Ready to discover a diverse country jam-packed with unique activities? These epic 10-day Argentina itineraries will take you on the adventure of a lifetime through an ever-changing landscape.
There aren't many countries with more to offer than Argentina. Think moody mountains to the west, an Amazonian jungle to the north, a coastal oasis to the east, and an icy paradise to the south.
See why I love it so much? Thought so.
I don't mean to brag, but I've come in clutch with not one but three Argentina trip itineraries, each exploring the country differently. So let's jump into the best things to do in Argentina in 10 days.
Highlights of Argentina Itinerary: 10 Days of Luxury
Day 1-2: Explore Buenos Aires
Getting to Buenos Aires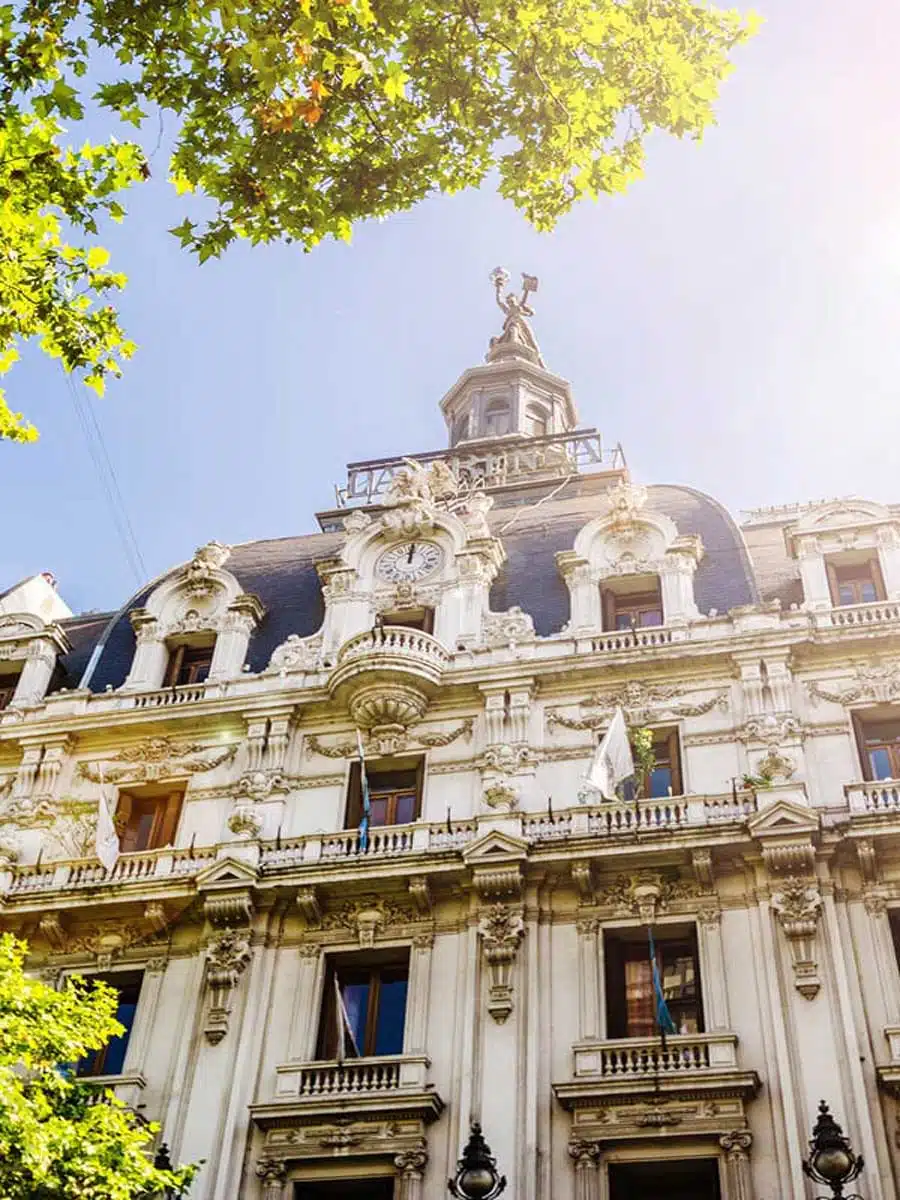 First up on this killer Argentina itinerary: The capital – Buenos Aires. 
Making your way to Buenos Aires is a lot simpler than you may think. You can catch a plane to Ezeiza International Airport and then take a short 30-minute drive to the city centre.
Where to Stay in Buenos Aires
For an unforgettable stay in the heart of the city, look no further than Palladio Hotel Buenos Aires. With top attractions nearby – such as the Obelisk or the Museo Nacional de Bellas Artes – you'll never be far from the action.
What to Do in Buenos Aires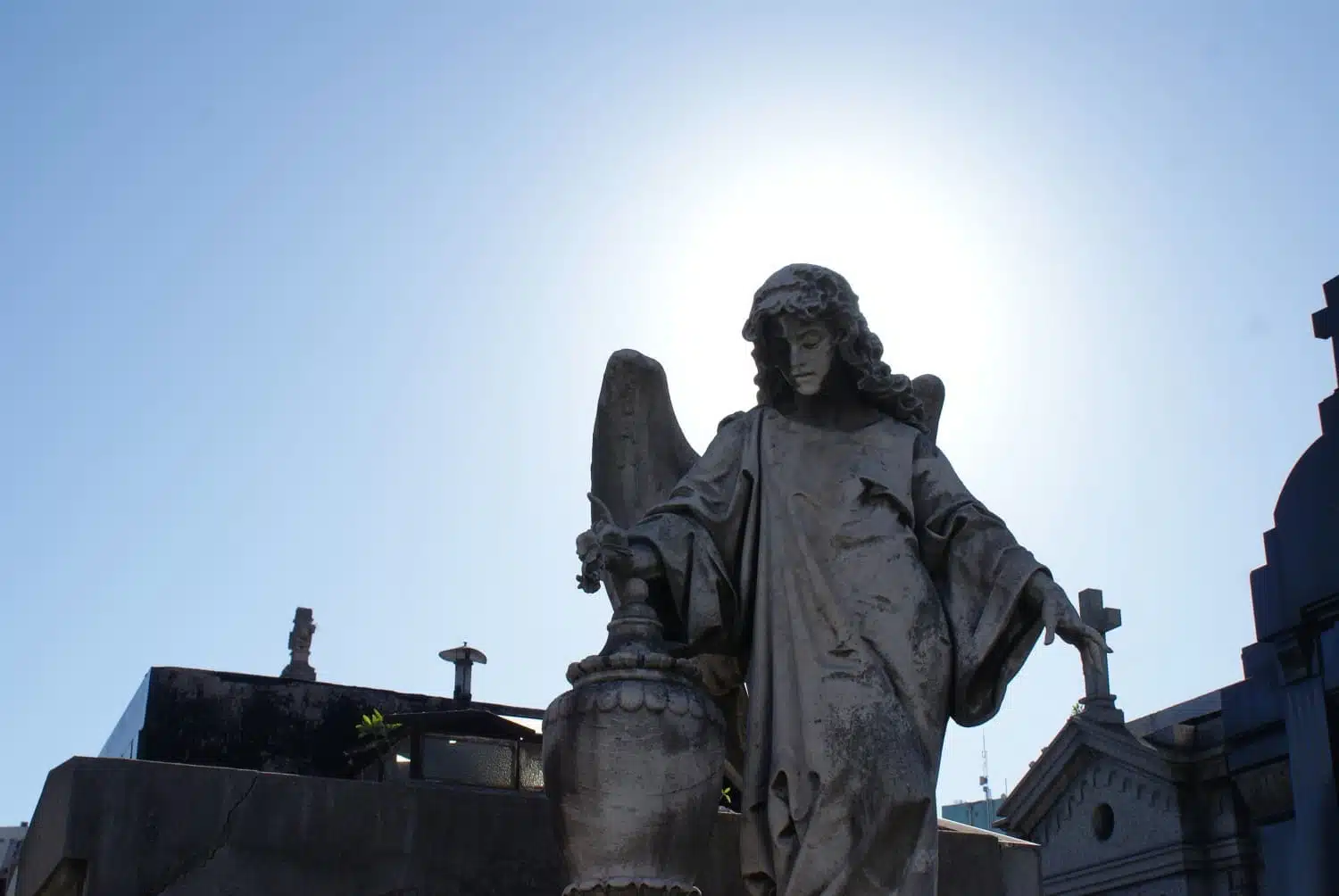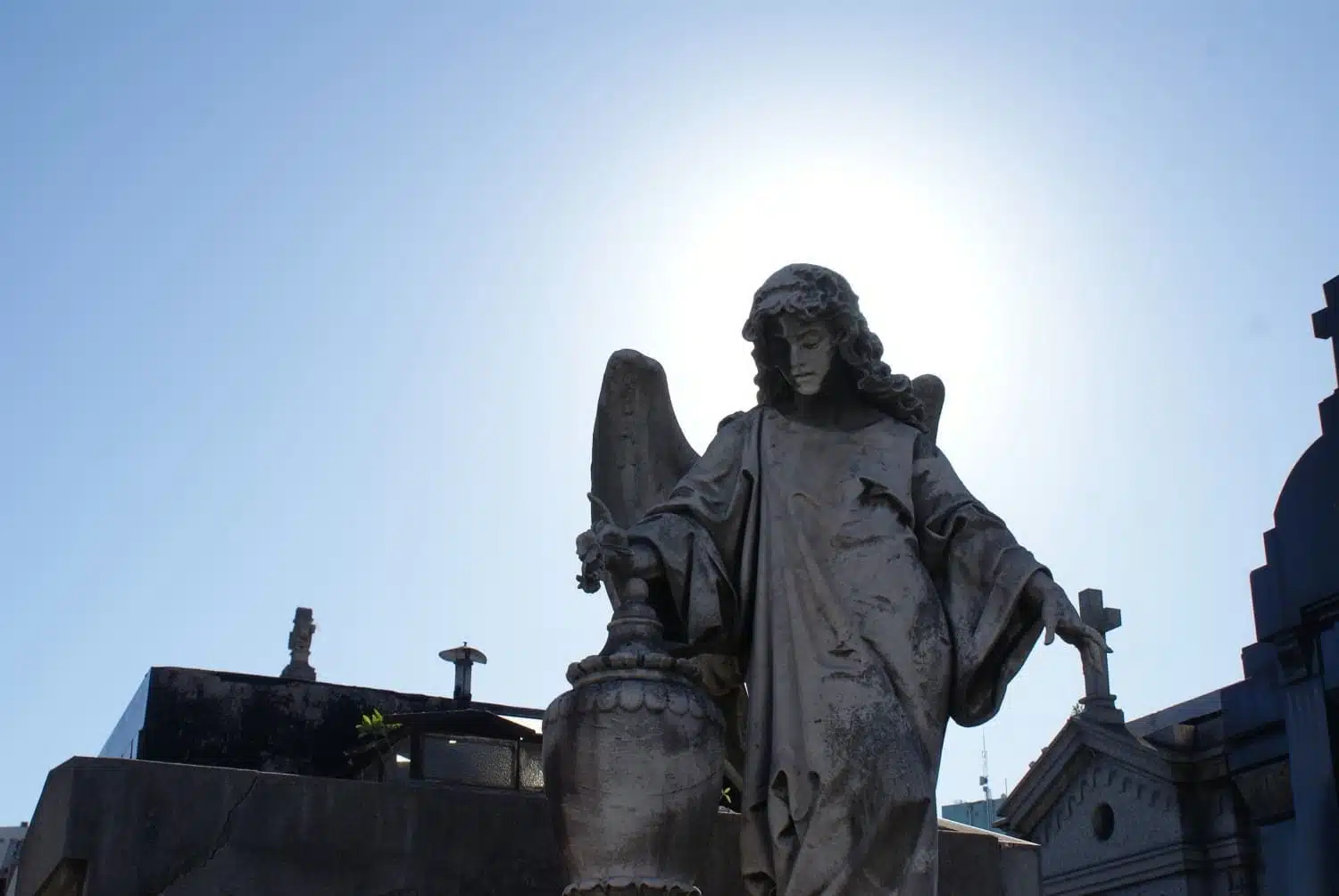 Plaza de Mayo – This part of the city has distinct architectural styles – art nouveau, neoclassic, and art deco – intermingling into one diverse landscape. You can also visit the president's pink-coloured Casa Rosada and snap an iconic photo for the 'Gram.
La Boca – Escape into the bright suburb of La Boca, and explore the open-air Caminito Street museum while in the area.
Buenos Aires Art Galleries – Buenos Aires has over 20 museums and galleries for you to explore, from the new MALBA museum to the Buenos Aires Museum of Modern Art.
Experience Authentic Tango – Whether you choose to join a class to brush up on your moves or decide to watch the professionals at El Beso, it's bound to be a memorable occasion.
Best Tours to Join in Buenos Aires
Day 3-4: Discover El Calafate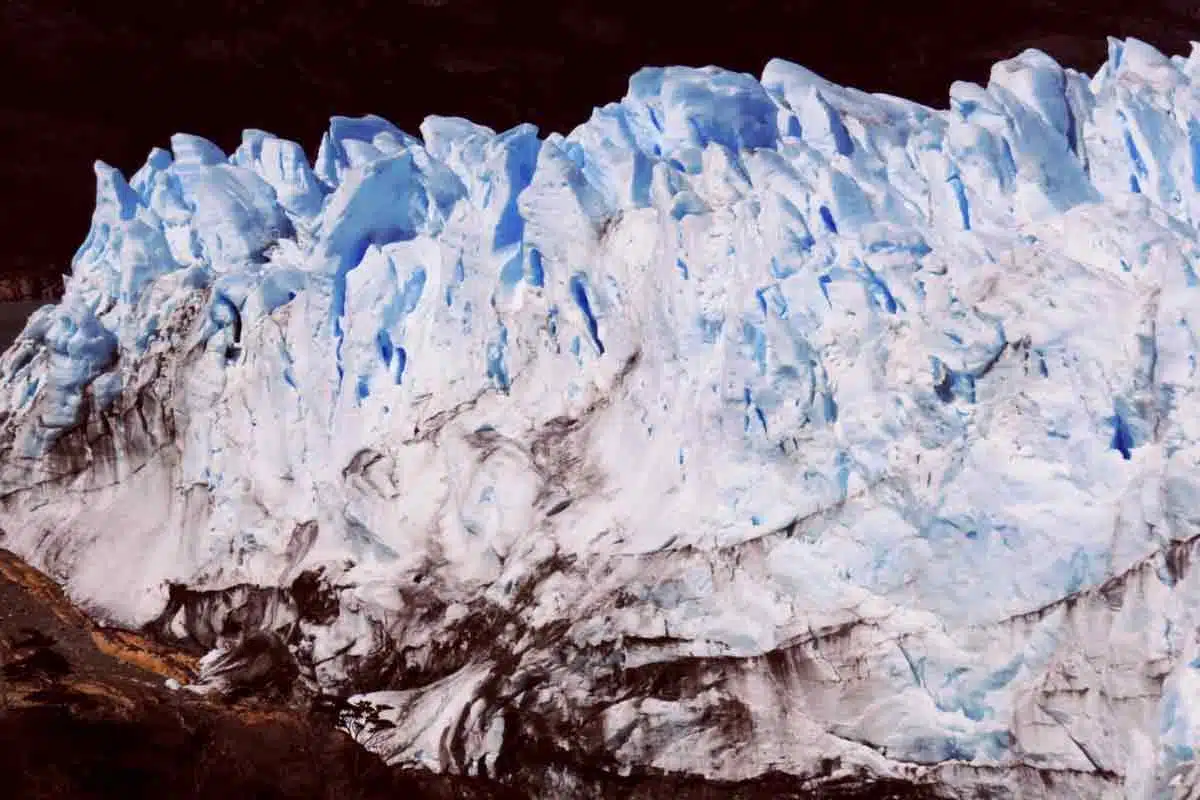 Boasting natural wonders galore, it's no surprise that the Patagonian city of El Calafate is one of the first places to visit on a 2 week South America itinerary.
Getting to El Calafate
Driving from Buenos Aires isn't an option, as it would take a whopping 33 hours. But, if you hop on a plane, you'll reach El Calafate Airport in the far more reasonable time of three hours and 15 minutes.
Where to Stay in El Calafate
For a luxurious experience in one of the best regions of Argentina, stay at the Imago Hotel and Spa. Situated just outside El Calafate, it's the perfect location for relaxation after a long day exploring the surrounding wildlife.
What to Do in El Calafate
Parque Nacional Los Glaciares – Explore Perito Moreno Glacier by ice-trekking on a guided tour. If, like me, you're all about the perfect photo opportunities, try the Piedras Blancas glacier viewpoint hike (five miles).
Lago Argentino – Join a half-day boat cruise down Lago Argentino, where you can spot iconic landmarks like Mount Fitz Roy, Perito Moreno Glacier, and Laguna Nimez.
El Chaltén – From El Chaltén, admire the jagged Mount Fitz Roy, with its peak rising to 6,401 feet. Or join the 13.3-mile roundtrip hike of Mount Fitz Roy and Laguna de Los Tres.
Best Tours to Join in El Calafate
Day 5-6: Hike to the Mountainous Bariloche Region
Getting to Bariloche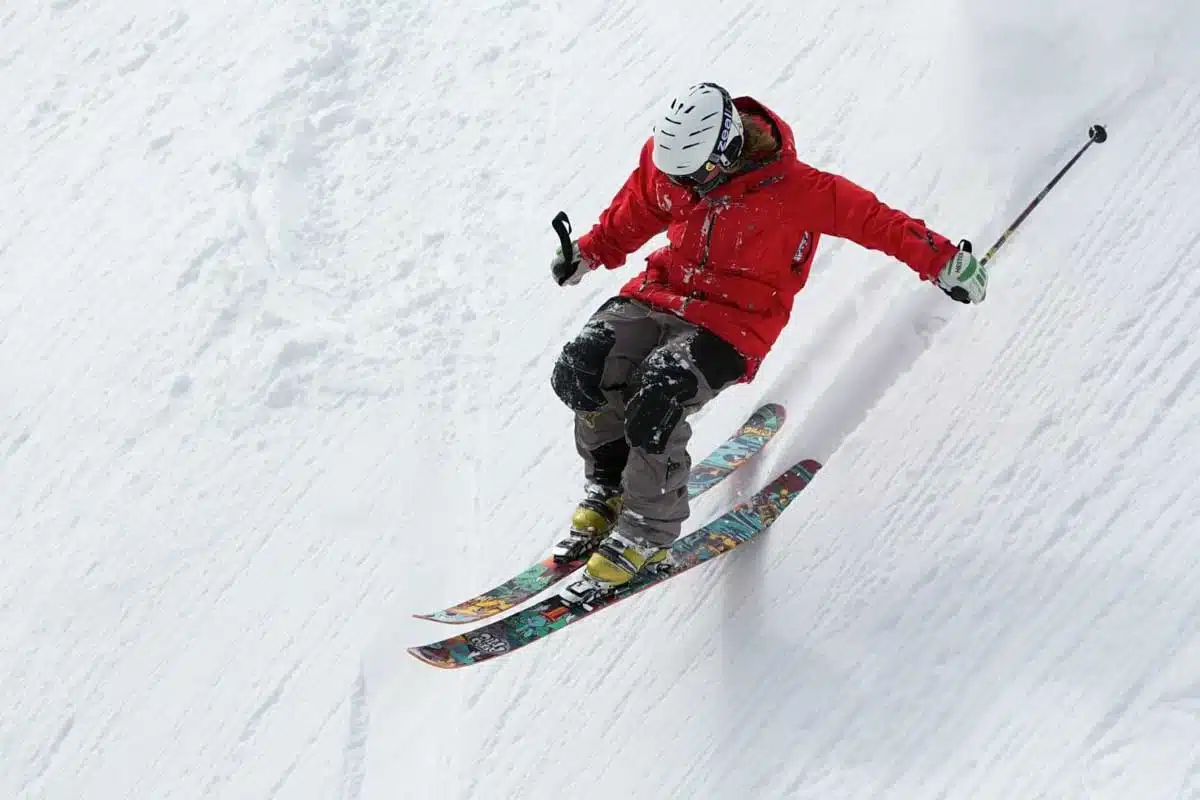 Driving from El Calafate to Bariloche is a tiresome 18-hour journey. But if you catch a plane to San Carlos de Bariloche Airport, you'll reach the town in six hours and 30 minutes.
Where to Stay in Bariloche
Blending inviting Argentine culture and Swiss sophistication, look no further than Alma Del Lago Suites and Spa. I guarantee you'll fall in love with this hotel, with its unrivalled views of Nahuel Huapi Lake, first-class services, and quick access to local restaurants like Havana cafe.
What to Do in Bariloche
Cerro Catedral – Not a cathedral, surprisingly. With 28 ski slopes to enjoy, you can expect a thrilling day of sun, snow, and delicious food. Strengthen your snow-sport skills – or simply indulge in all the fun of Apres Ski.
Parque Nacional Nahuel Huapi – This park is filled with picturesque pine forests and jaw-dropping vistas. You can see all this (and more) on the seven-mile out-and-back Playa Muñoz hike.
Explore Bariloche – Visit the town's inspirational sites like the Bariloche Civic Centre and chocolate paradises like Rapa Nui.
Best Tours in Bariloche
Day 7-8: Learn About Córdoba's Vibrant History
Getting to Córdoba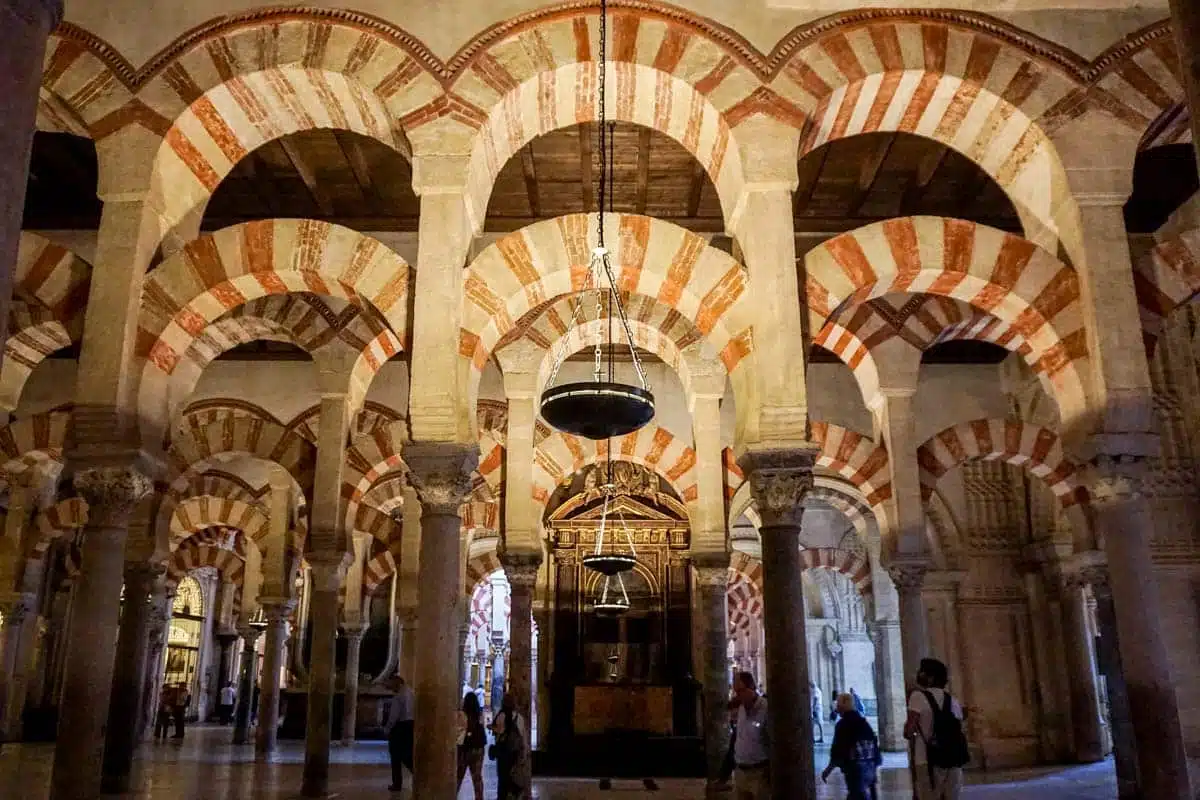 Get ready! Córdoba is next on your Argentinian itinerary. After a two-hour flight from Bariloche to Taravella International Airport, you'll reach the high-altitude city of Córdoba.
Where to Stay in Córdoba
With an indoor pool and spacious accommodations reminiscent of Spain, the Azur Real Hotel is a fantastic option. Within the city centre, this hotel offers quick access to all the historical sites like Jesuit Block and Sarmiento Park.
What to Do in Córdoba
Jesuit Block – Originally built in the 17th century for Jesuit arrivals, this UNESCO World Heritage site is a unique blend of Spanish architecture and indigenous cultures. Photo opportunities for days.
Sarmiento Park – This 43-acre park provides the perfect snippet of nature in a bustling city. The city zoo is here too (and it's a good one), so you can see some indigenous animals like the jaguar.
The Mosque-Cathedral of Córdoba – Blending the architecture of Christianity with the intricate design of Islam, there's plenty to see at this 400-year-old cathedral. From the frescoes by Argentine artist Emilio Caraffa to the crypt of General José María Paz.
Best Tours in Córdoba
Day 9-10: Explore Iguazu Falls
Getting to Iguazu Falls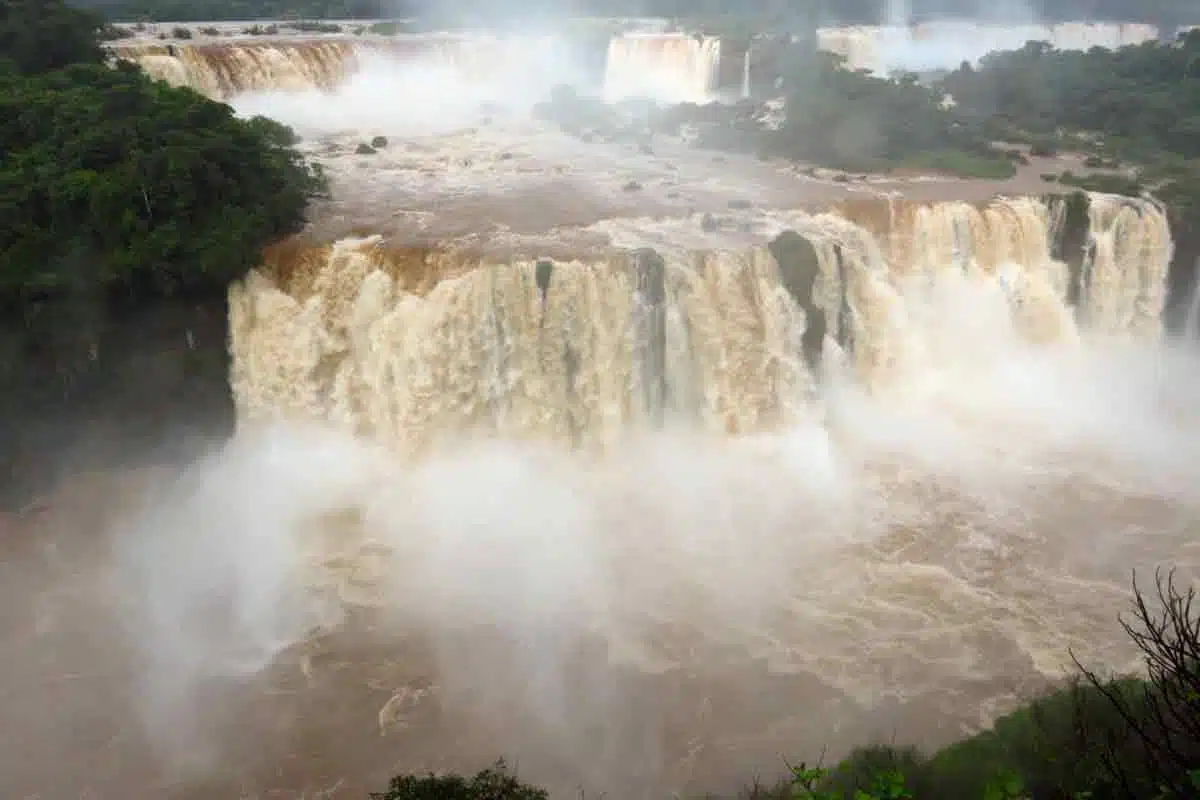 Ok, let's be honest: This is the main event. The reason so many people visit Argentina.
First, take a two-hour flight from Córdoba to Cataratas International Airport, Brazil. From there, catch a short 10-mile bus trip to Puerto Iguazú.
Where to Stay in Puerto Iguazú
The 5-star Gran Meliá Iguazú hotel should be your top choice. With incomparable views of the Iguazu River and everything you need on site, from restaurants to a spa, you can expect to enjoy an unforgettable stay.
What to Do in Iguazu Falls
Iguazu Falls Argentina – Visit the top attractions on the Argentinian side of the falls, like Devil's Throat, the Upper Circuit, and San Martin Island.
Iguazu Falls Brazil – Nip over to the Brazilian side of the falls. Explore the best panoramic views of Iguazu Falls in Brazil, from the Macuco Fall Trail to exploring the diverse bird life on a bird-watching tour.
Best Tours at Iguazu Falls
Patagonia Itinerary: 10 Days in Paradise
Day 1-2: Start in Buenos Aires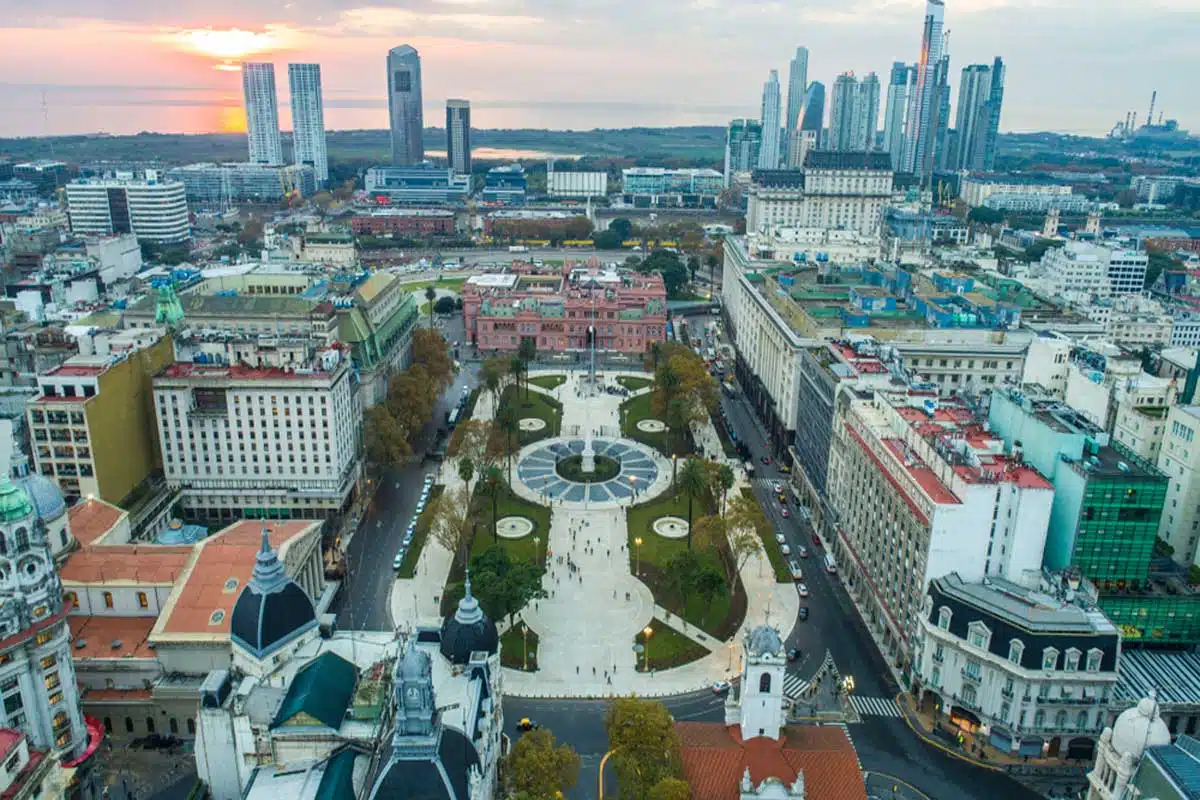 Again, we're starting in Buenos Aires – there's no better place to kick off your Argentinian tour.
What to Do in Buenos Aires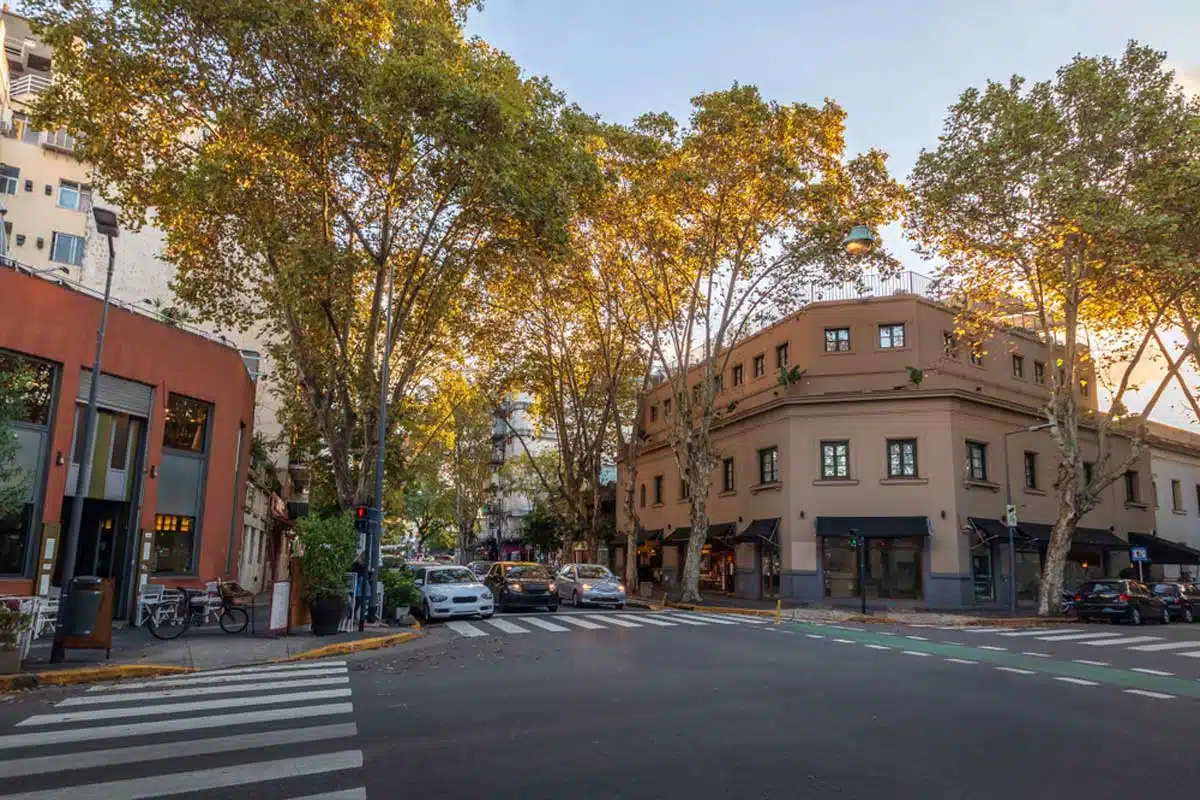 Buenos Aires Playa – Nothing beats a relaxing beach day right? Spend an afternoon on the soft sand of the seasonally open Buenos Aires Playa – just remember your sunscreen.
Cementerio de la Recoleta – This ancient cemetery and museum is full of history and beautiful headstones of ex-Argentinian presidents, Nobel Prize winners and local celebrities. It might seem macabre, but exploring this site is one of the best things to do in the city.
El Ateneo – Is this the world's most beautiful bookstore? I think so. And so will you once you've stepped inside. Pick up some translated Argentinian literature, or whatever's trending on Booktok when you visit.
Day 3-4: Explore the Rolling Mountain of Bariloche
Getting to Bariloche
It's simple to transfer to Bariloche – jump on a two-hour and 10-minute flight from Buenos Aires to San Carlos de Bariloche Airport.
What to Do in Bariloche
Cerro Tronador – Strap on your hiking boots and visit the highest peak in Nahuel Huapi National Park, which is notorious for its thundering avalanches.
Río Manso – Feeling brave? Join a rafting or kayaking tour down the Río Manso river for an extreme way to experience the Patagonian landscape.
Local Breweries – I don't want to be too smug, but I was harbouring the secret that Argentinian breweries are some of the best in the world. Visit the many local offerings for a deeper dive into Argentine craft beer culture. Noteworthy places include Manush Brewery and Konna Brewery.
Day 5-6: Travel to and Explore El Chaltén
Getting to El Chaltén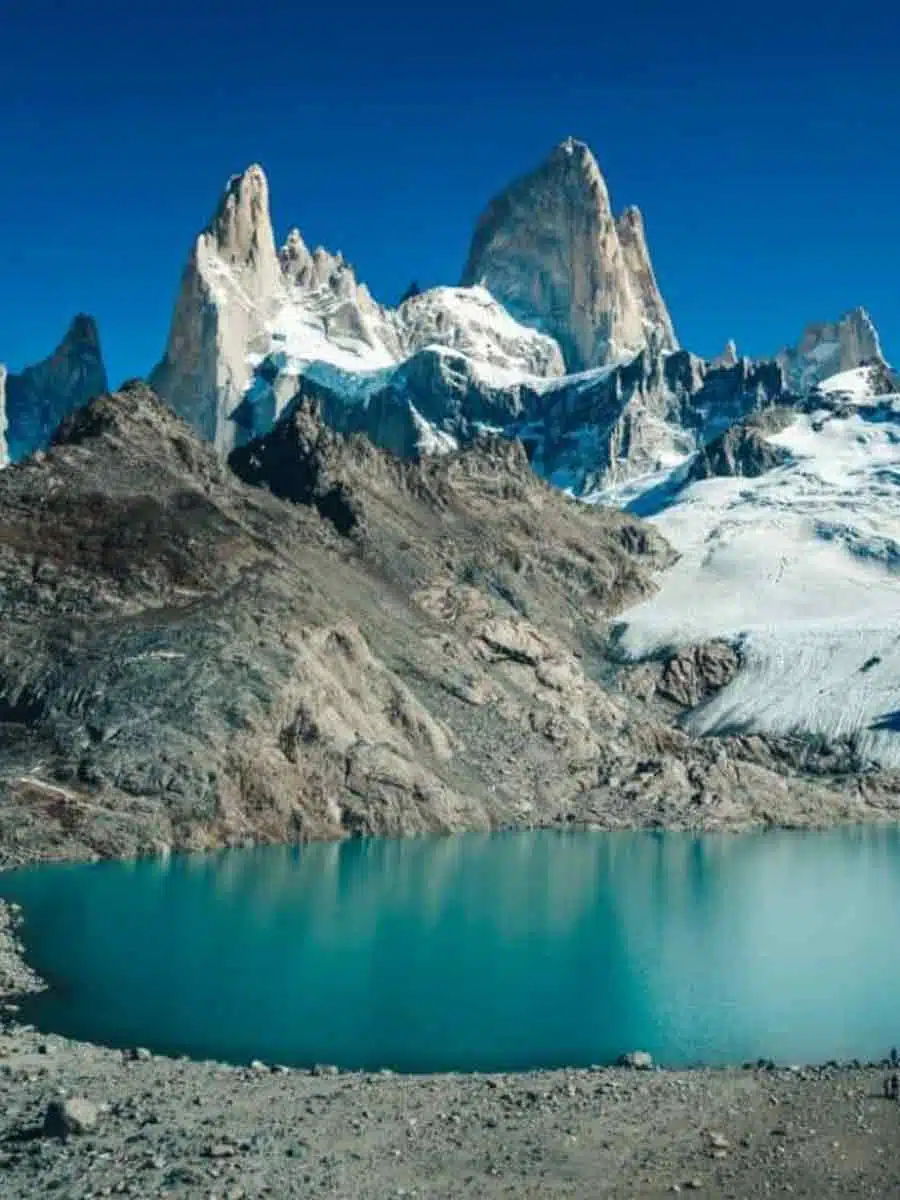 This is quite a journey… But I promise it's worth it. After a six-hour and 20-minute flight to El Calafate International Airport, you'll need to embark on a three-hour and 30-minute drive to El Chaltén.
Where to Stay in El Chaltén
This mountainside resort town has the gorgeous Senderos Aparts and Suites. The hotel provides guided walking, biking, and hiking routes to Cerro Torre.
What to Do in El Chaltén
Glacier Huemul – A hidden gem outside El Chaltén, this two-mile (one-hour) out-and-back hike is perfect for everyone, and the views at the end are enthralling.
Chorrillo del Salto – In case you haven't had enough of natural wonders yet, after a short hour hike, this breathtaking waterfall reveals itself in all its beauty.
Viedma Glacier – Another unique outdoor activity is ice-climbing at the Viedma Glacier. It's also the largest glacier in Argentina at 380 square miles.
Best Tours in El Chaltén
Day 7-8: Admire El Calafate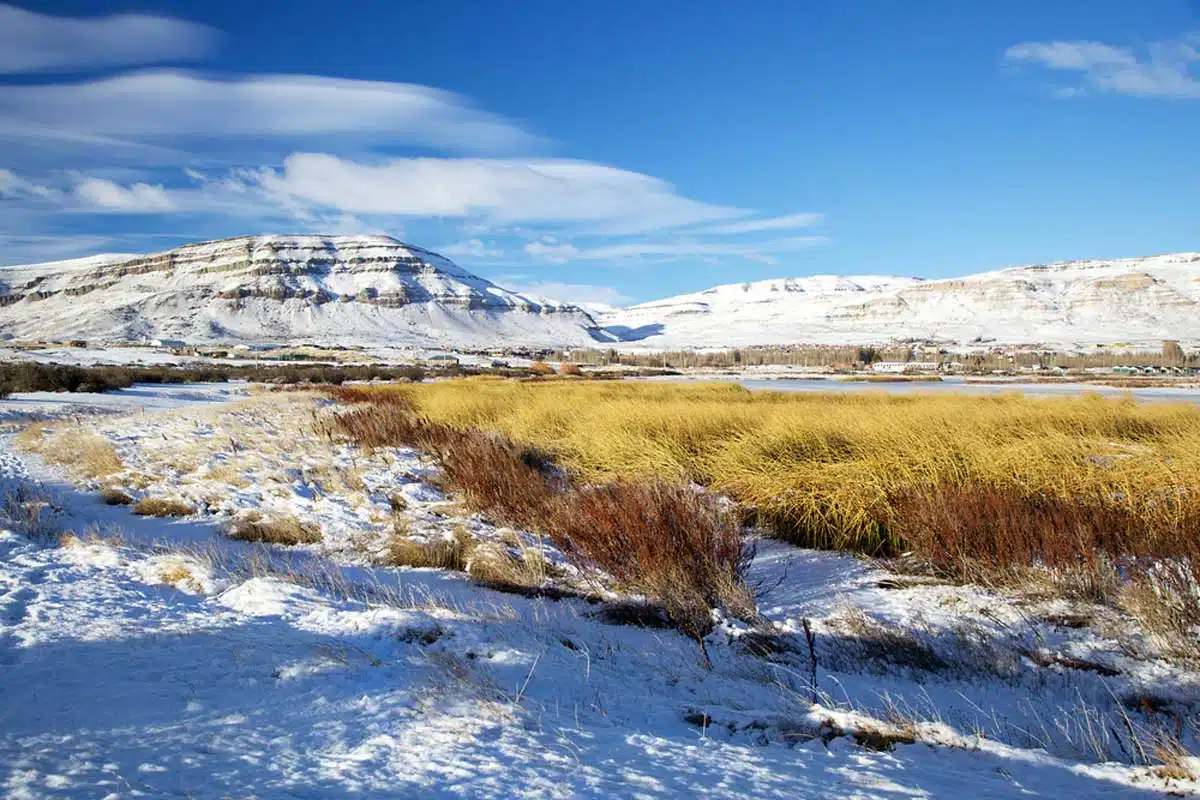 Getting to El Calafate
Ready to further explore Patagonia in all its beauty? Of course you are. It's a simple three-hour and 30-minute drive from El Chaltén back to the mystical town of El Calafate.
What to Do in El Calafate
Explore its glaciers – There's plenty more to explore with other glaciers around El Calafate, like Upsala, Spegazzini, and Seco.
Intendencia Parque Nacional Los Glaciares – Learn more about the explorer Perito Moreno and the surrounding glaciers on a short but sweet park walk.
La Leona Petrified Forest – Join a guided tour of this ancient forest, where you can find historic wood and dinosaur fossils. It's pretty spooky (especially in the evening) but it's well worth it.
Day 9-10: Discover the End of the World at Ushuaia
Getting to Ushuaia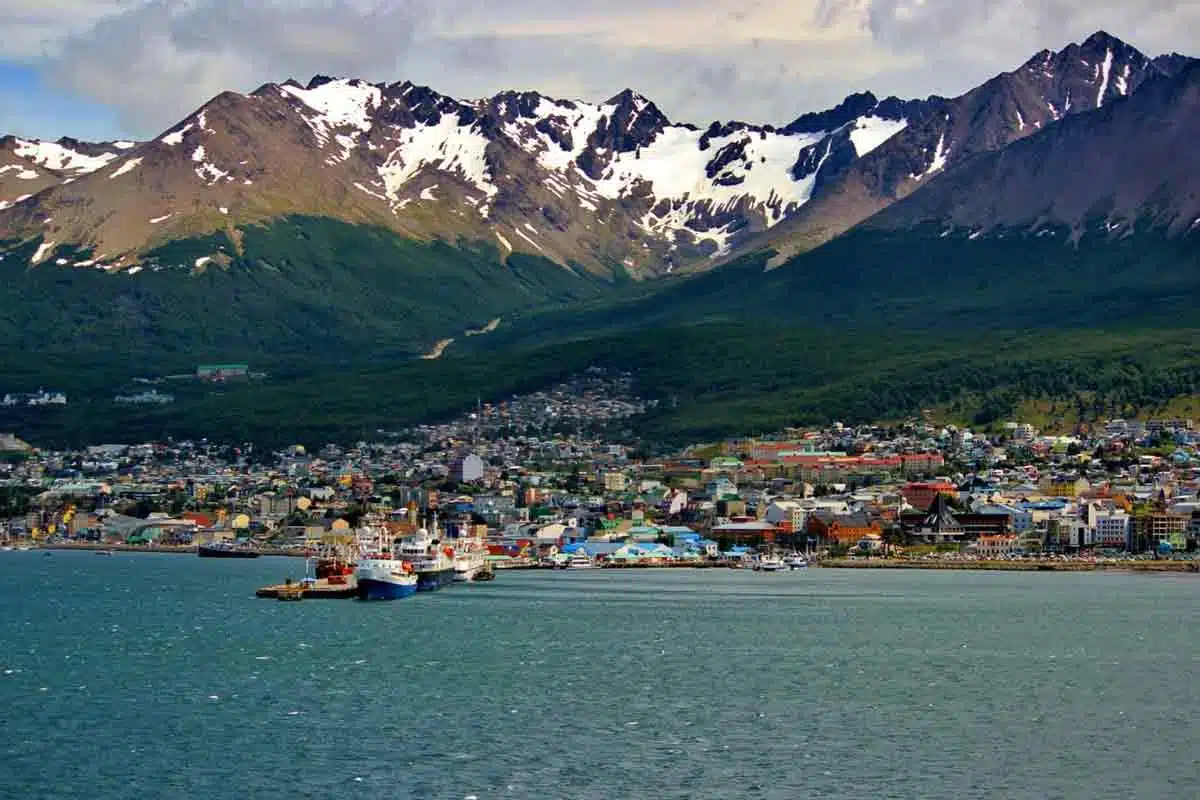 Whether you're venturing onwards to Antarctica (lucky you!), or just fancy peering over the edge of the world, opt for a one-hour and 20-minute flight from El Calafate to Ushuaia Airport.
Where to Stay in Ushuaia
Smack-dab in the middle of the town is Hotel Albatros, a breathtaking 4-star hotel that provides only the finest holiday experience. Kuar 1900 offers delectable eats, and luxury hotel features like a sauna and fitness centre are also available.
What to Do in Ushuaia
Martillo Island – Ready to see something magical? Take a short trip across the Beagle Channel and walk amongst Ushuaia's adorable penguin colonies on Martillo Island.
Esmeralda Lagoon – Explore the turquoise water of Esmeralda Lagoon on a 5.4-mile (three-hour) out-and-back hike.
End of The World Museum – Learn about the history of Ushuaia's indigenous community, explorers, and shipwrecks like the Duchess of Albany from 1893.
Best Tours in Ushuaia
Northern Argentina Itinerary: Diversity Personified
Day 1-2: Discover the Vibrant City of Buenos Aires
What to Do in Buenos Aires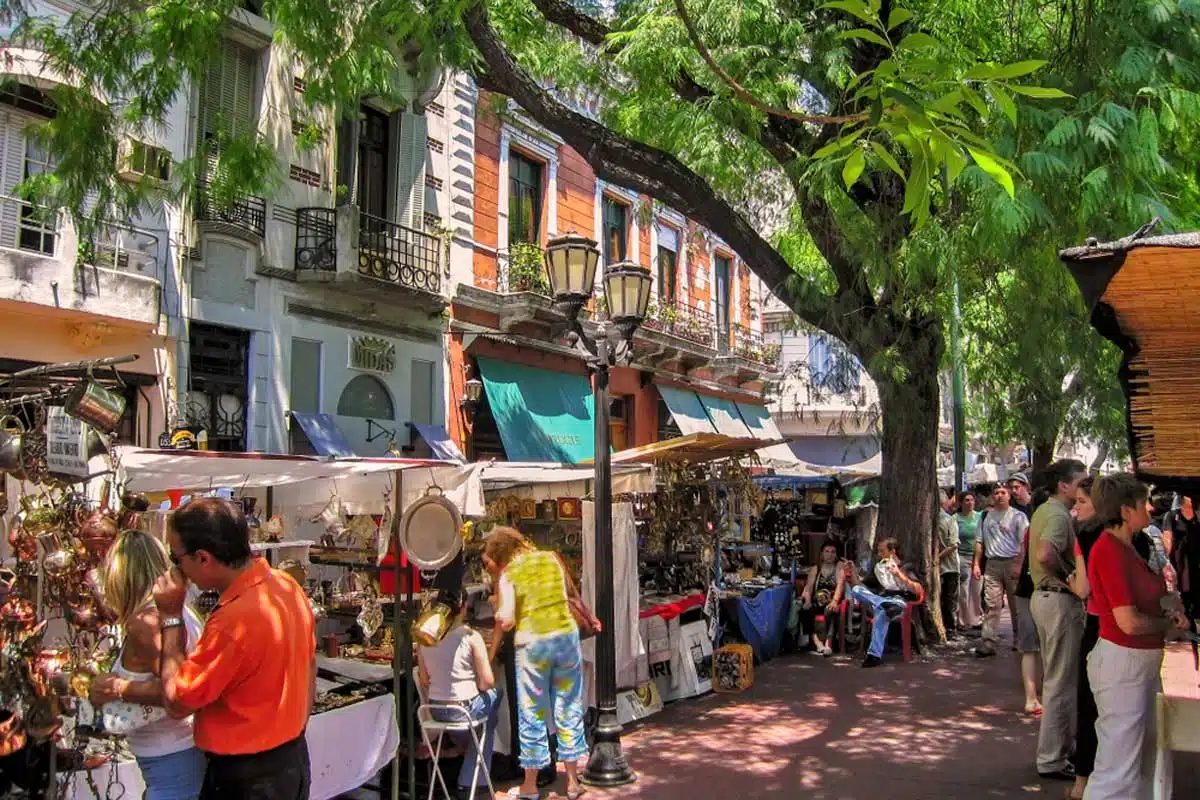 Street Art Tour – Where there is street art, you will find me. Buenos Aires is well known for its art scene, and the famous streets of Palermo are full of dazzling artwork.Your Instagram feed will certainly thank you.
Tigre Delta – Step outside the city and cruise along the Tigre Delta river, where you can take in the scenic suburbs of Palermo and San Isidro from a cosy private boat.
Floralis Genérica – Take a chilled-out bike ride through Palermo and Recoleta to see the iconic Floralis Genérica sculpture – the mechanical flower that was a gift to the city.
Day 3-4: Enjoy the Relaxing Wine Region of Mendoza
Getting to Mendoza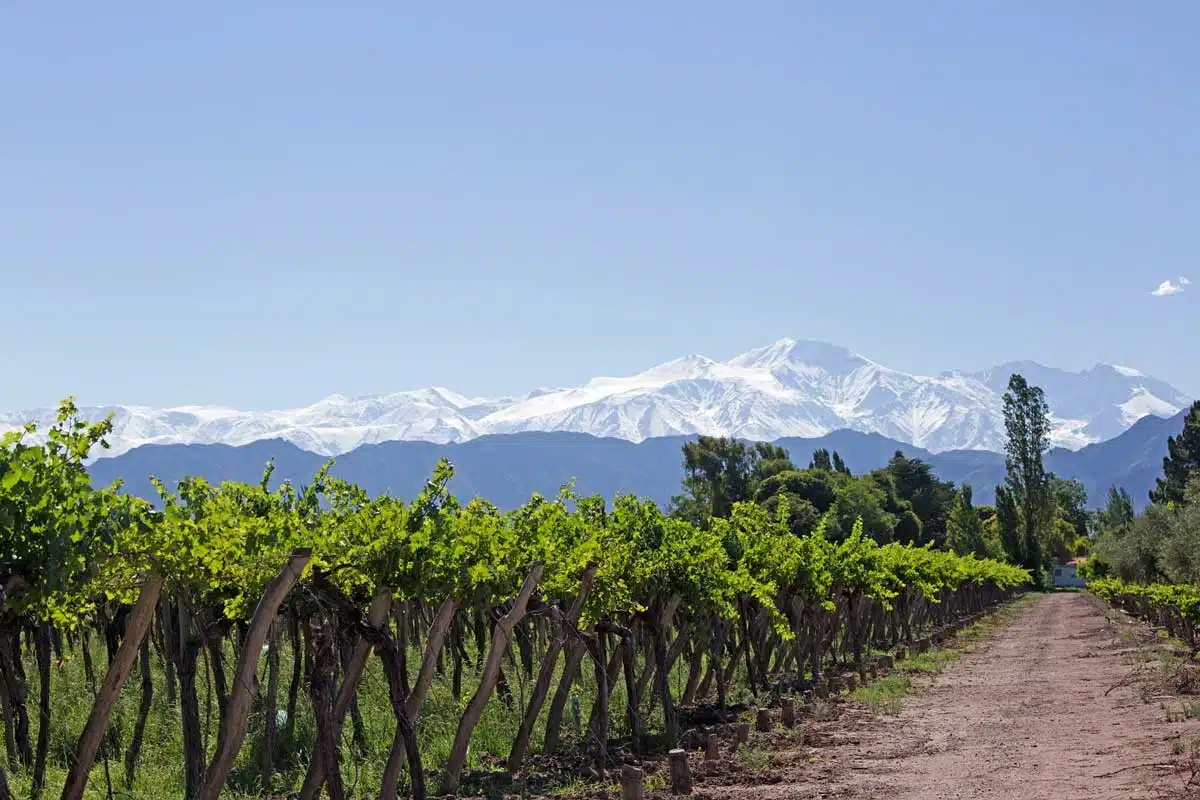 Wine lover? Me too. It's time to discover the iconic region of Mendoza for a boozy couple of days.
Hop onto a one-hour and 50-minute flight from Buenos Aires to Mendoza El Plumerillo Airport. Driving isn't possible as it's a hefty 12-hour journey.
Where to Stay in Mendoza
Resting within the city, Mod Hotels Mendoza is a terrific place to stay. If you can picture spacious accommodations with a modern touch of sophistication, you may as well be at Mod Hotels already.
What to Do in Mendoza
Wine Tasting – DUH! When in Mendoza, you need to go wine tasting. You can join a fantastic wineries tour or visit a local tavern like Vinoteca Viognier to sample some of the top Argentine wines.
Cerro Arco Paragliding – For a blood-pumping experience, join a 4×4 drive up to the top of Cerro Arco and then hit the skies. A paragliding experience is a unique way to take in the breathtaking scenery.
Explore the City – Mendoza has a lot to offer and I urge you to spend a few hours getting lost in the city. From the green lawns of Plaza Independencia to the vibey streets of Peatonal Sarmiento, I guarantee you'll fall in love with the city like I did.
Best Tours in Mendoza
Day 5-6: Explore the Jujuy Region
Getting to Jujuy
Next up: Jujuy. Possibly the most underrated place in Argentina.
From Mendoza, Jujuy city is only a one-hour and 45-minute flight. Much more manageable than an 18-hour drive, if you ask me.
Where to Stay in Jujuy
The Howard Johnson Plaza provides luxury accommodation in what is a rather rugged city. You can enjoy an indoor pool, a delicious complimentary buffet, and easy access to the city's sites like Plaza Belgrano.
What to Do in Jujuy
Purmamarca Tour – No more than an hour's drive from Jujuy, Purmamaca is a wondrous city with the iconic Hill of Seven Colours as its backdrop.
Salinas Grandes – A few miles from Purmamarca are the enormous salt lakes of Salinas Grandes. It is the perfect opportunity to snap an iconic photo of the surrounding white expanse.
Tilcara – Just over an hour's drive is the pre-Inca fort known as Pucará de Tilcara. It's 10 minutes out of Tilcara town and is an absolute must-see for any history buff.
Best Tours in Jujuy
Day 7-10: Enjoy Salta and Cafayate
Getting to Salta and Cafayate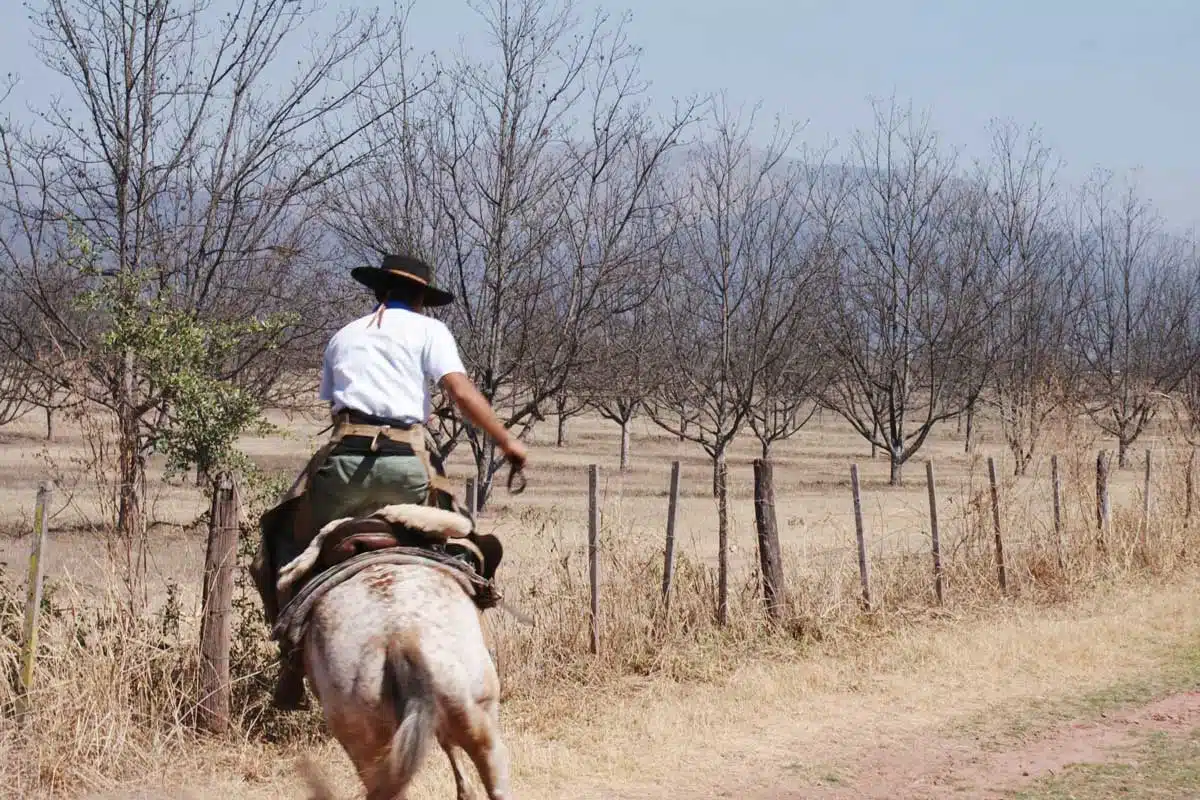 Salta has a special place in my heart – and I urge you to make time for it on your Argentinian trip.
There are no nearby airports, so the next best way to get to Salta is by taking a two-hour drive from Jujuy. Travelling from Salta to Cafayate is an additional 3-hour drive.
Where to Stay in Salta and Cafayate
The Ayres de Salta Hotel is a luxurious 4-star lodging in the city's centre. With features like a rooftop pool and bar, you can wind away your afternoons in style.
What to Do in Salta and Cafayate
Quebrada de Humahuaca – This UNESCO site is usually unheard of compared to the Rainbow Mountain in Peru, but it's way more impressive. Quebrada de Humahuaca has an array of 14 colours in its makeup, offering the perfect photo opportunity.
Sayta Ranch – Learn about horse riding in Argentina at the Sayta Ranch, only 25 miles outside Salta. An unmissable activity, if you ask me.
Cerro San Bernardo – Dominating the Salta landscape is Cerro San Bernardo. Reach the top with the Teleférico and slowly make your way down for unforgettable city views.
Explore Cafayate – The dramatic northern wine region of Argentina, Cafayate is a small town with a lot of heart. The area produces some of the finest Torrentés wine worldwide, which you must taste.
Best Tours in Salta and Cafayate
Argentina Itineraries: Map