Heading to the Argentine capital? These are the best things to do in Buenos Aires.
Whether it's the fascinating neighbourhoods full of history and hipsters, the eateries begging you to forget your calorie counter at home and enjoy the city's culinary delights – or maybe it's the gorgeous colonial architecture summoning you to bear witness to its majesty. 
No matter what motivates you to travel to Buenos Aires, I've got you covered with this epic guide to visiting the Argentinian capital.
And, if you're wondering how you can pack all 19 things into one trip, you'll want to read my three-day Buenos Aires itinerary that includes almost all of these must-see places. You're welcome.
Looking for a place to stay? With its modern design, Hotel Regis is the perfect option if you want to be within walking distance of many attractions.
Top 5 Things to Do in Buenos Aires
Marvel at the Plaza de Mayo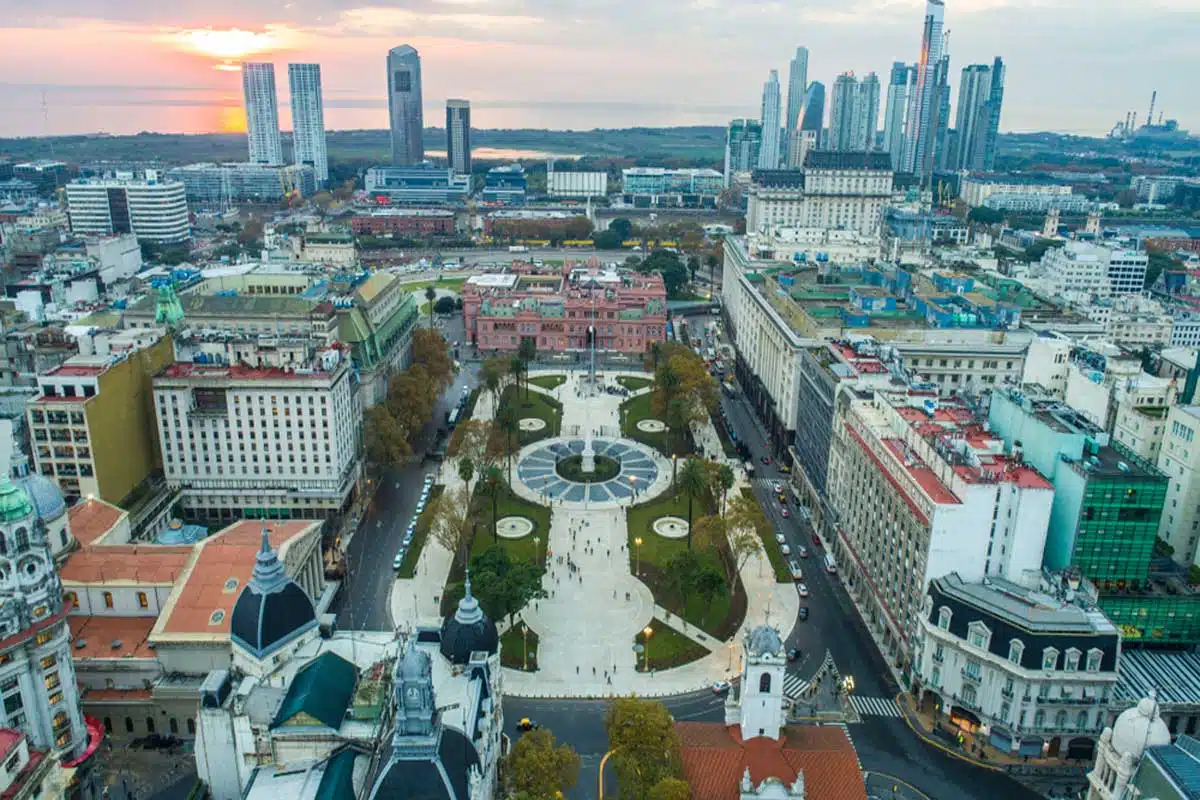 No trip to Buenos Aires is complete without a visit to Plaza de Mayo – the beating heart of the city. The statue of Piramide de Mayo stands in the centre as a reminder of the country's uprising that led to its independence in 1810.
But it's been world-renowned since the 1977 silent protest of grandmothers. To this day, grandmothers congregate in the plaza and walk around it at 3:30 pm every Thursday to keep the subject alive.
Wander the Streets of San Telmo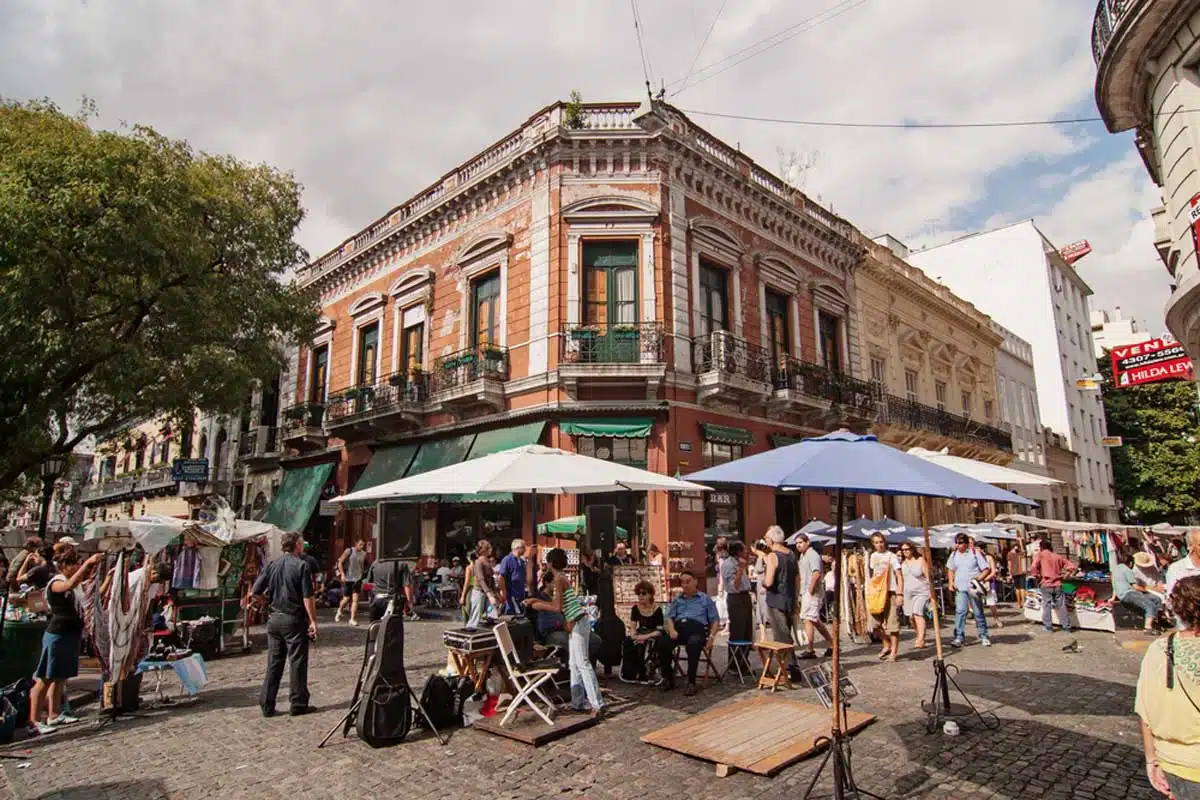 The oldest area of Buenos Aires might like it hasn't changed since the early 1900s, but the crowd sure has. Hipsters and creatives flock to the area for its cafés and eateries – Atis Bar is a particular favourite – as well as the gorgeous architecture.
Make sure you admire the historic Plaza Dorrego and visit the Feria de San Telmo on Sundays for crafts and antiques. This walking tour of the city begins in the cobbled streets of kaleidoscopic San Telmo and gives a wonderful insight into its history.
Catch a Show at Teatro Colón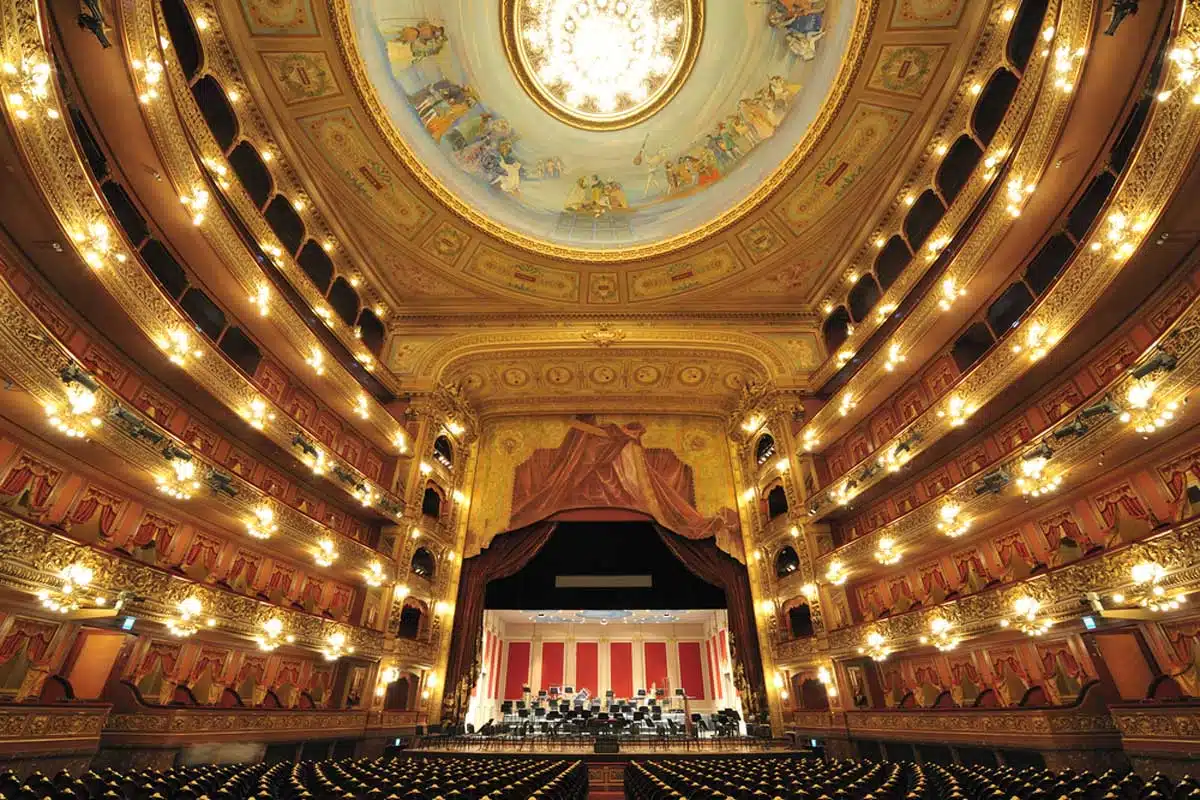 One of Buenos Aires' major tourist attractions, the Teatro opened in 1857 and has been fully restored to her former glory in recent years. Well, the early 1900s.
The musical delights of symphonies, ballets, and operas ring from the stage of this majestic 7-story building. In fact, the likes of Claudia Muzio and Plácido Domingo have performed, while Vaslav Nijinski and Margot Fonteyn have danced on this very stage. No wonder it's one of the most highly-regarded theatres in the world.
I highly recommend taking in a show if you can or, if you're short for time, enjoy a guided walking tour that includes other areas of the city.
Stroll Around Recoleta Cemetery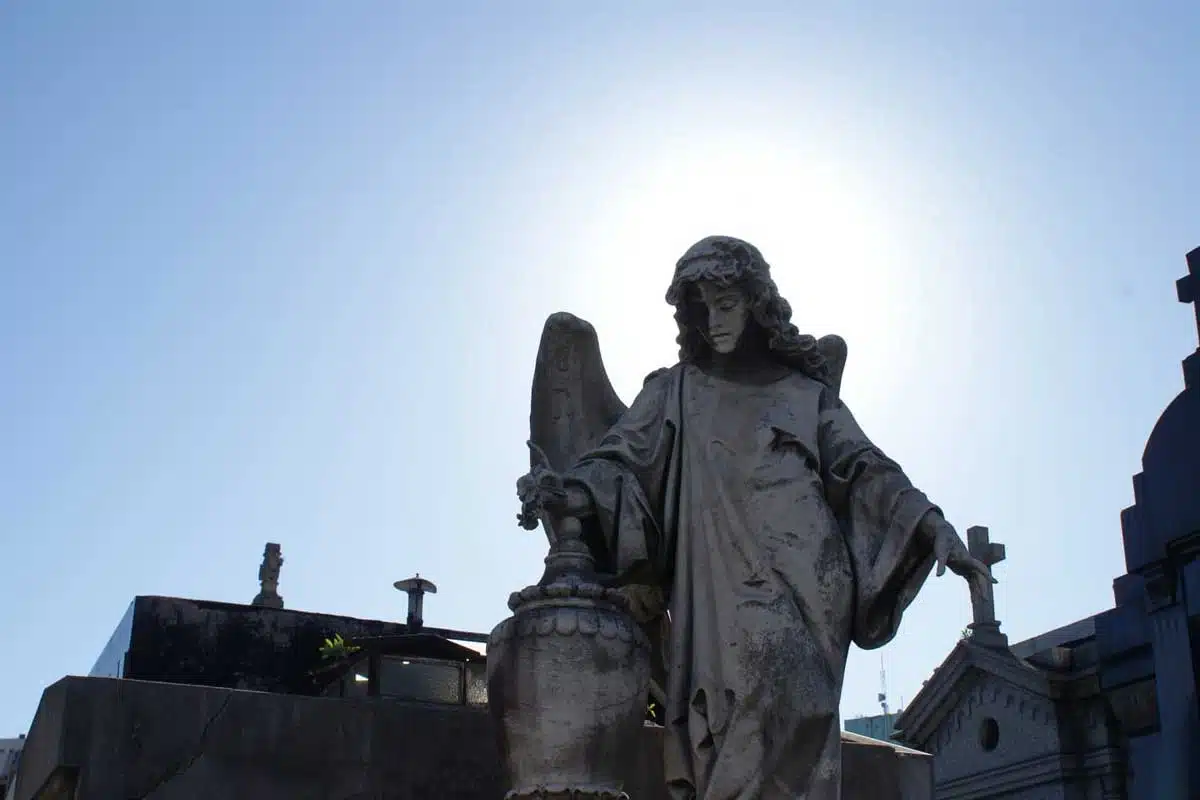 It might seem macabre, but the rich and famous of Argentina come to Recoleta Cemetery to rest in peace. Ornate mausoleums that look like teeny mansions are packed tightly together, so grab a map unless you want to get lost among the dead.
Although, honestly, it looks more like a miniature luxury complex for meandering stray cats than a cemetery. Eva Péron's tomb is the most famous, so make sure you stop by for a snapshot.
It's one of the 13 incredible things to do in Argentina you can't miss out on.
Explore Palermo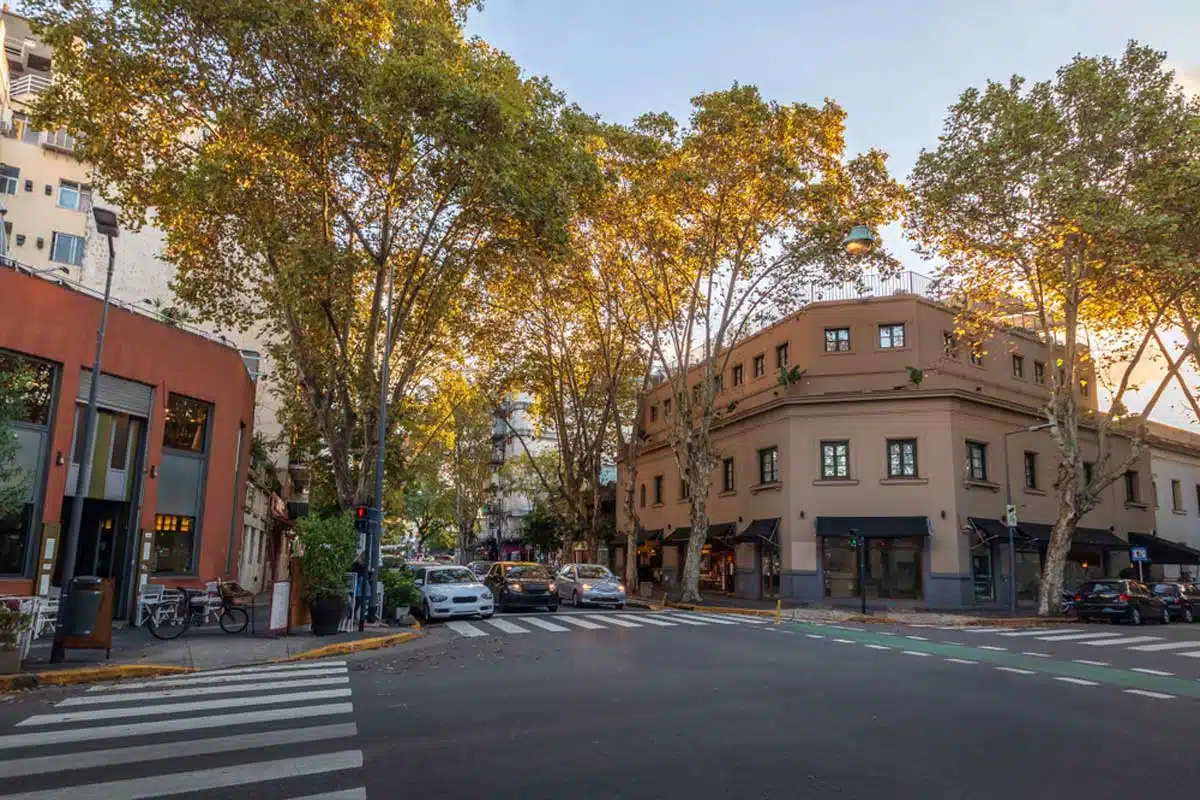 Where there is street art, you'll find me. Particularly famous for its graffiti and street art, the neighbourhood of Palmero is the ultimate hipster hangout – no surprise then that it's my favourite neighbourhood.
The murals are fantastic, displaying the history and culture of the city. But that's not all you'll find here – unique jewellery, clothes, and quirky accessories from stalls at the Feria de Plaza Serrano, where bars are aplenty and outdoor seating is abundant.
Brilliant Things to See & Do in Buenos Aires in Winter
Visit the National Museum of Fine Arts (Bella Artes)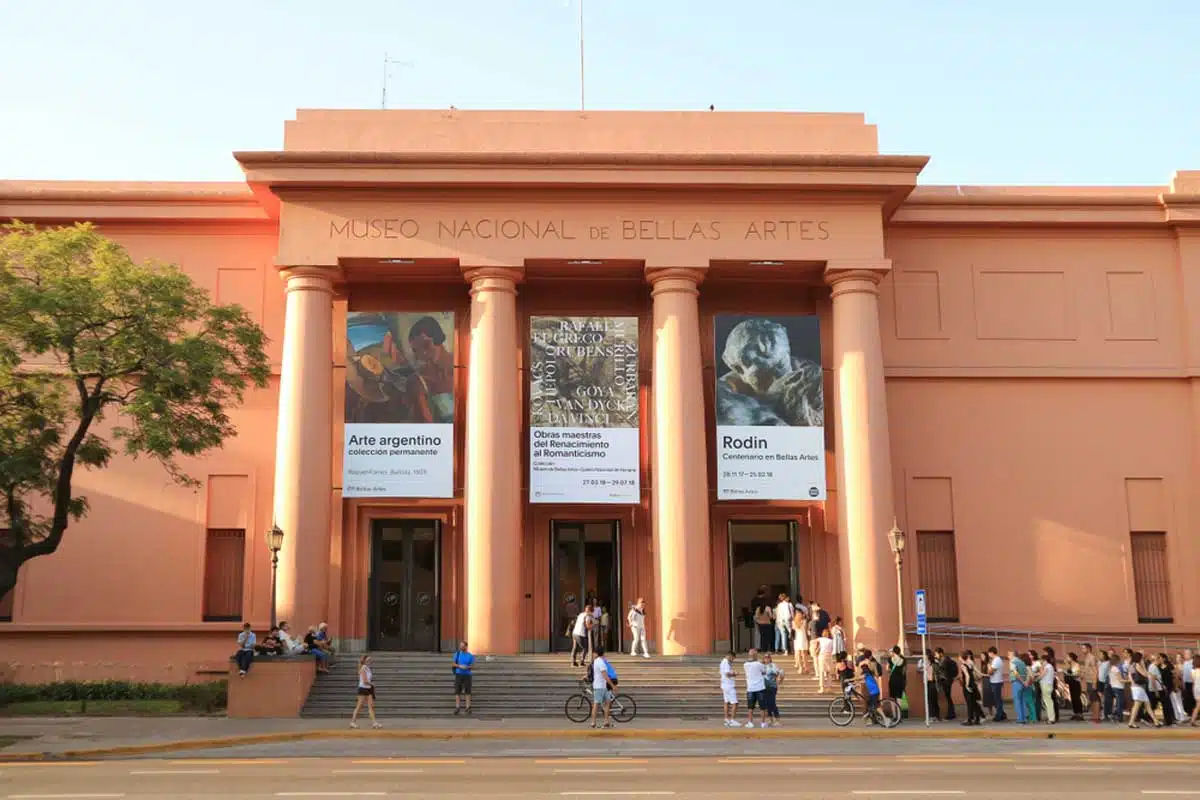 When it comes to Buenos Aires tourism, you can't miss the terracotta-hued Museo Nacional de Bella Artes. It's one of the best museums in the world. Don't believe me? Recognise some of these names: Degas, Monet, Van Gogh, and Picasso? Thought so.
It's also free to visit, so pick a rainy day and peruse the carvings, tapestries, and rotating exhibits for a few hours.
Admire Casa Rosada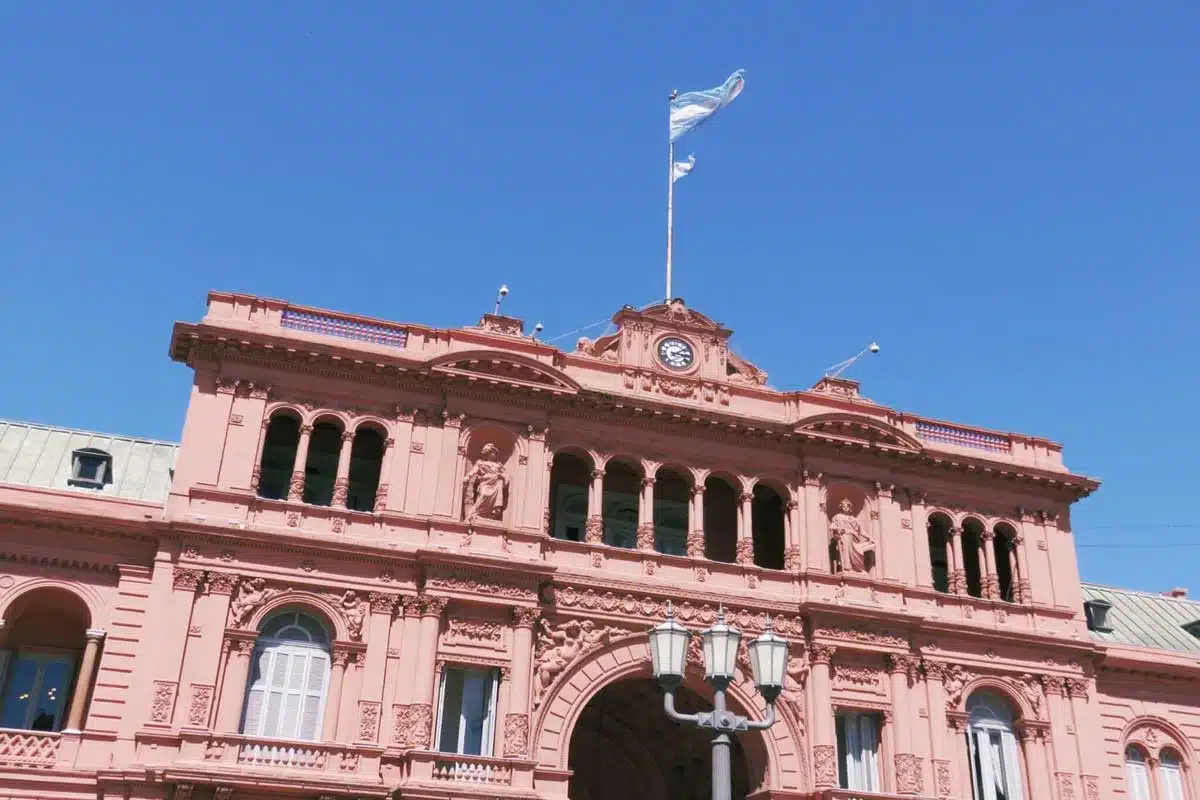 Casa Rosada, the presidential abode, is a beautiful blushing pink with a delightful façade. It's historically and politically important – from famous speeches by Juan and Eva Perón (now I have "Don't cry for me, Argentina" stuck in my head).
Feed the pigeons, do some people-watching, and tour the residence for free on the weekend.
Chow Down at Parrilla Don Julio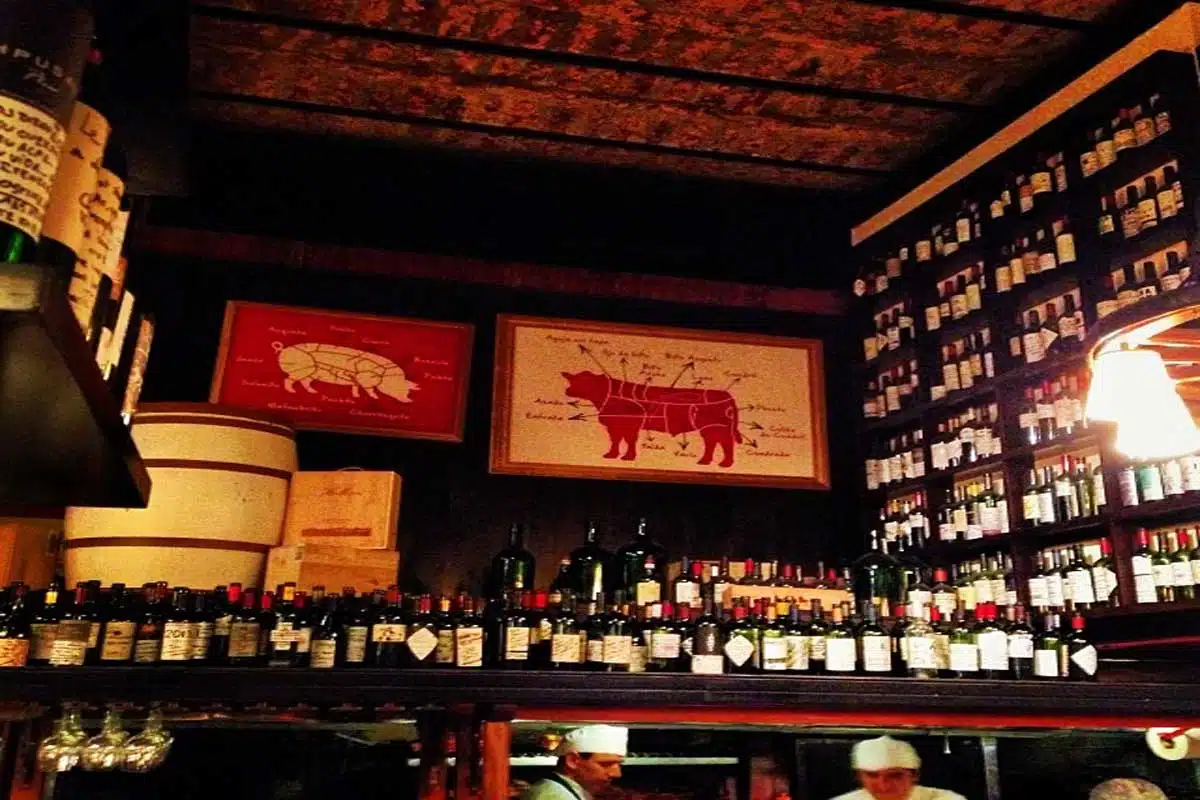 If the thought of a juicy steak makes you drool with food lust, look no further than Parrilla Don Julio. No other steak can compare (trust me, I did the mouth-work).
It's no surprise that you'll trip over steakhouses in Buenos Aires – but this place is something else. It's the kind of place where a hush descends as everyone scoffs their meal. Not to mention that the wine list is equally stellar. Nothing quite beats a rich, Argentinian red.
Dine at Roux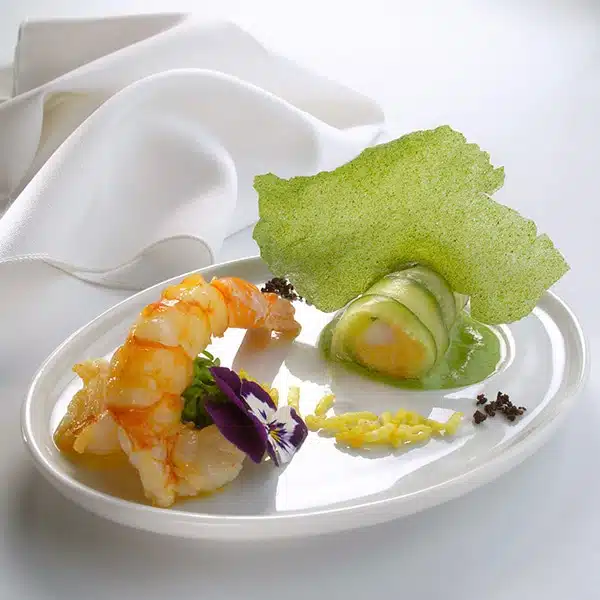 Buenos Aires doesn't fall short on tasty forays when looking for things to do. For a sublime culinary experience, you can't afford to miss out on the artistically presented dishes from the chefs at Roux. I'm talking "almost too pretty to eat," here. Almost.
It's an upscale place presenting reimagined Latin-Mediterranean food for the delectation of your tastebuds. Its speciality is seafood, which is rare in these parts, so make a booking and indulge in those enticing flavours.
Shop at Pablo Ramirez
Fashionistas take note. This classy boutique features sleek, understated designs that'll have you looking your chic best.
The materials are decadent, the detailing is crisp, and sharp folds characterise Ramirez's designs. If you want to bring home some Argentine high style, pop into Pablo's and walk out with bags upon bags of fashion pieces. That is, if your budget allows.
Sip Wine at Aldo's Vinoteca
Calling all wine connoisseurs! This moody-chic location with its bold red ceiling and glittering black walls reminds you of a galaxy — one that serves only the best wines, though.
You'll find an extensive wine list at Aldo's Vinoteca, with whites and reds separated and a sommelier on hand to discuss any hesitations about your choice of tipple for the evening.
Visit the Museo de Arte Contemporáneo de Buenos Aires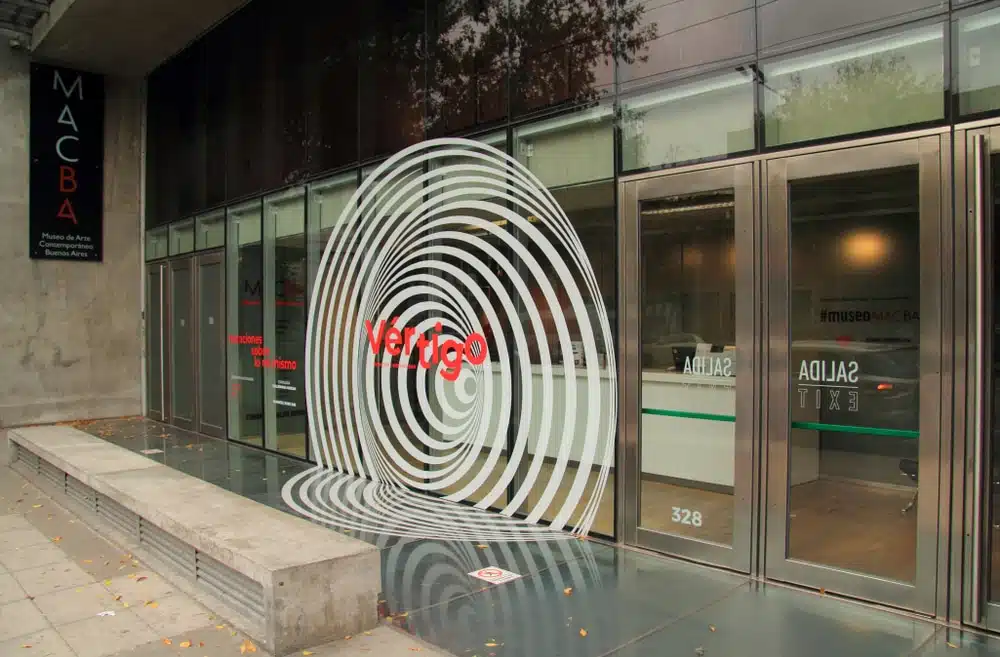 In Buenos Aires, there are so many cultural things to do and see. If you're less Da Vinci and more Pollock, head to the stately building housing the Museum of Contemporary Art for some more modern works.
You'll find a small but thoughtfully curated collection by artists such as James Turrell, César Paternosto, and Larry Bell. There's an audio guide included in the admission that'll help you navigate through the artworks and understand them a little better.
Marvel at El Ateneo Grand Splendid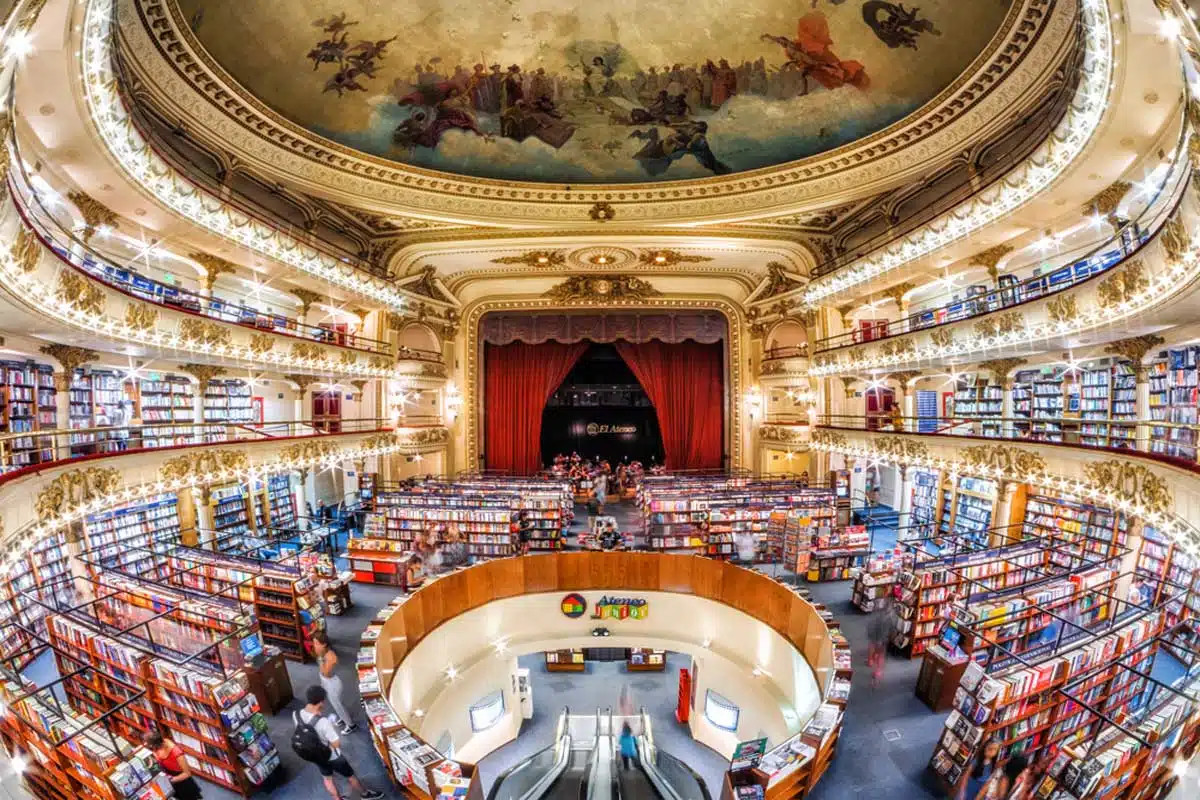 Ok, so it's a bookstore — but not just any bookstore. This one used to be a theatre until it became a cinema and eventually the second most beautiful bookstore in the world.
With its dramatic golden floors, theatrical lighting, and decorative domed ceiling, who can contest that? Even if you aren't a bookworm, this is one store you need to put on your Buenos Aires sightseeing itinerary.
Cool Things to See & Do in Buenos Aires in Summer
Explore the Reserva Ecológica Costanera Sur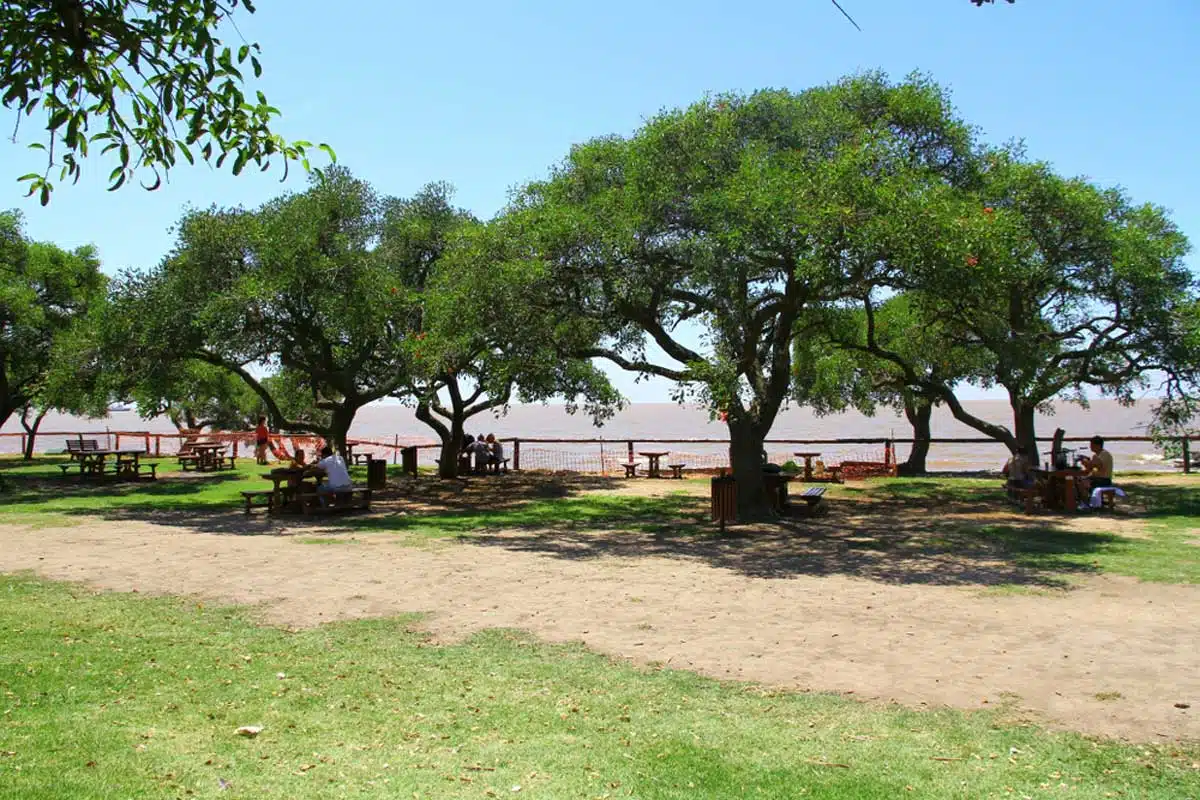 If you're heading to Argentina in the summer, it's likely you'll want to check out some nature-based things to do. Not to worry, I've got you covered. For nature lovers, visiting the Reserva Ecológica Costanera Sur is a once-in-a-lifetime opportunity.
A landscape of meadows, lagoons, and a bubbling river — paradise on earth, am I right?
Thousands of native plants and animals make up this reserve,which sits on 865-acres of low land on the Río de la Plata riverbank. Bring your binoculars and go birdwatching, and you might even catch a glimpse of sea lions.
Visit the San Telmo Market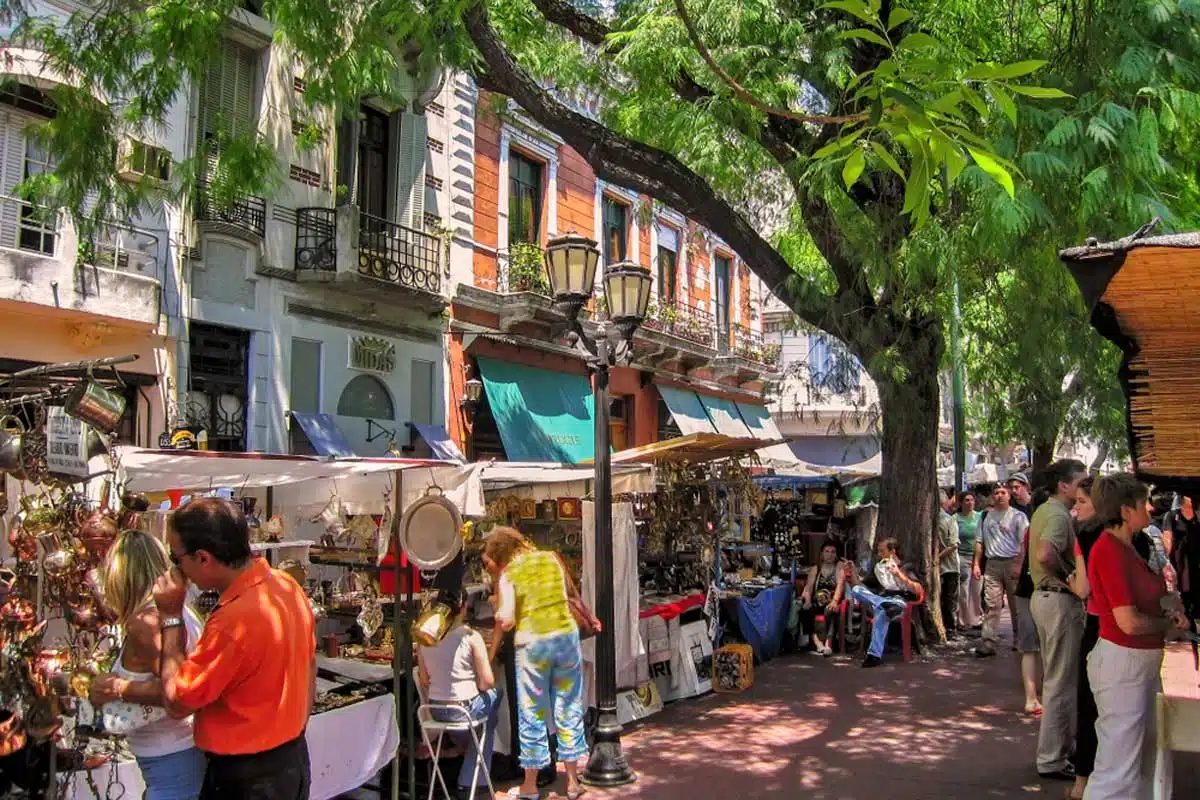 A guide to the top tourist attractions in Argentina, Buenos Aires, must include the Sunday market at San Telmo – I don't make the rules, soz. Over 12,000 people traverse the stalls every week, with stalls purveying knickknacks, antiques, artworks, and other treasures.
There are about 270 stalls to visit, so steady yourself to buy handmade local snacks and watch the street performers entertain up and down the cobblestone streets.
Drink Coffee at Origen Café
If you're wondering what to do in Buenos Aires, how about grabbing a handmade cortado with a super healthy lunch at Origen Café?
Alright, so it might not sound like the most exciting thing to do but, believe me, after days of meat-laden meals, you'll be begging for a lighter meal.
Vegetarian and vegan restaurants are rare in the city of steaks, but no matter your preferred diet, you're bound to find something delicious to satisfy those hunger pangs here. There are even an abundance of classic Argentine cocktails to indulge in — you're on vacation, so why not?
Snap Photos of Palacio Barolo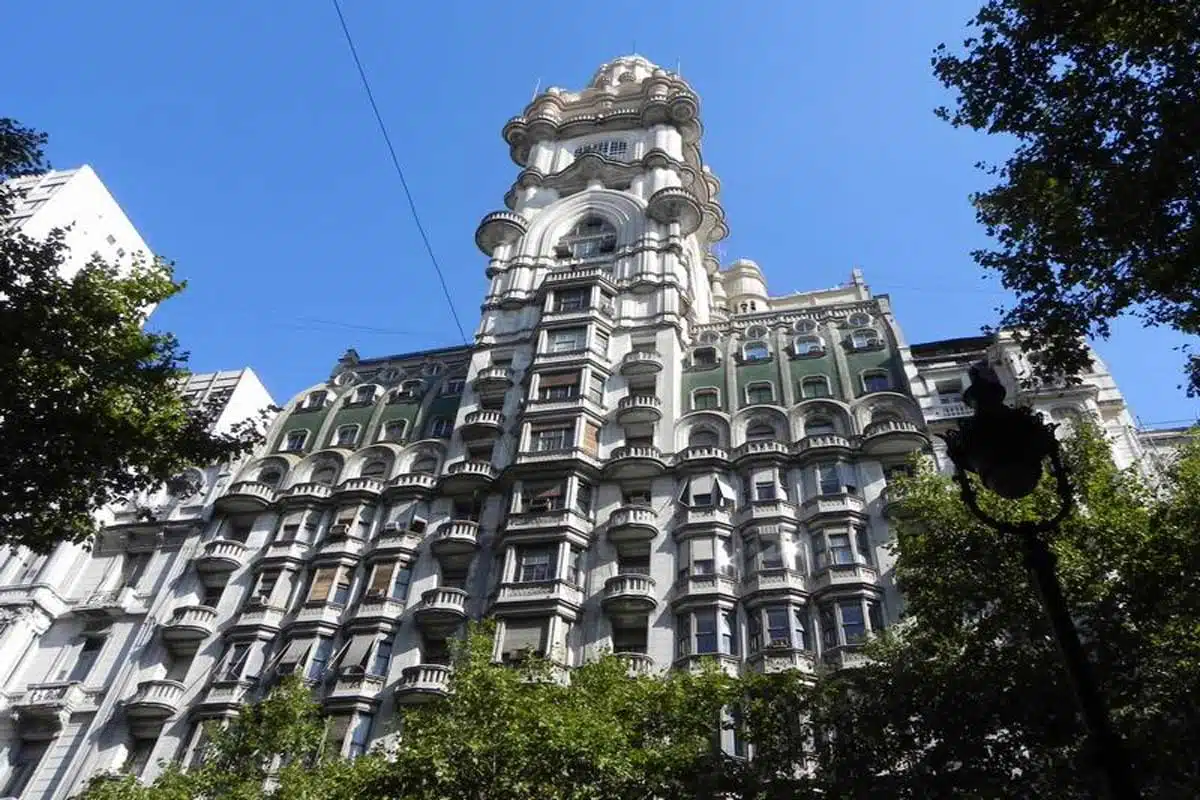 If you're looking to snap some epic holiday pics, you can't miss Palacio Barolo – it's truly one of the most impressive attractions in Buenos Aires. Which is saying something, as each street is filled with jaw-droppingly beautiful buildings that will leave you wanting to up sticks and start a new life here.
With a cream and lime green exterior and hints of gold on the numerous arches. Built in 1730, you'll find its design based on the Divine Comedy.
You can catch a guided tour that ends at the top of the building (I highly recommend going just before sunset for the best views). It has 18 floors though, so get ready for many stairs. And wear your comfiest shoes.
Head to La Boca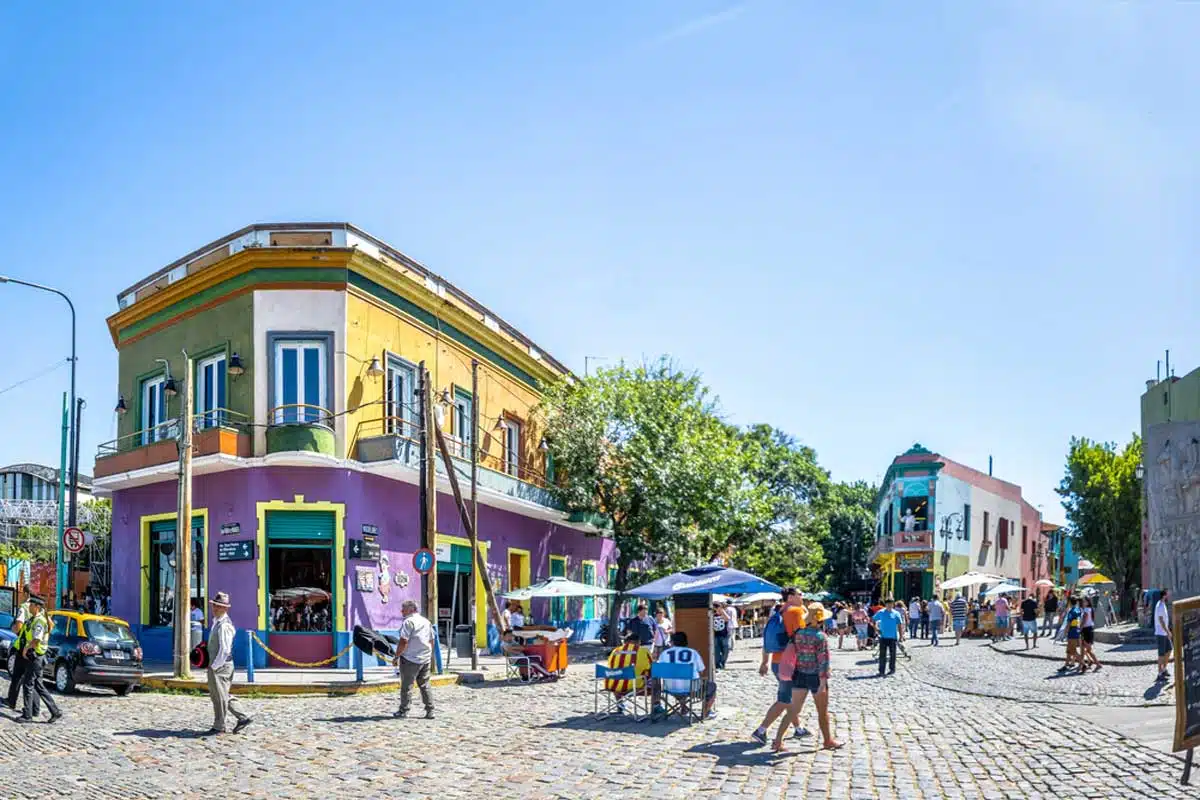 This colourful neighbourhood is one of the most vibrant ​​tourist attractions in Buenos Aires. You'll be raking in the likes on Instagram with snaps of these painted buildings, and your toes will tap watching tango dancing in the street.
La Boca is also home to Caminito, a street famous for its artistic endeavours – take it from me and plan a few hours to wind your way around the streets. For an in-depth experience of this charming area, take a tour with a local guide to give you all the insight you could ever want.
Enjoy Tango Show
It might be a little touristy to the locals, but when it comes to sightseeing in Buenos Aires, you can't miss out on a tango show in the place the dance form was born.
Sure, you'll probably see some people dancing on the streets with spontaneous abandon, but that's different to watching a live show with performers and theatrical light shows. You can catch one at Tango Porteño with this tour.
Things to Do in Buenos Aires: Practical Tips for your Trip
How Long to Visit Buenos Aires?
You'll need at least three days to see all the main city highlights at a more or less leisurely pace. However, a longer stay of 5-7 days is perfect if you really want to experience the best of the city.
Best Time to Visit Buenos Aires?
March to May (autumn) and September to November (spring) are the most pleasant times to visit the city. You may encounter a little rain, but the heat is mild (22ºC average), and the summer crowds have evaporated by this time.
Where to Stay in Buenos Aires
Acevedo 716 (Budget)
Modern and bright with warm, inviting tones, you'll have free Wi-Fi, air-conditioning, and access to a garden at this hotel. There's a terrace with city views, a communal lounge, and a sauna for those aching muscles.
This Apart-Hotel boasts private bathrooms, flatscreen TVs, and a fully equipped kitchen. Better yet, some units even have patios or balconies to relax after a long day of sightseeing.
Alvear Art Hotel (Mid-Range)
The Alvear Art Hotel is a perfect example of contemporary Argentinian design with deep-toned, moody decor. It's ideally located near a plethora of galleries and other attractions, and features a superb bar and restaurant.
The high-tech fitness centre and spa with a solarium is a nice touch too. It's luxury at its finest, but on a smaller budget.
Alvear Palace Hotel (Luxury)
Modern. Minimalist. Opulent. Three words that don't come together often, but perfectly describe this 5-star hotel.
Indulge yourself at the spa with a vitality pool, sauna, steam bath, and kinesis, amongst other treatments. While the exceptional breakfast will set you up perfectly for a day of sightseeing.
Recommended Tours in Buenos Aires
Things to Do in Buenos Aires: Map
Buenos Aires, Argentina: Read Next