Tucked in the north of Argentina, Salta is one of South America's most beguiling destinations. But there's more to this region than its capital city – the surrounding plains provide the perfect backdrop for the riding experience of your life with blue skies, fine wine and asado all the way…Welcome to horse riding in Argentina.
Whenever people ask me for my favourite travel destination, I always have the same response: Salta.
When they ask me about my favourite experience in South America, I say horse riding at Estancia Sayta.
In the north of Argentina, a few hours away from the Bolivian border, the city and surrounding region captured my heart.
Architecturally, it's almost unrivalled on the continent. Colonial structures in bright colours such as the Iglesia San Francisco dominate the skyline – a perfect contrast to a sky that always seems to be the brightest of blues.
Travelling to South America? Read more of my South America travel guides.
Horse Riding at Sayta Ranch, Salta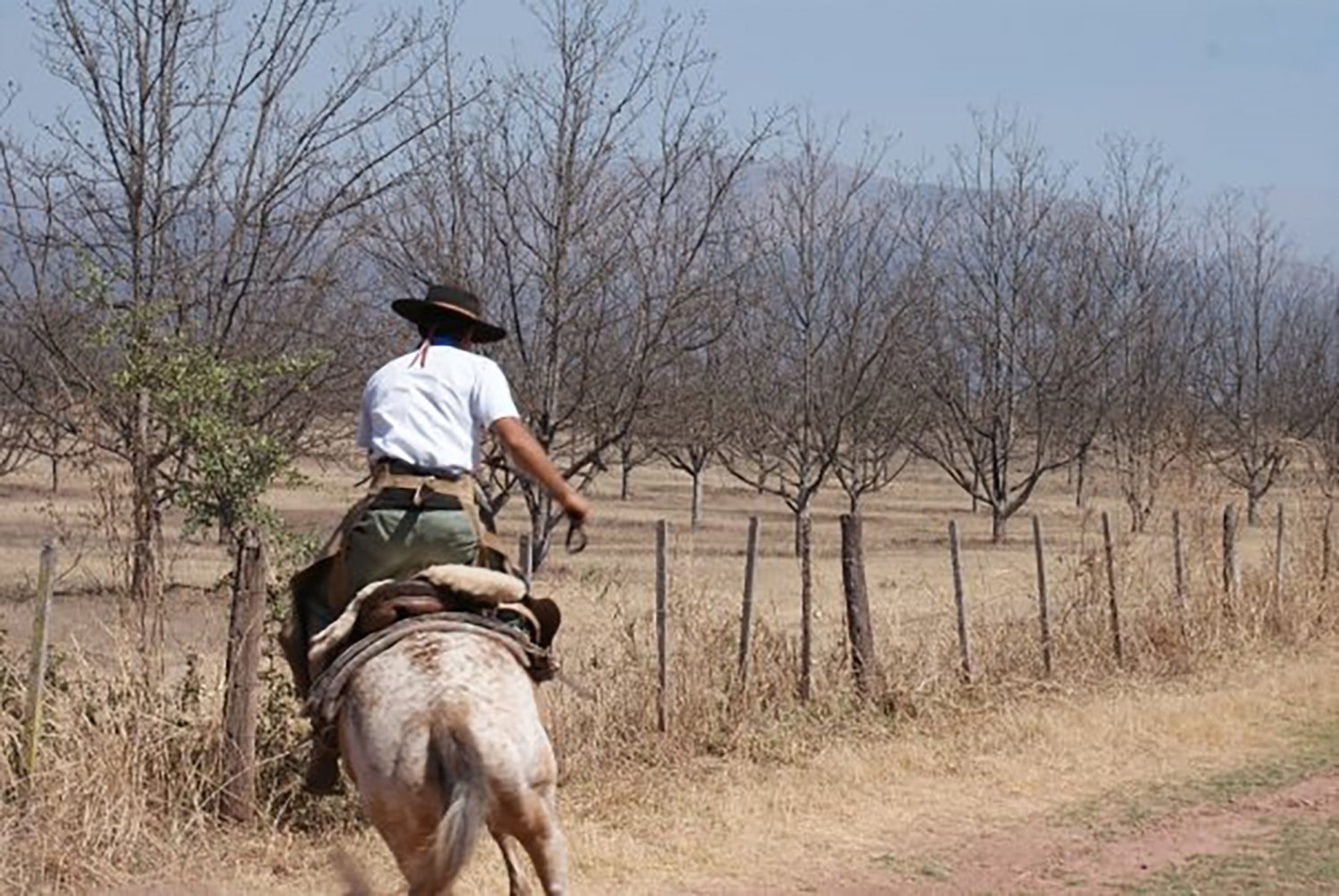 While the city of Salta in Northern Argentina is a wonderful destination of itself, those who take the time to explore the wider region will be rewarded.
Visitors need only to drive a short distance outside of the city before they can explore the picturesque scenery of the surrounding region and visit an estancia in Salta.
Horse riding in Argentina is pretty much a national sport and you should give it a go while you are there.
This is very much the land of the gaucho, and the riding here was the best I've ever encountered. Sayta Cabalgatas (ranch), is a Salta estancia 41km outside of town. It is the perfect place to test your horsemanship skills and to go horse riding in Salta.
It was a warm day, there were about ten of us who were gathered outside of the small building in the middle of the estancia.
The owner, Enrique, was telling us a little bit about what to expect from the day. "Sayta Ranch is set in the most beautiful part of Argentina," he started with typical modesty.
"You won't visit anywhere like it in the rest of the country. Horse riding in Argentina is great, but in Sayta it is fantastic" he continued.
Immodest or not, I was to discover that Enrique may well have been right. Vast, open lowlands are framed by dramatic mountain ranges with small villages dotted about.
We started our experience horse riding in Salta riding across the open plains, slowly at first then with a few long canters and gallops to set the pace for the day.
While most of the group had some riding experience, there were a few who had never been on a horse before. The ranch's two gauchos, Franco and Rodrigo, were careful to ensure that everyone was comfortable and in control of their steeds as we progressed.
Why Go Horse Riding in Salta?
While I love riding at home in England, there's something appealing about the relaxed style adopted by the gauchos at Sayta Ranch. Horse riding in Argentina is a completely different ball game.
Traditionally, they wear wide-brimmed hats to protect their faces from the sun. Rather than stiff jodphurs or breeches, the trouser of choice is the extravagantly named bombachos de gauchos – baggy trousers that button at the bottoms and which are normally worn with chaps to protect the inner leg.
In between canters, the group chatted with one another while Rodrigo and Franco showed off their horsemanship skills. Riding while standing up, facing backwards – you name it, they could do it.
They'd both been horse riding in Salta from the age of five and displayed a casual ease and skill with their horses that put even the most talented riders in the group to shame.
Tobacco is one of the mainstays of agriculture in the area (Salta produces 45,000 tonnes of tobacco each year), and we passed field after field of the crop. As we rode, Franco talked through the process of cultivation from crop to cigarette and explained why the climate was well suited to tobacco production.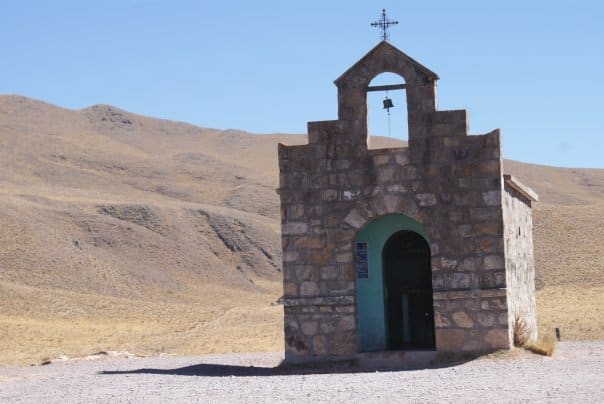 Returning to Sayta, An Incredible Estancia in Salta
By the time we returned to Sayta Ranch for lunch, the combination of riding in Salta and the hot sun had worked their magic. I was ravenous, and, judging from the lull in conversation that took place when plates of freshly-cooked asado (barbecued meats) were laid before us, I wasn't the only one.
The steak (produced by one of the neighbouring farms of course) had been cooked on a wood-fired barbecue – it melted in the mouth, leaving a hint of smokiness and a burst of flavour in its wake.
There was locally-produced wine to accompany the meal, and huge piles of roasted vegetables. When we'd all had our fill, we sat dozily, waiting for our food to digest before climbing back into the saddle for a few more hours on horseback.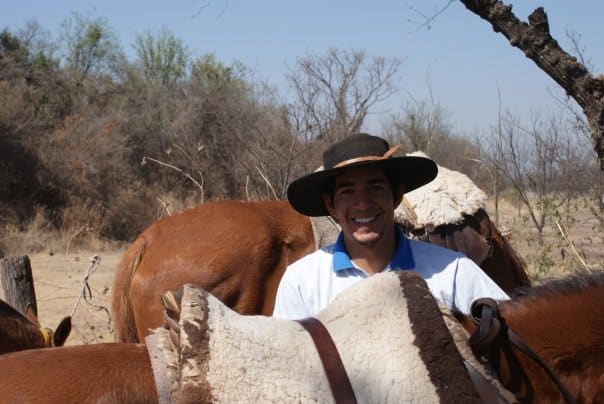 The Beauty of Horse Riding in Salta
The second part of the day was dedicated to climbing up into the mountain foothills. The pace was slower, both because of the sometimes steep inclines we had to navigate and because the scenery was so breathtaking we had to keep stopping to take it all in.
Uncorralled horses roamed free, and we encountered several herds of cows feasting on the lush greenery. Everything was perfectly quiet and, after a while, we rode along in perfect silence, contented to meander along in Franco's wake.
Soon enough, it was time to return to the estancia. Dusk was falling and we were tired after the long hours in the saddle.
Some of the group were returning to Salta that evening, I was staying for a few more days of riding so bade them farewell and sat around the fire with Enrique and neighbours who'd come over for an evening chat before turning in for an early night.
It was one of those rare days, as were the days that followed – memorable for all the right reasons and an experience that meant I've returned to Salta several times over the years.
What's your favourite place? Do you have a favourite travel experience?
Love This? Save and Share on Pinterest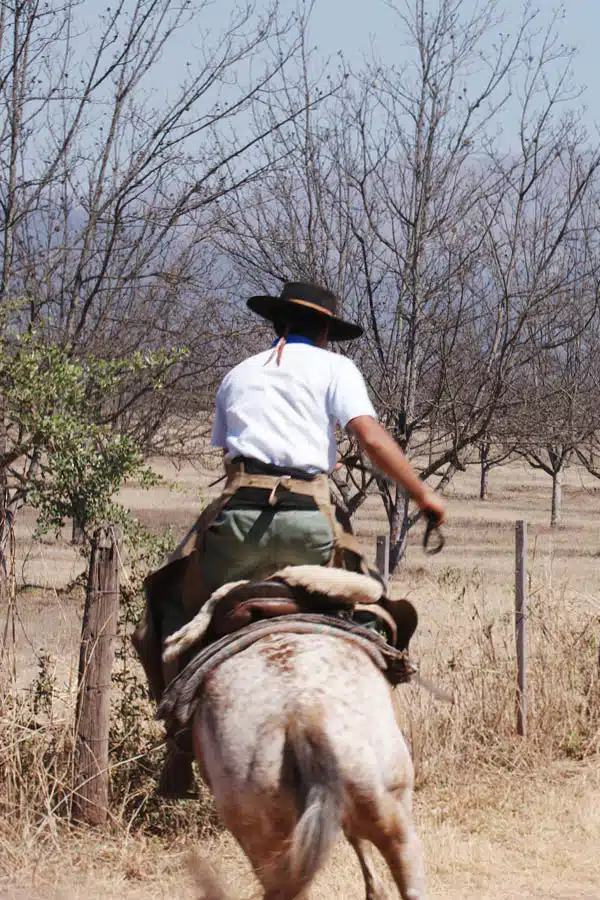 Looking for More Argentina Tips and Guides?
Check these out…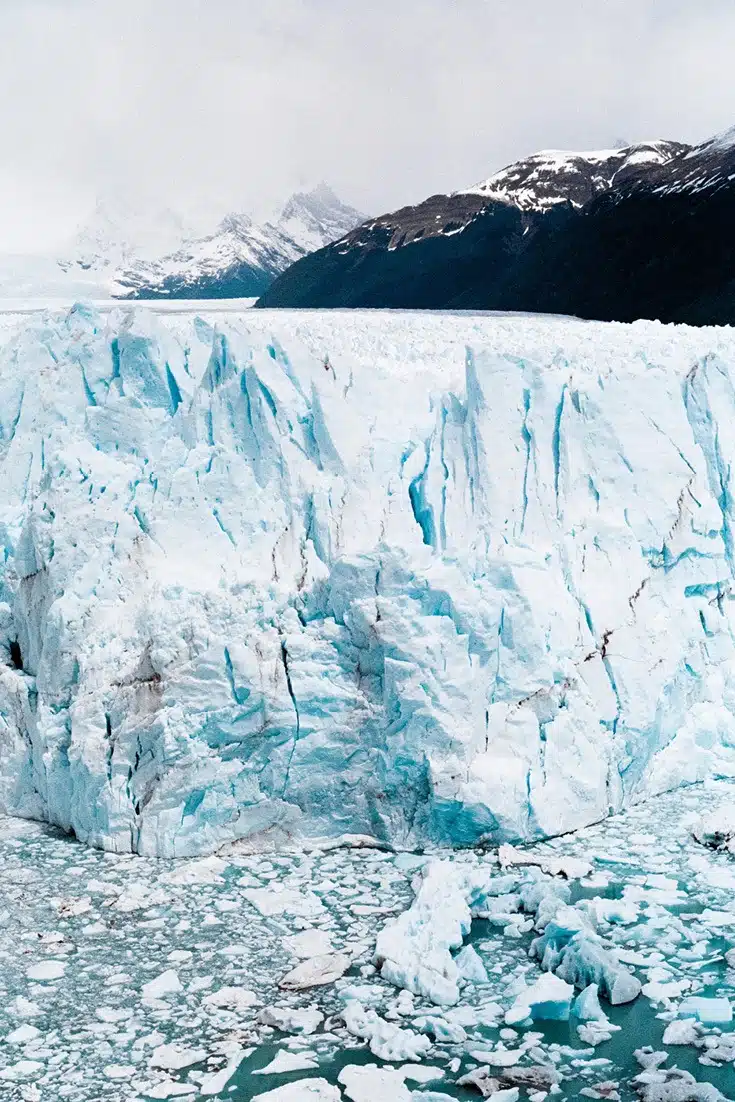 Incredible Places to Visit in Argentina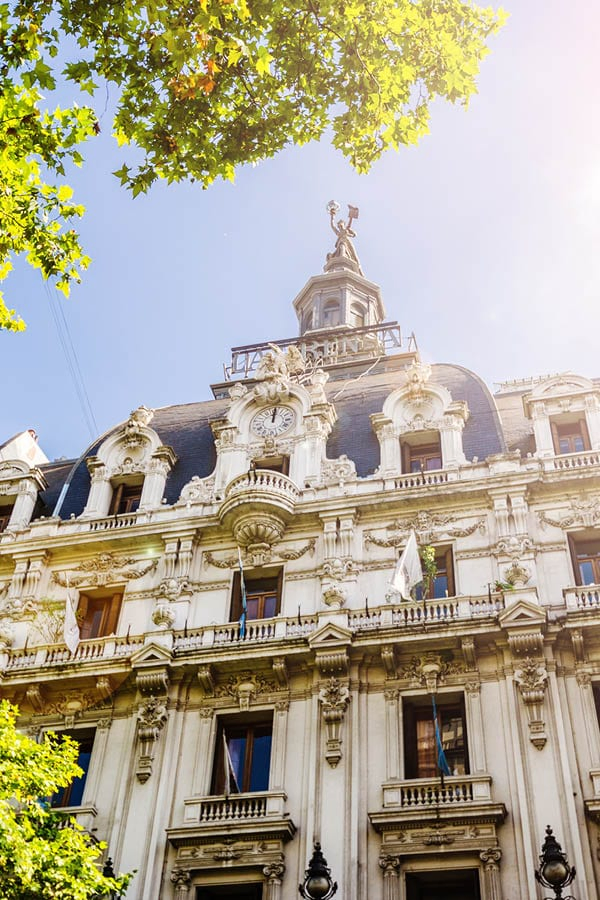 The Perfect Three Days in Buenos Aires