Looking for the best things to do in Salta, Argentina? Look no further, as this in-depth guide will take you through everything you need to know.
Sitting in northwestern Argentina is one of South America's hidden gems – Salta. This picturesque city lies in the Andes Mountains valley of Lerma.
Nicknamed "La Linda" (pretty), Salta is famous for its stunning natural beauty. And I guarantee you're going to love it as much as I did.
There's lots to do in Salta, so let's jump straight into it, shall we?
Tip: For a stunning place to stay while in Argentina, Brizo Salta boasts picturesque views of the surrounding mountains.
Top 5 Things to do in Salta
Wander around the Historic Centre of Salta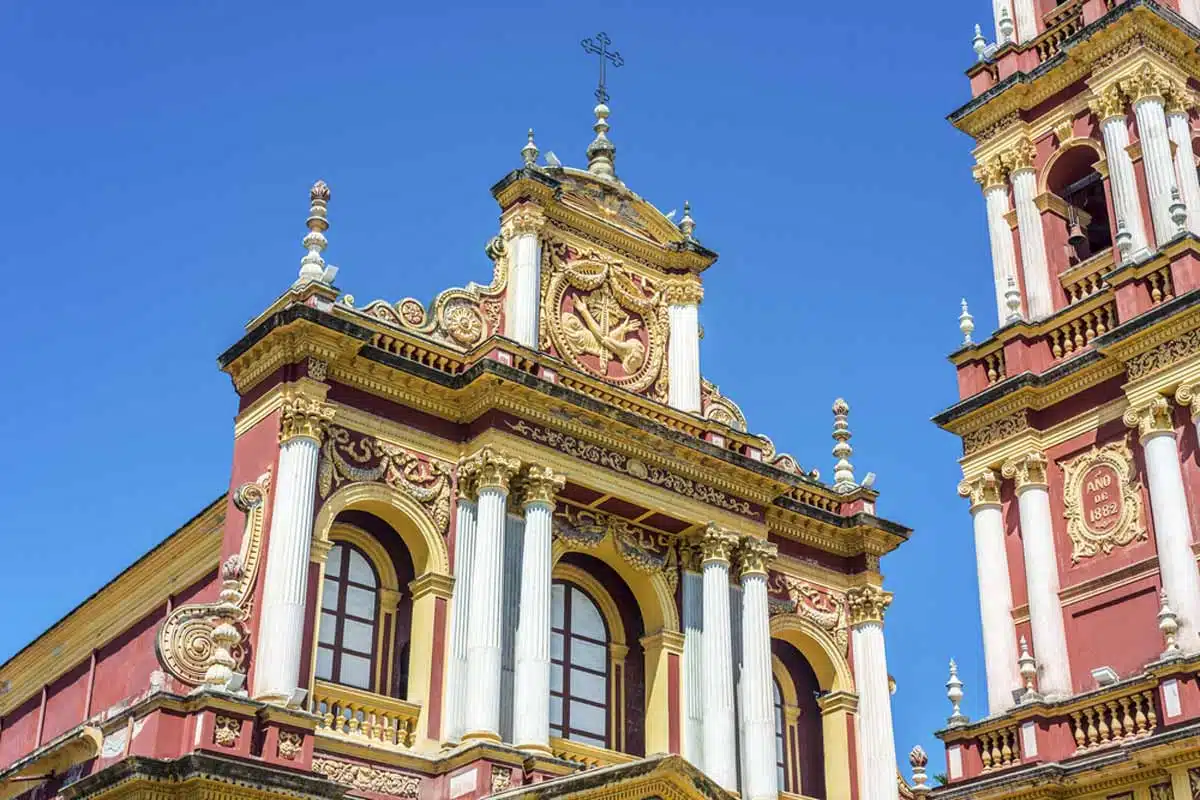 The Spanish built Salta in 1582 and, as a result, you'll see a fusion of Spanish and Andean heritage in the architecture throughout the city. This can be seen by the likes of Salta Cathedral and the beautiful town hall.
As you wander around the city centre, you'll discover how this mix of cultures gives Salta a unique identity and an entirely different feel from other Argentinian cities.
Once you've made your way through most of the centre, stop by Plaza 9 de Julio. Trust me – if there's one place in the centre you'll want to visit, it's this one. Plaza 9 is a cafe-lined square where you can pick up some tasty empanadas and dulce de leche.
Take the Cable Car up to the San Bernado Hill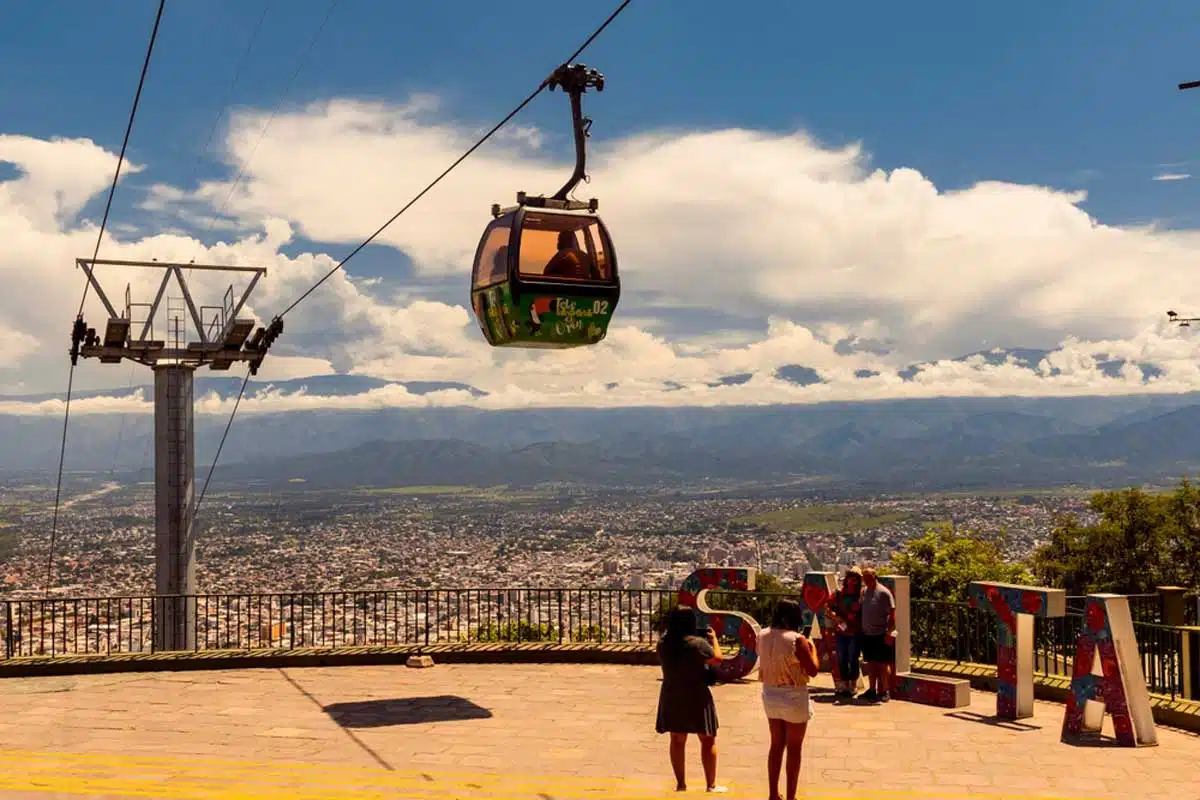 Of all the amazing things to do in Argentina, I promise that you don't want to miss a visit to San Bernado Hill. Jump on board the cable car, or teleferico as locals call it, and make your way up the hill.
It's a peaceful and relaxing ride ending in unrivalled 360° views of the Andes Mountain, the city and Lerma Valley. You won't want to leave.
Take the Cloud Train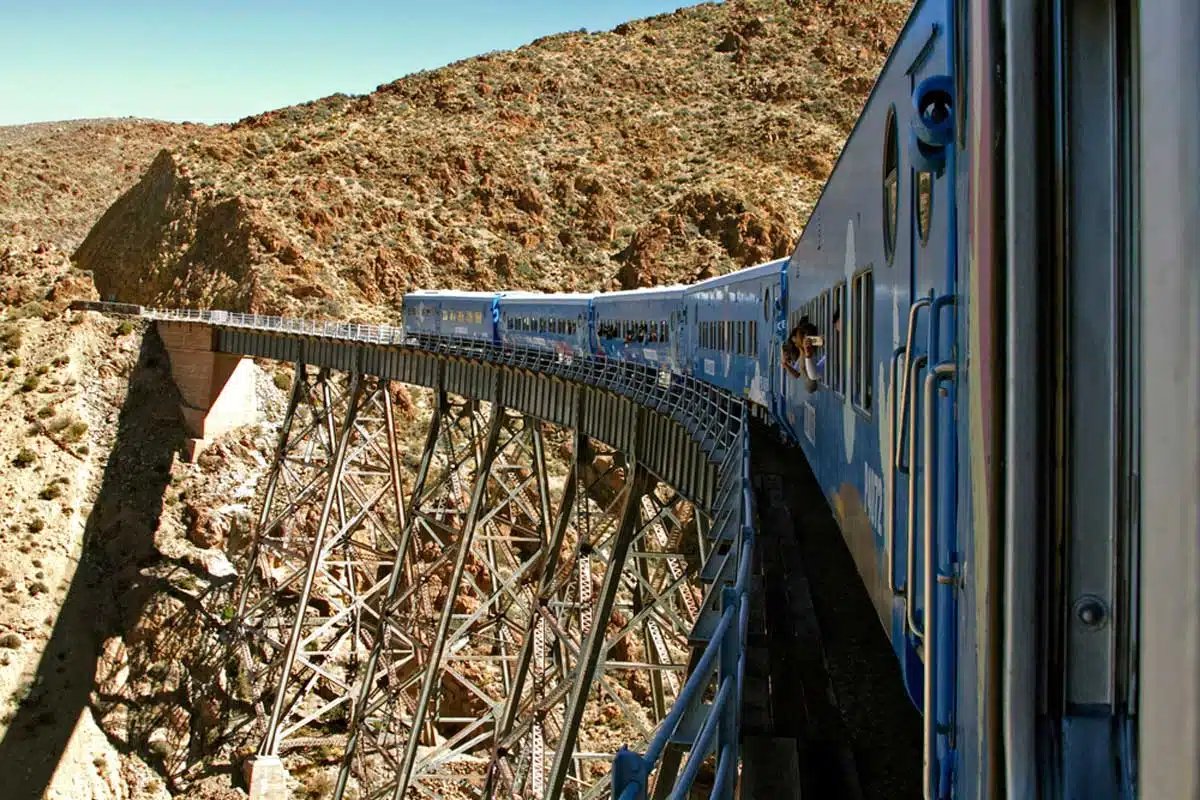 If the cable car wasn't enough of a thrill for you, then the Cloud Train will have the hairs on the back of your neck standing up.
A journey on the Tren a las Nubes (or Cloud Train) is one of the best things to do in Salta, Argentina and is unlike anything you'll find in the country. Reaching over 13 000 feet (4200 metres), the Cloud Train is the fifth-highest railway in the world.
The Cloud Train chugs over about 134 miles (217km) through the mountains, with exceptional views of the valleys below.
Visit the Salinas Grandes Salt Flats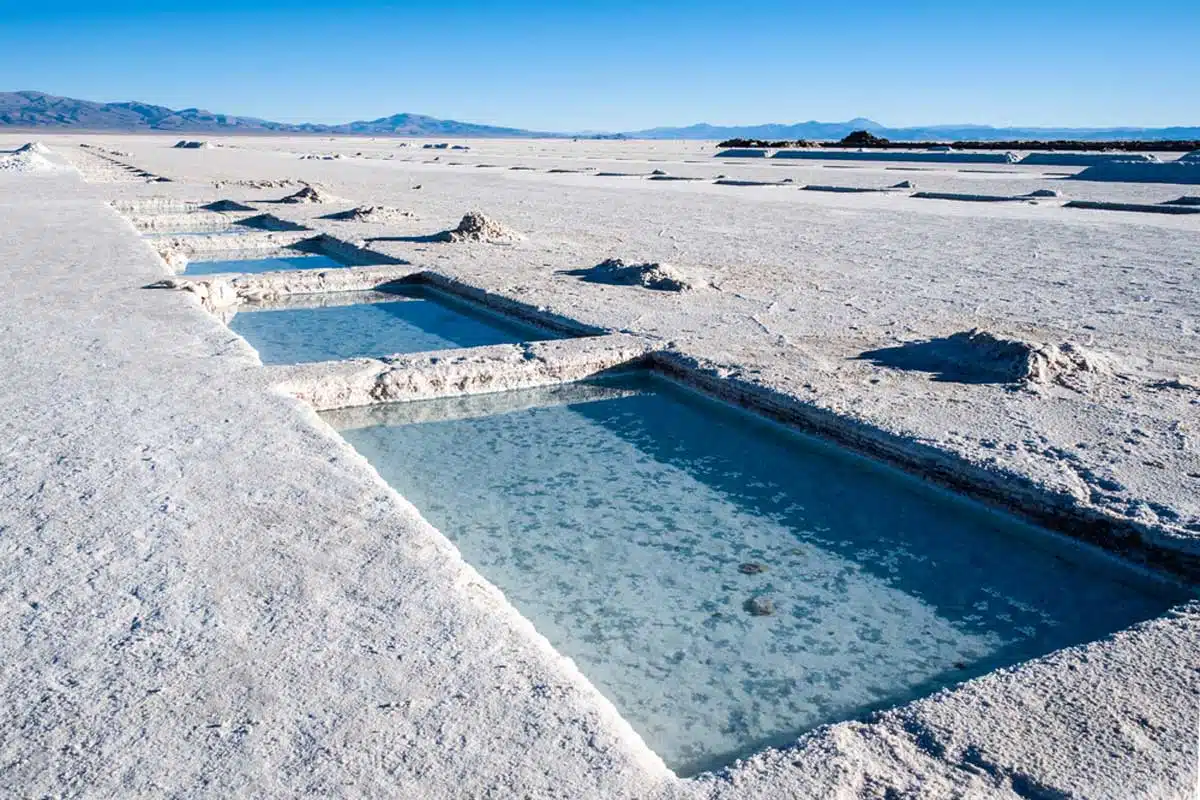 While Bolivia's salt flats are all the rage, Salta's ones give them a run for their money.
Although Salta's salt flats are significantly smaller, they are equally impressive.
You can enjoy a full day trip and explore these iconic flats, their pools and other nearby areas. Oh, and you'll enjoy a traditional Argentinian lunch – bonus.
Explore the Museo de Arqueologia de Alta Montana
If you've ever wanted to learn about the ancient Inca empire, then there's no better place to do so than at the Museo de Aquelolgica de Alta Montana. If you can stop ogling the beautiful building from outside, that is.
MAAM has a series of exhibitions focusing on the Inca culture and rituals – a truly fascinating way to learn more about the traditions that built the country.
Brilliant Things to See & Do in Salta
Try the Local Food
If you ask me, the best part of any trip is trying some of the local culture's food. And luckily, Argentina is quite famous for its food scene, particularly its barbecued meats – Asado. Argentinian classics to try are ceviche, choripani and provoleta.
When you hear your stomach starting to growl, make your way over to the Mercado Municipal San Miguel. It's an indoor market where you can indulge in all the local food you want.
Visit the Iglesia San Francisco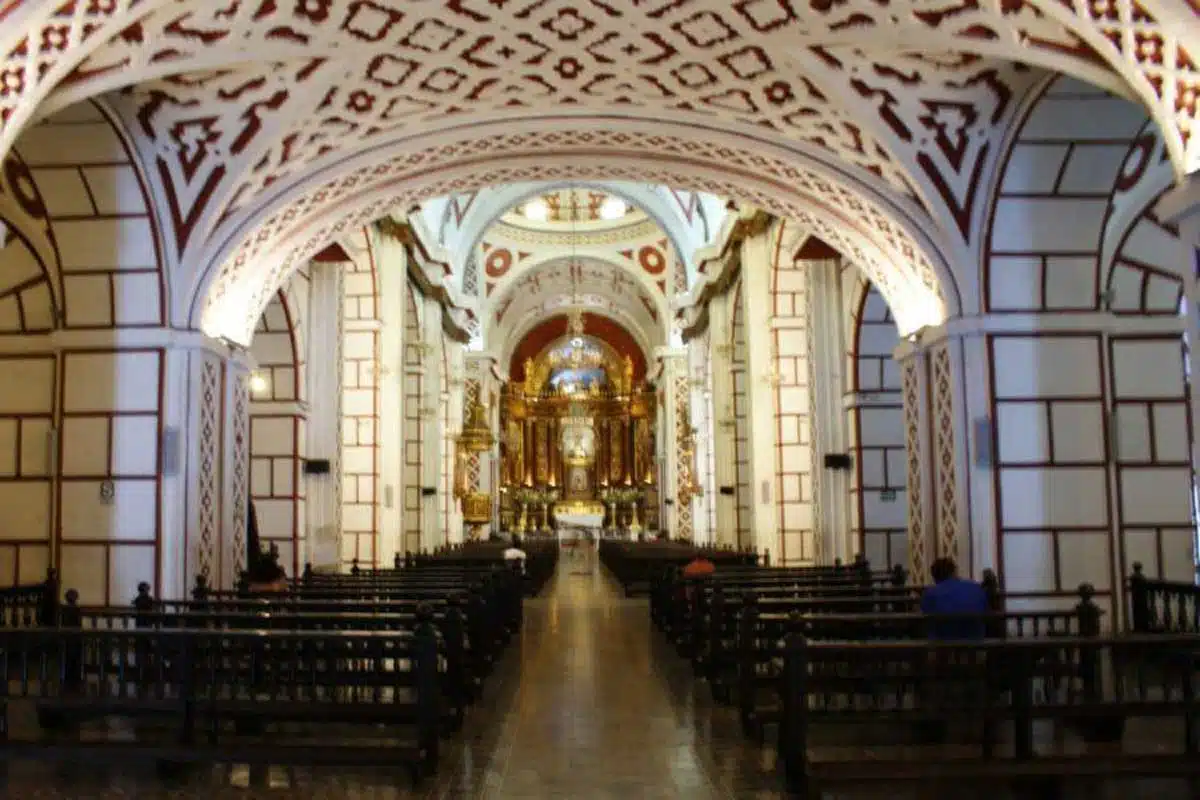 Salta boasts an abundance of churches spread throughout the city. One that's hard to miss, though, is the Iglesia San Francisco.
This magenta and gold church with towering white columns is one of the most striking buildings in Argentina (an excellent photo for the 'Gram, too). Guided tours take place from Tuesday to Sunday, where you can learn more about this iconic building.
Go Trekking In the Mountains
If you're an adventure-seeker, you'll be glad to hear that the greater Salta region is quite mountainous, making it perfect for trekking and hiking.
Hikes range from easy to complicated that can take place over a few days with overnight stays. Or, there are the simpler ones that take a couple of hours and give an equally-gorgeous reward: The Cerro San Bernardo walk is a case in point.
If you're a nature and adventure lover, take my advice and make the climb to the top of San Bernardo Hill. The views (and sense of achievement) are worth the achey legs. I promise.
Must-Try Bars & Restaurants in Salta, Argentina
El Patio de la Empanada
While it might be a humble dish, the empanada is a staple in Argentinian culture. So much so that there's even a restaurant dedicated to it in Salta.
It's a simple restaurant, but you'll undoubtedly find the best empanadas in Salta here.
Restaurante Don Salvador
For a good mix of Argentinian and international cuisine, head over to Restaurante Don Salvador. You'll find everything you need to satisfy your food cravings – their salmon lasagna is a standout, as are the meaty dishes.
El Charrua Paseo
One thing Argentina is famous for around the world is its prime cuts of meat. And there's no better place to enjoy one of these steaks than at a barbecue or steak house – El Charrua Paseo. Don't worry; they also have vegetarian options.
Best Hotels in Salta, Argentina
Brizo Salta
If you want to stay near the majority of top things to do in Salta, Argentina, book a stay at Brizo Salta. It's only a short walk from Plaza 9 de Julio and has incredible views of the city and surrounding mountains.
Kkala Boutique Hotel
This boutique hotel sits in a quiet neighbourhood but is only a 5-minute drive from downtown Salta. It features a modern interior and has everything you need for a comfortable stay.
Ayres de Salta Hotel
This four-star hotel sits at the heart of Salta's historic centre. It might appear to be a rather simple hotel at first (an excellent one at that), but its rooftop and pool area with stunning views of the Andes Mountains makes it stand out.
Salta, Argentina: Practical Tips for Your Trip
How Long to Visit Salta?
I reckon you need at least five days to discover Salta. There's so much to do and see that any less is doing yourself a disservice.
Best Time to Visit Salta?
Autumn (March-May) is the best time to visit Salta, as temperatures are still quite warm with clear skies.
Where Should I Stay in Salta?
No matter where you stay in Salta, you're guaranteed a good time. However, the historic centre is a good option because it's near all the city's attractions.
How to Get to Salta?
There are regular flights to Salta from other cities such as Buenos Aires, Cordoba and Tucuman. There are also daily bus connections to Salta from these cities.
Recommended Tours in Salta
Things to do in Salta, Argentina: Map
Salta, Argentina: Read Next