Ready to discover the best things to do in Argentina? From icy glaciers to juicy steaks, these are the top attractions to add to your itinerary.
Argentina barely needs an introduction – a vast country filled with stunning scenery, abundant wildlife and adrenaline opportunities galore.
From the unbelievable Perito Moreno Glacier to the mindblowing Iguazu Falls, there are so many amazing things to do in Argentina that it can be hard to narrow it down.
Here's a treasure trove of places to explore.
Things to do in Argentina
See the Perito Moreno Glacier, El Calafate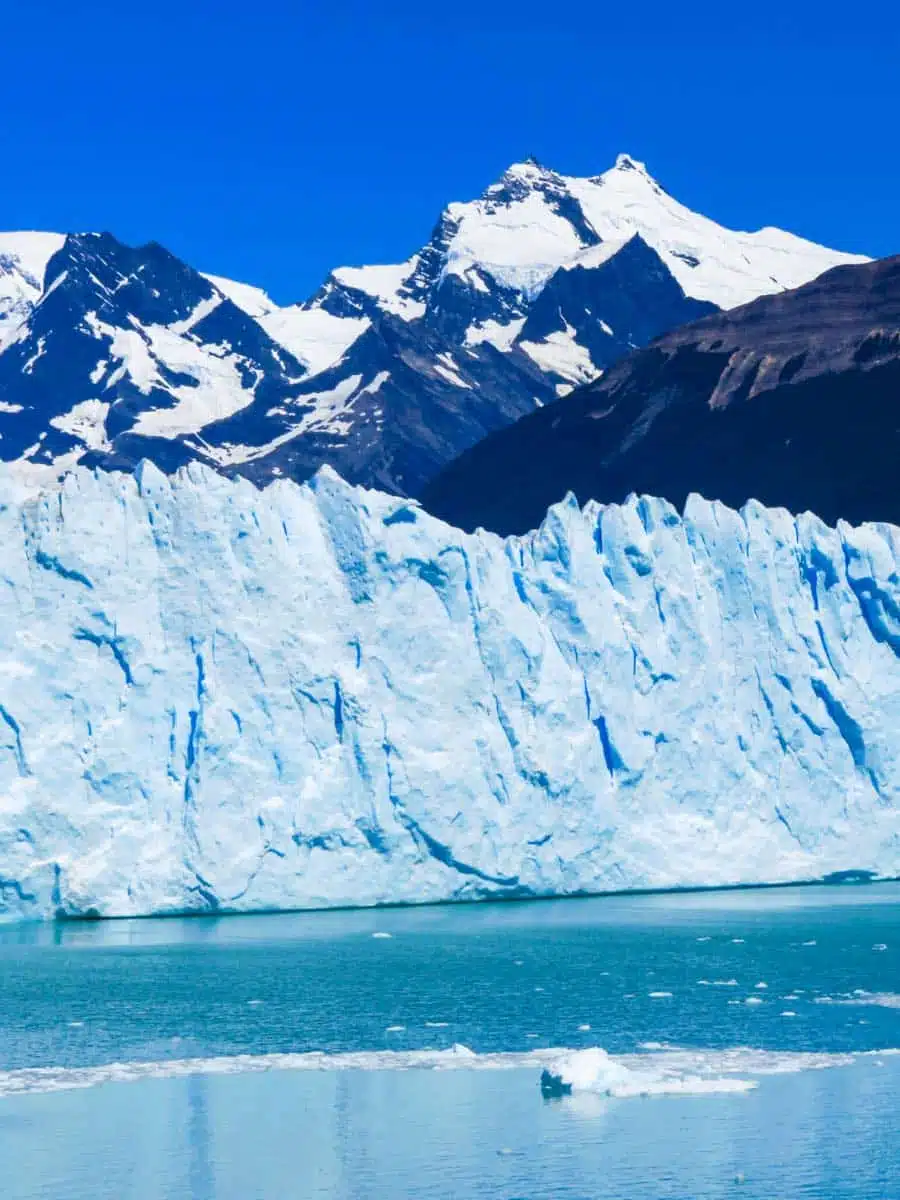 The Perito Moreno Glacier in Los Glaciares National Park is one of those unforgettable sights that you simply have to include in your South America itinerary. Why? Well, the sheer size for one. The Perito Moreno Glacier is 30km long, 5km wide and 60m tall.
Looking out onto an endless sea of blue, white and grey ice moulded into jagged peaks then watching sections of the glacier calve and fall into the Lago Argentina is a once-in-a-lifetime opportunity.
Want more adrenaline thrills? Try your hand at ice hiking on the glacier.
Hiking in the Los Glaciares National Park, El Chalten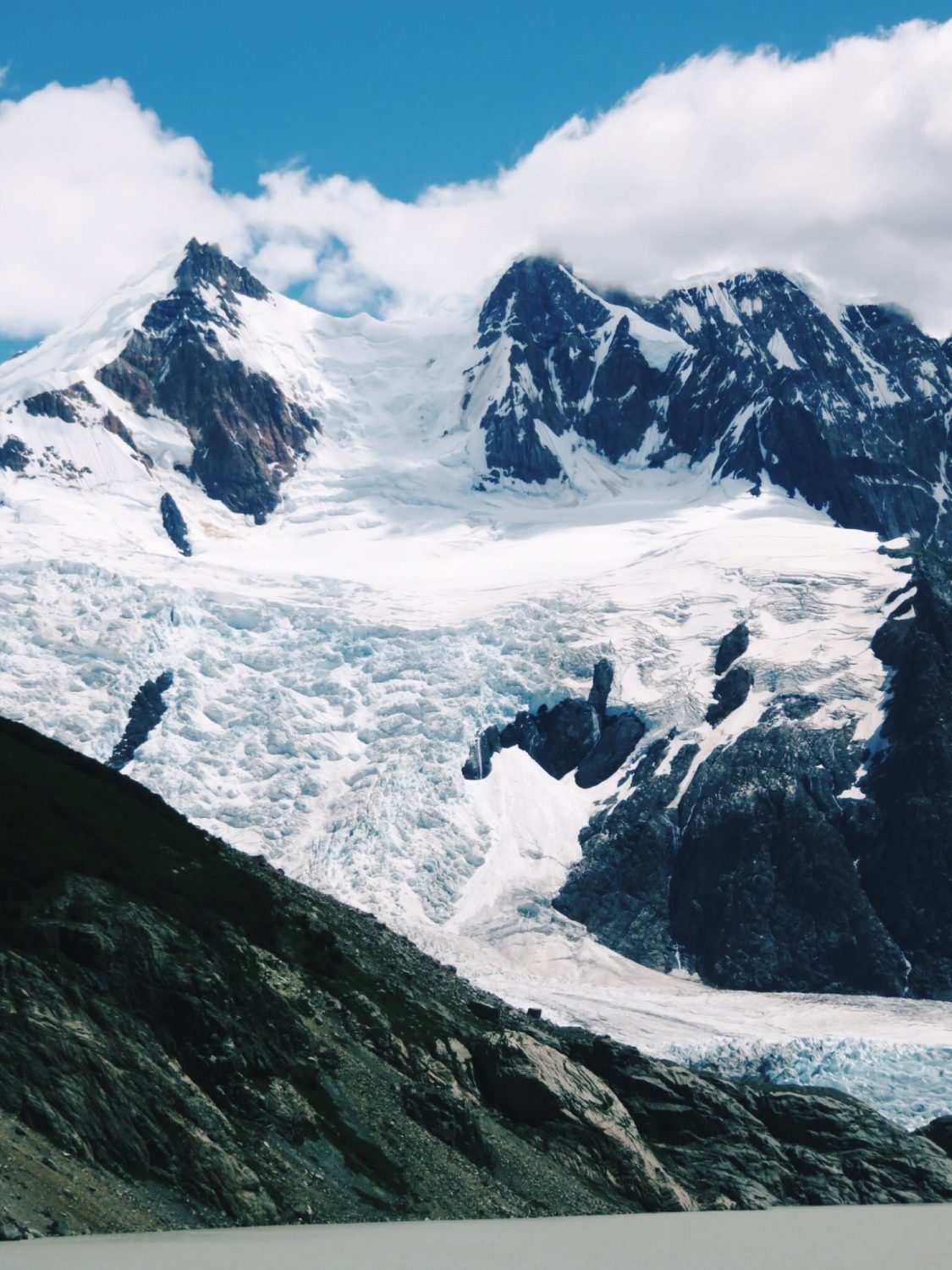 El Chalten is the jumping-off point for hikes into the northern section of Los Glaciares National Park. Hiking doesn't get much better than on the world-class trails through the Fitz Roy mountain range and the park also contains more glaciers than any other part of Patagonia.
Hikes range from half-day jaunts to week-long challenges but they all share unparalleled mountain views along with a healthy dose of lush greenery, mountain lakes, glaciers and blue skies.
The park's two biggest peaks, Mount Fitz Roy and Cerro Torre are easily seen from day-hikes from Chalten.
Where else can you wake up in a village, pull on your hiking boots and be in the middle of one of South America's most spectacular sceneries within a few hours?
Watch in Wonder at Iguazu Falls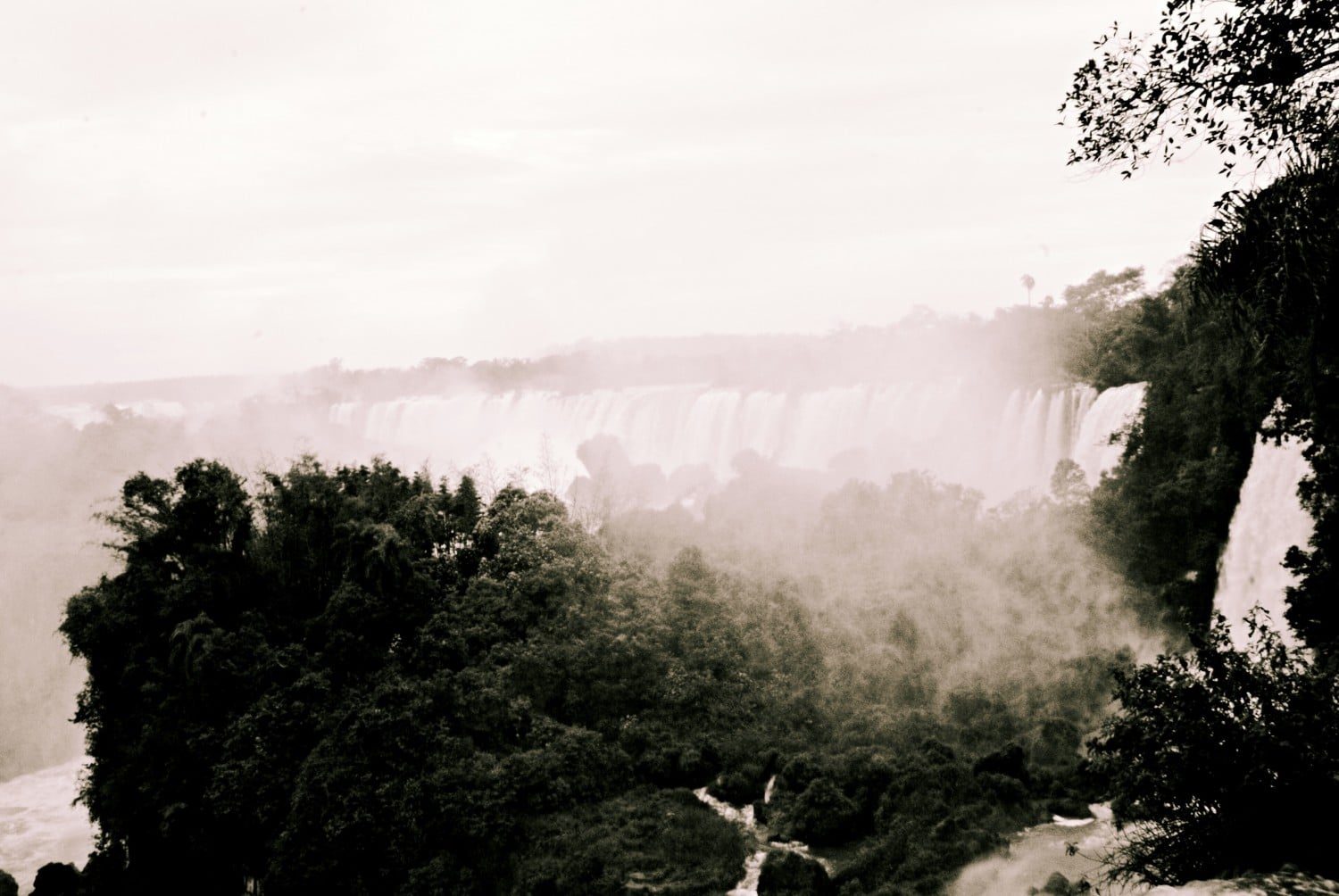 Hear the thunderous roar of millions of litres of water pouring down from these awe-inspiring waterfalls. Tucked at the meeting points of Brazil, Argentina and Paraguay, the Iguazu Falls are a sight to behold.
The falls are actually 275 waterfalls spanning an area 2.7 kilometres wide. The waterfalls have the largest annual flow of any waterfall in the world, something you'll understand when you get soaked from standing a bit too close.
Go Skiing in San Carlos de Bariloche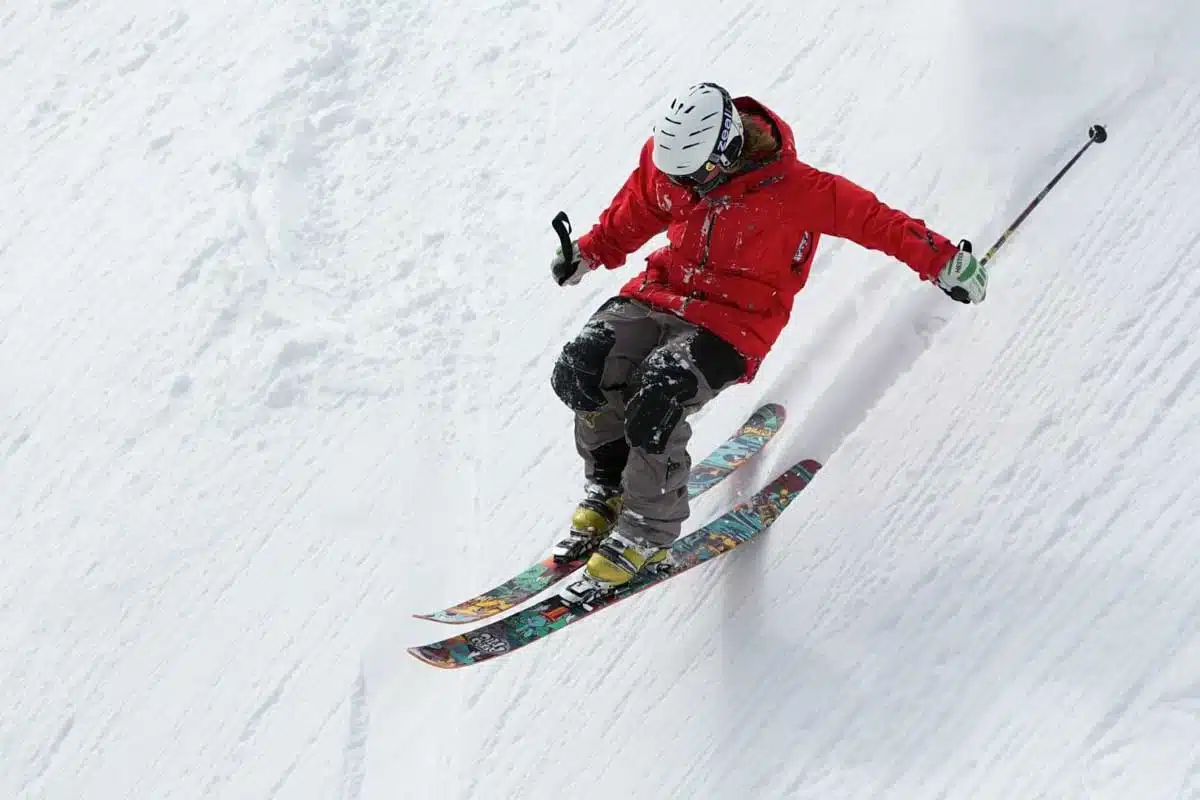 Picture-perfect San Carlos de Bariloche (or Bariloche as it's commonly known) is set on the brink of the Nahuel Huapi National Park meaning year-round adventures for all.
While the hiking in Bariloche is spectacular, it is also the Argentinean skiing hotspot to see and be seen in.
Cerro Catedral (the main ski resort) is only 20km from the town and offers slopes for skiers and snowboarders of all abilities. It also offers plenty of off-piste options for advanced snowhounds.
Guzzle Wine from Mendoza's Vineyards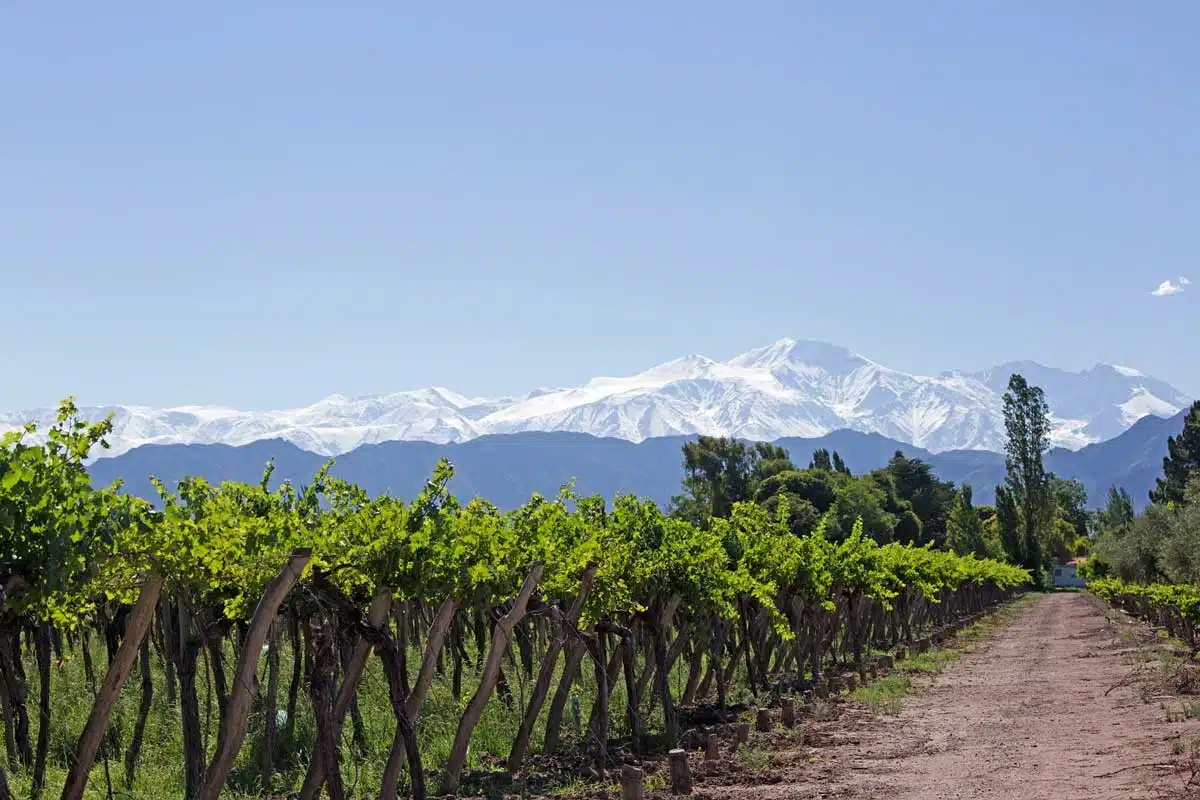 Sure, the vineyards in Mendoza are very pretty with their quaint cobbled buildings and lush vines set on the dramatic backdrop of the Andes mountains. But. We'll bet you're more interested in the world-class wines they produce.
Grab a bike and a map and set off on a cycling tour of the seemingly endless vineyards dotted around the region. Tours of the vineyards are normally pretty inexpensive (or free) and there's no better place to try a tasting than at the actual wineries themselves.
Two words of wisdom: don't drink so much you get stranded and leave some space in your bag to bring some of that wine home with you. You won't regret it.
Visit the Colonial Architecture in Salta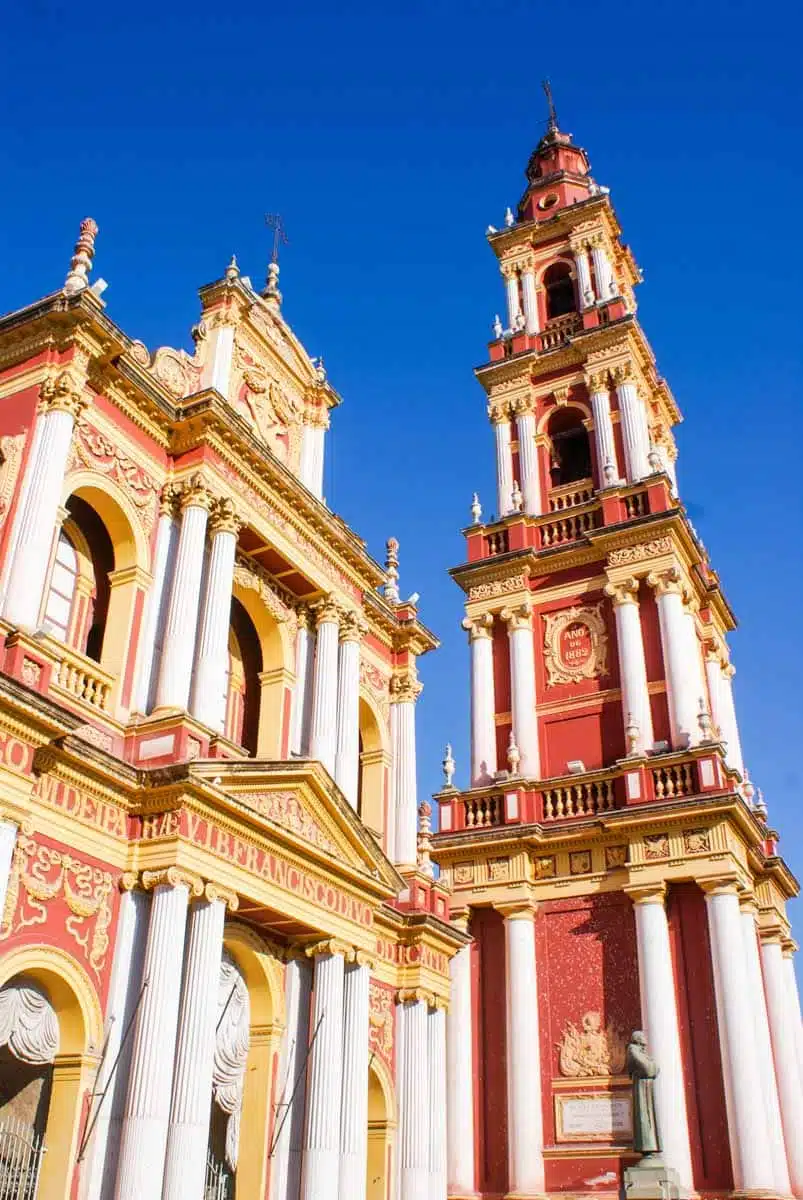 South America is brimming with colonial architecture left behind by the Spanish and Portuguese but few places are as well preserved or as colourful as the gorgeous city of Salta in the north of Argentina.
Of all the beautiful buildings, Iglesia San Francisco (pictured above) has got to be a winner.
Salta's colourful buildings are sure-fire Instagram winners, but there's much more to the city than looking pretty.
It's the best place to try an empanada in Argentina, plus it's the jumping off point for loads of outdoor activities in the surrounding areas, including horse riding, kayaking and… (more) wine tasting in Cafayate.
Journey to the End of the Earth at Ushuaia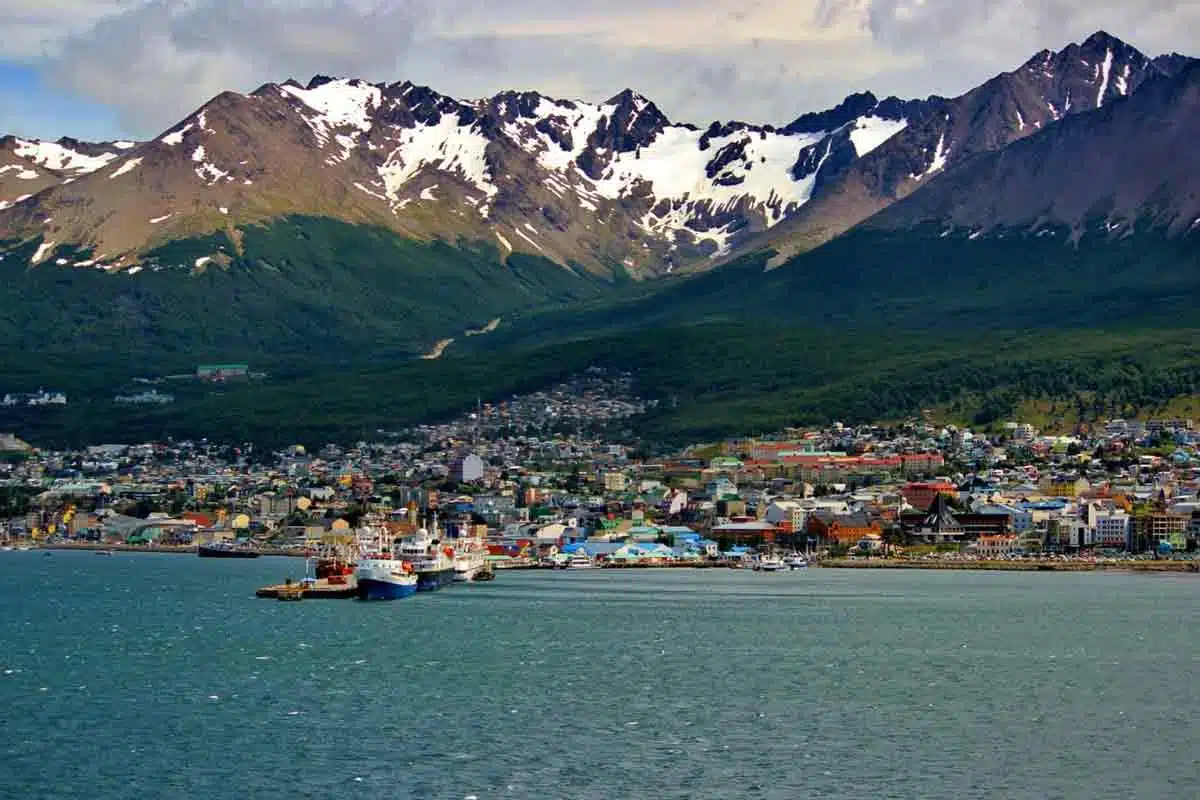 How many people can say that they've been to the end of the earth? Ushuaia is one of Argentina's biggest adventure hubs – fitting given its location between the end of the Andes and the Beagle Channel.
This bustling port town is a great place to go and explore the great outdoors, then let your hair down and kick back afterwards.
Ushuaia's main attraction is the majestic Tierra del Fuego National Park – filled with forests, lakes and, of course, mountains galore. Alternatively, make like Charles Darwin and set off on a (guided) boat expedition into the Beagle Channel for wildlife sightings aplenty.
See Death in its Glory at Recoleta Cemetery, Buenos Aires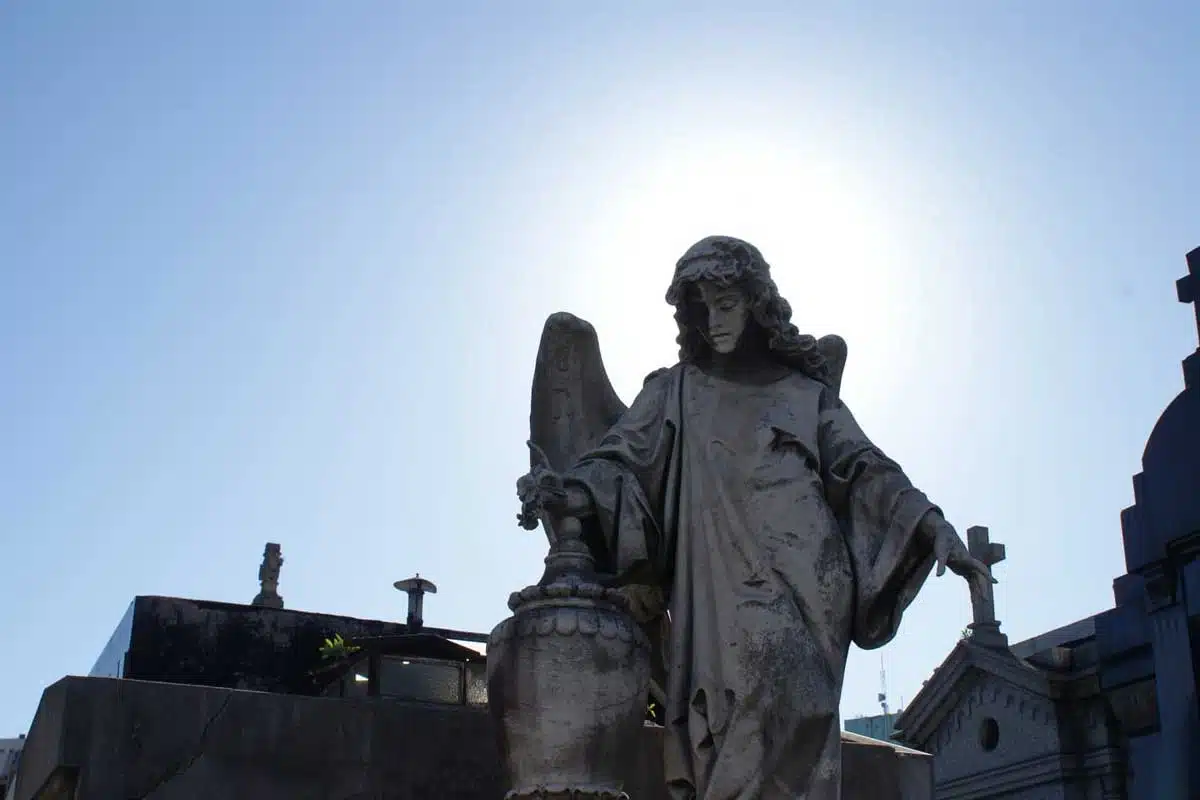 If you think it's a bit weird to list a cemetery as one of the best things to do in Argentina, you haven't been to Recoleta Cemetery. The cemetery is located in the well-heeled area of Recoleta, at the top of the Plaza Francia.
Forget your traditional gravestones, Recoleta is the burial place for the historical who's who of Argentine society, meaning elaborate mausoleums and large-scale sculptures.
It's larger than you thought possible – you can wander around for hours and still not see it all. There are over 6,400 tombs and graves, among them the nation's darling, Eva Peron.
Read my guide to 3 days in Buenos Aires here.
Eat Steak from a Parrilla Pretty Much Everywhere in the Country
Sure, Buenos Aires has some amazing steak restaurants (national institution Don Julio being the most famous of them all) but the love of steak is a nationwide thing. Some of the best steaks in Argentina are found in the humblest surroundings.
If you really want to get your hands (or your teeth) on a great steak, head to a local parrilla, sit down and have the recommended cuts. You won't be disappointed.
Go Horse Riding with a Gaucho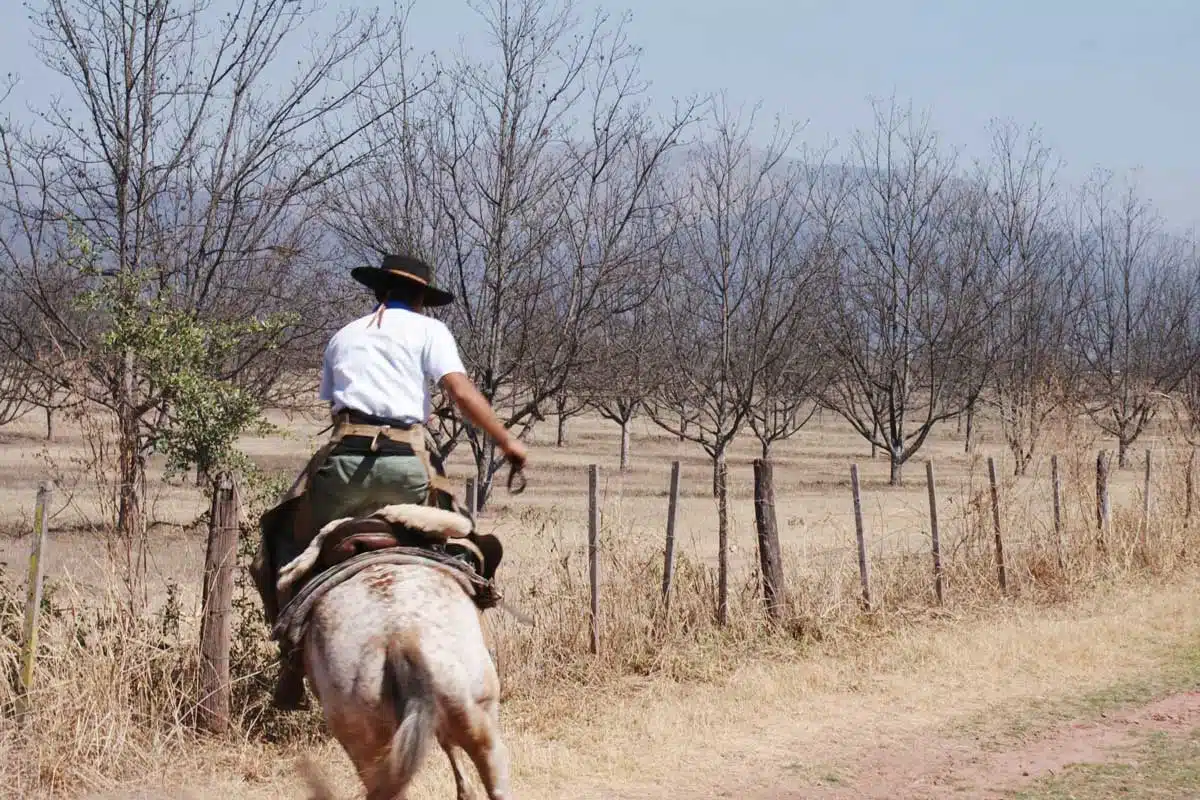 Argentina is famed for its love of horses and gaucho culture has played a central part in the country's history. Put on a wide-brimmed hat, don some chaps and head off exploring across the Argentinean plains on a sturdy criollo horse.
The Pampas is famed for its gaucho culture, but you should also try horse riding in Salta for a taste of riding through a completely different landscape.
Whale Watching in Puerto Madryn and Peninsula Valdes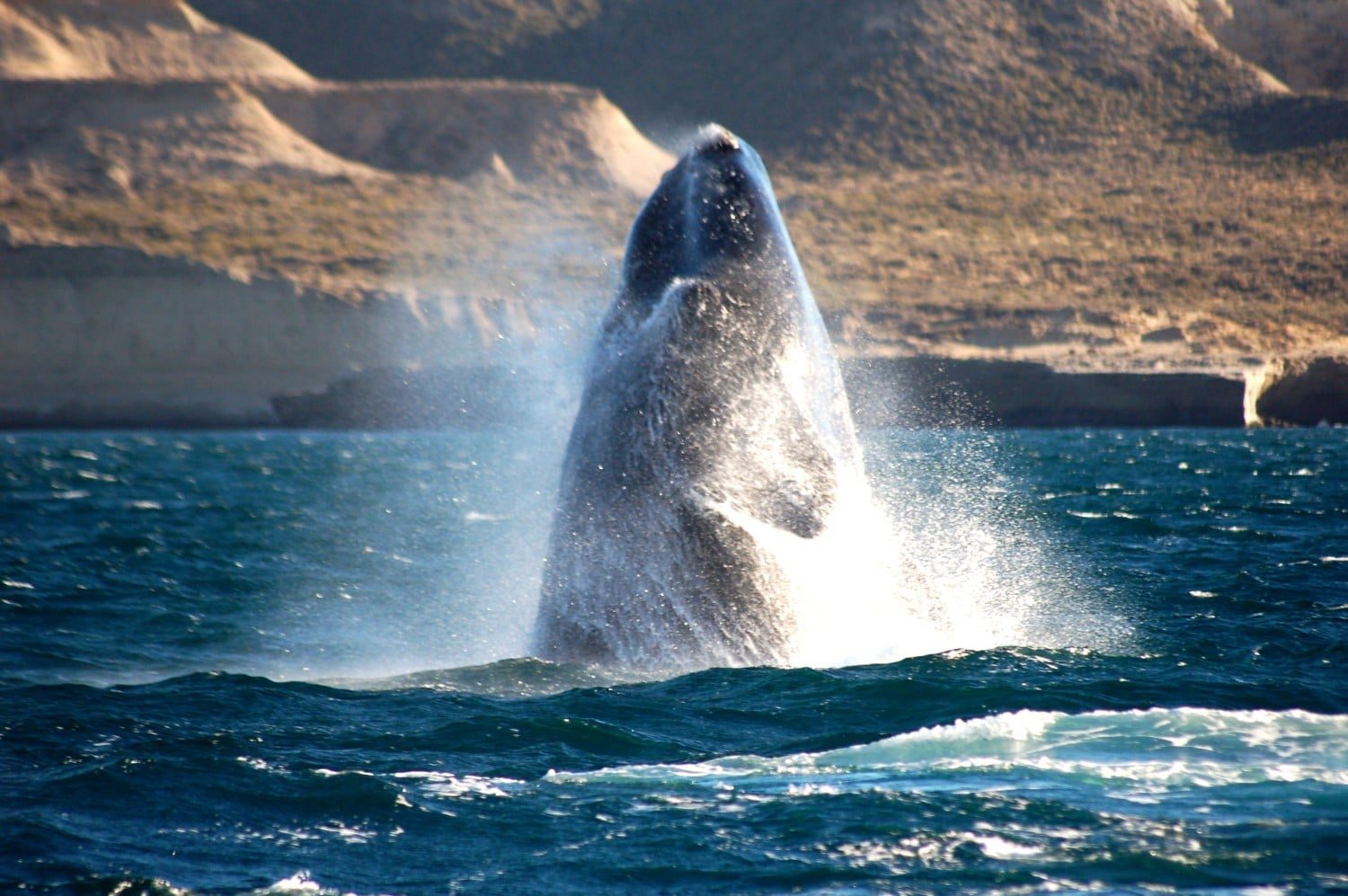 All you have to do in the Patagonian winter (June-December. to see hoards of migrating whales making their presence known in the ocean is grab your binoculars and head to Puerto Madryn's pier.
Located at the edge of the Peninsula Valdes, Puerto Madryn is the setting off point for many a whale-watching tour to the peninsula.
Valdes is one of South America's best wildlife reserves. Apart from whale-watching opportunities, it's also the home of sea lions, penguins and seals – making it a must-see for nature lovers.
Enjoy the Beaches and the Sea Lions in Mar de Plata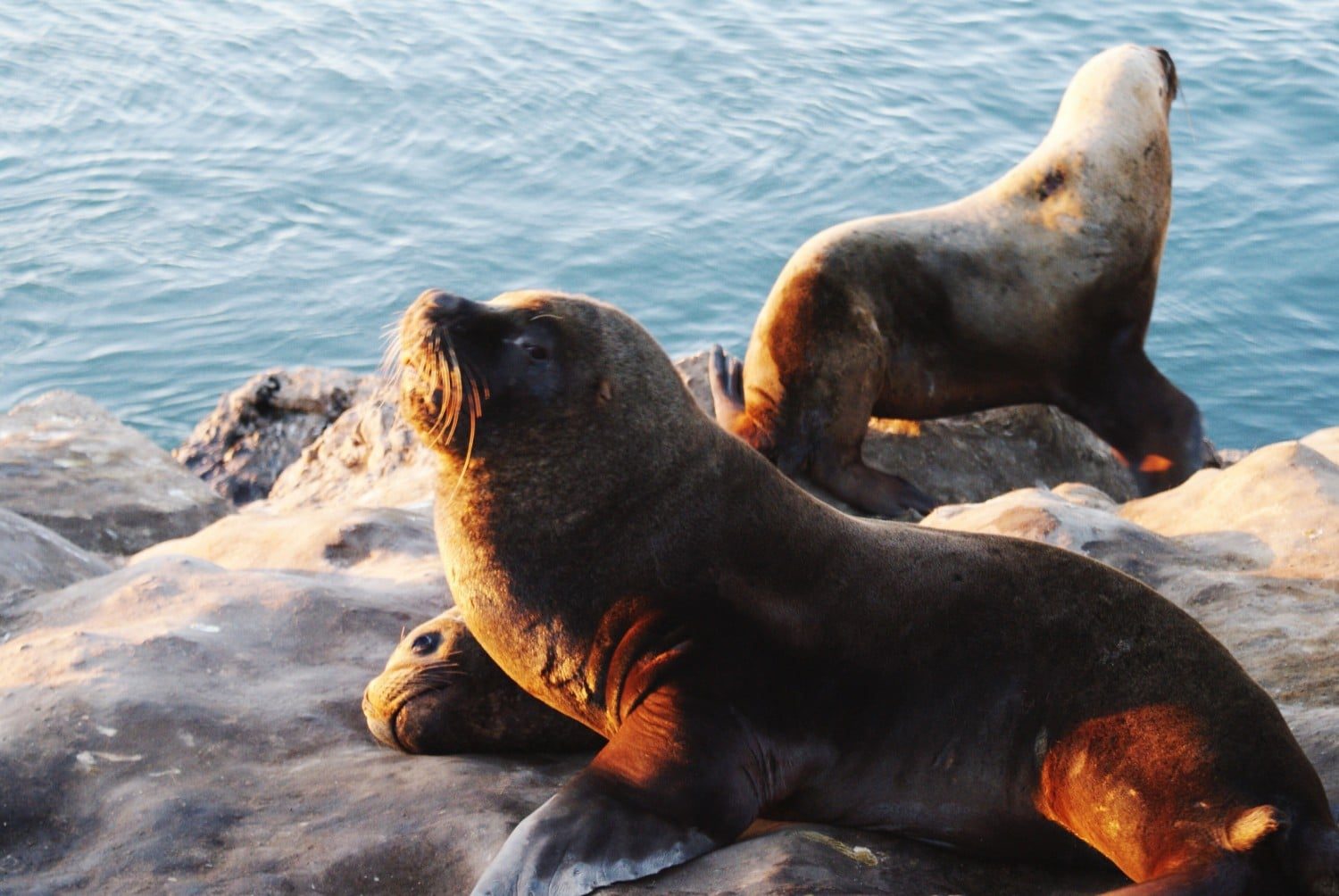 During the warmer months, Mar de Plata's beaches heave with Argentineans trying to get their fix of the summer sun at the country's top beach resort.
Surfers should head to Waikiki beach for some manageable swells, or if you're just looking to flop and drop in the sun Miramar is a much better choice.
There are bars, parties and beaches aplenty but it all quietens down in the winter months. The port is also home to a colony of cute sea lions, which you can see (and smell) all year round.
Brave the Climb to the Summit of Cerro Aconcagua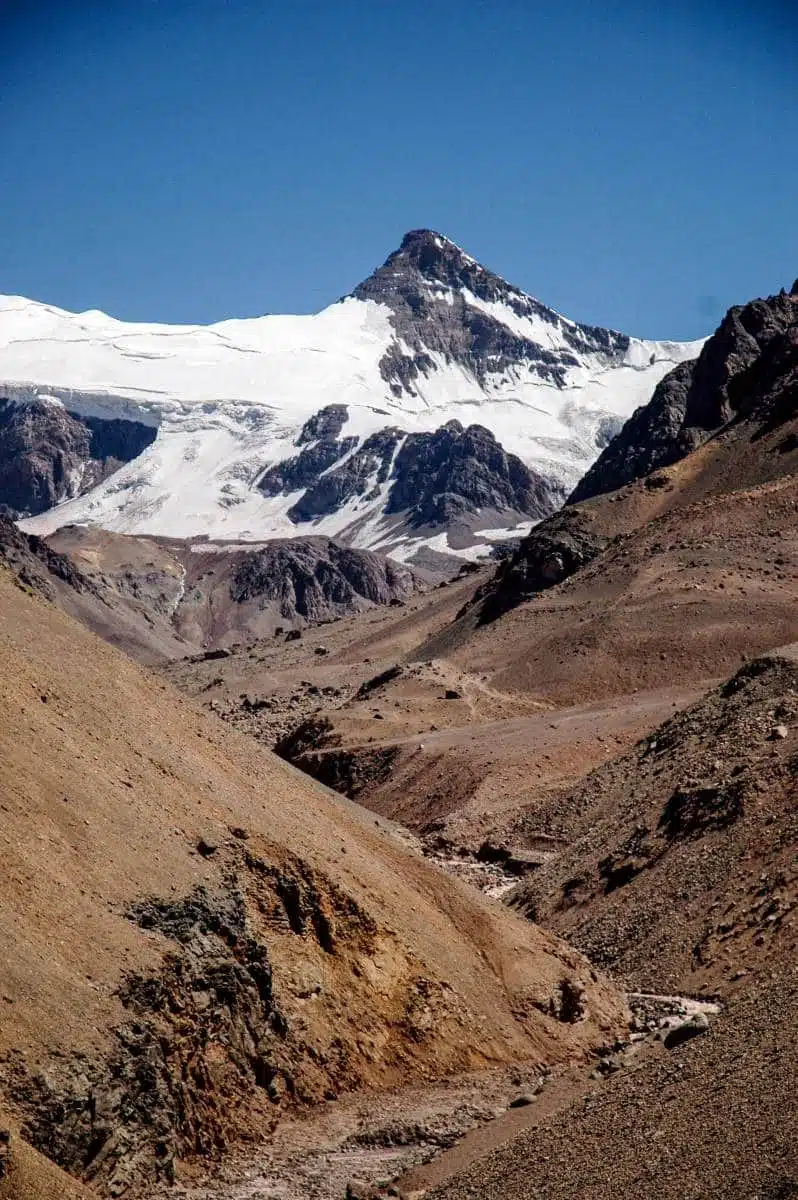 A word of warning: this next activity is not for everybody. Situated in the Andes, Cerro Aconcagua is the highest peak in both the western and the southern hemisphere.
This climb is no easy stroll; it requires advanced mountaineering skills and acclimatization to the altitude. However, the stunning views from the summit are worth the months and months of training you'll need to put in beforehand.
Explore the Iberá Wetlands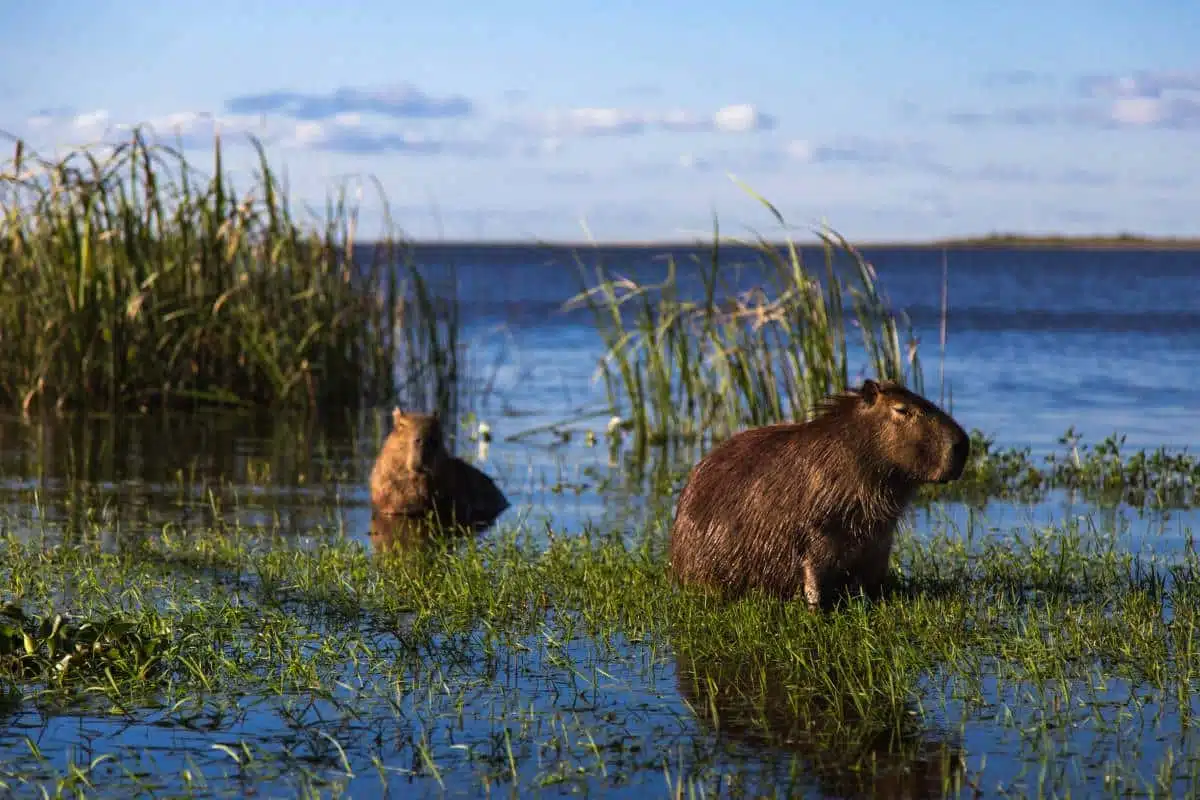 I'm not being dramatic when I say that the Iberá Wetlands are a nature lover's paradise. Boasting more than 13,000 square kilometers, this vast wetland ecosystem can be explored on foot, boat or horseback (the latter is my favourite).
Not only this, but there's plenty of opportunity for birdwatching, fishing and wildlife spotting – caimans, capybaras and giant otters are all common sights.
Take a Dip in the Thermal Pools on Argentina's Eastern Coast
If you've had your fill of hiking, horse riding and exploring, Argentina's eastern coast boasts some of the most impressive thermal pools in the world. Known for their healing properties, these natural hot springs are scattered across the coast.
My top picks? Victoria del Agua is perfect if you're after something fun, while Termas de María Grande and Termas de Colón are my top choices for a relaxing trip to a thermal spa.