Tavira is a low-key treasure in Portugal's Algarve region that you need to discover. Read on to find out where to stay, the best things to do and, perhaps most importantly, what to eat in Tavira.
My love affair with Portugal goes way back – it's somewhere I jump at visiting any chance I get.
Why? From the wineries of the Douro Valley to the rooftop bars in Lisbon, Portugal's culture, nightlife and cuisine is top-notch.

But for a quiet retreat along some of the most impressive beaches in Europe, head to Tavira. The unassuming coastal town is full of hidden gems, perfect for discovering ancient architecture, exploring virtually untouched stretches of coast and enjoying mind-blowing seafood.

Sounds too good to be true? I promise you, it's not. Discover everything you need to know about Tavira with this handy guide.
Looking for an equally-charming hotel in Tavira? I recommend the historic Pousada Convento de Tavira.
Top 5 Things to do in Tavira
Wander the Streets Exploring the Unique Architecture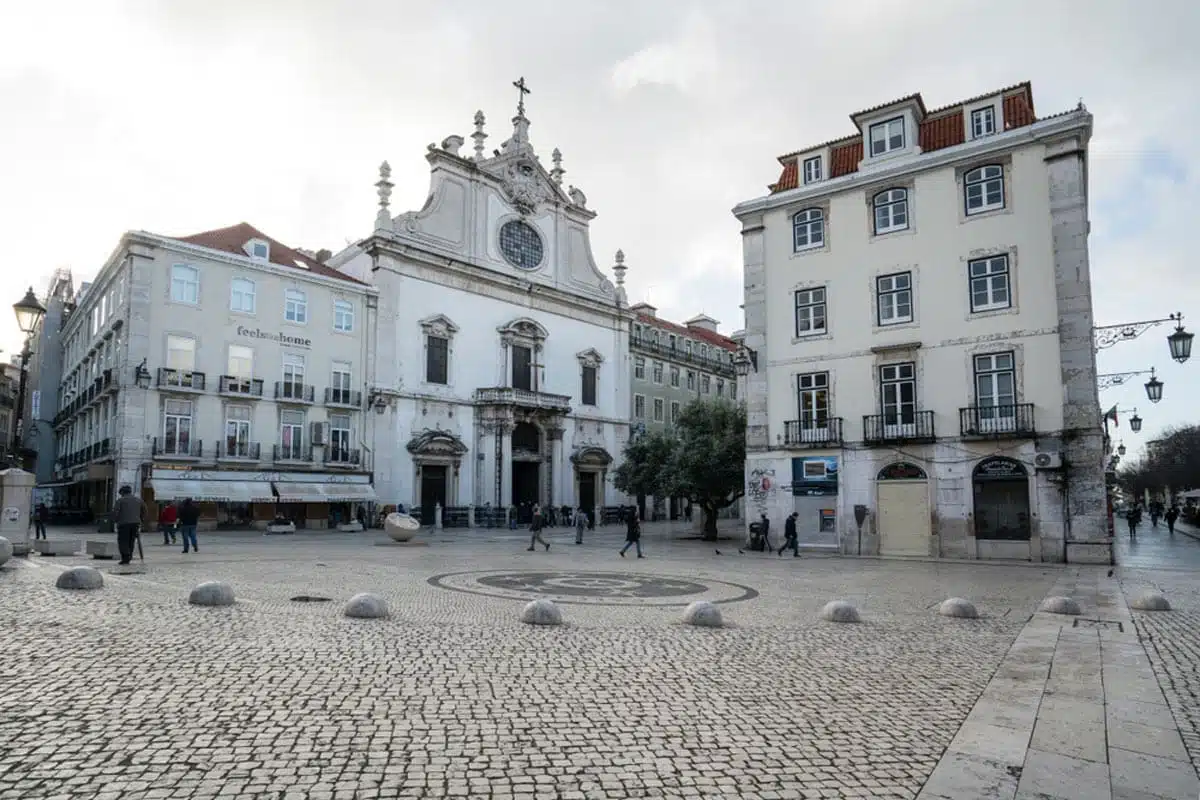 When visiting Portugal, half the charm is in wandering the streets and seeing what kind of gems you stumble upon. And Tavira, with its cobbled streets and quirky buildings, is no exception.
Learning about the history around town is one of my favourite things to do in Tavira, and it's easy to see why.
From the pedestrian-only Roman bridge to the Praça da República along the Gilão, there's no shortage of unique spots and landmarks to see in Tavira. And there are so many incredible ancient churches you could probably spend a full-day visiting those alone.
Visit Castelo de Tavira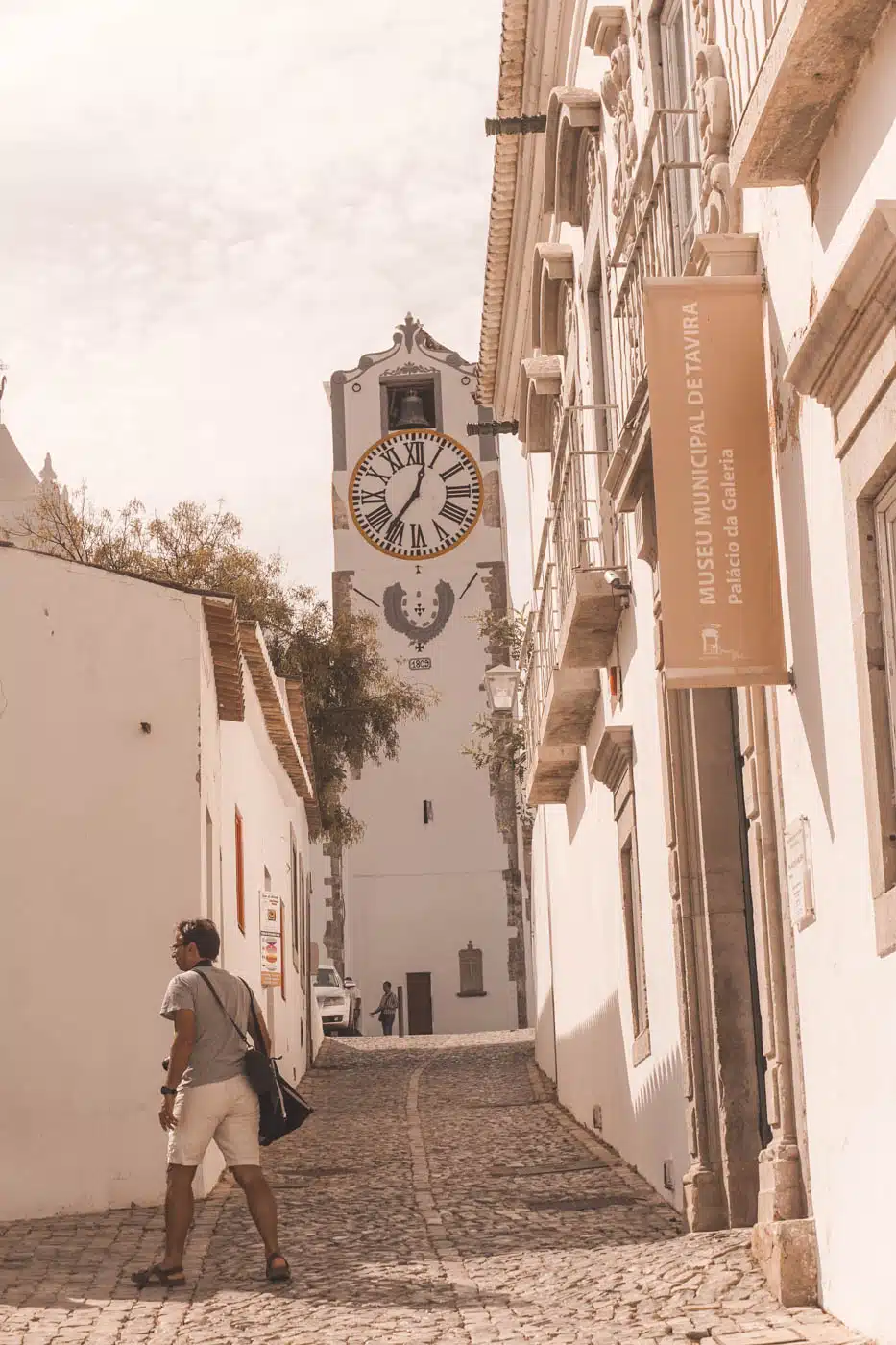 Perhaps no other architectural site in Tavira is more famous than Castelo de Tavira. A mediaeval castle overlooking the whitewashed walls and eye-catching roofs and doorways below is an excellent way to spend some time when visiting Portugal.
There's no fee for visiting, and it's a great way to take in the city from a higher vantage point while seeing a beautiful example of a Portuguese castle.
Go to Anchor Beach (Praia do Barril)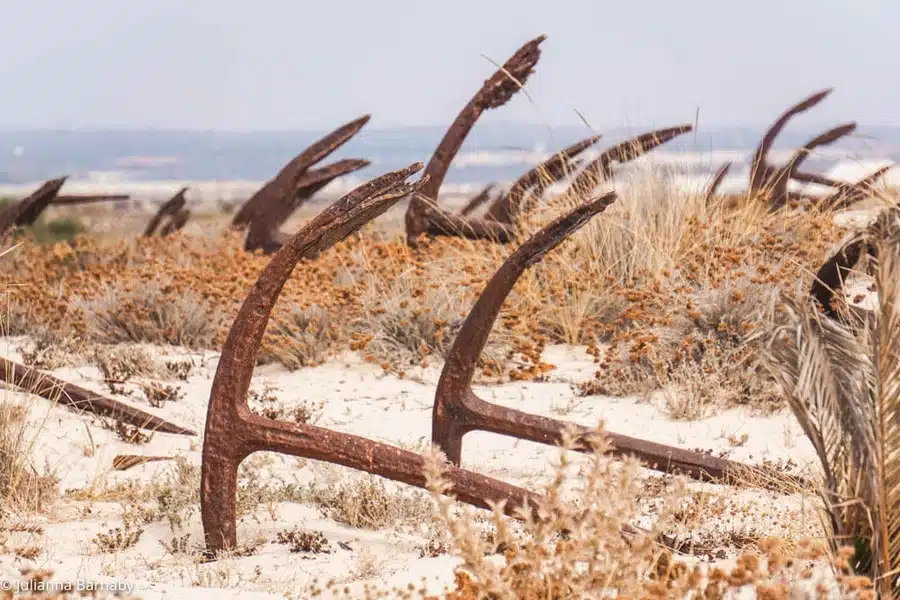 The beaches in Algarve are nothing short of phenomenal, and frankly, there are so many good ones it's hard to narrow in on my top choice. But if you're looking to see a unique beach in Portugal, visit the famous Anchor Beach or Cemitério das Âncoras.
What is it? Well, it's exactly what it sounds like. An almost-morbid graveyard of rusty anchors that inhabits the sandy Algarve shores.
But you can do more than snap excellent photos here (though that's priority #1). The beach is nearly perfect and a great place to lay in the sun on a dreamy European escape.
Head to Ria Formosa Natural Park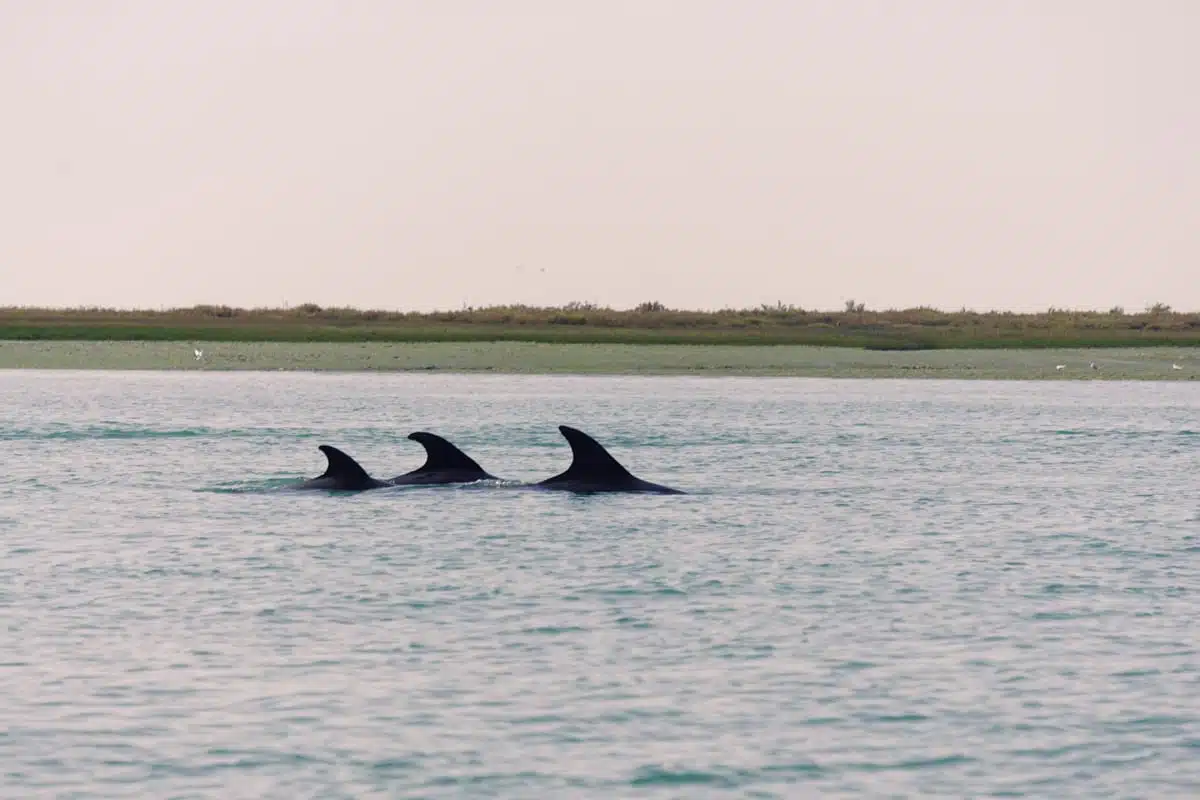 No visit to Tavira is complete without heading to Ria Formosa Natural Park. This is a collection of barrier islands in a lagoon, and it's home to excellent beaches and impressive wildlife, including great bird watching opportunities.
But that's not all – whether you fancy hiking or cycling, boating or kayaking, Ria Formosa is a haven for wildlife lovers. And the stunning views of coastal dunes and marshes reaming with wildlife are just an added bonus.
My favourite idea for seeing the park on your Portugal holiday? Learn more about the park from an expert guide, keep your eyes peeled for flamingos and other exotic fowl, and visit the active fishing village of Santa Luzia all within the park on this tour.
Book Your Ria Formosa Tour Here
Peek Inside Igreja de Santa Maria do Castelo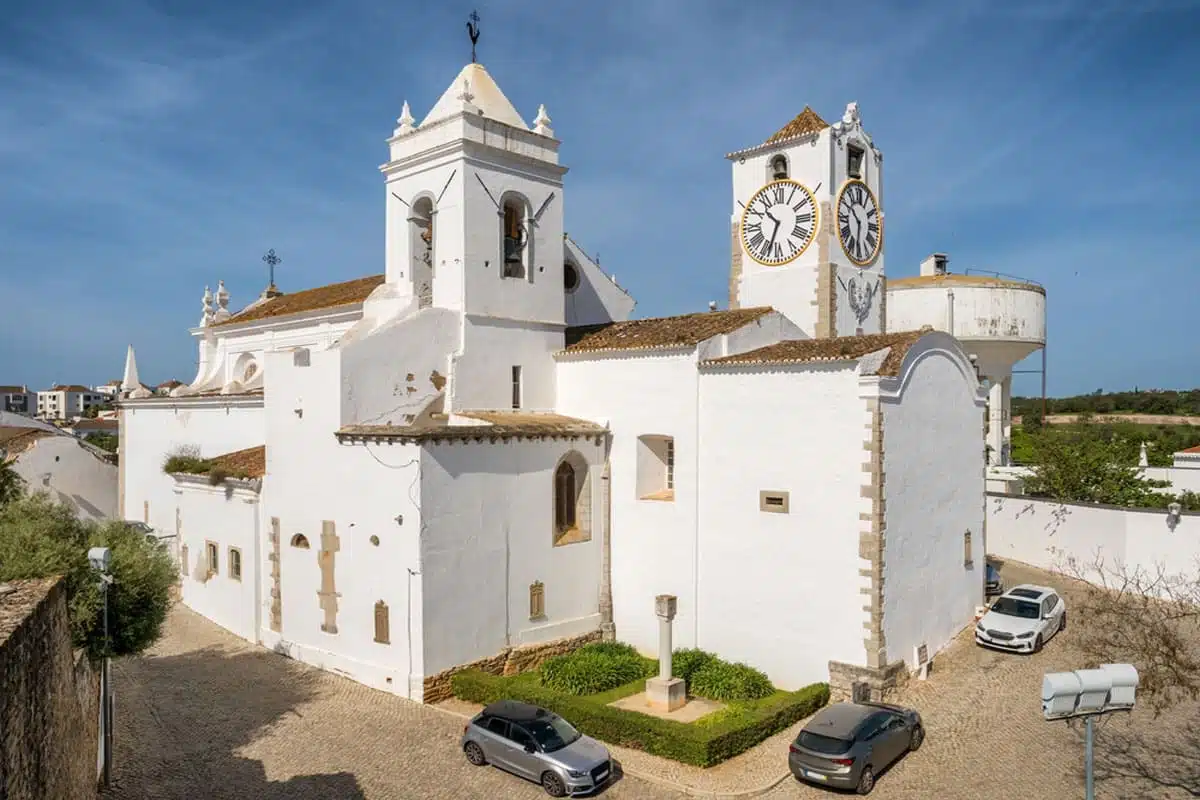 As I've already mentioned, there are dozens of churches in Tavira that are well worth visiting – but perhaps none are more famous than Igreja de Santa Maria do Castelo.
Dating back to the 13th century (and built over a much older mosque), this impressive church features Gothic architecture still standing after a 1755 earthquake. Original designs are on display in the clock tower and doorways, while the interior has artefacts from the 16th century.
Brilliant Things to See & Do in Tavira
Take a Day Trip to Faro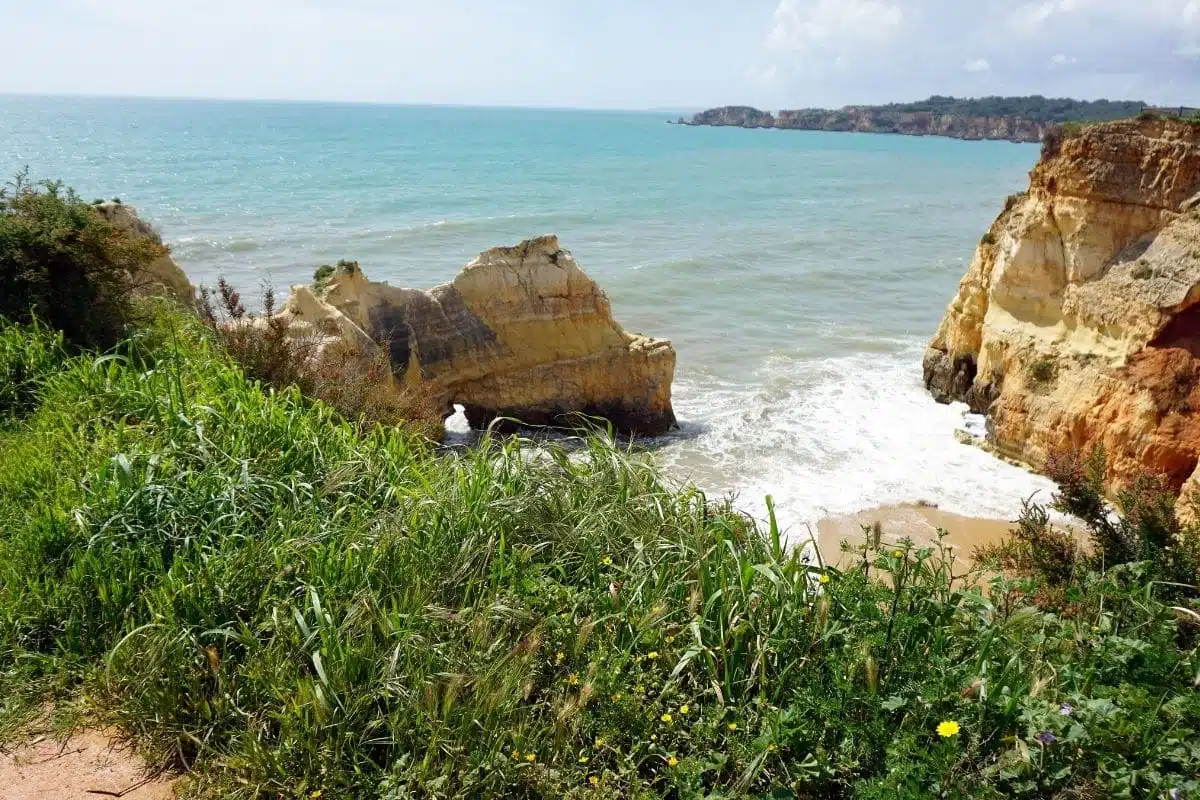 Why spend time in just one Algarve city when you can visit two? While sunshine and sand take up a large portion of my time while in Tavira, sometimes it's nice to shake things up.
If you fancy seeing some of the best Portugal landmarks in the Algarve, Faro is an excellent choice for a day trip from Tavira.
The capital of the region is a short train or bus ride away, making the incredible architecture and culture of the town more than accessible as a day trip. Allow time to see Igreja de Santa Maria, take a boat to a secluded island beach and sample some delicious local seafood stew (cataplana is a must).
Go Beach Hopping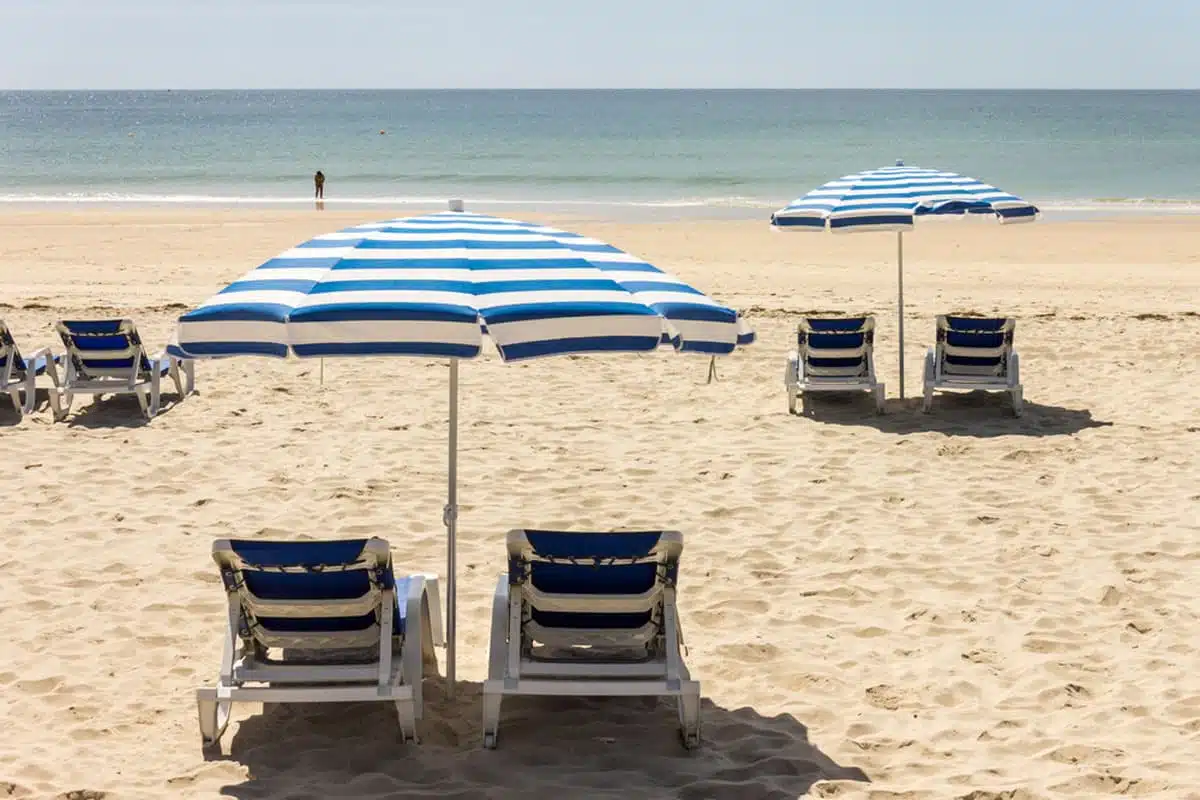 When planning a trip to Tavira, Portugal, beaches are first and foremost on my mind. And when you hire a car or, better yet, a water taxi to Tavira Island (be sure to schedule this into your Portugal itinerary), you'll see some of the most incredible coastlines in Europe.
If you're up for a challenge, you can trek from Tavira Beach to Anchor Beach, though it will take at least a couple of hours. Despite the lengthy walk, it's a great way to see several Algarve beaches in a single day while visiting Tavira.
Oh, and don't miss my favourite; Beach Terra Estreita. It's a little gem but it boasts plenty of space to unwind on the sand.
Sip Your Way Around Tavira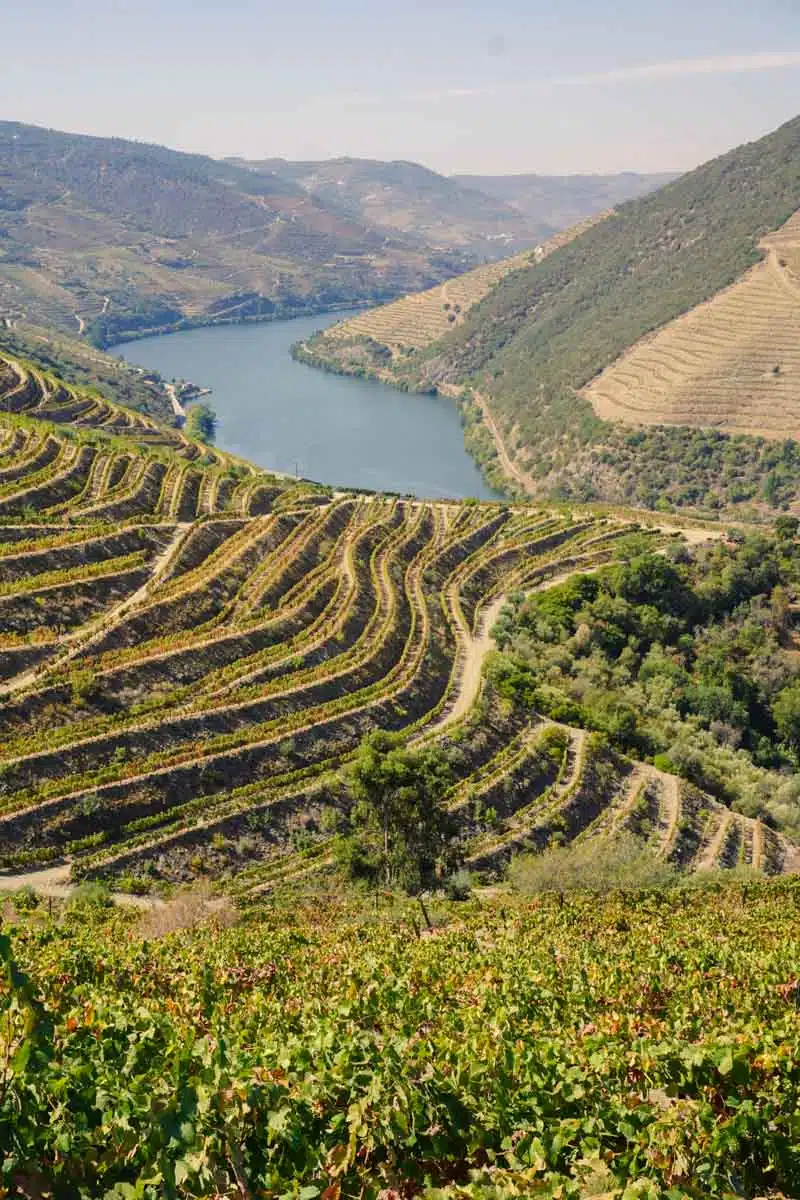 Sure, you might not be anywhere near the Douro Valley, but Tavira is home to plenty of cosy and intimate wine bars where you can get your fill of Portuguese wine.
Wild Thing is my favourite wine bar in Tavira – if you're not already a fan of Portuguese wines, you're about to be.
This shop is known for its rich selection of local vino, with plenty of bottles to choose from. Not to mention that they've got a small but perfectly curated menu of nibbles to accompany the wine.
Other spots you should try include Ofelia (though, it's a little bit more lively here) and Santa Lucia, a charming spot that transports you to Portugal of days gone by.
Must-Try Bars & Restaurants in Tavira
Come na Gaveta
Octopus fishing is a big deal in this region, and you won't find a better example of how to prepare it than on the tapas menu at Come na Gaveta.
You'll find plenty of modern takes on dishes here, with a global influence using local ingredients. From tacos to sandwiches, the chefs use creative flavours and pair unlikely ingredients to create one of Algarve's most unique and exciting restaurants.
The cocktail menu here is pretty lengthy, too, so be sure to indulge in a drink or two.
Ti Maria Tapas & Garrafeira
Listen up, foodies – Ti Maria Tapas & Garrafeira should be one of the first things on your Tavara to-do list.
Although popular with locals, staff are friendly and engaging with tourists too. And the cuisine is a stellar example of the rich seafood and produce surrounding Tavira.
Order the tuna, octopus or any of the fresh fish on the menu, to be quite honest. You can thank me later.
Ponto de Encontro
At the risk of being redundant, I'll recommend yet another stellar seafood house in Tavira— Ponto de Encontro. And when you see the menu (which also has some great steak options as well), you'll most likely bee-line to this Tavira restaurant.
Order the cataplana for 2, even if you're dining solo. I'm not judging. The seafood stew from the Algarve really is that good.
Best Hotels in Tavira
Ozadi Tavira Hotel
Ozadi Tavira Hotel is an architectural masterpiece that appeals to travellers who want to spend extra time at their resort when visiting Tavira, Algarve.
As beautiful as the surrounding beaches and hiking in Portugal are when staying in Tavira, your styled-out accommodations may have you spending a bit more time on the grounds of one of the most famous hotels in Tavira during your stay.
The outdoor pool is the focal point (as it should be), but the breakfast buffet on the terrace overlooking the idyllic surroundings is also hard to beat.
AP Maria Nova Lounge Hotel
This luxury 4-star resort is one of the most popular Tavira hotels, and for good reason. AP Maria Nova Lounge Hotel is a short walk from the historical centre and from fascinating sites like Tavira Castle and Renaissance Igreja da Misericórdia.

It's an adults-only property with two swimming pools, a cocktail lounge with terrace views and a restaurant from the winery Quinta São Sebastião, featuring a full menu of global and local cuisine.
Pousada Convento de Tavira
Are you looking to stay steps away from the city centre in Tavira? Pousada Convento de Tavira is only a modest stroll from the famous Roman Bridge and offers a small sample of Portugal's past within the walls of the former 16th-century convent.

Rooms are warm and inviting, the staff are friendly and the courtyard pool offers a peaceful retreat between sightseeing and visiting the beaches. In all, it's the perfect place to plan your Tavira holiday.
Tavira: Practical Tips for Your Trip
Things to do in Tavira: Map
Love this? Save and Share on Pinterest!