Wondering what to do in Porto? This Porto travel guide will take you through this city's unmissable attractions and activities.
It's no secret that Porto is one of my favourite places to explore in Portugal, with its fine wine and old-world charm. This coastal city in northwest Portugal sits just above the scenic Douro Valley and its centre is a World Heritage Site with a rich mercantile history.
Are you planning a trip to Porto but don't know where to start? Here's my complete guide to fun things to do in Porto to get you inspired.
Looking for a great place to stay? Check out the Pao de Acucar Hotel
Top 5 Things to do in Porto
Do Some Merry Port Tasting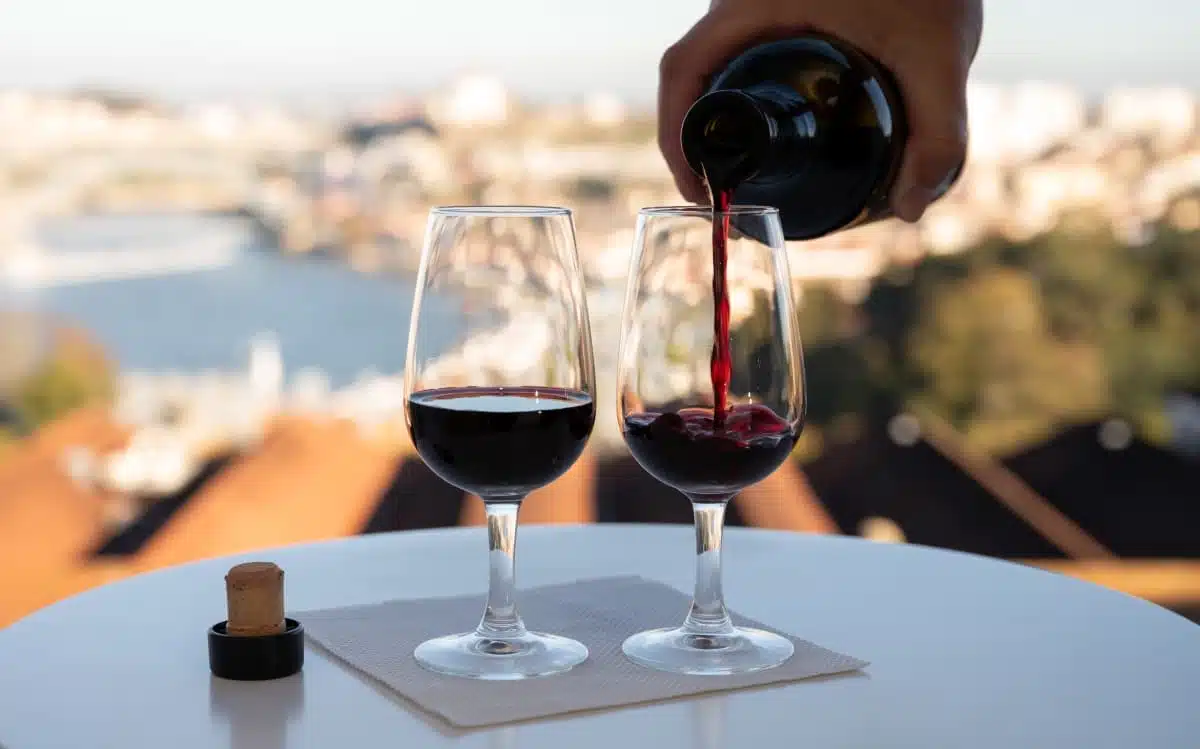 In my opinion, a visit to Porto without trying Port wine is akin to visiting Paris and not the Eiffel Tower.
Luckily, many places throughout the city offer tours and tastings to help you avoid this seemingly criminal act – I particularly love this wine cellar tour that combines a tour, tastings, and a traditional Fado show.
The Douro Valley, where Port originates from, is the third-oldest wine-producing region in the world and has been producing this sweet fortified wine as early as the 17th century. Today, they serve this alcoholic beverage as a dessert wine.
Book Your Port Tasting Tickets Here
Scoff a Francesinha or Two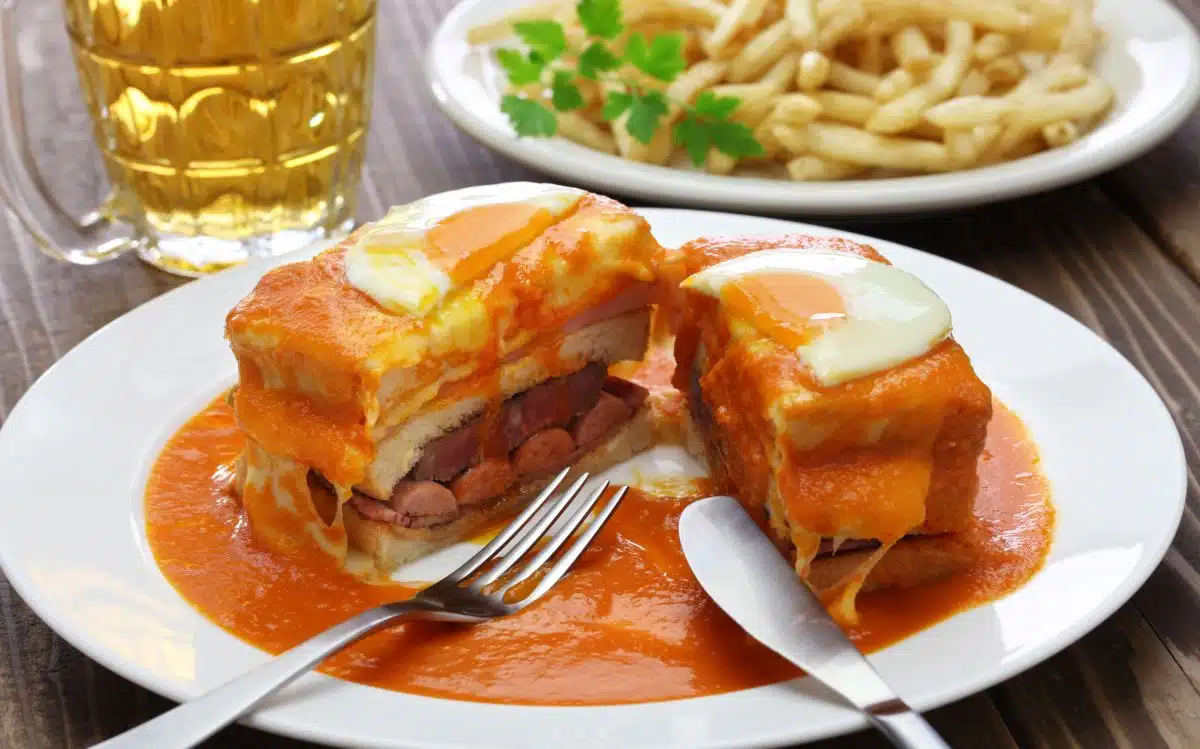 Another thing you cannot miss out on while visiting Porto is tasting a francesinha. A native Porto dish, it's adored by locals and visitors alike.
So, what exactly is a francesinha? It's a delicious, one-of-a-kind sandwich made from ham, sausage, and steak layered between freshly baked bread slices. It's then folded in cheese, dipped in a mildly spiced tomato sauce, and served with French fries. In other words, it's cheesy carb heaven.
How did the Francesinha come to be? It is the creation of Daniel David de Silva, a Frenchman who chose to immigrate to Portugal… and I'm so glad he did.
In a bid to adapt a French cafe classic, a croque-monsieur, to Portuguese taste, he first made the sandwich at a restaurant using local meats and his secret sauce in 1953.
Needless to say, it's been a hit ever since. Head to Francesinha Café or Francesinhas Al Forno de Baixa and you won't be disappointed.
Admire the Cais da Ribeira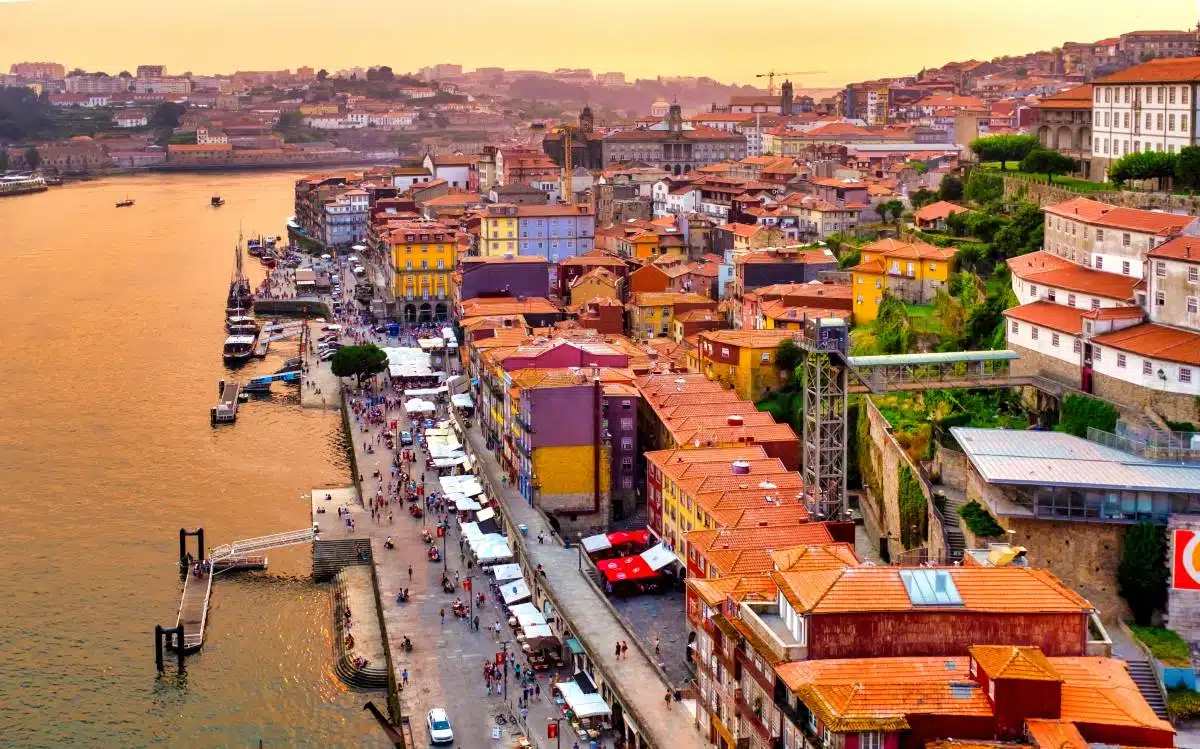 Porto began as a quiet fishing village along the banks of the Douro River and, today, the Ribeira is one of the best attractions in Porto. This picturesque piazza is where you'll find an abundance of restaurants, bars, cafes, craft markets, and more.
Another reason why locals and tourists flock to the Ribeira is its stunning views of the river and the iconic Luis I Bridge.
If you look closely, you'll also find intricately decorated tiles between the pastel-coloured houses found in the area.
Pay a Visit to Clerigos Church & Tower
The Clerigos Church and Tower are one of Porto's many landmarks that are hard to miss – at 76.5 metres, this Baroque church is visible from almost anywhere in the city.
The church itself is pretty impressive, with its ornate details in the interior and stunning architectural features on the exterior.
The real star of the show, however, is the Clerigos Tower. Dating back to the mid 17th century, Clerigos Tower is the tallest campanile in Portugal.
You'll have to climb about 225 steps to reach the tower, but it's well worth the effort. From there, you can discover the most breathtaking views of the city.
Day Trip to the Douro Valley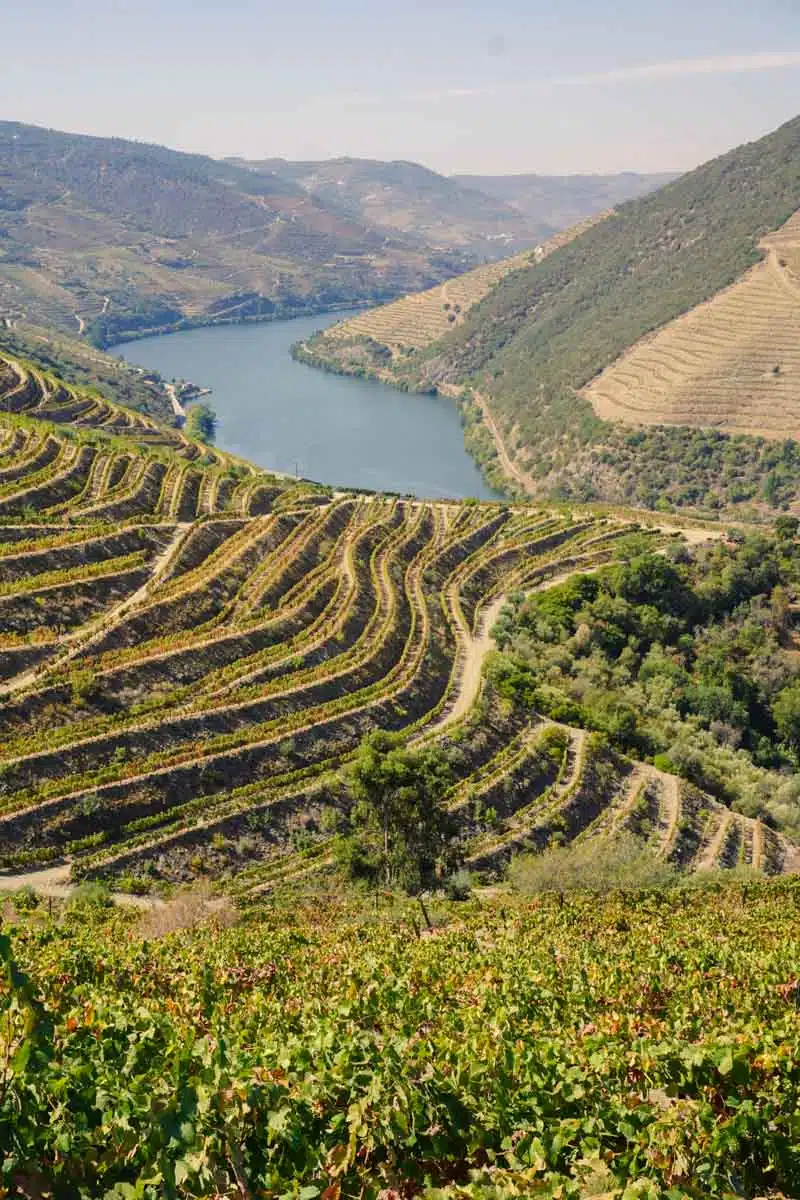 Sitting just 100 km north of Porto and oozing dreamy landscapes and charm, The Douro Valley has to be on your Portugal itinerary.
The valley is the oldest demarcated wine region in the world, with vineyards dating back to the mid 17th century. The grape harvesting in the region goes back even further, earning it a UNESCO World Heritage Site status.
The views from the valley are nothing short of outstanding, with mountains, vistas, and the river. The Douro Wine Region Valley is worth exploring and will allow you to discover Portugal's viticulture.
A Douro Valley day trip is totally worth it. You can explore the countless vineyards and witness the production of Port and other wines. The valley also has outstanding scenic hiking trails and idyllic villages to explore.
Book Your Duoro Valley Day Trip Here
Brilliant Things to See & Do in Porto During the Day
Wander Porto's Cool Street Art Trail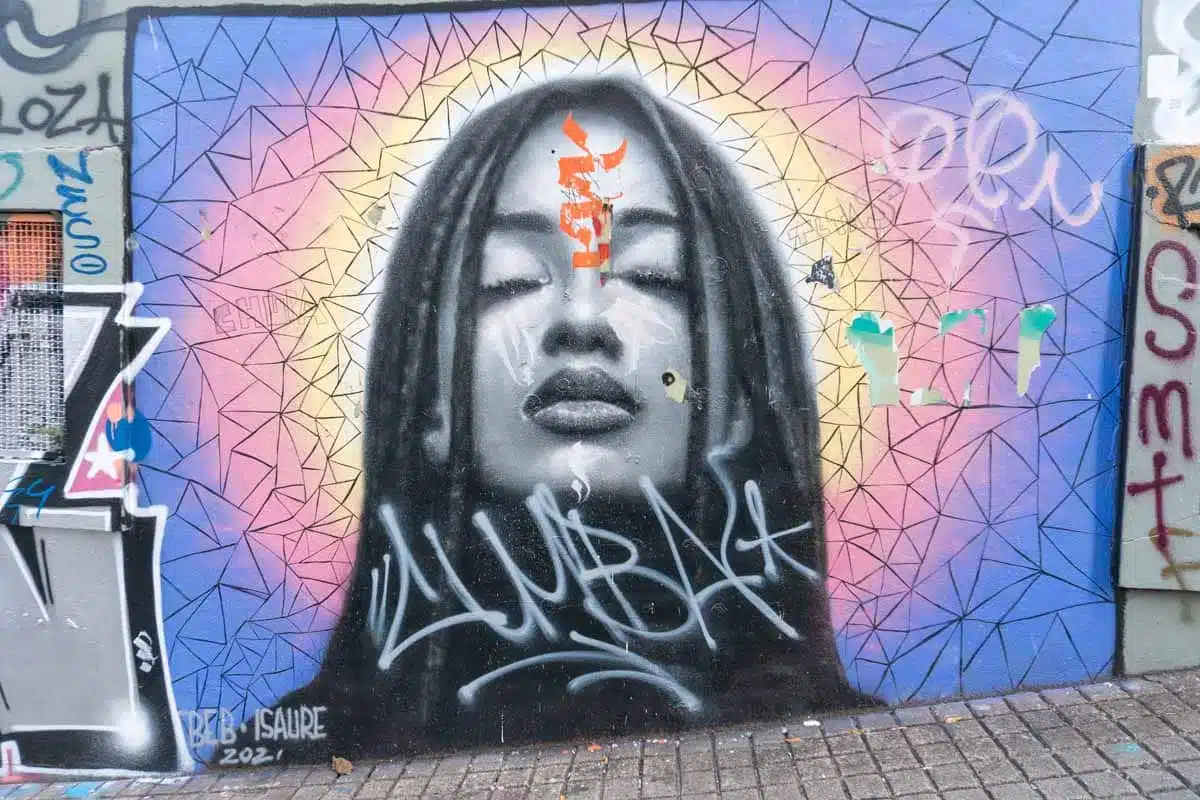 While Porto has numerous world-class art galleries and museums, its art scene extends beyond these formal establishments.
Throughout the city, you'll find various murals colouring Porto's walls – if you're looking for quirky things to do in Porto, then follow the street art trail.
Porto's street art trail takes you through the backstreets, alleys, and open spaces throughout the city. The trail has vividly coloured cartoon characters and thought-provoking murals.
Start around the Travessa de Cedofeita and end in the Rua das Flores in the Ribeira to ensure you see all its interesting crevasses. It's also one of the cheapest things to do in Porto.
Take Insta-Worthy Pictures of the Azulejos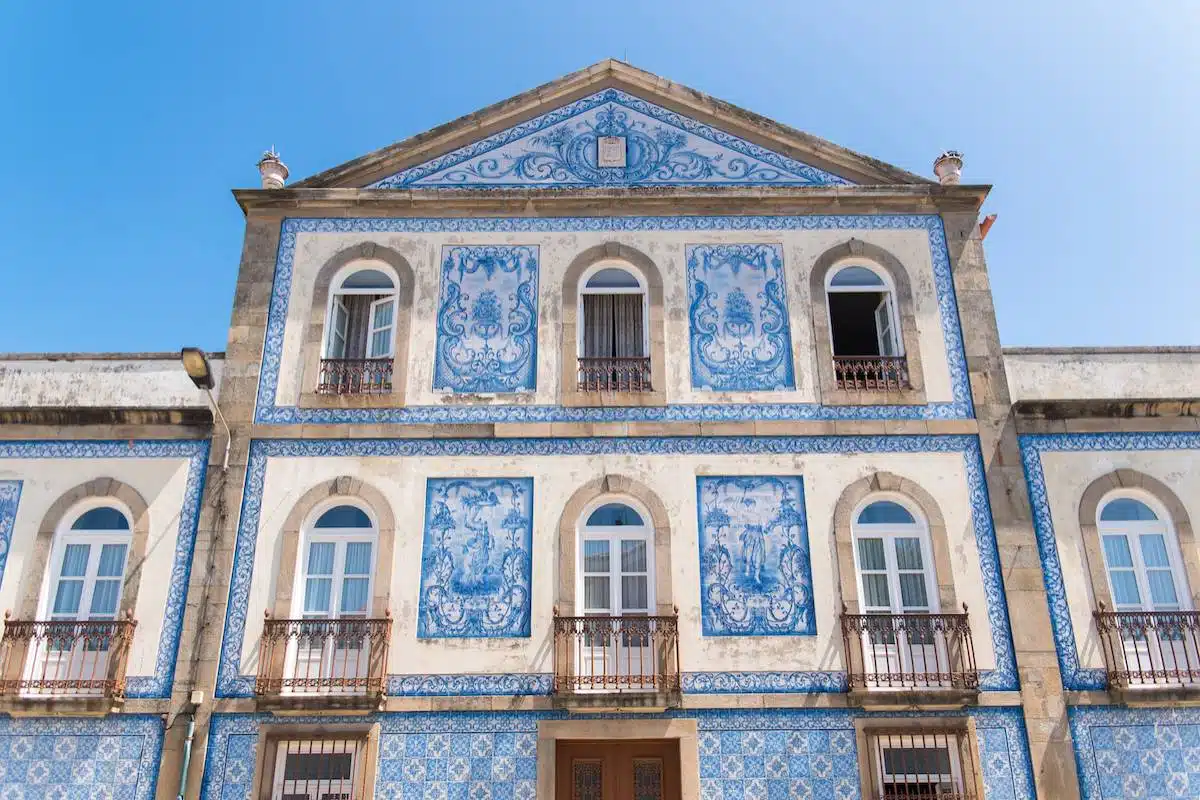 Picture Portugal and I guarantee one of the first images you'll conjure up is that of the country's colourful tiles, known as azulejos. While there are many variants of these intricate ceramic tiles worldwide, Portugal is famous for its blue and white varieties.
They're found all over Porto, in churches, houses, restaurants, streets, bars, and railway stations. If you're looking to spice up your Instagram feed, take some pictures at a spot covered in azulejos.
Some of the best places to take pictures include the Sao Bento train station, the Capela das Almas, the Igreja do Carmo, and the Rua de Santa Catarina. Discovering various azulejos is definitely one of the most unique things to do in Porto, Portugal.
Wander Down the Foz do Douro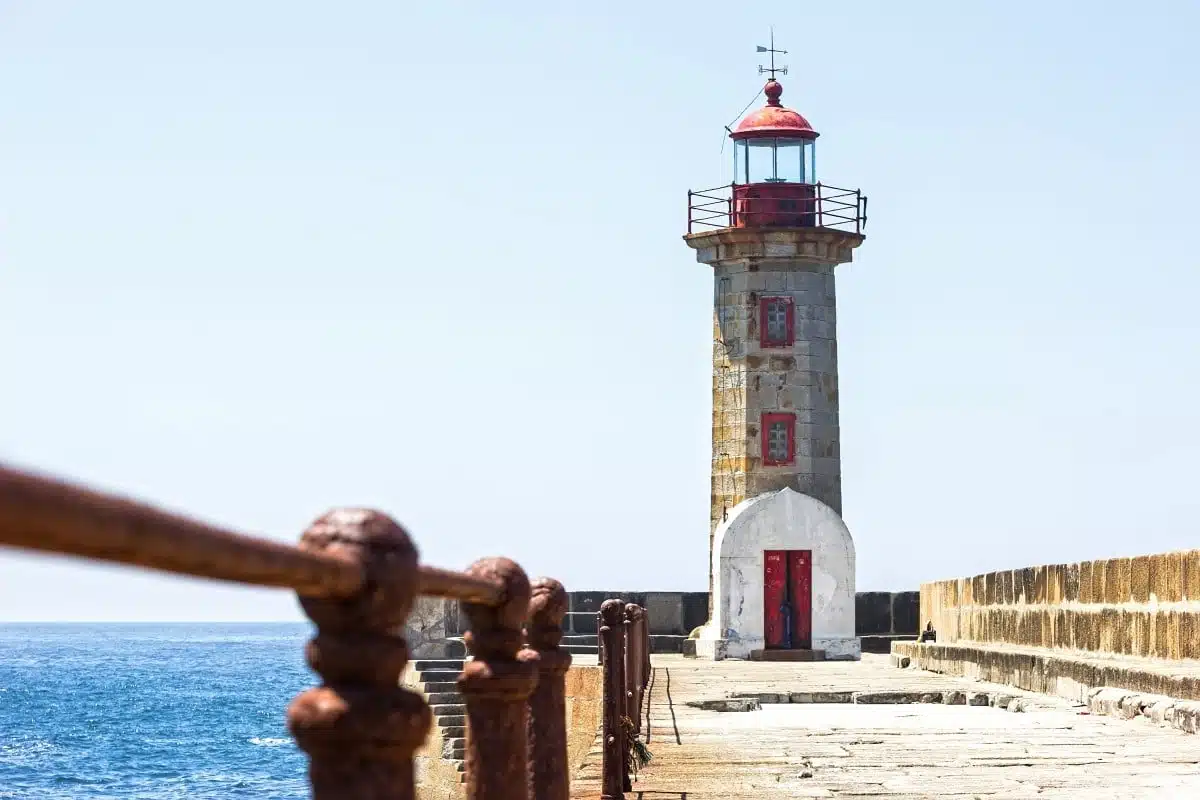 Foz do Douro is a stunning waterfront promenade in the city that offers spectacular views of the Atlantic Ocean. When the sun is out, this is where you'll find most of Porto's residents as they stroll down the promenade with an ice cream in hand.
As well as pretty views, this is also one of the best areas in the city where you can enjoy authentic Portuguese dishes and fresh seafood from the many cafes and restaurants situated nearby.
Pssst… While you're there, be sure to check out the Farol Molhe do Douro Lighthouse.
Cruise the Douro River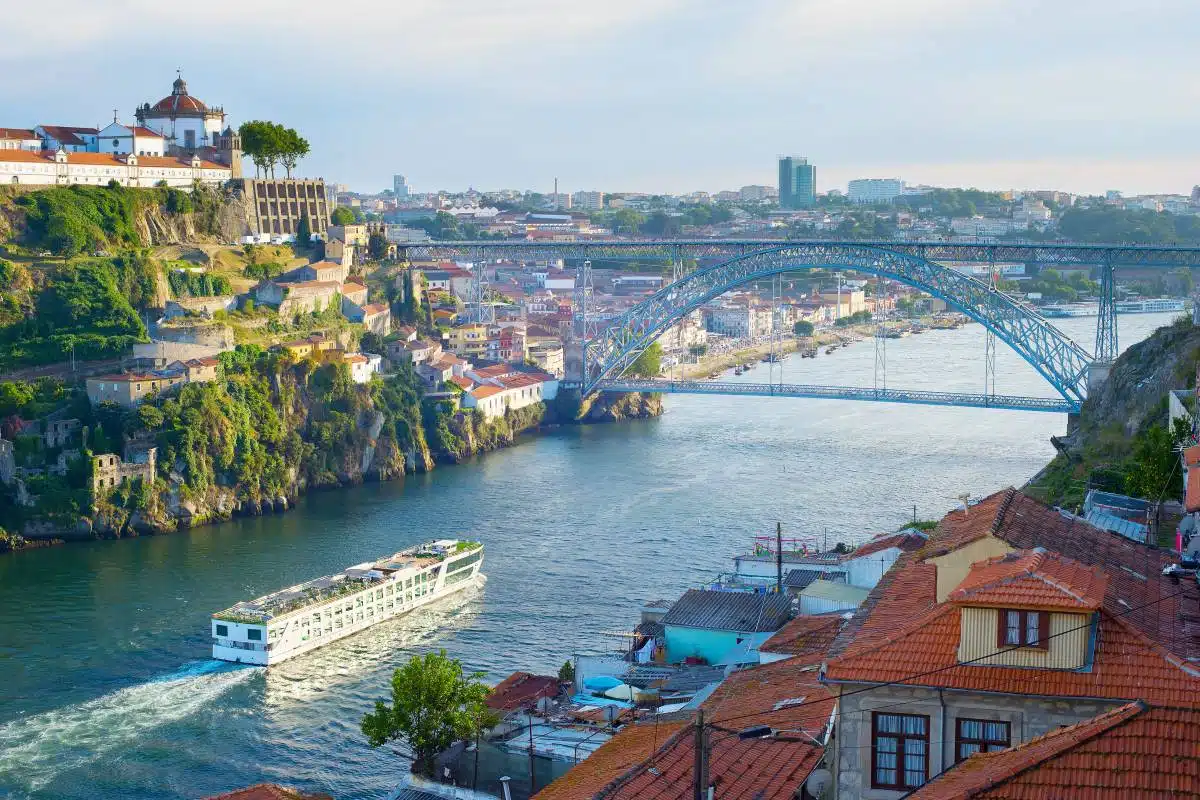 While a river cruise down the Douro River in a traditional Rabello boat isn't exactly like taking a Gondola ride down the Grand Canal in Venice, it comes pretty close.
Taking a guided boat cruise down the Douro River and explore the Ribeira from a different perspective is one of my favourite things to do in this history-seeped city. Your guide will be sure to highlight some of Porto's hidden gems and share the history of this wonderful city.
Book Your Boat Tour on the Douro River Here
Admire Luis I Bridge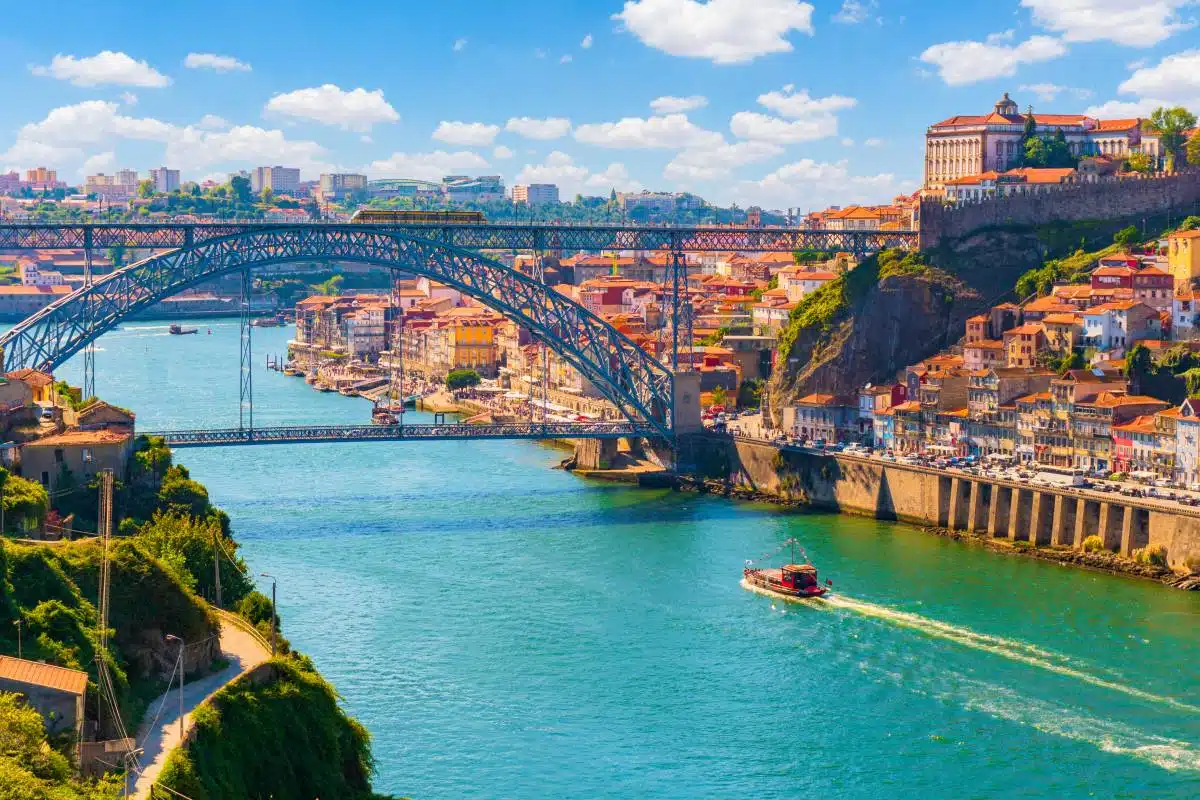 The Luis I Bridge is one of Portugal's most instantly recognisable bridges. Spanning 172 metres and rising 45 metres above the Douro River, it is one of the longest arch bridges in the world.
The bridge was unveiled to the public in 1886 and connects Porto to the nearby city of Vila Nova de Gaia. By standing here, you'll have a birds-eye view of the Cais da Ribeira, which makes it the perfect location for holiday pictures – its one of the top Porto landmarks.
FC Porto Museum
It's no secret that the Portuguese love their football (or soccer) – and Porto's team is (arguably) the second most successful club in the Portuguese Premier League, with multiple cup titles in their arsenal.
If you don't know much about FC Porto, a stadium and museum tour is all you'll need to get up to speed. On the tour, you'll see how much the club means to the locals. You can also take a trip down memory lane, recalling some of their greatest moments.
Marvel at Igreja do Carmo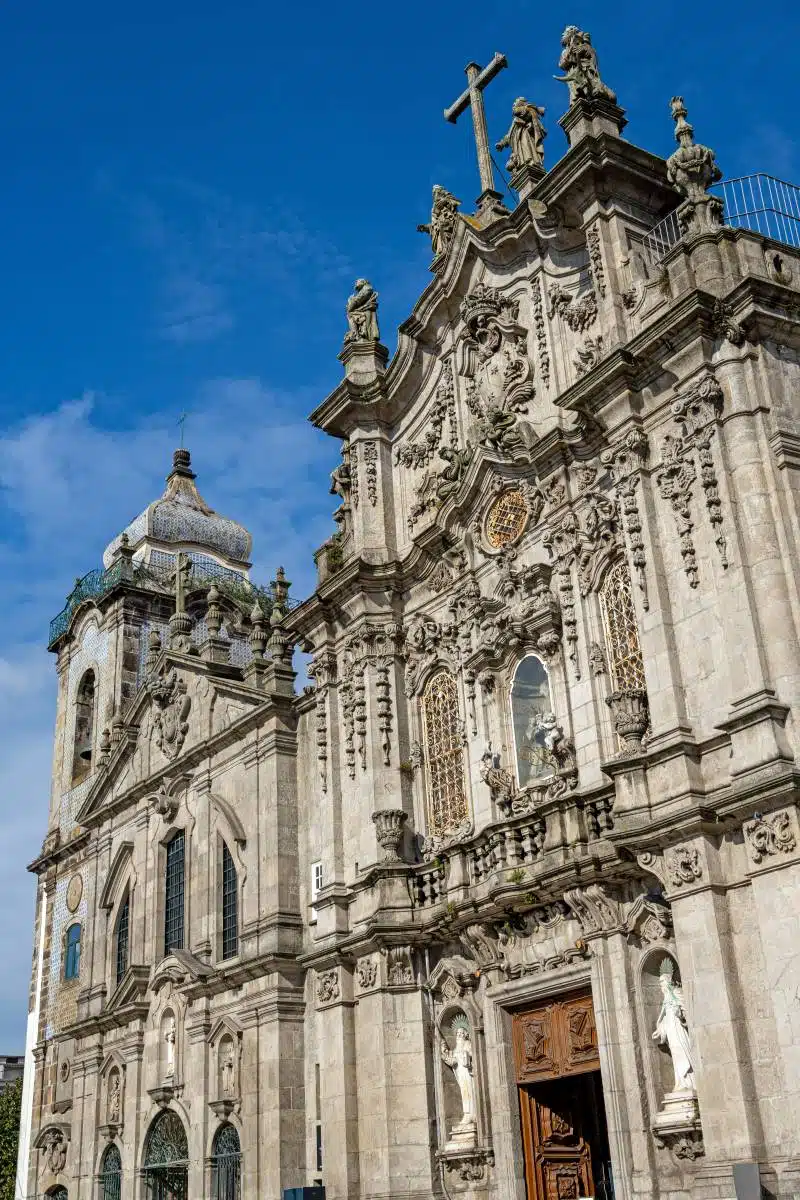 While the Igreja do Carmo isn't one of Porto's oldest churches, it certainly is one of the most beautiful. Completed in the 1760s, it features elegant Rococo architecture, making it stand out from the other churches in Porto.
Its sidewall azulejos add to its authentic Portuguese charm – the tiles feature images from the origins of the Carmelite Order and Mount Carmel in Israel.
Walk Along the Muralha Fernandina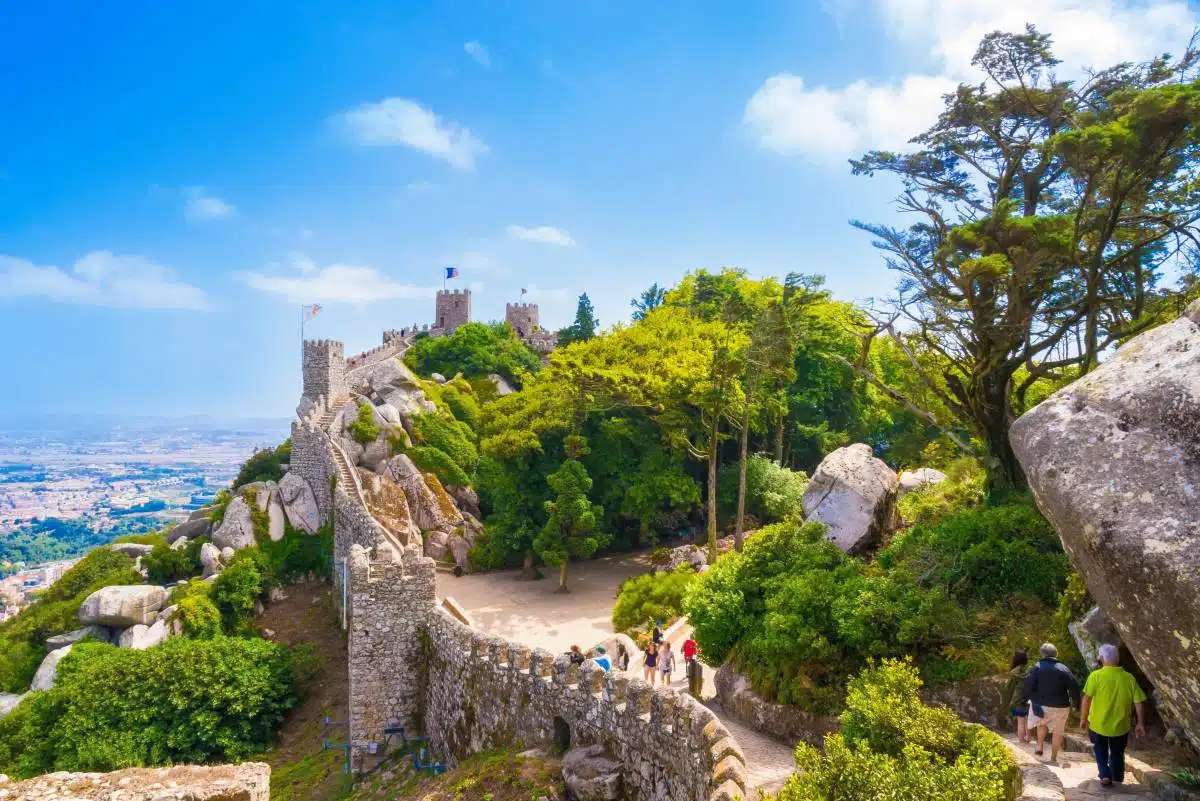 One of Portugal's most popular attractions is the Muralha Fernandina, which is also known as The Old City Wall. Built in the 13th century, it is one of the oldest surviving landmarks in the country.
Along with this impressive wall, you'll find battlements and watchtowers that helped protect the city during troubling times.
Be warned: it's a steep trek up, so I recommend opting for the Funicular dos Guindais railway, which ascends 61 metres up the wall. It's worth the hike though, as you'll enjoy unrivalled views of the Douro River and Luis I Bridge from up top.
Cool Things to See & Do in Porto at Night
Indulge at DOP Restaurant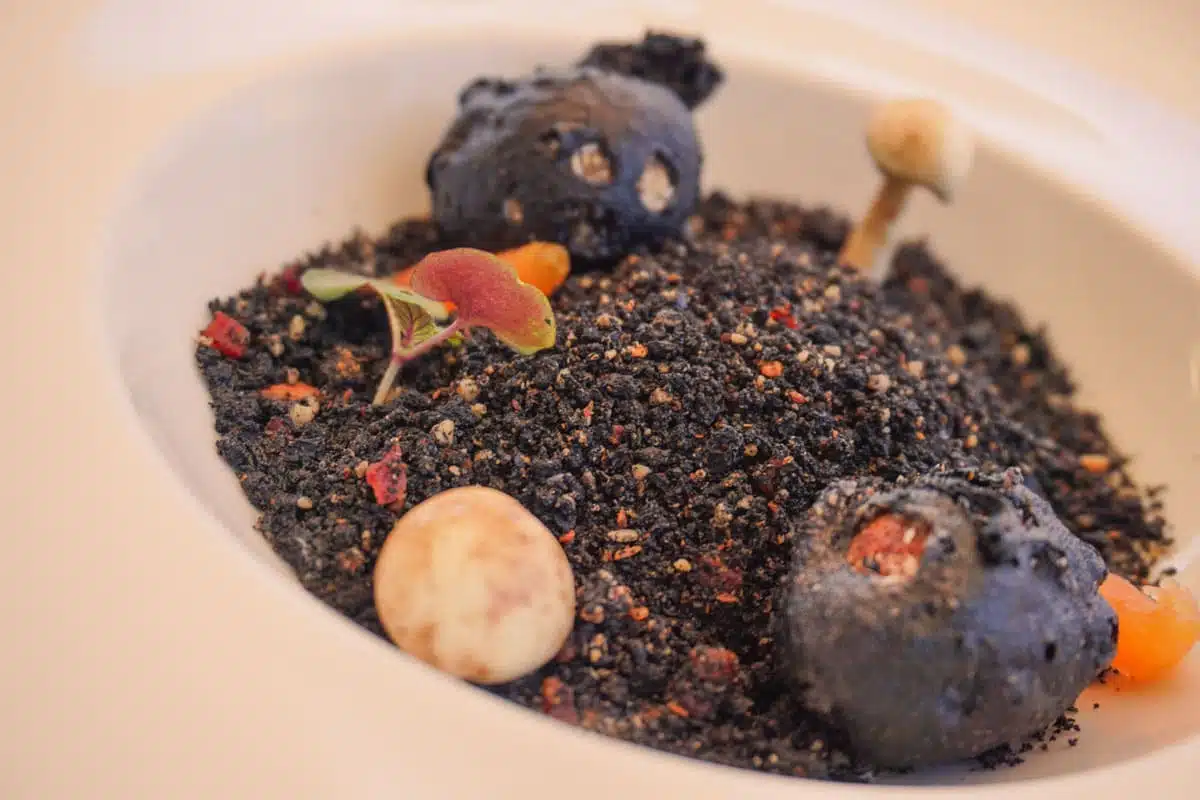 If you're looking for the perfect place to spend an evening, look no further than the DOP Restaurant. This foodie spot is the brainchild of chef Rui Paula, a Porto native, and he has put his spin on some of Portugal's classics.
Top picks include the duck, pumpkin, and walnut dish, though the sirloin steak served with sweet potato comes in at a close second.
Dine in a relaxing atmosphere whilst having a drink and delicious meal at the restaurant's terrace, all whilst you're surrounded by some of Porto's best historical sites.
Take a Food Tour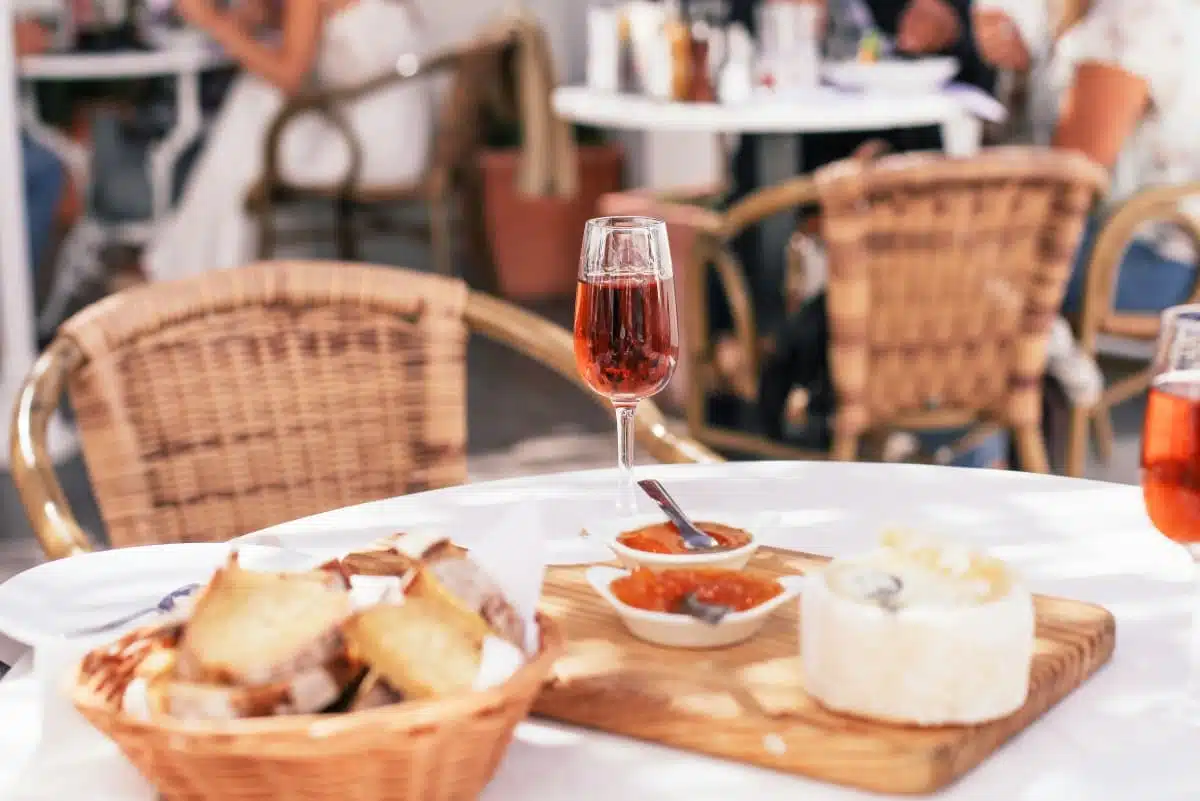 If you're a foodie, you'll undoubtedly enjoy a food tour of Porto's fine cuisine. I think that the best way to experience a city is through your stomach.
This three hour tour will take you to some of the best bars, taverns, and petiscos (traditional Portuguese) restaurants. On the tour, you'll enjoy the best Portuguese food and drinks the city has to offer.
Book Your Porto Food Tour Here
Relax at the Porta Jazz Club
For a relaxed evening out, head to the Porta Jazz Club to enjoy some terrific tunes.
Here, you can enjoy live jazz music from various local and international artists. Pair it with drinks and dinner, and you're in for a good time. It's one of the best non-touristy things to do in Porto, so try it out.
Party all Night at Tendinha Dos Clerigos Nightclub
If you would rather skip on the more sophisticated jazz affair and instead party hard, head over to the Tendinha Dos Clerigos nightclub for what promises to be one of the best nights out in Porto.
It's right in the city centre and you can enjoy various dishes, drinks, and music while dancing the night away.
Watch the Sunset From the Luis I Bridge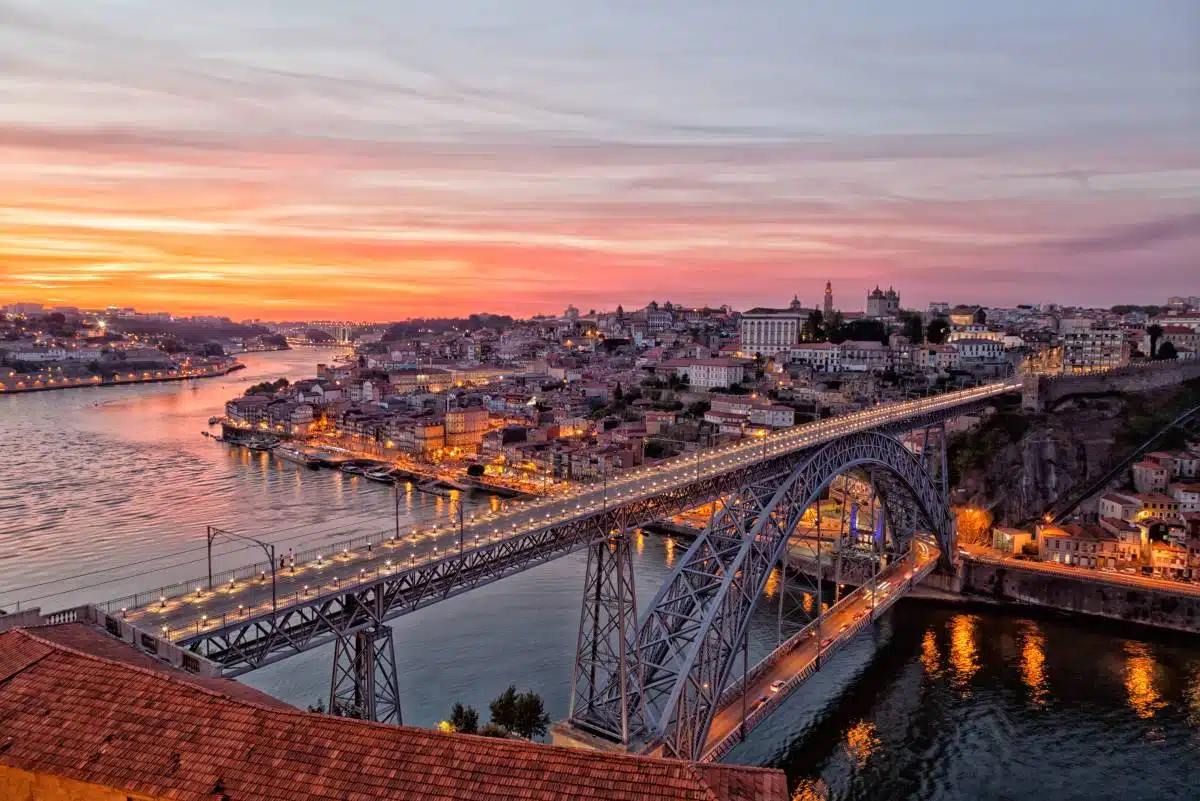 While the Luis I Bridge views are spectacular during the day, it's even more beautiful once the sun starts to set. Take your spot at the bridge just before sunset and watch the sun slip away over the Douro River.
Whether you're looking for the ultimate date night in Porto, want to capture a gorgeous shot for the gram, or simply love a good sunset (or all three), you won't want to miss this Porto attraction.
Things to do in Porto: Practical Tips for Your Trip
How Long Should I Stay in Porto?
Since Porto is not a huge city, you can explore most of its main attractions within two days. The recommended time to spend in this city is about 3-5 days.
Best Time to Visit Porto?
The best time to visit Porto is from May to September. You'll find that the city is sunny and warm and has fewer crowds than the summer months.
Where Should I Stay in Porto?
Ribeira do Porto Hotel (Mid-Range)
Stay in the heart of the Ribeira District at this cosy 3-star hotel. The hotel is near some of Porto's top attractions such as the Ribeira Square, Clerigos Tower and Luis I Bridge. It also has some of the best views of the Ribeira's colourful houses and the Douro River.
Check Rates and Availability for Ribeira do Porto Hotel on Tripadvisor I Booking.com
Hotel Moon & Sun Porto (Luxury)
Sitting right in the centre of Porto, the Hotel Moon & Sun is a top choice when it comes to top accommodation in Porto. This luxurious 4-star hotel is near some of Porto's best attractions and is worth the stay.
Check Rates and Availability for Hotel Moon & Sun Porto on Tripadvisor I Booking.com
Recommended Tours in Porto
Things to do in Porto: Map