Discover the best city breaks in Europe with this handy guide. 26 incredible European destinations you need to check out RN.
It might be the second smallest continent in the world, but Europe packs a huge punch.
Think about it – where else can you travel just a couple hundred miles and be transported to somewhere that looks and feels totally different?
Exactly. So it's safe to say that I'm a firm believer in a good European city break. Scratch that, I believe that Europe is home to some of the coolest cities on earth – from the ultra-cool Copenhagen to the romance-laden Paris and edgy Berlin.
The best part? As a Londoner, I'm only a hop, skip, and a jump (or, actually, a short plane ride) from most of these destinations. Lucky me, I know.
Don't worry though guys, I'll help you figure out where to go. Out of all 44 countries in the continent, this guide shows you the top places to visit in Europe for the best short city breaks. Let's explore.
Best European City Breaks
London, England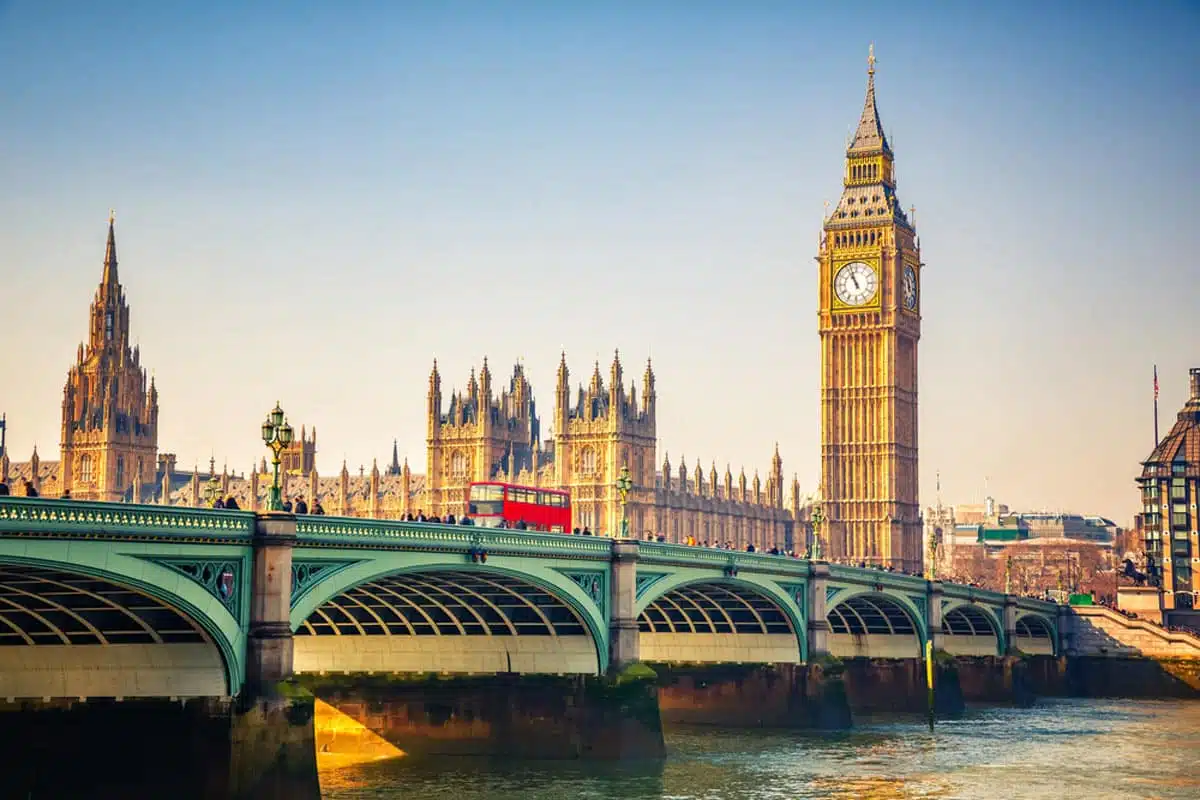 Perhaps one of the first places you think of when you start to plan a Europe city break is London. And why wouldn't you? It's such a diverse city, filled with landmarks old and new – and, of course, the ever-decisive Royal family.
But, gloss over the tourist attractions and instead head to the pockets of London that showcase the city in all its glory – I'm talking about Camden, Borough Market, Shoreditch, and Brick Lane, among plenty of other spots.
Here's where you'll find the best food and shopping spots, not to mention the coolest bars and coffee shops.
If I can give you one nugget of wisdom, it would be this: Take advantage of the London Underground. It makes travelling between the Southbank, Buckingham Palace, eight Royal Parks, or any other big city attractions a breeze.
Edinburgh, Scotland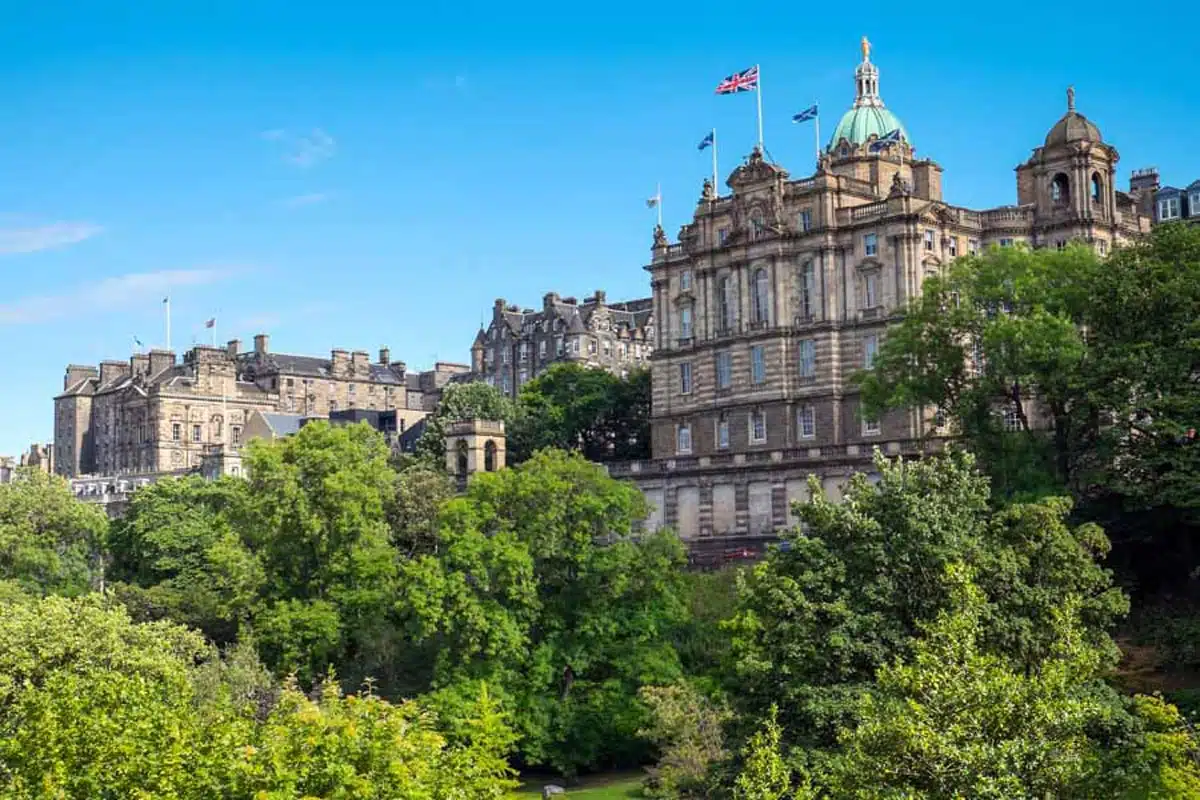 When it comes to city breaks, Edinburgh is always a good idea. The Scottish city is famous for its century-old buildings, pubs, and narrow streets. 
The best thing to do here in winter is to visit a Christmas market as the city warms up with holiday cheer and fairy lights.
However, if you visit in summer, you'll have more time to enjoy its stunning outdoor activities. The city has impressive panoramic views, green botanical gardens, and large outdoor festivals. The biggest of which is the Edinburgh International Fringe Festival, which spans three weeks in August.
Amsterdam, the Netherlands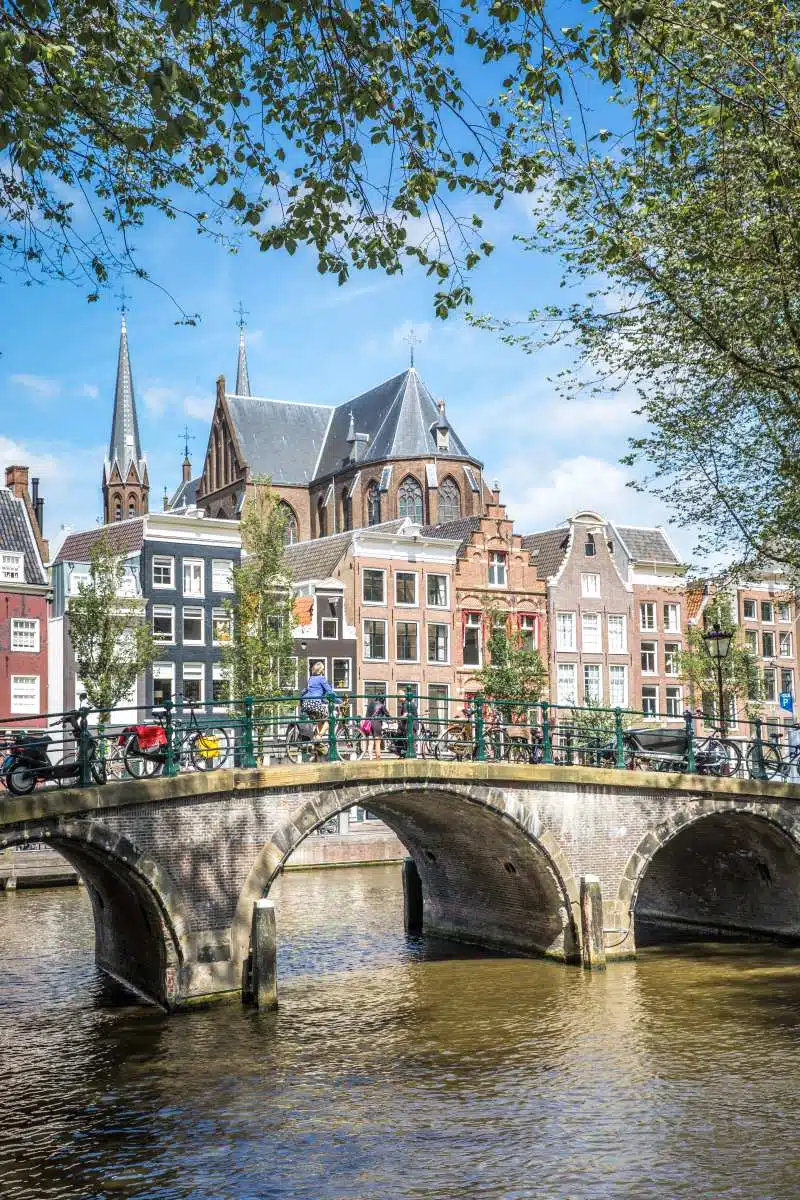 Few trips are as fun as a weekend in Amsterdam. Its colourful charm with bikes aplenty, art everywhere, and chilled out vibes (wonder why, huh?) make it the best place for a peaceful break.
Creative inspiration is all around — as seen from the painted canal houses and arthouses. But, if you're looking for a trip full of cultural and historic enrichment, you cannot miss important attractions like the Anne Frank House, De Oude Kerk, and the Nieuwmarkt.
Tip: Did you know that ferries in Amsterdam are free? That's right. All you have to do is hop on a line when other passengers hop off.
Paris, France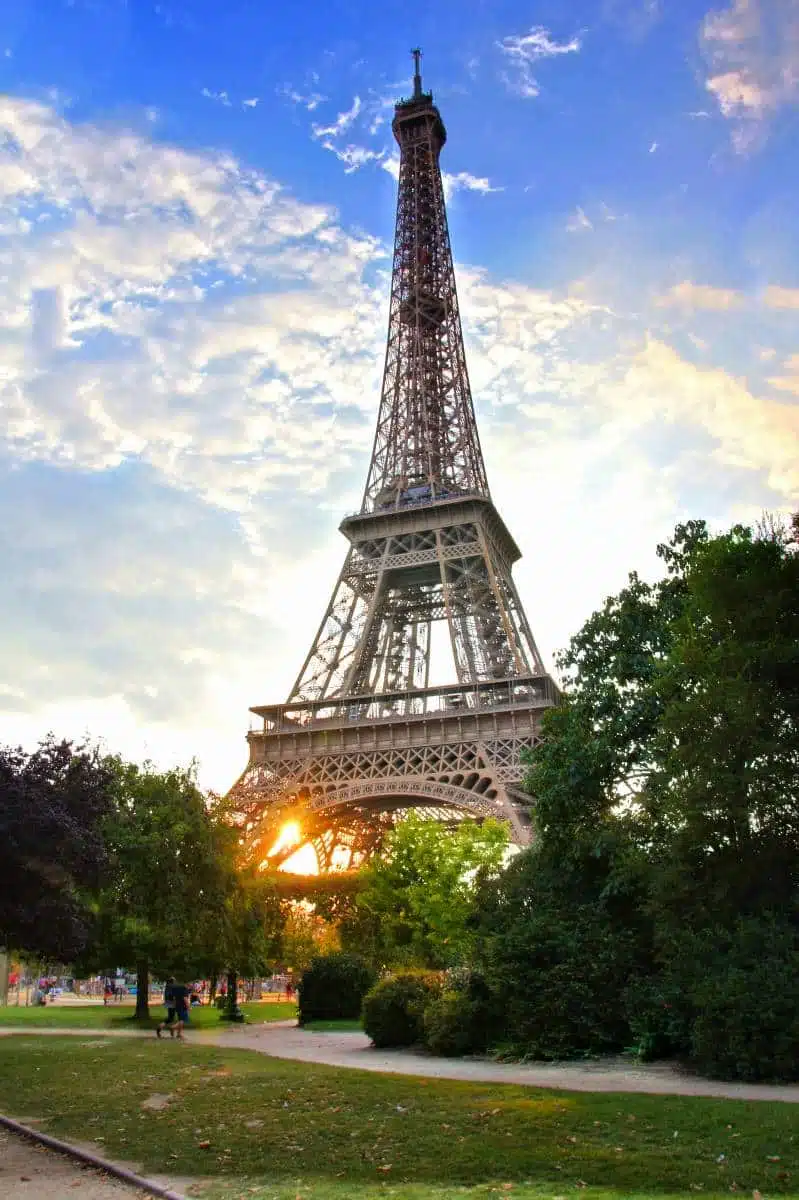 The City of Love needs no introduction – it's the perfect location for a city break for couples in Europe.
But besides snapping photos of the Eiffel Tower and Arc de Triomphe, what else is there to do? Well, some of the best things to do in Paris are studying its art, eating your way around the city, and exploring the cobblestone streets.
Other highlights include Luxembourg Gardens, the Louvre, and, of course, strolling along the Champs Elysees.
Take my advice and stay in the 4-7th Arrondissements if it's your first time here. There's so much to do, explore, and eat just a stone's throw away.
Copenhagen, Denmark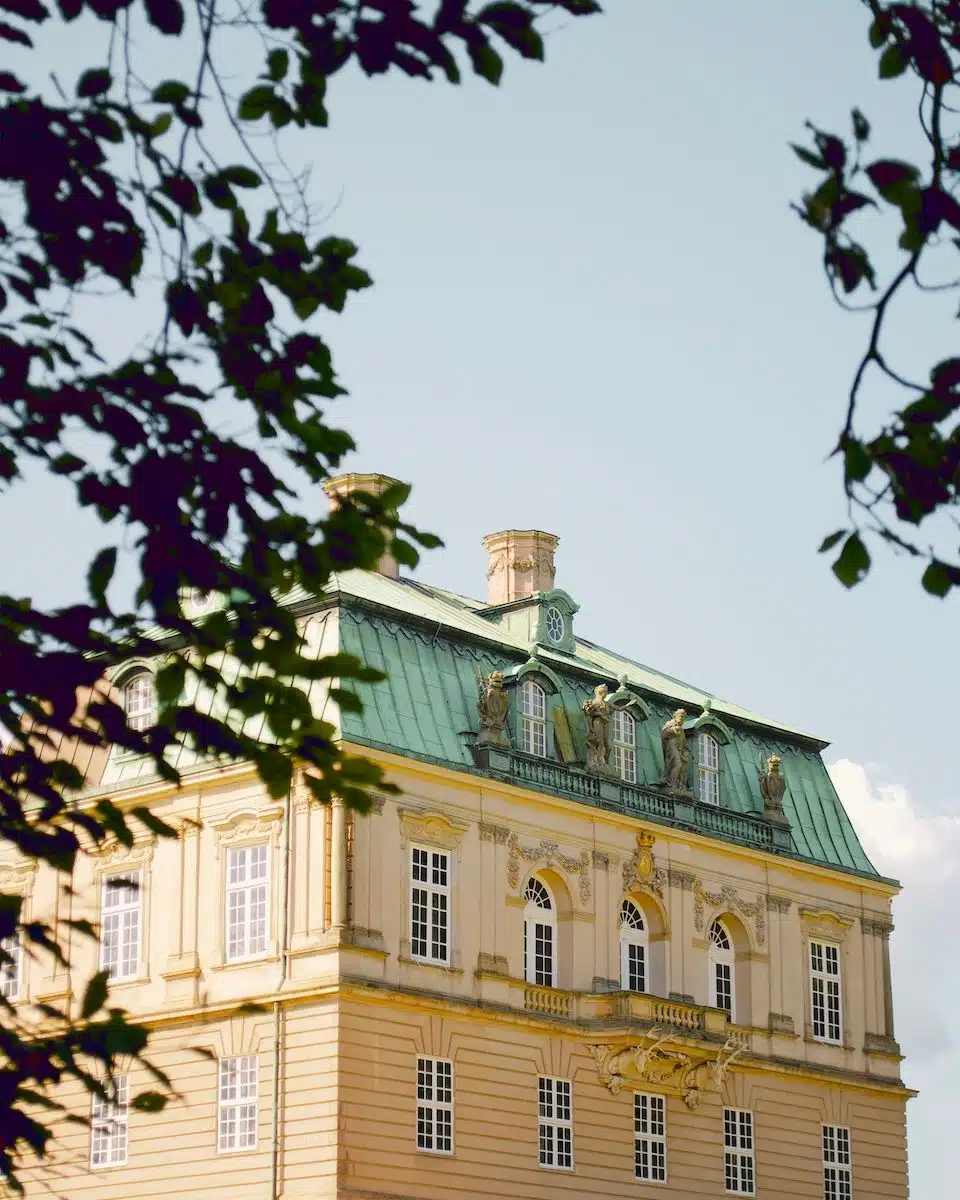 Few cities are like the whimsical Copenhagen with its colourful houses along the canals.
There are plenty of things to do in Copenhagen, but the canals and surrounds are where the best sights and activities are. Tivoli Gardens and Rosenborg Castle are both just around the corner.
Of course, the city isn't all about the views. Its food is also equally as impressive. Stegt Flæsk and Rugbrød, anyone? While it may be difficult to get used to the odd tastes at first, it will be hard to put it down once you start to enjoy it.
Lyon, France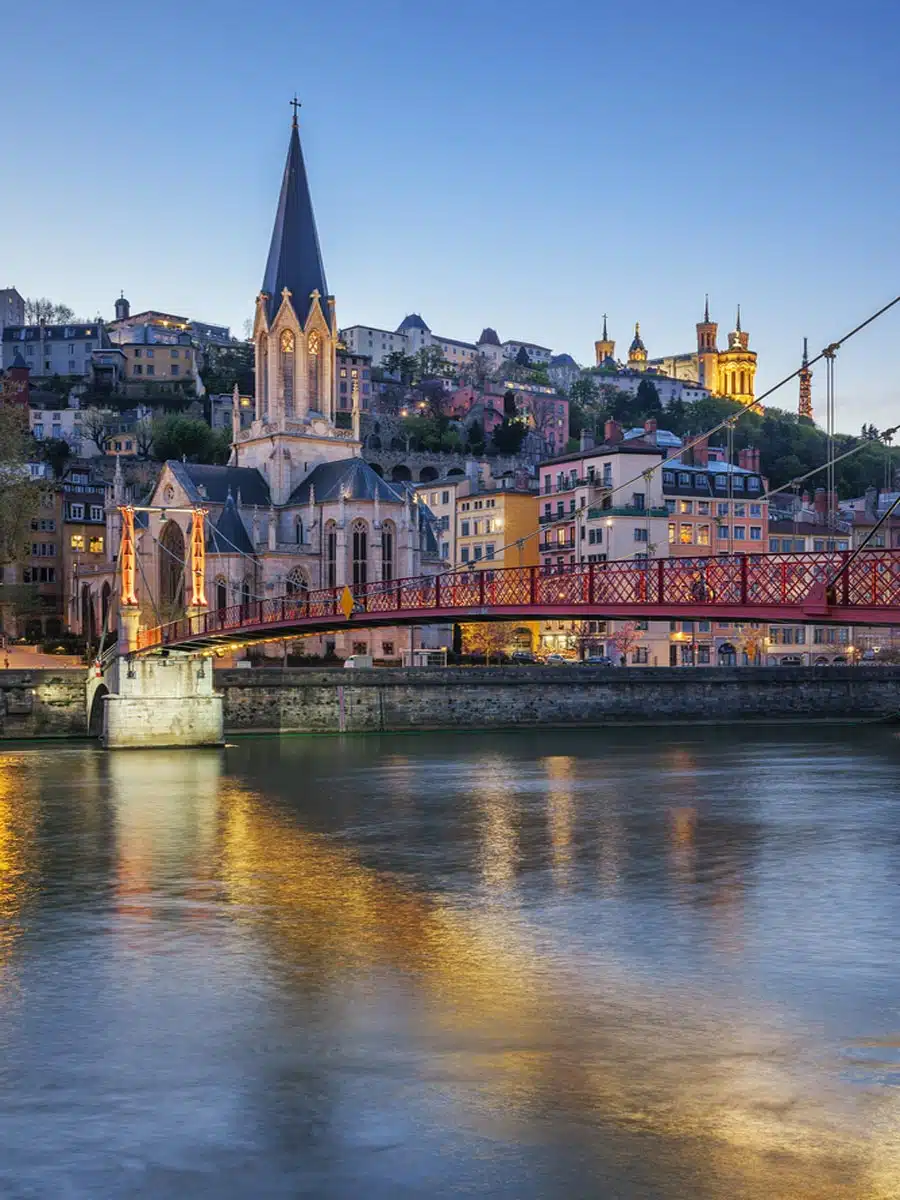 Another French spot, because there's so much more to France than Paris. And Lyon deserves some recognition.
To be fair, the city isn't unknown. It is the country's third-largest city, gastronomy capital, and a UNESCO World Heritage Site.
You can credit the Romans as its founders in the first century, where it played a major role in Europe's evolution. You can explore this growth by visiting century-old attractions like the
Parc de la Tête d'Or, Teatro Gallo-Romano, and the La Basilique Notre Dame de Fourvière.
But with a title like 'the capital of gastronomy', most people visit for the food. Take this Vieux Lyon 4-Hour Food Tasting tour around the oldest districts to see how this city got its crown.
Berlin, Germany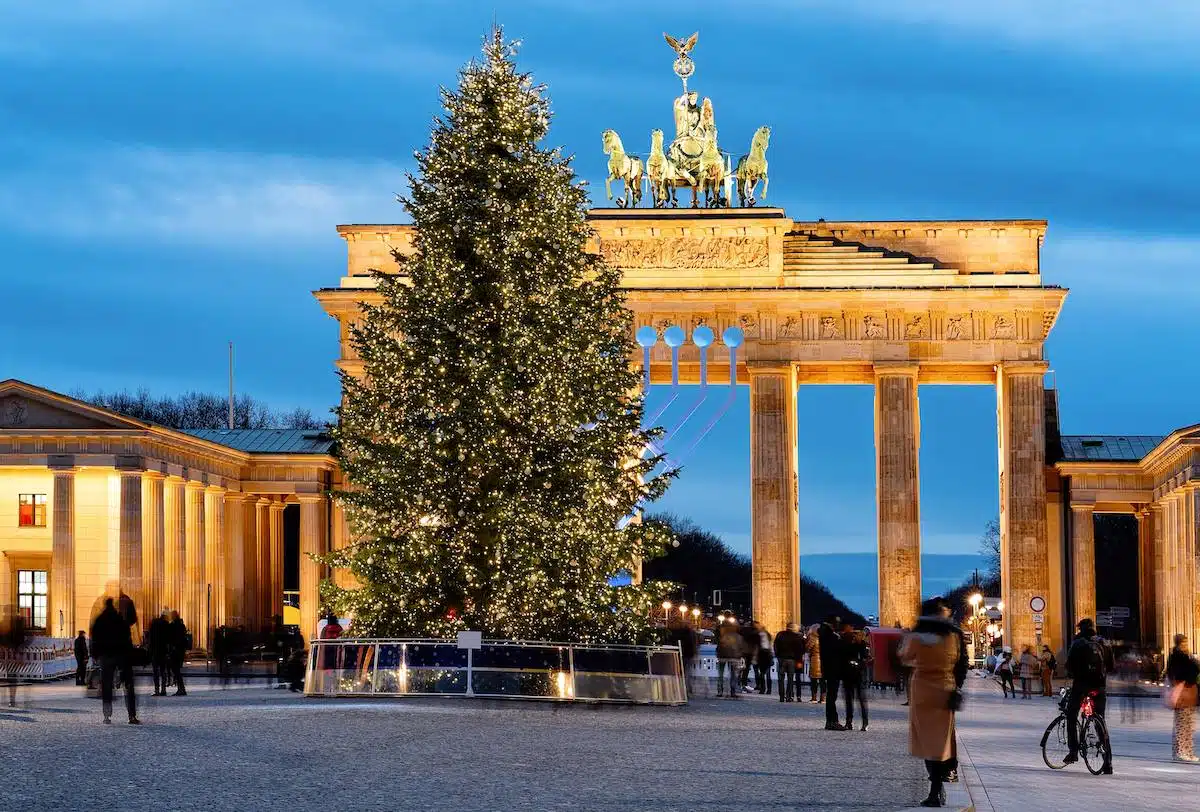 Despite its complex history, Berlin still rises as one of the places for the best winter city break in Europe.
The city uses its history to juxtapose its modernity seamlessly – one example of this is the colourful graffiti on the fallen Berlin Wall (East Side Gallery is the best part of the city, and I won't argue on this).
For a city, it is amazingly green, with thousands of trees lining the streets and over 2 000 parks. The city's main garden, Tiergarten, sits a stone throw away from the Reichstag and Brandenburg Gate and is one of the country's most extensive urban gardens (the zoo is pretty cool, too).
Besides its amazing vibes, the city has epic nightlife, drool-worthy food, and world-famous beer. It's the ideal city to walk around in and get lost.
Bruges, Belgium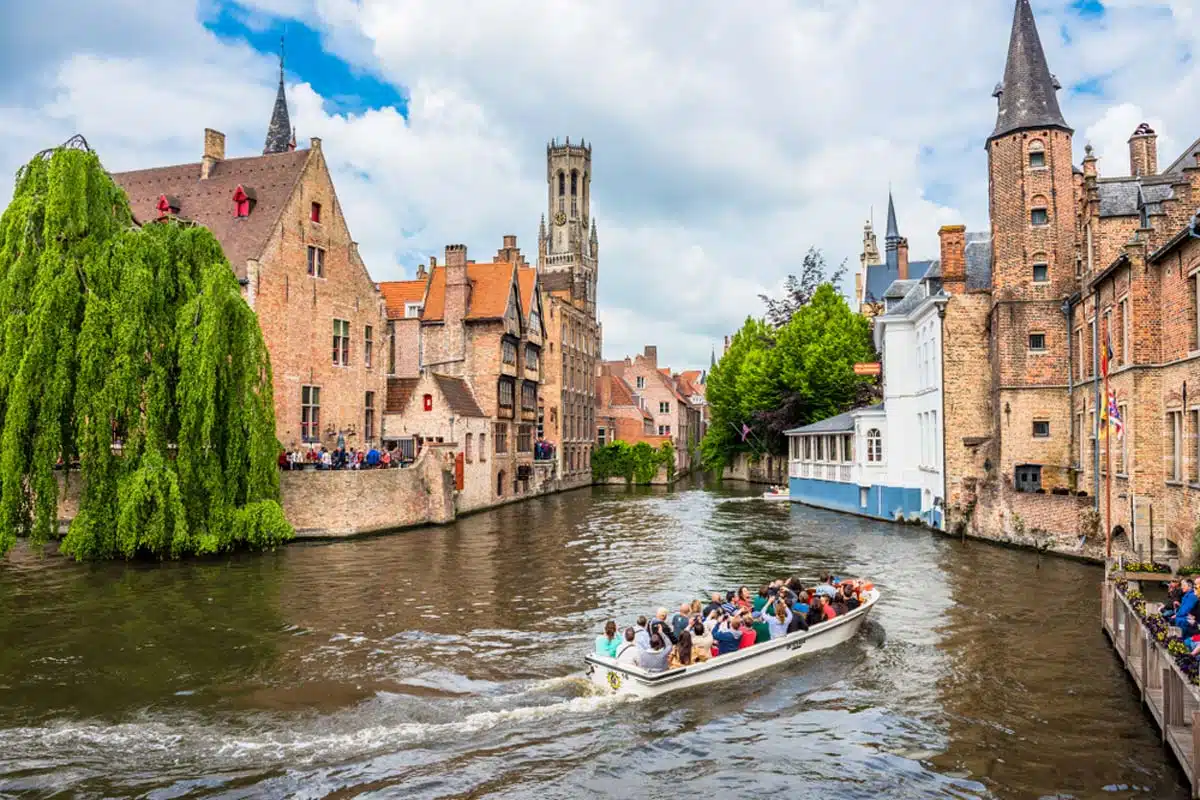 If you're looking for city breaks in Europe, think of the picturesque Bruges. Like Copenhagen, the city has beautifully bright buildings along the sparkling canals.
But its cosy and charming qualities set this small Medieval city apart. It also caused much of the city to become a UNESCO World Heritage Site.
You'll find museums holding century-old art, traditional brown cafes, and even Michelin-starred restaurants along its cobbled streets. Don't miss out on its many waffle, beer, and chocolate tours.
Reykjavik, Iceland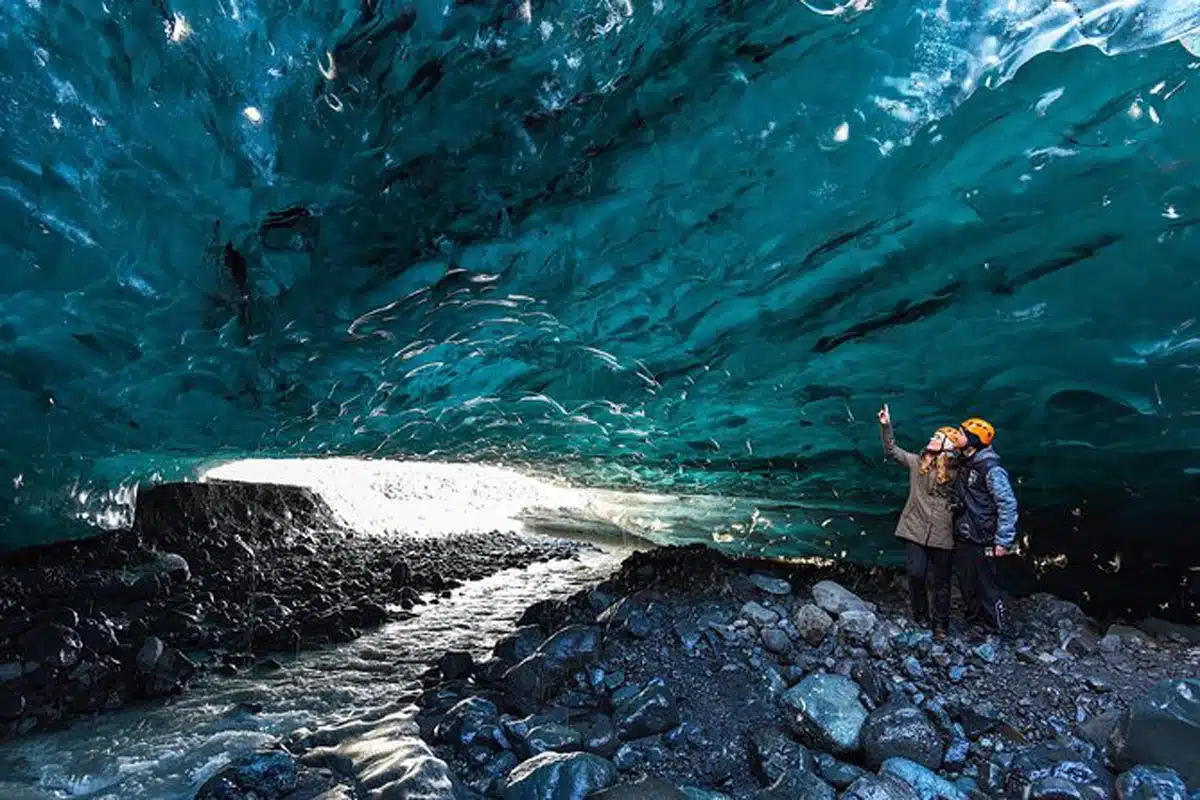 Next up: Reykjavik. The best time to visit this capital city in Iceland is in winter – that's the perfect time to catch the mesmerising natural light show of the Aurora Borealis.
If you're only here for a weekend, take some time to learn about Reykjavik's Viking history at the National Museum of Iceland and the Reykjavík Maritime Museum.
Also, make time to shop on the main streets of Skólavörðustígur and Laugavegur. Visit the Magic Ice bar for a cool experience, or try local foods at the many eateries here.
Reykjavik is small enough to explore on the weekend. But if you're staying longer, don't be afraid to branch out to the other amazing things to do in Iceland.
Barcelona, Spain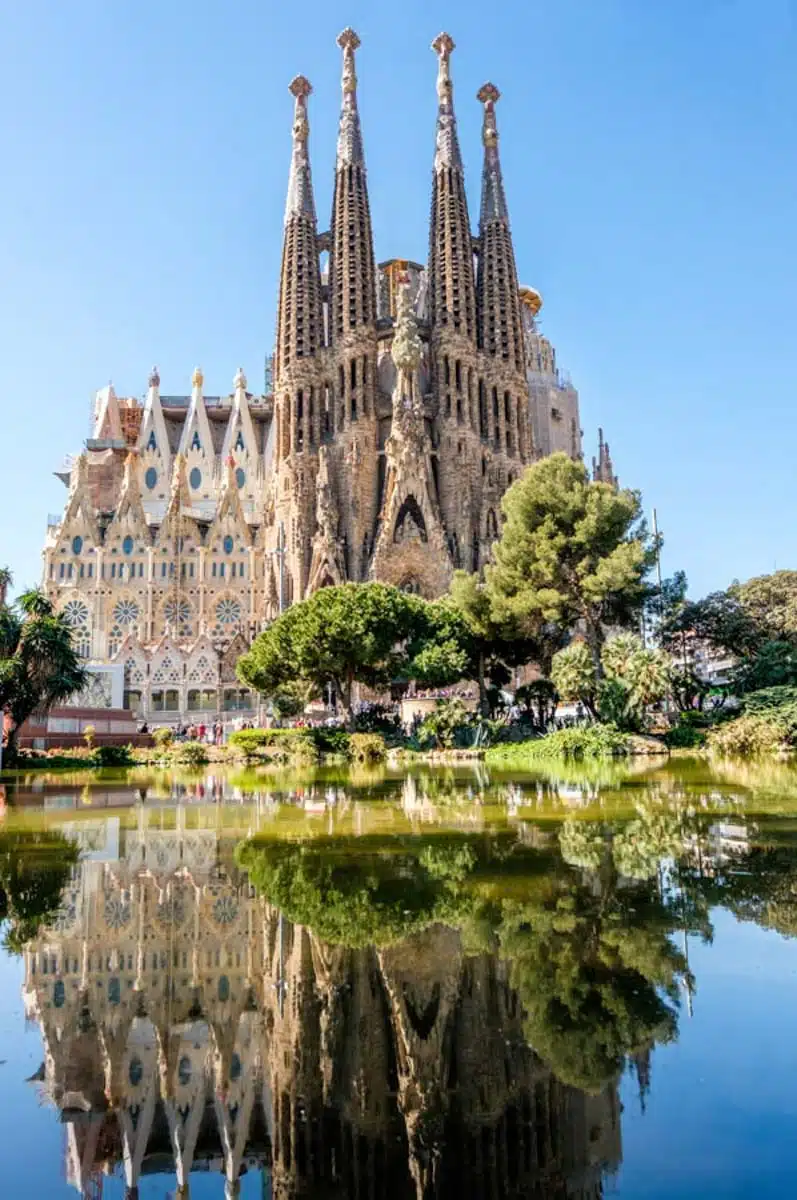 Looking for the best European city break? Barcelona. 'Nuff said.
But seriously, the Mediterranean's Barceloneta Beach is the most popular place to set down your towel. It's close to many attractions, restaurants and has plenty of space for a thrilling volleyball game.
But the city is best known for its art and nightlife. You'll find many examples of Gaudí architecture, Michelin-starred restaurants, and uptown clubs in the city centre.
As cliche as it seems, anyone new to the city needs to wander down Las Ramblas – this pedestrian-only avenue has everything in one place, from historic attractions to human statues and food markets.
Note: If you plan on sampling Barcelona's nightlife, prepare for a late night. Most clubs only open their doors at around midnight.
Porto, Portugal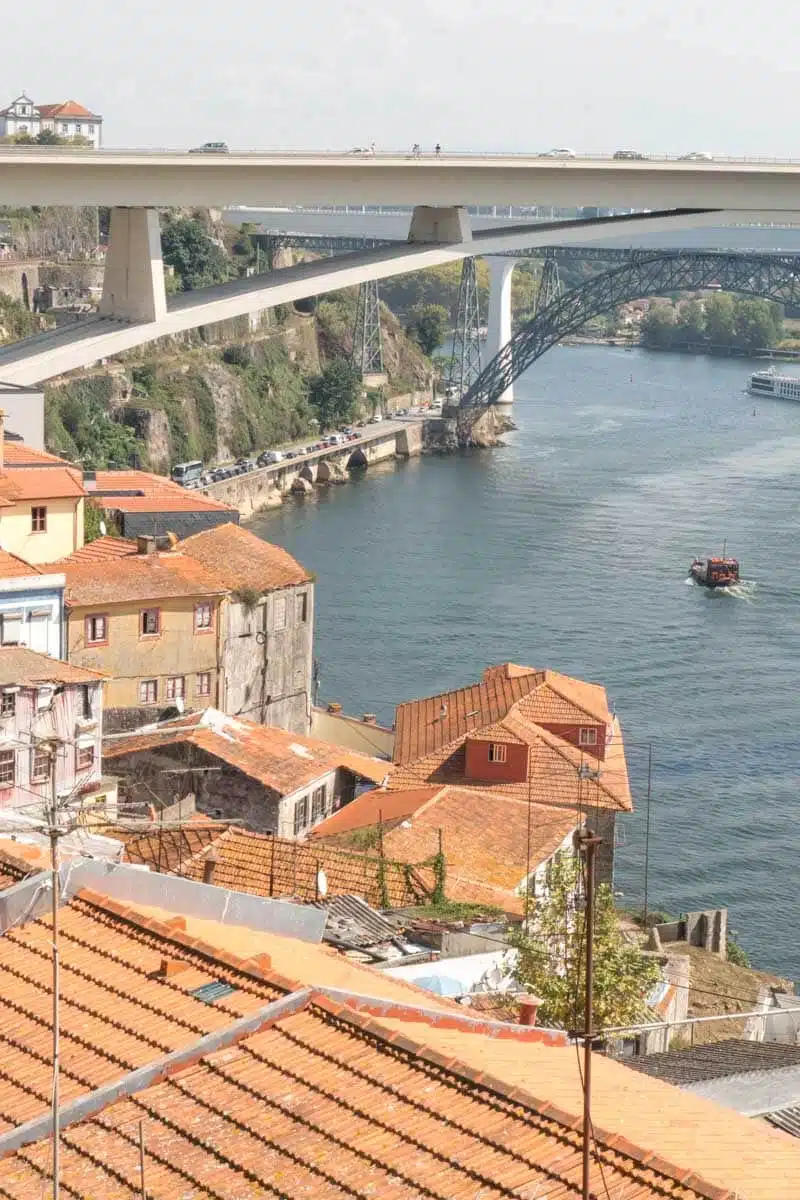 Porto is one of the warmer places in this guide, with an average of 15°C during the coldest months. Why visit? It's easy – the city has a wealth of museums, architecture, stunning views, and – best of all – plenty of port wine.
The most recognisable sights are the colourful and quaint port houses. Most of these houses are along the Douro River and sometimes offer free entry to see them.
One thing you can't miss while here is a tasting of port wines for as little as €15. To be quite honest, this may be worth a weekend visit alone.
Dubrovnik, Croatia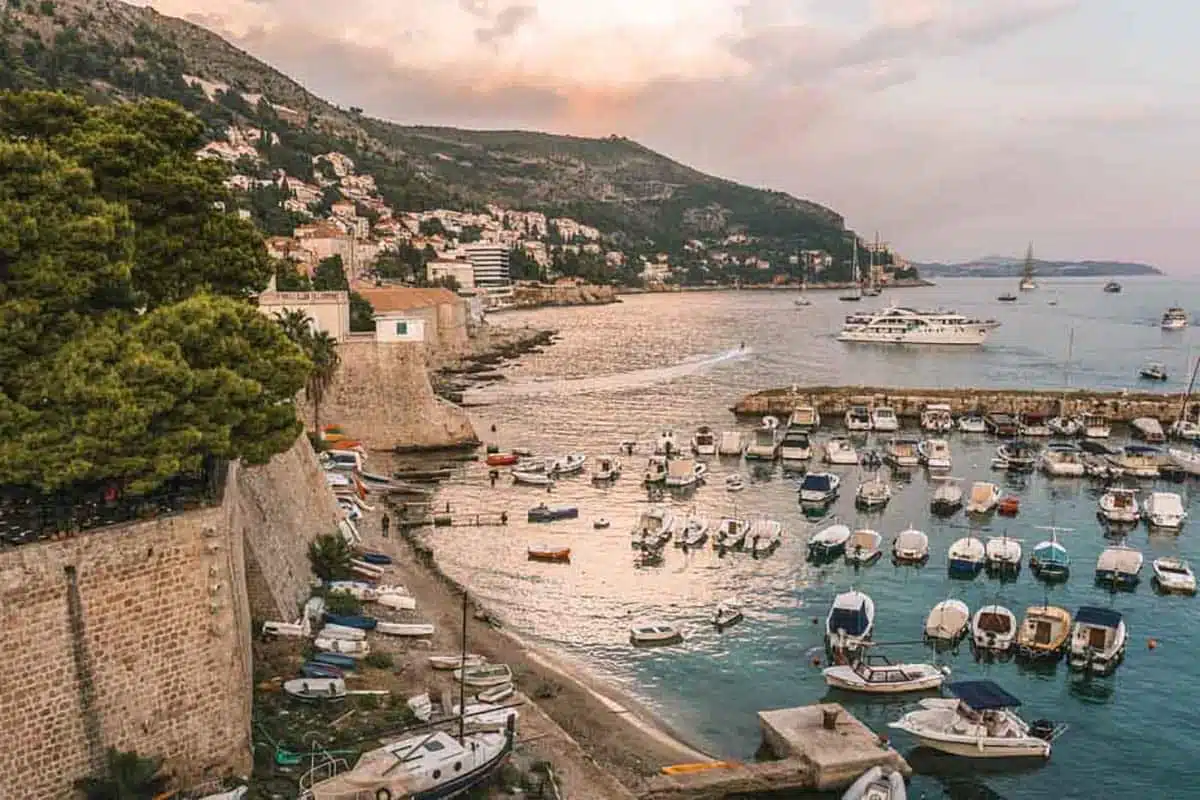 Dubrovnik is for the foodie beach lovers. The pebbly Banje Beach near Old Town remains the most popular swimming spot. This may be because the historic centre has some of the best Croatian street foods.
One highlight you can't miss is the famous Buža Bar, just a short walk from Old Town. This bar is on the side of a cliff, offering the best sunset coastal views.
For the brave, they even allow you to jump off the side of a cliff just in front of the bar. For the less adventurous, this allows an excellent opportunity to people-watch. It's a win-win.
Prague, Czech Republic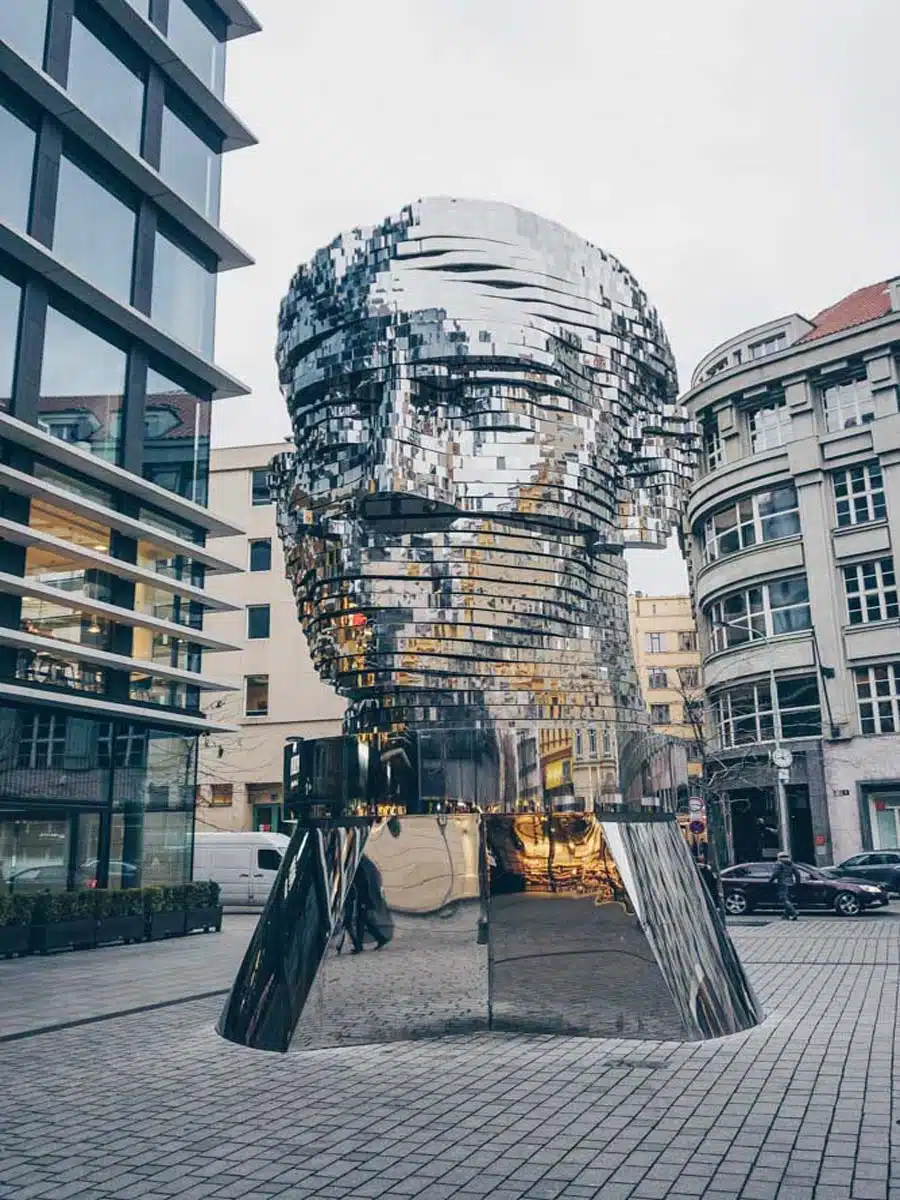 If you've seen any pictures of Prague, you can agree that the city is beautiful.
The ornate craftsmanship of buildings like the Prague Astronomical Clock, Prague Castle, and Dancing House make it worth a visit alone.
But, the city is more than looks. It also has tons of cafes, parks, and restaurants. The city also loves beer so much that they have unique experiences like this beer spa in Prague. Here you soak in hops and have tasty beer on tap while you relax.
Budapest, Hungary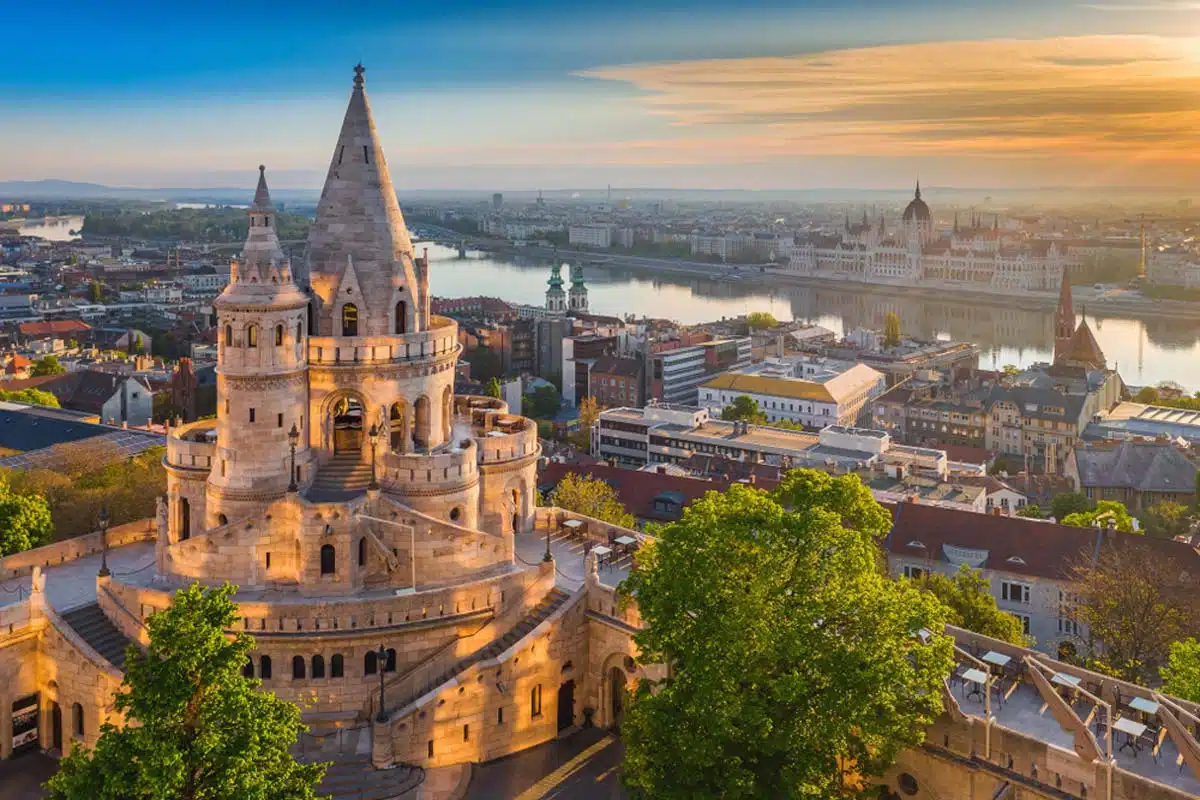 As the capital of Hungary, there's no doubt that Budapest has heaps to do on a weekend break.
Europe's beloved Budapest is famous for its thermal spas with healing waters. But, besides its baths, tourists flock here for its nightlife and ruin bars that are becoming increasingly popular. As the pioneer of these kinds of bars, you must bend an elbow at Szimpla Kert for a unique experience.
But Budapest is not just about the good times. The city has a rich history and culture that dates back 150 years. So, take some time between partying to visit a few sites like the Buda Castle and Budapest Chocolate Museum.
If you're on a time crunch, take a tour like this 1-Hour Sightseeing Cruise of the city instead.
Krakow, Poland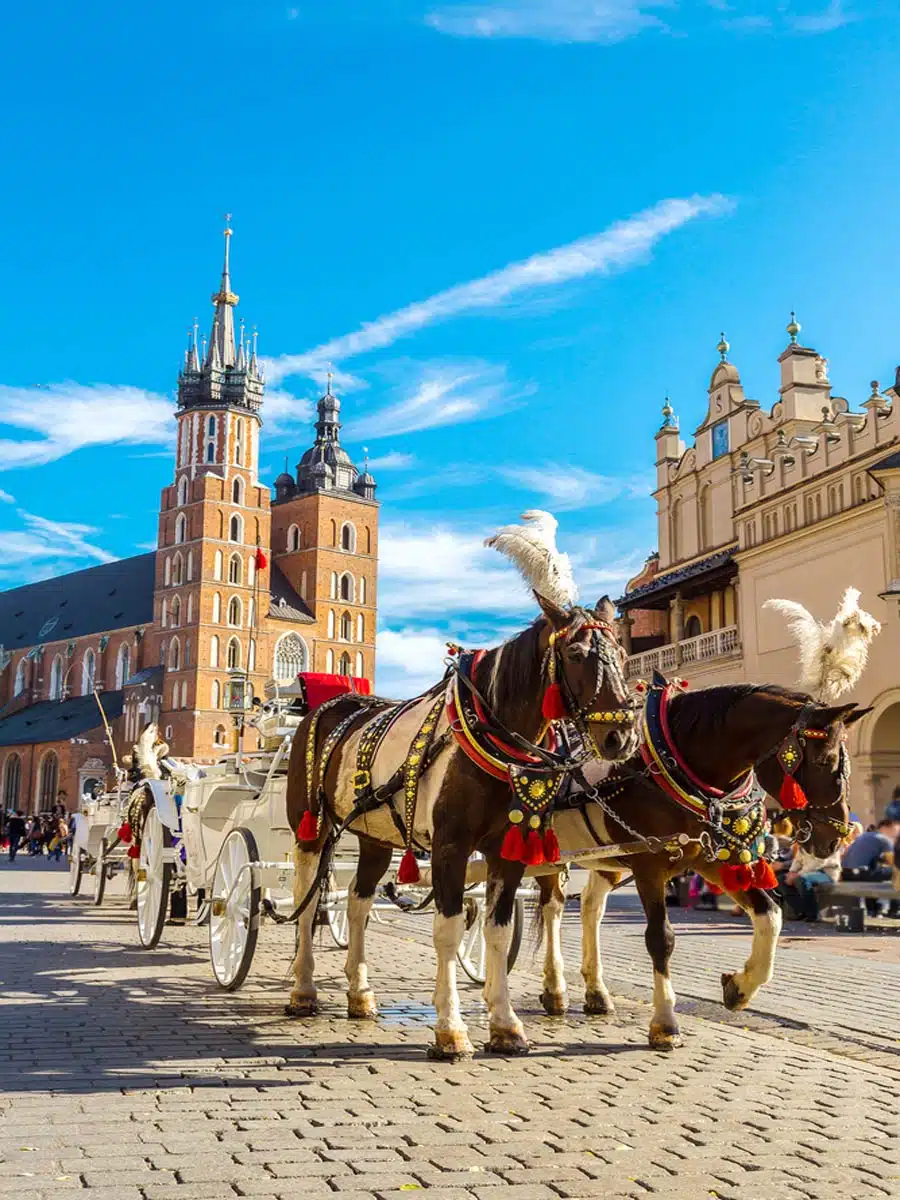 Krakow is among one of the cheapest city breaks in Europe. Not only is it a beautiful city, but you're more likely to get fewer tourists here as it gets overlooked often.
The biggest draw to the city is probably its architecture and history. It's home to the largest medieval market in Poland. Here, you can fill up food, buy souvenirs and see some of the best Gothic architecture in the city.
Besides the market square, don't forget to check out the Wawel Castle and cathedral for more beautiful architecture.Oh, and plan a day trip to Auschwitz for a humbling and sombre experience (a very important one, though).
Madrid, Spain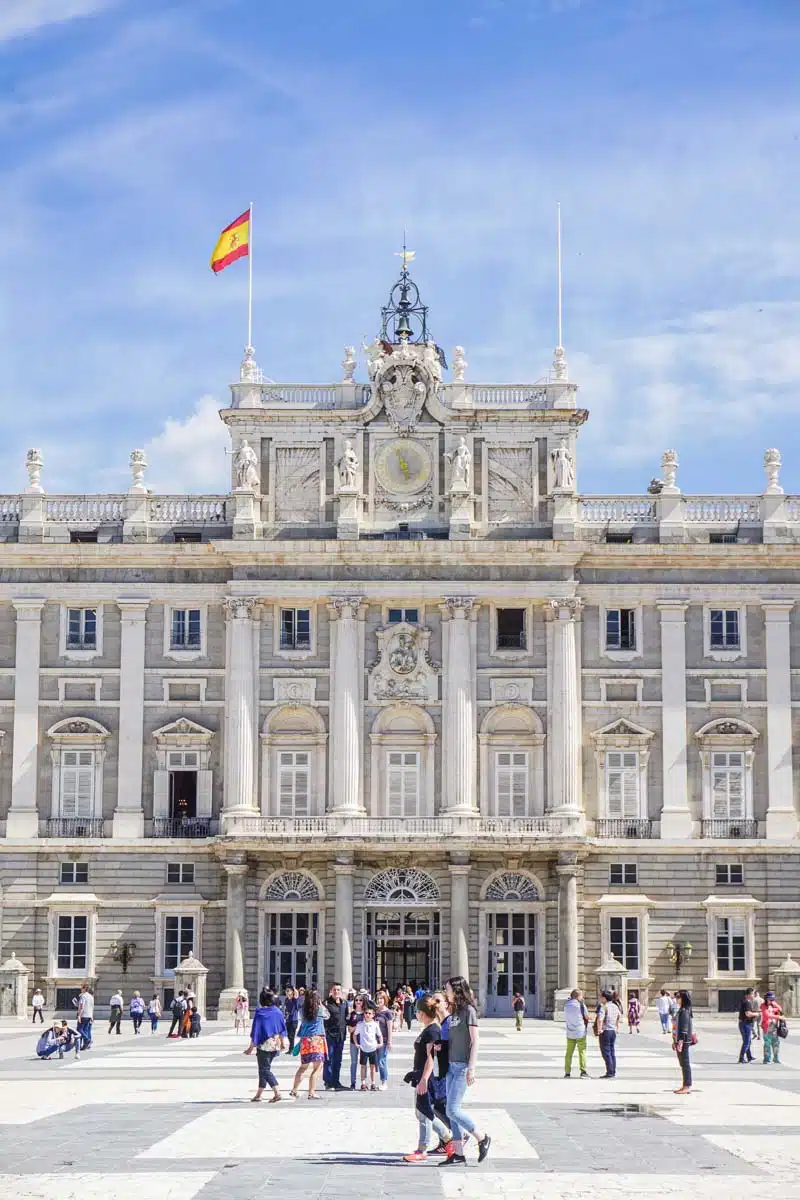 As the capital city of Spain, it's no surprise that this made it to the European weekend breaks. It gets pretty steamy in Madrid, and I'm not just talking about the weather. The city is famous for its rhythmic flamenco dancing, which you can see all over town.
As you can see, the city is for the artists. It is full of amazing architecture, outdoor plazas, and impressive museums. This also applies to its food as it's a foodie destination. Stop by the oldest restaurant in the world, Restaurante Botín, for an authentic taste of the city.
Rome, Italy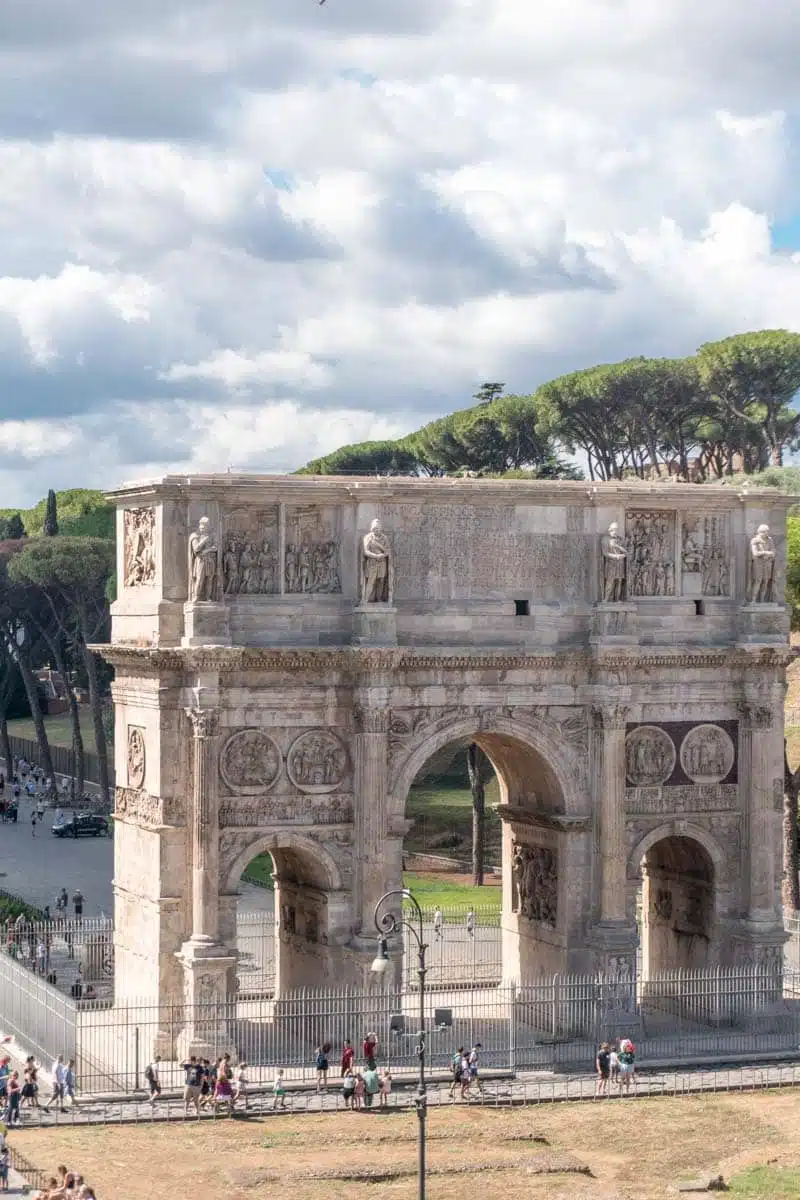 You didn't think I would leave out Rome, did you? It may just be the best city break in Europe – and this three days in Rome itinerary takes you back to the city's rich historic past.
Ancient ruins dot the city, blending the old with the new. In fact, the city has over 50 historic landmarks, many of which you can see by walking down the streets.
Highlights you cannot miss are the Trevi Fountain, The Pantheon, and The Colosseum (of course).
Tip: The Ristorante Aroma may be a bit pricey, but its rooftop offers uninterrupted views of the Colosseum at night.
Seville, Spain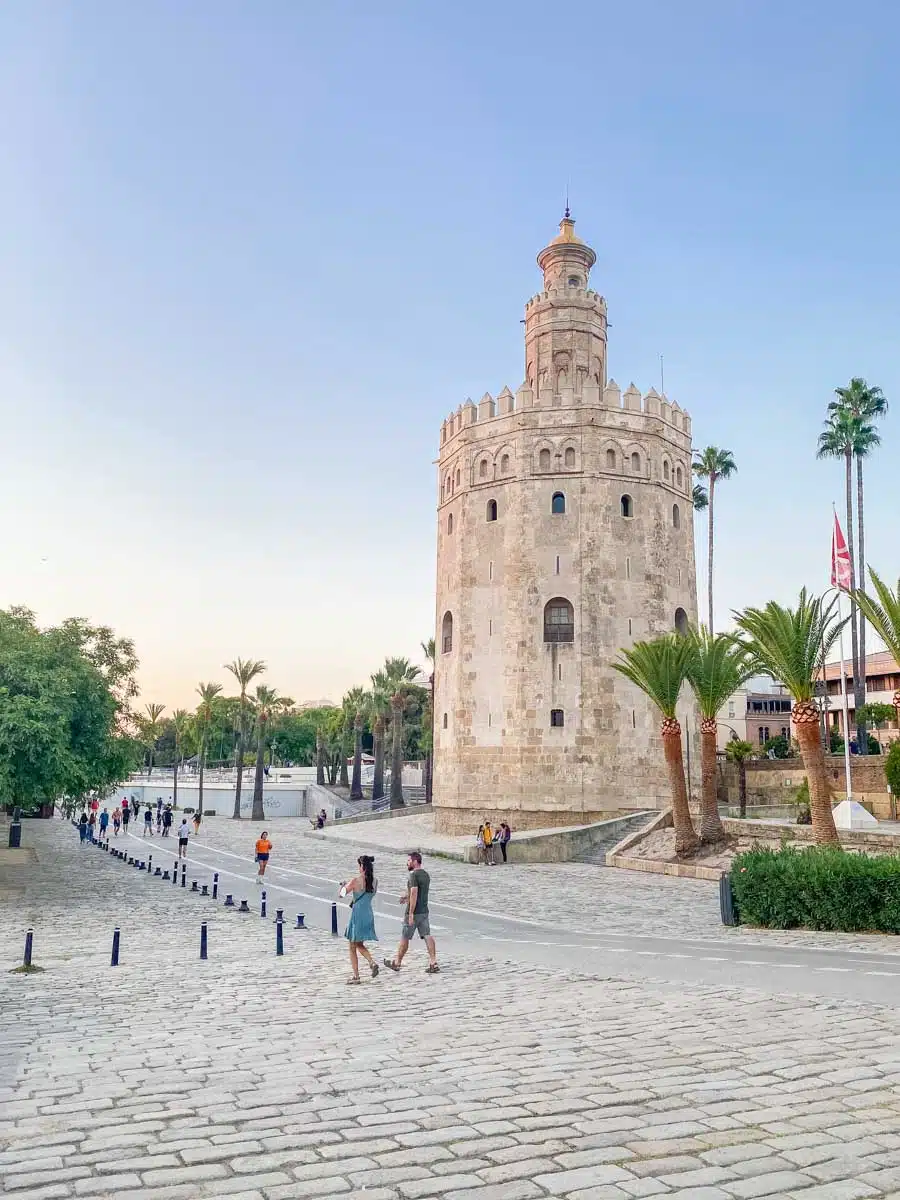 Next up: Seville. I love visiting in autumn – by this time, the weather is warm without being too hot as summer temperatures can reach into the high 30s.
The city is a delight, with people and horse-drawn carriages passing you by. You might even see a few flamenco dancers practising their moves for September's yearly Bienal Flamenco Festival.
The streets also come alive at night, with most restaurants having al fresco seating and the nightclubs bustling with music. However, the best thing to do at night is to look at the illuminated monuments throughout the city.
Lisbon, Portugal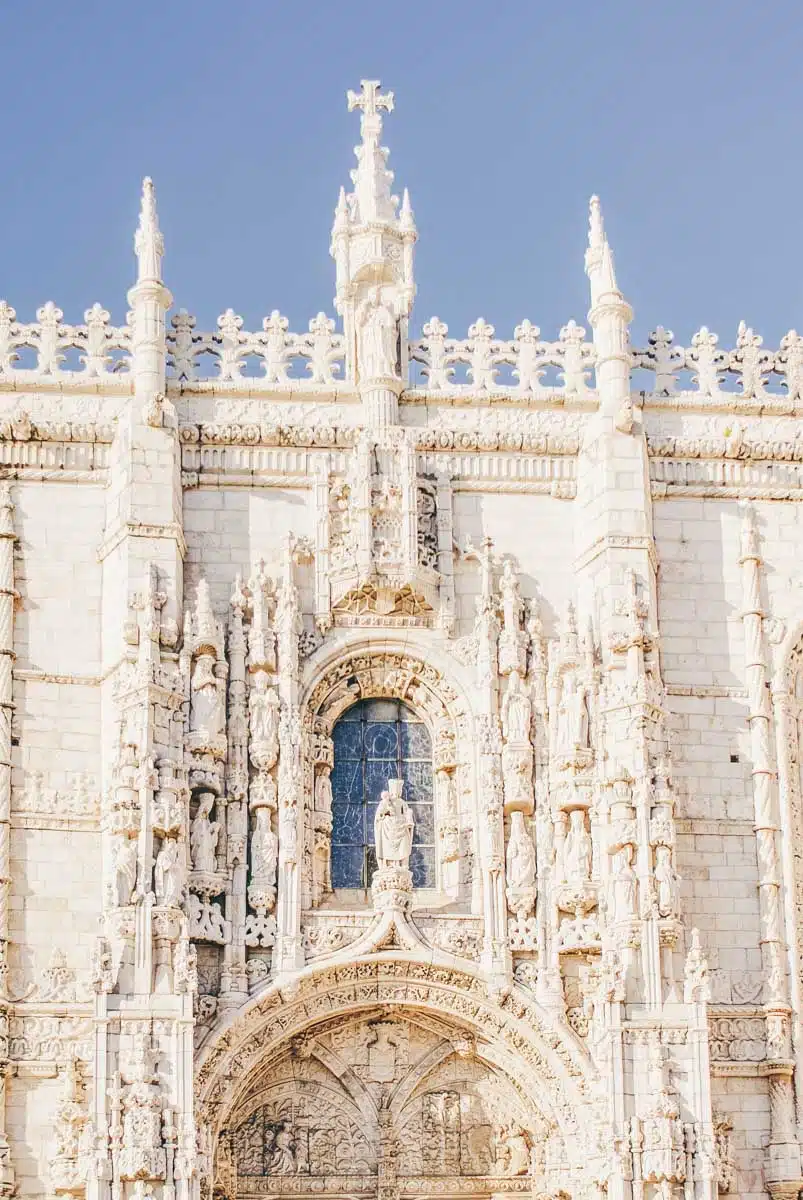 When it comes to gorgeous city breaks, Lisbon will steal your heart. It's especially great for a couple of budget travellers as it's one of the most affordable European cities.
The colourful city boasts everything from modern art to almost 3000 years old history (and that's just on its streets). Speaking of which, the charming cobblestone streets lead you to the best rooftop bars, markets, and sparkling beaches.
The iconic yellow Tram 28 is a cheap way to move around and see scenic neighbourhoods like Estrela, Alfama, and Baixa. Get a ticket here to see sights like the Castelo São Jorge and Museu do Chiado.
Munich, Germany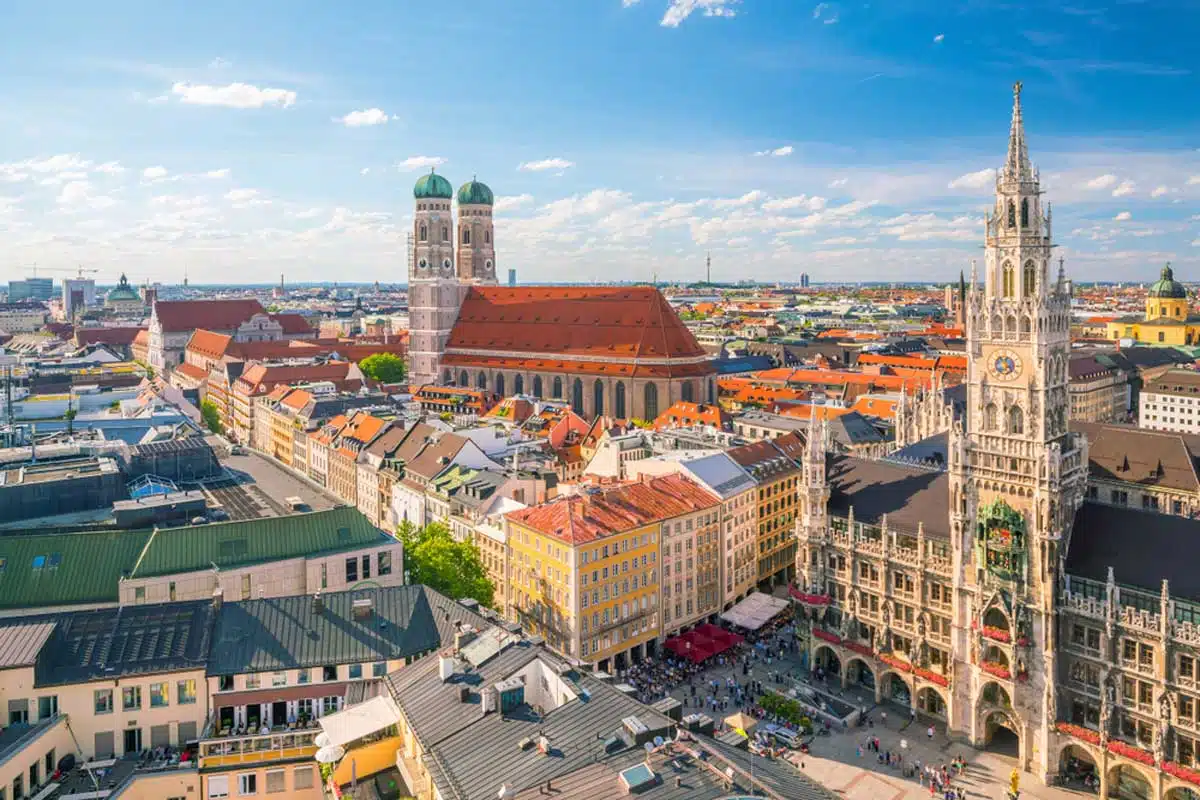 Famous for Oktoberfest and German food, it's safe to say that Munich knows how to have a good time.
The city is also a cultural hub with over 80 museums and the tranquil English Garden (head here to watch surfers do their thang, yes really).
While visiting, you're very likely to spend hours walking the streets, eating, exploring, and gawking at the amazing art and architecture all over the city.
Split, Croatia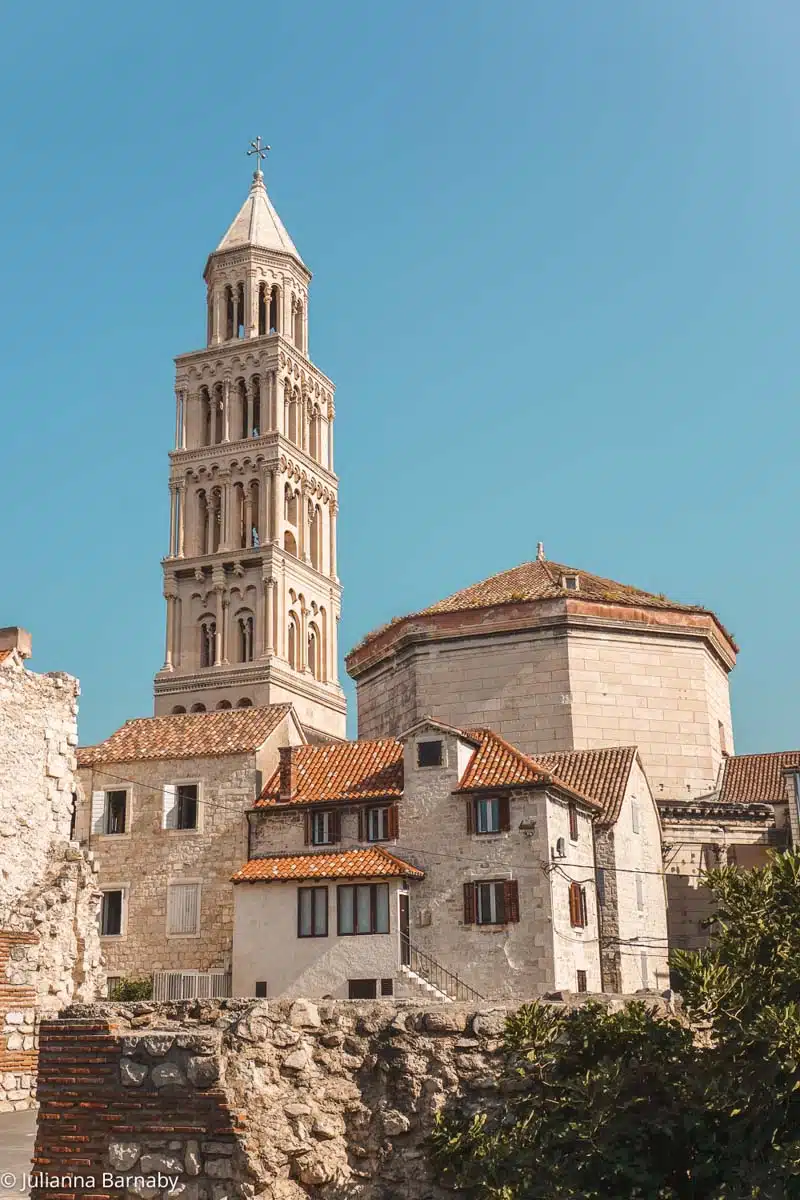 As the country's largest city on the Croatian coast, Split is perfect for beach city breaks in Europe.
Its beaches are exactly what you want from a beachy escape — white sand, bright blue waters, and plenty of space to lounge around.
You'll find the most popular beaches in the city's east, like Trstenik and Žnjan. But, if you want more isolated swimming spots, take a Catamaran Cruise to Hvar & Pakleni Islands.
Tip: You cannot miss the enchanting Blue Caves on Biševo islands. Take this trip for a fuss-free transfer.
Tromsø, Norway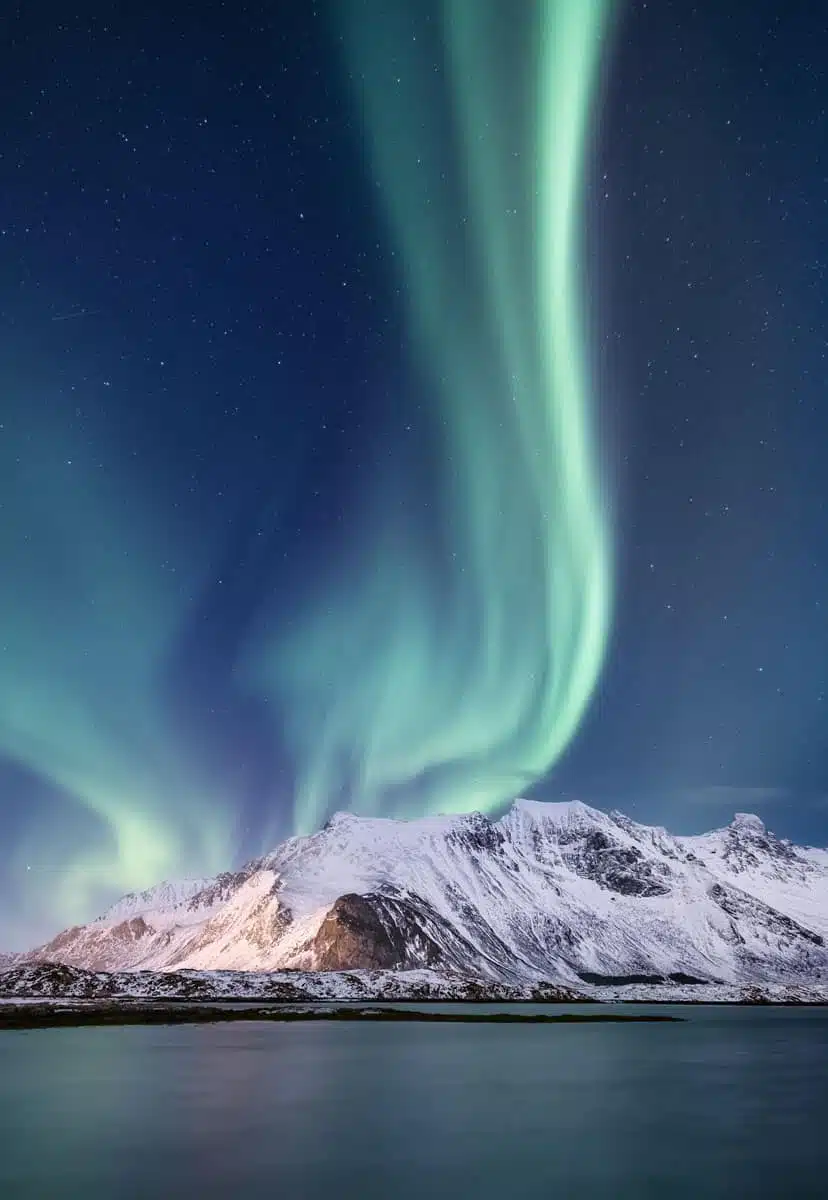 Tromsø is just above the Arctic Circle, making it one of the best places to visit Europe in winter if you hope to see the Northern Lights. From my experience, the phenomenon is much more vibrant here than in Reykjavik, with some people noting that they can even see it from their hotel windows.
But, its summertime fun isn't anything to scoff at either. Where winter doesn't get much sun, in summer, you get showered with hours of daylight (24 hours in June and July, to be specific).
This means you'll have plenty of time to take advantage of its natural beauty by taking hikes, splashing on an arctic beach, or attending a summer festival.
Venice, Italy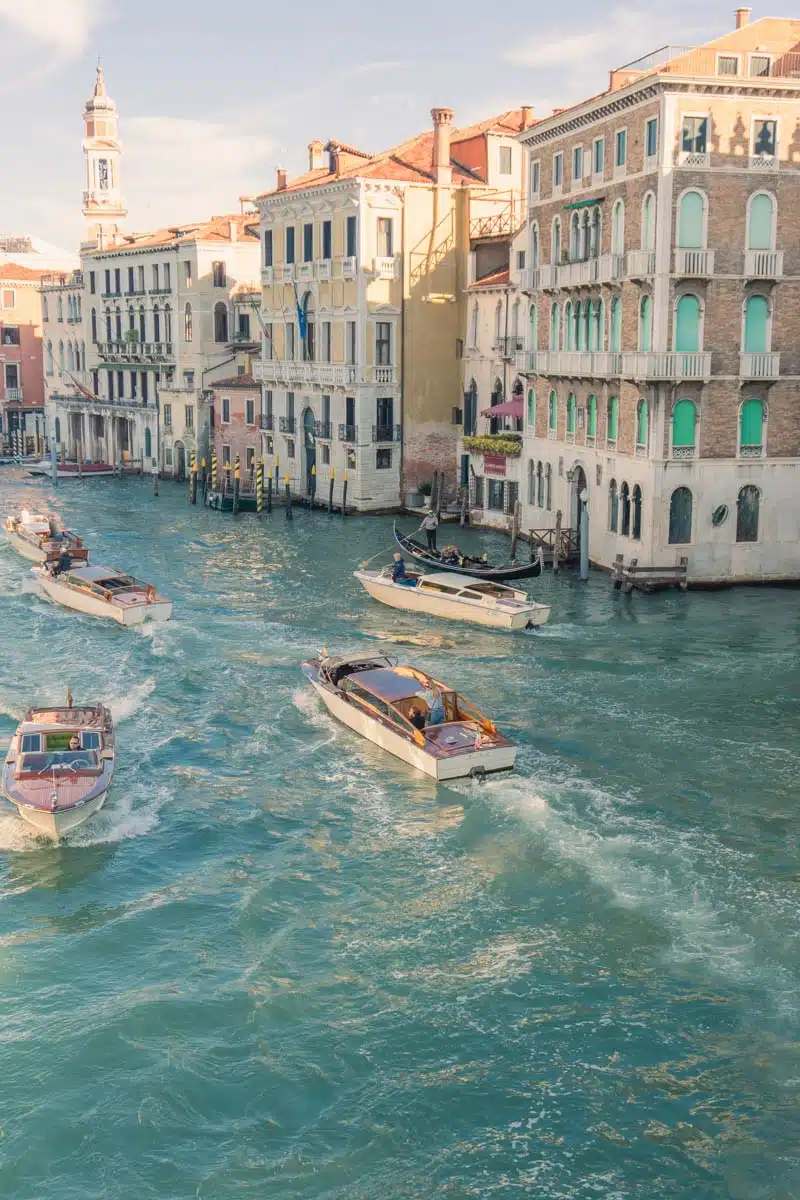 Italians have a saying: "Dolce far niente," which roughly translates to the "sweetness of doing nothing". So, why not head off on a totally chilled out weekend break in Venice?
There are beautiful tourist attractions like St. Mark's Square, Doge's Palace, and the Rialto Bridge that are popular for a reason. But the best way to experience Venice is to just take it one day at a time and explore its crevices on foot or floating through the canals.
This way, you'll find the best-hidden gems unknown to mainstream tourists, like Libreria Acqua Alta, Osteria Al Bacco, and the Chioggia neighbourhood.
Tip: If you have time, go island-hopping to the colourful Burano and Murano for more beauty and fantastic foods.
Florence, Italy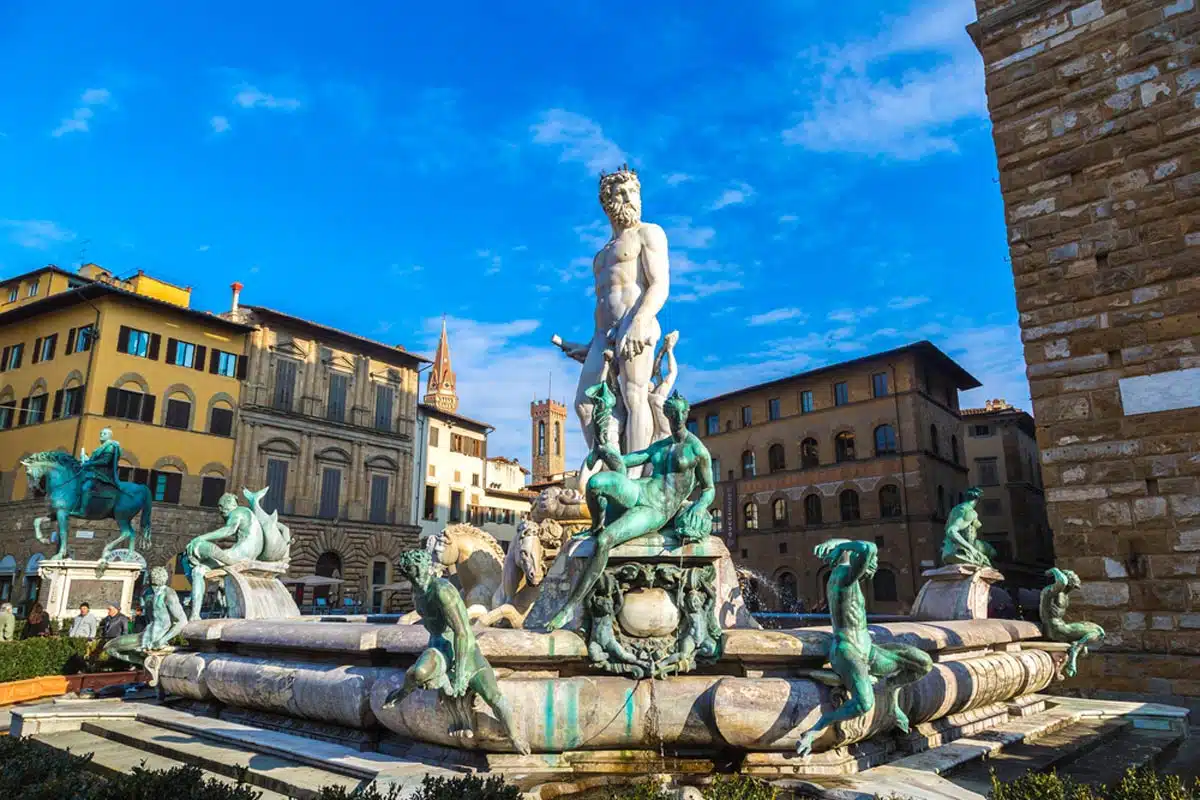 Looking for a cultural and art-filled city break? European cities like Florence are your best bet. This is the birthplace of the Renaissance, with artworks from the likes of Da Vinci, Botticelli, and Michelangelo gracing the walls of the top museums here.
So, it's no surprise that the top things to do in Florence include exploring its art — whether in paintings, architecture, or food. While here, you cannot miss the Uffizi Gallery, Galleria dell'Accademia, and the frescoes of Palazzo Medici Riccardi.
You're spoiled for choice with food, as there are excellent restaurants around almost every corner. Take this food and wine-tasting tour in the Chianti Hills for a deeper understanding of the region's outstanding wines too.
Ljubljana, Slovenia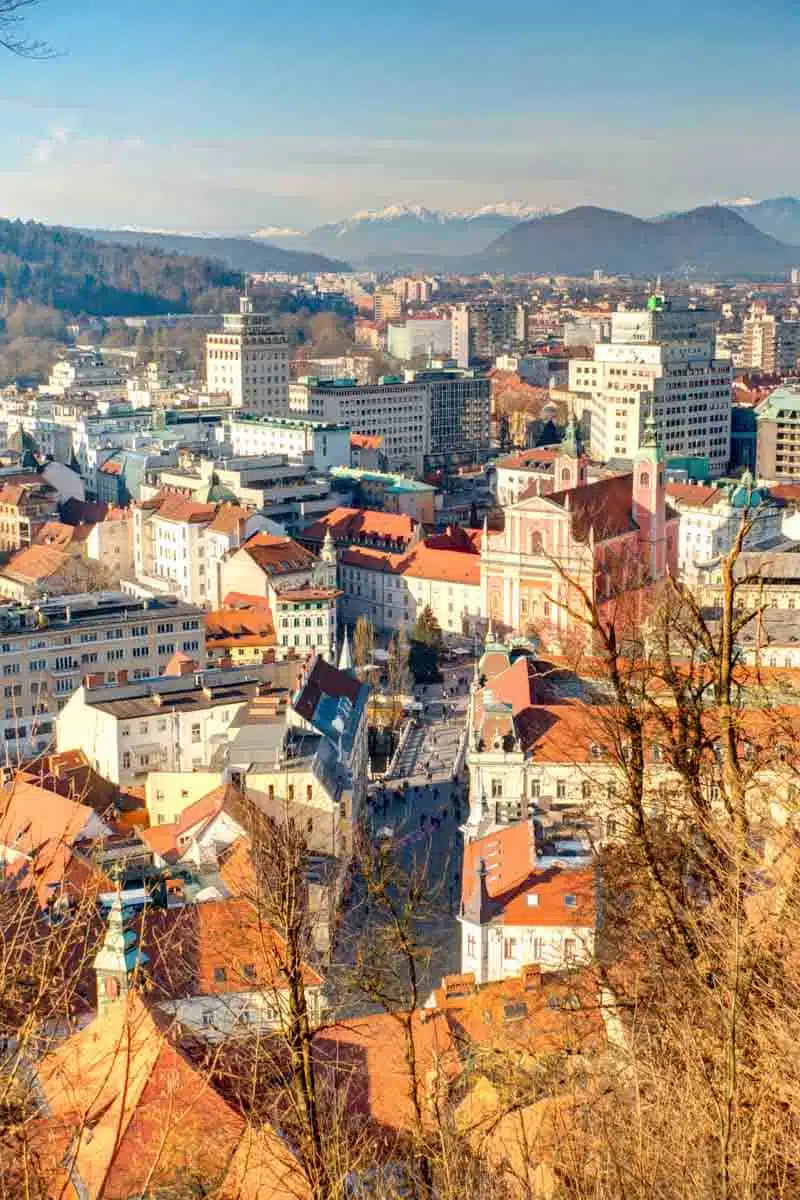 Keep it on the DL, but Ljubljana is one of the best cities in Europe. As one of the smallest cities in the country, Ljubljana is also one of the cheapest city breaks.
Some even call it Europe's Green Capital because of the greenery lining its Medieval streets and canals. As a result, the city is dotted with beautiful spaces and urban art, it's also not uncommon to have the streets come alive with music played by young street performers.
By now, you should catch on that this city is vibrant. So much so that it doesn't matter when you visit this city as it is always like this and has festivals year-round.
Warsaw, Poland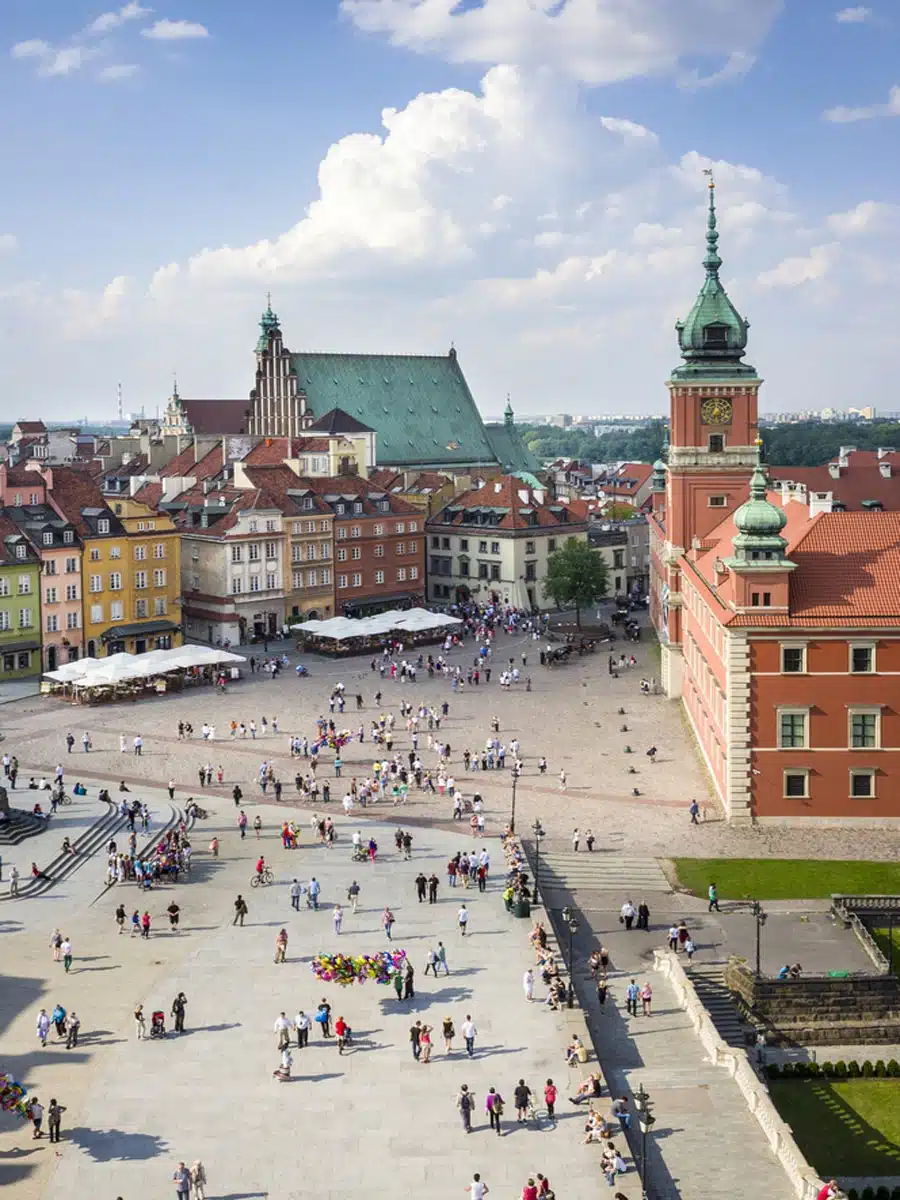 Seriously underrated, Warsaw is a hidden gem (for now) and a great destination for Eastern Europe city breaks. The city is also very affordable and one of the safer options for solo travellers.
You'll find that the city centre is quite colourful, especially in the Old Town where most of the best attractions are. The old cobblestone walkways hide many museums and historic buildings, including the Presidential Palace.
But, there are many more places to explore, like Zapiecek and Gościniec, traditional Polish restaurants that have kept the recipes of old alive.
Practical Tips for Exploring the Best City Breaks Europe Has
Take advantage of the cities' public transport. Most attractions, restaurants, and hotels are also usually within walking distance of each other in big cities. Rural areas typically require you to have a car or pay high prices for private taxis.
Europe is relatively compact, so you can visit a few cities for low-cost short breaks around Europe thanks to trains and buses.
Cities are busy, so make attractions and restaurant reservations to avoid disappointment.
Europe City Breaks: Read Next