Spend an incredible weekend in Amsterdam with the help of this handy guide. Discover how to spend 2 days in Amsterdam.
Words by Allison, the outdoor and travel blogger behind She Dreams of Alpine.
If you find yourself traveling through Europe, Amsterdam will likely be high on your list of European cities to visit during your trip.
Amsterdam has a relatable charm and coziness to it, and as you walk or bike around its neighborhoods and canals it becomes easy to feel like you belong there.
There is an overwhelming number of things to do in Amsterdam and you may not know where to focus your time.
You could spend a whole weekend just exploring its world-renowned museums such as the Van Gogh Museum and the Anne Frank Museum, or you could spend your weekend wandering from canal to canal watching the hustle and bustle all around you.
However, if you're looking to get a little taste of the best things to do in Amsterdam, from touristy to local, we have detailed the perfect weekend itinerary below.
2 Days in Amsterdam: Practical Information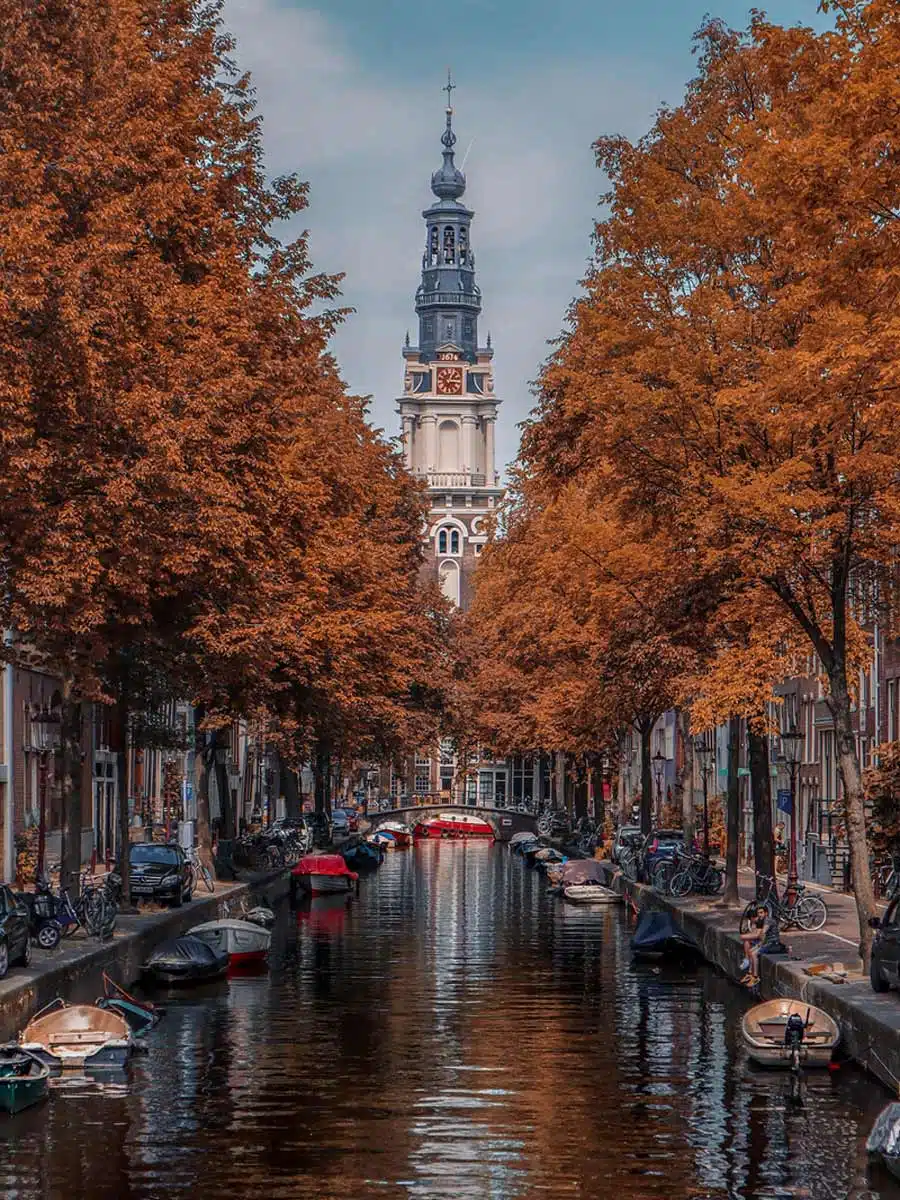 When to Visit Amsterdam
You can visit Amsterdam nearly year-round, but the best times to explore Amsterdam are during its summer months, May through September.
The weather is pleasant all day during the summer, most days reaching only a maximum of 70 degrees Fahrenheit with a low in the mid 60's. If you really want to maximize your time spent exploring the city on foot or bike, definitely consider visiting in the summer.
How to Get to Amsterdam
Amsterdam is located in the Western portion of The Netherlands, next to Germany and Belgium. There are many different ways to get there depending on where you are starting your journey from.
You might travel by train via the Eurorail, rent a car and drive, or possibly fly into its international airport, Amsterdam-Schiphol Airport. If you fly into Amsterdam, it is easy to take a connecting train from the airport to various areas of Amsterdam.
Once you are in the heart of Amsterdam, it is easy to get around. Feel free to walk, bike, or grab a taxi! It is a very pedestrian and bike-friendly city.
What to Bring
Outside of the normal items to bring on a vacation, there are a few more additional items I recommend that you bring on your trip to Amsterdam:
A jacket for the evenings and mornings
A raincoat (it is known to rain frequently in Amsterdam)
Umbrella
Comfortable walking shoes
Where to Stay in Amsterdam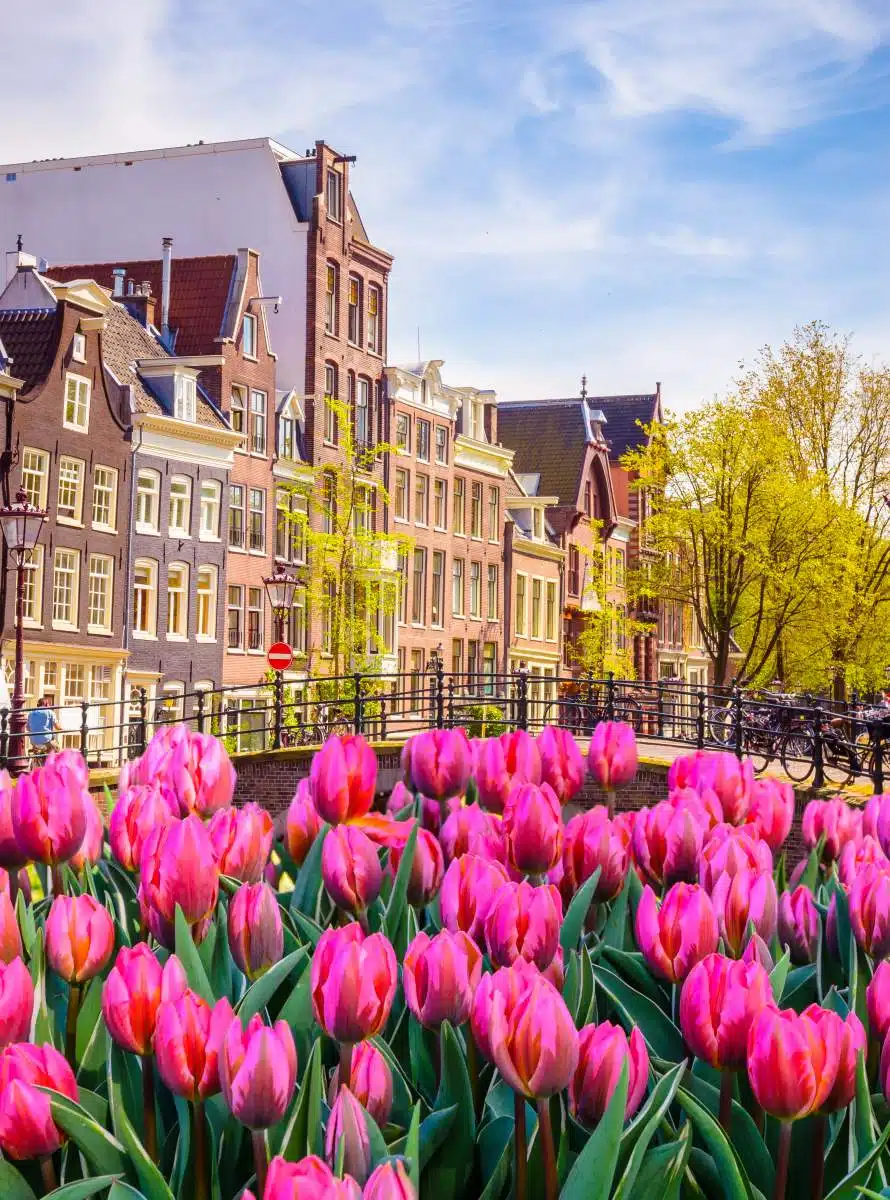 There are an endless number of excellent hotels and Airbnb options to stay at in Amsterdam, many of which have a unique modern feel to them (or old-world charm if that is what you prefer).
If you have just flown into Amsterdam, you may choose to spend your first night near the Amsterdam-Schiphol Airport at one of the unique nearby hotels such as CitizenM Schiphol Airport Hotel, or you may choose a hotel closer to the Canal Ring in Amsterdam.
Definitively think about your itinerary before booking and whether you'd enjoy walking or riding a bike throughout Amsterdam.
For our weekend in Amsterdam, we choose to stay slightly outside of the main canal ring, close to Vondelpark at a hotel called Westcord Fashion Hotel Amsterdam.
The rooms were very nice, affordable and the hotel had bike rentals on site which was important to us because we were anxious to do some riding around Amsterdam for a more "locals" commuting experience.
Still, we were only a 15-minute bike ride to Amsterdam's best attractions.
The Perfect Weekend in Amsterdam: A Sample Itinerary
Amsterdam Itinerary: Day 1
Explore Amsterdam on Bike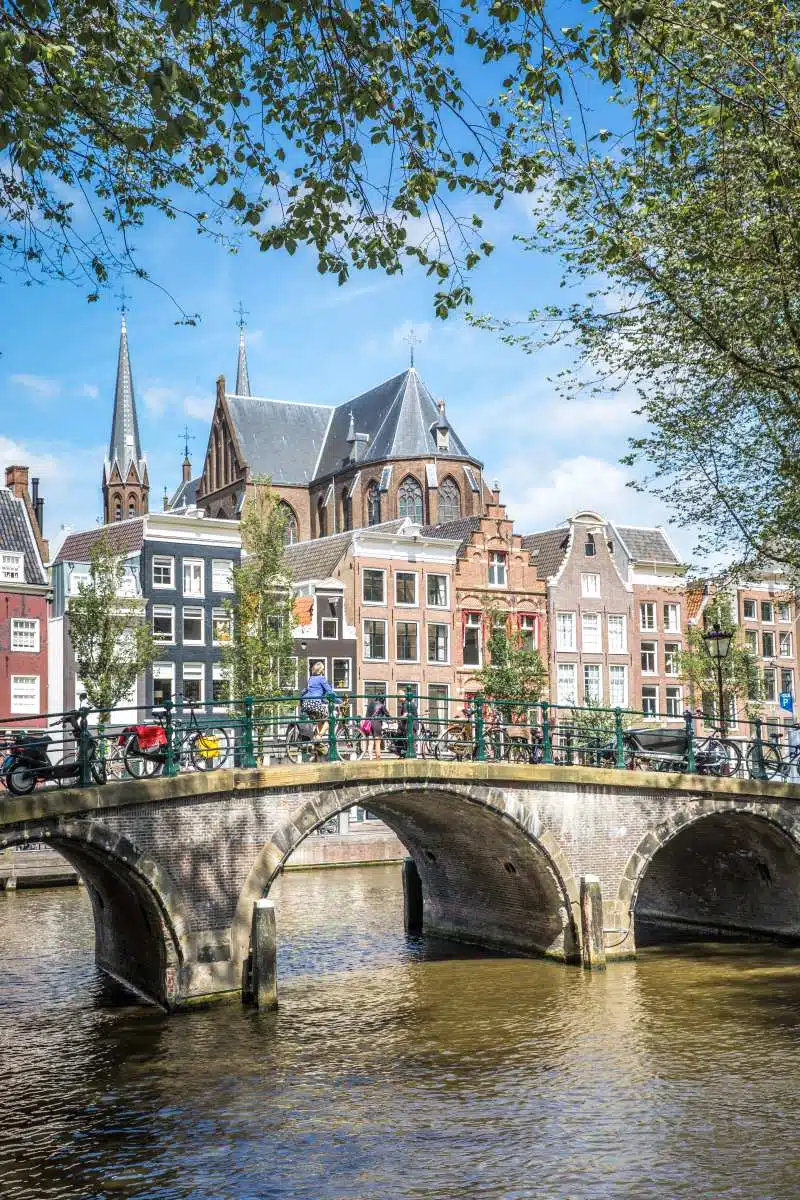 On your first full day exploring Amsterdam, instead of grabbing a taxi, opt to rent a bike to experience the city in a way that most of the locals commute.
Start your day with a ride through the beautiful Vondelpark, where many of the locals go to relax in the summer months. Vondelpark is one of the most famous parks in the Netherlands and is the largest park in Amsterdam.
On your ride through Vondelpark, feel free to make a loop around the whole park to see it in its entirety. When you are ready to keep moving, start making your way toward the West end of Vondelpark and make the short ride over the Rijksmuseum, Stedelijk Museum and Van Gogh Museum area.
Spend Some Time in a Museum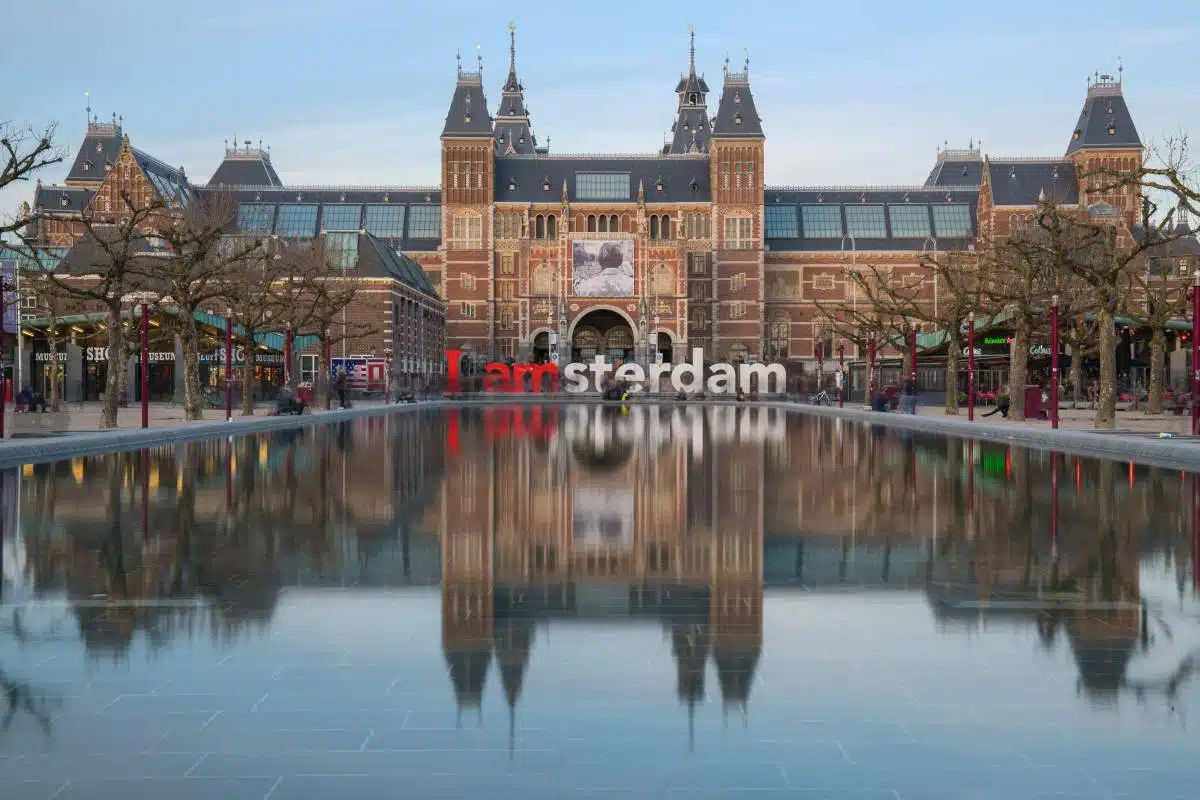 Before settling in on a museum to check out though, ride over to the I Amsterdam sign to take a few photos in front of this touristy but fun Amsterdam word sculpture.
Spend your morning and afternoon immersed in one of Amsterdam's great museums. For everything related to Van Gogh and his impressionistic style art, the Van Gogh museum is an interesting and beautiful one to explore.
Alternatively, you could explore the Rijksmuseum which is dedicated to Dutch art and history. You could also choose to visit Stedelijk Museum which is home to best modern and contemporary art and design in Amsterdam.
Enjoy a Cheesy Dinner
By the end of all the walking and riding around, you will be ready to kick back and relax for a bit.
We suggest returning your bikes back to your hotel and then grabbing a taxi to go eat dinner at a fabulous Fondue restaurant located near the Red Light District called Het Karbeel Fondue.
Treat yourself to one of their delicious fondues, grab a beer, and relax a little before going to walk around Amsterdam's famous Red Light District.
Explore the Red Light District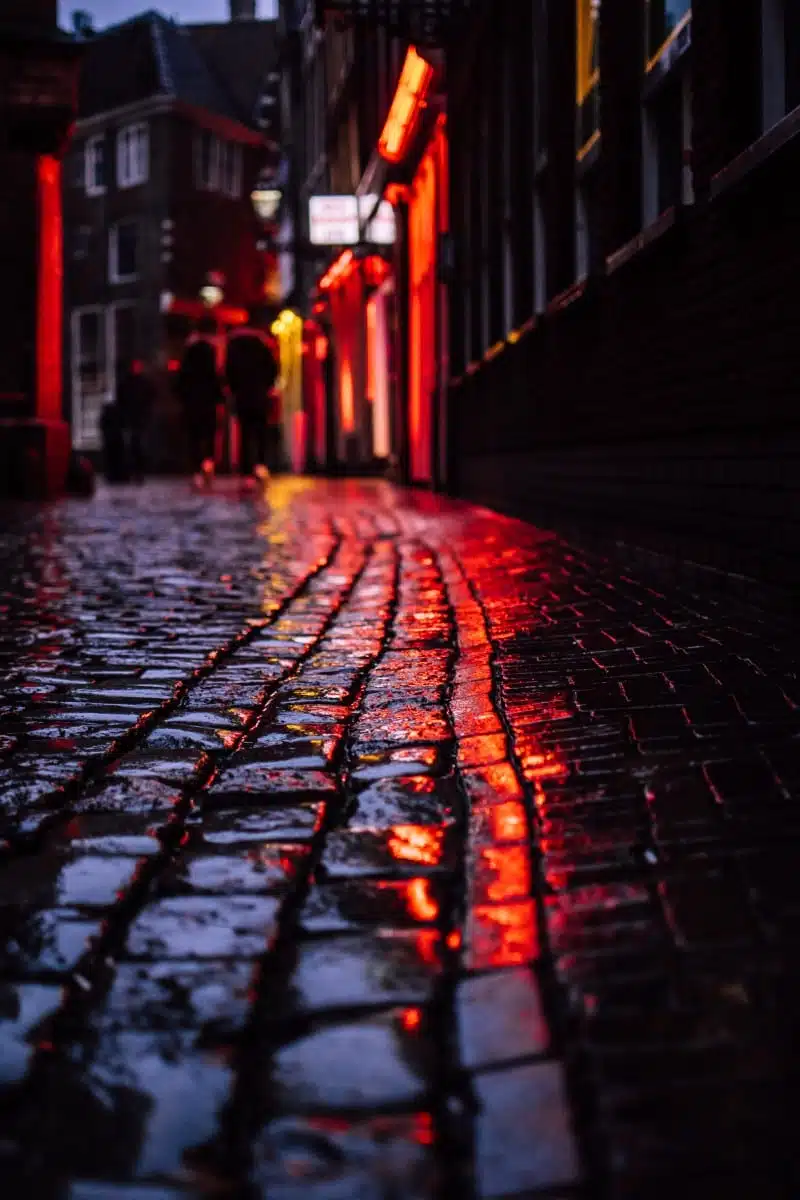 Once you've had your fill of fondue, you are only a short walk over to the Red Light District. Even if this isn't typically your scene, it is still fun to walk around for a bit.
There are local bars and shops you can grab a beer or coffee at and people watch from a distance. Soak up the relaxed vibes in Amsterdam, and experience its accepting and vibrant culture.
Amsterdam Itinerary: Day 2
Chow Down on Pancakes for Breakfast
On your second day in Amsterdam, start your day off with breakfast at Mook Pancakes where you can find over 10 delicious pancake options along with fresh juices and coffee.
Savory or sweet, they have just about every great combination you could think of!
Visit Anne Frank House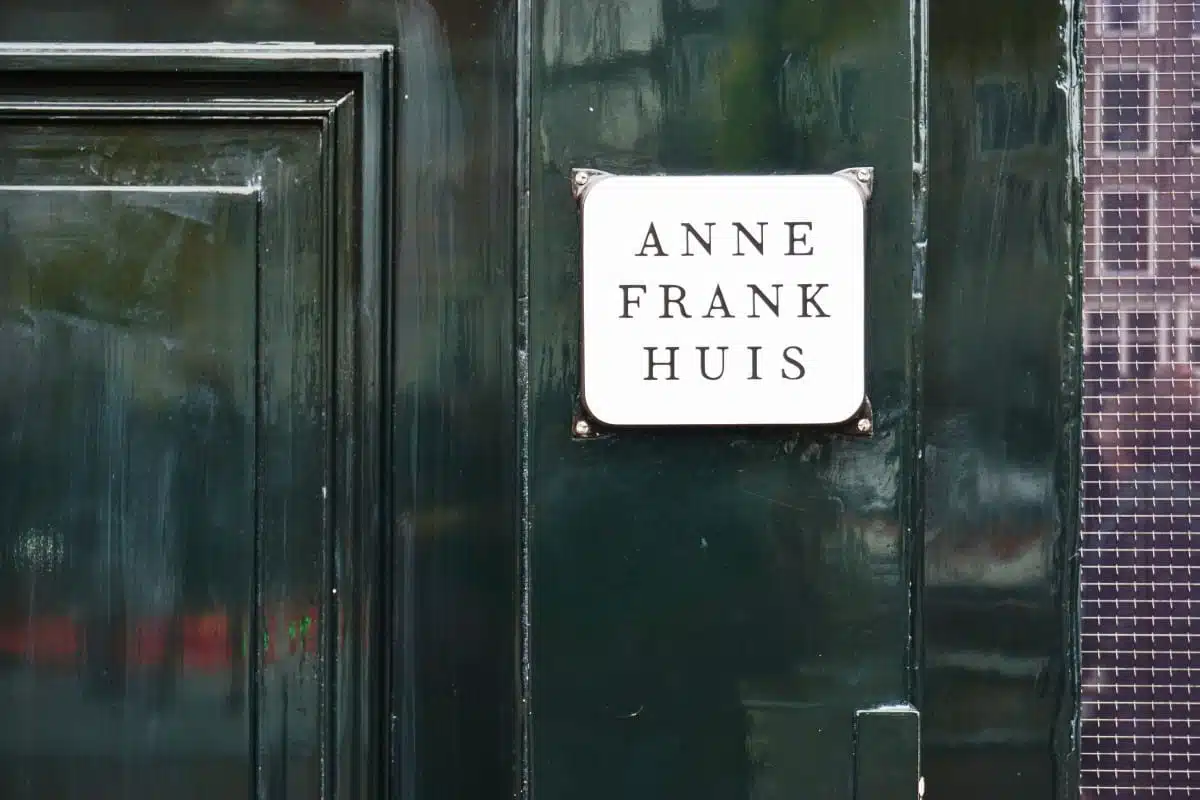 Then head to the Anne Frank House, one of Amsterdam's most popular attractions, home to Anne Frank when she was in hiding with her family from the Nazis during World War II.
You'll spend several hours wandering through the house and reading about her story and her time there in hiding. It is a great way to be transported back in time to what Amsterdam was like back during the 1940s.
Fries, Please!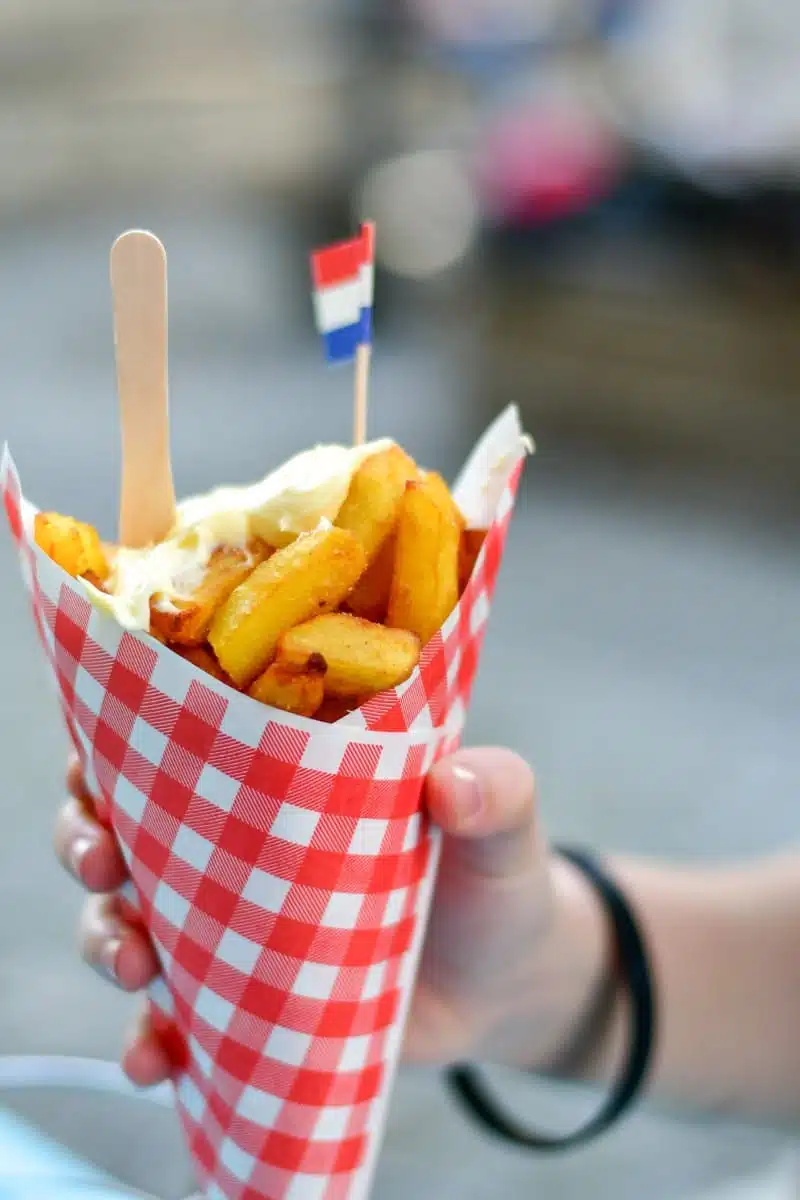 In lieu of having a sit-down lunch somewhere, make your way over to Central Station to Vlaamse Frites for the Dutch classic snack of "frites and mayo", basically French fries with mayonnaise.
Then walk around the central station area with your fries and explore some of the shops, or perhaps even take a tour of the Royal Palace of Amsterdam.
Take a Trip to the Heineken Experience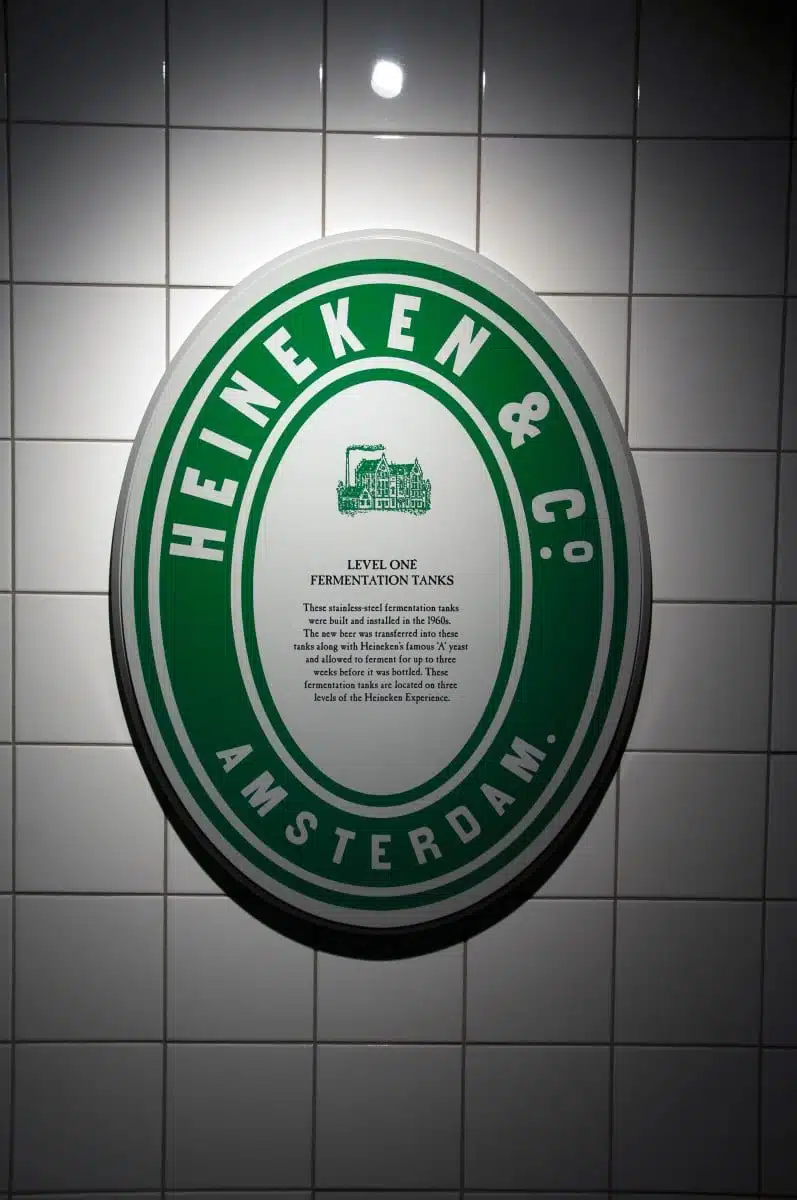 To complete your weekend in Amsterdam, head to the Heineken Experience and participate in this fun brewery tour. You'll learn all about the Heineken origin story, the brewing process and even participate in some fun interactive exhibits.
At the end of your tour, you'll get to sit back and enjoy a light refreshing Heineken as you think back to your weekend in Amsterdam. A great way to end your trip!
2 Days in Amsterdam: Final Tips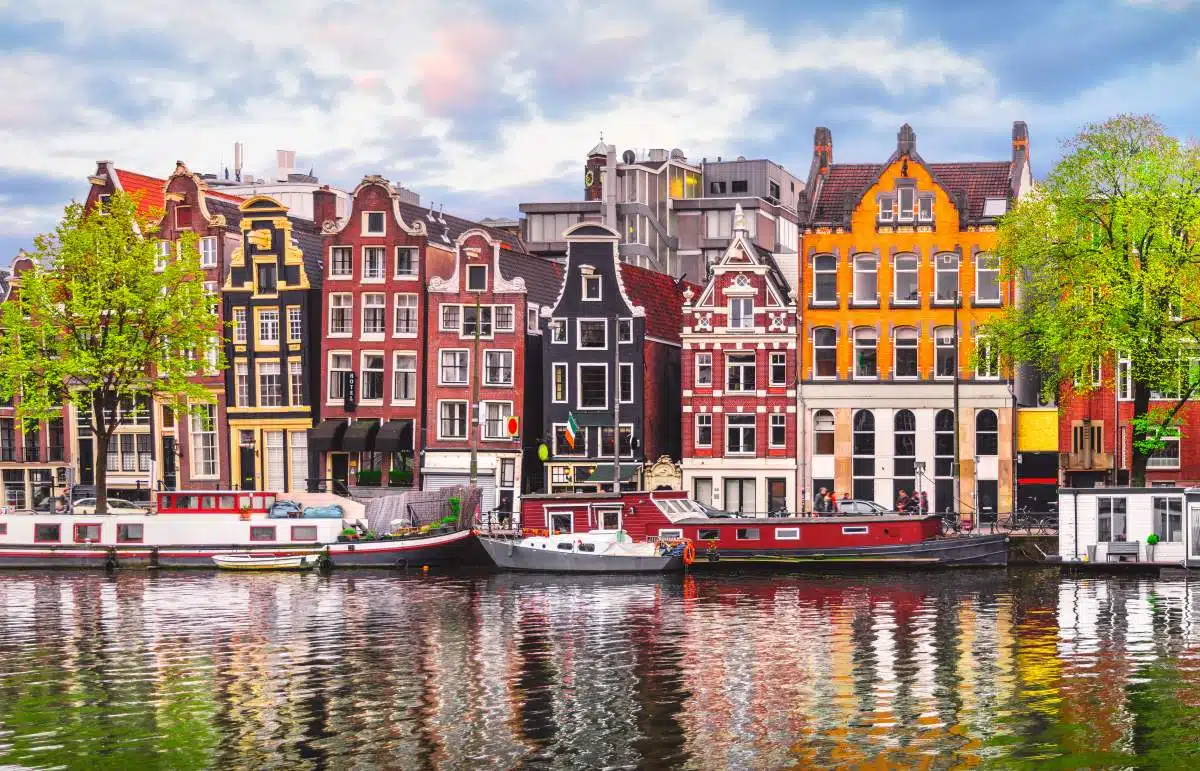 The schedule above can certainly be adapted based on your preference and energy, but here are a few final tips:
Definitively give exploring Amsterdam via bike a try during one of your days there. Amsterdam is a super bike friendly city, and it's fun to wander the town like a local.
Spend some time at Amsterdam's main attractions! Sometimes we can get caught up in wanting to do things differently or not being touristy, but if you've never been to Amsterdam before, their big museums and touristy attractions are definitively worth the visit! Amsterdam is rich in its culture and history, and these museums are great ways to get to know about that a bit more.
You may think mayonnaise with French fries sounds odd, but definitely give this Amsterdam favorite a try! Another classic is pickled herring, if you're brave enough!
However you decide to spend your time, Amsterdam is sure to become one of your favorite cities!
---
Special thanks to Allison for writing this guest post! You can find more of her awesome hiking and outdoor content on her blog, or on Instagram or Facebook.