Ready to discover Europe in winter? From Northern-light-filled skies to chic city break escapes, these are the places you need to explore.
What's so great about Europe in winter? Quite a lot.
Whether you're looking for the quintessential winter wonderland experience or just want inspiration for a short getaway, these are the spots where you can indulge in a fabulous winter break.
Let's go!
Tip: Looking for sunnier climes? Read my guide to where to find winter sun in Europe.
Winter in Europe: Destinations You Need to Visit
Rovaniemi, Finland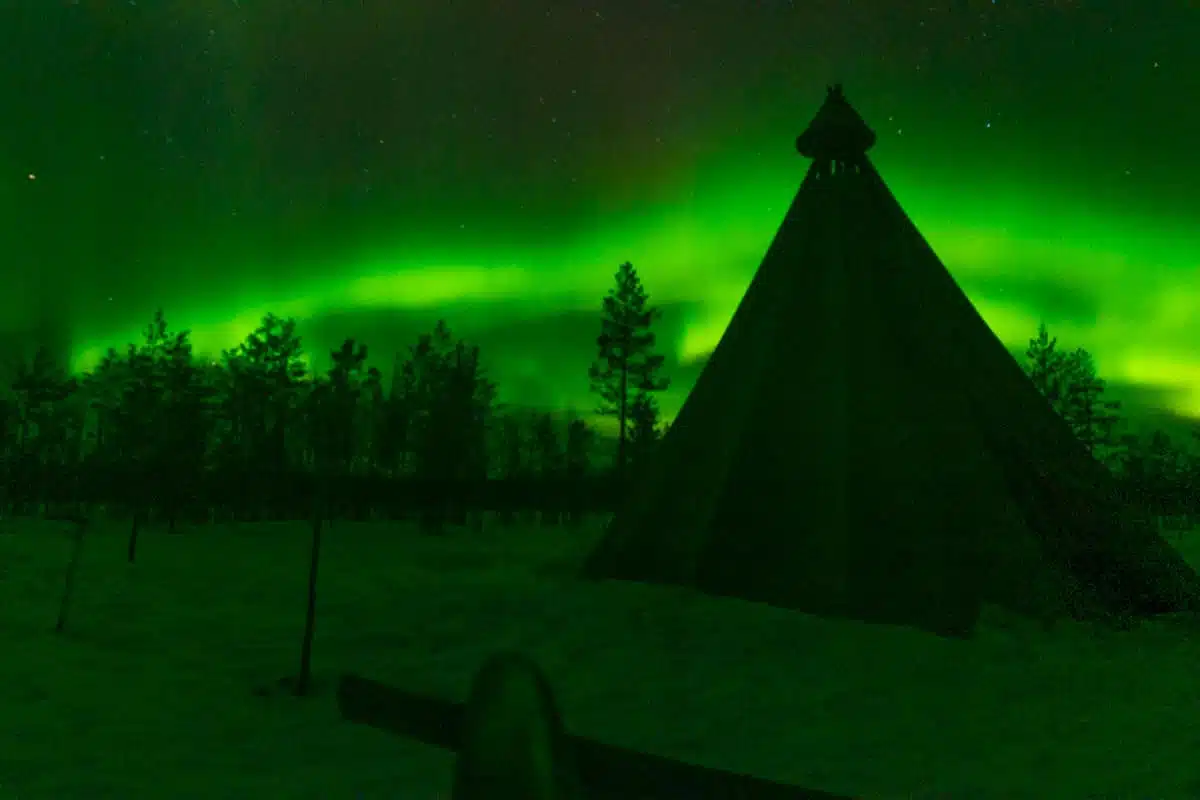 When it comes to having a claim to fame, few places can compare to Rovaniemi, the capital city of Finnish Lapland.
If you ask me, claiming to be the official hometown of Santa Claus is quite a bold statement.
However, once you set foot in the region, it's not easy to deny that it is enchanting. Brimming with reindeer farms, husky sledding, and ice skating rinks, it's rather magical.
Oh, and did I mention the city's famous Northern Lights safaris? Undoubtedly one of the real highlights of Finland in winter.
Suggested Stay: HAAWE Boutique Apart Hotel
Tip: Book this snowmobile safari to experience the best of Rovaniemi.
Zermatt, Switzerland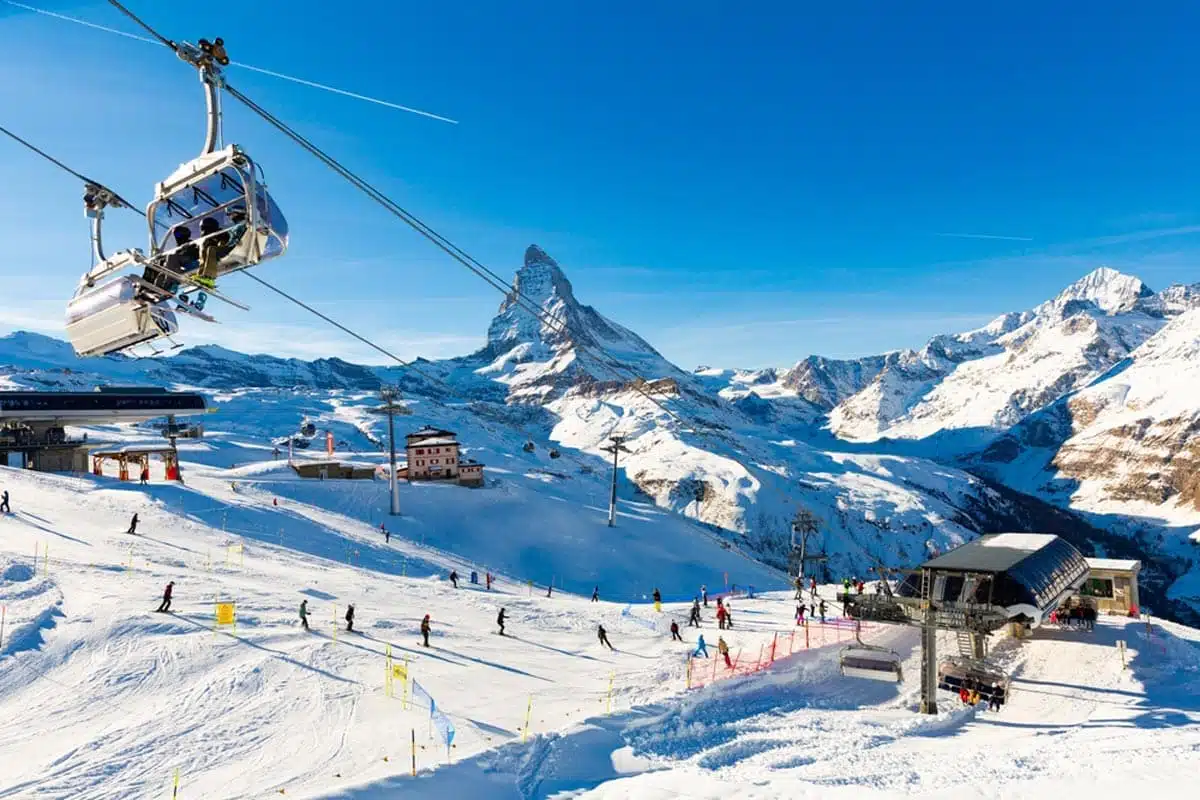 Embarking on a skiing adventure when it's winter in Europe is almost a no-brainer. And when you're in Zermatt, it's a must.
Set at the foot of Switzerland's Matterhorn mountain, it's one of the best cities to visit in Europe in winter.
A gorgeous resort-focused city, Zermatt comes across as a skier paradise. Prepare to LOVE its fresh snowy powder, stunning views, and banging après-ski scene.
Besides the possibility of many a snowy escapade, the town abounds with spas, hearty pubs, and elegant restaurants.
Suggested Stay: Backstage Boutique SPA Hotel
Prague, Czech Republic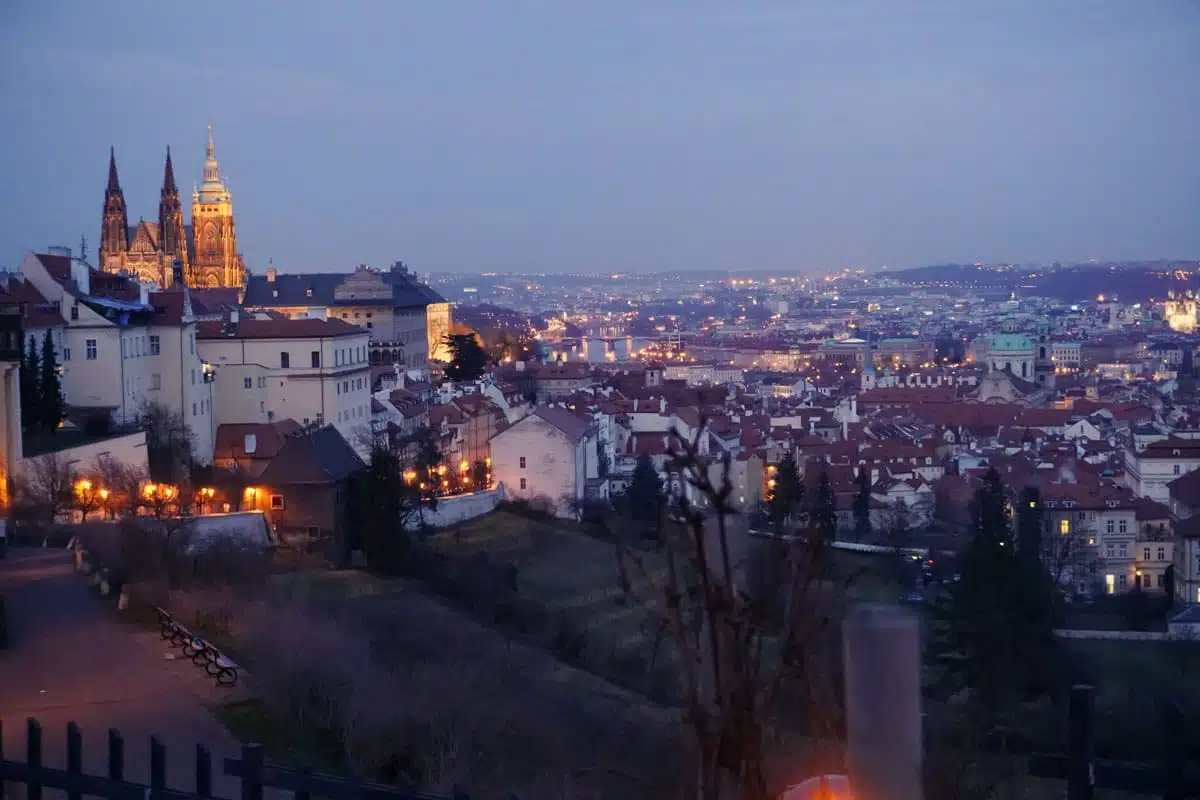 The grand and epic city of Prague in winter is a strong competitor for many things. One of them is being the best city in Europe to visit in winter.
Now, while most locals flock to more sunny and warm destinations, you'd be wise to explore its city streets as the cold sets in.
Picture old-world grandeur, stunning hotels and places to stay, with heaps of culture lightly dusted by crisp white snow. Pretty majestic, isn't it? Welcome to Prague, intrepid traveller.
Beyond the atmosphere winter brings, the nightlife here is impressive as its cosy pubs and the famous European Christmas Market are sure to keep you entertained.
Suggested Stay: Cosmopolitan Hotel Prague
Zagreb, Croatia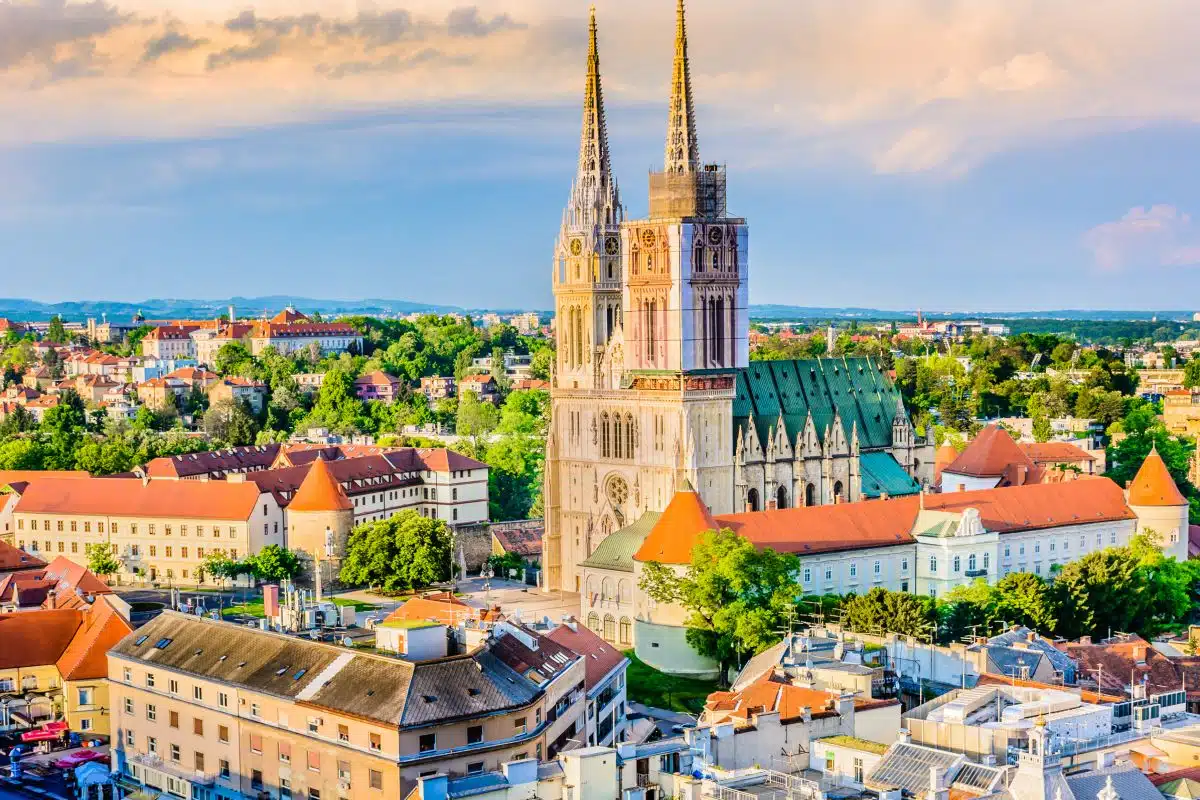 Come wintertime and the rise of questions like, 'Where to go in Europe in winter?', I've got a stunner for you.
The central European capital of Croatia, Zagreb. Cobbled streets within its old city quarter meeting classic baroque architecture create quite the scene.
Zagreb is also home to one of the best winter festivals in Europe. Wondering what to do in one day in Zagreb? The annual Advent in Zagreb festival brings together over 25 markets, ice skating rinks, and stunning illumination events.
And if you want some scenic beauty, take a trip to the nearby Plitvice Lakes National Park, which features 16 terraced lakes and numerous frozen waterfalls.
Suggested Stay: Swanky Mint Hotel
Tallinn, Estonia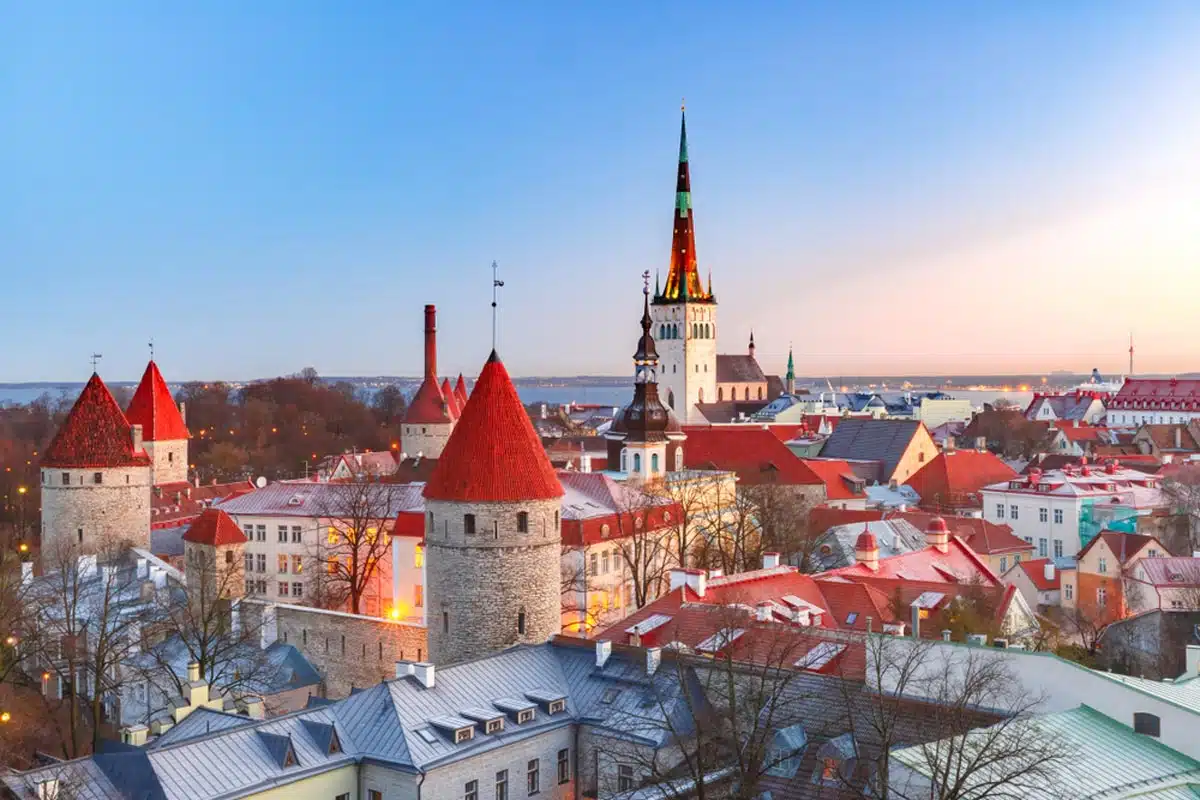 Sitting snugly on the fringes of the Baltic Sea, you'll find the charming city of Tallinn.
An Estonian treasure characterised by turreted castles, mediaeval churches, and decades-old merchant houses.
The city boasts one of Europe's best-preserved historical centres and falls under UNESCO preservation.
Trust me, exploring its streets and markets in winter is whimsical, but the views from Toompea Castle are pure magic. Tallinn easily makes it amongst the best winter city breaks in Europe.
Suggested Stay: Radisson Blu Hotel Olümpia
Vienna, Austria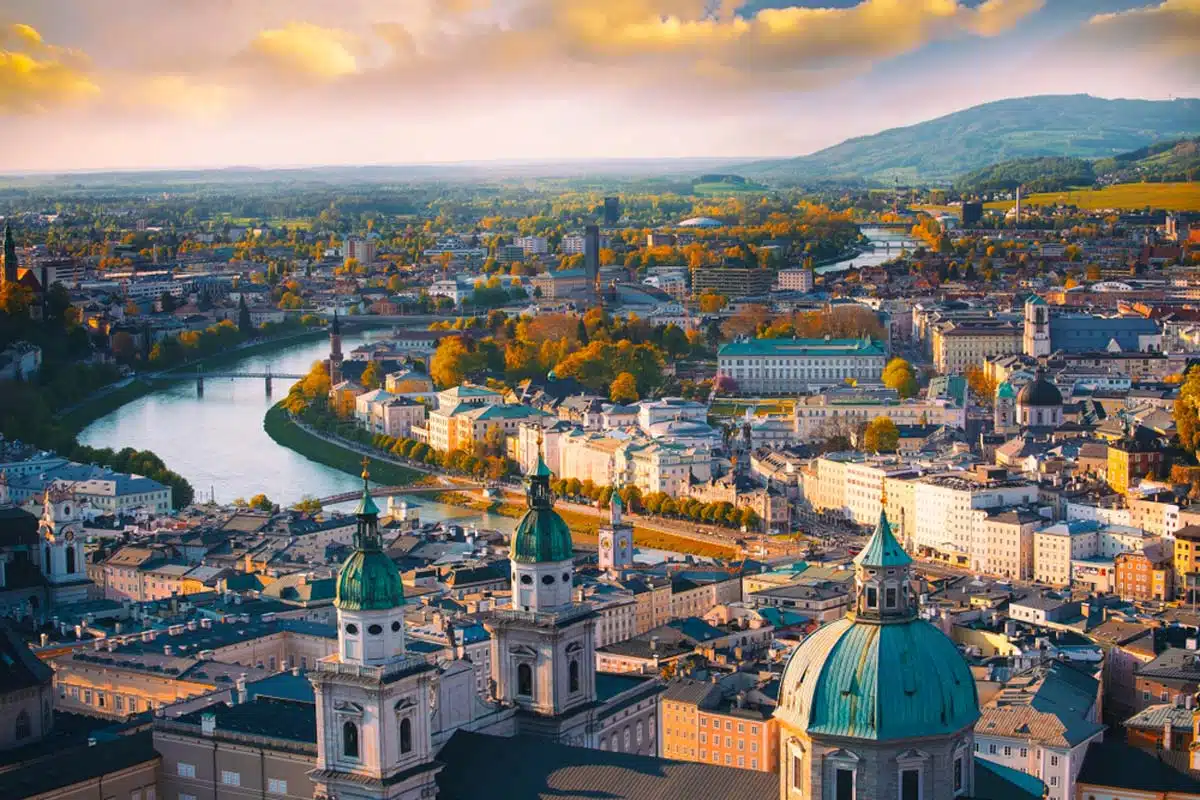 Regardless of the season, the capital city of Austria, Vienna, is a must-visit. But there's something special about the facade the city wears during winter. Once you see Schönbrunn Palace and St. Charles Church dusted with snow, you'll agree.
What's there to do, though?
Indulge (or overindulge) in the variety of hot chocolate or sachertorte cake the city overflows with. And while doing so, attend one of the many free outdoor simulcasts of opera, or join the fun at a classical holiday concert.
Suggested Stay: Hotel Brauhof Wein
Reykjavik, Iceland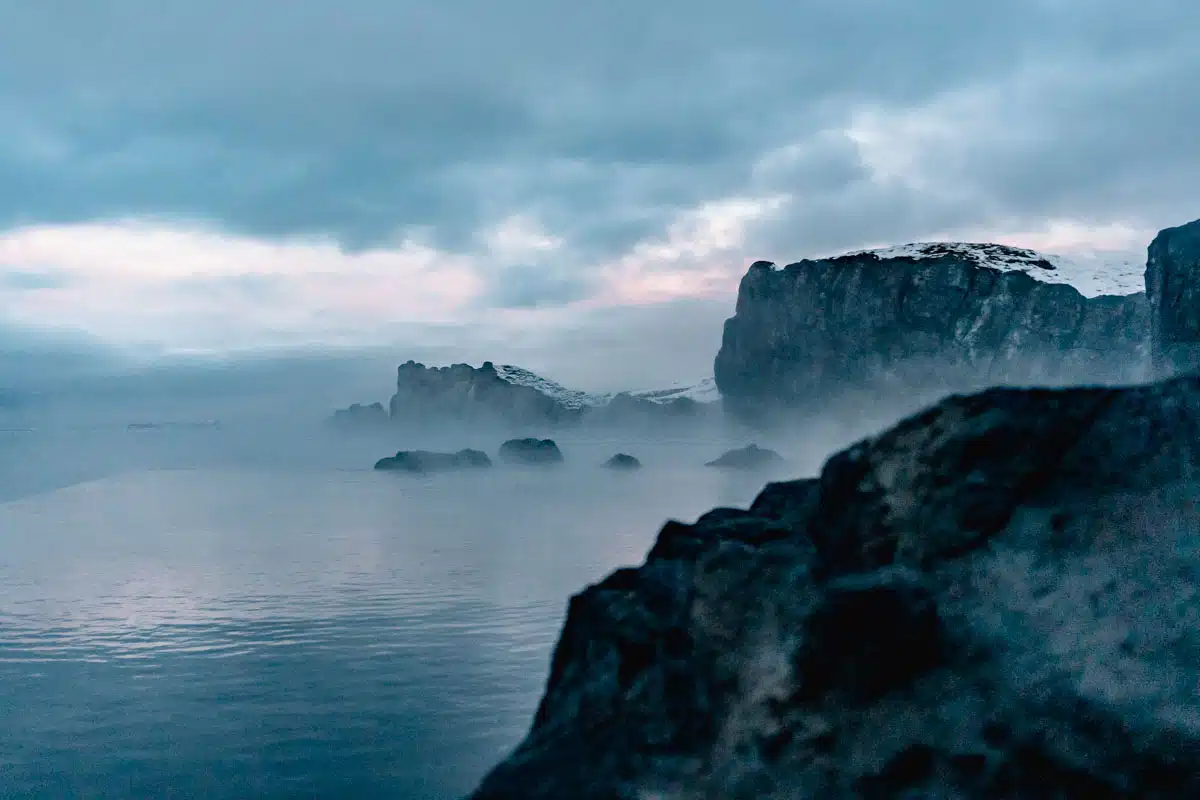 There are few destinations as perfect for a winter city break in Europe as Reykjavik.
While most other destinations simply muddle through winter, you'll find abundant things to do in Reykjavik during the chillier months – you could even say it's when the city is at its very best.
So much so that one of the most significant winter events, the Reykjavik Winter Lights Festival, coaxes thousands to its streets.
The hot springs of Iceland – like the gorgeous Sky Lagoon will warm you up if you want to find the perfect respite from the cold. On the other hand, so will the local Icelandic schnapps.
Suggested Stay: The Reykjavik EDITION
Budapest, Hungary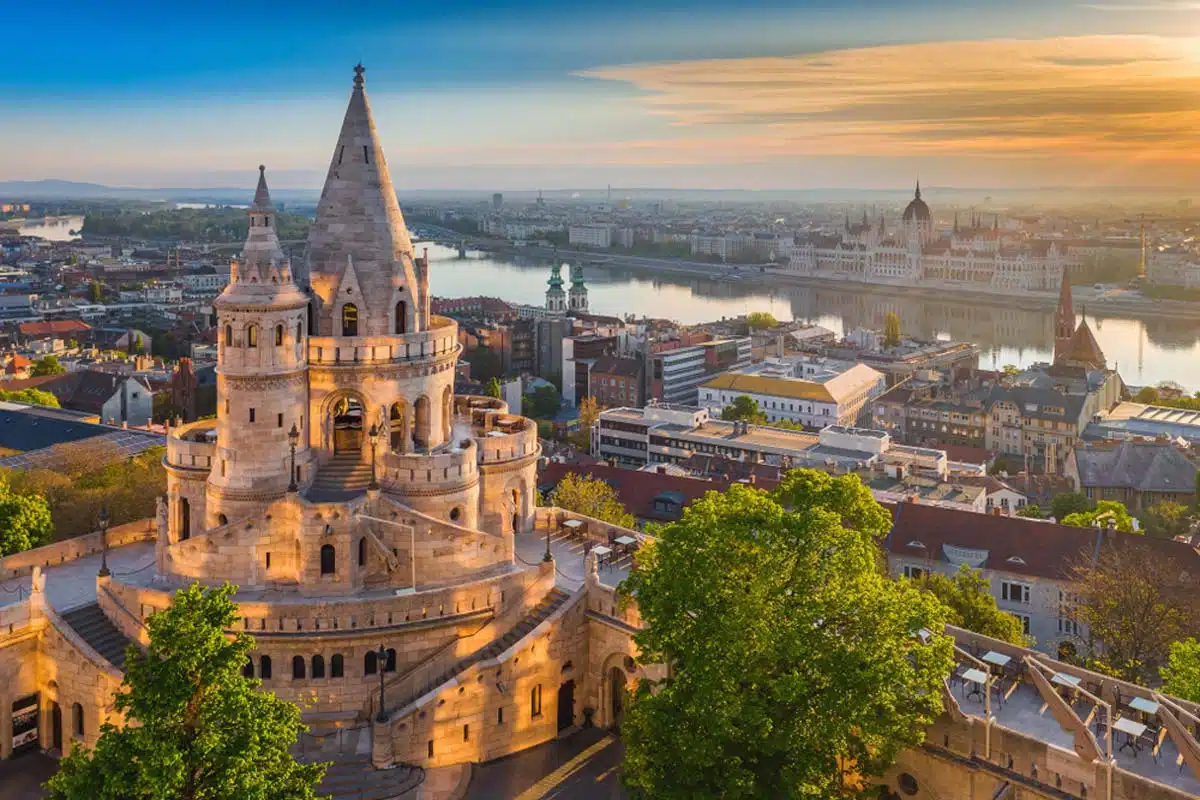 Another winter destination in Europe that gloriously embraces the season is Budapest. It's awe-inspiring how well the best things to do in the city adapt to the colder and shorter days of winter.
What most come for in Budapest, however, is the city's renowned thermal baths, which are a true godsend during winter.
Another way to keep warm while enjoying the city in winter is to indulge in treats like chimney cakes served by the many cafes. You can't skip ice skating at Vajdahunyad Castle either.
Suggested Stay: Silver Hotel Budapest
Copenhagen, Denmark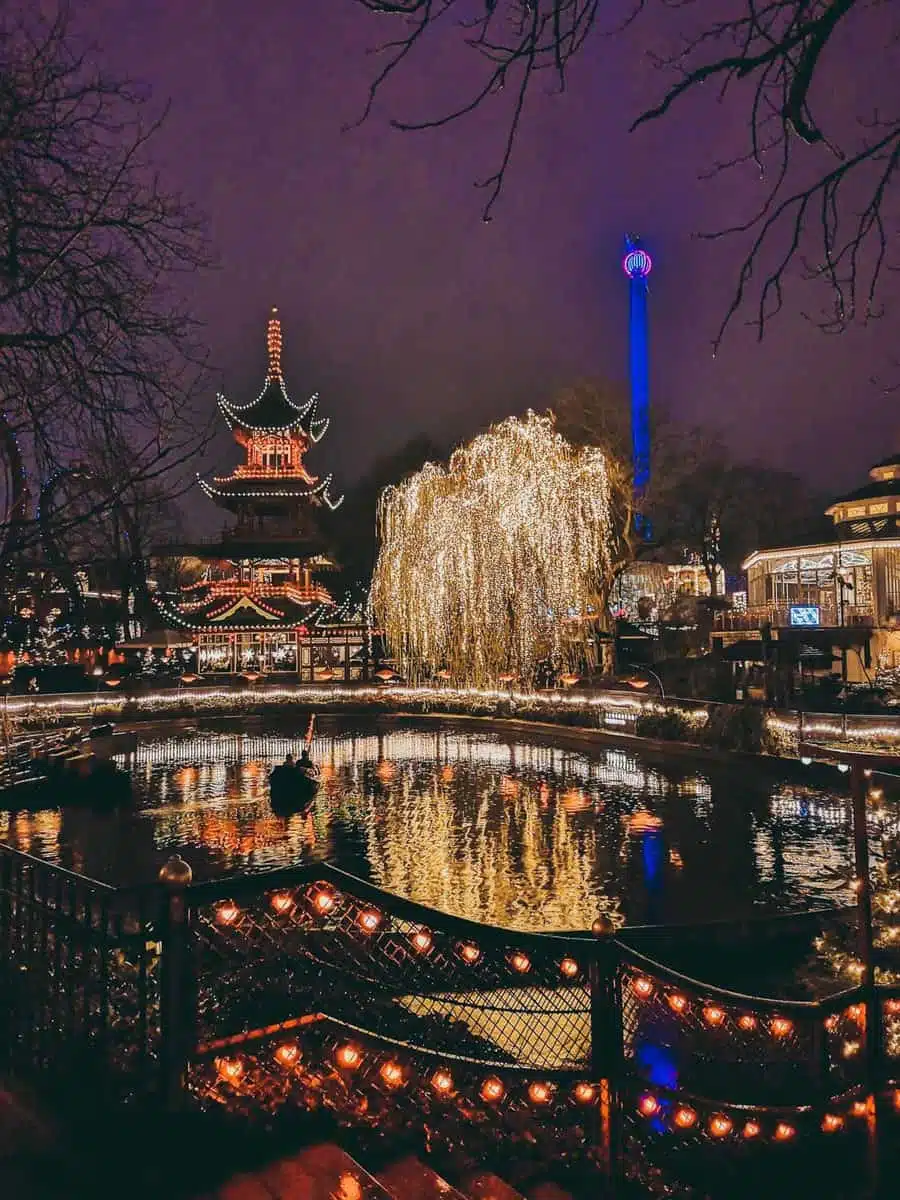 The Danish concept of 'cosiness' or hygge, as it's locally known, originates in Copenhagen.
It's not hard to see why due to the splendid way the city welcomes winter. Pastry shops, cafes, and Michelin-starred restaurants in the city draw inspiration from the season, and you'll praise them for it.
Sure, you could stay indoors, but dare to step outside. You'll find attractions such as the Tivoli Gardens and the city's canals bathed in a wintery glow. Then head on a sightseeing adventure to feast your eyes upon Nyhavn's buildings set in the winter background.
Suggested Stay: Ascot Hotel
Tip: Find out how to spend three days in Copenhagen with this perfect itinerary.
Venice, Italy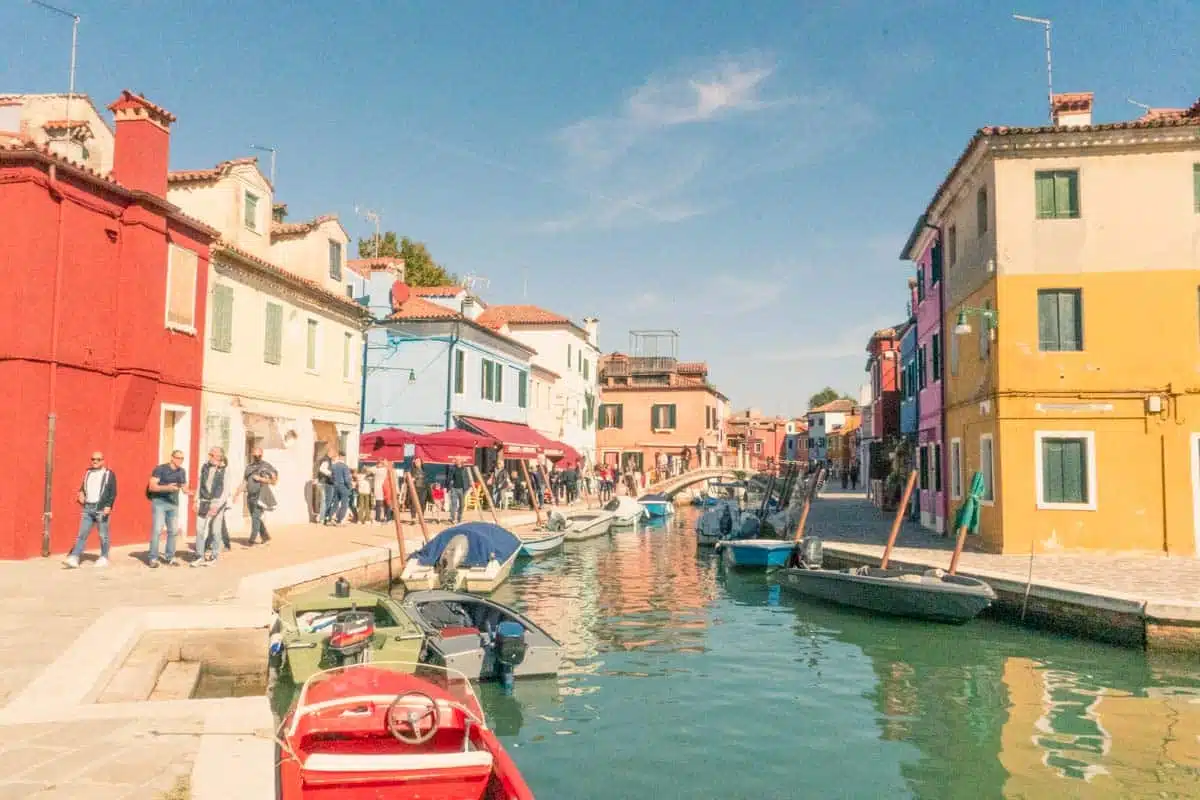 What happens to Venice when peak season is over?
Okay, obviously, tourist numbers drop significantly, but something else happens. A quiet, almost surreal atmosphere takes over the city as winter mist covers the canals.
So besides not having a selfie stick poking your sides in massive crowds, what else can you look forward to? Winter in Venice signals the arrival of Carnevale. One of its most famed events, you'll witness parades of locals extravagantly dressed, brandishing ornate masks take to its streets. Two words — pure magic.
Suggested Stay: Hotel Scandinavia – Relais
Hallstatt, Austria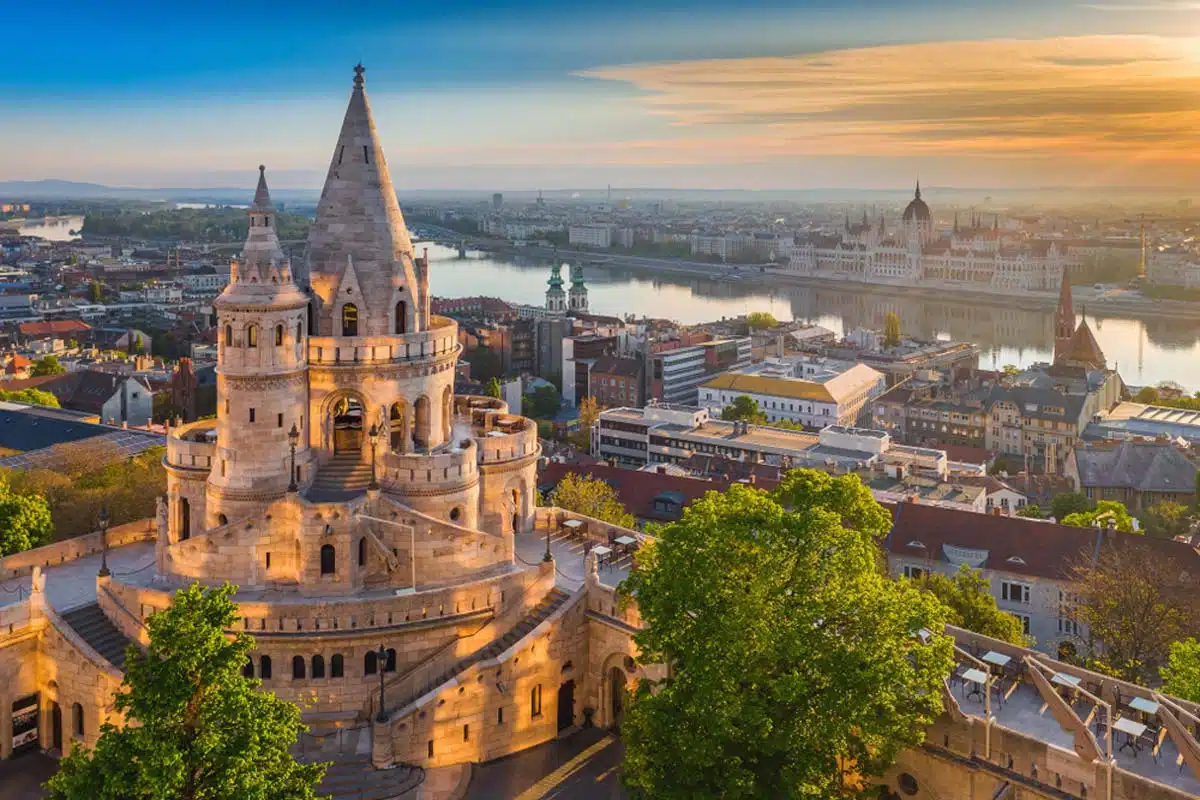 When you hear the term 'storybook setting', I bet that quite a variety of images cross your mind. One of them should be the quaint village of Hallstatt in Austria.
About an hour from Salzburg, it's one of the best city breaks in winter in Europe.
You can expect the norm regarding winter activities, including skiing, snowshoe hiking, and horse-drawn carriage rides. However, what sets Hallstatt apart is its gorgeous 12th-century churches and the Dachstein Mountains, stunningly tinged in white snow.
Suggested Stay: Heritage Hotel Hallstatt
Amsterdam, Netherlands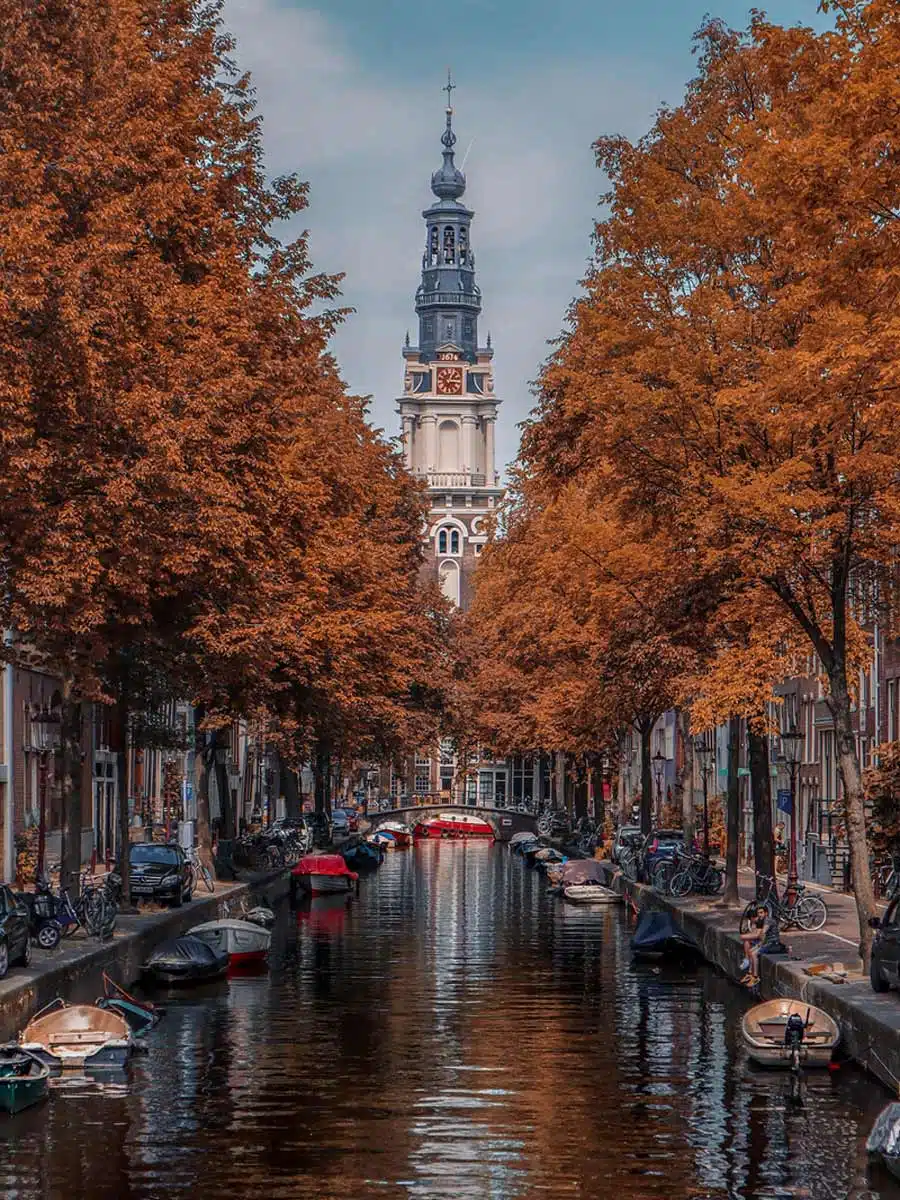 What could be better than hearty Dutch food served in cosy restaurants with epic views of snow and mist-shrouded canals? Well, during winter in Amsterdam, only a handful of things. Let me be the first to say that few places personify wintery glory quite like this city.
Its list of attractions is incredible, but one stands out far above the rest.
The annual Amsterdam Light Festival is a global collaboration of the best in modern illumination displays. Each festival follows a theme, and each is unique from the previous. Think of massive drones shaped like butterflies fluttering through a snowy drizzle. And that's just one example.
Suggested Stay: YOTEL Amsterdam
Lofoten Islands, Norway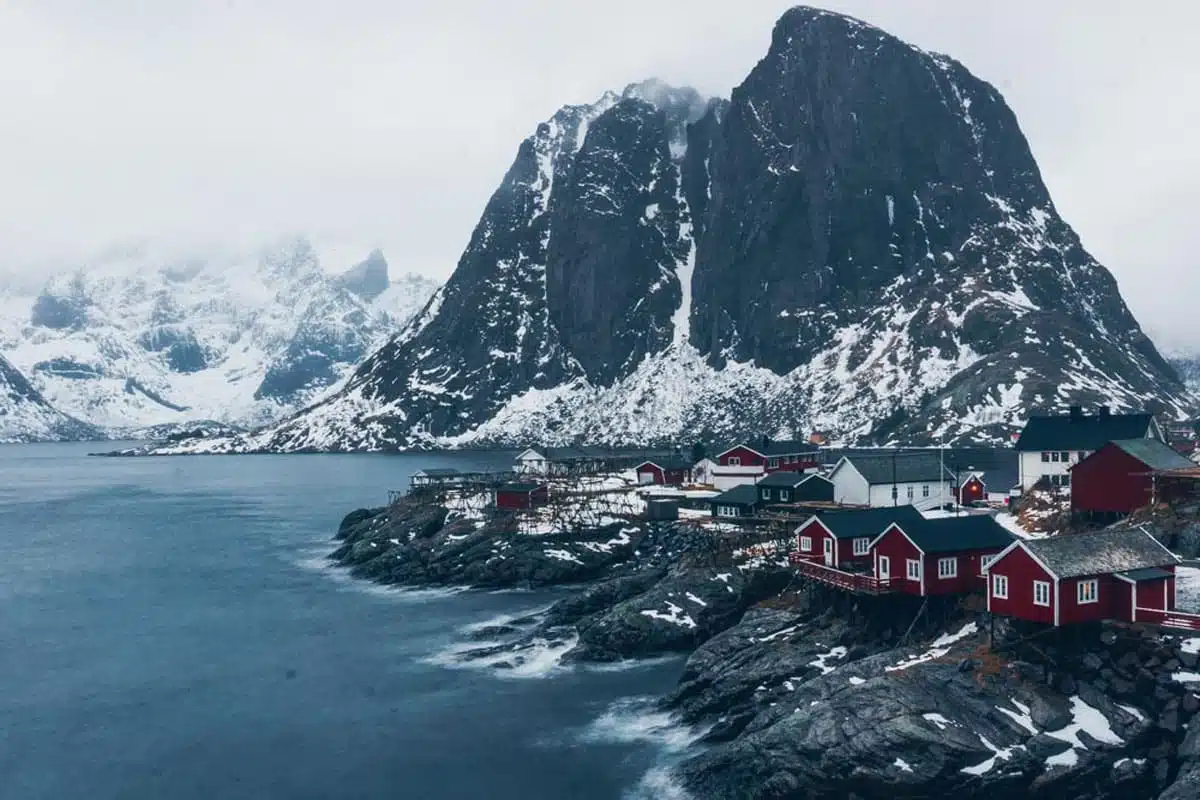 If you're in the mood for some hardcore winter adventures, then the Lofoten Islands of Norway beckon.
Although not for everyone, this icy region draws those yearning for serenity set to the tone of a cold winter's day.
The perfect way to spend winter for many, indulge in picturesque coastal walks, or tackle the many hiking trails through the snow. Bring your camera, every inch of Lofoten is worthy of a buzzworthy snapshot.
Suggested Stay: Anker Brygge
Transylvania, Romania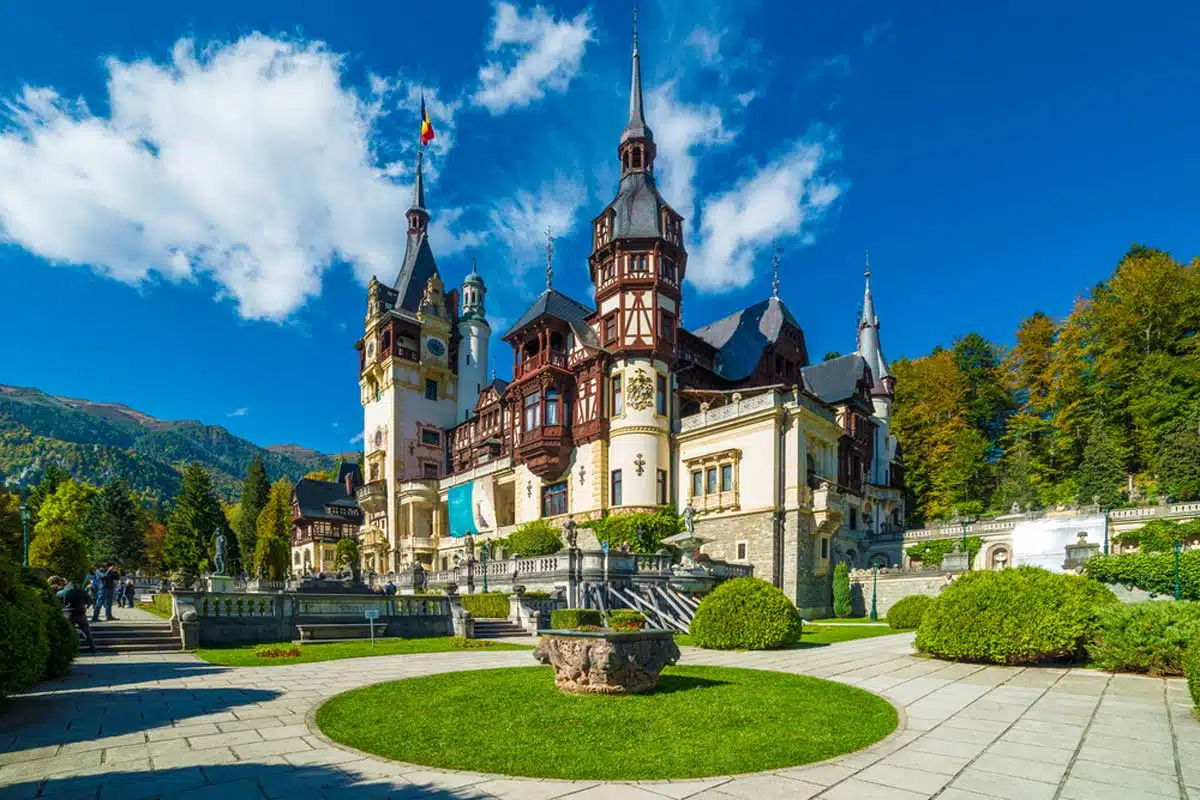 Come on, did you think I'd skip the gothic and mysterious region of Transylvania? Exploring the many cities throughout, especially with the looming winds of winter and snow, is a one-of-a-kind adventure.
From the 100 merchants in Sibiu's Christmas Market to the UNESCO historic centre of Sighișoara and the famous castles of Brașov, what more could you want? How about a trip to Bran Castle? Although not the home of Count Dracula, it's a fantastic experience nonetheless.
Suggested Stay: Hotel Pin Azuga
Stockholm, Sweden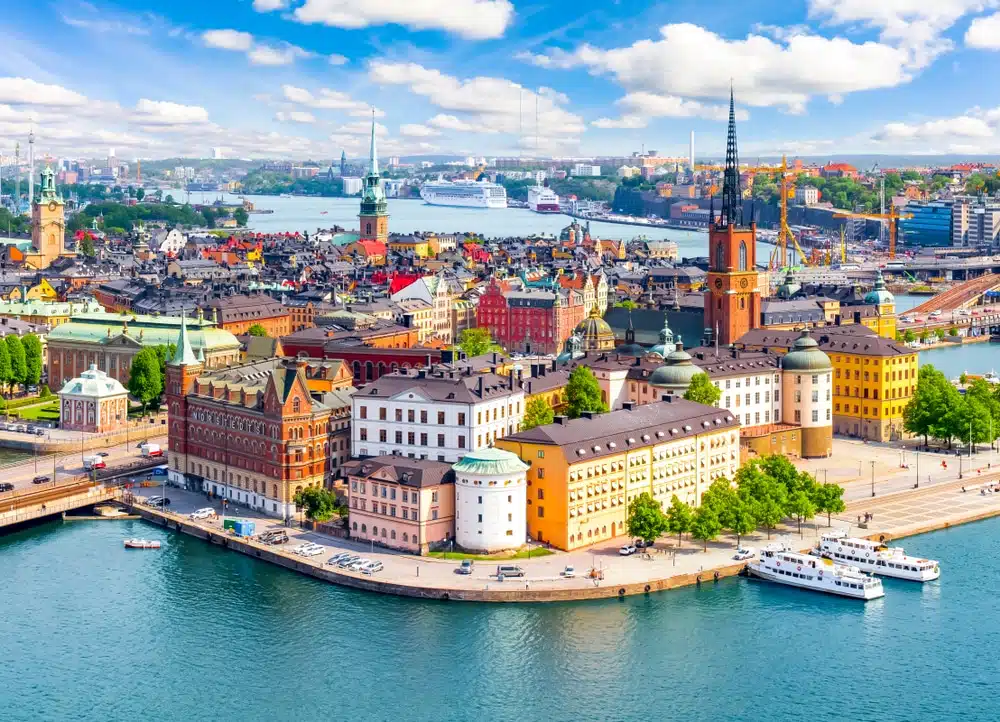 Saying that Stockholm shines in winter might seem like cosmic irony, but it genuinely does.
Devoid of snow, winter in the city entices visitors with crisp, fresh, icy air. While one can expect things to slow down when this happens, the exact opposite happens here.
Christmas markets fill the streets, spiced glögg flows freely, and wintertime activities go full swing. And no trip to Stockholm in winter is complete without a winter boat cruise or catching a game of ice hockey. I almost forgot to mention that a visit to the oldest open-air museum, Skansen, is also a must.
Suggested Stay: Connect Hotel City
Tromsø, Norway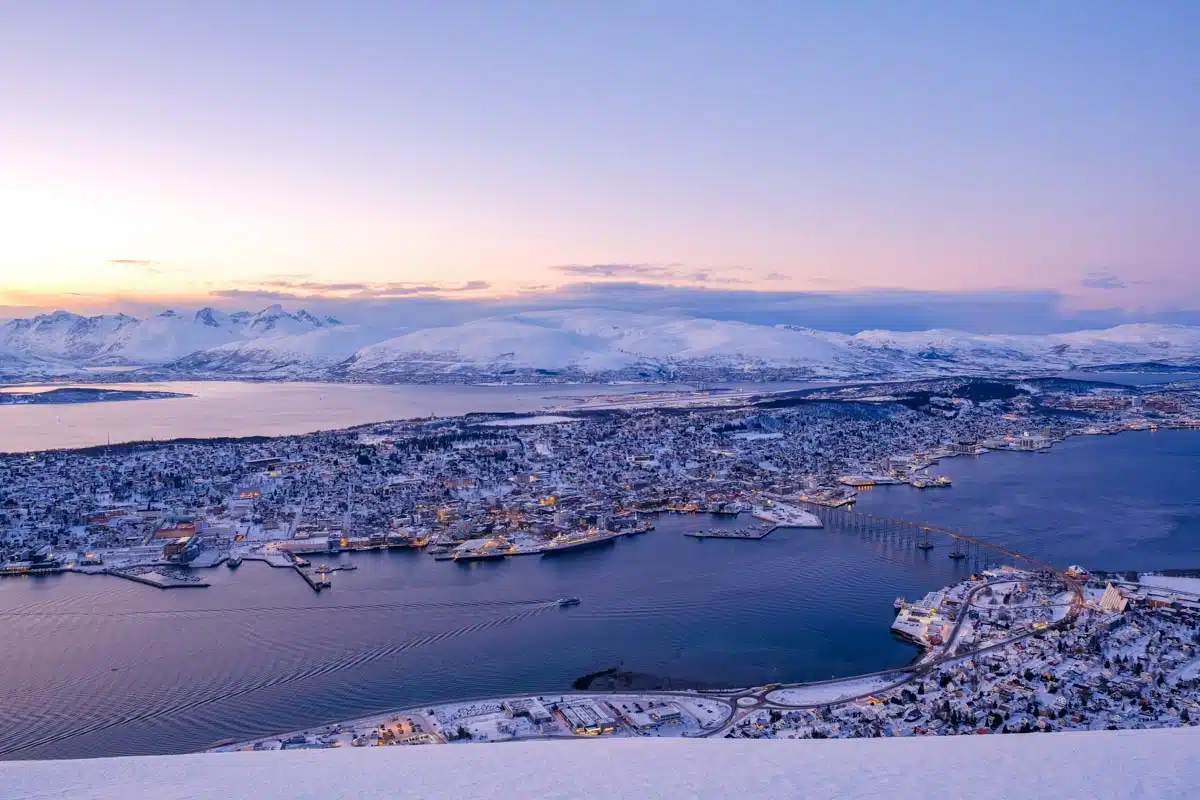 What's so unique about a small fishing port in Norway? Well, two things.
The Aurora Borealis and the Polar Night Season. Sure, you can experience these elements in other places, but none come close to Tromsø in winter.
Seeing the northern lights dancing in the skies above you, which, if you're here from November to January, will always be dark, the town is almost otherworldly.
Dog sledging, skiing, and snowshoeing take on new levels when done to the backdrop of a dark sky illuminated by the northern lights.
Suggested Stay: Radisson Blu Hotel Tromsø
Strasbourg, France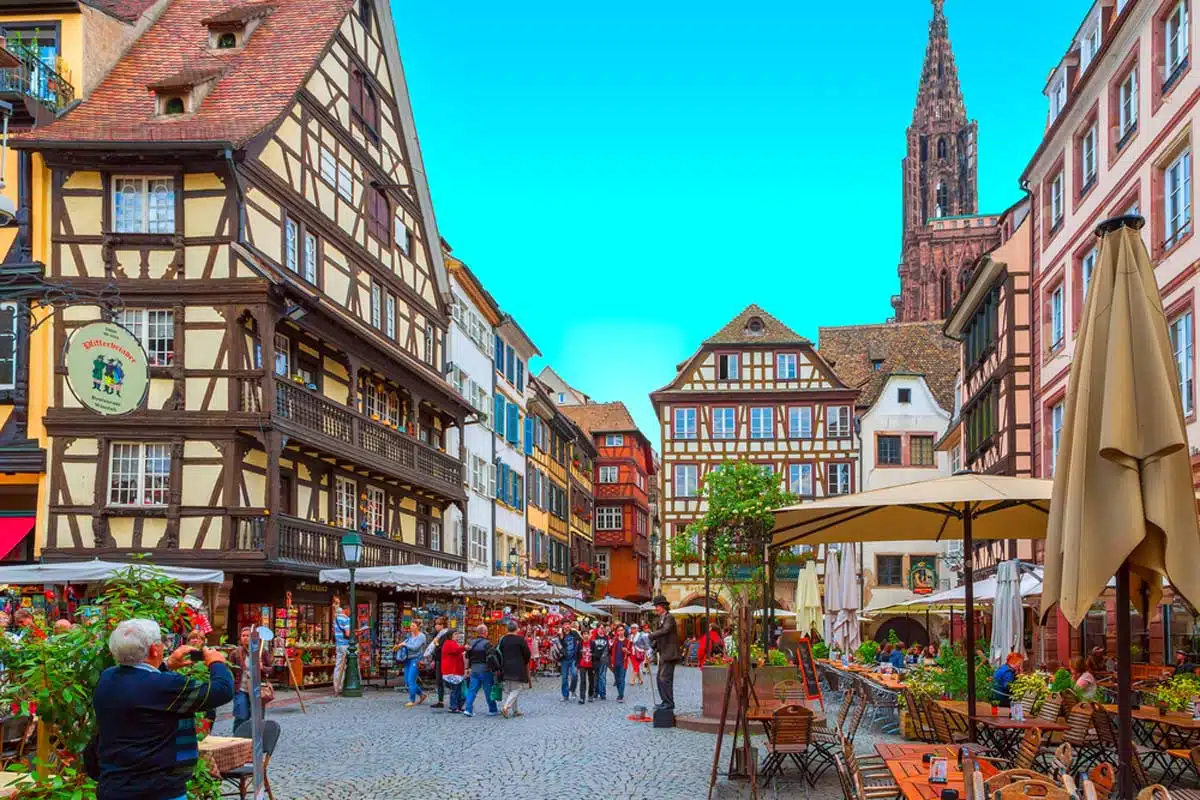 Blending French and German culture perfectly, Strasbourg, on the German border of France, stuns during winter.
Renowned for its Christmas markets that date back to the 16th century, prepare for a sensational time.
The streets fill with scents of mulled wine and bredele cookies, a staple of the city. Then there's the iconic illumination of the city's centrepiece — the Cathédrale Notre Dame de Strasbourg.
Suggested Stay: Hôtel Restaurant Athena Spa
Nuremberg, Germany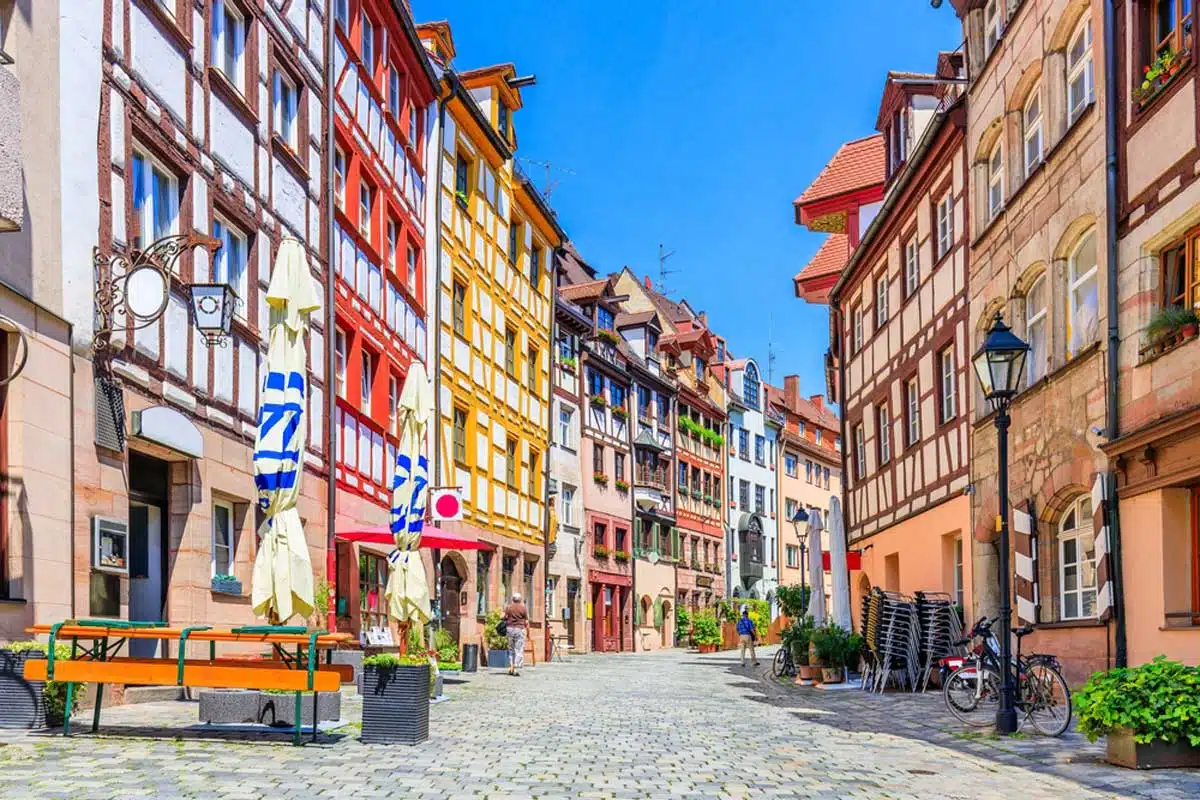 If you haven't realised yet, Christmas markets personify winter in Europe. The top contenders for the best, however, overall come second to those in Germany. And Nuremberg takes the top prize with ease.
The Bavarian city transforms almost entirely into a dreamland of Christmas cheer when winter comes.
Hosting the Nuremberg Christkindlesmarkt makes it one of the best places to spend winter in Europe. More than 100 merchants sell everything here, from traditional gingerbread to imaginative knickknacks.
Suggested Stay: The NIU Leo
Abisko, Sweden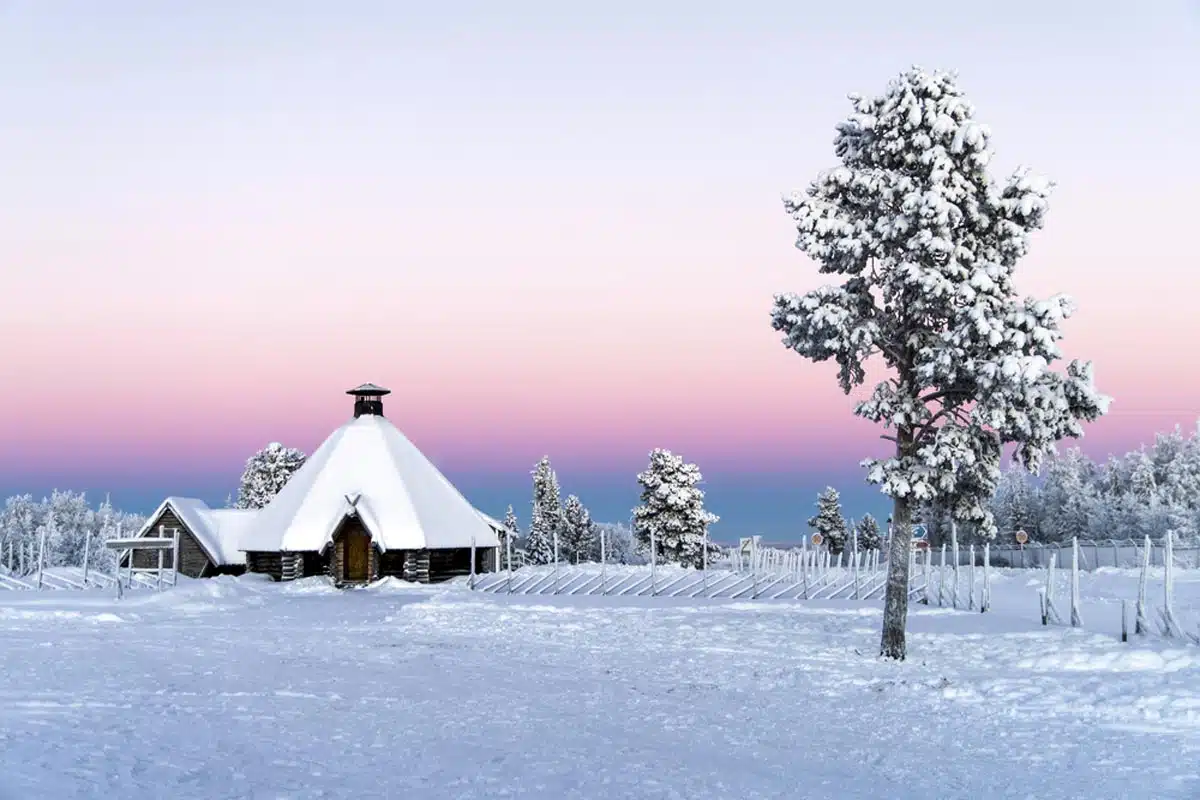 Let me, for a bit longer, rave about the Northern Lights. Abisko in the Swedish Lapland, one could think, specifically aims to allow the best experience of this phenomenon.
Sitting north of the Arctic Circle, it does get freezing here, but endure the cold and visit the Abisko Aurora Sky Station.
Providing panoramic views so intimately that you could easily reach up and touch the lights, this is a must for any unforgettable winter vacation in Sweden.
Suggested Stay: STF Abisko Turiststation
Innsbruck, Austria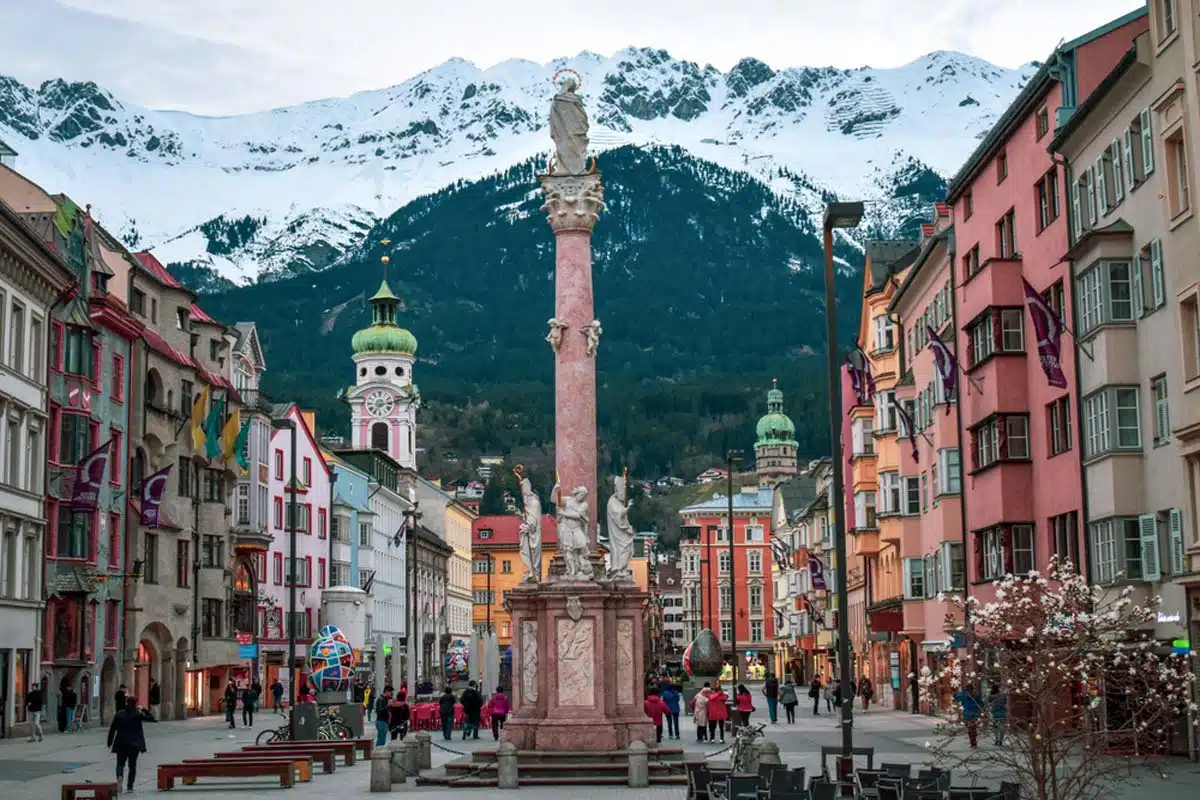 Known as the go-to place for the best winter resorts in Europe, Innsbruck, Austria, is a textbook wintertime destination.
Set against the backdrop of Austria's Alps in Tyrol, proudly wears the crown of an incredible getaway spot.
Here winter activities and cultural heritage blend seamlessly, and you can easily spend the morning exploring its landmarks. And at night, indulge in traditional Austrian winter cuisine. For outdoor lovers, it's a playground for skiing, snowboarding, tobogganing, and ice-climbing.
Suggested Stay: Hotel Garni Römerhof
Lapland, Sweden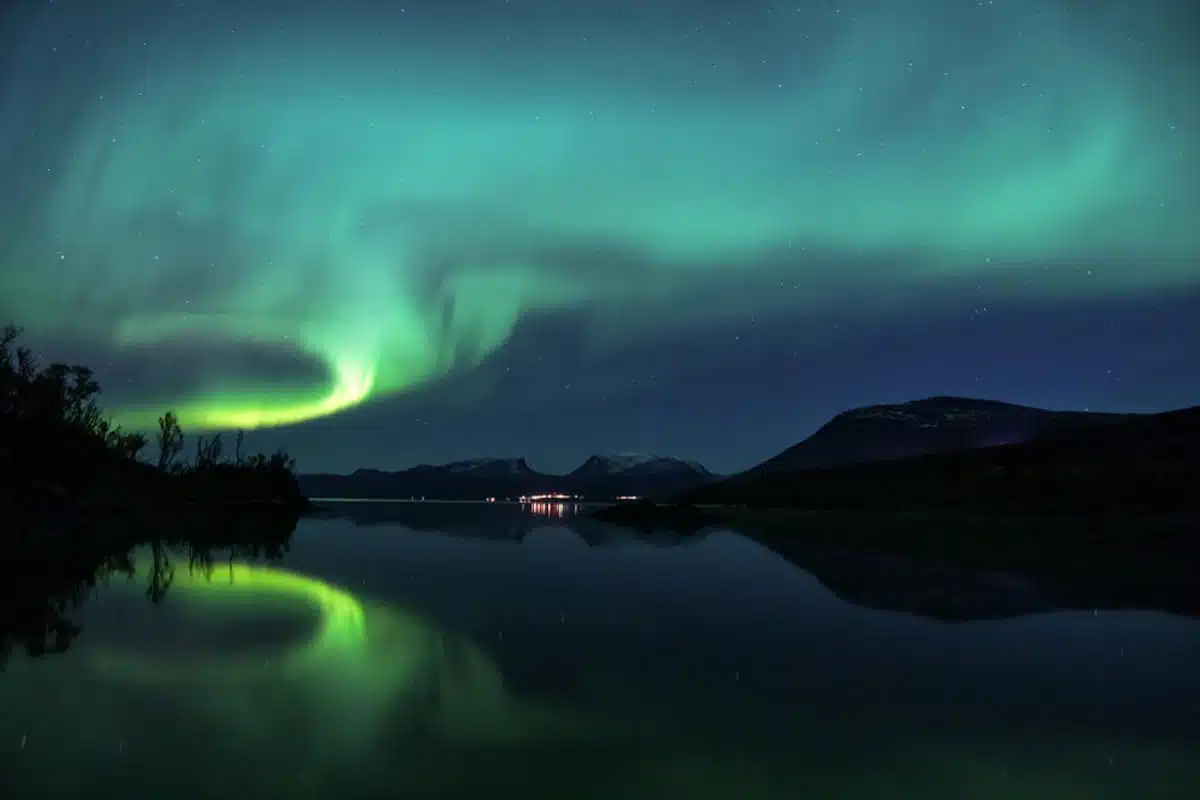 Officially covering the entire Arctic region of Sweden, Lapland is a breathtaking collection of pristine landscapes. Picture frozen lakes, sprawling snow-capped forests, and secluded wilderness retreats.
Yes, taking in the scenery is a must, but other activities like snowmobile excursions, dog sledge tours, and reindeer farm visits are incredible. Naturally (pun intended), this is also a fantastic gateway to the Northern Lights.
Okay, I've said enough about the lights, I promise.
Suggested Stay: Aurora Camp Kurravaara
Bruges, Belgium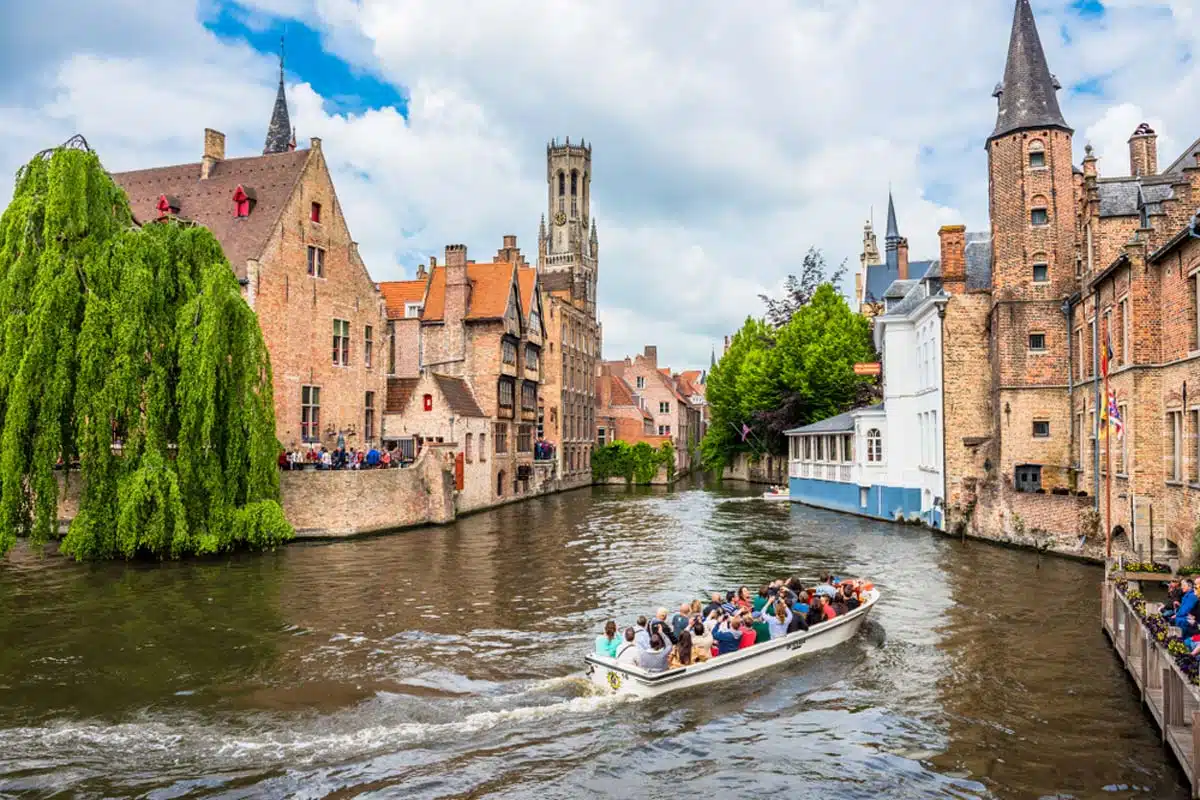 Filled with mediaeval cities, Europe tends to show off quite a bit. But Bruges in Belgium takes it to a whole new level.
Officially the most well-preserved of these cities, it's a bewitching destination, especially during winter.
Imagine a city where every tree and storefront sparkles with light displays and twinkling lights. Now add to that the atmosphere of cobbled streets and a piping hot cup of Belgian hot chocolate. What more could you want to do in Bruges, one of the best European cities in winter?
Suggested Stay: Grand Hotel Casselbergh Brugge
Trentino, Italy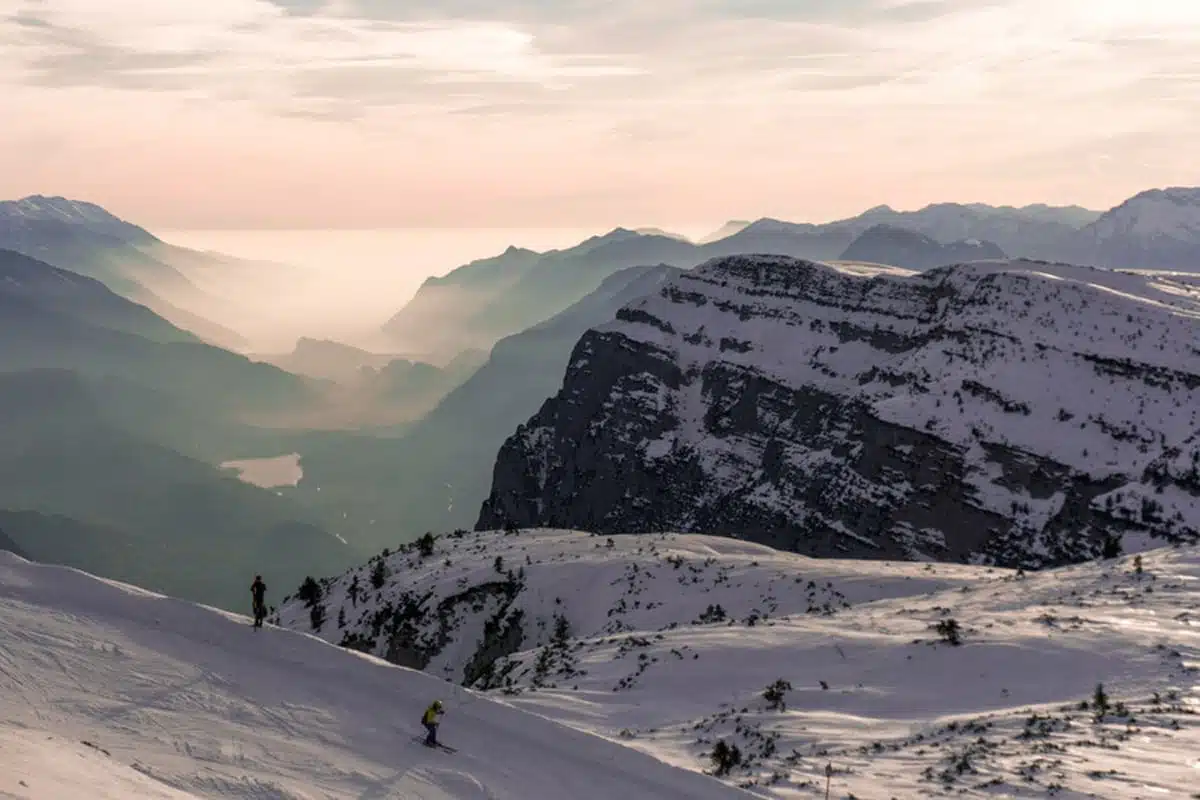 An autonomous province in Italy, Trentino is famous for its majestic natural landscapes, imposing mountain ranges, valleys, and lakes. For context, this small province has over 290 lakes (I mean, wow).
Take all of that and bathe it in the air and atmosphere of winter. Explore its landscapes on snowmobiles, hit the mountain slopes, or have dinner in a mountaintop hut. Or pamper yourself at one of its many luxurious spas and wine and dine through its outstanding restaurants.
Suggested Stay: I Dodici Mesi Rooms & Apartments
Lake Bled, Slovenia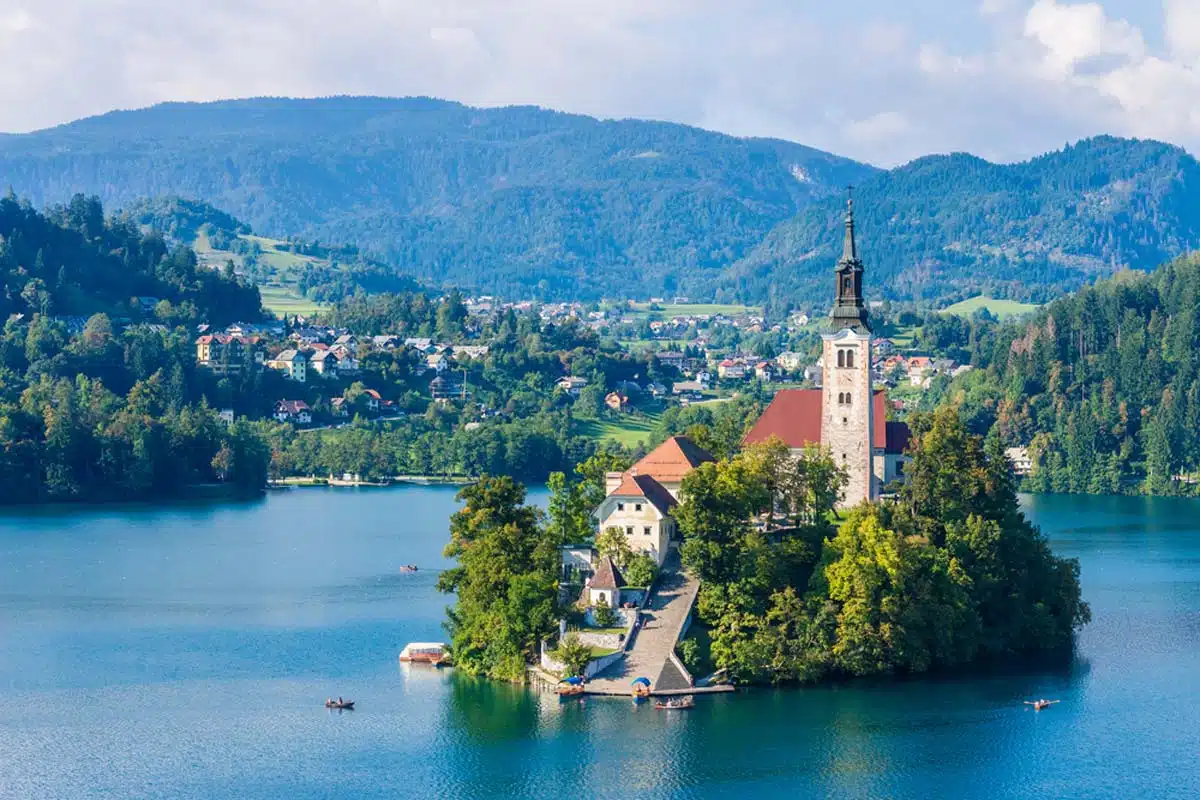 Slovenia is a picture-perfect testimony to wintery beauty. Nowhere is this clearer than at Lake Bled. This majestic Alpine lake is one of the best winter destinations in Europe.
Providing views of the Julian Alps, surrounding forests, and Bled Castle in the distance, how could you not fall in love? And when you stay in the small town of Bled, you have easy access to the stunning lake. Trust me on one thing, indulge in a Bled Cream Cake, and your tastebuds will thank you.
Suggested Stay: Čarman House
Tip: Use this 4-day Slovenia itinerary to experience the best it offers.
Val-d'Isère, France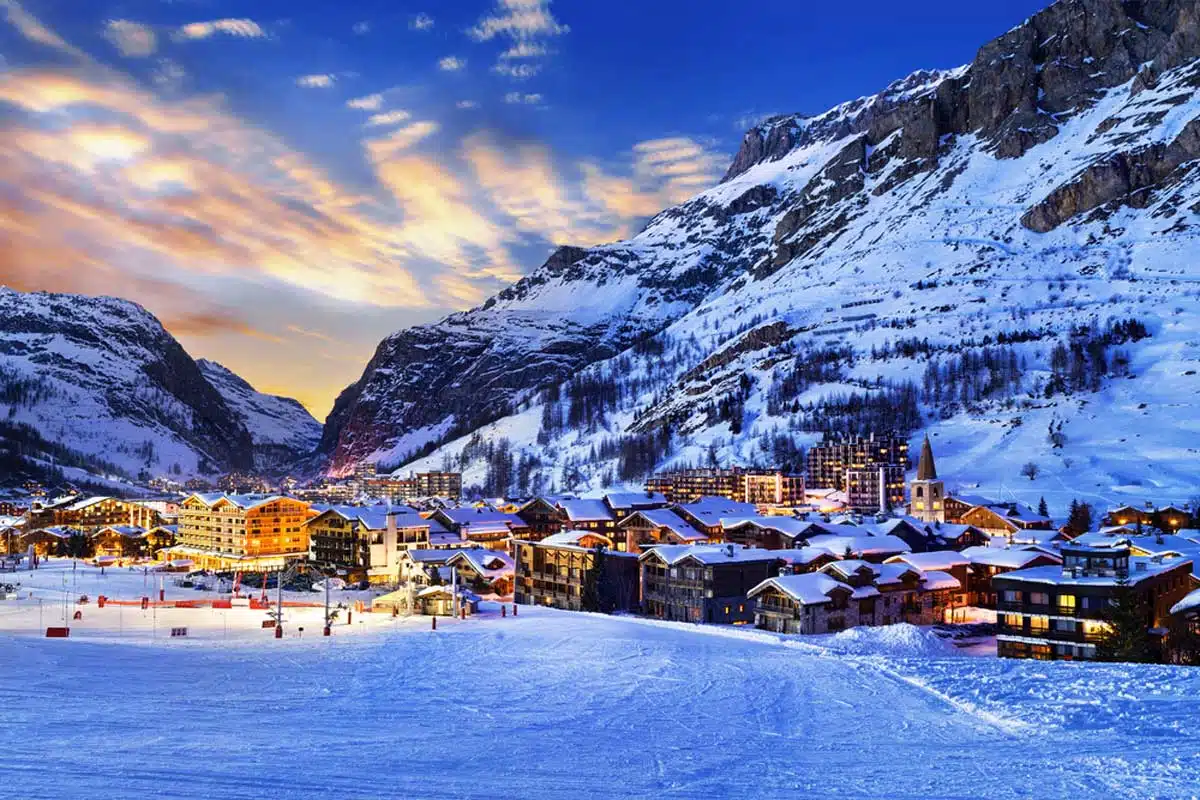 How does a winter vacation to the French Alps sound? I bet just reading that sentence puts a smile on your face. And it should. Few places compare to the ski resort of Val-d'Isère, near the Italian border.
A part of the Espace Killy ski area, this is heaven for those on the hunt for a wintery adventure. Nearby Tignes gives you access to Face de Bellevarde and the Grande Motte Glacier.
Suggested Stay: Hôtel l'Aigle des Neiges
Where to go in Europe in Winter: Practical Tips
I cannot stress this enough, winter in most European destinations gets cold. Make sure to pack appropriately, and if you need help with that, check out my essential packing guide.
Although considered low season in most places, winter lovers flock to popular destinations. Book your accommodation well in advance.
To get the most out of wintertime activities, check operating times for those you want to experience. The weather might affect these.
Places to Visit in Europe in Winter: Map
Where to go in Europe in Winter: Read Next
Love This? Save and Share on Pinterest