Don't let the shorter daylight hours and chilly temperatures put you off. A trip to Stockholm in winter shows that Sweden's capital city is cool in more than one sense of the word.
When it comes to capital cities, Stockholm rates very highly on any list. It's got history galore, enough swanky bars and restaurants to satisfy even the most industrious of socialites, outdoor activities and a glamorous veneer that rubs off during even the briefest of visits, or so you hope.
Gamla Stan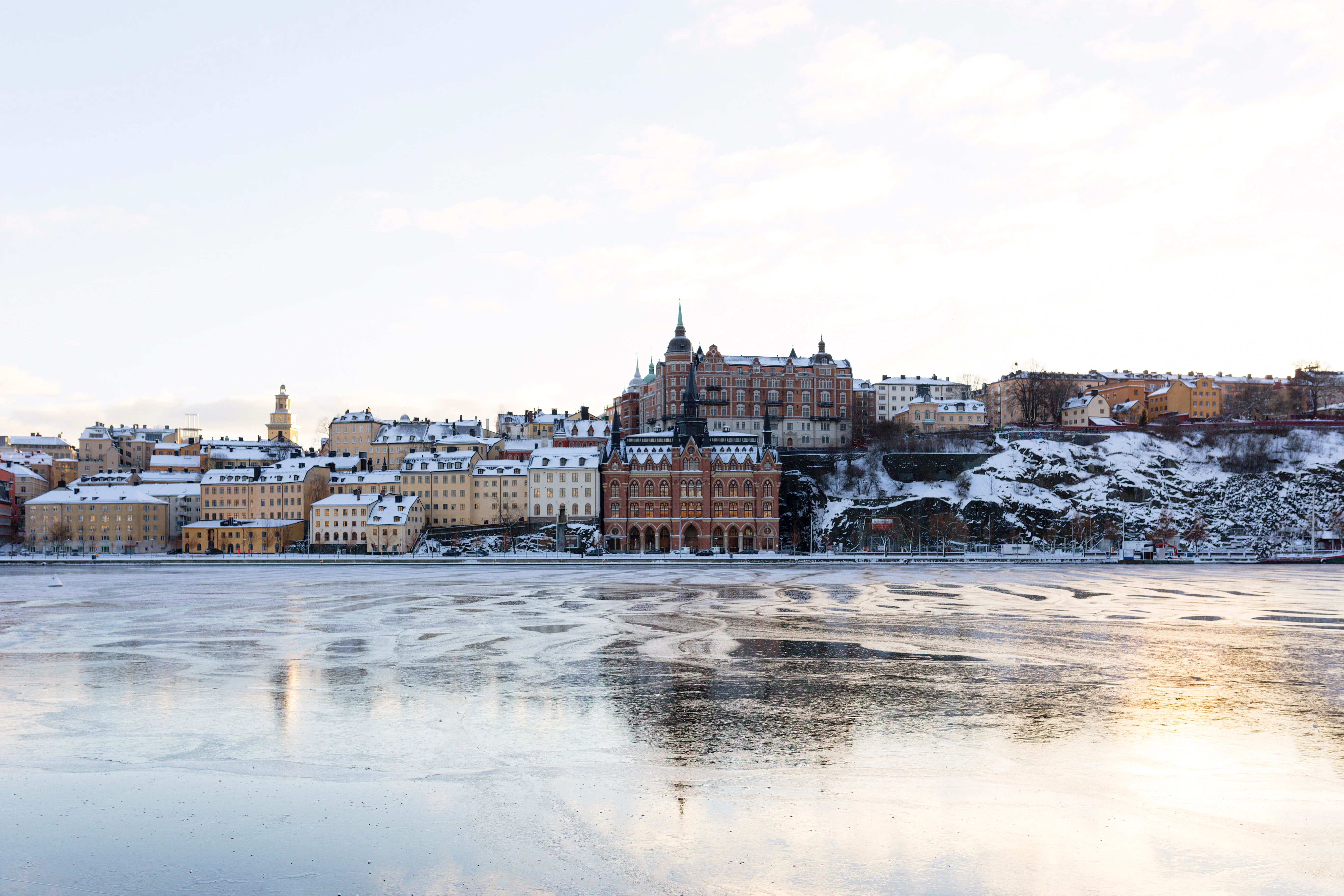 The first stop for any visitor should be Gamla Stan, Stockholm's old town, which dates back to the 13th century. Filled with majestic 17th and 18th century buildings and (sometimes slightly tacky) shopping opportunities galore, it's a unique experience that makes for a pleasant introduction to the town. If you're looking to stock up on your Swedish flag collection, this is the place to go but similarly, if you're looking for cool and quirky shops – this is also a great place to start.
Gamla Stan is situated on a small island but packs a lot of the must-see attractions in a compact area of space that can be easily explored throughout the course of a day. Just make sure that you wrap up warm – Stockholm in winter is guaranteed to be chilly, even if you're only outdoors for short periods of time.
Don't miss the Nobel Museum, Stockholm Cathedral and the Royal Palace. Much of the area's attraction, however, is in wandering around the old cobbled streets and soaking up the views of the rest of the city.
Cafe Hour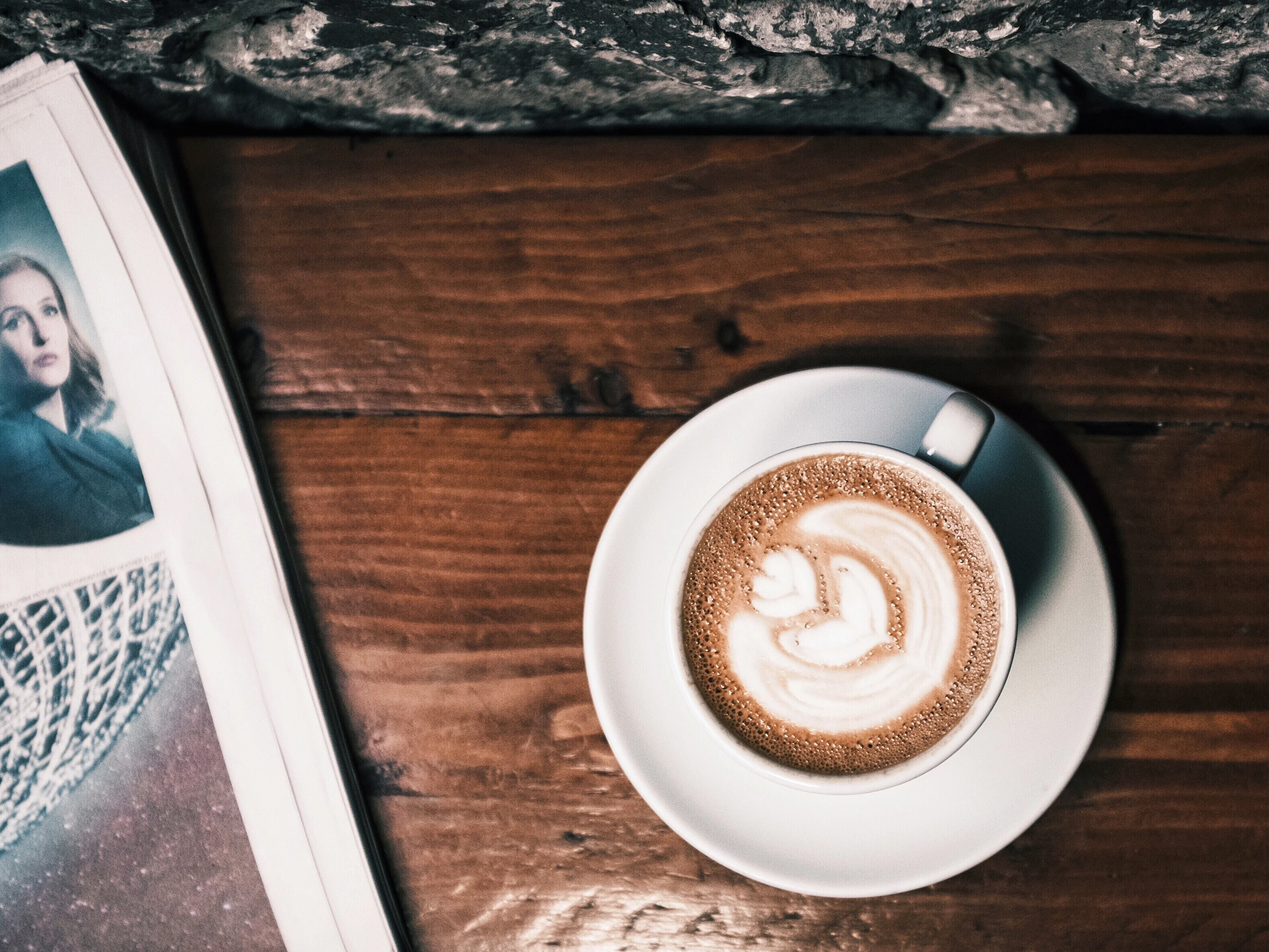 Swedish people love going for a coffee (particularly in the wintertime when it has the added benefit of warming you up as well as giving you your daily caffeine fix). Gamla Stan is dotted with a number of cafe hideouts that make great places to take an hour out after tramping around the hilly streets of the area and people-watch as tourists and residents pass by. Our favourite is Chokladkoppen, a cosy space in a great location by the Royal Palace. Any trip to Stockholm in winter is a licence for small indulgences and their hot chocolate certainly rates up there with one of the best.
---
In search of more European city break inspiration? Here's why we think Zagreb is one of the coolest cities in Europe…
---
Spa Time at Sturebadet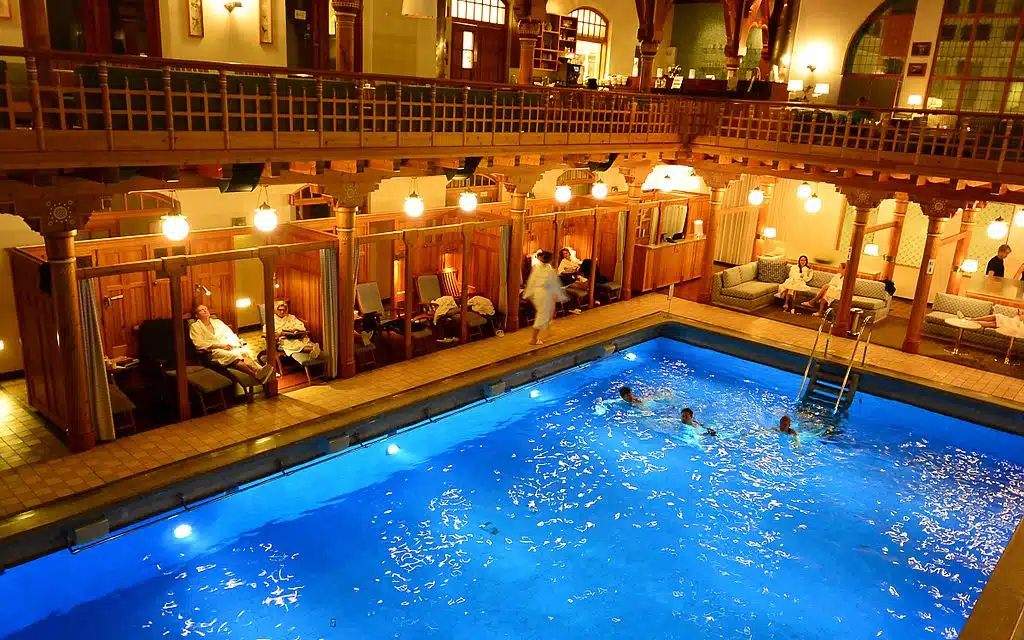 Hotel Drottning Kristina is only a stone's throw away from Sturebadet the city's oldest bath house. As having a massage is practically a national sport, it would be pretty rude not to see what all the fuss is about while you're in town. Where better to do it than at the city's most famous spa? The massage doesn't disappoint – you're stretched, kneaded and massaged to a state of complete relaxation throughout the course of an hour.
No one can say that Swedish folk don't know how to look after themselves – the experience lasts much longer than for the duration of the massage itself. After you finish in the treatment room you're encouraged to go and spend some time in the heated relaxation room, sauna and steam room.
Out and About
Stockholm is as much about the outdoor lifestyle as it is the swanky bars and tasty restaurants, even during winter when the temperatures can fall to minus twenty. If you are visiting in the winter, hope that it's a relatively toasty -3 degrees, when the snow is still thick on the ground but it's warm enough for some serious outdoor exploration.
Ekoparken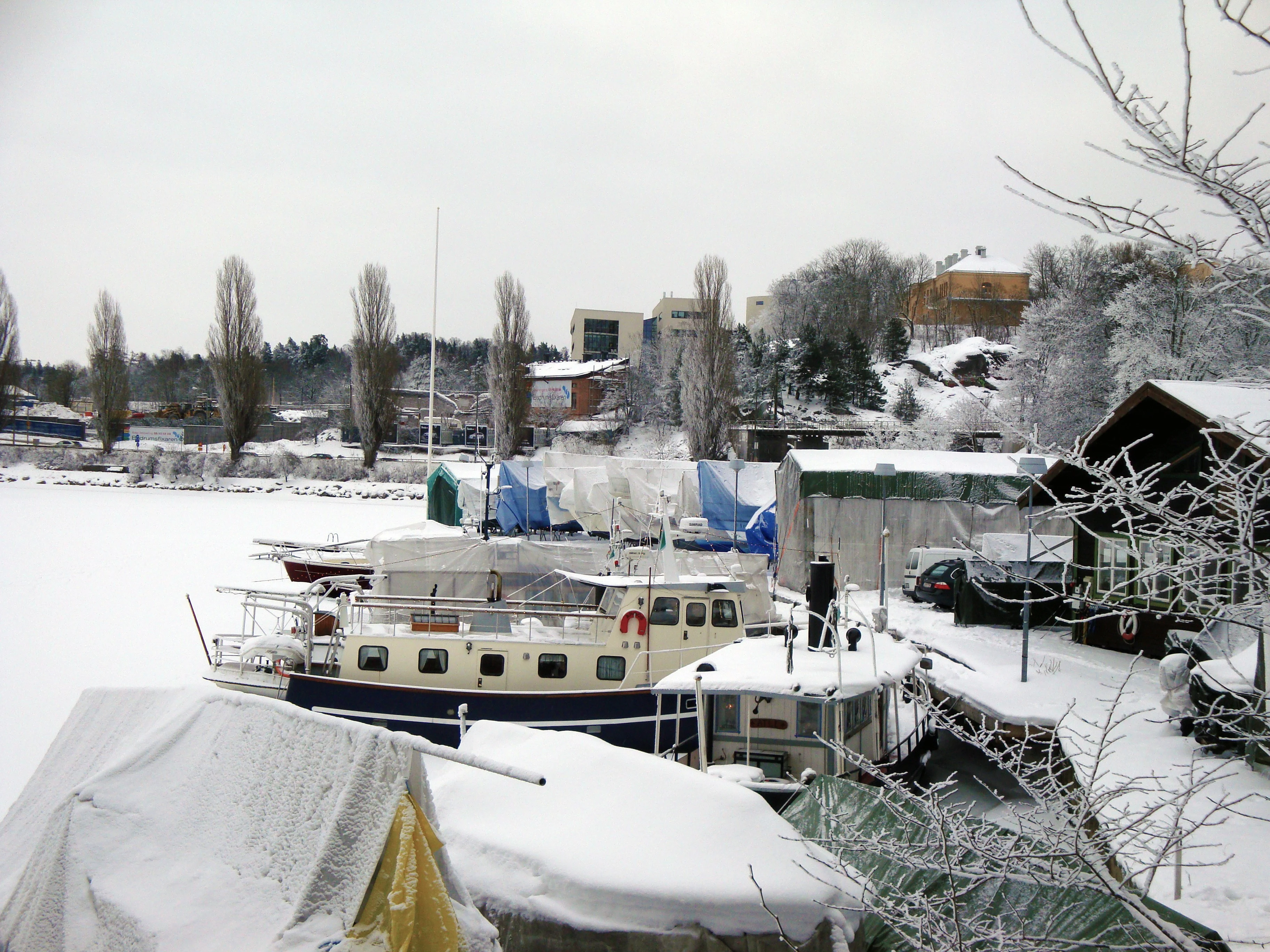 One of the best places to visit is park Ekoparken, a 27 square kilometre playground for the city's dwellers. Despite the heavy snowfall, the city's roads are always immaculately sanded and gritted – which is no fun for experiencing the true Stockholm in winter. Head to the park to have some real fun in the snow.
The park is often full of families spending a Saturday afternoon skating on the canals – you can even spy a few women skating along pushing prams in front of them. Fun as the snow is, it was no bad thing to warm up afterwards, in the park's cafe snuggled up by the fire with a mug of hot chocolate and toast your chilly feet.
Moderna Museet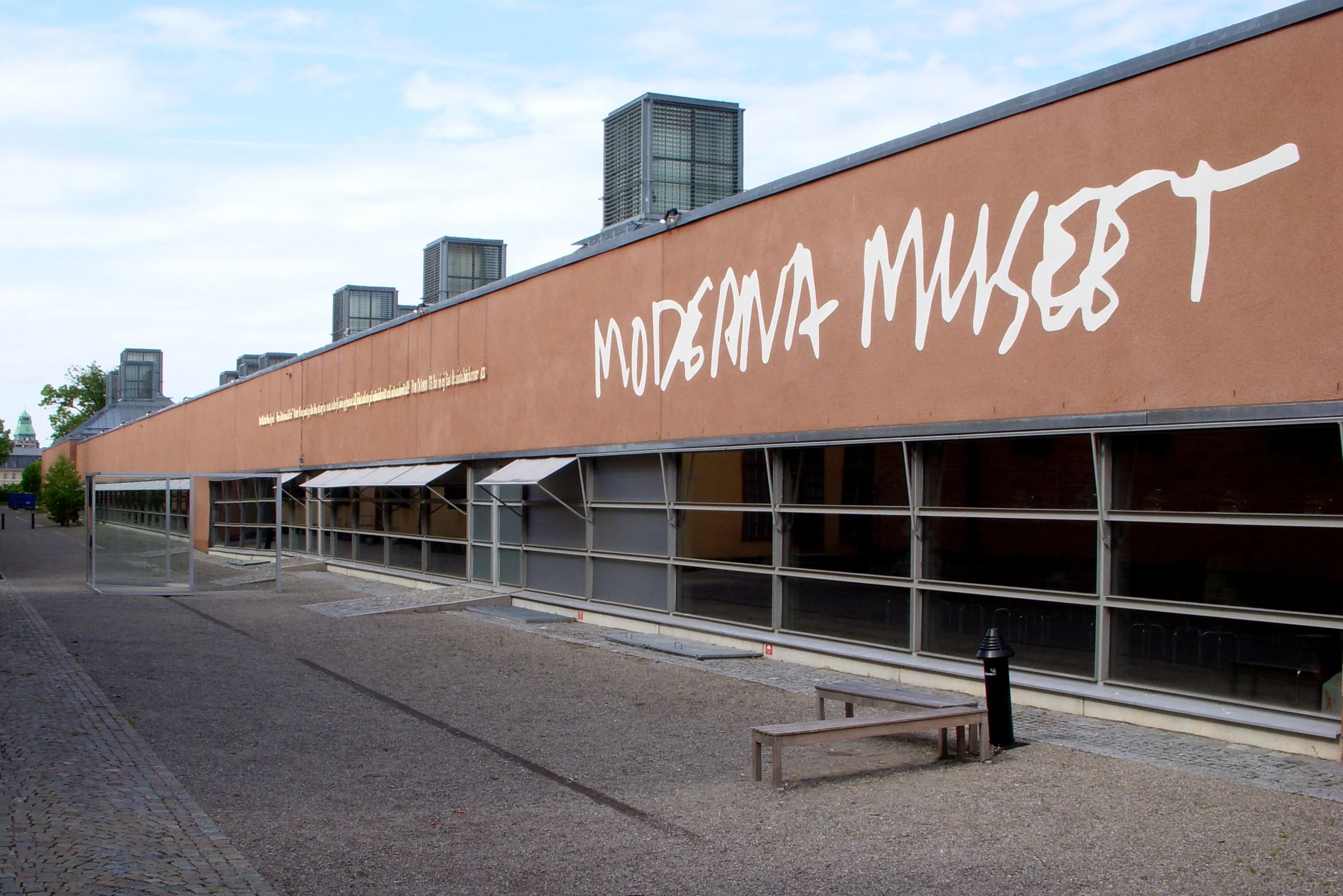 Culture vultures should not miss the Moderna Museet, which has a fascinating collection of 19th, 20th and 21st century art imaginatively combined in an airy space. Picasso, Kandinsky, Monet, Manet – there are more pieces from the masters than you would expect. The museum's real talent lies in the mixture of pieces by the traditional masters with pieces by lesser well-known Swedish artists to broaden your artistic horizons.
Moderna Museet also hosts a continually changing range of temporary exhibitions, check the website before you go.
Where to Eat: Oaxan Krog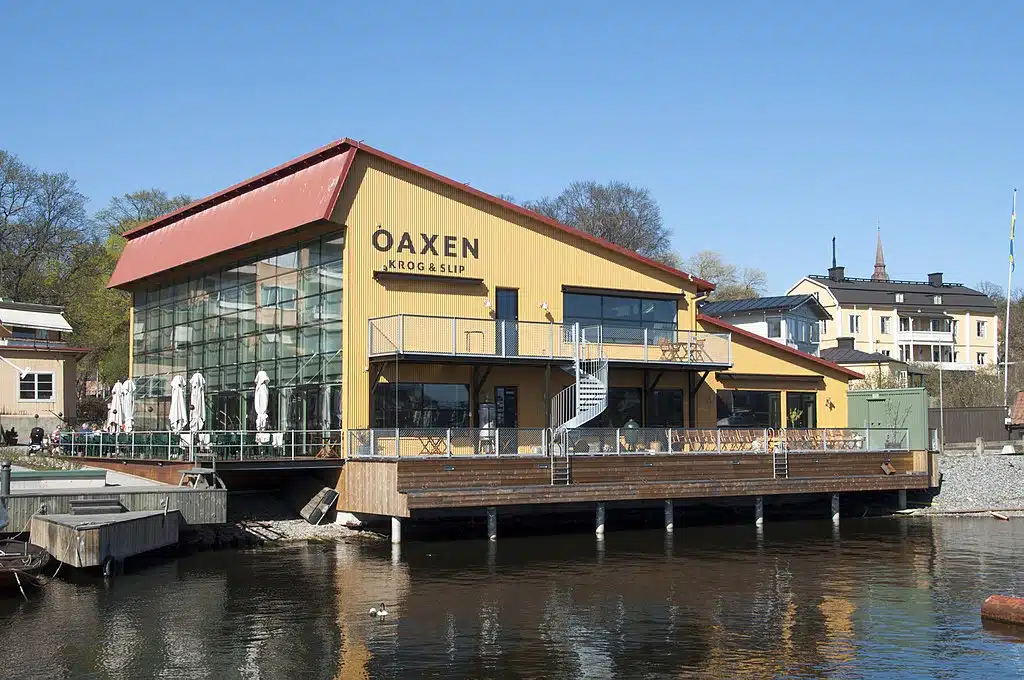 If you haven't experienced traditional Swedish cuisine, there is nowhere better than Stockholm's only two-Michelin-starred restaurant Oaxan Krog. The restaurant is undoubtedly one of Sweden's best and makes frequent appearances on the rolls of best restaurants in the world.
Those of you on a slightly smaller budget should head to Oaxan Krog's sister restaurant Oaxan Slip. While the bistro is more informal than its Michelin-starred counterpart, it boasts the same quality and thoughtfulness in its cuisine.
Where to Stay: Hotel Drottning Kristina
Based in the heart of the city Hotel Drottning Kristina is the perfect base for those who want to be at the centre of the action. The building's potted history (it's seen previous incarnations as a store and then an office) perhaps explains the varied size of the rooms. Some verge on the pokier side, so be clear what kind of room you want when you're booking. That said, we love the design aesthetic and it's well located for a city break as it's in walking distance to all of the city's main sights.
Exhausted after your jaunt to Stockholm in winter? Who wouldn't be – but this is one city that is definitely worth the effort.
Love this? Save and Share on Pinterest…