Summer is so last season. Exploring Sweden in winter is where it's at. With fantastic activities and warm meals, you'll feel right at home in this gorgeous country.
When winter starts to set in, white blankets settle over Sweden and the country becomes a platform for fun winter activities and delicious food. This season makes for some unique sights and activities, from Stockholm in winter to Kiruna below freezing point.
The Swedish winter is one of a kind and an essential experience for globetrotters. If you're planning to visit Sweden during the winter, these are some activities you have to experience.
Fantastic Things to do in Winter in Sweden
Hunt for the Northern Lights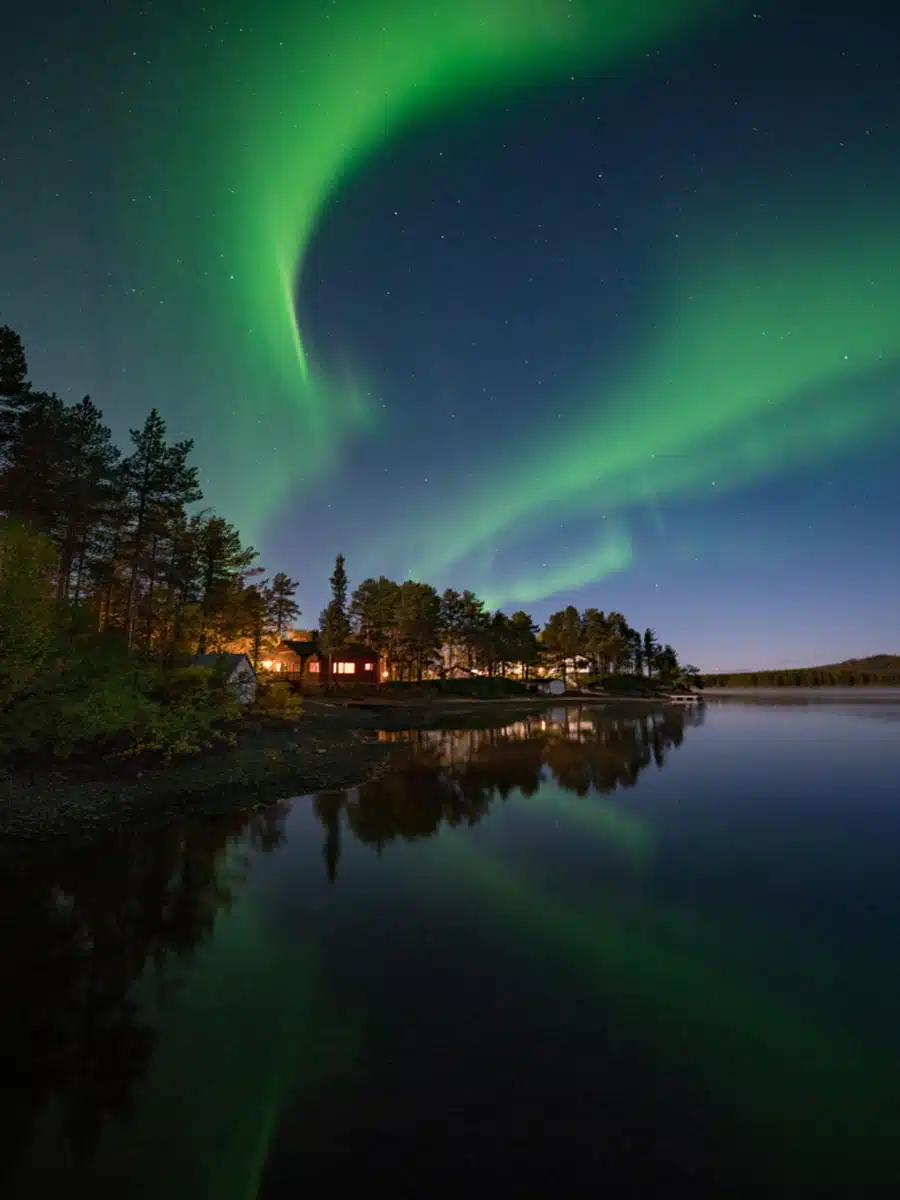 I'm a sucker for the Northern Lights. The famous Aurora Borealis is one of the far North's most beautiful phenomena.
I've seen them a bunch of times and it never gets old. The dancing colours in the sky might be more beautiful than the snowy landscape itself.
Winter is the best time to see the Northern Lights in all their glory, so don't waste any time while you're there. If you're unsure of where to start looking, a Northern Lights tour will help you catch this elusive spectacle – or you can even book into a cosy hotel in a prime Northern Light's spotting location.
It's not always easy to see, but 100% worth the challenge.
Stay in the Jukkasjärvi Icehotel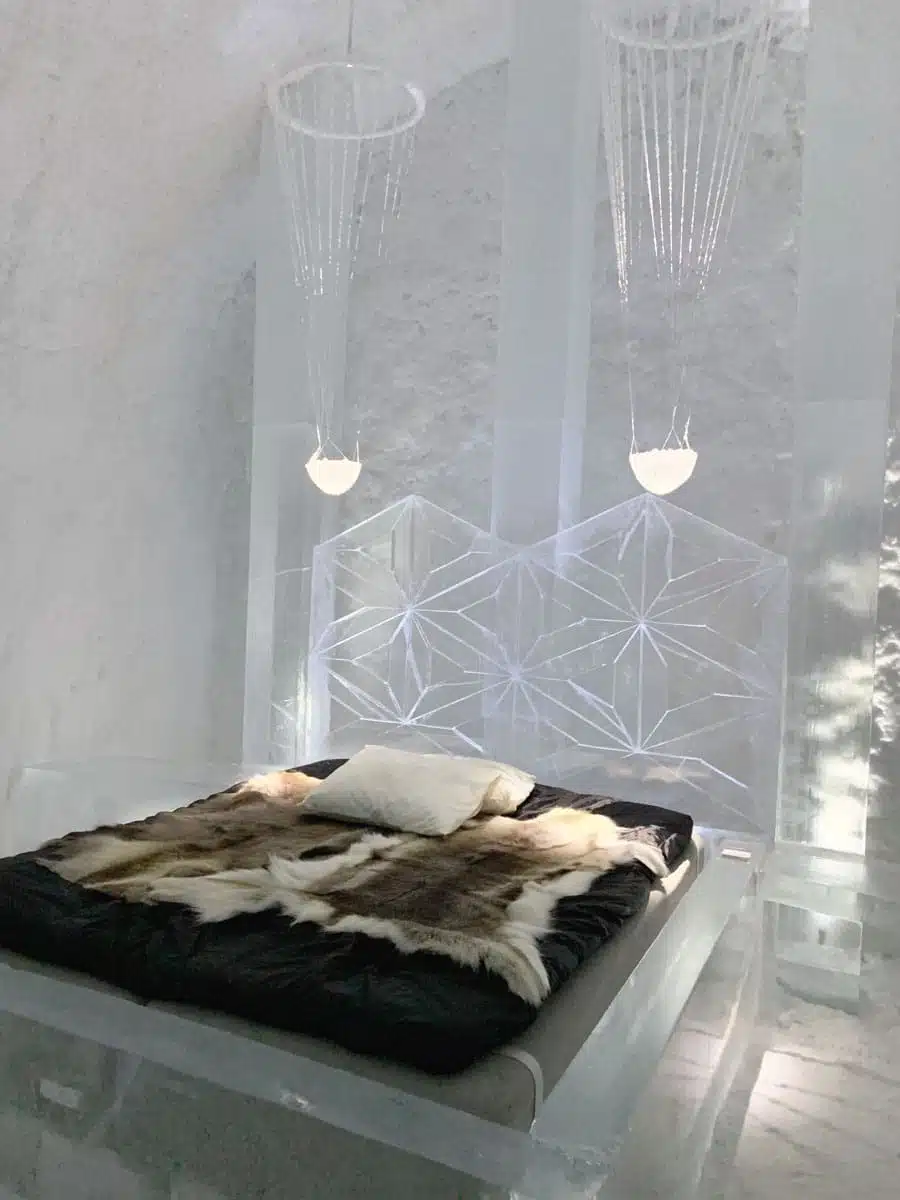 The famous Jukkasjärvi Icehotel offers guests rooms constructed from ice while simultaneously serving as an art installation and a luxurious getaway.
This unique accommodation is built by a collaboration of artists that sculpt all the furniture and decoration from ice. It's kept between -5 and -8°C (23 and 17°F) at all times, and all they have are reindeer skins and heated sleeping bags to keep you warm.
I'll be honest. This has been on every travellers radar for aeons, but I still harboured a bit of trepidation about the cold. I mean how is a hotel made of ice actually going to be cosy?
Turns out my fears were totally unfounded. As wonderful and pleasant a stay as any bricks and mortar hotel.
Go Dog Sledding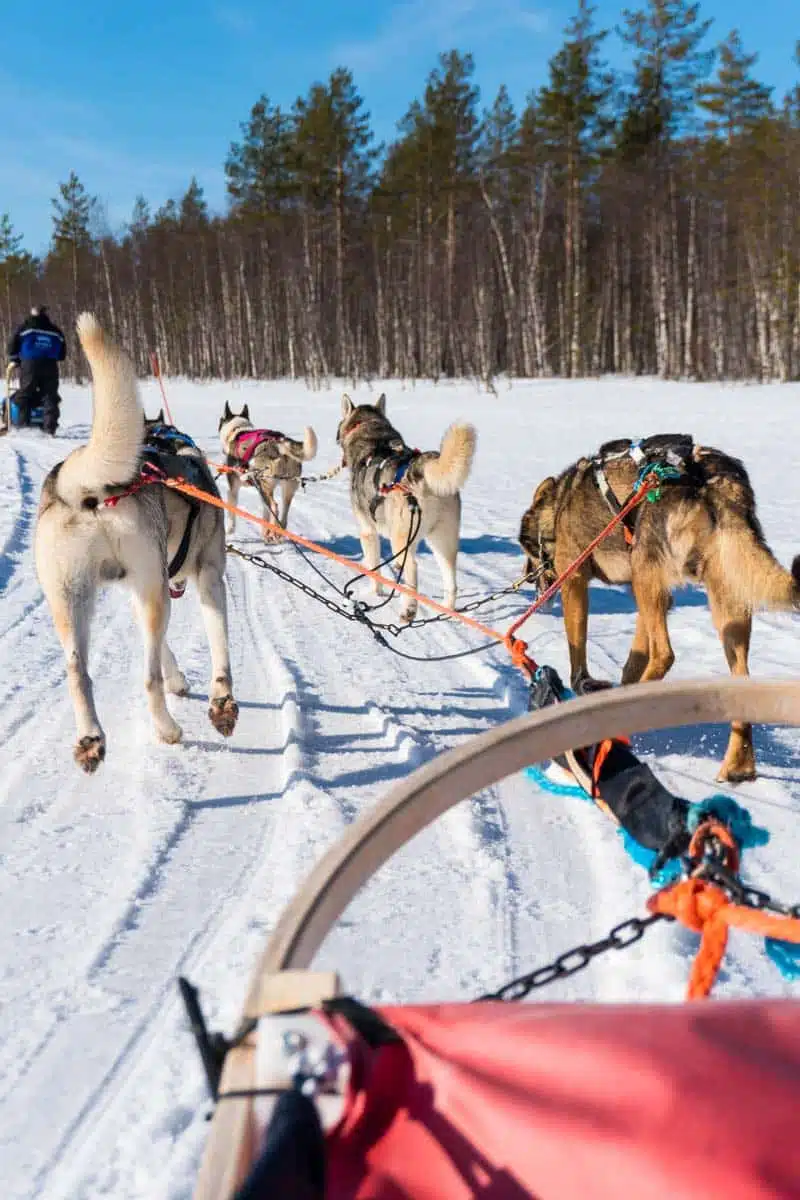 Join in on one of Sweden's most popular winter activities and glide through the snow on a huskie-pulled sled.
The first archaeological evidence of this kind of transportation dates to roughly 1,000 A.D. Polar explorers recognised the usefulness of employing these animals on their missions to navigate the poles.
I never knew I was going to enjoy this one as much as I did, but zipping through Swedish snowscapes and seeing the gorgeous wilderness unfold around you is super fun.
You can find many dog sledding tours in this part of the world, and I thoroughly recommend you go for one.
Visit the Gothenburg Archipelago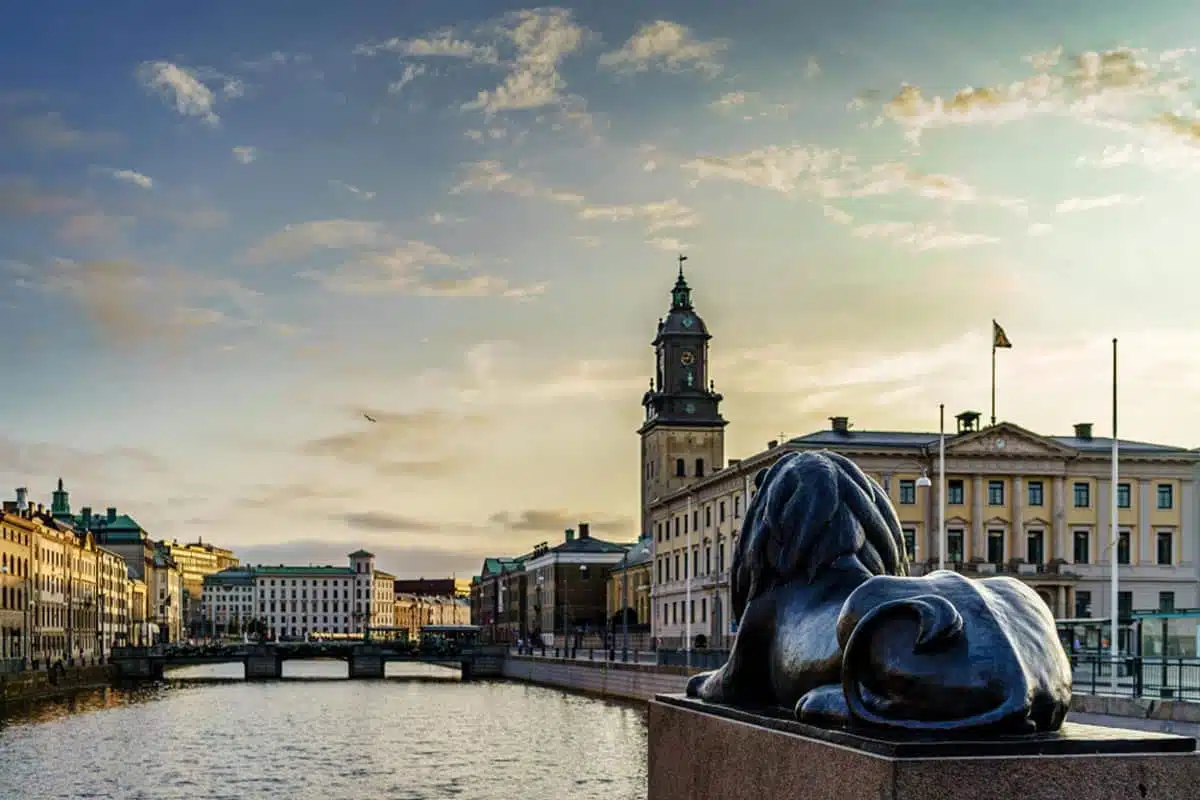 What you might not know is Gothenburg isn't just a city, it's a whole archipelago – and a pretty amazing one at that.
There's a host of different sights to see all year round with each season offering visitors a unique experience, but with its low lighting and brisque winds whipping off the sea, winter is especially magical here.
You absolutely must try cross-country skiing at the Delsjö Nature Reserve and ice skating at Angered Arena.
If you're brave enough, take a winter dip on Dyrön Island to shock you back to life. According to the Swedes, this has a lot of health benefits, and while I don't know if it was all that healthy, I did feel fantastic after a freezing dip in the winter.
Partake in Snow Activities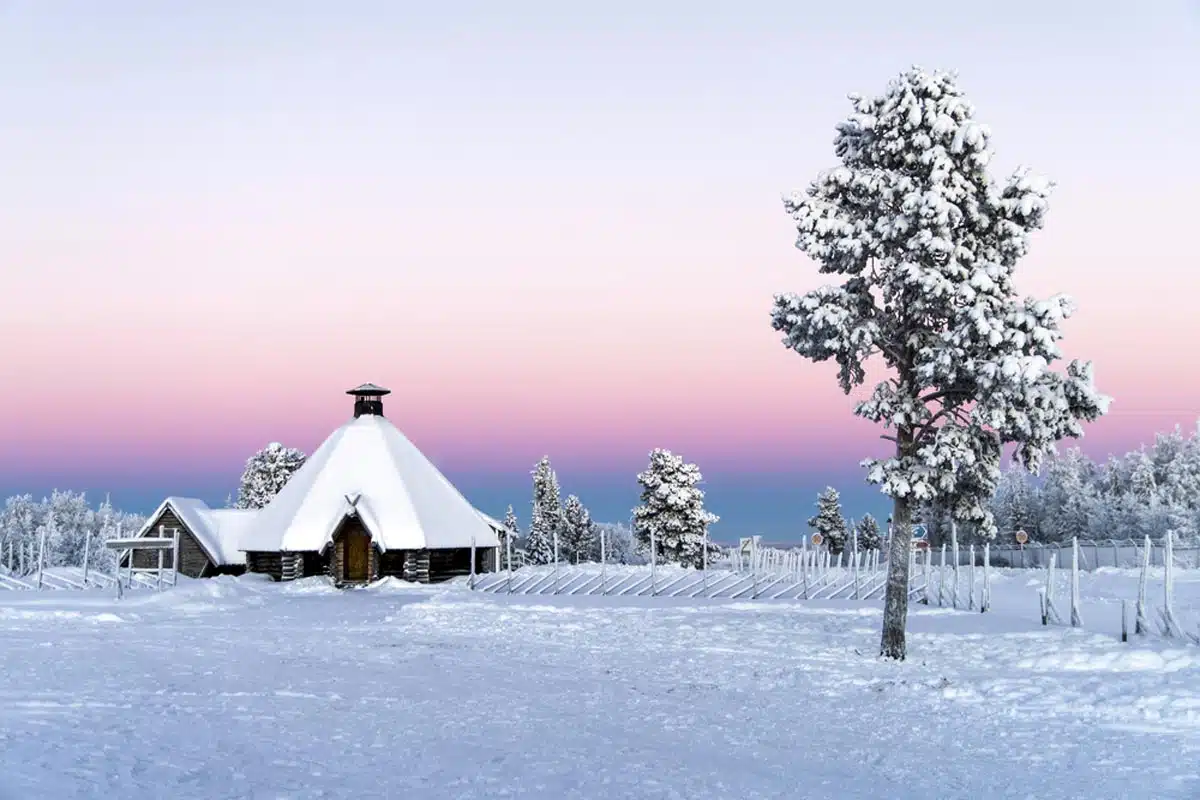 Snowmobiling, skiing, snowshoeing, and ice skating are just some of the activities you can do while trekking through the snowy Sweden.
These are popular winter activities in the Nordics, and many resorts offer their guests snow experiences. I asked at the front desk of my hotel and had activities planned almost instantly.
I was also shocked to find out the largest cities in Sweden have skiing tracks right in the middle of the city. In the Stockholm archipelago, you can find paths in Nacka, Gärdet, Stadion, Djurgården, Hellasgården, or Värmdö – totally novel ways to commute. I'll never see the underground the same way again.
Additionally, if you're up for some alpine skiing, visit Hammarbybacken in Stockholms southern districts to enjoy a few good slopes.
I didn't stop there, and neither should you. Go ice fishing in the winter by drilling a hole in the ice and casting for pike, perch, or Arctic char. Or try snow kiting, similar to kite-surfing but done over a frozen lake rather than the ocean.
For the ultimate adventurers, book an ice-climbing trip up a frozen waterfall in Abisko. This was insanely cool, but hard work. The next day's body ache even had me pondering a second shot at a frozen ice bath – I decided a sauna might be a better shout.
Visit the ABBA Museum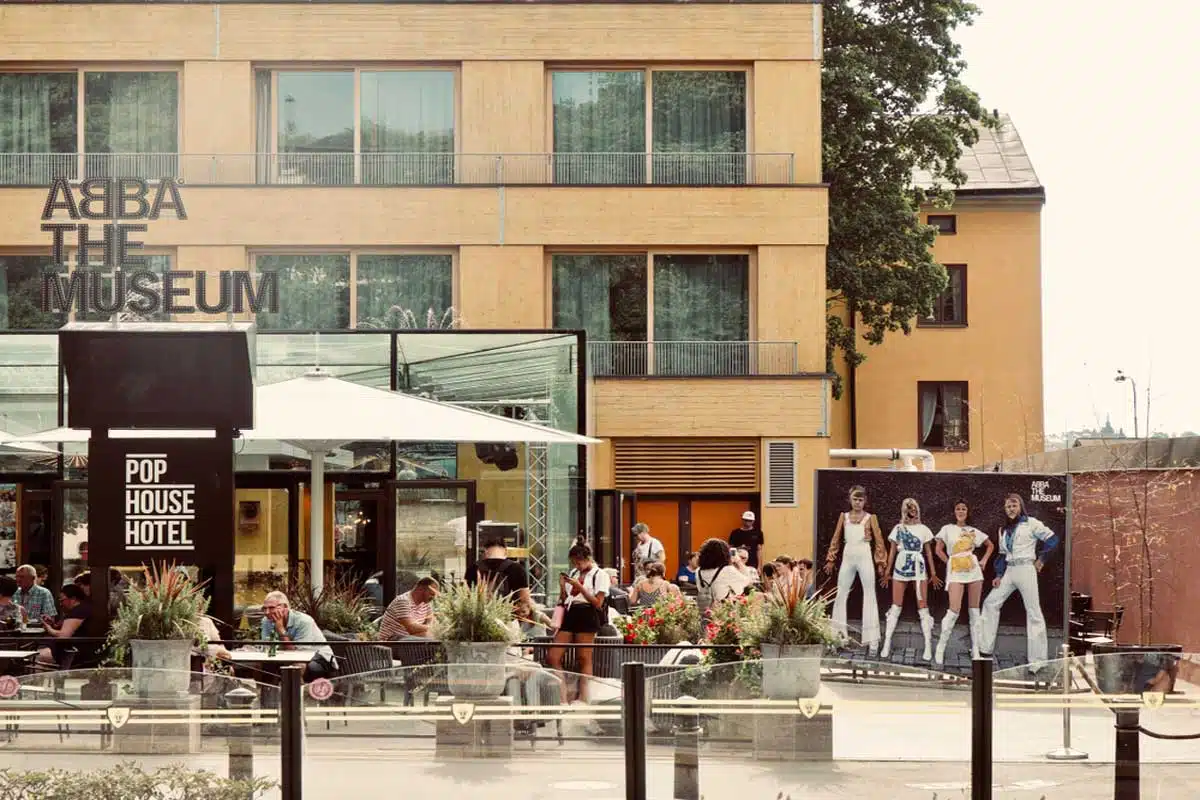 If, like me, you have a nostalgic affinity for the music of the 70s and 80s, the ABBA museum in Stockholm needs to be on your list.
As you approach The Audition room, familiar sounds will welcome you. Fans of all ages sing ABBA songs to varying degrees of proficiency, some of which were, to put it lightly, not the highlights of my trip, but it's always fun to see people enjoying themselves as much as they do here.
I fulfilled my dreams of being ABBA's fifth member and got onstage with amazing life-like ABBA avatars that sing and dance around you dressed in classic outfits.
The Gold Room will blow my mind. Everything you see here is authentic: Original costumes, album and single covers, accolades and gold records.
I was even the star of a music video in a section where you choose your favourite ABBA song and dance to it.
I'll be keeping the video to myself though, thank you very much.
Head Out on a Moose Safari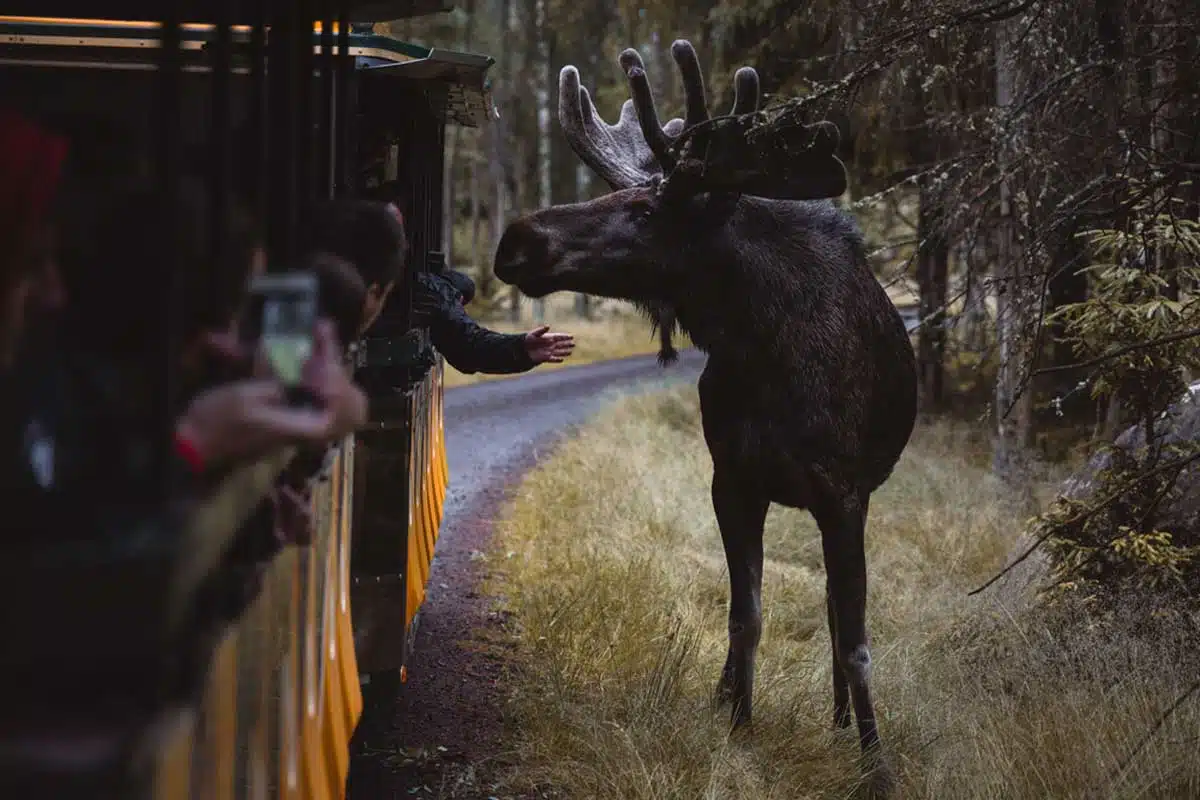 Going on a moose safari is the best and most exciting way to observe Sweden's wildlife in its natural habitat. This scenic trip has moose, reindeer, and many other wildlife sights.
Keep an eye on the marshes and forests on the drive to catch a glimpse of some adorable (but giant) moose.
Some hotels and resorts, such as the Jukkasjärvi Icehotel, can even arrange a moose safari on horseback. This is a slower and more interactive way to experience the winter wonderland around you and was one of the best parts of visiting Sweden.
Book a safari and enjoy a guided trip
Eat and Drink Your Way Through the Swedish Winter
Eat Foraged Food in Östersun, a UNESCO City of Gastronomy
Every foodie knows that the Nordic countries are pretty much the food capitals of the world these days, and that no food sums that sentiment up better than the rise of the foraging restaurant.
Foraging has long been a way of life in Sweden. This concept encourages you to find organic ingredients, cook outside, and eat at wooden tables strategically placed throughout the nation. It's super sustainable, which I love.
As a result of Jämtland's popularity as a culinary vacation spot, Östersun is a UNESCO City of Gastronomy.
Edible Country restaurant is one of the spots that proved the award was worth giving. It's a foraging restaurant where some very talented chefs cook ingredients you find in the Swedish countryside.
I loved the idea of sourcing my own dinner, but all the tables are booked up. Not a problem, you can still head over there and forage in their woods and cook for yourself with the world's largest outdoor bar within arms reach.
Havvi I Glen
Another restaurant in the Jämtland region you will need to hit is Havvi I Glen. When I heard its seasonal menu incorporates regional foods like wild mushrooms, reindeer, Arctic char, and cloudberry sorbet, I couldn't really resist – my instincts were right.
Havvi I Glen is also a significant actor in the Slow Food Sápmi movement, which focuses on mountain Sami cuisine.
Oaxan Krog
One of my favourite restaurants in Sweden, and widely considered one of the best in the world, Oaxan Krog is a two-Michelin starred restaurant in Stockholm.
The food is traditional Swedish, but don't just expect meatballs. It's invariably fresh and exciting and I book myself a table whenever I'm lucky enough to be coming to this part of the world.
If you're travelling on a budget and don't want to splash out, try hitting their sister restaurant Oaxan Slip. The food there is more reasonably priced, but with no less commitment to quality.
Kometen
Kometen is the oldest restaurant in Gothenburg. It opened in 1934 and has maintained a loyal following of customers, among which I count myself.
The homely vibes of Krometen's interior are pretty much the cherry on top of the cake when it comes to this place, the cake being the excellent traditional food.
It's super down to earth, serving traditional warming Swedish food ideal for a cold day in the city. The portions are great – you'll never be left feeling hungry – and if you're after a plate of meatballs this is one of the best spots for it I can recommend.
Practical Information for Planning Your Visit to Sweden During Winter
What to Pack for Sweden Winters
Warm clothing, insulating layers, and thick socks are a top priority when you visit Sweden during winter. Rainproof clothing is also quite important, and hiking boots are a must when you explore the Swedish Lapland.
Use my packing guide for Europe to decide on the best items to bring to Sweden. Don't forget your camera!
Temperatures in Sweden During Winter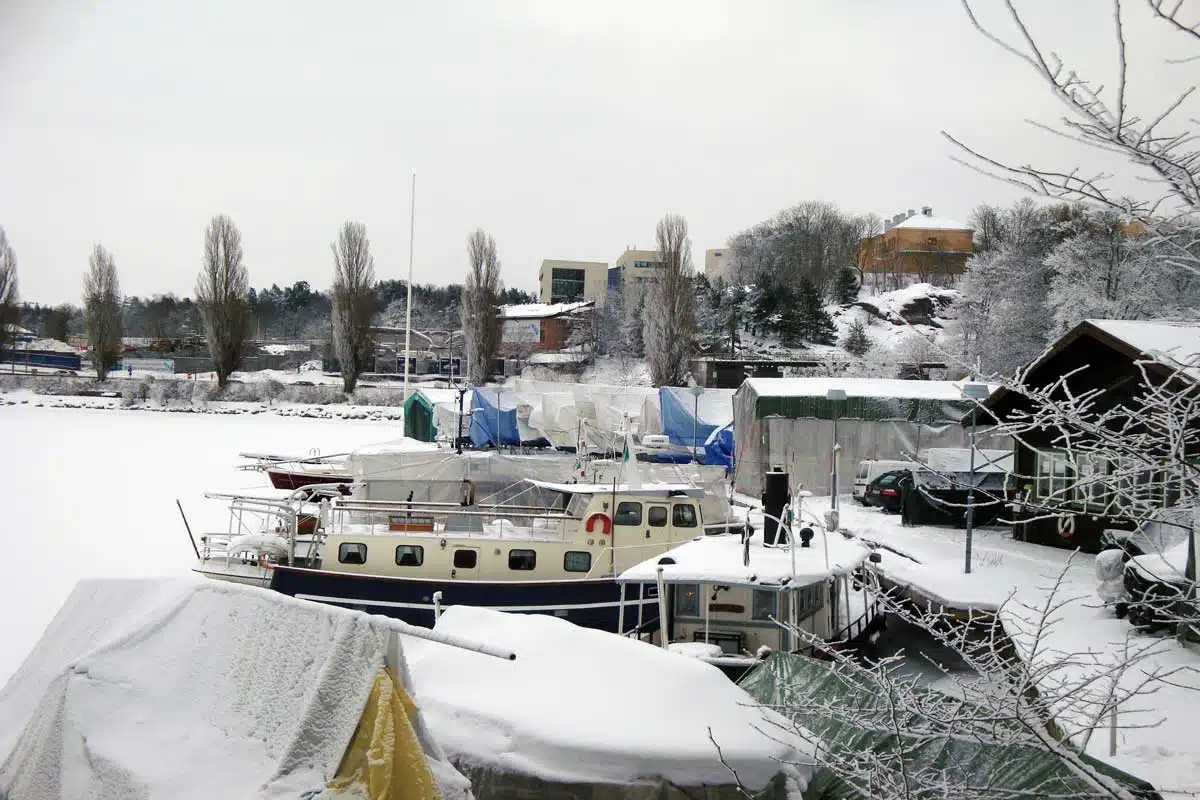 Is Sweden cold in winter? The weather in Sweden is quite diverse in its winter temperatures. However, by diverse, I mean the south of Sweden hovers above freezing, and the further north you go, the colder it gets.
The Swedish Lapland is freezing during winter, with temperatures in Kiruna ranging from -16°C to -3°C (3°F to 26°F). Snow starts in November and covers Sweden's landscape.
How to Get to Sweden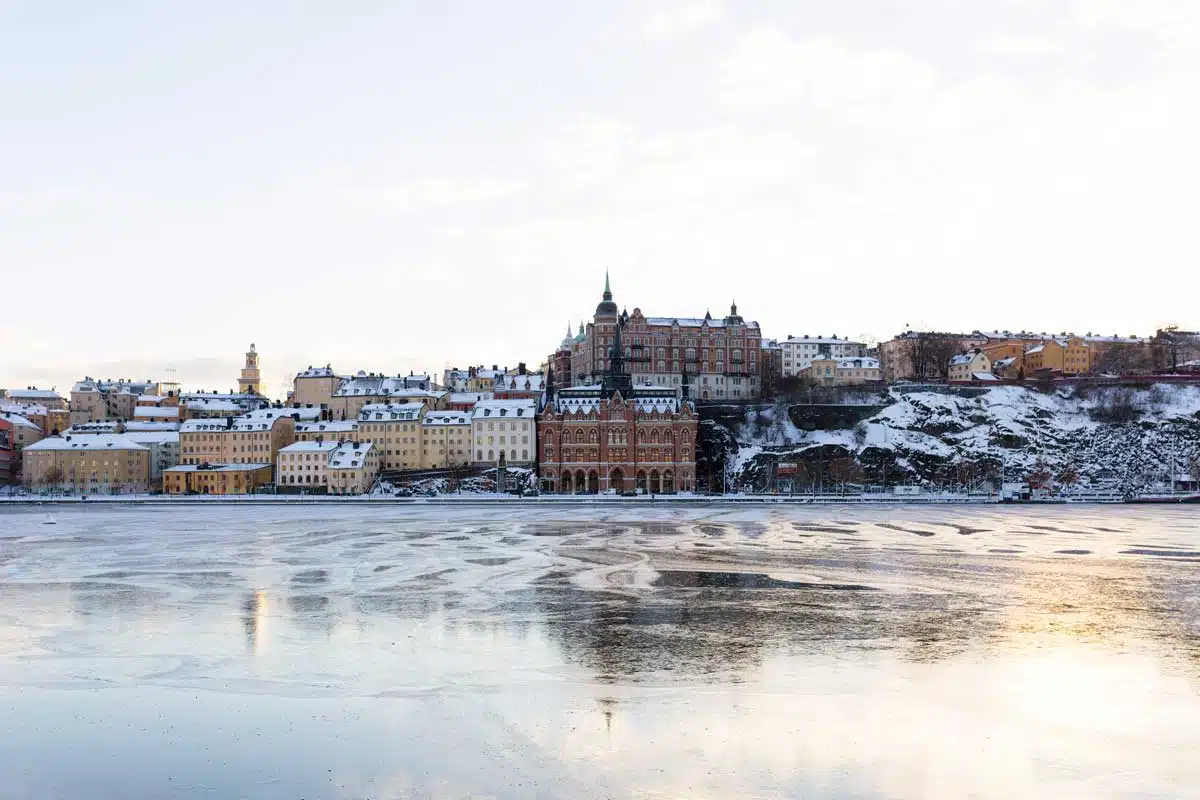 International flights usually go to Stockholm. If you want to head to Lapland, you can grab a direct flight to Kiruna. Trains are also a great way to travel throughout Sweden. Individual train tickets can be expensive, so it's better to grab a train pass if you plan on travelling a lot.
Where to Stay: Harads Treehotel
The Harads Treehotel houses seven little huts that get inspiration from the film The Tree Lover.
One of the huts looks like a bird's nest, which is unique and interesting as well as cosy.
If you'd prefer to blend into your surroundings, then stay in the Mirrorcube — a giant mirrored room that reflects the surrounding pine forest and makes you disappear into the wilderness.
You can find this fantastic hotel in the north of Sweden, in Harads. It's a Northern Lights hotel, so you'll be more likely to see the Aurora Borealis when you stay here.
Should You Visit Sweden in Winter?
Yes! Sweden's winter may be freezing, but this is the season that makes the country spectacular. With winter and snow activities galore, Sweden is definitely worth the visit if you want to escape the dull winter weather wherever you are.
Once you've had enough of the snow, warm up by chasing the winter sun on your next adventure.