Planning a trip to Europe and wondering what to pack? Don't miss this complete packing list for Europe – with key essentials and seasonal variations to help you plan your trip.
Packing for Europe is a tough call and getting your packing right is going to depend on a lot of different factors. 
How long are you going for? Are you travelling with checked luggage or carry on only? Which season are you going in?
That's a lot of questions right there – I can already feel you starting to give in to the temptation to shove a whole load of stuff in and hope for the best.
Step away from the luggage. There's no need to panic, or to pack everything – making your case so heavy that you can barely pick it up.
This Europe packing list will walk you though:
What to pack for Europe
Additional things to consider when packing for Europe in the Spring/ Summer / Fall and Winter
Practical tips to help you ensure you don't pack too much
In short – everything you need to pack efficiently, conveniently and stylishly for your Europe trip.
Going to Europe? You Should Also Read:
What to Pack for Europe
Packing essentials for Europe at any time of the year.
Luggage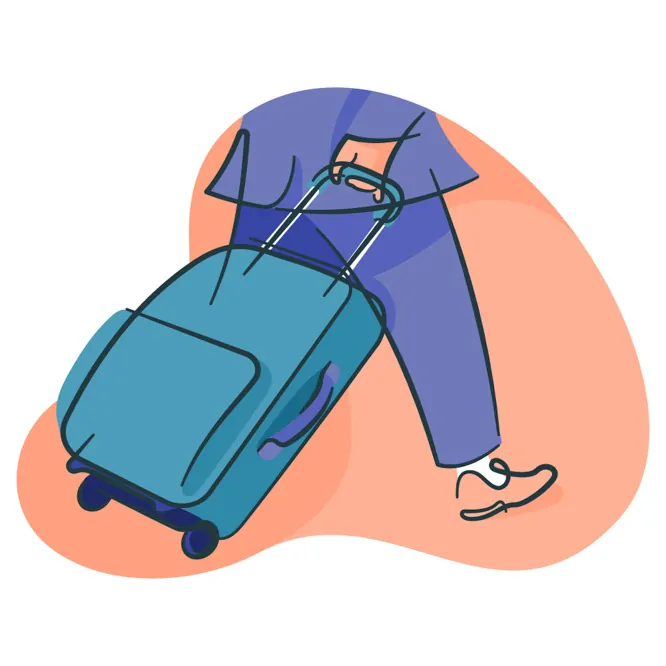 Luggage is probably the biggest investment in your packing list, so you'll want to choose carefully. Convenience and durability are two big factors, while style is important too.
Rolling Suitcase
A rolling suitcase is high on many people's list of essential travel items for Europe. They're super convenient to roll around places like the airport, and put way less strain on your back.
The downside of rolling suitcases for Europe is that historic cobbled streets just weren't made for this modern invention. So you'll want to pick one that has a handle as well.
Recommended
Convertible Backpack
I love the convenience of a backpack but really can't go past the style factor of a nice handbag. The solution? A convertible backpack.

With these, you can wear them as a backpack or change it up to carry like a regular bag. Options are always good when travelling, and I love a smart design like this.
Recommended
Packing Cubes
I'm not sure how I didn't discover packing cubes way earlier. I can only imagine how many packing-related frustrations could have been avoided if I had.
Packing cubes are lightweight and keep your suitcase in Marie Kondo organised perfection. You'll be able to find everything you need in a jiffy, and it helps you to fit more into your suitcase.
Recommended
Daypack
A good daypack is definitely a must on your europe trip packing list. This is especially the case if you're planning on doing any hikes.
A good daypack is light, with straps that are comfortable and distribute weight evenly. You'll also want to have a peek inside to make sure it's keeping everything well organised.
Recommended
Handbag
A handbag is definitely on my list of things to pack for Europe. A great bag is the perfect addition to any outfit, and it keeps things stylish.
One important thing to consider when packing for a trip to Europe and choosing a bag is security. Pickpocketing is an issue, especially in large cities, so you'll want something that can be secured.
Recommended
ASOS Rose Gold Tote Bag: A two-handled faux leather handbag with a detachable strap and split compartments
ASOS Tan Satchel Bag: A beautiful tan-coloured shoulder bag with a grab handle and an adjustable strap
Reusable Canvas Bag
Plastic shopping bags are so 2015. Around the world, more and more countries are banning plastic.
Even where they're not banned, they can still wreak havoc on the local environment. Do your bit and bring along a canvas bag instead.
Recommended
Personalised Monogram Tote: A reusable canvas bag with a Scrabble tile letter design personalised to you
Levi's Peanuts Bag: An adorable tote bag made by Levi's, featuring a holiday design of Snoopy at the beach
Clothes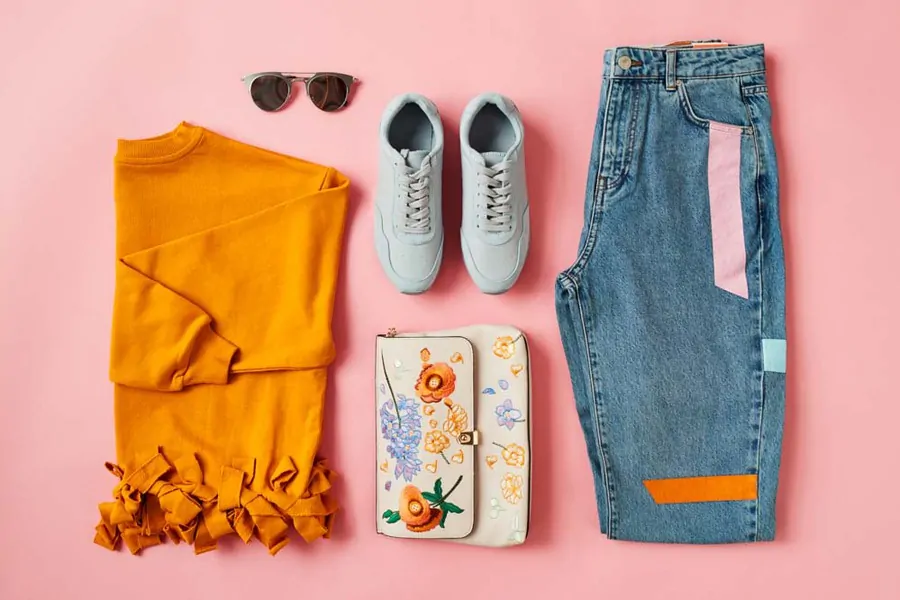 I know, I know – this is the part of any travel packing list for Europe that causes the most headaches. You want to look your stylish best on the 'gram, without bringing your entire wardrobe.
Firstly, take a look at the general weather trends so you know what kind of conditions you'll be dealing with. Then set about putting together a wardrobe.
I'm a big fan of capsule wardrobes, where a small number of pieces go together in many different combinations. It's a quick and easy way to look super stylish on the road.
Tops
I recommend bringing a handful of tops in fairly neutral colours and patterns. While I'm a big fan of loud clothing, you don't want to waste too much time trying to find things that match.
You'll also want to bring a selection of short and long sleeves, especially if you're travelling in spring or fall.
Recommended
White T-shirt: A relaxed fit crewneck shirt with dropped shoulders, comfortable for the summer
Daisy Street Oversized Sweatshirt: A comfortable and relaxed fit sweatshirt with a fortune teller graphic
Skirts
Ahhhh, what says "stylish Europtrip" more than a beautiful, billowy skirt. They're comfy, stylish and super versatile as well.
I love a maxi or midi skirt, however depending on your style and the length of your trip, you might like to throw a mini in as well.
Recommended
Glittery Tully Maxi Skirt: A flowing, freeing tulle maxi exploring the town
ASOS Pleated Midi Skirt: A skirt in a leather aesthetic with a fun flowing and pleated design
Dresses
Like skirts, pretty dresses are a staple of pretty much every packing list for Europe in summer. They're so easy to wear and look gorgeous as well.
I like to bring at least one casual dress, but it's ideal if you also bring something that's easily dressed up or down.
Recommended
ASOS Denim Wrap Dress: A light blue wrap-around dress with a delicate waist tie that's classy and casual
Organza Midi Dress: A flowing pale blue dress in an oh-so-grammable blue organza
Trousers and Pants
Trousers and travel pants are definitely a must for your travel list for Europe. Jeans are the perfect addition to any casual outfit, while pants are also ideal for hiking or more active pursuits.
Recommended
Pull & Bear Mom Jeans: Light wash jeans with a high waist, a relaxed fit, and functional pockets
ASOS Ridley Skinny Jeans: High waisted skinny jeans in a dark vintage colour
Jacket
Outerwear is a definite must in Europe. Even if you're considering a packing list for Europe in spring or summer, you'll still want to add in a jacket or two in case of any chilly days.
Recommended
ASOS Faux Leather Biker Jacket: A Leather-look black jacket in a biker style with an asymmetrical zip design
American Eagle Cropped Denim Jacket: A dark blue design with a cropped but baggy and relaxed fit
Hat
Be sun smart, kids! Not only are hats important to stop yourself getting burnt (no one wants to look like a lobster in their holiday snaps) but they are also super stylish.
My pick is a wide-brim hat. They get maximum marks in the style and the practical departments.
Recommended
ASOS Felt Hat: A black felt hat with a telescopic brim and size adjuster and a pinched crown
Tall Straw Sun Hat: A large and classic design straw sun hat
Swimwear
Let's be honest, hitting the beach or hotel pool is pretty much non-negotiable for a fabulous Europe trip. So you won't want to forget your swimwear.
What you choose is pretty much up to you and your style. Just make sure you'd tried it on beforehand and that it makes you feel fab.
Recommended
ASOS Orange Bikini: A plunge crop bikini top and bottoms in orange with decorative frills
Free Society Swimsuit: A black-and-white striped swimsuit with a drooped neckline and high cut legs
Travel Socks
So travel socks are not the sexiest thing you need when travelling to Europe, but they are important. Travel socks can help you stave off baddies like DVT or blisters, while also keeping you warm and comfy.
They're especially important if you're planning on doing any hiking or a lot of walking (which is pretty likely).
Recommended
HZHY Compression Socks: Cushioned socks that are ideal for running and hiking. Perfect for exploring to your heart's content
Wanderlust Compression Socks: Super comfortable white socks that are designed for long use – ideal for holidays
Underwear
Don't underestimate the importance of some comfy undies for your trip. They're a definite must pack for Europe, even if they have been known to be overlooked.
I recommend bringing plenty, as they don't take up much room and you don't want to be doing your washing every couple of days. There's way more fun things to do in Europe than that.
Recommended
Three-pack seamless Brazilian pants: ultra-comfortable and seamless
Footwear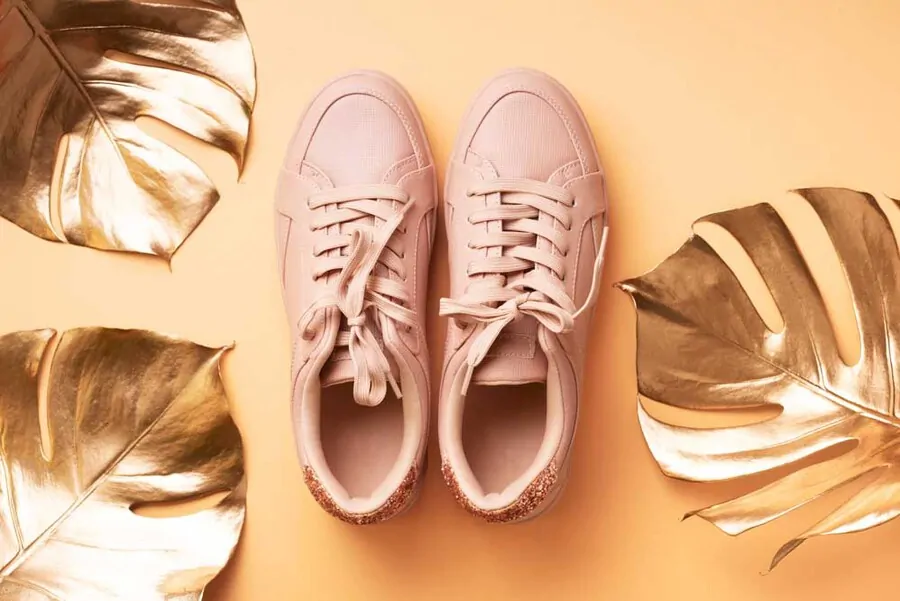 Footwear can be a difficult one when considering what to pack when travelling to Europe. They're a definite must, but they can take up a lot of room – so choose wisely.
Comfortable Travel Shoes / Trainers
Nothing ruins a day exploring an amazing city quicker than getting a blister. That's why I never leave London without a pair of comfy travel shoes or trainers in my bag.
I recommend just bringing your favourite pair, although plain white or black trainers are a great versatile option if you're looking to invest in some new kicks.
Recommended
Whistles Anna deep soul leather trainers: Lace-up trainers with white textured panel design and chunky soles
Adidas Originals Running Trainers: Black trainers with thick white soles and a padded tongue with lace
Stylish Travel Shoes
Just as important as a comfy option is a pair that make you feel fabulous as soon as you put them on. Whether it's a pair of gorgeous boots or maybe your fave heels (that you can walk in easily), add in a pretty option.
Recommended
Stradivarius Pink Slingback: Wide fit, faux suede and tan coloured
Hiking Boots / Sandals
If you're planning on hiking then some proper boots or sandals are a must. They are comfy and help protect you from slipping and hurting yourself.
Boots are a classic option, but if you're travelling in summer you might prefer to opt for some lighter hiking sandals.
Recommended
Merrell Women's Hiking Boots: Comfortable high rise hiking boots with good ankle support and grip for keeping you safe on those adventures
Ecco Women's Sandals: Sturdy sandals that will support you for everyday wear for light trekking, hiking or water-based travel
Useful Items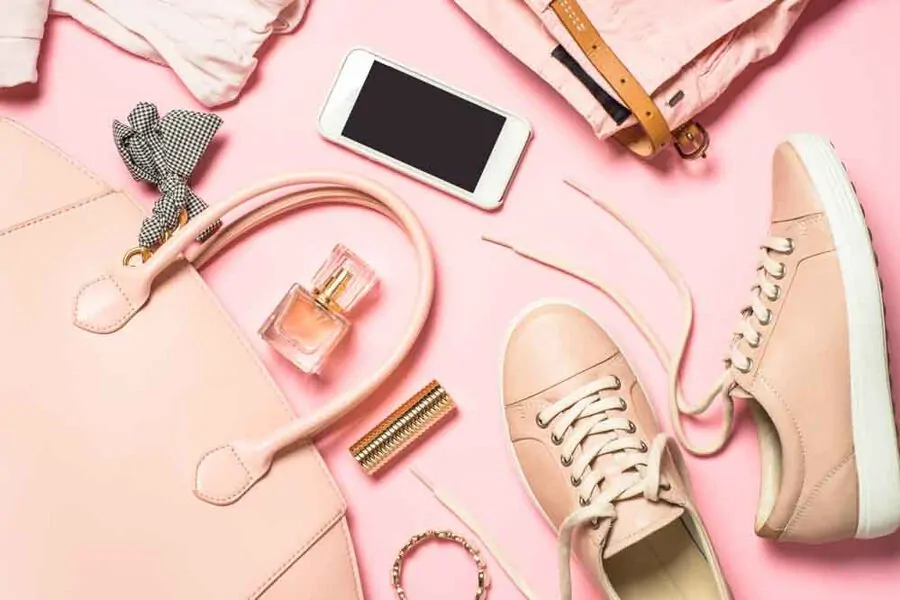 There are a whole raft of items that should make it onto the best packing list for Europe, but often don't.
We've all grumbled as we've paid an extortionate amount for something at the airport – so save money and buy it ahead of time if you think you'll need it.
Travel Towel
A must-have if you're camping or staying in hostels where they're not provided, but super helpful for any trip. They're lightweight, small and can really help you out if you're stuck without.
Recommended
Eono Microfibre Towel: Very lightweight quick-dry travel towel folds into a zipped bag for convenience
Dock & Bay Sandproof Towel: A cute, bright and beachy sand-proof towel. It folds into a small bag making it perfect for summer travels
Earplugs and Eye Mask
You'll be so glad you brought these if there's a crying baby on your flight or you find your hotel is perched above a nightclub. Plus they take up hardly any room.
Recommended
Earplanes Ear Plugs: Soft reusable earplugs that also relieve in-flight pressure and discomfort, they also come in a case
Hommini Sleep Mask: The most comfortable memory foam sleeping mask moulds to your face and has an adjustable strap
Torch
If you're camping or hiking then a torch is definitely a travel necessity for Europe. You don't want to get caught out trying to find the bathroom with only your phone's flash – so bring a small but powerful torch instead.
Recommended
LE Torch: This Powerful LED torch is pocket-sized, super bright and waterproof, everything you need
Refillable Water Bottle
Like plastic shopping bags, plastic water bottles are a big environmental no-no. Plus, it gets expensive to keep buying single-use water.
Instead, bring a decent refillable water bottle – a filtered one is ideal if you're travelling to places where the tap water isn't safe to drink.
Recommended
Sho Bottle: Stainless steel bottle in a variety of bright colours will keep your hot drinks hot and your cold drinks cold. It's also BPA free
LifeStraw Integrated Water Bottle: A saviour if you're travelling in countries where you have to purify the water or are out in the wilderness. The life straw purifies the water from 99.9% of bacteria and parasites
Money Belt
The only person who should be spending your money in Europe is YOU. Make sure no dodgy pickpockets get their hands on it by using a discrete money belt.
Worn under your clothes, it's the perfect place to store your valuables.
Recommended
MYCARBON Money Belt: A discreet and secure money belt that will keep your personal items safe. It also features RFID blocking fabric providing extra protection for your credit cards
Money Belt: A multi-layered, multi-pocketed, extra-secure money belt that can hold and keep secure every single valuable you may want to carry with you
Gadgets + Electronics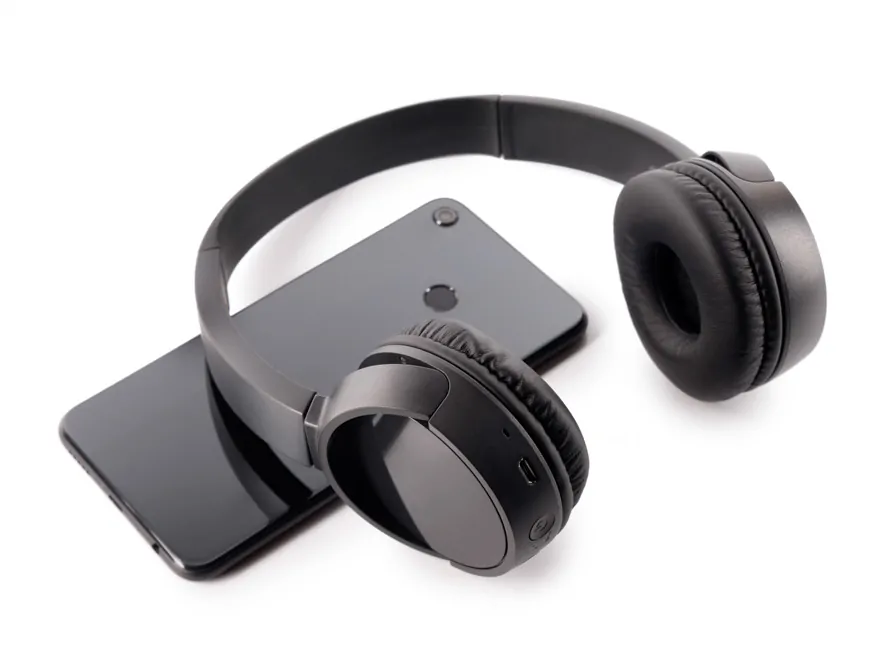 Who doesn't love a good gadget while travelling? There are heaps that can make your life way easier – but you'll also want to make sure you're going to use them enough to make it worth the space they take up.
Camera
While some people say a smartphone is enough to take photos for your Euro trip, I've got to disagree. Nothing compares to a good quality camera, which will allow you to capture your amazing moments with a little more creativity. I use the Sony A6500.
Memory Cards
No packing checklist for travelling to Europe would be complete without some memory cards for your camera. I recommend bringing a few in a durable case, so you don't need to delete them from the card.
Spare Batteries
We've all experienced the ultimate travel disaster that is realising our battery is flat in front of a beautiful attraction. Avoid this by bringing spare batteries and keeping them charged (but remember you can't bring them in your hand luggage).
Travel Adapter
I can't tell you how many times I've forgotten this and ended up paying double at the airport. Avoid this and make sure you bring along your universal travel adaptor – a good quality one will last you for years.
Recommended
MyTravekPal Adapter: The ultimate all-in-one travel adapter lets you charge your devices worldwide and features four USB ports. It's one of the safest power adapters and suitable for high powered devices
External Power Pack
Avoid the disaster that is your phone going flat at an unexpected moment with an external power pack that can give your phone or other devices a boost. It's especially ideal for long bus or train rides, hiking or overnight camping.
Recommended
Toiletries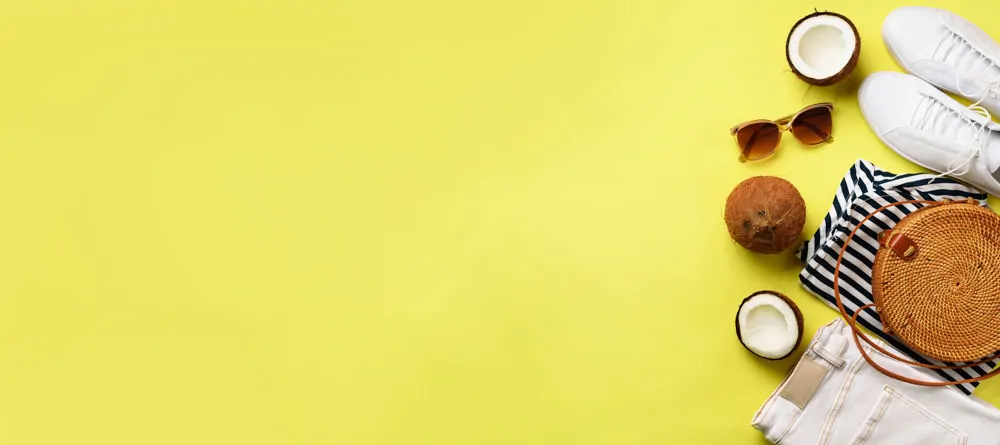 While you can purchase anything you've forgotten, there are lots of toiletries to pack for Europe.
Essentials
This includes; shampoo / dry shampoo, conditioner, toothbrush, toothpaste, deodorant, lip balm with sunscreen moisturiser and for the ladies, don't forget your feminine hygiene supplies.
Medication
If you take any prescription medication, you'll definitely want to bring them to Europe as it is difficult (and not always possible) to get refills.
I also recommend bringing a small medical kit with essentials like aspirin and plasters. Although most of these are available in Europe, it's much easier to bring them yourself rather than
Sunscreen
Avoid looking like a lobster while travelling in Europe, and protect your skin from long term damage. Sunscreen is a definite must for what to bring to Europe, and I recommend going for at least 35+ SPF for fair skin, 15+ for darker skin.
Travel Essentials for Europe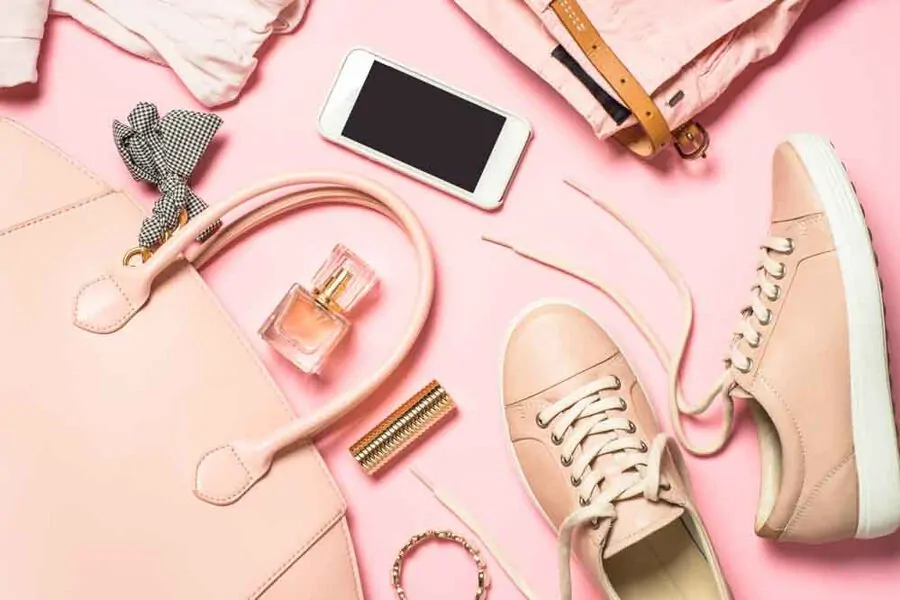 The ultimate packing list for Europe would not be complete without including all the absolute essentials. Without these items, you really aren't getting far on your trip.
Passport / Visas
You aren't even leaving the airport with these ones, so make sure you've got these sorted well before you fly.
While bringing your passport is pretty obvious, it's a common travel mistake not to check the visa requirements before you travel. Don't get caught out.
Travel Insurance
None of us want to think about anything going wrong on holiday, and hopefully it won't. However, you'll get lots of peace of mind knowing you're covered in the event of lost luggage, cancellations or accident/illness. Insurance is a definite must for travel to Europe.
Cash / Credit Cards
Sadly, travel is not free so cash and cards are a must.
It's worth looking into the best travel cards, especially if you are travelling for a few weeks. Ideally, bring more than one and keep them separate, for security reasons. Another security tip is to alert your bank that you'll be travelling.
While card is widely accepted in Europe, I still recommend bringing some cash just in case. The cheapest way to do this is to get it out of the ATM once you arrive (away from the airport).
You might also like to bring a little bit that you've swapped at home – but keep in mind this is an expensive way to do it.
Tickets and Reservations
It's common nowadays to just keep these on your phone, but I've definitely been caught out without battery or wifi. For that reason, I recommend bringing hard copies of important tickets and reservations just in case.
Emergency Contacts + Addresses
Like with travel insurance, chances are these will remain in your bag untouched. But it's still a good idea to keep some information about who to contact in an emergency, just in case.
Copies of Important Documents to Keep Seperate from Wallet
One of my most important packing tips for a Europe trip is to keep your most important documents separate from your wallet. This includes documents like your passport as well as, ideally, a backup credit card.
This way, even if your wallet gets swiped, you aren't totally stuck and helpless.
Guide Book
What? A travel blogger recommending an old school guidebook?
Yep, I totally love a good guidebook. They give you a fab overview of a new place, and can be used even if you've got no 'net. Of course, then you should check out my travel blog for more info.
Recommended
What to Pack for Europe in the Summer
Are you wondering what to pack when going to Europe in summer? Overall, things are usually pretty warm, but you'll still want to bring some options for the odd cool day.
Quick Dry Beach Towel
I love this invention. Gone are the days of lugging around a damp beach towel in your suitcase for days on end.
Recommended
Microfibre Beach Towel: This beautiful, large quick-dry beach towel made of microfibre means you'll never have to carry a soggy towel again
Microfibre Beach and Travel Towel: This eye-catching giant zip-away towel is perfect for the beach or yoga, it's also antibacterial so perfect for camping or backpacking
Sunglasses
Any practical or stylish packing list for Europe in summer should include a pair of sunglasses. They're important for your eye health (not to sound like your Mum or anything), but they also look great with your outfit too.
Recommended
ASOS Sunglasses: These cute tortoise-shell cat-eye framed sunglasses look great with any outfit
Quay Dark-tinted Sunglasses: With a cat-eye frame, these glasses are striking in all the right ways
Shorts
The perfect addition to any summer wardrobe in Europe is a good pair of shorts. They'll keep you cool and looking great – I'm especially a fan of the classic that is a pair of denim cut-offs.
Recommended
ASOS High-waist Denim Shorts: In a relaxed mom style, these shorts strike the perfect balance between relaxed, comfortable and glamorous
One Teaspoon: If you're looking for a pair of shorts that will make you stand-out these destroyed hem denim shorts are ideal
What to Pack for Europe in Spring and Autumn / Fall
Layers
If you're considering a packing list for Europe in fall or spring, you'll want to keep in mind the weather can be unpredictable. A great way to get around this is to pack layers, which you can add or remove as necessary.
Recommended
ASOSBlack Ribbed Jumper: Simple, stylish and perfect for a European trip. This jumper will be your go-to piece for layering in the cooler weather
ASOS Long Length Cardigan: There's nothing like throwing on a long cuddly cardigan in the cooler weather, this oversized black piece will go with everything
Rainproof Jacket
Rain is kind of a given in spring and fall in Europe, so pack accordingly. Like a good Brit, a little rain will never scare me off sightseeing – and a good rainproof jacket certainly helps.
A good one is light and folds up easily, meaning it won't take up much room in your luggage.
Recommended
ASOS Rain Jacket: Practical and it looks good, this affordable over-the-head rain jacket will keep you dry and folds away to nothing
Hunter Raincoat: Hunter and the rain belong together. Not just for wellies, this Hunter raincoat is cute, high-quality and functional
Umbrella
As above, a little rain is no match for a sturdy umbrella. Make sure that rain doesn't put a dampener (haha) on your plans by bringing a good brolly.
Recommended
Balios Travel Umbrella: Never visit Europe in the autumn without an umbrella, this one is luxurious, windproof, and has an automatic button
DKSUKO Unbreakable Umbrella: There's nothing worse than your umbrella breaking in the wind leaving you wet and cold, this travel umbrella is supposedly unbreakable and it's compact!
What to Pack for Europe in Winter
Thick Winter Jacket / Coat
Europe in winter is beautiful, romantic, and cold. Really cold. It's therefore a must to bring a thick winter jacket or coat, so you'll be warm (and stylish) even when it's frosty outside.
Recommended
Pimkie Camel Coat: This beautiful long-length camel coat designed by Pimkie is tailored and will keep you looking fashionable in the cold weather
ASOS Parka Jacket: Stand-out fro the crowd in this cute pink long-length parka jacket, with detachable faux-fur, lined hood
Hat
I read once that you lose most of your body heat through your head… so make sure to put a cosy hat on it. It will keep you toasty warm, and they look super cute as well. Bonus points if it covers your ears from the chill.
Recommended
Barbour Beanie: A classic and forever-in-style knit beanie with a pom-pom on top for good measure, in festive green
ASOS Fluffy Beanie: A delightfully fluffy pink beanie that's guaranteed to keep you feeling warm and looking adorable in the winter months
Scarf
Another must for your packing list for Europe in winter is a good scarf. I absolutely love scarves – not only do they do a great job in keeping you warm, but they also add some immediate charm and interest to your outfit.
A colourful one is a great way to instantly add some pizzazz to your clothes.
Recommended
ASOS Long Scarf: Deep burgundy is flattering on anyone; it's super soft and oversized so could double up as a blanket or wrap in a pinch
ASOS Block-Coloured Scarf: This long-length scarf in black and grey is perfect for layering and will be your go-to scarf through the winter
Gloves
A good pair of gloves is a must for any men's or women's packing list for Europe in winter. Don't underestimate how much warmer they'll keep you – you don't want your fingers going all numb and tingly while wandering around a city. Gloves are a definite must.
Recommended
ASOS Leather Gloves: There's nothing more glamorous than a pair of black leather gloves in the winter, these ones are also touch-screen friendly
ASOS Tartan Leather Gloves: Also touch-screen friendly, break the norm with these gorgeous tartan-design leather gloves
Packing Tips for Europe
Versatility is key when choosing what to pack when going to Europe. I love clothes that all wear well together, as well as products with multiple uses.
Organisation is really key to fitting everything in your suitcase and being able to access it easily. Avoid the nightmare that is having to throw everything out onto the floor, by packing in a sensible way.
Although it's tempting to leave packing to the last possible moment, I recommend doing it a day or two before you leave so that you'll have time to realise if you've left anything off your Europe trip packing checklist.
Packing for Europe: Read Next
Love this? Save and share on Pinterest.