Looking to purchase a new piece of luggage? Here's why you should (or shouldn't) buy the Level8 Textured Carry On 20.
*sponsored by Level8 – but as ever, all thoughts and opinions are my own*
Whether you're a well-seasoned traveller embarking on multiple trips each year or you just about manage to peel yourself away from the office for an annual holiday, a reliable, stylish piece of luggage is something I strongly believe you should invest in.
With so many options on the market (and so many different price points), how do you know which ones are best? It's a tricky task.
Luckily, I've tested the Level8 Textured Luggage Set and I'll be reviewing the Carry On 20, so I've got the full rundown on whether you should make it your new travel companion.
(Spoiler: Yes).
Level8 Review – Textured Luggage Set: At a Glance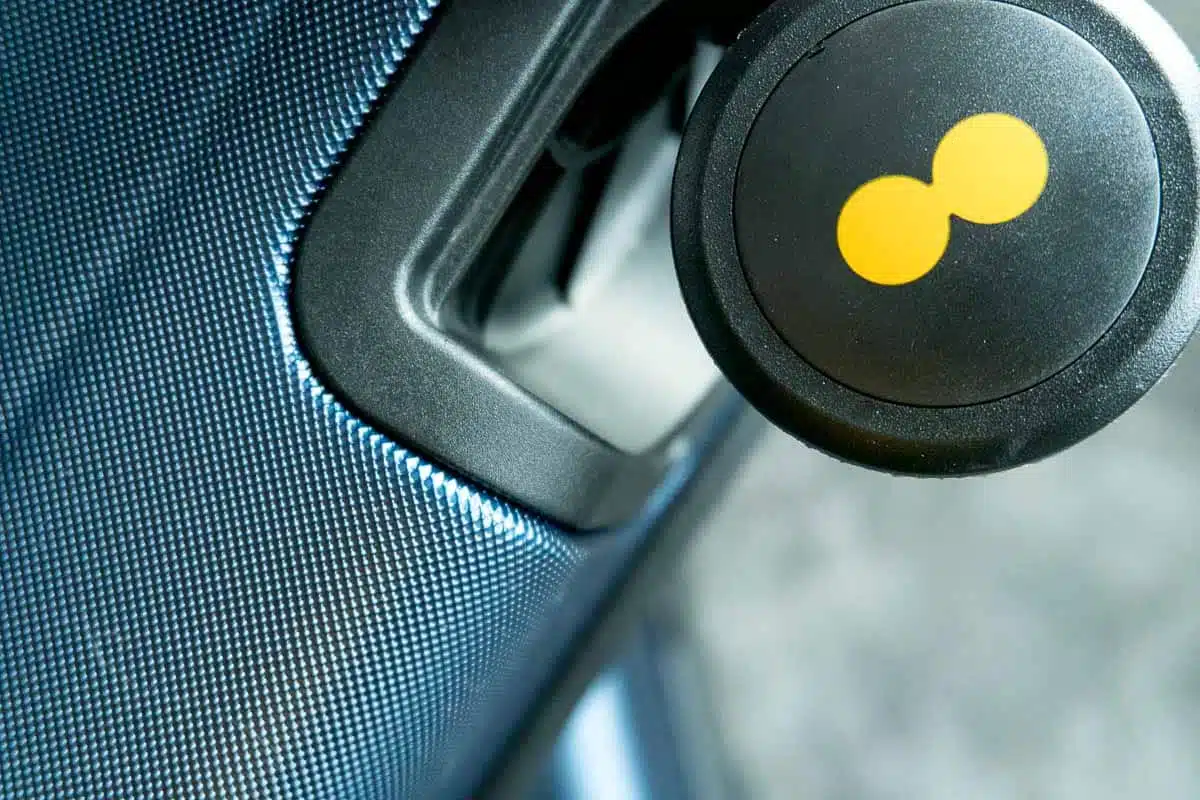 The Level8 Textured Carry On 20 is an absolute joy to use. It is a stylish, durable, and (relatively) affordable piece of luggage that has been designed with the user totally in mind.
Not to mention that this case is lightweight, which is great if you're not wanting to check in (and carry, for that matter) extra kilos.
The waterproof shell is made from Germany Makrolon® polycarbonate and the case has a special diamond texture and anti-scratch surface, meaning that it'll be with you for a while. Which is great, because it looks so good you'll never want to get rid of it.
Ditch the clunky cases – this suitcase's 360 wheels are so smooth, so you can glide across the airport floors for those dreaded last minute gate-rushes, and they're equally as functional on the pavement outside.
All in all, this is a great suitcase and I've only really got a few minor issues with it. Read on to discover more.
Level8 Luggage Review – Textured Luggage Set: In Detail
Style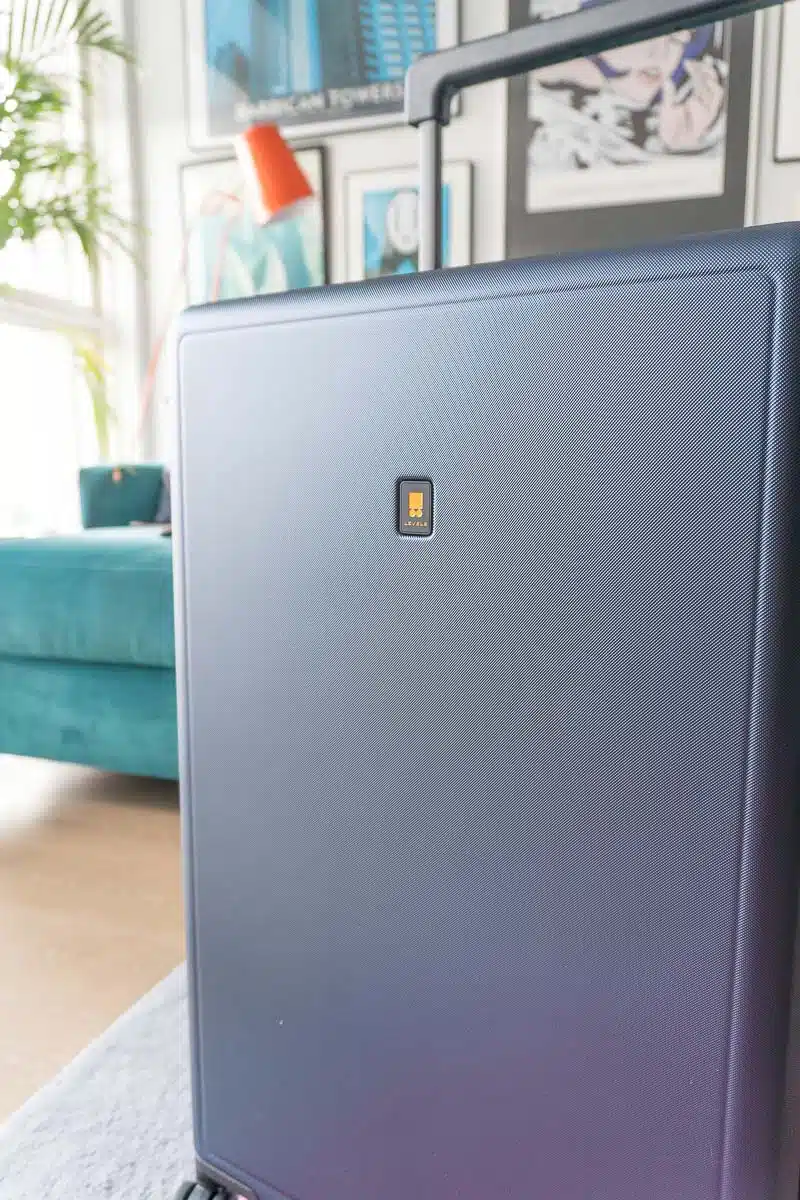 This suitcase (and the Level8 cases as a whole) are rather swish, in my opinion. They reflect the demands of modern travellers with their sleek and stylish look, yet they're far more elevated than some of the other options on the market.
I have to say, they are pretty simple in their design – you don't need to worry about having huge logos or garish patterns on the case. There's a nice choice of colours and, while I'm not a fan of some of them, there's definitely enough variety to suit every taste.
Choose between black, grey, navy, olive and pink. I'll be honest and say that I adore the pink case but it's simply not a practical option unless you're travelling in a bubble. The moment you wheel it out the door it's going to be dirty. They used to have a white option that was equally pretty, but it's no longer available (I imagine for the same practicality issue).
Let's also take a moment to discuss the wheels – they are SO smooth to wheel around and quieter than many of the other suitcases I've used during my previous travels. The 4 durable 360° spinner wheels with an anti-shock design are to thank for that.
Level8 claims that the abrasion is less than 2mm after running 276,000 circles. Now, I don't know how true that is (yet), but it sounds pretty good to me.
Durability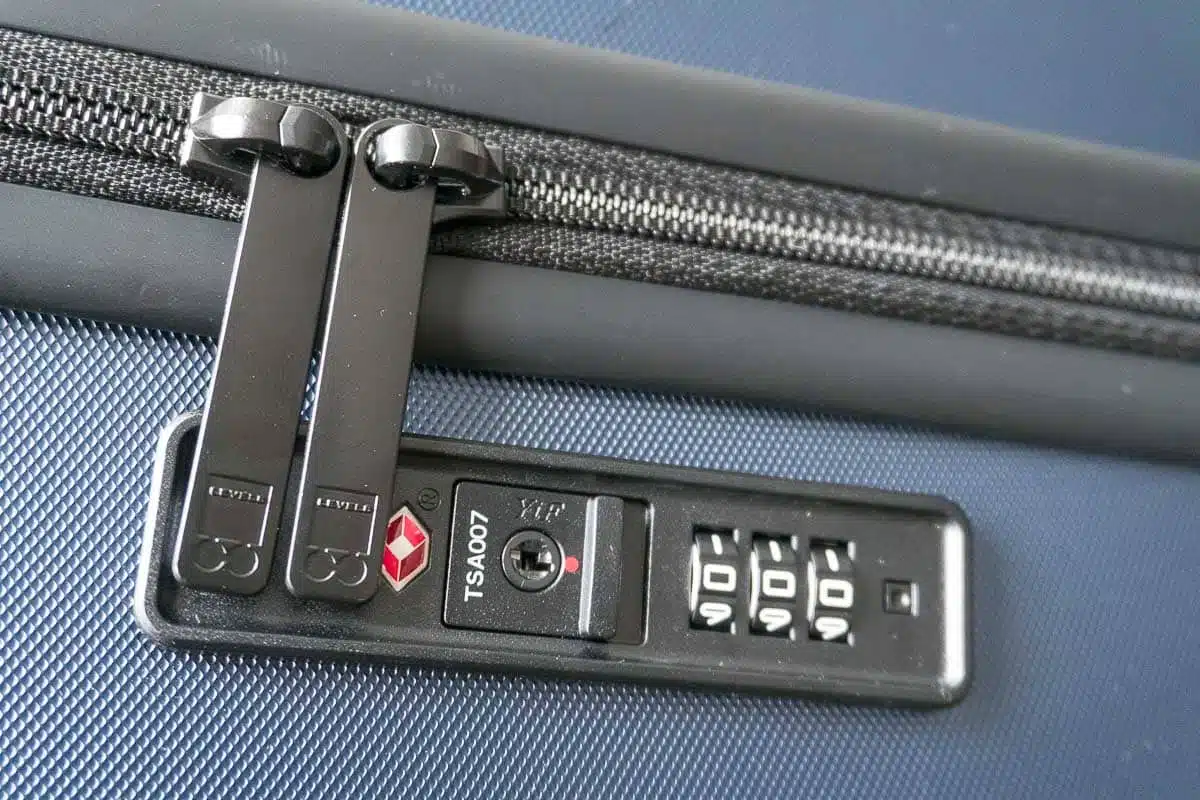 Possibly the most important feature of a suitcase is durability. After all, we often put our most treasured items in here – I'm talking laptops, jewellery, cameras, etc. so it's important that we can trust they will be protected.
That's where the Level8 anti-scratch coating comes in. This is great as so many stylish cases end up looking really scruffy as soon as they've been tossed into the hold a couple of times.
Now, obviously I cannot vouch for the longevity of this coating – let me get back to you in a couple years – but I'm seriously impressed so far. No scuffs or scratches, and a quick wipe down ensures that this suitcase stays in pristine condition.
Accessories and Internal Space
In terms of internal space, the Level8 Textured Carry On boasts a very decent number of pockets and compartments.
It's not usually an issue for me, as I love to use packing cubes (and you should, too), but it's nice to know that for those who don't want to use cubes are able to compartmentalise their items using the handy divider and two zip compartments.
I've found that this is especially useful if you're heading off on a longer, multi-destination trip and will be packing clothes for multiple climates. No need to mix your swimming cossie with your thermals.
That said, it is a shame that this case doesn't come with a built-in USB charger as this is really useful when travelling – there's nothing like desperately trying to find a charger before a flight and ending up crouched by a random plug by a desk, inches away from a stranger.
And, if I'm being picky, I do think that the case could also have benefitted from a laptop sleeve, particularly because this would be an excellent case for those taking short-haul business trips.
This isn't too much of an issue if you're a pro packer (I like to think I am), but it would have been a nice touch.
Price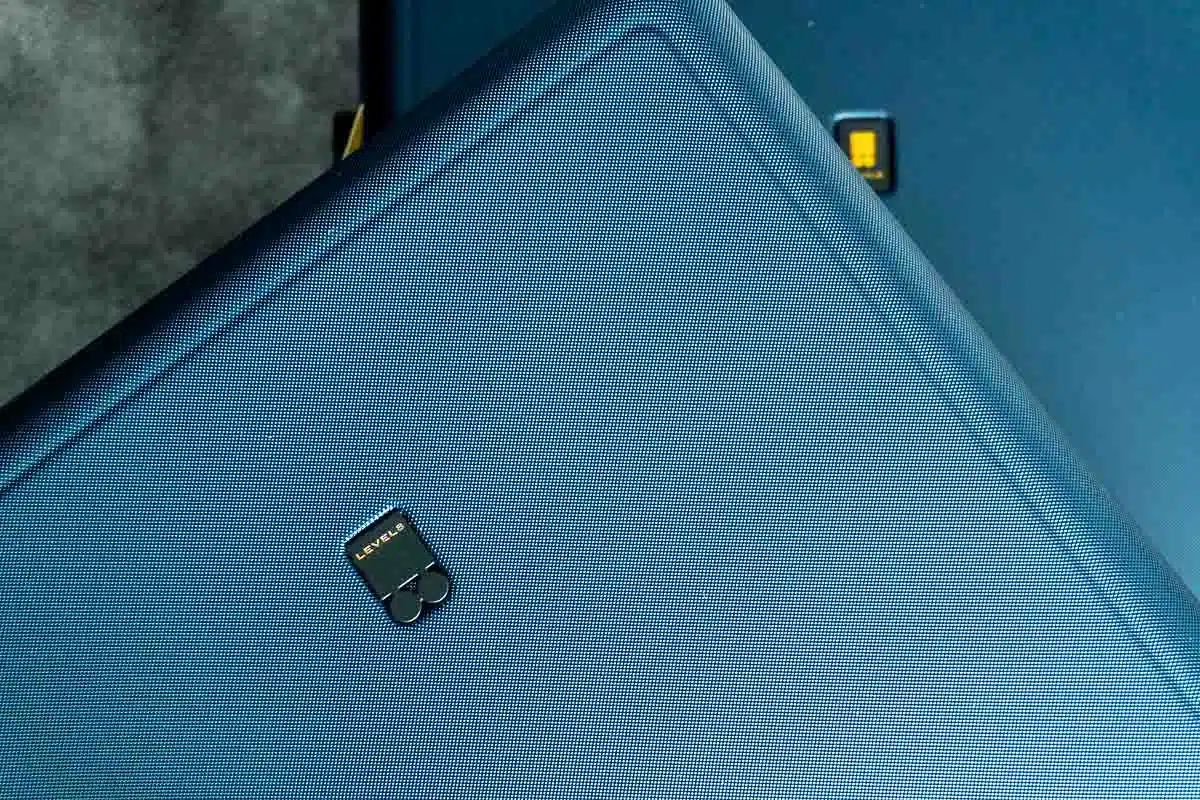 Now, price is usually the kicker when it comes to cool cases – some companies charge hundreds for a stylish suitcase such as this one.
Level8 though has priced the Textured Carry On at $156.99. Around £130, for all my British pals.
This is actually pretty reasonable for high quality luggage, and if you compare this to their competitors like Away you're paying significantly less for a lightweight and durable case with plenty of useful features for the modern traveller.
Think of it as an investment for future trips.
Fancy your own Level8 Textured Luggage Set? Use the code "thediscoveries10" to get 10% off.
Level8 Luggage: Technical Details
| | |
| --- | --- |
| Size | 37.7cm L x 23.3cm W x 54.6cm H, 38 L |
| Colours | Black, Grey, Navy, Olive, Pink, White |
| Weight | 4.8kg |
| Materials | Germany Makrolon® polycarbonate hard shell material, special diamond texture and anti-scratch surface |
This case also comes as checked 24″ and 28″ options and, to be totally honest, I've been eyeing up the larger cases as I love them so much. They boast the same great features and stylish design.
The lifetime warranty for functional damage to wheels, zippers, handles, or the shell is a nice addition, too – it really says a lot about a company when they go the extra mile for customers. I wouldn't hesitate to purchase something from them in the future.
Practical Tips for Using Your Level8 Luggage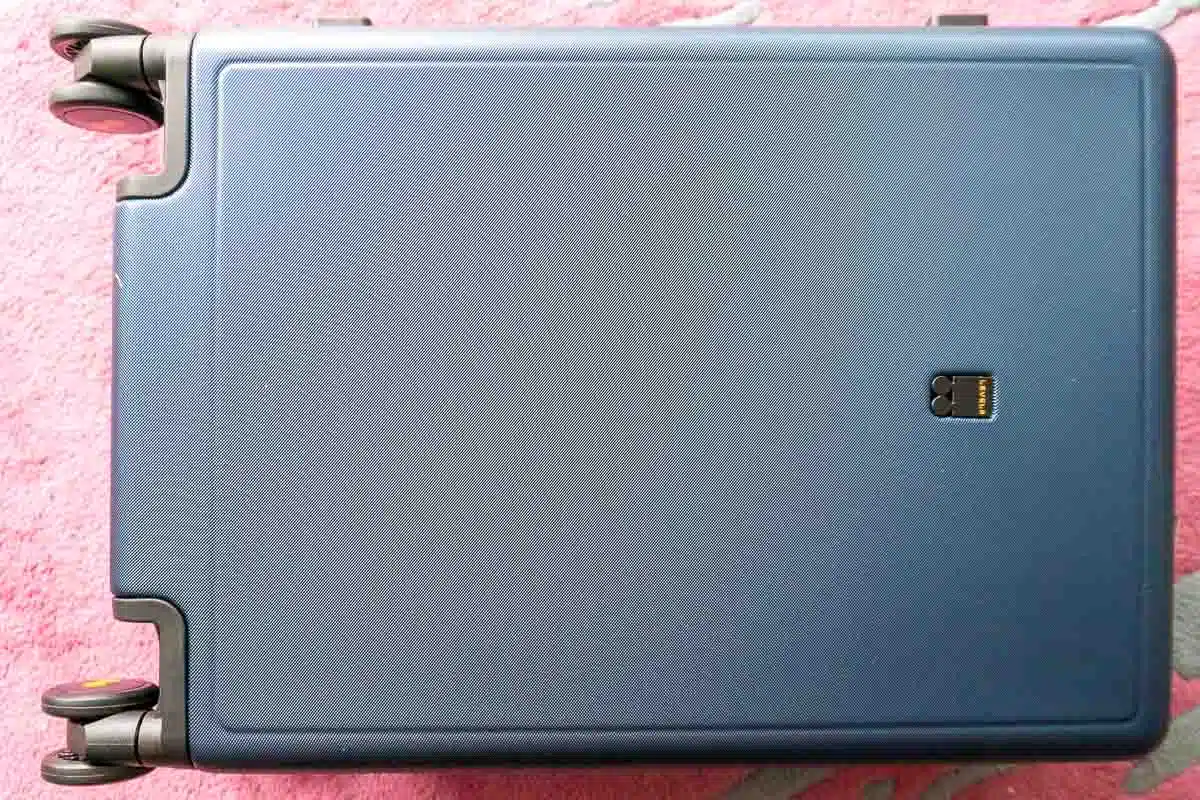 I've already mentioned that this suitcase does not come with a USB port, so make sure you carry a battery pack with you so that you can charge your devices on the go. Remember to keep it fully charged, too. We've all been there *face palm*.
Make sure you take advantage of the lifetime warranty! This is a great case and I can see it lasting me many years to come, but I'll definitely be getting in touch with Level8 if I need a repair/replacement.
Alternative to the Level8 Textured Luggage Range: Voyageur Range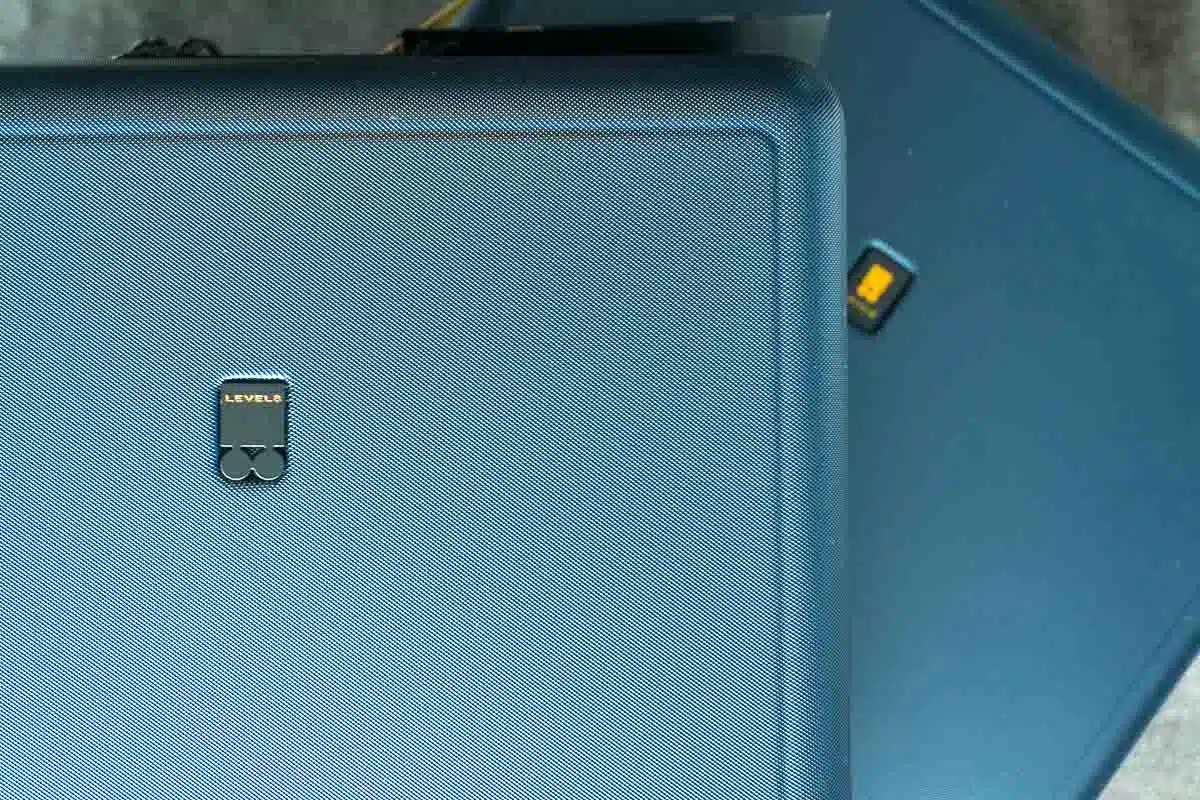 I also wanted to bring your attention to the Level8 Voyageur range – it looks a little bit different to the suitcase I'm reviewing but still has the signature style and features of a Level8 case.
I have the Voyageur 26 and there are a couple of features I really love. Mainly the waterproof pocket, which is great if you're swimming on the fly and need to put a wet swimming costume in your case – no more stinking out the rest of your items.
It's also great if you simply want the extra piece of mind that the (often inevitable) toiletries explosion won't ruin your holiday clothes.
I'll also say that the 26 is quite deep, which makes it a little unwieldy to manage but the super-smooth wheels and the sturdy wide handle (very useful on a larger case) happens to negate most of that. A great option if you're looking for something a bit heftier.
So Should You Buy Level8's Textured Luggage Carry On + Case?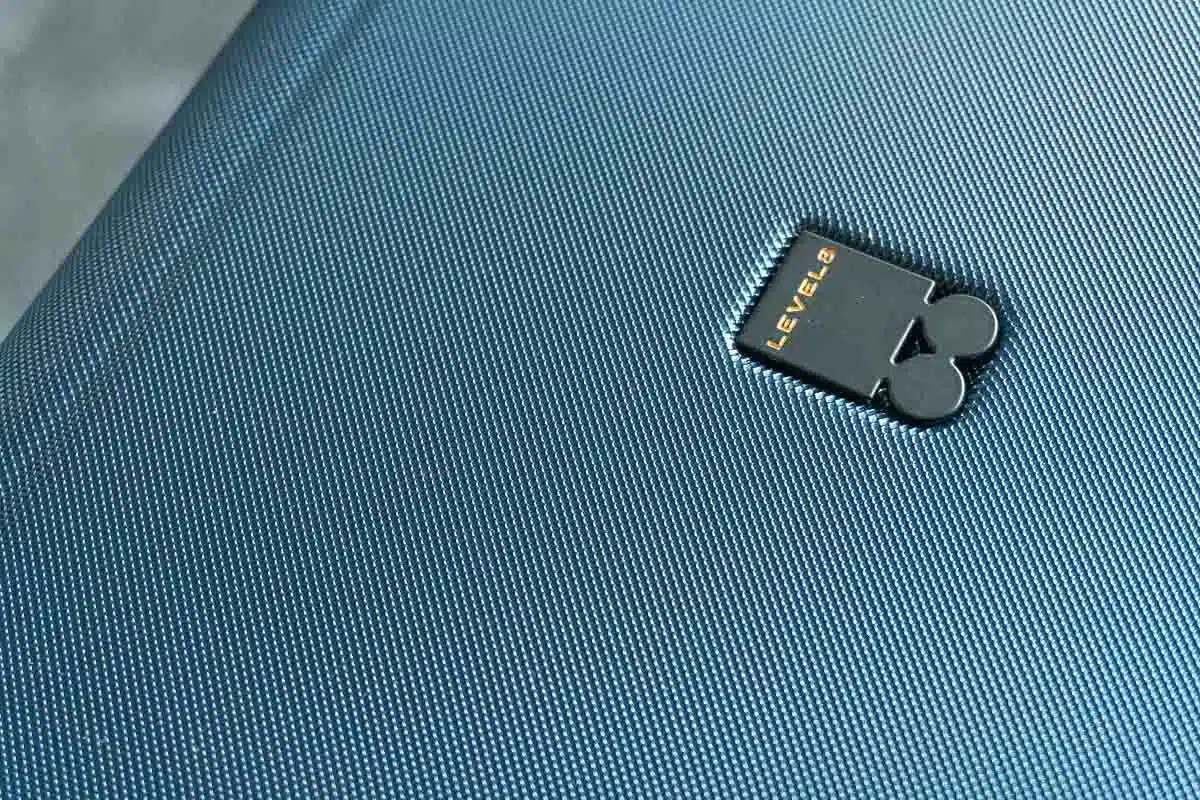 Throughout this Level8 Carry On review I have highlighted what I love – and what I don't love – about the Textured Luggage Set, so you might be wondering, do I recommend it?
Short answer: Absolutely.
If you're looking for a stylish yet durable case that is going to be able to withstand being roughed around a little bit during travel, then this is the case for you.
I will say though, if you're a business traveller and you're after a high-tech suitcase with USB ports and ample laptop protection, you might want to consider a different model.
Otherwise, I could not recommend this suitcase enough – or the Level8 brand.
Level8 Suitcase Review: Read Next
Love This? Save and Share on Pinterest