Tropicfeel's waterproof Geyser shoe – the real deal or just another marketing ploy? Dive into my Tropicfeel Geyser review to find out if they're worth splurging on.
If you're unaware of Tropicfeel, the brand burst onto the scene thanks to a successful Kickstarter campaign back in 2018. I've been a big fan since – I liked the Tropicfeel Canyon so much that it was a no-brainer to give their brand new shoe, the Geyser a try.
With prior experience, combined with the buzz they've generated with their shoes, I had some high expectations.
After all, Tropicfeel markets this travel shoe as an all-terrain sneaker offering grip like a hiking shoe, the comfort of sports sneakers, and the protection of rain boots, all wrapped in a chic frame.
Sounds too good to be true? Maybe, maybe not — that's what I wanted to find out.
After buying and testing a pair of these on several recent trips, I'm reporting back on what I liked, loved, and the features that I wasn't too sold on. Let's take an in-depth look and discover the ins and outs of the Tropicfeel Geyser Shoes.
Tropicfeel Geyser Review: At a Glance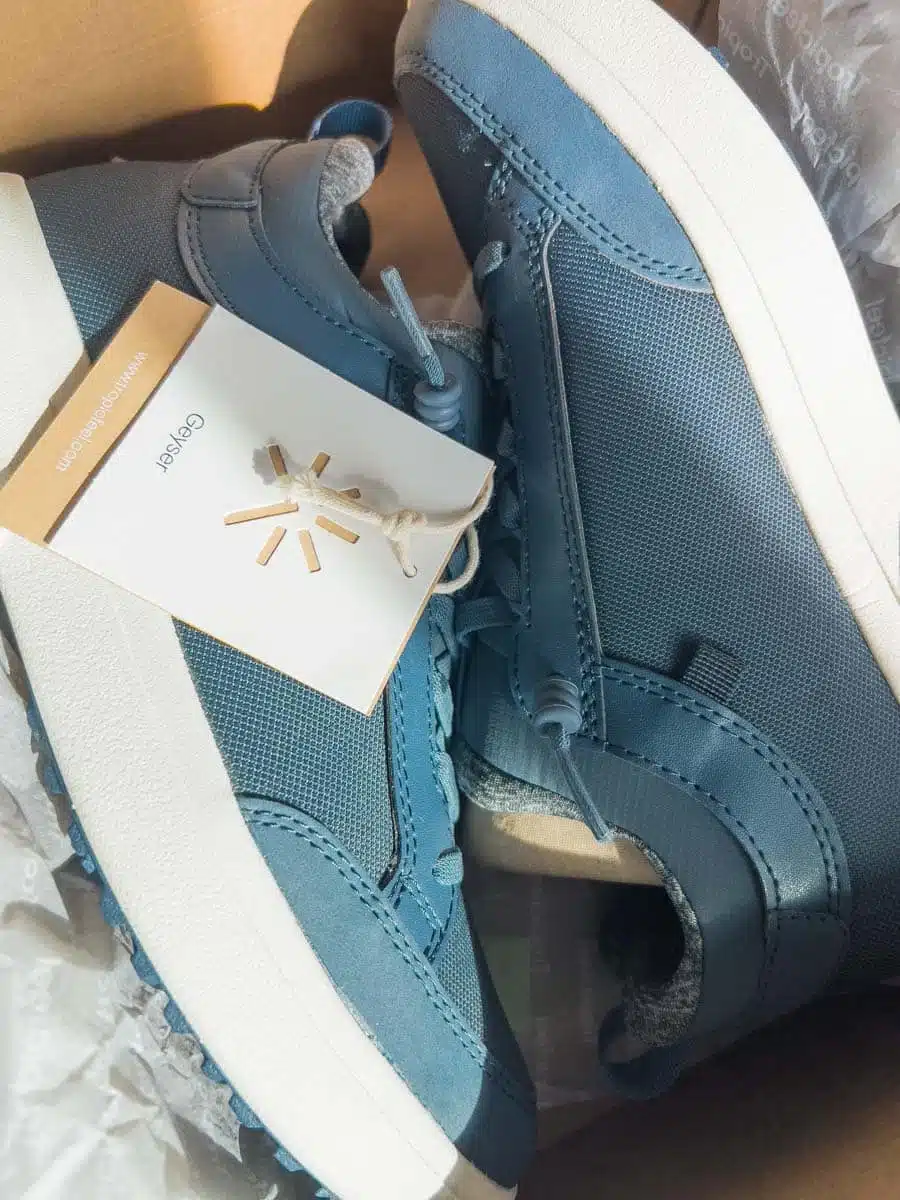 At first glance, the Tropicfeel Geyser features a stylish, everyday sneaker design that's as cool as it is lightweight and comfortable.
It has a durable outsole featuring impact absorption and a waterproof exterior – which basically means it's comfy AF and won't get soggy in wet weather. It's the perfect year-round shoe, capable of providing comfort in any season.
They're incredibly versatile, too; you can stroll rainy city streets before taking on some rocky terrain — all on the same day. They also offer temperature regulation, meaning they're breathable and can help heat or cool your feet depending on the weather.
Check Prices for Tropicfeel Geyser Shoes on the Tropicfeel Store
Tropicfeel Geyser Review: In Detail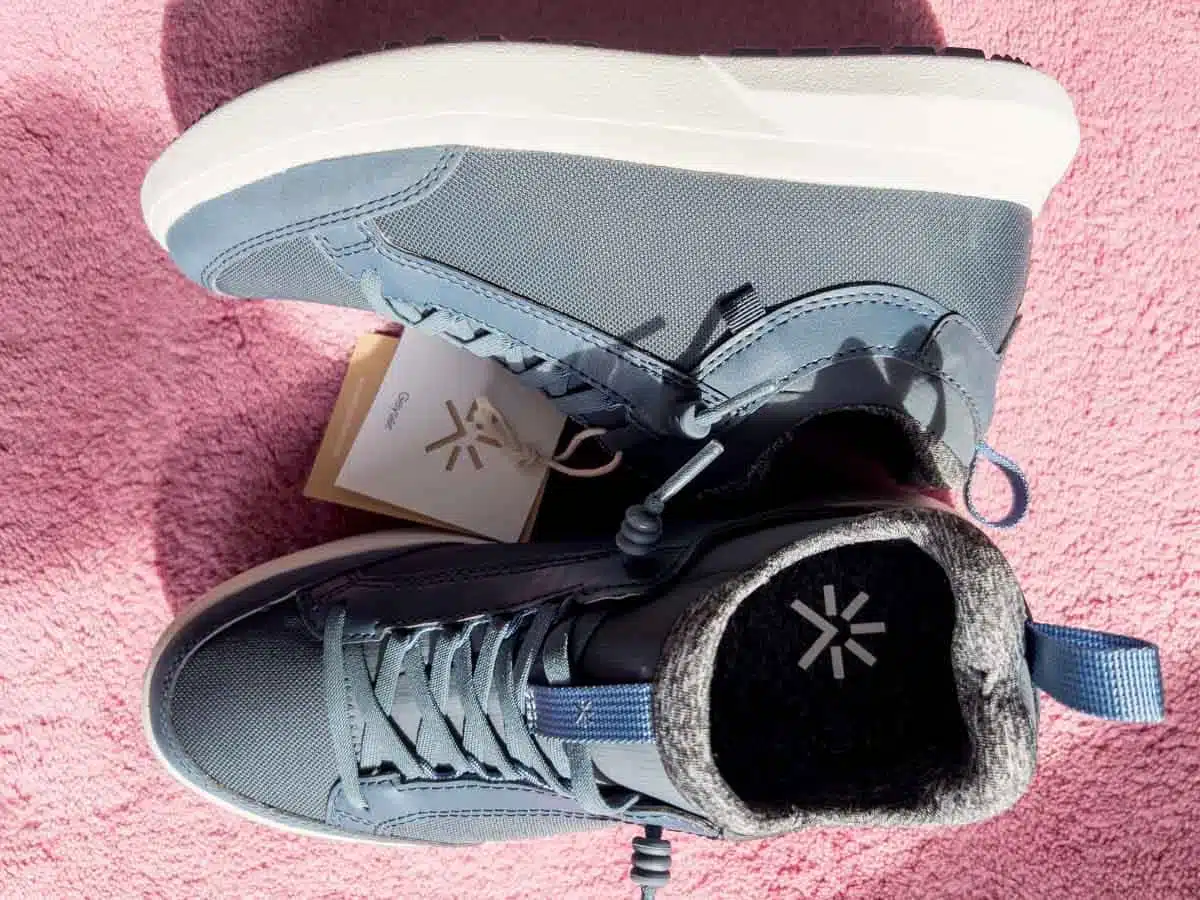 While Tropicfeel touts this shoe as the peak of travel shoe design, does it live up to the billing? I spent time testing the Geyser Tropicfeel in various conditions and found the good, the bad, and the incredible — sorry, there wasn't too much ugly found here.
Comfort & Durability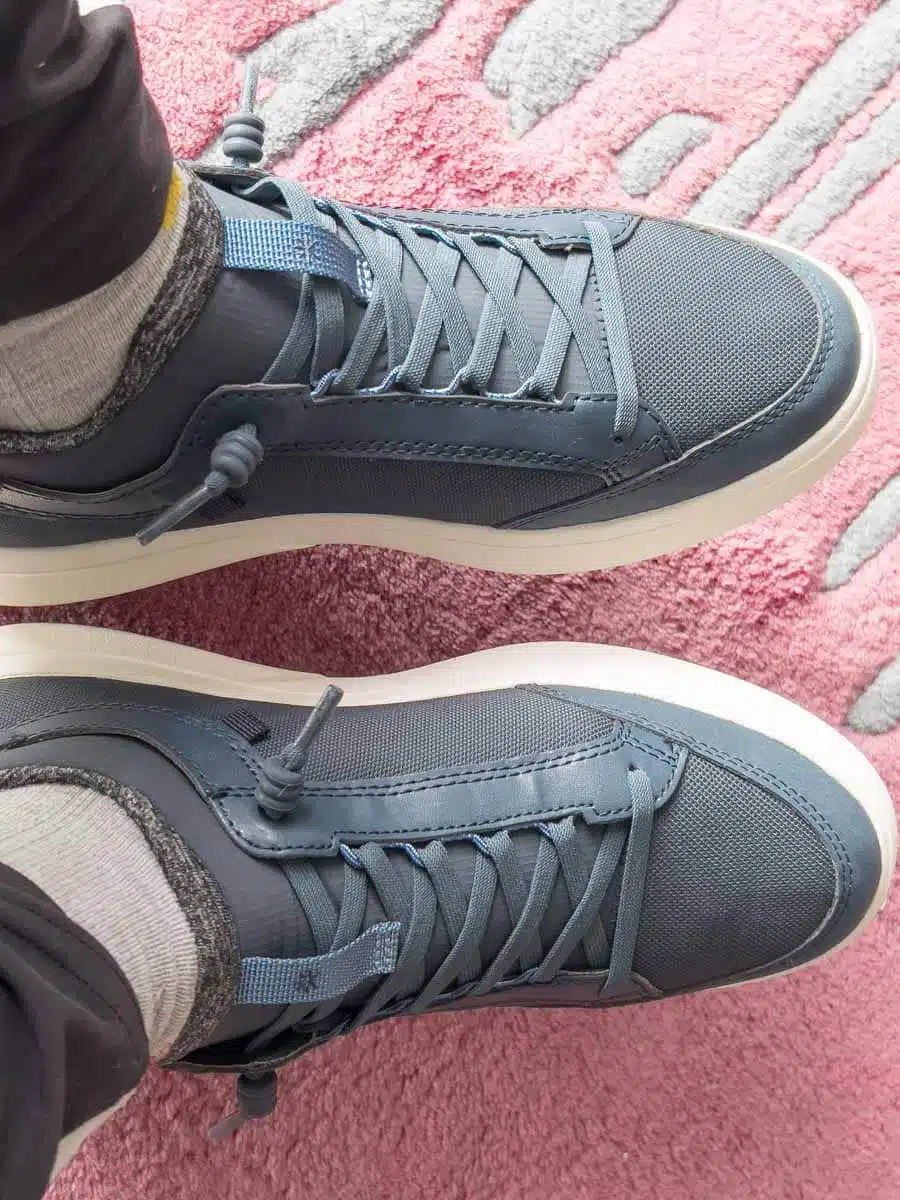 As travellers, we all know comfort is uber important, especially if you'll be travelling for long periods. Durability is just as important and, in that regard, the Tropicfeel Geyser is fantastic. It's pretty clear that the team considered both factors while designing this sneaker.
Obviously, it takes a few times of wear to break them in, but they stretch after a few uses. Trust me; once they're used to your feet, you'll never want to take them off.
Unlike other shoes that feel uncomfortable without socks, you have the option of wearing these without socks. The lining material provides additional comfort. Lighter socks are more comfortable than the bulky kind.
For all their toughness, they feature a soft interior that can handle both cold and hot conditions with ease. Its "supra cushion foam" introduces you to comfort as soon as you push the shoe on, and your foot will feel like it's elegantly sinking into the insole.
Thanks to the recycled merino wool fibre, the shoe can absorb or evaporate your moisture to give you that much-needed heating or cooling. Beware, though, as the shoe can become a little sweaty in sweltering weather, which can be uncomfortable.
The outsole features EVA cushioning which prevents any need to dip into a salon for a foot massage – this is great because not only will they cushion your feet from the surface, but your wallet will love you for it too.
While only time will tell how long they'll last, I have high hopes for the Geysers. Not only because I rate Tropicfeel products highly, but the materials also seem promising. The shoe's construction largely relies on canvas and ripstop, both known for their durability. In support is PU leather; need I say more?
Water-Friendly
Unlike Tropicfeel's other offerings, which they market as water-friendly or water-resistant, they say these are waterproof. But, if you've been purchasing travel gear for as long as I have, you should know that not every product marketed as "waterproof" is actually waterproof. This isn't something you want to wait for a downpour in the middle of nowhere to find out.
However, the Tropicfeel Geysers aren't such a product. "Goodbye wet socks, hello freedom" – probably everyone who's worn these shoes.
The Geysers are as waterproof as sneakers come, thanks to the innovative HDry Technology membrane. Surprisingly, the shoe is highly breathable despite this incredible layer.
On top of the HDry membrane, the shoe has a water-repellent canvas layered above the sheet, providing even more protection outdoors. In addition to protecting your feet, the outer casing wicks away water, meaning no more wet spots that can easily ruin a trip.
Not only does the canvas repel water absorption, but they have quick-drying capabilities that come in handy during heavy rainfall. This is pretty similar to the Canyons.
Traction & Grip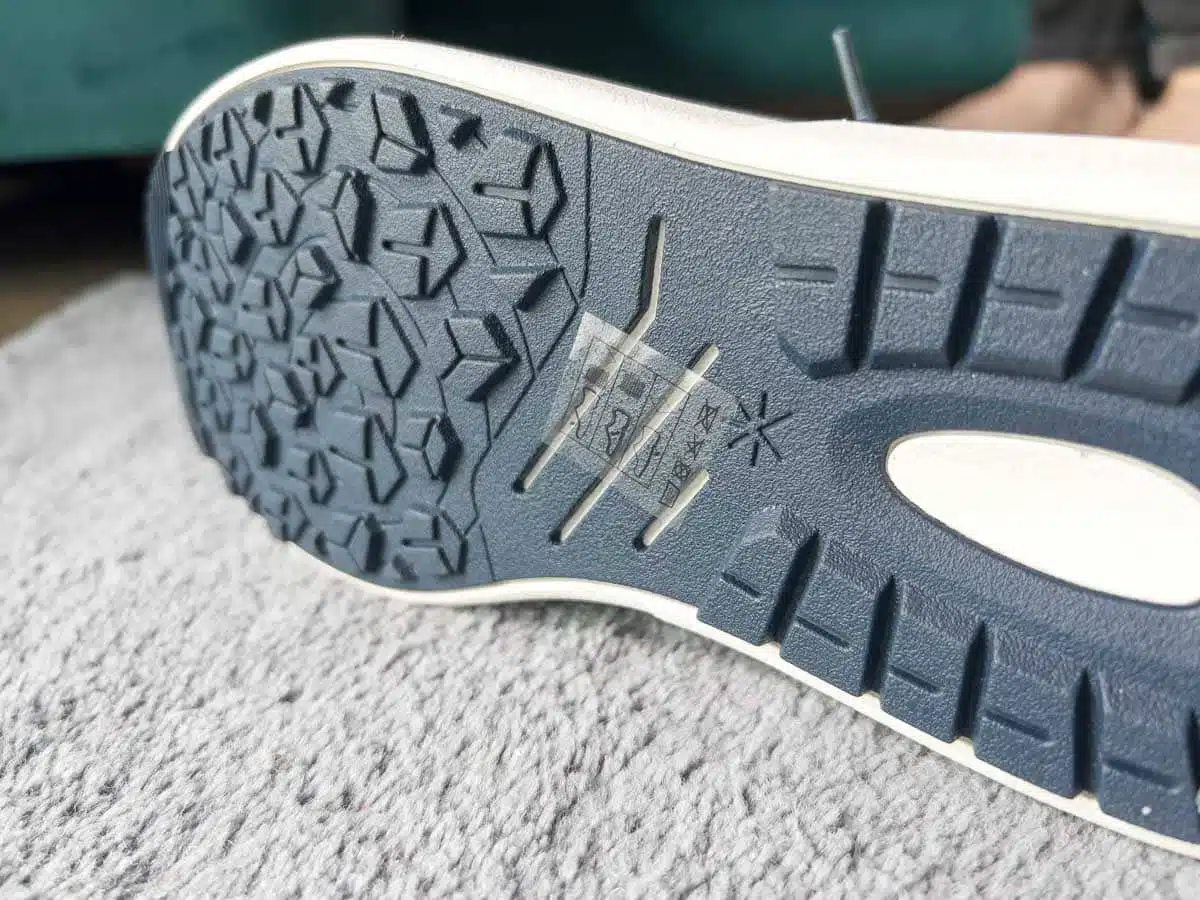 As far as traction and grip, I had high expectations for the Geysers; after all, Tropicfeel says they can handle all terrains. It's safe to say their claims are correct; you can wear these shoes on most surfaces and not worry about slipping or falling.
The outsole features a slip-resistant rubber grip, which is what you'd expect of a shoe with this much versatility. Each pair has high traction and offers you support while hiking or walking in slippery areas.
Compared to the Canyons, I'd rank these as the better hiking shoes, especially if you get the mid-cut variation with better ankle support.
The comfortable insoles are just as incredible and will hold your foot in place all day long. However, if you don't feel like they compare to some of your favourite insoles, you'll be happy to hear they're removable. You can also tie the laces super tight if you want your foot to be even more secure.
Further, the Geysers have an easy slip-on construction that makes putting them on as easy as taking them off. While this isn't a major concern, it's certainly a quality of life improvement for airports that require travellers to take off their shoes. Don't worry, though, there's little chance of them slipping off once you've got them on.
Design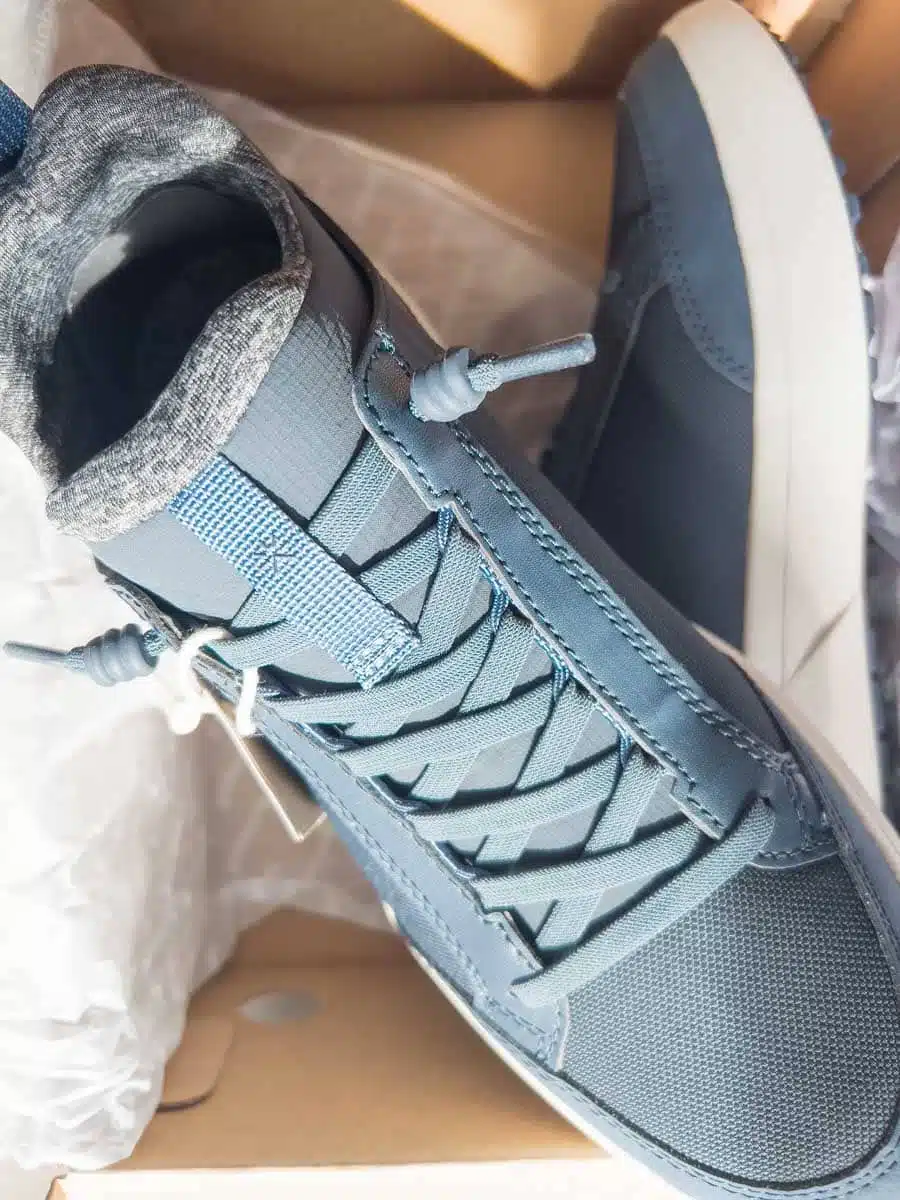 Starting with the exterior, there's no denying that the Tropicfeel Geyser shoes are stylish and tick all boxes for aesthetics. They blend perfectly with casual outfits, and you can wear them on several occasions. Not to mention they're so lightweight, you'll feel like you're wearing nothing and can easily travel with them.
They come in low-cut and mid-top designs, named the "Geyser Litli" and the "Geyser Great," respectively. While identical in material, the main difference is that you get excellent ankle support with the latter. So, I suggest getting that pair if you frequently find yourself hiking – these are the ones that I bought.
Tropicfeel sells the Geyser in five classic colourways per design. The Litli comes in navy, green, white, grey, and sand. The Great comes in green, navy, white, black, and desert green.
The shoe's elements blend perfectly with the main colourway to offer some fabulous contrasts. This includes the elastic laces, which Tropicfeel calls "sprint laces."
Speaking of laces, this is the one aspect that could have been better, as they were a little too long for me. Tie them too tight, and you would usually find yourself relying on the old tuck-into-shoe trick, which is an easy way to invite some curious stares.
Luckily, the good people at Tropicfeel thought about functionality and looking good. Each pair has a lace lock perfect for placing your laces into so they don't dangle.
It's worth noting sustainability powered the creation of the Geysers. Tropicfeel used 92,5% of recycled, non-biodegradable materials and 7,5% of artificial leather to create this sneaker. That's a big flex if you're a sustainable traveller intent on making the world better.
Another thing I liked about these shoes is that the interior is odour resistant. This can save you from a few looks or complaints when you take them off after a long day of hiking. Its wool fibre absorbs the odour and only releases them when you wash the shoes; that doesn't mean you shouldn't wash them, though.
Price & Delivery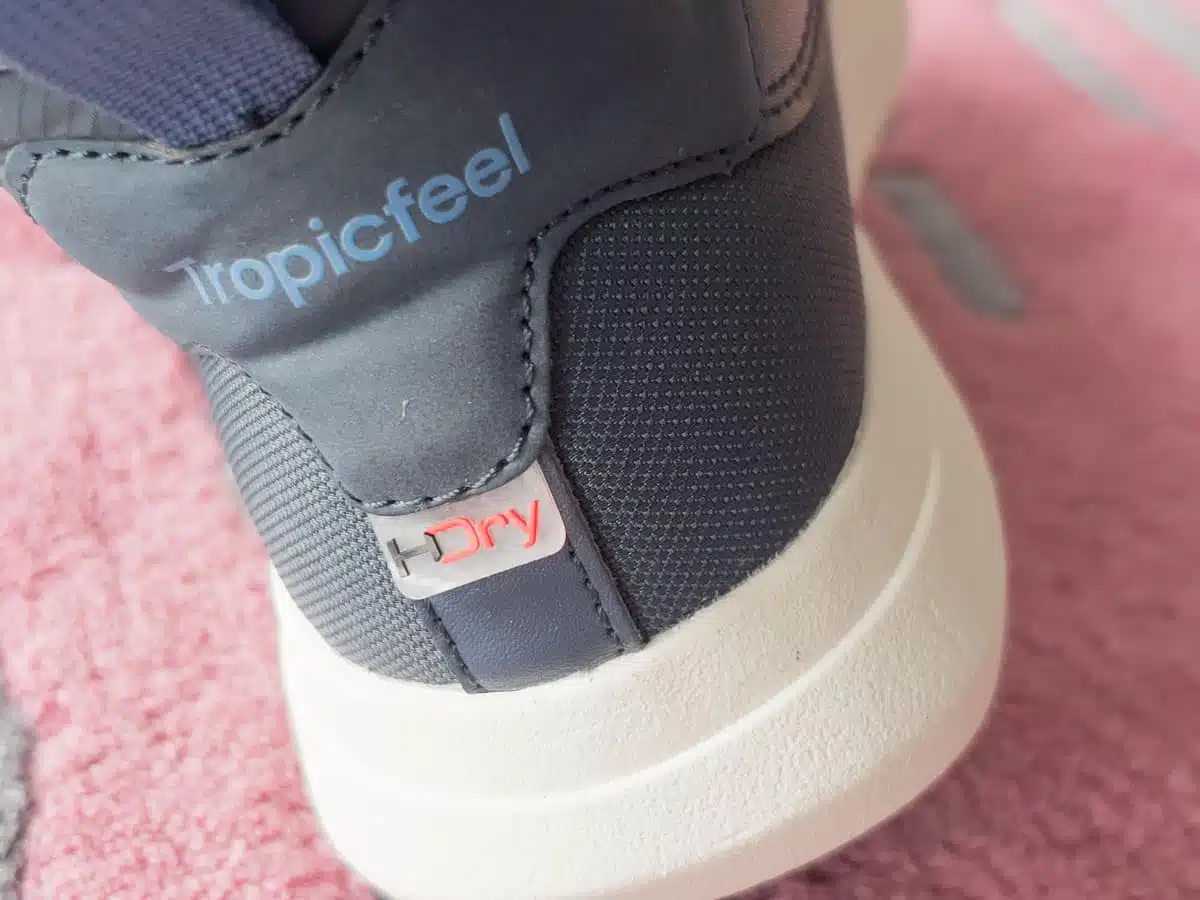 While the design and the sneaker's capabilities are incredible, it's undeniable that the Tropicfeel Geyser does come with a hefty price tag. However, I'd say it more than justifies the cost. You'll be hard-pressed to find affordable shoes offering all this versatility — let alone find shoes this versatile at all.
Delivery usually takes between 2 to 7 business days, depending on your location. You can expedite the delivery date by paying for express shipping. Tropicfeel has warehouses in the US, the UK, and Germany, meaning the closer you are, the quicker you'll get the shoe.
However, this isn't always a guarantee as it depends on the stock available. If stock isn't readily available in your nearest warehouse, you'll have to wait longer to receive your shoe.
Tropicfeel Geyser Shoes: Technical Details
Warranty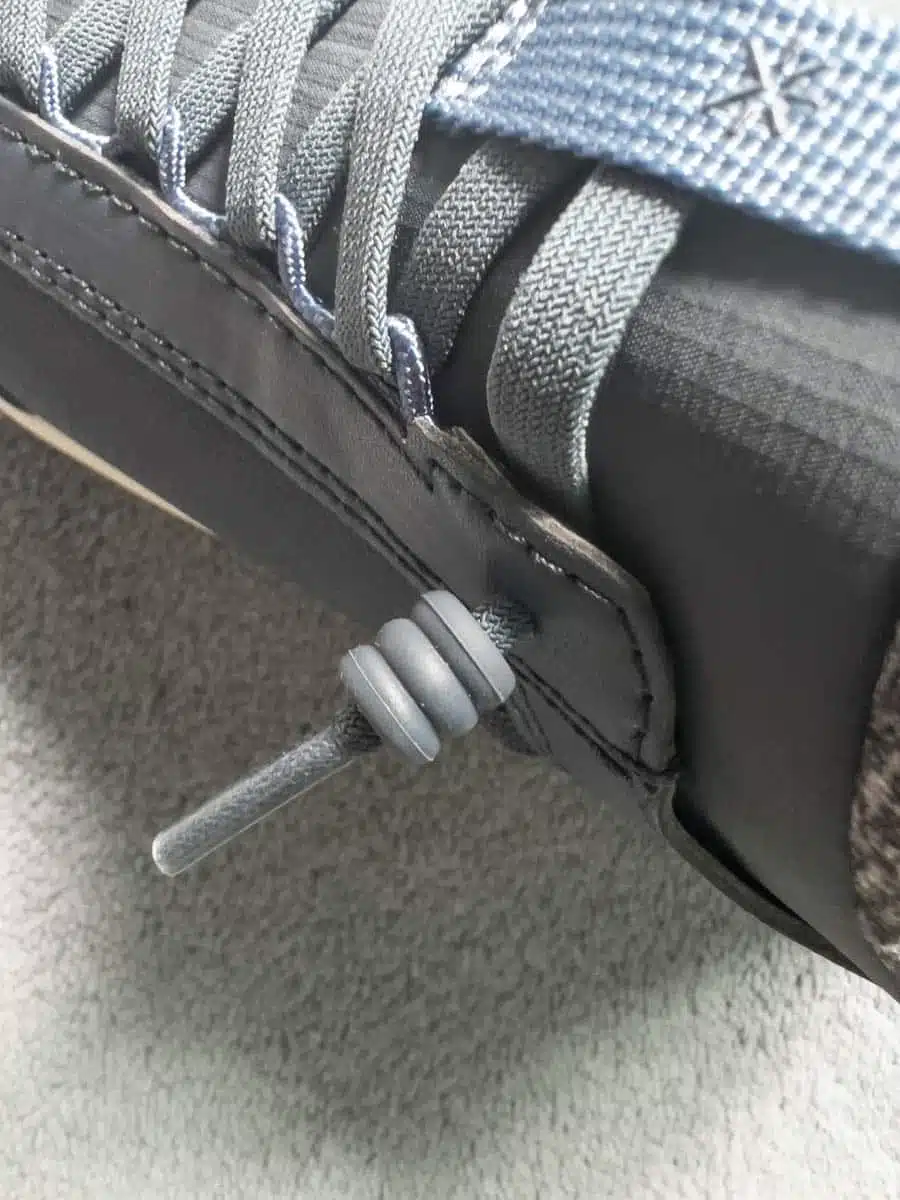 As with their other shoes, Tropicfeel only processes a warranty for the Geyser if you purchased it from the official website or their Kickstarter campaign. Cover on the shoes spans two years from the original purchase date.
If purchased from a third-party distributor, Tropicfeel can't help as you'd have to contact that distributor directly.
Note: Tropicfeel doesn't offer more than two claims per product.
Practical Tips for Using Tropicfeel Shoes
You'll have to clean these the old-school way with water and a brush or cloth. Chucking them into the washing machine can damage its membrane, meaning it's back to wet socks with weakened waterproofness.
While Tropicfeel offers free exchanges, you'll only have 30 days to request an exchange, so try wearing these as soon as you receive them.
Other buyers have noted that these fit a little big, so try sizing a half-size down for that perfect snug fit.
The laces are a little too long, especially when you pull them too tight. A trick I recommend is tucking them into the lace lock they come with, although it'll take some time to get used to the unusual look.
So Should You Buy Tropicfeel Geyser Shoes?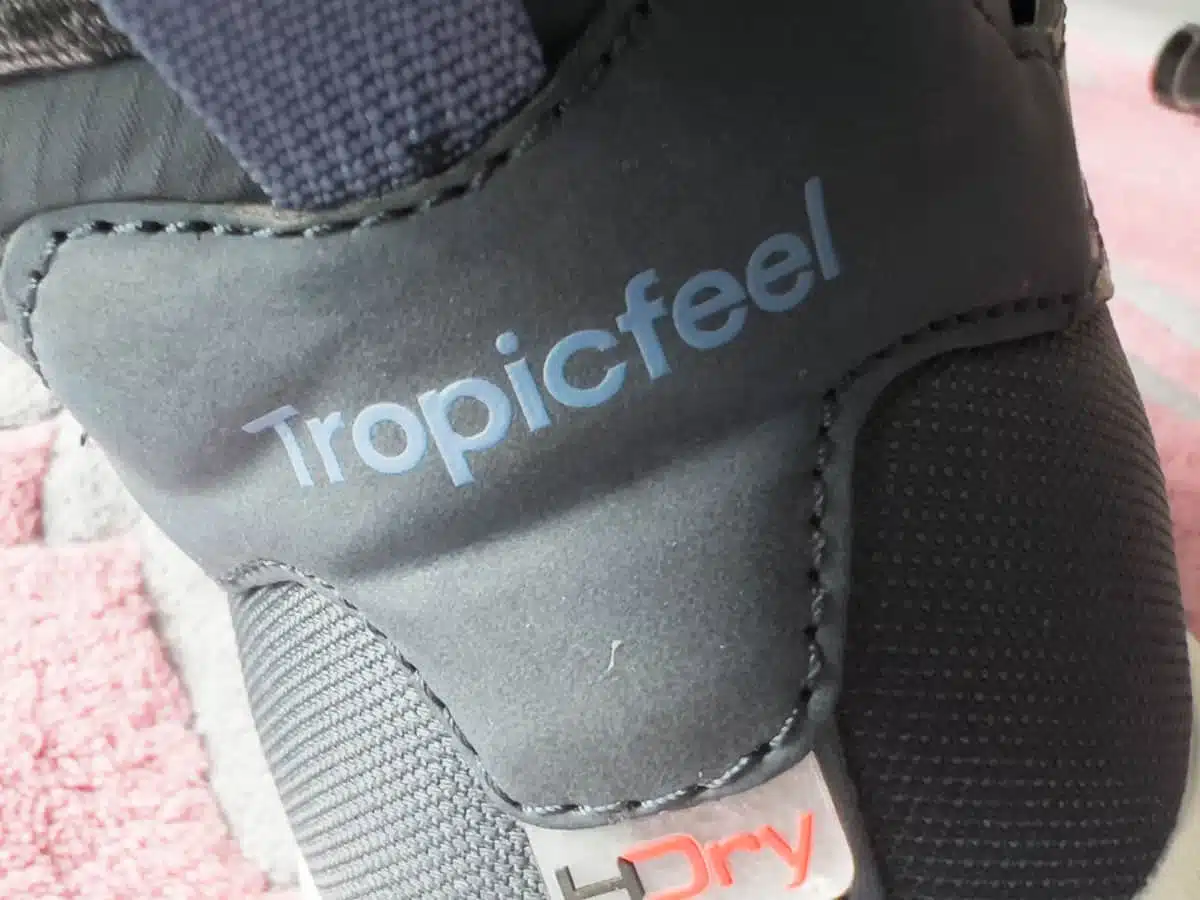 All things considered, I think the Tropicfeel Geyser will be your best friend wherever you travel. Whether you're working on your next backpacking packing list or assembling travel essentials for an urban city adventure, these are mandatory to bring along.
Sure, they are pretty expensive, but they're well worth their weight in gold. You'd struggle to find a versatile travel shoe that doesn't compromise on style to deliver performance.
As Tropicfeel says, they make these with care so you can wear them without — and I agree, these are well worth buying. The comfort, waterproofness, and incredible grip are enough to overlook the laces being too long.
Tropicfeel Review Star Rating: 4/5
Tropicfeel Geyser Review: Read Next