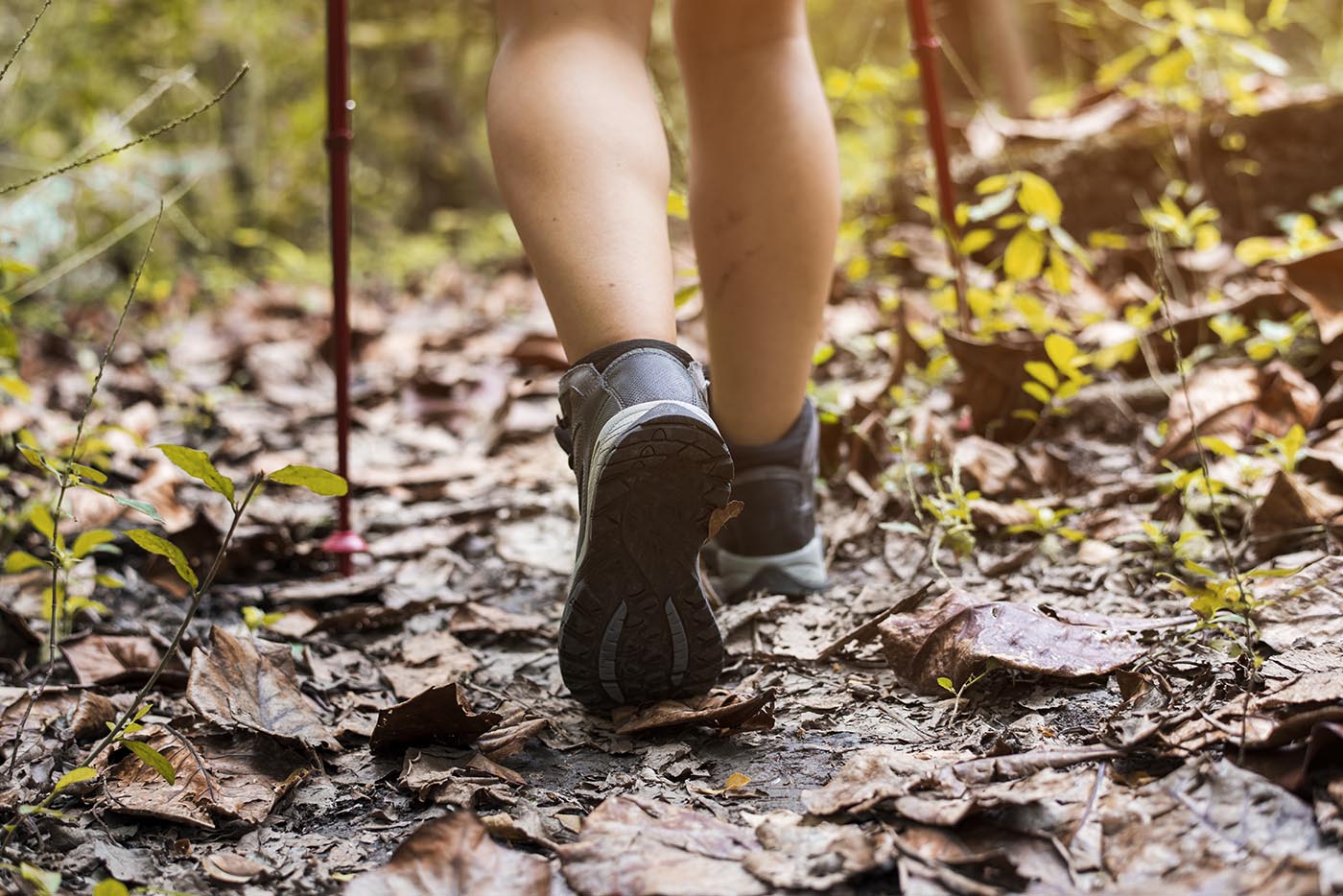 Picking the right shoes for travel can be a tricky business. Whether you are packing for a city break, a laid-back getaway or something more adventurous, you are probably going to spend lots of time on your feet. We've rated and reviewed the best travel shoes for men to keep you comfortable and stylish.
Converse All Star Low Black Mono – All-Round Best Travel Shoes For Men
A stone-cold classic, the Converse All Star is our go-to shoe for a huge variety of trips. Lightweight, understated, timelessly stylish and pretty versatile, we almost always find a space to include them.
Originally designed in the 1920s by Charles "Chuck" Taylor as a basketball shoe, the All Star has stood the test of time as a style icon. They offer simplicity, comfort and an effortless cool. We've worn them to the beach, around town, to 5-star hotel restaurants, museums and temples, from 40°C in Bangkok, to -10°C in New York. Almost everywhere.
As an all-rounder there are limitations. The canvas upper is not waterproof and the innersole is completely flat, so some people may find the lack of support uncomfortable for all day city walking . What's more, they are certainly not to be recommended for hiking or walking in rough terrain.
Pros
Timeless style
Versatility
Lightweight
Affordable
Cons
Lack of foot support
Not suitable for hiking
Price Guide: $
Clarks Desert Boots – Best Casual Travel Shoes for Men
Our pick for the best men's casual travel shoes are another classic. Clarks Desert Boots, like the Converse All Stars, are a great choice if you want something low-key, smart and practical. The pair of shoes famously worn by Liam Gallagher and Steve McQueen, you'll be in good company.
Lightweight, cool in summer and classically stylish, the suede uppers and crepe sole offer all day comfort and are particularly suitable for trips with variable weather conditions. They are also available is a smooth leather finish which gives even more versatility if your trip may include some wetter days.
Casual enough to pair with jeans and a t-shirt, Clarks Desert Boots are equally at home with smarter clothes (even the right suit), so are great for more formal occasions too.
Boots can be a nuisance to lace up. We've all been that person at airport security, struggling to unlace and re-lace our boots, trying to ignore the heat of a hundred impatient eyes in the queue behind us. Clarks Desert Boots, although lace-ups, have only two pairs of eyelets, so are as easy to take on and off as shoes. Phew!
Pros
Stylish all-rounders
Good for variable weather conditions
Easy to take on and off for boots
Cons
Suede finish not the best option for very wet weather
Not suitable for hiking
Price Guide $$
Birkenstock Arizona Sandals – Best Travel Sandals for Men
Comfortable, stylish, sandals. Not normally three words you would expect to find together, which is why a pair of Birkenstock Arizona is our choice for the best travel sandals for men. Available in a huge range of different colors in both leather and synthetic alternatives, the unisex Arizona is a great choice.
Two width fittings are offered. Combined with the adjustable buckles, this means there's a great fit on top, with 'out of the box' comfort. The contoured inner sole gives exceptional support and the distinctive cork sole means they are breathable and more foot-friendly than any regular sandal has a right to be.
As a regular, everyday sandal, these are not suitable for hiking (you'll need to look for specific hiking sandals if this is your thing). However, they are smart enough to wear for casual dinners, will cut a dash in the city as well as serve you effortlessly at the beach and by the pool. We would recommend you try and keep them dry, as we have experienced a drop in comfort after several soakings.
Pros
Sandals that look great
Comfortable
Huge range of finishes, including vegan
Cons
Not great when regularly soaked in water
Price guide: $$
New Balance 574 Natural Outdoor – Best Travel Sneakers for Men
So far in this article, we have chosen travel shoes that don't look like sneakers, time to change that. The New Balance 574 is our choice of best mens travel sneakers. A classic sneaker (trainer), the 574 offers stylish, timeless good looks, with exceptional comfort and fit.
We've specifically selected the 'Natural Outdoor' version of the 574 as it combines premium materials and finishes with classic looks. The non-marking sole is great for urban spaces, galleries and museums.
Being a sneaker, there's great foot support and comfort, so all day wear is a breeze. Although far from a hiking shoe, the 574 deals remarkably well with an impromptu walk. We've worn them for 15 mile treks on the South Downs in the UK (in summer) for example.
Ultimately, the New Balance 574 is a sneaker, a very nice one in our opinion. By their very nature, sneakers make great travel shoes – light, comfortable and available in a myriad of colours and styles. Choose something that suits your taste and destination – for us, the New Balance 574 is a great option.
Pros
Classic sneaker looks
Nice materials and detailing
Non-marking sole
Cons
It's a 'lifestyle' sneaker, not waterproof or really suitable for serious hiking
Price at the time of review £70
Nike Roshe Two – Best Lightweight Travel Shoe for Men
Weighing in at a featherweight 250g, the Nike Roshe 11 is our pick as the best men's lightweight travel shoes. If you're packing light, then the Roshe Two from Nike is a great option with simple, understated looks and a wide choice of colours (including a very subtle all black). They offer comfort and practicality in most scenarios.
If your trip is focused on hiking or adventure, then you'll no doubt choose to wear your hiking boots on flights and transfers. Doing this will enable your pack to be as light as possible. Not everyone wants to spend the entire trip in big, clumsy boots however, so packing some really lightweight sneakers is a great way to have some more flexible footwear choices on hand (or should that be foot…?)
Nike launched the original, paired-down Roshe a few years ago, combining a one-piece injection moulded sole with a lightweight mesh upper and slick, contemporary good looks. The recent addition of the Roshe Two brought increased durability and increased comfort. The original Roshe (now called the Roshe One) is still available.
Claimed to be as light and flexible as the original, the Nike Roshe Two athletic shoe features triple-layer cushioning giving good comfort levels. This support is combined with a breathable, stretchy upper that contours to your foot.
For a sneaker the Roshe is quite restrained-looking, especially in our favoured all-black colourway, so if you need to dress up a little for a restaurant or night out, then it's a great option.
Pros
Lightweight
Understated looks
Comfort and foot support
Cons
Some reports of the mesh wearing quickly, especially over the toe
Price guide: $$
Havaianas – Best Flip Flops for Men
Flip-flops are just flip-flops, right? Wrong. In our experience a bad pair of flip-flops can be a pain, we've all experience rubbing in between our toes and how many times does the toe-peg pull through the sole on a cheap pair?
Havaianas are, in our experience, the best flip flops for men (or anyone for that matter). They may look like a normal pair of flip-flops, but they have a reputation as the best for good reason.
If you are traveling to anywhere near the equator, or plan to spend a lot of time on the beach or by the pool, you'd be nuts not to pack some flip-flops. The simple, durable design of a pair of Havaianas offers comfort and practicality in places where you'd really rather be barefoot, but need something to protect your delicate soles from whatever is on the ground.
Available in a dizzying array of colours. Although Havaianas are a little more expensive than cheap imitators, they're worth the extra cash for their superior quality.
Clearly a pair of Havaianas are just a pair of flip-flops (albeit a great pair), so don't expect to try and hike up a rocky path on an island adventure (been there, done that) in any comfort or safety. As a travel essential to protect your feet in the most minimal package you really can't beat them.
Pros
Essential packing for hot or tropical destinations
Simple, cheap and durable
Cons
They are flip-flops – so not for tougher situations
Price guide: $
Berghaus Expeditor AQ Ridge – Best Travel Hiking Boots for Men
If you enjoy getting off the beaten track whilst traveling, then you need a good pair of lightweight hiking boots. We chose the Berghaus Expeditor as our best travel hiking boots for men as they are a great all-day comfort boot, combining light weight, ruggedness and all-terrain suitability.
The uppers utilise 1.8mm full grain leather and breathable mesh panels, combining the benefits of both materials with Berghaus' AQ breathable waterproof membrane for superior ankle support and comfort.
The EVA sole unit with OPTI-STUD tread pattern ensures secure grip and control on rough, loose and wet surfaces. So, exactly what you need in a hiking boot. Another key feature we approve of is the cut-out in the heel to prevent bruising to the achilles tendon.
Weighing in at a little over 1kg a pair, these are pretty lightweight for a pair of full-on hiking boots. We like their reasonably understated, sporty look.
The Expeditor AQ Ridge is also featured on the Duke of Edinburgh Award Recommended Kit List, so don't just take our word for it.
We would always recommend that if you are traveling anywhere with a view to hiking or exploring the back-country, then pack some proper hiking boots. Your feet and ankles will thank you for it.
Pros
Rugged and waterproof
Lightweight
Value for money
Cons
Bulky if you plan to pack them
Price guide: $$$
Best Travel Shoes for Men: Things to Consider Before You Buy
Versatility
We're guessing that for the most part, you don't plan to take a series of traveling chests wherever you go and shoes are one of the bulkier items you'll have to carry.
Think versatile. With the exception of the hiking boots and flip-flops, we've chosen footwear that are versatile. Ones that can stand up to a full day on your feet, an unexpected schlep to a landmark or beauty spot, but can also not show you up if you wear them out in civilised company.
Comfort
This really should be a given with any shoe, but on your travels, being stuck with only one or two options that are uncomfortable or unsuitable is no fun at all. Comfort really needs to be your priority.
Suitability
Where are you traveling to and what will you do there? A lot of this is obvious stuff, but it's nice to be able to go out for dinner with something on your feet that don't look like your day job is a Power-Ranger. Nobody wants to climb a volcano in bench-made brogues and wet / sweaty / cold / blistered feet are horrible.
Weight
Think light here. Even if you plan to wear them on every flight and transfer, at some point you may well end up carrying your shoes.
Packing
If you are buying shoes you know you will pack, choose materials and designs that will survive getting squashed or crushed without permanent damage. Heavily structured, crease-prone designs are not best suited. Save those lovely handmade Italian loafers for your next road trip!
There we have it, the best travel shoes for men. We hope you've found this guide useful. Enjoy your travels.
Read more travel gear and packing guides: