Are Tropicfeel's Canyon shoes really worth the hype? Dive into my Tropicfeel shoes review to find out if they're worth your money.
Tropicfeel have generated a lot of buzz over the past few years. In 2018 their campaign to create the perfect travel shoe became the most successful shoe campaign on Kickstarter.
It's safe to say that the Tropicfeel Canyon shoes come with big expectations.
Marketed by Tropicfeel as 'the ultimate travel shoe' – the Canyon has a lot to live up to. Travel shoes need to do it all – durability, design, and functionality – not to mention comfort. Did they live up to the hype?
After buying and testing a pair of these on several recent trips, I'm reporting back on what I liked, loved and the features that I wasn't too sold on. Let's take an in-depth look and discover the ins and outs of the Tropicfeel Canyon Shoes.
Tropicfeel Canyon Review: At a Glance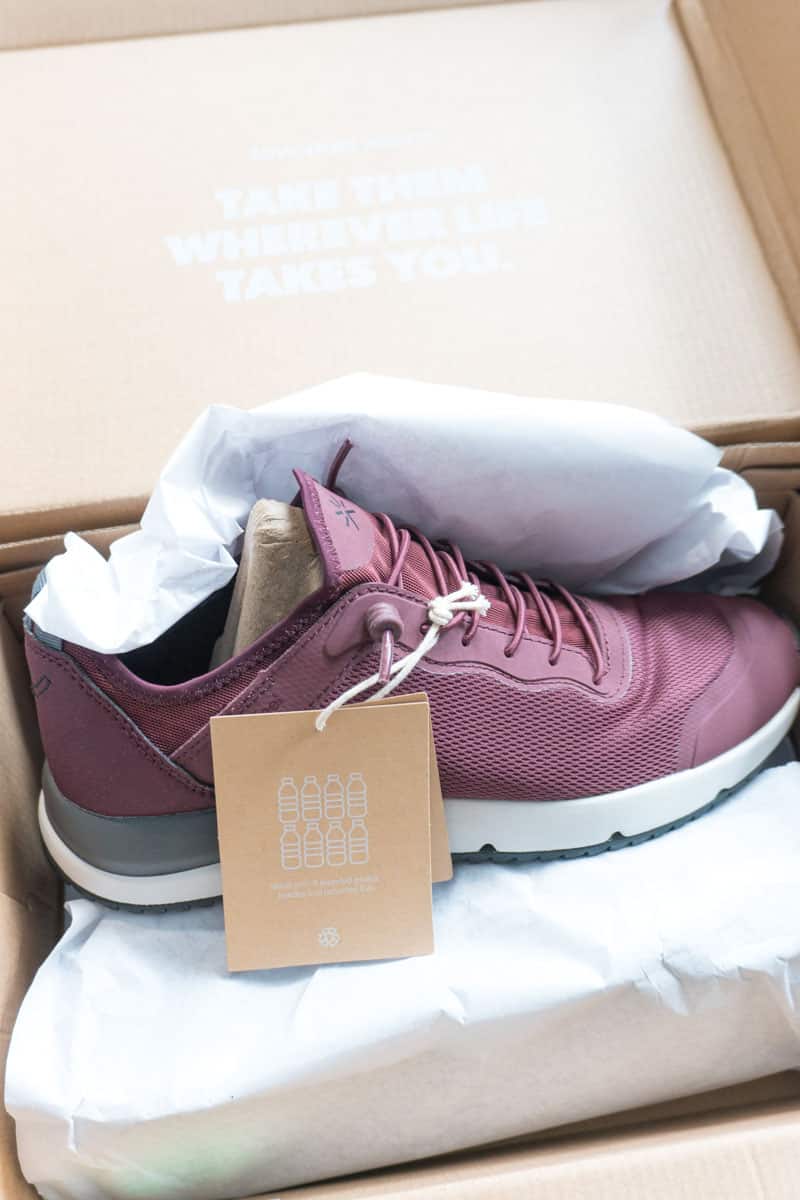 The Tropicfeel Canyon shoes do indeed pack a solid punch. A sleek design, lightweight materials, and rugged durability make them the perfect blend to meet any need.
What I really enjoyed about the Tropicfeel Canyon shoes was their incredible flexibility. Stylish enough to wear on an urban adventure through city streets, yet tough enough to carry me comfortably along trails.
Check Prices for Tropicfeel Canyon Shoes on the Tropicfeel Store
Tropicfeel Canyon Review: In Detail
Described by Tropicfeel themselves as an aqua shoe, training shoe, hiking shoe, and daily use shoes, testing the Canyons on practicality delivered promising results.
Comfort & Durability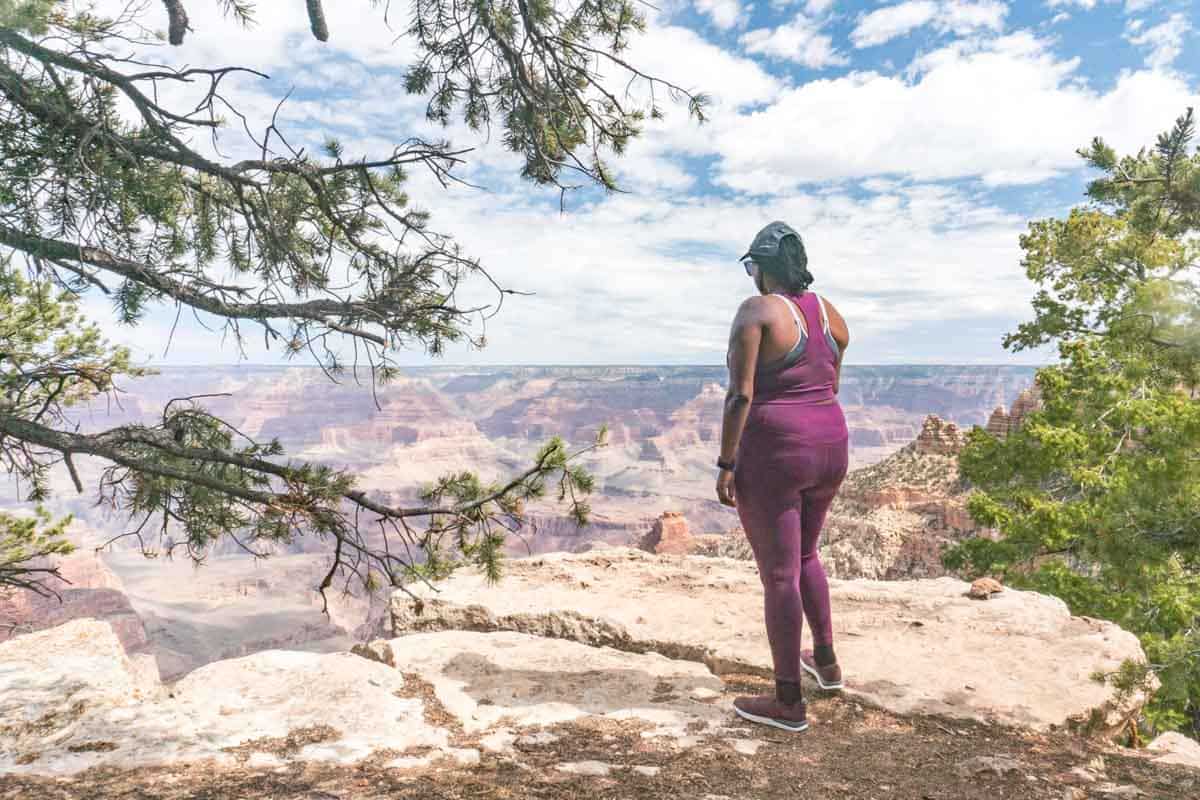 Simply put, the comfort level of the Tropicfeel Canyon shoes is top tier. And if you've been around the block a few times, you'll agree that comfort is a make or break. Luckily the masterminds behind these shoes knew what they were doing.
Although it might take you a day or two to break them in, once that's done the shoes never sacrifice comfort again. Another important thing to note is that they do fit almost perfectly. Almost. The sizes for both men and women tend to run a bit on the small side, but that is easily offset with the insoles.
The interior is super soft, with a dual-sensitivity EVA foam footbed. This translates into two separate layers within the footbed. The top is soft and somewhat squishy, giving the feeling of sinking into the shoes once you slip them on. You can wear these with or without socks, although personally, I found thicker socks to create some discomfort.
The bottom layer is a much more dense foam construction, which delivers excellent support for your feet. Put these two together, and the shock absorption of the shoes is stellar.
Another comfort highlight is the SlipSock ankle collar. Although I love the laces on the Canyons, this added feature makes slipping them on or off easy without stressing about them sliding off while hiking.
As for durability, so far I've clocked more than 40 hours of hiking in them, and they are holding up very well. Long-term, it seems that this durability continues to hold up, as is the tradition with Tropicfeel products.
Water-Friendly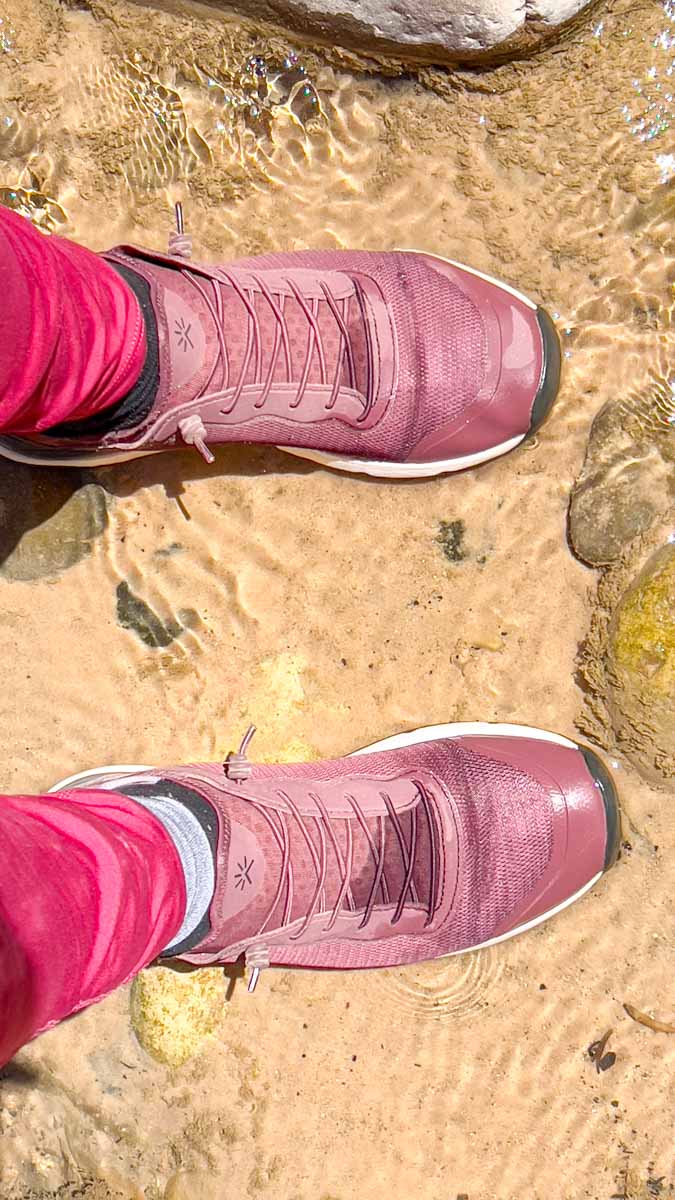 The Tropicfeel Canyons are described as being "water-friendly". At first I took that to mean that they were water resistant, but it doesn't. I do wish they were slightly more waterproof as mine got pretty soaked fairly easily when I was walking up creek in Zion (the water was not deep at all).
Instead, the water-friendly features are really focused on how quickly they dry after getting wet. Thanks to the airy design features, they are quick-drying, making them super breathable.
While not fully water-resistant, the quick-dry drainage holes do well to help get any excess water out. I found that they dried out faster than other trainers do and this is wholly thanks to the aforementioned drainage holes.
A common problem with most other shoes in the same range as the Canyons is how they dry once out of water.
Certain bacteria grow well in damp conditions, so Tropicfeel treats each pair of Canyon Shoes with AgION. This antimicrobial agent combats these bacteria. Combined with the quick-dry tech already in the shoe, this eliminates odours and keeps the shoes breathable.
Traction & Grip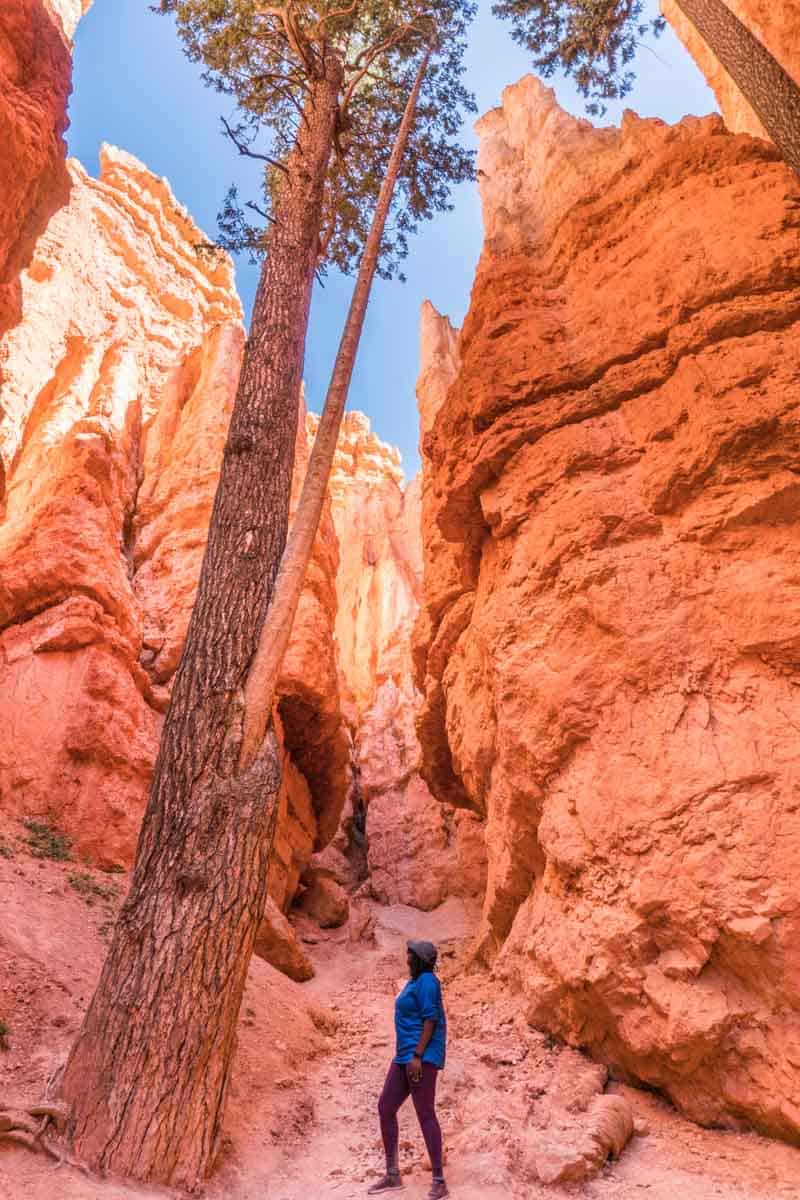 As for the traction on the soles, both inner and outer are great. Some terrain I've encountered was slippery and required a very fair amount of grip. To my delight I didn't find myself struggling while wearing these. That makes them a good choice for kayaking or going for a hike.
Speaking of going for a hike, the Tropicfeel Canyons also perform very well here. The combination design used in the shoes creates a firm heel grip and a stable and supportive base for your feet while walking or climbing.
This makes them a great choice, especially if you plan to trek long distances. I spent considerable time in them during my recent Grand Canyon National Park hike. A drawback is that the Canyons don't offer the best ankle support, so while they perform well overall, they aren't suited to every type of hike.
One downside to the practicality of the Canyon shoes is that they do prefer certain climates above others. A moderate tropical climate, to be exact. Colder and icy climates are a hard pass.
Constructed from super lightweight materials (more on that in a bit), the Tropicfeel Canyon Shoes are also great to travel with, weighing in at just under 200g a pair. This results in them meeting any backpacking essential requirement.
Design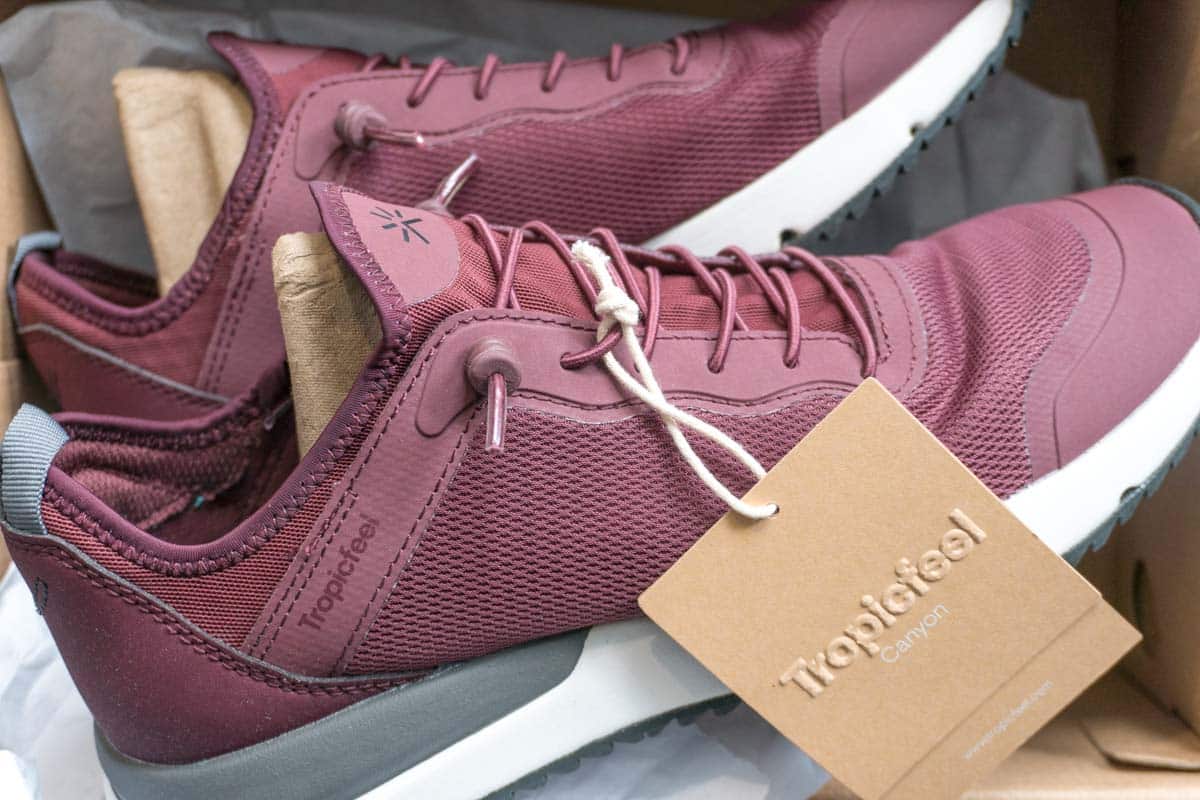 Regarding the design of any travel gear, two aspects top my list: aesthetics and functionality. These are two areas where the Tropicfeel Canyon shoes stand out.
The primary visual that comes to mind when looking at them does remind you of classic sneakers. Available in a range of different colours, Tropicfeel did an excellent job of creating a pair of shoes that sits well with most outfit stylings, though.
The intertwining colours of the design are eye-catching. With solid colours for the design palette, there aren't any clashing notes when looking at the laces or other elements.
Let's talk about the laces while we're at it. Every pair of Canyon sneakers comes with an extra pair of contrasting laces. This is a really cool extra that allows you to keep the style of your shoes fresh. Tropicfeel calls them 'sprint laces'.
Functionally they are a standout as they take virtually no time to tighten, thanks to the individual rubber band knot on both sides.
They have both positive and negative aspects to them, though. On the one hand, they dangle. This doesn't impact the shoes, but you might get a few looks at your 'untied' laces. But on the positive side, they never come undone on their own.
A last uber-cool nod to the design that I love is that Tropicfeel also aims for environmental sustainability. The Canyon shoes are 100% vegan, and each pair is made from 3.5 recycled plastic bottles.
Price & Delivery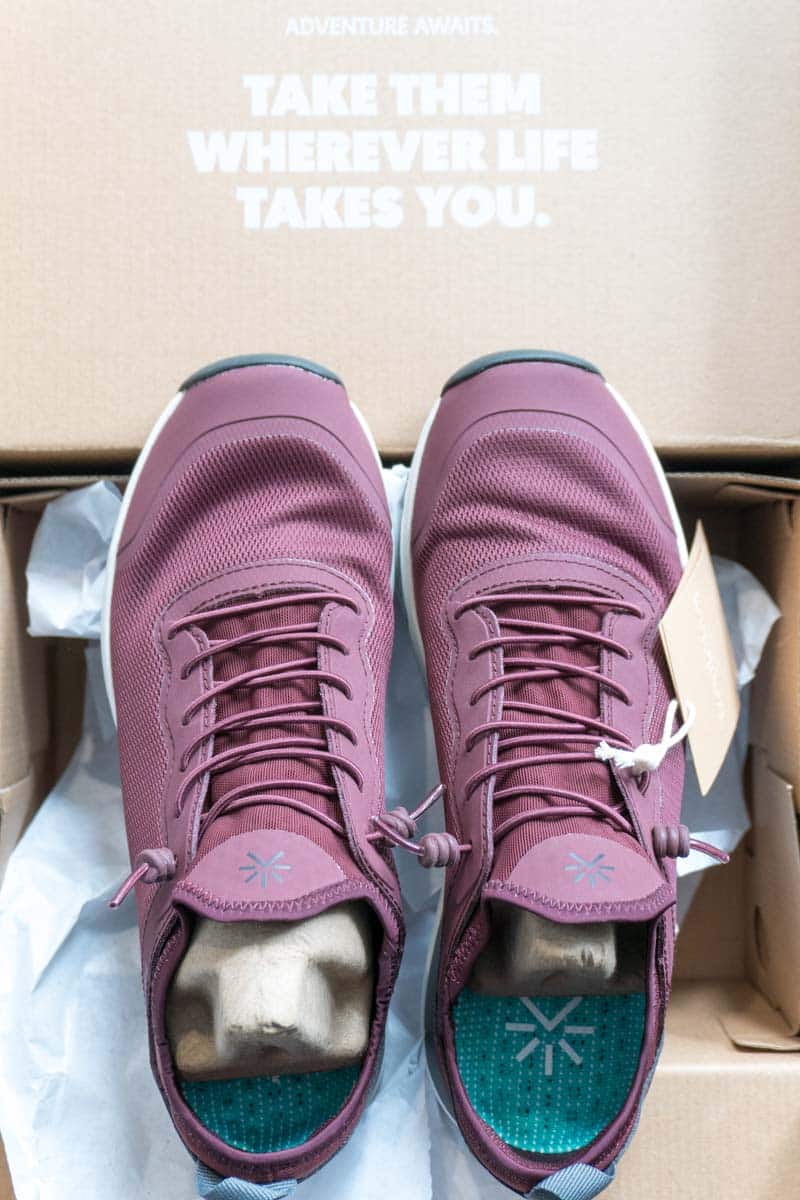 While the Tropicfeel Canyon shoes do excel in many aspects, this does translate into an expensive price tag.
That said, you get what you pay for when you opt for these shoes. Yes, cheaper options will get the job done, but very few offer the versatility and lifespan that you get from the Canyons.
With Tropicfeel based in Barcelona, shipping usually takes from 2 to 7 business days. As a bonus, they do offer express shipping to select countries. When it comes to exchanges, you'll have 30 days to do so.
The exchange is offered for free, but it's best to be sure about your size before buying or order as far in advance as possible in case the sizing is amiss.
Tropicfeel Canyon Shoes: Technical Details
| | | | |
| --- | --- | --- | --- |
| Sizes | Colours | Weight | Materials |
| 36EU – 47EU | Asphalt GreyNight BlueCore BlackChocolate RedDesert Green | 200g | 20% Recycled polyester Upper20% Recycled EVA outsoleElasticRubber |
Warranty
Tropicfeel offers warranty claims on their products solely from either their online store or Kickstarter campaign. If you purchase any of their products, including the Canyon shoes, from a third-party distributor such as Amazon, their warranty policies apply.
Tropicfeel does offer a 2-year warranty directly.
Practical Tips for Using Tropicfeel Shoes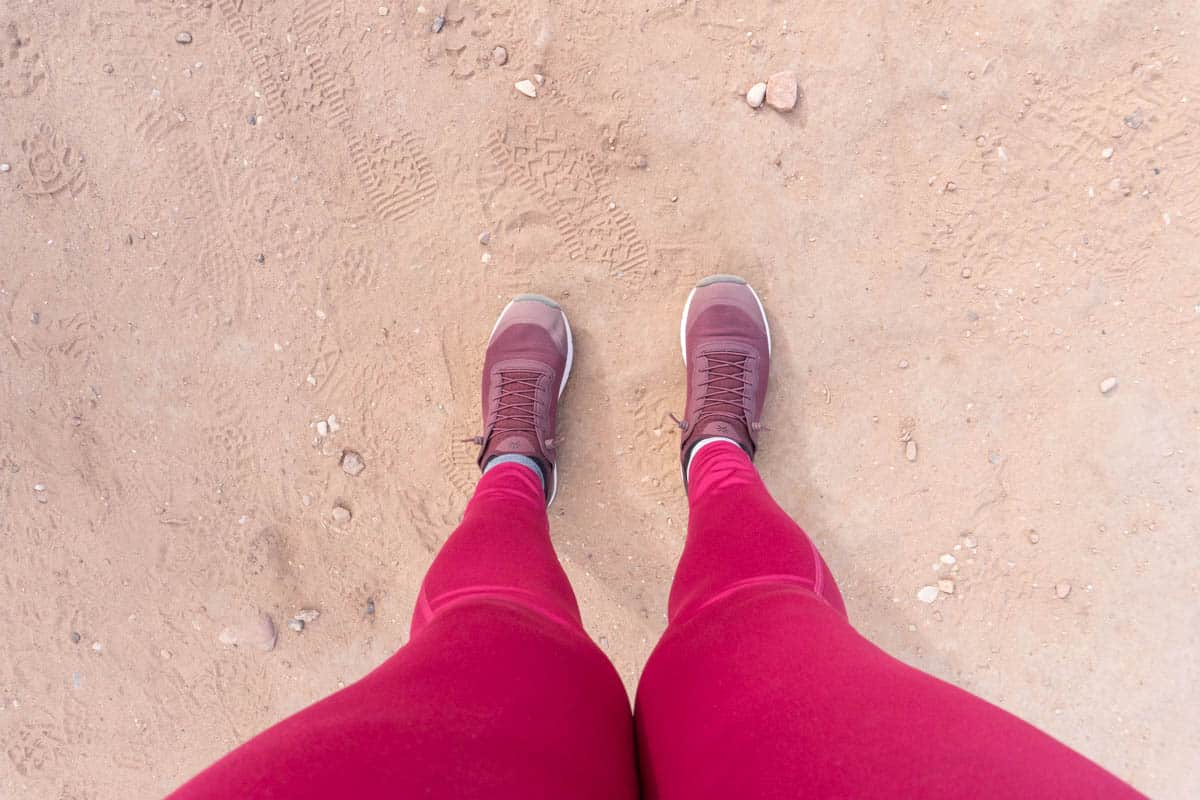 Probably one of the most valuable tips for getting the most out of your Canyons is the correct way to wash them. I recommend washing them at 30ºC using a short cycle and without any fabric softeners.
The Tropicfeel Canyon shoes come with removable insoles. Use these to improve the fit of your shoes and increase their comfort. They are hand-wash friendly, so preferably don't chuck them in the washer.
If the dangling laces do bother you, a neat trick is to tuck the edges into the outer part of the lace loops.
So Should You Buy Tropicfeel Canyons?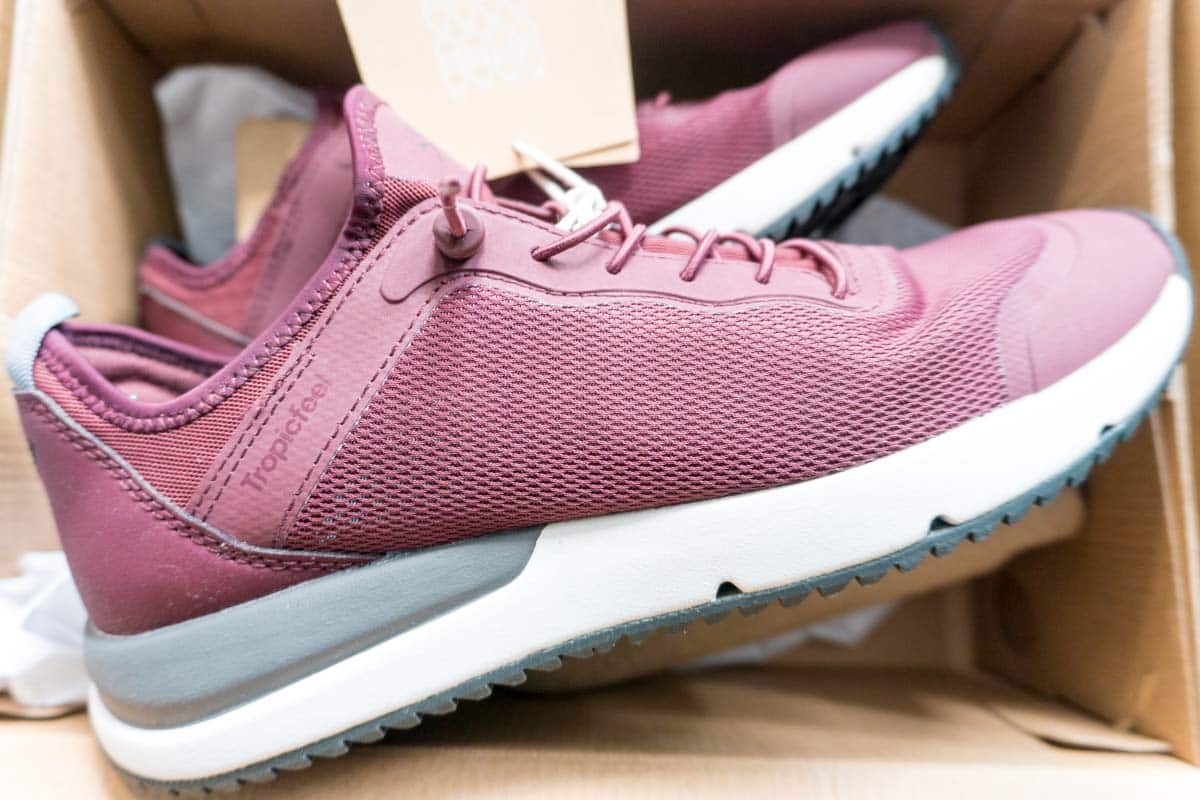 The price tag for the Tropicfeel Canyons does set it well within the high-end spectrum of travel gear, but I think that they are worth every penny. They're a great solution for anyone looking for a true all-in-one, everyday travel shoe.
The Canyons come with everything you'd expect from an all-terrain shoe while the stylish design choices prove that Tropicfeel isn't scared to experiment. And their experimental attitude and dedication to quality are what set the Canyons apart from the pack.
Tropicfeel Review Star Rating: 4/5