Spending two days in the Grand Canyon is an unforgettable adventure – one that you'll want to get right. Plan the perfect trip with my step-by-step Grand Canyon itinerary.
As one of the world's seven natural wonders, the Grand Canyon features on many a bucket list. Along with its six counterparts, this mind-blowing creation by mother nature certainly lives up to its name.
It's certainly not called the "Grand Canyon" for no reason.
But, considering that it's bigger than some US states (I'm looking at you, Rhode Island), it can seem challenging to plan a trip to the Grand Canyon. You wouldn't be the first to feel a little dizzied by the thought.
Lucky for you, I fancy myself as a rather excellent Grand Canyon trip planner.
So stick around and find out exactly how I made the most of my two days in the Grand Canyon. You can thank me after your trip (wink-wink).
Handy Tips for Planning Your Grand Canyon Itinerary
Group Tours or Independent Travel?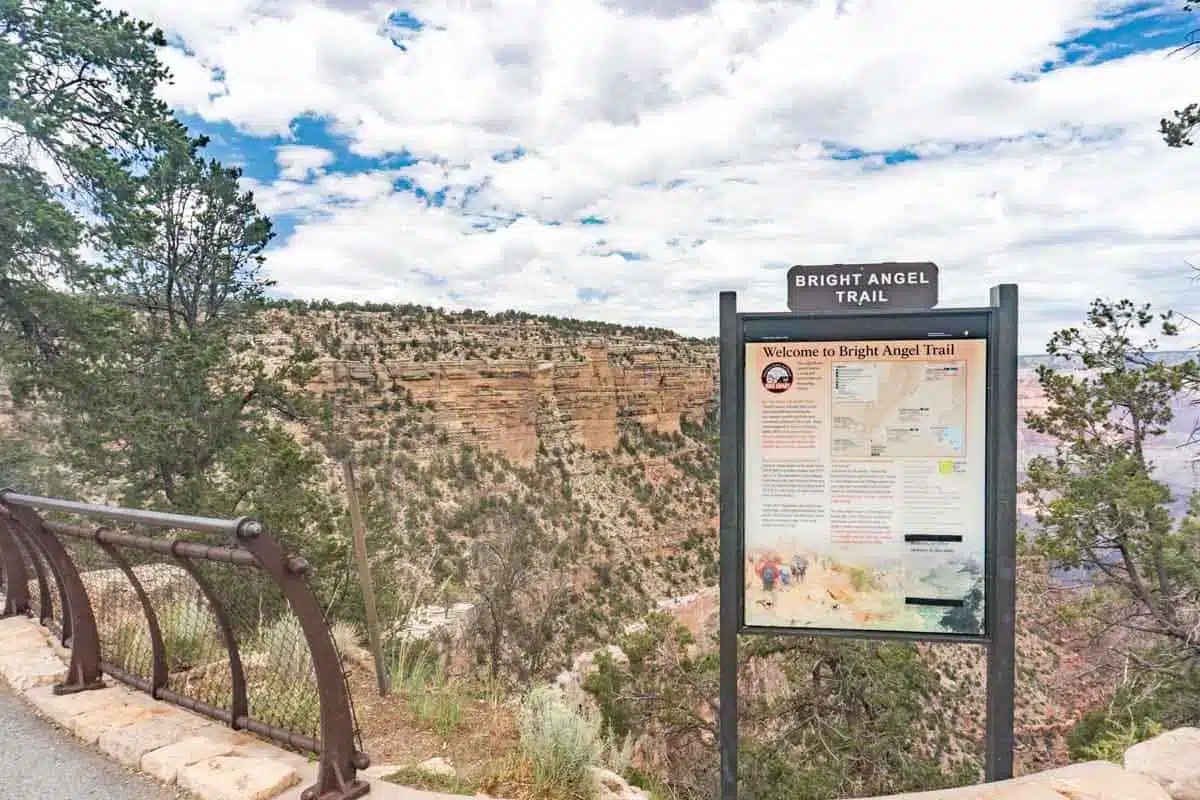 When it comes to the makings of a perfect trip to the Grand Canyon, a few factors are major make-or-break points. While it comes down to personal preference, whether you tackle the canyon independently or as part of a group tour, you're guaranteed an excellent trip.
Can you do the Grand Canyon in one day? Sure. Should you, no.
If there's one thing that has the potential to ruin the perfect 2-day itinerary in Grand Canyon, it's rushing it. Flexibility, especially when it comes to how to spend your time here, is priority number one. At least it was for me.
With that said, there's nothing wrong with choosing a guided tour. These often include a more structured idea of what you can expect and more. However, opting for a rental car, the open road, and the Grand Canyon at your own pace – I don't know, is just more thrilling.
I do not regret going solo for one minute, as I could choose what to see, where to go, and when to call it a day.
If you prefer to set your Grand Canyon trip itinerary in stone, I recommend this South Rim day trip. Or, this whopping 10-day trip is perfect if you want to really immerse yourself in the area's highlights.
What to Pack for Your Grand Canyon Itinerary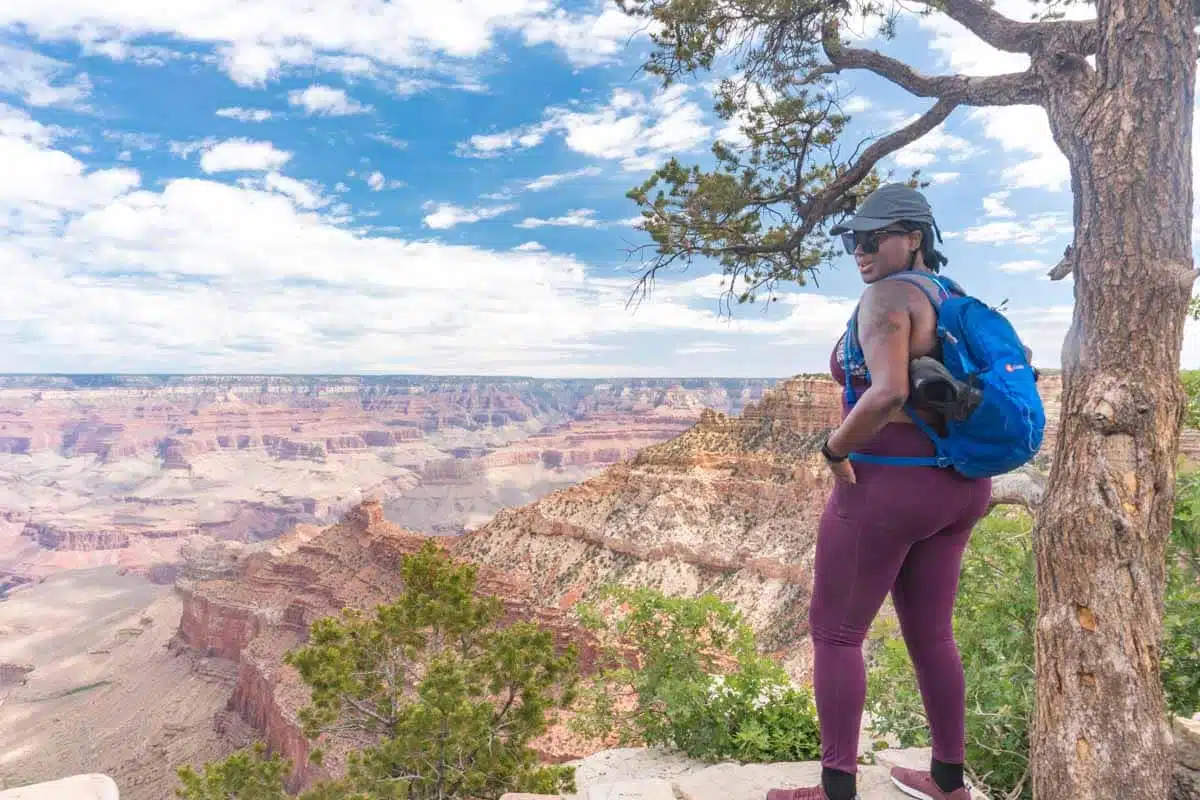 Where to Stay for Your Time in Grand Canyon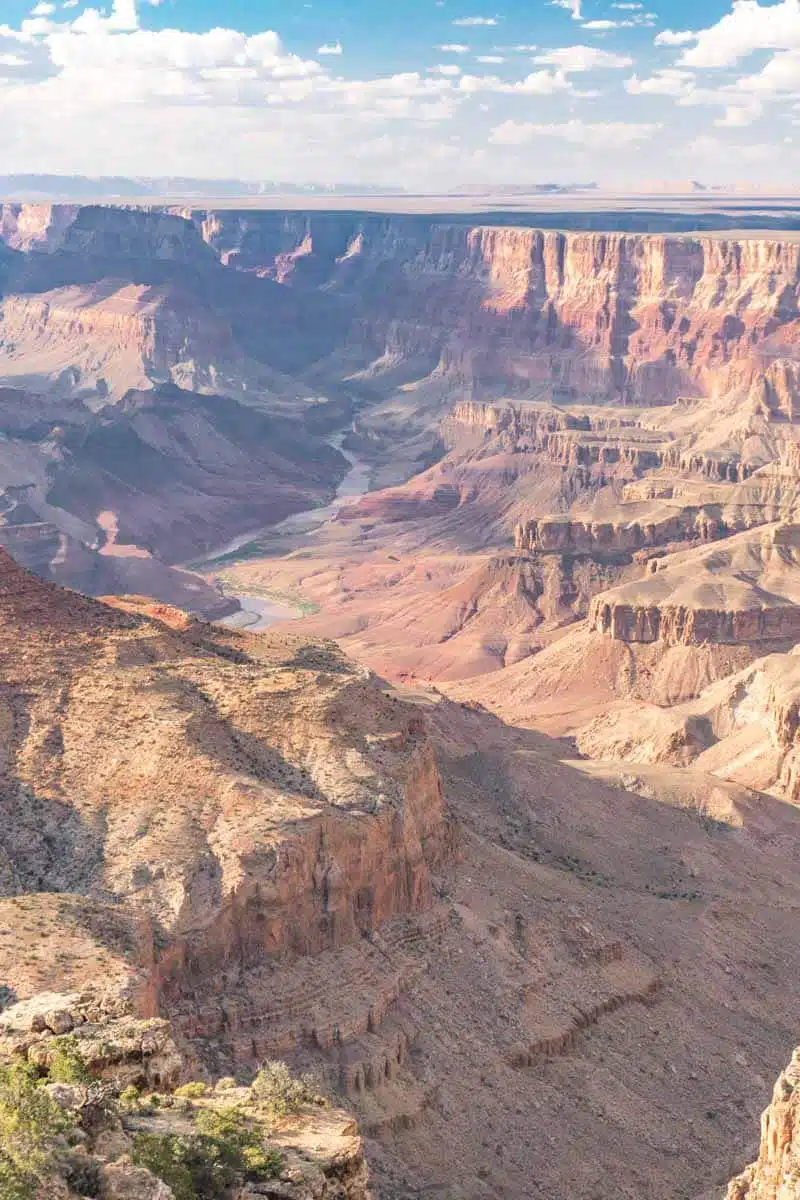 The best place to stay for your trip is in Grand Canyon National Park, and Yavapai Lodge is hands down the best option. Situated in the park, its location makes it a hit for all your canyon adventures.
All room types here are very spacious and provide a high level of comfort. The lodge has two on-site restaurants and a very inviting bar (Yavapai Tavern).
It's also pet-friendly, so your four-legged family can join you on this trip. Though, the best bit is the fact that it is exceptionally affordable.
Check Rates and Availability for Yavapai Lodge
Useful Resources for Visiting the Grand Canyon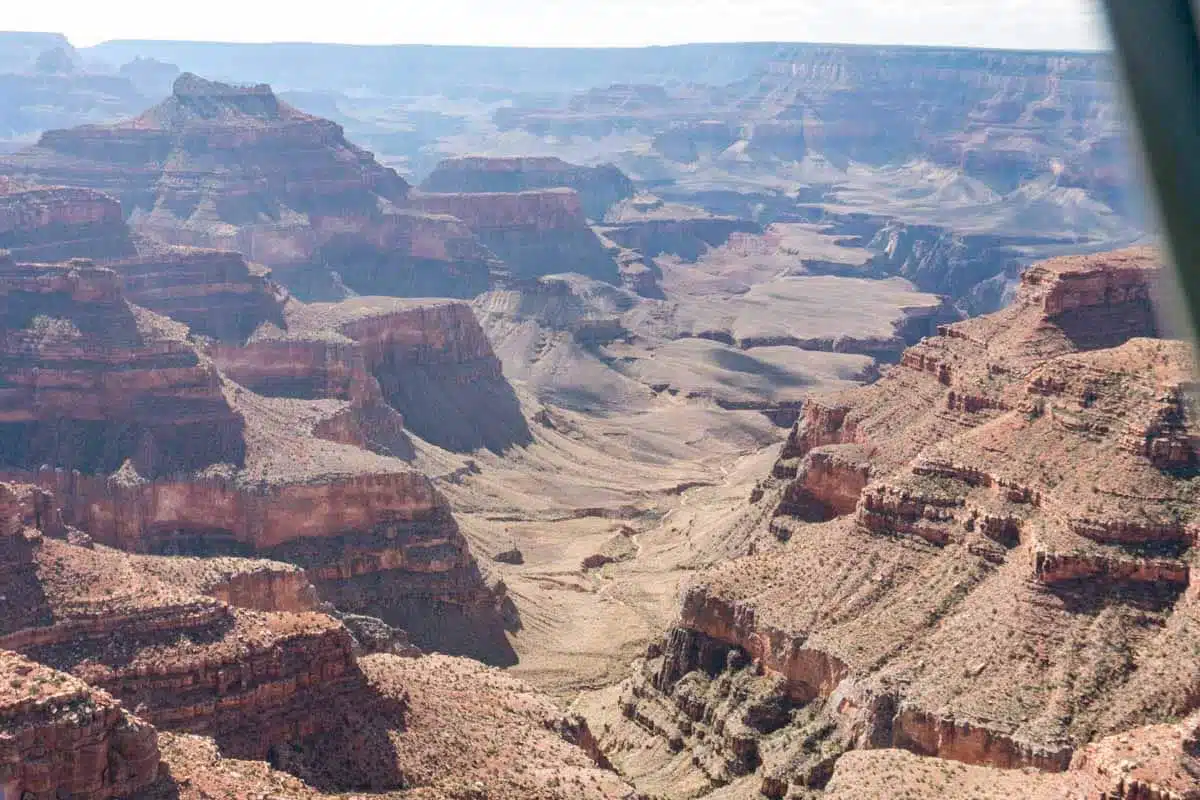 When planning your Grand Canyon itineraries, you have a number of useful resources and tools to make your adventure extra convenient. Here are my top picks:
Getting Around Grand Canyon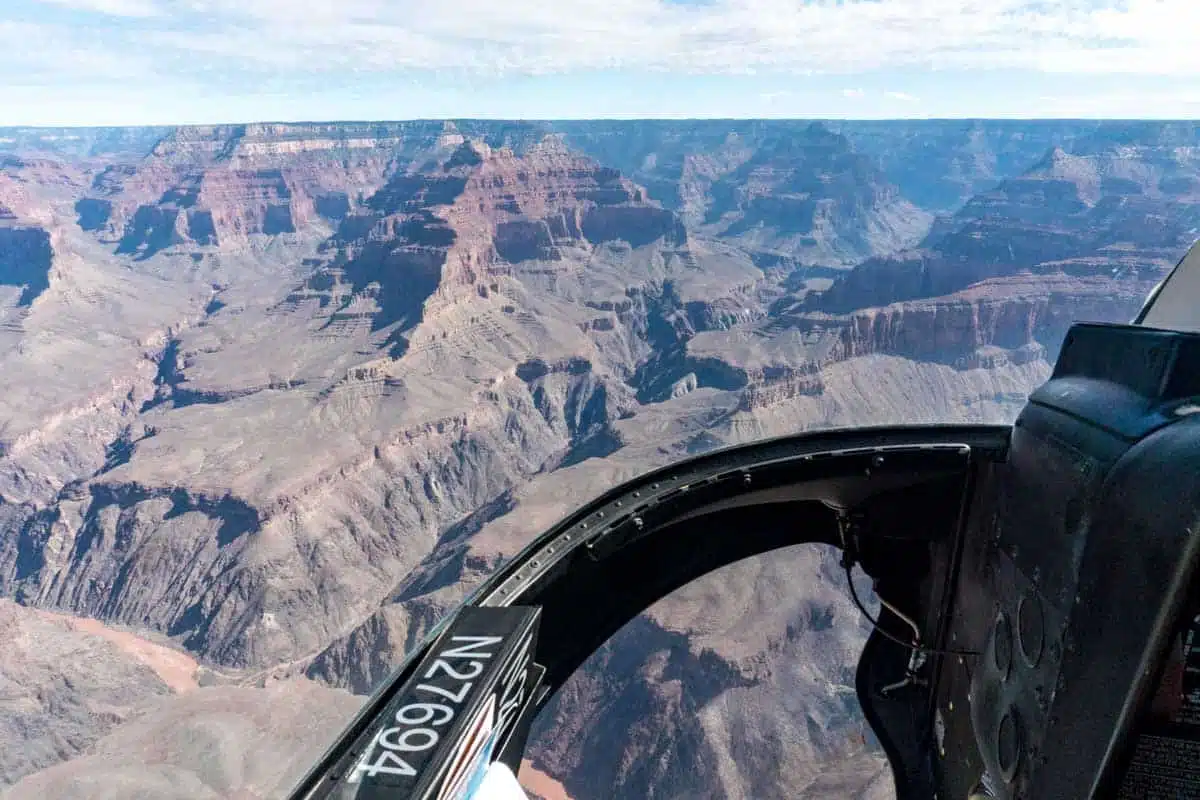 There's no need to worry about finding yourself stranded in the Grand Canyon – there are several ways to get around once inside the park.
The first and probably most obvious is using the very effective shuttle bus services. These will take you to some of the best spots in the park, as well as some hidden gems. You can find the available routes and times at the Grand Canyon Visitors Centre or on their website.
Your second best option is to drive through the park via your rental car. Although this offers a lot of freedom, a fair warning though – the car parking lots can quickly get full.
2-Day Grand Canyon Itinerary
Grand Canyon Itinerary Day One: South Rim Exploration Time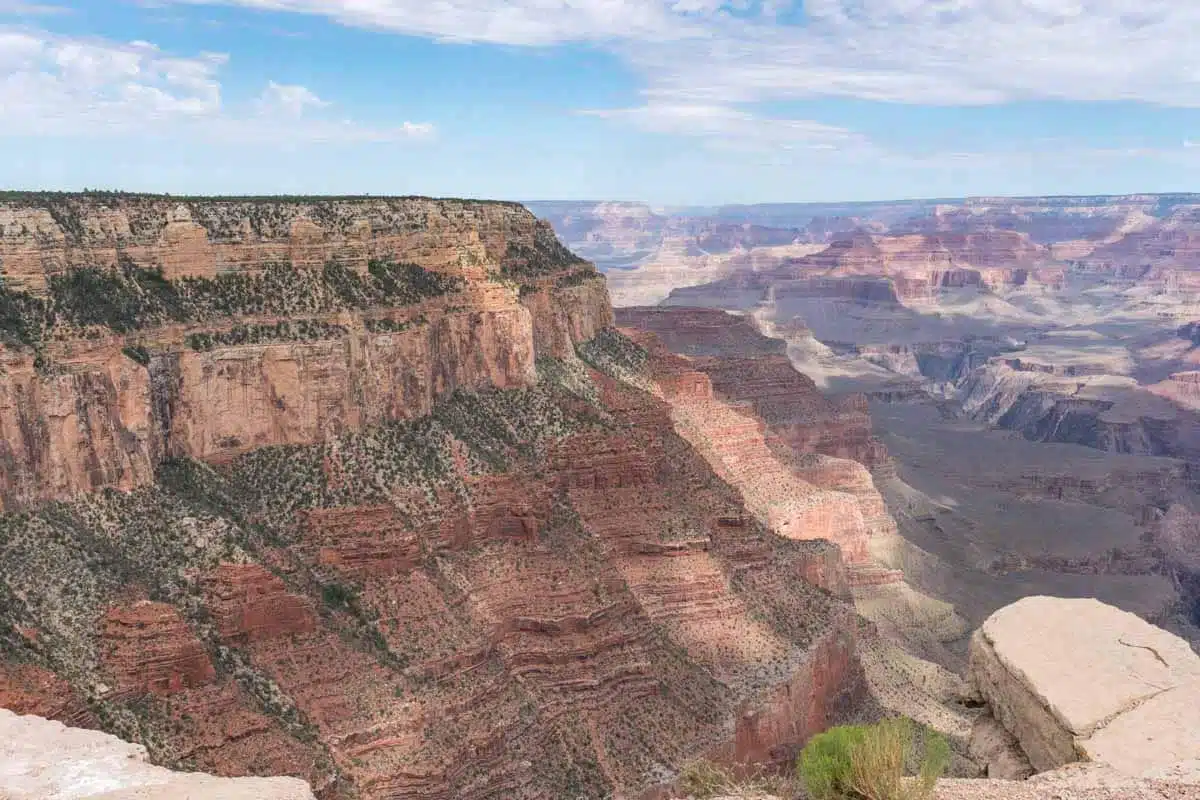 You'll spend most of day one of your itinerary in the South Rim Grand Canyon. Planning a Grand Canyon trip needs to start with a hike in the most famous part of the park and the South Rim has several of the best hikes in the canyon.
Followed by a visit to the famous visitors centre, your afternoon ends with epic sunset views on Desert Drive. And then a delicious dinner and some rave-worthy drinks at the Yavapai Brewery to end your first day in the Grand Canyon.
South Rim Hike (Early Morning)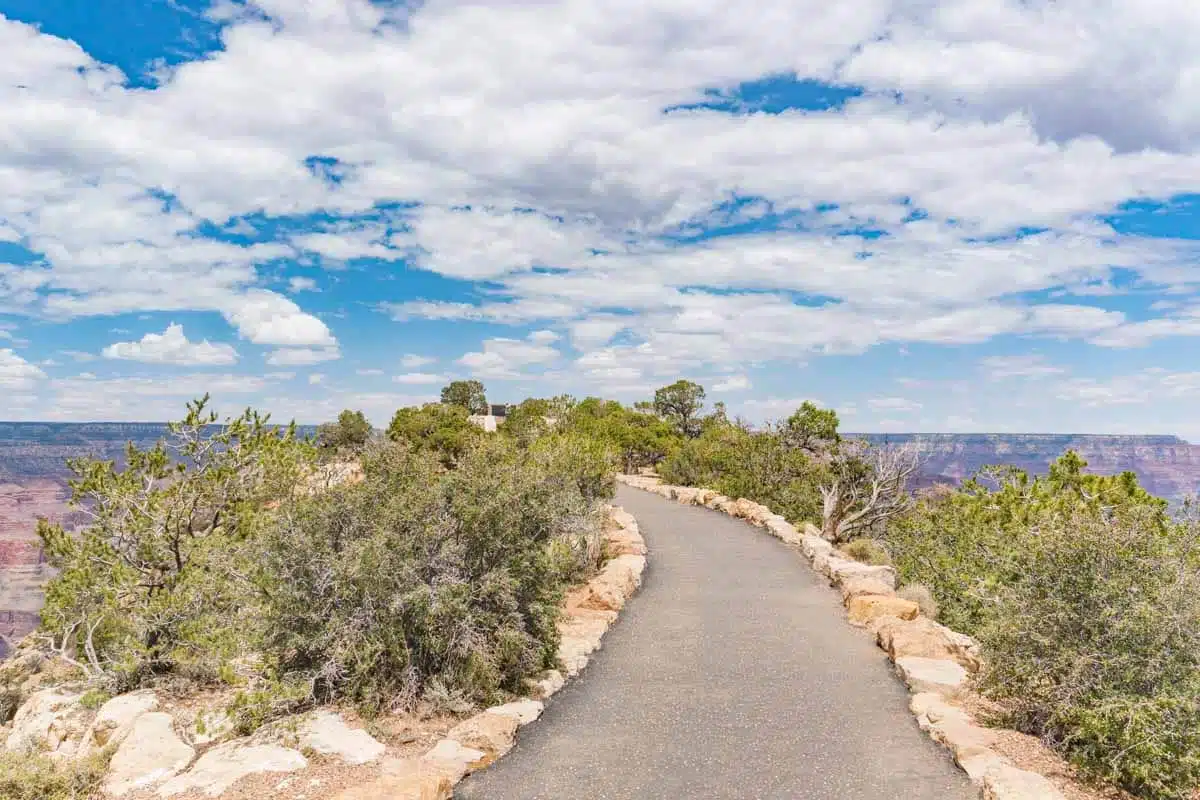 What's the Grand Canyon South Rim without its impressive collection of hiking trails? Well, still pretty incredible, to be honest. But, when in Rome… No, wait, when in the Grand Canyon – hike we shall.
One of the easiest and thus most popular hikes is how your Grand Canyon adventure starts. The South Rim Trail stretches from Hermit's rest (more on that later) to the South Kaibab trailhead – about 20 km.
What makes this trail worth its popularity is that it's pretty much completely flat. With a point-to-point trail, you can choose to hike certain sections and hop on a shuttle for other parts. There are a few shuttle stops, with the furthest distance between two points being 2.8 km.
Along the entire trail, you'll easily come across numerous eye-catching viewpoints where you can take in the epic scenery. I'd suggest starting this trail bright and early as the midday heat can get a bit much.
Visit The Grand Canyon Visitors Centre
Once you're done with your hike, hop on a shuttle and head to the Grand Canyon Visitors Centre.
Look, I'm a big advocate of discovering things first-hand, but I must admit, for a one-stop location for everything Grand Canyon – the Visitors Centre is where to be.
It's not just an information counter inside. The Explorer's Cafe is the perfect place to catch a quick bite, and after that, treat yourself to the country's most famous IMAX movie theatre. Catch a screening of Grand Canyon: The Hidden Secrets (it's quite something).
Take A Desert View Drive and Catch the Sunset At Mather Point (Afternoon)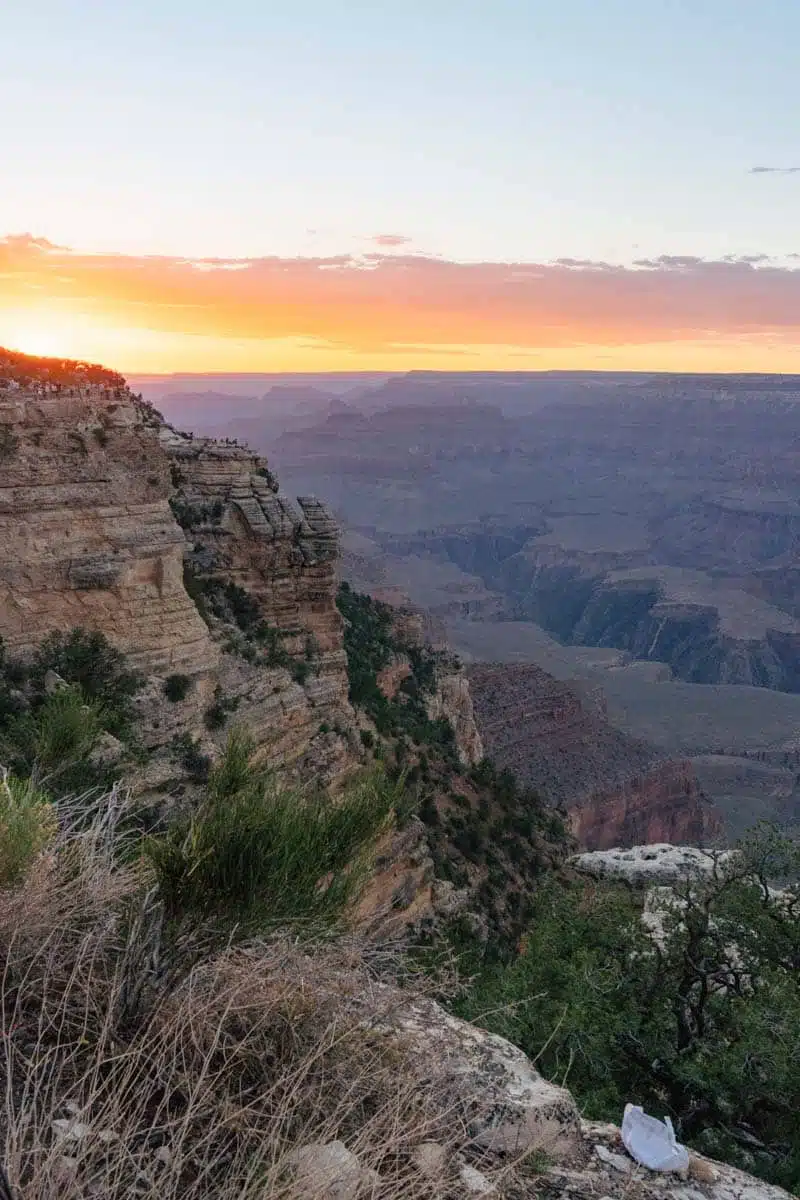 Okay, after catching your breath, it's time for some driving. The most scenic road in the entire park, open to private vehicles all year, Desert View Drive is up next. And it's a 35 km drive of sheer brilliance.
There are so many stunning viewpoints along the drive to choose from. I mean, right from the start at Pipe Creek, all the way through to Moran Point, including Desert View itself. It's a feast for the eyes.
The drive is even more enticing because you get some otherworldly views of the river.
You can choose to stop at Desert View at sunset (spoiler alert – it's breathtaking) or head to Mather Point. Both are equally stunning, but Mather Point is where the sunset perfectly bathes the canyon in mesmerising shades of yellow, orange, and red.
End The Day with Dinner & Drinks at Yavapai Brewery
Now you might be thinking, "How do I top off my first day in the Grand Canyon perfectly?" With some amazing food and thirst-quenching drinks, of course. Whether you stay at Yavapai or not, dinner at Yavapai Tavern is a must.
They are serving up some of the most mouth-watering southwestern classics such as street tacos, their house-smoked wings (the Prickly Pear BBQ sauce is fantastic), and elk burgers.
Thirsty? You're in luck. You can look forward to craft beer brews from their in-house brewery, as well as a selection of wines and cocktails. The cherry on this cake is that you can wine and dine on the only outdoor patio on the South Rim.
Grand Canyon Itinerary Day Two: North Rim Helicopter Experience & Hikes You Can't Skip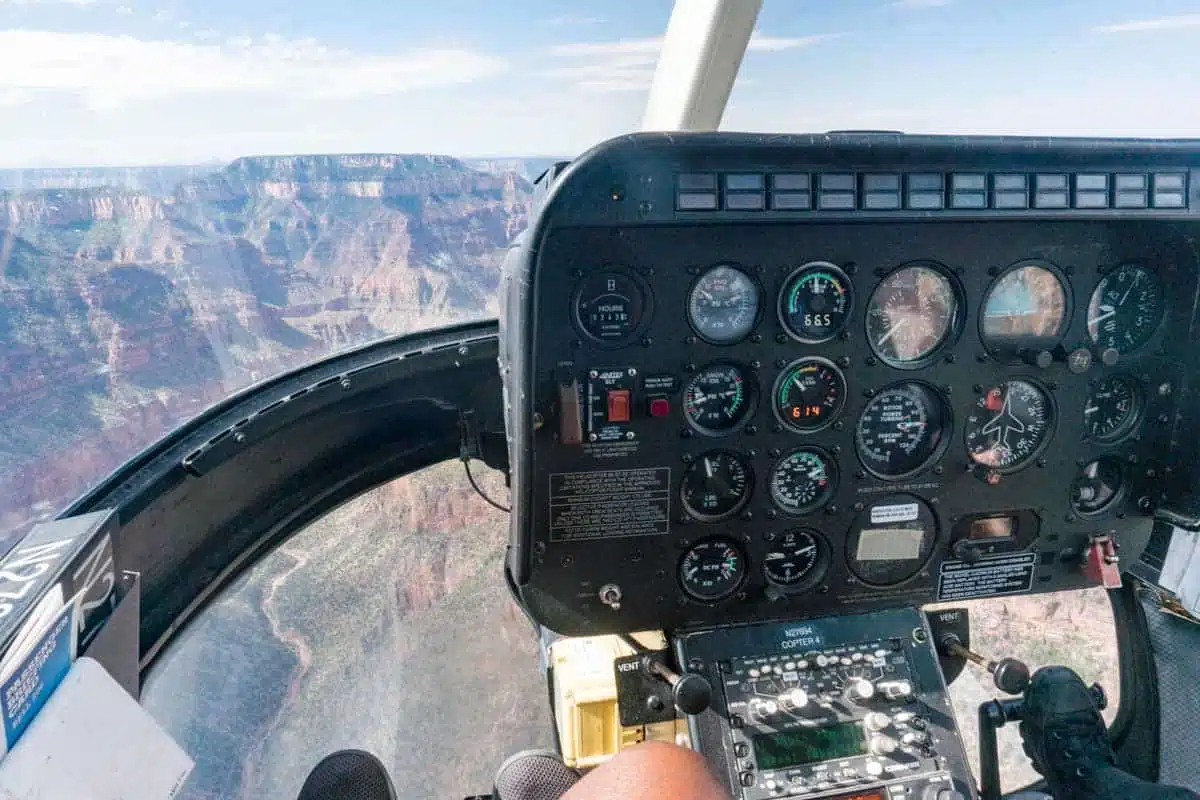 So you're pretty much a Grand Canyon-ite at this point, but what are you going to do on day two? While it is true that the South Rim gets most of the attention, on day two, you'll be showing some love to the North Rim.
And after that, the perfect ending to your Grand Canyon exploration takes you back to the South Rim (shuttle buses, we love you). I included an optional alternative hike to really fill the day. If you love hiking as much as I do, you'll fall head over heels here.
Go Flying Over The North Rim (Early Morning)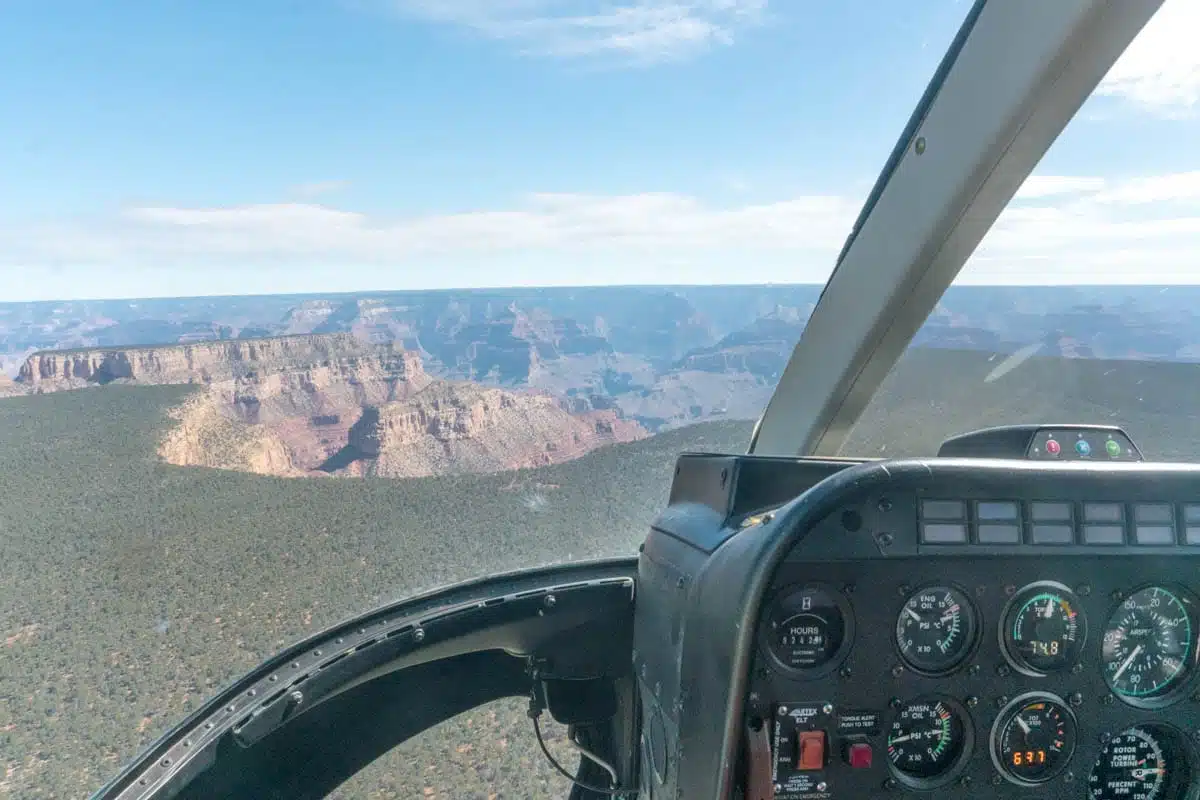 So the jury is out on the best way to explore the North Rim. I opted for a highly recommended Grand Canyon helicopter ride during my trip. I am very rarely at a loss for words, but this left me speechless.
You'll take off from the Grand Canyon airport and soar across the entire national forest.
With numerous flying times ranging from around 30 up to 60 minutes, you're going to see the Grand Canyon in a totally different way. Showcasing the canyon's transformation from scrubland to a euphoric miasma of colours and shapes, this flight is unforgettable.
Oh, my ultimate tip to make this experience even better – before you take off, pay the extra $50 for a front-row seat.
Read Next: 10 Helicopter Tours of the Grand Canyon that will Leave You Speechless.
Hike The Bright Angel Trail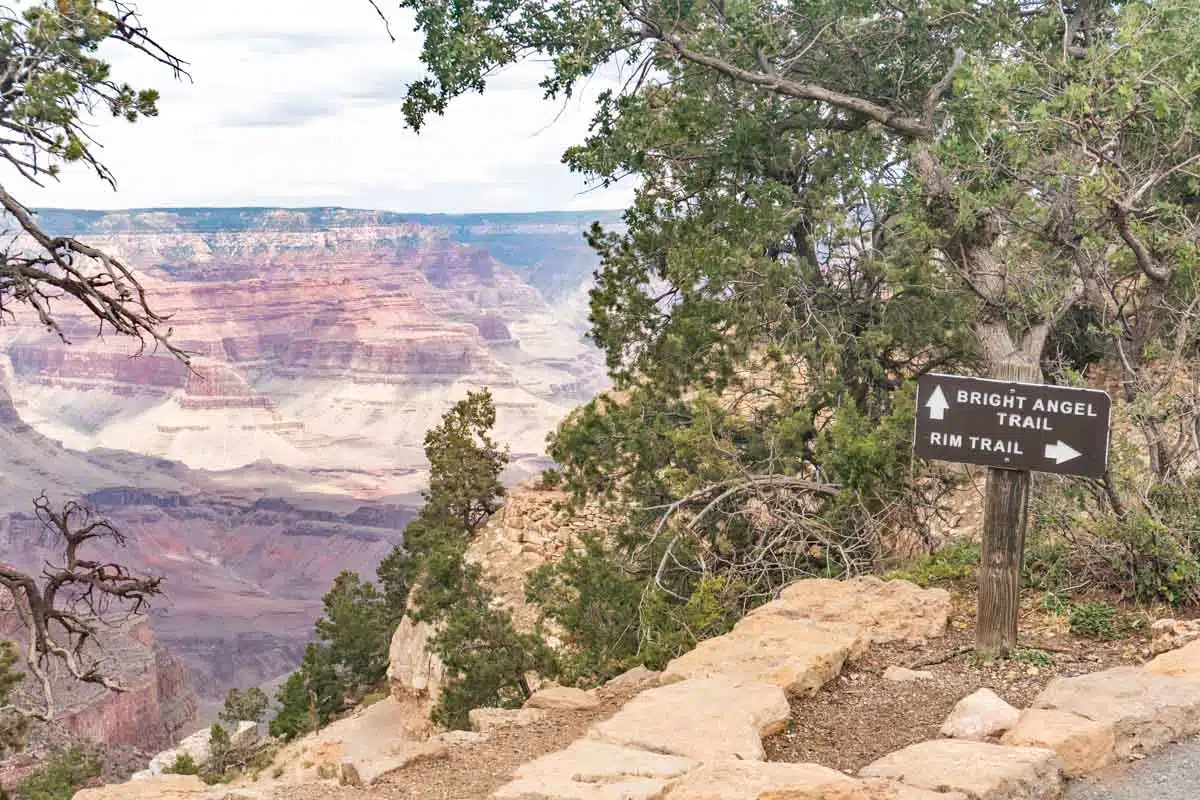 Apparently, there is an ongoing debate about which hiking trail is the best in the Grand Canyon. The two top contenders are and have for years been the Bright Angel Trail and the South Kaibab Trail.
Although no hike at the park is the same, I do think (you'll agree after reading) that the Bright Angel trail stands out. This is because it's basically a hike within a hike within a hike. It's super easy to spend an entire day on this trail and not even realise it.
What you get from Bright Angel depends on how far you want to go. You can opt for the Bright Angel to 1.5 Mile Resthouse.
This is the easiest part of the entire trail, and the roundtrip is about 9 km. Cool features of this part are two short tunnels that lead from the trail — perfect spots for great photo-ops.
If you choose, you can venture past the 1.5-mile resthouse down to the 3-mile rest stop. This hike features steep declines with a zig-zag path formation through the canyon.
This is where the Bright Angel trail goes from easy to a bit more difficult, hike-wise.
Beyond the 3-mile resthouse, you can take the Indian Garden trail. I recommend this for hikers with a bit more experience. The payoff proves this. A descent of nearly 900 metres takes you right into a small oasis in the middle of the canyon.
Welcome to Indian Garden. It's a tiny village surrounded by shady trees.
The crown jewel of Bright Angel is the stretch from Indian Garden to Plateau Point. This is the climax of the trail and leads you to the best Colorado River overlook anywhere. You can also bet on taking some social media-breaking selfies and panorama shots here.
From here, the hike back is 19 km. I can't stress enough how fit and prepared you have to be to do the whole trail in one day – if you're unsure, turn back at one of the earlier points as it's a steep and long slog back up to the top.
And the perfect ending to day two, the endless amounts of idyllic sunset spots throughout the trail. What is not to love?
Sidenote: If you need the best summer road trip ideas, add the Grand Canyon – you won't be disappointed.
Grand Canyon Itinerary: Map