Hands up if a Grand Canyon road trip is on your bucket list? Thought so. And, if it isn't, it really should be. I've created four of the most memorable journeys you can go on as a Grand Canyon road trip – thank me later.
No matter how many times I visit, the Grand Canyon never fails to amaze me – I'm talking open-mouthed, eyes wide wonder. As far as USA bucket lists are concerned, it should be at the very top of yours.
But why stop there? Let's throw in a few more brilliant destinations and make a road trip out of it. Vegas, Phoenix, Denver, and Boulder, to name a few.
Buckle up for the ride of your life…
Handy Tips for Planning Your Grand Canyon Road Trip Itinerary
Key Tips for Planning Your Road Trip to the Grand Canyon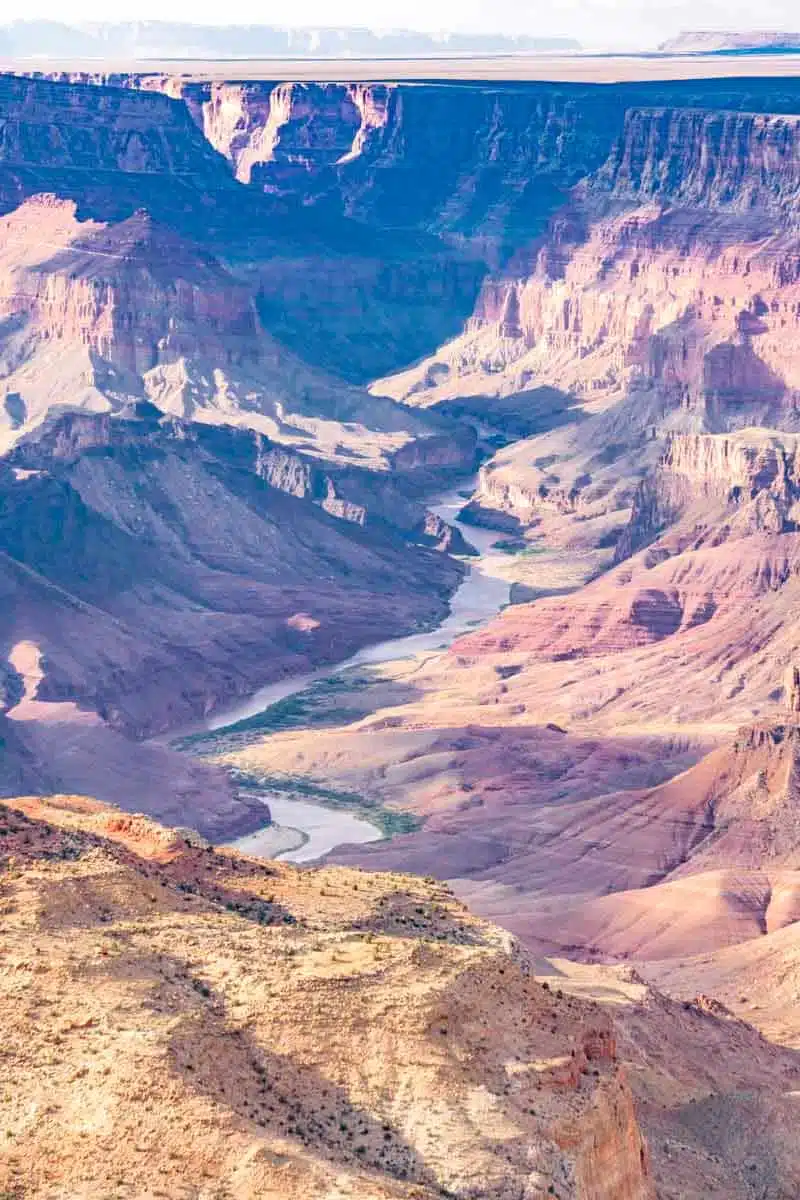 Outline your trip as well as you can beforehand. Read up on your route, find out what lies along its roads, and pinpoint your favourite sights and must-visit attractions.
It's all very well trying to cram in ten cities in 5 days, but I reckon you would be better off removing a few and enjoying a couple of the biggies for a bit longer.
Decide on your accommodation early. Check out my guide on where to stay in the Grand Canyon to help make it a breeze.
What to Pack for Your Grand Canyon Road Trip Itinerary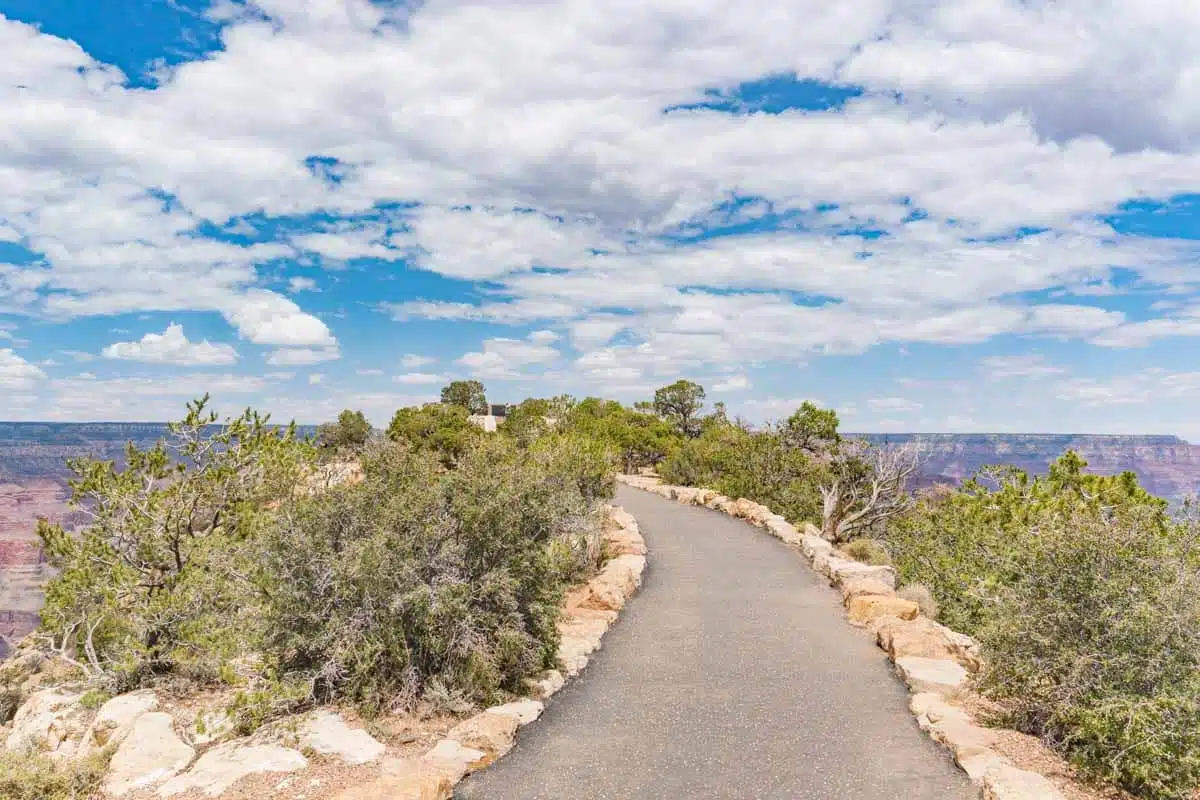 Pack the travel gear essentials you will need for your escapades at the canyon, such as a comfortable pair of shoes – my favourites right now are the Tropicfeel Canyon Shoes.
Don't underestimate the need for suitable clothing, hiking poles, and a hydration pack – if you're hiking, you need to stay comfortable, safe, and hydrated
Pack essential travel items, such as a roadside emergency kit, snacks, and your camera with a spare battery (trust me on this one).
Sunscreen and sunglasses, as well as a cap to protect you from the sun.
A universal adapter – once you start snapping photos (and boy, you will) your phone's battery will run down very quickly.
If you're lugging items around with you, make sure you're wearing a suitable backpack – you can read about my favourites here.
Useful Resources
Skyscanner – the perfect tool in your arsenal for booking local flights in the US and international flights from abroad at the best price.
Booking.com – the top website for booking hotels and accommodation, for the very best prices.
Getting Around
Trust me on this one – the best way to travel on your epic Grand Canyon road trip is via a car. If you're not planning to use your own car for this road trip, consider the following rental agencies:
Renting a car is generally pretty cheap in this region of the US and will allow you to take your perfect trip at your own pace.
4 Grand Canyon Road Trip Itineraries
3-Day Las Vegas to Grand Canyon Road Trip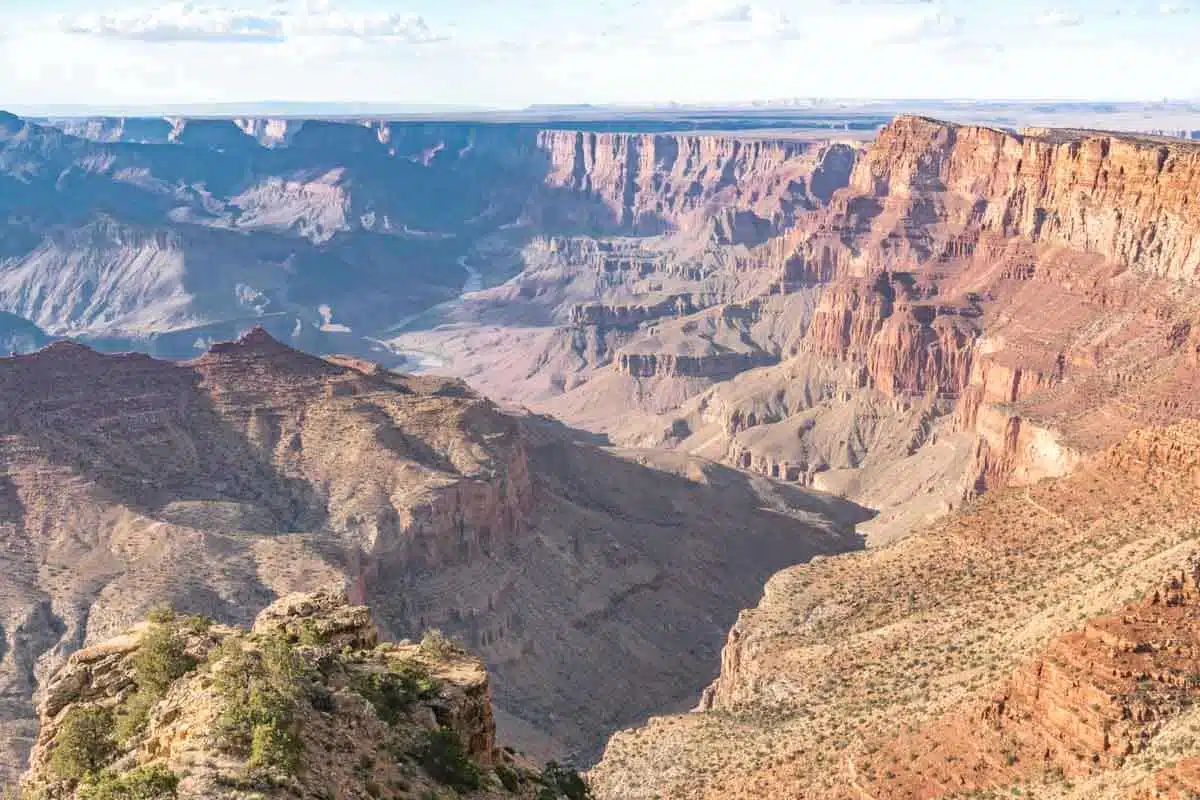 Ready for a kick-ass adventure? There's one place synonymous with a Grand Canyon road trip… and that is Las Vegas, of course. It would've been rightfully sinful for this guide to start with anything else than a road trip from Sin City to the Canyon.
This Vegas to Grand Canyon road trip highlights several top attractions and side trips for the perfect 3-day road trip from Nevada to Arizona.
Route Summary
Las Vegas >> Boulder City >> Kingman >> Williams >> Grand Canyon
Detailed Route Itinerary
Las Vegas to Boulder City
Day 1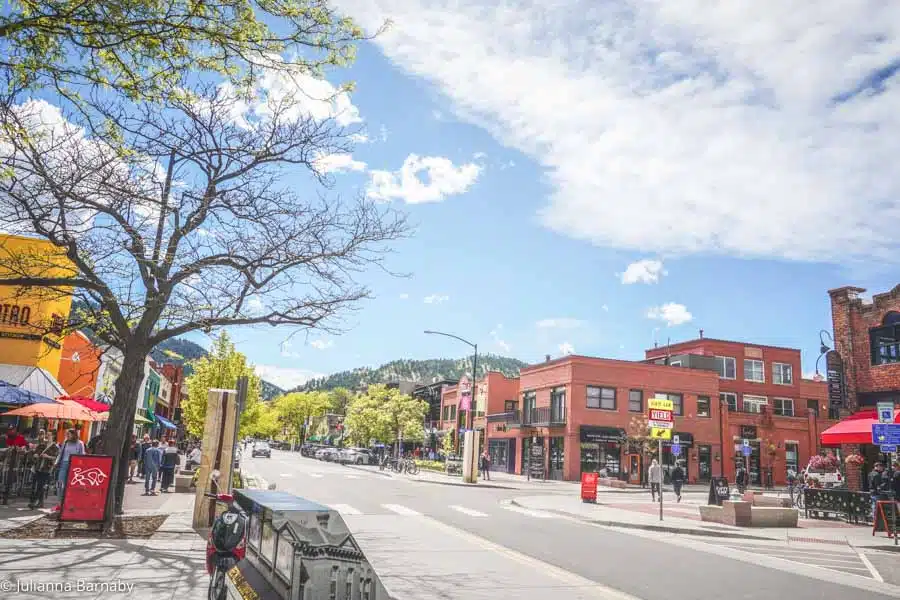 Las Vegas is where this wild adventure starts – and honestly, what a place to kick things off.
From the famous Las Vegas Strip to the High Roller, it's truly like no other city in the world. With some of the world's best restaurants, sideshow attractions, and epic daytime parties — starting day one here is a surefire hit.
From Las Vegas, you'll head through Henderson onwards to your first overnight destination, Boulder City. From here, opting for a tour, including a stop at the Hoover Dam, is something I'd highly recommend.
You'll have worked up quite the appetite by now, I'm sure. So, end the night with dinner from either the Southwest Diner or The Dillinger.
Suggested Stay: Best Western Hoover Dam Hotel
Boulder City to Williams
Day 2
Starting the second day of this trip, you'll depart from Boulder City and cross the border into Arizona along route 93. The state is an absolute gold mine (pun intended – sorry not sorry) of mining history.
And one of the best pit stops to witness this is the oldest mining town in Arizona, Chloride. It's the perfect spot to get some snapshots of the town's quirky murals and roadside 'junk' art – quite a rude name IMHO.
From here, your route will take you to Kingman, another spot steeped in history. I recommend visiting Mohave Museum of History and Arts or the Route 66 Museum – or indulge in a pit stop at the Desert Diamond Distillery (if you hadn't guessed, this is where I ended up).
The historic Route 66 leads out of Kingman to Williams. This is one of the closest towns to the canyon and where you'll spend the second night of your trip.
Suggested Stay: Grand Canyon Railway Hotel
Williams to Grand Canyon
Day 3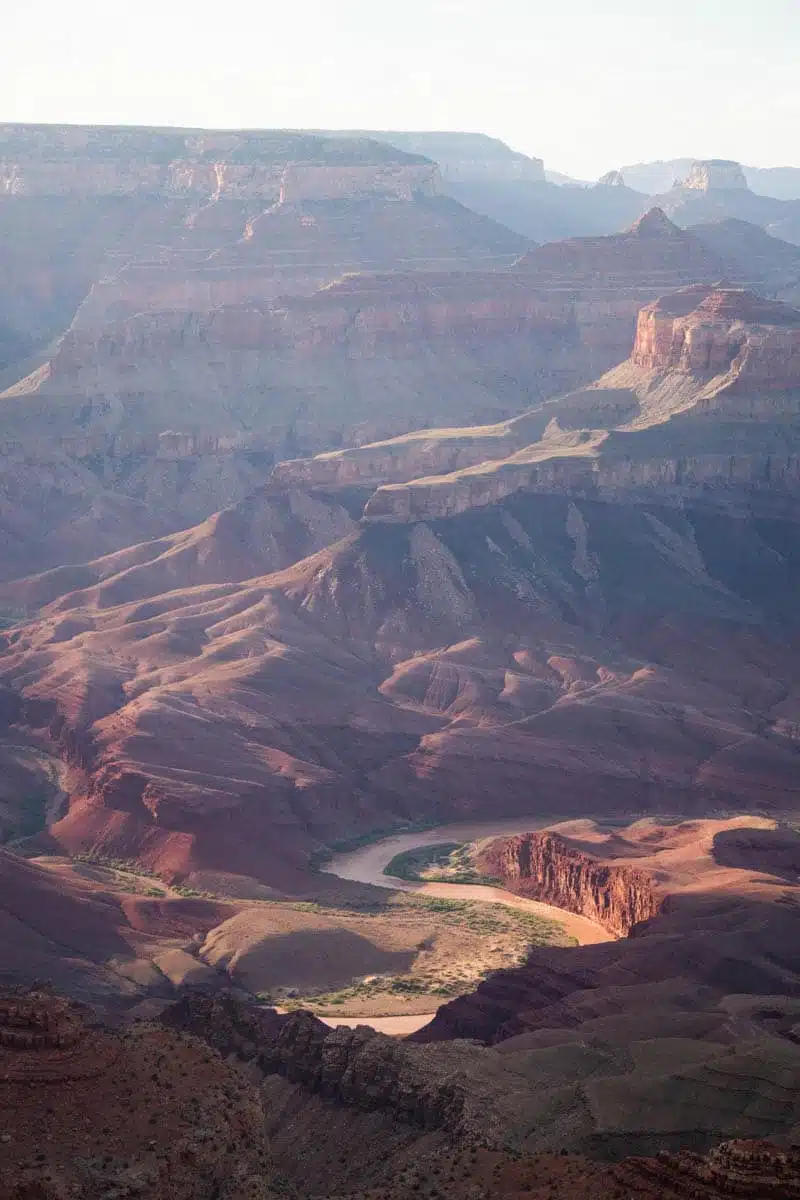 Ready for the grand finale? Day 3 is a shortie – it's a simple drive from Williams towards the gateway to the Grand Canyon. And, if you couldn't tell by the name, this is the perfect spot to start your canyon adventure.
Early morning is the ideal time to head to the famous Bearizona Wildlife Park – it's a drive-thru, so you don't even need to leave the comfort of the AC.
After a morning in Williams, follow Route 64 through to Grand Canyon Junction. It's a super little spot to get an early taste of the canyon.
And after that? Well, continue up Route 64 directly to Grand Canyon Village. Tadah! You've arrived in style.
Suggested Stay: The Grand Canyon Hotel at The Grand Canyon
Las Vegas to Grand Canyon Road Trip Map
2-Day Phoenix to Grand Canyon Road Trip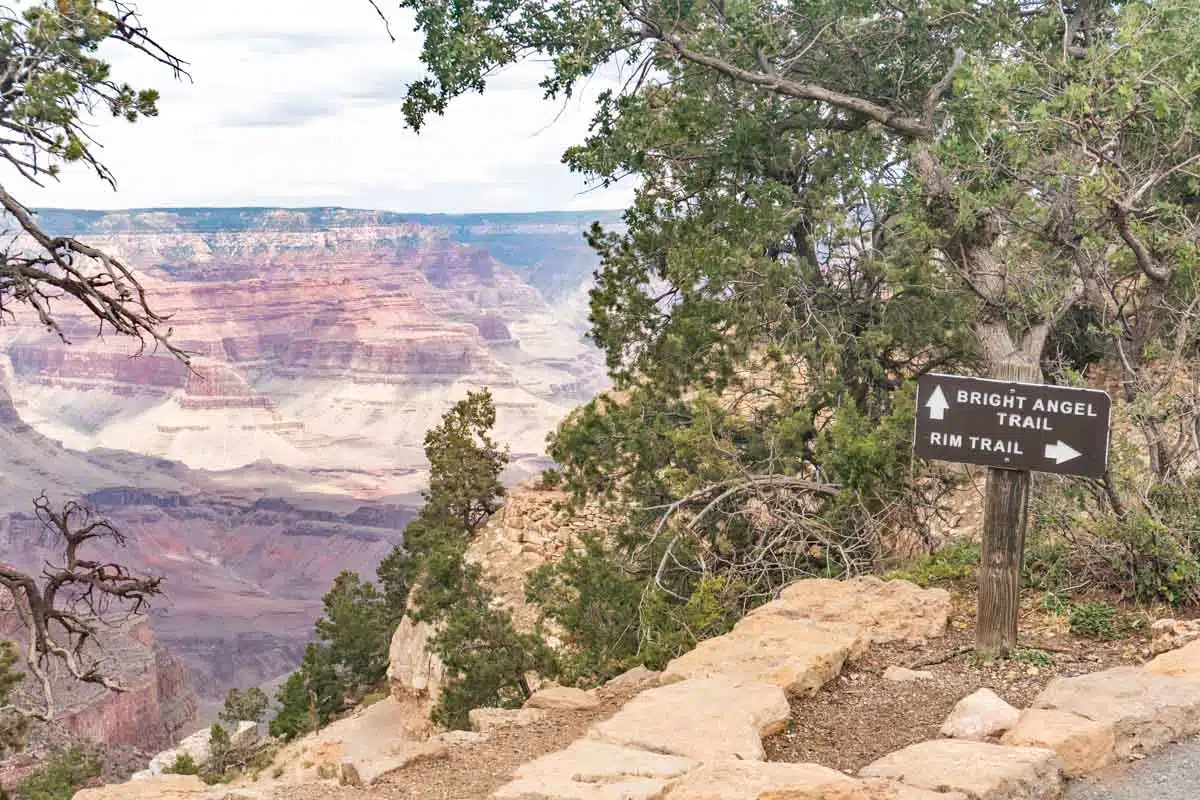 I'm going to play devil's advocate and throw another option into the mix. After all, a road trip from Phoenix to Grand Canyon is an option too good to pass up.
The entire city of Phoenix is, in essence, a resort-style paradise that can quickly fill up a few days by itself. But the trip from here to the Grand Canyon does offer up picturesque locations from the get-go.
From Camp Verde, through Coconino National Forest, to Kachina Village, it's the scenic trip to end all trips. Now do you see why I said bring a spare camera battery? Exactly.
Route Summary
Phoenix >> Camp Verde >> Kachina Village >> Williams >> Grand Canyon
Detailed Route Itinerary
Phoenix to Camp Verde
Day 1
To kick off this epic road trip, your departure point is Phoenix. Route 17 will lead you out of the city on the way to Camp Verde.
You'll pass through Black Canyon City, which is a potential early pitstop. As you drive, a few notable snapshot spots are Sunset Point (this gets a huge YES from me) and the quaint little town of Cordes Lake.
From Cordes Lake, the Arizona Veterans Highway will lead you past Flower Pot and right to Camp Verde.
Camp Verde is just beautiful. Here you can enjoy attractions such as the Out of Africa Wildlife Park or indulge in a Jeep tour and wine tasting – don't drink two much though, day 2 brings more adventure.
Suggested Stay: Cliff Castle Casino Hotel
Camp Verde to Grand Canyon
Day 2
Day 2 is a bit of a slog, but well worth it. I promise.
The longest part of this road trip is the road from Camp Verde to the gateway to Williams, the Grand Canyon. Firstly, Route 17 takes you through the beautiful Coconino National Forest. Notable stops are Scenic View and Schnebly Hill Vista Overlook.
Those few extra hours don't seem too bad when the views are this damn good.
Then, you'll reach Kachina Village. A part of greater Flagstaff, this scenic little village is the perfect rest stop to catch a bite to eat and breathe in the crisp forest air. From here, it's a short drive to Williams.
Enjoy your final road trip moments outside the park and head to Grand Canyon Village to begin your next adventure.
Suggested Stay: Best Western Premier Grand Canyon Squire Inn
Phoenix to Grand Canyon Road Trip Map
2-Day Zion to Grand Canyon Road Trip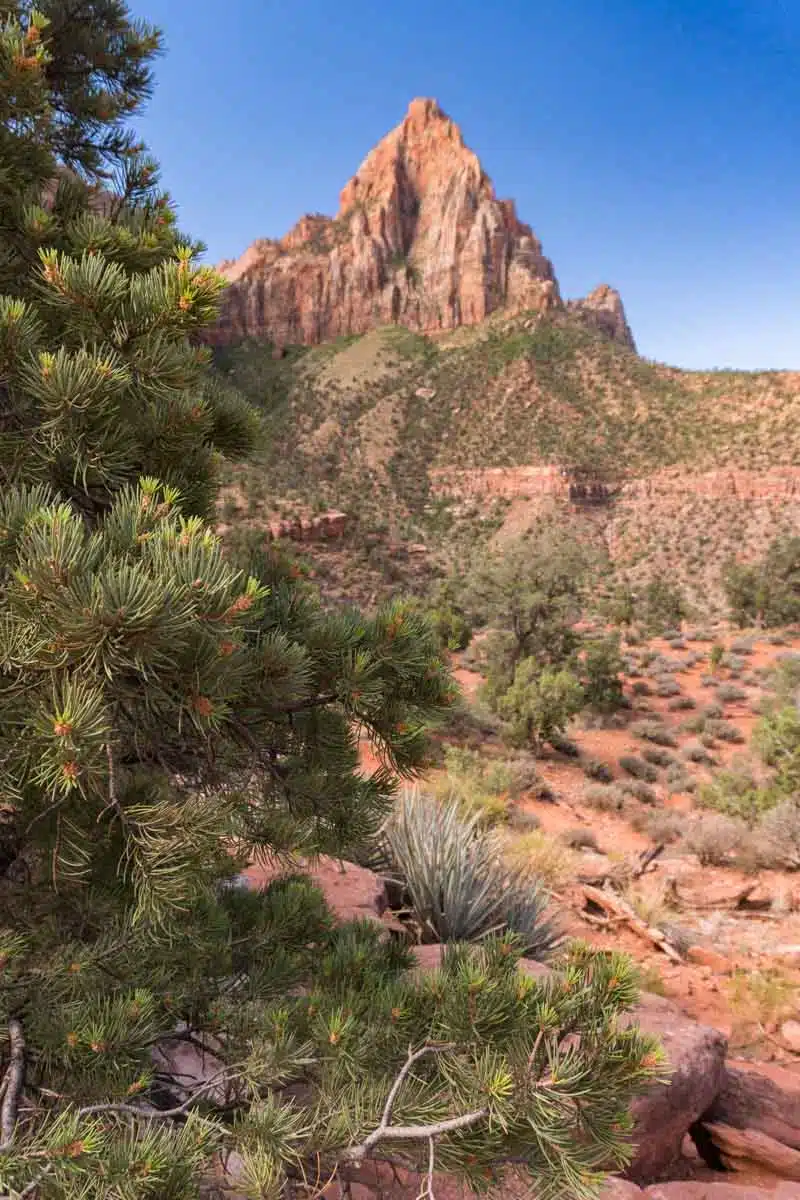 What's better than one national park? Answer: Two. Don't say I don't treat you.
I don't like to play favourites, but this road trip might be my favourite option – you're whisked straight from the stunning red cliffs of Zion National Park to the otherworldly views of Grand Canyon National Park.
Let's go.
Route Summary
Zion National Park >> Colorado City >> Grand Canyon National Park
Detailed Route Itinerary
Zion National Park to Colorado City
Day 1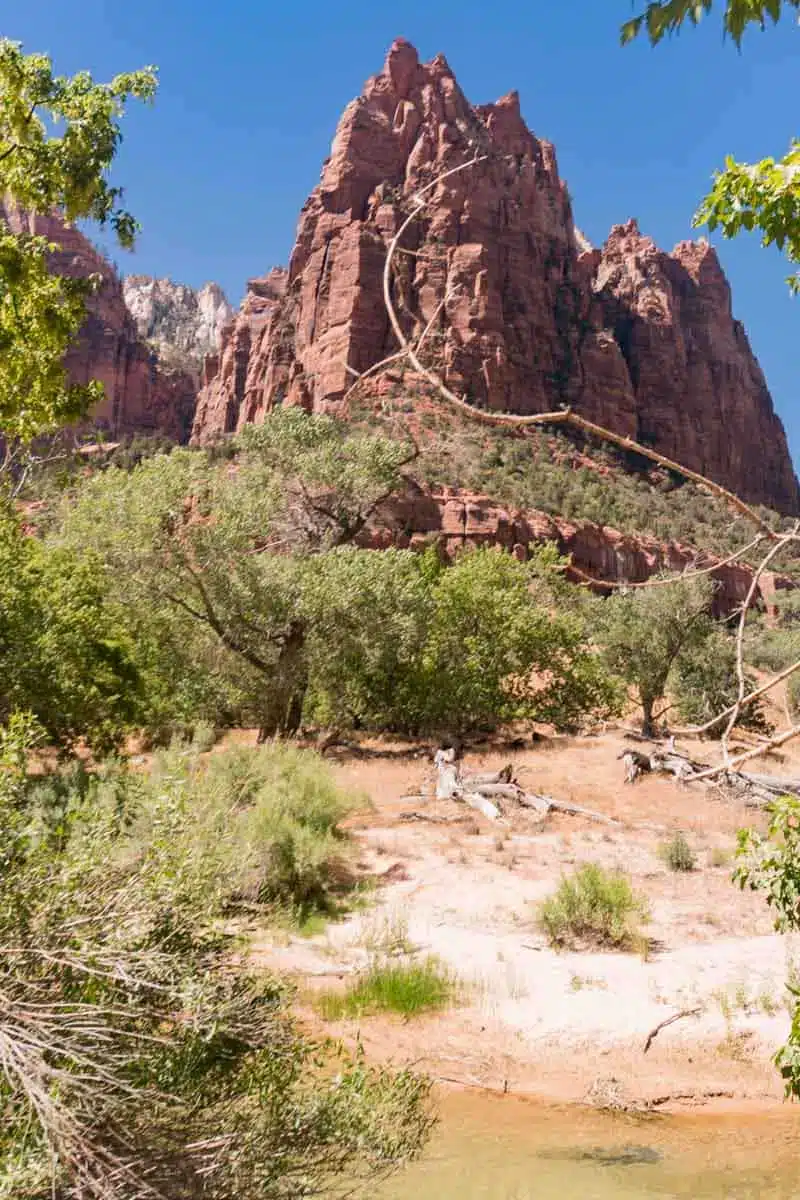 Start by spending a few days in Zion National Park – you'll seriously regret not giving yourself longer. Once you've ticked off a fair few things from your Zion bucket (skip on the bat bite though – if you know, you know), this is the starting point for option 3.
Route 9 takes you out of the park and crosses through the towns of Rockville – by the way, if you want a helicopter tour of Zion (who doesn't?), you'll drive past its take-off point – across the Virgin River to Hurricane. This is where you can opt to sky-dive above Zion or hike the historic Babylon trailhead.
Route 59 takes you out of Hurricane to Colorado City, right on the Utah and Arizona border.
Before booking into your overnight accommodation, grab a sun-downer or two at the Edge of the World Brewery (I will never get over how incredible the beer is in this part of The States!).
Suggested Stay: Zion Glamping Adventures
Colorado City to Grand Canyon National Park
Day 2
Hopefully you haven't had too many drinks last night, as the second day of this unforgettable road trip from Zion to Grand Canyon will see you drive down Route 389. This route passes through the historic Kaibab Indian Reservation.
A photo-op at the Pipe Spring National Monument is a must. Continuing on this route will lead to Fredonia, where you'll turn down Route 89A.
Hold on to your camera for this part, as this route will take you straight down to the North Rim of the Grand Canyon. In fact, it will take you down the Grand Canyon Highway along the North Kaibab Trail.
Suggested Stay: Kaibab Lodge
Zion to Grand Canyon Road Trip Map
3-Day Denver to Grand Canyon Road Trip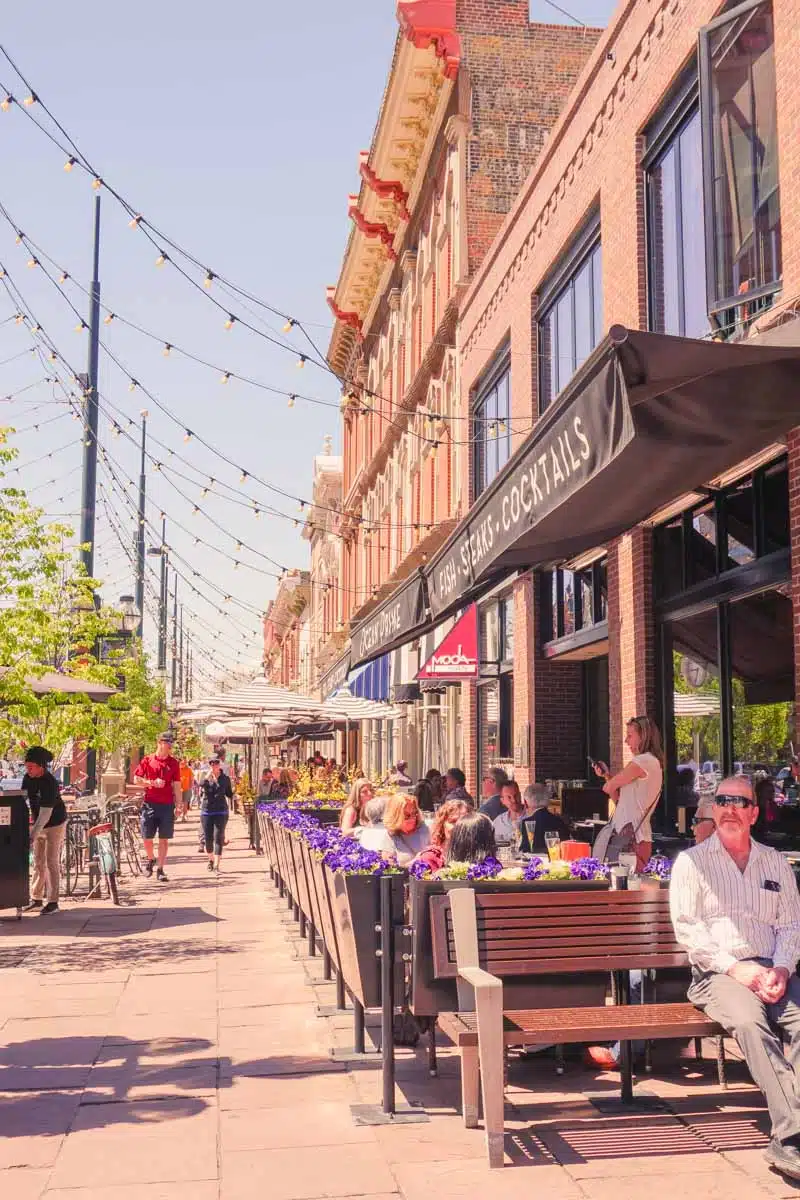 I will never stop professing my love for the city of Denver, Colorado. It's a prime destination on its own, but it is also an excellent kick-off point for an epic 3-day road trip to the Grand Canyon.
If anything, this route will teach you that Mother nature truly is a show off, but I love her for it.
The entire route features forested national parks set to the backdrop of the Rocky Mountains. Once you cross the border into Utah, the glorious roaming landscapes take centre stage… *opens Skyscanner and books my next flight*.
Route Summary
Denver >> Grand Junction >> Moab >> Tuba City >> Grand Canyon
Detailed Route Itinerary
Denver to Grand Junction
Day 1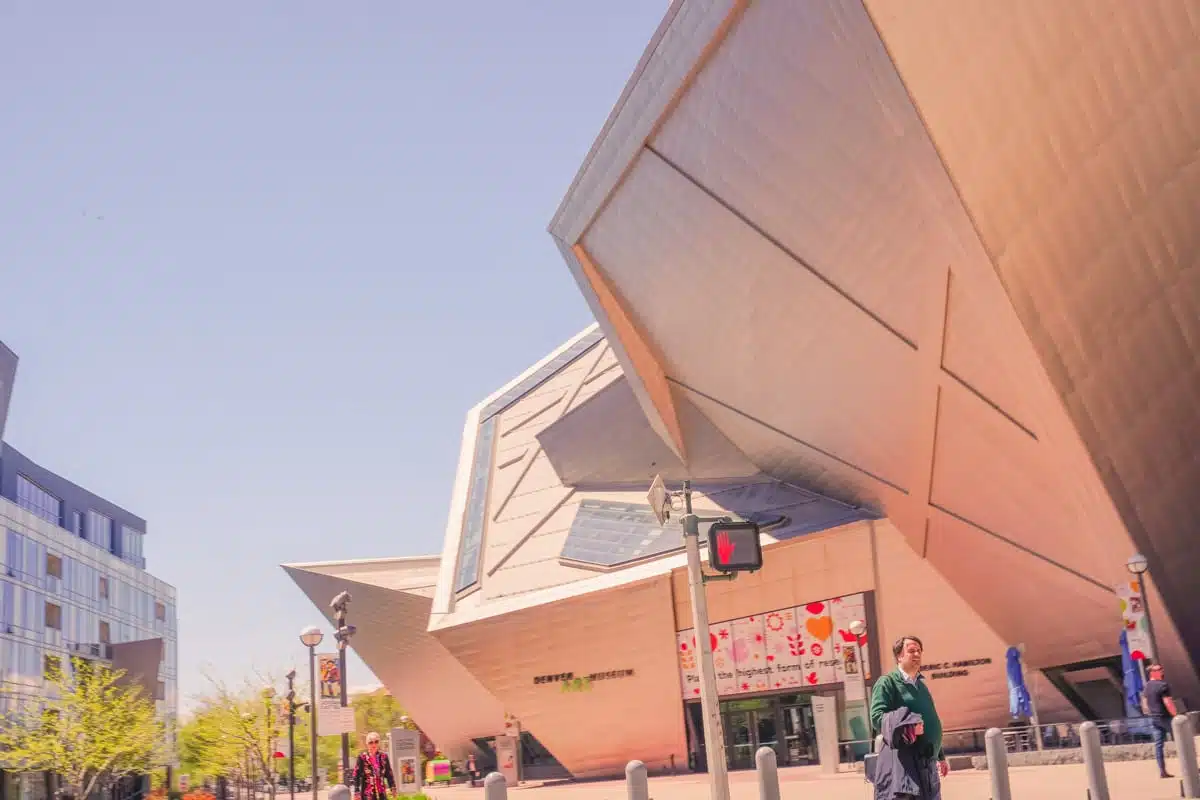 When you depart from Denver on Route 70, the first thing that you'll notice is the fantastic scenery.
This is an iconic road in American travelling history, venturing past Pettingell Peak in Arapaho and Roosevelt National Forests, before winding past Mt Lincoln, and then next to the White River National Forest.
Route 70 also takes you through some fantastic rest-stop towns such as Glenwood Springs, Parachute, and De Beque. Oh, and did I mention the Colorado River runs along the entire route? It's heart eyes all the way.
You'll arrive at Grand Junction, which is where you'll spend your first night. There's loads to do here, including a visit to the Western Colorado Botanical Gardens and a vineyard or two (Whitewater Hill and Mesa Park being highlights).
Suggested Stay: DoubleTree by Hilton Grand Junction
Grand Junction to Tuba City
Day 2
From Grand Junction, you'll cross the Utah state border following Route 70 until you reach the Route 191 turnoff just outside Thompson Springs.
The road here leads past Arches National Park, and soon you'll arrive in Moab. This is the perfect place to stretch your legs (you'll definitely need it by this point – especially if you're the designated driver) and visit a few local hotspots.
Once you're ready to go, you'll head through Spanish Valley along the 191. Have your camera ready so you can catch stunning shots of West Mountain and the famous Twin Peaks.
Heading down Route 191, take the turnoff right onto Route 160, which leads to the small town, oddly named Tuba City.
Suggested Stay: Navajo Land Hotel
Tuba City to Grand Canyon National Park
Day 3
After getting in some quality rest and relaxation, the drive from Tuba City along Highway 89 is fairly chilled out and will lead you to the Route 64 turnoff.
This is a very special route and is more popularly known as Desert View Drive. It offers some of the best canyon views, especially if you're looking for a sunrise or sunset spot at the Grand Canyon.
Then snap some buzzworthy photos at the Little Colorado River Gorge Overlook, situated on a route leading directly to a true crown jewel — The Desert View Watchtower. Follow this road to take you right into the Grand Canyon Village.
Suggested Stay: Grand Canyon Plaza Hotel
Denver to Grand Canyon Road Trip Map
Grand Canyon Road Trip Itinerary – Map