Love hiking, mountaineering, and scenic views of the great outdoors? Then get ready to discover the iconic Rockies with my comprehensive Rocky Mountain National Park 3-day itinerary.
Stretching over 3,000 miles, the Rockies make up the most extensive mountain range in North America. If you embark on a Colorado road trip, I cannot stress enough how much you need to make a pit stop at Rocky Mountain National Park. I fell in love during my trip. Hard.
In addition to the stunning alpine backdrops, you'll get to hike up one of the nation's highest mountain peaks, explore the park's rich biodiversity, and see its extensive collection of museum artefacts. I promise by the end of your trip that you'll be as smitten as me.
Ready for a killer Rocky Mountain National Park 3 day itinerary? Read on to find out more…
Before You Go: Handy Tips for Planning Your Rocky Mountain National Park Itinerary
Group Tours or Independent Travel?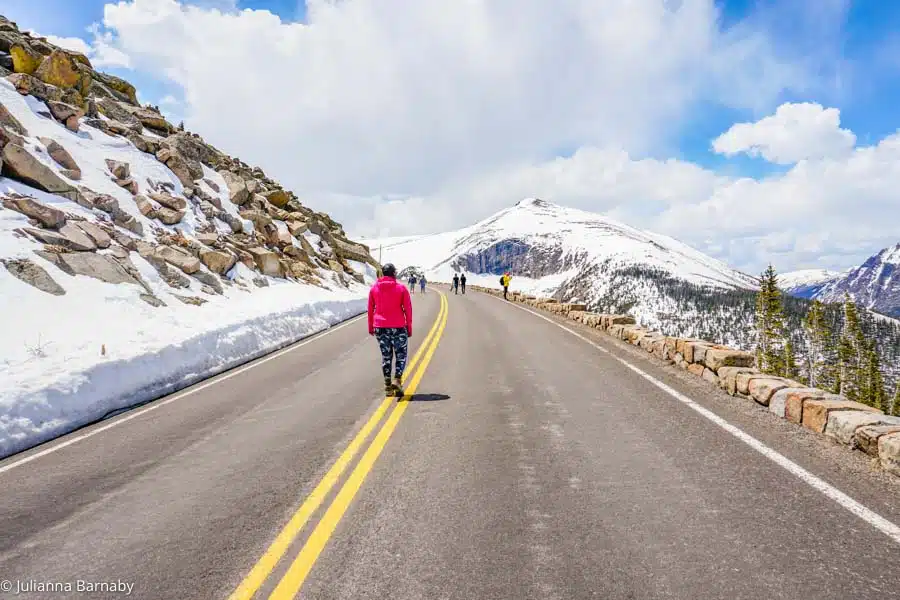 This itinerary for Rocky Mountain National Park is suitable for all kinds of travellers. Whether you're going on a solo trip or a group vacation, you'll be able to take on the Rockies and have fun while doing it.
I am, however, a big fan of group trips – it takes the stress out of planning the nitty-gritty details of your itinerary so that you can focus on having fun and making memories.
This group trip covers most of the destinations on this itinerary and also features adventures in the Grand Teton National Park and Yellowstone National Park.
G Adventures offers this extraordinary 8-Day National Parks Journey Along The Rocky Mountains
What to Pack for Your Rocky Mountain National Park Itinerary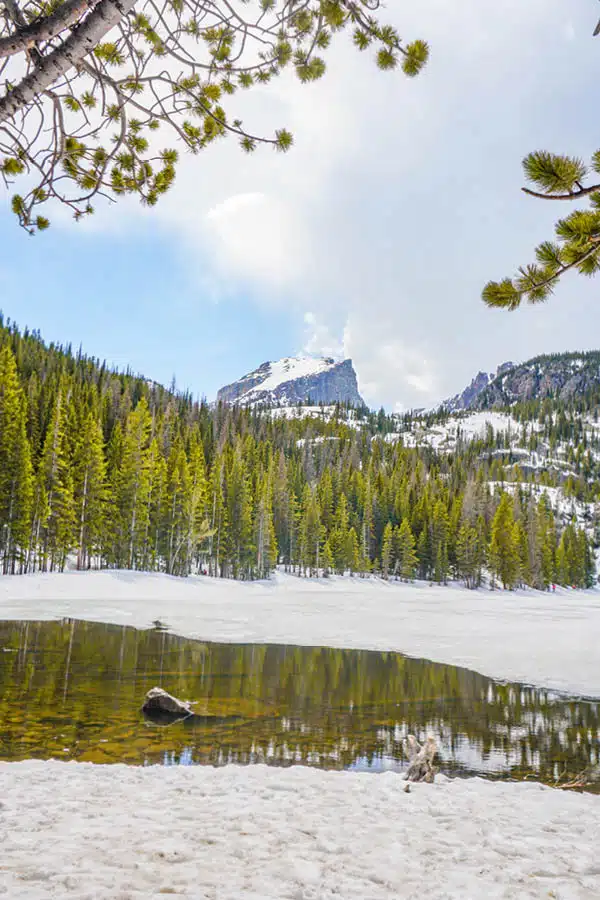 To ensure you have the best time in the Rockies, you'll need to be prepared for any kind of weather.
Rocky Mountain National Park is home to three ecosystems: montane, subalpine, and alpine tundra.
This means temperatures can vary between -11 to 25 degrees Celsius throughout the park, and you can easily find yourself feeling hot, cool, and cold all in one day – something I definitely struggled with during my first trip to the park.
Average temperatures fluctuate between 21 and 27 degrees Celsius on summer days and drop to the five-degree Celsius range during the night. Winter is more predictable; the snowy, arctic-like conditions require clothes suitable for -11 to -18 degrees Celsius.
So, be sure to pack all the road trip essentials, whether it's summer or winter.
Here's my list of things to pack when visiting Rocky Mountain National Park:
Where to Stay in Rocky Mountain National Park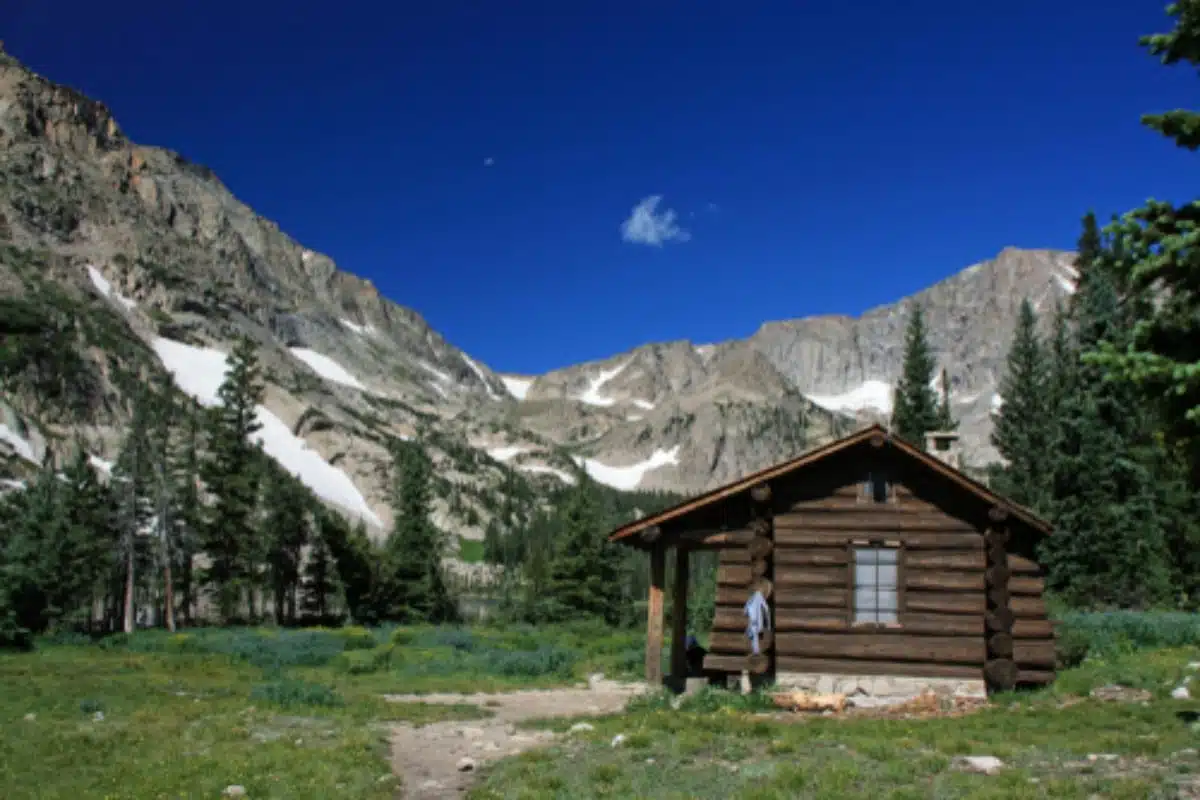 Attracting over 4.4 million annual visitors, Rocky Mountain National Park has plenty of overnight accommodation in its surrounding areas.
Estes Park on the park's eastern entrance is the biggest nearby town and the place I recommend you bed down for the evenings. This lively spot has many places to stay, charming souvenir shops, restaurants, free-roaming wildlife, and plenty of outdoor activities.
Alternatively, you can stay in the smaller and more peaceful Grand Lake region on the park's western end. Known as the snowmobiling capital of Colorado, the city boasts countless budget-friendly cabins, less crowded slopes, and miles of lakes and rivers ideal for kayaking and rafting.
Useful Resources for Your Rockies Trip
There are plenty of websites out there offering services to save you time, money, and effort when it comes to planning your perfect trip. However, finding thorough travel resources can be daunting (I know I struggled at first), so I've made a list of great resources that you can use to make your planning a little easier.
Skyscanner
Skyscanner allows you to find and book flights, hotels, and rental cars in various destinations. The site is accessible in 30+ languages and assists over 100 million travellers monthly.
National Parks Service
This agency manages all national parks, most monuments, and plenty of other recreational and historical sites. By using the NPS site, you'll have access to a myriad of information about the park you're planning to visit—from opening hours to the climate, hiking trails, camping grounds, maps, and more.
Booking.com
Booking.com is a world-renowned online travel agency focused on providing budget to luxury lodging, flights, airport taxis, rental cars, and even access to the most prominent attractions. With over 28 million accommodation listings and 43 languages, you are sure to find your perfect holiday home.
Check Rocky Mountain National Park Rates and Availability on Booking.com
Tripadvisor
This online travel agency is a jack-of-all-trades providing user-generated suggestions of the top hotels, attractions, and restaurants worldwide. If you're looking for places to eat, this should be your first point of call for honest reviews.
Get Your Guide
Get Your Guide is an online marketplace boasting plenty of adventures and activities, from the top tourist attractions to cooking classes and guided city tours.
Find Rocky Mountain National Park Tours & Excursions On GetYourGuide
Getting Around in Rocky Mountain National Park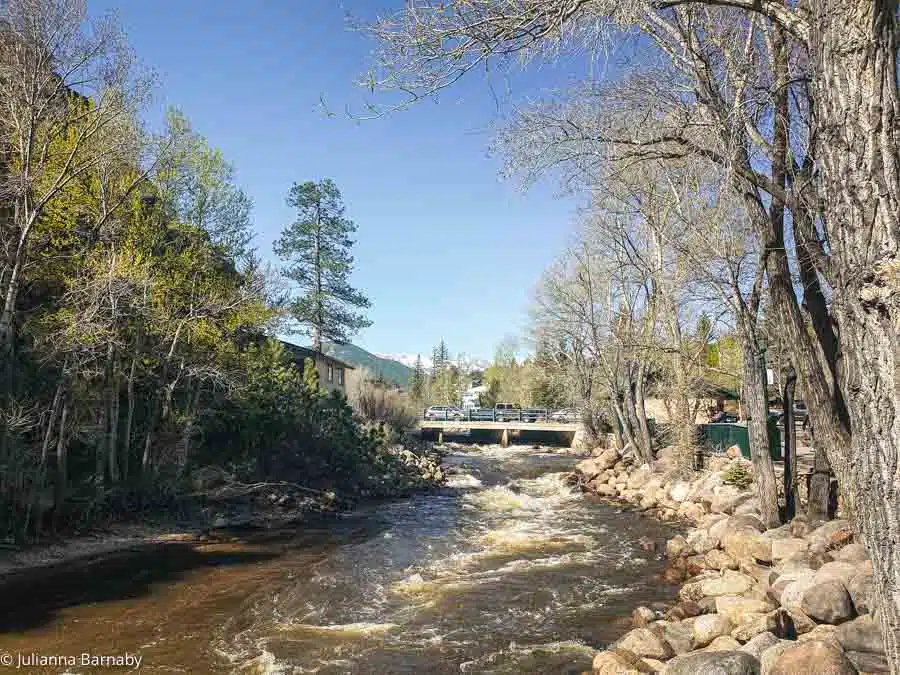 If you're staying in Estes Park, you're in luck. In collaboration with Rocky Mountain National Park, the town provides a free bus shuttle system.
These busses allow visitors to quickly get around town, visit the park, and go hiking or sightseeing without the hassle of finding parking (especially helpful during peak season).
If you want more flexibility, the best way to see Rocky Mountain National Park is by car. With the help of the park's audio-guided tour app, you can explore longer trails, drive to camping grounds, and access every stop on this itinerary.
I suggest the following car rental agencies:
The Perfect 3 Days in Rocky Mountain National Park Itinerary
3 Days in Rocky Mountain National Park Itinerary: Day One
Rocky Mountain National Park spans over 415.25 square miles and has 355 miles of well-maintained hiking trails with different elevations. Unless you're Superman (I very much am not), you can't possibly cover this much ground in one day.
Start On Trail Ridge Road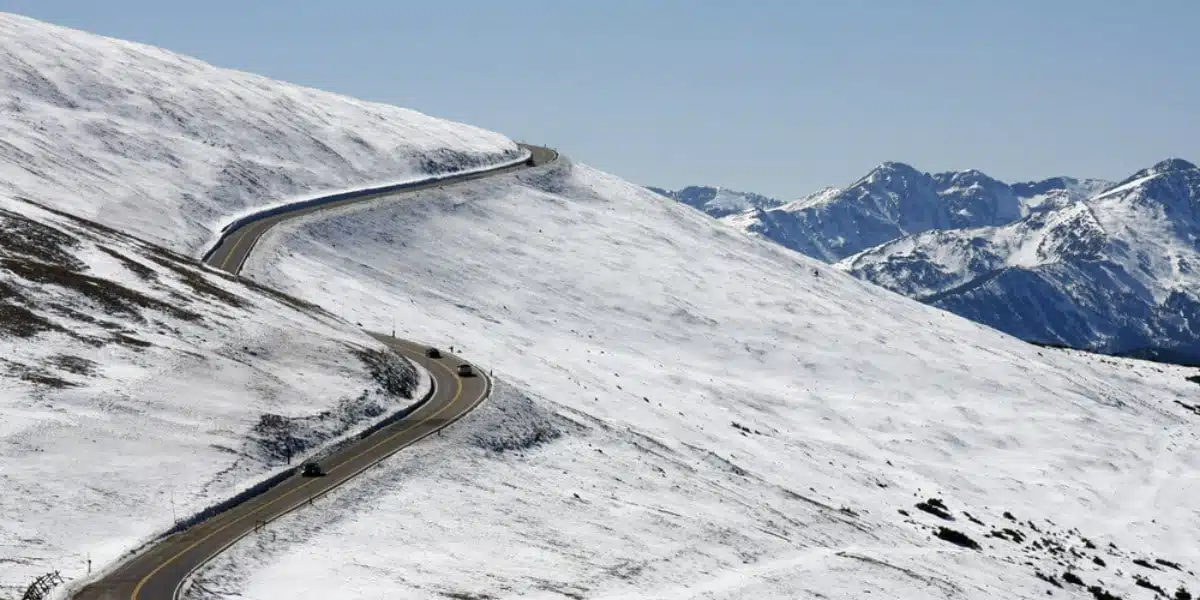 Take an early morning drive or book a safari tour along the park's Trail Ridge Road. This is a great way to see most of the park.
The 48-mile trailhead is the country's highest continuous paved road. It traverses the park from Grand Lake to Estes Park while consistently giving you scenic mountain views, alpine wildlife, and panoramic overlooks.
Note: Trail Ridge Road opens seasonally, usually around Memorial Day (end of May), and closes towards the end of October.
Visit the Holzwarth Historic Site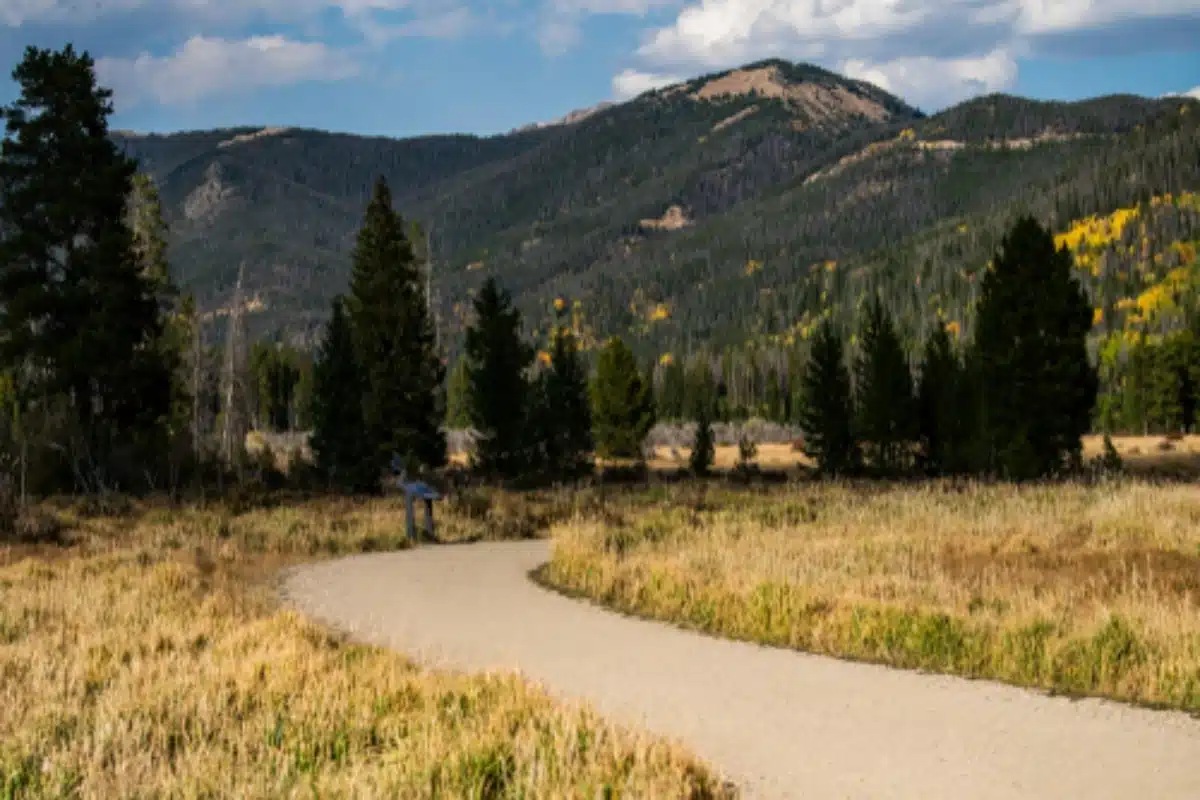 Your next stop is the Holzwarth Historic Site, also known as Never Summer Ranch. The homestead retains ruins from 20th-century German settlers. Here park visitors get to step back into history and embrace how it was living in the Rockies decades ago.
Visit the Alpine Visitor Centre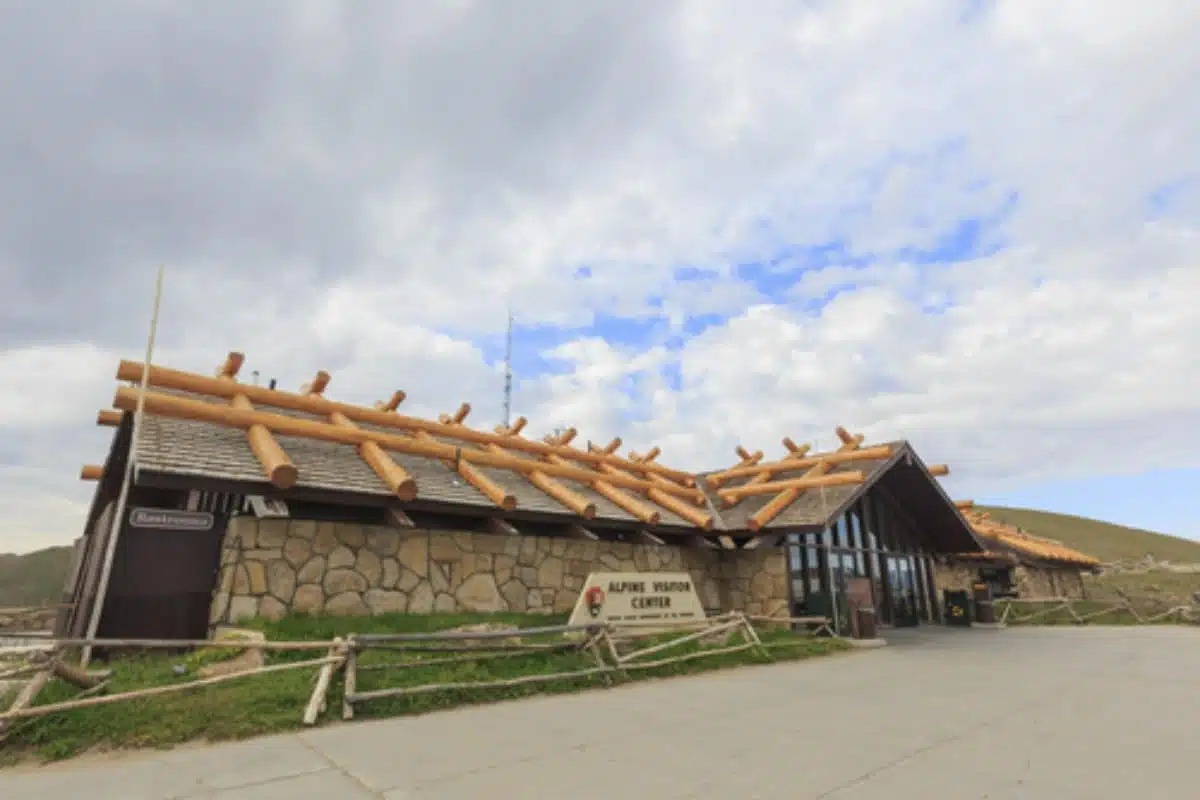 Stopping by a visitor centre when travelling through any national park is very important. The Alpine Visitors Centre is quite special.
In addition to souvenir shops, a cafeteria, and a bookshop to grab maps, the centre is home to the beautiful alpine-tundra trail, filled with tiny lush vegetation, windy conditions, and elevation gains reaching 11,500 feet.
Take note that the visitor centre's opening season is the same as Trail Ridge Road.
Go to the Forest Canyon Overlook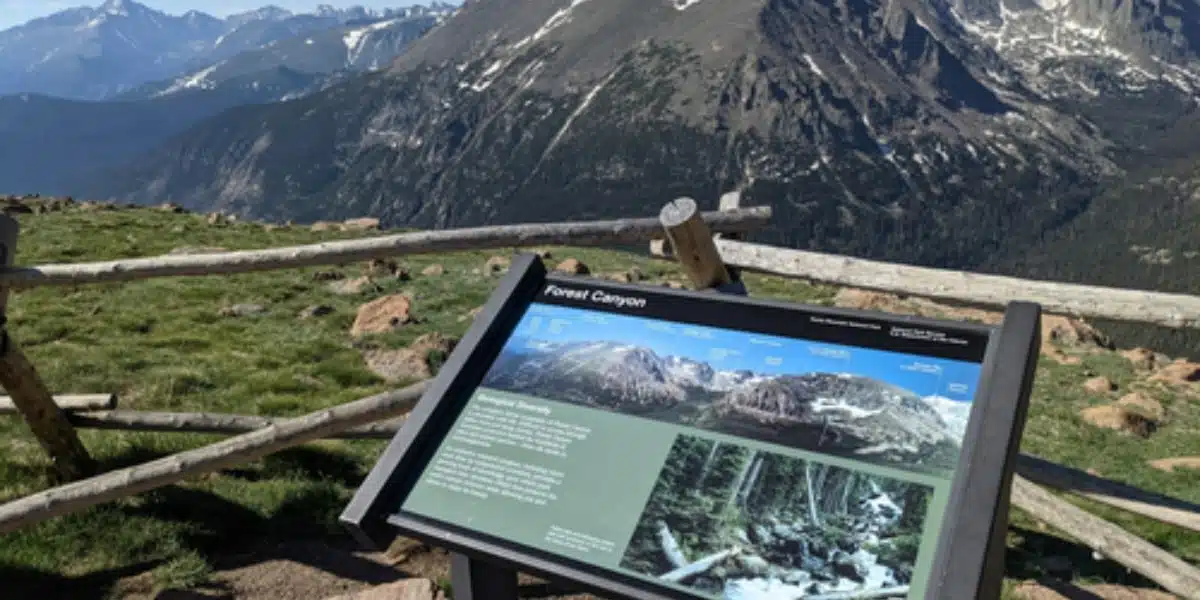 Wrap up the first day with the best sunset and spectacular views at the Forest Canyon Overlook. You'll pass the Trail Ridge Road Summit just before the overlook, standing at 12,183 feet of elevation and boasting scenic views of eroded ancient glaciers.
Forest Canyon Overlook sits across the valley from the Continental Divide, which separates the Atlantic and Pacific basins. This viewpoint is undeniably the best overlook on Trail Ridge Road.
3 Days in Rocky Mountain National Park Itinerary: Day Two
By day two, you'll acclimate to the Rocky Mountain climate, so it's time to kick it up a notch. In your Rocky Mountain National Park 2nd day itinerary, you'll be hiking up longer summits and seeing the most beautiful viewpoints in the park.
Take a Scenic Drive Along Old Fall River Road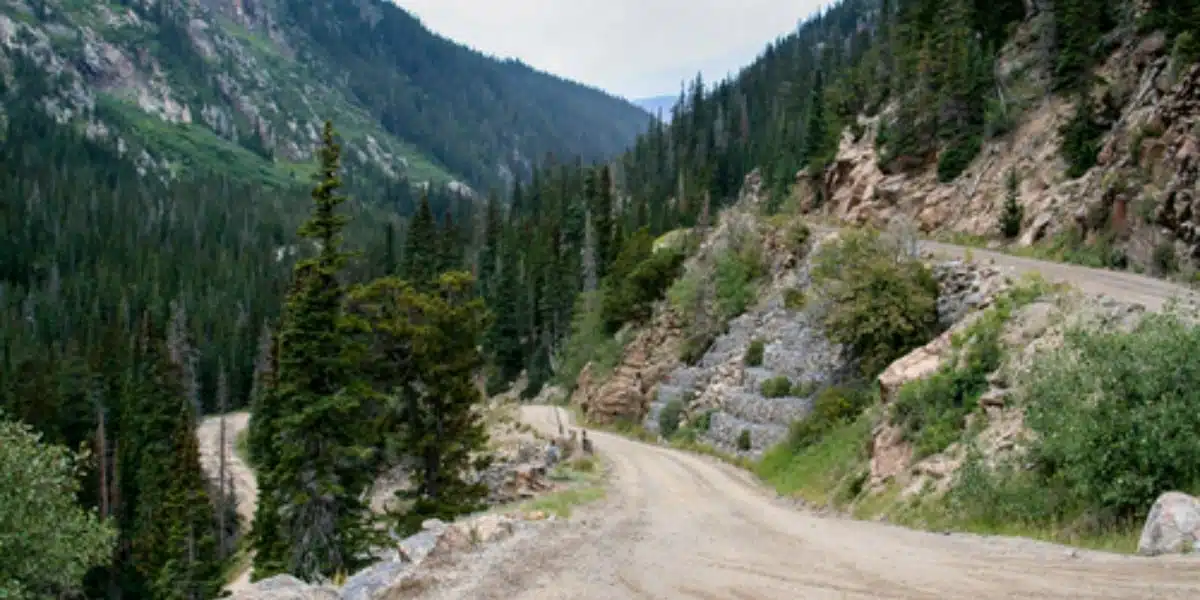 Unlike its newer counterpart, Trail Ridge Road, this 9.4-mile gravel path is peppered with hairpin bends and stunning mountainous views. The one-way uphill road is narrow and bendy, with many pull-offs and overlook points.
The trail spans off the Alpine Trail Ridge, taking you through thick pines and plenty of wildlife viewpoints. You'll pass the Chapin Creek Trailhead — a perfect picture spot, making you feel like you're on top of the world.
Stop by the Willow Park Patrol Cabin, and learn about the area's history before heading off to the idyllic Chasm Falls.
Note: This trail is usually closed in the winter.
Go to the Rainbow Curve Overlook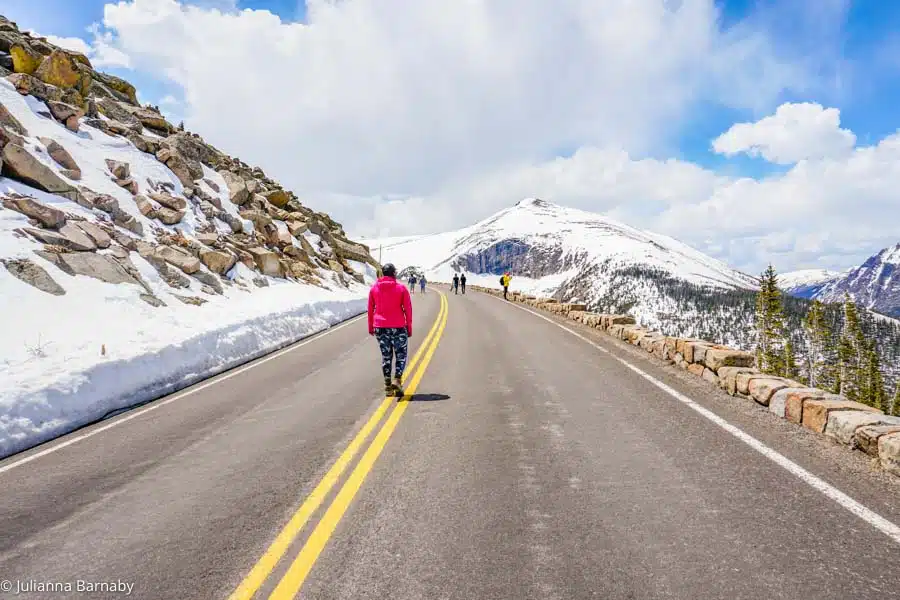 Situated along Trail Ridge Road, the overlook gives you panoramic views of the Hidden Valley, the Fall River, and stunning backdrops of notable peaks. Standing at an elevation of 10,875 feet, the Rainbow Curve Overlook offers views of summits with melted glaciers.
Just an 8-minute drive down the trail, you'll find another prominent viewpoint, the Many Parks Curve Overlook. This pull-out provides sweeping views of Colorado's most famous parks and arguably the best sunsets in Rocky Mountain National Park.
Stop by the YMCA of the Rockies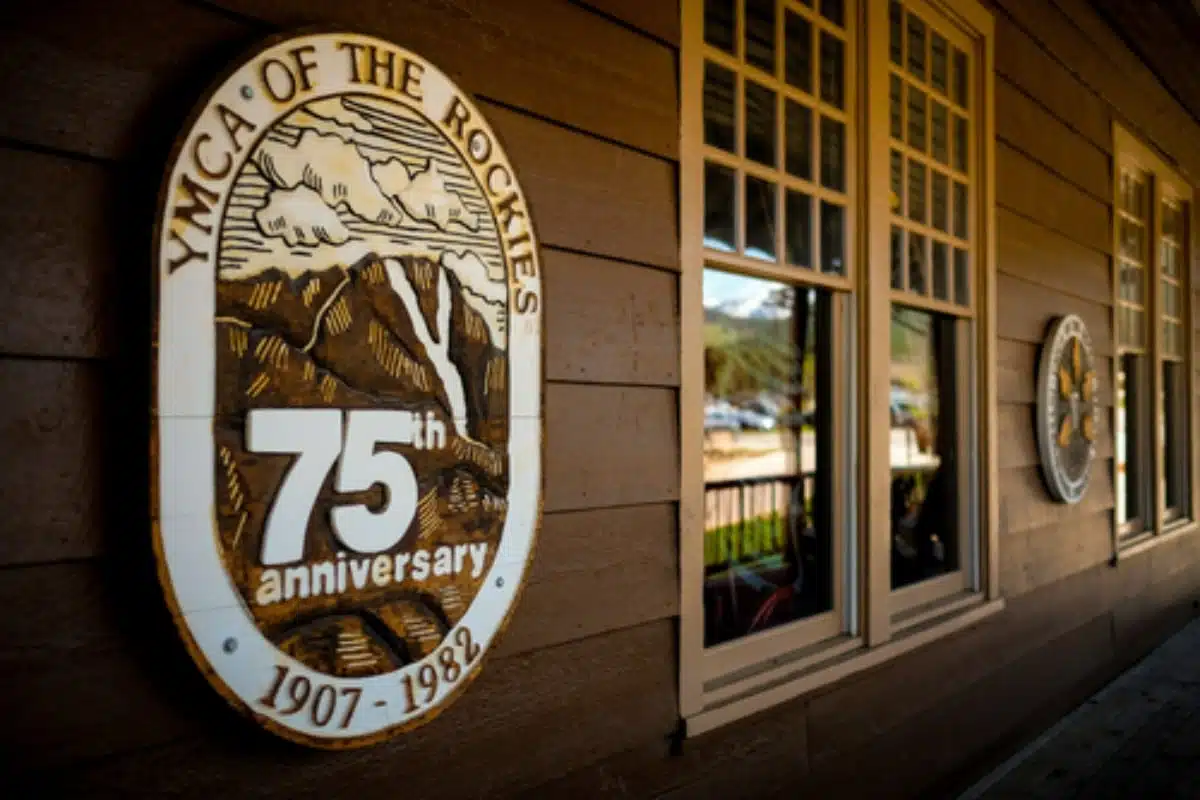 Grab some lunch or stop for refreshments at the Rockies YMCA. The stunning cabin-like resort offers a range of facilities, from lodging to dining. The hotel boasts an expansive indoor pool, a basketball court, conference rooms, and an in-house cafeteria.
Hike to Dream Lake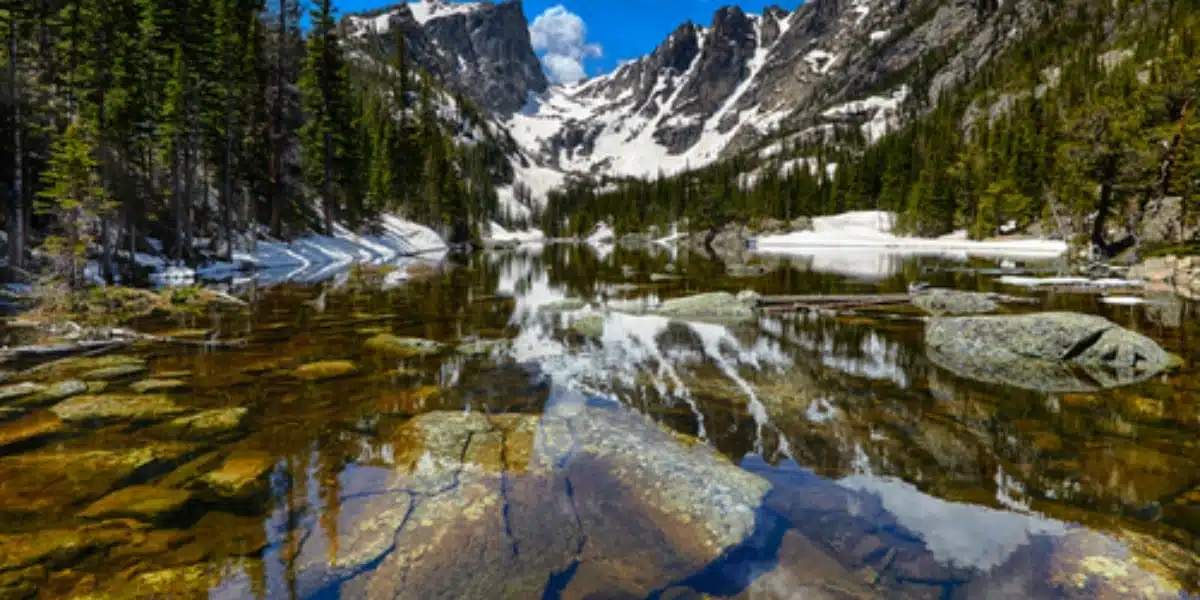 To catch the most beautiful sunrise views in Rocky Mountain National Park, head to Dream Lake, just 1.7 miles from Alberta Falls. This out-and-back 1.98-mile hike is easy to complete starting at the Bear Lake Trailhead.
The route boasts an abundance of wildlife, flowers, and steep, slippery slopes. I highly recommend wearing shoes with spikes and having a couple of hiking poles. Dream Lake trail is one of the most popular hikes in Rocky Mountain National Park.
3 Days in Rocky Mountain National Park Itinerary: Day Three
Naturally, I've saved the best for last. Day three of the Rocky Mountain National Park itinerary takes you through the park's hidden gems. Here's an excellent 3rd day itinerary of Rocky Mountain National Park, if I do say so myself.
Picnic at Lily Lake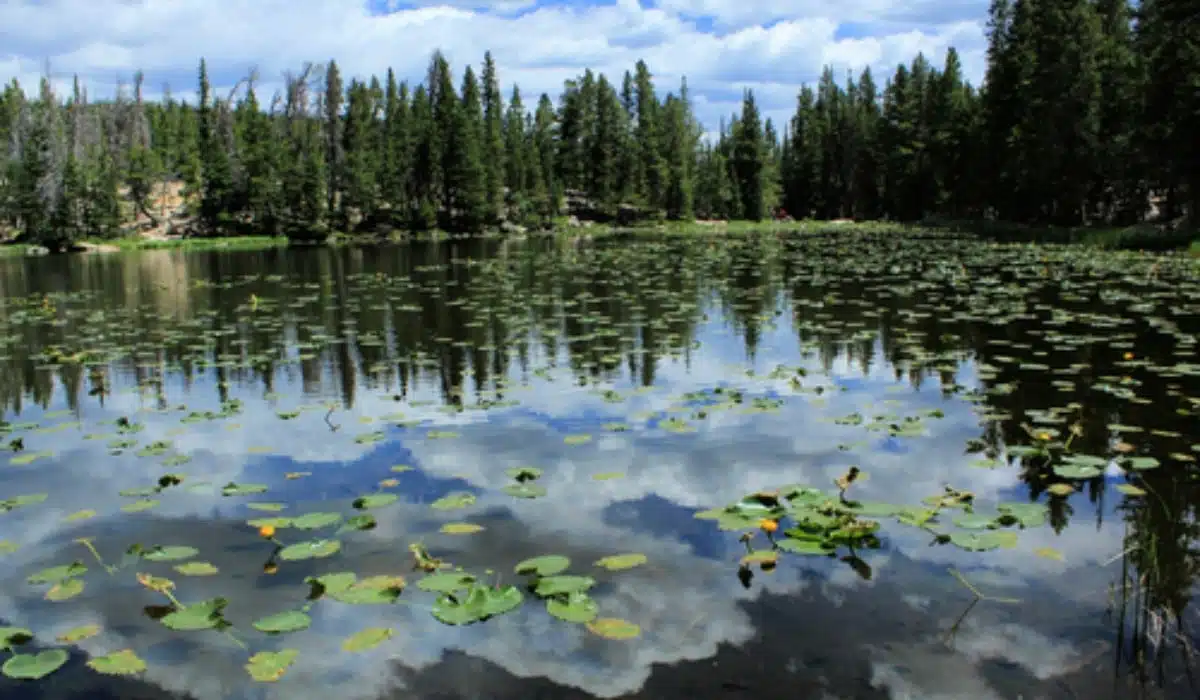 Before heading off for another day of adventure, have your most important meal of the day picnicking at Lily Lake. The lake's scenery comes to life in spring, dazzled with colourful wildflowers and alpine fauna walking about.
Lily Lake is an ideal spot to catch fish. Sprinkled with fishing and walking docks around the lake, this waterbody brings you as close to nature as you'll ever be.
Climb up Longs Peak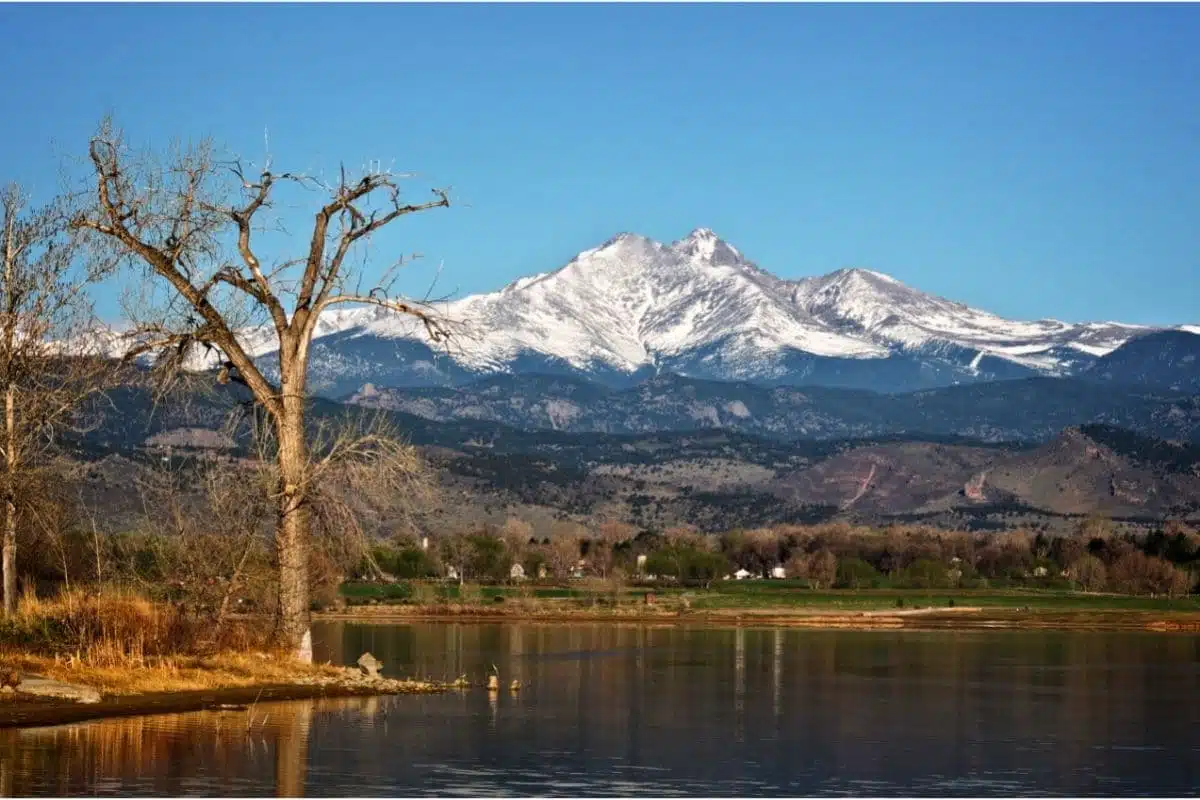 If you're an adrenaline junkie, hiking up Longs Peak is for you. Standing at 14,259 feet and taking roughly 15 miles to get to the summit, this hike is not for the faint-hearted.
Visit Saint Catherine's Chapel on the Rock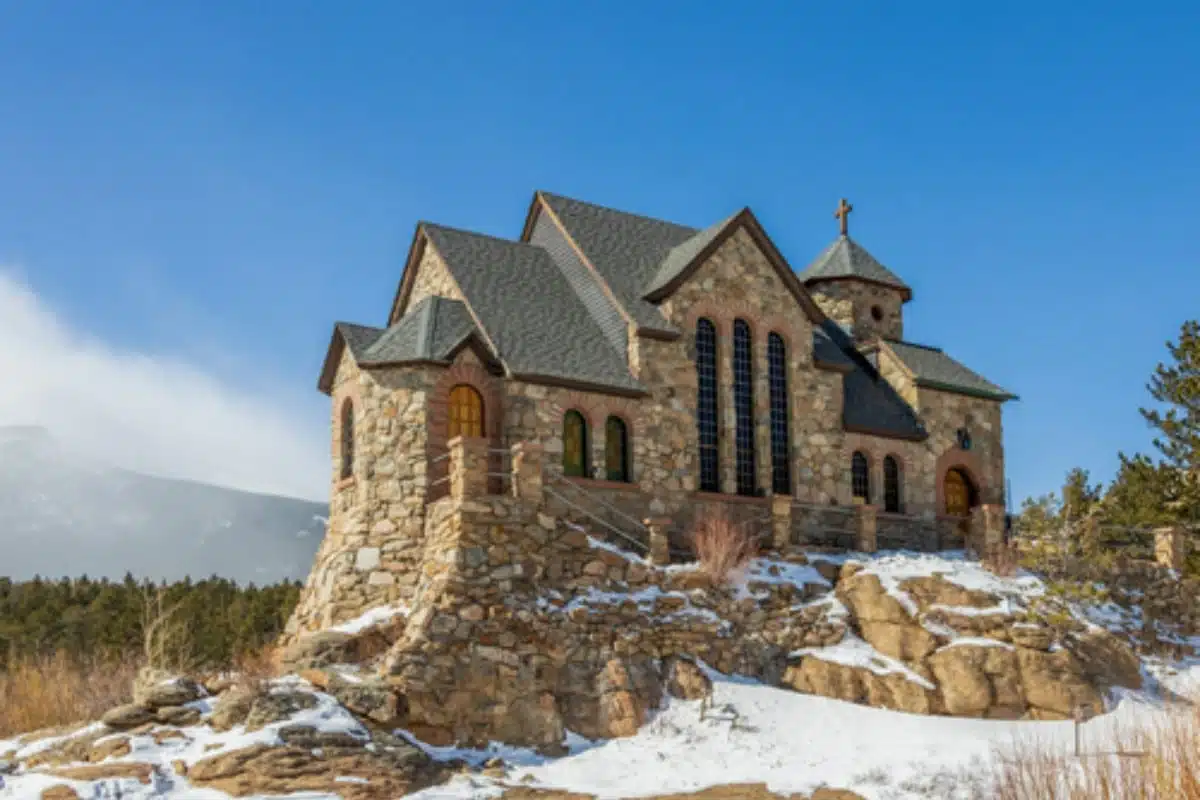 Round off your Rocky Mountain National Park 3-day itinerary by visiting the historic Saint Catherine's Chapel on the Rock. The classic medieval structure is a functioning Catholic chapel and a well-known tourist attraction.
The structure sits on a massive boulder, creating a striking illusion of the church coming out of the riveting rock. The chapel opens seven days a week, from 10 am to 4 pm.
How to Adapt Your Rocky Mountain National Park Itinerary If You Have More or Less Time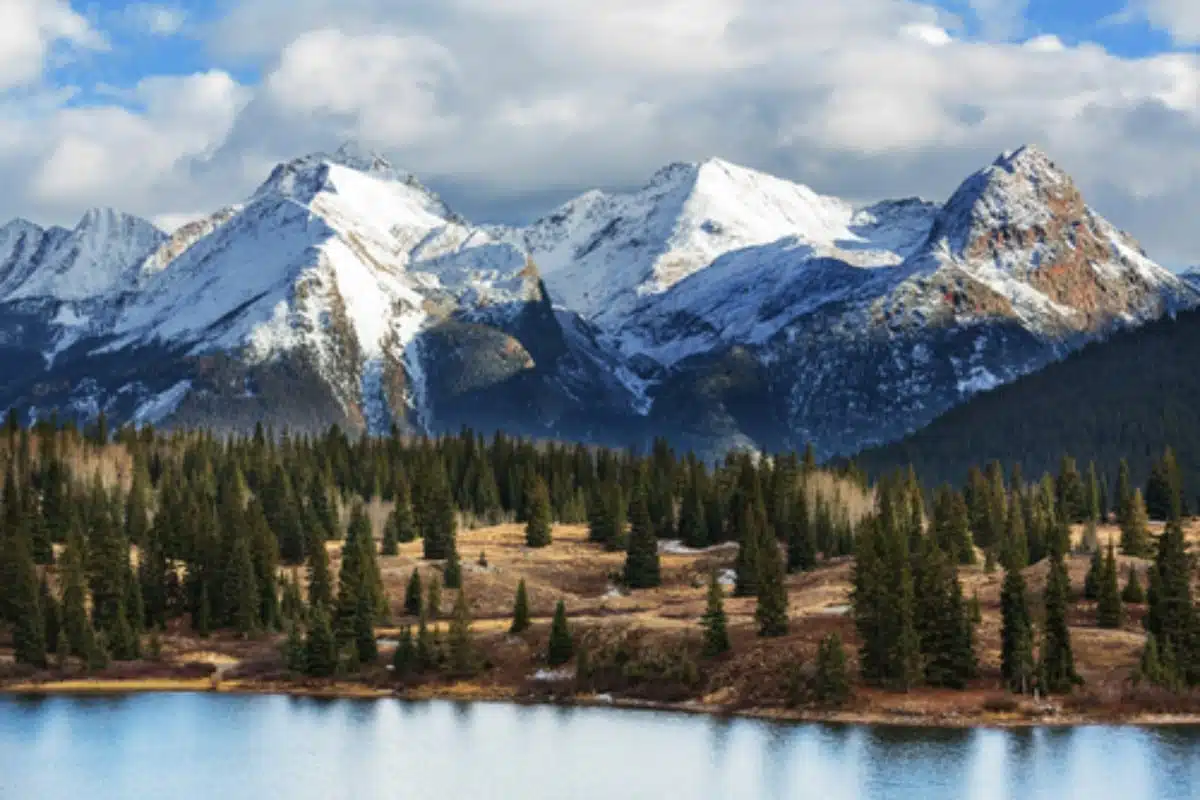 This itinerary should have you covered for a full 3 days in Rocky Mountain. But if your schedule is shorter, or you decide to stay longer, it's easily adaptable.
If you are only there for a day, make sure your Rocky Mountain National Park 1 day itinerary includes driving the Trail Ridge Road and hiking to the Forest Canyon Overlook.
Your 2-day itinerary for Rocky Mountain National Park should have at least one waterfall—I recommend Chasm Falls—and a skiing or snowshoeing activity.
Add more activities if you're visiting the park for longer than my 3-day Rocky Mountain itinerary plans, and enjoy more quiet time out in nature.
Some attractions you can include in your four or five-day itinerary are:
Emerald Lake
Kawuneeche Valley
Mount Chapin
Gore Range Overlook
Rocky Mountain National Park Itinerary – Map
Discover More Colorado Guides