Planning on hitting the road on an adventure? Don't miss this road trip essentials guide and road trip packing list guide to help you plan the perfect trip.
Is there anything more exciting than going on a road trip? Any road trip is as much about the journey as it is about the final destination and can be an enjoyable way to explore an area, big or small.
I've always loved going on road trips, but this past few years, I've been on so many that I've got it down to something of a fine art.
From trucking across the Atacama Desert in a brightly-coloured campervan to zipping along the West Coast of the USA in a red muscle car – it's been all about the road tripping thrills.
Tempting as it can be to just throw a few pieces into the trunk and hit the open road, when it comes to road trips a little bit of planning can go a long way.
Wondering what to bring on a road trip? I've put together this road trip essentials guide to help you plan the perfect trip.
What to Bring on a Road Trip: Road Trip Essentials
Driving Licence and Documents, plus copies.
Insurance.
Roadside emergency kit
Satnav or Maps App plus Handsfree Car Kit
Hardcopy Map
Comfortable Driving Shoes
Sunglasses
Car Chargers
Clothes
Toiletries
Water bottle
First aid kit
Hand Sanitizer
Torch
Swiss Army Knife
Jumper Cables
Spare Vehicle Fluids (antifreeze, oil etc)
Rubbish bags
Toilet Roll and/ or wet wipes (biodegradable)
Suitcase or Backpack
Spare Tire
Car Manual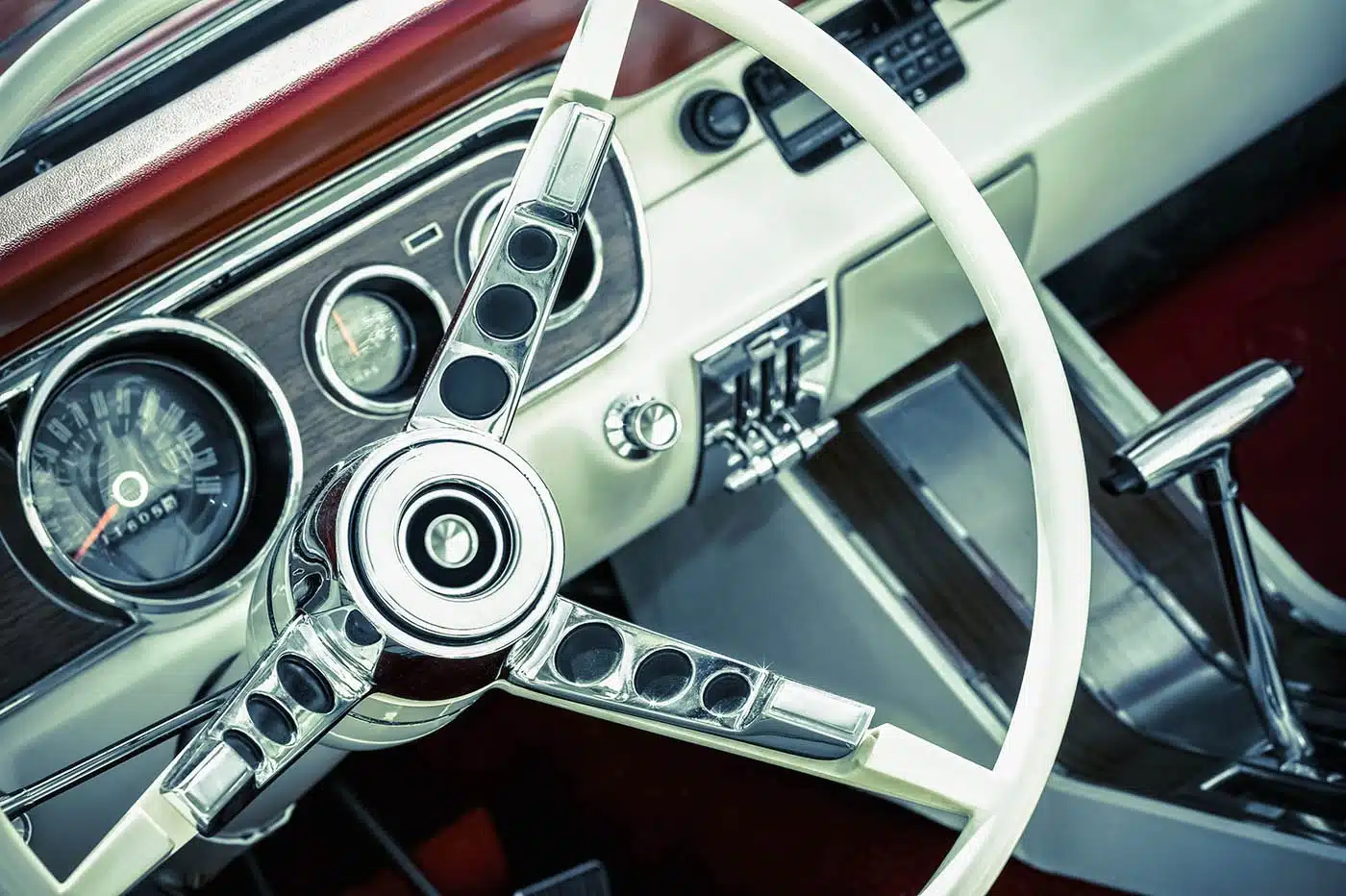 Read more: The Best Summer Road Trips From Around the World
Things to Take on a Road Trip: In Detail
Here's a more detailed breakdown of some of these road trip essentials.
Driving Licence and Documents
Check the requirements of the country (or countries) in which you are planning to drive. Can you drive on the licence of your home country or do you need an international driving licence.
Insurance
It's illegal to drive without at least third-party insurance in most countries. If you are renting a car, you'll have to pay for insurance with the rental. If you are bringing your own car or vehicle, check whether your normal insurance will cover you or if you have to take out additional cover.
Satnav or Maps App
Gone are the days when you used to have to bring clunky sat nav with you – these days your phone will do.
Download a maps app such as Apple Maps, Google Maps or Waze and you're on your way.
Just make sure that you offline the relevant map, that you have an in car charger (see below) and something to attach your phone to the dashboard or windscreen with.
Hardcopy Map
Call me old fashioned but I think a good hardcopy map is a true road trip essential.
Not only does it go a long way when you are planning your overall route and want to get an idea of where things are in relation to each other, but also you won't be left in the veritable road trip lurch when your phone battery dies and the cigarette lighter refuses to connect (true story).
Car Chargers
You're going to want something to charge your devices on, particularly if you are not staying in separate accommodation each night.
USB chargers that plug into the lighter socket are pretty universal – get a double one so that you can charge more than one device at the same time.
Water Bottle
Driving can be thirsty work. Make sure you bring a large reusable water bottle and fill it up at every opportunity.
First Aid Kit
Hopefully you won't need this one but it's better to have it and not need it than the other way around.
For road trips where you are going to be a long way from towns and cities, you will want a relatively robust first aid kit, otherwise a smaller one will probably be fine.
Torch
You should bring a torch if you aren't planning on camping or spending the night in your campervan or RV. Head lamps are better as you are free to use your hands – which can be useful if you need to take a peek under the trunk after dark.
Roadside Emergency Kit and More
A good roadside emergency kit should contain things such as a warning triangle, (basic) first aid kit, wind up torch, protective gloves and a high-vis jacket.
Some, like this one even come with jump leads.
You should also make sure you have a spare tyre, a jack, spare vehicle fluids and jump leads.
When it comes to these kinds of road trip essentials, your mantra should be "better safe than sorry".
Plus, you might be able to help someone out of a tight spot with your jump leads, which is always nice.
Read more: The Ultimate West Coast Road Trip
Good to Haves: Non-Essential Things to Take on a Road Trip
So now I've covered what to pack on a road trip, here are a few non-essential things to take on a road trip.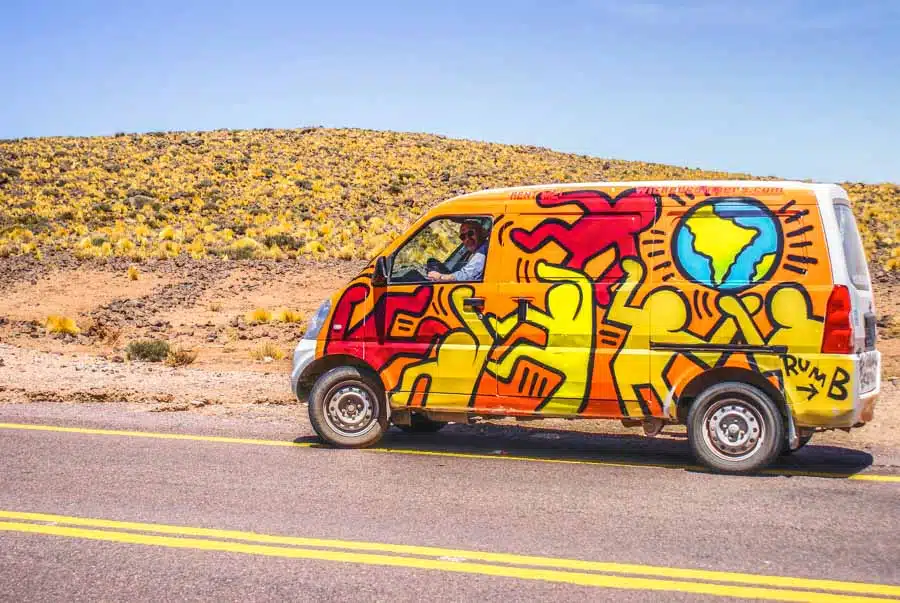 These aren't essential but they might make your journey that little bit more comfortable.
Bluetooth speakers or a line-in to connect your audio device to the car.
Games and entertainment. There are some fab travel games including travel monopoly
Portable coffee maker (it's a road trip, not the end of the world – coffee is necessary) or thermos
Snacks – so you don't get hangry.
In-Car Cooler or insulated cooler.
Car roof box.
Solar powered light
Tire pressure gauge.
Blanket
Travel pillow.
External power bank.
Things to Think About When You Are Planning a Road Trip
A well-planned road trip is a thing of beauty. It's all very well and good working out your packing list but the biggest of all the road trip essentials is planning where you are going in the first place.
After that, it's a matter of making sure that you can drive safely and legally in your intended destination.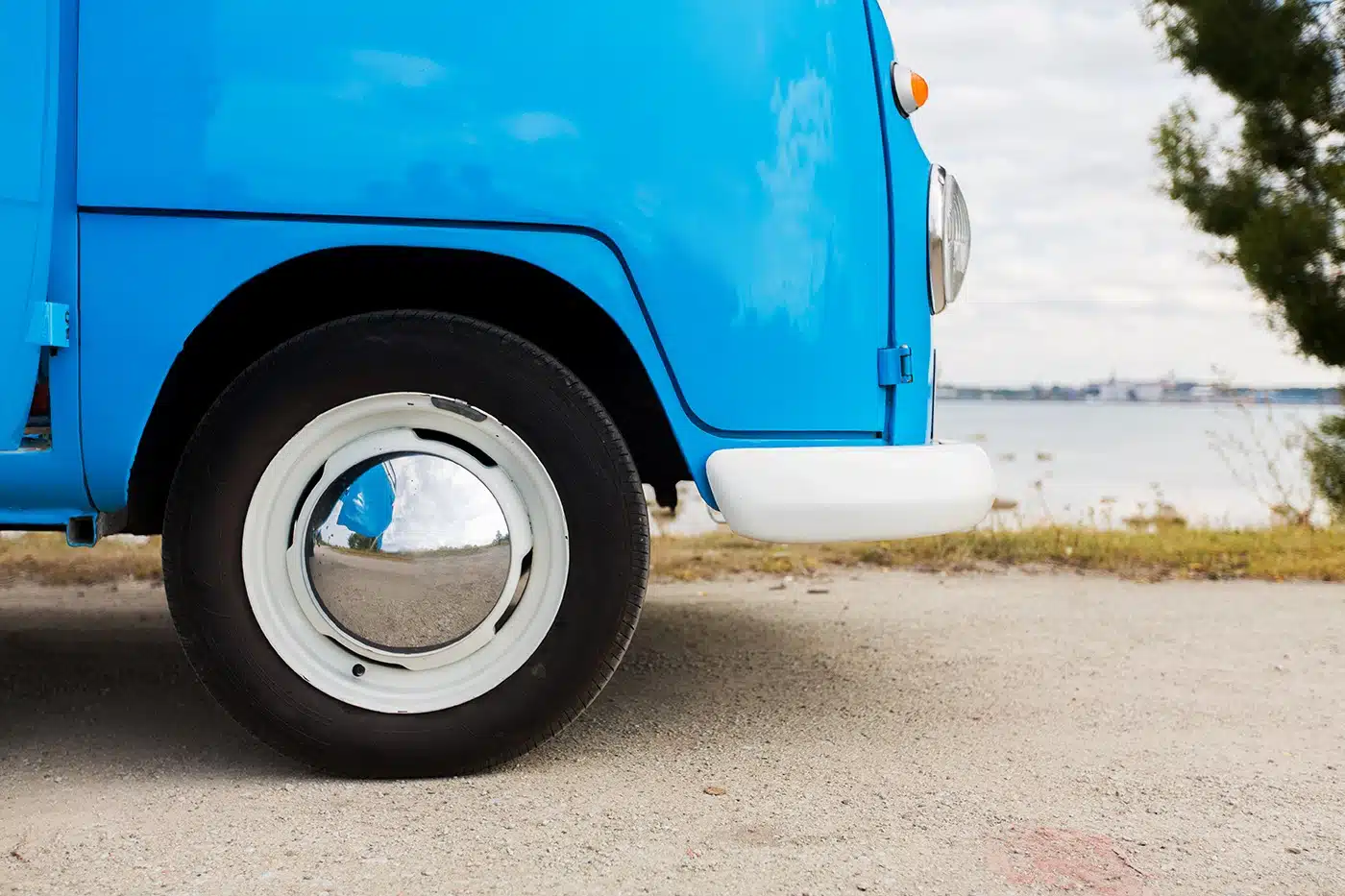 Here are some things you should check when you are planning your road trip.
Left or Right Hand Drive?
Car and hotels/ camping or RV/ Campervan?
Bringing own vehicle or hiring one?
Car / RV Hire?
Legal Driving Age?
Speed Limit?
Driving Laws?
Cost of Fuel
Road Trip Essentials: Handy Tips For Your Trip
I've gone into some of these in a little more detail below.
Car or RV?
Deciding whether to drive a car and spend the nights in a tent or hotel or whether to drive a Recreational Vehicle (RV) or campervan that you can sleep in at night is one of the biggest decisions you need to make for your road trip.
If you're going to be driving through lots of populated areas, it might make more sense to take a car – on the flip side, if you're going to be in very remote regions, a campervan might be the better option. To a large degree, it really is up to you.
If you do decide to hire a campervan or RV (or are lucky enough to have one of your own), just make sure that you are comfortable driving it – the much larger size can take a little bit of getting used to.
Bringing Your Own Vehicle vs Renting One
If you are thinking of bringing your own vehicle to a different country, don't forget to check the rules first as there are generally conditions or restrictions you need to consider first.
You should also check whether your existing car insurance will cover you driving abroad or whether you will need separate or additional cover.
Car Hire
Ultimately, where you hire a car from will depend on the country you will be driving in. I've listed a few of the biggest international brands below.
I generally find that using a comparison site helps me find the cheapest deal and saves a lot of time, so I've included a couple of those below too.
Comparison Sites
Direct Rental Sites
Campervan or RV Rental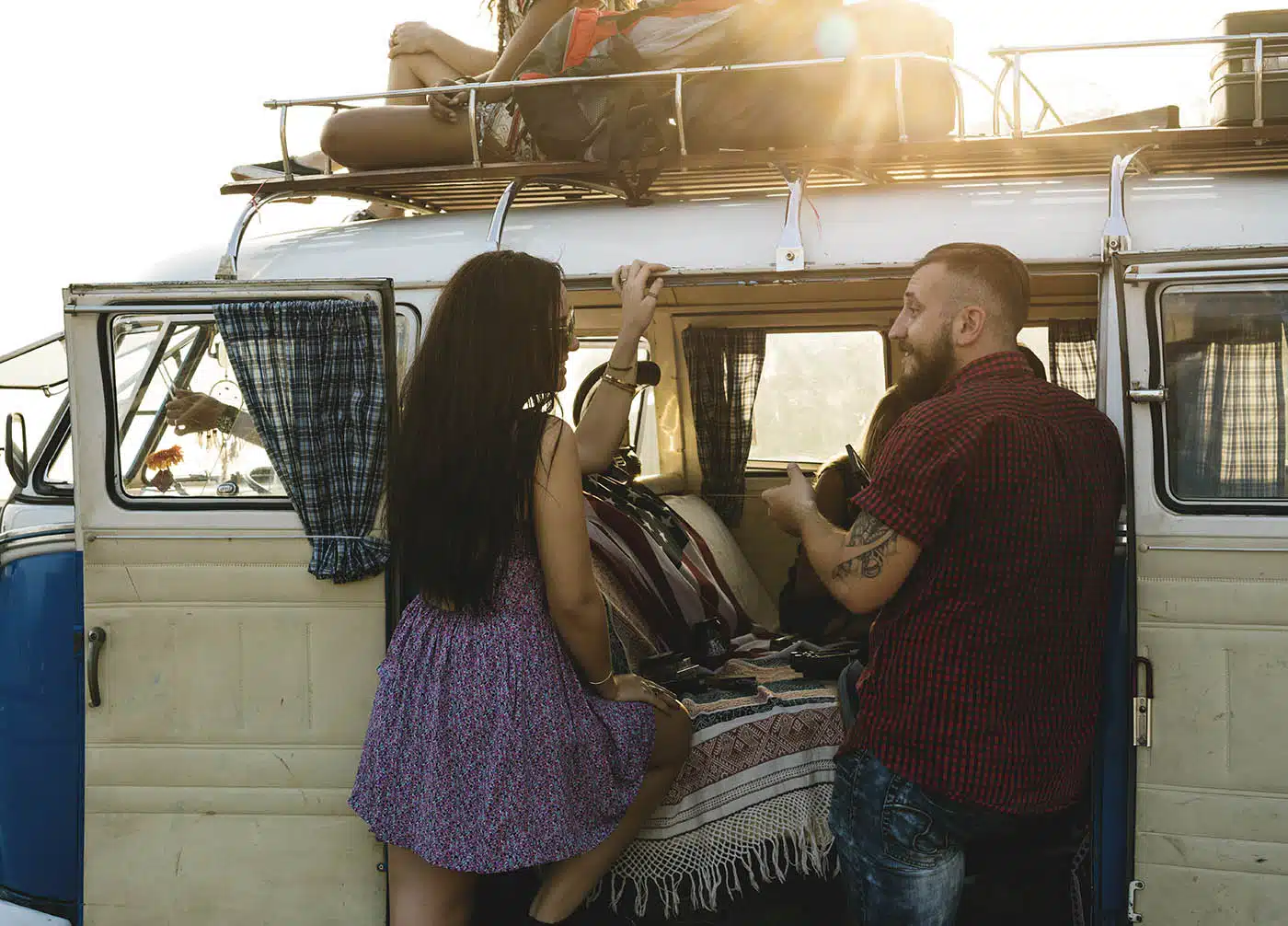 As a rule of thumb, campervan or RVs are more expensive to rent than cars but then you don't need to pay for accommodation separately.
Campervan rental companies vary a lot from country to country.
If you are renting in Chile, the UK, Australia or New Zealand, Italy, the USA or Canada, I've used Wicked Campers a few times (including for my Atacama Desert Road Trip) and thought they were great.
Not only are the vans equipped with everything you need for your time on the road (minus food, water and gas), but the guys in the station have always provided us with really useful insider tips for our trip.
Driving Laws
It almost goes without saying, but I'm going to say it anyway. One of the biggest road trip essentials is to make sure you know and comply with the driving laws in the country you are driving in.
This includes (but is not restricted to) knowing:
What the road signs mean
Alcohol driving limits
Give way rules
Motorway rules
SPEED LIMITS
And The Ultimate Road Trip Essential: The Road Trip Playlist
It's a well-known fact that you need some fabulous road trip tunes to help ease you into the journey and keep you on the right road. This is my road trip essentials playlist. Feel free to disagree though – I wouldn't want to ruin your road trip thanks to a difference in musical tastes!
Queen – Don't Stop Me Now
Queen – Bohemian Rhapsody
Bon Jovi – It's My Life
Meatloaf – I Would Do Anything (But I Won't Do That)
Black Velvet – Alannah Myles
Take My Breath Away – Berlin
China in Your Hands – T'Pau
Whitesnake – Here I Go Again
The Eagles – Take it Easy
Roy Orbison – I Drove All Night (promptly followed by the Cyndi Lauper version too for added contrast and complexity).
Red Hot Chili Peppers – Don't Stop
Michael Jackson – Thriller
Rihanna – Shut Up and Drive
Yeah, I know it's a bit "varied" but I tend to err towards liking my music as mixed as the scenery while I'm on the road. PS, do you enjoy my half-baked attempt at including something relatively contemporary… and then realising that Rihanna song is over a decade old. Lol.
Road Trip Packing List
And with that, it's all over. You've got your road trip essentials and you are ready to hit the freeway. Hope that you have a great time.
Love this? Save and Share on Pinterest!
Looking for more Practical Travel Guides? Check These Out