Planning a winter city break but not sure what to pack? Here's your go-to winter city break packing list.
Winter can be a great time to go on a city break – with the exception of around Christmas, it's generally cheaper and less crowded than the summer months, particularly in Europe.
I'm a huge fan of going on European winter city breaks during the chillier months. With jaunts to Copenhagen, Stockholm and Oxford in the last month alone, it's safe to say that when it comes to what to pack for a city break in winter, I'm a dab hand.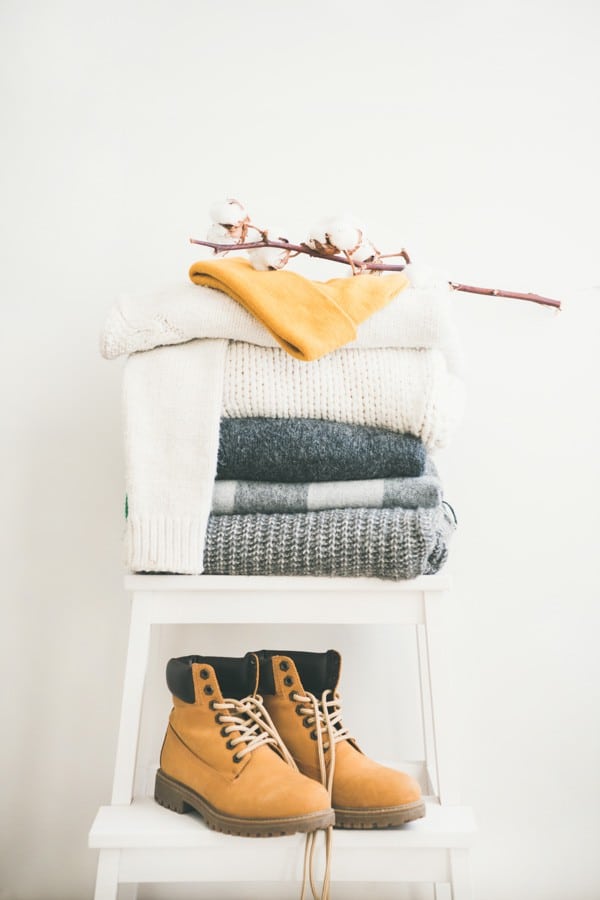 Packing for weekend breaks is normally an easy task. You just fling in enough clothes, some undies, a few chargers and shoes and you're good to go.
But it's a whole different ball game in the winter.
No need to panic though. As long as you come prepared, there's no reason why a winter city break has to leave you feeling like an icicle.
You also need to be careful not to overdo it and pack for some kind of arctic expedition – it's a city break, not a climb to the top of Mount Everest.
Here's the perfect hand luggage winter city break packing list to help you plan for your travels.
Winter City Break Packing List: At A Glance
Carry On Suitcase
Base Layer Top x 2
Mid Layer Top x 2
Thermal tights or base layer
Jeans or warm trousers x 2
Skirt (optional)
Outer Layer (Thick Coat) x 1 – wear this on the plane
Socks x 3
Comfortable winter boots with good grip – wear this on the plane
Warm shoes
Warm hat
Warm scarf, buff or neck gaiter
Gloves
Lip balm (two words: chapped lips)
Electronics and chargers
Passport
Lotion
Toothbrush + toothpaste
Lip balm
Lotion
Other toiletries and accessories
What to Pack for a Winter City Break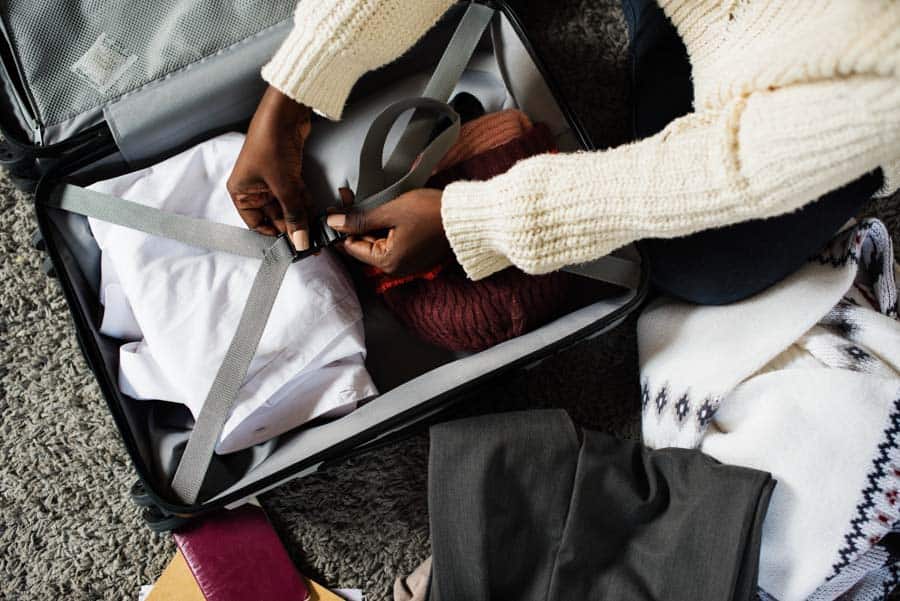 Tops
I talk about layering in a bit more detail below but the rough idea is that you pack three layers like a thermal top, jumper or flannel shirt and a coat to keep you warm.
This is way better at keeping you warm in freezing temperatures and means that you can take layers off when you get inside.
Jeans or Warm Trousers
I'll be honest, I don't tend to add jeans to my own winter city break packing list but I know some of you can't live without them.
I prefer thick cotton jodhpurs, which are much better at keeping you warm and look just as stylish.
Thermal Base Layer Bottoms
This one's completely up to you – I don't bother adding thermal base layer bottoms to my city break packing checklist unless it's going to be cold.
Generally, I do think it's worth it if it's going to be colder than 0 degrees celsius for most of the trip!
Hat, Scarf and Gloves
God forbid that you don't bring a hat, scarf and gloves – and I don't mean the skimpy fashion over practicality ones.
You'll be thankful for a decent pair of gloves when your fingers feel like they're going to fall off. Keep your hands warm.
Read more: Best Hard Shell Winter Jackets
What Do You Need to Consider When Packing for a Winter City Break
What do you need to think about when you are packing for a winter city break?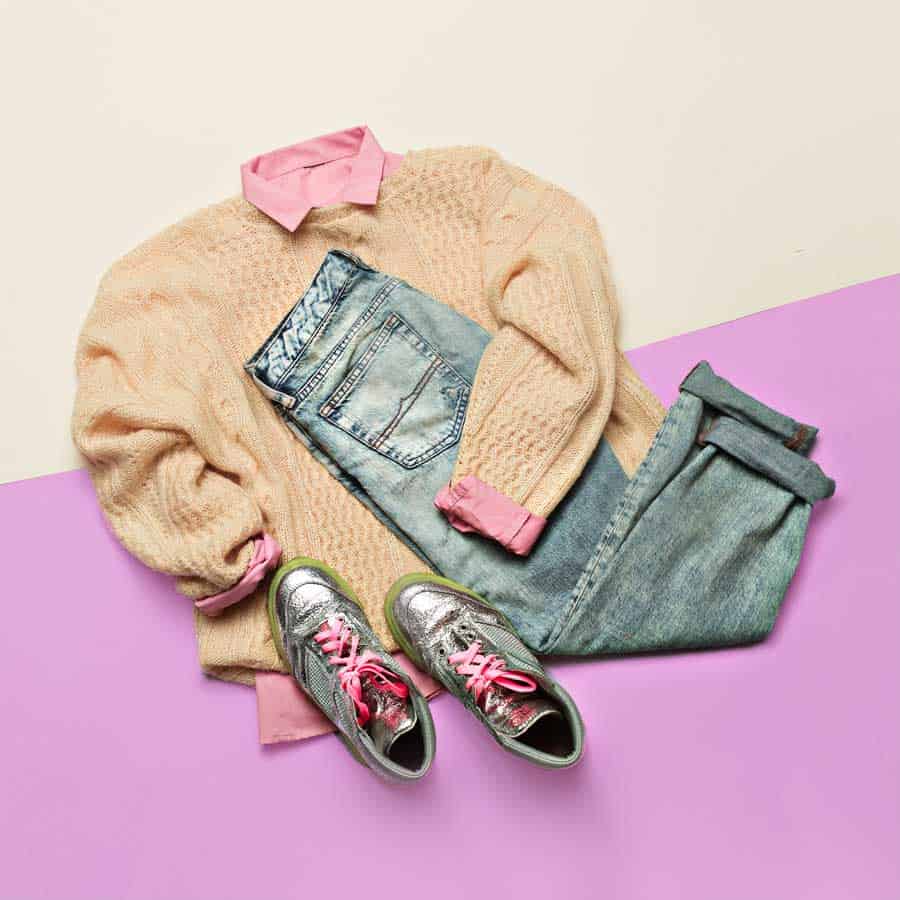 Make Sure You Travel Carry-On Only
If you're travelling for less than five days, travelling carry-on only is really easy. It's not impossible for more than five days either, it just takes a little bit more planning.
Pack too much and you're going to end up cursing your heavy suitcase and lamenting your bank balance when you have to pay to check-in your bag because it's too large to carry on. Plus it will distract from awesome views like this…
Add a touch of sunshine with a bright piece of luggage.
Read more: Best Cabin Luggage for Your Next Break
Packing Layered Winter Clothing for Your City Break
The most obvious thing you want to focus on for winter travel is keeping WARM.
What's the secret then?
Layering.
This means lots of layering (there's nothing worse than sweating away underneath a thick coat in a heated building) and warm and cosy materials.
When you are layering, you should aim to have three layers to keep you comfortable: a base layer, mid-layer and outer layer. Sounds easy right. Well, it is.
Your base layer is a close-fitting layer that preferably wicks sweat from your skin, your mid layer will just be a normal shirt, top or jumper.
Then your outer layer should protect you from adverse weather and help to keep you warm (like a thick winter puffy, wool coat or waterproof rain jacket).
Let's face it when it comes to what we want to wear on a city break, we want to look moderately fashionable and not like we're about to ski down the mountains, so you want to pack items that are fashionable but still cosy. Stylish winter clothing is a must – do some shopping around.
Bottoms-wise, one or two layers is sufficient.
You can buy thermal tights and base layers and they are particularly useful if it's going to be really cold – but most of the time I just wear a relatively thick pair of trousers and some warm socks.
So that's the top and bottoms done. What else do you need to think about? Shoes, socks, hat, scarf and gloves and that's it, you're set to go.
Want to make the most out of your suitcase space? I'm a big fan of using packing cubes to keep my luggage neat and organised – read my reviews of the best packing cubes here.
Wearing Bulkier Clothes on the Plane
I'm not saying that you should do anything ridiculous here like wearing all of your clothes onto the plane, but it makes sense to wear bulkier items like your winter coat and boots for the plane journey.
Not only does it mean that you'll save loads of space in your case – but you'll have the added bonus of not freezing to death the moment that you touch down on the ground. Winning.
---
So, there we are – what to pack for a city break in winter. I hope that you enjoy your trip!
Love this? Save and Share on Pinterest!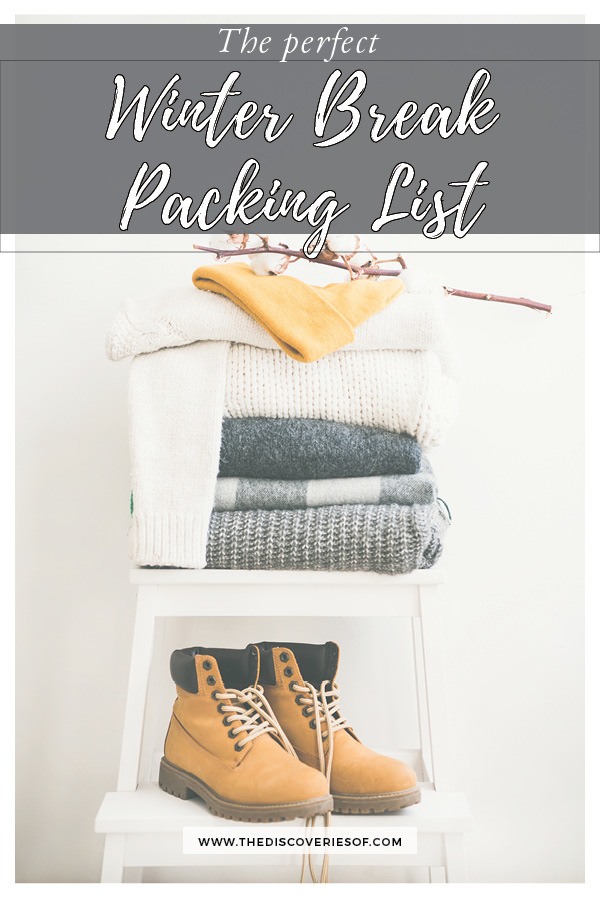 Looking for more travel tips and inspiration? Check these out…