So you're heading off on a short break and wondering what to pack for a weekend away? I've created the weekend packing list to help you plan the perfect trip.
Packing for a weekend away is a difficult task so here are some tips for travel packing.
Pack too much and you're lugging around a ridiculous amount of luggage for your weekend break, pack too little and you end up having to buy things that you've forgotten and left at home.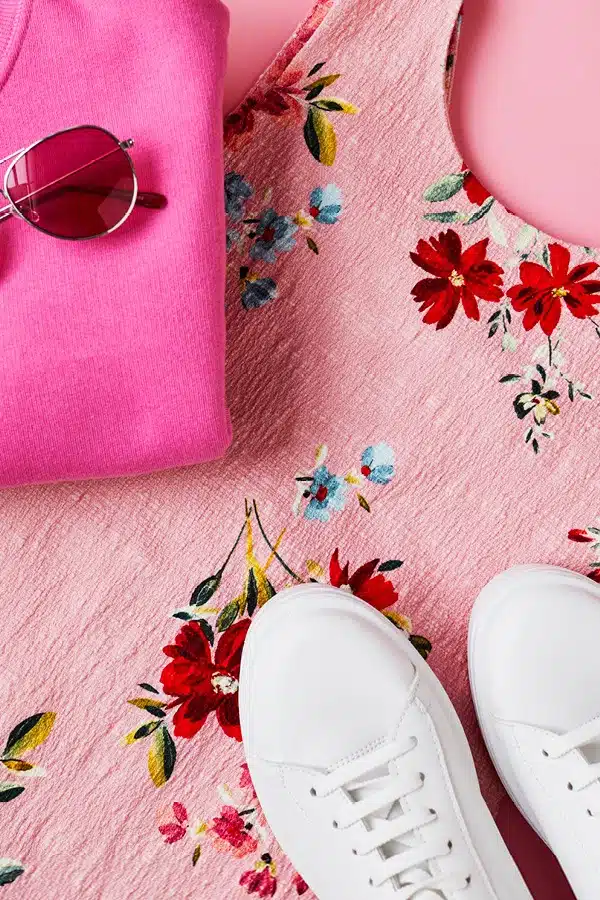 Who knew travelling was such a tough gig?
I've been a travel writer for over seven years, and have been low-level obsessed with travelling for pretty much as long as I can remember.
Sure, that's nice for me but why do you care? Because I've travelled a hella lot, and with a lot of travelling comes a lot of packing.
In truth, it's taken practice for me to ace the packing game.
I've had way too many trips where I've got my packing all wrong – from forgetting basic weekend trip essentials such as phone chargers, to packing bags that have been too heavy for carry on and having to pay extra to check them in.
#fail
It's frustrating and detracts from the real star of the show – your weekend away.
So, one day, I sat down and said No More.
No more rubbish packing. I created a foolproof system for acing the weekend away packing list. And now I'm sharing it with you.
What's in this Weekend Packing Guide?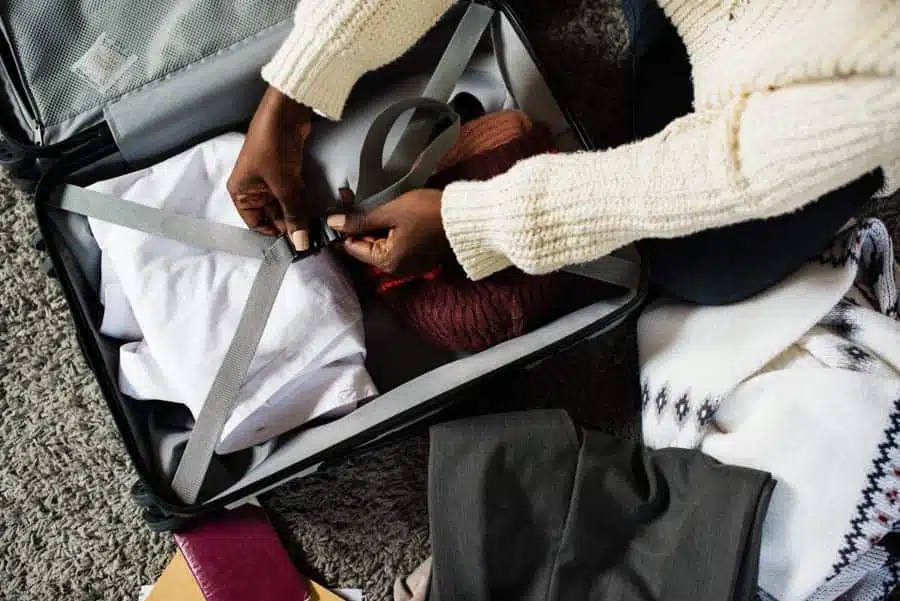 I've included insider tips and tricks to help you pack for your weekend trip, followed by the weekend packing list and some variations on the list that are suited to different types of trips.
PS. You might also want to read these articles to help you prepare for your next trip.
What to Pack for a Weekend Away: Need to Know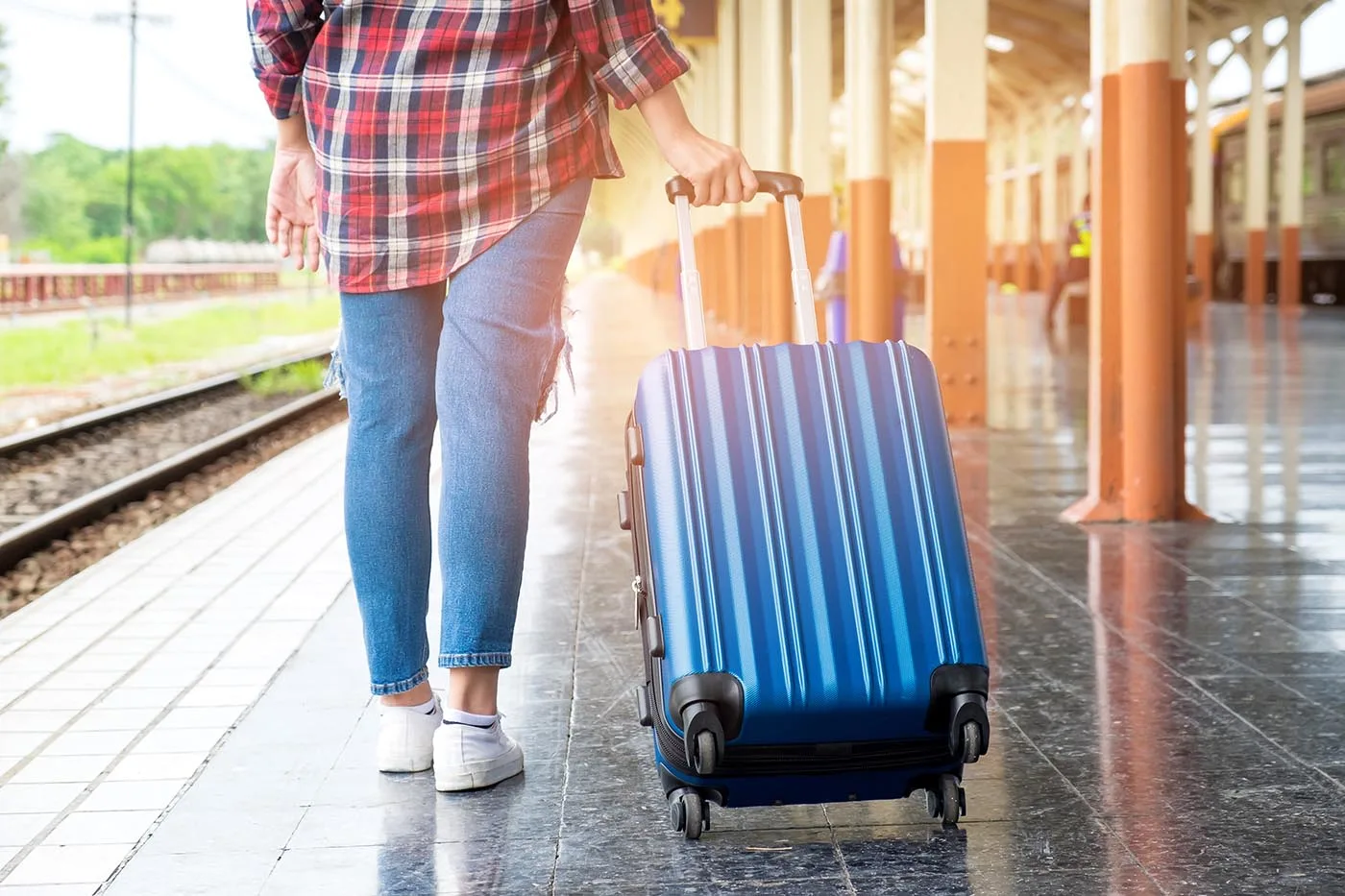 I've assumed that you are travelling carry-on only – I'd 100% recommend doing this when you are packing for a weekend trip.
Why should you pack carry-on for your short break? There are several reasons but the biggest two are:
You save money by not having to pay for hold luggage; and
It negates the risk of the airline losing your luggage and you having to spend a chunk of your trip sorting it out .
Luggage can, and does, get lost and delayed and trust me, it's a real pain when you have to spend a chunk of time on your short trip trying to sort stuff out.
Perfect case in point?
I flew over to Barcelona for a weekend jaunt to Benicassim Festival wearing my rather boring work clothes (I worked as a lawyer in the City at the time and my work wardrobe had zero crossover with my festival clothes).
The airline lost my luggage, meaning I had to wake up at 8am on the first morning and run around the shops in a maddened frenzy trying to get everything before I missed my train down to the festival.
Turns out that I can move and shop incredibly quickly when threatened with having to attend a festival looking like a complete dork.
Anyway. Flying carry on is generally cheaper. Meaning you can spend your money on more interesting things, like actually having fun during the trip.
Need some cabin-sized luggage? Here's the best. 

Alternatively: Here's why my Away Carry-On has become my go-to carry on suitcase.
What to Pack for a Weekend Trip: Practical Tips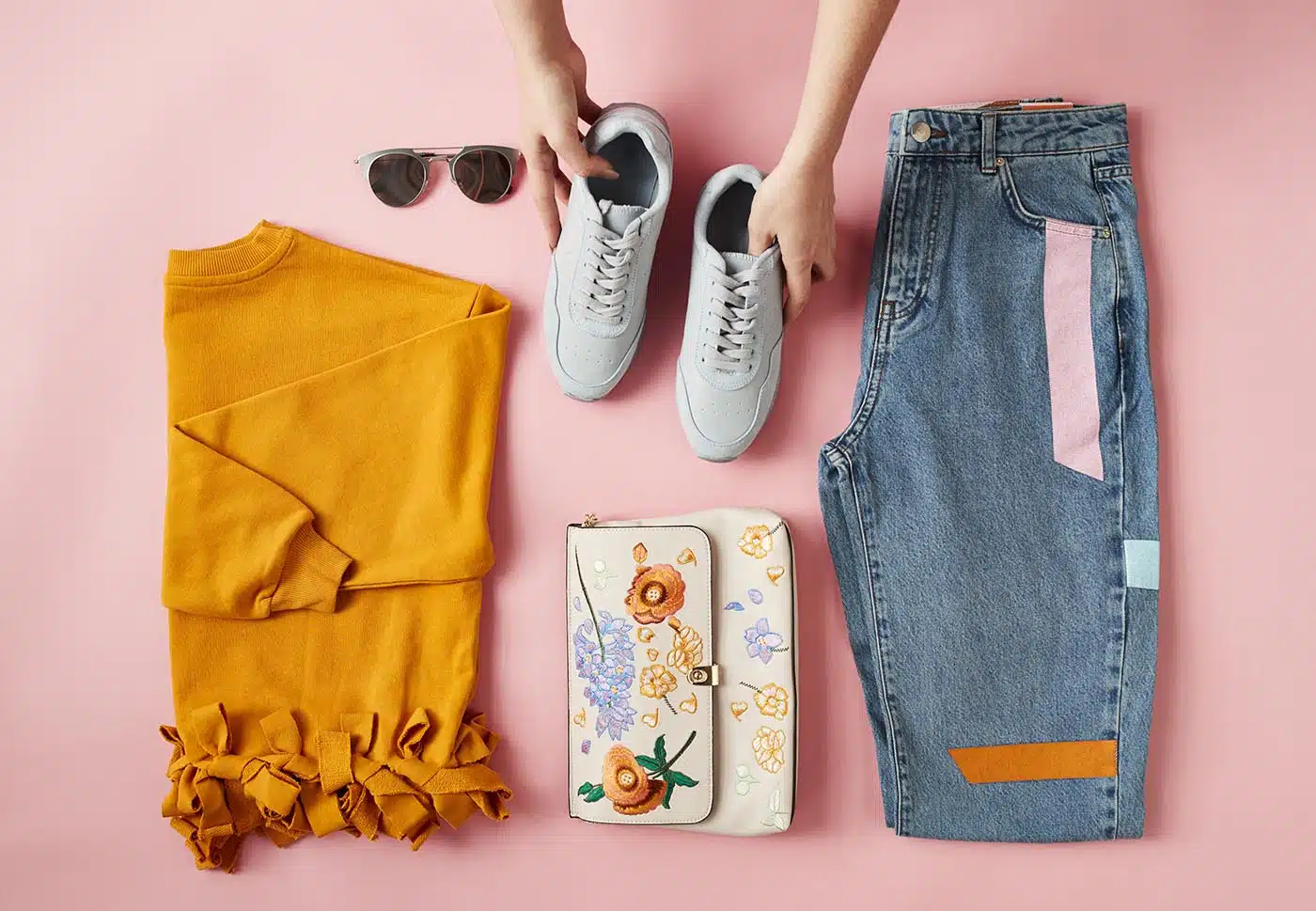 Packing Cubes
Two words my friends: packing cubes.
I don't know what I used to do before I started using these. They allow you to organise your luggage efficiently.
For weekend trips where I'm carry on packing I generally create a cube with items for each day, so each morning on the trip I can just pull out that day's cube and voila – no rifling through the case looking for a clean pair of socks.
The fact that using cubes saves space in my suitcase is more than welcome too.
I use Eagle Creek's Compression packing cubes as they're easy to use and help compress your clothes down so you can fit more into your suitcase.
Check What's Going to be in Your Hotel Room
Mayyyyybe I'm a bit obsessed with packing light for a weekend trip but if I'm staying in a hotel, I try and find out what's already in the hotel room so I don't have to bother bringing more of the same.
Lots of hotels provide toiletries, disposable toothbrushes, cotton pads, shower caps etc – some go beyond this and add things like sun cream, insect repellent, and after-sun.
Unless you check ahead, it's likely you'll bring those things with you for no reason.
Pack Day to Night Clothing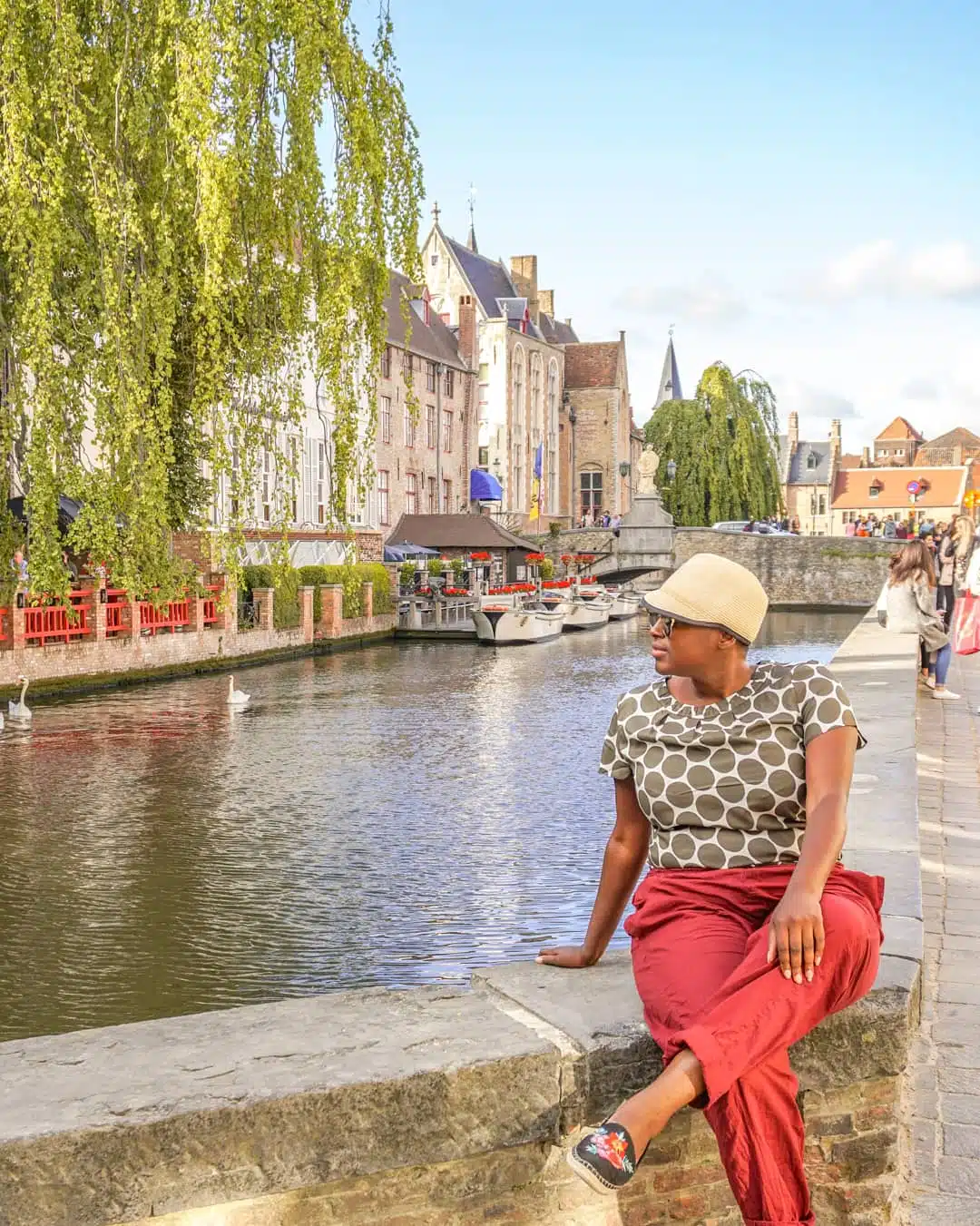 Packing light is all about packing smart.
Pack day to night clothing to save you having to bring a change of clothes for the evenings.
Check the Weather
Don't get caught out by the weather.
Make sure you've checked the weather forecast before you start packing to make sure you're packing appropriately.
What to Pack for a Weekend Away: At A Glance
A pair of comfortable shoes
One pair of jeans or chinos
Two tops
One dress
Universal travel adapter
Microfiber travel towel
Travel-sized toiletries
Three sets of underwear
A bra
Nightclothes
Kindle or books
Day bag
Carry on sized travel backpack, suitcase or holdall
Packing cubes
Passport and any other travel documents
Wallet and cash
Battery pack for phone
Camera
Headphones
Weekend Trip Essentials For Different Types of Trips
Obviously, the list above covers the basics and is suitable for most generic weekends away but don't forget these essentials to add to your packing checklist for different kinds of trips.
What to Pack for a Weekend Trip at the Beach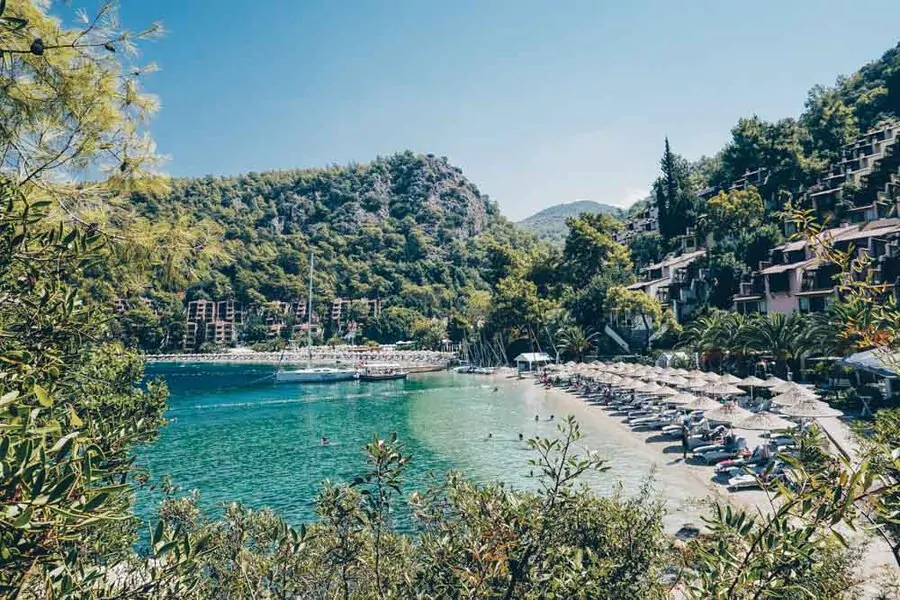 If you're going to be spending the weekend at the beach, you've got it easy as you can generally bring a capsule wardrobe of lightweight clothes that won't take up much space.
Tweak the items on the list above, but you will also want to pack.
Want to know more? Check out my tropical vacation packing list.
For a Winter Break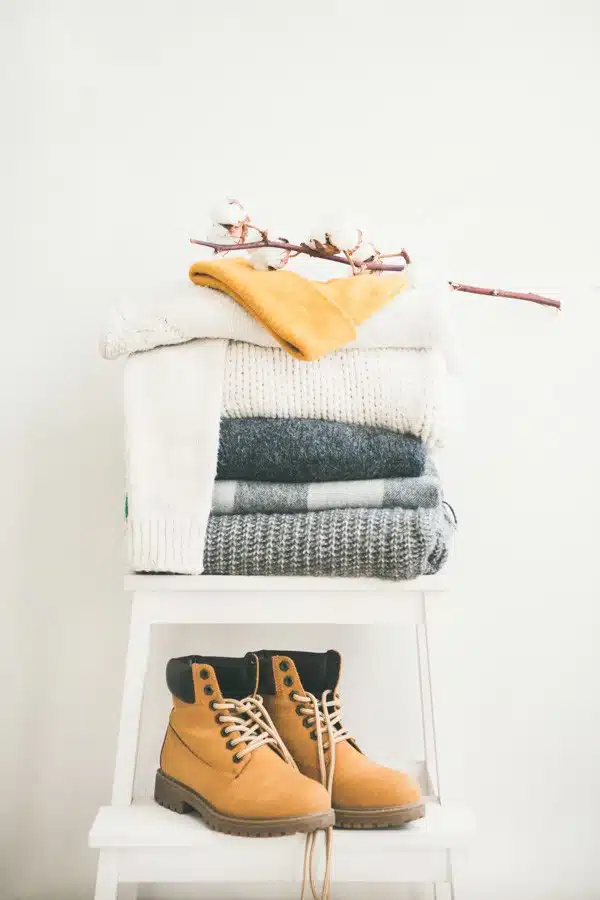 Packing for a weekend winter break is a bit more difficult thanks to the fact that winter clothes are bulky and are going to take up more space in your carry on bag.
The key to success here is to wear the bulkiest items like your coat and a sweater onto the plane (remove them when you get on though or you'll be wayyyyy too hot).
You should also focus on bringing a small number of items that work well together and can take you from day to night.
Thick winter coat (wear it, you'll never fit it in your case).
Thick socks
Woolly scarf
Gloves
Read Next: Winter City Break Packing List
For a Romantic Break
My idea of romance these days is putting on a clean pair of pants…
But if you're willing to put in more effort than I am (let's face it, it's not hard), then you might also want to think about upping the ante in the fashion stakes and also adding in..
Cute lingerie
Perfume
Smart shoes / high heels
Jewellery
Some smart accessories
Sex toys (take out the batteries to avoid awkward airport scenes).
Anything Else?
I think that's pretty much everything covered. The only thing left to say is go, have fun and enjoy your trip.
Looking for more travel tips? Check out my travel inspiration articles.
Love this? Save and share on Pinterest