Glastonbury success starts with the packing. Here's your go-to Glastonbury packing list to ensure that you start the festival as you mean to go on (like a winner).
After countless years of going to Glastonbury festivals (and other festivals in the United Kingdom), I've seen pretty much everything the festival can throw at you.
The festival was a 32-degree boiling dustbowl on my first year (it sounds idyllic, until you wake up in a tent really hungover and feeling like your body has gone from 50-60% water to about 0.001% in the space of a few hours) and an absolute mudbath the next. There's also been every kind of weather in between.
So if there's one thing I've learned along the way, it is that it always pays to be prepared.
Now, there's an art to packing for Glastonbury. Pack too much and you will curse the day you were born when you have to lug it all across a series of fields whilst becoming increasingly panicked that the only camping spots left are in a bog, river or right next to the smelliest loos.
Pack too little and it can feel like you accidentally signed up to become Worzel Gummage for the course of five days.
I've seen loads of so-called "packing lists" for Glastonbury, some of which are frankly laughable. You'll be much happier when you are not a sunburnt or soggy pile of misery than if you are wearing the latest summer trend, that is a fact.
With that in mind, here is the ultimate Glastonbury packing list.
Glastonbury Packing List: The Big Stuff
YOUR TICKET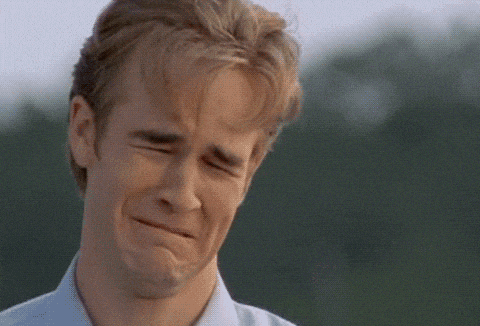 Don't be that muppet – remember to bring your ticket. It's a long way to Tipperary but it's an even longer way home on the journey of shame.
Money, Cards + ID
While the festival might feel like an alternate world, it's still one that largely runs on the capitalist system. Remember your ID, too.
No money = no honey.
Tent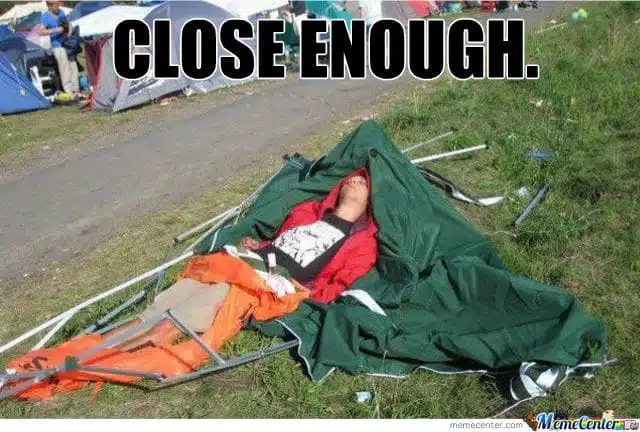 One that you can at least sit up in comfortably. Preferably with some sheltered patio space so you can have your breakfast cider with your mates feeling dry and cosy – even if it is raging a storm outside. If there are a few of you a tent with a large indoor space is a great buy. This one's great for 1-2 people. This one's great for 3-4 people.
Just make sure you know how to put it together. We've all seen this person.
Sleeping Bag
Because hypothermia is something to avoid. Stay warm folks, stay warm.
Snugpak Sleeping Bags are super comfy but come without the hefty price tag.
Comfortable Sleeping Mat or Airbed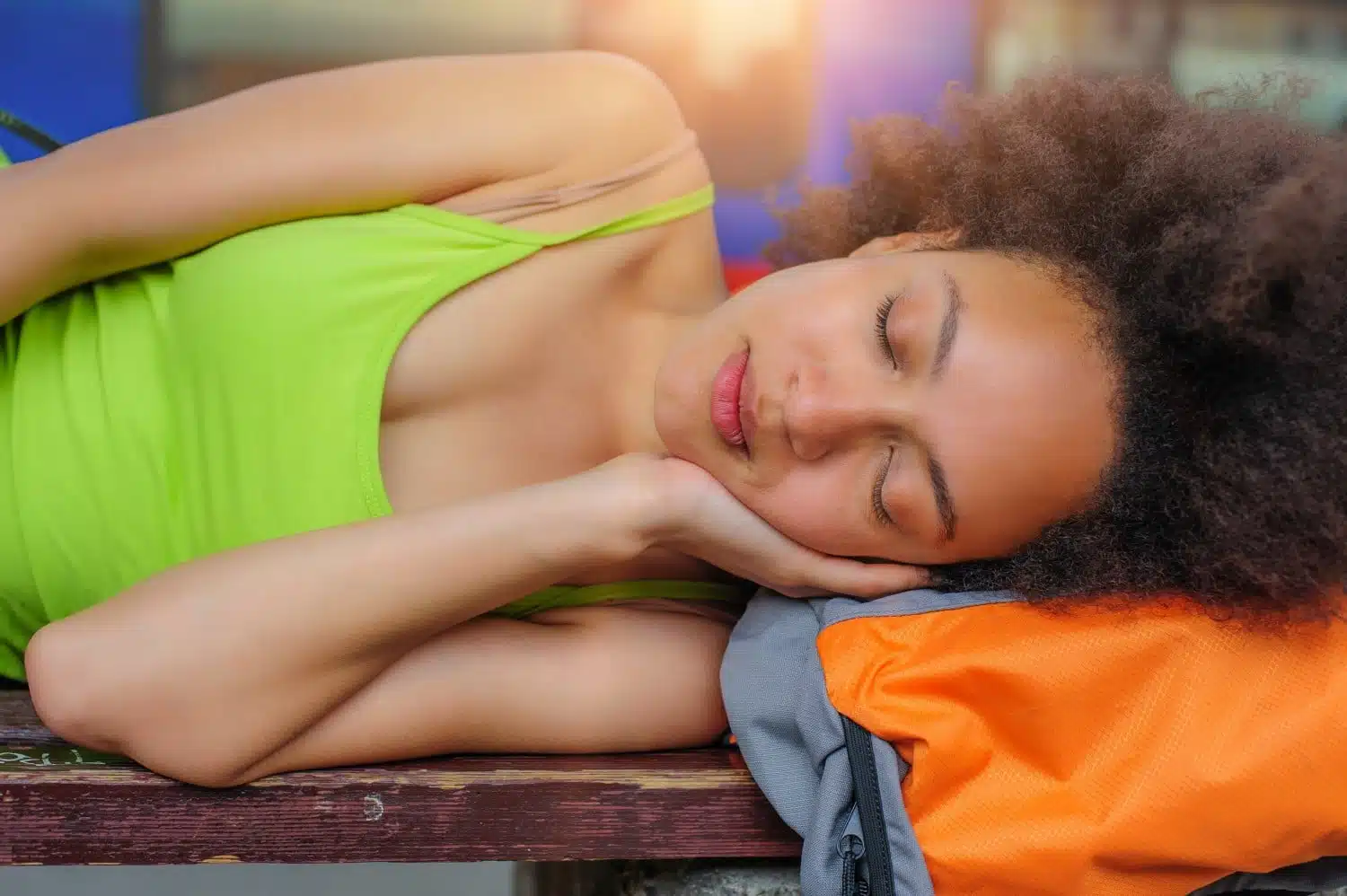 Because you're worth it. Don't buy the super thin sleeping mats, they're pretty useless at stopping the cold ground seeping into your bones during a chilly spell. I'd recommend an inflatable sleeping mat like this one.
I'll admit that in the last few years, I've gone all out with this airbed. Don't forget the pump.
Inflatable Pillow
Cricked necks make for grumpy starts.
Inflatable pillows at least give you a fighting chance.
Eyemask
Glasto is right after the longest day of the year. Which means it starts getting light at an unconscionable hour. If you've managed to be responsible enough to go to bed before 4.30am, it's a bit of a downer being woken up at that time anyway.
Go a step up from the airline ones and get one that will actually work.
Earplugs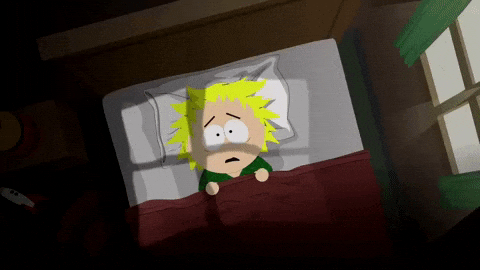 Self-explanatory really. Listening to other people's late night/ early morning soulful chats can be amusing before it just isn't and you want to go to sleep.
Reusable Water Bottle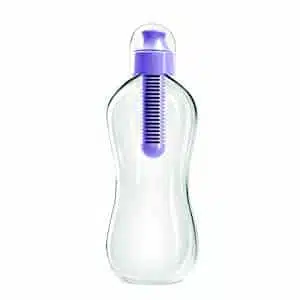 Save plastic, save your pennies – there are refill spots absolutely everywhere. Bobble Bottles filter the water using a nifty system, or a Hydro Flask is always useful.
On the subject of reusable stuff, please do pay your £5 deposit when you order your first pint for a reusable pint cup for the festival. It saves a tonne of plastic and it doesn't cost you anything as long as you give it back.
Portable Battery Pack
Buy a power pack that's hefty enough for several charges and will last you through the festival.
Still haven't found one better than this wireless power bank. It's a bit chunky but so useful (and it works a lot better than the Apple ones, I promise).
Phone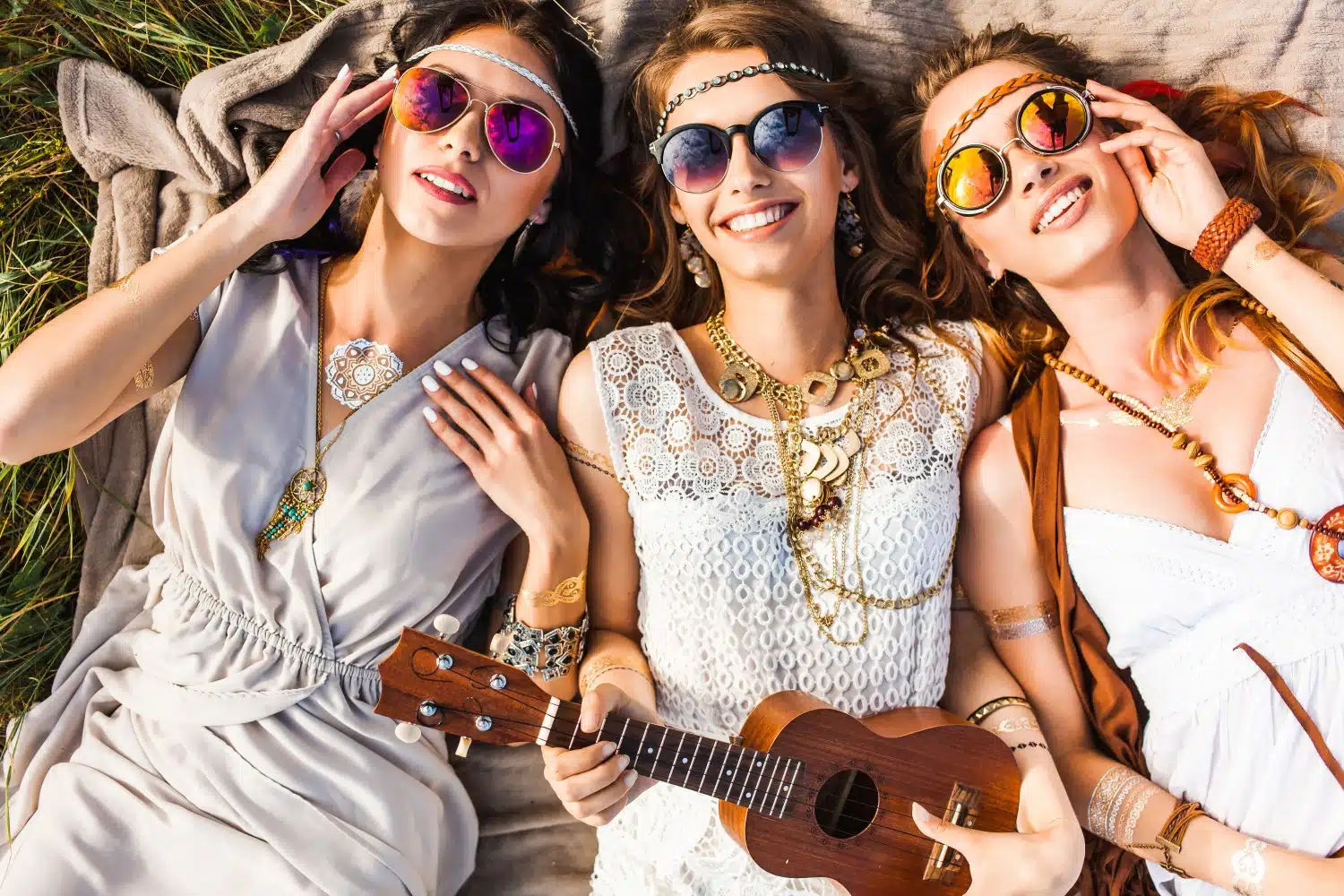 You will get separated from your friends, horribly lost and end up chanting in the healing fields with some new-found bezzies.
When you do decide to return to the fold, you can use your phone to tell people where to find you. Plus the Glastonbury app is very handy.
Torch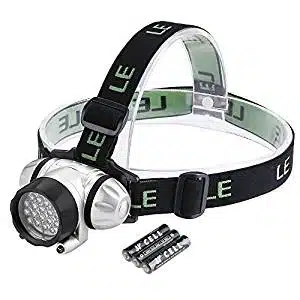 Guy ropes are really useful things. They are also the arbiters of death when you are trying to navigate through a swarm of tents in pitch black. If you get a head torch you don't even have to go through the bother of holding it (and can clutch your last cider of the day instead). #multi-tasking.
Stay classy, stay true with this beaut of a head torch.
Blanket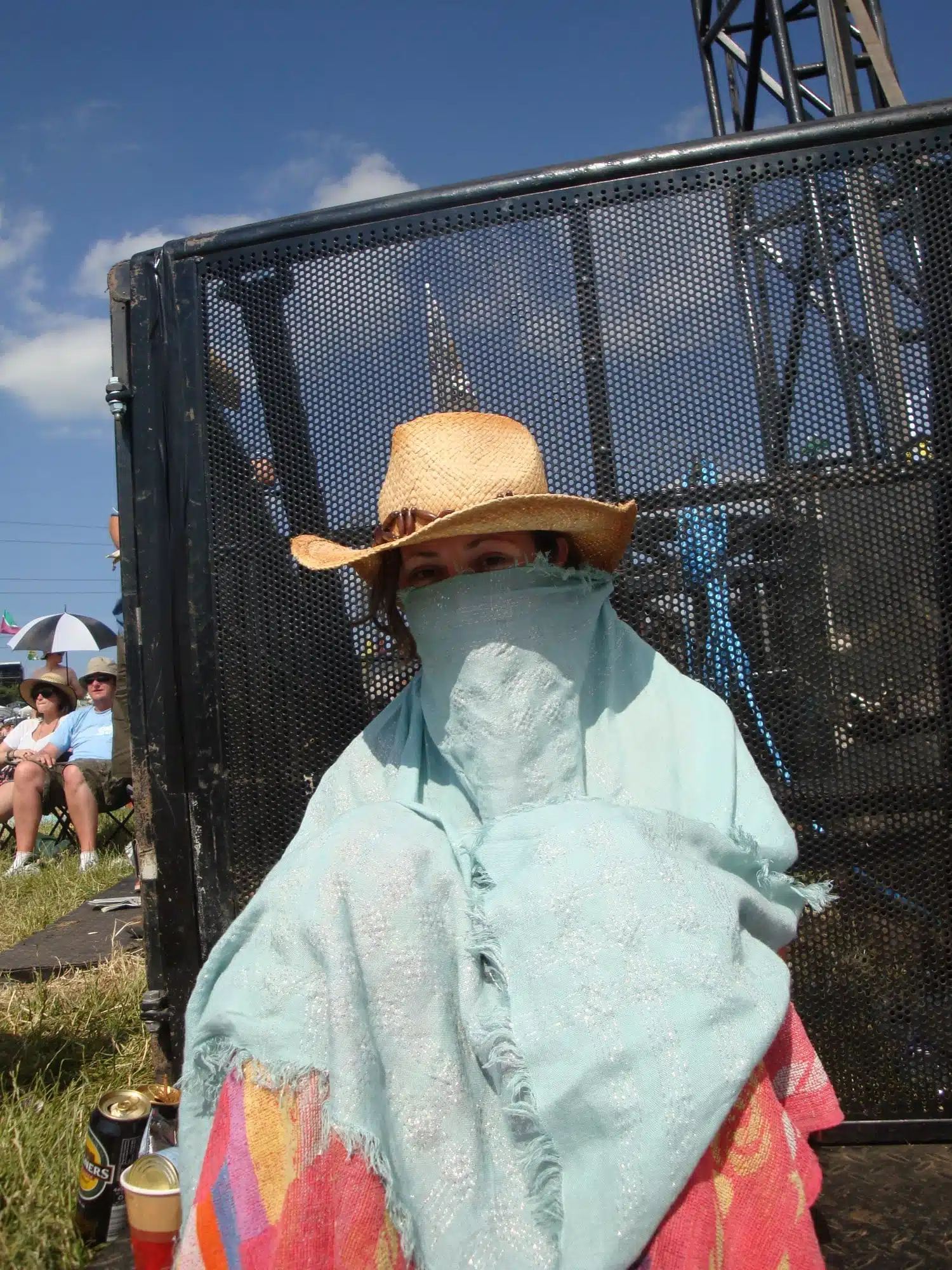 Useful if it gets super chilly at night, for wrapping your head in when you feel absolutely awful or sunburnt and good for sitting on too.
Duct Tape
Just trust me on this. Tent rips, bag rips, air mattress leaks. Duct tape has your back.
Bin Bags
Impromptu picnic mats, rain macs, weather-proofing for bags, weather-proofing for clothes in a leaky tent. And you can actually use them to dispose rubbish into too. Cray.
Glastonbury Packing List: Clothing and Accessories
Wellies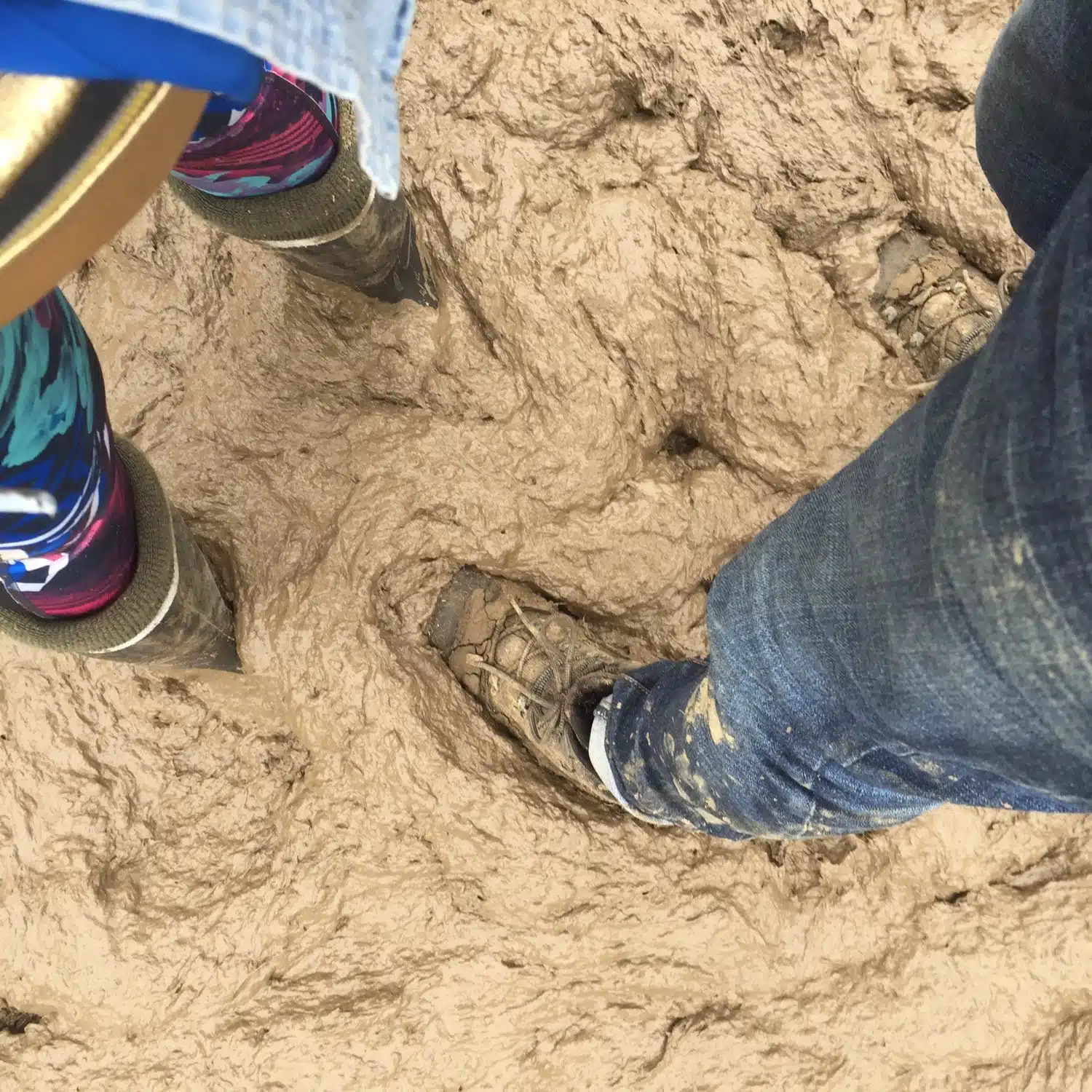 Believe it or not, these do not have to be Hunter Wellies. Just make sure they are comfortable, if you end up wearing them, you'll be walking long distances (last year I rocked up 18km per day).
Don't go with the mid-calf ones – in a really bad year, the mud is deeper than they are and that is a sad situation to be in.
Dunlop wellies are really comfortable – and no, they're not a fashion statement. But you can use the extra £75 you save on buying champagne and raclette instead.
Welly Socks
Because welly rub is the worst and snazzy welly socks are the best.
Rainmac
Go one step up from the ones that are basically plastic bags, they get too sweaty for words. Breathable folks. Breathable. You won't regret it.
I say go for the neon green mac.
Sunglasses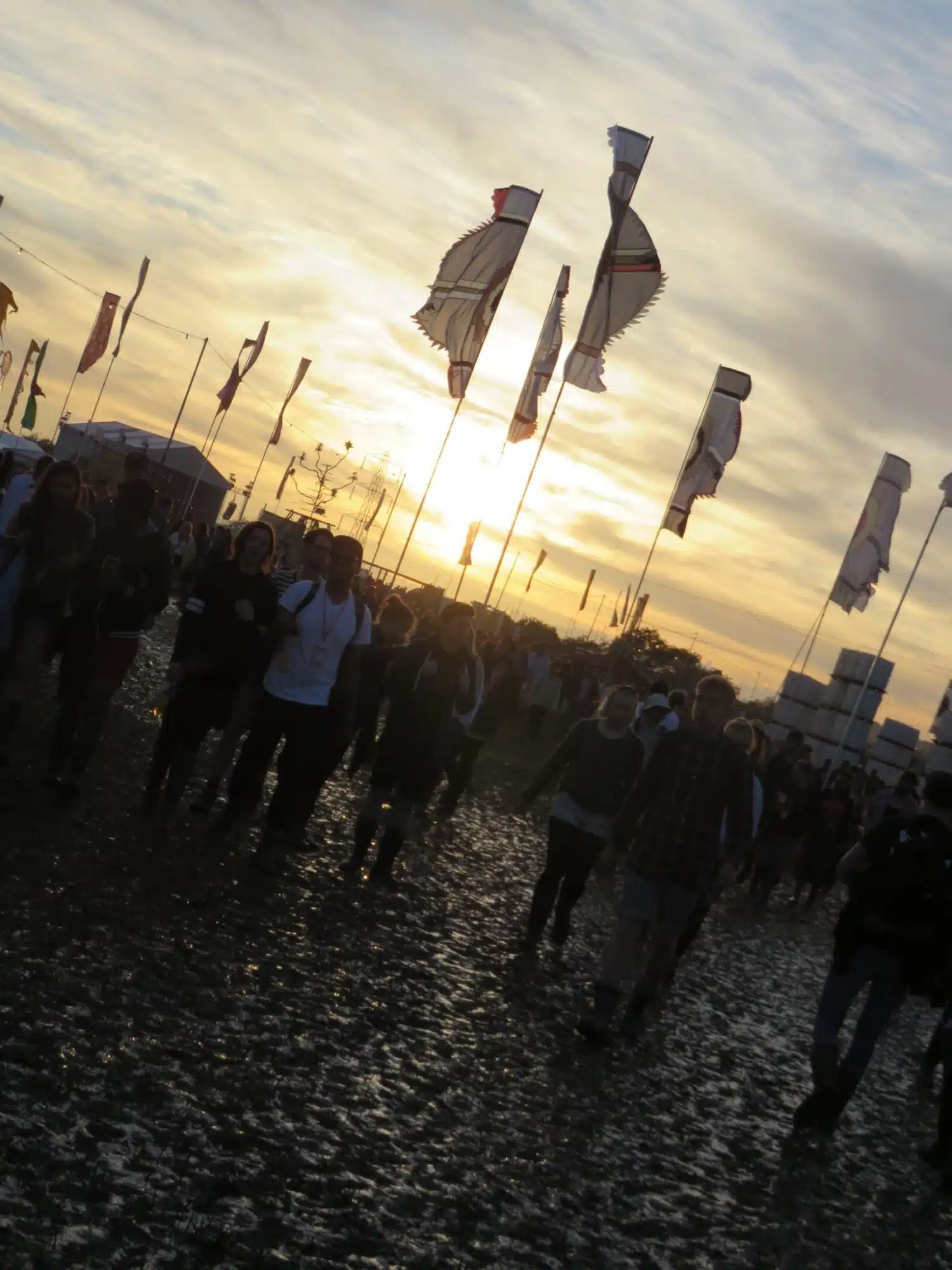 The sun does actually shine at Glastonbury. Even when it's just finished raining like the world is ending.
Sunglasses stop your eyes from melting and hide the massive bags that have taken over your face by Sunday.
A Thick Jumper
Preferably one decorated with llamas and in ridiculous colours.
A Pair of Shorts
Get those legs out in the fresh air.
T-Shirt/ Light Top
Do I need to explain to you why you need clothes? I sincerely hope not.
Leggings
The jazzier the better. That goes for both men and women. Check these baddies out (girls). Guys, this one's for you.
A Bum Bag
I really wish that bum bags weren't mildly controversial in day to day life. They're really useful and you can buy them in gold. Gold.
Hat
Snapback, floppy, outright ridiculous – just bring something to help shield your face from the elements. You'll look haggard enough by Monday and every little helps.
Bikini Top
If you are feeling really hopeful. The weather forecast can help you make this call closer to the day.
Whatever you Need to Make Yourself Look Like Your Best Festival Self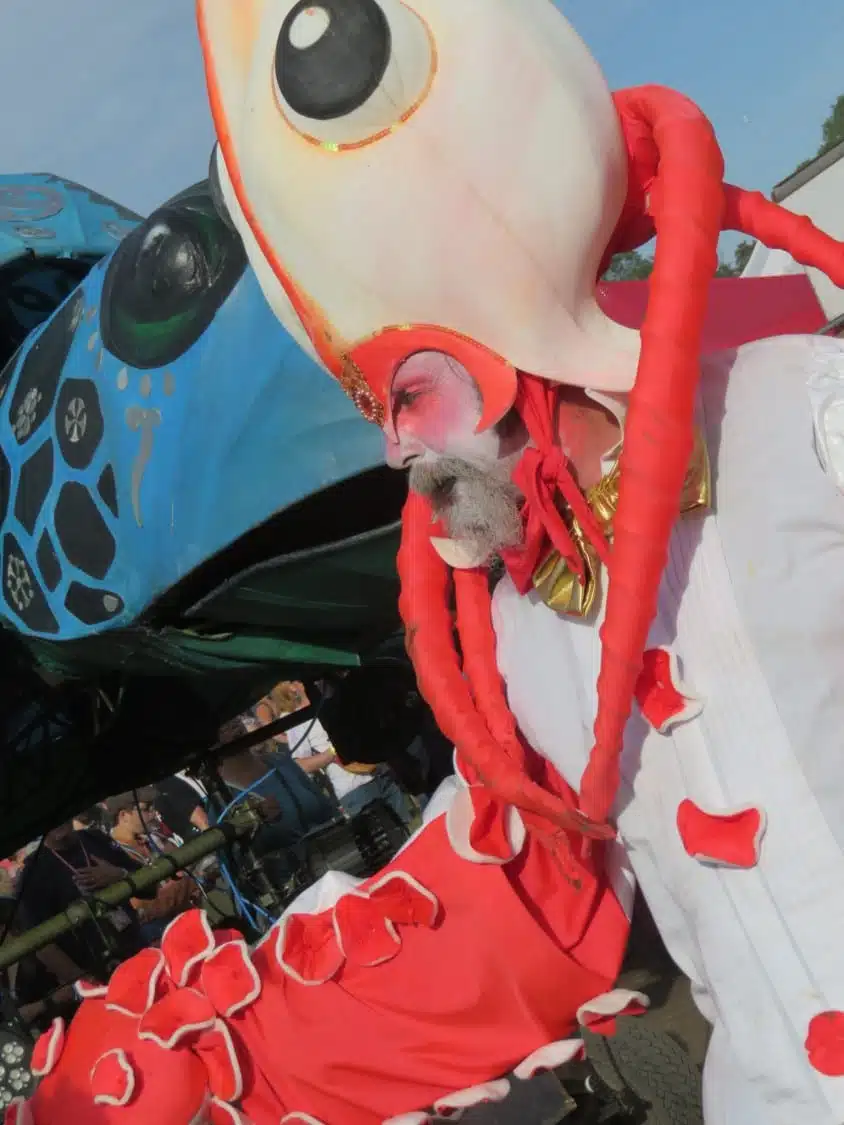 In my case, that's (biodegradable) glitter. Plus a touch of gold stuff (hats), a ridiculous bumbag and some red lipstick.
Glastonbury Packing List: Food and Drink
Case of Beer or Cider (or a Box of Wine)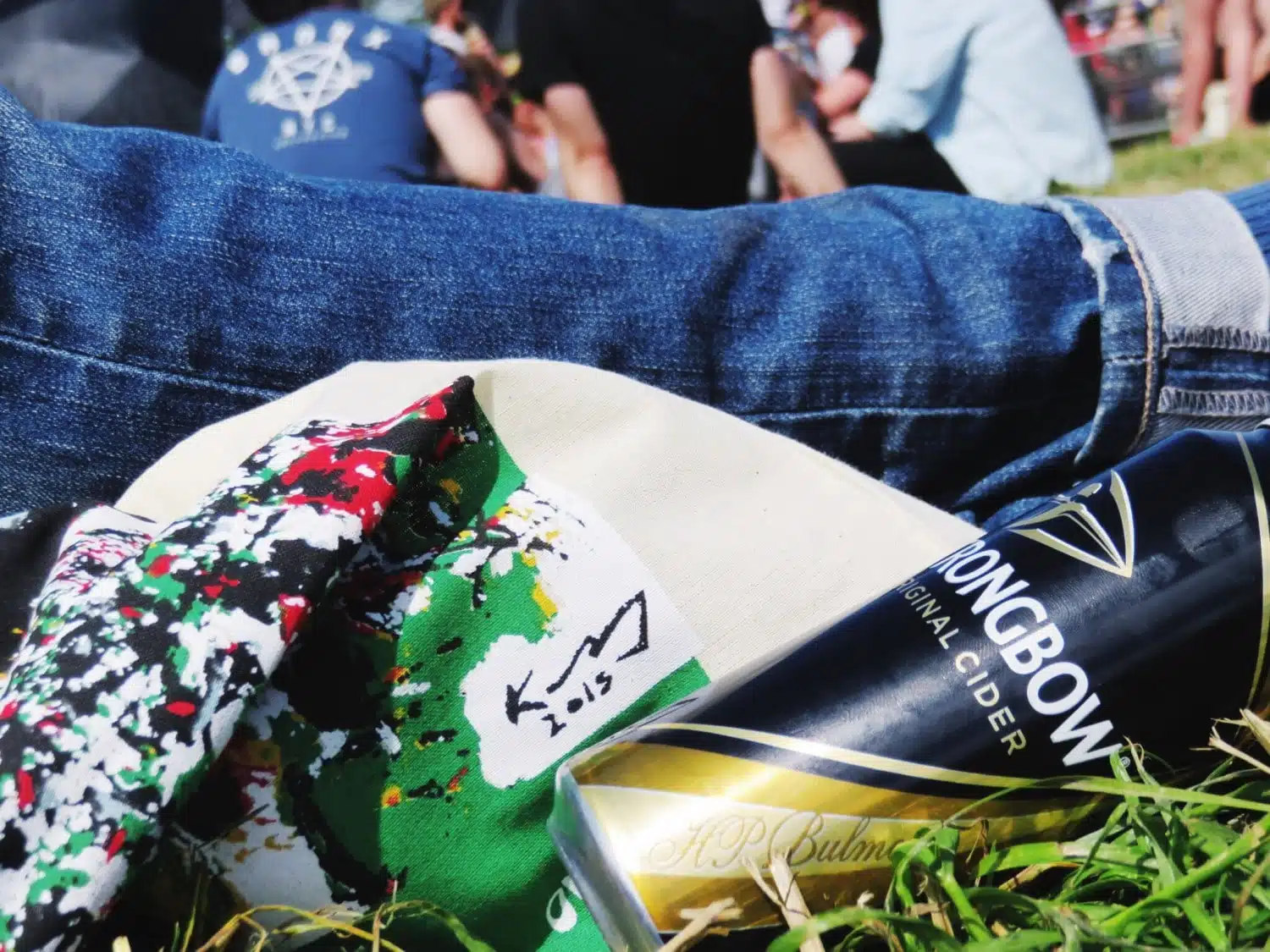 It's tempting to bring in loads of booze but carrying it is an absolute bitch and it all ends up warm anyway. That said, warm cider isn't the worst thing in the world (or is that just me?).
Cereal Bars
There are loads of amazing food stalls at Glastonbury but sometimes the idea of getting dressed and going out for breakfast is just too much. This is when the cereal bar really shines.
Glastonbury Packing List: Keeping Clean
Wet Wipes
They are about to become your new best friend. Wet wipe showers are almost as refreshing as the real deal (kind of) and you don't have to queue for hours for them. Use FULLY COMPOSTABLE wipes please. No plastic (you have to check the flushable ones as even lots of these have lingering nasties that aren't good for the environment).
These ones are brilliant and good for sensitive skin.
Toilet Roll
Again, another one I don't think I need to explain. Have some on you at all times.
Deodorant
Good smells are better than bad smells.
Hand Sanitiser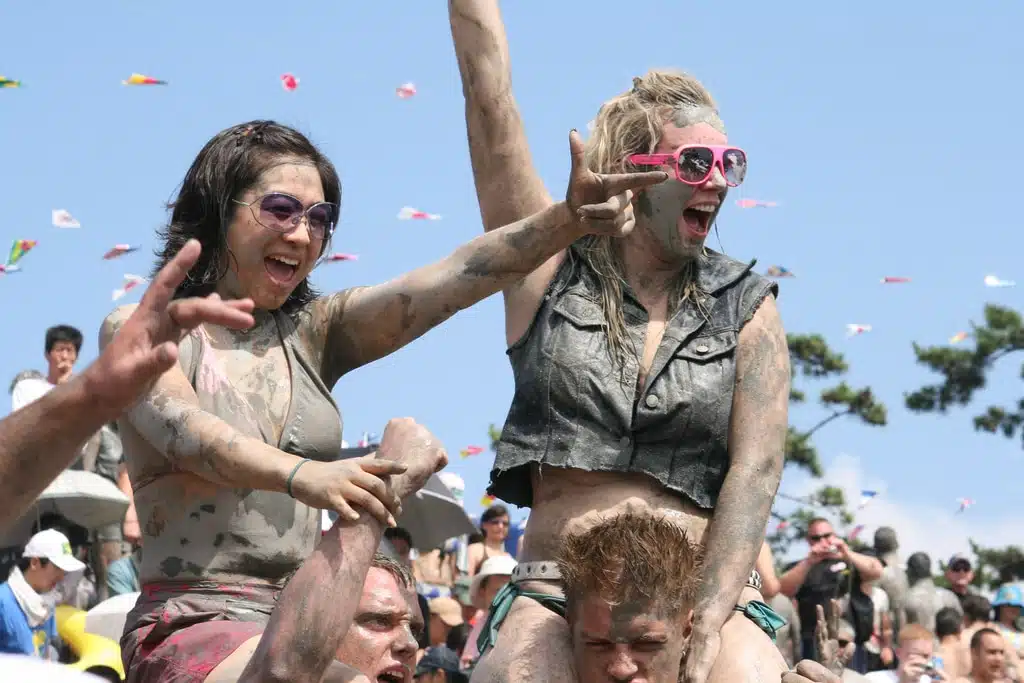 Cleanliness is next to godliness. That's what the windbags say anyway. These guys look fine.
Suncream
Sunburn is not inevitable and it's miserable. Take my advice and also bring a mist sunscreen for top ups on the go – also very cooling if you're a little bit (or a whole lotta) sweaty.
Camping Towel
Light, dries quickly and useful for flicking at other tent-dwellers when they do annoying things like being chirpy in your vicinity before 11am.
Toothbrush + Toothpaste
See comment for deodorant.
Dry Shampoo
I've never used it (afro hair) but have friends that swear by it.
Glastonbury Packing List: If You Want to Go All Out
Camping Stove
You can cook breakfast and feel smug whilst sipping your morning coffee without having to move more than a few metres.
If you buy a portable camping stove don't forget the camping gas.
Cool Box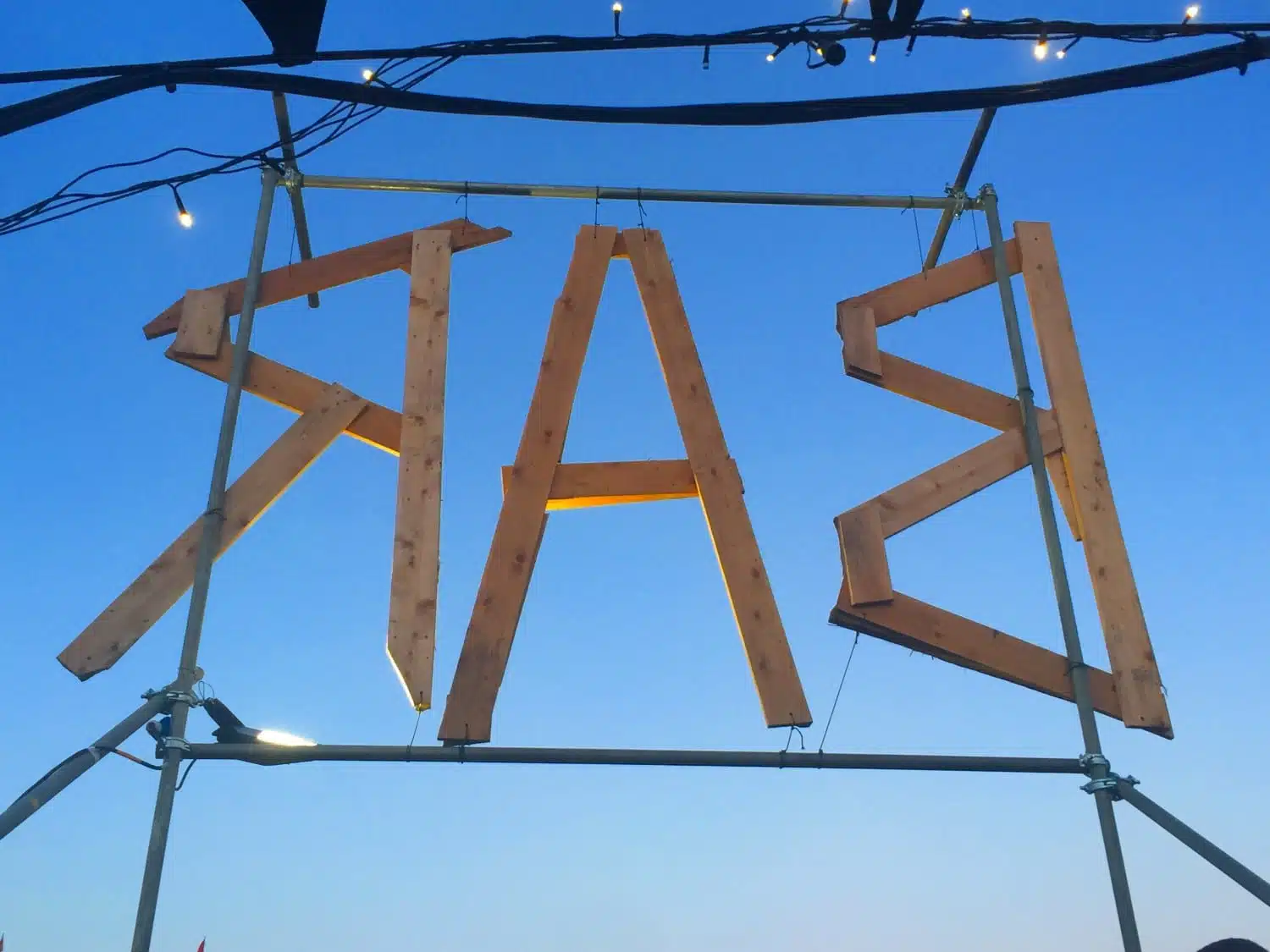 Gives you a fighting chance of having semi-cold beer, cider and wine for at least a few days. Don't worry though. Help always comes to those who run out…
Breakfast Food
The queues at breakfast are long. Eating breakfast and catching up on everyone's "you won't believe what happened last night" stories outside the tent is practically a rite of passage.
Coffee
It's a festival, not the end of the world. Coffee must be had in the morning.
Camping Chair
Always a splitter: is the pleasure of sitting in a camping chair worth the hassle of having to carry it all day? I go with yes, but you can decide.
Glastonbury Packing List: Do Not Bother With
Hair Straighteners
It's a festival, not a fashion show.
Gazebos
They are heavy and take up loads of space.
Glass Bottles
All your drinks and any other items like perfumes must be in plastic bottles. They will confiscate any glass ones they find.
Suitcases
Just don't. I know it's tempting to overpack, but there's really nothing worse than trying to lug a suitcase through the mud.
A big backpack is way better (plus it leaves you hands free to carry your huge crates of alcohol into the farm. You can check out my favourite backpacks here.
Finally. Preachy but Necessary.
As someone who has seen the full-scale destruction and horror that is the Glastonbury site on a Monday afternoon, when people have strolled off and left pretty much everything behind for someone else to clean up I want to stress how important it is that you love the farm and leave no trace.
If you could bring it in, you can bring it out. That goes for your tent, your camping chair, your gazebo that you didn't need to bring in the first place. Everything. Bring it home with you.
Don't be a tosser.
Have a wonderful festival folks. I fully expect to bump into you at dawn by the stone circle. I hope you've found this useful. Share with anyone else who will do too!
Love This? Save and Share on Pinterest