Whisky lovers, pay attention. The Islay Whisky Festival (Fèis Ìle) is coming. Here's how to plan your trip to my favourite Scottish whisky festival.
The first conversation I had ten years ago with my now-fiance ended up with us both gibbering excitedly about how much we both loved punchy and peaty whiskies.
Fast forward a year, when we were planning a February road trip around the UK (yeah, we're totally badass like that), we decided to go to Islay – the home of peaty whisky.
Islay is a beautiful island in the Southern Scottish Hebrides that happens to be blessed with nine distilleries dotted across its relatively small area.
It's the perfect location for making whisky, thanks to its pure waters, fertile earth and abundance of peat, something the monks cottoned onto in the 14th century.
It's been the home of peaty (and some non-peaty) whisky ever since. Of the nine distilleries, many are known for their all-out peaty whiskies: Laphroaig, Ardbeg, Bruichladdich and Caol Ila to name a few.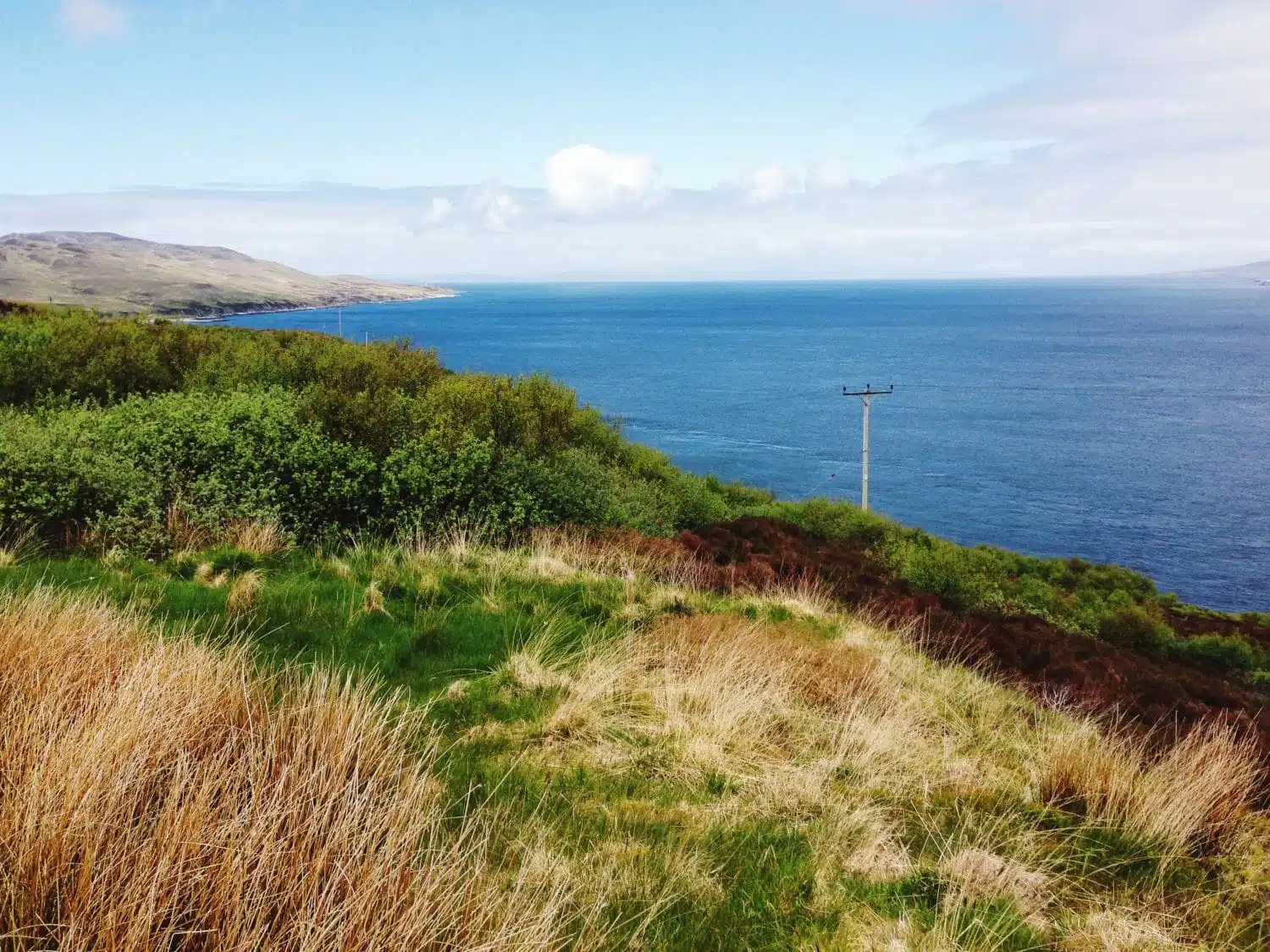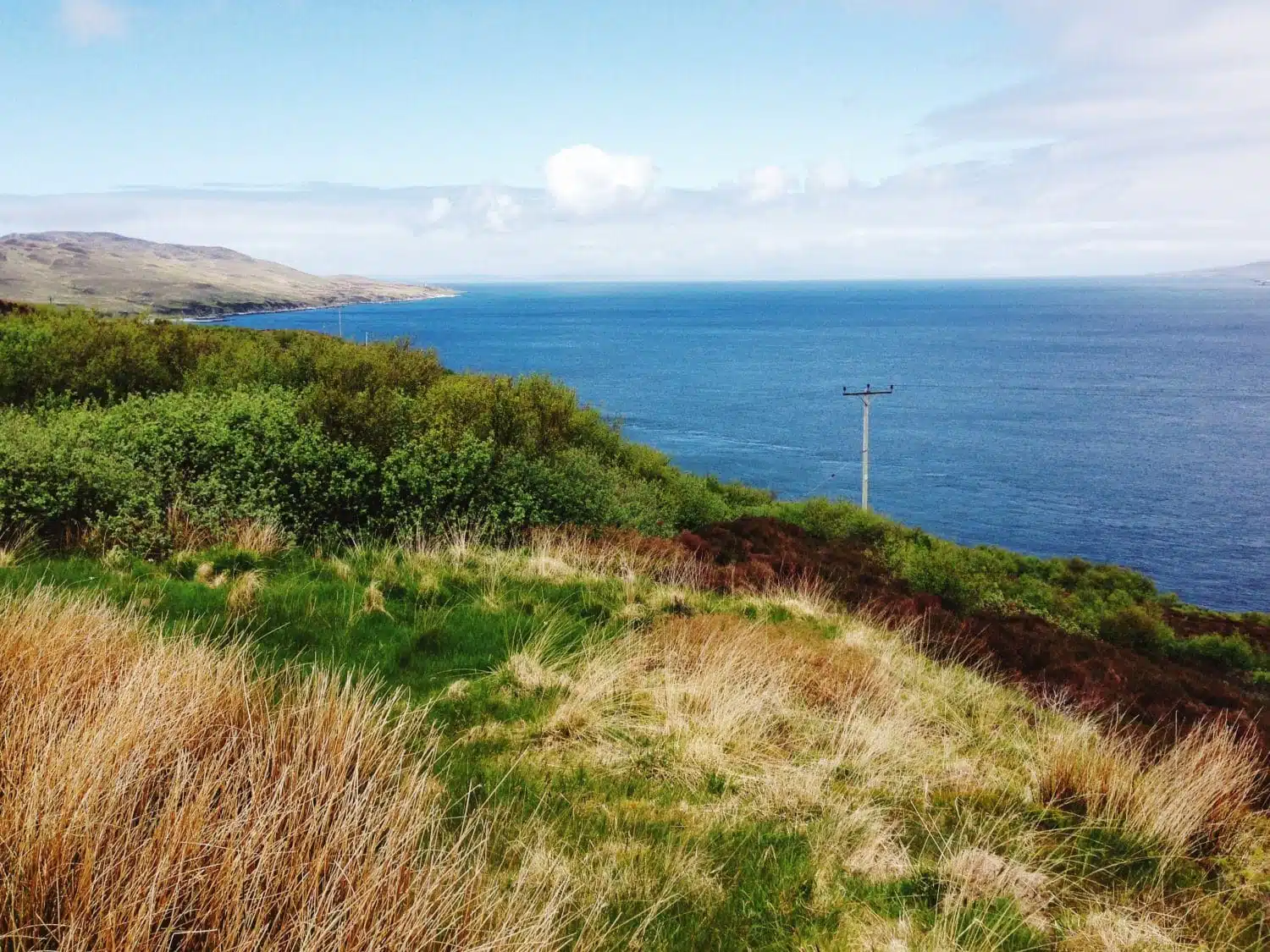 Unfortunately, we had to cancel our Islay leg of the road trip that year, thanks to a complete underestimation of distances between our destinations. No sadness though, because it meant that we changed our B&B stay dates to coincide with the Islay Festival of Music and Malt.
And so a love affair was born. That first year opened my eyes to everything that I love about the Islay Festival of Whisky. The music, the workshops, the tastings and, of course, the whisky.
Islay Whisky Festival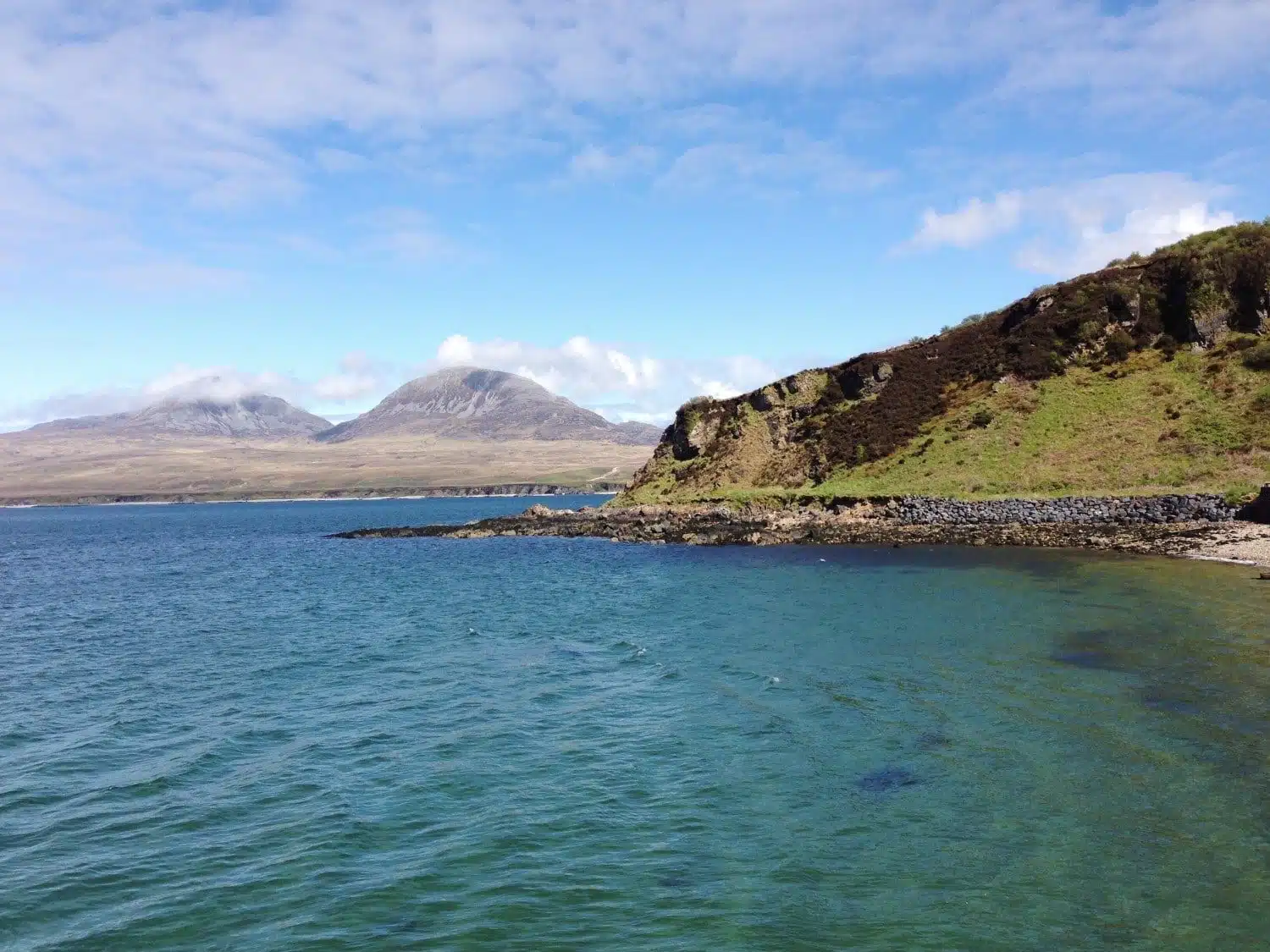 The Islay Whisky Festival is an annual series of events held in the distilleries and other locations on the island. It celebrates the whisky and culture of the island through music, dances and whisky tastings. Plan ahead – it's very popular.
Each year, a selection of Islay's whisky distilleries hold an open day throughout the festival. In addition, there's a day hosted by Islay Ales and another held by the distillery on the island of Jura, a stone's throw away from Islay
Planning your trip to the Islay Whisky Festival can be a bit confusing if you've never been before. Here's a handy Q&A to help you get on track.
Fèis Ìle 2023 Dates?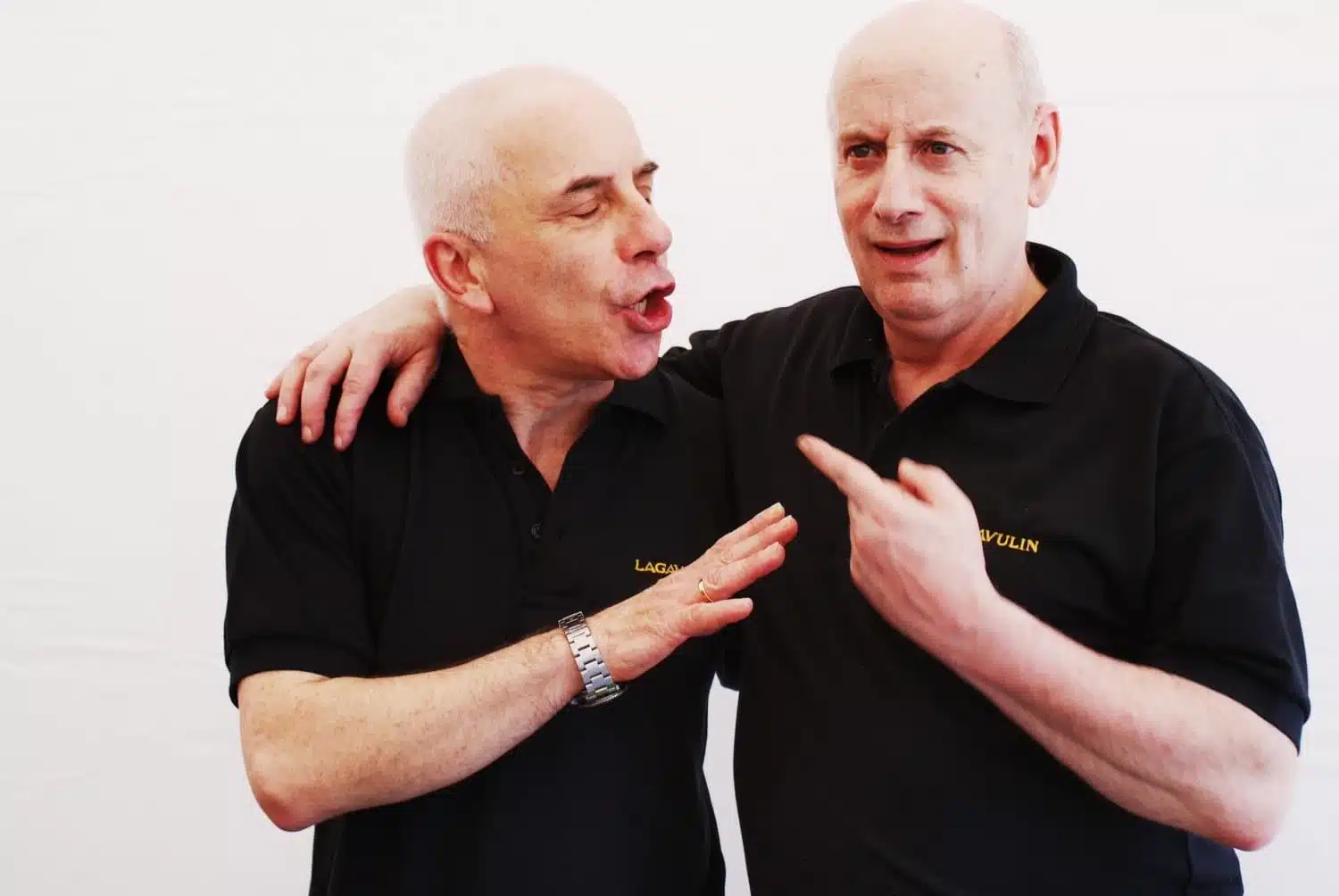 The Fèis Ìle dates in 2023 are Friday 26th May to Saturday 3rd June.
If you're thinking of going to the festival, be warned, the accommodation books up pretty quickly. Book sooner rather than later or you might find that it's camping or nothing!
Islay Whisky Festival: What you Need to Know in Advance
There are two sets of events happening throughout the Islay whisky festival, the main programme (non-distillery specific) and the distillery programme.
You can book for any of the non-distillery specific events here . You need to book distillery events directly with the relevant distillery using the contact details provided.
What is the 2023 Islay Whisky Festival Programme?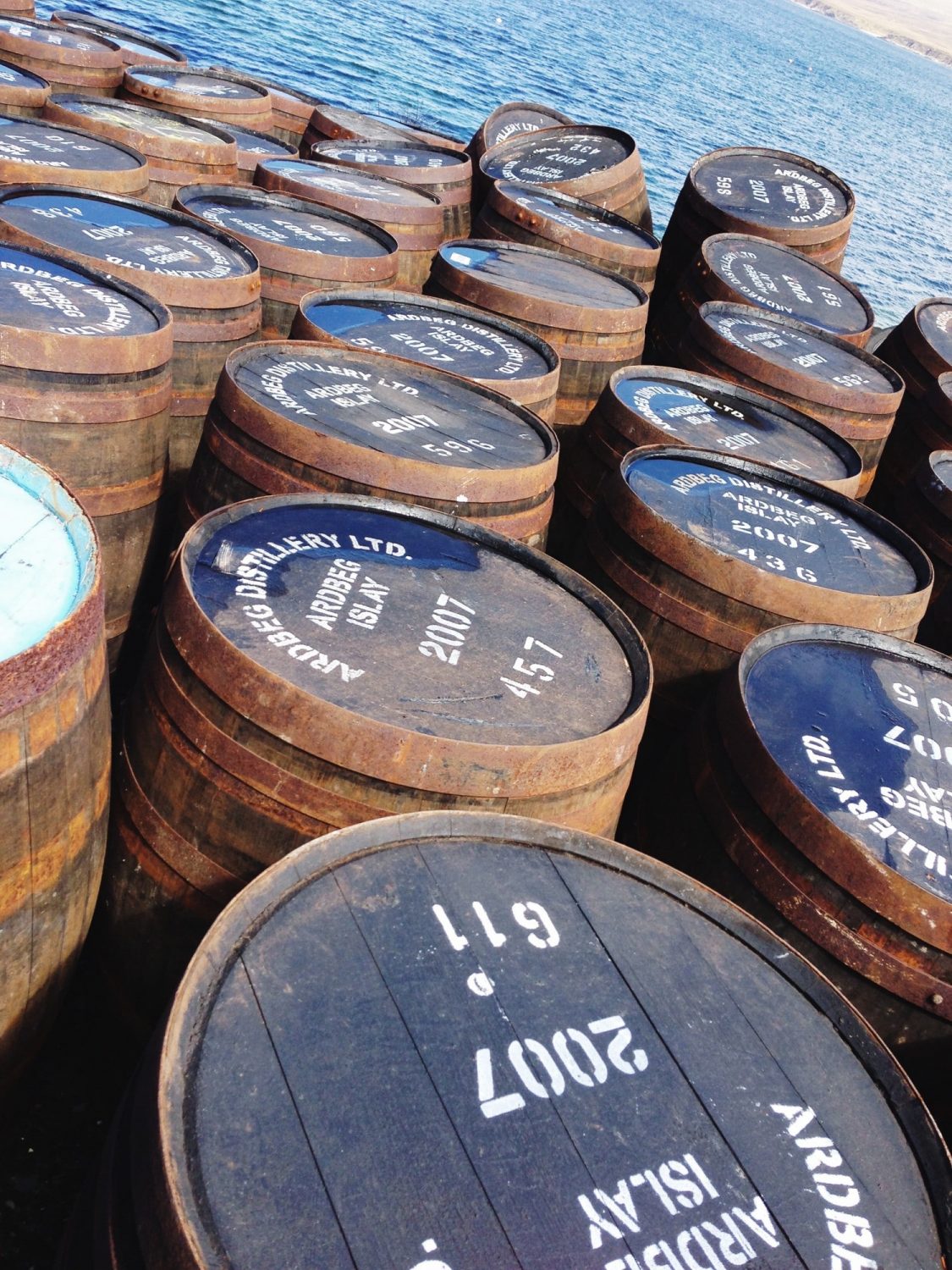 Friday 26th May
Opening Night – 5:30pm
The first night of the festival at Port Ellen Playing Fields and Ramsay Hall. Expect drams, music, food and more. Free event.
Saturday 27th May
Lagavulin Distillery – From 10am
Join Lagavulin Distillery for drams and more. General admission is free but paid activities are available.
Sunday 28th May
Bruichladdich Distillery – From 12:30pm
Discover the best of Bruichladdich. Tickets cost £10 and include two drams, a wristband and a water bottle.
Fèis ìle Bowling – 1:45pm
Traditional Sunday bowling at Bridgend Bowling Green. £3 entry.
Monday 29th May
Caol Ila Distillery – From 10am
Caol Ila Distillery will be opening up its doors. Free entry, but ticketed tours will be available.
Isle of Islay Gin – From 12pm
For something a little bit different, head to Islay House Square for a gin taster. Entry is free.
Islay Ales – 11am and 3pm
Book yourself into a session at Bruichladdich Village Hall to sample the best of Islay Ales. Entry is £5 which includes a beer and a goblet, as well as some food and music.
Tuesday 30th May
Laphroaig Distillery – From 10am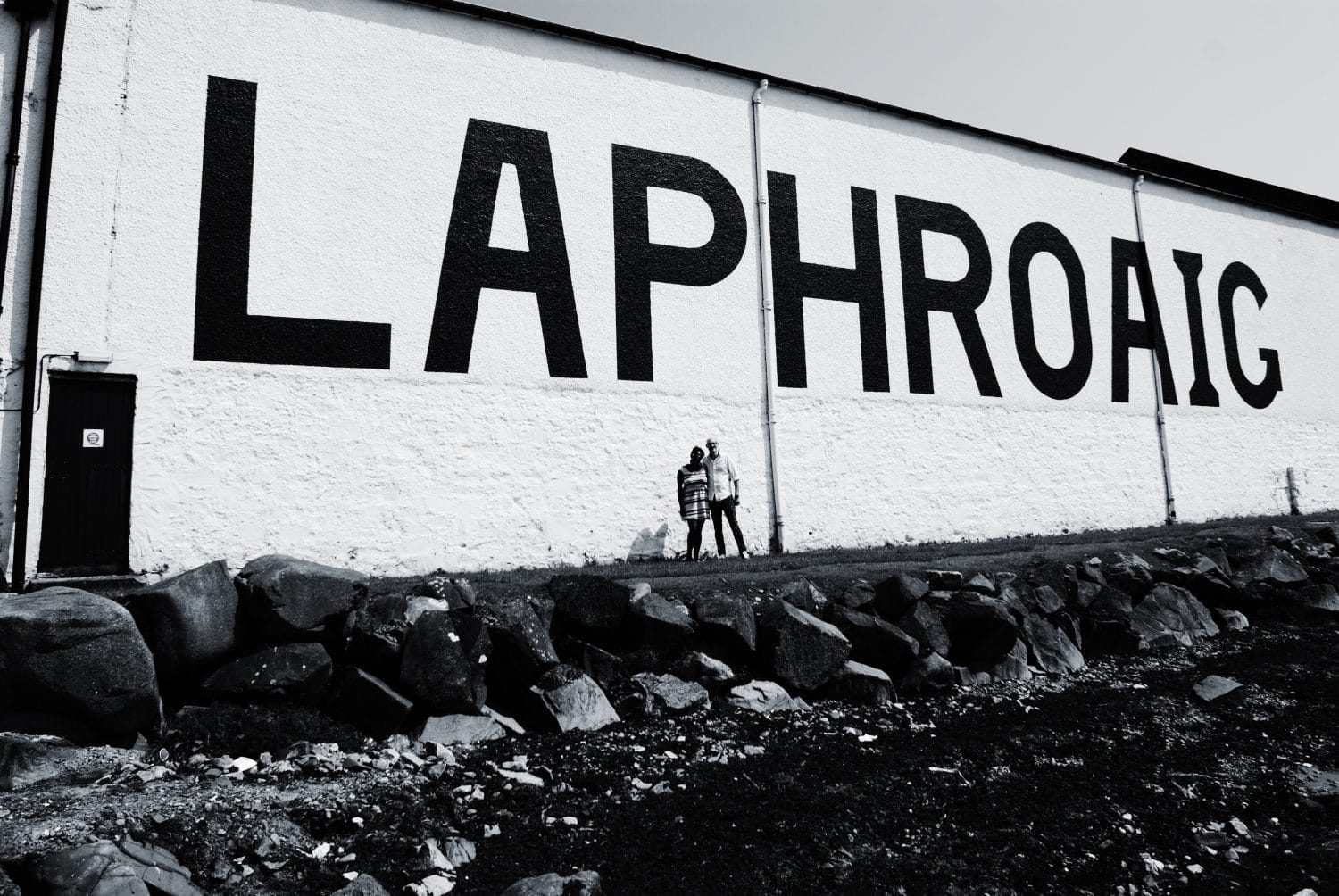 Discover the best drams from Laphroaig Distillery on their open day. General admission is free, but ticketed events will be available.
Islay Rum – From 10am
Your chance to sample drams from Islay Rum at Port Ellen. General admission is free.
Indie Whisky Fèìs ìle – 10am, 2pm and 6pm
Head to Ramsay Hall to meet indie bottlers and sample some of the best Whisky around. You'll need to book a session here.
Wednesday 31st May
Bowmore Distillery – From 10am
Bowmore will throw its gates open for a day of whisky tastings and music. General admission is free.
Thursday 1st June
Ardnahoe – From 9:30am
Tastings and tours available at Ardnahoe Distillery. General admission is free but tours can be booked here.
Friday 2nd June
Kilchoman Distillery – From 9:30am
Sample some of the finest whisky from Kilchoman Distillery. General entry is free but tours are available to book here.
Islay Whisky Academy – From 10am
Tours and tastings at Rhinns Hall, Portnahaven. General entry is free.
'Journey of Taste' Festival with Mac-Talla – 1pm and 4pm
One of the highlights of the entire festival, Morrison Scotch Whisky Distillers are hosting a 'Journey of Taste' Whisky Festival in the Machrie Luxury Golf Hotel Courtyard. Expect plenty of drams, BBQ and games. Tickets are £25.
Bunnahabhain Distillery – From 10am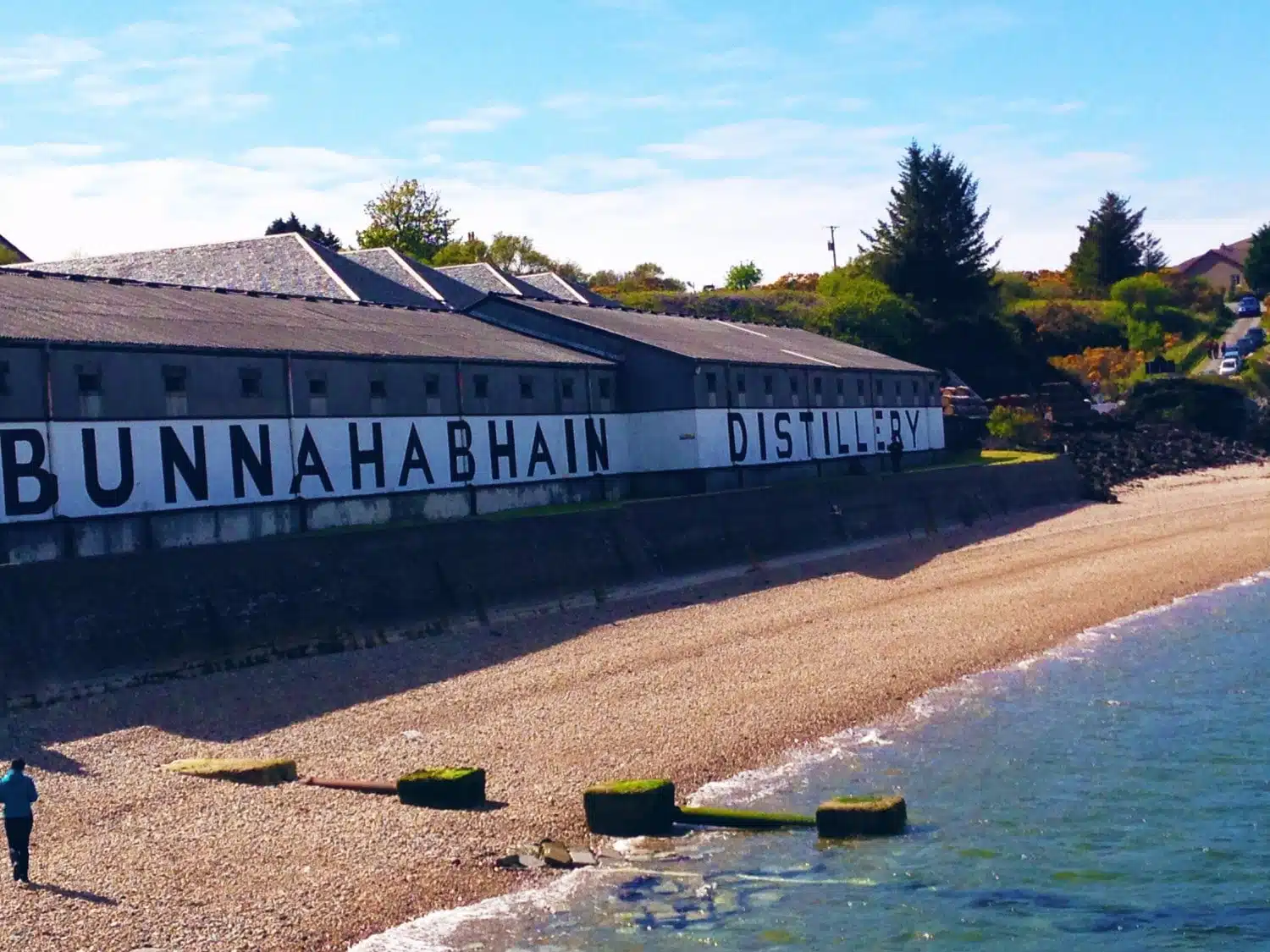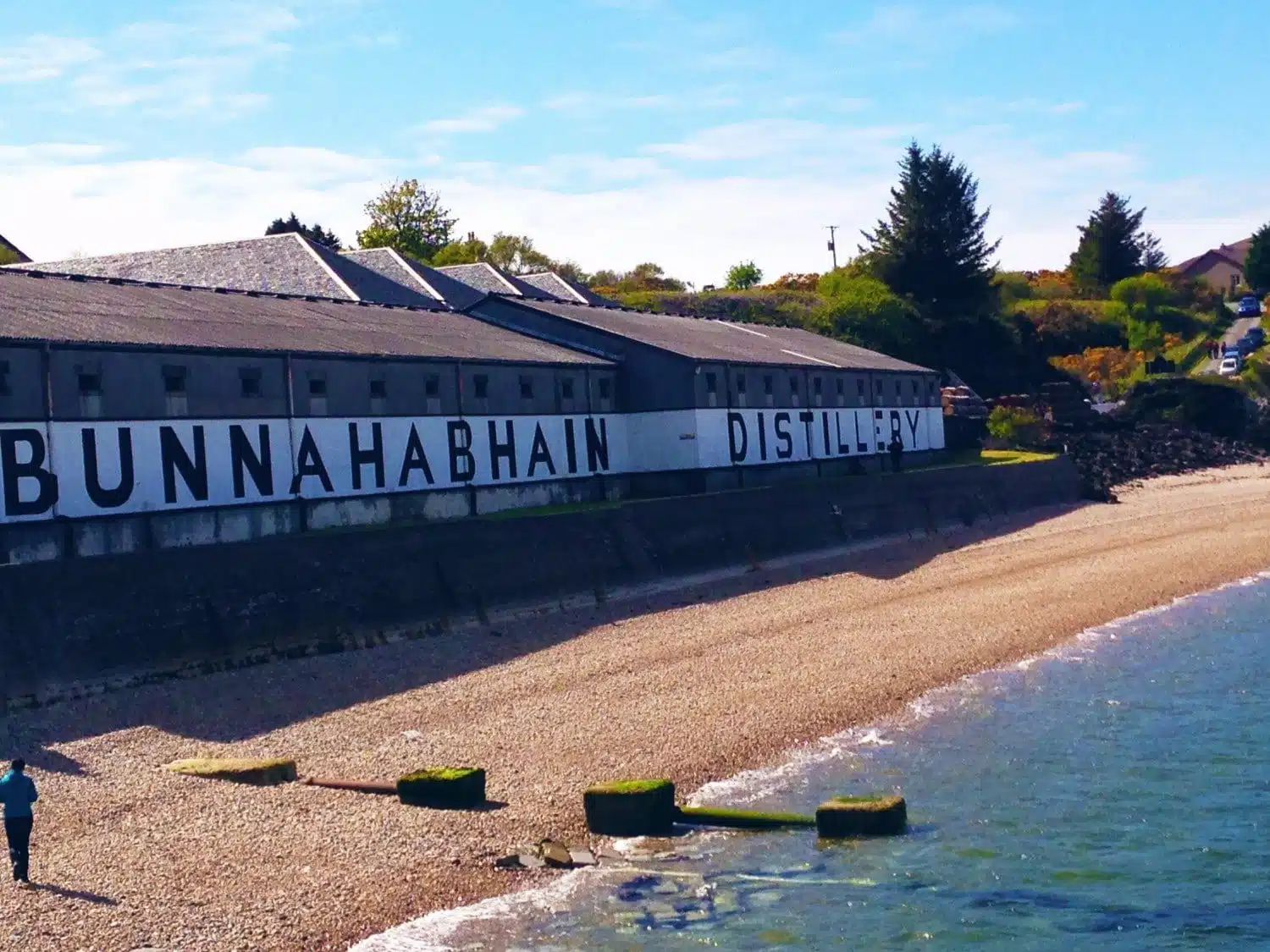 Tours are available to book online here. Tickets are £15.
Jura Whisky Tours – From 10am
Tours are available to book online here. Tickets are £15.
Saturday 3rd June
Ardbeg – From 10am
Programme tbc at Ardbeg Distillery. £10 entry.
Sunday 4th June
Fèis ìle Bowling – 1:45pm
Traditional end-of-festivities bowling at Bridgend Bowling Green. £3 entry.
Do I Need to Book Events?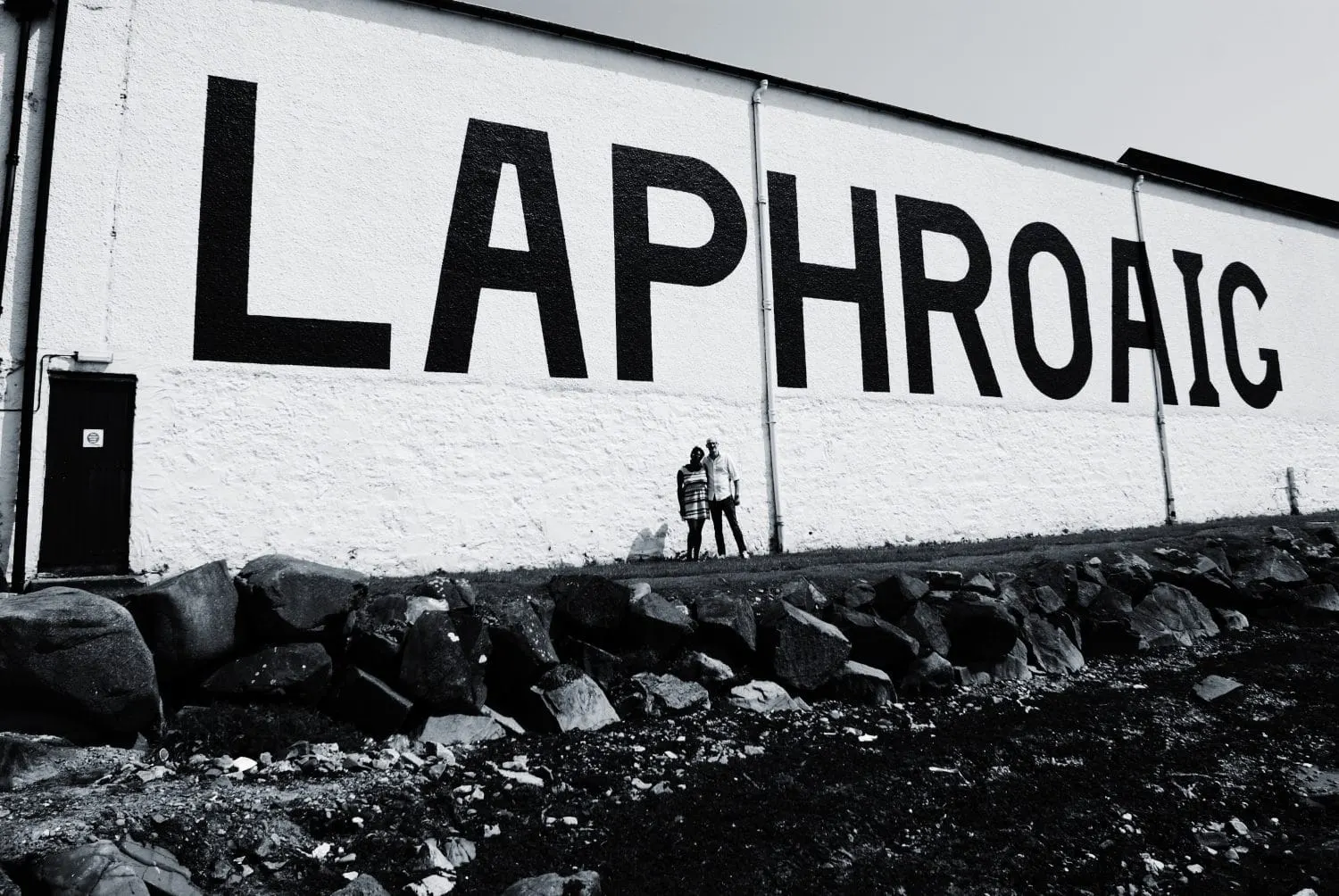 For distillery days, you can simply turn up at the distillery and enjoy the music, have a few drams and enjoy the atmosphere with no booking necessary.
That said, the events hosted by the distilleries are really interesting so it's worth booking onto at least a few of them.
If you want to go to any of the events, book as far in advance as possible as they do sell out. It may be that you can nab a ticket from a cancellation on the day though.
What's the Islay Music Festival and is it Different?
Feis Ile's full name is actually the Islay Festival of Music and Malt.
There's a lot of live music during the day at the distilleries, but there is also a separate programme of concerts and ceilidhs going on throughout the week held in different locations across the island.
How do I pronounce Fèis Ìle?
Faysh Eeyla. It's Gaelic you know.
How to get to Islay?
There are two ways to get to Islay from the mainland: fly or drive and take the ferry.
Ferry to Islay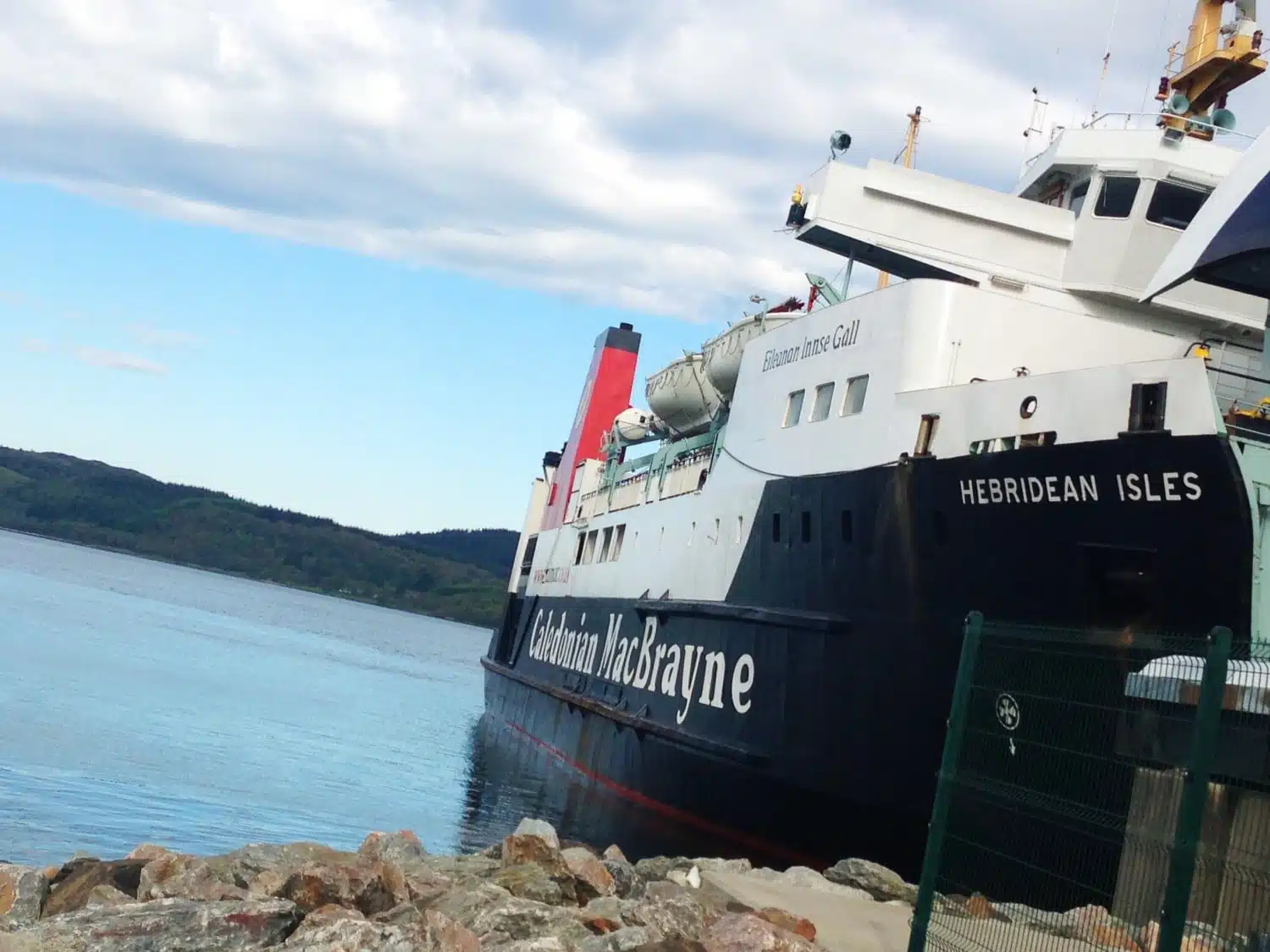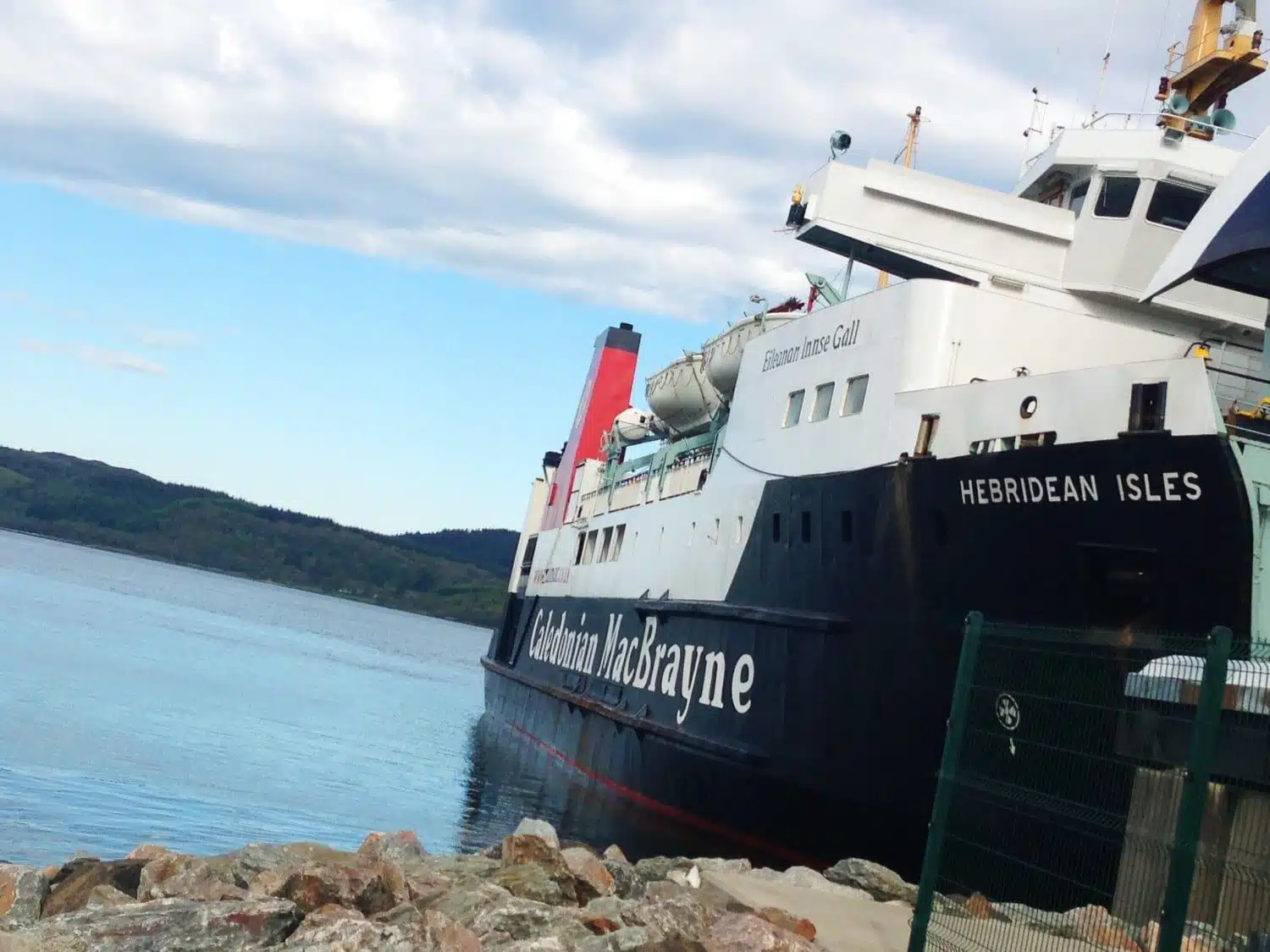 The ferry is run by Caledonian MacBrayne Ferries (CalMac for short). You'll need to drive to Kennacraig, which is the port on the mainland. From Kennacraig, you can take the ferry to Port Ellen or Port Askaig, the two ports on Islay.
If you are planning on taking the ferry to the Islay festival of whisky, try to book as far in advance as possible. They do sell out of spots quite early for some of the days during the festival.
Kennacraig is roughly a 2.5 hour drive from Glasgow. It's about a 9 hour drive from London.
The road to and from Kennacraig can become congested during the festival, so you should factor that into your driving time to ensure that you catch your ferry.
Kennacraig is in the area of Argyll and Bute – there's plenty to see in this area, so it can also make a good stopping point on the way to or from the festival.
Flights to Islay
Flybe fly from Glasgow to Islay. The flight takes about 40 minutes. You can book your tickets here.
Accommodation
There's a range of accommodation in Islay and, as I mentioned, it tends to get booked up very quickly. If you can, I recommend staying at 15 Distillery House – it's cosy and no-frills, but it's got everything you need for a charming (and whisky-filled) stay.
Check Rates and Availability for all Accommodation in Islay
That's it. The Islay Festival of Music and Malt in a nutshell. See you there!
Heading to Islay? Read More Scotland Travel Guides