Looking for the best hikes in Colorado? Discover the state's most impressive terrain – from chilled-out walks to intensive hikes.
It's no secret that Colorado is (probably) my favourite state in the USA. If the abundance of natural beauty throughout the area doesn't impress you, maybe the sheer coolness that Denver offers will.
However, you would very much be a fool not to check out the nature that Colorado boasts, from the Rocky Mountain National Park to the ski-slope heaven that is Aspen. There's endless scope for adventure.
There are hundreds of miles of trails throughout the state, from short strolls to challenging treks. Whether you want to go for a leisurely hike or take part in a backpacking trip, these hikes in Colorado are perfect for beginners and experts alike.
Strap on your snowshoes and let's get ready to explore.
Best Hikes in Colorado
Garden of the Gods (Perkins Central Loop)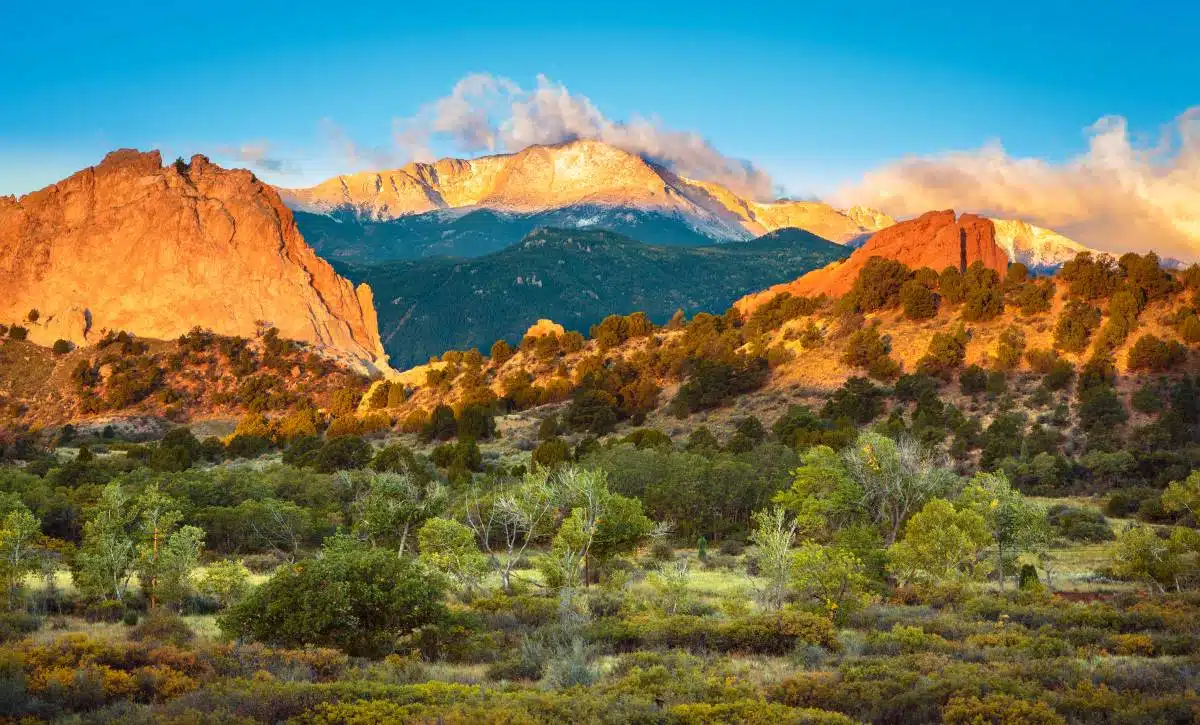 Length: 1.5 miles
Difficulty: Easy
I'm kicking things off with what might just be the most famous Colorado hike (and certainly my favourite), the Perkins Central Loop towards the Garden of the Gods.
This short loop trail will treat you to magnificent views of the iconic rock formations that give this trail its nickname. This is one of the best hikes Colorado boasts and is also a top spot for rock climbing (if you've got a permit).
The best bit? You don't need heaps of special hiking gear to take on this walk as it's mostly paved in concrete. If you're bringing little ones or just fancy an easy gateway into hiking, this is a beautifully rewarding one to start with.
Crystal Mill
Length: 9 miles
Difficulty: Moderate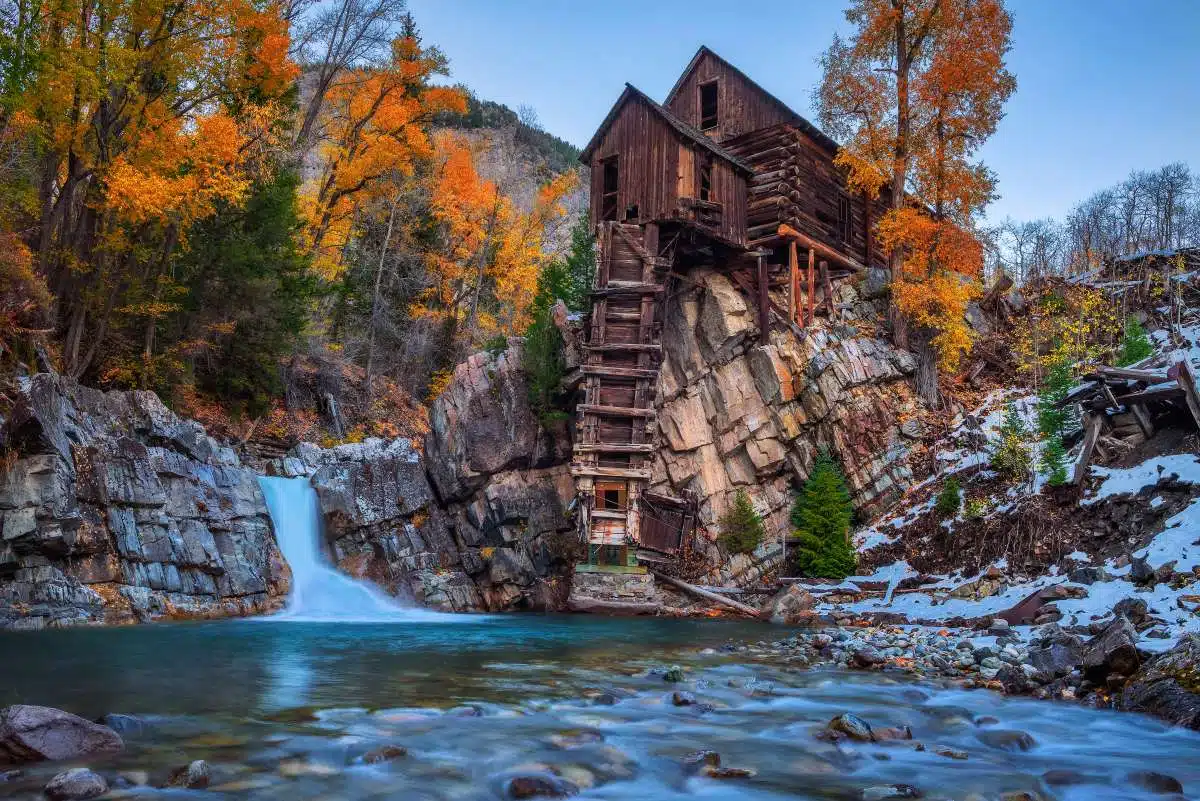 It's a bold claim, I know, but Crystal Mill might just be the most beautiful hike in Colorado. Make the journey and you'll be rewarded with picturesque views of an old mill atop a pretty waterfall.
The beginning of the hike is the most difficult part, once you've managed to overcome the steep start, it's a pleasant hike all the way to the old mill. Now, I'll let you in on a little secret – you can take a jeep tour to the very top, but where's the fun in that?
Head here in autumn, or outside of peak tourist season at the very least, to get the most out of this visually stunning trail.
Emerald Lake Trail
Length: 3 Miles
Difficulty: Moderate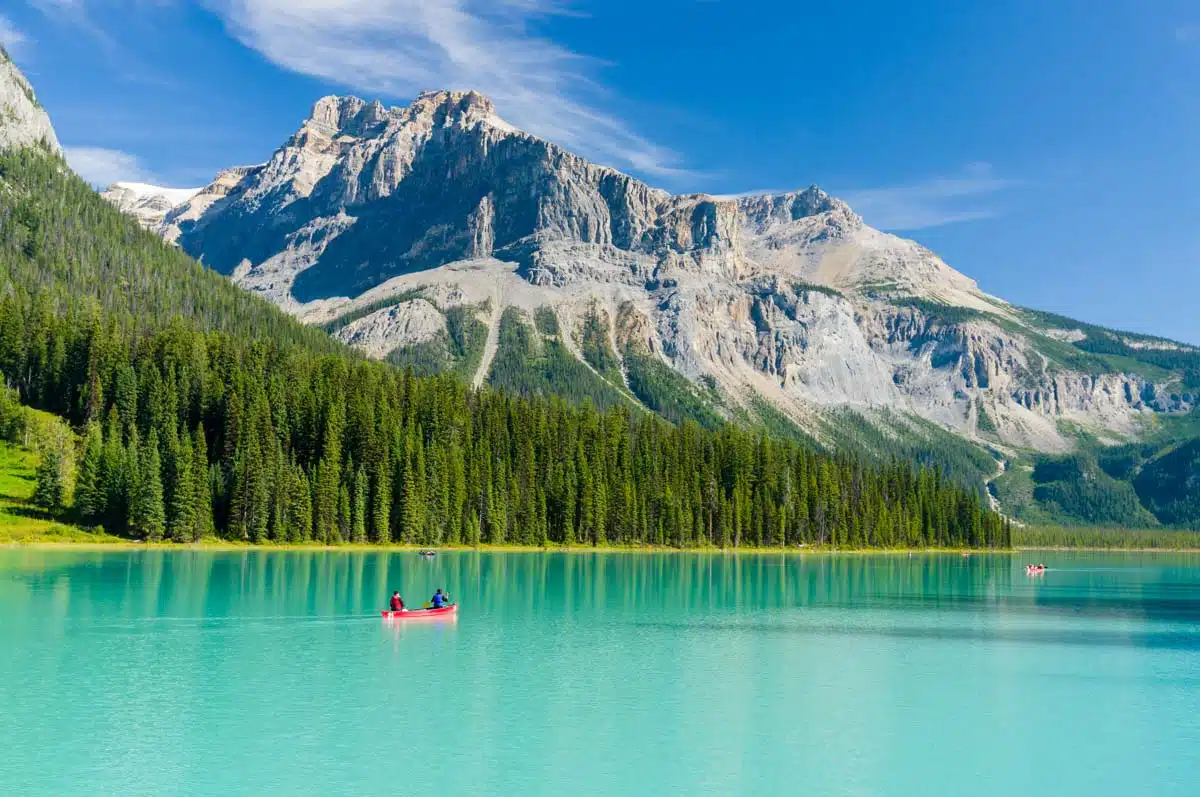 Hiking in Colorado doesn't get much better than on the Emerald Lake Trail.
Beauty in abundance awaits, with snow-tipped peaks and glimmering icy paths (be warned: very slippy) lining the route throughout most of the year. Head here for stunning panoramic views of the Rocky Mountain National Park, including a pretty clear view of Bear Lake.
In terms of difficulty, the final section of the route is probably the most challenging – it's far steeper than the rest of the hike, but more than manageable for most people if you take it slow and are fully-equipped.
Note: You'll likely need spikes to safely hike this route whilst the paths are still icy.
Lost Man's Loop
Length: 9 miles
Difficulty: Moderate – Difficult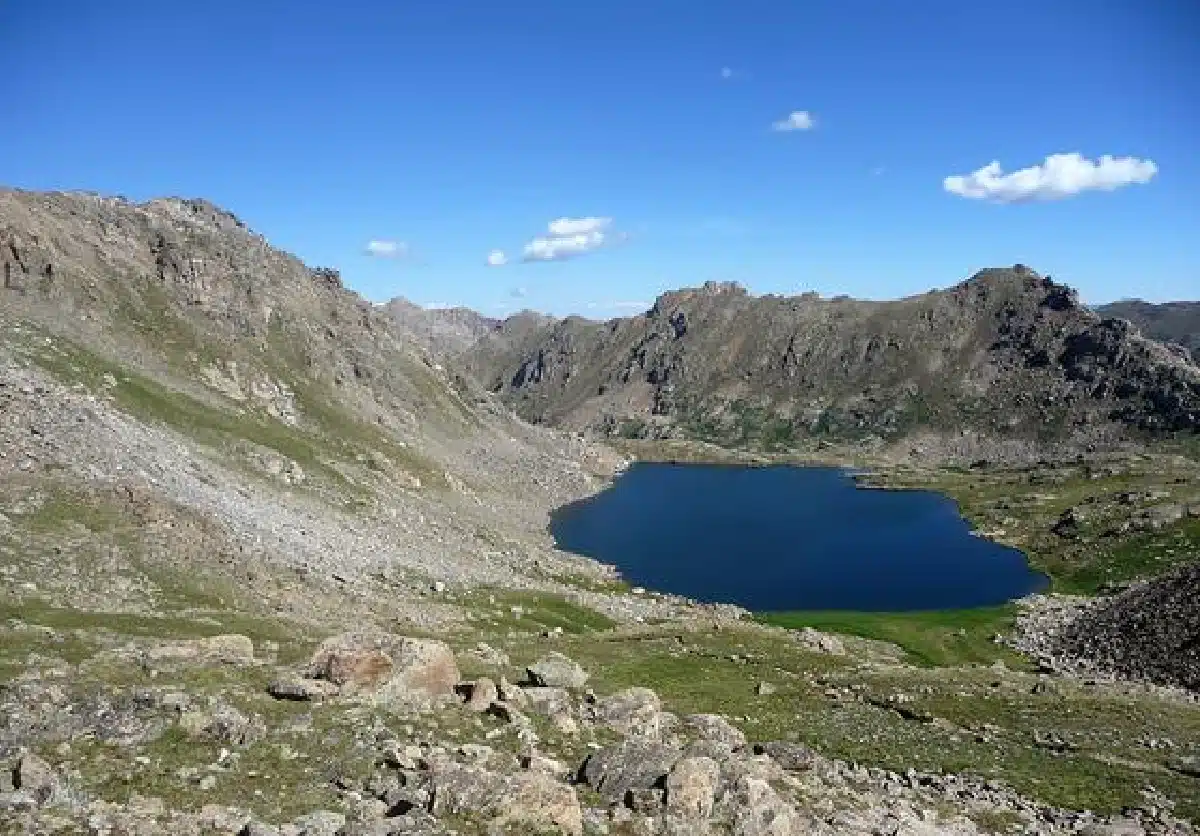 Don't let the name fool you, the start and endpoints of the Lost Man's Loop hike are actually a few miles apart. This is a relatively tricky 9-mile hike that takes the best part of an afternoon, however, it's truly beautiful. And one of my favourite places to hike in Colorado.
This hike is a versatile one that features two high alpine lakes and gorgeous expansive meadows. There are two different routes you can take, depending on your starting point. If you prefer a shorter hike, however, I recommend taking the Independence Lake Trailhead.
This trail also drops off into meadows that surround Independence Lake. If you have the time and energy, this area is well worth exploring. Unfortunately, you cannot take dogs, bikes, or horses on this trail, so keep that in mind before you bring your pets along for the ride.
Crater Lake
Length: 3.5 miles
Difficulty: Moderate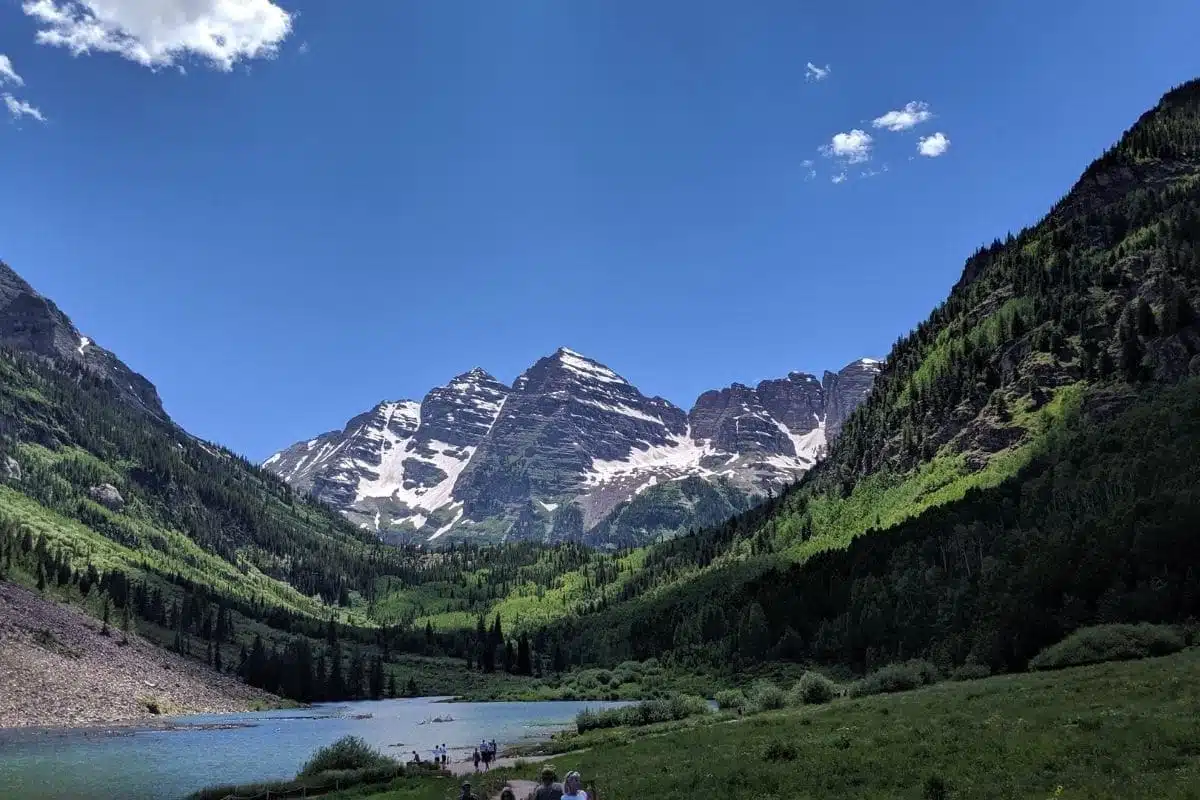 If you're looking for a moderate hike with spectacular scenery, look no further than Crater Lake. Located just outside of Aspen, this hike is unrivalled in terms of beauty.
In fact, the lake itself, surrounded by gorgeous greenery and foliage, is a photographer's dream. Pack your fanciest camera and make sure to stock up on extra storage.
However, the hike itself is also gorgeous, boasting gushing waterfalls, and vibrant colours (particularly in autumn), and is the perfect place to spend a cool summer evening. If you can, I recommend obtaining a permit and staying on the lake overnight.
You don't need to expend a whole lot of energy to witness these wonderful views. However, if you would like to, you can extend your hike beyond the lake, and experience a grade 3 scramble up to the top of North Twilight.
If you're up for the challenge – I cannot recommend it enough. Don't be put off by the grade 3 scramble, as long as you come well-prepared and take your time, you'll definitely be able to manage it.
Bridal Veil Creek Trail
Length: 1.8 miles
Difficulty: Moderate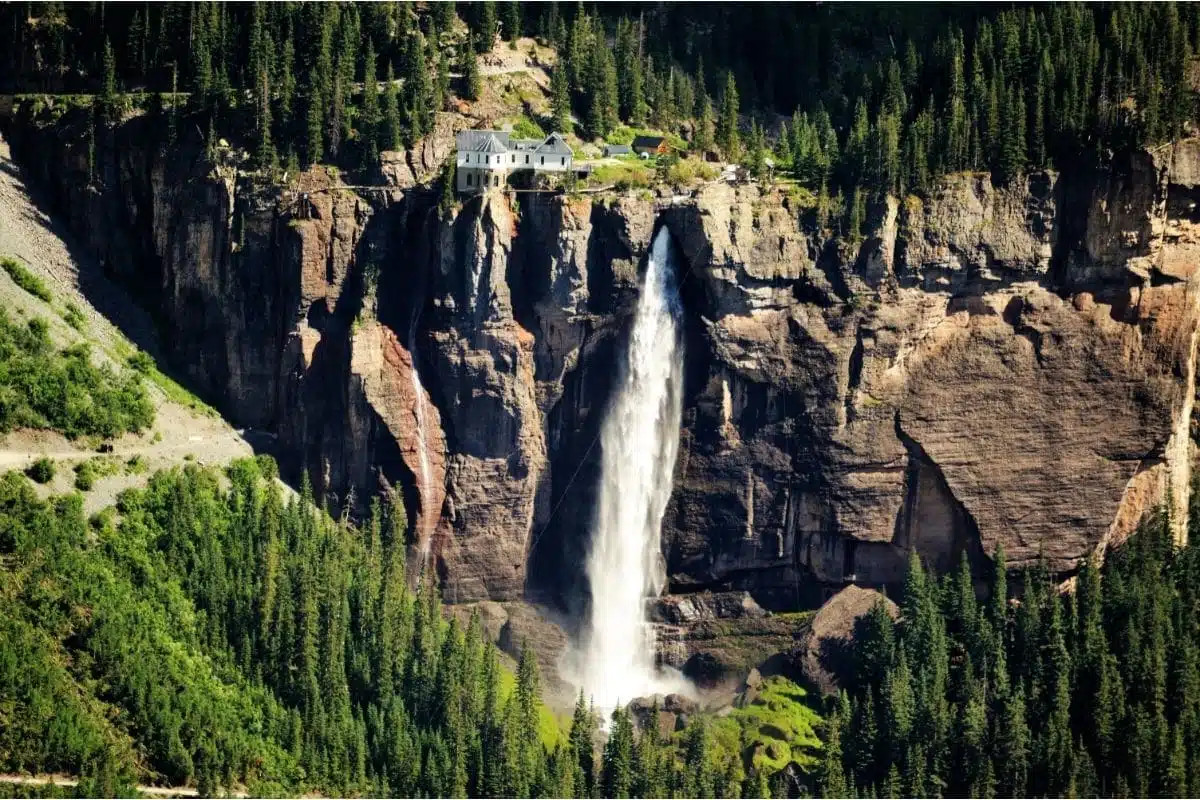 This trail is easily one of the best hikes in the Colorado area – mainly due to the fact that Bridal Veil Falls are the tallest free-falling waterfalls in Colorado. Standing at a whopping 365 feet tall, they attract visitors from all over the globe.
This is a moderately easy hike, but it is worth remembering that the elevation is quite large, at around 1650 feet. As such, even though it is just 1.8 miles to the top of the falls on the road, you should be prepared for a rather tiring trek.
Looking for an even bigger challenge? You're in luck. There is now a new trail that extends from the parking area to the bottom of the waterfalls. This terrain is rough, uneven, and includes hazardous water crossings. As such, regardless of the trail you choose, you should not arrive unprepared.
Butler Gulch Hike
Length: 5 Miles
Difficulty: Moderate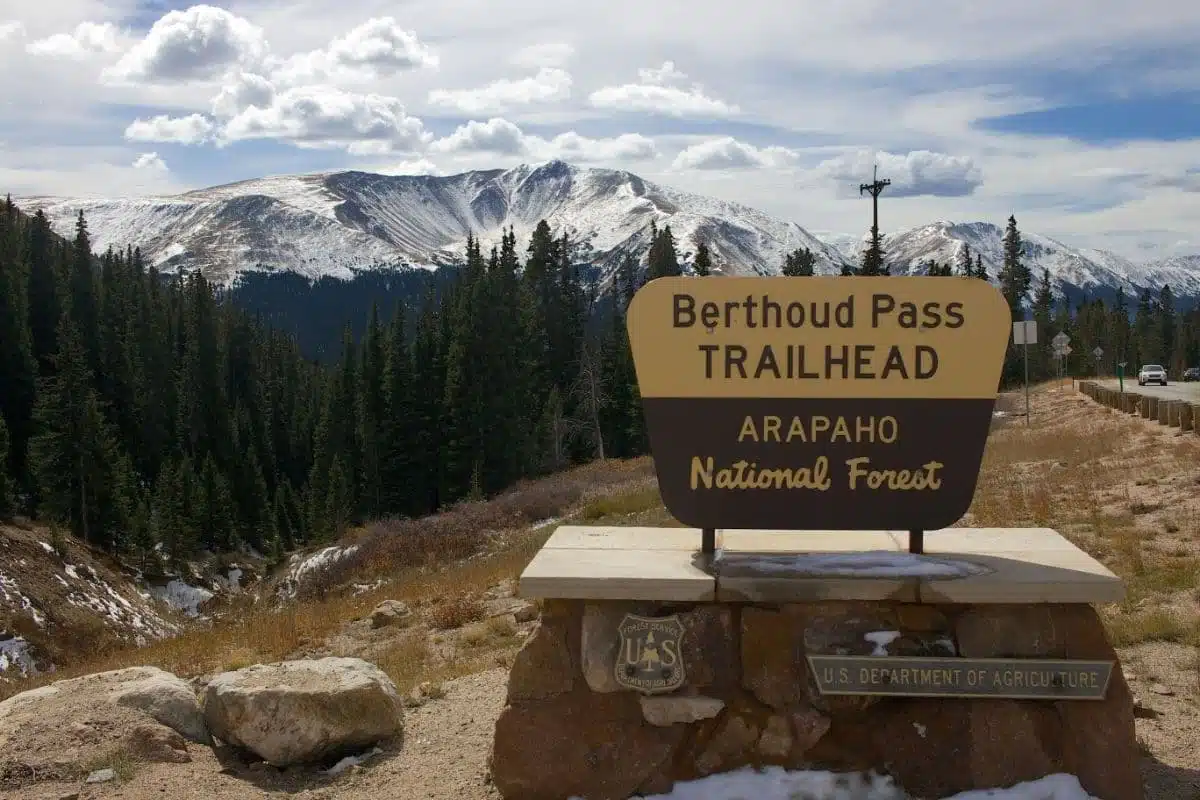 This trail, near Berthoud Falls, is a moderately difficult trail – it's rather shady for half of the hike until you extend above the treeline. Once you've reached this point, you're met with the most spectacular views of peaks and wild foliage everywhere.
You also have the opportunity to extend this hike into a longer loop. You will find a spur trail at the top of the hike which connects to the CDT. If you follow this trail, you will walk a total of 9 miles – it is a very energetic but fun trail.
In fact, if you're a fan of an upbeat hike, including a lot of steep climbs and stream crossings, this one is a great option for you. In fact, if you're a fan of snowshoe hiking in the winter, Butler Gulch Hike is a really great spot – in fact, it's one of the best winter hikes in Colorado.
It's approximately a 5-mile round trip, however, it is worth noting that the skill level changes to be difficult throughout the winter months. As a bonus, if you have a furry friend, you can bring them along with you on this trail, as long as you keep them on a lead.
Hanging Lake
Length: 3 miles
Difficulty: Moderate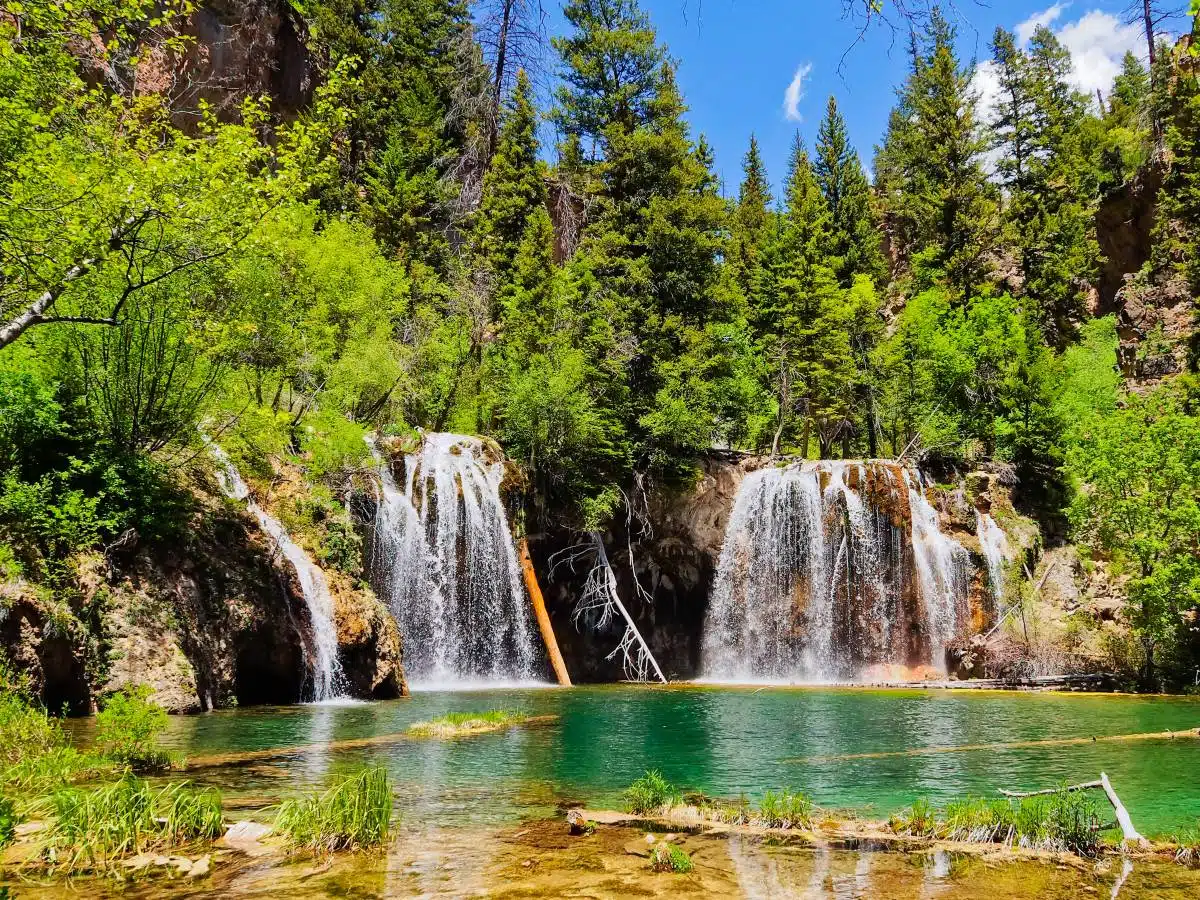 Hanging Lake is one of the most noteworthy spots in Colorado. It's one of the state's most popular hikes, thanks to its gorgeous waterfalls, turquoise waters, and luscious foliage-filled surroundings.
Hanging Lake was named a National Natural Landmark in 2011, and it's not hard to see why. The trail is pretty short at just over a mile in length, however, it's rather steep and the terrain is quite rocky – so be cautious.
Although, you don't need to let the difficulty put you off. There are a lot of rest spots on the trail, so you can truly take your time and simply enjoy the scenery – and there is just so much beauty to look at.
Trail permits are required all year-round. This is because the hanging lake has a fragile ecosystem that must be protected.
It's also worth mentioning that the trail has been closed recently due to mudslides – so always check before you travel.
Longs Peak
Length: 14.8
Difficulty: Difficult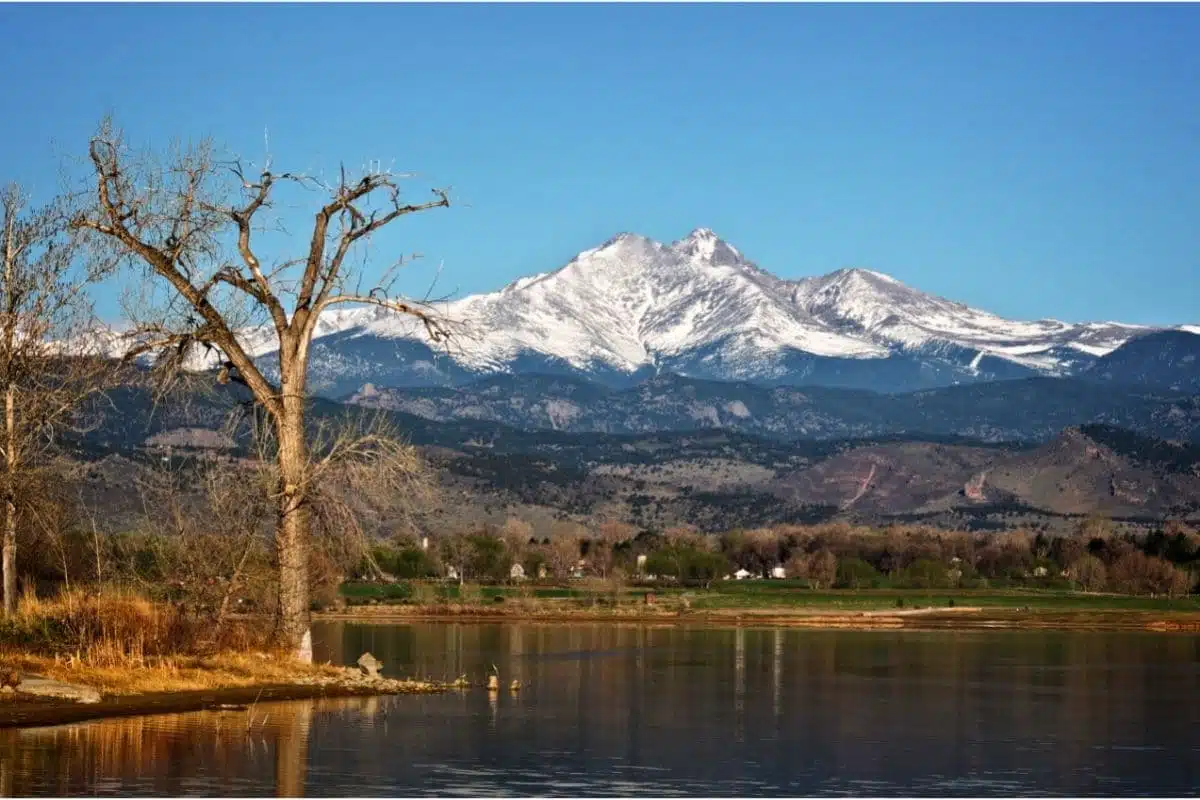 Now, I'll warn you that this hike is not for the faint of heart. In fact, only 50 percent of people that attempt to hike this trail actually make it to the summit.If you are going to attempt this hike, you need to be prepared and pick a day with optimal weather conditions.
The trail itself starts on a well-maintained road that explores pine forests, and steep switchbacks. The Boulder Field is where the real challenge of the hike begins, thanks to a steep scramble up the rocks.
The Keyhole is a mile from the summit, however, you can't get complacent here. In fact, there still remains a dangerous and exposed hike to the top. You'll experience a lot of slippery shale along the ledges and narrows, so make sure that you wear gloves.
Once you reach the summit, the whole ordeal will feel redundant. It is one of the most rewarding hikes in the world (in my totally unbiased opinion).
Blue Lakes Trail
Length: 11 miles
Difficulty: Moderate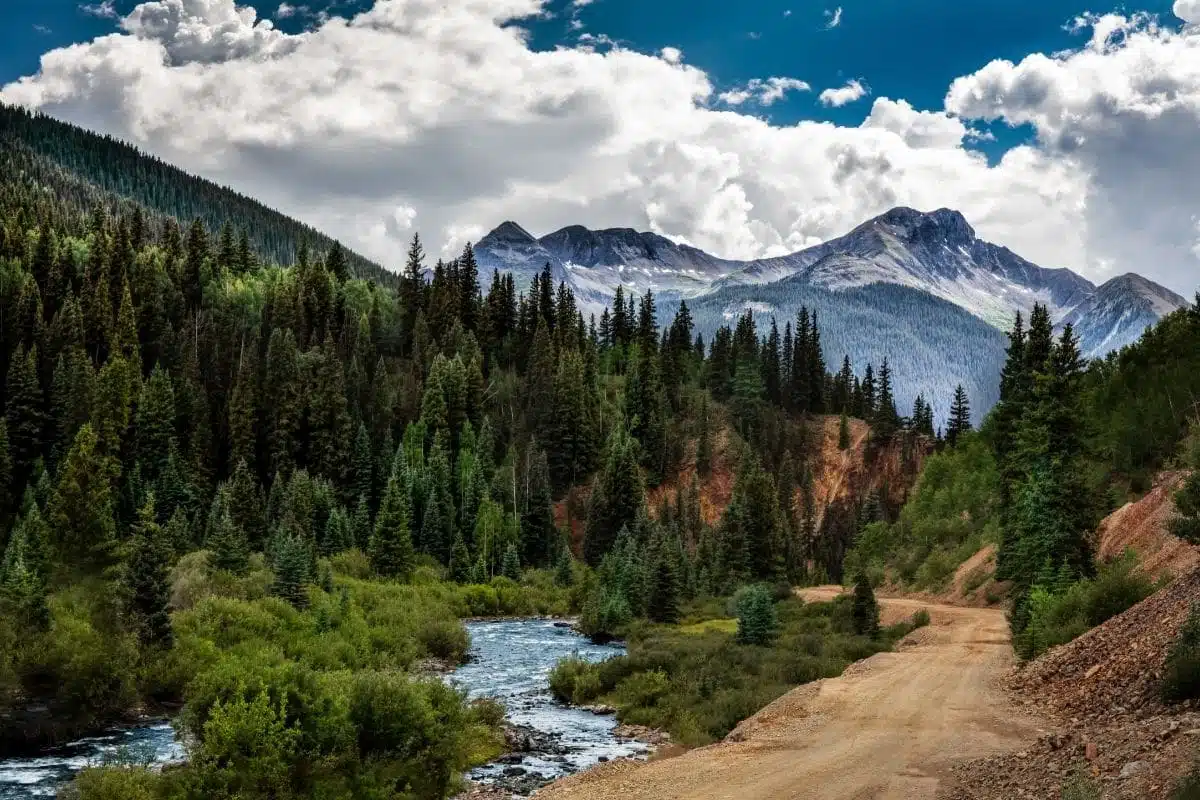 If you're looking for a trail that will offer outstanding views, gorgeous lakes, and blooming wildflowers, you need to check out The Blue Lakes Trail. This is a popular hike that extends around three scenic lakes and explores incredible glacial basins.
There are a number of hiking options around this area. You can hike to the lower blue lakes. You could also hike from the lower blue lakes to the upper blue lakes. Or, you could go from the upper blue lakes to blue lakes pass.
Or, you could opt for a combination of the three. Regardless of your chosen length, you will get to experience some of the most gorgeous mountainous views you'll ever see. If you have prior climbing experience, I recommend attempting Mt. Snuggle's southwest ridge.
It's important to note that each of these trails is very popular. Also, remember to come prepared, as it could be an 11-mile round trip.
Best Hikes in Colorado: Practical Tips and Map
Make sure that you're completely prepared for the hike you plan on undertaking. For example, for the Emerald Lake Trail it's a good idea to have snow shoes and poles to ensure that you remain safe during your hike.
Many of these hikes take place in the Rocky Mountains – don't miss my guide for more inspo.