Deciding what to pack into your weekend in Denver? I've mapped out a perfect 3-day itinerary to the Mile High City for you to bring along. You're welcome.
I'll be honest, the first time I visited Denver I didn't know what to expect. It was never at the very top of my bucket list.
Things quickly changed when I clocked the vibrant food scene, uh-mazing artwork and the truly impressive amount of museums.
Then I discovered the city parks, countless craft beer bars and brunch spots, and the popular festivals and events that make Denver one of the most vibrant cities in the USA and it was game over.
So how do you fit in the head-spinning amount of activities and adventures on a 3-day Denver itinerary? Read on to learn how you can get the most out of your short stay in one of my favourite US cities.
3 Days in Denver Itinerary
Denver Itinerary Day 1: Explore the City
On your first day in Denver, you'll hit the ground running.
First, check out incredible street art in RiNo, enjoy a boozy afternoon walk around the lively neighbourhoods near downtown, and later end the day with delicious food and far-out sights at Meow Wolf.
Check Out the Street Art in RiNo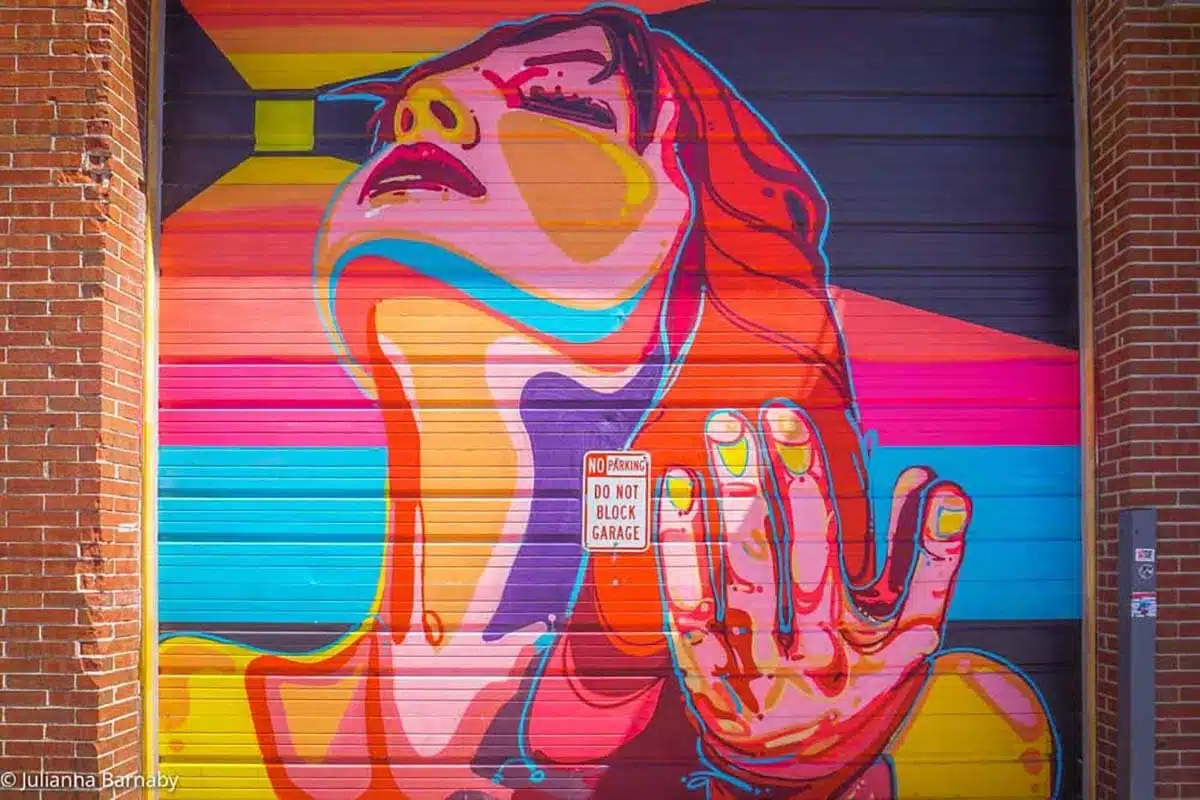 RiNo was once home to the famous Crush Walls festival, and now hosts the International Mural Festival in 2023. Artists gather from around the world to paint murals on the walls in the trendy River North Art District (RiNo).

I've written a complete guide to the Denver murals but, if you're planning a Denver weekend trip, start your day by walking around the RiNo neighbourhood packed with brilliant wall art that stays up year-round after the famous art fest.
You can even choose to head out on an E-Tuk tour if you have time, or hop around via Uber or public transportation. Check out murals and sculptures like the Blue Bear at the Colorado Convention Center, National Velvet at Highland Bridge or the murals at the Art District on Santa Fe.
Top Tip: You can enjoy this tour later in the day and go brewery hopping between checking out the art in RiNo. Dream day.
Grab Brunch at Denver Central Market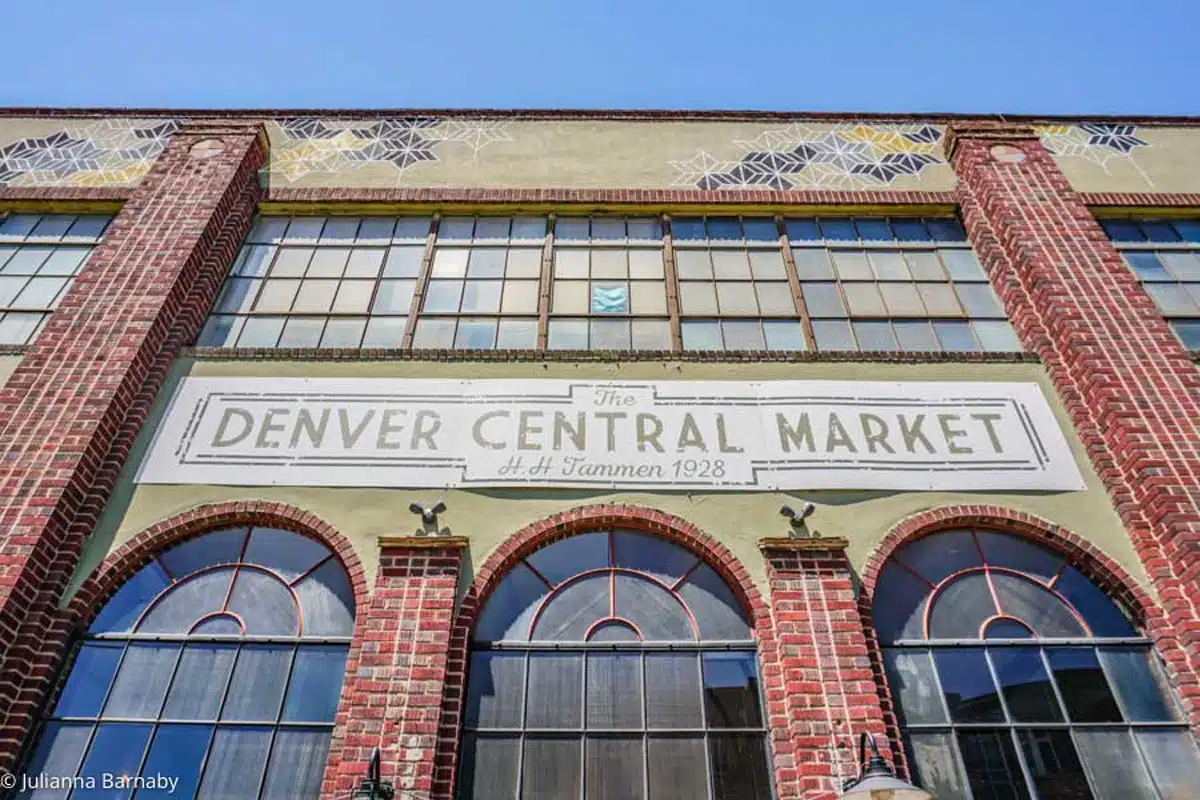 Honestly, you can make a case for heading to Denver Central Market at just about any time of day. There are vendors selling food morning, afternoon and night.
But enjoying a leisurely start to your day with brunch from one of the many popular food vendors is just a vibe you won't want to pass up on. Menus at many top spots feature Colorado's best ingredients featured in globally inspired dishes – Green Seed's salads are a huge hit with me.
My advice? Arrive hungry and eat your way around the market. Oh, and If you choose to head there later in the day, make sure you check out Curio Bar for cocktails, wine and beer.
Go Brewery Hopping on Larimer Street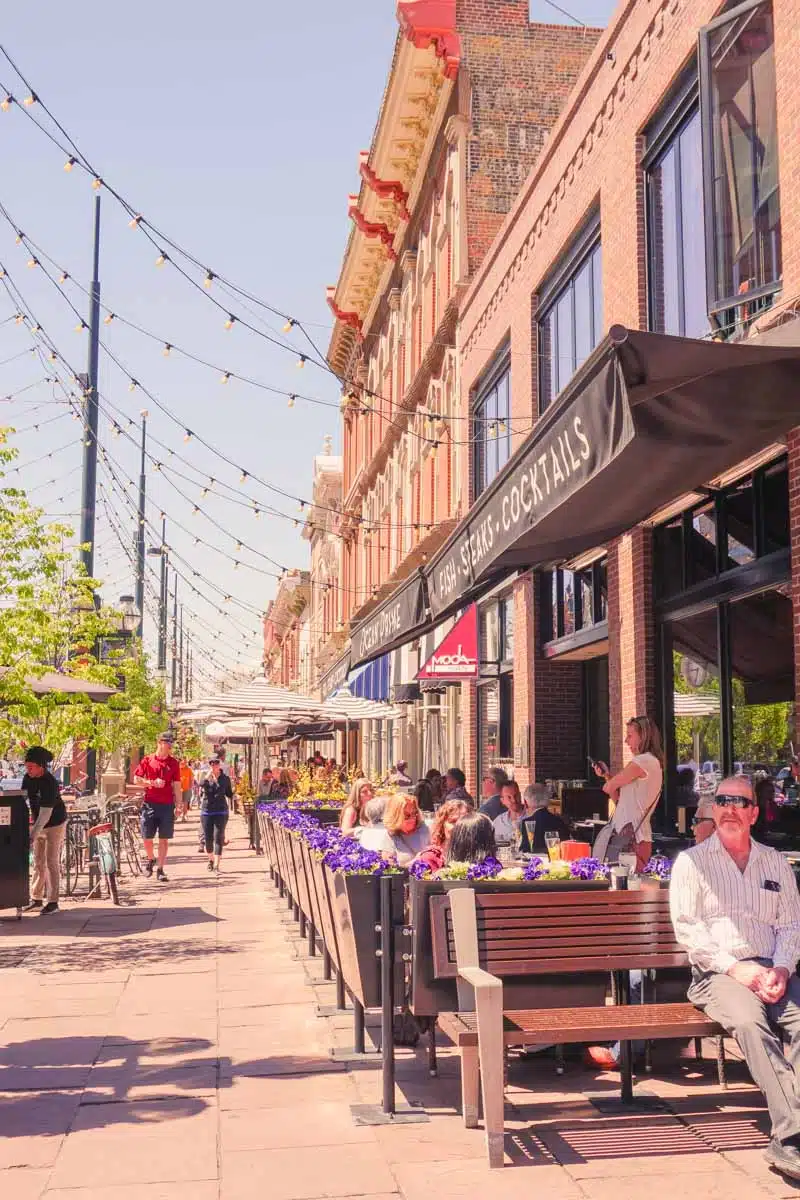 There are few places in the USA, or frankly the world, more famous for craft beer than Denver. After all, it's home to the Great American Beer Festival and has over 150 breweries nearby.

But if you happen to be near Larimer Square (definitely check out the shopping and dining on this busy street), it's a great launching point for a craft beer crawl. Tough Sell? I didn't think so.

If you're coming from Denver Central Market, you can walk your way down Larimer St. towards Larimer Square and hit up Odell Brewing Five Points Brewhouse, Ratio Beerworks and Larimer Beer Hall along the way.
Top Tip: For the most serious beer enthusiasts, plan your Denver itinerary around the Great American Beer Festival in September.
Check Out Dairy Block in LoDo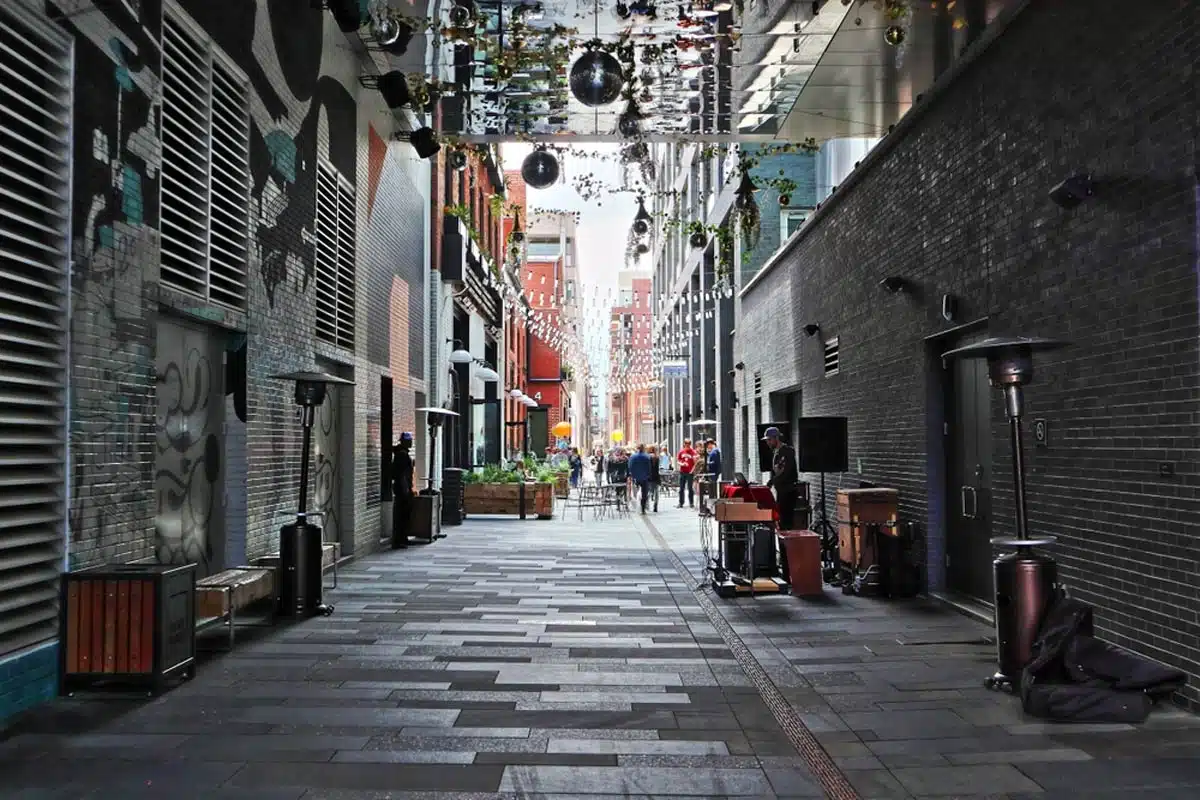 A short walk from Larimer Square, head over to Dairy Block in LoDo to see one of the trendiest sections of one of the coolest Denver neighbourhoods.

Sure, you can do plenty of shopping, do more day drinking (you're on vacation) or have a snack at one of the many food outlets. But you're also likely to stumble on some exciting local events, with the area being a hub for concerts, art fairs and other community events.
Top Tip: Check the calendar ahead of time to plan which day has a can't-miss event.
Have Dinner at Restaurant Olivia
After shopping at Dairy Block, you can grab an Uber and be at the trendy Restaurant Olivia in about 10-15 minutes.
The upscale restaurant boasts excellent small plates and exciting tasting menus with standouts like spaghetti with poached prawns and gremolata or pappardelle with braised lamb, English peas, feta and pickled rhubarb.
Top Tip: If you're planning your 3 days in Denver for June, you may need to make other plans as the restaurant is closed from 6/11-6/19 for a staff trip (how cool).
Check Out Meow Wolf Denver | Convergence Station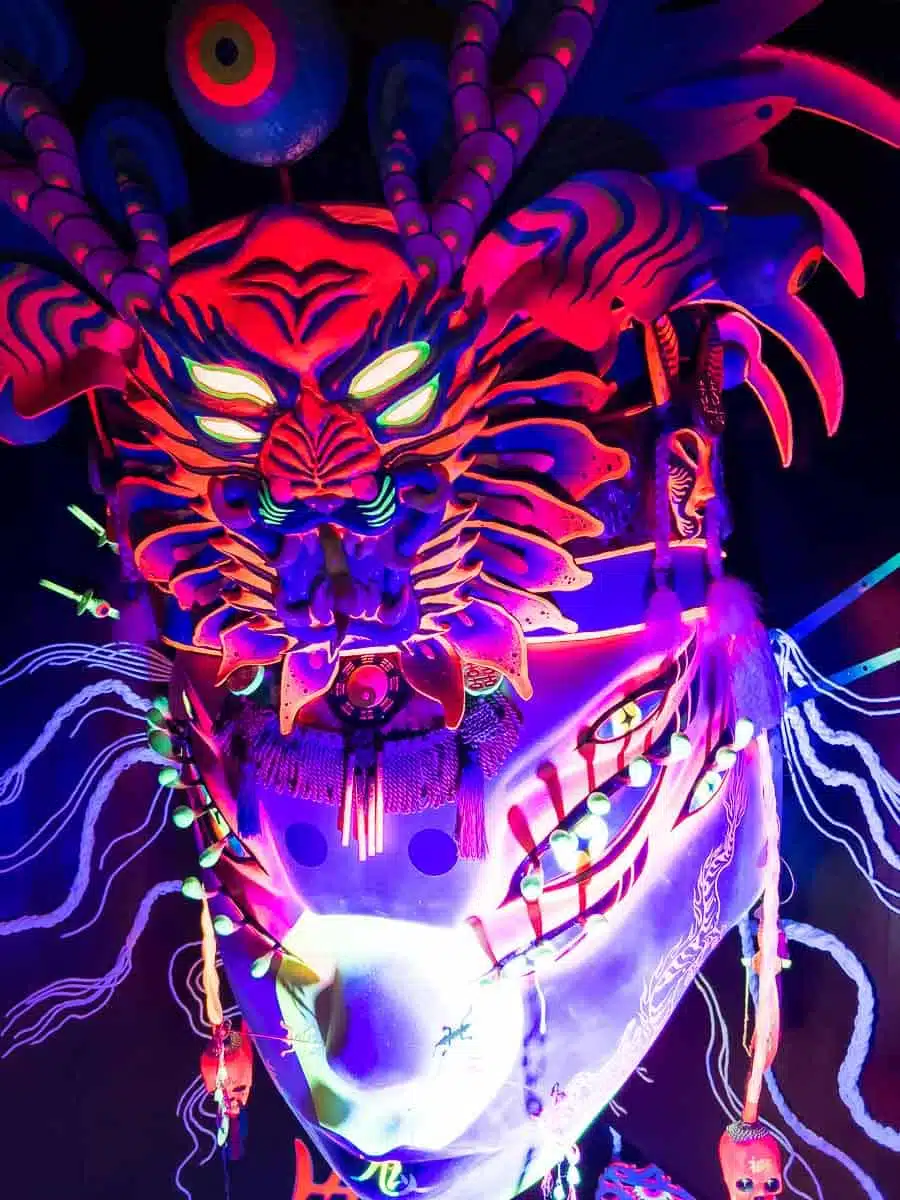 If any of your friends have been to Santa Fe you've probably seen the trippy photos of mind-bending lights and art installations in the fully immersive art gallery Meow Wolf.
Well, the Denver location might actually one-up the original, as it's the biggest and "first multiversal transit station serving Earth." There's a first time for everything, right?
If you like thinking outside the box or just want fun photos for the 'Gram, Meow Wolf is a must-see.
Top Tip: They're open until 10 pm, so this is a great activity before heading to bed or having a nightcap at the famous Brown Palace Hotel & Spa on your Denver weekend itinerary.
Denver Itinerary Day 2: Explore the Parks and Museums
Today is all about exploring the (oh so many) museums and parks around downtown Denver.
I hope you brought your best walking shoes; you'll put in some steps today.
Visit the Molly Brown House Museum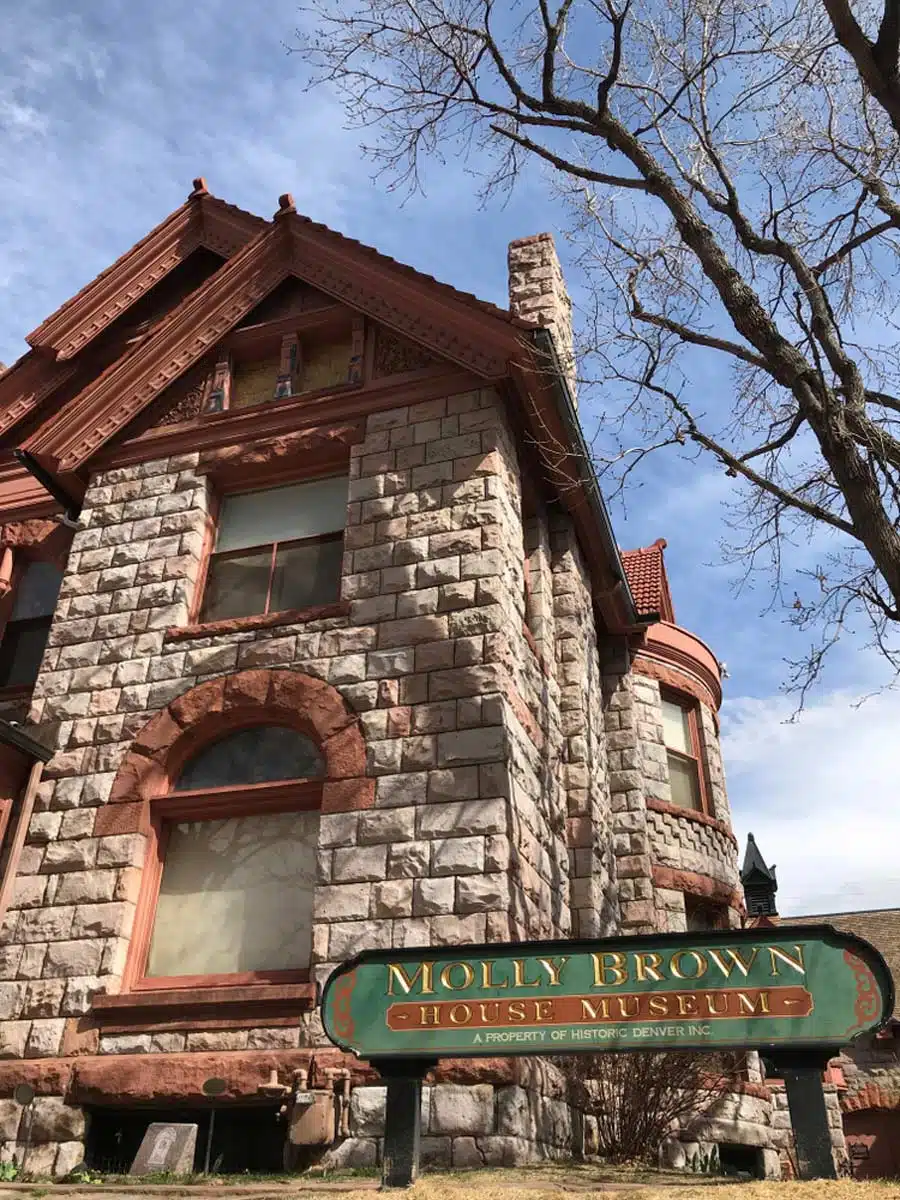 After having coffee and an early morning snack, start your day learning about the icon Molly Brown at her namesake museum.

Take a self-guided tour and learn all about the incredible story of the woman who survived the tragic sinking of the Titanic and went on to become a leader in the fight for women's rights. I can't think of a more inspirational way to start a day.
Psst… Denver State Capitol is nearby, so swing by if you fancy snapping one of the most important buildings in the city.
Get Inspired at the Denver Art Museum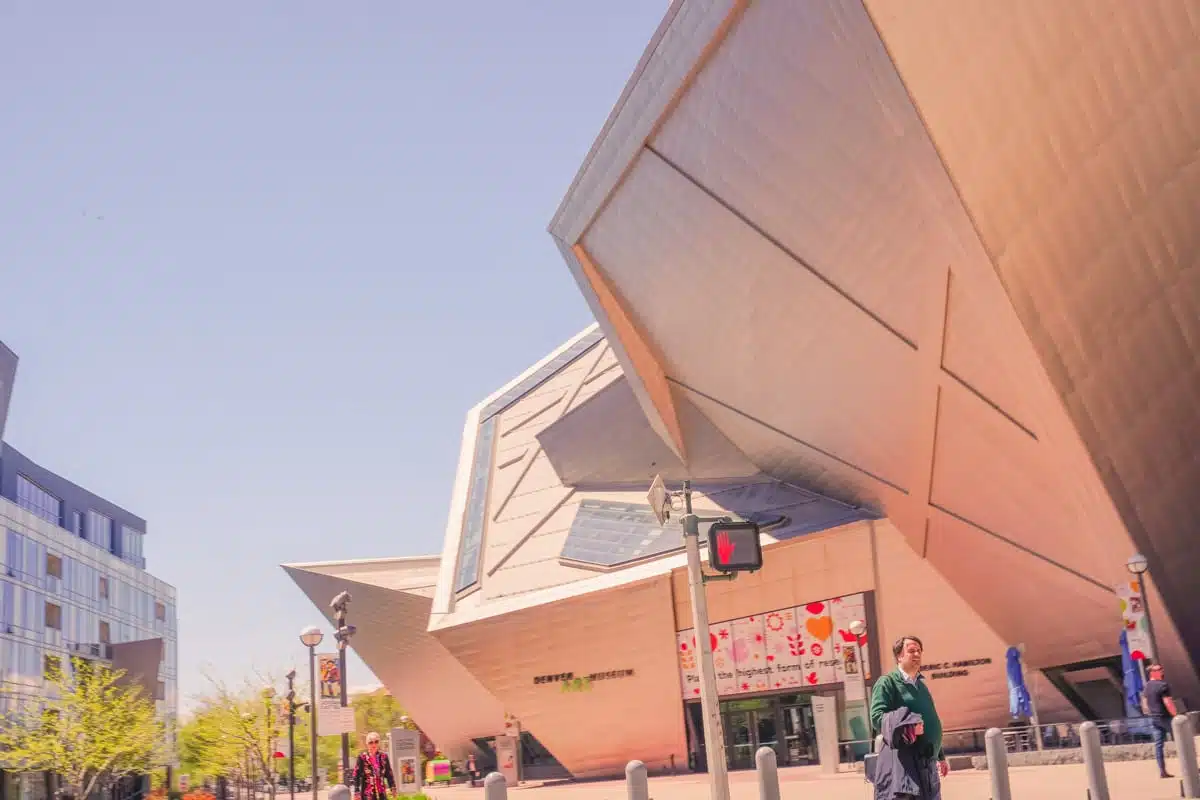 Wander over to the Denver Art Museum next and check out the vast collection of artworks that make up one of the most impressive galleries in the USA. You've already checked out Denver's so, for now, you'll get to see some of the more classic artwork.
Galleries and events feature stunning displays of artwork from multiple cultures and continents.
The Native American collection is particularly popular and has been celebrating Indigenous North American art for nearly 100 years.
Top Tip: If you think you'll visit a few other favourites like The Downtown Aquarium Denver or The History Colorado Center, you may want to book a City Pass through Get Your Guide to save on fees.
Have Lunch Near Washington Park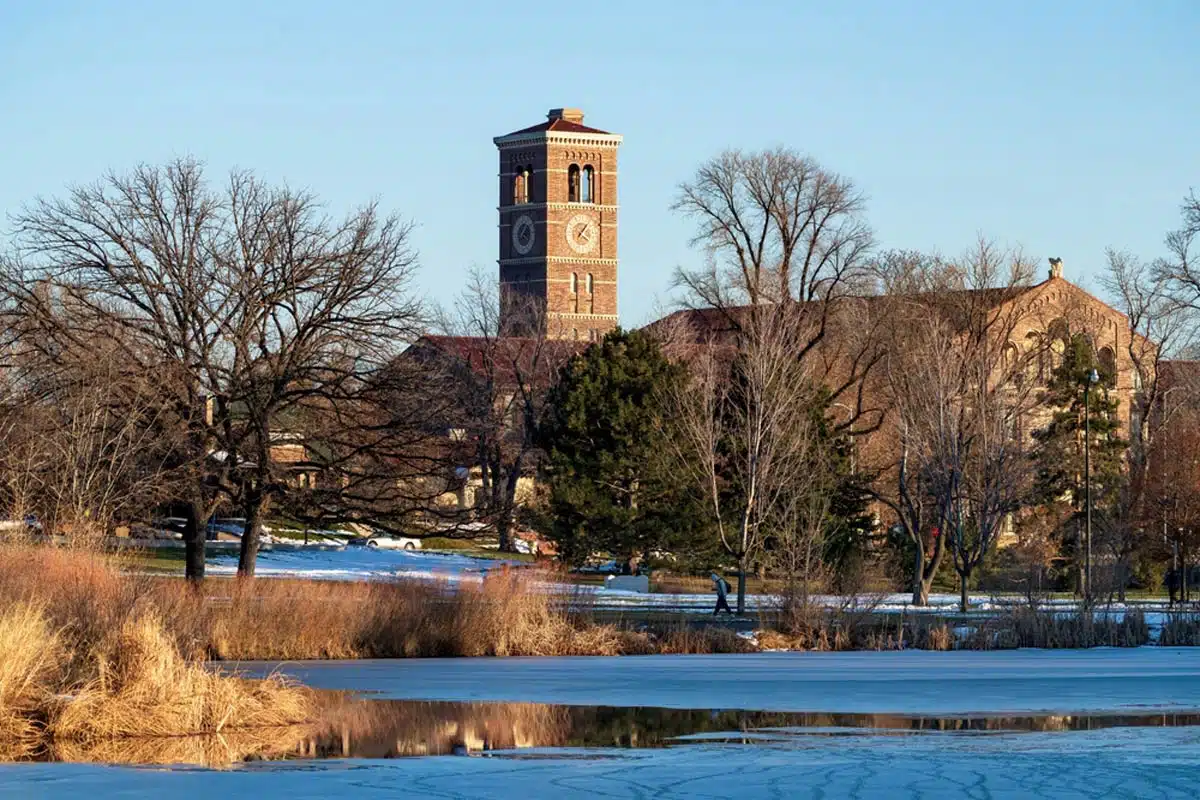 Head over to South Pearl Street, where you can enjoy some window shopping, excellent food, and perhaps a street festival if you get lucky. Bird is a popular spot to grab some pastries or coffee on the southern end of the park if you want something light.
Or, if you want to start up north and have a more substantial meal, try Blackbird Public House.
If you have time before your afternoon activities, head to Washington Park and plan to spend a couple of hours people-watching or participating in the action yourself. The massive 200-acre park is the perfect place to begin your day with a jog, bike ride, or casual walk through pathways past gardens, ponds, and fountains.
Stop by the Denver Zoo…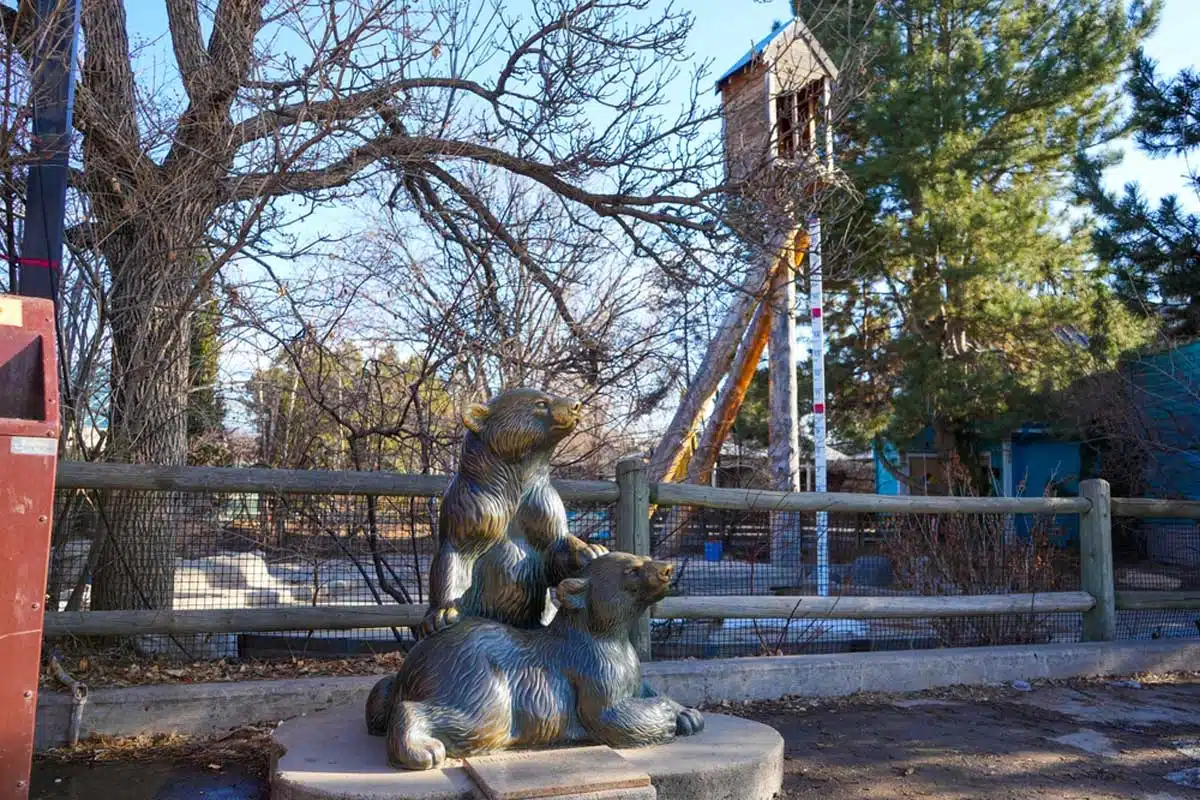 Located in Washington Park, Denver Zoo is well worth stopping by on your long weekend in Denver. The sprawling 84 acres of land are home to over 3,000 animals and a team of experts offering exceptional educational experiences and events.
… Or Visit Denver Botanic Garden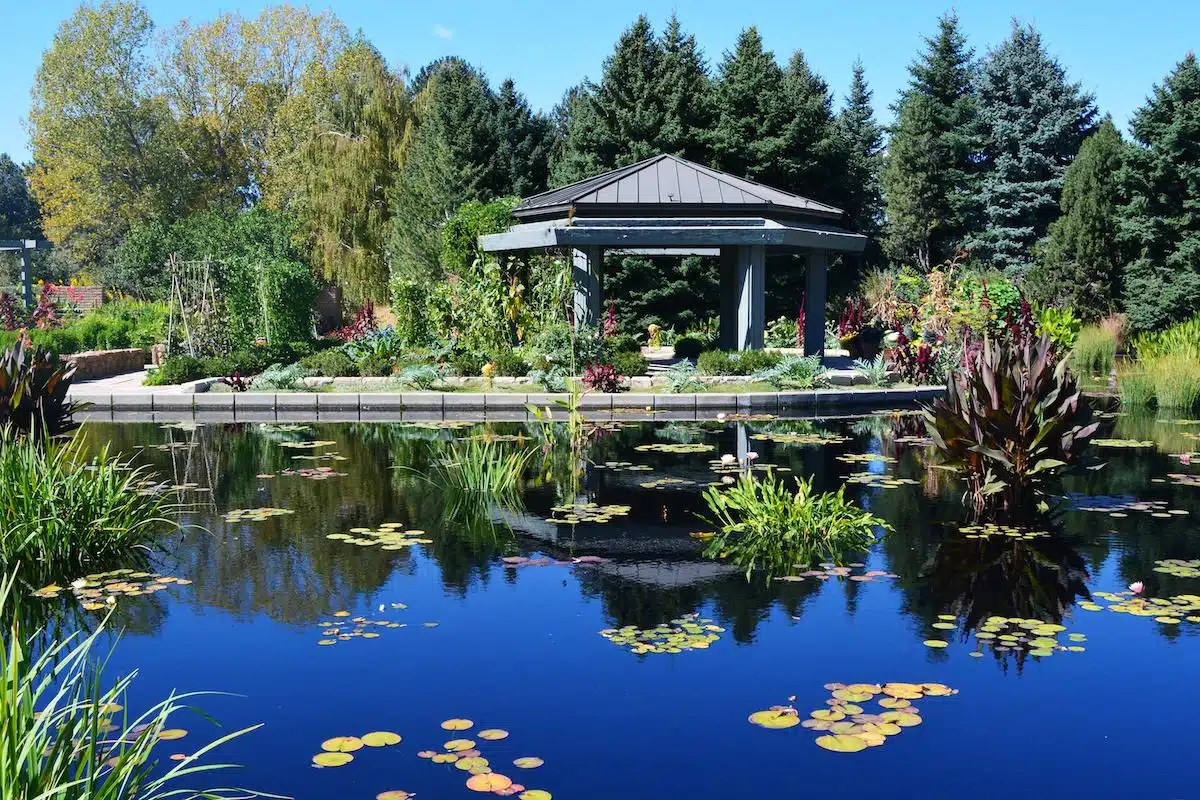 If you would rather pass on the zoo (I get it) head to the vibrant ​​LGBTQ+-friendly neighbourhood of Cheesman Park.
While you're there, visit the Denver Botanic Garden (get tickets here) and see the large collections of iris flowers, lavender. Check out the Summer Concert Series and Evenings al Fresco calendars for upcoming events.
Have Dinner in Union Station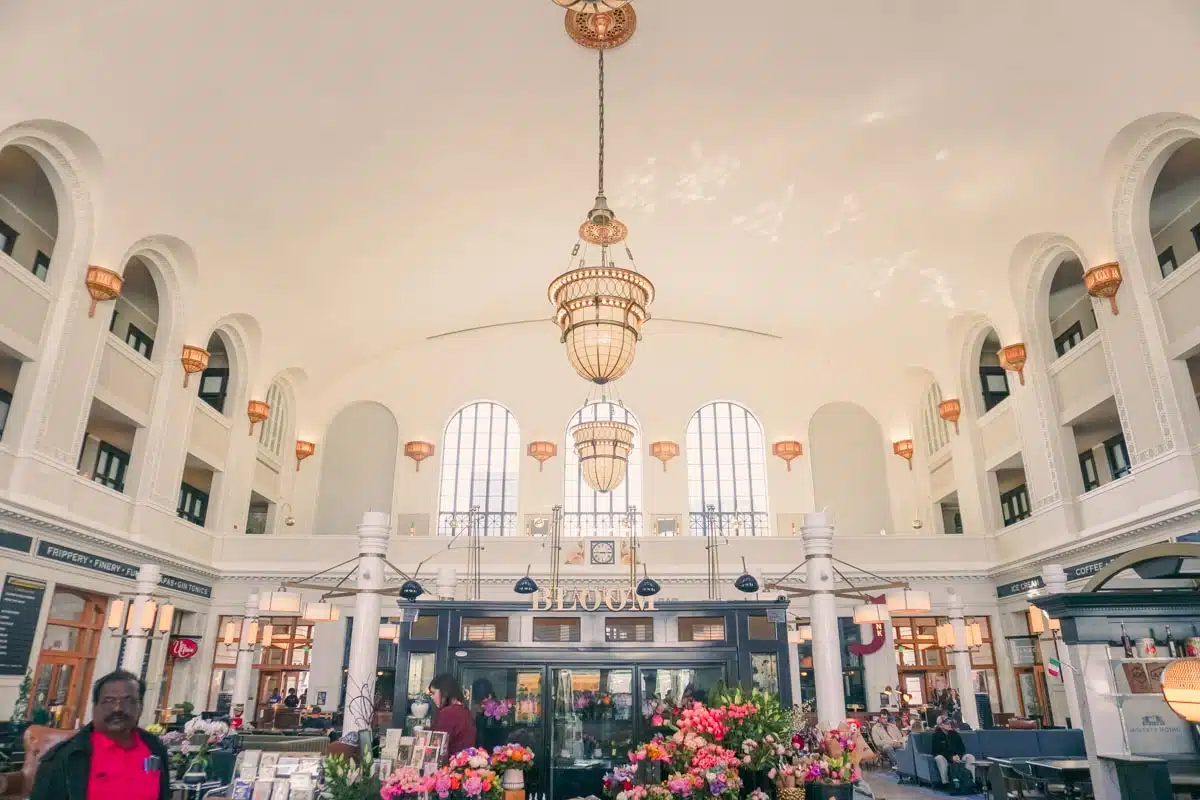 Union Station is a gorgeous building in the city centre that's a must-see on any Denver, Colorado, itinerary.
You can try food or cocktails from numerous restaurants within the station, but Mercantile Dining & Provision is my top choice. The team, led by James Beard winner Alex Seidel, dishes up steaks, seafood and creative small plates in a laid-back setting.
If you're staying at the Crawford Hotel (you should – more on that later), you can walk upstairs and head to bed early. Tomorrow is going to be an action-packed day
Top Tip: If you plan your weekend in Denver for May – October, you may want to visit Union Station on a Saturday morning to catch one of the best farmer's markets in the city.
Denver Itinerary Day 3: Head Out to Rocky Mountain National Park
It's your last day in the city, so I suggest seeing some sights outside of Denver. You can take a short day trip to check out Red Rocks Park and Amphitheater or go a bit further to the famous Colorado Rockies.

I chose the latter, so I'll walk you through what day 3 looks like when you visit Rocky Mountain National Park.
Visit Rocky Mountain National Park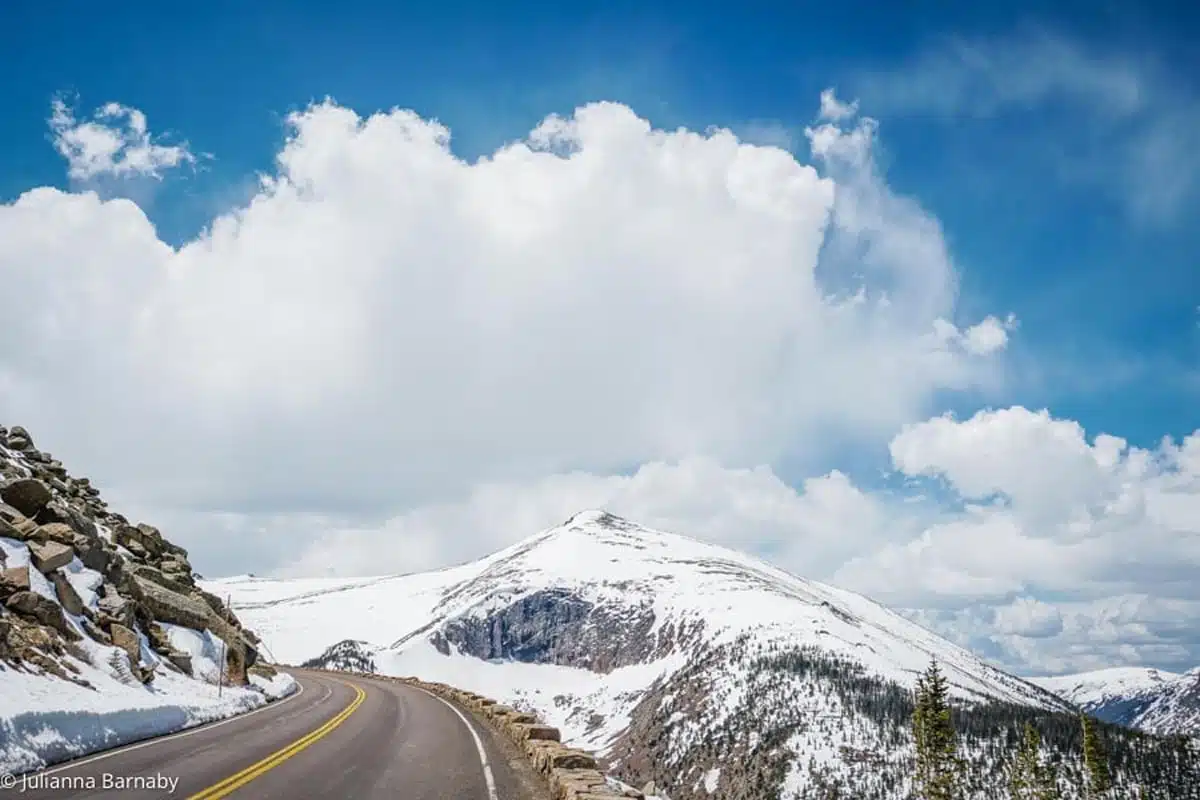 Rocky Mountain National Park deserves an itinerary of its own. Epic hikes and plenty of chances to take in the fresh mountain air await you.

But if you only have enough time to plan a day trip to the national park, it's still well worth doing when you visit Denver. You can book a guided tour for half the day or hire a car. If you do the latter, wake up before the sun does, and head out on your own adventure.

When you drive from Denver to The Rockies, take Trail Ridge Road up the 48-mile scenic stretch of paved roadway from Grand Lake to Estes Park. You'll be high up in the Rocky Mountains, amongst the wildlife and pristine nature that define the park.
Be sure to check out Rainbow Curve Overlook, Milner Pass and the Continental Divide, and attempt as many hiking trails as you can before heading back to Denver for the evening.
Enjoy Dinner at El Five
You've probably worked up an appetite by now exploring the mountains, rivers and lakes at Rocky Mountain National Park. Do yourself a favour and visit one of the best restaurants in Denver.

El Five is a fun Mediterranean-style restaurant high above the bustling LoHi district. Arrive hungry so you can try numerous small plates like Smoked Burrata, Rabbit Confit Crujientes and Matzo Ball Soup Dumplings. Drool.
Pamper Yourself at Denver Beer Spa
I think I've saved the very best until last – is there anything more uniquely Denver than a craft beer bar that doubles as a day (or in this case, evening) spa? I think not.

Book a massage, spend some time in the sauna and take a plunge into a beer bath. Seriously.
Top Tip: Some of the special offers are perfect for a romantic night out. Try the Date Night Package, where you get a private therapy room with candles, chocolates and $30 to put toward a pint of IPA, cider or kombucha at the taproom. Nothing quite says romance like the smell of beer.
Handy Tips for Planning Your Denver Itinerary
Top Tours for Your Denver Itinerary
From Denver: Rocky Mountain National Park Day Trip and Lunch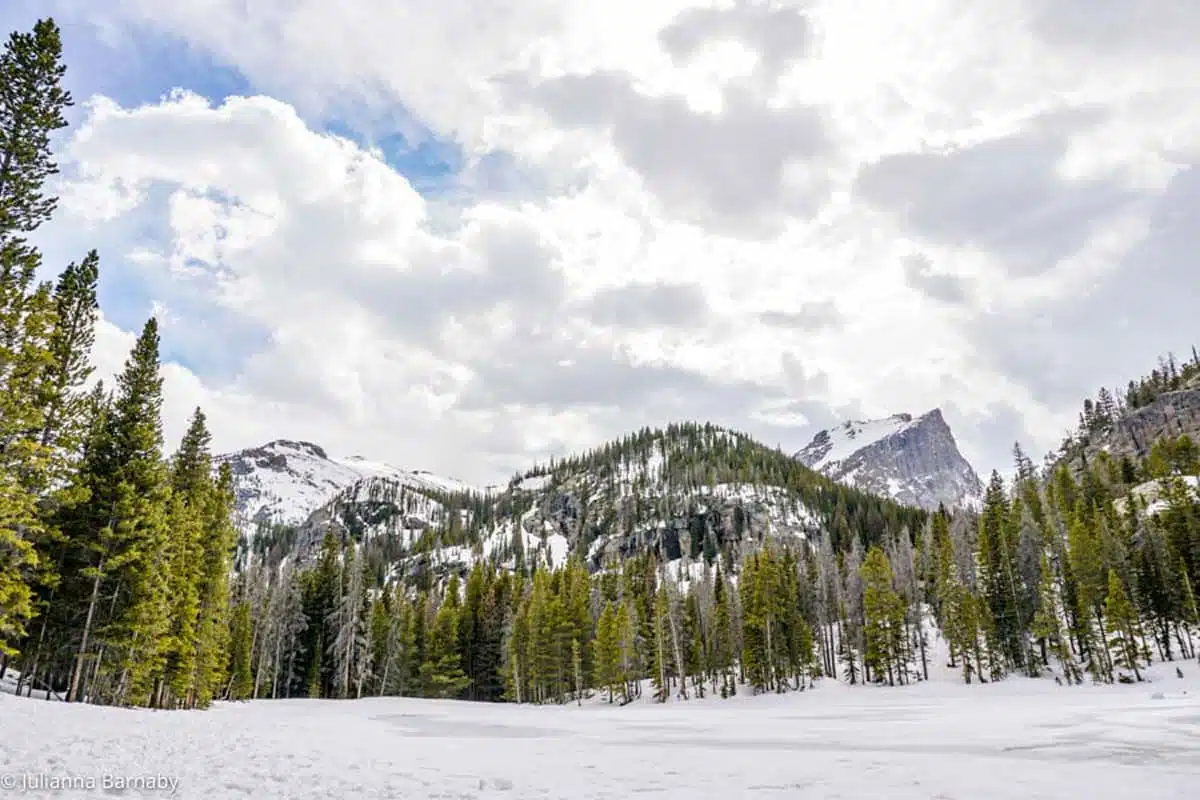 If you only have time for a single day trip on your busy Denver itinerary over 3 days, make it one to the Rocky Mountains.
I love the idea of this guided tour because you get picked up in the heart of the city at Union Station before embarking on a perfect 8-hour trip to Rocky Mountain National Park.
It includes a picnic lunch, a trip to the spooky Stanley Hotel (you know, the one from The Shining), and enjoy stunning views of the Rockies along Trail Edge Road and Estes Park.
Book Your Rocky Mountain National Park Tour Now
Whitewater Rafting in Middle Clear Creek
If you've ever been to Colorado (or even if you haven't), you'll probably know there's plenty of outdoor adventure around every corner.
The Denver: Middle Clear Creek Beginners Whitewater Rafting Tour is a great introduction to the exhilarating activity if you've never done it before. You'll get a quick lesson before heading out and taking on class I and II rapids.
It's a great way to see epic views of the Rocky Mountains and pristine wilderness nearby while raising your adrenaline (if you don't have time to go all the way to Estes Park) on your Colorado holiday.
Book Your Whitewater Rafting Tour Now
Tour the Red Rocks and Echo Lake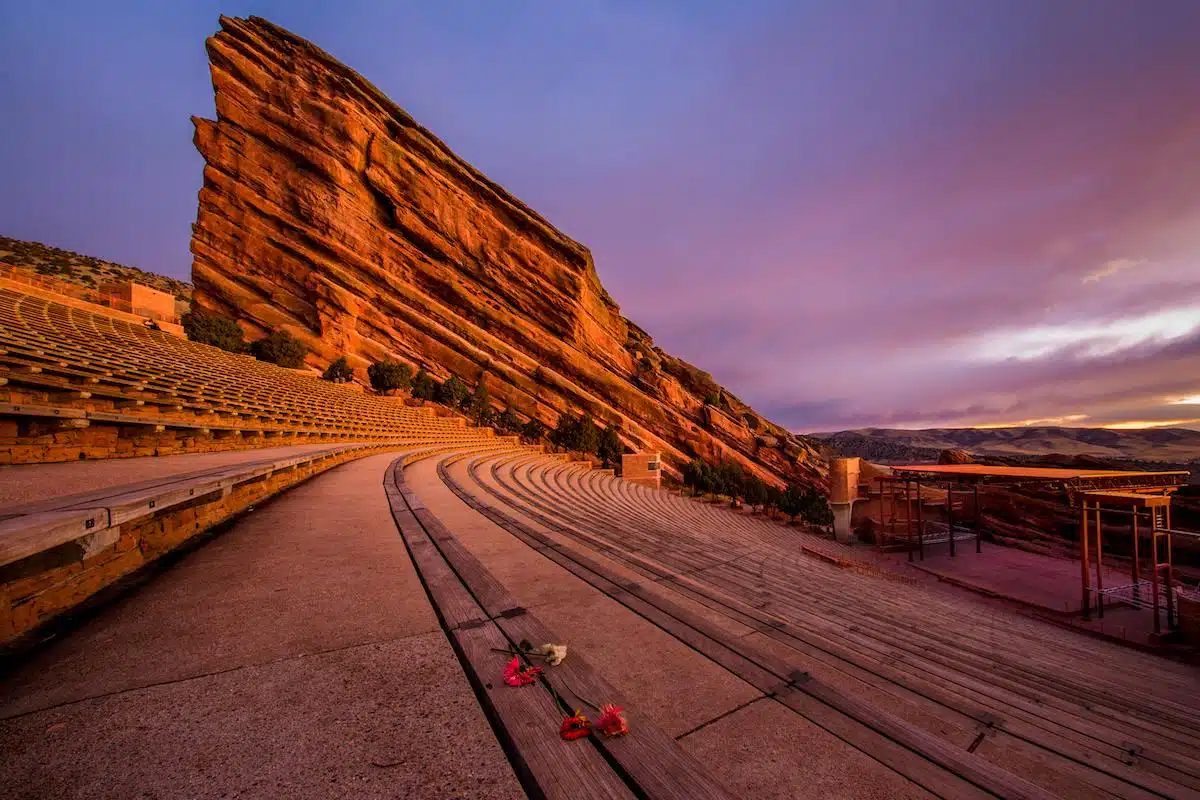 If you don't have time to squeeze in Rocky Mountain National Park on your 3-day itinerary Denver-style, you can still fit in a day trip replete with views of breathtaking nature and one of the most famous concert venues in the USA.
The gorgeous guided tour takes you through Red Rocks Park and Amphitheater, Bear Creek Canyon and some local mountain areas. You'll also get to enjoy a cocktail in Evergreen before heading to Echo Lake to see a stunning glacial alpine lake at 10,600 feet high.
Book Your Red Rocks Park and Echo Lake Tour Here
What to Pack for Your Denver Itinerary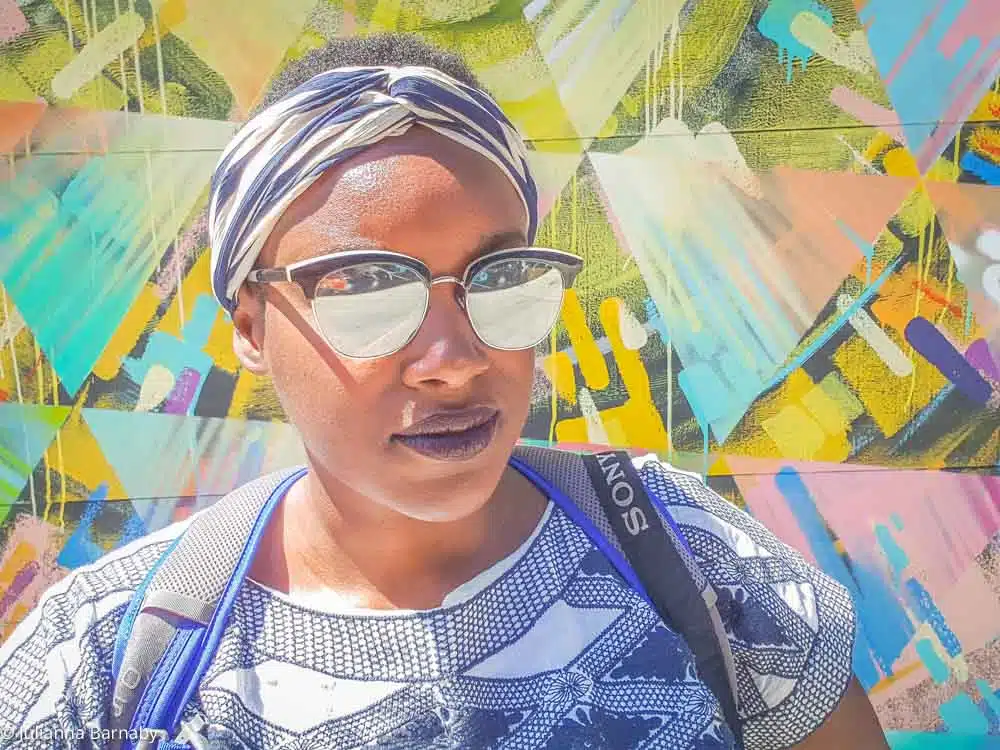 You might be tempted to throw a cap and a pair of trainers in your bag and call it a day, but there's plenty more you might need in Denver.
You'll want heavy-duty winter clothing if you plan on hitting the best ski resorts in Colorado or your swimsuit if you visit Estes Park and the many beautiful lakes in the summer.
To give you a quick idea, here are some travel essentials you'll need in Denver whenever you go.
Light Jacket or Outer Shell
Comfortable Walking Shoes or Hiking Trainers
T-Shirts and Long Sleeves
Sunglasses, Hat and Insect Repellent (For Summer)
Beanie (For Winter)
Where to Stay for 3 Days in Denver
The Crawford Hotel
My top choice for Denver hotels? Book a room at The Crawford Hotel and you'll be in one of the liveliest areas in the city, Union Station. You can't have better access to public transportation than at the RTD hub in the heart of the city.
The hotel has direct access to a local coffee shop (Pigtrain Coffee Co) along with the popular Cooper Lounge, and Terminal Bar when the sun goes down.
Rooms are stylish and romantic, making it a great choice for a special occasion or even a spur-of-the-moment couples weekend in Denver.
The Brown Palace Hotel and Spa, Autograph Collection
When you stay at The Brown Palace Hotel and Spa, you're spending the night in one of the most iconic hotels in Colorado.
The 4-star hotel first opened during the gold rush and has held a place in Denver's history ever since. Head inside and look up at the towering glass atrium in the idyllic lobby, and you'll see why.
With 243 rooms, 6 bars and restaurants, and a popular spa, you have everything you need for a luxury stay in a Denver hotel.
Quick Info for Your 3 Days in Denver
Time Zone: Mountain Daylight Time (GMT-6)
Currency: USD ($)
Plugs: Type A and B
Nearest Airport: Denver International Airport (DIA)
5 Must-See Spots: Murals in RiNo, Rocky Mountain National Park, Denver Art Museum, Washington Park, Meow Wolf Denver | Convergence Station
Top Tip: Plan your trip for the shoulder seasons (late spring and early fall) for the best room rates and weather.
Getting Around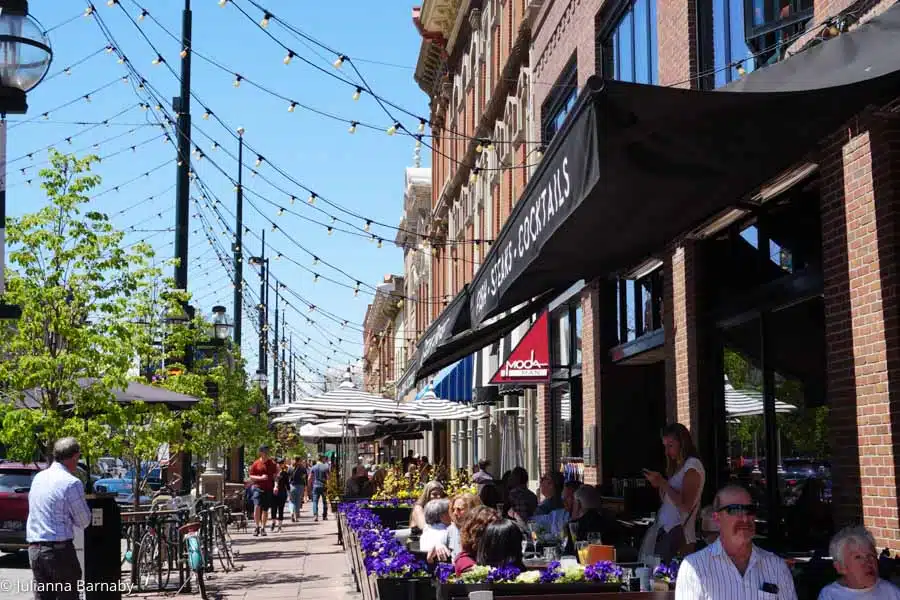 Denver International Airport (DIA) is one of the busiest airports in the USA, so getting a direct flight there is relatively easy. Travelling from the Denver Airport to downtown Denver is equally straightforward using the local RTD train (A Line).

The Regional Transportation District (RTD) offers convenient trains and buses throughout the city, making it easy to get around on your Denver 3-day itinerary. You'll need exact change to pay on the bus and pay ahead of time for the light rail train.
Top Tip: You will want to rent a car (or book a tour) if you plan to visit the Rocky Mountains or Red Rocks (trust me, both are worth doing).
Denver Itinerary: Map
Love This? Save and Share on Pinterest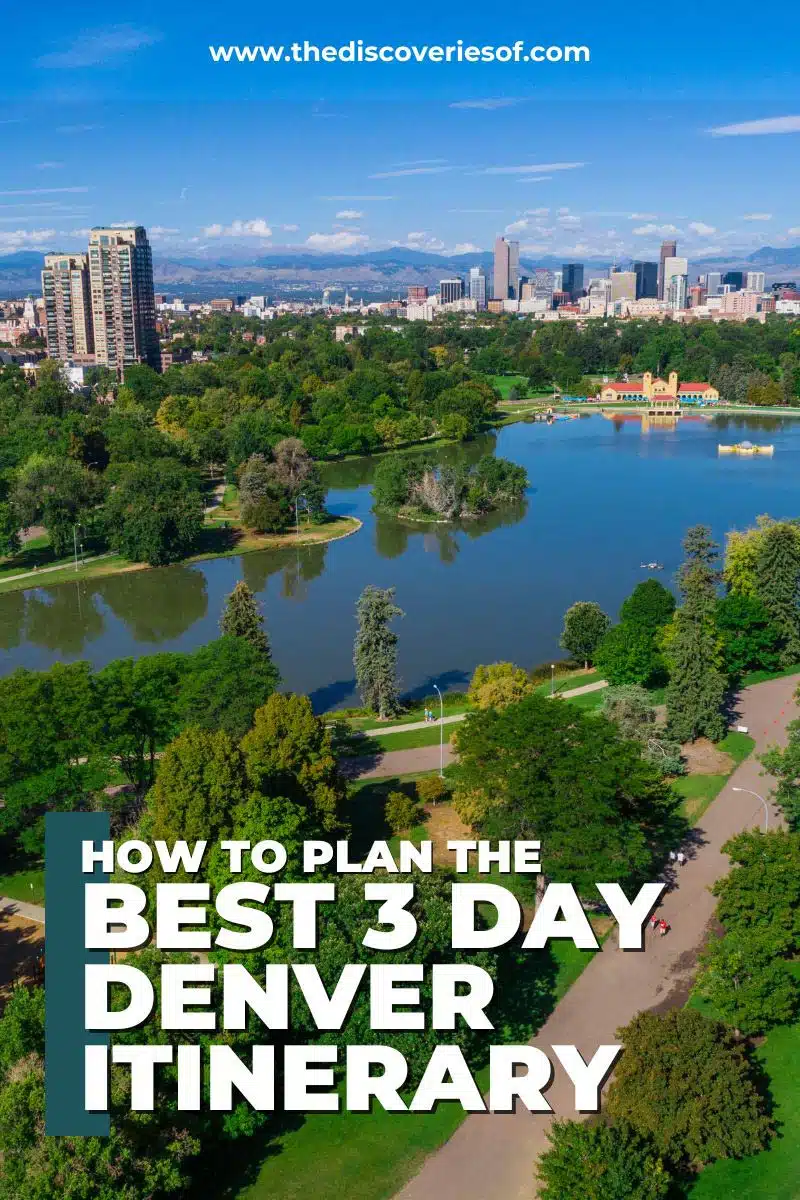 Need More Inspo for Your Denver Itinerary? Read More Brilliant Guides