The sun-soaked landscapes of Tuscany need no introduction – in a land where rolling hills meet azure skies and olive-oil laden dishes come washed down with rich red wines, discover the best places to stay in Tuscany for an unforgettable trip.
What do you think of when you think of Tuscany? Is it the clustered cobbled streets of Florence, each one leading toward the towering spectacle of the Duomo? Or the undulating hills, punctuated by wizened vines contorted into foreboding shapes? How about the jaunty tilt of that tower of Pisa?
Whichever it is, it's not going to surprise you when I say that there's so much to explore in Tuscany.
No, you're never going to see all of the region in a trip, but deciding where you stay in Tuscany will certainly shape your experience to no end. That's why I've written this in-depth guide to help you choose the locale that's best-suited to your trip.
Grab your suitcase! Let's venture through the tranquil vineyards and historic towns to find the best places to stay in Tuscany.
Best Places to Stay in Tuscany: At a Glance
Where to Stay in Tuscany
Florence: Where to Stay in Tuscany for First-Time Visitors
The capital city of Tuscany, it's no surprise that Florence is the most popular destination in the region. That's not all though, a city of unparalleled beauty and culture, Florence's history spans over 3,000 years.
Glimpses of this history peep out across the city, whether that's through idiosyncratic sports (Calcio Fiorentino anyone?), centuries-old art or that architecture. Paired with a vibrant modern adventurer's nirvana and any nightlife lover's playground, Florence is hands down one of Tuscany's best places to stay.
Florence Highlights
Piazza del Duomo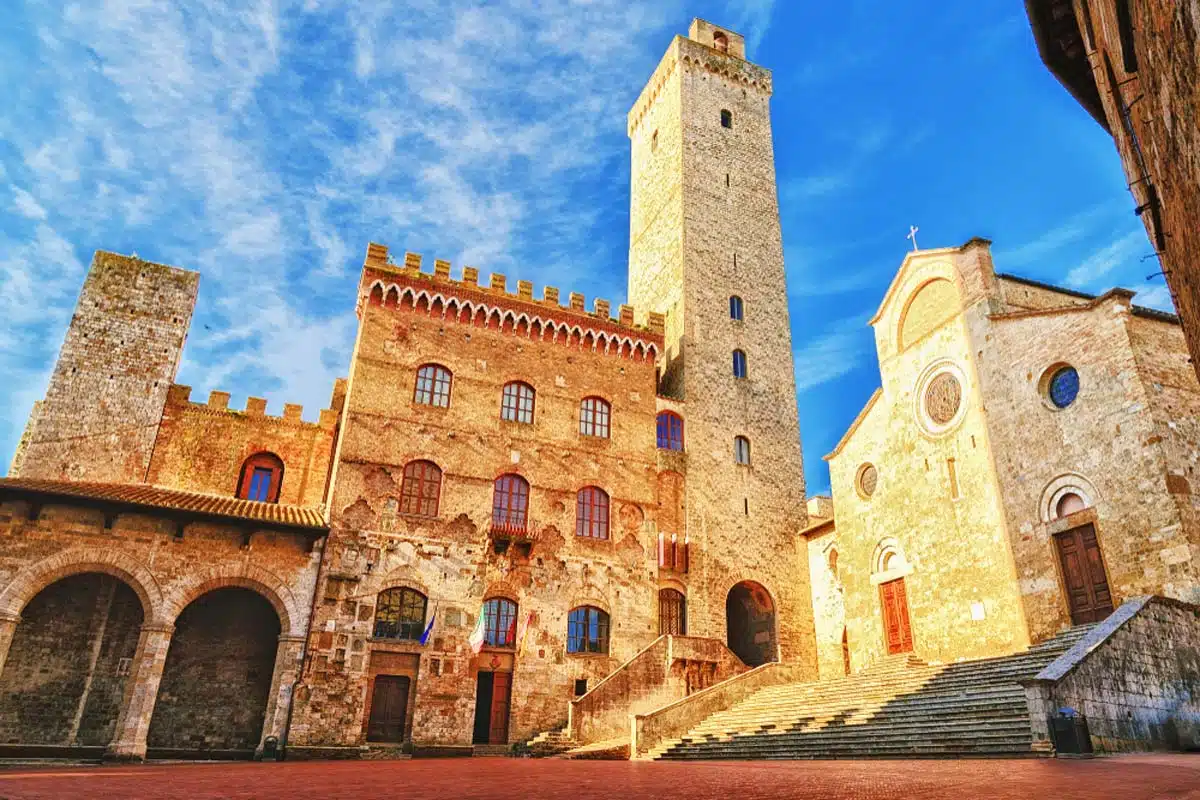 Florence's iconic landmark, the Piazza del Duomo landmark is home to some of the city's best-known attractions. These include Giotto's Bell Tower, the Baptistery of St. John and the Museo dell'Opera del Duomo.
Uffizi Gallery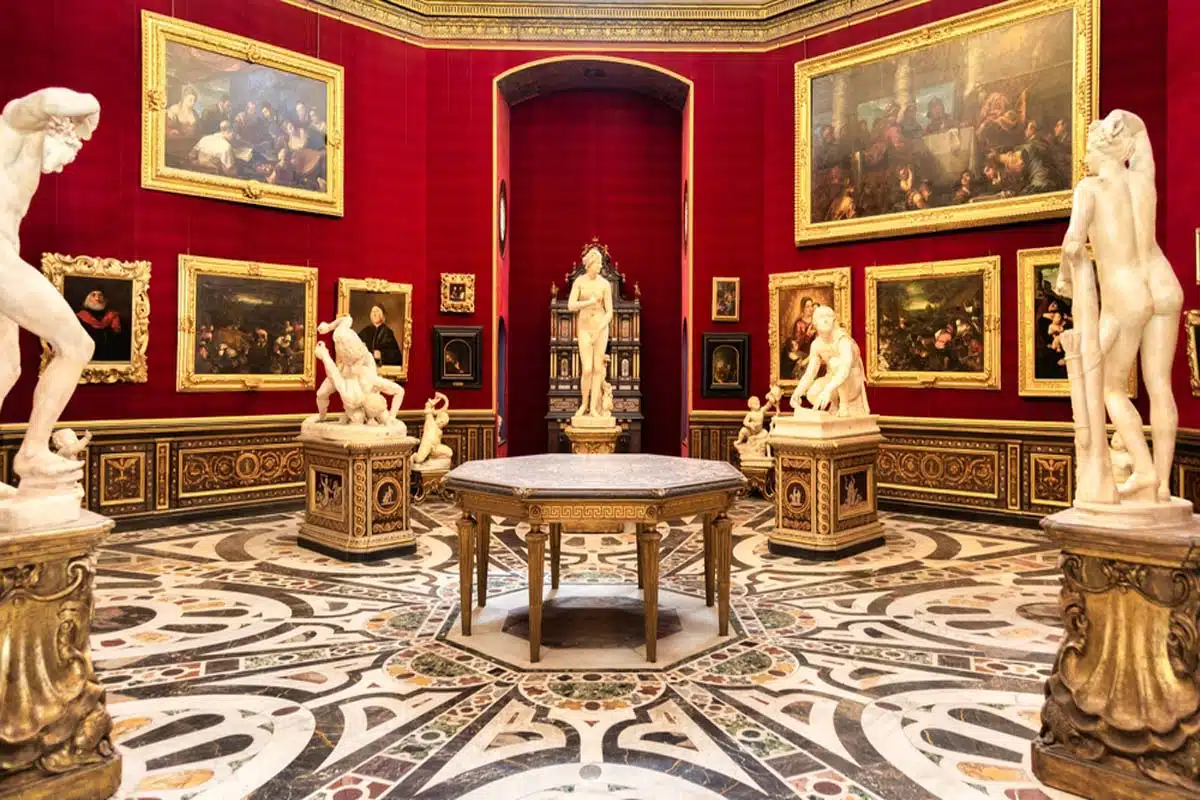 Synonymous with the Renaissance influence Florence is famous for, the Uffizi Gallery houses some of the finest artworks from this period. Inside sits one of Botticelli's finest, The Birth of Venus.
Read Next: The Best Things to Do in Florence
Suggested Tuscany Hotels in Florence
Nestled in the centre of Florence, this 4-star property offers luxury that *almost* defies the imagination. Beyond its amazing central location, the Basilica of Santa Maria views from its rooftop terrace will blow you away.
Another uber-luxe property in Florence, 25hours offers a more modern take on opulence with a touch of high-end plush. Offering many room and suite options, it's also ideally located to explore the city.
San Gimignano: Where to Stay in The Tuscan Countryside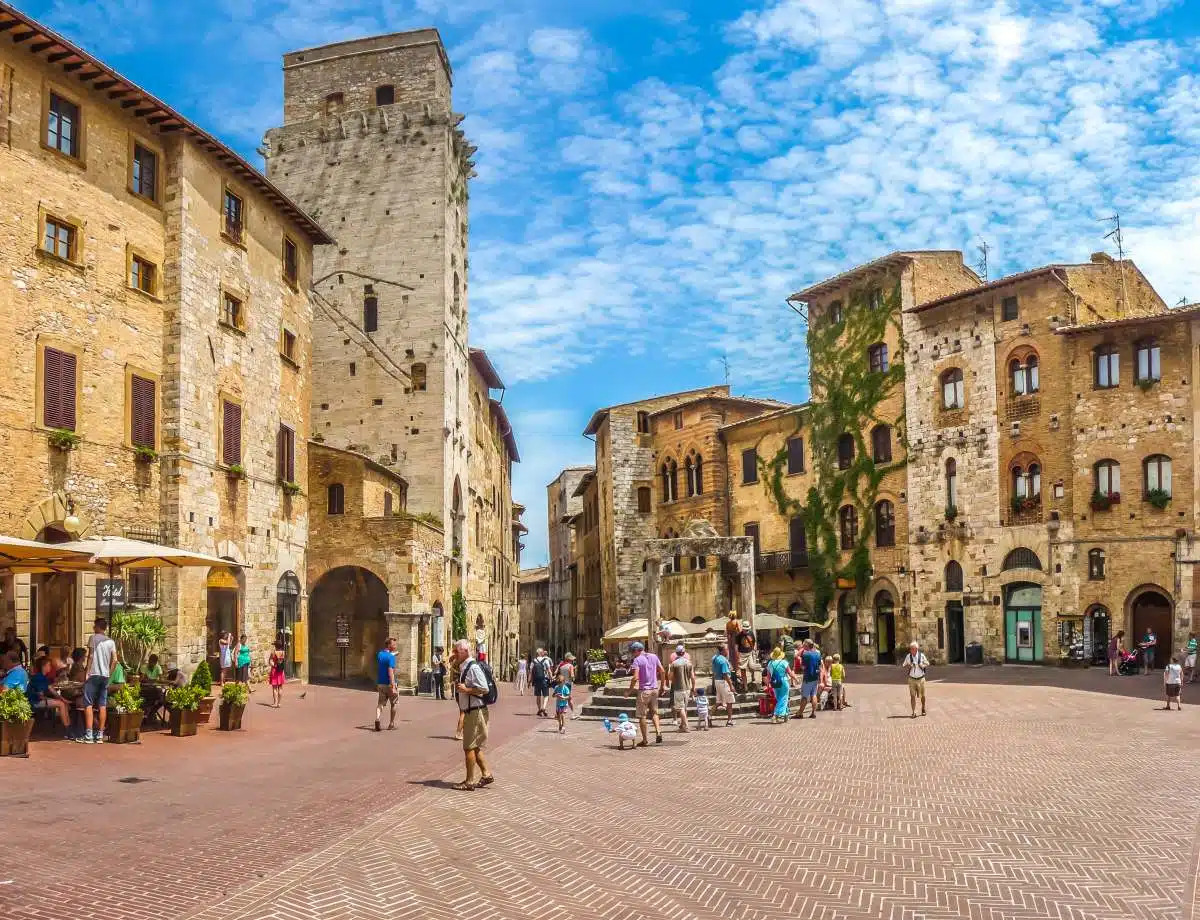 Southwest of Florence, you'll find a quintessential Tuscan gem among the region's stunning countryside, San Gimignano. As far as hilltop towns go, this one has a near-ethereal beauty thanks to its medieval roots.
San Gimignano's most striking feature is the many soaring towers scattered throughout the town, a testimony to the wealthy aristocracy that once ruled the city.
Aside from this, the city's ancient villas and surrounding lush gardens easily dictate its top spot as the best place to stay in Tuscany's countryside.
San Gimignano Highlights
Piazza della Cisterna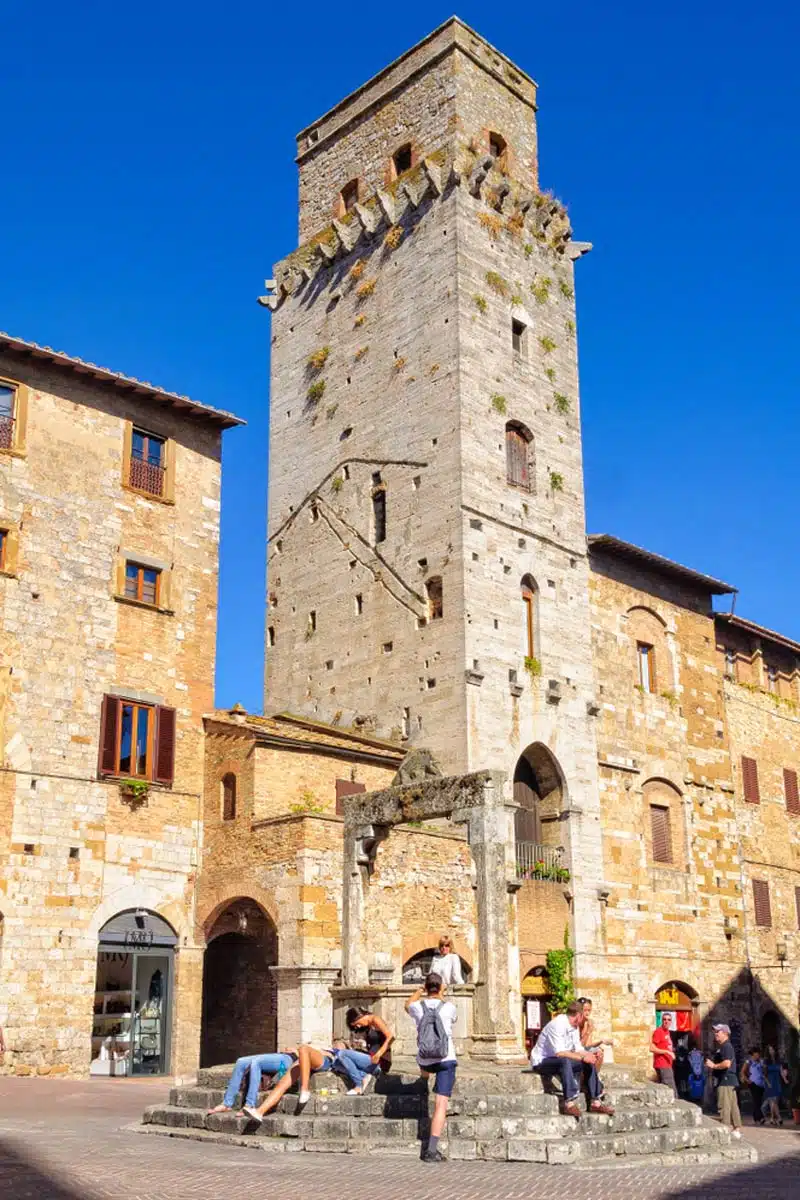 While only 14 of the original 72 towers of the UNESCO World Heritage-listed town still stand today, the best place to marvel at some of these is in this triangular plaza. Piazza della Cisterna was once a bustling marketplace.
Piazza del Duomo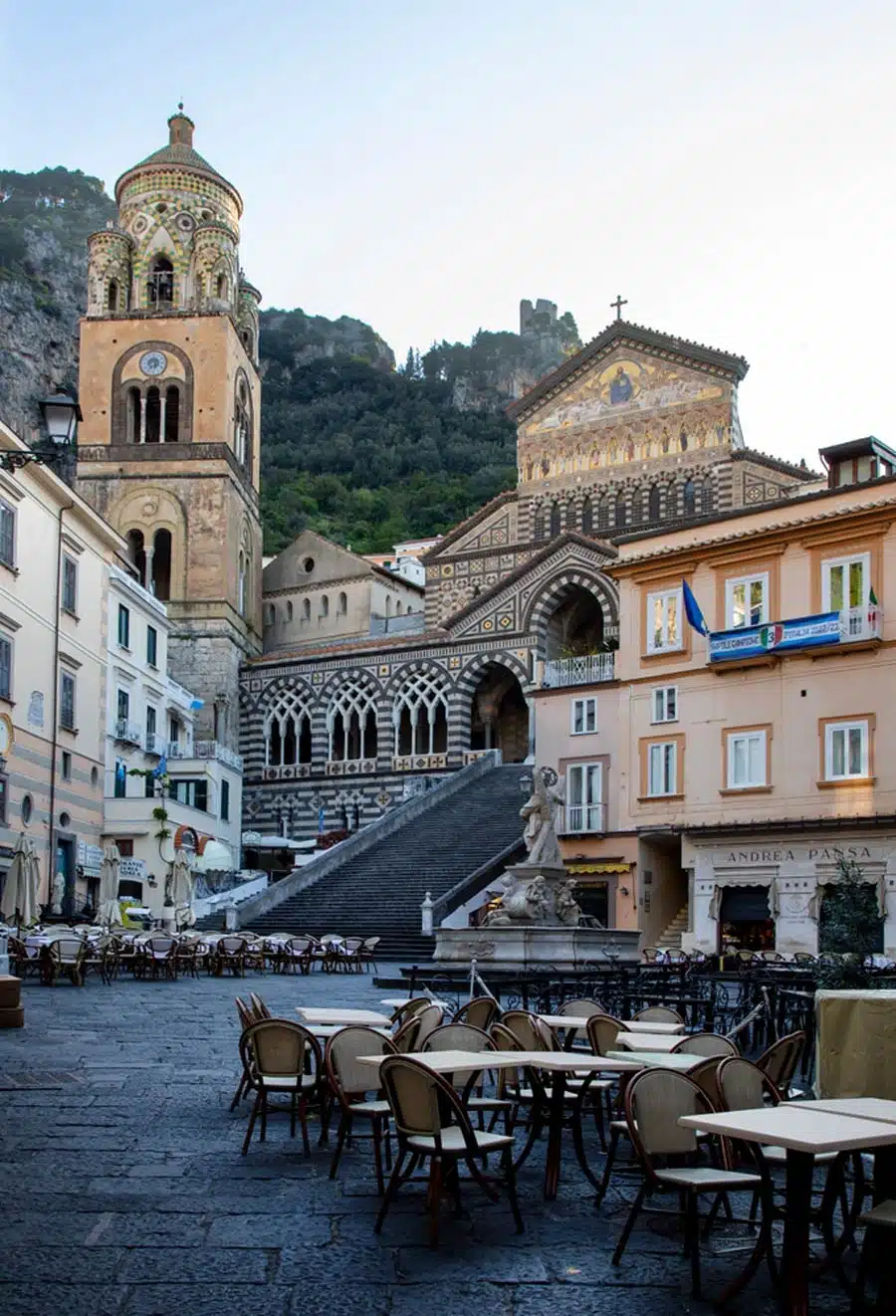 Back in the day, Piazza del Duomo in San Gimignano was the centre of political and religious life in the Middle Ages. Here you'll find the 12th-century Church of Collegiata showcasing gorgeous interior frescoes depicting biblical tales from the Old and New Testaments.
Suggested Tuscany Hotels in San Gimignano
Sitting within the rolling hills between Florence and Siena, this breathtaking 16th-century farmhouse is a must-stay. With extraordinary views of the vineyards and countryside surrounding the town, it's ideal for spending time under the Tuscan sky.
The 4-star entry into the accommodation landscape of San Gimignano sits just outside town and offers some of the best countryside visuals around. A striking Art-Nouveau villa, expect awe-inspiring interiors and excellent service.
Read Next: The Ultimate Tuscany Road Trip
Lucca: Best Place to Stay in Tuscany for Medieval Charm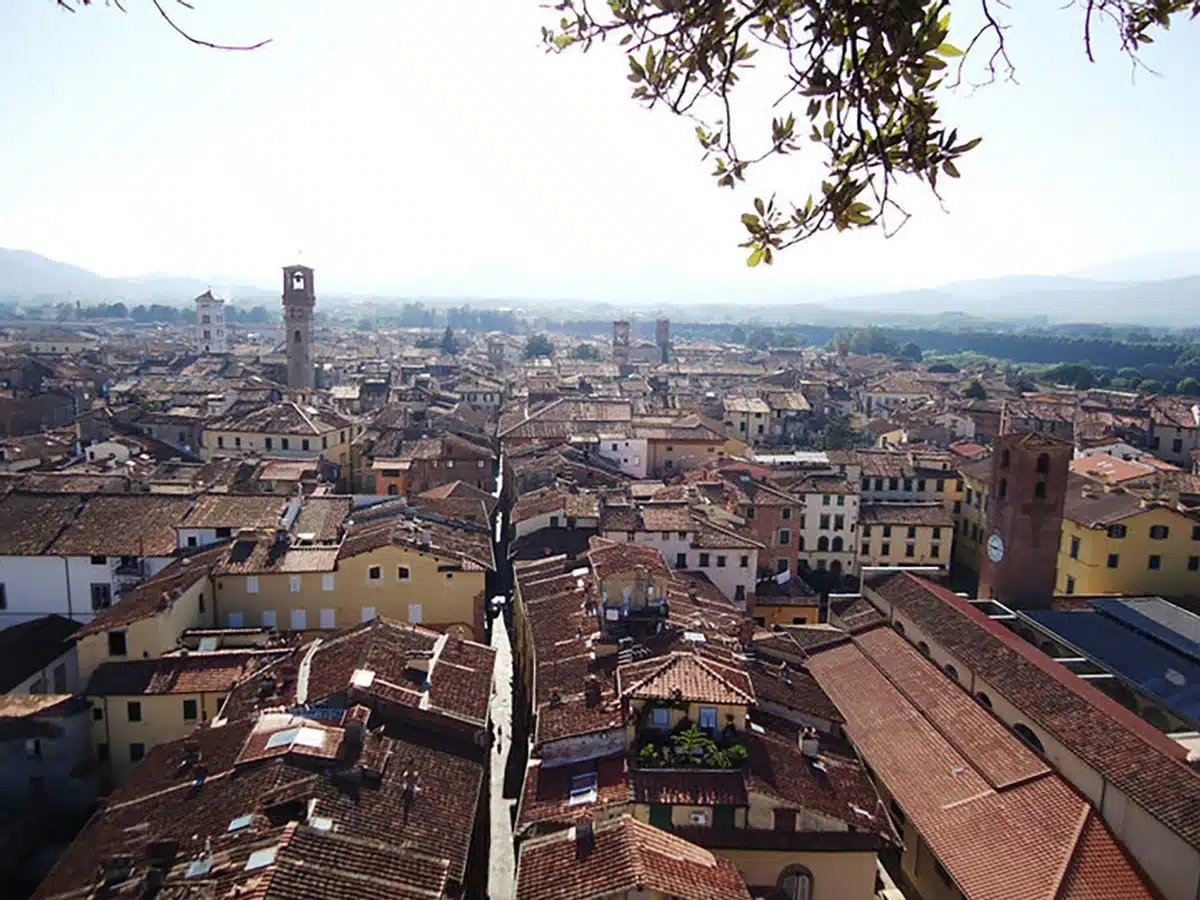 Any destination that boasts of being "the city of 100 churches" has a lot to live up to, and thankfully Lucca does precisely that.
Look guys, Lucca is the definition of charming, bursting with a medieval allure that outshines most other Tuscan cities, making it a worthy contender for the best place to stay in Tuscany.
With its broad Renaissance walls that encircle the city, which sits on the Serchio River, Lucca is a well-preserved and independent display of the region's brilliance. Much of the love for Lucca comes from its laidback atmosphere – it's a great option if you want somewhere with a tonne of history that is just a smidge quieter (and more wallet-friendly) than Florence and Siena.
Lucca Highlights
Piazza dell' Anfiteatro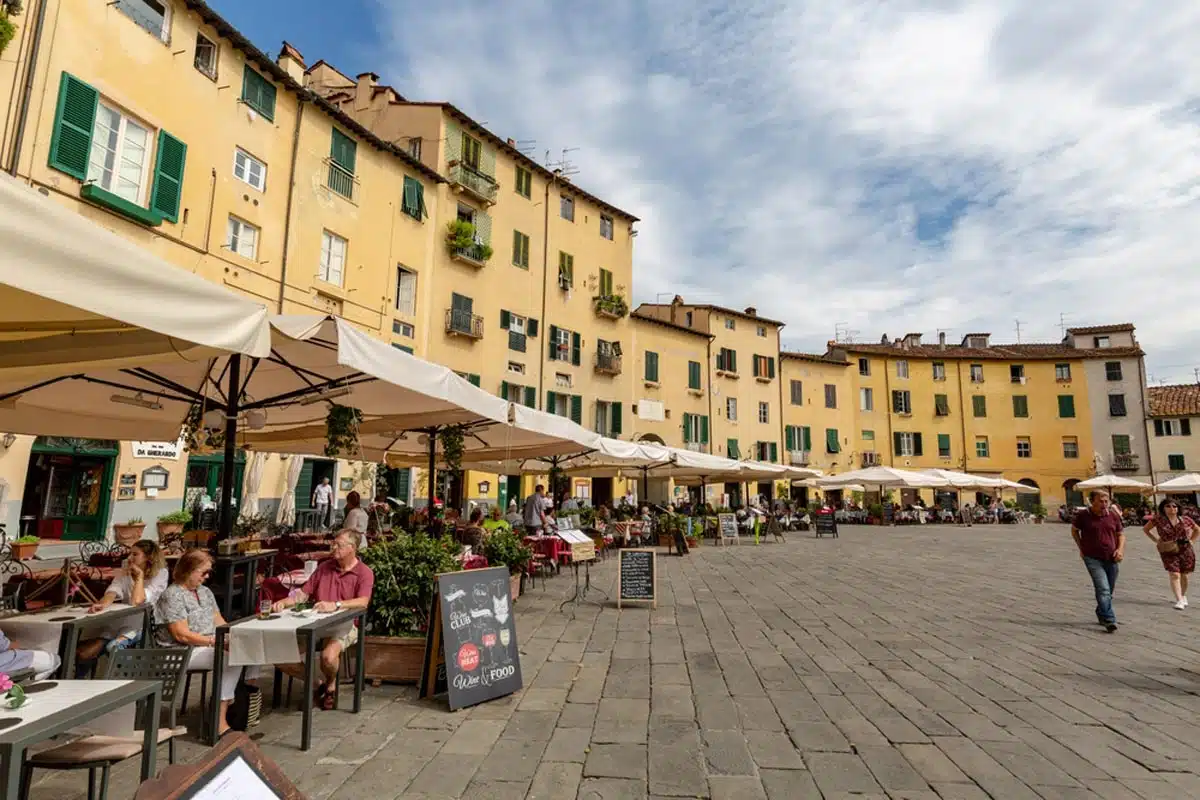 Within Lucca's Old Town lies quite a bit to explore, including Piazza dell' Anfiteatro, a Roman amphitheatre once the site of gladiator shows during the first century. Nearby, you'll also find the vibrant shopping street of Via Fillungo.
The San Martino Cathedral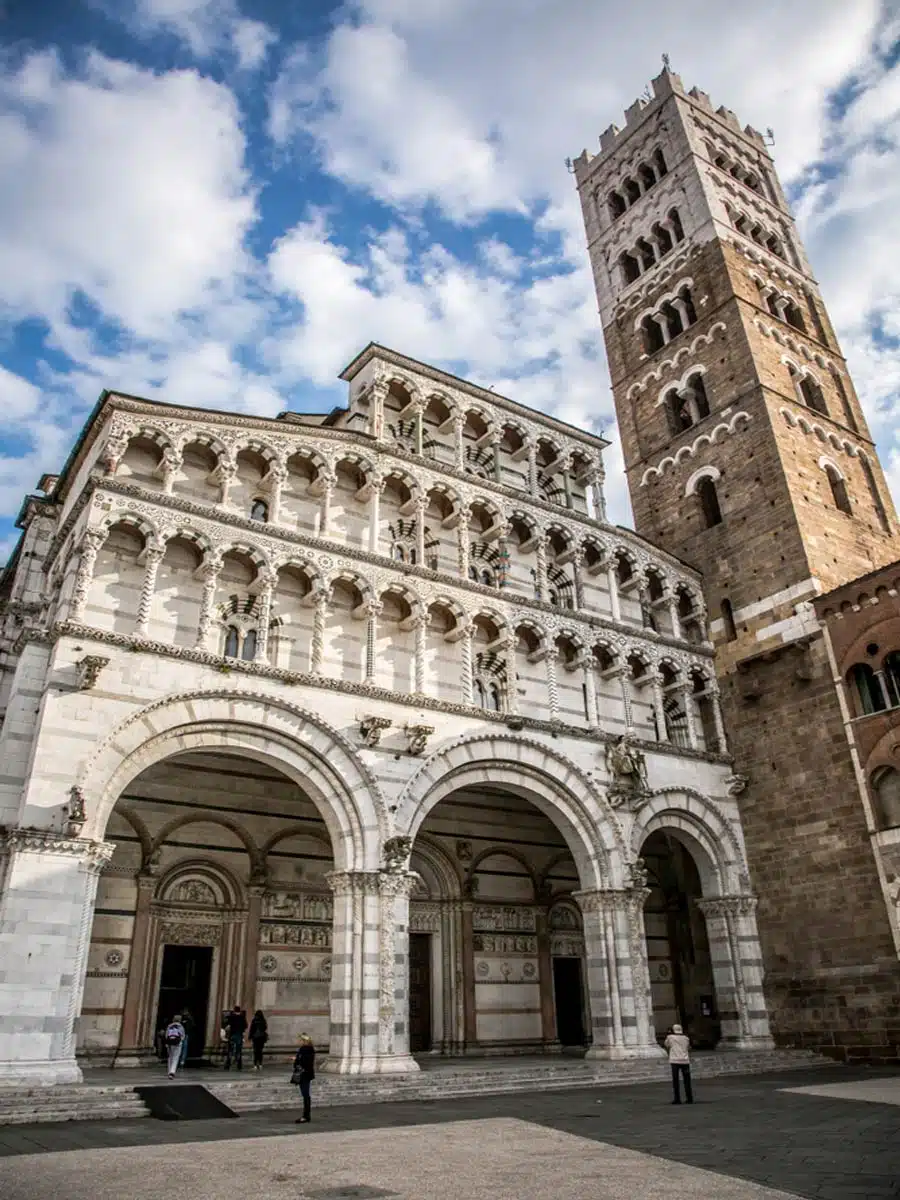 There are many elegant churches in Lucca, each worth discovering, but one you shouldn't skip is the San Martino Cathedral. One of the most popular in the city, it houses the renowned Volton Santo wood carving depicting Jesus Christ.
Suggested Tuscany Hotels in Lucca
Set within a captivating Tuscan palazzo, the Dipinto is a (dare I say it) romantic property with some much-welcome modern touches. Book for exceptional views of Lucca's old town.
Bearing in mind that luxury in Lucca comes at a fraction of the cost compared to Florence, the Alla Corte offers class, refinement, comfort, and opulence. All that, as well as close proximity to city highlights, make it a must-stay.
Siena: The Most Beautiful Place to Stay in Tuscany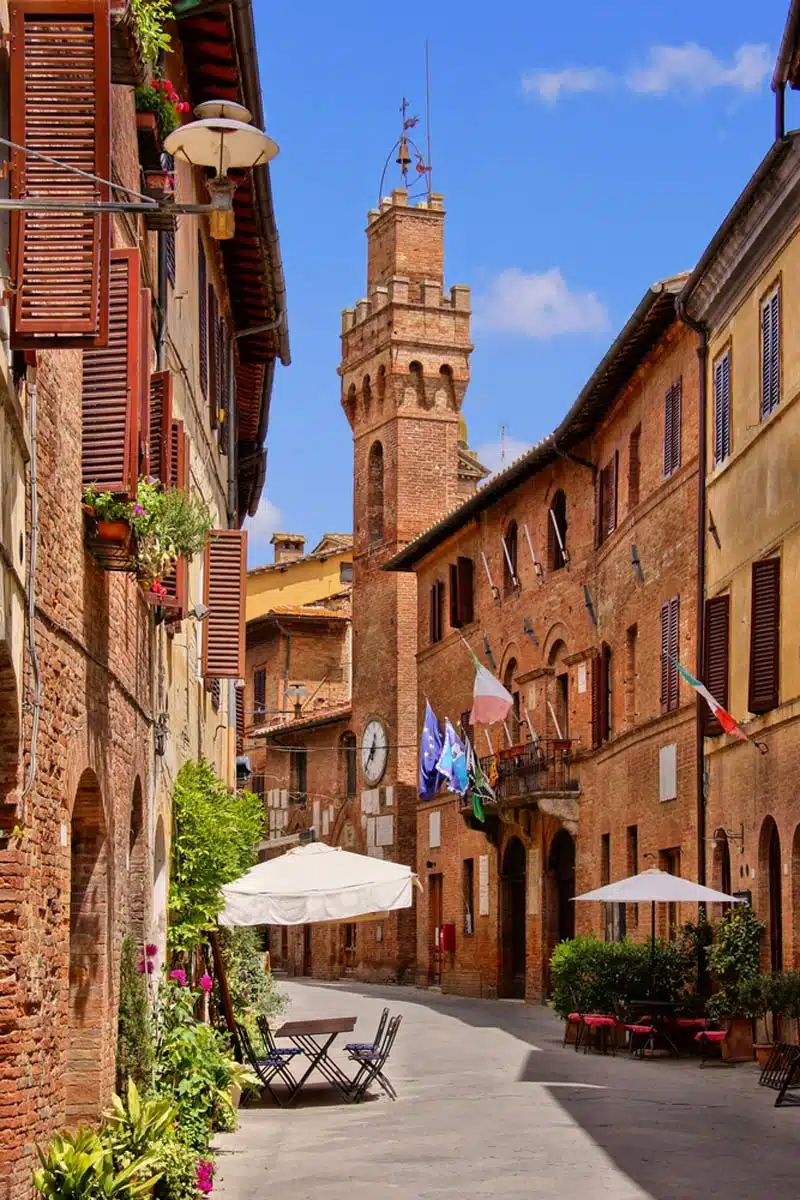 Wanna get the same sense of history of cities like Florence but with a more intimate experience? Look no further than the breathtakingly stunning Siena.
In a region that boasts the best of almost everything, Siena stands apart – with a world-renowned wine heritage, historic attractions aplenty and slower pace of life.
Beyond its obviously beautiful appearance, thanks to its long-lived past, the city features a proudly distinct collection of churches, museums, and archaeological sites.
Go, but don't blame me if you never want to leave.
Siena Highlights
Il Campo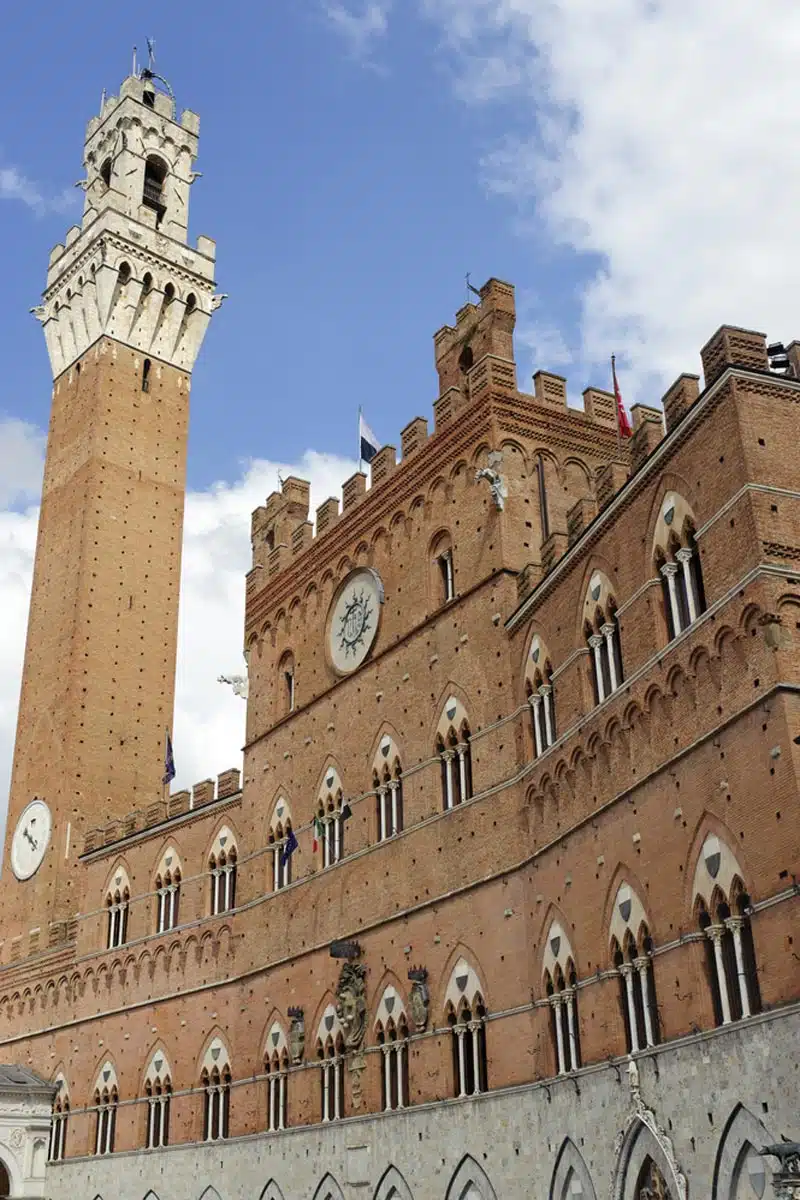 With its slightly odd shell shape, Il Campo is one of the greatest medieval squares in Europe. Stretched over the intersection of three main roads, it's home to several interesting sites to visit, including the popular Palazzo Pubblico.
Duomo di Siena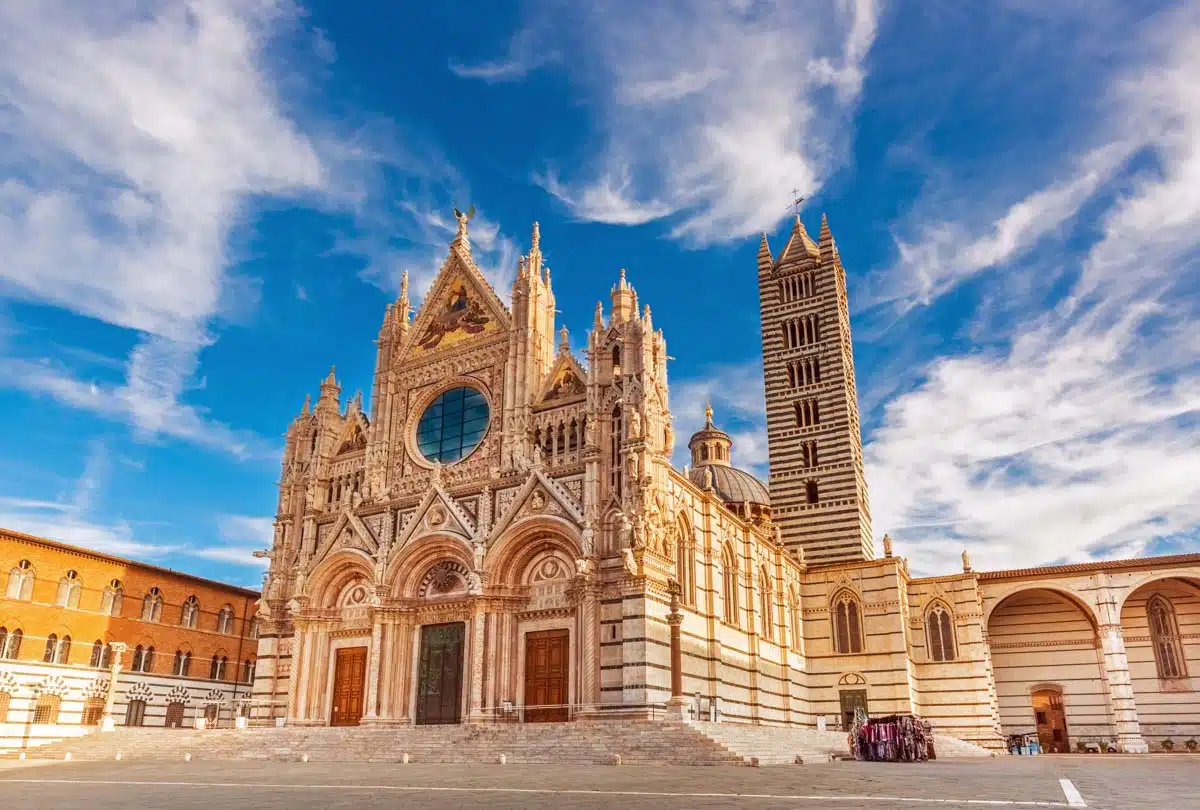 Even in a region with no scarcity of spectacular churches, few compare to the Gothic beauty of the Duomo di Siena. Inside, you can marvel at artworks by Donatello, Bernini, and a young Michelangelo.
Suggested Tuscany Hotels in Siena
Housed in a building that dates back to the 1600s, a world of luxury and class awaits at the Continental Siena. With its stunning location and attention to detail and service, it's far and away one of the best in the city.
Providing an excellent location to base your Siena escapades, the Palazzo Ravizza delivers affordable luxury and privacy. Along with this, you'll find its private garden with views of the countryside; it's an easy answer to where to stay in Siena, Tuscany.
Chianti: Where to Stay in Tuscany for Wine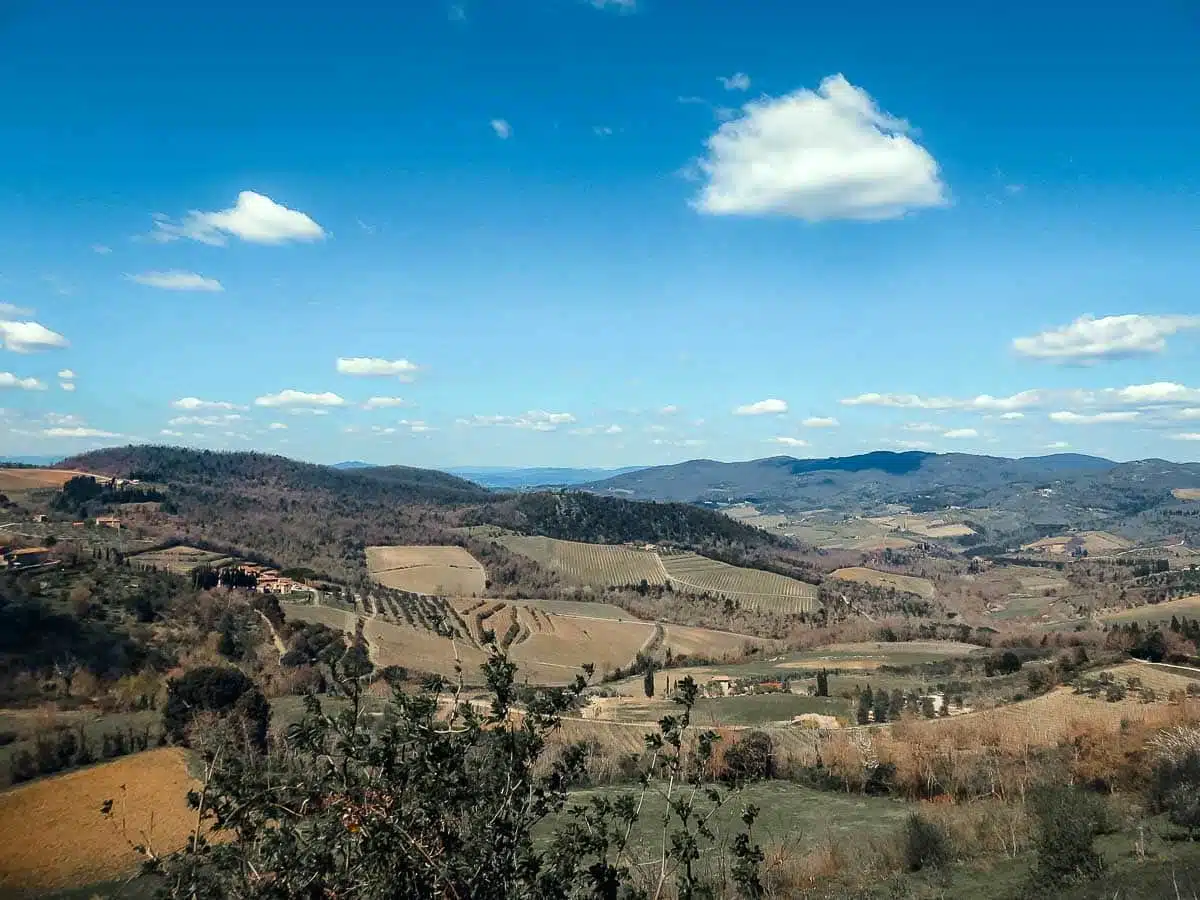 If you're wondering where to stay in Tuscany wine country, the obvious answer is Chianti.
Bold and beautiful wines have played their part in giving the area the nickname of the "Bordeaux of Italy".
Aside from its wine-making prowess, there are several near-whimsical towns and villages in the region worth visiting. Of course, if you're on a wine tour of Tuscany or eager to indulge in an afternoon spent among the vineyards, there's no better place to stay.
Chianti Highlights
Greve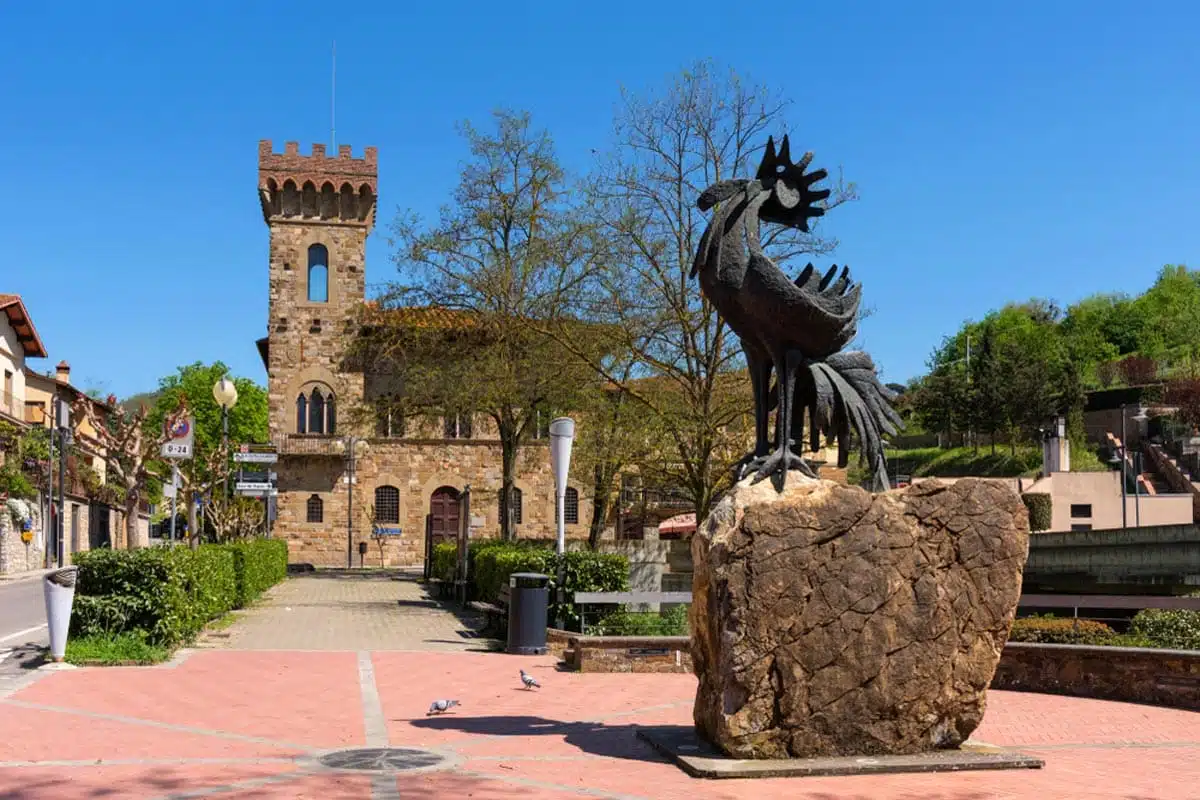 A small charming village in the centre of Chianti Classico, Greve showcases one of the most beautiful town squares you'll ever find. The surrounding loggia is worth a visit, and for some sightseeing, visit the statue of Giovanni da Verrazzano.
Radda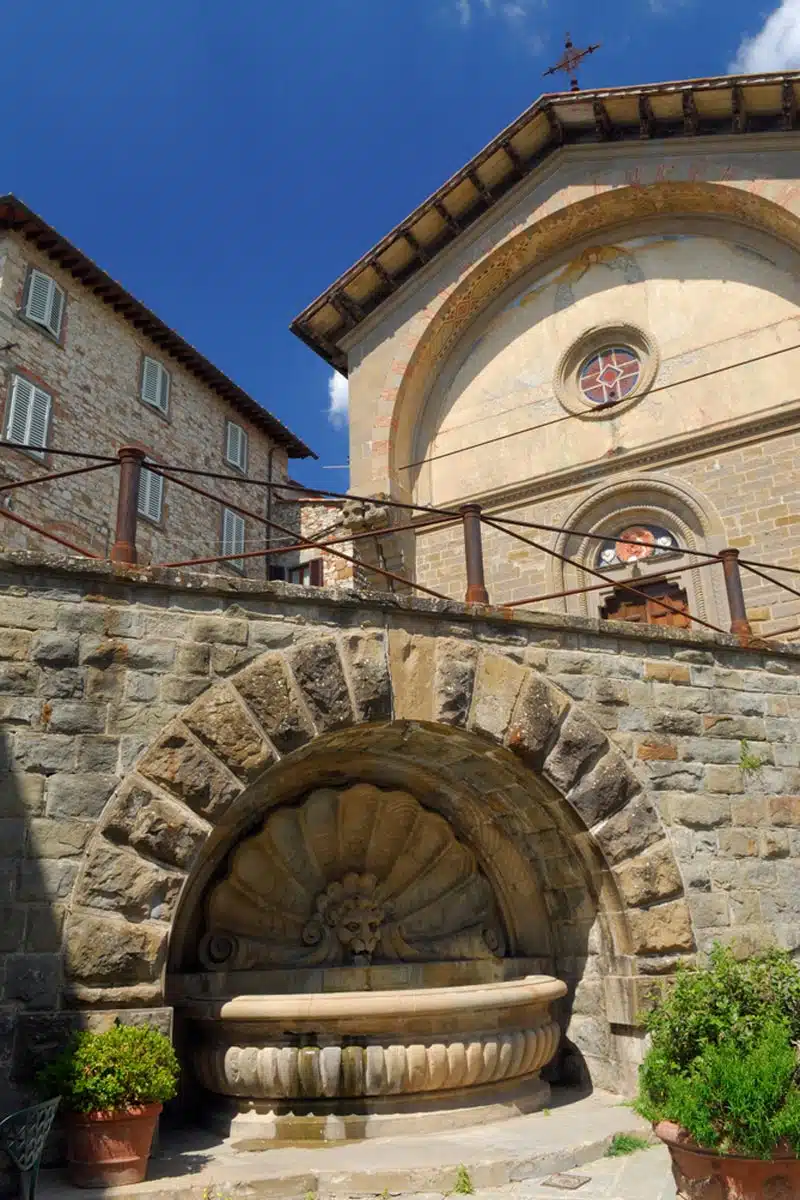 Few hilltop towns come close to Radda, and being the certified home of Chianti Classico wines, it's any wine lover's paradise. Offering picturesque views of the Chianti vineyards and the annual Radda nel Bicchiere festival, what more could you want?
Suggested Tuscany Hotels in Chianti
Overlooking the hills of Chianti, the 5-star Villa Le Calvane promises luxury living and delivers on it. Its seasonal infinity pool, paired with the panoramic views of the region, creates a magical atmosphere in wine country.
Sitting outside the town of Radda, this uber-luxe villa with the many surrounding vineyards is a marvellous countryside retreat. Dating back to 1776, Villa Campomaggio Resort & Spa is historic and elegant and one of the best places to stay in Chianti, Tuscany.
Arezzo: Best Place to Stay in Tuscany for Tradition and Culture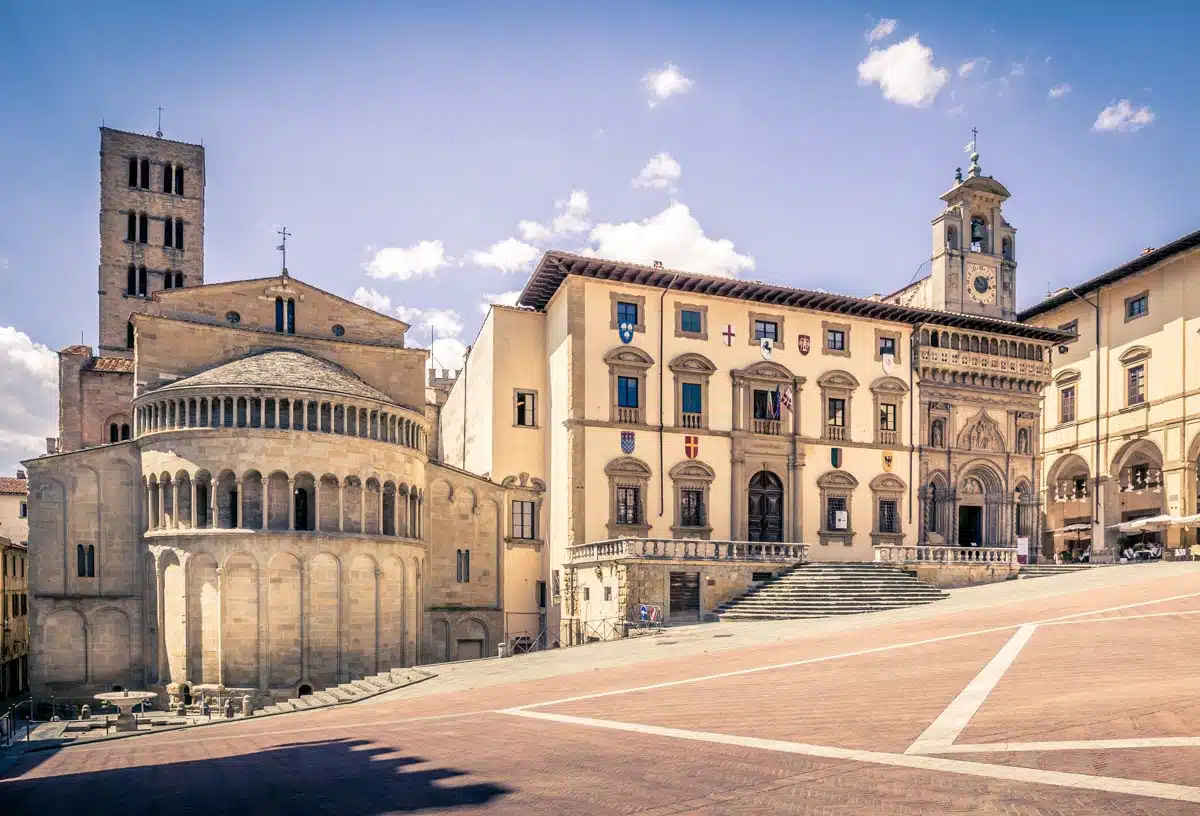 It can be easy to fall into the enticing arms of Tuscany's tourist hotspots, leading to you missing out on the region's fantastic hidden gems. Believe me when I say that would be a real shame.
Arezzo is one such gem, nestled in the far east of Tuscany.
Any popularity has been recently won. In-the-know travellers go for a unique destination firmly rooted in Etruscan tradition and culture and views of a walled town surrounded by striking Tuscan countryside as far as the eye can see. It's one of the best locations to stay in Tuscany if you're looking for something a little different.
Arezzo Highlights
The Church of San Francesco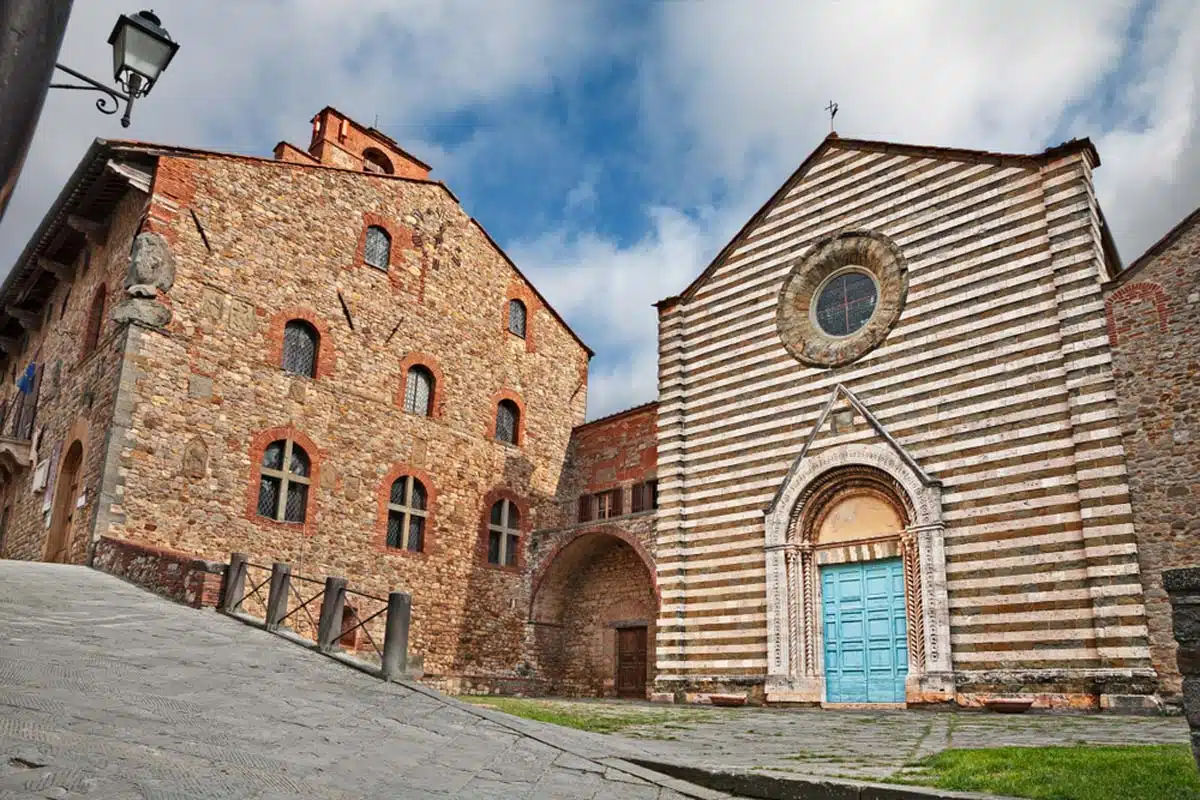 Arezzo's main mediaeval church, The Church of San Francesco, houses one of the most striking frescoes from the brush of painter Piero della Francesca. The painting is known as the Legends of the True Cross.
Piazza Grande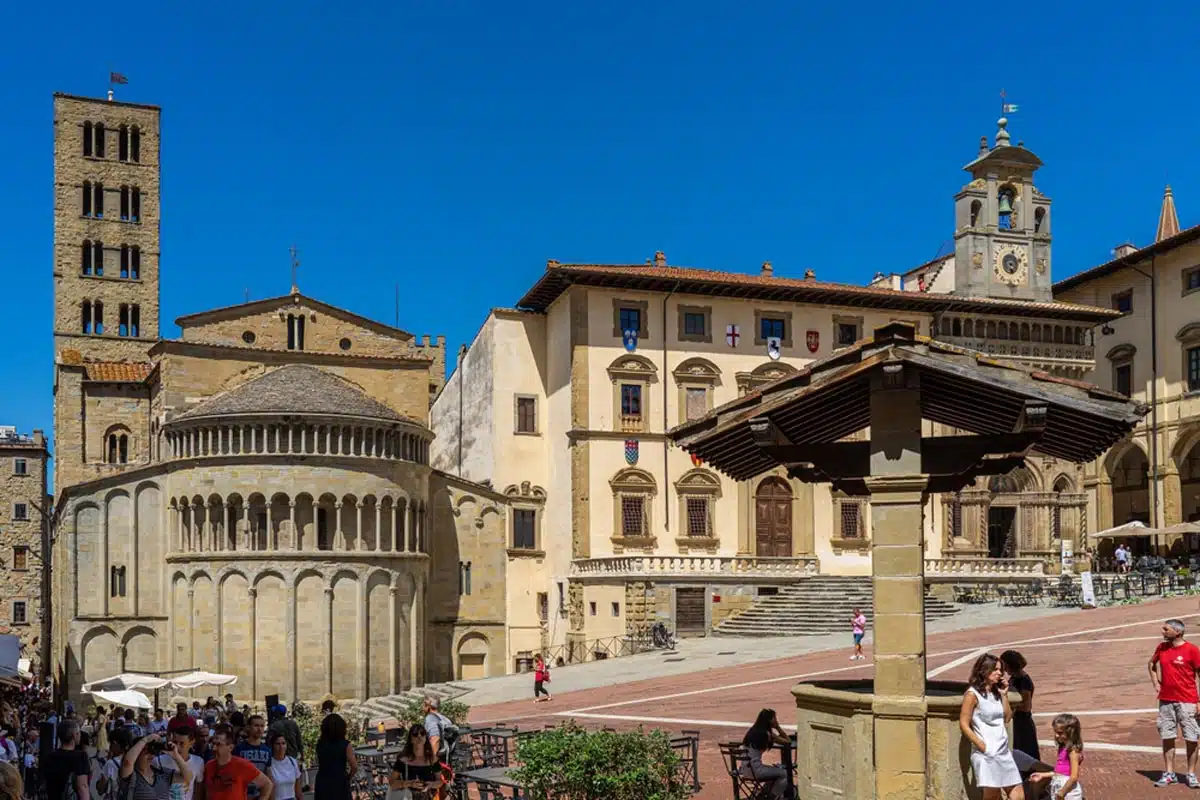 The beating heart of Arezzo, the Piazza Grande, features a collection of architecture from different time periods displayed in the many buildings that surround it.
Suggested Tuscany Hotels in Arezzo
Staying inside a 17th-century Abbey isn't something most people can boast of doing, but when you visit Arezzo, staying at Badia di Pomaio means you can. It's a knockout with its infinity pool, artisan furnishings and a world-class restaurant.
Nestled in the historic heart of Arezzo, if you want to experience the city's authenticity, there's no better place to stay. Graziella Patio Hotel has a unique charm and each room features design inspiration from writer Bruce Chatwin.
Pisa: The Best Place to Stay in Tuscany for a Surprisingly Lively Trip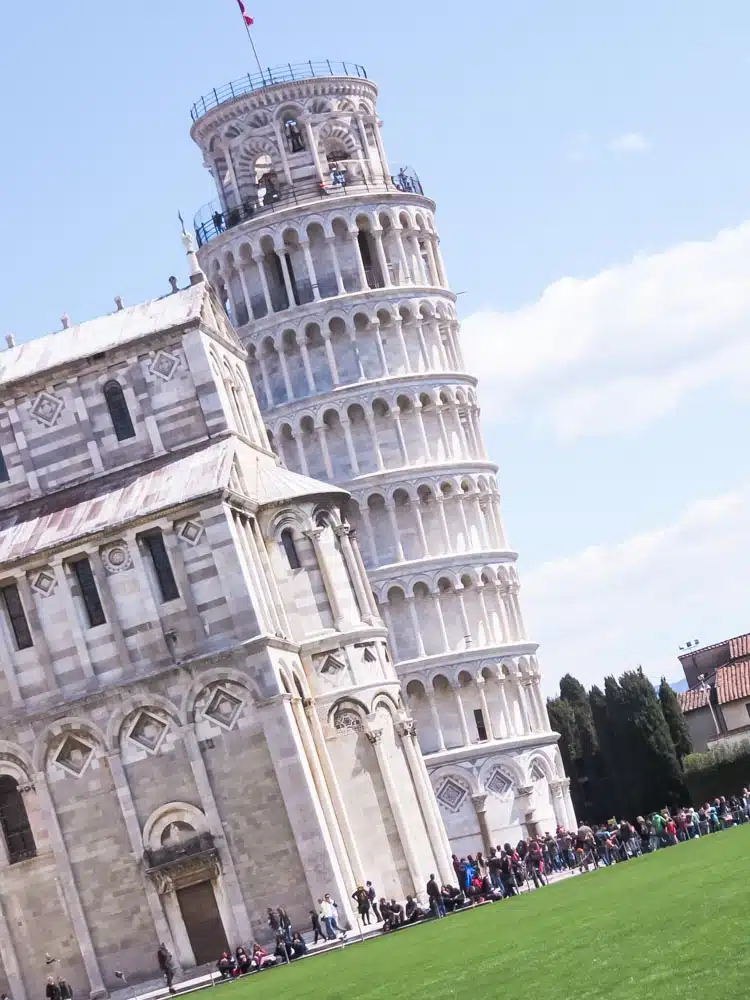 Pisa will ever sit in the shadow of its most famous landmark. Yes, I am referring to the Leaning Tower.
This accidental attraction may be the thing that everyone thinks of, but there's much more to do in the city than simply visiting the tower.
There's the Piazza dei Miracoli for starters. Its name, which translates as the Square of Miracles, is a bit of a giveaway. The UNESCO World Heritage site houses the Leaning Tower, the Cathedral (Duomo), the Baptistery, and the Camposanto Monumentale – together, they're some of the most beautiful structures in the country.
Pisa's status as a university town also translates to a vibrant and welcoming nightlife. Just saying.
Pisa Highlights
Leaning Tower of Pisa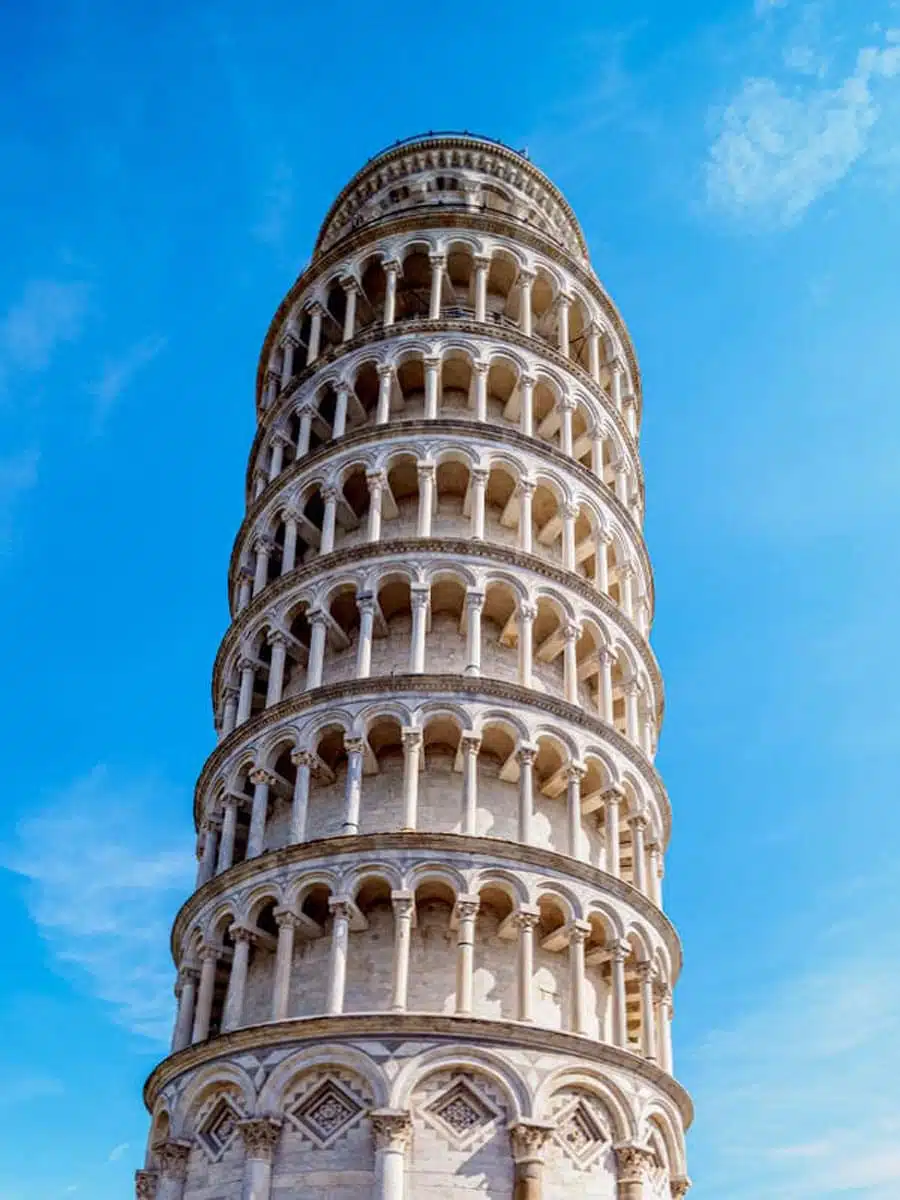 Indeed, you can't visit Pisa without spending some time in the Piazza dei Miracoli, where you'll find the iconic Leaning Tower of Pisa. Inside the piazza, you'll also find a stunning collection of art.
Battistero di San Giovanni
Also within the Piazza dei Miracoli lies the Pisa Baptistery, or the Battistero di San Giovanni. Characterised by the orange tiles on its domes and arches, it's an easy starting point to wander along the Arno River.
Suggested Tuscany Hotels in Pisa
This ritzy property is an excellent choice if you want to live it up in the lap of luxury during your time in Pisa. Beyond its standout location, The Rif Boutique Hotel also offers a variety of stunning rooms and suites.
Set within an old palazzo, Palazzo Cini Luxury Rooms boasts a modern appeal with beautiful town views. Its secluded garden serves as an excellent spot for afternoon wine-tasting. Book this spot when staying in Tuscany for a relaxing time.
Read Next: The Best Things to Do in Pisa
Viareggio: The Best Area to Stay in Tuscany, Italy, for a Beach Vacation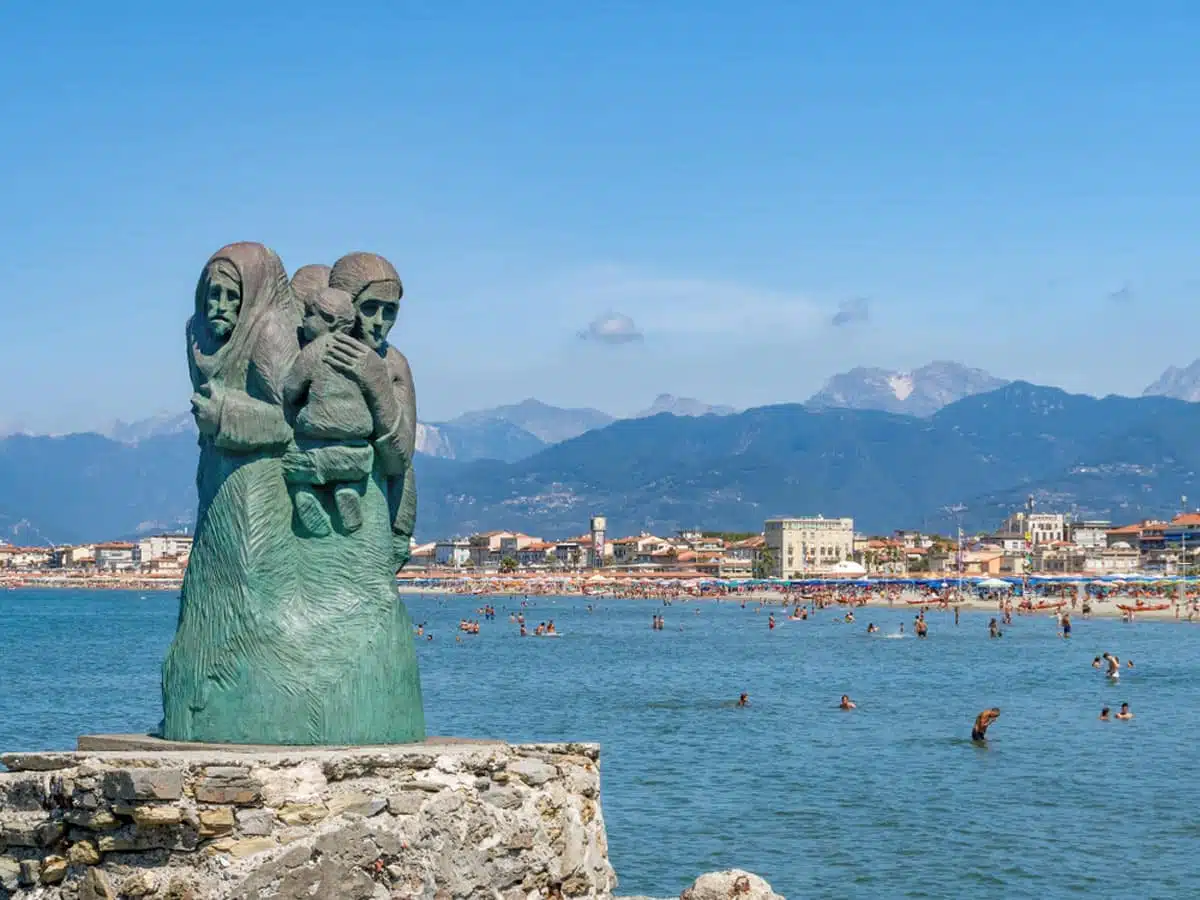 The small seaside town of Viareggio – also known as the The Pearl of the Tyrrhenian Sea – provides pristine waters and the perfect coastal destination in Tuscany.
Calm and collected throughout most of the year, Viareggio bursts with stellar energy during Carnival season. Safe to say it's a Tuscan town unlike any other.
With more than 6 miles of beaches running along Viareggio, the town is quickly rising in fame as a seaside resort destination for eager beach-bumming travellers.
The combination of lively nightlife, plenty of retail therapy options, and endless sand and surf, means Viareggio's a no-brainer for those yearning for some Tuscan sun.
Viareggio Highlights
Carnival of Viareggio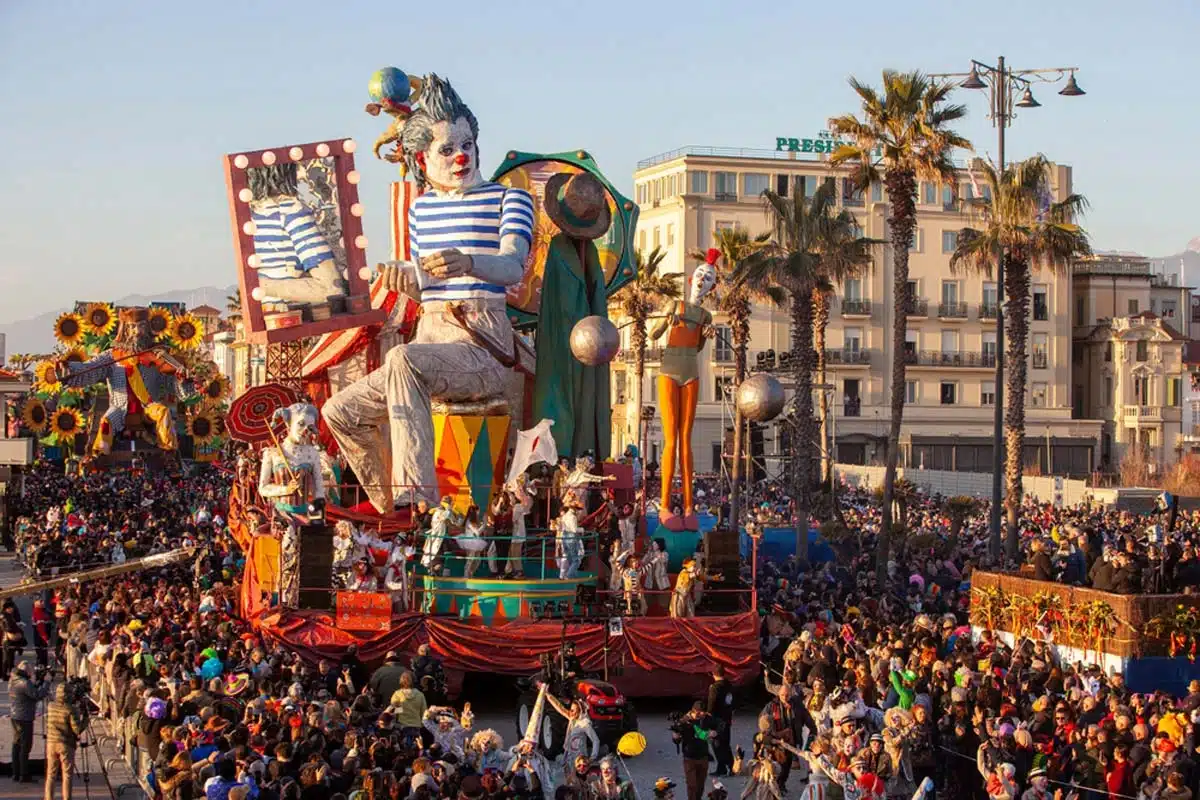 As one of the most popular carnivals in Europe, the Carnival of Viareggio sees thousands of visitors dressed in ornate costumes descend onto its coastline. With a showcase of elaborate papier-mâché floats and parades taking place, it's a sight not to miss.
La Passeggiata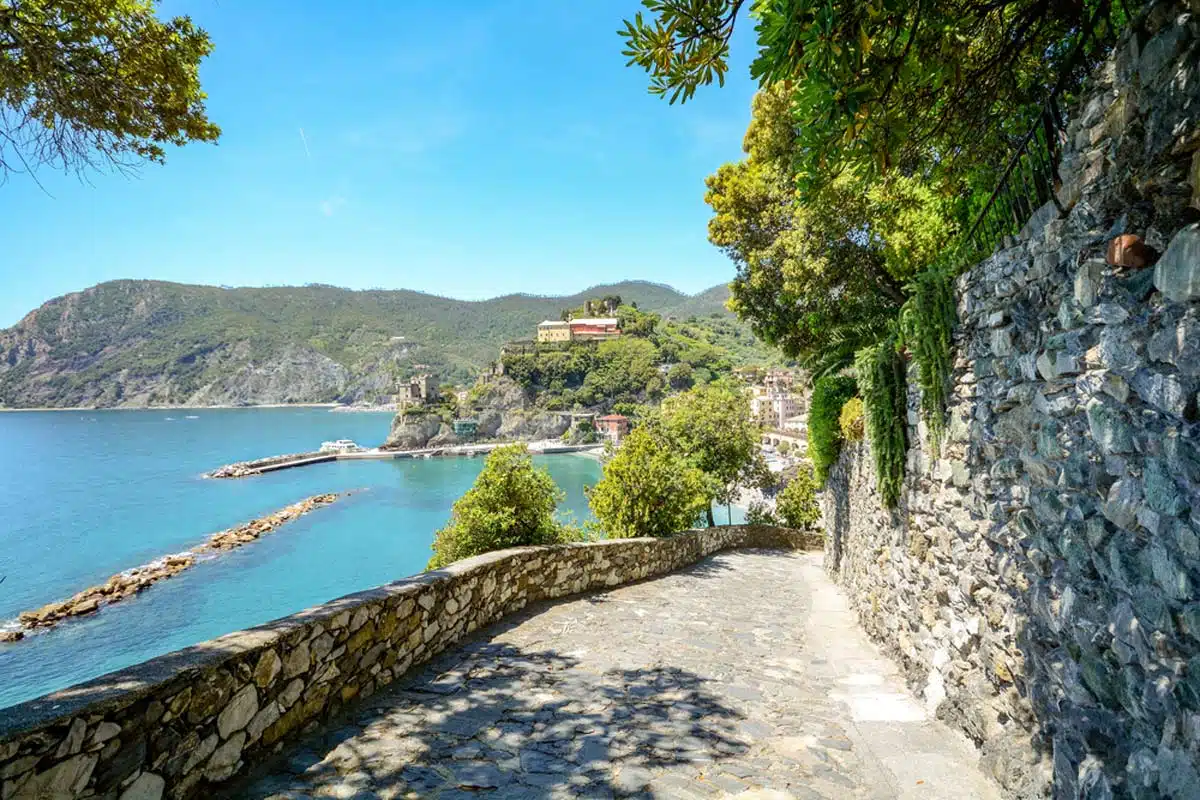 The main stretch of beach in Viareggio, La Passeggiata, is the best of the Tuscan coastline as well as a striking boardwalk dotted with numerous cafes, restaurants, and gelato shops.
Suggested Tuscany Hotels in Viareggio
Situated seaside along Viareggio's promenade, it doesn't get any more coastal or luxurious than the Grand Hotel Principe Di Piemonte. On-site, you'll find two restaurants, a wellness centre, and a rooftop terrace with epic views of the Versilia coast and the Apuan Alps.
Offering contemporary living on the beachfront of Viareggio, the Palace Hotel stuns with near-otherworldly views of the Tyrrhenian Sea and the Apuan Alps. Its in-house Deco restaurant dishes up the best in regional Tuscan cuisine.
Where to Stay in Tuscany: Frequently Asked Questions
Practical Tips to Consider Before Booking Your Tuscany Accommodation
Book your accommodation in advance and shop for the best place for your budget. Remember that cities like Florence have higher hotel prices than smaller and less-touristy locations such as Arezzo.
If you want to experience most of the popular seasonal attractions Tuscany offers, choose the right time of year to visit. While some months offer fewer tourist crowds, they often feature fewer activities.
Love This? Save and Share on Pinterest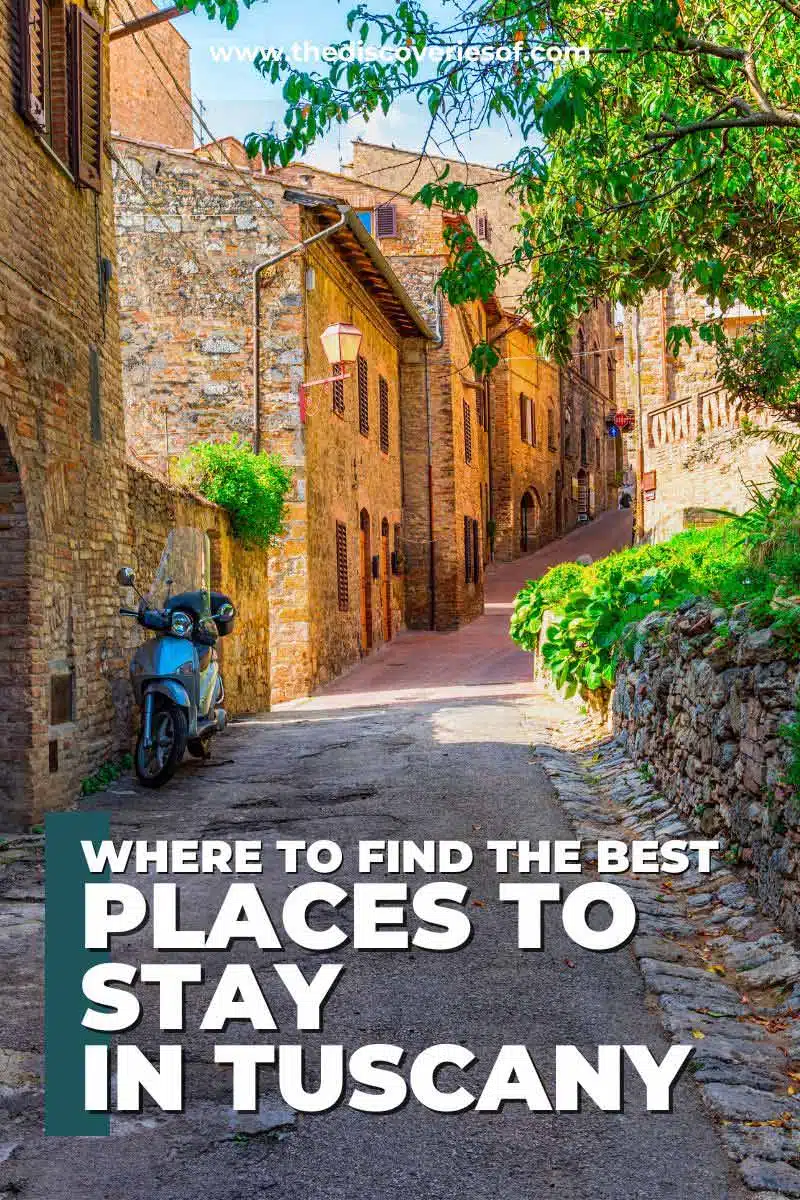 Where to Stay in Tuscany? Read Next