With its sky-high towers, verdant vineyards and medieval architecture, it's little wonder that San Gimignano has stamped itself firmly on the Tuscany travel map. Explore the best things to do in San Gimignano with this guide.
Was I straight-up obsessed with E.M. Forster for a chunk of my teenage years? Yes. Did I ALWAYS want to visit San Gimignano – widely thought to be the town on which he based the fictional Monteriano in his novel Where Angels Fear to Tread? Yes, and yes.
So when I finally visited San Gimignano in Tuscany it's no surprise it took me all of five seconds to text my friends back home for a little "I bet you wish you were here, too." But real talk. San Gimignano's wine, food, and history make it a place I seriously can't stop recommending.

But how exactly should you plan a trip here, and what should you see?

I've written this San Gimignano travel guide delving into what to do, where to stay and all the handy tips you'll need for visiting the Manhattan of the Middle Ages.
Take a sneak peek at my time in San Gimignano below.
Top 5 Things to Do in San Gimignano
Climb the Torre Grossa (Big Tower)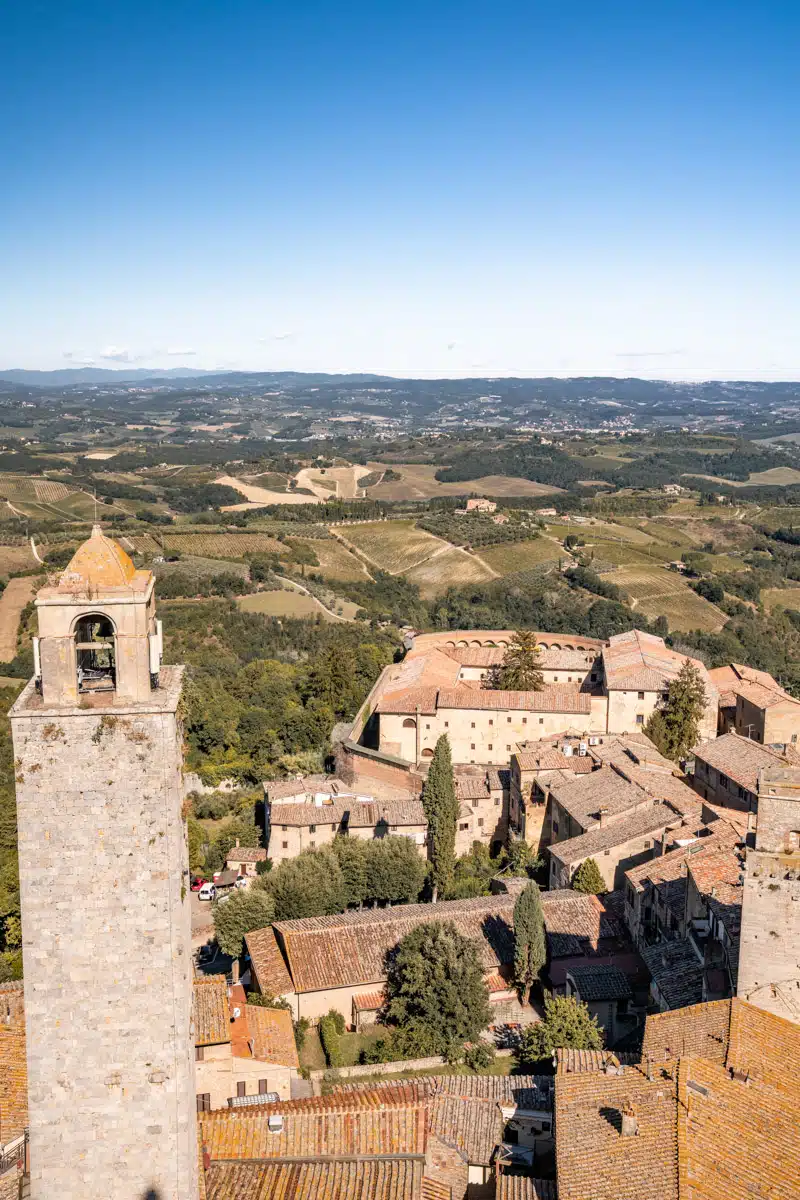 The Manhattan of the Middle Ages, or Medieval Manhattan – whatever moniker you want to toss at San Gimignano, there's no mistaking the unrivalled skyline with towering displays of rival families and historic prosperity (people really never change).

Torre Grossa is the only tower you can still climb of the 14 remaining towers (there were over 70, centuries ago). Luckily, it wasn't nearly as scary as the one in Korčula, the sheer terror I'm still recovering from.

No hyperbole – the 360-degree views of San Gimignano and the rolling hills and meticulously plotted vineyards below are bonkers.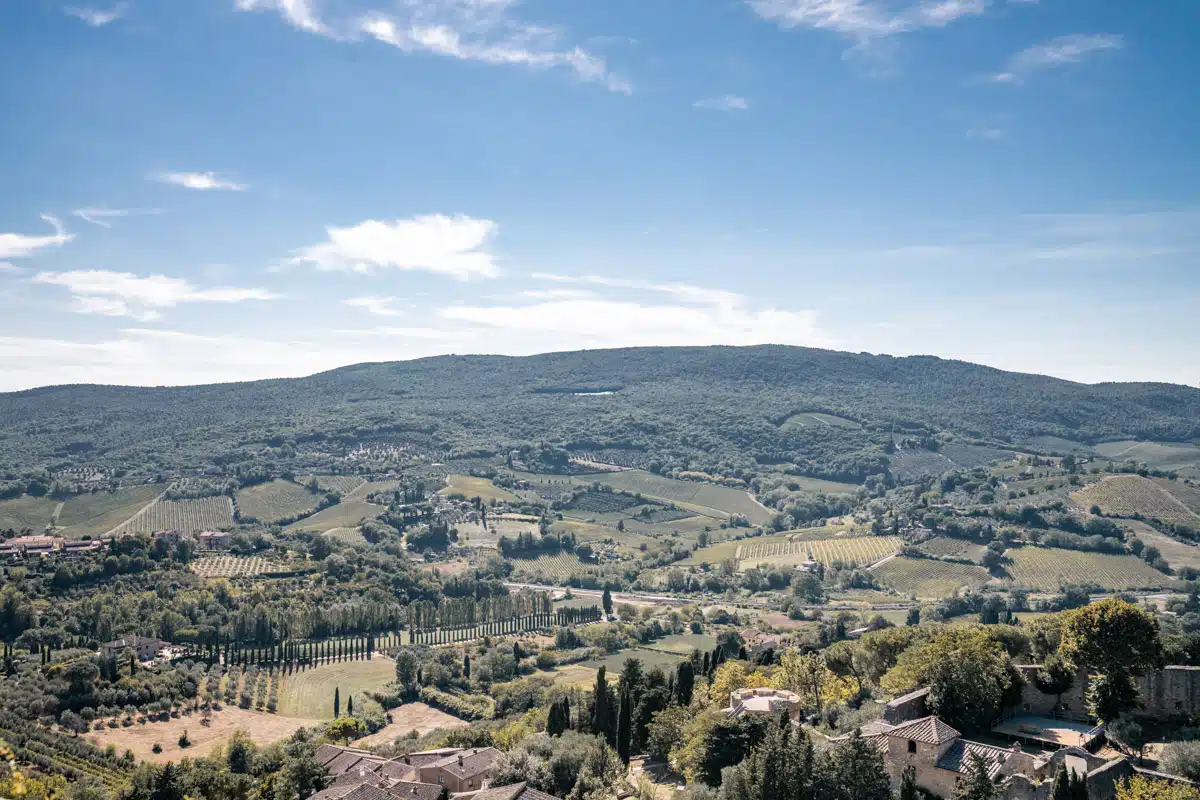 Tickets cost €9 (£7.80) per adult, which you can buy directly or as a combo package with the Duomo. However you get there, don't miss the views from Torre Grossa.
Top Tip
The stairs are a bit on the gappy side (you're in a building from 1311 – though thankfully the stairs are more recent), so wear good shoes and watch your step.
Spend Time in the Piazza della Cisterna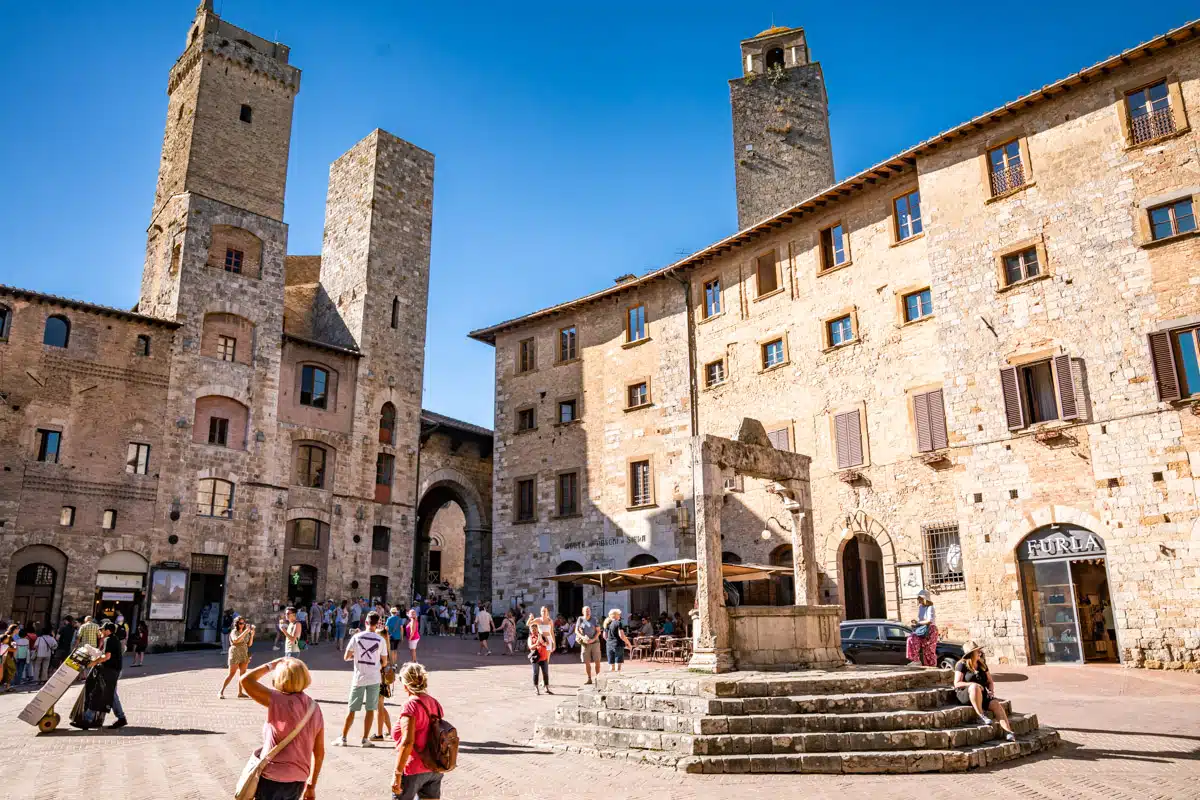 There are four town squares in San Gimignano and you'll likely hit all of them (as San Gimignano isn't all that big. But Piazza della Cisterna (actually a triangle) is the one that stands out the most to me.

Why? Because Piazza della Cisterna is named after the wishing well in the middle. It's also an important site that dates back to the 13th century when it was a literal crossroad between two of the most famous historical routes (Pisa to Siena and Via Francigena).
It's also home to Gelateria Dondoli, the town's best gelateria (more on that anon).
Tour the Collegiata di Santa Maria Assunta (Duomo)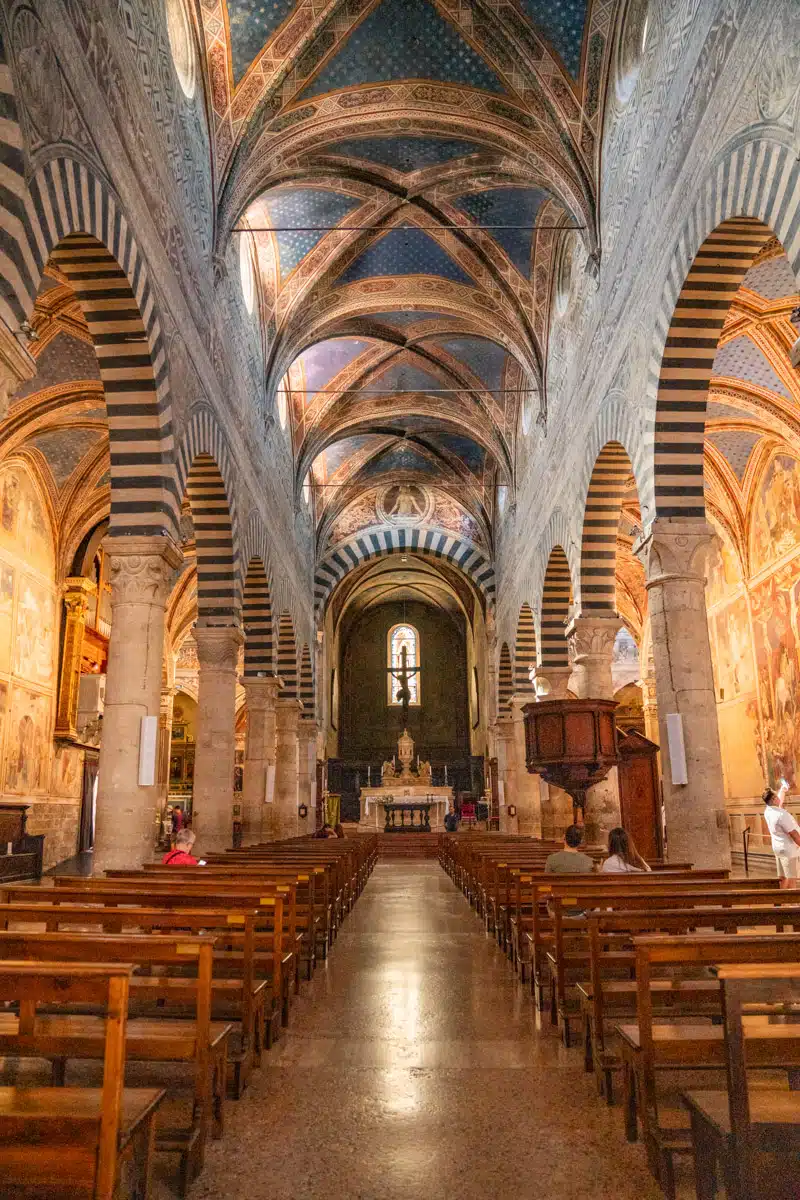 The Collegiata di Santa Maria Assunta (the Cathedral of San Gimignano or the Duomo) is your obligatory stop at a historic church in the city centre.

I won't lie. There are hundreds (probably thousands) of churches in the Tuscan countryside. While it might look like it from the outside, this isn't your average cathedral.
Step inside and transport yourself to another era within the idyllic dreamscape that features large Renaissance Frescos – brilliantly preserved murals painted on fresh plaster in the 14th and 15th centuries.
Top Tip
The walls and vaults are adorned with stunning artwork from Lippo Memmi, Domenico Ghirlandaio, and other Renaissance greats.
Go For a Spot of Wine Tasting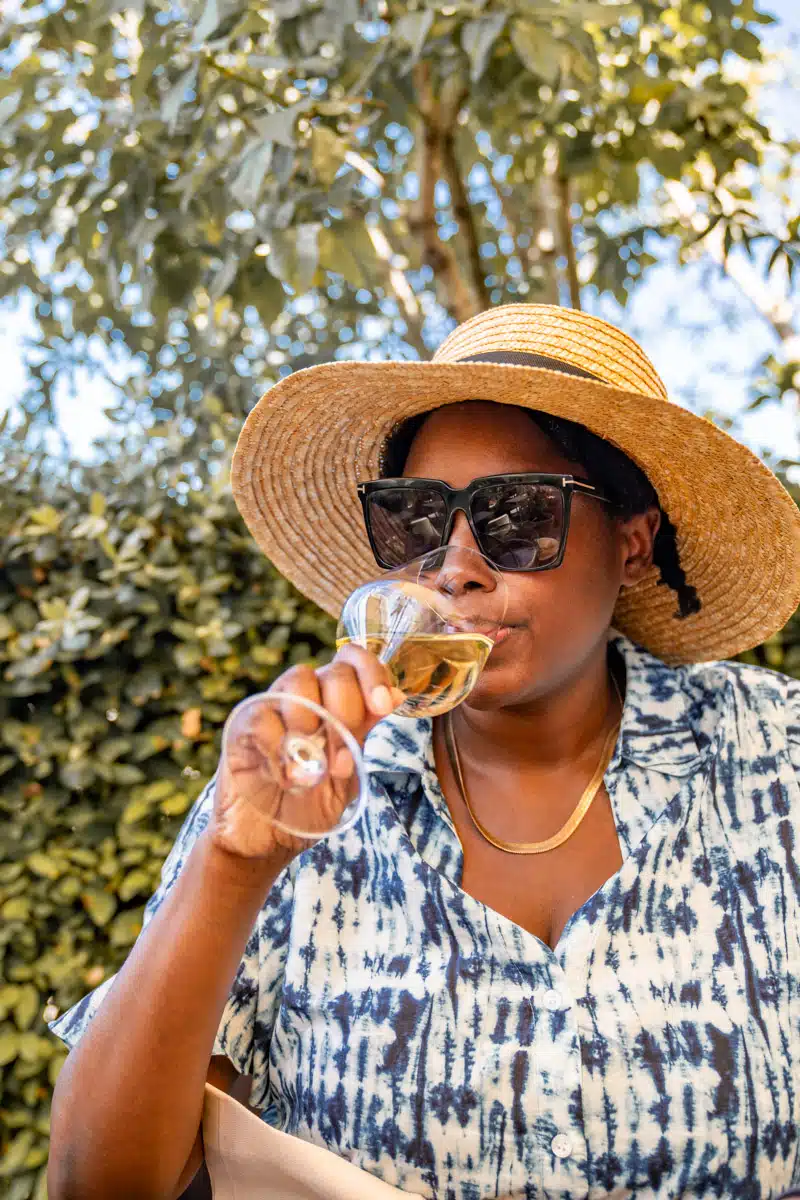 San Gimignano is in the middle of Tuscany's vast (and prosperous) wine country. So naturally, one of the best things to do is to take a San Gimignano wine tour.

Now, depending on when you go and your budget, you can tackle this a few different ways. You can go during harvest season to pick and stomp grapes, or map out a few must-see wineries of your own if you want more of a DIY experience.

But if I had to choose my favourite idea for visiting San Gimignano wineries, this guided tour is it.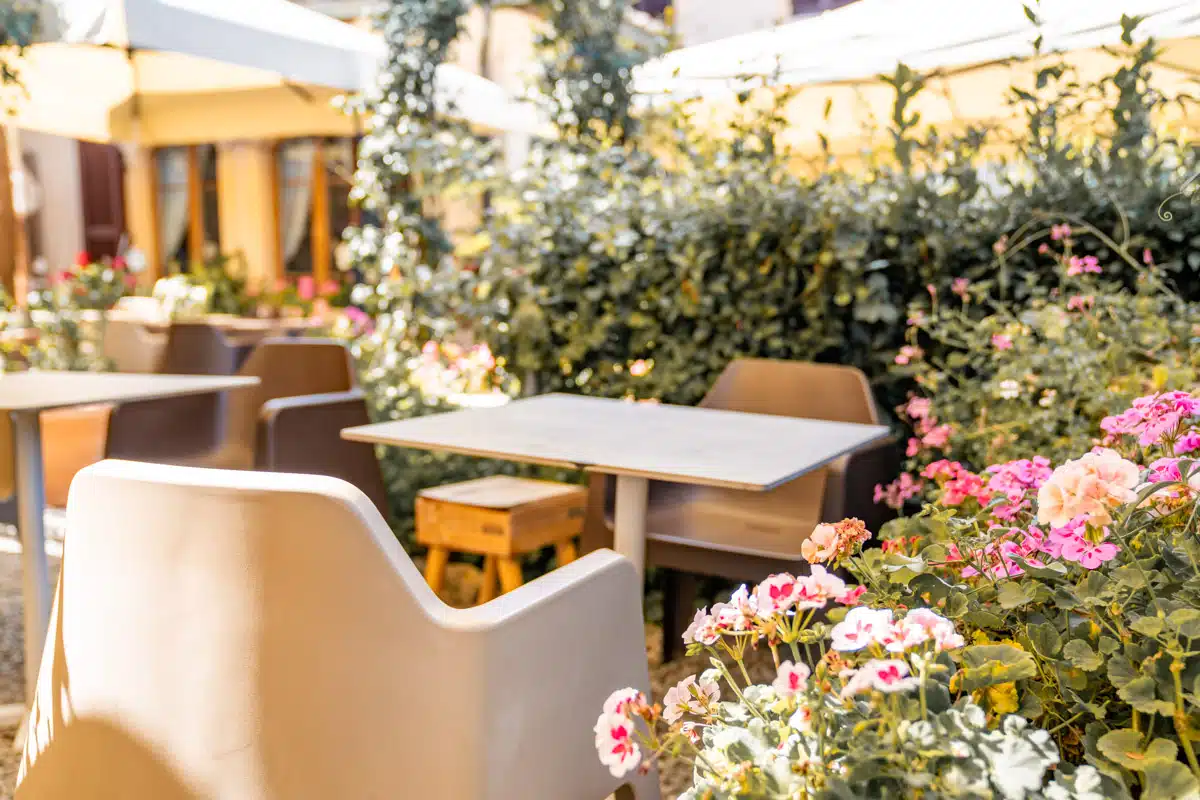 You'll ride around Tuscany on a Vespa with a stop at Tenuta Torciano winery, enjoy a hearty lunch, and take a wine-tasting class to learn how to discover the rich flavours of Chianti.

Does it get any better? Doubtful.
Galleria Continua
There's a lot of history within the walls of San Gimignano. But if you want a look at something more modern in this magical medieval village, check out the Galleria Continua.
The first of 8 locations, the former cinema turned centre stage for contemporary art is a must-see on your trip to San Gimignano.

Exhibits change frequently, but if you go in the next few months, you can see Tensione Continua by Carlo Faciani.

The art historian uses numerous pieces to examine the concept of tension and how art can bring it out in people or paint a clearer picture of its social and environmental implications.
Looking for the best hotel for your stay? Check out Villa San Paolo Resort & Spa for a luxury hotel with the best views of The Town of Fine Towers.
Brilliant Things to See & Do in San Gimignano
Palazzo Comunale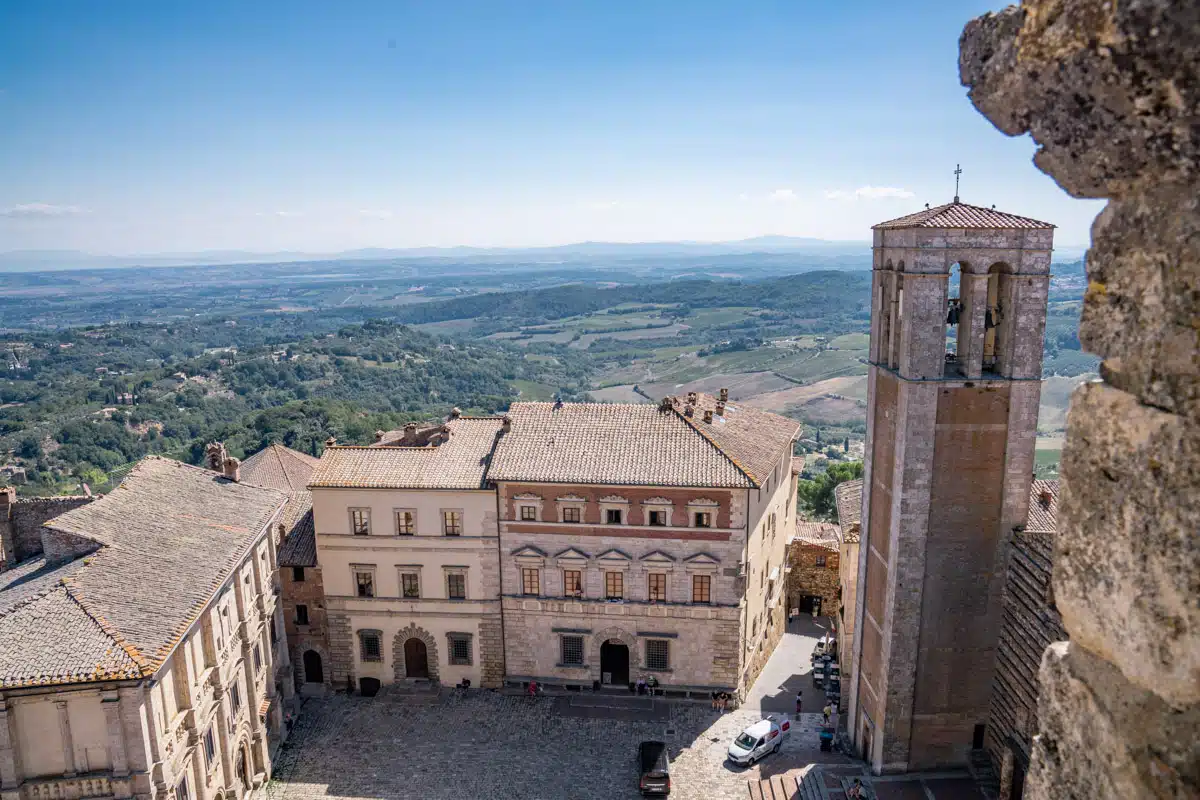 Palazzo Comunale is a must-see when you visit San Gimignano. It's attached to the Torre Grossa, so I very much recommend spending some time touring the Civic Museum in Palazzo Comunale before or after your visit.

The building below the tower in Piazza del Duomo is home to interesting artefacts and gorgeous artwork, including stunning frescos by Memmo di Filippuccio and Azzo di Masetto.
Top Tip
Look for the murals in Sala di Dante, an homage to Dante Alighieri (The Divine Comedy), who visited San Gimignano around 1300.
Soak up the Views and Wine at Rocca di Montestaffoli
Where else can you explore an ancient castle from the mid-1300s while taking in picture-perfect vistas of a mediaeval village and the Tuscan countryside below it on a sunny afternoon? With a glass of the finest Vernaccia in hand, of course.

Sample the mineral-rich, citrus-forward wines at the Vernaccia di San Gimignano Wine Experience from one of the highest hills in San Gimignano at Rocca di Montestaffoli.
Top Tip
You can learn more about the famous San Gimignano wine and how they make it by scheduling a wine tasting or master class on-site.
Take a Cooking Class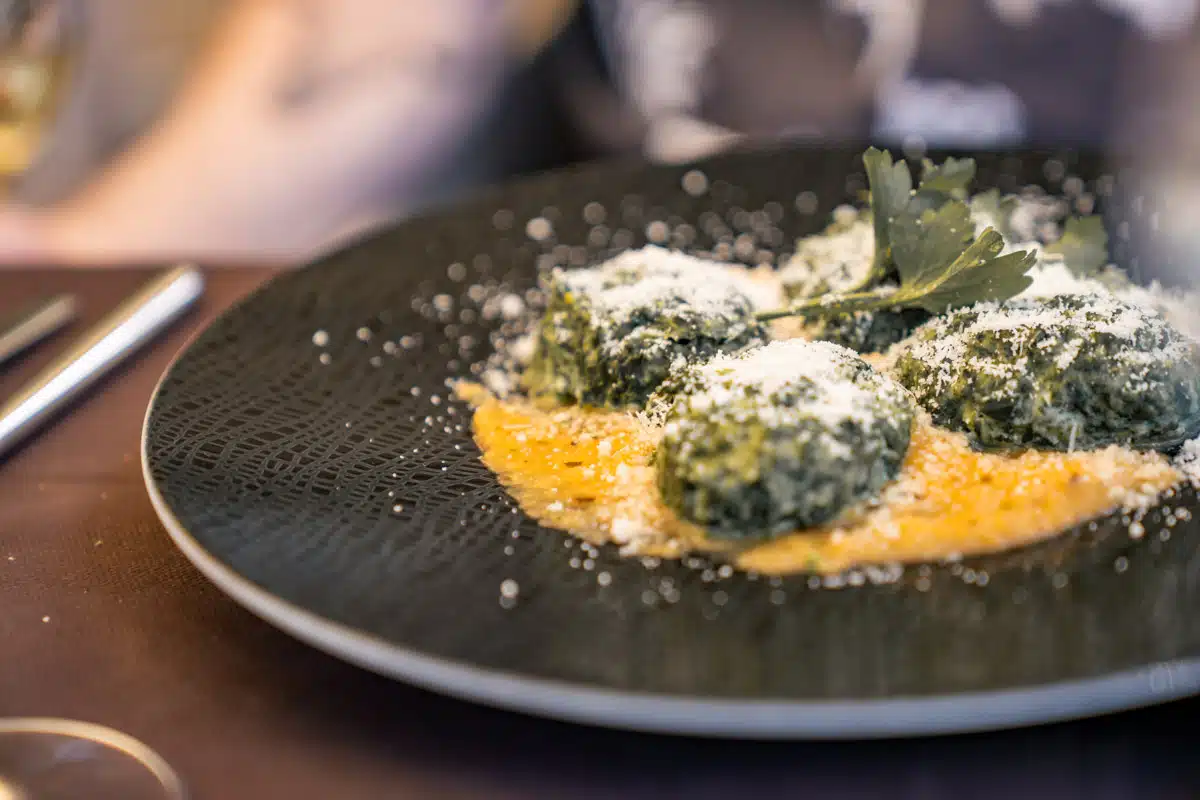 You can find a lot of excellent cooking classes in San Gimignano. It's no surprise, as the region is rich in exceptional ingredients like olive oil, cheese, and produce.
My pick? This private lesson sets you up with a Cesarine-certified home cook, who will create a four-course Tuscan feast. Arrive hungry and dig into far too much food and wine along the way.
Must-Try Bars & Restaurants in San Gimignano
Locanda La Mandragola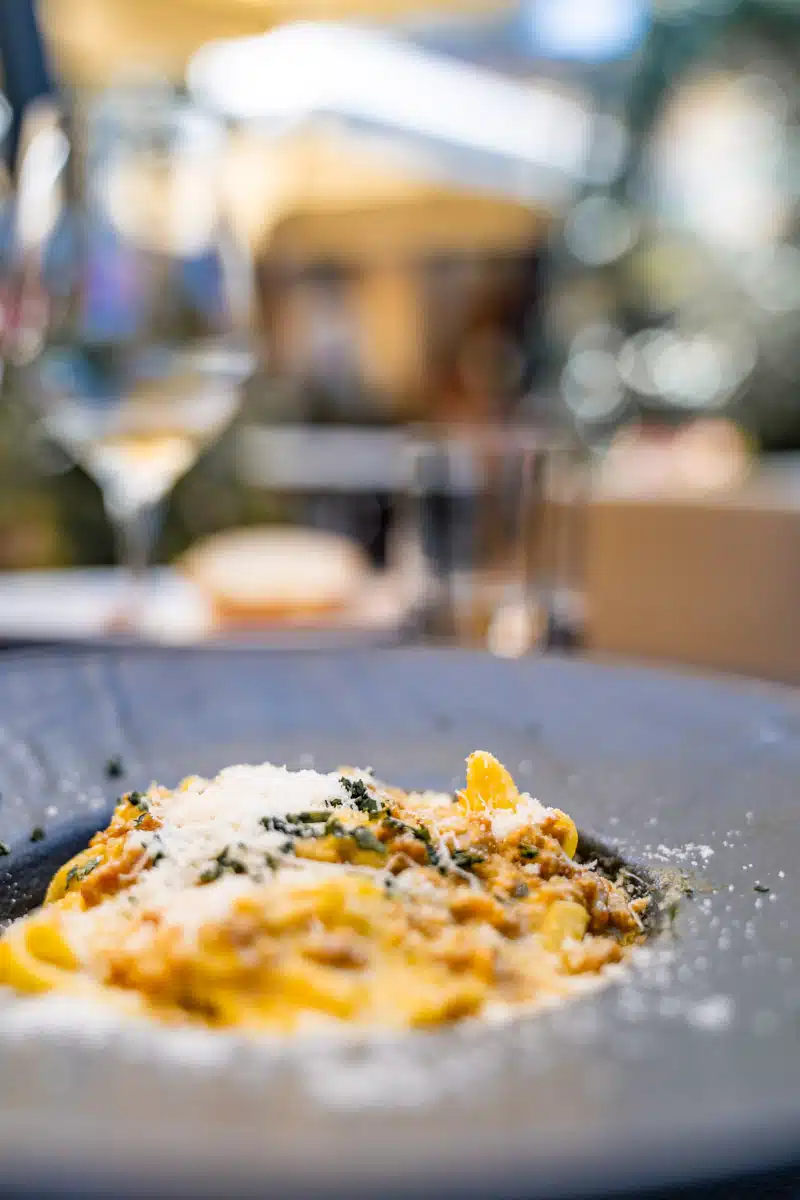 Just a few roads back from the main drag, Locanda La Mandragola is a secret spot frequented by those in the know. Most of the restaurant is spread out over a lovely garden terrace (there are umbrellas to cover you from the sun) – simply climb the stairs from the street to enter your own secret haven.

Not going to lie, the meal I had here at Locanda La Mandragola was one of the best of the trip.

The rich and savoury flavours and textures of the caramelised onion tart with salted butter ice cream and tagliatelle with a saffron pork ragu were a joy. Lunch for two with wine (antipasti and pasta courses) was €90.
Ristorante Fuoriluogo
Sometimes (read more often than not), you'll need to take a stroll away from the main attractions to find the best restaurants a city offers.

Don't get me wrong. There are some surprisingly excellent San Gimignano restaurants in the piazzas. But take a walk to the edge of the city to Ristorante Fuoriluogo, and you'll find Ristorante Fuoriluogo. You're welcome.

Step inside and marvel at the arched stone ceilings and grand chandeliers. The space is epic. Best part? The tables are far enough apart that you feel a welcome sense of privacy when ferociously diving into plates of handmade pappardelle, tortellini and Florentine steak.
Ice Cream at Gelateria Dondoli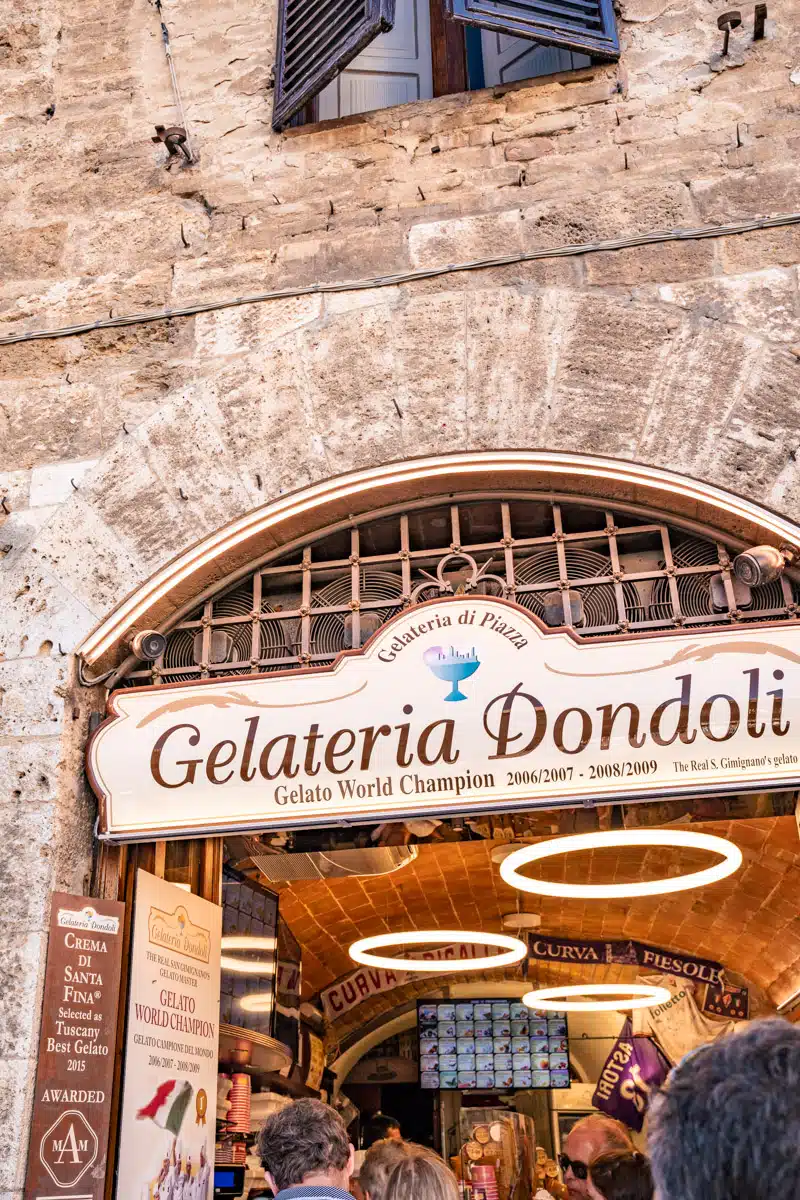 I mean, the sign on the door speaks for itself. Gelato World Champion.
You can't argue with success, especially when you dig into a bowl (or cone) of Gelateria Dondoli's delicately coloured and boldly flavoured scoops of heaven.

Right around the corner from the Duomo, Dondoli is a perfect resting place between climbing towers and walking the town's bustling medieval streets.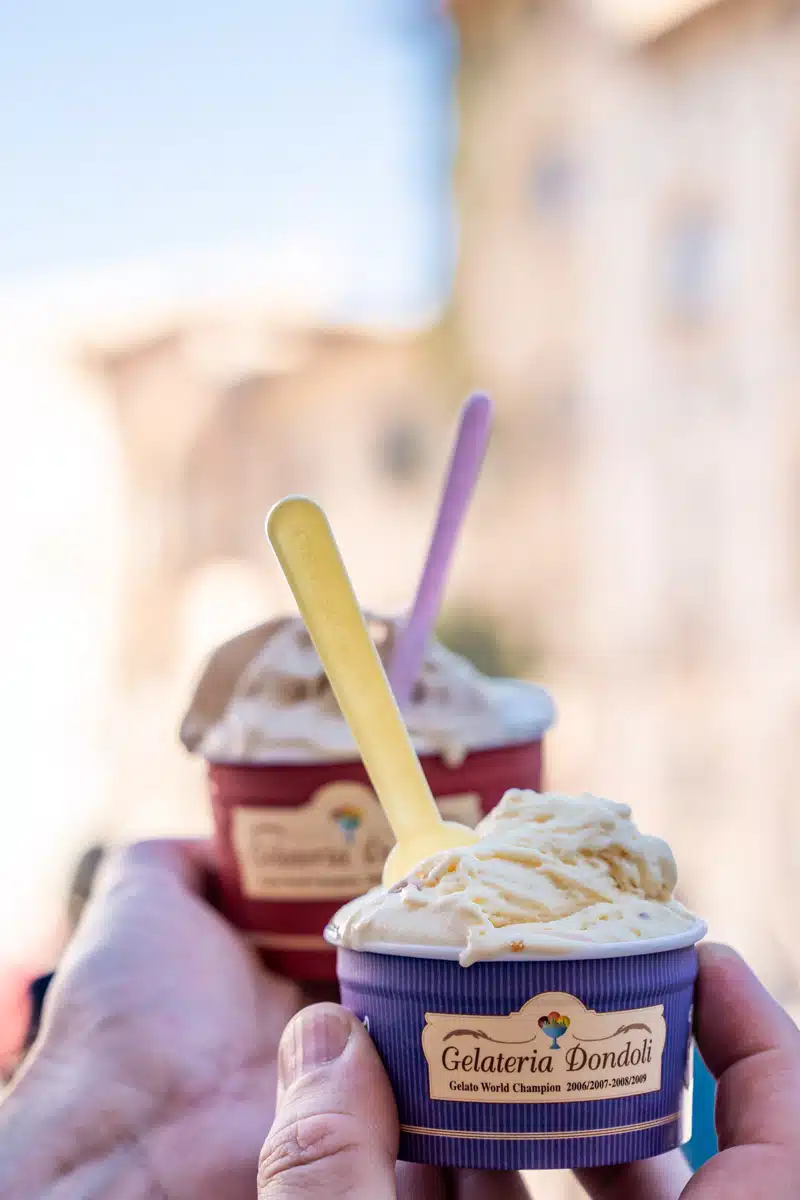 Master gelato-maker Sergio whips up unique and usually delicious flavour combinations like pine nut & saffron and Dolceamaro® (an herbaceous and creamy concoction) that have earned him a reputation as one of the best in the world.
Top Tip
Try something different. You can stick to more traditional flavours like chocolate, but where else will you find creations like the Vinsanto Eggnog, which uses 10-year-old Vinsanto (dessert wine) from San Gimignano?
Baccanino Delizie Toscane
The charming Baccanino Delizie Toscane is just a few blocks from Tower and Casa Campatelli and the busy streets of downtown San Gimignano.
Enjoy local meats, cheeses, and wine from one of the small outdoor tables at this local favourite that's perfect for a midday snack while taking in the scenery from the historic city centre.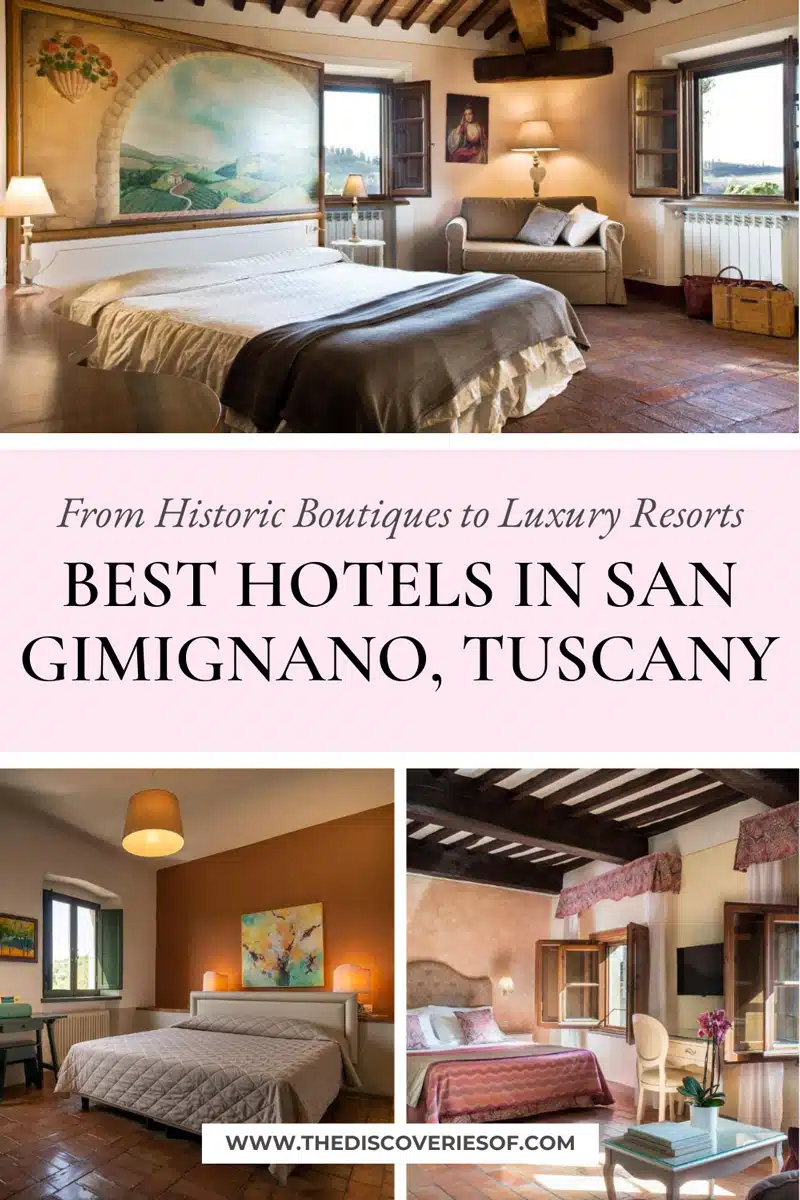 Best Hotels in San Gimignano
Villa San Paolo Resort & Spa
Villa San Paolo Resort & Spa is the place to go if you're looking for everything I love about San Gimignano in one location. And a location that just happens to have the most insane views of the mediaeval city.

Think gorgeous countryside locale featuring lush gardens, pools, excellent dining options, and a spa that both locals and tourists flock to. Enjoy.
Agriturismo Poderi Arcangelo
Agriturismo Poderi Arcangelo embraces the concept of San Gimignano agriturismo by going all in on an immersive Tuscan countryside experience. You'll stay at a family-run farm in the Tuscan hills, taste delicious wines, tour the vineyards on site, and stroll through olive groves before sampling the incredible olive oils.
Oh yeah – then there's the little fact that the family matriarch, Grandma Maria, cooks up some magic each day for lunch or dinner. Booking yet? I don't blame you a bit.
Hotel Pescille
Stay in one of the iconic towers that make San Gimignano famous at Hotel Pescille.

Ok, so it's not one of the remaining 14 towers in San Gimignano proper, but still. You'll take in ancient-castle vibes from this 19th-century farmhouse that features cosy rooms and a beautiful outdoor pool and garden in San Donato.

What's not to love?
Hotel La Collegiata
Hotel La Collegiata is a beautiful 4-star property just outside of San Gimignano's city centre. The rooms are comfortable, and the ambiance is inspiring, with an old-school charm that doesn't shy away from the 400+ years of history within the walls of the reformer convent.
San Gimignano: Practical Tips for Your Trip
How Long to Visit in San Gimignano? 
3-5 days is a perfect amount of time to climb the towers of San Gimignano, sample food and wine, relax, and make time for a day trip or two on your holiday in Tuscany.
Best Time to Visit San Gimignano
The best time to visit San Gimignano is in the spring or fall. Summer is lovely but super crowded.

May and September are the best months to visit. 
Where Should I Stay in San Gimignano? 
You can access most of the best things to do in San Gimignano if you stay in the city centre. Some lovely hotels are steps away from the towers and piazzas.

Alternatively, you can also stay outside of town in areas like San Donato or San Benedetto. 
How to get to San Gimignano? 
San Gimignano travel is relatively straightforward, but you probably want to hire a car.

While you can get from major cities like Florence to San Gimignano by a combination of train and bus, having  your own set of wheels makes it easier to explore more of Tuscany.
Things to Do in San Gimignano: Map
Love This? Save and Share on Pinterest