Planning an escape into the lush region of Tuscany? Discover all you need to know about planning a trip to Tuscany with this in-depth guide.
Tuscany is one of Italy's most enchanting regions. Home to verdant hills and green valleys dotted with olive and cypress trees, medieval villages and vineyards producing bold wines, it's little wonder that it's such a popular destination.
So if you are visiting Tuscany soon, let this guide highlight all the details you should consider to ensure an exciting trip. Let's dive in!
How to Plan a Trip to Tuscany: Top Tips for Your Tuscany Trip
Best Time to Visit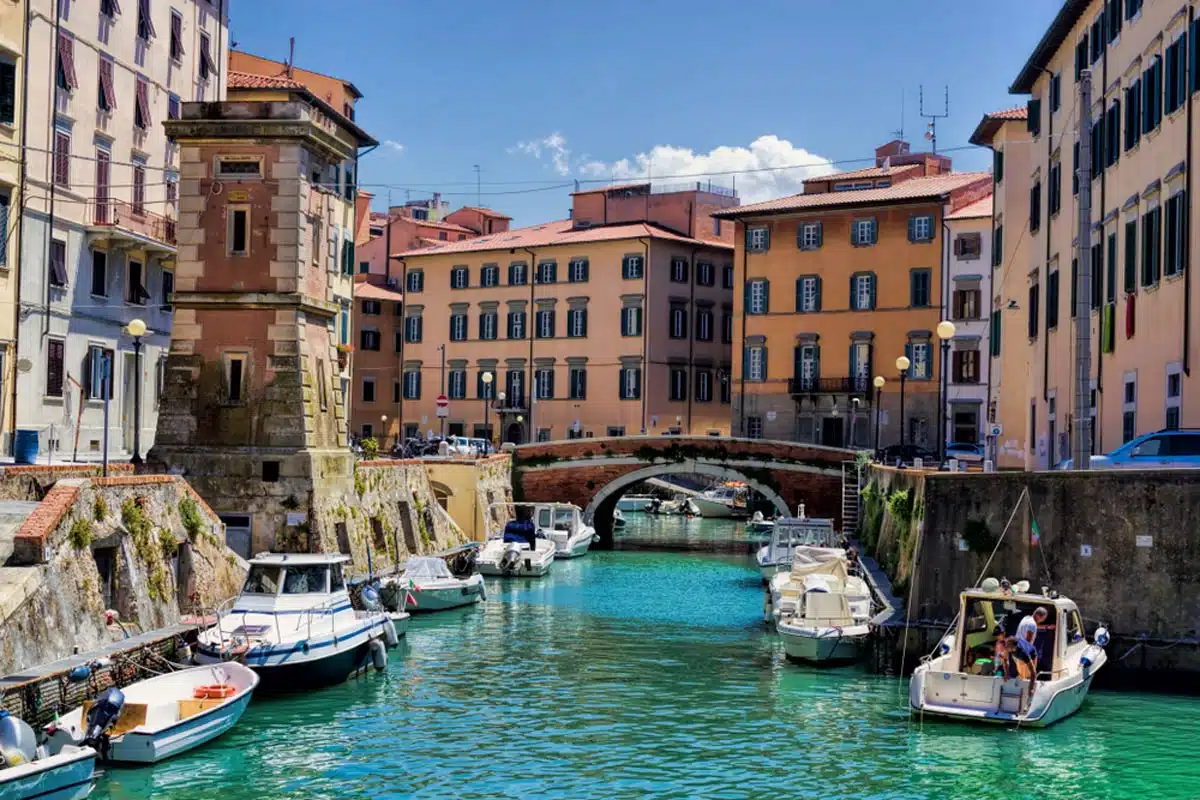 Tuscany's Mediterranean climate brings warm, dry summers and cold winters. Summer (June to August) is the peak tourist season, but this often comes with soaring temperatures, crowded landmarks, and hotel rates.
Spring, which runs from March to May, and autumn, from September to November, are Italy's shoulder seasons and arguably the best times to visit Tuscany. These off–season months bring enjoyable weather and lower rates for top attractions and hotels.
Handy Resources for Getting To Tuscany
Use my travel resources to help you plan your trip to Tuscany — find the best flights, affordable accommodation, and skip-the-line deals for Tuscany's famous attractions.
Skyscanner is a wonderful platform to find and compare flight tickets, hotels, and car hire prices.
Get a Firenze Card and visit an array of exhibitions at some of Florence's most popular museums. The card is valid for 72 hours from first use.
You must add Tuscany to your Italy itinerary. If you only have a day, take a day trip from Florence and visit Siena, San Gimignano, and Pisa for an authentic Tuscan vacation.
Where to Stay in Tuscany
Accommodation in Tuscany is abundant, giving you lots of options. From standard hotels to affordable hostels, and luxurious villas, Tuscany has lodging that will fit every budget. You can find the best hotels in Florence and other tourist-friendly cities in Tuscany on Booking.com.
Pensiones are small traditional hotels available in most major cities and small towns. These lodgings are fantastic options if you travel to Tuscany on a tight budget. You'll find all the mod-cons you desire, like swimming pools and hearty breakfasts.
Holiday Homes are another wonderful alternative if you'd like to avoid the crowds that hotels and hostels generally draw. Plum Guide offers a wide range of privately-owned holiday homes, giving you impeccable comfort.
Packing for Your Tuscany Trip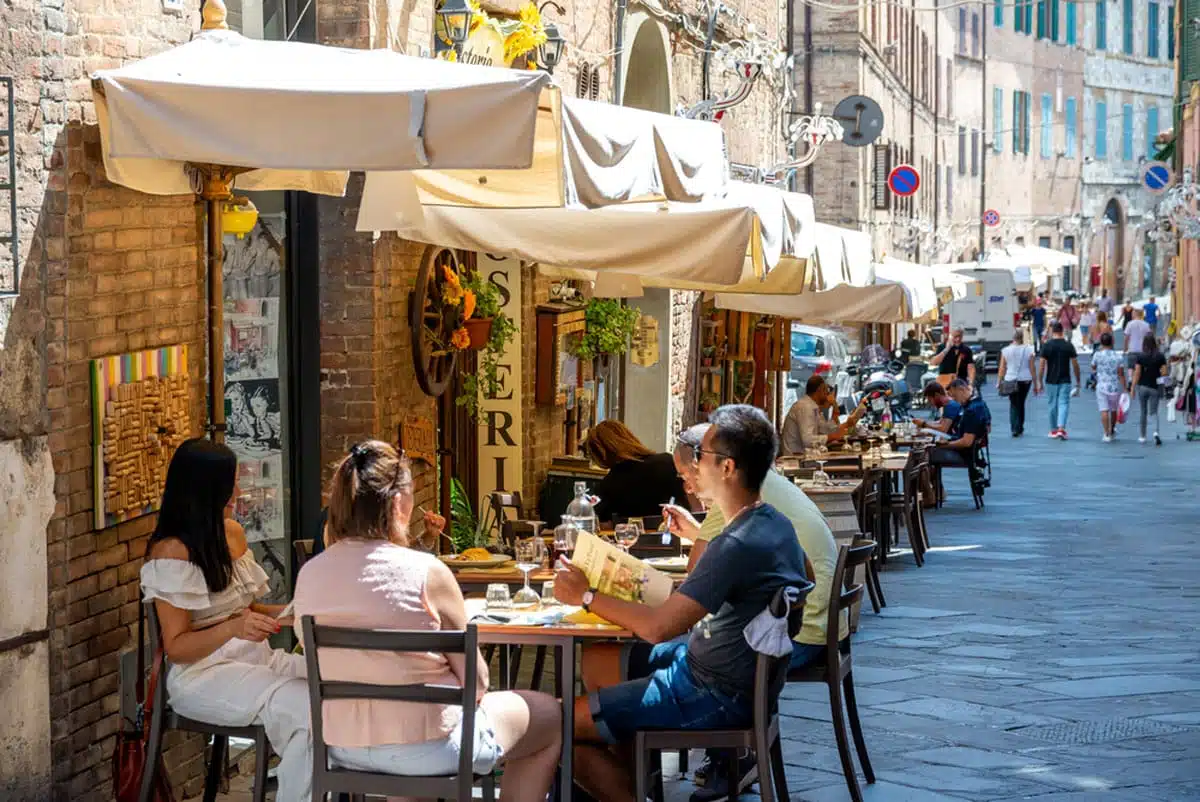 I found that clothing like airy and lightweight dresses and long skirts are ideal for Tuscany's summer and spring days. Don't forget to pack sun-protectants like a sun hat, sunglasses, and SPF sunscreen. Bring a raincoat for rainy days and a lightweight jacket, which is handy when hiking outdoors.
Travel Insurance
Most solo travellers will tell you that cancelled flights and potentially losing their wallets or luggage are some of their worst fears. Travel insurance typically covers all that and more, giving you peace of mind when visiting Tuscany, Italy.
I use AXA Insurance and have found them to be a reliable option.
Suggested Guidebooks on How to Travel Around Tuscany
Keeping a Tuscany trip planner in your pocket will help narrow down all the places you'd like to visit and save you a lot of precious time. And if you want to see some hidden gems that most tourists don't know about, you'll have to look further than the two-page brochure at the airport.
Some excellent travel guidebooks include Rick Steves Florence & Tuscany, Lonely Planet, and Tuscany in Your Pocket!
Tuscany Visitor Guide: What to Do During Your Tuscany Trip
Top 10 Things to Do in Tuscany
Explore the Historic Centre of Florence
Welcome to this historic centre, a melting pot of art, culture, and architecture. The UNESCO World Heritage Site has several museums, cathedrals, and a bustling town square.
I suggest you spend at least two days in Florence so you don't have to rush through your itinerary.
See Michelangelo's Statue of David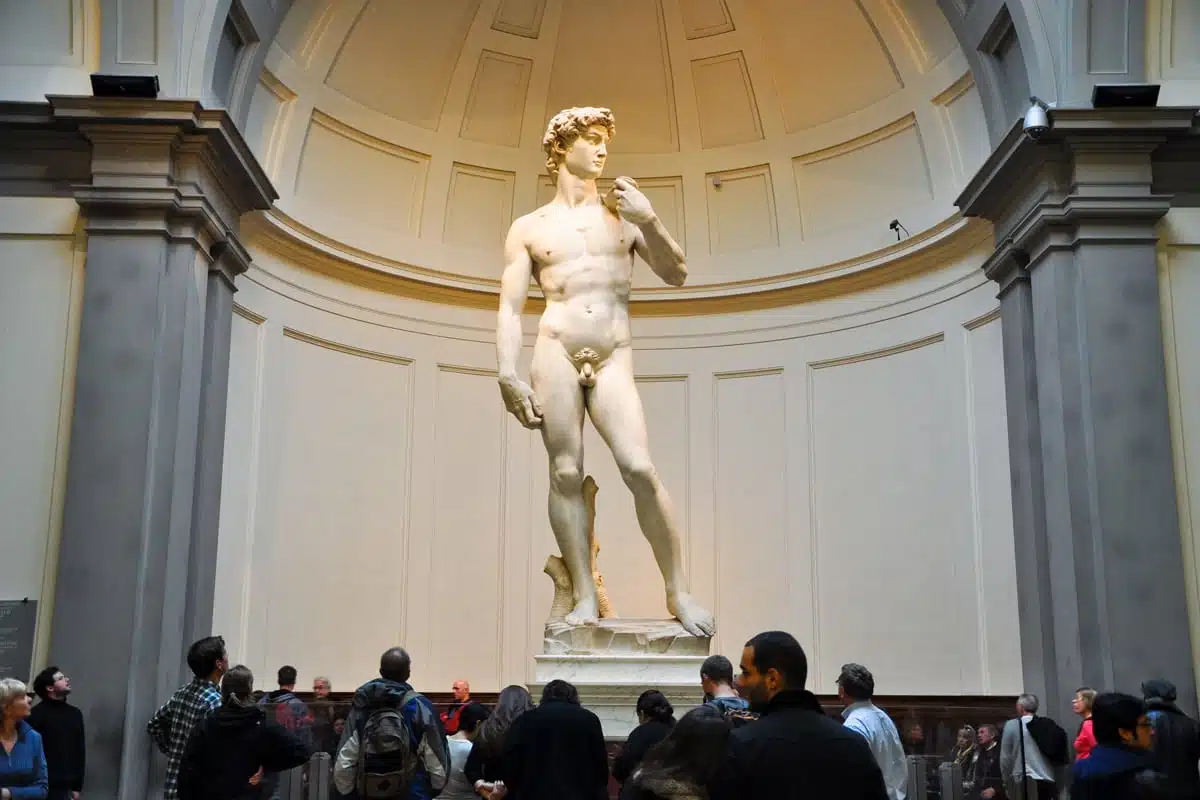 I told you there's tons of art to see in Florence. Michelangelo's "David" is a world-renowned masterpiece of the Renaissance era.
The sculpture was the first colossal marble statue after antiquity, setting a precedent for art in the 16th century and beyond. You'll see the statue by getting an entry ticket to Accademia Gallery.
Climb Up Giotto's Bell Tower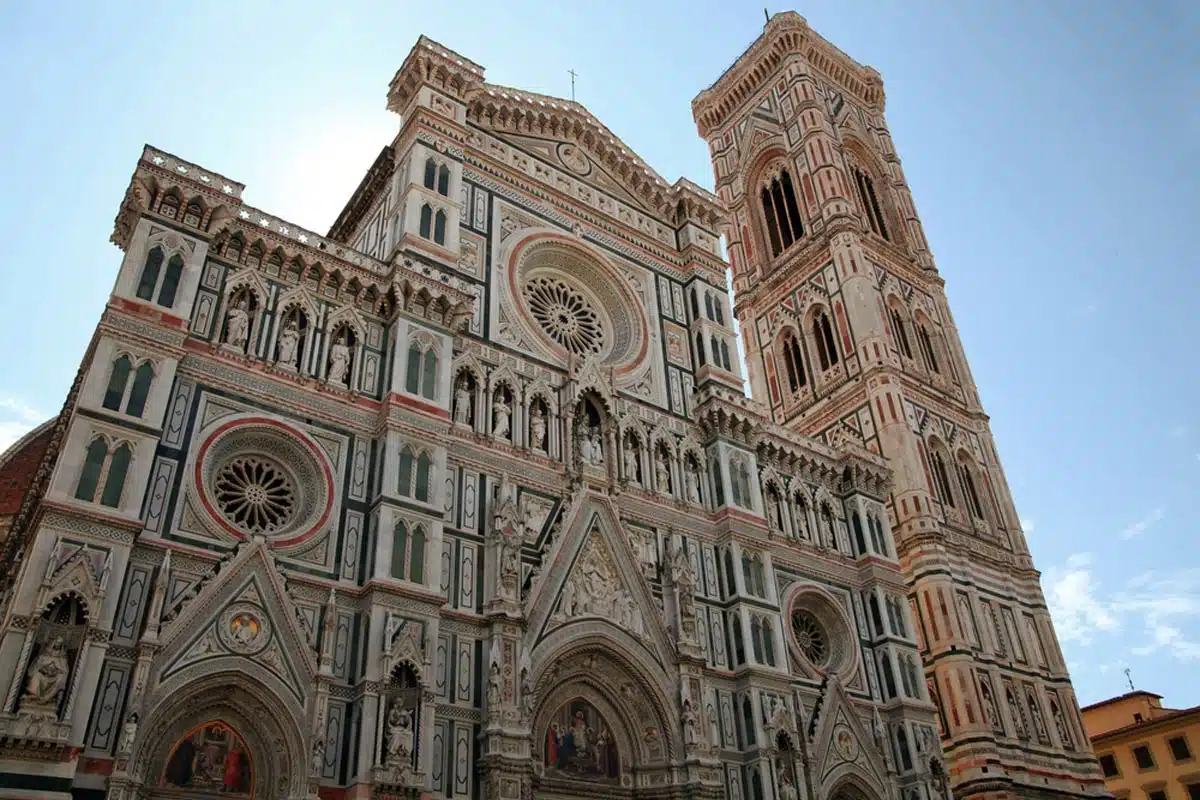 How does sweeping views of Florence from atop Giotto's Bell Tower sound? The 85-metre free-standing campanile, and the Duomo Cathedral, form an ionic complex in Florence.
A guided tour of Duomo Square takes you through the Baptistry, the Museum, and the Giotto Bell Tower.
Spend Time at the Leaning Tower of Pisa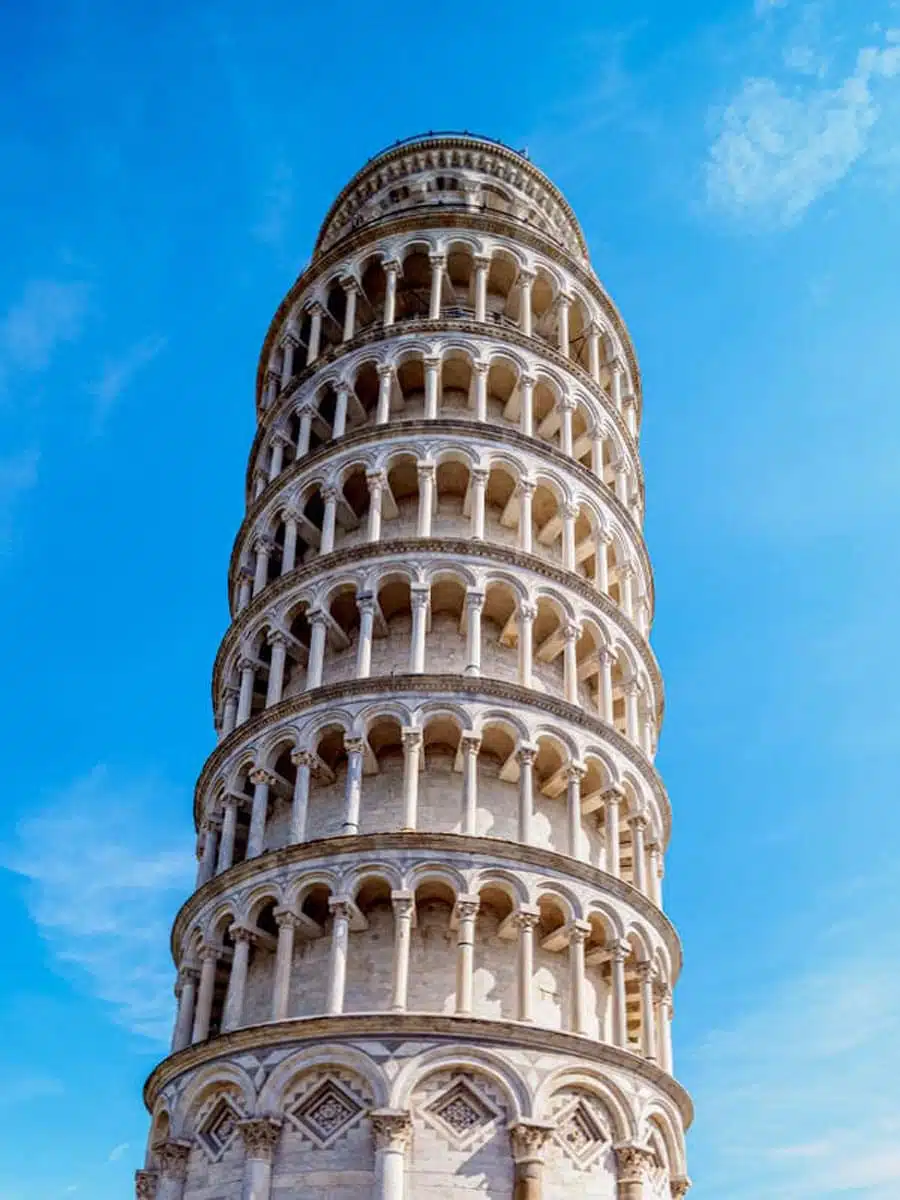 If you're a Renaissance architecture lover, the historic churches and mediaeval palaces make for an unforgettable time in Pisa.
You won't be short of things to do in Pisa, but the stand-out feature of this city has to be the iconic Leaning Tower.
Top Tip: Be sure to get a skip-the-line ticket to avoid waiting in long queues at the ticket office.
Enjoy Wine Tasting in Chianti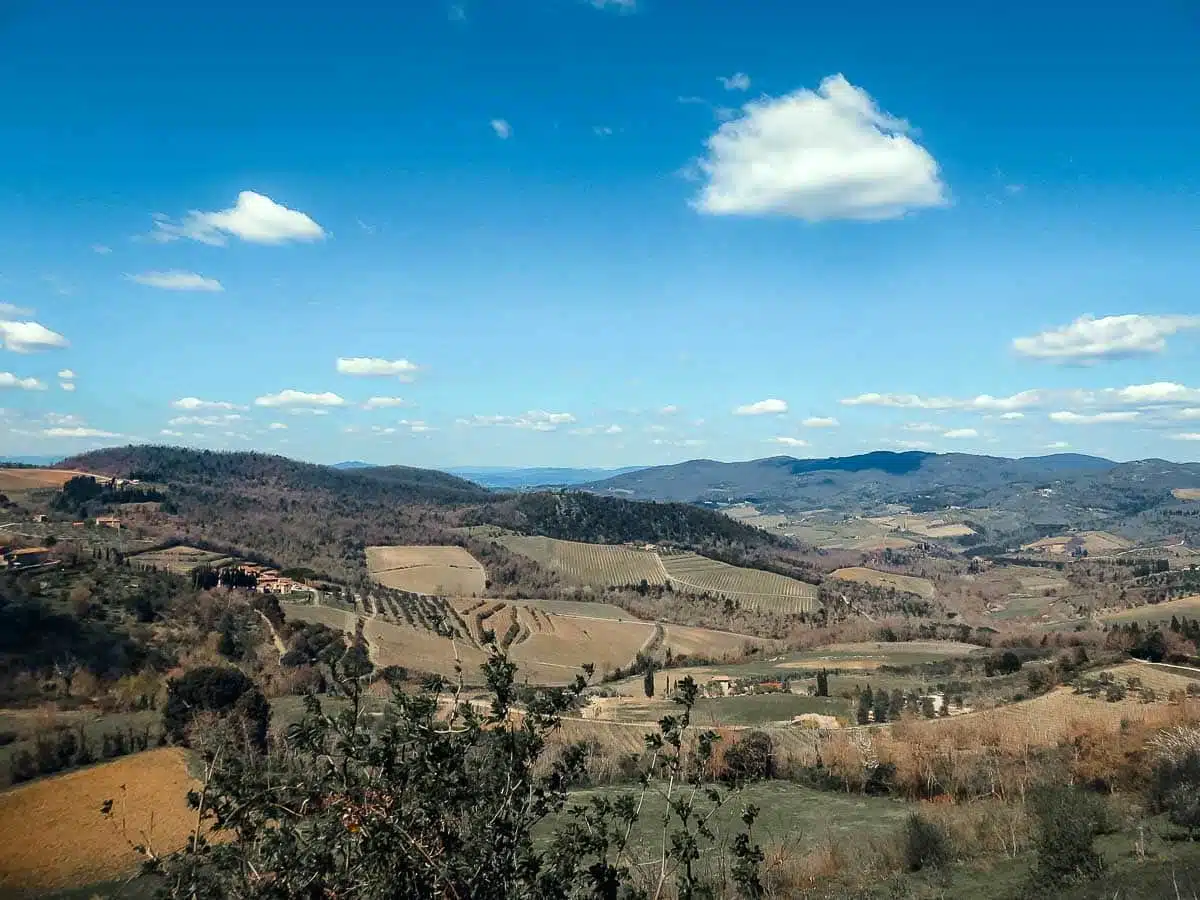 Let me tell you, the Chianti Wine Region's rolling green hills and countless vineyards make for unbelievable Insta-worthy backdrops.
Take a tour of Chianti wineries to savour local wines paired with tasty snacks, and you won't regret your time here.
Escape into Mediaeval Siena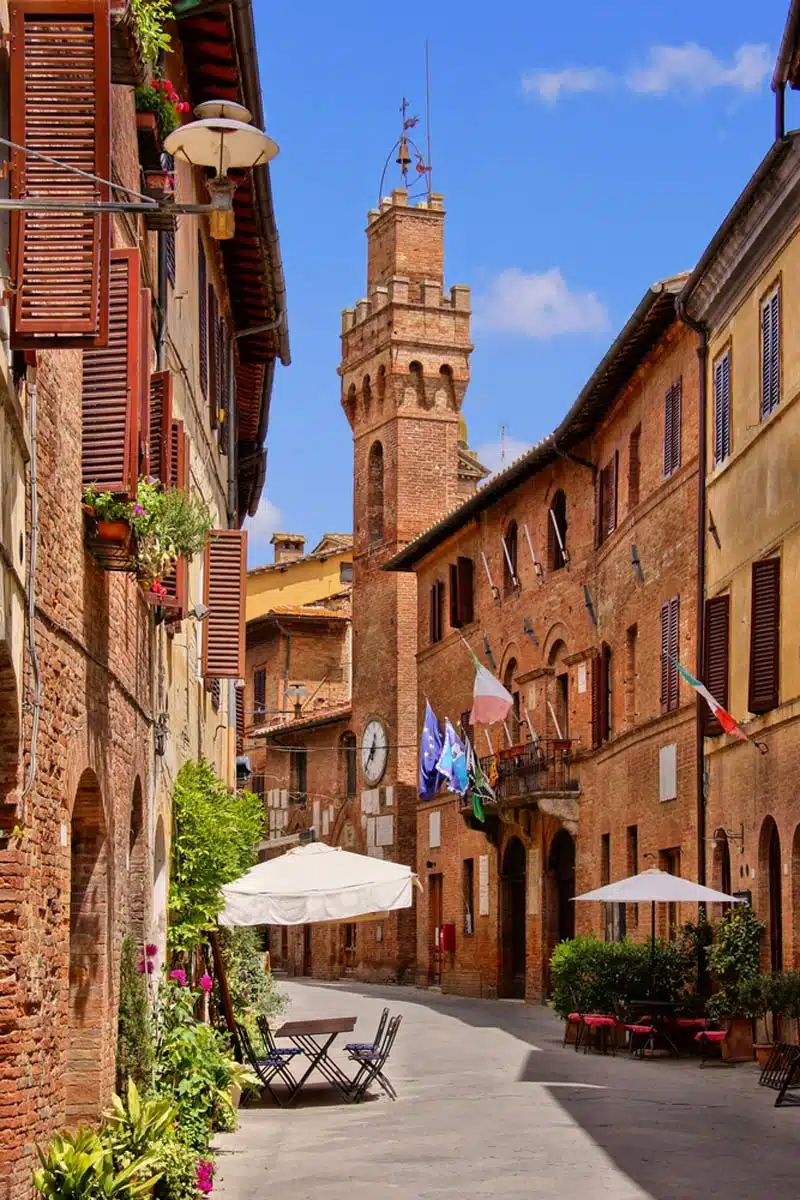 I tell no lies when I say that Siena is one of the must-visit places in Tuscany. It's where so many travellers like you and me come to see Gothic architecture up close.
The town's mediaeval streets, the popular Piazza del Campo, and its eateries promise an unforgettable escape into the heart of Tuscany.
Walk Around The City Walls of Lucca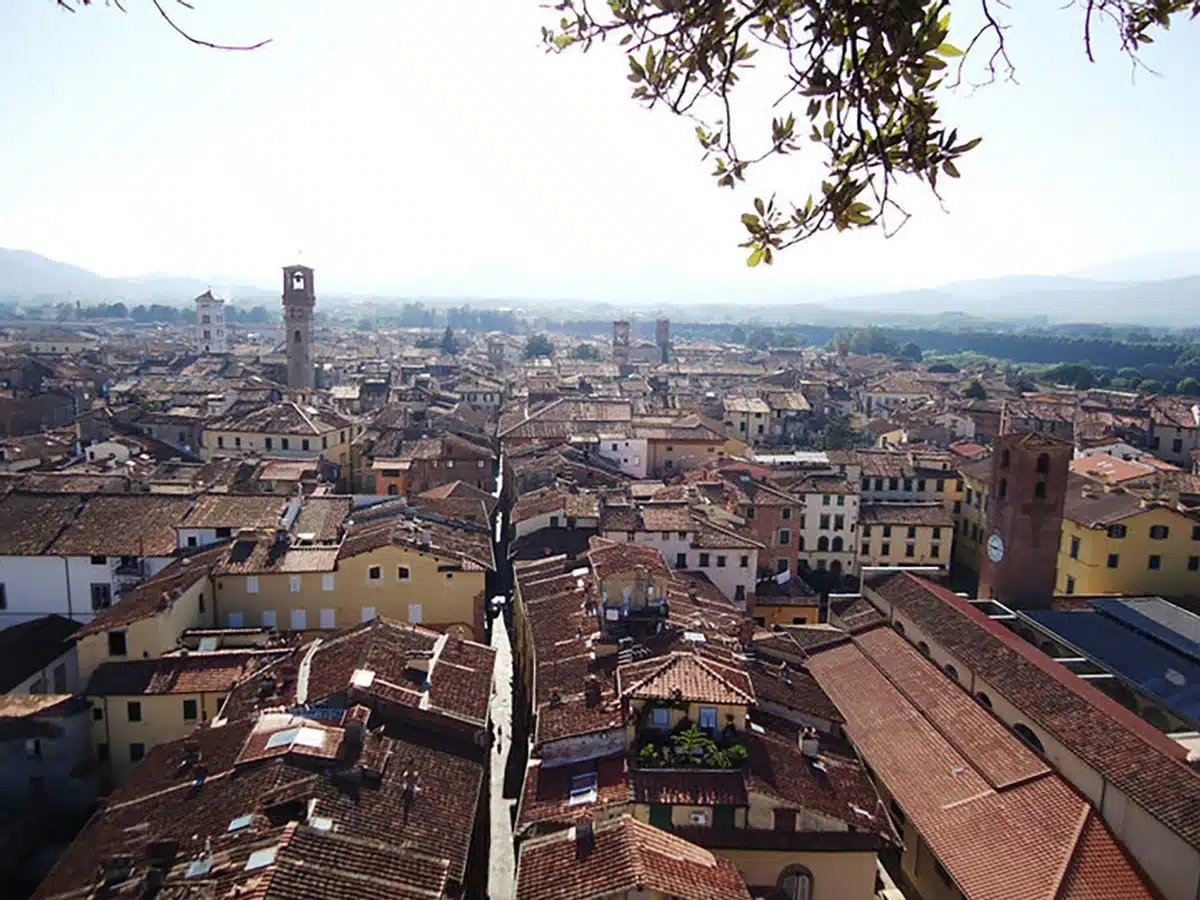 Lucca's well-preserved Renaissance walls and historic city centre are the main draws for tourists from across the globe.
Take a walking tour of Lucca to admire its Romanesque buildings, wander through the cobblestone streets, and grab a bite at the charming street-side cafes.
Go On a Day Trip From Florence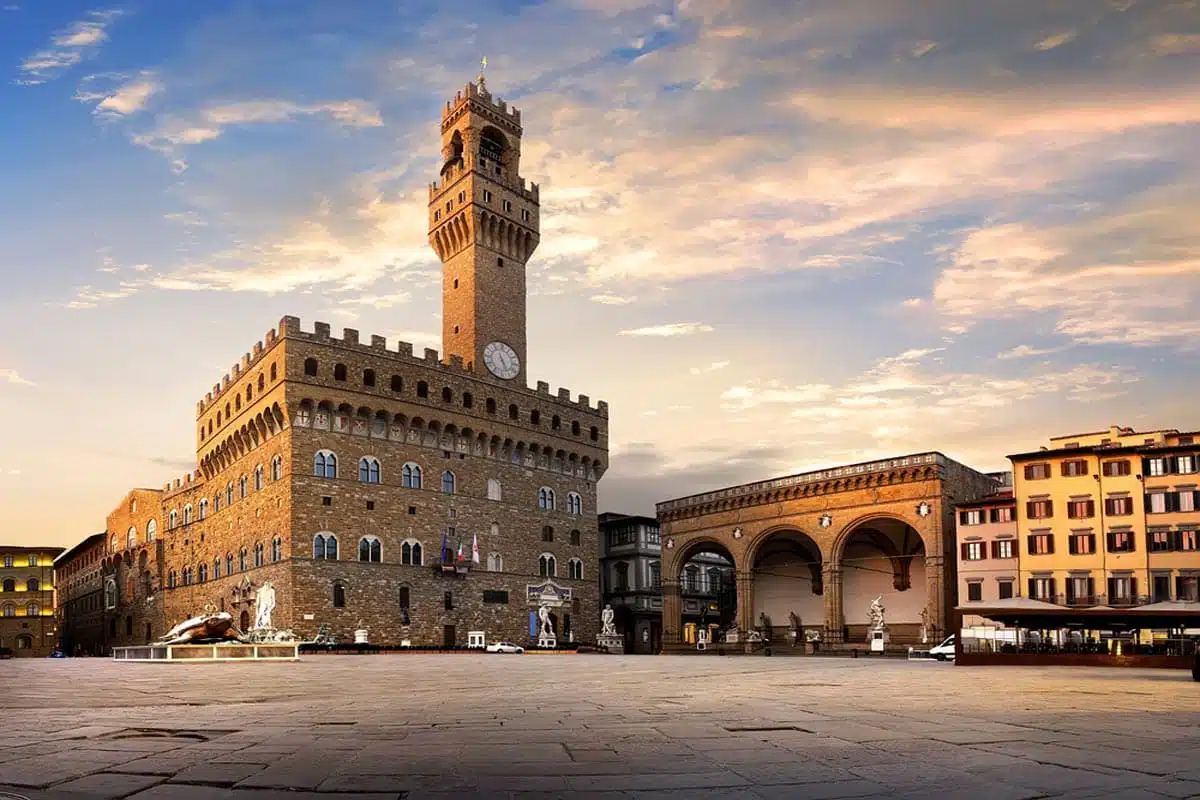 Florence is an excellent starting point for venturing into the Tuscan region. If you make the city your home base, you can take day trips from Florence to nearby cities like Siena, Pisa, and Lucca, San Gimignano.
Visit Isola del Giglio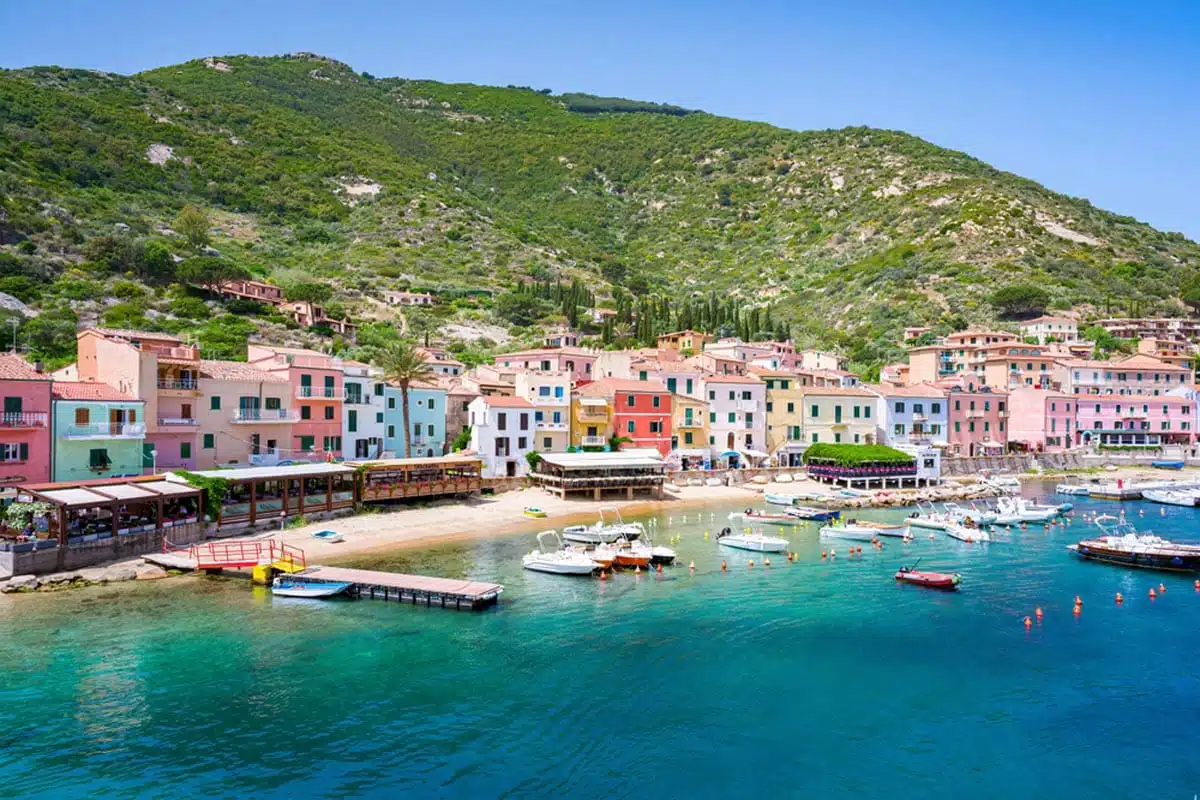 If island life tickles your fancy, there's no better place than Isola del Giglio. This tiny island on the Tyrrhenian Sea has a colourful port town, inviting pristine waters and unspoiled natural beauty.
Marvel at the Towers of San Gimignano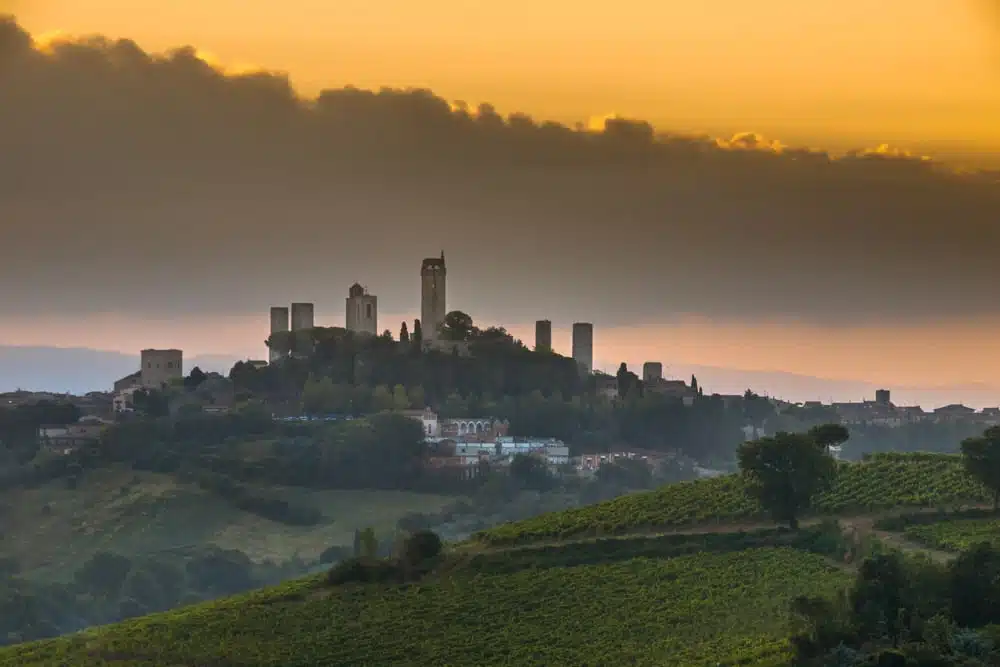 "The Manhattan of the Middle Ages", or San Gimignano, has more towers than all the hill towns in Tuscany. These colossal towers date back to 1300 and dominate the city's skyline.
Suggested Tuscany Trip Itineraries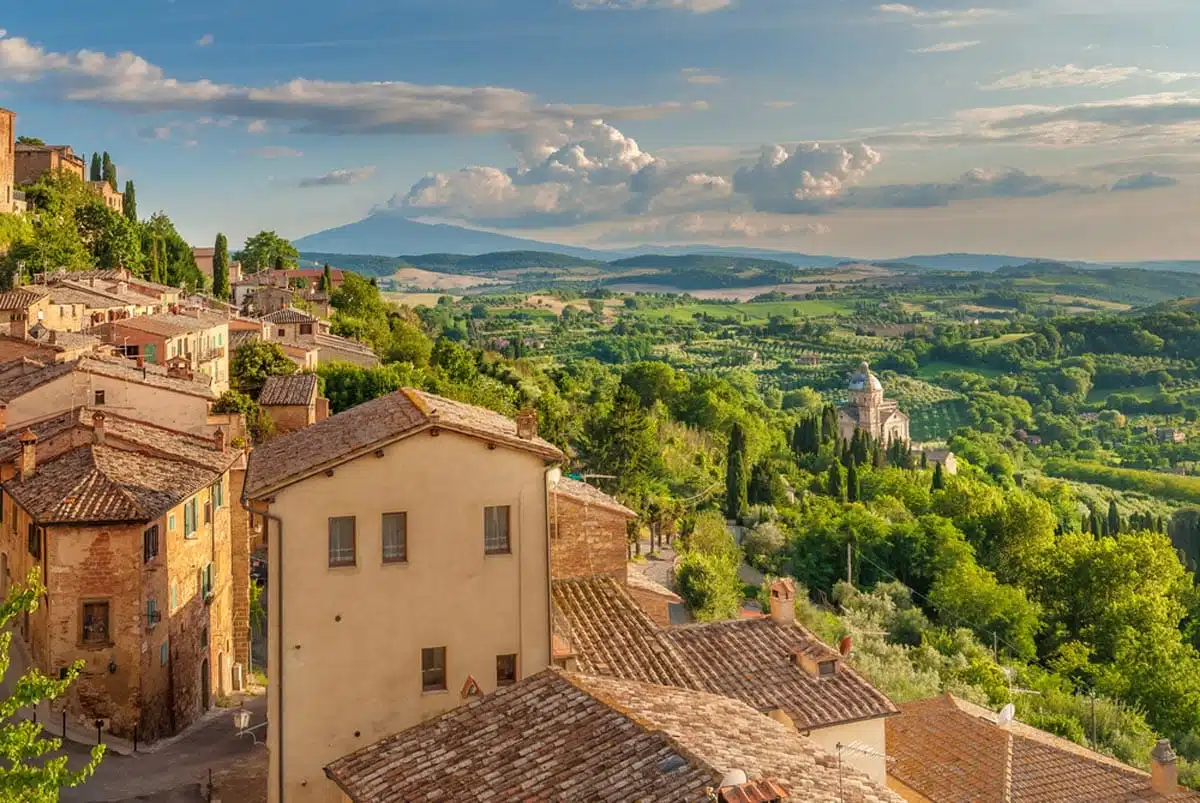 A well-crafted Tuscany itinerary is what you need to experience the best of Tuscany. The most common one is road tripping from inland cities like Florence towards coastal towns like Livorno, which looks like this.
Florence >> Siena >> Val D'Orcia >> San Gimignano >> Volterra >> Pisa >> Lucca >> Livorno
A more budget-friendly option is having a base in one city like Florence and visiting different Tuscan cities and small towns as day trips.
Hidden Tuscany – Tuscany Off the Beaten Path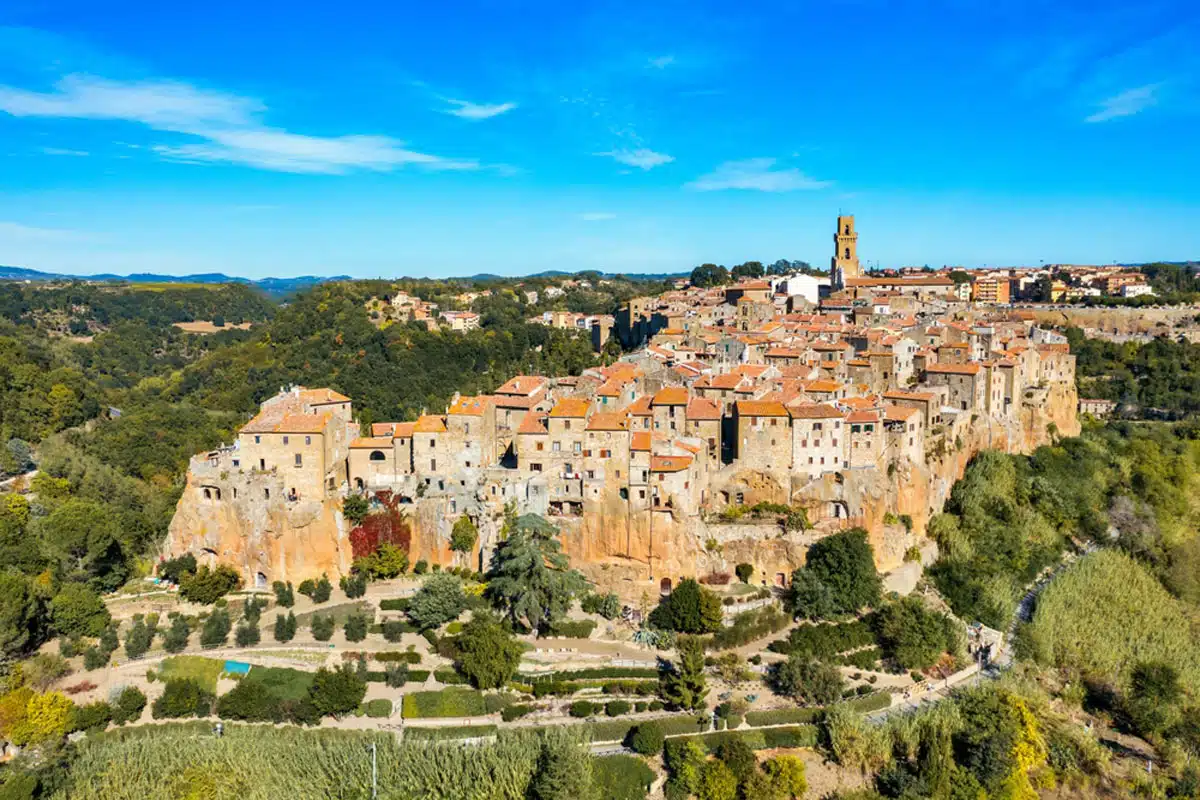 There's more to Tuscany than the Renaissance architecture that first meets the eye. It's home to many off-the-beaten-path villages.
Montepulciano is a hilltop settlement surrounded by vineyards and home to the best red wines you'll taste in Italy.
Pitigliano is another awe-inspiring town, sitting atop a large boulder made of tuff rock.
How to See the Best of Tuscany for Free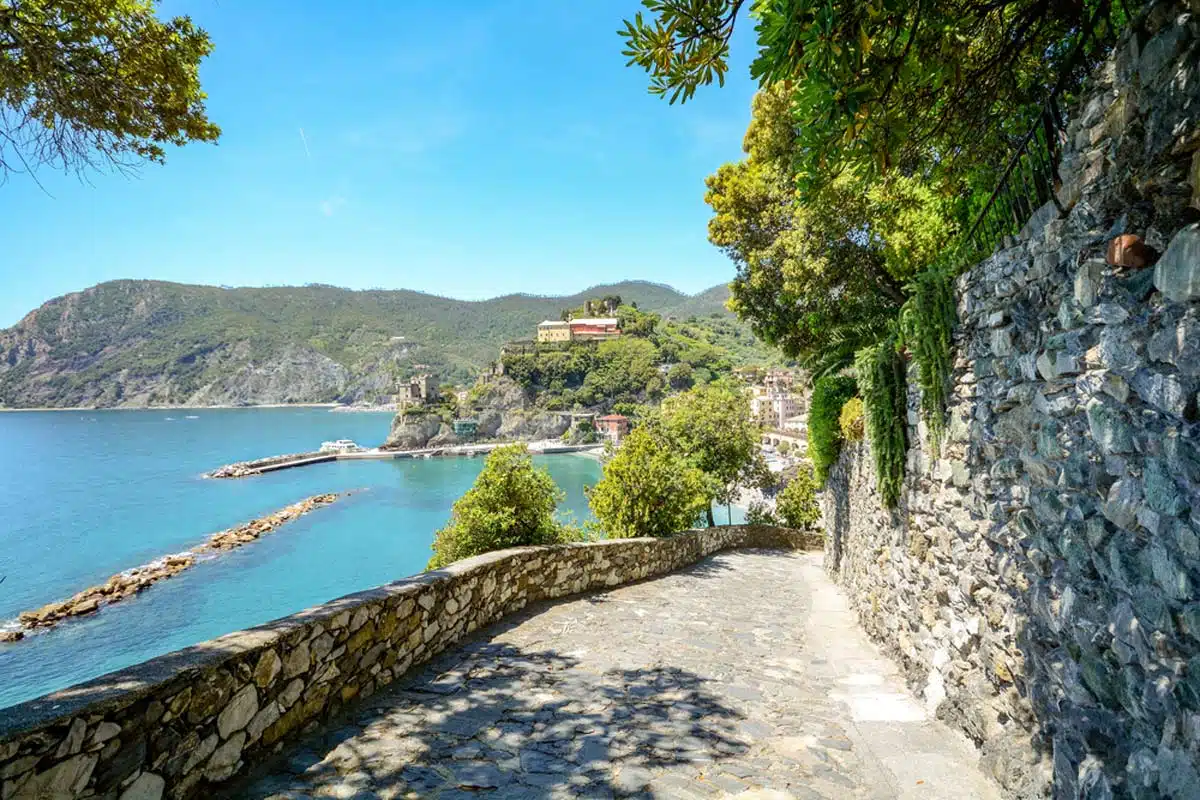 Choosing where to travel in Tuscany can be challenging if you have a low budget. But there are plenty of ways to enjoy yourself without breaking the bank.
Tuscany is home to many natural hot springs, like those at Bagni San Filippo, where you can soak your worries away for free.
Free Walking tours are also common practice in Tuscany. Locals lead tourists through the city in exchange for small tips.
Dishes to Try in Tuscany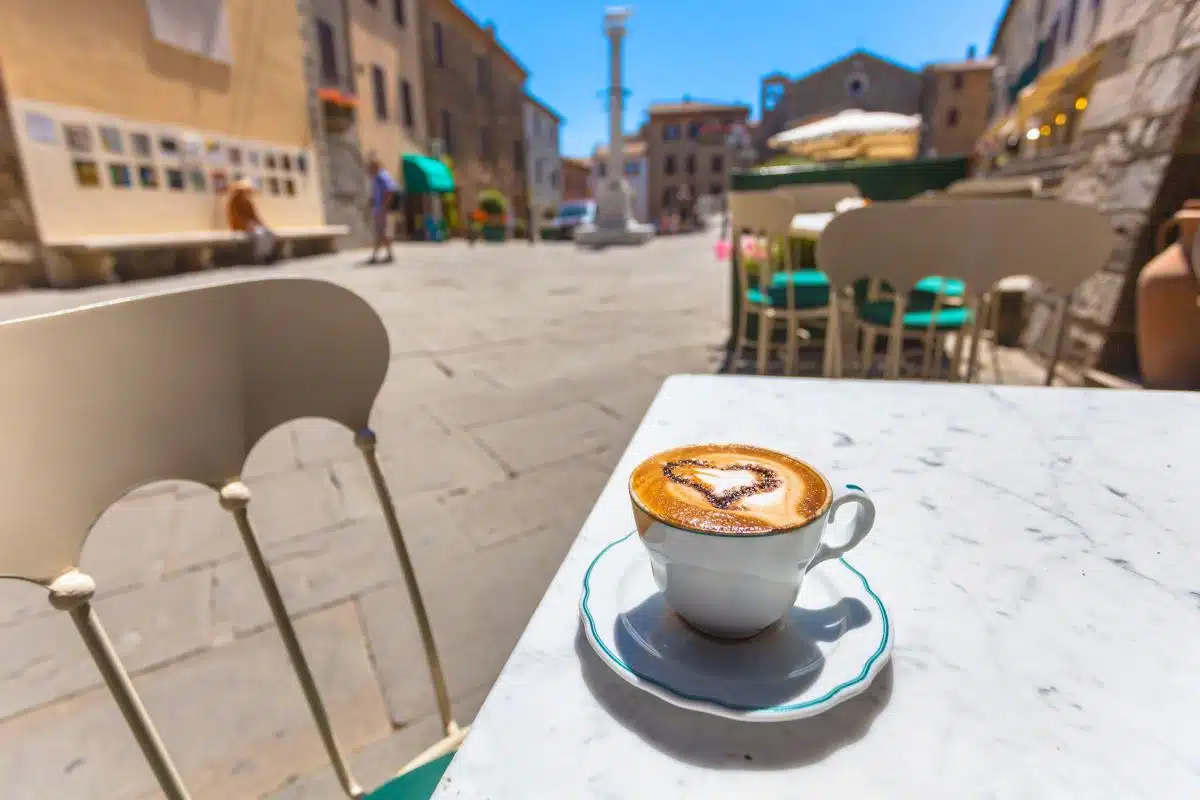 Fettunta is a traditional Italian appetiser made with a slice of toasted bread, drizzled with olive oil and salt.
Panzanella – a chopped salad made with bread and sun-dried vegetables like tomatoes and onions, often topped off with olive oil and vinegar.
Top Drinks in Tuscany
Negroni – a cocktail made with equal parts of gin, sweet vermouth, and Campari.
Chianti wine – a bold red blend from the Chianti Wine Region.
Alchermes – an ancient Italian liqueur made of rosewater, sugar, herbs, and spices.
Tuscany Travel Guide: Things to Know Before You Go to Tuscany
Tips for Travelling to Tuscany
Plan your Tuscany activities according to the season you'll be visiting.
Consider where you'll be staying, as this will determine how much time you'll have at each attraction when on day trips.
Tipping In Tuscany
Tipping is not necessary in Tuscany, but restaurants often have a fixed percentage of the "service charge" – typically 10%. I would check this before you pay, and if you had great service, you're welcome to add your own.
Interesting Facts
Italian, the language, comes from the Tuscan dialect.
Tuscany is home to seven UNESCO World Heritage Sites.
The region shares a lineage with the ancient Etruscans.
Handy Phrases for Travelling to Tuscany
Some handy phrases to keep top of mind include:
Ciao – Hello
Buongiorno – Good morning
Arrivederci or Addio – Goodbye
Per favore – Please
Grazie – Thank you
Prego – You're welcome
Si/no – Yes/no
Scusami – Pardon me
Time Zones
Tuscany uses Central European Time (GMT+1) and Central European Summer Time (GMT +2) during the summer months .
Electricity + Adapters
Tuscany uses the EU standard plug types C and F, but you may also find type L outlets. Bring a universal electrical adapter if you're visiting from outside the European Union.
Health
There are no health risks associated with travelling to Tuscany specifically. The region's tap water is safe to drink, and medical services are readily available.
Transport
I was happy to see that Tuscany has a sophisticated road transportation system, so you can quickly get around the region without much hassle. The best way to get around Tuscany is via a rental car or bus, but you can also use train if you're sticking to better-connected places.
Safety
Tuscany is overall a safe place to visit. Violent crimes involving tourists are rare, though petty crimes like theft may occur in crowded areas.
Costs and Budgeting
Tuscany is not necessarily a cheap place to visit, but you can enjoy the region's attractions and hidden gems without breaking the bank. I suggest you set a daily budget of around €152 ($166) to cut unnecessary costs.
Tuscany Map
Love This? Save and Share on Pinterest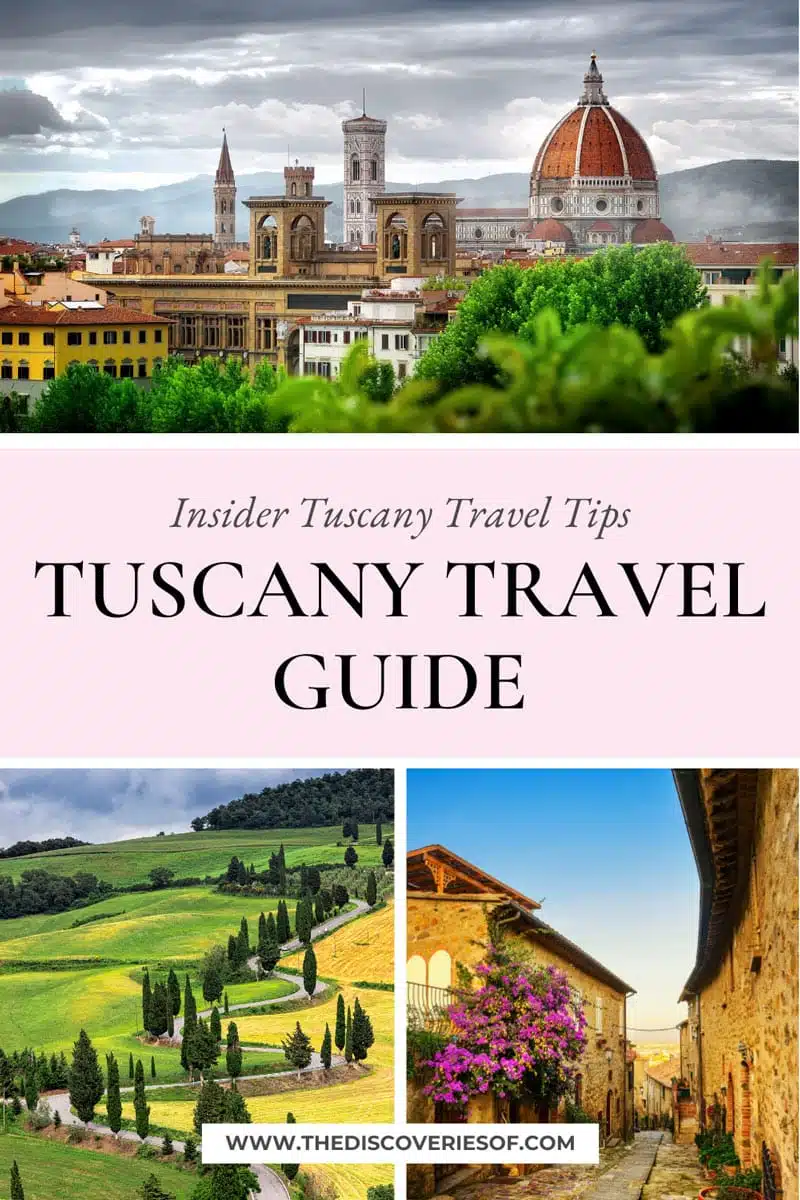 Tuscany Travel Tips: Read Next