With its stellar restaurants and oh-so-pretty architecture, Montalcino is the Tuscan gem you need to add to your itinerary. Discover the food, wine and rich history that make Montalcino one of the region's true stars.
Let me tell you something – there's a lot to love about Montalcino.
Lauded for its food and wine, sitting down at any given restaurant in Montalcino is more than a meal, it's an event. But there is more to Montalcino than slow-cooked wild boar next to a glass of Brunello di Montalcino (though I can't blame you if that's your primary reason for visiting).

Although Montalcino isn't as well known as some neighbouring Tuscan destinations, say, Montepulciano down the road, it's one of my personal favourite places in the region and you should add it to your Tuscan itinerary. Seriously.
I spent more than a few days getting lost in the cobbled streets and medieval stone fortresses proudly towering above some of the best vineyards in the world, soaking up just the smallest bit of Montalcino's magic. If you're reading this, I'm guessing you'll have no problem capturing that same magic too.

Ready to learn more? Here's my guide to visiting Montalcino.
Stay at a lovely 5-star resort on a vineyard at Castello Banfi – Il Borgo.
Top 5 Things to Do in Montalcino
Tour the Fortress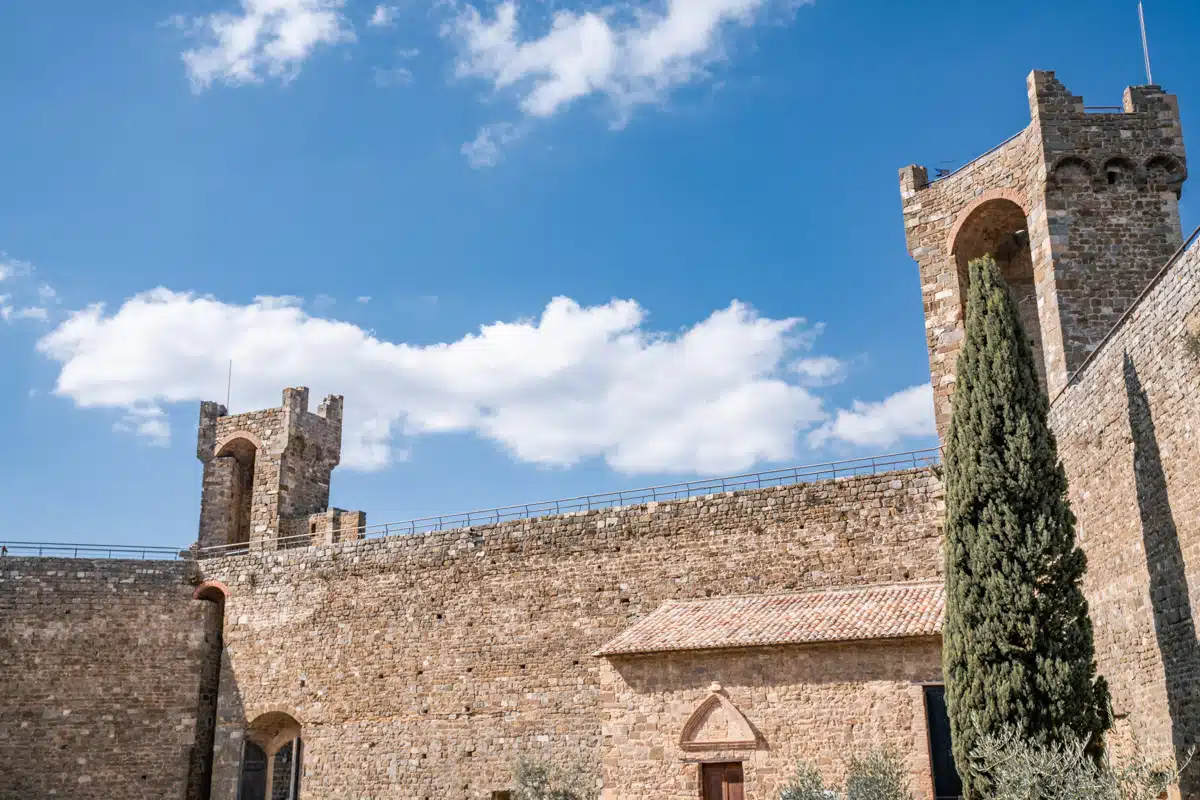 The Fortress of Montalcino is a gorgeous mediaeval castle, which has been the focal point of Montalcino since the 14th century. It's an important local symbol because it helped protect the town's culture and residents for years.
That's all interesting enough, but do I say this is one place in Montalcino you shouldn't skip?
First there's the building itself – a well-preserved fortress of imposing stone with a lot of history.
The walls you see today were built by the Sienese partly using pre-existing 13th century city walls – and formed a key part in their defence against the Medici family in the 16th century, when Montalcino was the last remnant of the Sienan Republic.
Impressive as that is, you should climb to the top of the ramparts for the real reward: seeing the town and countryside spread out in a patchwork of vineyards, towers and centuries-old architecture below.
Top Tip
Be sure to schedule a wine tasting at the Enoteca (more on this below).
Locanda Demetra & Montalcino Cooking School
Looking for what to do in Montalcino? Take a cooking class.
I was very (very) keen to learn more about Tuscan cuisine, particularly the hyper-local specialities you find in each town and Locanda Demetra & Montalcino Cooking School was exactly the place to do it.
A family-run restaurant that runs cooking classes too, go to learn regional specialties while enjoying picture-perfect Tuscan countryside vistas.

Book your spot and you'll make a few local dishes with ingredients that you gather from the garden before enjoying your hard work with a glass or two of wine on the patio.
Sounds kinda perfect right? It is.
Visit a Vineyard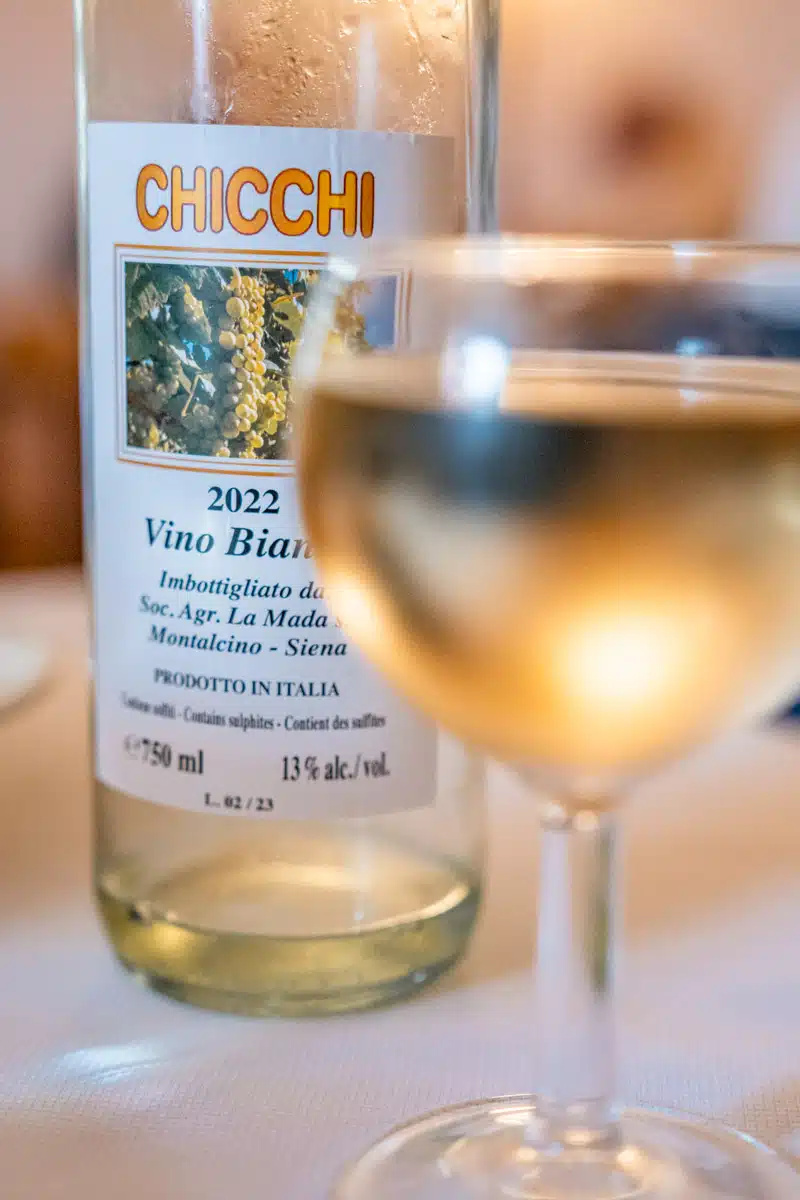 It's no secret, Tuscany has a lot of great wineries… but Montalcino is on another level.
Many of the wineries here are as good as you'll find in more internationally famous regions like Montepulciano but with fewer crowds.

Simply look at a map of the region, and you'll see quite a few great wineries, many of them producing the famed Brunello di Montalcino loved by Italians and those in-the-know. If you hear about it from the locals, the hype is real.
There was pretty much zero chance I wasn't going to seek out a winery or two specialising in the fabled wine. I recommend exploring the medieval fortress and vineyards of Castelgiocondo – which turned out to be one of my favourite spots.
Dinner at Il Moro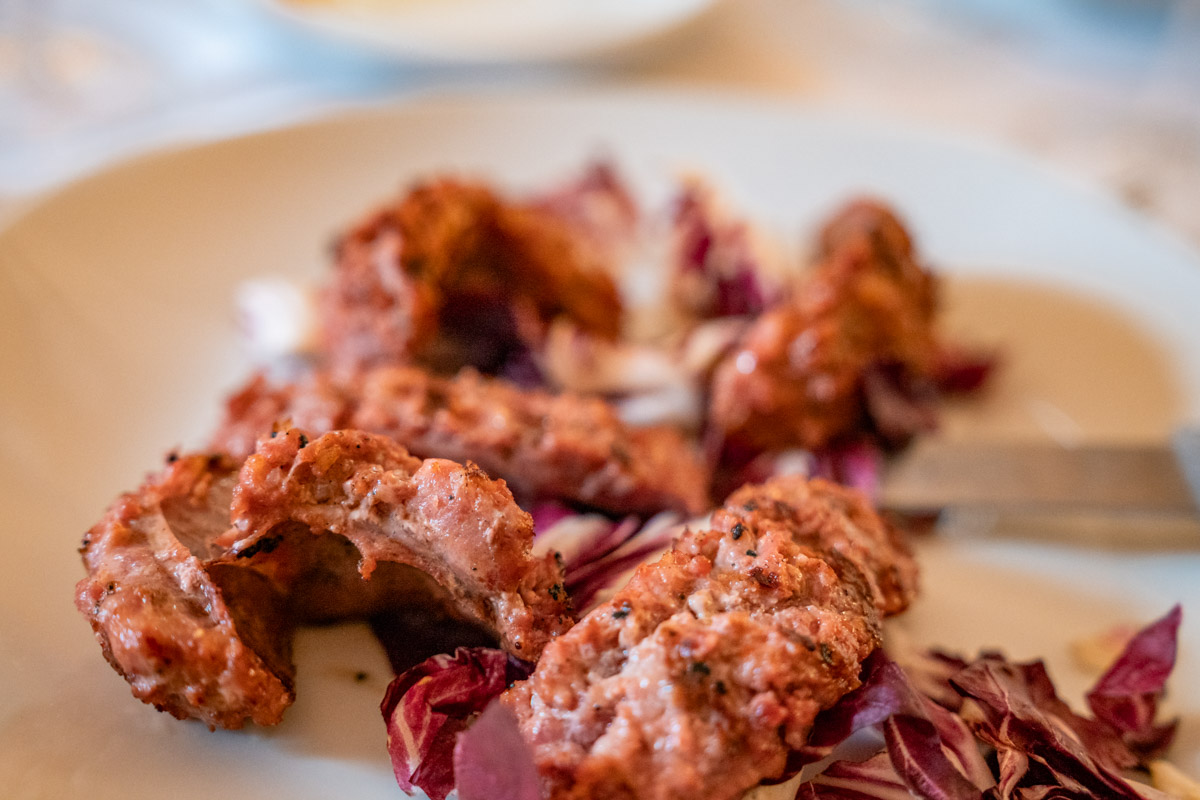 You know those meals that are so good you can't stop thinking about them weeks after you've left? Il Moro is that restaurant. I cannot rave about it enough.

Not only was the food fantastic, but it was kind of magical to watch how they could turn simple ingredients and homestyle dishes into mouth-watering flavour combinations that had me reaching for my fork instead of my camera (the way great food should be tbh).
The two-course meal for two with a glass of wine was €53 ($56) and included homemade pasta with a rich ragu and grilled sausage that was pretty epic.
Top Tip
If the weather is nice, be sure to ask the gracious staff if you can sit on the secret hidden terrace – it's a treat.
Go Wine Tasting in an Enoteca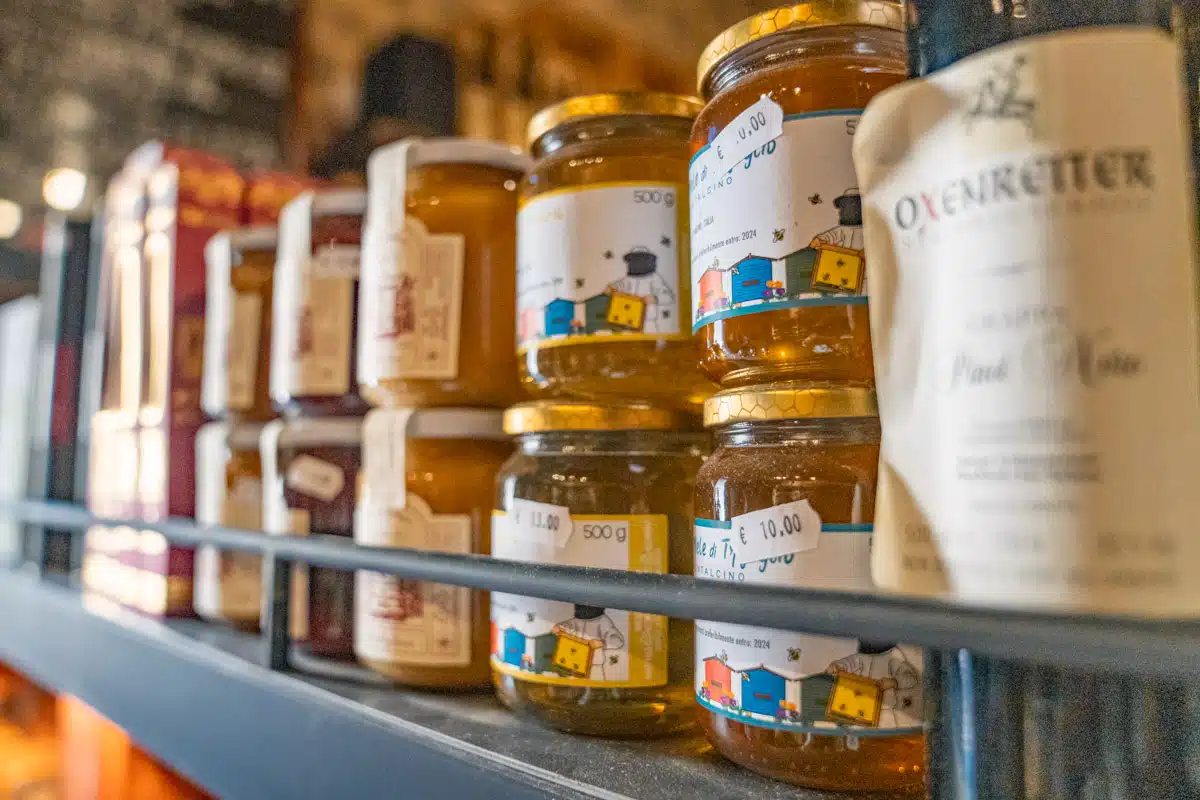 Visiting vineyards is a must, but some of the best wine tasting in Montalcino is in enotecas.

What exactly is an enoteca? Think neighbourhood wine shop with an expertly trained staff and comfortable atmosphere perfect for learning while snacking and sipping on local wines
Top Tip
Enoteca di Piazza is a reliable option in town, but Enoteca La Fortezza is the most unique. It's inside the famous fortress and features one of the best selections of Brunello and other local wines in town.
Brilliant Things to See & Do in Montalcino
Temple of Brunello Museum
Located in the centre of town, you can learn all about the famous Brunello di Montalcino wine through an interactive tour. Videos also include information about the local history and artwork, so it's a nice well-rounded look at local culture.
Top Tip
You should also try the Rosso di Montalcino, which is a more fruit-forward red with much less time in the barrel.
Spend an Afternoon in Piazza del Popolo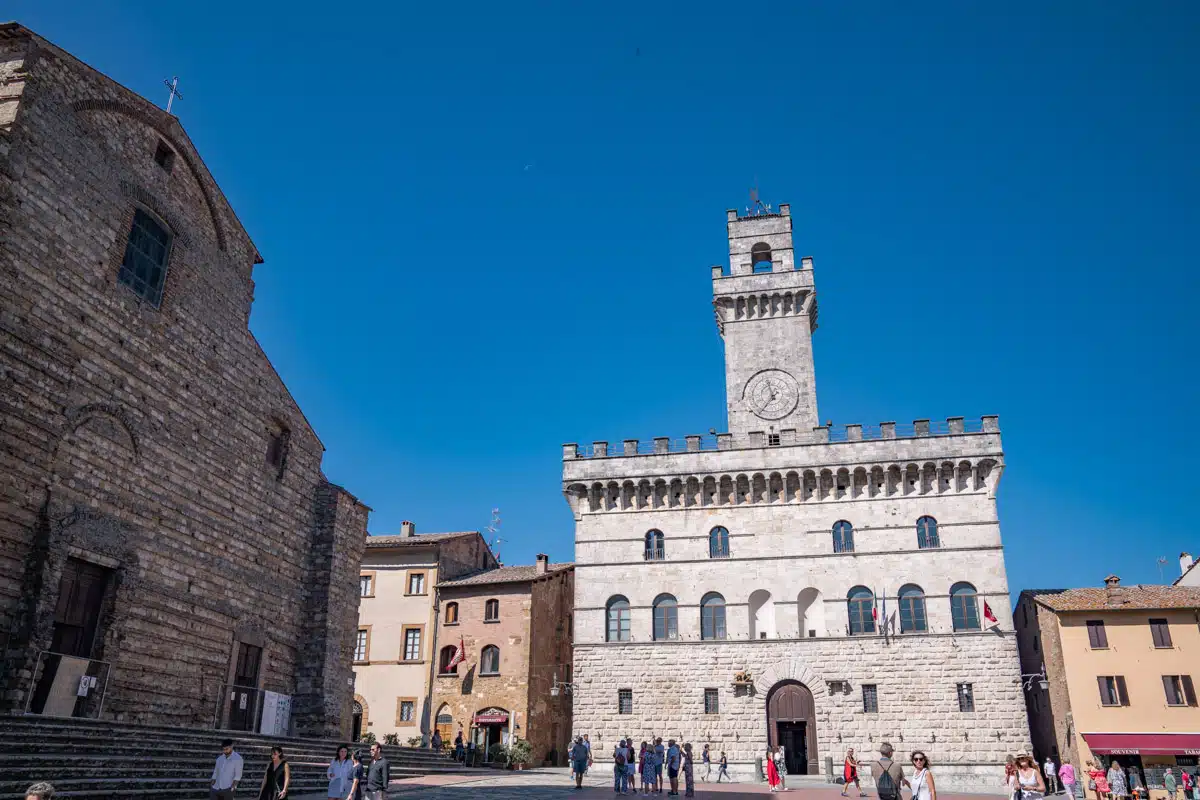 This idyllic town square is a nice place to walk around for an hour or two to shop, dine, and see the renowned mediaeval clock tower.
There are some great enotecas like Montalcino 564 Di Massimo Gorelli S.n.c. and Enoteca Pierangeli, along with some reliable snack options like pizza and gelato.
Cattedrale Del Santissimo Salvatore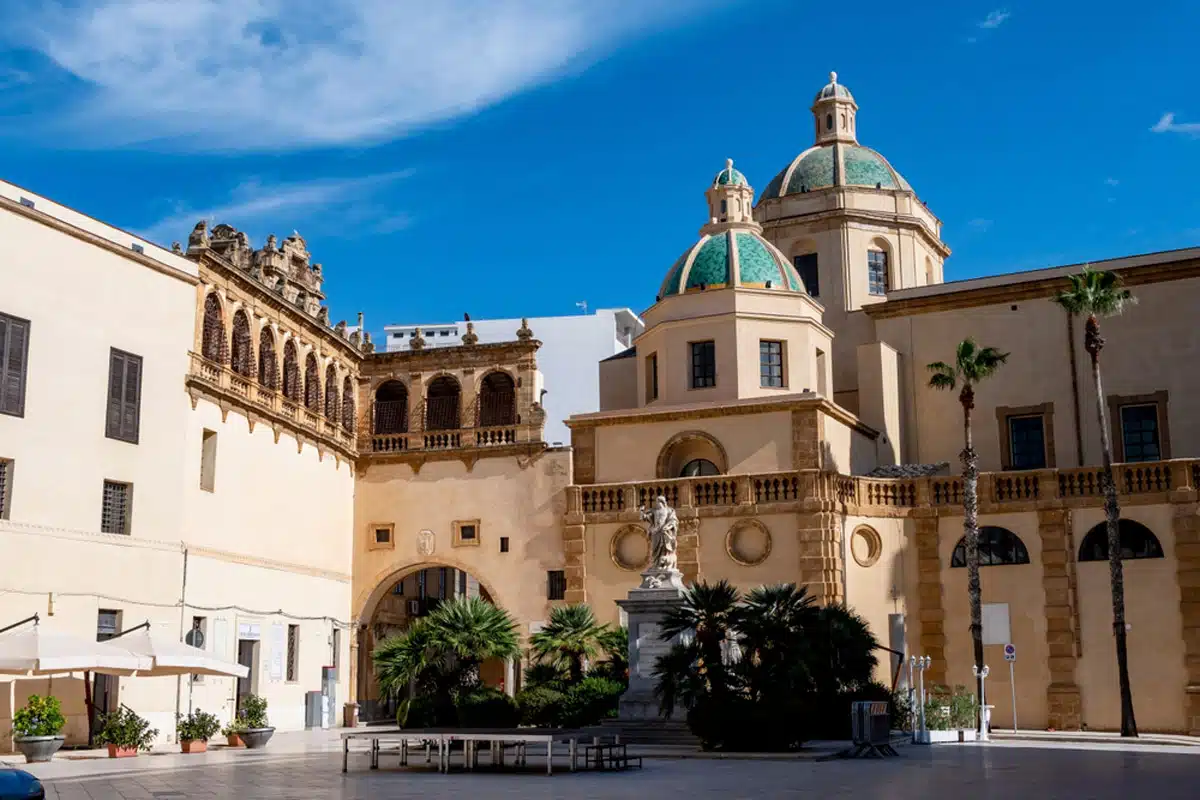 This small but impressive duomo dates back to the 14th century, with renovations in the 18th and 19th centuries.

Large romanesque columns, a bell tower, and a painting of the Immaculate Conception with Jesus and God the Father by Francesco Vanni are the highlights of a visit to the historic site.
Must-Try Bars & Restaurants in Montalcino
Caffe La Fortezza
Every once in a while, I find a restaurant in the most touristy spots that actually serves dynamite food. This is that restaurant.

The most popular items are the wild boar pappardelle and (of course) Brunello di Montalcino by the glass. Prices are reasonable, and the views of the castle and valley below from the outdoor patio are literally perfect.
Boccon Di Vino
You'll need to venture outside of town for this hidden gem, but Boccon Di Vino offers an upscale dining experience at fair prices with tremendous views of the Montalcino countryside.

Expect familiar dishes like arancini and ravioli with elaborate presentations in a lovely setting at one of the best Montalcino restaurants.
Bar Il Leccio
This tiny little wine bar overlooking the Piazza Garibaldi offers a chance to sample the famed Brunello Di Montalcino wine while watching residents of the quaint Tuscan town go about their days outside.

Choose from tables indoors or outdoors, and enjoy some fresh focaccia and local cheese at reasonable prices at one of the best restaurants in Montalcino, Tuscany.
Best Hotels in Montalcino
Albergo Il Giglio
Located in the heart of the city, rooms in this small boutique hotel are comfortable and nostalgic, with stone walls, antique furniture, and views of the Tuscan countryside below.
Albergo Il Giglio features parking on site, an airport shuttle, and a delicious breakfast downstairs at one of the best places to stay in Montalcino, Italy.
Castello Banfi – Il Borgo
Looking for hotels in Montalcino, Tuscany? Castello Banfi – Il Borgo offers guests a chance to experience the food and wine that makes Montalcino one of my favourite destinations in Tuscany without even stepping foot off the property.

The 18th-century stone walls are home to 5-star accommodations, an enoteca selling estate wines, and the Michelin-starred La Sala dei Grappoli restaurant.
Drogheria e Locanda Franci
Even the most basic rooms at Drogheria e Locanda Franci have a rustic charm, with lofted ceilings, stylish furniture, and contemporary decor in a romantic setting. But the views of the castle and fortress are worth an upgrade at this central Montalcino hotel.
Si Montalcino Hotel
Si Montalcino Hotel is a bargain when you consider its proximity to the city centre, private balconies and patios, and beautiful courtyard and pool with views of the Tuscan wine country below.
Visiting Montalcino: Practical Tips for Your Trip

How Long to Visit in Montalcino? 
You can try the best restaurants in Montalcino, visit a couple of wineries, and see the top landmarks in 2-3 days. 
Best Time to Visit Montalcino
Autumn is special in Montalcino. There's no better time to go between the crisp air, changing foliage, and the little fact that it's harvest season for Brunello di Montalcino. 
Where Should I Stay in Montalcino? 
Trying to decide where to stay in Montalcino? I like staying in the city centre, as it's small enough to navigate on foot, hotels often have parking on site, and you'll have more restaurant options than staying outside of town.
How to Get to Montalcino? 
Getting to Montalcino, Tuscany, Italy, is easiest if you hire a car. It takes around 2 hours with traffic and parking.

Alternatively, you can take a combination of train and bus from Rome or Florence, but both take several hours. 
Things to Do in Montalcino: Map
Explore More of Tuscany With These Guides
Love This? Save and Share on Pinterest