Looking for something a little different for your next trip to Italy? Umbria is one of Italy's best-kept secrets.
Sure, Puglia and Tuscany are hella gorgeous, but it's time to discover Umbria.
Nicknamed Italy's green heart, the region is brimming with medieval towns, outdoor activities and some of the best food and wine to be found in the country.
I've picked the best things to do in Umbria for an unforgettable trip.
Psst… Check out my video below for a sneak peek.
Top 5 Things to do in Umbria
Go Hunting for Truffles (Then Eat Them)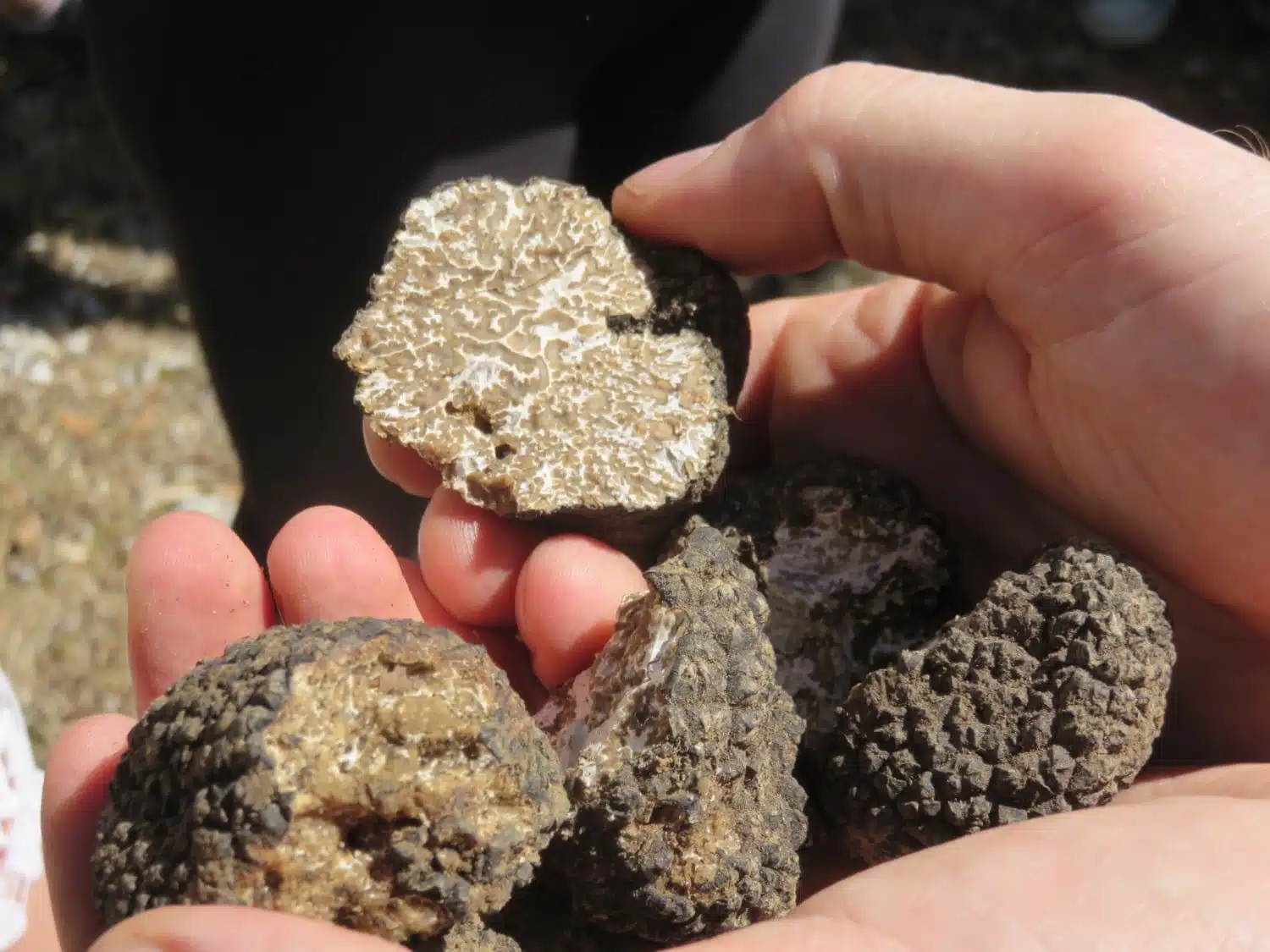 Umbria might be the green heart of Italy but it's real culinary treasure likes in the "black diamonds" or truffles found in the region. What better way to learn about the history and art of truffle hunting than to go on a hunt yourself?
Head out into the countryside accompanied by an expert truffle hunter and his trusted dogs in search of the treasured delicacy.
After the excitement is done, head back to the renowned Ristorante Piermarini and watch as the chef turns the fruit of your (not very) hard labour into a range of traditional Italian dishes for you to feast on.
Read more: The Best Things to do in Italy
Visit the Marmore Waterfalls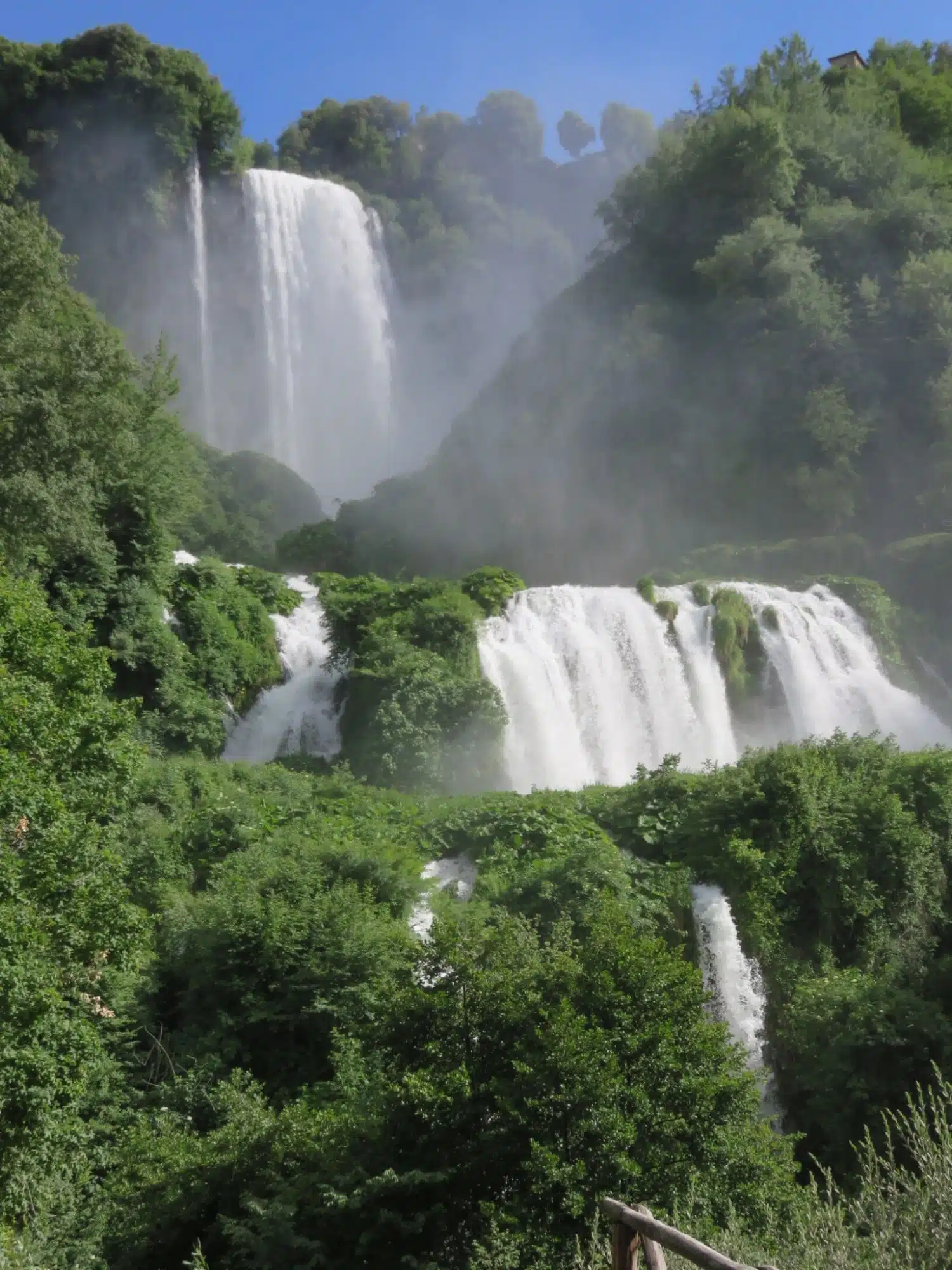 Looking at the Marmore Waterfalls (Cascata delle Marmore) it's hard to believe that they are completely man-made. The waterfalls are the second-tallest in Europe and the tallest man-made waterfalls in the world.
They date back to Roman times when the local population decided to divert the Velino river so that they could make use of more fertile land. Cascading down from a height of 165 metres, the Marmore Waterfalls are a spectacular sight.
The falls were one of the must-see spots on the "Grand Tour" taken by gentleman travellers of days past, so much so that the famous poet Lord Byron wrote a poem about them.
Walk to the far end of the observation deck and you'll find an inscription of the poem on an open book in the place where Byron is said to have written it.
Go White Water Rafting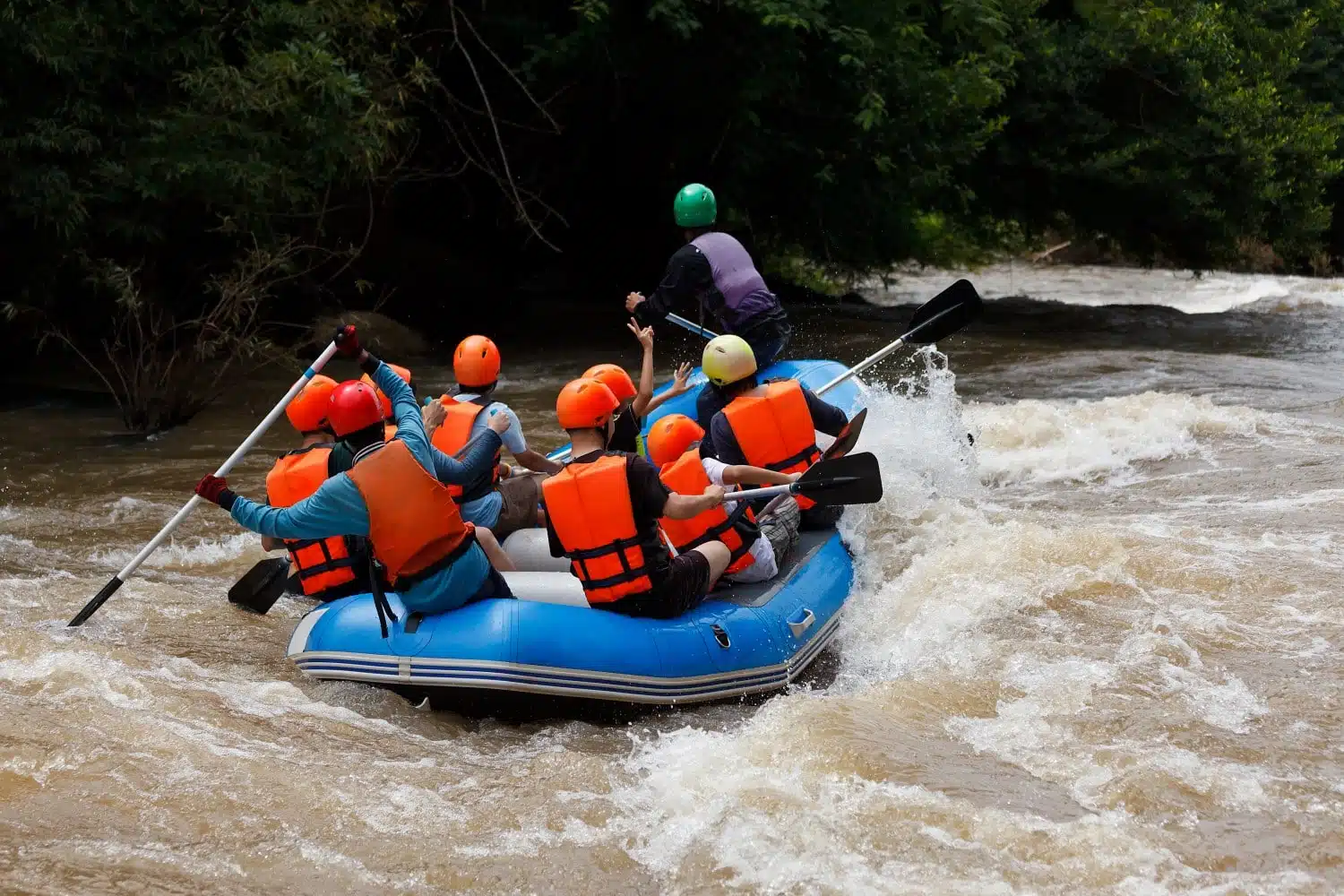 The Nera River (which passes the bottom of the Marmore Waterfalls) is the go-to place to get your adrenaline rush with a spot of white water rafting. Don the (really quite fetching) protective attire and jump into your inflated raft before taking on the rapids.
There are different courses for you to pick from, depending on your level of skill but even the beginners options are guaranteed to get your pulse racing.
Visit a Vineyard (Then Bring a Bottle or Two Home With You)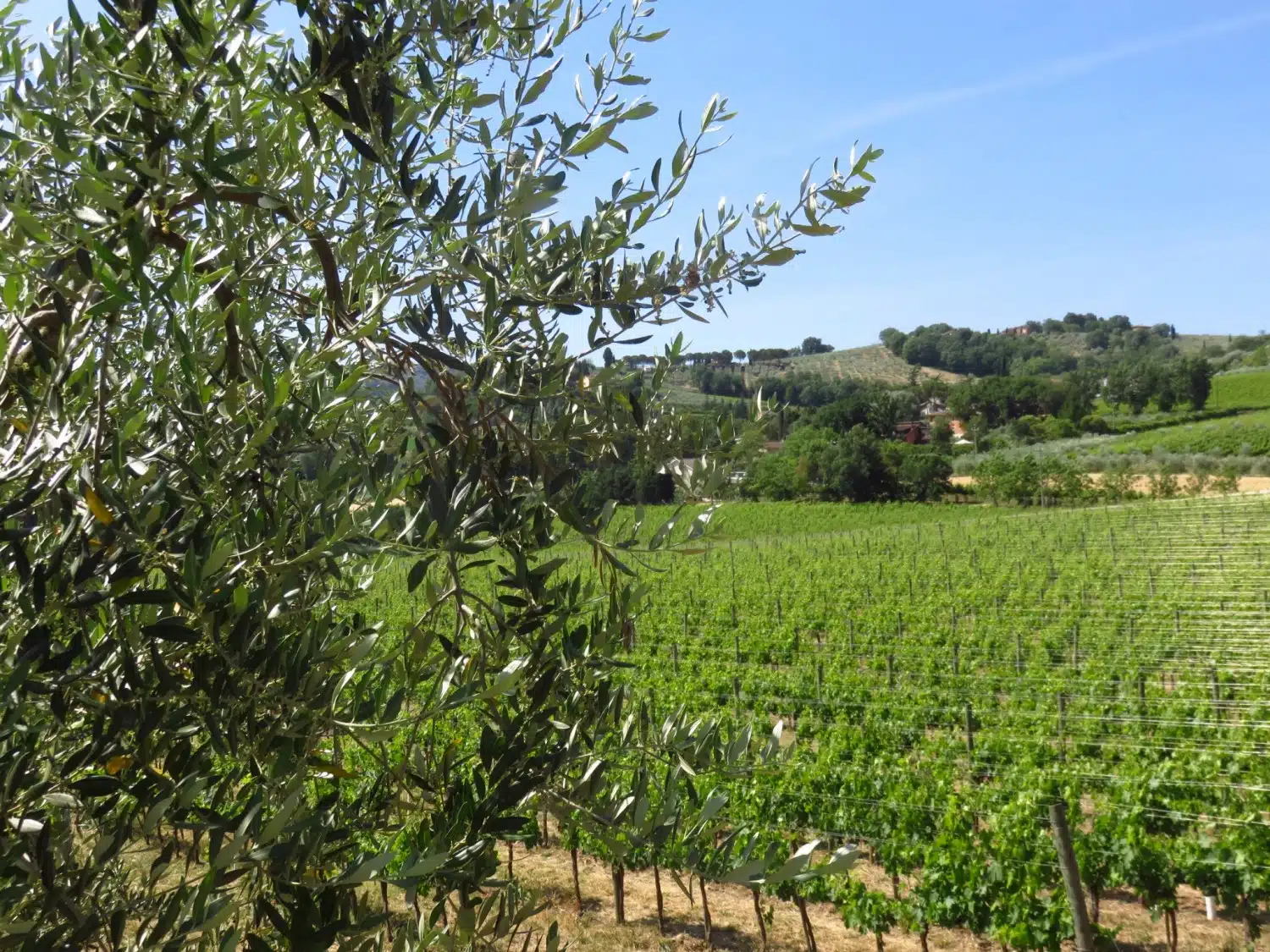 Neighbouring Tuscany often steals the attention for its (excellent) wine production but Umbrian wine is gaining increasing recognition both at home and internationally.
Quality wines come at a fraction of a price of those in Tuscany, particularly if you buy them direct from the vineyards. Winery Caprai in the Montefalco region a stellar vineyard well-known for their signature sagrentino red wine.
Book ahead for a tour followed by lunch on their terrace – the combination of vineyard views, delicious food and wine guarantees a memorable experience.
Read more: Road Tripping Through Tuscany – A Foodie's Dream
Take an Umbrian Cooking Class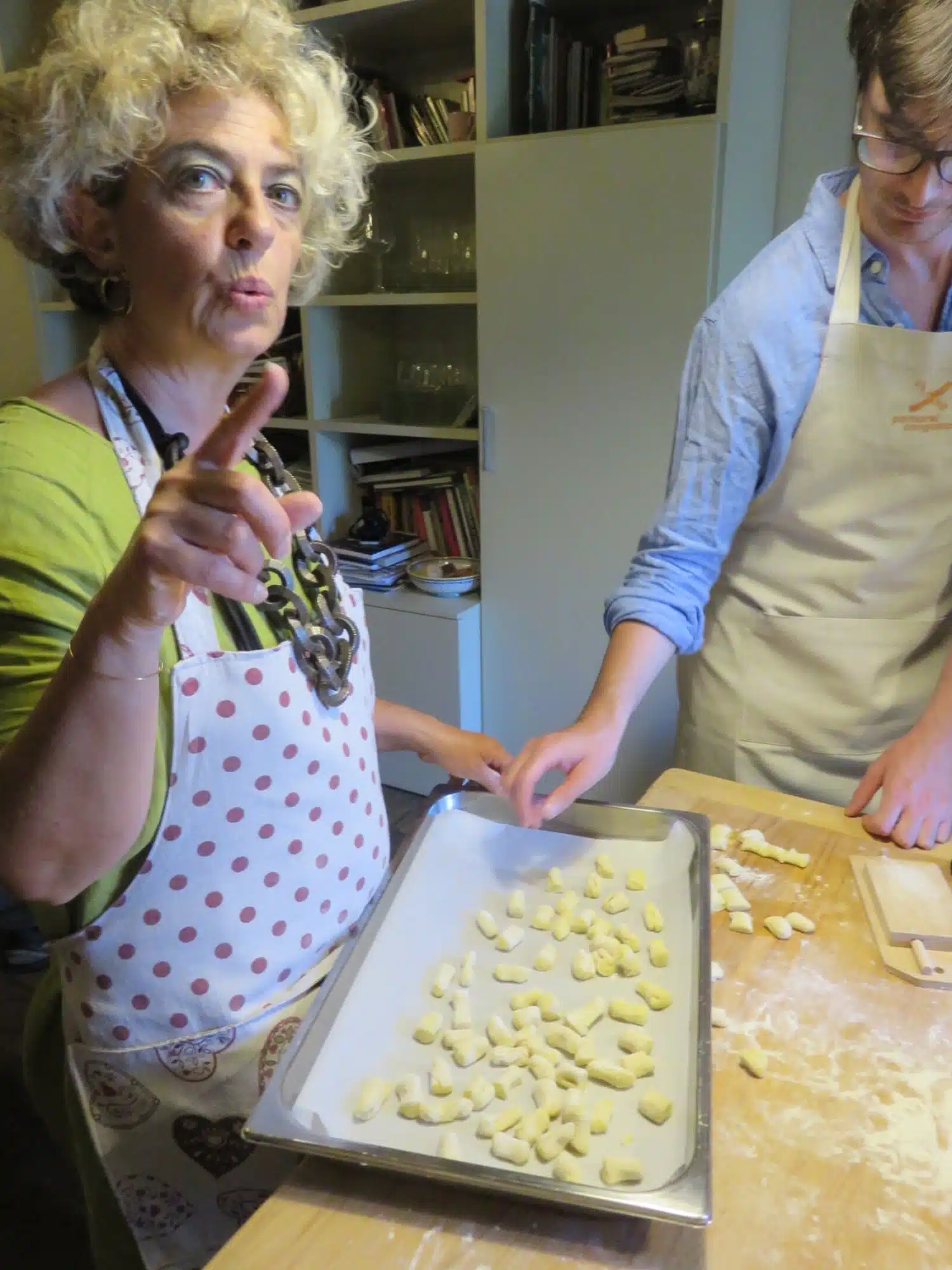 Umbrian cuisine is unlike any other. Umbrians are fiercely proud of their food (taste it and you'll understand why).
Characterised by the not-so-humble truffle, Umbrian food also features local specialties such as artisanal prosciutto and cured sausages quite heavily.
There's no better way to understand the flavours and ingredients of a cuisine than by taking a cooking class.
Learn to make a range of dishes with local chef Loretta Autuori. Autuori's expert knowledge and engaging personality combine to create an in-depth cooking class that will have you whipping up local dishes in next to no time.
Other Unmissable Things to do in Umbria
Go Cycling in the Countryside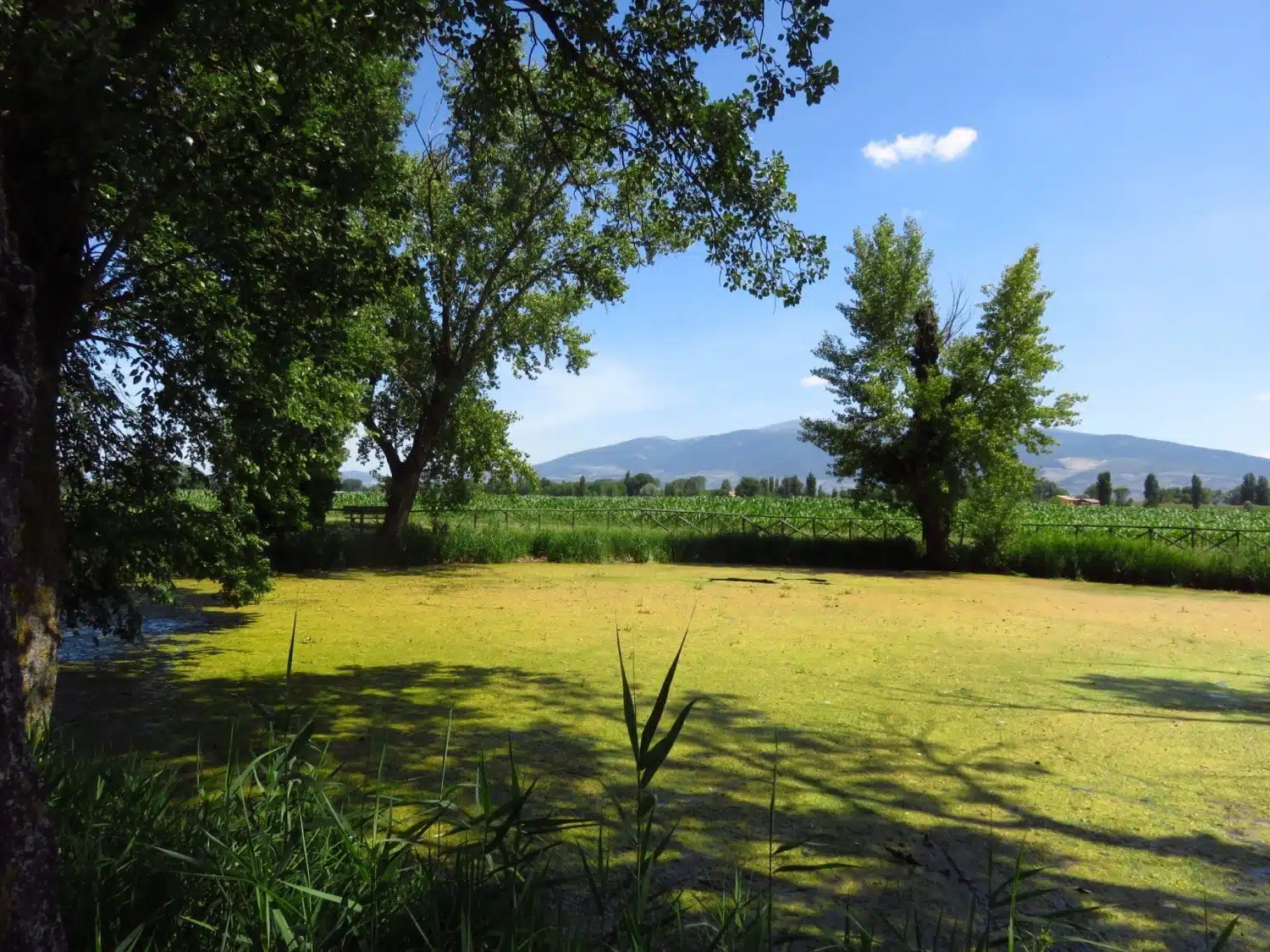 It's too easy to spend your time being ferried from place to place on a tour bus or in a car but to really appreciate Umbria's beauty, you should hop on a bike.
Cycling from village to town, taking in the verdant scenery in between is not only one of the best ways to get to places that are a little off the beaten track but is the best way to see the region.
Umbria is a hilly region, so we'd recommend a gentle cycle in the valley surrounding the charming medieval town of Bevagna.
Caprai vineyard (see above) offers guided tours of the region stopping in Bevagna and the small village of Torre del Colle before returning to the winery for lunch.
Take Some Time Out in a Picture-Perfect Town Square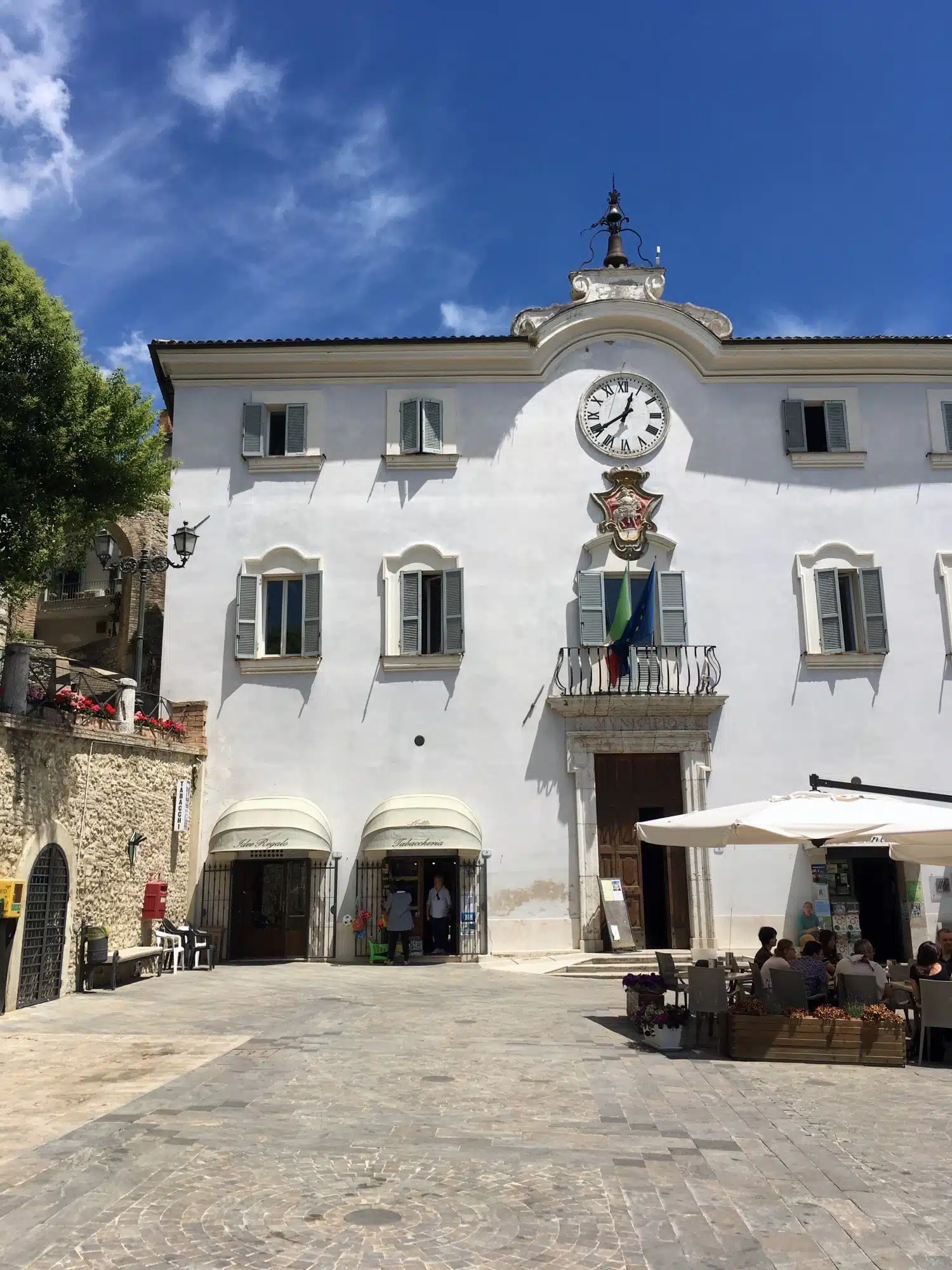 It might sound a bit weird to recommend doing nothing as one of the best things to do in Umbria but we're going to do it anyway.
Umbria is filled with gorgeous medieval towns (our favourite is San Gemini but everyone has their own pick), each with a gorgeous main square where you can order a coffee and watch as the world passes you by.
Take some time out in a beautiful setting. You won't regret it.
Discover the Great Outdoors in the Monte Cucco Regional Park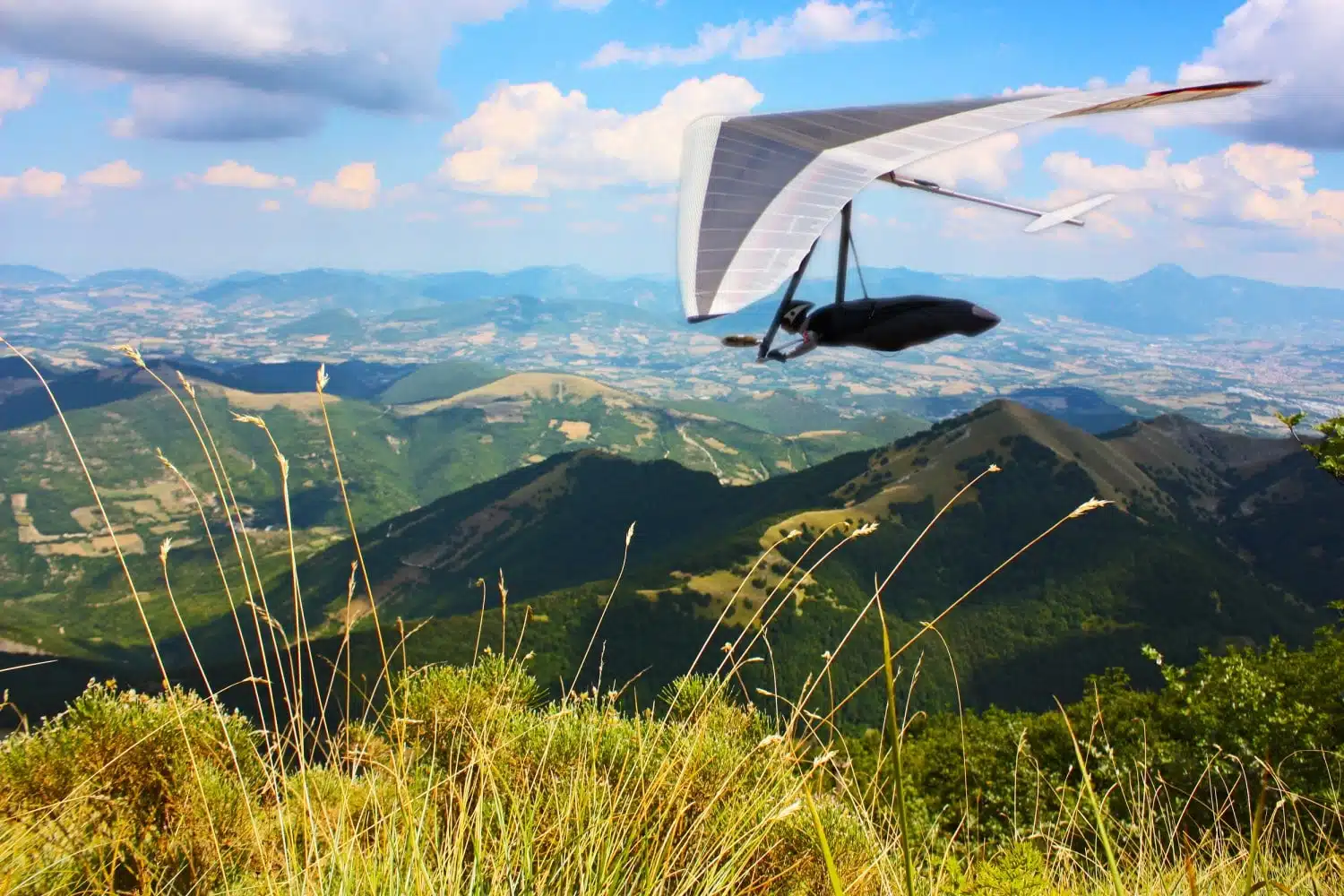 Spread out around the impressive Monte Cucco peak in northeast Umbria, the Monte Cucco Regional Park is an unspoilt natural haven that's perfect for lovers of the great outdoors.
Filled with underground caves, karsts and underground rivers – there are few better places to go caving in the province.
If that's not quite your thing, you can go hiking through the untouched beech woods and meadows for which the park is famed.
Visit Orvieto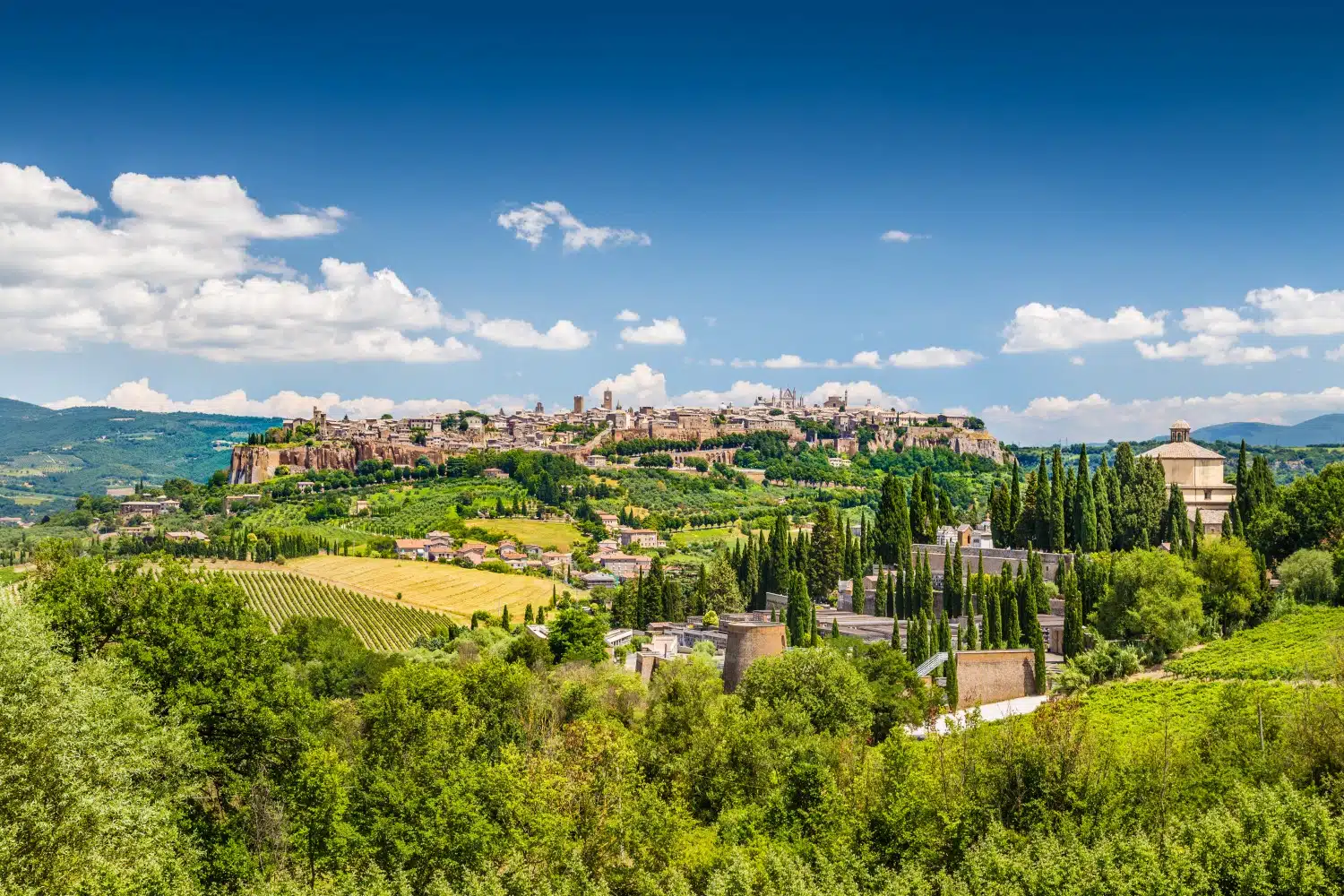 If you were to conjure up the perfect medieval Umbrian town, Orvieto may well be it.
Sitting atop a large volcanic bluff with stunning views of the valley below, Orvieto is well-known for two things: its beauty and its cathedral.
The spectacular Italian Gothic style Cathedral boasts an ornately-decorated façade replete with stained glass and mosaics and bursting with colour. Away from the Cathedral, Orvieto's other main draws are a deep well, named St Patrick's Well, which extends to a depth of over 50 metres and a large network of underground caves underneath the town.
Stay for the evening, when the tour buses trundle away and you can explore the small town at ease.
Stroll Around the Hill Towns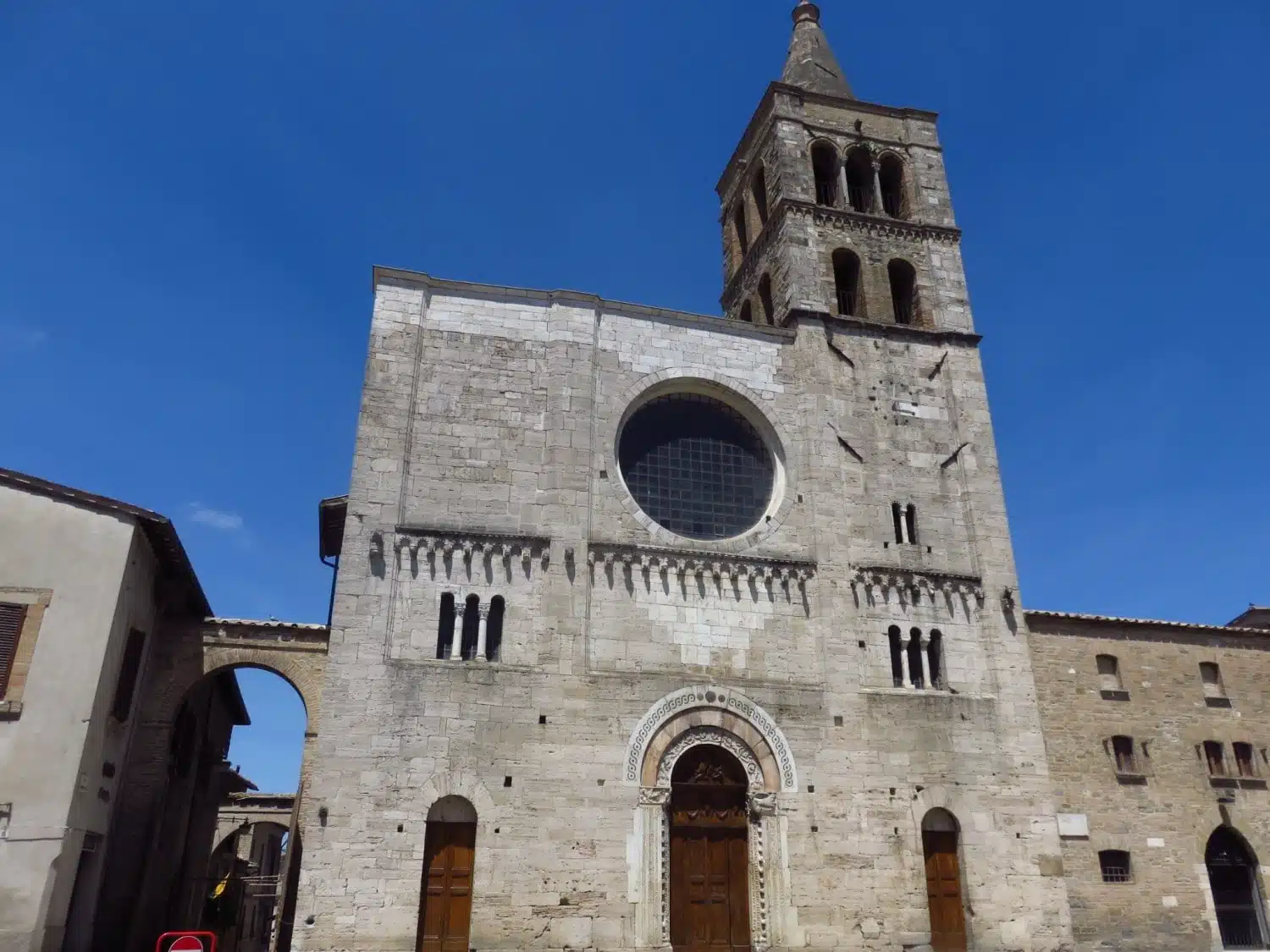 Orvieto is not the only hill town in Umbria. Gubbio, tucked onto the sides of Mount Ingino, is one of the oldest towns in Umbria. A crisscross of old streets and alleys, walking around Gubbio is like taking a trip back in time.
No visit to Umbria would be complete to Assisi. The birthplace of St. Francis, Assisi is a UNESCO World Heritage Site thanks to its large number of historical buildings and collections of art.
Expect crowds at the Basilica of San Francesco, but they're worth braving if only for the magnificent frescoes contained within.
If you have the time, hire a car (or a bike if you really have the time) and go on a self-guided tour of Umbria's great towns: in addition to Orvieto, Gubbio and Assisi, you should put Foligno, Spello, Trevi and Bevagna at the top of your list.
Read More: The Best Places to Visit in Tuscany
Take a Detour to San Pietro (possibly the prettiest spot in Italy)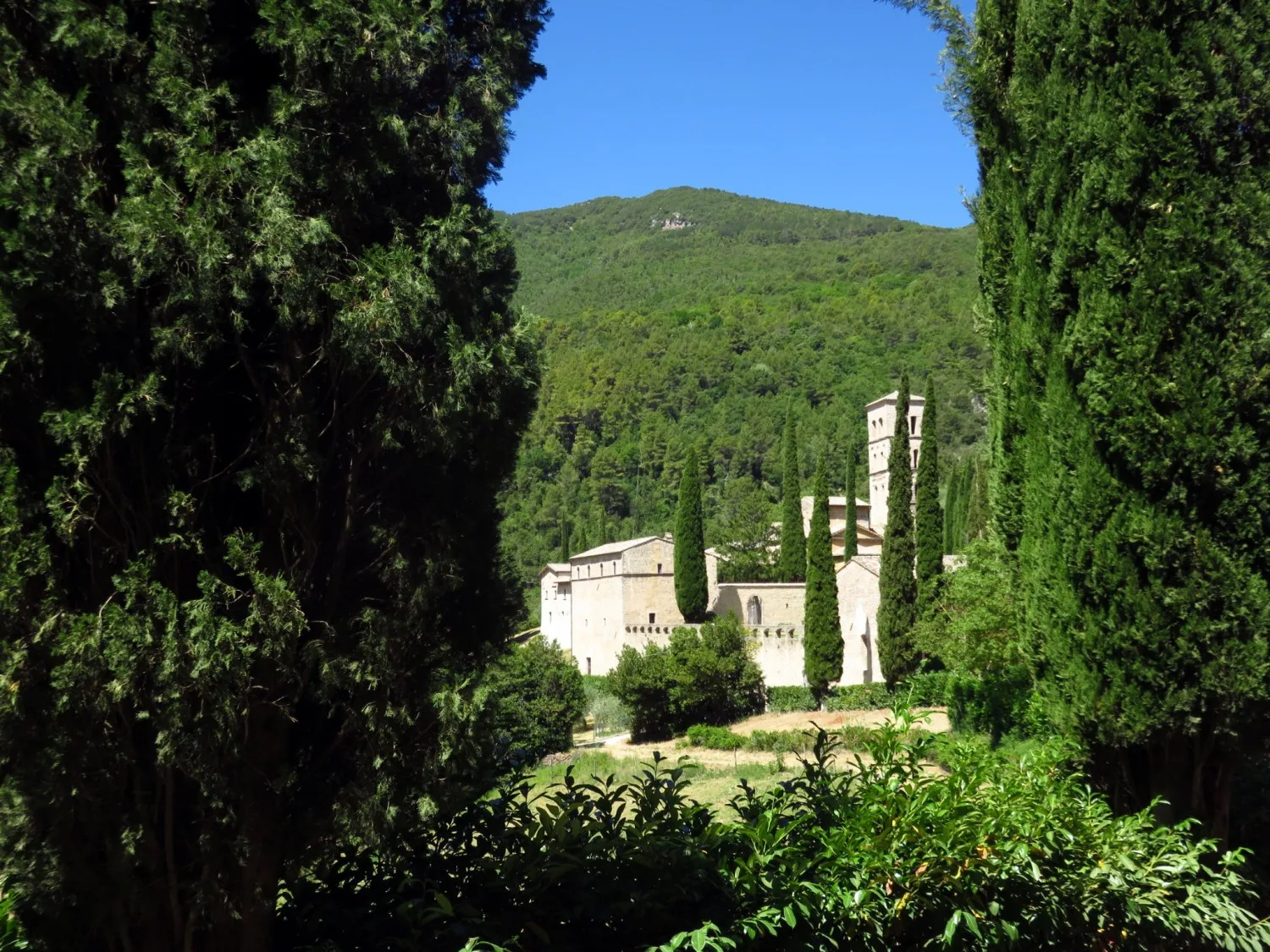 The Abbey of San Pietro in Valle may well win the award for the prettiest spot in Italy. Tucked far up the hills away from any main road and surrounded by cypress trees, the Abbey has impressive views out to the valley below.
It's also notable for its Romanesque frescoes, which are some of the most important in Italy.
Visit the Rocca Paolina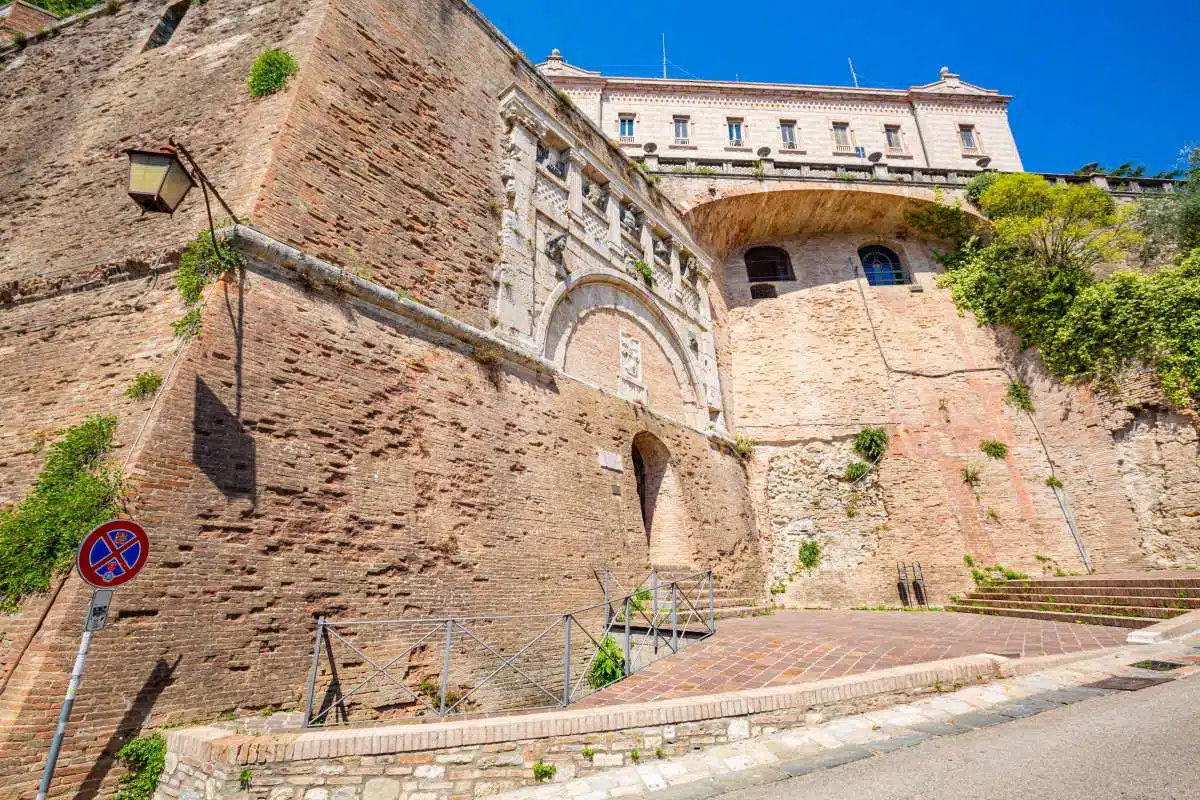 Step into the enchanting world of Rocca Paolina – a fortress perched in the heart of Perugia. It's quite the sight and, as you wander through its labyrinthine tunnels and secret chambers, the layers of time reveal a tapestry of the region's past.
Filled with both medieval ruins and Renaissance architecture, time has stood still in Rocca Paolina. Climb to the top of the fortress, and you'll be rewarded with breathtaking views of the picturesque city below.
Where to Stay in Umbria
Pallazo Santi Terzi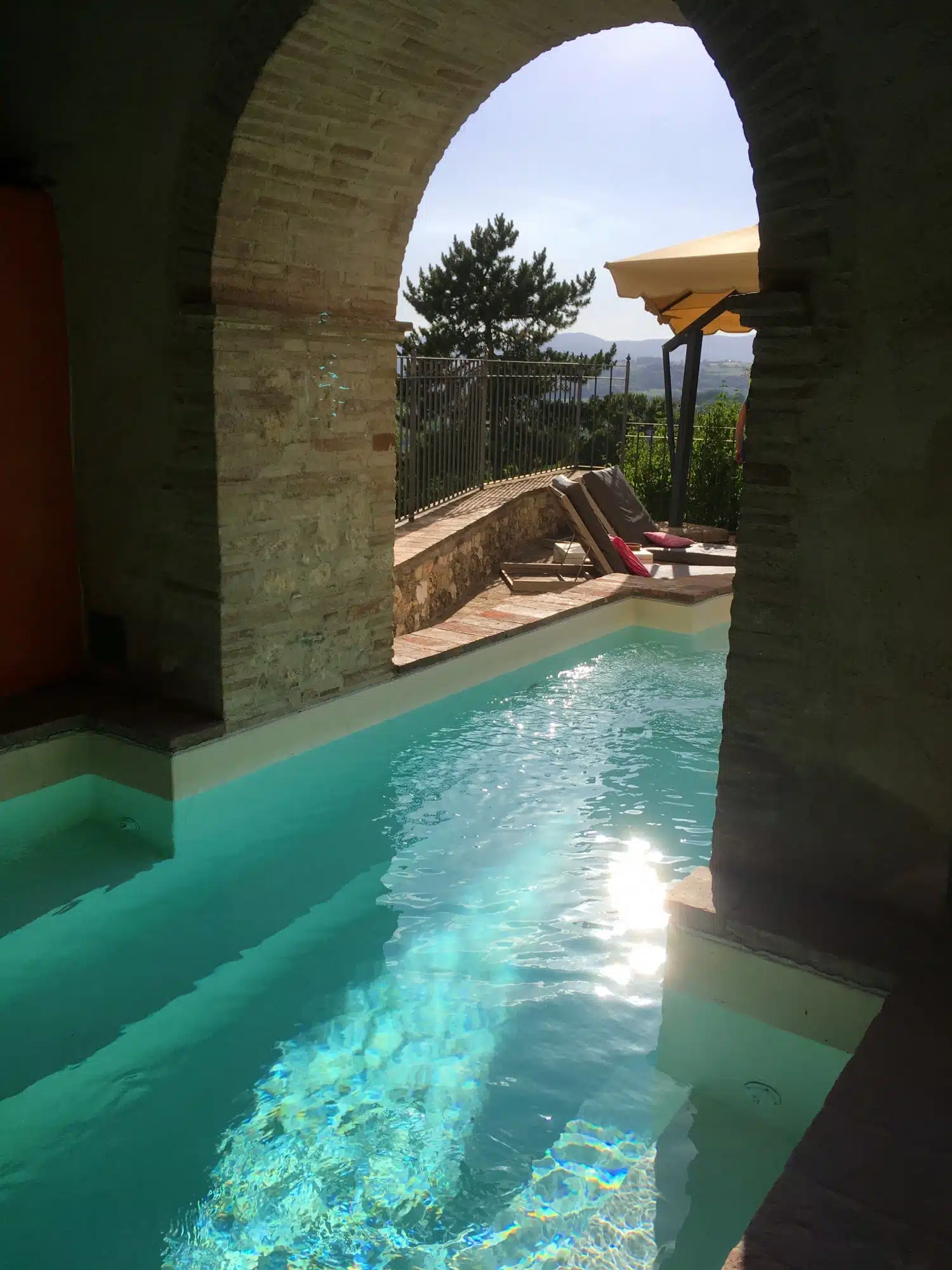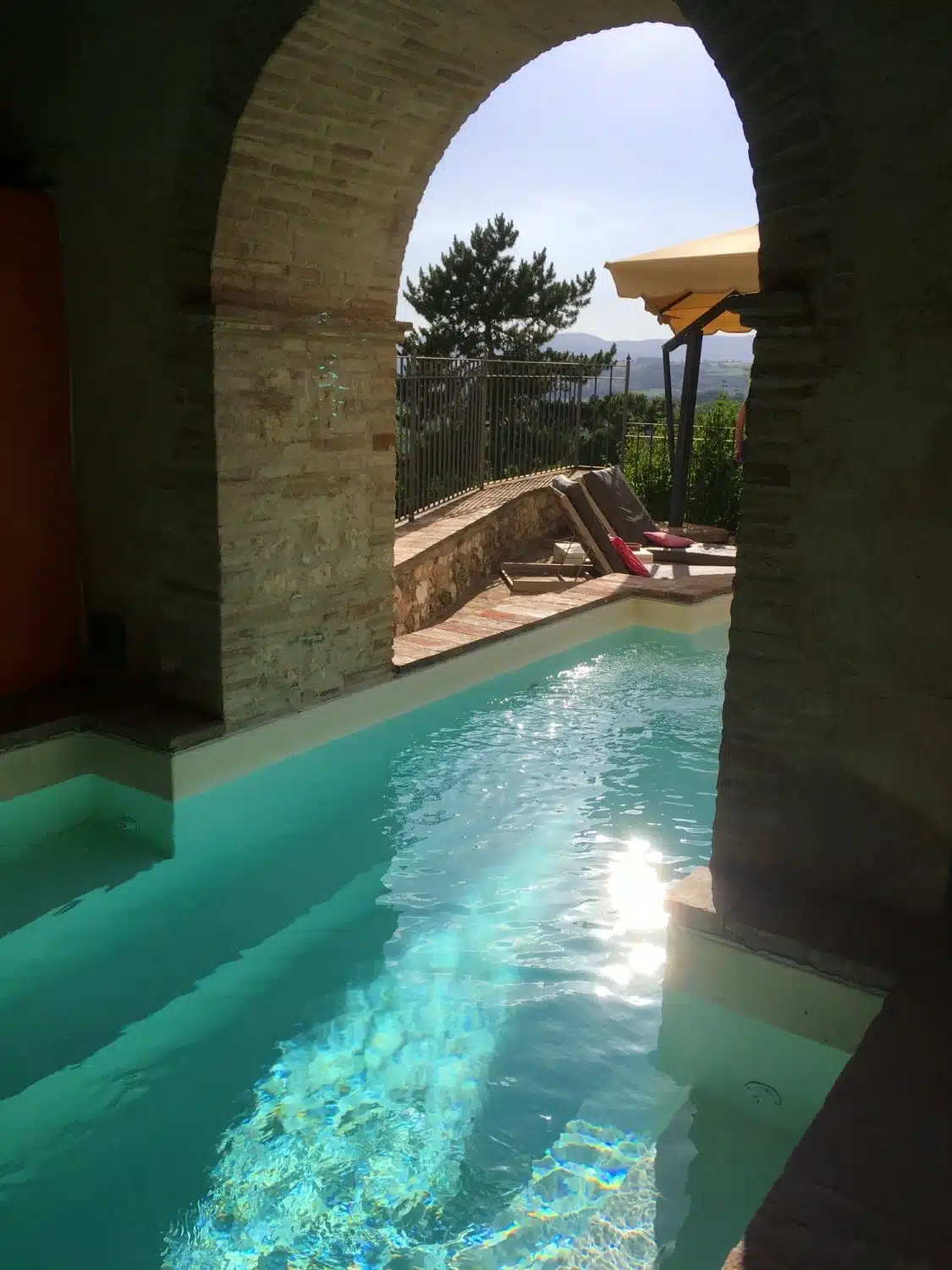 As you may have gathered, Umbria is not short of a medieval town or two. Book your stay in Santi Terzi in the quaint town of San Gemini.
Housed in a medieval palazzo, the villa comes with its own tower, pool and gorgeous gardens overlooking the town and surrounding countryside below.
Book through Tuscany Now & More or direct.
Hotel San Marco
At first glance, Hotel San Marco seems to be a gothic beauty – but head to your room and you're greeted by a surprisingly light and bright space. The standard double room comes with limewashed walls, metal-framed beds and huge windows illuminating the space.
This hotel is situated in Gubbio, a gorgeous town that often flies under the radar of tourists in Umbria.
Visiting Umbria: Practical Tips
Umbria's main airport is Perugia, but it can be difficult finding direct flights. You can fly to Florence or Pisa in neighbouring Tuscany – but you will need to drive or hop on a connection to get to Umbria from there. Check flights on Skyscanner.
Umbria still offers excellent value compared to other Italian regions such as Tuscany – perfect if you are travelling in high season and want to avoid exorbitant prices.
It's easiest to get about between smaller destinations in Umbria if you hire a car. It gives you a lot more freedom and flexibility to explore the region.
If you're not keen on booking a villa, there are plenty of high-end hotels in the region. I'd suggest using Orvieto or Assisi as a base – check hotel prices and availability. Book well ahead in high-season.
Things to do in Umbria: Map