Discover the best things to do in Pisa with this handy travel guide. From chowing down on Tuscan food to admiring art in the city's many galleries, these are the unmissable attractions in Pisa to add to your itinerary.
If you don't know what the Leaning Tower of Pisa is, chances are you've been living under a rock. The world-famous landmark has been a no-brainer entry on many a bucket list. But what about the other best things to do in Pisa?
I'm glad you asked. And, if you didn't, grab a seat – I'm about to tell you anyway.
Although the highlight of many adventures to Italy, the legendary city of Pisa brims with much more than just a leaning tower. It's a tour de force of sights and attractions.
So whether you're planning a day trip from Florence, or maybe you're dead set on experiencing the best Pisa offers, you're in the right place.
If you're looking for the best hotel to book for your trip to Pisa, look no further than the Hotel Pisa Tower. It's a stunning property within walking distance of the famous tower itself.
Top 5 Things to do in Pisa
Visit The Leaning Tower of Pisa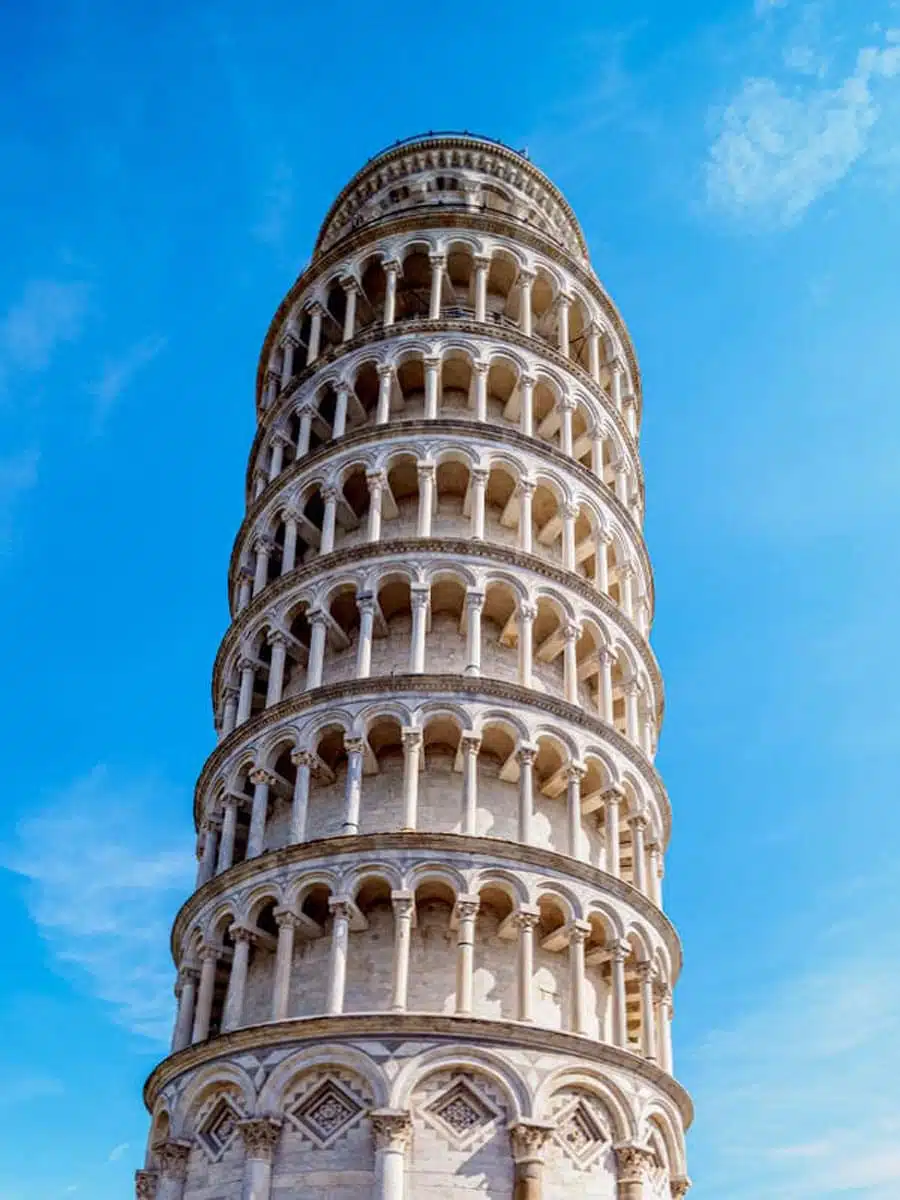 Oh, come on, you surely didn't think I could start this guide without mentioning the iconic Leaning Tower of Pisa. Constructed in the 12th century, soon after, the unstable ground on which it stands began to cause a lean in the tower. At a tilt of 5.5 degrees, it's pretty noticeable.
Pose for as many funny snapshots as you want, but beyond that, the architecture and impressive bell tower are awe-inspiring enough to warrant a visit.
Or better yet, book an entrance ticket in advance to skip the notoriously long lines to the building.
Explore the Cathedral of Santa Maria Assunta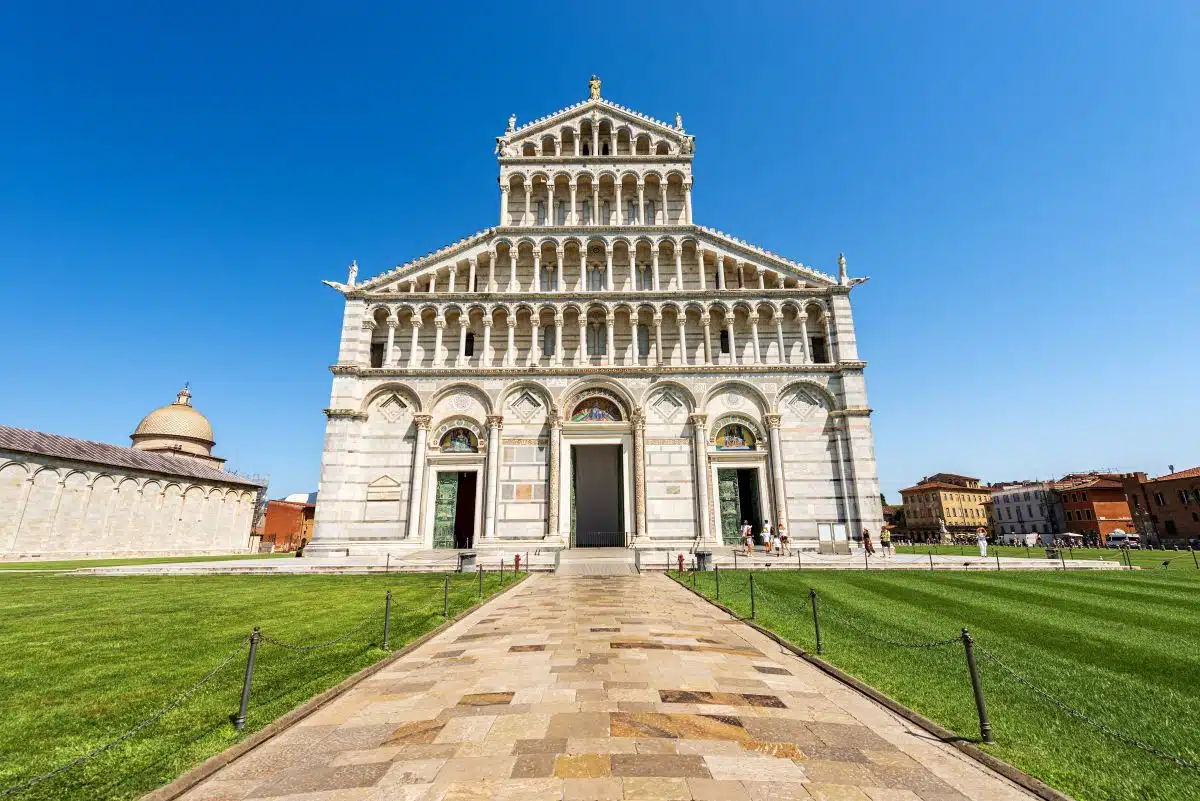 Sometimes overshadowed by the tower, the Cathedral of Santa Maria Assunta, which sits right next to the leaning tower, is a must-visit. Its front façade is as ornate as it gets, with a collection of stunning stone and marble arches highlighted by three imposing bronze doors.
The interior is just as striking, as the central aisle features opulent gold decoration. Then you have the dome of the basilica, which brandishes a beautiful fresco depicting the Assumption of Mary in exquisite detail.
I recommend booking a spot on this Cathedral guided tour, including access to the leaning tower (bonus).
Discover the History of the Baptisterium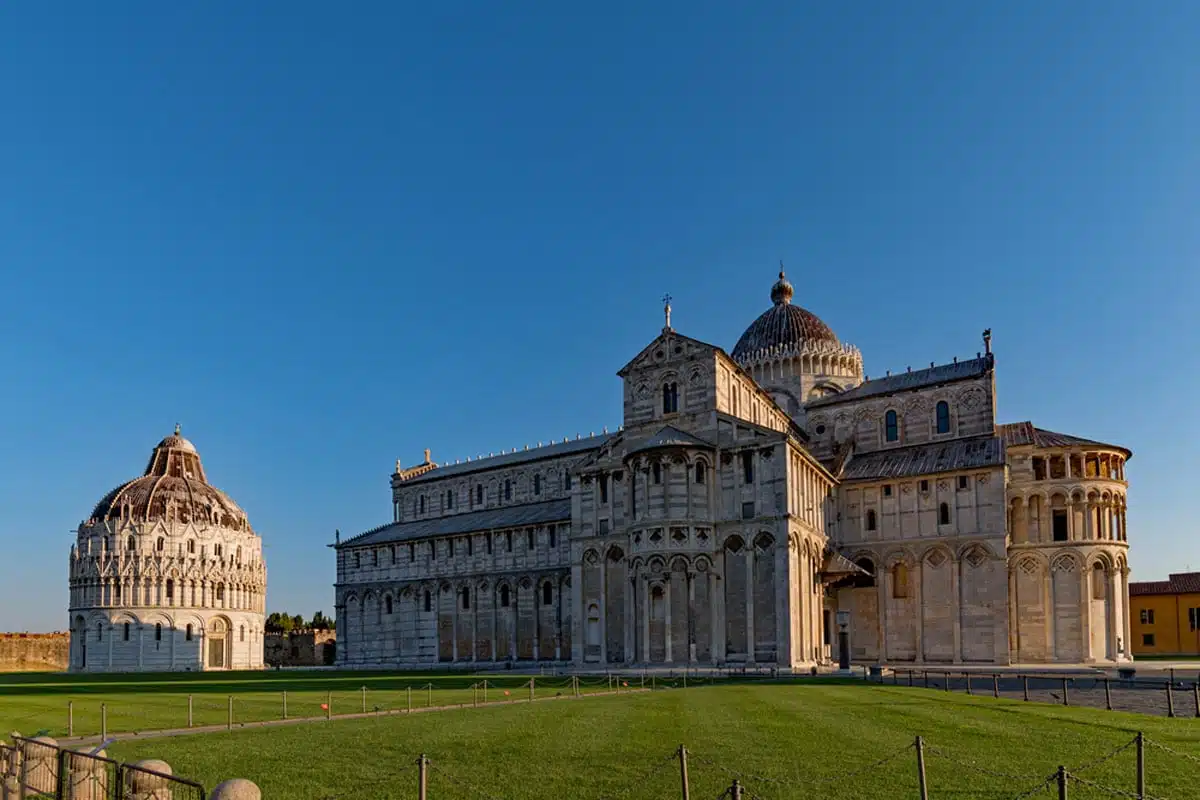 If you're looking for something to add to your 'things to do in Pisa in one day' list, exploring the Baptisterium is a must.
Otherwise known as the place of baptism, this 54-metre-high circular-shaped dome sits in the middle of a sprawling grass square next to the leaning tower. While you can admire the dome from afar, stepping close to its interior brings new life into Pisa's history.
From inside, you can take in its stunning architecture, and a jaunt to the upper level provides epic views of the city. Entrance will cost you roughly €7, and I'd get here as early as possible to avoid the crowds.
Walk on the Grounds of Camposanto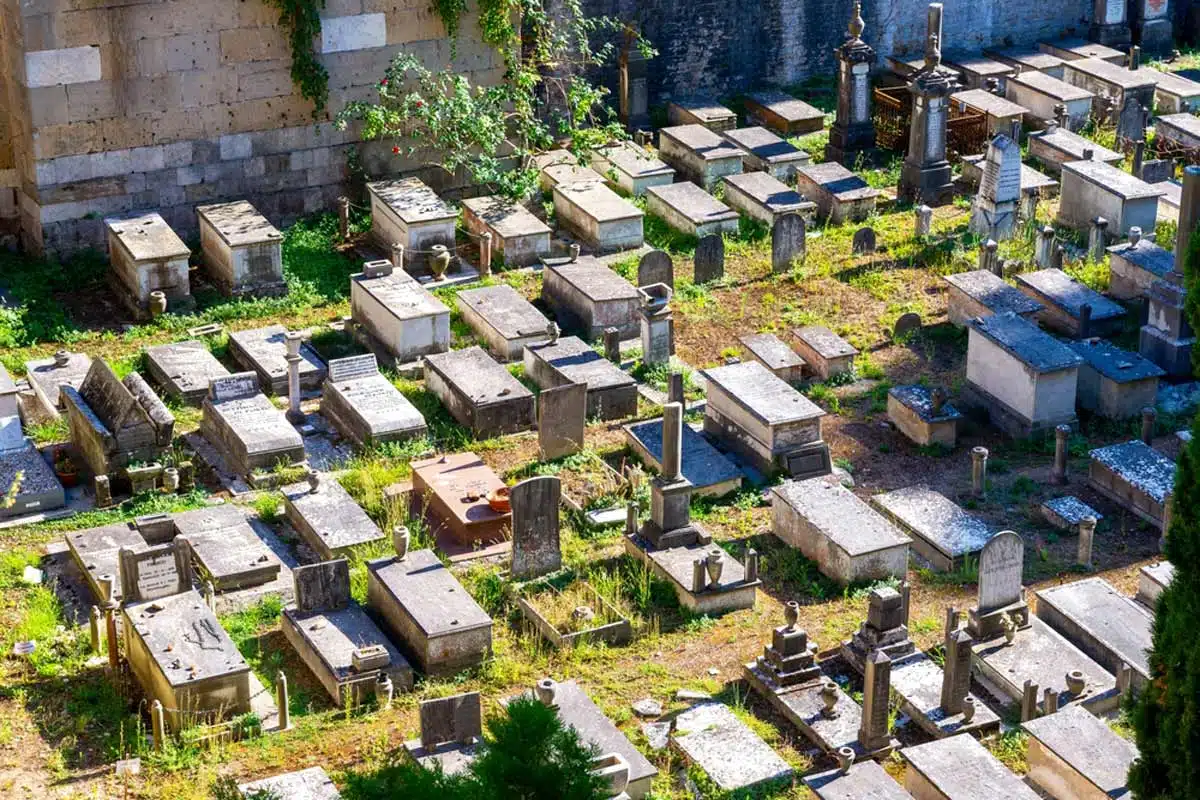 How does taking a stroll on the grounds of a curated cemetery sound? While visiting the leaning tower, take a moment to explore Camposanto. This burial ground, commissioned in 1277, had the sole purpose of making things around the tower look neater.
And, to top things off, rumour has it that the soil here comes directly from the ground where the crucifixion of Jesus happened.
So if you're wondering what to do in Pisa, why not walk amongst the graves of famous historical figures, including mathematician Fibonacci?
*shudders at the memory of maths lessons learning the Fibonacci sequence*
See the Church of Santa Maria Della Spina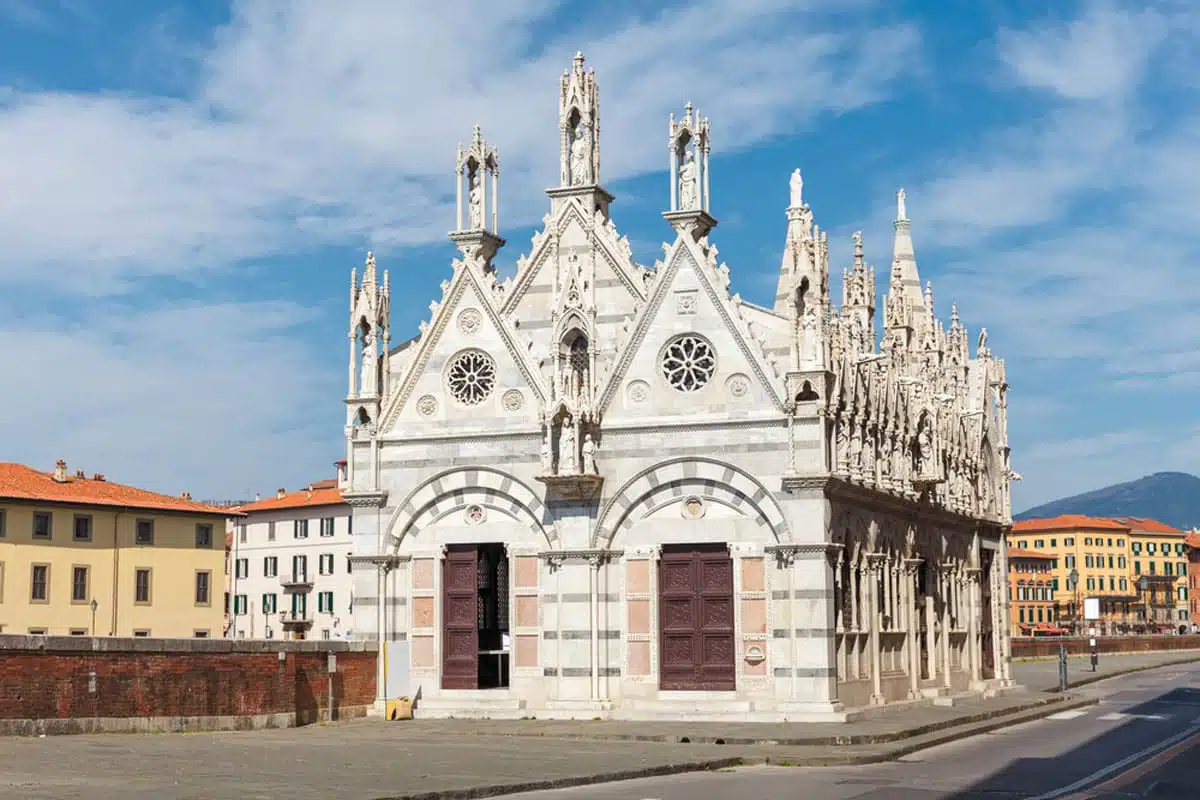 I'll admit, nearly everything in Pisa is a monumental visual and aesthetic pleasure – emphasis on monumental. But, one of the best things to do in Pisa, Italy, is a trip to a relatively small church on the banks of the Arno River.
The Church of Santa Maria Della Spina is a Gothic-styled building initially built in the early 13th century. While small, its beautiful and abundant pointed pediments and numerous rose windows make it a standout.
Brilliant Things to See & Do in Pisa
Shop Along Borgo Stretto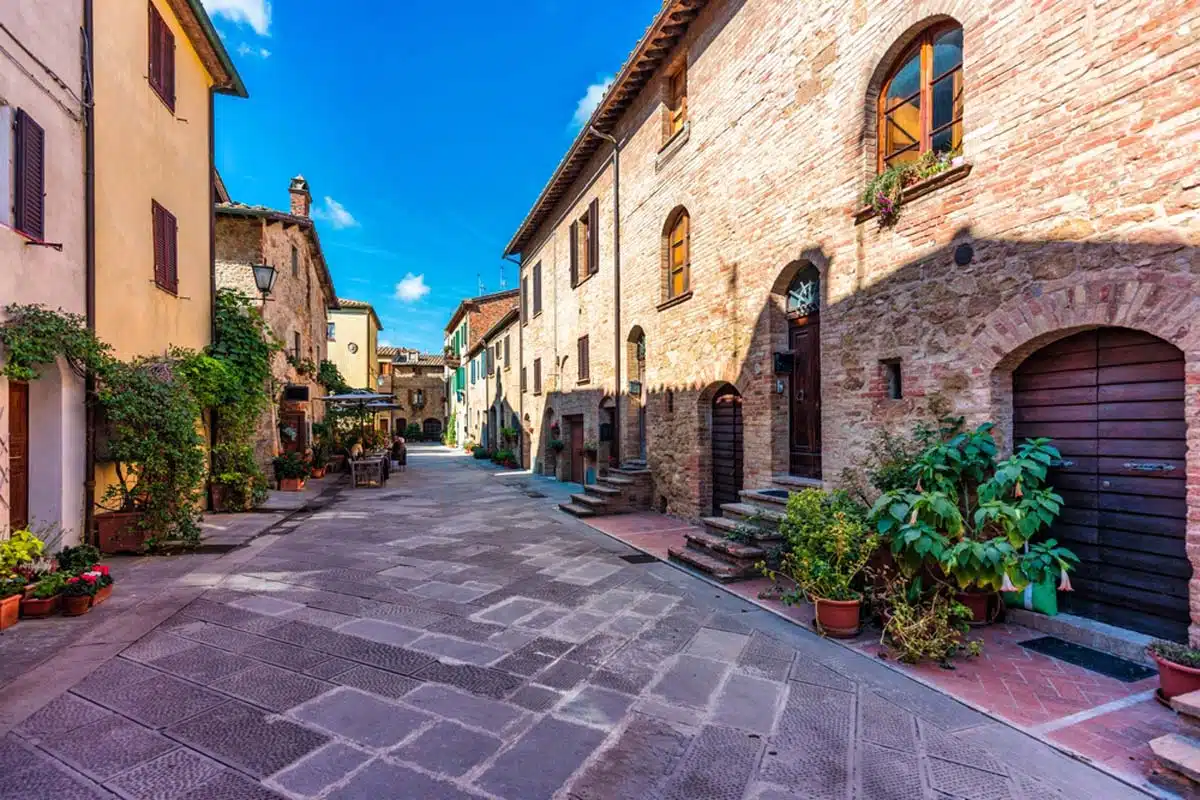 What would a trip to Italy be without some high-end retail therapy? Well, still pretty cool, but if you're stuck thinking about what to do in Pisa, Italy, head to Borgo Stretto. This marvel of architecture features shopping options galore.
It sits within the heart of the city, starting at the Piazza Garibaldi next to the Ponte di Mezzo. Beyond the expected retailers, the street includes numerous boutique stores and delightful cafes.
Get Lost in Nature at The Orto Botanico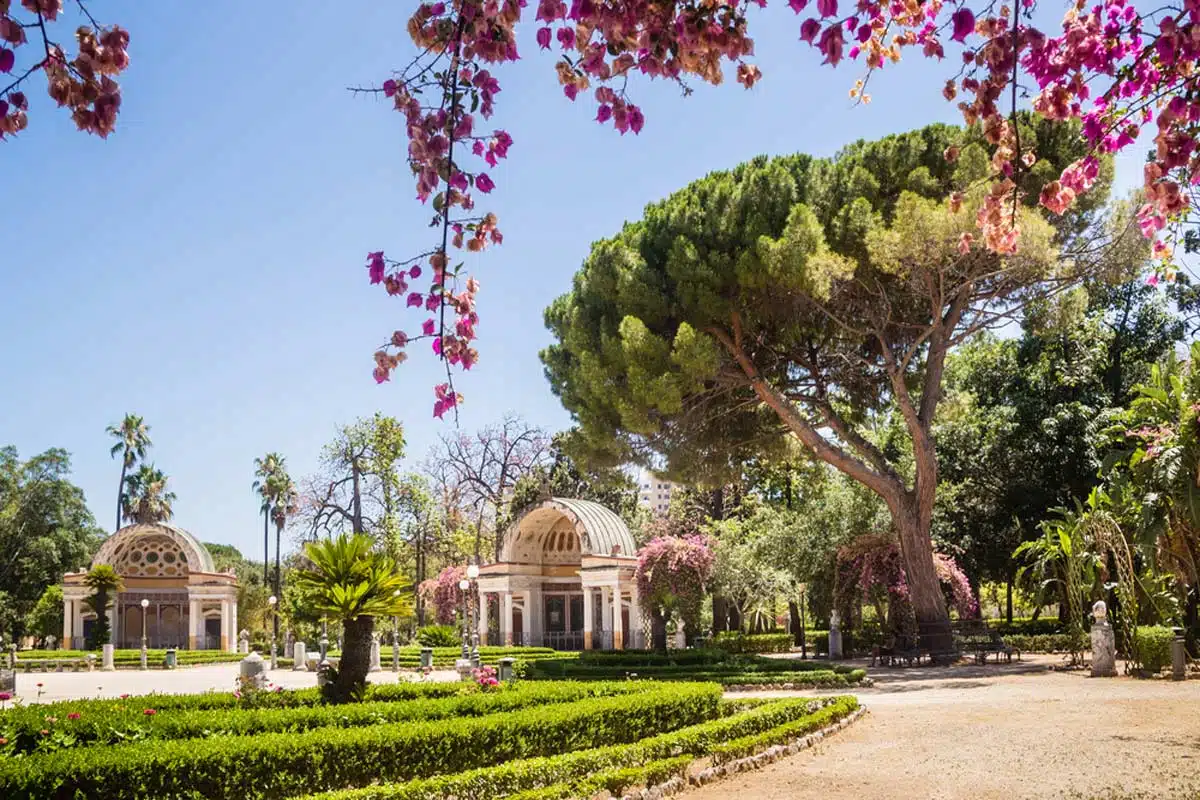 While the artificial attractions in Pisa are unique, sometimes you just want to take in some superb nature. And there is no better place for it than at The Orto Botanico. Maintained by the University of Pisa, the Medici family initially constructed it in the 16th century.
Split between several sections, you can spend hours wandering around numerous gardens, ponds, greenhouses, and the Arboretum. Exploring and immersing yourself in various plants, trees, flowers, and fauna is essential.
Head to the Beaches of Pisa
I'll be honest, summers in Pisa get hot, and while there's no escaping the heat, heading to the beach is an excellent alternative if you're in the city during summertime.
The coast proudly boasts stunning sandy beaches as the Arno River flows into the Mediterranean Sea west of central Pisa.
Characterised by private beach clubs, it's worth it to splurge a bit and get yourself a beach lounger and umbrella. Alternatively, skip the umbrella and soak up the sun.
Explore the Knights' Square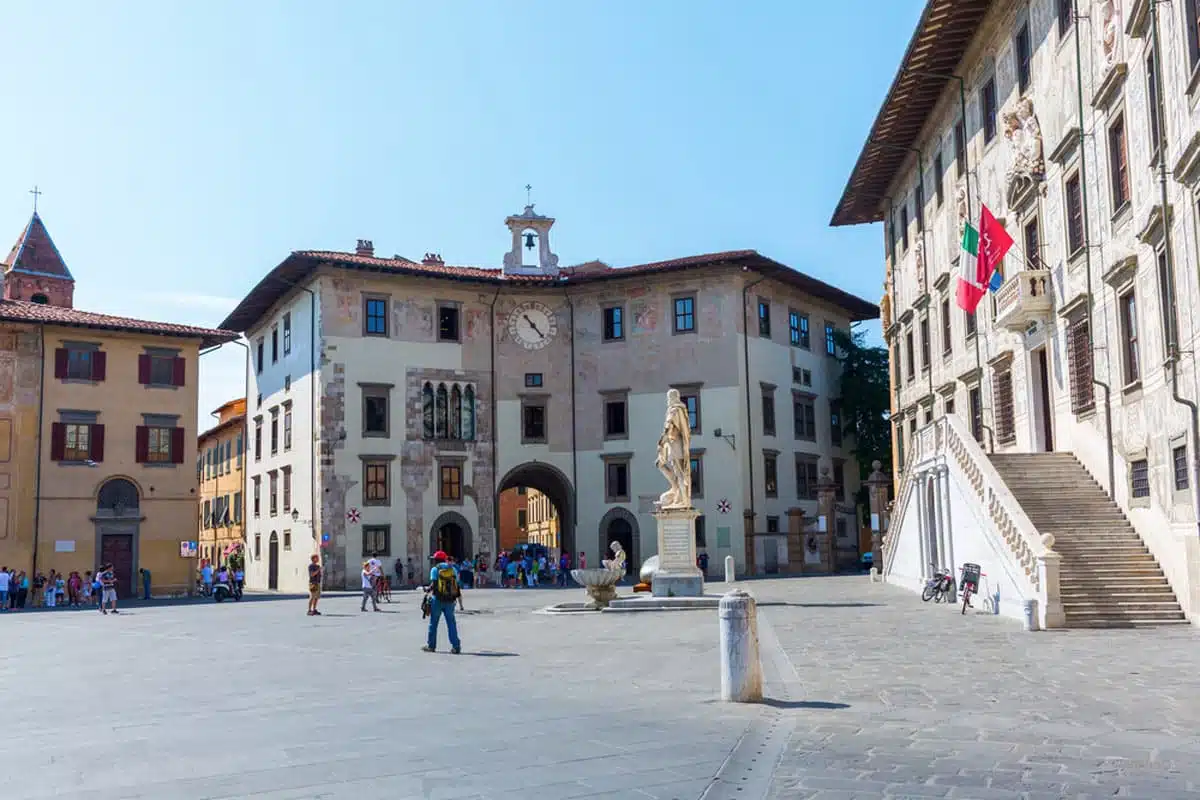 The Piazza Dei Cavalieri historically acted as a political centre during medieval times and was once home to the Order of Knights. While no knights call it home today, you can still catch glimpses into its past.
Graffiti of allegorical figures, busts of their Grandukes, and zodiac signs still feature prominently throughout. At the entrance, you can take snapshots of the statue of Cosimo I.
For any scholars out there, you'll find yourself smiling as the building today is the home of the University of Pisa. Quite fitting, I think.
Indulge in the Food of Pisa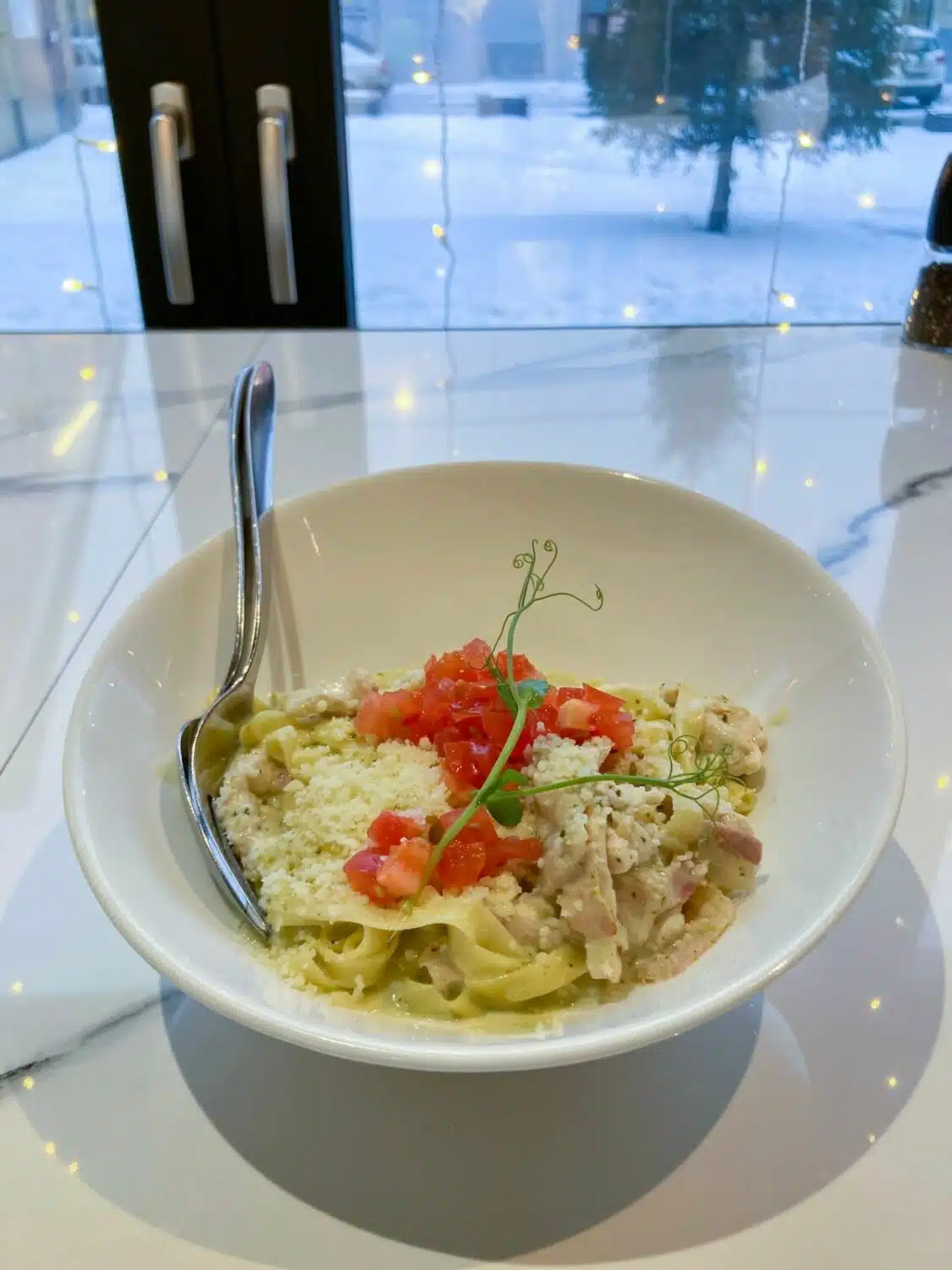 Take a moment to realise that you're in a country famous for its food. Then take a step back and come to grips with the fact that you're in a region renowned for its culinary treats. Home to Pisano cuisine, Pisa is a hotspot in the cuisine world.
Of course, the best way to experience every taste and aroma is on a day tour from Florence, including lunch and wine tastings. You can indulge in traditional focaccia called cecina and classic Tuscan soup.
Or opt for the tasty stew-like ribollita and round things off with a delectable gelato.
Unique Things to See & Do in Pisa: Hidden Gems That are Off the Beaten Track
Visit The Museum of Human Anatomy
Thanks to the academic background that Italy showcases, you're bound to find a museum or exhibit to weird you out in a scholarly way. Enter the Museum of Human Anatomy in Pisa.
Opening its doors in 1832, initially called the "Anatomical Cabinet", today it features more than 1,600 items. These include skeletons, real-life mummies, and even death masks, among other oddities.
If you want a weirder excursion in Pisa, visit the Pathological Anatomy Museum, which showcases extremes such as two-headed cats.
Catch an Opera Performance at Teatro Verdi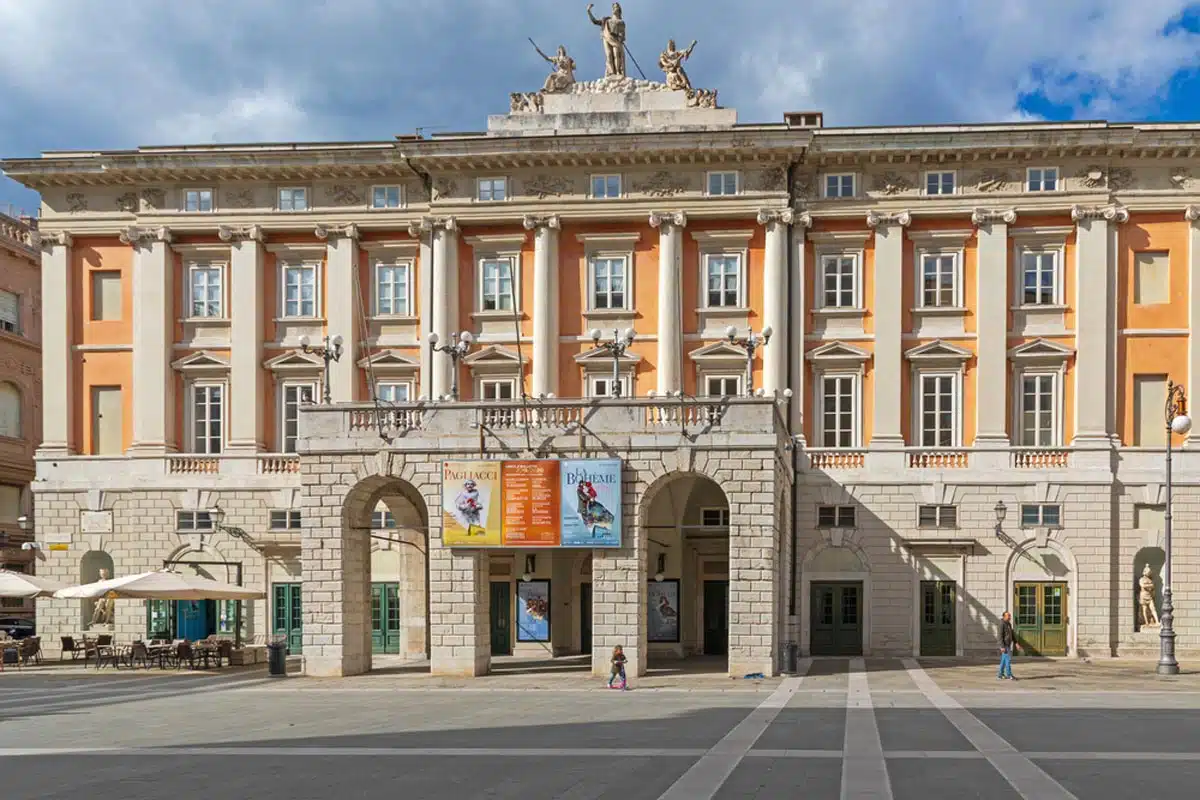 Rivalling the Teatro Verdi in Florence, catching a live opera performance at the Teatro Verdi in Pisa is a must. An exceptionally fun thing to do in Pisa, indulging in this art form is second to none, and the locals will agree.
It's an opulent venue showcasing many shows and performances throughout the year. And a night out in Pisa wouldn't be complete without such a show followed by a late dinner and, of course, a glass (or two) of wine.
Things to do in Pisa: Practical Tips for Your Trip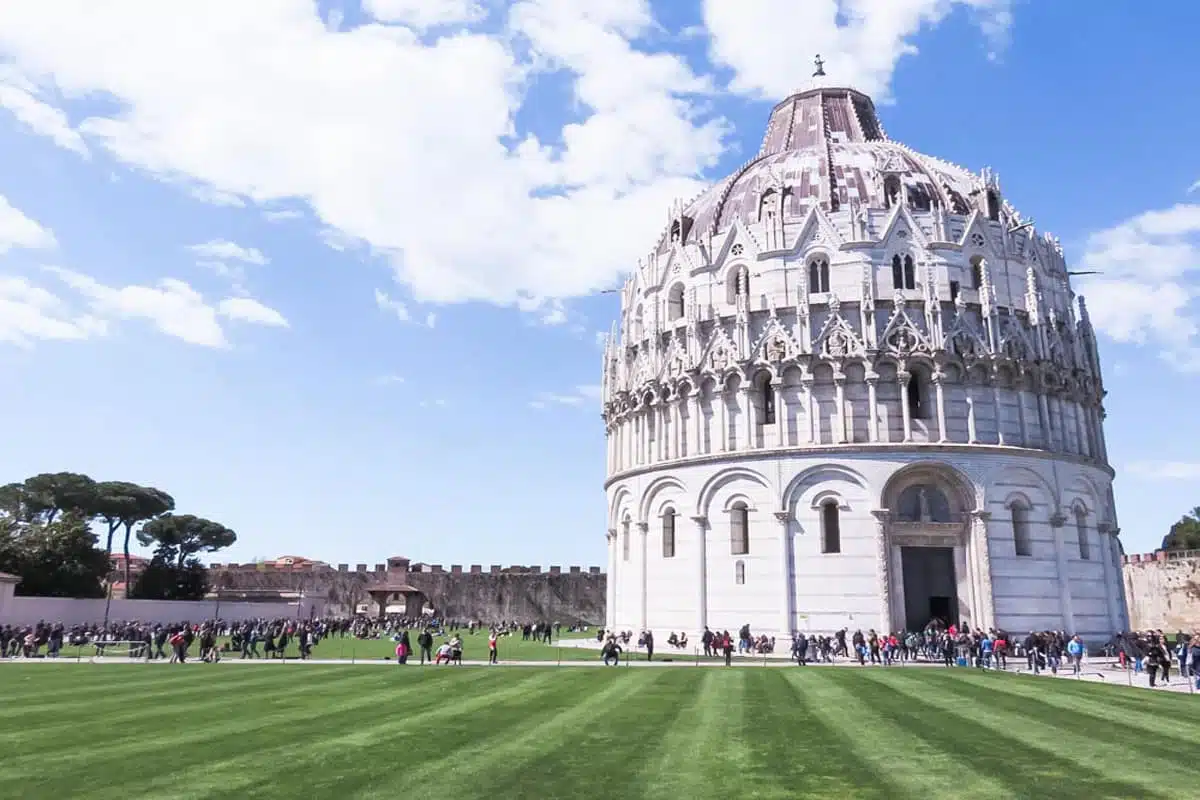 How Long to Visit Pisa?
While you can see the highlights of Pisa in about one day, I recommend spending three to four days in and around the city to genuinely get the most out of your time here. This gives you enough time to see the best of Pisa and much of surrounding Tuscany.
Best Time to Visit Pisa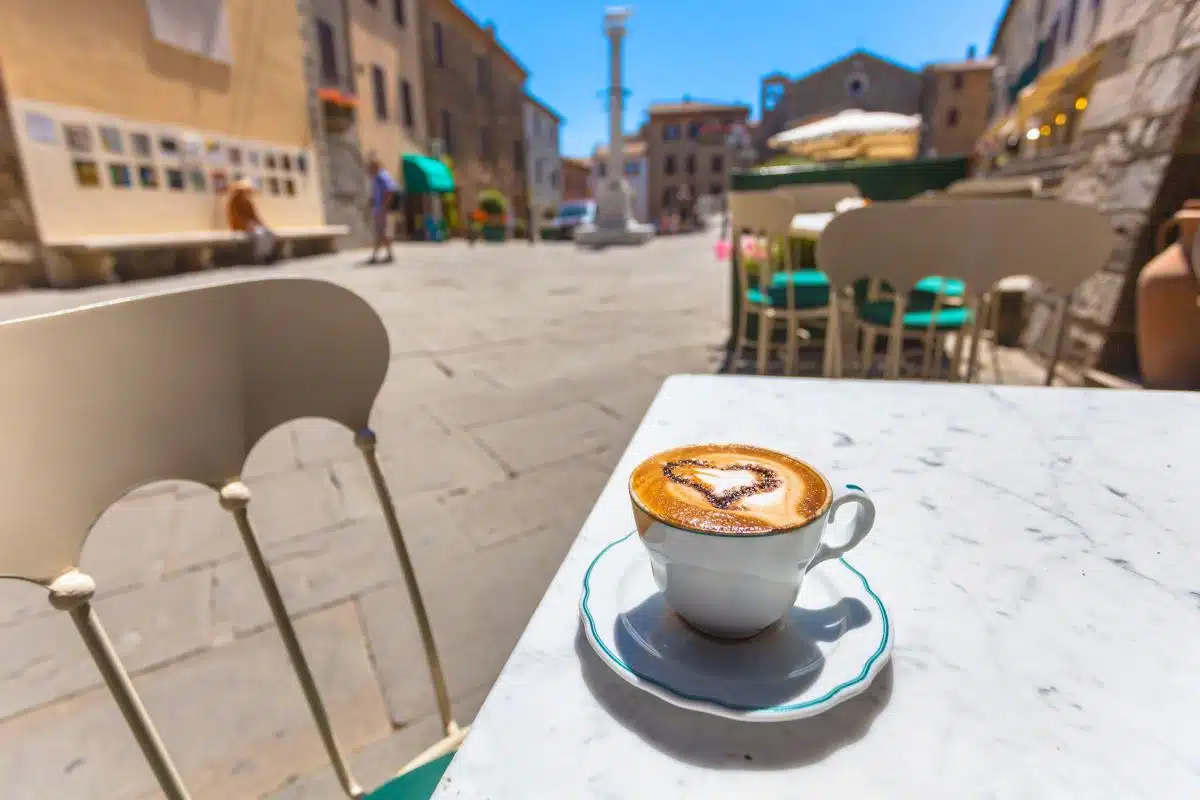 Heading to Pisa anytime from June to September is a good idea – this is summertime and also peak tourist season.
Considering the sunny and warm weather of summer in Pisa, these months are best for exploring the city. Though, opt for the tail ends of the season for a more enjoyable experience with thinner crowds.
Where Should I Stay in Pisa?
Hotel Roma (Mid-Range)
Offering you affordable luxury and stunning views, the Hotel Roma is an excellent choice if you don't want to break the bank. Rooms feature satellite TV, air-conditioning, and private bathrooms. On-site, you'll find a bar and a scenic shaded outdoor garden.
Hotel Bologna (Luxury)
This 4-star luxury hotel sits in the heart of Pisa and is as opulent as they come. Tastefully decorated rooms include air-conditioning and a well-stocked minibar, while the daily breakfast is an incred buffet packed with local delicacies.
Recommended Tours in Pisa
Things to do in Pisa: Map