Want to visit Italy but don't know what to bring? Get ready for an epic European trip with the help of my detailed Italy packing list.
Alright, so you've booked your dream trip to Italy – woohoo!
Whether you're headed to the white town of Ostuni, or jaunting through centuries of history in Rome or Venice, there are a few essentials you must have in your suitcase for your Italy trip.
But apart from clothes and toiletries, what should you include when packing for Italy? And how do you ensure you've brought everything you need?
Fear not, because this detailed packing list is going to run you through exactly what to bring to Italy. Think of this as your comprehensive guide to what to pack for your Mediterranean adventure – plus the lowdown on what to bring for trips in winter, spring, summer, and autumn/fall.
Let's get packing and Buon Viaggio!
Italy Packing List: At A Glance
Light layers – ideal for those humid Italian nights and the changing weather.
Comfortable shoes – who says comfy doesn't mean chic and versatile?
Swimwear – a must-have for your Italy summer packing list.
Sun hat – for stylish yet functional sun protection.
Sunscreen – speaking of which—no packing list for Italy is complete without it. Especially in summer.
Soft luggage – to easily store and secure your travel items.
Travel adapter – charge and use your devices with a standard European two-pin plug.
What to Pack for Italy
Check out these packing essentials for Italy at any time of the year.
Luggage
Before getting into the nitty gritty of what you should pack, let's first take a look at the best suitcase for your trip.
Suitcase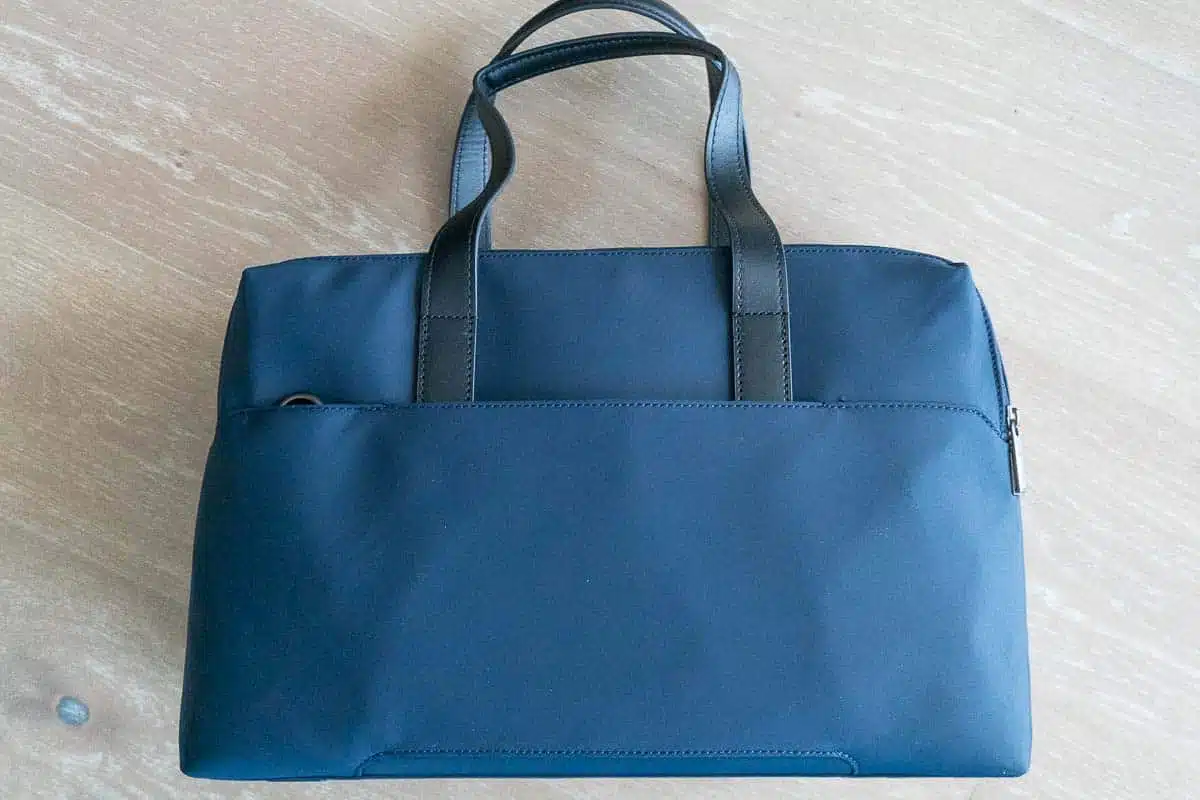 I will level with you, if you're heading to most cities like Rome, rolling luggage isn't the best option due to the cobbles — you'd be much better off with a large holdall like the Away Everywhere bag or a comfortable backpack like the Tropicfeel Shell.
It's not the end of the world if you do go for a rolling suitcase – just be prepared for things to get a bit bumpy and slow if you do.
Read Next: Why The Away Everywhere Bag is the Ultimate Carry-On Holdall
Packing Cubes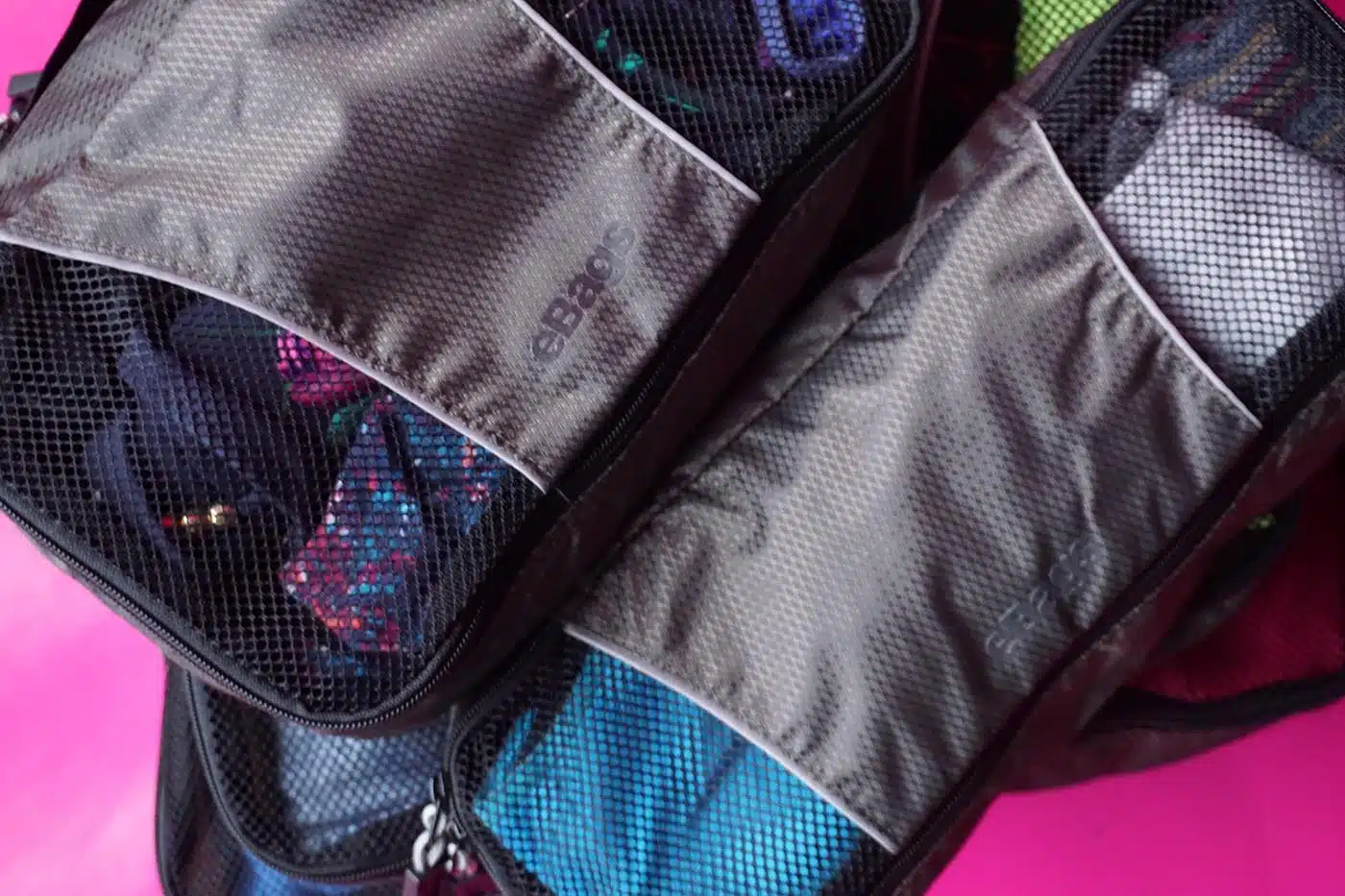 These may not appear necessary at first glance, but you'll appreciate how packing cubes organise your clothing and keep them wrinkle-free. Plus, you'll enjoy the extra space saved in your luggage, allowing you to use storage space efficiently.
Clothes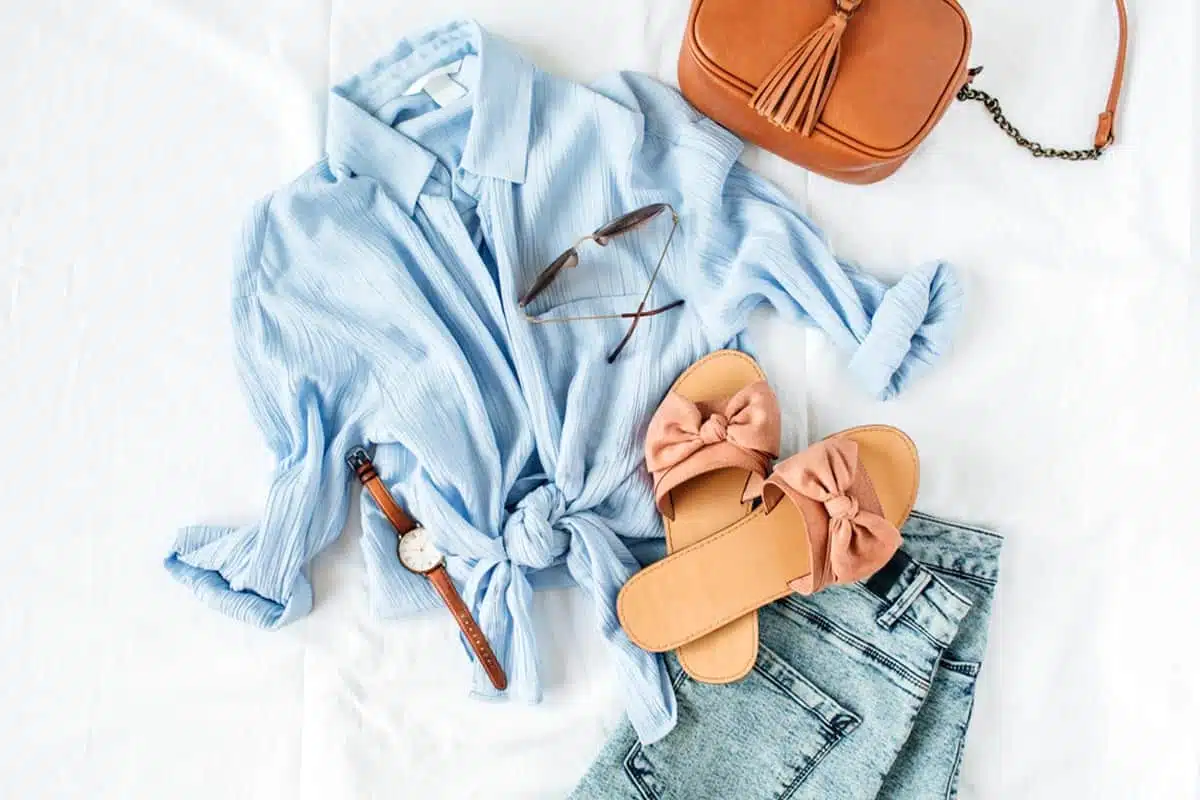 Thankfully, Italy has the typical Mediterranean climate everyone loves. This makes it easier to pack clothing for a trip all year-round. While there is no official dress code, Italians are fashion-conscious. So ensure you dress well (not over the top, please) for dinners.
Note: If you're visiting churches or religious sites, you'll need to cover your shoulders and knees.
Comfortable and Chic Clothing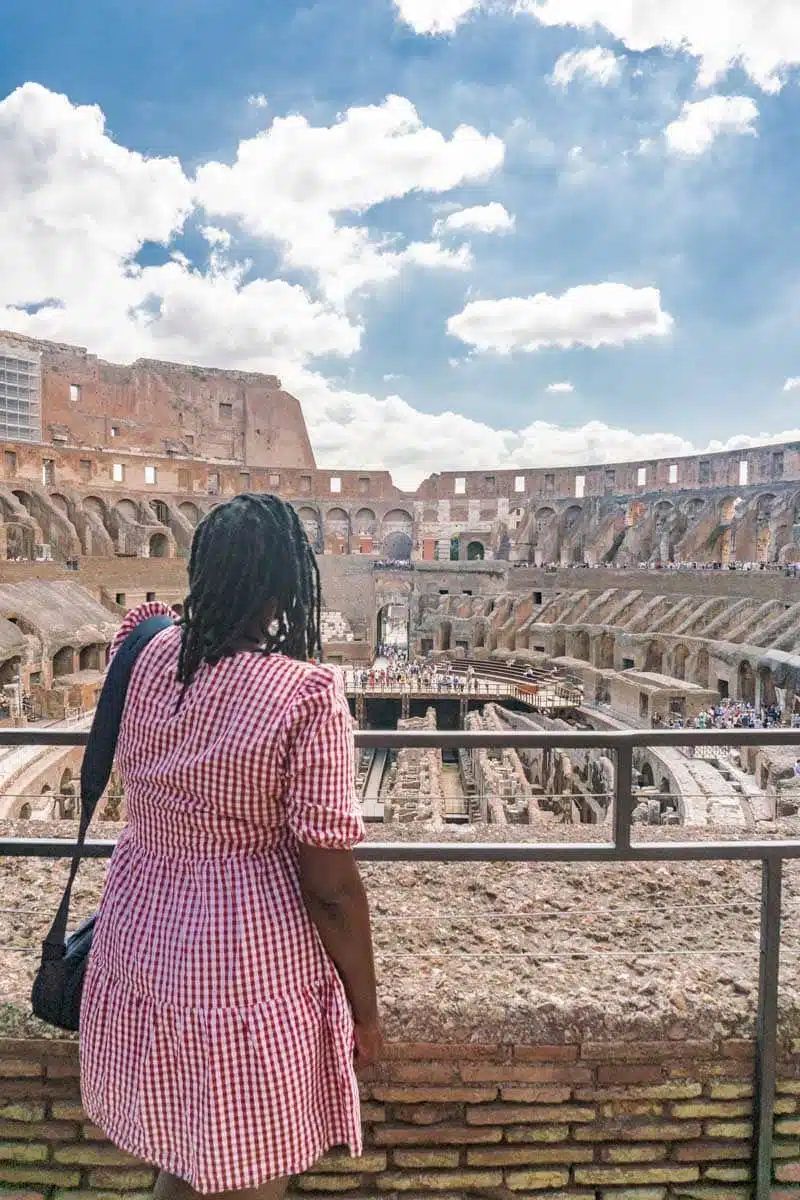 Your fashion choices largely depend on the weather and what you'll do in this boot-shaped country. You want to blend in and not stand out as a tourist in the crowds.
Blend in with the stylish yet minimalistic Italians by wearing fashionable clothes that are comfortable and not over the top. In addition, Italy has very walkable cities, so pack clothes that are comfortable for walking and keep you cool.
Opt for brightly coloured dresses or fitted jeans with a crisp white tee in summer. Winters range from relatively mild in the south to bitterly cold in the north. So, it'll help to layer up and wear a padded winter coat with gloves, scarves, and a beanie to keep you snug and warm.
Dressy Casual Clothing
When in Rome, do as the Romans do and don well-fitted clothing with clean lines. Don't overdo it, though (we're not at a pageant show). But try to make an effort to look effortlessly chic like the locals.
A fabulous way to do this is to wear a beautiful summer dress for ladies, or snazzy chinos and a simple tee for the fellas.
Footwear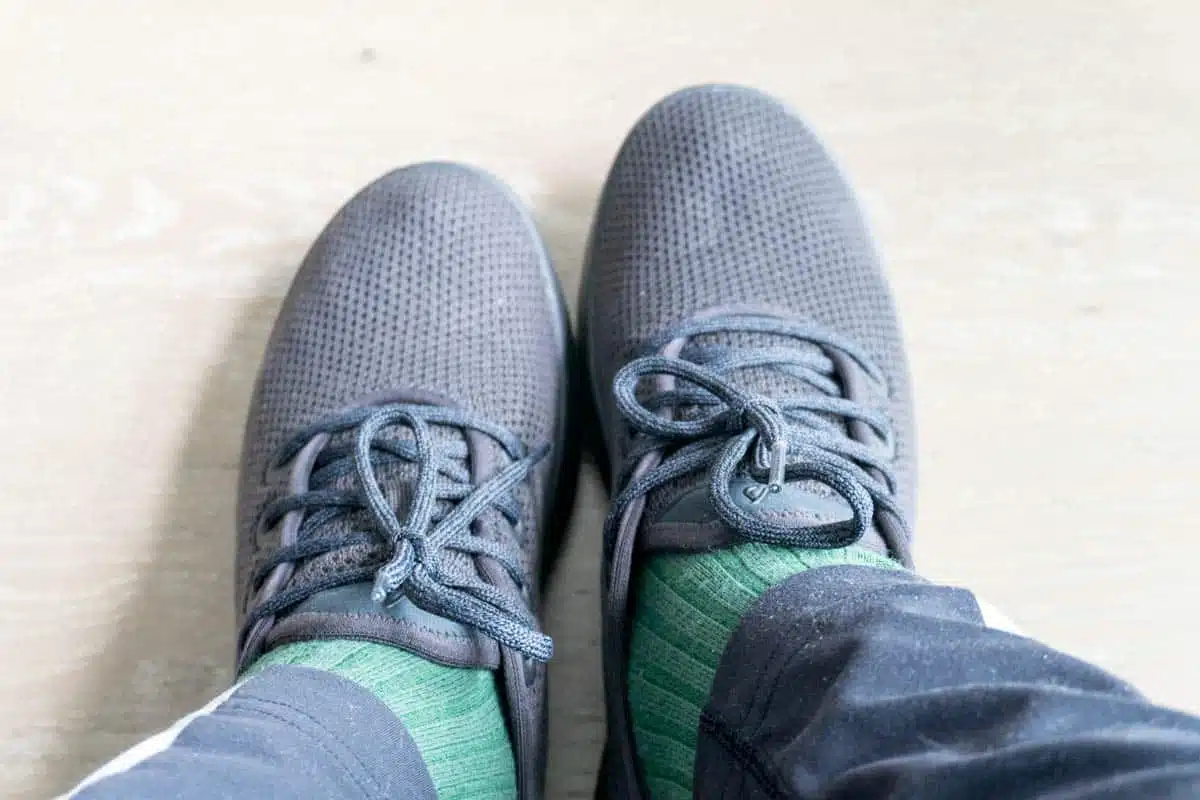 With Italy boasting some of the world's most walkable cities, it is no surprise that you'll probably exceed your average step count on these streets.
An item you must include in your Italy travel packing list is decent, comfortable footwear to ensure your trips to all the sights and attractions aren't a pain in the foot.
Comfortable Shoes
Italy is lined with magnificent cobblestone streets and hilly, fairytale-like structures that are a beauty to behold. However, it's not ideal for wearing flops or heels on a stroll.
Invest in comfortable yet stylish shoes that will meet your travel needs. My favourites are the Allbirds Tree Runners – not only is their footwear sustainably produced, but they're simply the most comfortable travel shoes I've ever owned and my go-to for city breaks with a lot of walking. If you're planning to do some hiking (like the Cinque Terre hike) also bring a pair of Tropicfeel Canyon shoes, which are great for rougher terrain.
Note: Noone is denying that flip flops are comfortable and easy to wear, but avoid committing a fashion faux pas (or a passo falso, in Italian) by wearing them. Rather wear sleek Birkenstocks instead.
Gadgets + Electronics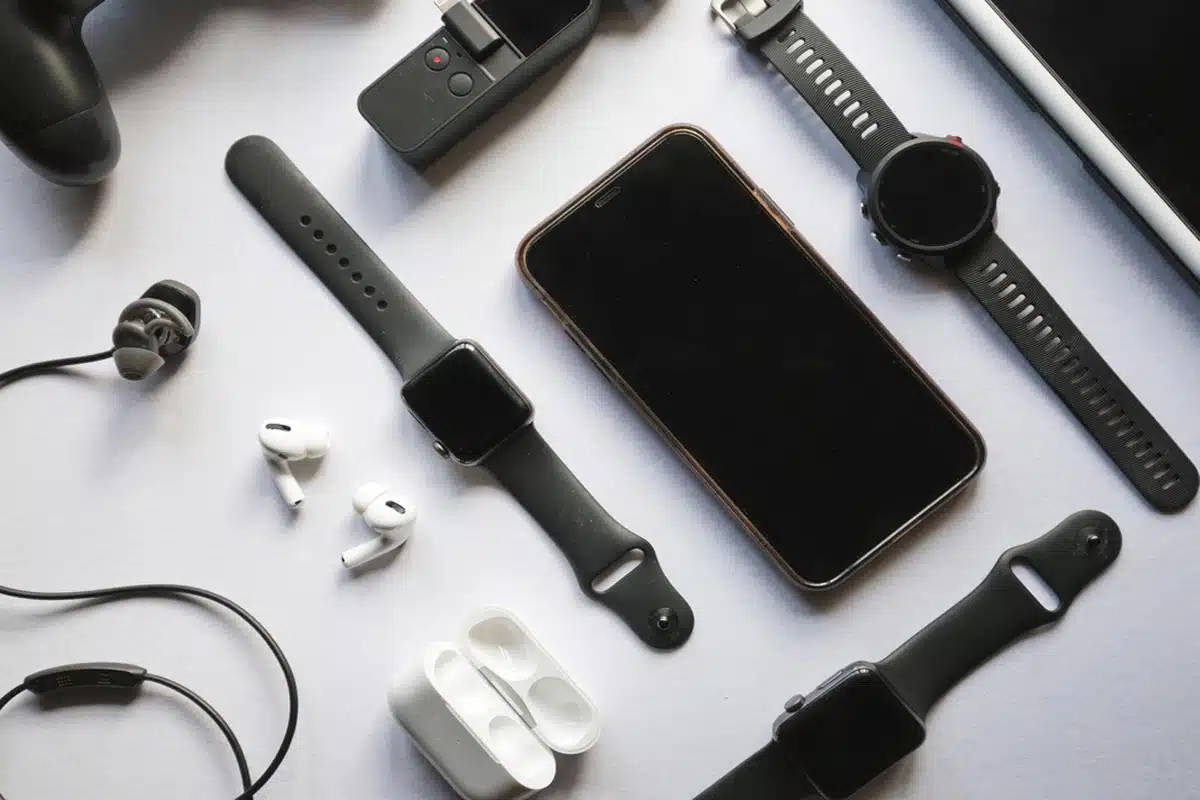 Electronics play an important role in helping you document your adventures – let me give you the lowdown on what I recommend you bring.
Camera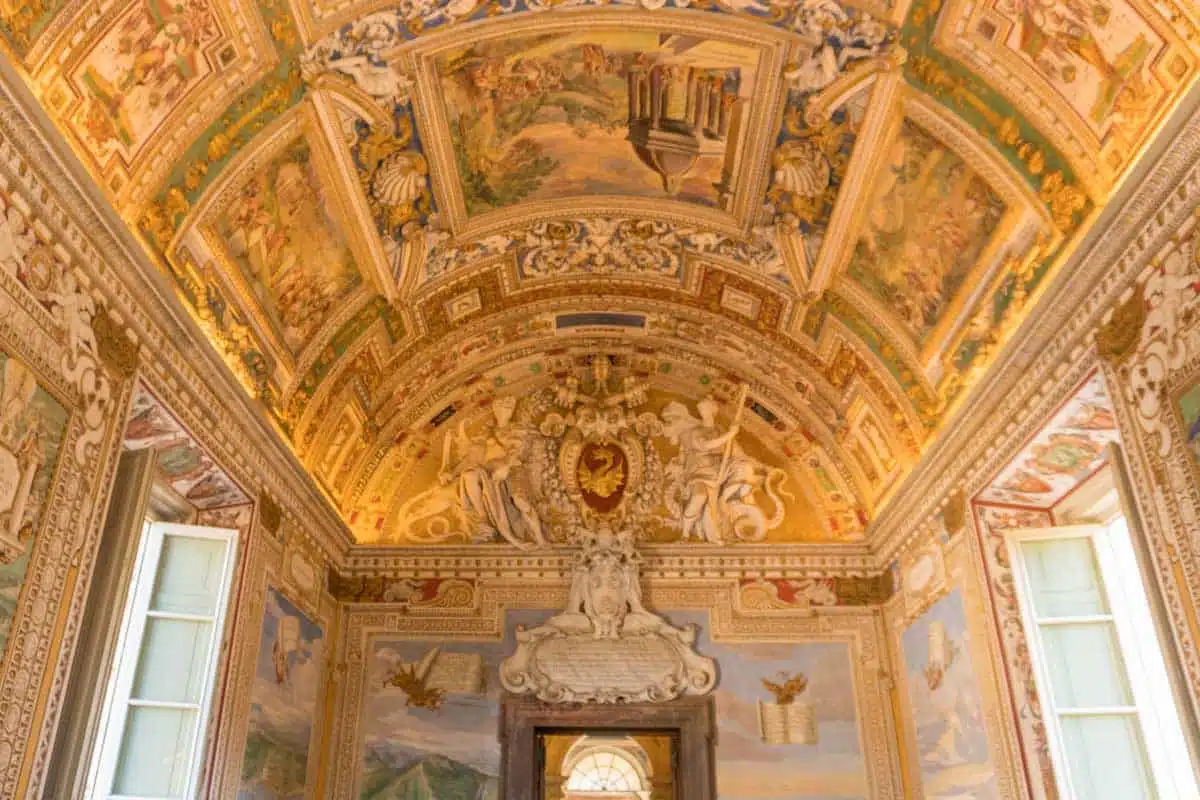 Now, you don't have to be Anne Leibovitz behind the lens. Still, a decent camera will help you capture beautiful memories of yourself at Vatican City, a holy landmark in Italy, and other locations.
Memory Cards
We've all been there — wanting to snap a shot or record a funny video, but the device has insufficient memory. Avoid this by adding memory cards to your Italy trip packing list.
This compact yet spacious memory card case comes with a microfibre cleaning cloth, so you can keep your memory cards organised and clean your camera lens or phone. How nifty is that?
Spare Batteries
No matter how prepared you may be, batteries fail. So, add spare batteries to your travel packing list for Italy. This way, you'll not only have extra if any of your batteries fail, but you can also pop them into any of your electronic devices if you don't have time to charge them.
Tip: But, please. Charge your devices ahead of time, so you won't have to fiddle with your gadgets instead of taking in the sights.
Travel Adapter
Food. Cultures. Languages. Countries are different, and this applies to electrical sockets too.
Get this multiway international adapter that you can take on all your travels. It's compact, and you can use it in over 150 countries worldwide. So, no matter where your travels take you, you can stay plugged in.
Torch
One interesting thing you should include in your packing list for a trip to Italy is a torch.
As strange as it may sound, it helps to prepare for any eventuality, such as possible blackouts in Italy (not as uncommon as you might think). Or, you may opt for a hike at night and need to light your path.
External Power Pack
External power packs are not just an everyday essential — they're incredibly helpful.
Stay connected by including this external power pack in your trip to Italy's packing list. This one is a powerhouse with a capacity of 20 000 mAh that'll comfortably charge your phone and tablet.
Toiletries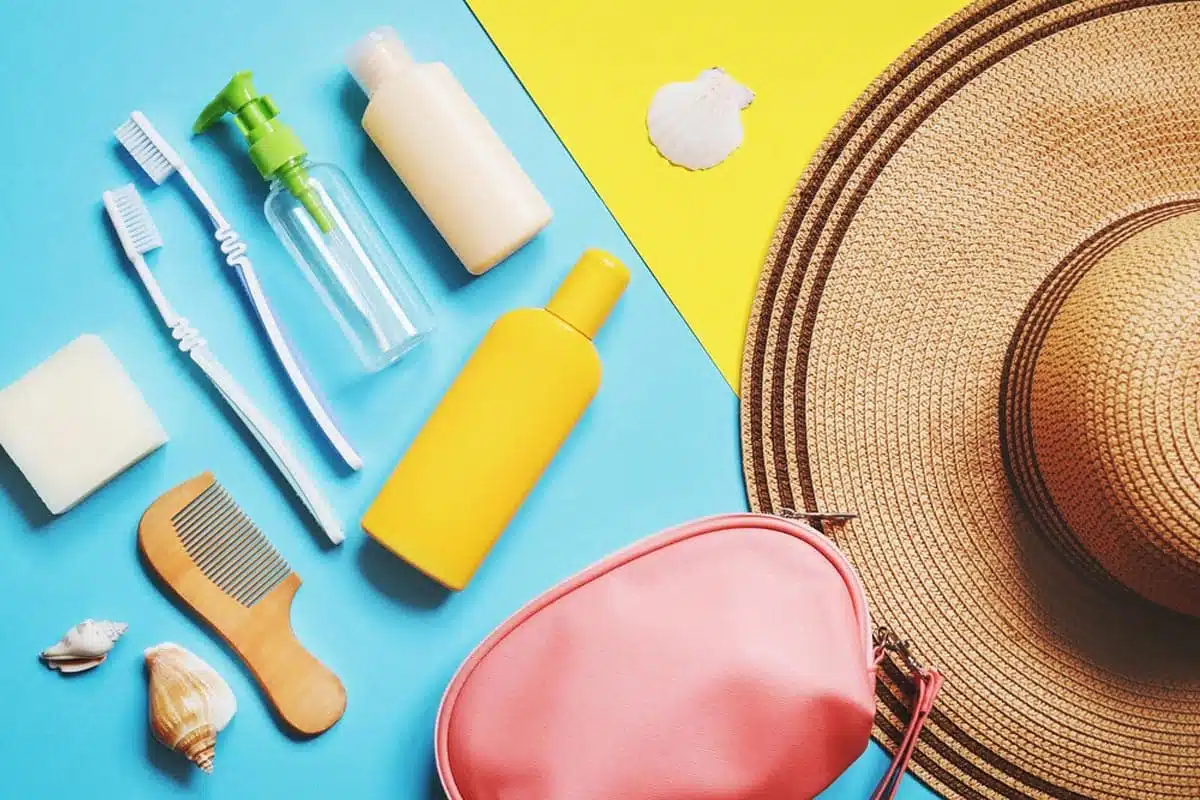 Remember to include these must-haves when travelling to Italy.
Essentials
This includes; shampoo, conditioner, toothbrush, toothpaste, deodorant, moisturiser, and for the ladies, don't forget your feminine hygiene supplies.
Medication
Make sure you have enough of your regular medication by asking your doctor for a supply before you leave. Get your travel medicine kit checked out ahead of time and restocked if necessary. Plasters, antiseptic creams, and painkillers are some basics to add to your medicine kit.
Plus, keep over-the-counter medications for common travel ailments like motion sickness (the worst), a sore throat, and coughing or diarrhoea.
Keep abreast of the restrictions on medicines in whichever country you're thinking of visiting. In general, you should keep medication in their original packaging.
Sunscreen
I know you're looking forward to soaking up the sun and lounging on the beaches of Italy. But with temperatures reaching as high as 42 degrees Celsius, it's essential to include sunscreen in your packing list for Italy in summer.
A sun stick helps you avoid transferring liquid sunscreen to travel-sized bottles for something convenient.
Essentials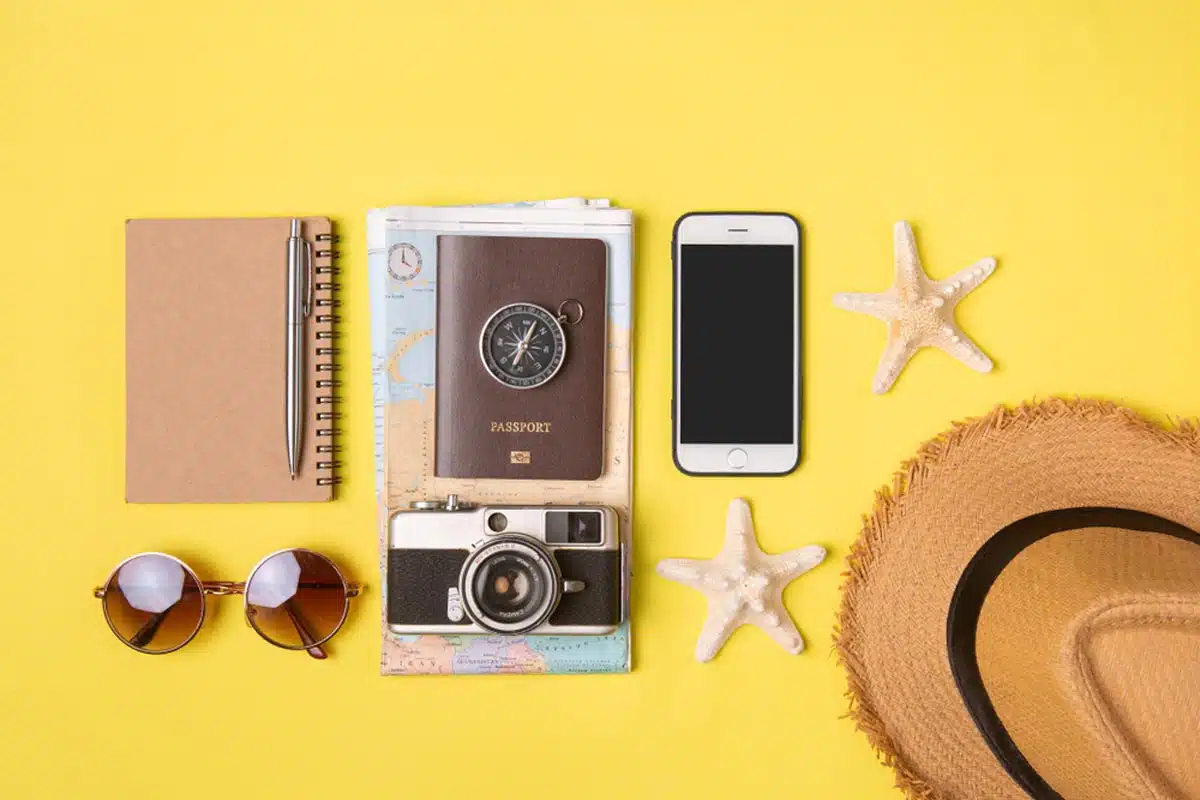 When planning a trip to Italy, not only your passport and plane ticket will do. For a trouble-free trip, be sure to bring the following documentation.
Passport / Visas
Remember to add these (and copies – just in case) to your Italy packing list to ensure you don't leave them behind and waste time at the airport, ruffling through your luggage in search of them.
Taking it a step further: once you've included your passport and/or visa, invest in a travel holder that'll keep your documents organised. It even features RFID-protected material to protect you from people skimming your personal information — a must in these precarious times of identity theft and cybercrime.
Travel Insurance
It's understandable to want to avoid the admin of signing up for travel insurance, but it's much easier today than many years ago. You can easily sign up online and insure yourself against losses from theft and lost travel documents. Most travel insurance even covers emergency medical assistance.
As with most kinds of insurance, it can help to pay upfront now rather than be responsible for huge sums of money later on.
Cash / Credit Cards
It's advisable to ensure your bank knows where you'll be going and how long you'll be gone ahead of time. Picture yourself in an Italian nightclub trying to buy drinks when your bank declines your card because it suspects fraud. Or trying to pay for an Uber ride late at night but unable to.
Thankfully, you can avoid sticky situations like these by informing your bank well ahead of time.
In addition to informing your bank of your travel arrangements, you can save time (and money) by purchasing your tickets and making reservations online. Then, you can use either your debit or credit card to pay. As with most online transactions, ensure you use a trustworthy site and/or service.
Italy still uses quite a bit of cash in day-to-day life. Either bring Euros from the foreign exchange in your home country or exchange your money at the airport.
Alternatively, you can always pay a visit to the nearest ATM – just be sure to withdraw in Euros, it's always cheaper than the ATM doing the conversion to your home currency.
Emergency Contacts + Addresses
Leave your travel details with a trusted friend or family member back home. These details include your itinerary, booking details, flight numbers, and the address of the hotel you'll be staying at.
To take it a step further, you can store your hotel's business card in a pocket like an identity document, so people can identify where they need to take you if you lose your way or get injured.
Important tip: Contact 112 for any emergency you face in Italy.
Copies of Important Documents to Keep Separate from Wallet
To avoid losing important documents if you misplace your wallet (or worse, a pickpocket snatches it), securely store several copies of your crucial documents.
Some of these documents include:
Your visa, passport, and driver's licence
Itineraries, tickets, and reservations
Documentation for travel insurance
Medical certificates
Tip: As in the case with your travel details, leave copies of your essential documents with a trusted friend or relative back home.
Guide Book
Sometimes it's good to get back to basics when travelling, and a recent guidebook is a great way to do so.
This Italy travel guide can help you out if — good forbid — your battery dies or Google Maps isn't working as it should. Thankfully, including this in your travel to Italy packing list can help you avoid this issue.
What to Pack for Italy in the Summer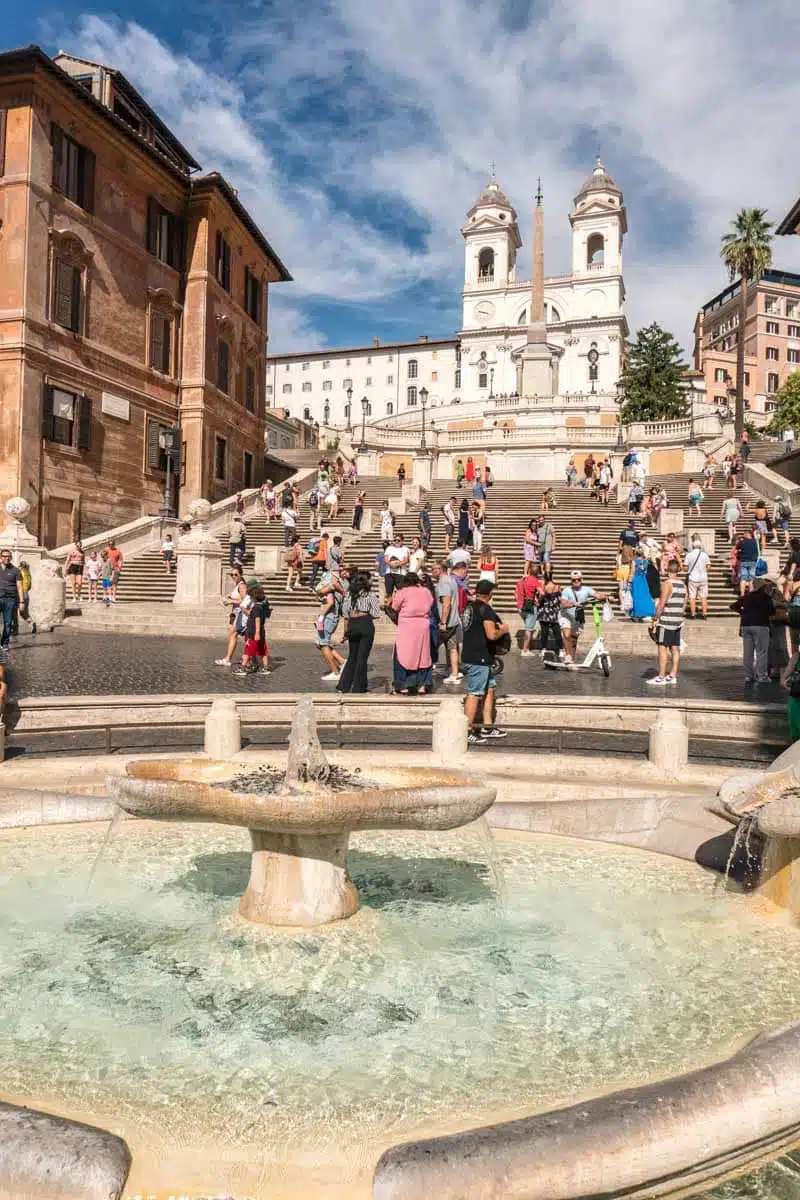 Who doesn't enjoy spending summer in the Mediterranean and frolicking on the beach?
With temperatures in summer ranging from as low as 18 degrees to a high of 42 degrees Celsius, your Italy packing list for summer should contain these essentials to guarantee you have fun in the sun.
Sunscreen
As much as a gorgeous tan can add a lovely gold or bronze hue to your skin, no one likes getting sunburnt. Protect your skin by slathering a healthy amount of sunscreen (a sun stick is compact and works well) before you start frolicking in the Italian sun.
Swimwear
Perfect for soaking up the sun at the beach or lounging by the pool with cocktails by your side (spritz cocktail, anyone?), comfortable swimwear is functional and serves as a fashion statement.
What to Pack for Italy in Spring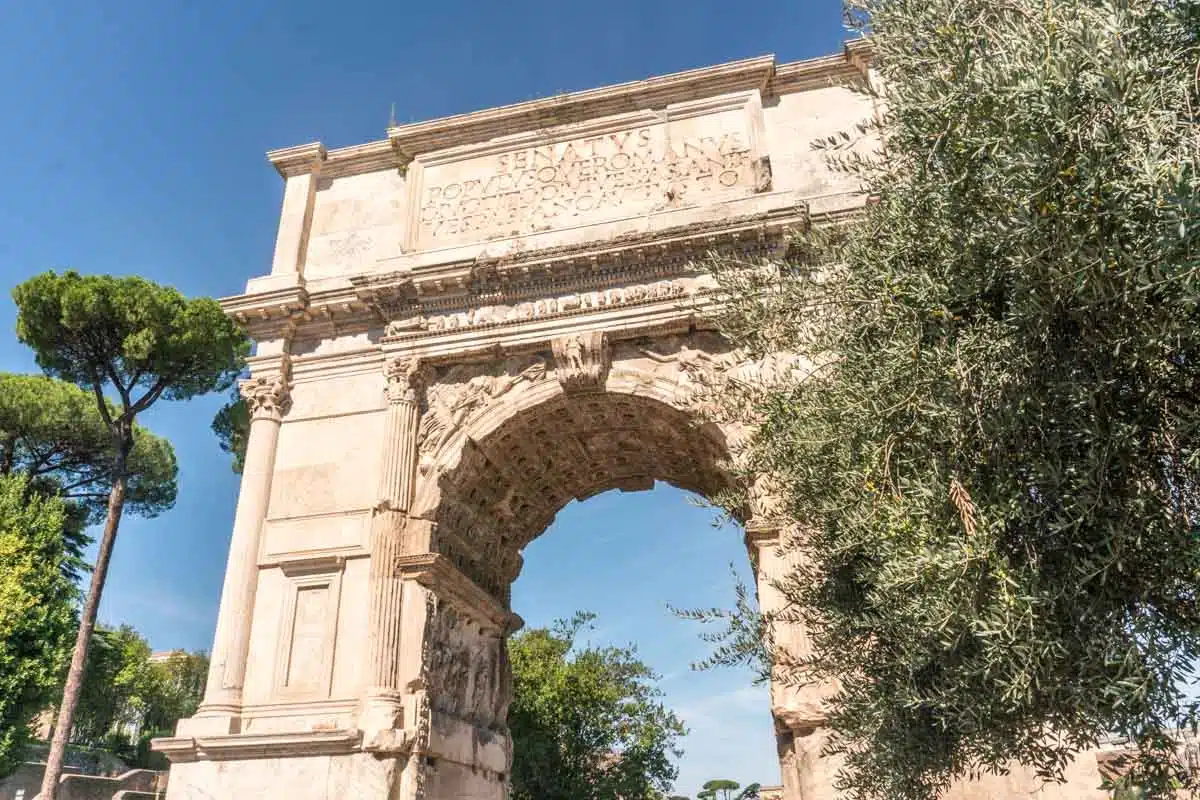 Spring in Italy is wonderfully warm and sunny with balmy temperatures. This time of year is pleasant, ranging from a cool 10 degrees Celsius to a warm 24 degrees Celsius.
Reliable Shoes
The weather is perfect for moderate hikes, and springtime is excellent for sightseeing in Italy. As such, your Italy packing list for spring should include reliable yet sturdy shoes.
Include these stylish yet simple Birkenstock Gizehs for sightseeing in town or these lightweight hiking boots for sturdy traversing on the trails.
Cover Up
Seeing that it can be quite cool in spring, you may want to include a warm long-sleeve cardigan. Temperatures can drop quite low (around 5 degrees Celsius) in the evening, so a cardigan will keep you warm when out on the town.
What to Pack for Italy in Autumn / Fall
From September to November, autumn temperatures in Italy can range from a cool 7 degrees Celsius to a warm 24 degrees Celsius.
Light Layers
With temperatures cooling down in the evenings, including a cardigan or light jacket in your Italy fall packing list will keep you warm while looking fashionable.
Dress Trousers
Invest in some sleek dress pants for an elevated yet simple look. You can dress these down with clean, white trainers or dress them up with a crisp white top.
What to Pack for Italy in Winter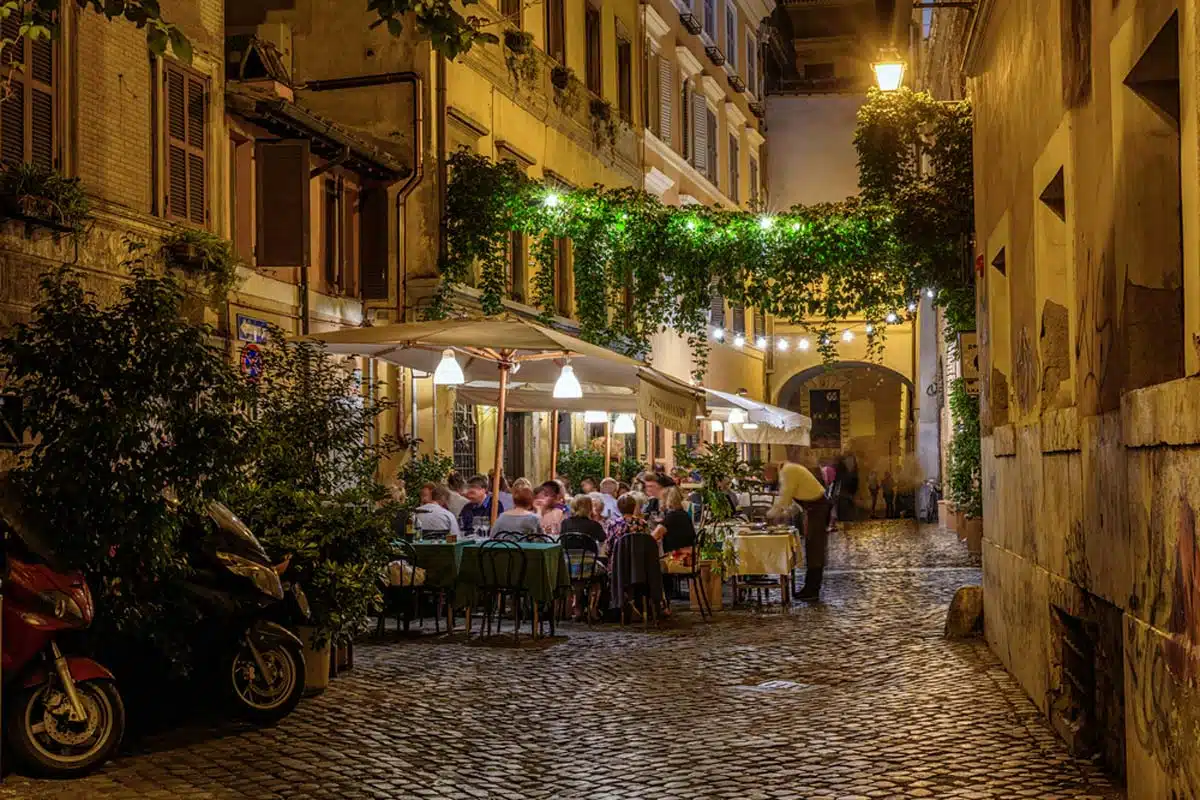 Winters in Italy are quite rainy and come with the occasional fall of snow. Keep warm and dry with the following items.
Waterproof Jacket
Italy's northern regions, particularly the northern mountain areas, experience a good amount of snowfall. Investing in this waterproof jacket allows you to keep yourself dry and warm in Italy's chilly and rainy winters. It's foldable and easily fits into your luggage.
Thermal Base Layers
Don't underestimate European winters — it gets really cold. And Italy's no different. Your packing list for Italy in winter should include thermal base layers like thermal socks and warm gloves. These will keep your extremities snug and warm.
Italy Packing Tips
Ensure you've brought all your travel documents and essential medication – these will be the most troublesome to pick up when you're on the trip.
Travel light when possible to avoid struggling to walk over cobblestones and up staircases (and to avoid paying extra luggage fees at the airport.
Always double-check the weather for your travel destination.