Italy is a fabled escape. From the delectable food and wine, to its picturesque villages and stunning coastline, to its fascinating history and varied landscapes, it's one of Europe's most sought after destinations.
It's certainly a well-travelled country, with a well-established tourism industry, and yet its charm and attraction remain completely intact.
Whether you're after a perfect Mediterranean summer, checking out the landmarks in Rome or an exciting winter escape, planning a trip to Italy is at the top of many people's lists and classed as one of the best destinations for foodies.
How to Plan a Trip to Italy: Before You Go
Best Time to Visit Italy
Italy's seasons are relatively predictable, with summer between June and August being the hottest and most popular time to visit the country. During this time, prices go up, the beaches are crowded and queues at many of the tourist sights are long.
However, Italy's Alps and Dolomites region see their high season in late December to March when skiing is in full swing.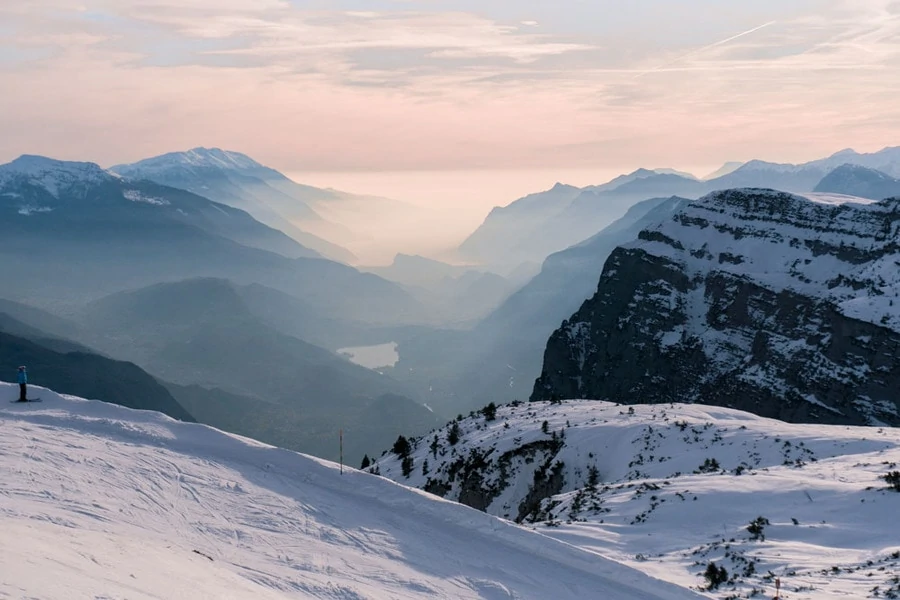 At the same time, many coastal areas are deserted and hotels close down for winter, meaning prices for most of the country drop significantly along with the temperatures.
The two shoulder seasons in Italy are pleasant times to visit the country.
Spring, from March to May, and Autumn, from September to November, see far fewer crowds and for most of the time, relatively decent weather.
The months on either side of summer, May and June and then September and October are particularly good as the weather is warm without the overwhelming heat or crowds of summer. These are the best months for travelling to Italy.
Handy Resources for Getting To Italy
To help plan your trip to Italy, these resources and websites will help you with logistics and for getting decent prices.
Where to Stay
Hotels & Hostels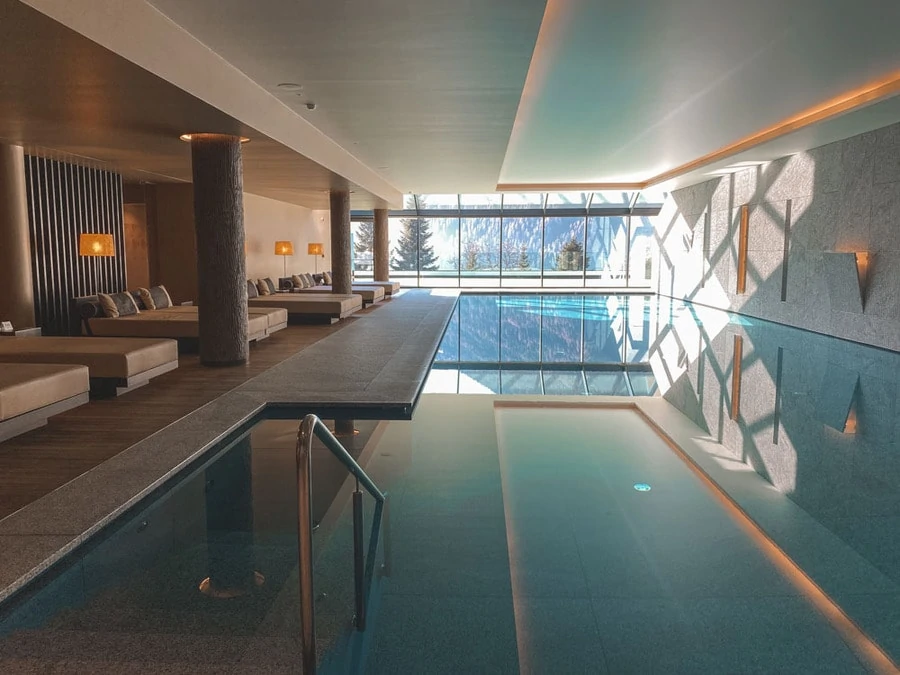 Finding accommodation is certainly not a challenge in Italy as you can practically book a room or bed in most places online through Booking.com or a similar platform before you arrive.
You should have plenty of options to choose from when it comes to mid-range hotels and budget hostels. Comparing prices and reviews is always a good idea before settling on your choice.
Bed & Breakfasts
Accommodation options also don't have to be your traditional hotels in Italy. You can also stay in a family-run bed and breakfast or "pensione" which have a more homely feel and often include meal options as well.
Airbnb
You could also look at Airbnb, where you can often get whole apartments or self-catering villas for not too much more than a hotel room. This is a decent option if you're planning a longer-term vacation or staying in one spot for most of your trip.
Plum Guide
We love using Plum Guide when it comes to finding holiday rentals – it's a great alternative to Airbnb for couple of reasons. The staff at PG personally vet every single property that makes it onto the site, so you know you're guaranteed the highest quality of apartments. We'll level with you – the prices are slightly higher than Airbnb, but so are the standards.
Agriturismo
For something a little more different, Italy has agriturismo or working holiday farms. Many of these options don't always include work and you can often just rent a room on a farm and be treated to old fashioned Italian hospitality, which usually includes plenty of food.
Packing for Your Italy Trip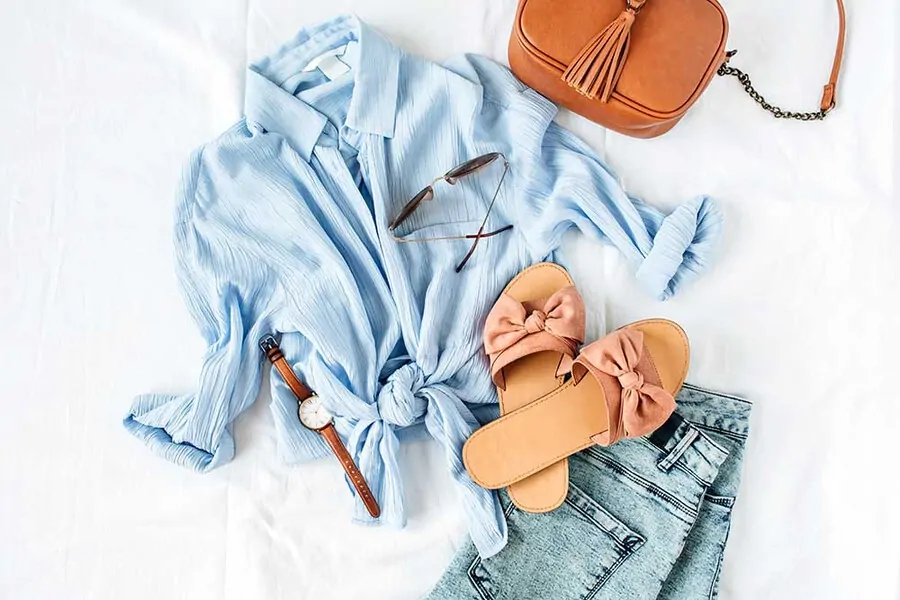 Depending on whether you go in summer or winter, a swimsuit or a snow jacket will be essential.
If you're planning on hitting the coastal areas in the warmer months, then sunglasses, a nice sun hat, sandals and a beach towel will be necessities. A flowing dress and loose cotton shirts will also fit the sunny Mediterranean vibe.
In winter, you'll need to pack for cold temperatures if you're planning on hitting the slopes in the north. Thermals and a warm down jacket will be the most practical options, as well as a nice jacket for the days you spend in the cities.
A rolling suitcase usually seems like a good idea for running through stations, practically if you plan to travel Italy by train. However, they are not necessarily the best option for all those cobblestone streets you'll be walking through to get to your accommodation. So, a backpack or even a rolling backpack can be a better option.
Read Next: What to Pack for Italy
Travel Insurance
It's important to arrange travel insurance before you depart for your trip. If you pay for full comprehensive cover, it should protect you for illness, injury, theft and cancellations.
Italy also has strict insurance policies for those wanting to hire a car or scooter.
Rental companies will be able to arrange this for you and it should cover any accidents or theft of the vehicle.
Suggested Guidebooks
Lonely Planet and Rough Guides both have an Italy country guidebook and either one is a good resource to have as you plan your trip.
If you prefer not to carry the heavy book with you, it's also possible to buy e-book versions which can make it easier for you to access information while you're travelling without weighing down your bags.
Italy Visitor Guide: What to Do During Your Italy Trip
Top 10 Things to do in Italy
The country has plenty of incredible things to see and do but here's the top bucket list-worthy attractions and activities to add to your Italy itinerary.
Ski in Trentino's Dolomites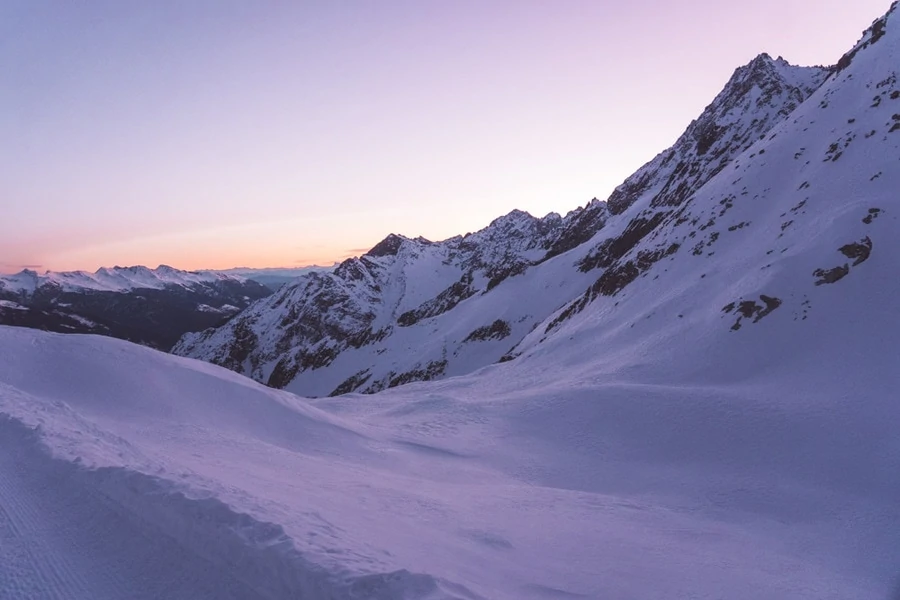 Italy's winter drawcard, skiing in the Dolomites is a must for any outdoor enthusiast and if you can't handle cold, then hiking the trails there in Spring or Autumn is equally exciting.
Explore the Vineyards of Tuscany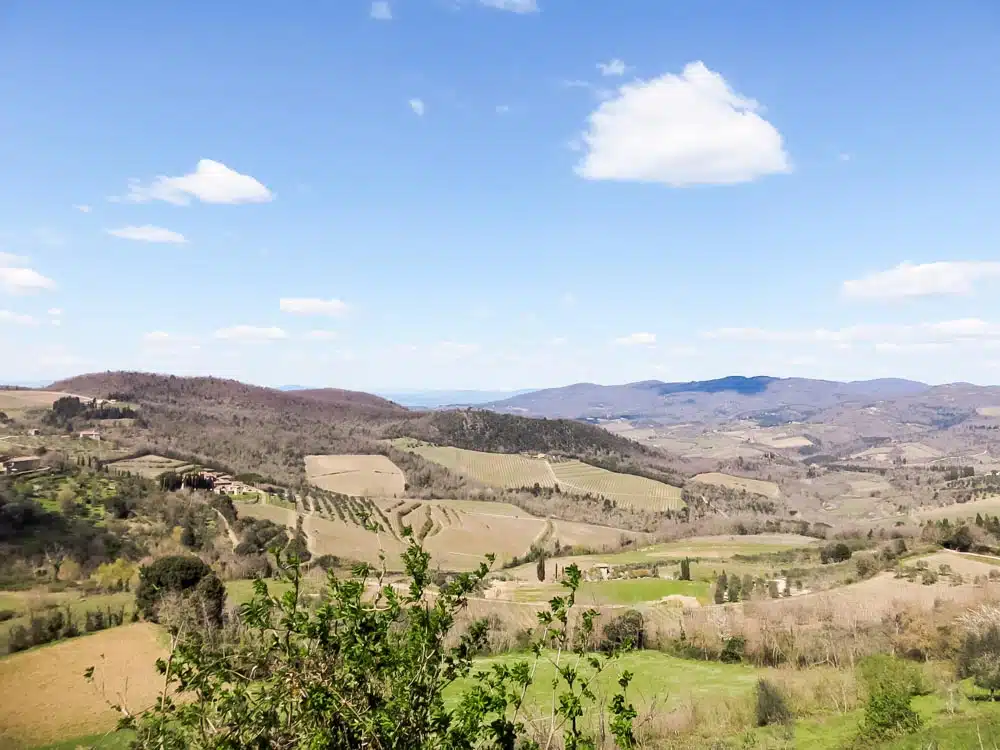 Tuscany's rolling hills really are as beautiful as they say, studded with medieval towns like San Gimigagno. Savour glasses of Chianti Classico accompanied by some good old-fashioned Tuscan cuisine.
Visit Florence for Art and Culture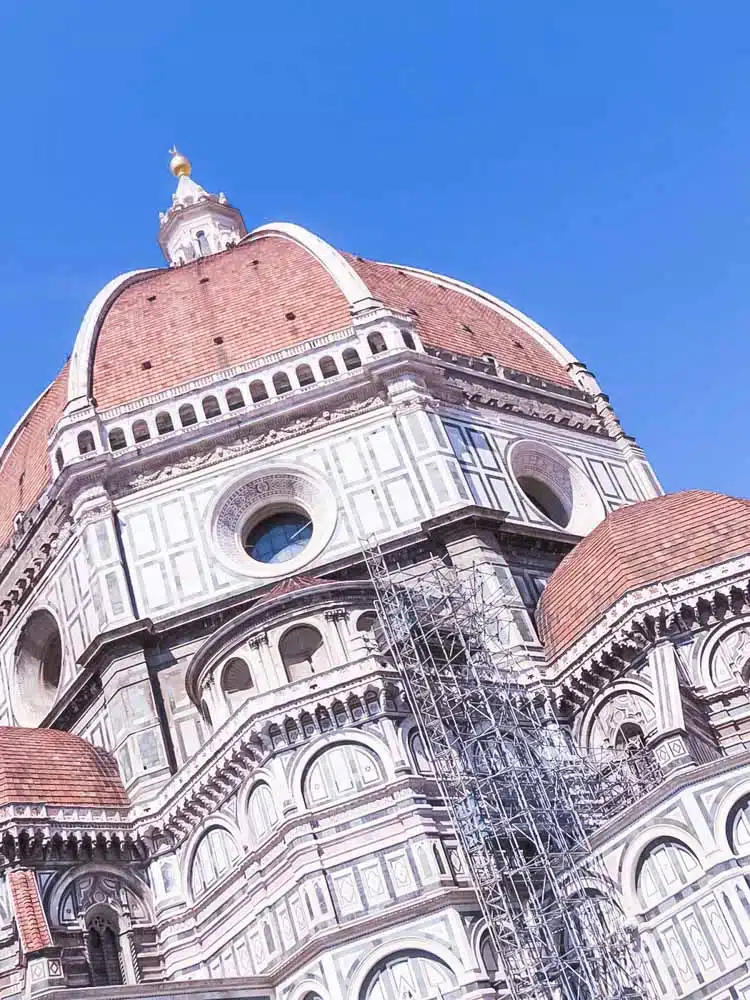 One of Italy's prime attractions is the beautiful city of Florence with its dominating Duomo and plenty of museums and shopping. Florence is a great day trip from Rome for couples and solo travellers.
Spend time in Rome for its History and Food
One of Europe's great cities, there are plenty of things to do in Rome, it will keep you enchanted for days with all its historical sites and delicious food
Take a Gondola Ride in Venice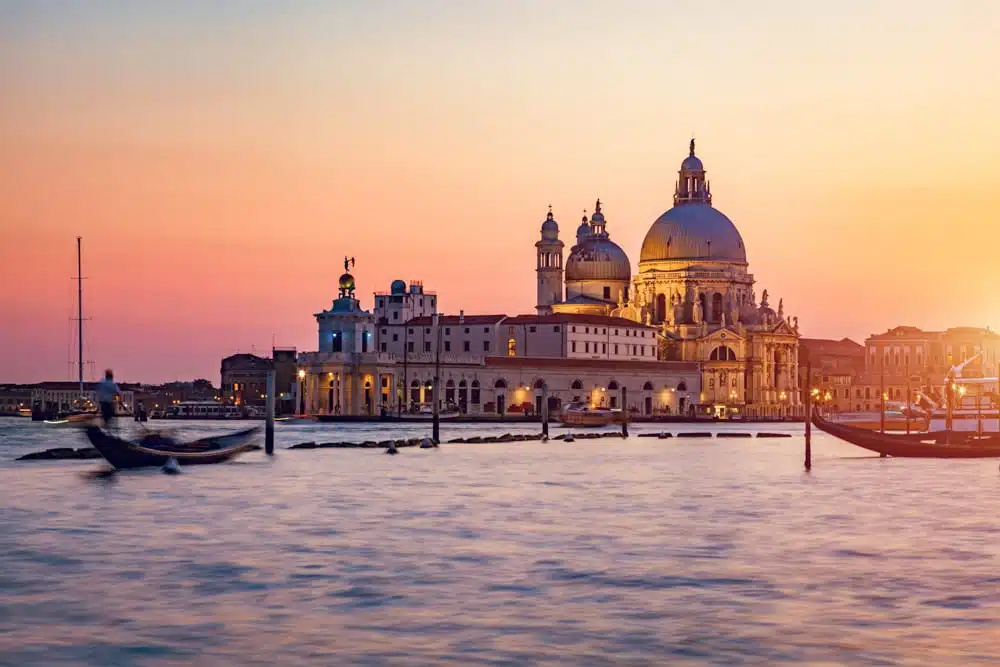 One of the most famous bucket list experiences in Italy, exploring the canals by gondola in Venice is easily a top thing to do in Italy and very popular within a 1 day Venice itinerary or 2 day Venice itinerary… though there are real questions about the negative effects of tourism on Venice.
Walk around the Ruins of Pompeii
An incredible sight and experience to wander amongst the ruins from one of the greatest catastrophes
Road Trip along the Amalfi Coast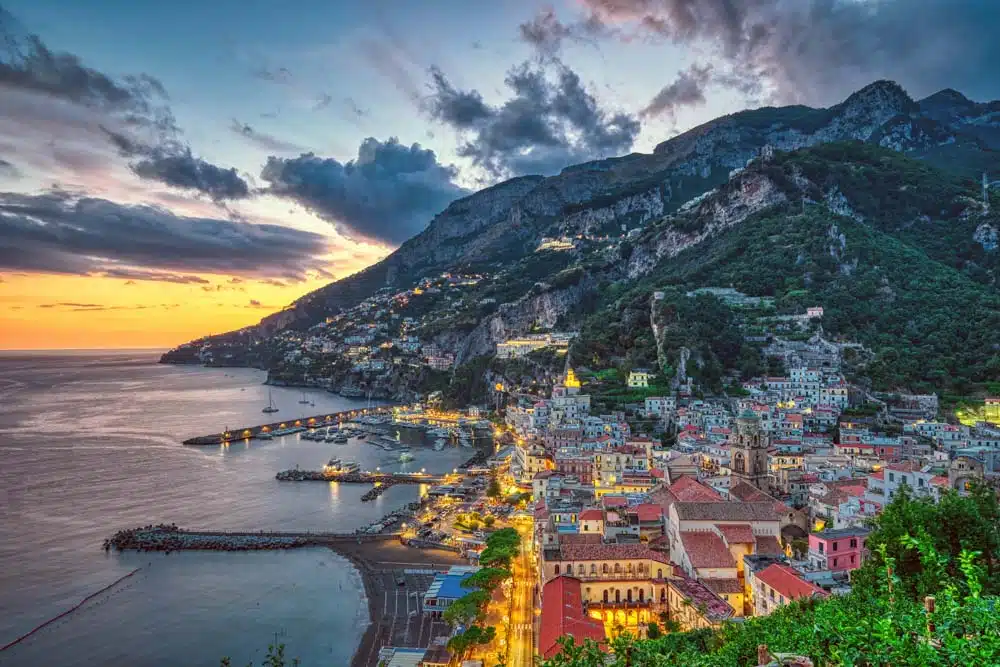 A quintessential summer vacation is road tripping along Italy's famous and incredibly stunning Amalfi Coast, stopping wherever your heart desires.
Hike Between the Villages of the Cinque Terre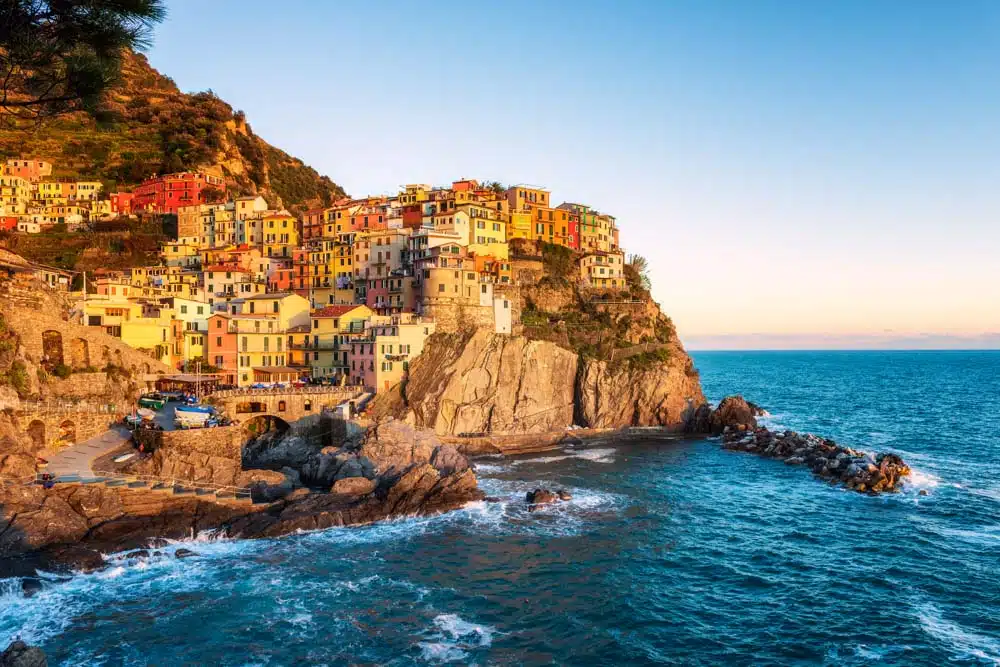 For those wanting to get picture perfect views over this beautiful and colourful stretch of coastline, hiking the trail between the villages is a top experience and can also be a relaxing holiday.
Explore the Island of Sardinia
One of the least explored places in Italy, other than the people who tend to sail around its coast, few tend to explore the island's inland with small villages and rugged beaches
Stroll around Umbria's Medieval Town of Orvieto
One of the most beautiful medieval towns is Orvieto in Umbria, although most people visit on a day trip, staying the night is when you come to understand its real charm
Marvel at the Leaning Tower of Pisa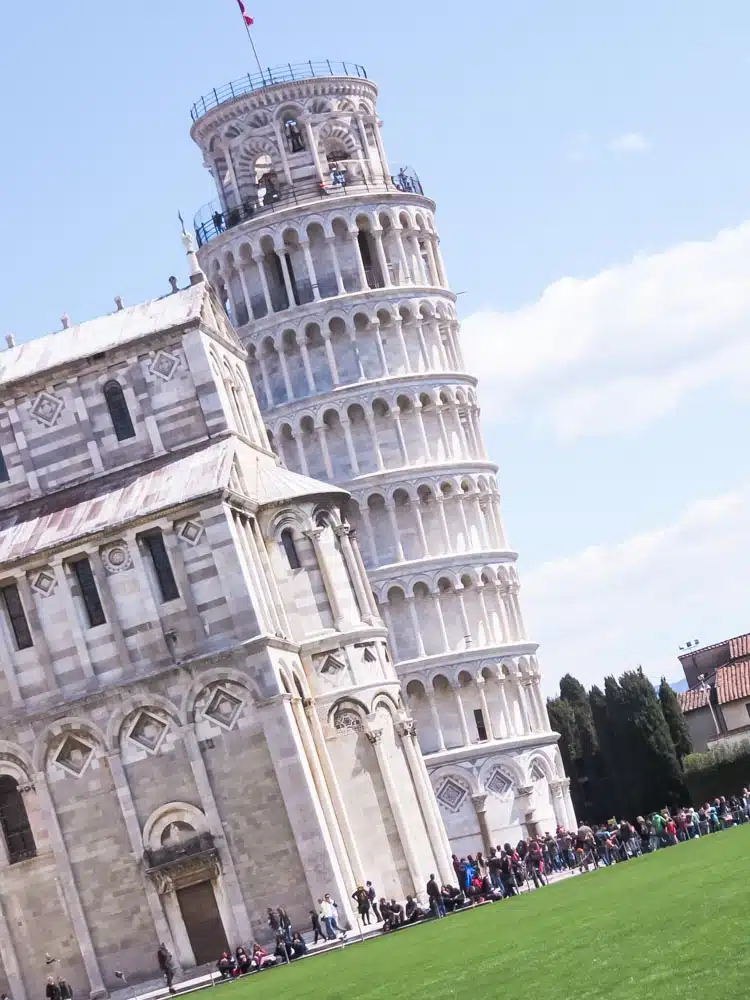 Another Italy bucket list experience, although terribly overcrowded in high season, seeing the leaning tower with your own eyes is still a must for any traveller
Suggested Italy Trip Itineraries

Despite its not being a huge country on a map, Italy has so many worthwhile sights and attractions that it is difficult to cover them all in one trip.
If you're wondering how long to travel Italy, the real answer is how much time do you have? There's plenty to see and do to keep you busy for weeks, months or years.
10-Day Highlights of Italy Itinerary
A typical highlights trip for 10 days could cover:
Rome (3 days) – Florence (3 days) – Siena (2 days) – Venice (2 days)
Two Weeks in the South and the Islands
Naples and Pompeii (3 days) – Sardinia, including Cagliari, Bosa and Costa Smeralda (5 days) – Sicily, including Catania, Palermo and Ragusa (5 days)
All Around Italy in a Month
A big trip for a month could cover many more places and could look like this:
Rome (3 days) – Florence (3 days) – Venice (3 days) – Lake Como (2 days) – Milan (2 days) – Cinque Terre (2 days) – Back to Rome – Naples (3 days) – Pompeii (1 day) – Amalfi Coast (2 days) – Matera (2 days) – Lecce (2 days) – Catania/Sicily (3 days)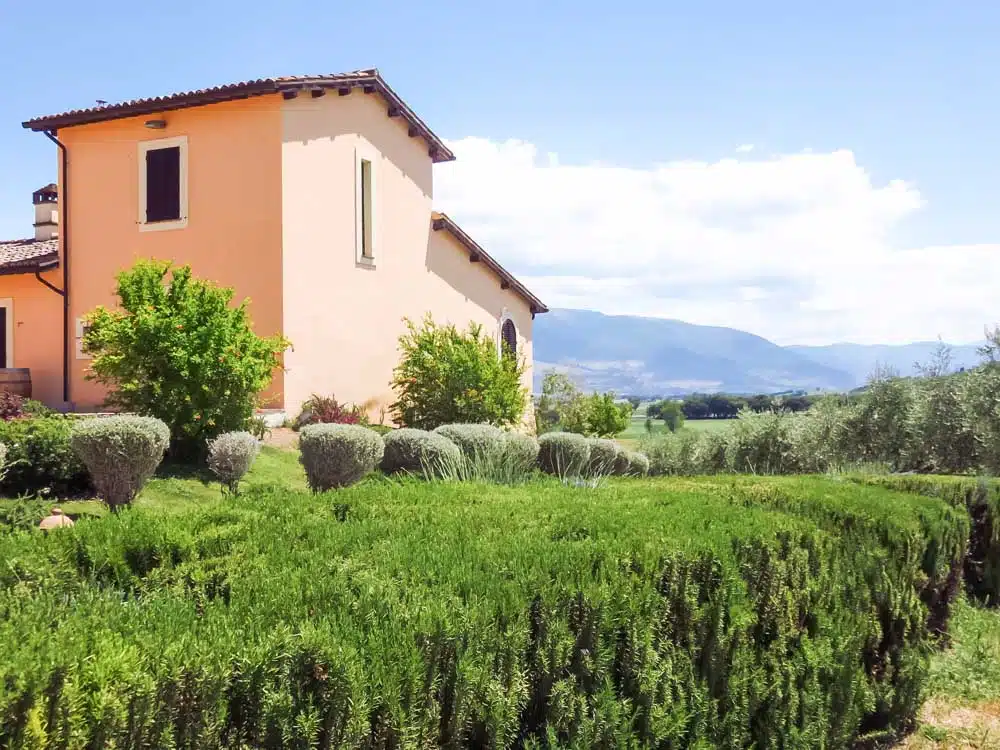 Despite Italy having countless well-known cities and coastal towns to explore, the relatively small country is still brimming with underexplored corners, some of which are not so far from the overcrowded tourist hotspots.
Places that are not often included in any Italy travel guide include:
Noli, Liguria – the five towns of the Cinque Terre steal most of the limelight in Liguria province, however the small town of Noli nearby has the same charm with almost nonexistent crowds.
Bergamo, Lombardy – this walled town not far from Milan is the perfect trip from the city and is often overlooked but is one of the prettiest towns in Lombardy
Montefalco region, Umbria – the vineyards of Umbria are often overshadowed by their neighbours in Tuscany but Montefalco Sagrantino wine from Umbria is starting to make a name for itself. You can spend a day at vineyards like Winery Caprai in the Montefalco area and pay a fraction of the price for good quality wine
Ragusa, Sicily – many travellers don't make it south to Sicily with limited time, and yet it's one of the most underrated places to explore. Ragusa is considered one of the island's most picturesque towns, sloping down from a hilltop.
Paganella, Trentino – The area of Paganella in the Trentino province is a gem of a destination, both in the winter and the summer. Spend your days skiing, hiking or climbing in the spectacular Brenta Dolomites, then escaping to remote rifugios with mind-blowing views.
How to See the Best of Italy for Free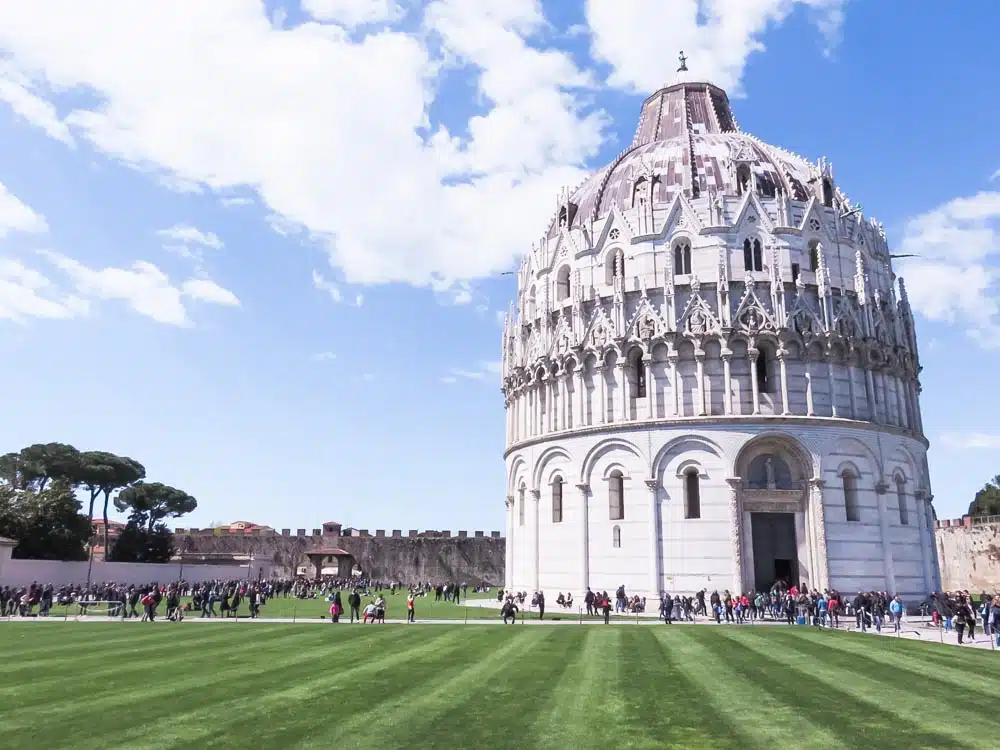 Free Walking Tours
Free walking tours are some of the best ways to get to know a city for free.
There are free walking tours offered in many cities in Italy, although in Rome you're particularly spoiled for choice.
Generally, these tours meet at a certain start point at a certain time and go for a couple of hours around the city with a local guide.
There is no obligation to pay, although it's mostly a situation where you pay whatever you feel it's worth, from as little as 5 euros up to 15.
Free Walking Tour Italia offers free tours across 20 different cities in Italy.
Couchsurfing
Couchsurfing is a popular accommodation alternative for those on a budget as it allows you to stay for free in someone's home as a sort of cultural exchange.
It's a great way to meet locals and even if you don't want to stay at their place, you can use the app to arrange meetups if you prefer to have a free, authentic guide for the day without the obligation to stay at their place.
Of course, the level of comfort and privacy in Couchsurfing varies and it's not for everyone, but for those on a tight budget it can be a great way to immerse yourself in the culture of Italy.
Visit Some of Italy's Free Public Attractions
There are also a number of sights across Italy that don't have entry fees and are completely free to visit.
Some of these are experiences, while others are simply public attractions, but they mean that you can experience a lot of Italy for free. Top free experiences and attractions include:
· Hike between villages of the Cinque Terre (from November to Easter)
· People watching at Trevi Fountain, Rome
· Walk up the Spanish Steps, Rome
· Visit the Pantheon in Rome
· Walk around St Mark's Square in Venice
· Explore the Rialto Bridge across Venice's Grand Canal
· Get a great view of Florence from Piazzale Michelangelo
· Enter the Duomo in Florence (only climbing the tower has a fee)
Dishes to Try in Italy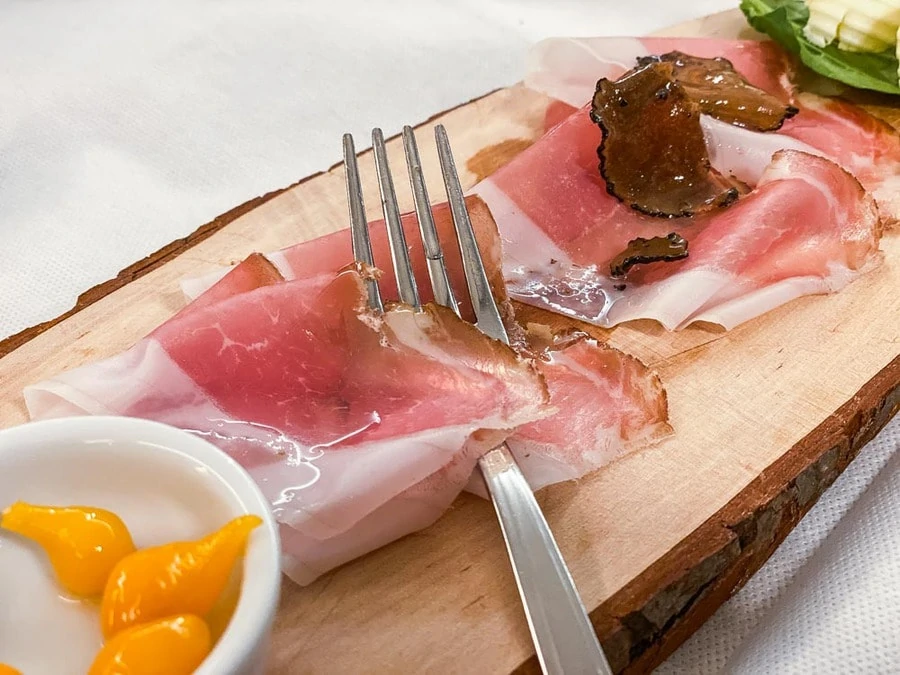 Of course, Italy is the land of pizza, pasta and gelato, but there's definitely more to Italian cuisine than these three staples. The top dishes you can't leave Italy without trying, include:
Tagliatelle al Ragu – basically the real version of Spaghetti Bolognaise. It consists of flat ribbons of pasta in a meaty red sauce with parmesan cheese.
Pizza Margherita – the ultimate Italian pizza of dough, tomato and mozzarella cheese, best eaten from Naples, the birthplace of pizza.
Arancini – these leftover balls of risotto are crumbed and fried and originally from Siciliy.
Risotto alla Milanese – this saffron-infused rice dish even beats pasta as a popular dish in Northern Italy and is best tried in Milan.
Tiramisu has become an ubiquitous Italian dessert of coffee, cocoa and cream, the best is arguably found in Venice.
Speck Alto Adige – move over prosciutto, Speck Alto Adige boasts a rich flavour and buttery, rich fat that melts on your tongue in a slow explosion of delight. Best tried in the Trentino region.
Top Drinks in Italy
Like pizza and pasta is considered Italy's staple foods, coffee and wine is considered their staple beverages.
Italian Coffee
is obviously a must try, and you certainly must try it standing at a bar like a real Italian rather than at a sit-down coffee shop.
You can find many varieties of coffee and Italians tend to have a stricter unofficial protocol as to when to drink what coffee.
A cappuccino, for example, is considered a 'morning' coffee and is usually not bought after 11am. A caffè is basically what most people would refer to as a shot of espresso and is often ordered after a meal such as lunch or dinner.
Italian Grappa
Is a hard liquor made from the seeds, stems and skins of the wine grapes.
It is generally as strong as 30-60% pure alcohol and was once considered a poor man's drink, but is now one of the more popular alcohol beverages in Italy for tourists to try.
Wine
Italy is also famous for its wine and almost every bar and restaurant will have an extensive wine list as well as their house wine.
If you want to sample a number of the country's wines, you should head to a wine bar or enoteca, especially in Florence which have some of the best in Italy.
Italy Travel Guide: Things to Know Before You Go to Italy
Tips for Travelling to Italy
Learn some Italian words and phrases before your trip, it will help you get by and the locals will appreciate your effort
If you enter into any cathedrals and churches it's generally required that you cover your shoulders and legs, particularly women
You can drink the tap water safely in Italy and it will save you money if you ask for tap water rather than bottled in restaurants and it's also better for the environment to reduce your waste
In the big cities like Rome, Milan and Florence you can purchase Tourist Cards which will usually save you money for most of the attractions and local transport, you can find them at Tourist Information Centres
Tipping in Italy
Tipping in Italy is not necessarily a customary thing to do and most waiters and restaurants will not expect you to tip them on top of the bill.
Many high-end or tourist-oriented restaurants will already add a service charge of around 10-15% of the total.
However, if the service is good and you want to leave a tip, then it's polite to leave the change but it certainly won't be expected.
Interesting Facts about Italy
90% of the population are Roman Catholics
All three of Europe's active volcanoes can be found in Italy
Italy is the fifth most populated country in Europe
The Vatican City is an independent city-state and is the smallest official country in the world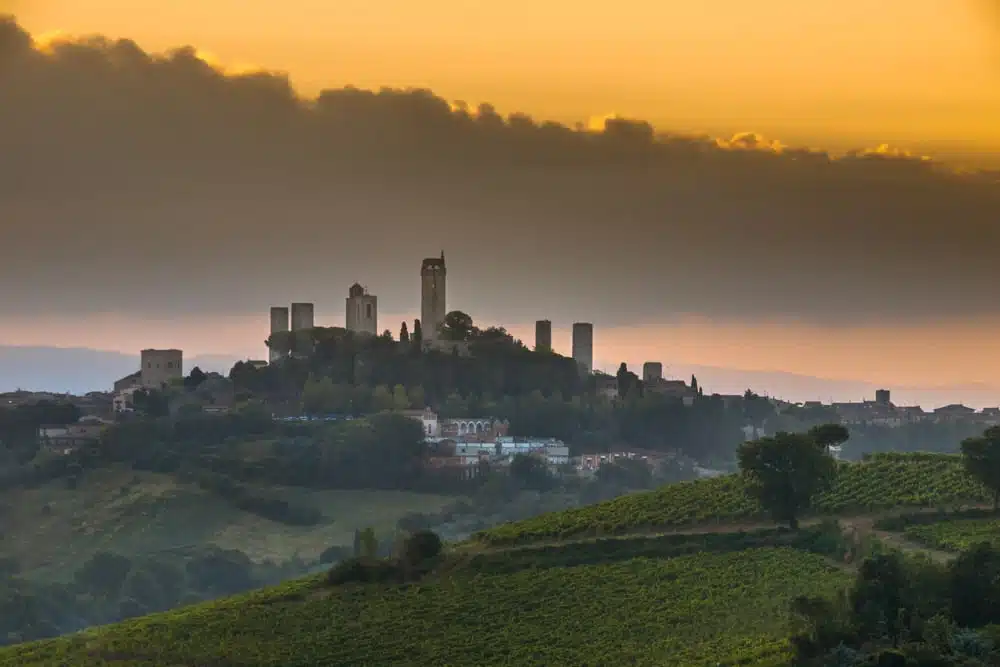 Handy Phrases for Travelling to Italy
Ciao – Hello
Buongiorno – Good morning
Arrivederci – Goodbye
Per favour – Please
Grazie – Thank you
Prego – You're welcome
Si/no – Yes/no
Non parlo Italiano – I don't speak Italian
Mi dispiace – I'm sorry
Parli inglese? – Do you speak English
Quanto costa? – How much is it?
Dove si trova la stazione ferroviaria? – Where is the train station?
Che ora sono? – What time is it?
Time Zones
Italy has one time zone making it easy to keep track of local time while you're planning and travelling there. It uses Central European Time (CET) as standard, while Central European Summer Time (CEST) is observed while Daylight Saving Time is in force, from the end of March to the end of October.
Electricity + Adapters
Italy's electricity conforms to the European standard of 220V to 230V with two or three round pinned plugs, although the former, known as type C, would fit into all plugs in the country and is more practical.
Health
There is a relatively low health risk associated with travel around Italy, with preventable diseases at a similar rate to other European countries.
Still, any basic Italy travel advice would recommend getting regular vaccines such as Hepatitis A and B, polio, measles, mumps and rubella (MMR), tetanus, typhoid and influenza, as you would for travel to most countries. However, there are no required vaccines that will affect your entry into the country.
Transport
Italy has a wide variety of public transportation options to suit many different budgets and time constraints.
Trains
Trains are the best way to travel around Italy and their extensive network means you can get virtually everywhere with them.
A high-speed intercity train can cost between €30-70 per trip and are usually better if booked in advance, whereas the slower regional trains can be as cheap as €5-20 and rarely need to be booked ahead. However, any overnight journeys generally should be booked in advance if possible.
Buses
For budget travellers, buses are generally cheaper with companies like Flixbus offering trips from €5 and up to €30 for overnight trips. They travel between most tourist areas and major cities, although they are not anywhere as quick as a fast train.
Ferries
Ferries are a popular form of transport, especially in summer. You can island hop on ferries, and they are frequent enough that you don't need to book too far in advance unless you want to travel in the middle of peak season. A ferry trip between Naples and Capri can be €30, for example.
Hire a Car
Many travellers also opt to hire a car, and this is a good idea if you plan on a longer trip or want to cover a lot of ground and have the freedom to stop whenever you choose.
Safety
Italy is generally a safe place to visit, although it is always a good idea to pay attention to your personal belongings and valuables, especially in large cities and tourist towns. Pickpocketing is not uncommon, particularly in Rome and Florence, but it can also happen in any of the big cities.
Look out for tourist touts who may be distracting you on purpose.
If you practice basic common sense and personal awareness though, you shouldn't have any problems travelling in Italy.
Costs and Budgeting
Italy is certainly not as expensive as some of its other European neighbours.
A budget traveller could expect to live on as little as €40 per day with dormitory beds, supermarket food, no wine and only free attractions.

For a more comfortable budget, €100 per day would get you a hotel room, meals at a restaurant, the occasional wine and entry into museums.
Travelling in shoulder seasons or in winter would also reduce costs, as prices can drop outside of summer.
Italy Map
Read More Italy Travel Guides and Tips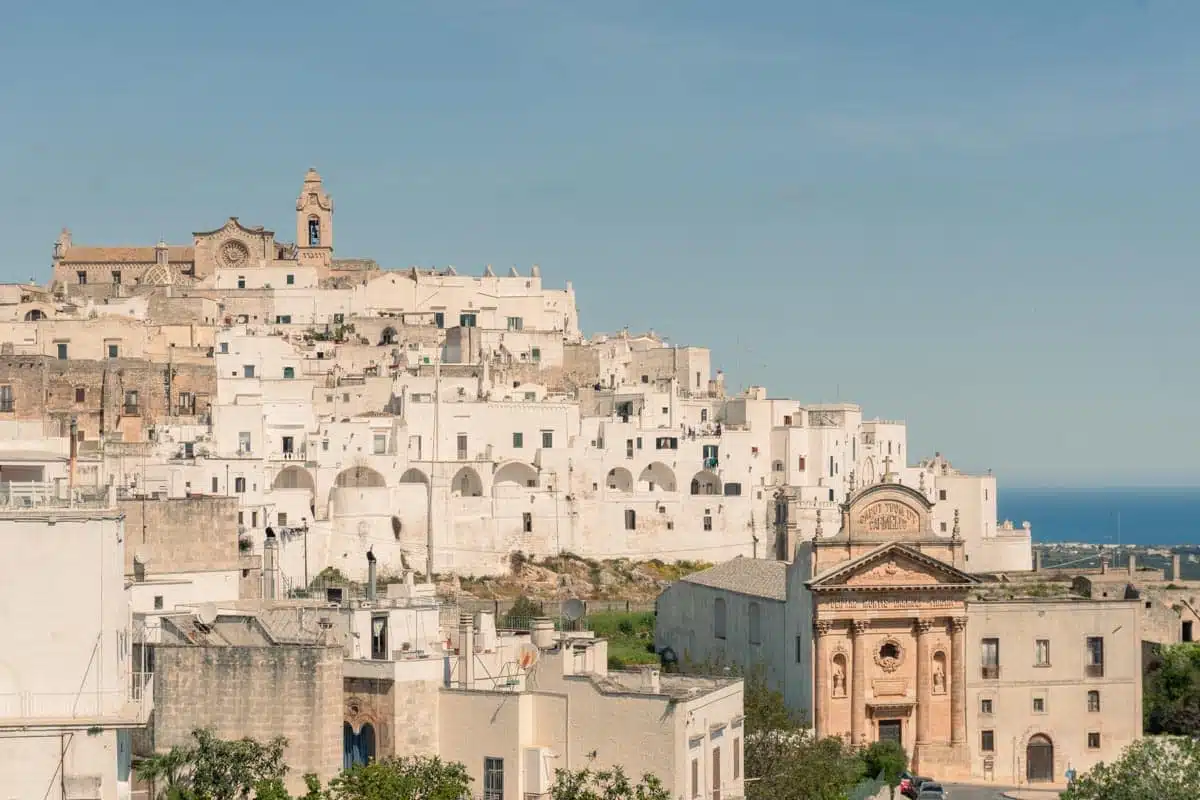 Explore with this Puglia itinerary. Discover the best of Puglia in one week – culinary…
Love this? Save and Share on Pinterest!