Take a trip to San Quirico D'Orcia to immerse yourself in one of Tuscany's most idyllic spots, where cypress-lined roads give way to medieval architecture that whispers tales of yesteryear and cobbled streets pave the way to indulgent restaurants. Discover the best things to do in San Quirico D'Orcia with this guide.
It looked inconspicuous enough – a small dot on a map of Tuscany's Val D'Orcia, less talked about than its more famous neighbours such as Montepulciano and Montalcino – in reality San Quirico D'Orcia was anything but. 
This small town – most famous for its starring role in Oliver Stone's Gladiator (yes, the Russell Crowe one) – proved itself an oasis of peaceful calm off the beaten tourist track on my recent Tuscany trip.
Arguably one of Tuscany's most overlooked gems, San Quirico D'Orcia may have less to see and do than other Tuscan highlights but instead offers an opportunity to see Tuscany at its unabashed, understated best.
In short, I loved it and I think you will too.
Ready to find out more? Here's everything you need to know about exploring San Quirico D'Orcia during your Tuscan adventure.
Top 5 Things to do in San Quirico D'Orcia
Leonini Gardens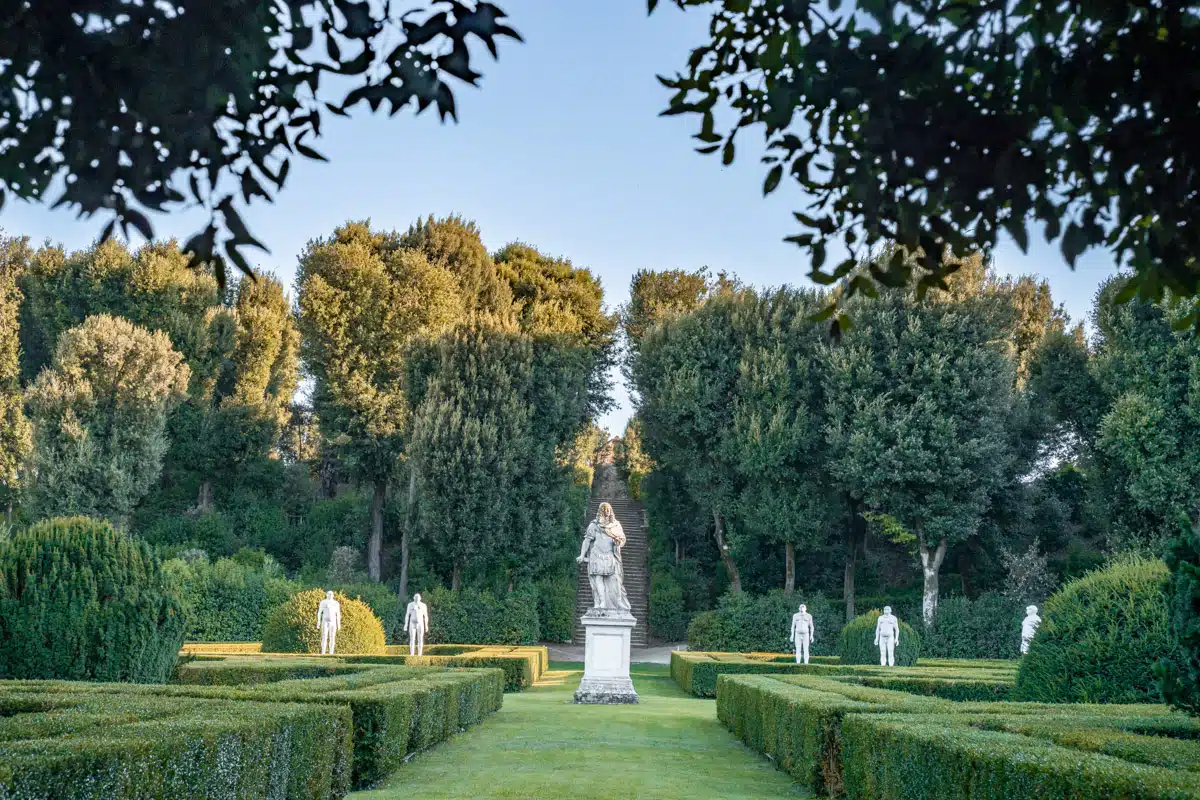 Visiting the Horti Leonini (Leonini Gardens) was number one on my list of things to do in San Quirico – dating back to 1561, it is an outstanding example of a symmetrical Italian garden, not to mention a beautiful oasis of calm in the sleepy town.
Designed by Diomedi Leoni in the mid-16th century, the gardens span almost 14 square metres across two levels and are the perfect place to spend a couple of hours exploring.
Top Tip
Don't miss the Cosimo III de' Medici statue built in 1688 in the centre of the garden, a must-see for any history buffs.
Collegiata of San Quirico D'Orcia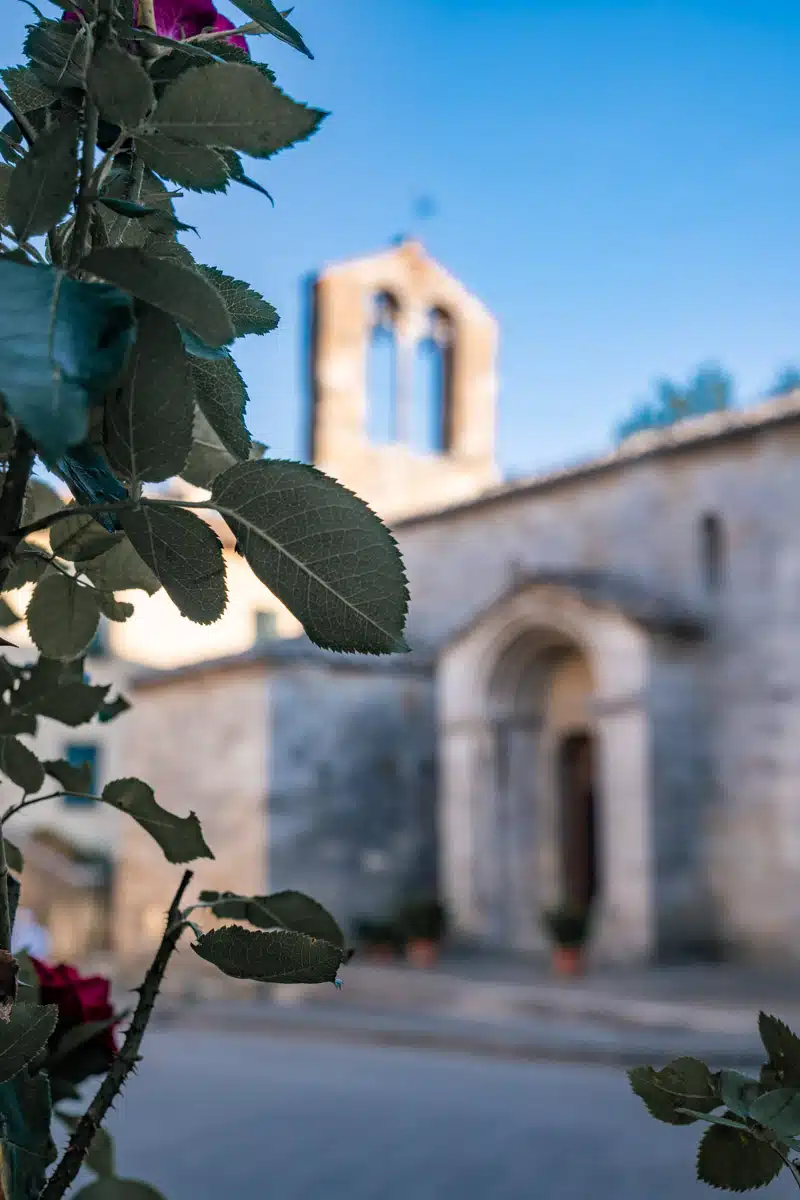 You can hardly miss San Quirico's Collegiata, which is tucked away at the end of the town's main passageway, the Via Dante Aligheri.
The Collegiata, more formally known as the Pieve dei Santi Quirico e Giulitta was initially built in the 8th century as a rural church and baptismal font before being reconstructed in the 12th century. A choir was added in 1663 before the bell tower was rebuilt between 1798 and 1806.
All that is to say that it's a building with a lot of history.
Built in sandstone, with sculptures and lions supporting the columns, this beautiful church is a must-visit – if only to see a fusion of architectural styles spanning a whopping 700 years. Peek inside at the mainly 17th-century interior.
Church of Santa Maria Assunta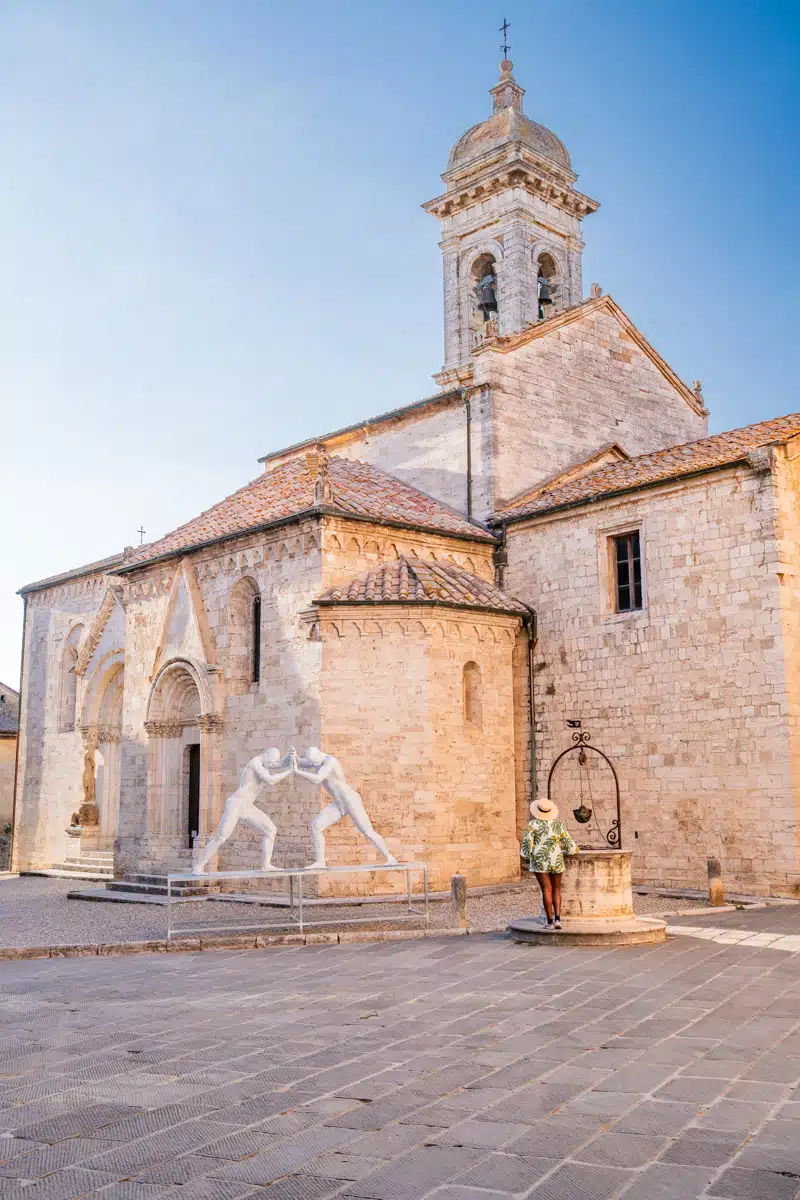 Backed by the Leonini Gardens, the Church of Santa Maria Assunta is thought to date back to the latter half of the 11th century. A more simple construction than the Collegiata, its simple travertine building comprises a single nave and a small apse.
The architecture tells a tale of a time when religion was more about piety rather than rich and ornate decorations – take the roof made of wooden trusses as an example.
Don't think it's all pared-back simplicity though: there are some beautiful sculptings to enjoy with the animal head figures on the arches and shelves in the apse.
Cypress Trees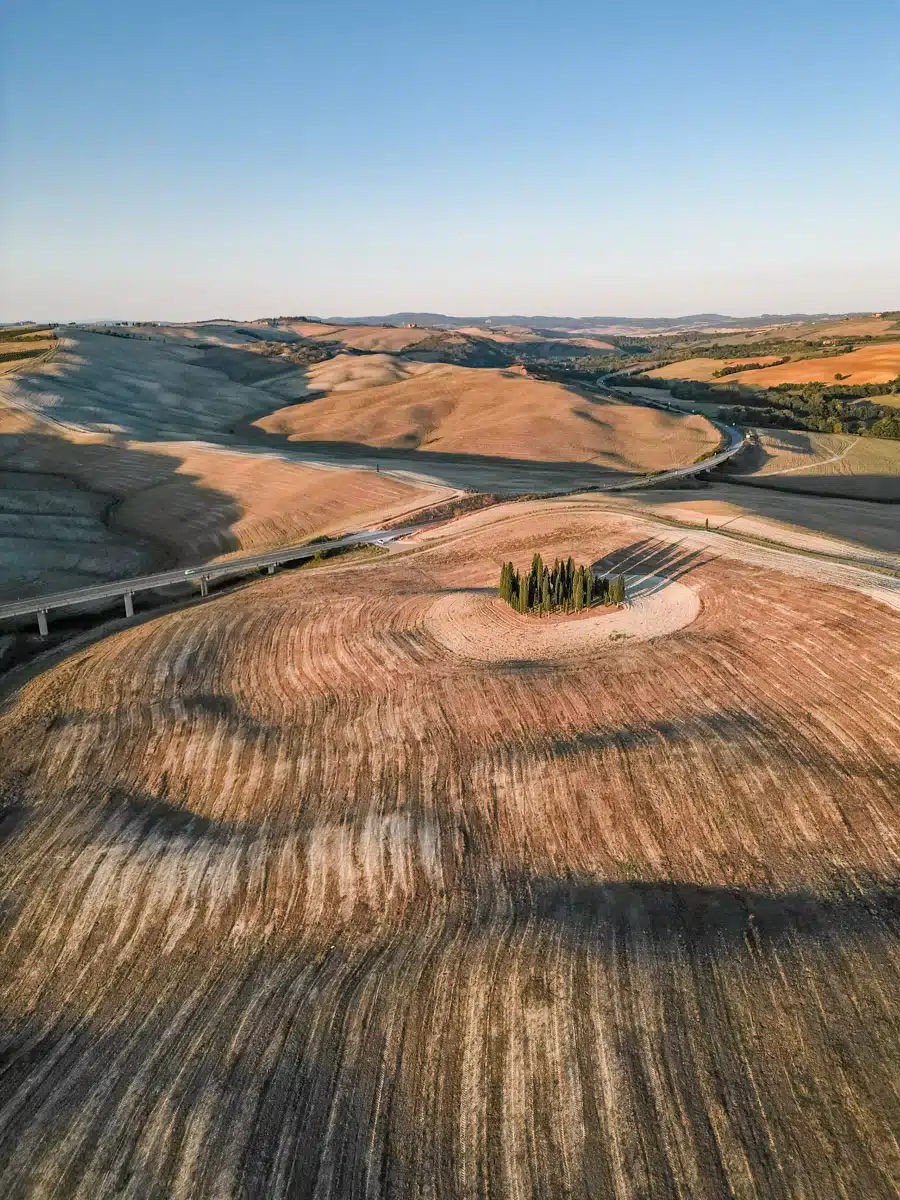 Cypress trees are one of Tuscany's famous symbols and the Cipressi di San Quirico D'Orcia are some of the most photographed trees in the world.
Located on a hill overlooking the southern part of the Via Cassia, there are two distinct lines of trees on isolated hilltops towering above rolling green pastures. Spend some time in both (the second group of cypresses is a bit hidden when you arrive, just continue walking down the hill and you'll see them).
I recommend timing your visit for sunset, when the golden light illuminates the surrounding fields in a pool of liquid gold.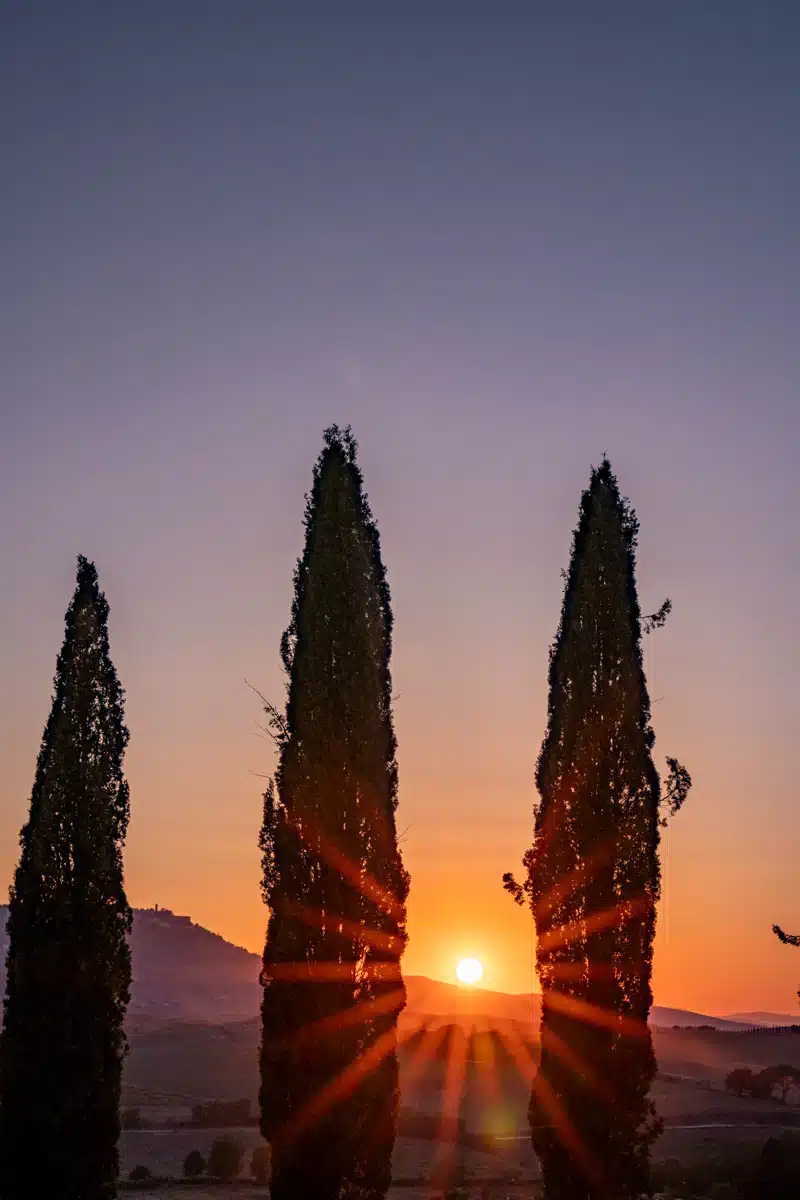 Chapel of Madonna of Vitaleta'
The small Chapel of Madonna of Vitaleta sits in the countryside a couple of kilometres outside San Quiricio D'Orcia – perfect for a nice easy walk from the town through a stretch of the Val D'Orcia's spectacular countryside.
At the end of it all, you arrive at a picture-postcard hilltop and the chapel.
Although originally built in the late Renaissance era, it was redesigned in 1884 and features a small single nave and Rapolano stone facade.
Things to See and Do in San Quirico D'Orcia
See the Gladiator Filming Locations
You didn't think I was going to drop the fact that the area surrounding San Quirico D'Orcia was used as a filming location for Oliver Stone's Gladiator and not say anything else about it did you? I would never.
You can spy a few of the settings for the film's iconic scenes IRL – including the grove through which Maximus' son runs thinks his father is coming home (where in reality the soldiers are coming to kill him and his mother) (map location here).
I'm not crying, you're crying.
Ospedale della Scala
The Hospital sits just in front of the Church of Santa Maria Assunta. It is a beautiful 16th-century building that wasn't a place of treatment for the sick but a place of hospitality for pilgrims traversing the via Francigena.
Get your phones ready to take snaps of the stunning internal yard, staircases, balconies and ornate well and the beautiful blooming colours of the flowers around the yard.
Piazza della Liberta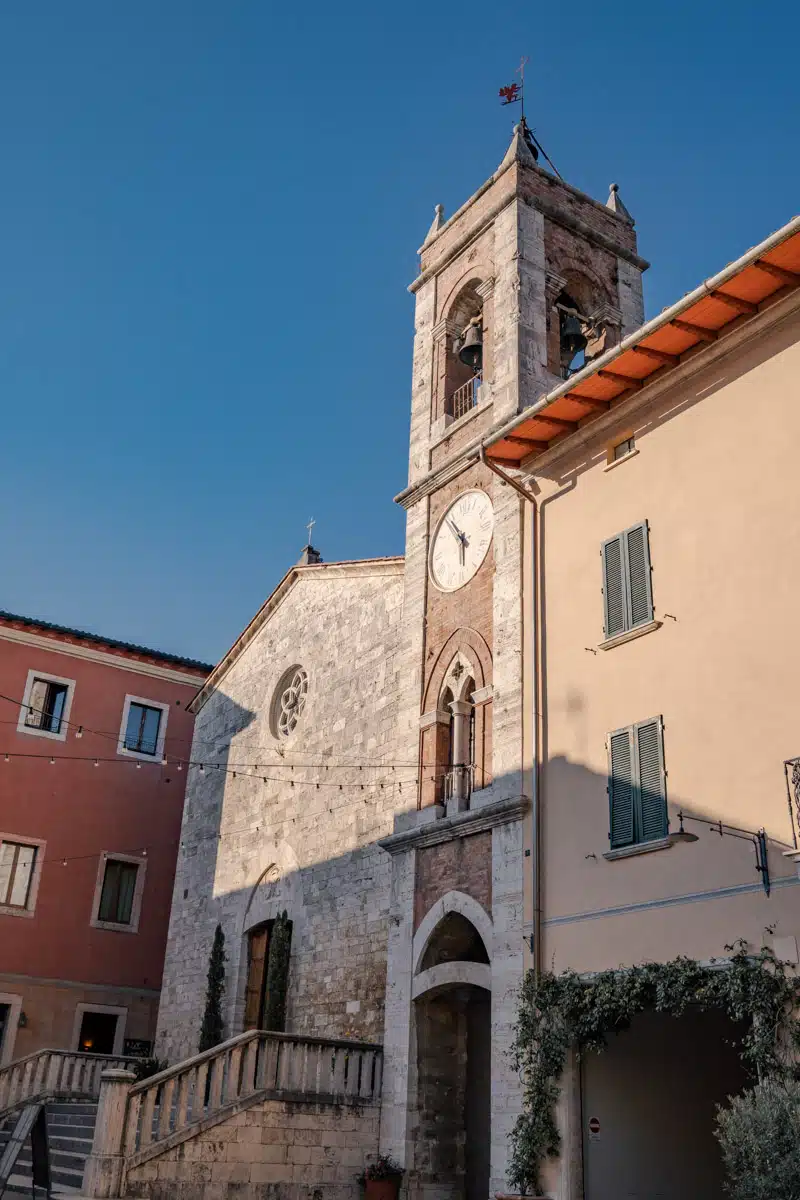 The historic main square of San Quirico D'Orcia, the Piazza della Liberta' is more subtle than others you'll find in Tuscany, but for my money, one of the best to sit and take in your surroundings for a couple of hours in one of the many cafe terraces.
You'll find the main old city gate here, outside of which is a medieval catapult (sadly, no longer working!) and the church of San Francesco, which contains a beautiful Madonna di Vitaleta by Della Robbia from the 16th century.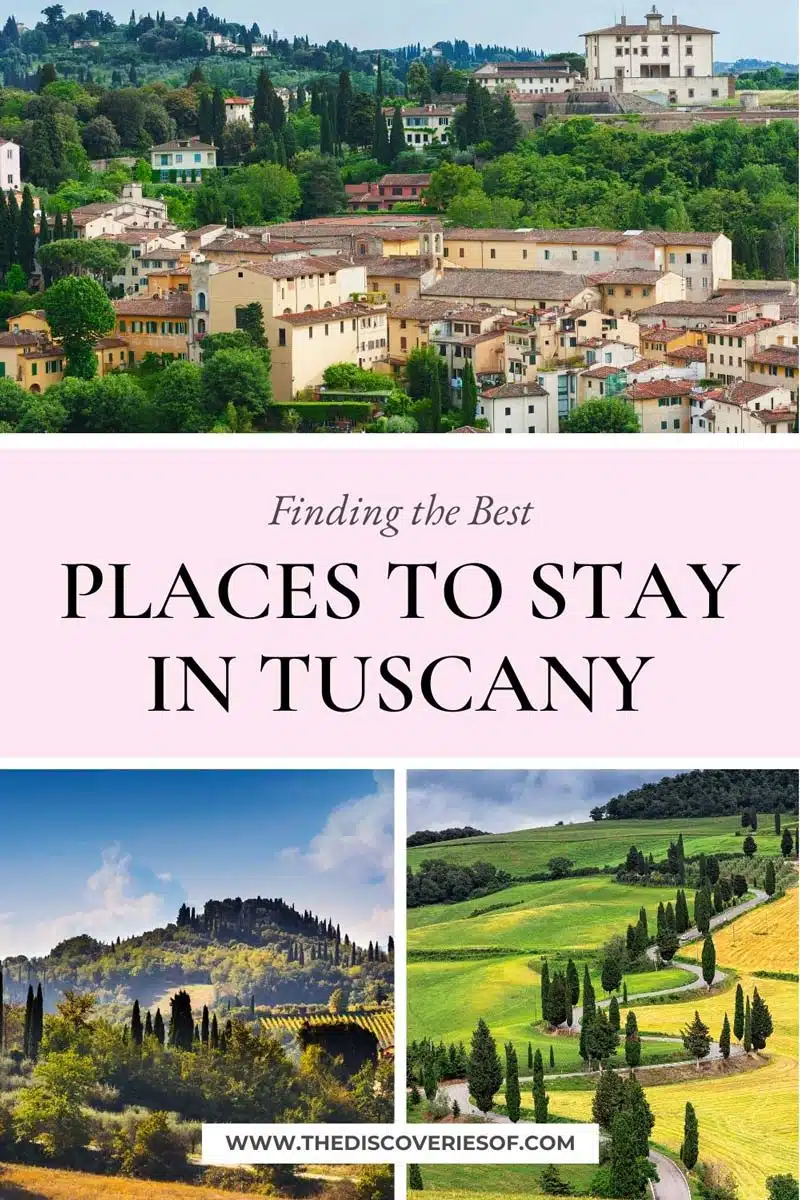 Must-Try Bars & Restaurants in San Quiricio D'Orcia
Ristorante Trattoria Osenna
Looking for somewhere to feast on traditional Tuscan food? Head to Trattoria Osena, one of the best restaurants in San Quirico D'Orcia.
The location alone would be reason enough to go – dine outdoors beneath sprawling wisteria but it's really the food that's the star of the show. Try their ravioli, which was among the best I've ever sampled. All the dishes are super fresh and tasty, and look incredible.
Ristorante Fonte Alla Vena
The Ristorante Fonte Alla Vena is a beautiful eatery and one of the best San Quirico D'Orcia restaurants, as illustrated by its selection in the Michelin Guide as a Bib Gourmand restaurant for the past five years.
Ristorante Hotel Il Garibaldi
It would be easy to dismiss this gorgeous restaurant as a truck stop dive, but appearances can be deceiving. If you're in San Quirico D'Orcia on a Friday or Saturday evening, their seafood specials and fish dishes are unmissable. Many locals also swear by Garibaldi's pizza!
Best Hotels in San Quirico D'Orcia
Hotel Palazzuolo
The Hotel Palazzuolo is a beautiful Tuscan boutique hotel with balcony views across the Val d'Orcia. The hotel has an authentic Tuscan restaurant, an outdoor pool and air-conditioned rooms with satellite TV.
Boutique Villa Liberty
The Boutique Villa Liberty is an 18th-century villa only a few minutes from the Piazza della Liberta', and one of the best San Quirico D'Orcia hotels you can choose. Some rooms have a hot tub and terrace; others have a private garden. Meanwhile, the hotel offers on-site bike rentals, ideal for exploring the town and its gorgeous rural surroundings.
Il Miraggio Relais & Spa
Il Miraggio Relais & Spa offers unparalleled views across the Val d'Orcia and stunning opportunities to relax at the beautiful spa. This 5-star hotel offers air-conditioned rooms, some of which have lovely balconies and room service. You can also rent bicycles or a car to help you explore the surrounding areas.
San Quirico D'Orcia: Practical Tips for your Trip
How Long to Visit in San Quirico D'Orcia? 
You could probably see all there is to see in San Quirico D'Orcia in half a day. However, to see the town at its best, I recommend taking things at a leisurely pace and enjoy an overnight stay.
Best Time to Visit 
The best of the weather occurs between March and October. Be aware that high summer gets very hot, even though San Quirico D'Orcia is a hilltop town.
Where Should I Stay?
San Quirico D'Orcia is much quieter than many other towns in Tuscany, so I recommend staying close to the town centre. 
How to get to San Quirico D'Orcia? 
The nearest airport to San Quirico D'Orcia is Perugia airport, which is less than  50 miles away. Alternatively you can take a train to nearby Buonconvento and get a bus to San Quirico D'Orcia, or take a direct bus from Florence that runs twice a week.
Things to do in San Quirico D'Orcia: Map
Love This? Save and Share on Pinterest