We all dream of an escape to la dolce vita, but when's the best time for a Tuscan trip? Discover now.
If Tuscany isn't already on your travel bucket list – it's a must-add. After all, it's the birthplace of Renaissance art and home to stunning vineyards and towns.
While you can visit Tuscany almost any time of the year, certain times are better than others. So whether you're planning a Tuscany road trip or a relaxing stay, let's discover the best time to visit.
When's the Best Time to Visit Tuscany, Italy?: At A Glance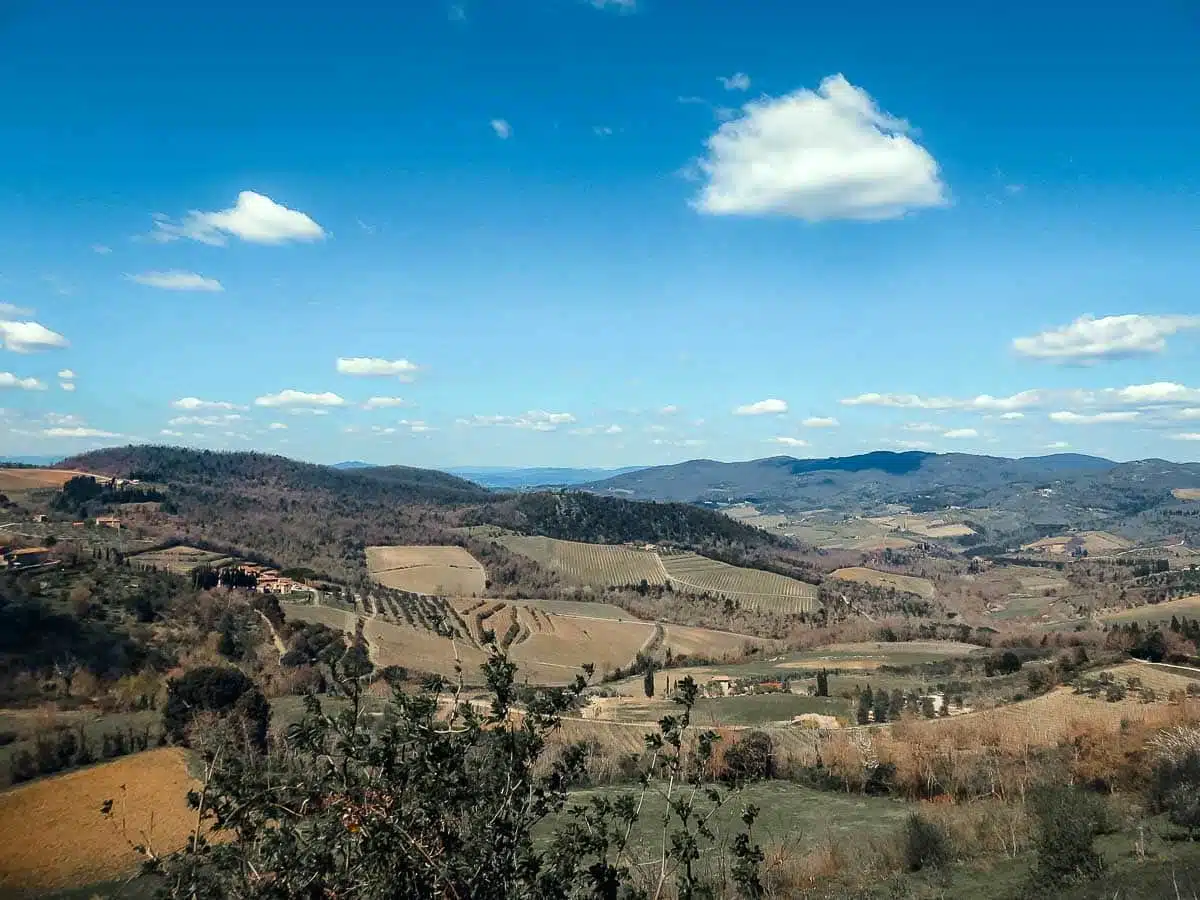 In short, the best time to visit Tuscany is between April and May, as well as September and October, as these are the shoulder seasons. 
Spring (April and May) offers warm temperatures without being overbearingly hot like summer. The occasional rainy day might appear in early April, but temperatures rarely drop below 20°C.
Early autumn (September to October) is another good time to visit, as Tuscany experiences similar weather to spring. A few savvy travellers like yourself might hang around, but that's nothing compared to the summer crowds of the previous months.
Which is the Best Month to Visit Tuscany?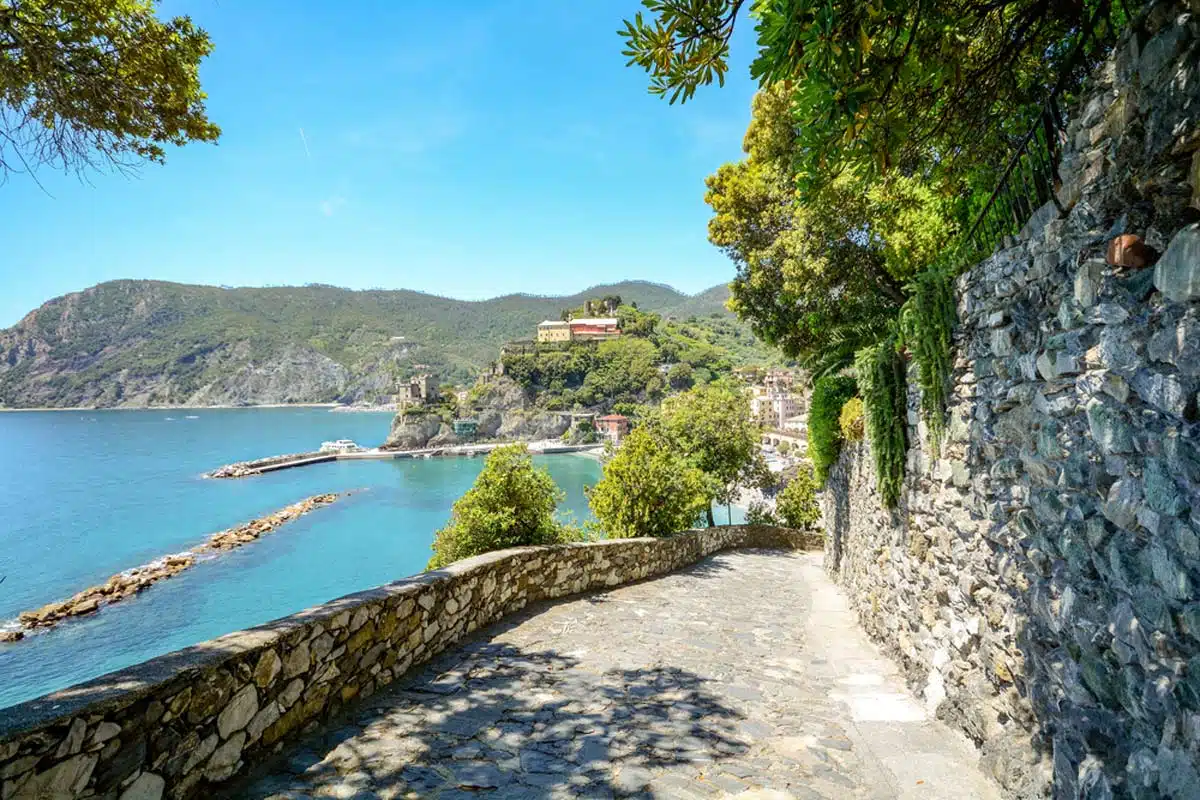 October is the best month overall to visit Tuscany. There are many sunny days, with an average of 25°C. Late October marks the start of autumn when the region's vineyards and hills change from a lush green to deep shades of orange.
This is also the beginning of the harvest season when Tuscany hosts various festivals.
The Best Time to Visit Tuscany: By Region
Lucca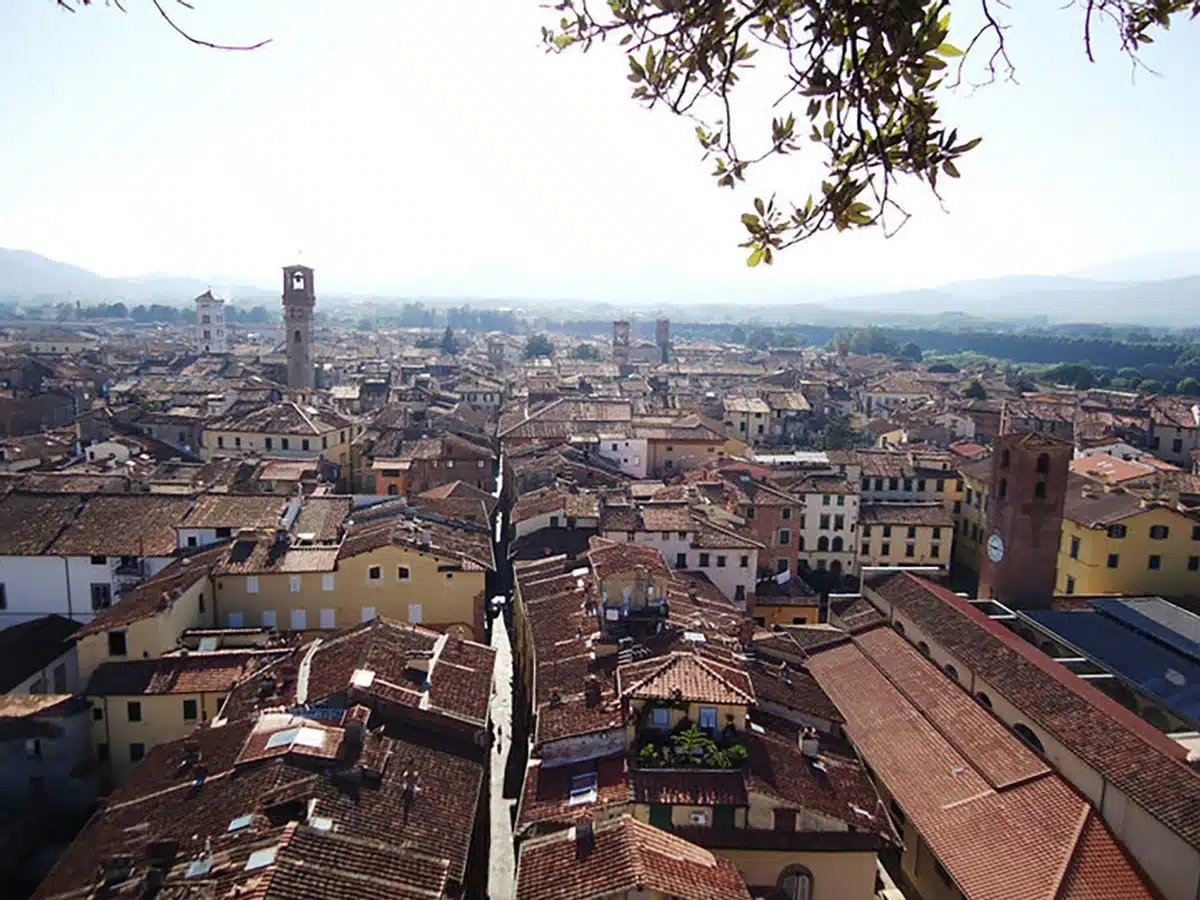 Lucca sits along the coast of the Ligurian Sea. It features a varied landscape, from picturesque beaches to stunning mountains. An ideal time to visit is early spring, when it is less crowded and moderately warm.
Massa-Carrara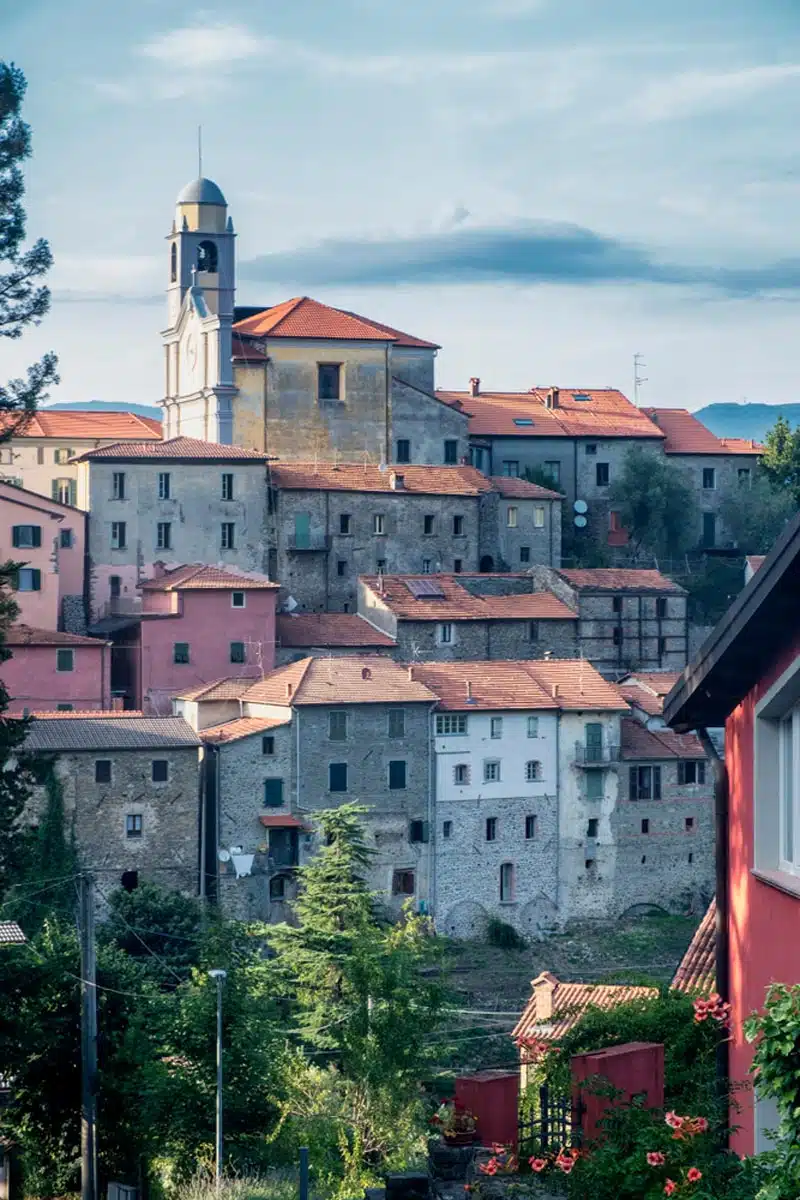 Sitting just below Lucca is Massa-Carrara – a coastal province. Further inland, you'll find hills and mountains. June through September are good months to visit as there is very little rainfall and plenty of sunny days.
Pistoia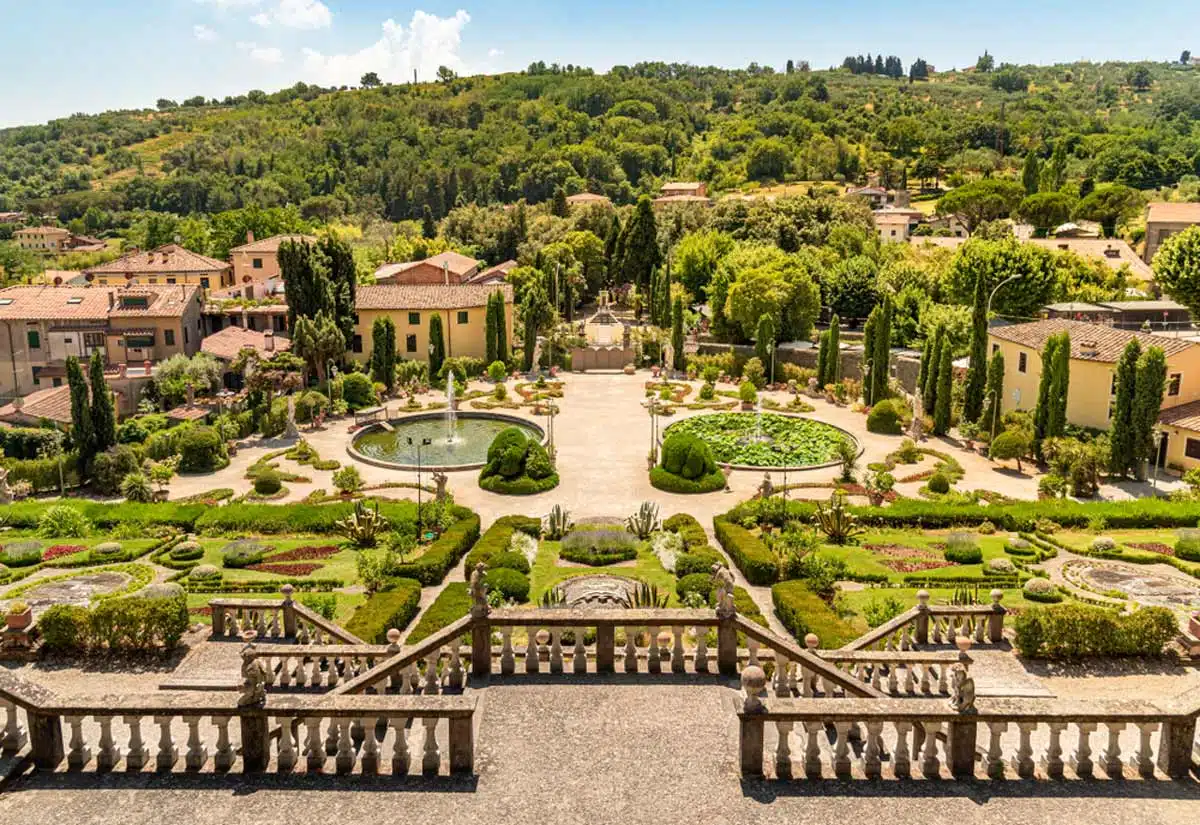 Pistoia is the central point between Lucca and Florence. I recommend visiting in late summer to early autumn as it's dry with temperatures in the mid-20s.
Prato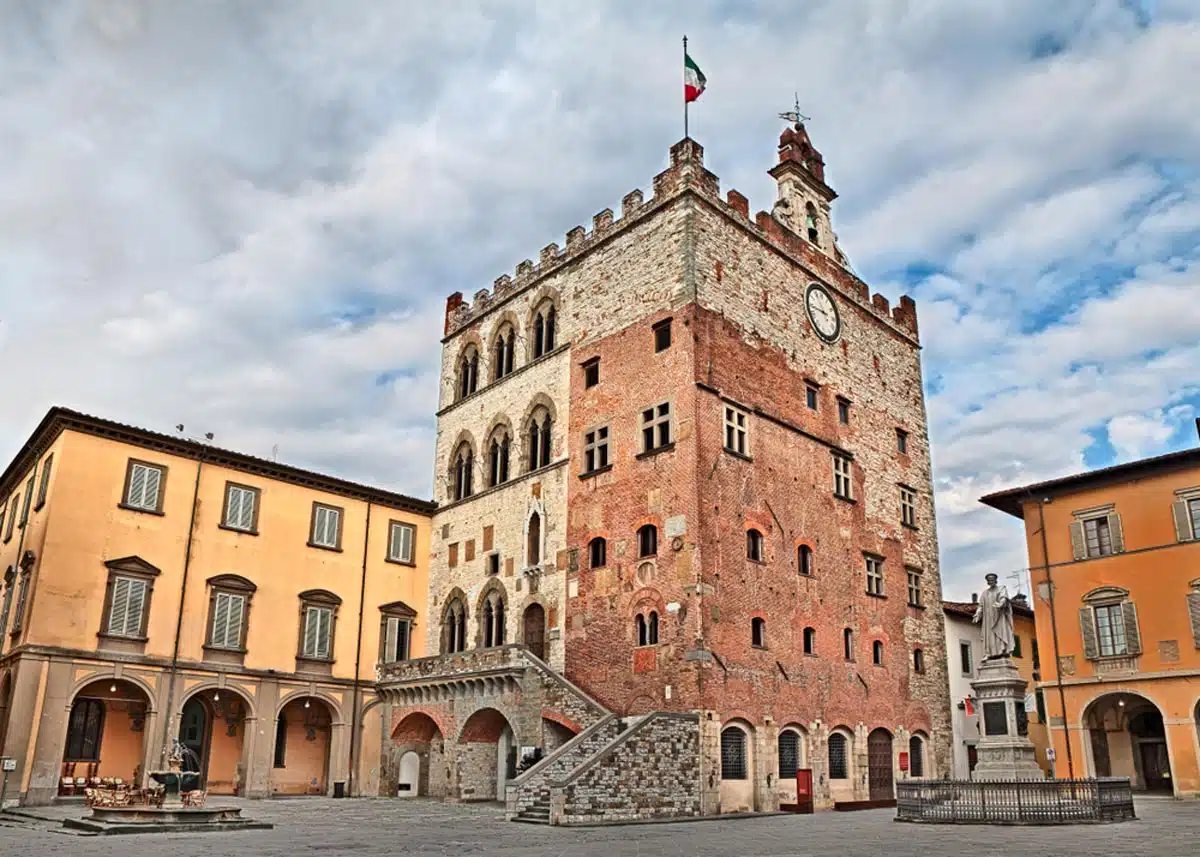 Lying in the north of Tuscany, Prato is one of the smallest provinces in Italy. Its capital city shares the same name and is one of the busiest in the Tuscany region. So consider pushing your visit to Prato from late August to early October.
Pisa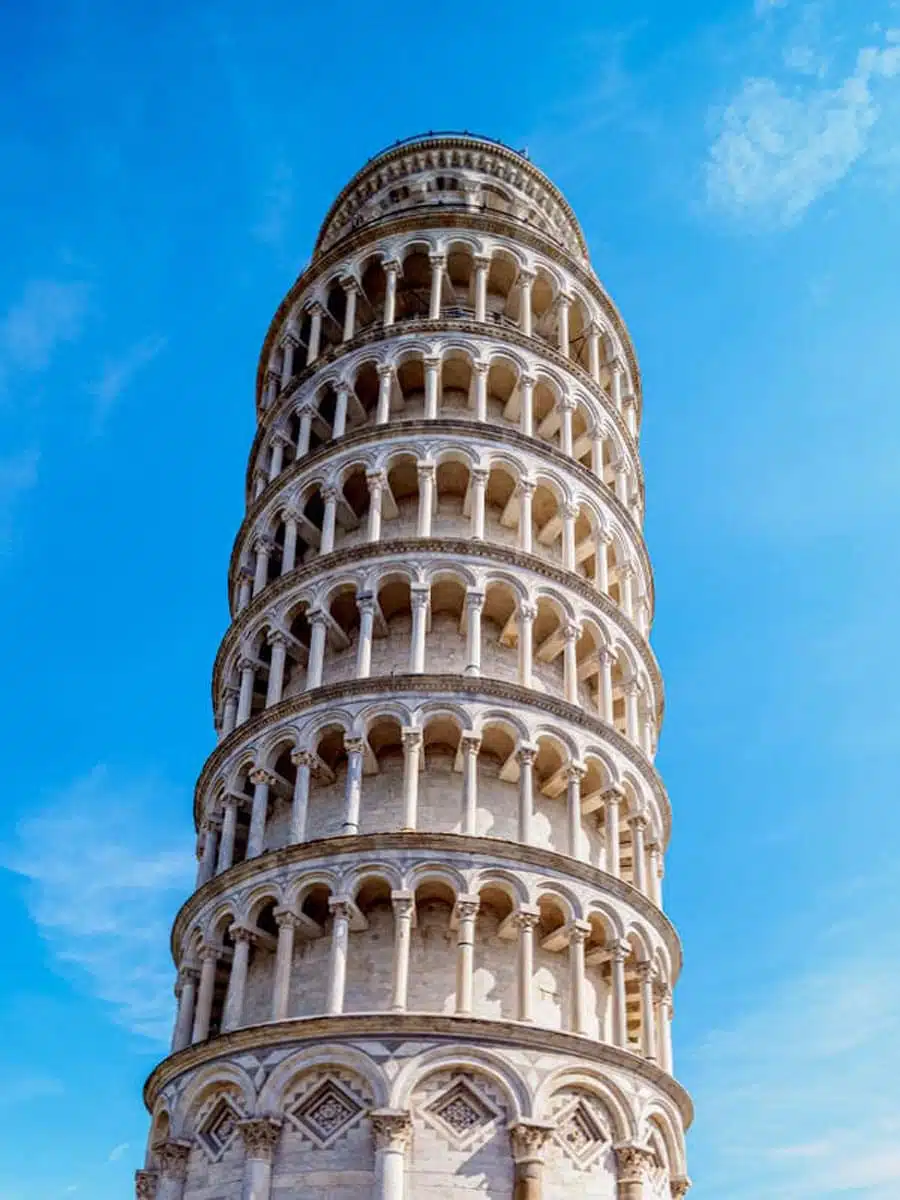 This is a busy province because everyone wants to see the iconic Leaning Tower of Pisa. When there are fewer crowds, visit in the shoulder seasons. Just remember to pack extra layers, as it can get chilly.
Florence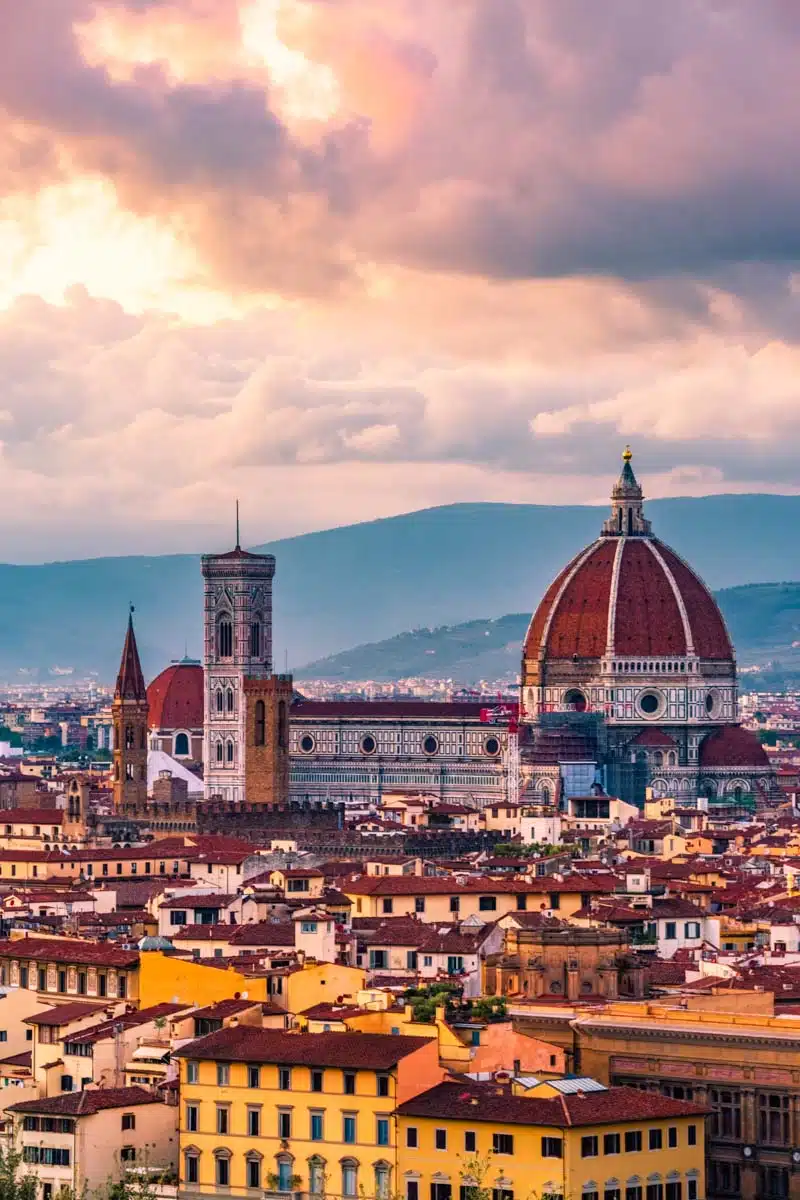 No doubt, Florence will most likely be on your Tuscany itinerary. You'll need at least two days in Florence, as there's much to explore. The best months to visit are from April to September. June to August falls in peak season, but the area is beautiful in summer, which makes up for the crowds and high prices.
Livorno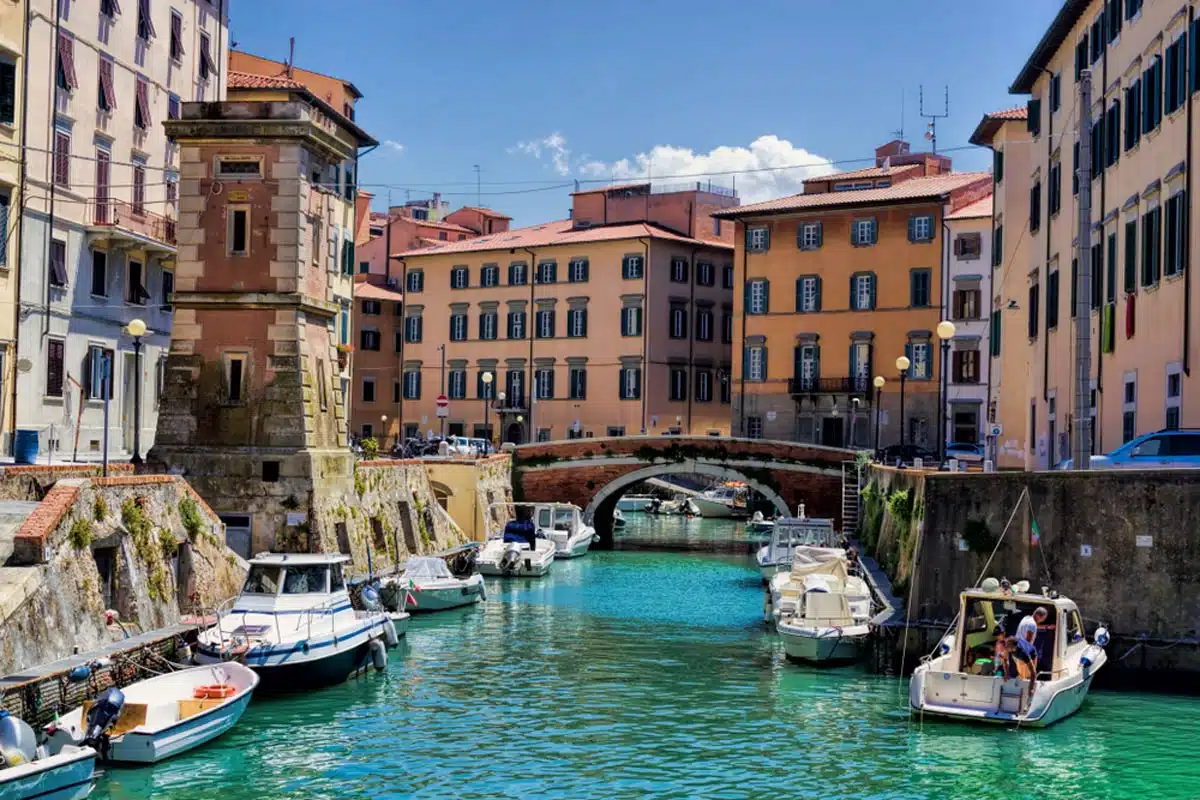 Livorno runs along Tuscany's Etruscan Coast. Its territory includes the Tuscan Archipelago, coastal towns, and inland villages. For good weather, visit between April and July.
Arezzo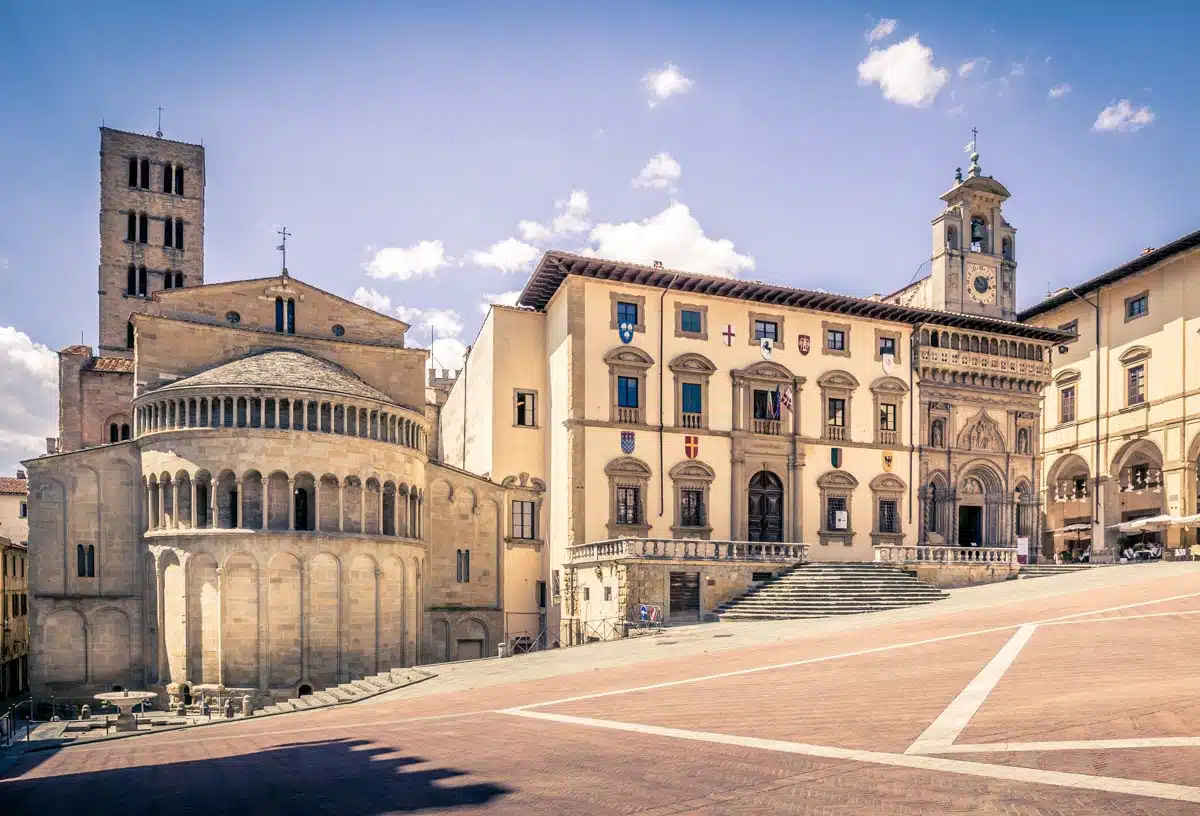 Arezzo sits on the region's east side, between Florence and Siena. June through August are hot, so the best time to visit is in April, May, September, and October.
Siena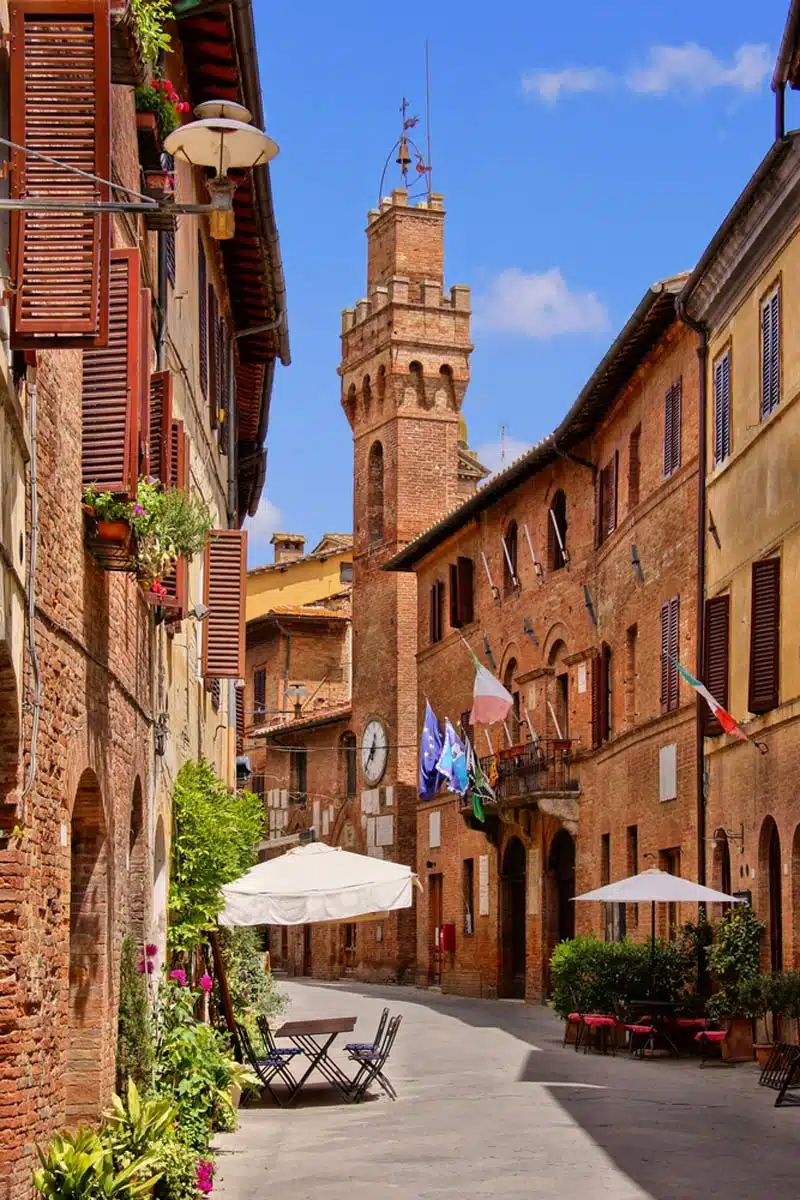 Siena's varied landscapes include the gorgeous Val d'Orcia hills and the Monte Amiata lava dome. The weather here is pleasant all year round, but the best times to visit are late spring to early summer.
Grosseto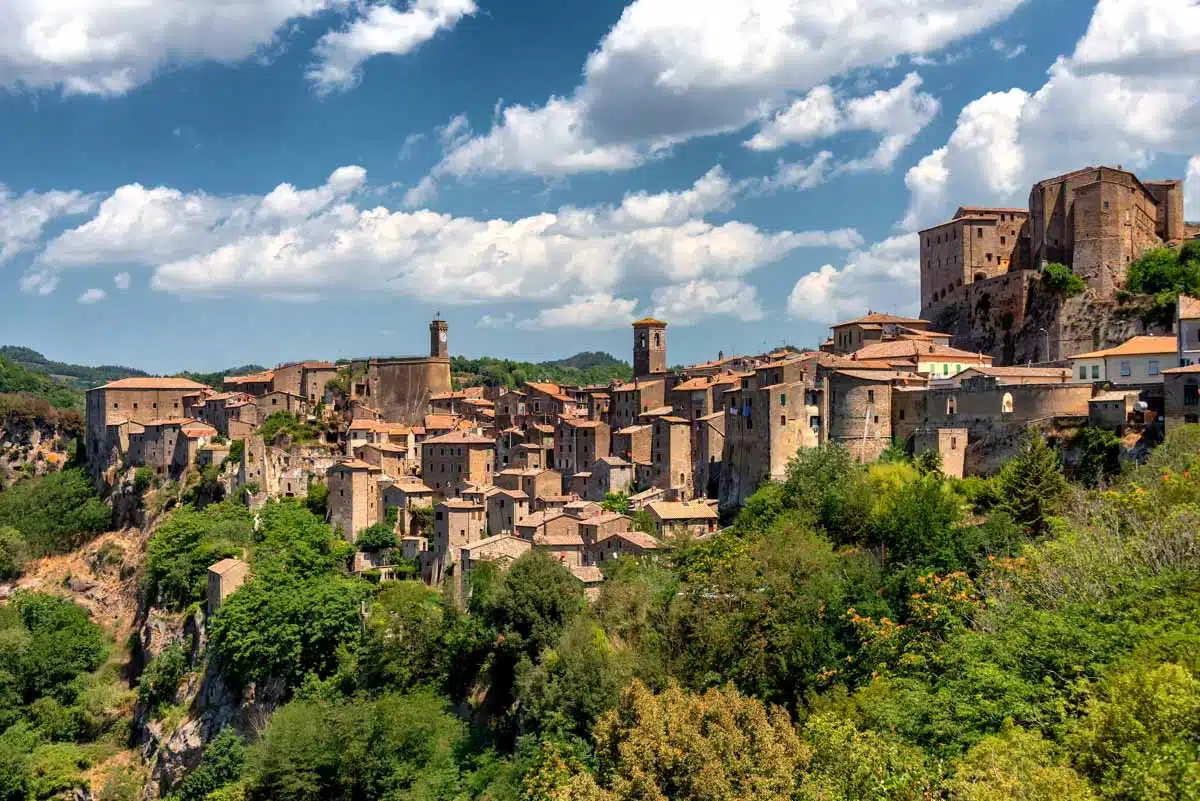 Down in Tuscany's southern region lies Grosseto. Its coast runs along the Tyrrhenian Sea, looking out to the Tuscan Archipelago. May, September, and October are the best months to visit, as it's still quite warm but not smoking hot.
When to Visit Tuscany?
When's High Season in Tuscany?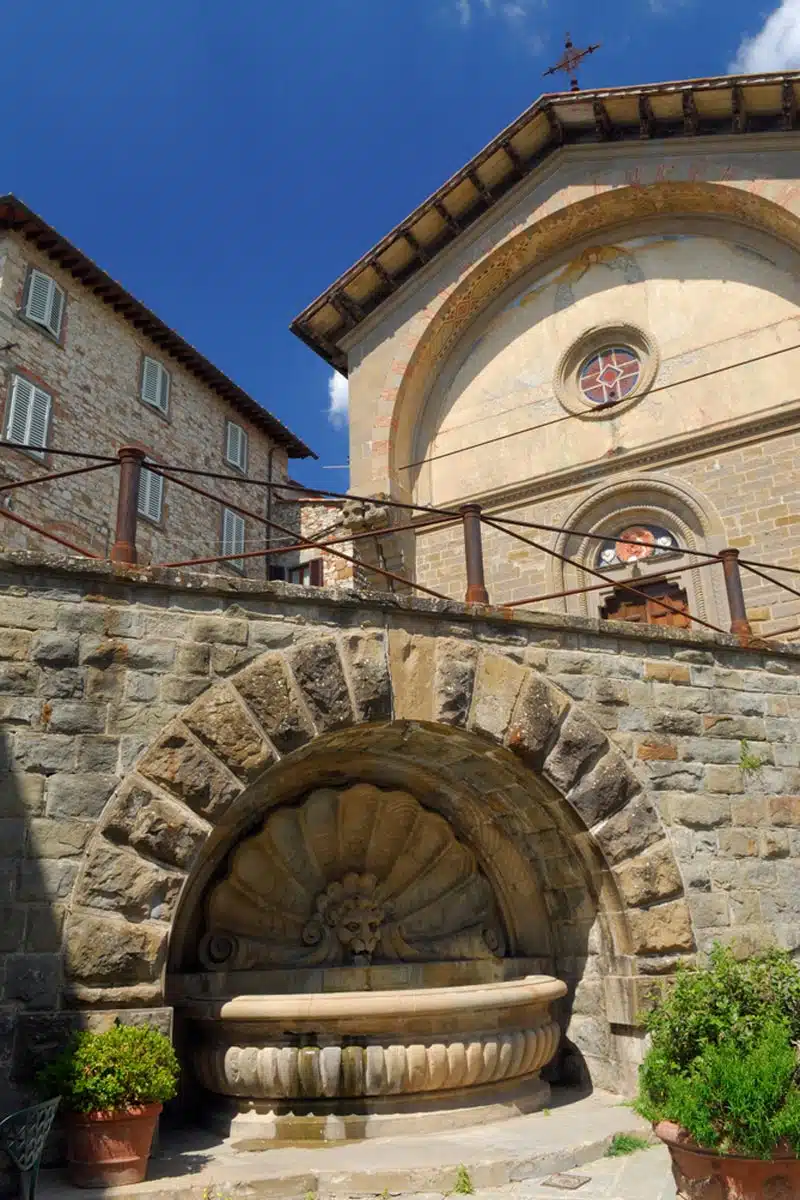 The high season falls between June and September. June marks the start of summer, while September marks the beginning of the shoulder season. High temperatures don't deter travellers, so this is probably not the best time to travel to Tuscany, especially not to major cities like Florence or Pisa.
The Cheapest Time to Visit Tuscany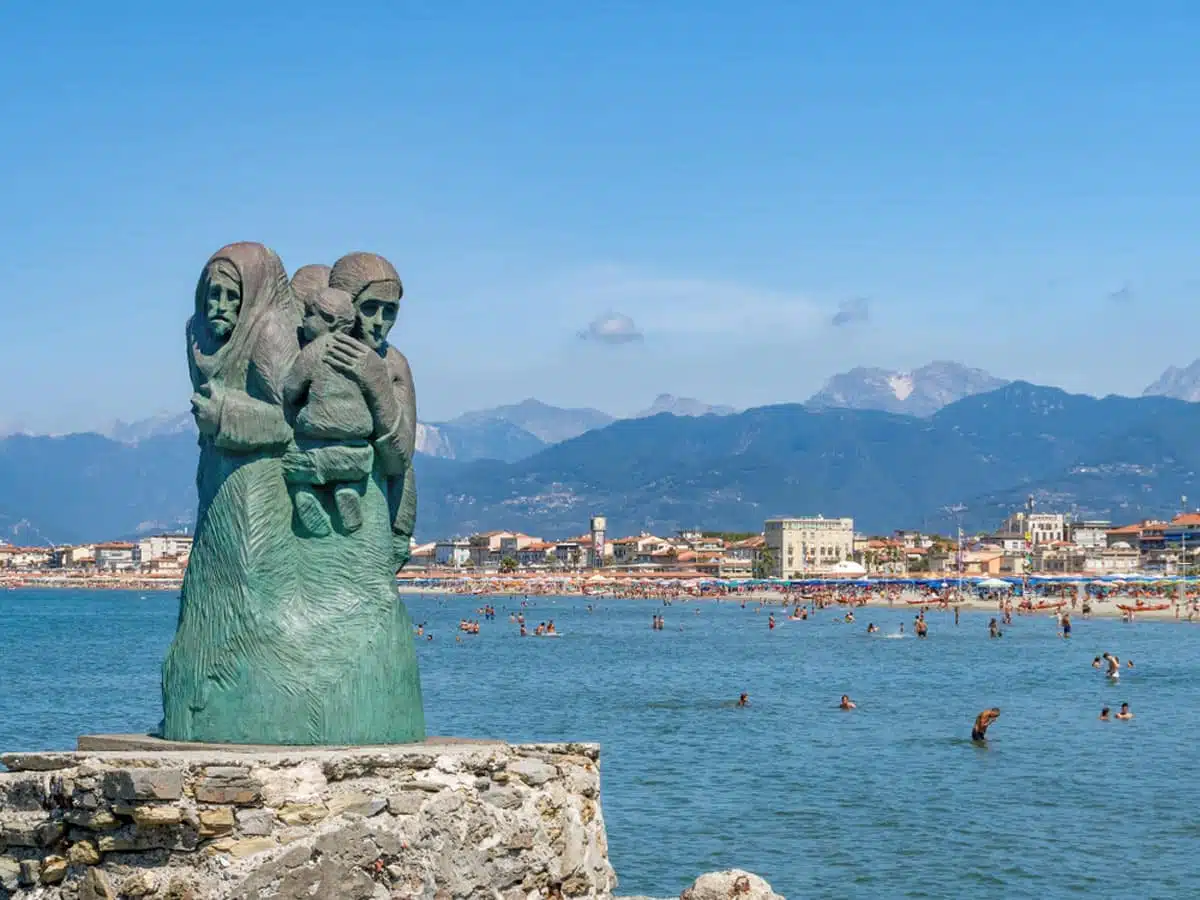 The cheapest time to visit Tuscany is during winter, from late November to February. Temperatures roam around 10°C–15°Cs, which draws travellers to the area. The only exception during this time is Christmas and New Year, when you'll see a small influx in travellers and accommodation, and travel prices increase slightly.
For Sightseeing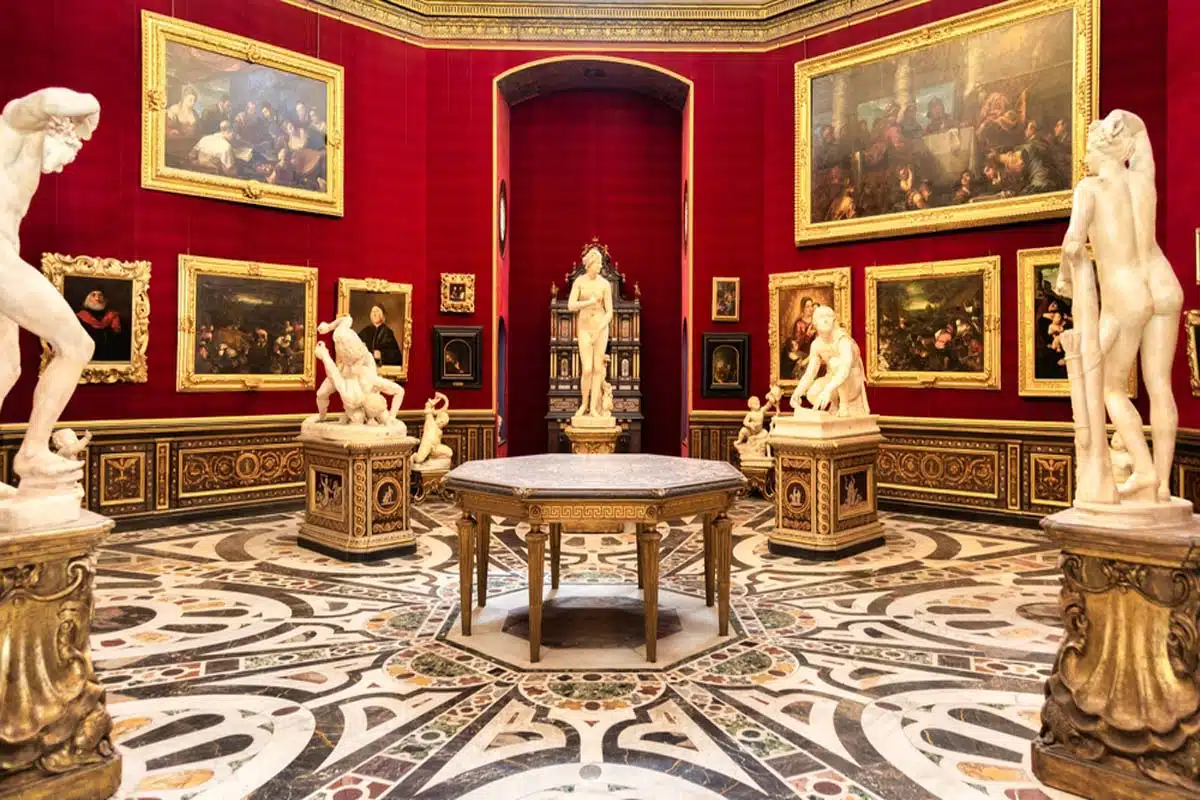 Tuscany has incredible attractions, including the Leaning Tower of Pisa, Uffizi Gallery, and Piazza del Duomo. So the best time to go to Tuscany to enjoy its sights is in the shoulder seasons with fewer tourists.
While most attractions are open year-round, I must mention that some attractions and beach resorts close in the shoulder seasons when it's quieter.
For Wine & Vineyard Tours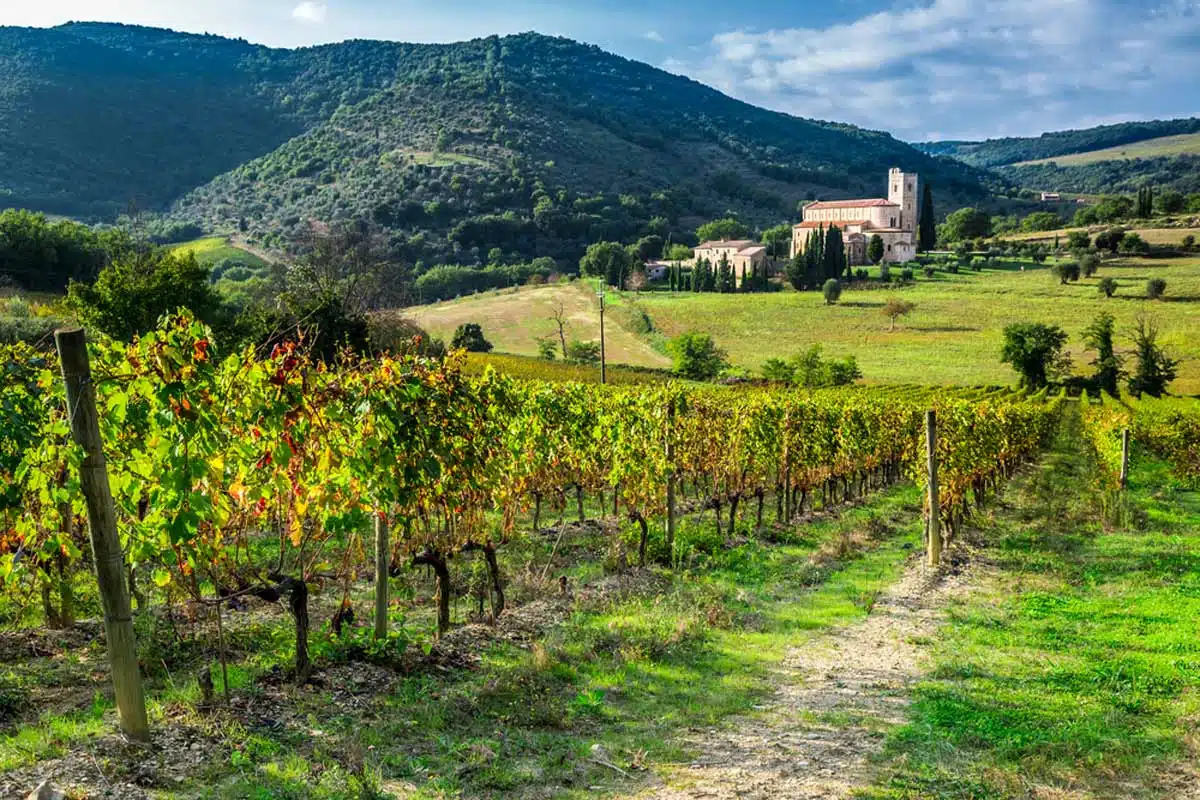 Autumn is the best time to visit Tuscany's vineyards if a scenic winery and vineyard tour is what you're after. The days are moderately warm, making a stroll through the vineyards delightful, after which you can enjoy lunch and wine. 
The change of season also means a shift from lush green to deep, warm hues of orange. If you're looking for the best time to visit Tuscany for photography, I recommend this time.
Best Time to Go to Tuscany by Season
Spring in Tuscany
March-May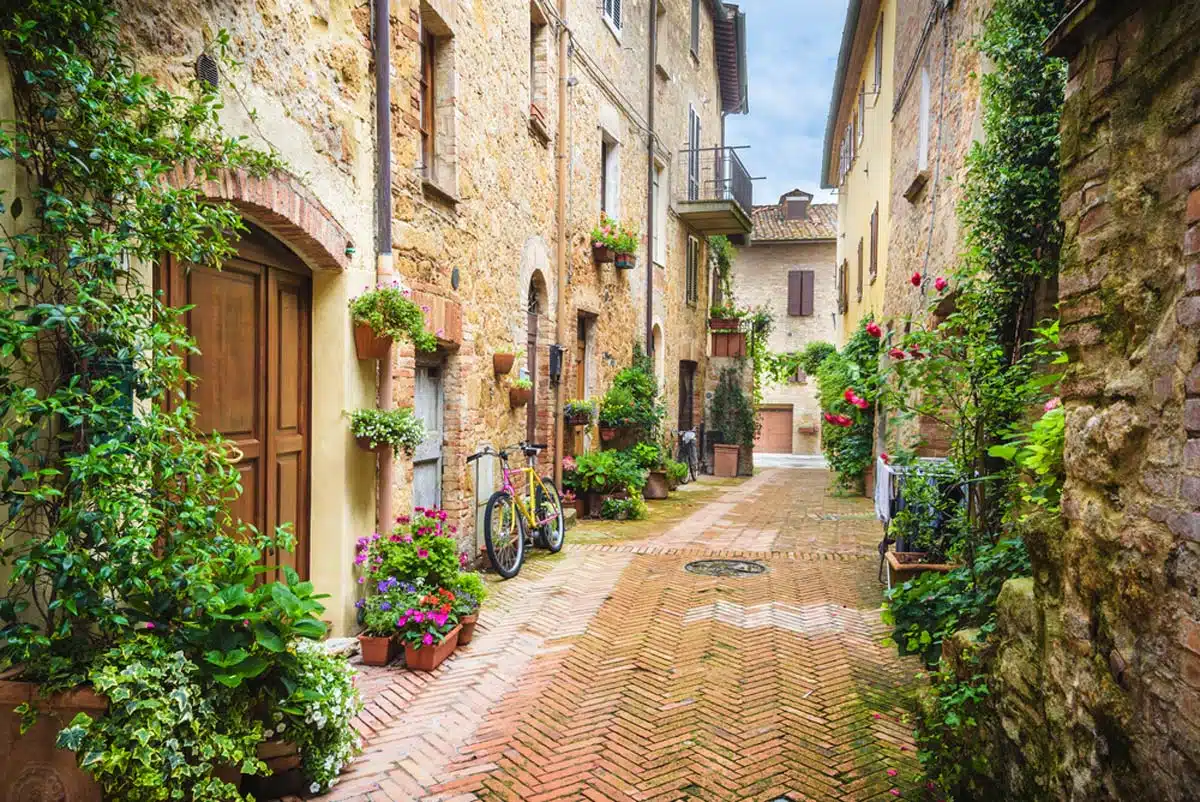 Spring officially starts in March, but it's still quite chilly early in the season. Expect a few rainy days at the beginning of March and April, but for the most part, it's sunny. Temperatures vary between the coastal and inland regions but usually start at 16°C. Towards the end of March, temperatures begin approaching the mid-20°C range.
Key Events and Things to Do in Tuscany in Spring
Feast of Annunciation
Festa della Fragola (Strawberry Festival)
Holy Week and Easter (late March/ early April)
Pros to Travelling to Tuscany in Spring
Pleasant weather
Fewer crowds
Cons to Travelling to Tuscany in Spring
Usually busier and more expensive to travel to Tuscany during Easter
Weather is sometimes unpredictable
Summer in Tuscany
June – August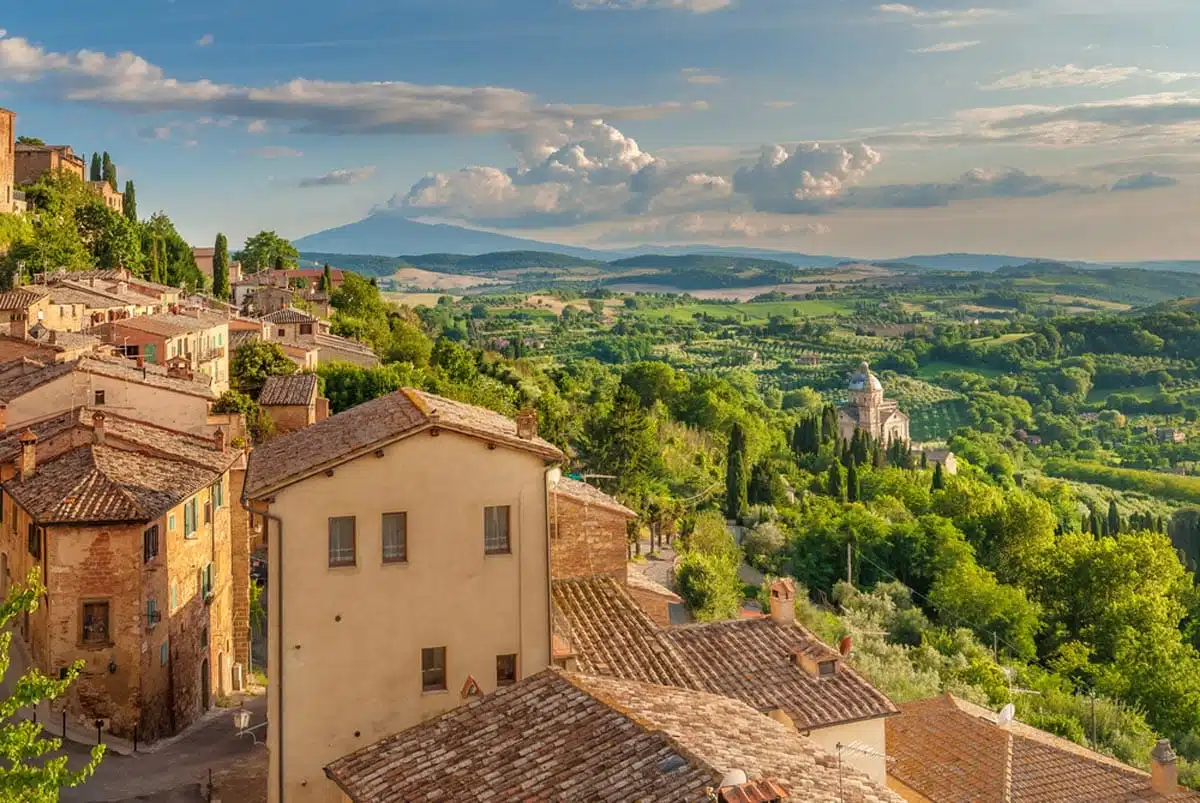 By now, temperatures in Tuscany are well into the 30°C mark. Travellers flock to Tuscany's coastal areas and beach resorts to cool off. Remember to bring your bathing suit, sunscreen, and a hat because you'll need it. Don't forget to stay hydrated as well.
Key Events and Things to Do in Summer in Tuscany
Tuscan Sun Festival
Lucca Summer Festival
Pros to Travelling to Tuscany in Summer
Perfect time to go to Tuscany's beaches
Scenery is amazing
Cons to Travelling to Tuscany in Summer
Lots of crowds
Travelling during this time is expensive
Autumn in Tuscany
September – November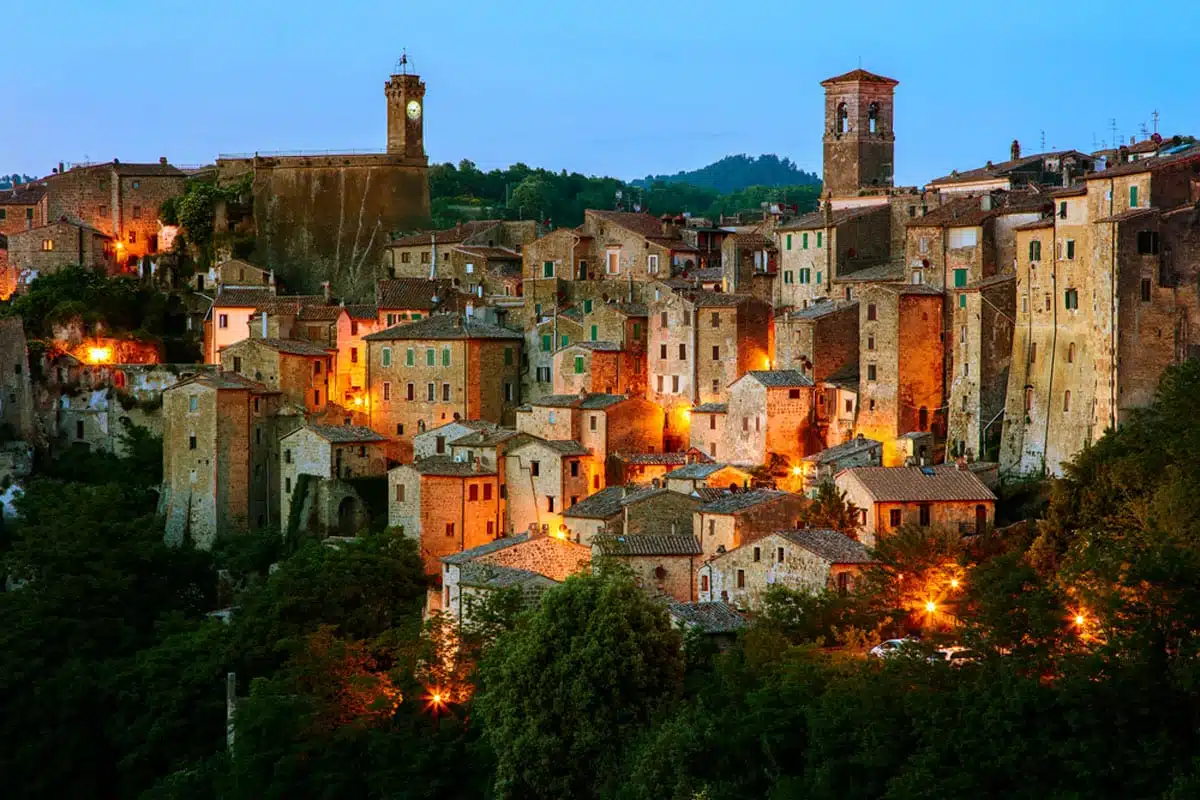 September is the hottest month in autumn, with temperatures ranging in the mid-20s. In October, cooler temperatures start creeping along with a few days of rain. November is unpredictable, with more rain but a sunny day or two.
Key Events and Things to Do in Tuscany in Autumn
September Lucchese
White Truffle Fair
Pros to Travelling to Tuscany in Autumn
Fewer crowds
Many festivals
Cons to Travelling to Tuscany in Winter
The weather is highly unpredictable.
Winter in Tuscany
December – February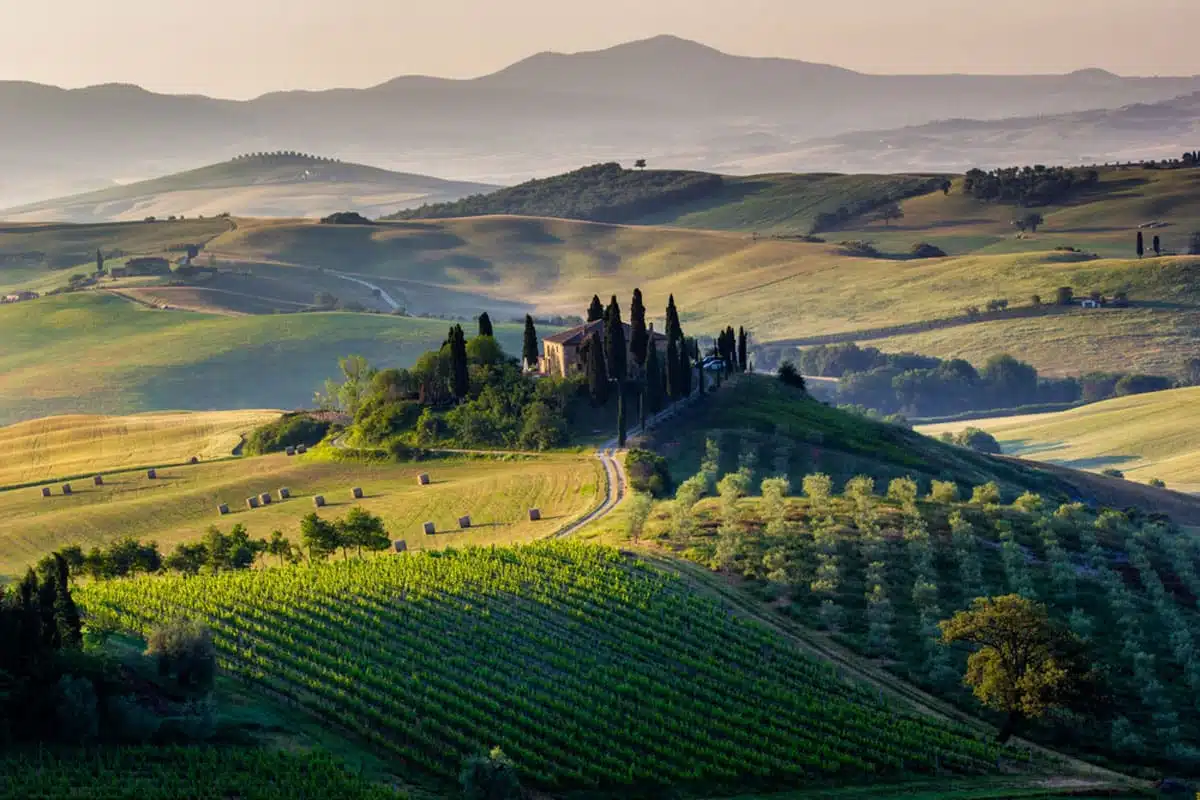 Winter in Tuscany varies according to the different provinces, as some are more inland while others are near the coast. In general, it's cold and wet with temperatures around 10°C.
Key Events and Things to Do in Tuscany in Winter
Christmas
New Year's Day
Carnival
Pros to Travelling to Tuscany in Winter
Few or almost no crowds
Great travel discounts
Cons to Travelling to Tuscany in Winter
It's extremely cold
Gets busy during the festive season
When to Travel to Tuscany: Practical Tips + Tricks
Tuscany is a vast region, so give yourself enough time to travel to your destinations.
Visit popular cities like Florence in the shoulder seasons to avoid large crowds.
Travelling to Tuscany: Read Next