Planning a trip can be tough! Take the stress out of your travel planning with this step-by-step guide.
You've probably been there. After a few sundowners excitedly talk to your best friends about scheduling a bucket list trip, you decide to book a holiday last minute. You can figure out the important details later, right?

First of all, bravo. Spontaneous travel plans are my favourite. But you won't want to be quite so hasty when arranging your trip details.

Instead, you can make your holiday run picture-perfect if you use the right trip-planning apps and the best travel-planning websites to ensure you have all your bases covered.
Sound easier said than done? Not to worry. I wrote this comprehensive guide to help you make last-minute travel plans easier than ever.
The Importance of Efficient Travel Planning When You're Short on Time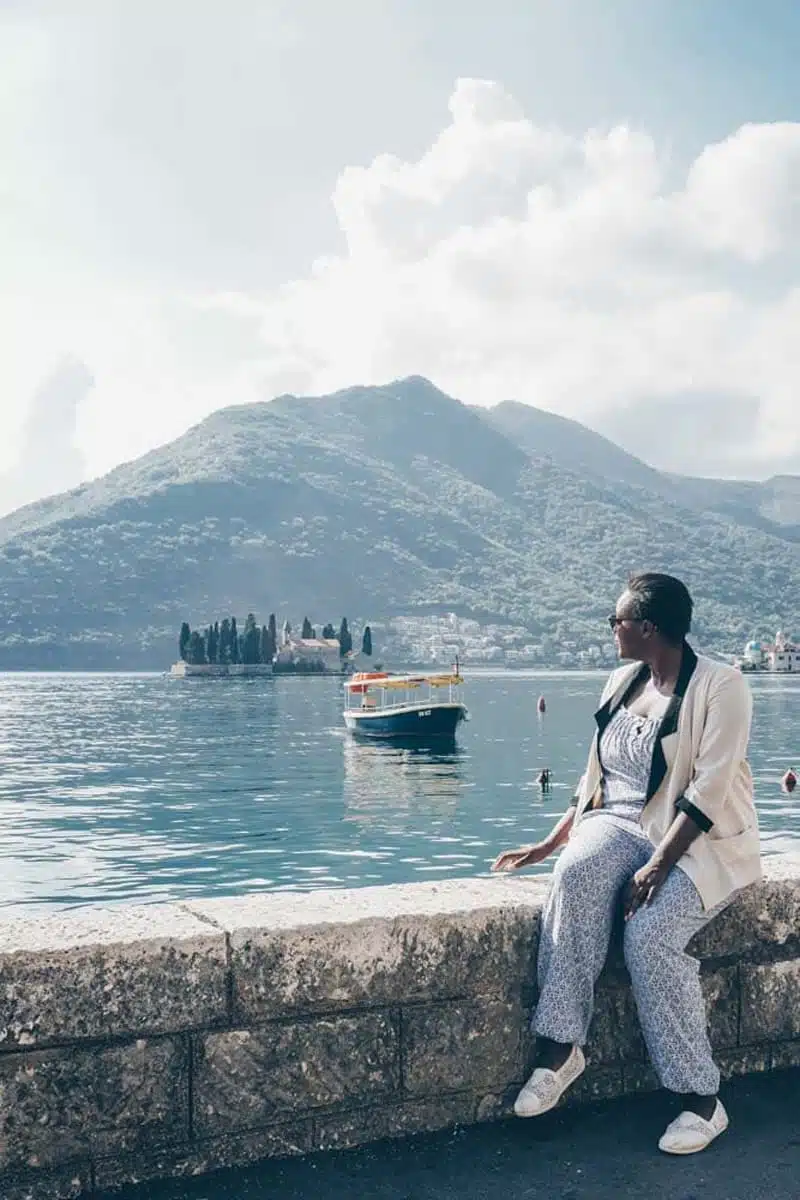 Efficient travel planning is something we all strive for, but inevitably things may steer a bit off course at times. The importance magnifies 10 x when you're short on time.

You'll need to use every resource possible to ensure you get the best deals on flights and hotels and have all the necessary documentation when your travel plans are right around the corner.

Budgeting your time wisely is crucial when reserving tickets and tours in advance and purchasing essential packing items you don't already have. Save less pressing issues (like where you can buy the perfect souvenir) for researching on the flight.

Packing efficiently also goes a long way toward planning efficiently. If you're organised, start using a packing list ahead of time (PackPoint is legit), and use packing cubes and packing apps, it'll make a world of difference.
Benefits of Travel Planning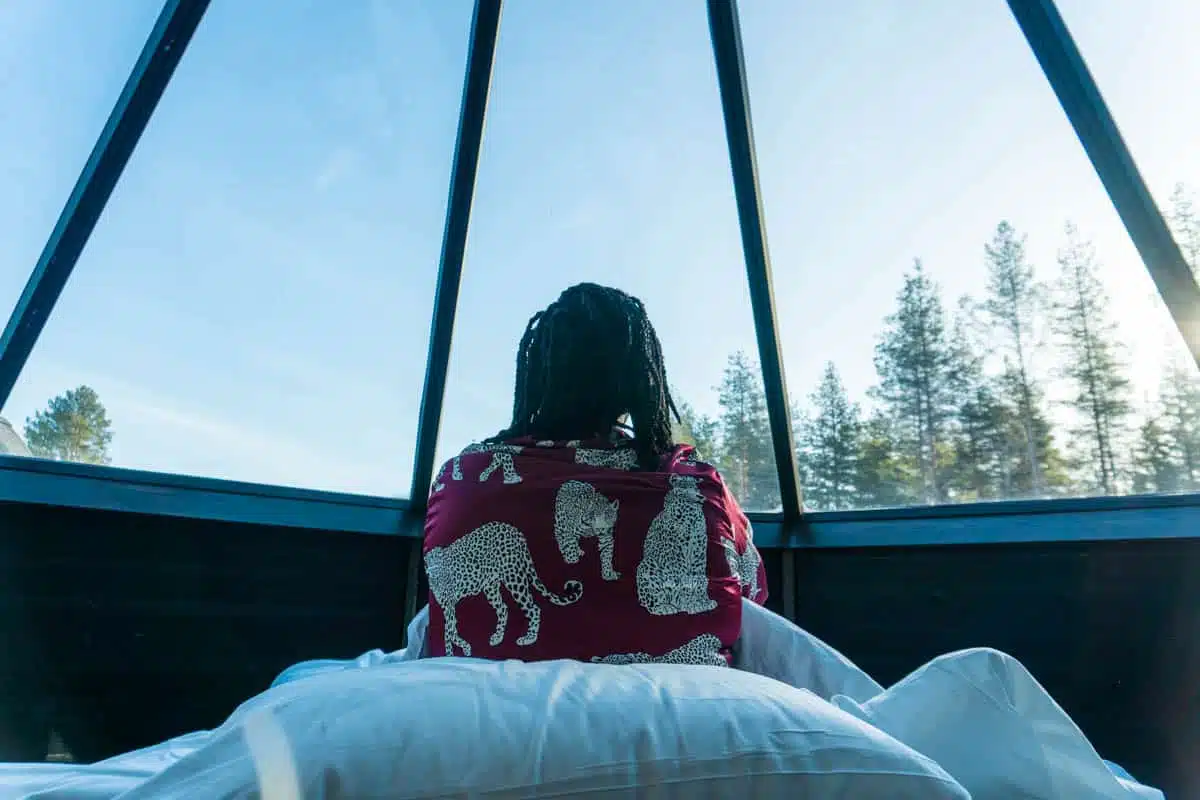 I've played a lot of trips by ear, and this often works when you're on a round-the-world excursion. In fact, it's actually necessary to an extent when you want to immerse yourself in a culture and location.

But even when you're travelling spontaneously, there is a lot you can do ahead of time to make your travel plans run as smoothly as possible.
Taking care of travel arrangements, booking skip-the-line tickets, and reserving a seat at the best restaurant in town are usually much easier when you reserve them ahead.
So what are the benefits of travel planning? Let's take a look.
Flexibility — Planning trips gives you more flexibility when choosing a location, events, and accommodations. The earlier you start looking at hotels, flights, and things to do, the more options you have for planning the destination, timeframe, and activities.
Health — Your physical and mental health while travelling often depends on planning in advance. From getting recommended vaccines to the decreased stress of being prepared, knowing how to plan a trip (especially last minute) makes a lasting impact on your quality of life while travelling.
Cost — When you use travel planning apps or websites and start looking early, you can save a lot of money.
Engagement — Researching your trip ahead of time gives you time to learn more about a community by connecting with other women on travel apps and social media. Planning with others can give you new ideas for optimising your travel plans.
What to Consider When Planning Your Travels
What Are Your Travel Goals and Priorities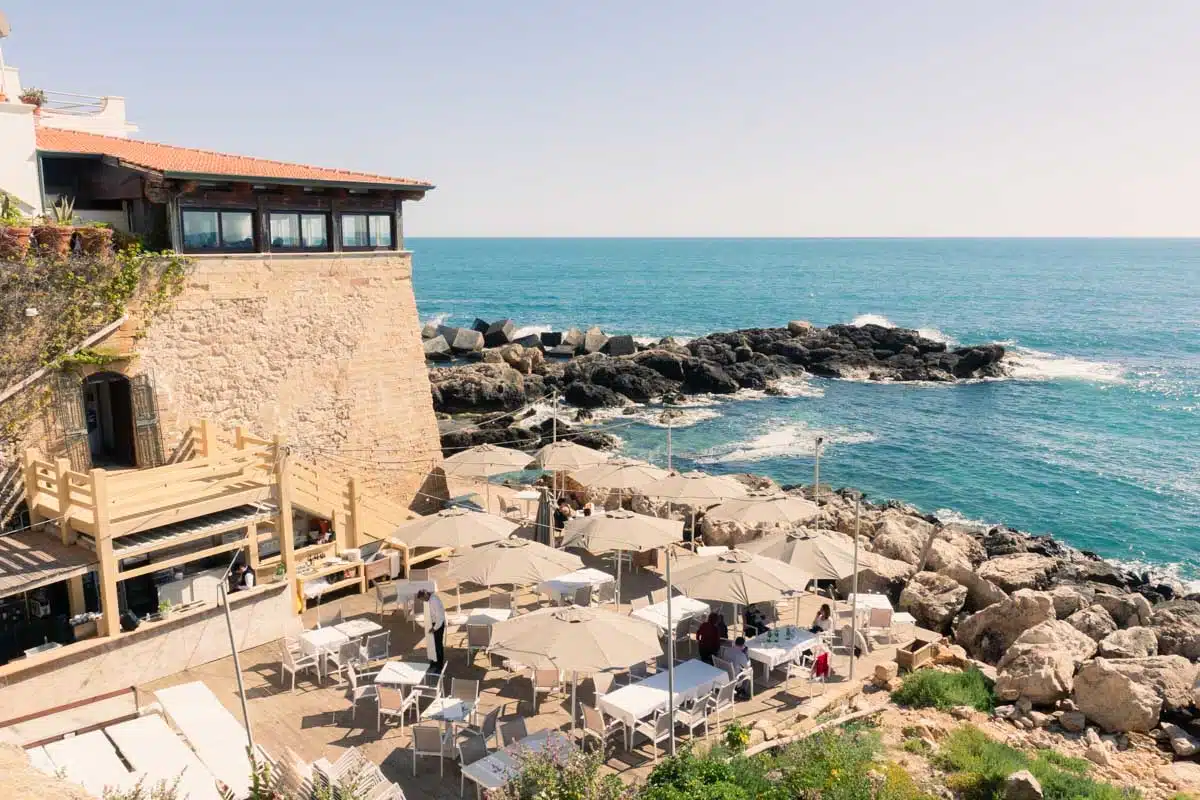 Are you travelling to learn about history, culture, and traditions? Or are you trying to get away from work for a few days and just relax?

The best way to plan a trip starts with knowing your travel goals and priorities ahead of time. Having clear criteria helps you pick the perfect location for your trip to ensure you'll have the best possible time.
What's a Realistic Budget?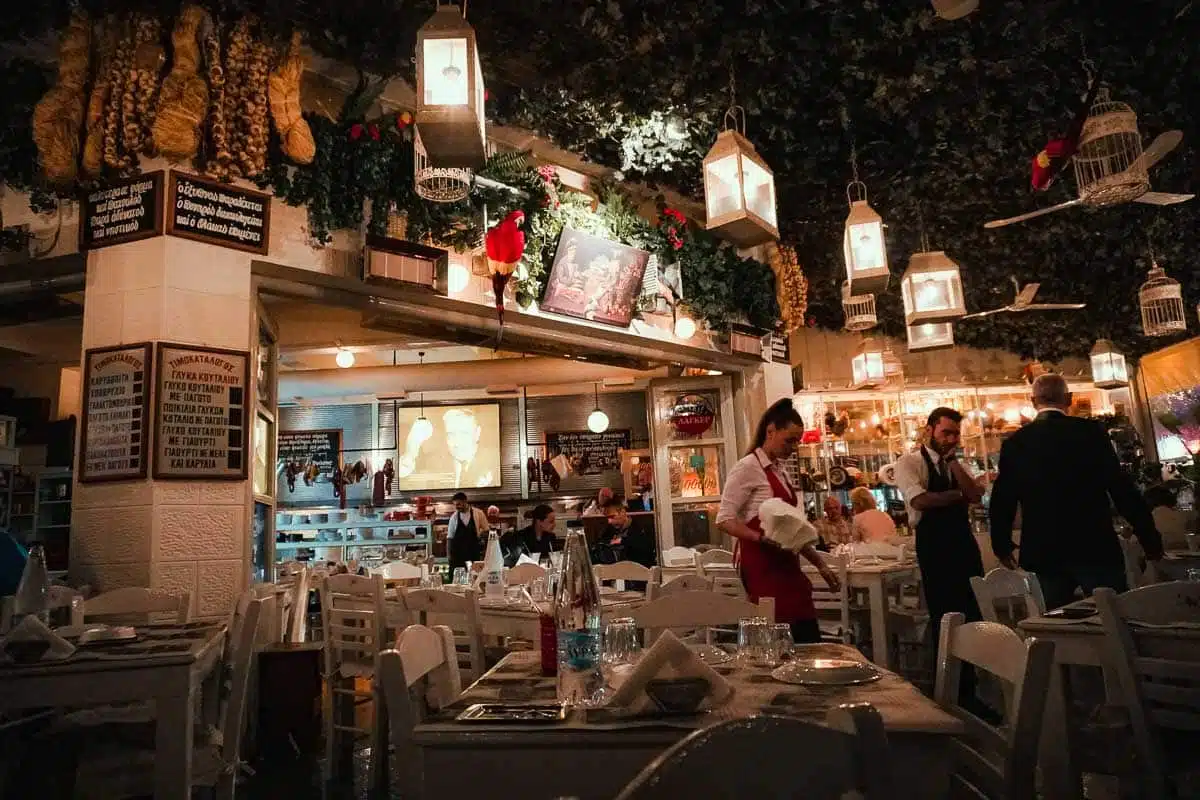 If you haven't chosen a location, be sure it's in your budget.

Some places cost much more than others, so you'll want to factor in how much your daily cost will be and decide if you can work that into your finances.

You can download some travel itinerary planning apps to help budget your spending at your destination.

I recommend TrabeePocket because it has helpful financial features you can use while travelling and allows you to add any prepaid tours or events in the tab labelled "Preparing."
How Long Are You Going For?
When you're making a domestic or international travel plan, one of the first things you'll need to decide on the length of your trip.
This ties hand-in-hand with location (you won't want to fly across continents for a 48-hour trip) but also affects your travel itinerary and how you should pack. 
Chat with other female travellers on Nomadher or other travel planning apps to decide the right duration for your trip. The best advice is often from the locals.
What's Your Preferred Travel Style?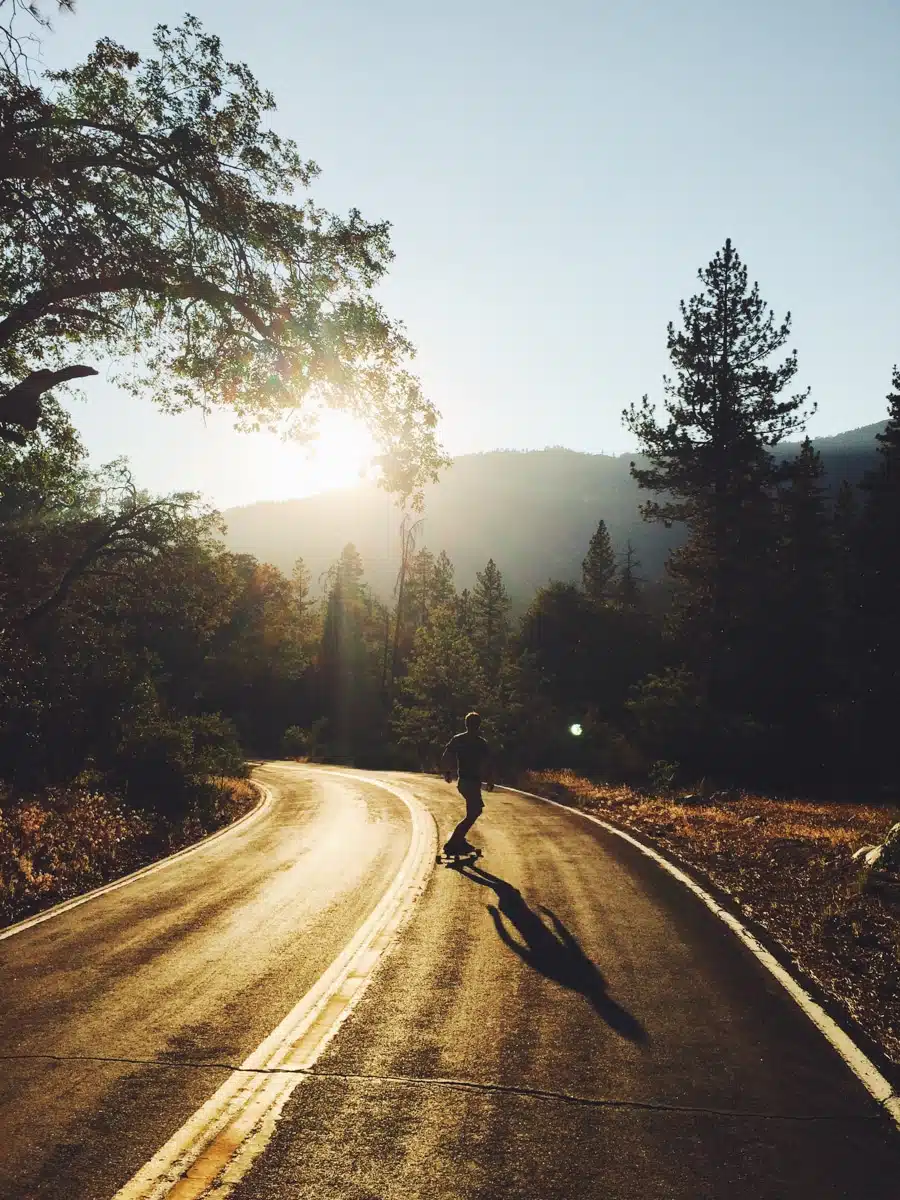 Do you like travelling by plane or prefer a road trip? Are you interested in local community events, historical landmarks, or just dropping down a beach towel and calling it a day? These are questions you'll need to ask yourself when planning your trip.

You'll also need to decide if you want to plan guided tours and use a travel planning template to map out every moment of the day or if you want to leave some time free for whatever comes your way.

If you're planning a holiday with friends or family, I can't stress enough the importance of figuring this out ahead of time and being on the same page.
When's the Best Time to Visit Your Destination?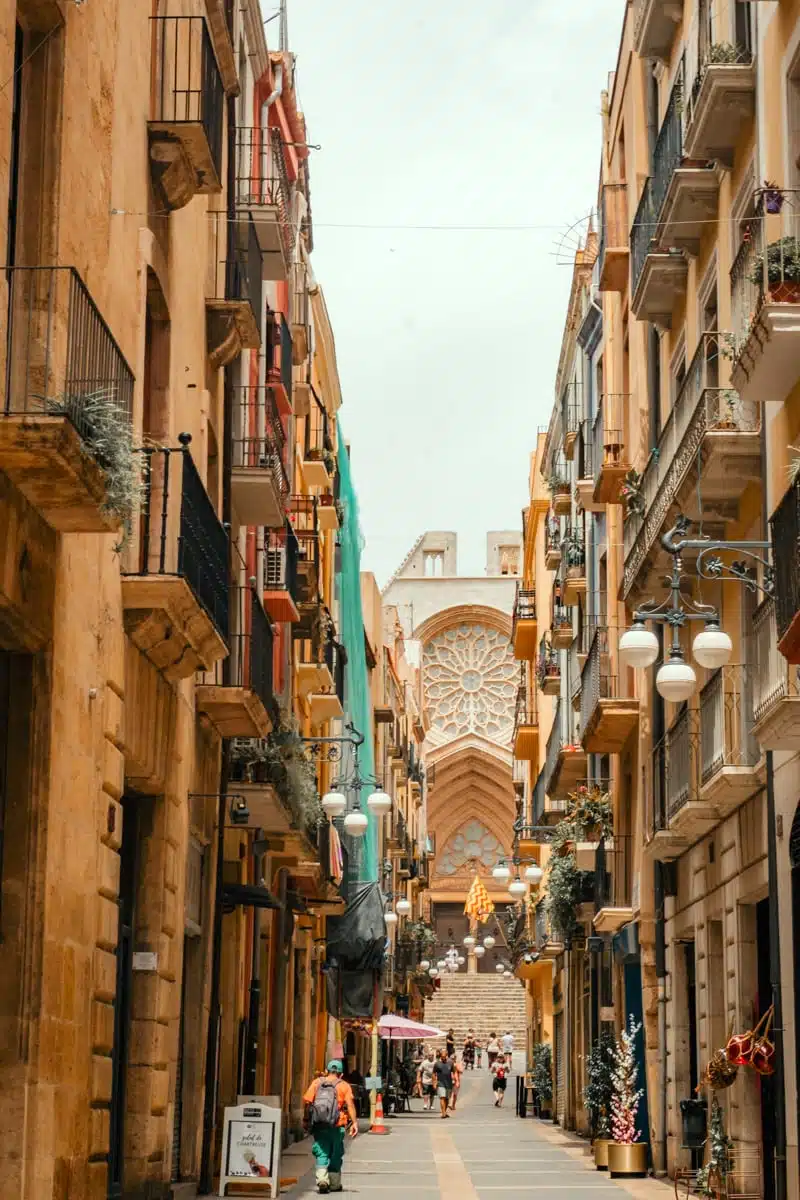 Even the best travel planner runs into logistical issues with timing. When you start building your travel plan template, make sure you're taking your holiday at the best time.

Factor in how many days you can take off work, how far away the location is, and if you are going at the ideal moment.
Compare flight deals online on Skyscanner and filter for the cheapest month to see when the best time to visit your destination is by price.

Also remember to check weather patterns ahead of time to avoid hurricane season or unexpected snow.
Practicalities: Visas and Documents
Perhaps more important than any other detail when coming up with an international travel plan is making sure you have the necessary documents.

The best way to plan a trip is to organise the most important details the moment you book your flight. If you're travelling internationally, research if your passport is sufficient or if you need to apply for a visa.

Every country is different, so check the official government website of your country of residence to verify if you need to apply for a visa in advance, can get one when you land, or don't need one at all.

Residents of the USA can check here or click here if you live in the UK.
How to Plan Your Travels: Step-by-Step
Select Your Destination
Ready to start planning your travels? First things first, pick your location.
1. Brainstorm Potential Destinations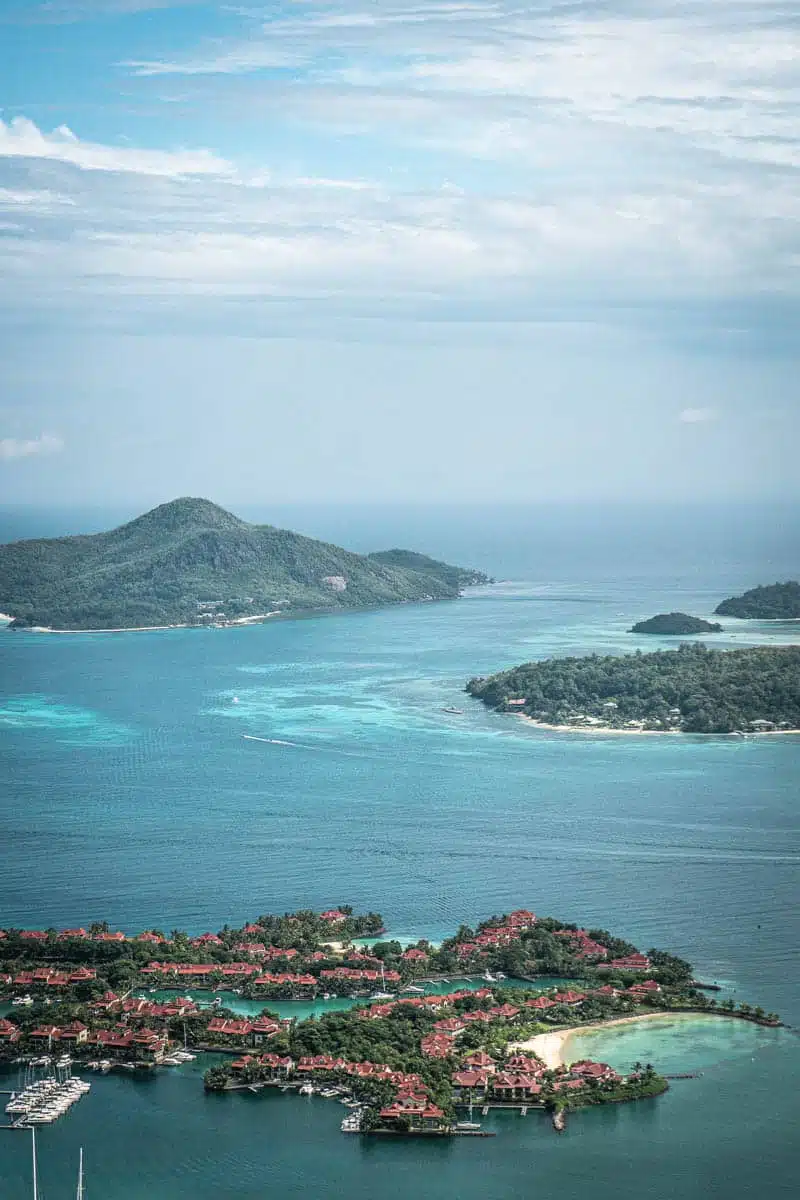 OK, this is the fun part. Brainstorming.

There are a lot of ways you can do this, from checking your favourite accounts on social media to bingeing episodes of No Reservations on Netflix. You can even spin a globe and see what you come up with. Really.

Or, read through my travel guides, I have plenty of ideas!
2. Narrow Down Options Based on Preferences and Constraints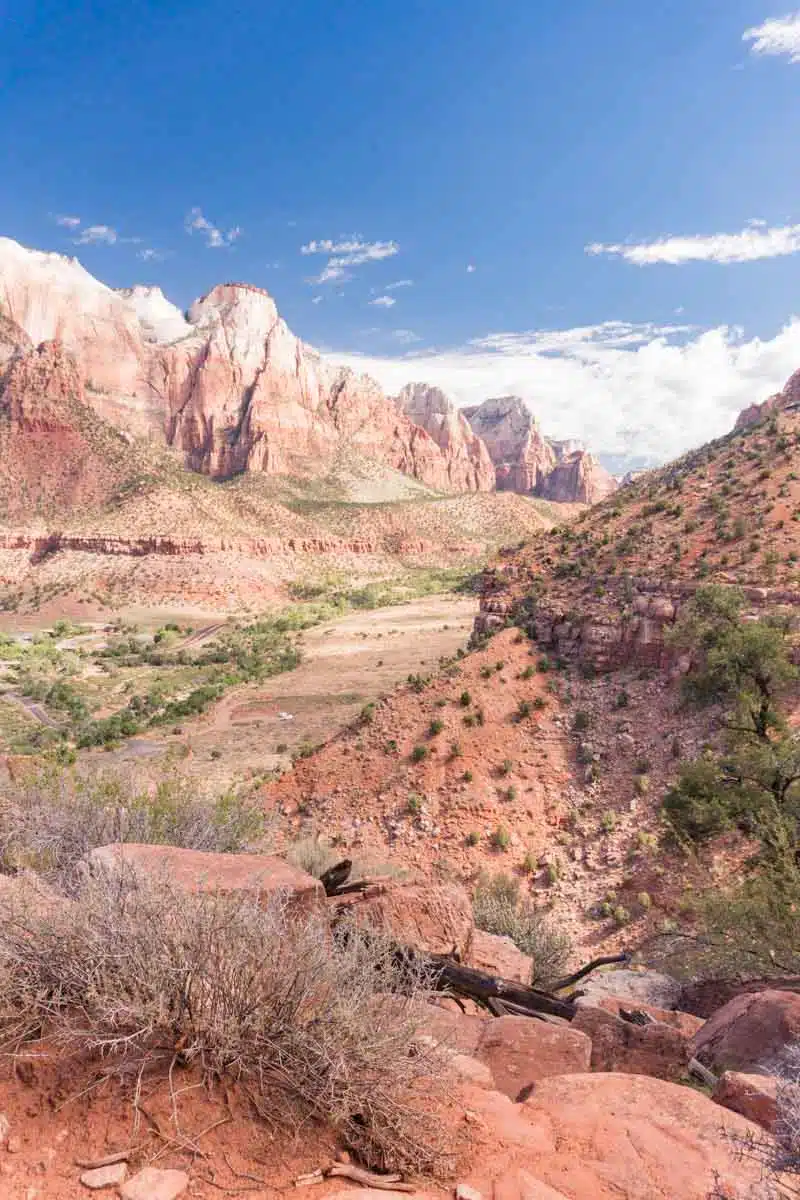 Now that you have a list of ideas, start narrowing down your options.

Think about your time frame, travel style, and the time of year you're going. Once you have all that decided, you can start comparing locations.
3. Consider Alternative or Less Crowded Destinations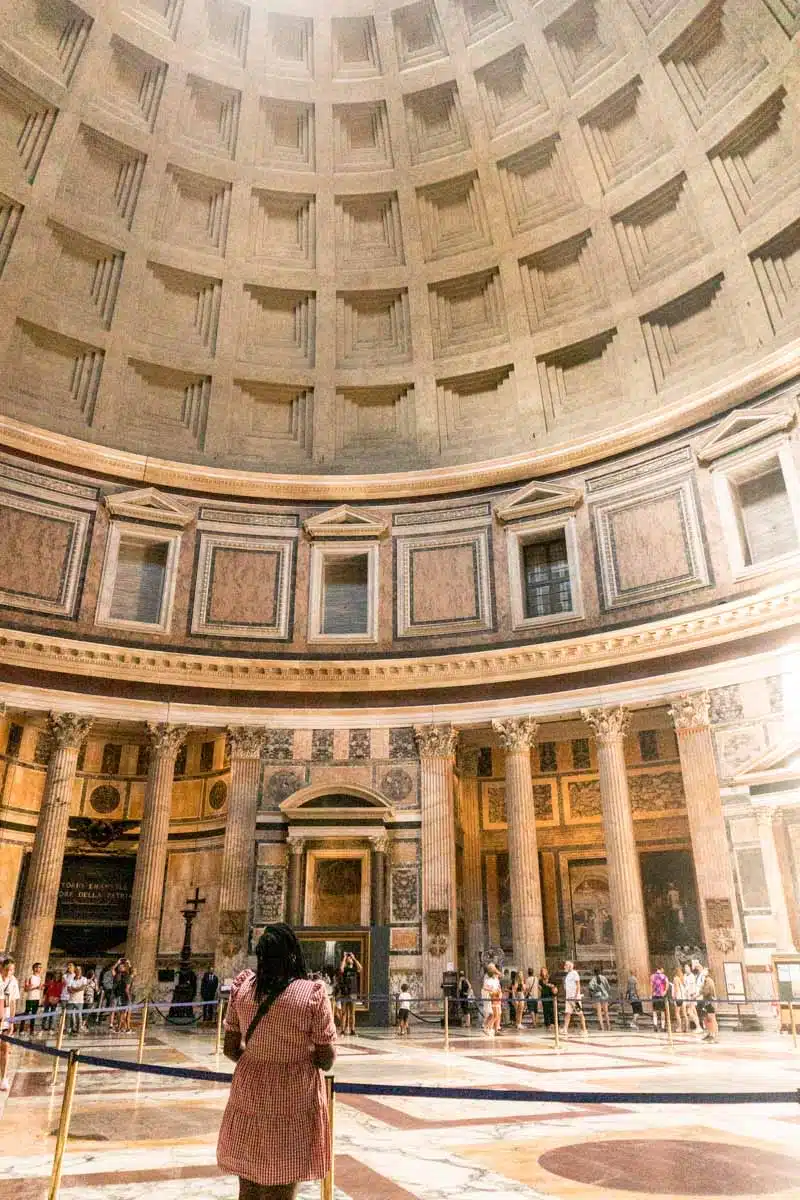 After you settle on a location, consider if it's the only place you're interested in or if there are less crowded alternatives that may check the same boxes without the long lines and inflated prices.

You can also study different neighbourhoods within a city, choosing a location outside the centre or adjacent to the most popular areas.
Research and Gather Information
Once you decide on a location, it's time to start figuring out the fine details. Let's R&D.
1. Use Reliable Travel Websites and Blogs
It's crucial to use only reliable, reputable resources when planning your travels. You're off to a great start on The Discoveries Of.

Want help planning a trip? I wrote up a great list of travel planning resources for 2023. Moon Guides is another personal favourite.
2. Read Reviews and Recommendations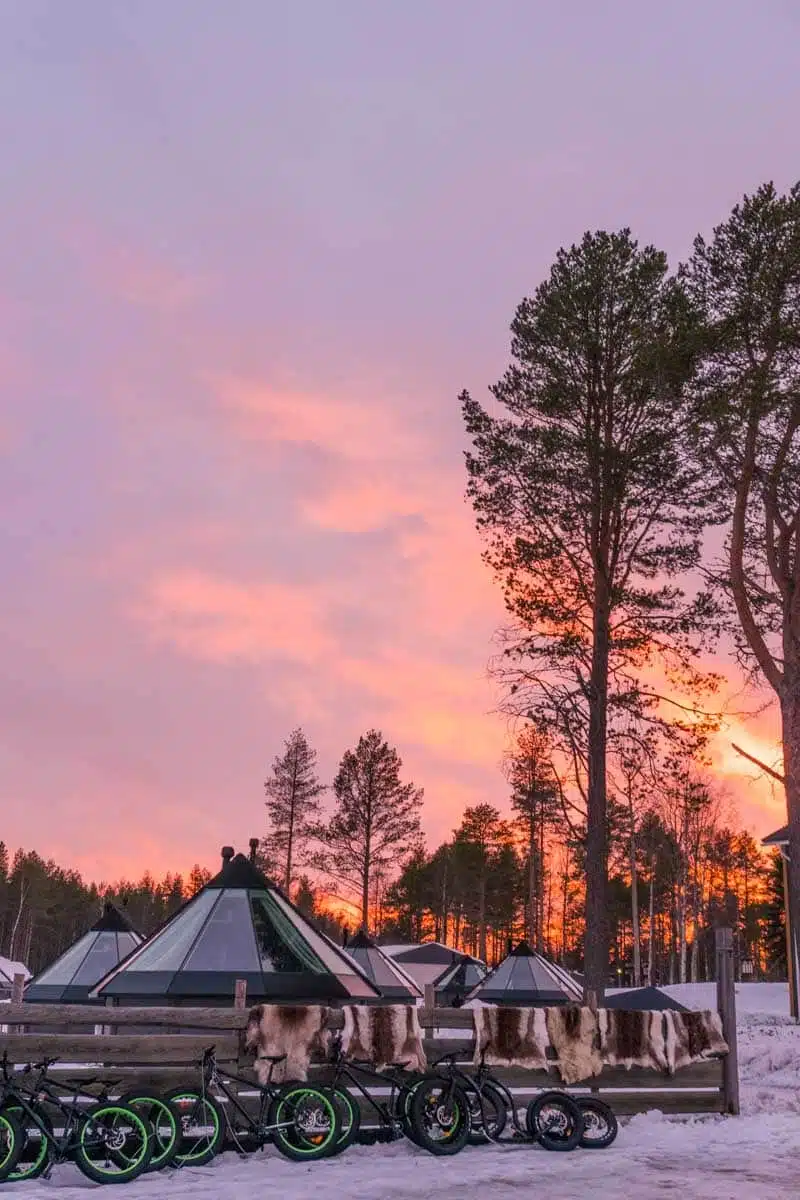 When you're booking an Airbnb, choosing a hotel, or even an airline, always read reviews.

It's also helpful to see if other travellers have recommendations for where you're staying, as it can go a long way toward planning your trip.
3. Utilise Social Media For Real-Time Insights
For all the heat that social media takes, it can be a fantastic tool for planning your travels. Use social media and use it often to get real-time insights into locations and activities.

Search for hashtags on Instagram or type out specific queries on Facebook to find out what's going on in a location right now.
4. Consult Travel Forums and Communities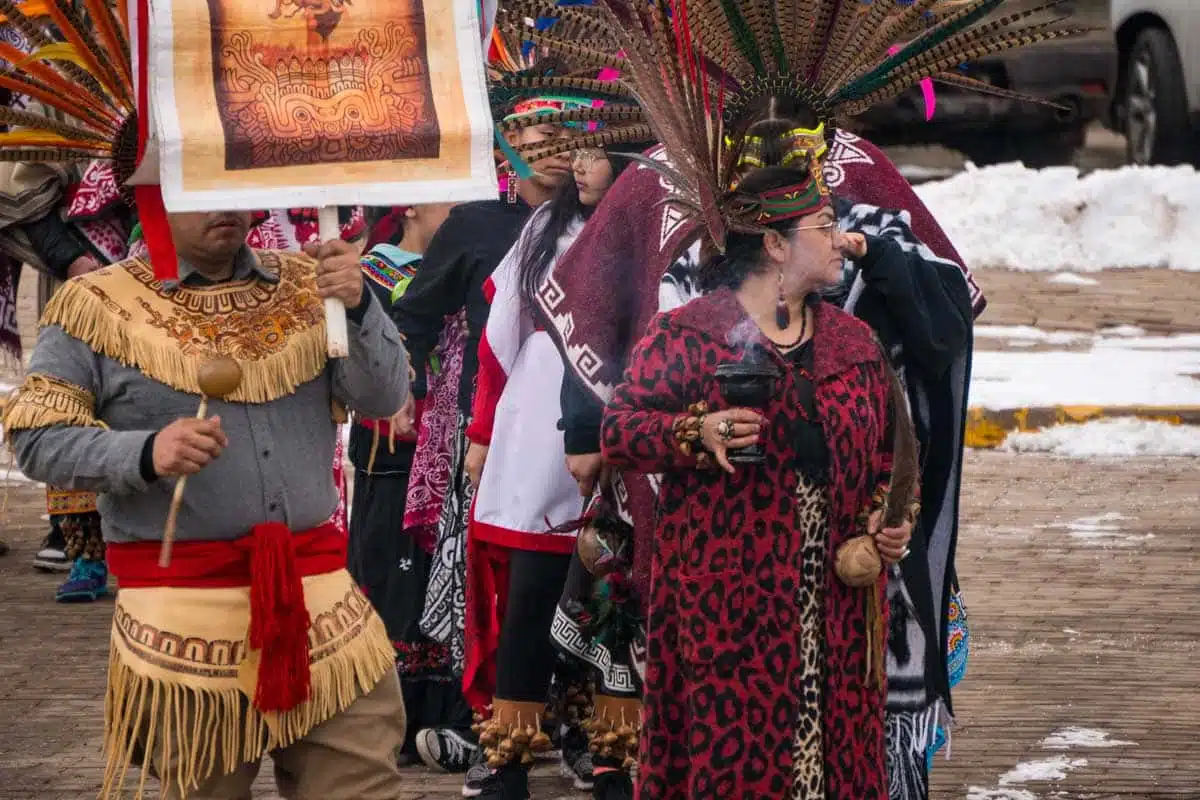 Noone knows a location like those who live there or have recently visited, so join as many discussions as possible.

You can research on travel forums like Tripadvisor, or join groups on Facebook. Another helpful app for planning vacations that connects like-minded travellers is Tourlina. 
Create a Tentative Itinerary
Now it's time to create a tentative itinerary. You can use apps like TripIt that help develop an itinerary based on your location or choose Travel Mapper, which integrates with Google Sheets and Google Maps for a seamless experience.

Or you can use a travel planning template, like these great options from Evernote if you're more into the D.I.Y. concept
1. List Must-Visit Attractions and Landmarks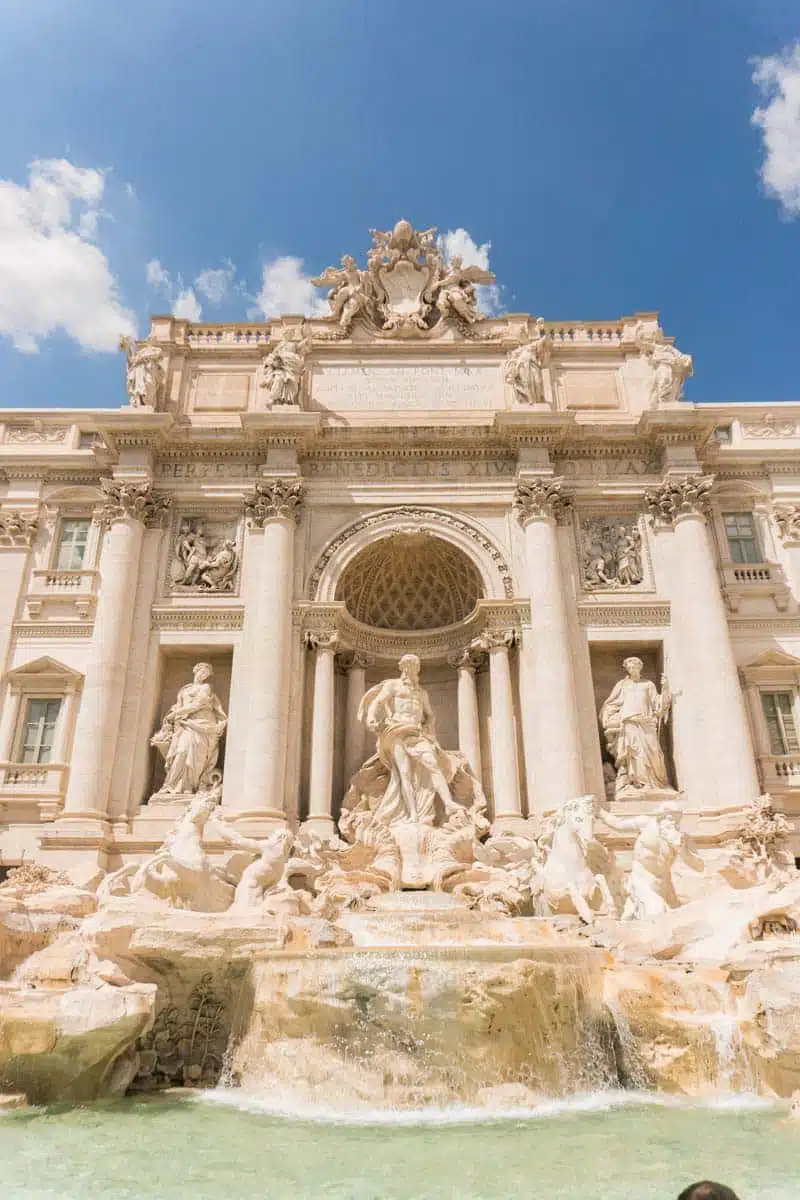 Remember when I mentioned Travel Mapper? You can add your must-visit attractions and landmarks directly onto Google Sheets with this handy app.
Not only will you have a visual reminder on Google Maps, but you can email the itinerary to you and your travel partners for a breakdown of where and when you're going to must-see landmarks and attractions.
2. Determine the Ideal Duration for Each Location
Do some brainstorming on how many destinations you want to see each day and how much time you'll want in each.

Less is often more here, and you can really get a lot more from a location when you practise slow travel.
3. Balance Sightseeing with Relaxation Time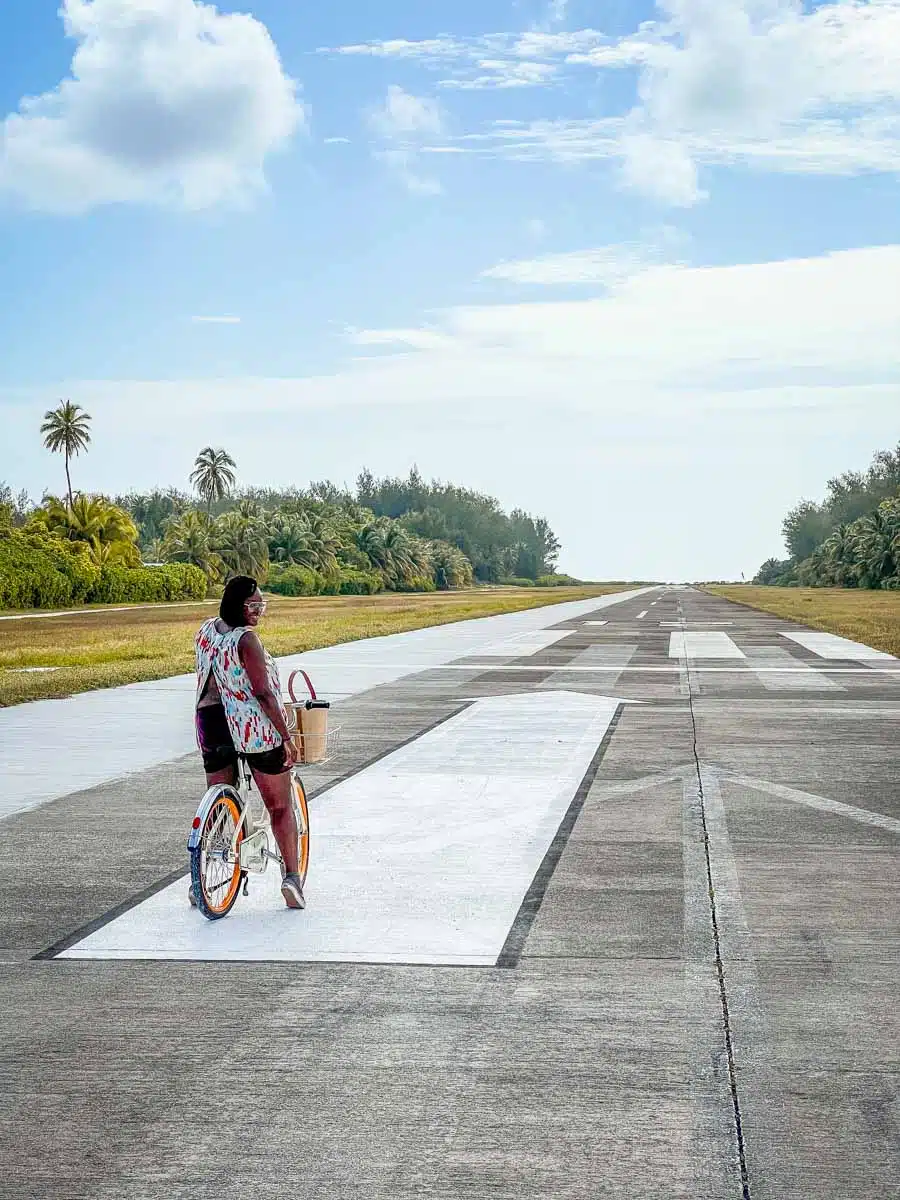 Another advantage of slowing down, enjoying the moment, and not overdoing it is why a lot of us travel in the first place. Relaxation.

Sygic is an excellent tool that can help you discover beaches and parks near your location, as well as the best things to do around town – and it shows live video of many of the destinations.
4. Identify Potential Day Trips or Nearby Attractions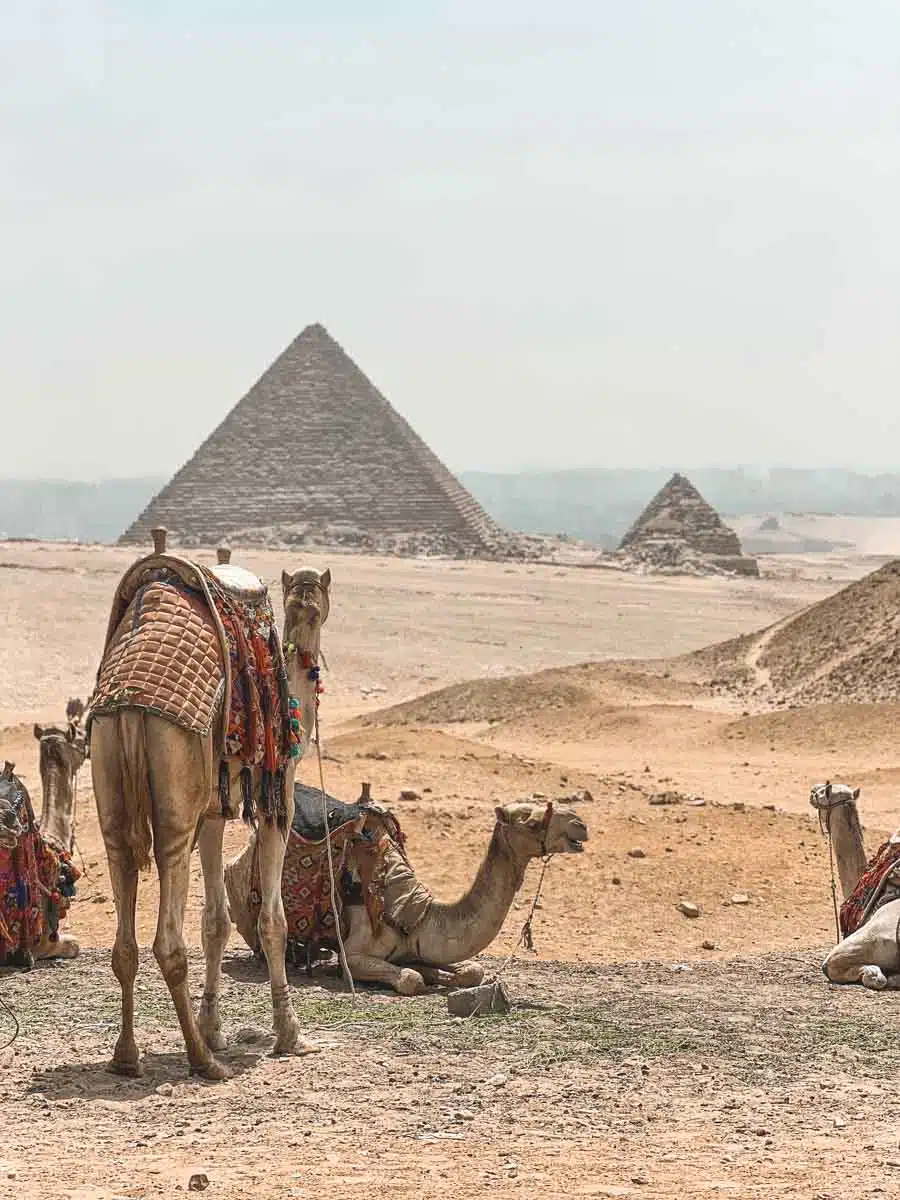 Leaving some free time to take a day trip is usually a smart idea when planning travel. Apps like GetYourGuide make planning day trips and skip-the-line tickets easier than ever.
Book Flights and Transportation
Now that you're ready to book your flight and transportation, you'll want to be sure you're using the right tools. Not to worry, I'll list a few of my favourites.
1. Compare Flight Options and Book Tickets
Skyscanner is hands-down my favourite choice for comparing flight options and booking airline tickets. Always set your preferred location and compare as many dates as possible for the best rates.

You can also look at one-way vs. round trip tickets, as I've occasionally found great deals this way. 
2. Consider Alternative Transportation Modes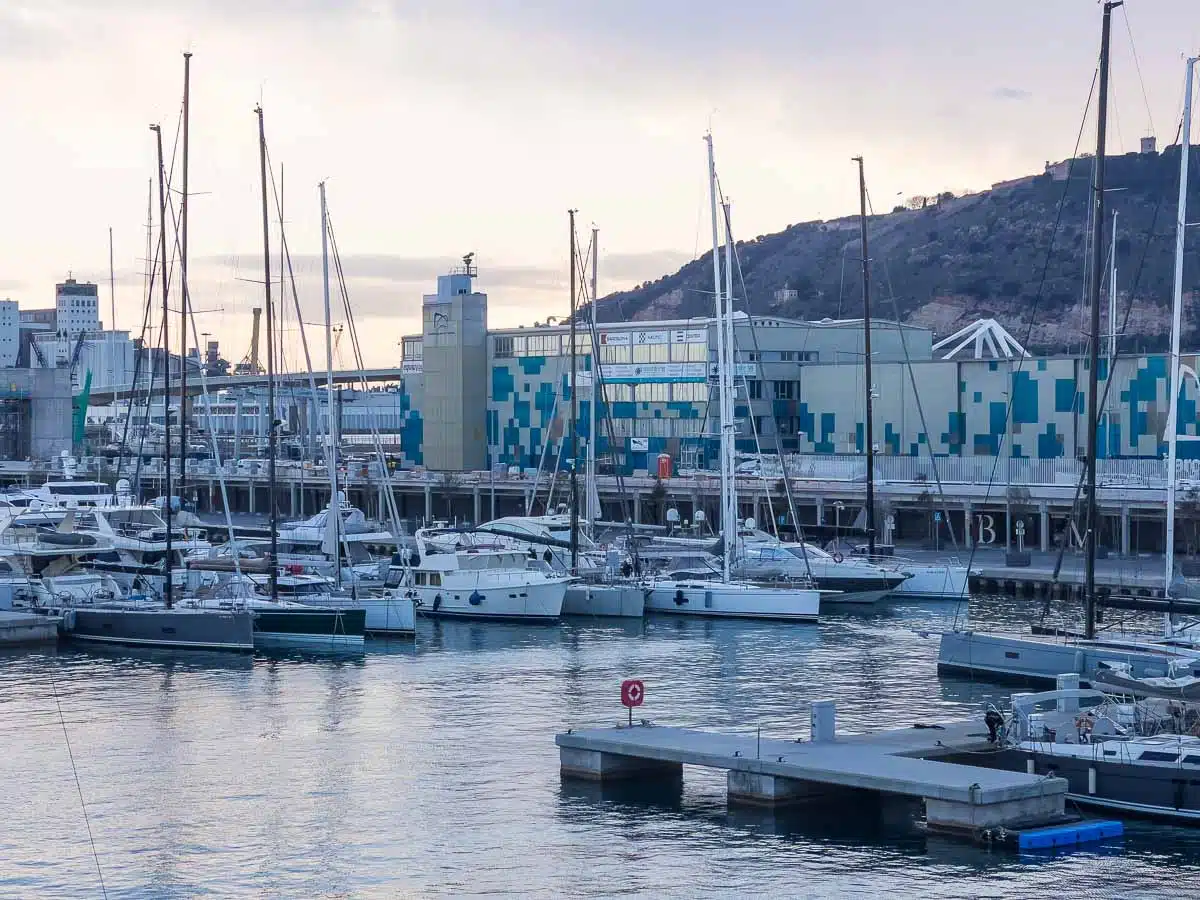 If you can choose alternative transportation, you may save money and travel more sustainability at the same time.

Websites like Byway Travel help organise trips on boats, buses, and trains. But you can also check on Kayak if you want to go at your own pace.
3. Research Local Transportation Options at Your Destination
Plan ahead and see if your destination has rideshare companies like Uber or if you're better off using taxis. 
You can also use Rome2Rio to map out the most efficient local transportation when planning day trips or moving from one area to another.
Book Accommodation
Now it's time to book your accommodation. Be sure to use reliable resources, compare prices, and read user-based reviews.
1. Research and Compare Accommodation Options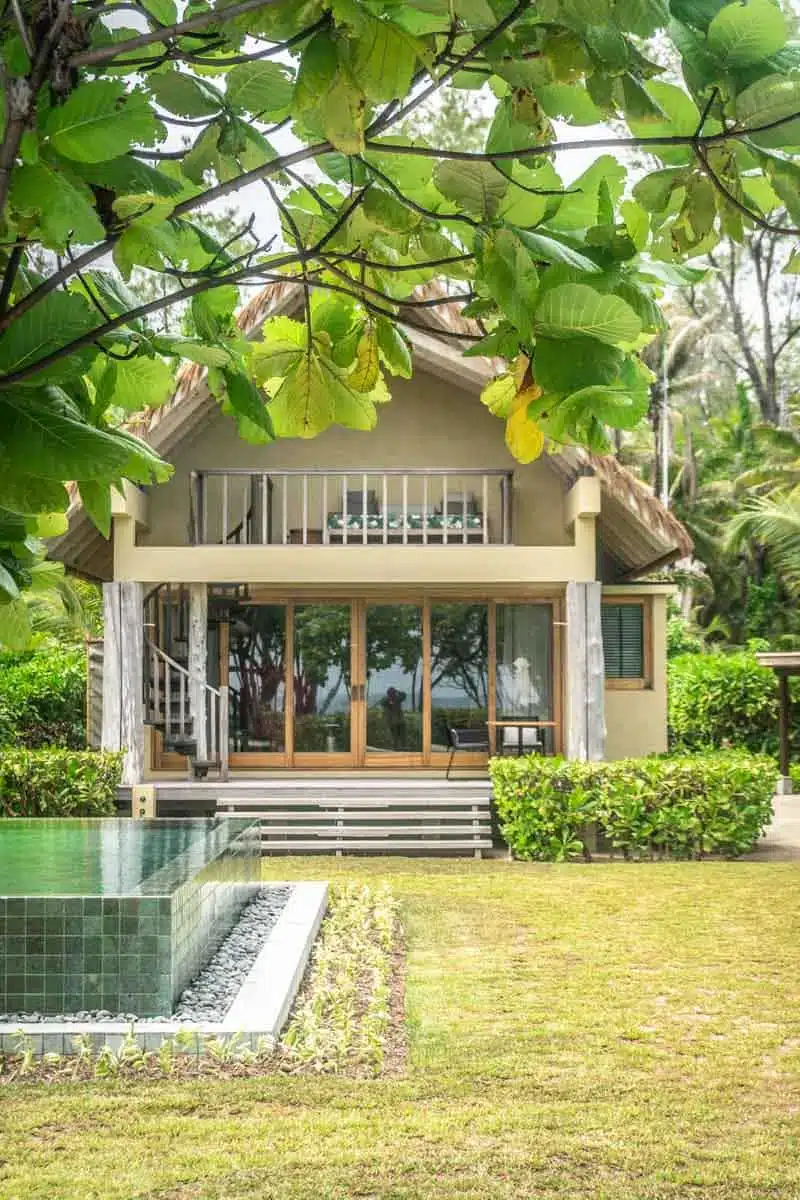 Always plan ahead and compare accommodation options across several sites. I primarily use Booking.com, but you can try websites like HotelTonight for last-minute deals on accommodation.

I typically start looking right away, lock in on a reasonable deal with free cancellation, and then check back several times as the trip approaches. You'd be surprised how often rates change, even day to day.
2. Consider Factors Like Location, Budget, and Amenities
Plan out what activities you want to do and get a hotel that allows you to access them easily while meeting your travel preferences for budget and amenities.

Use filters like 5-stars vs. 4-stars, price, and focus on specific neighbourhoods to narrow down your search.
3. Utilise Online Travel Agencies and Hotel Booking Websites
Travel agencies and hotel booking websites often come in handy when planning travel.

Whether you're looking for a traditional hotel, vacation rental, or even glamping sites, compare prices on Booking.com, Trip.com, and other major websites.
4. Read Reviews and Consider Alternative Lodging Options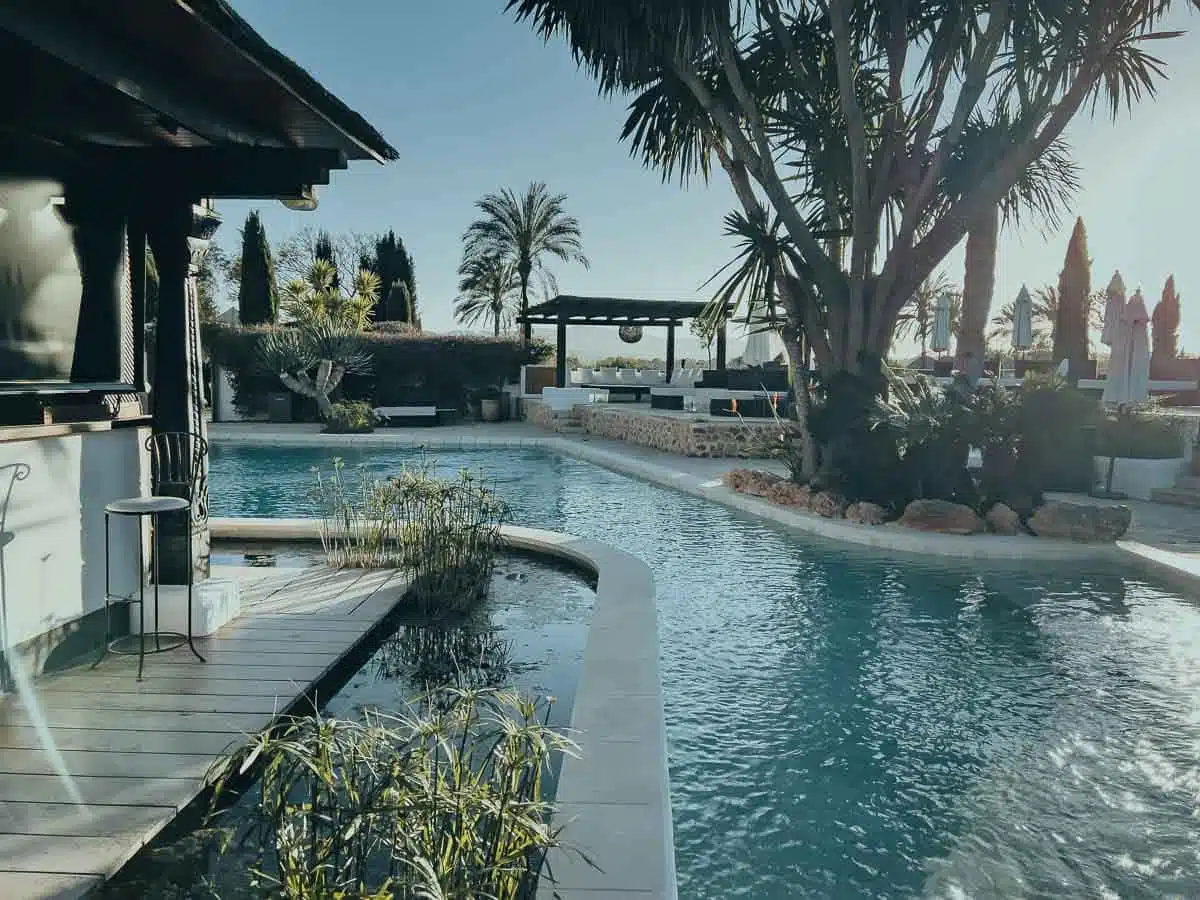 When looking for alternative lodging options, it's crucial to read reviews. Hostels, Airbnbs, and lodges are all viable choices, but you need to make sure you're picking a place with reliable hosts and happy customers.

For vacation rentals, I personally like Plum Guide because they carefully vet each property, only listing the best possible choices. Hostelworld is a good resource for screening shared rooms around the world.
Plan Activities and Experiences
When making your travel plans, schedule a few tours and tickets ahead of time. Here are some things to keep in mind when planning activities and experiences.
1. Prioritise Must-Do Activities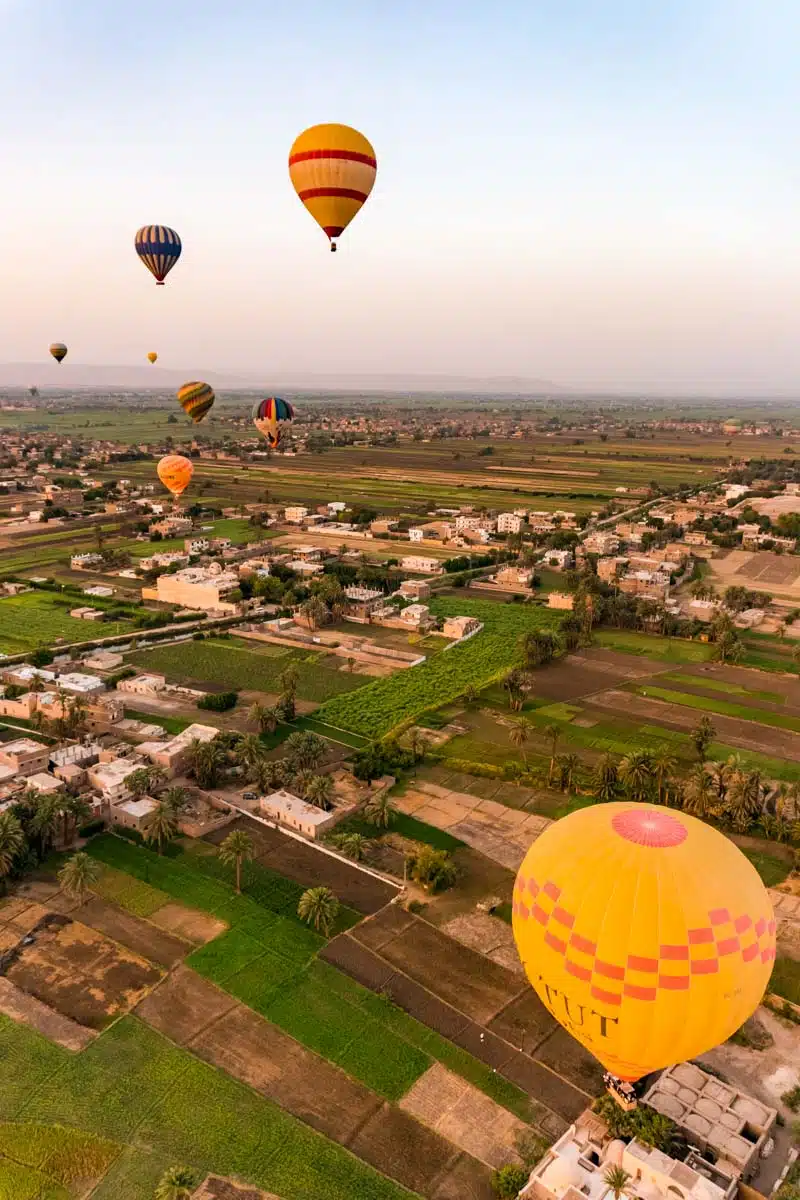 Choose what activities you can't miss when visiting a location. And book early.

Especially for last-minute travel, it's important to lock in as soon as possible on any tours or events that are at the top of your list.
2. Research and Book Tickets for Popular Attractions
Research and book your tickets far as far in advance as you can for popular attractions. I like to book skip-the-line tickets whenever possible, and I always read the ratings for which tour guides are the most popular.
3. Explore Local Events and Festivals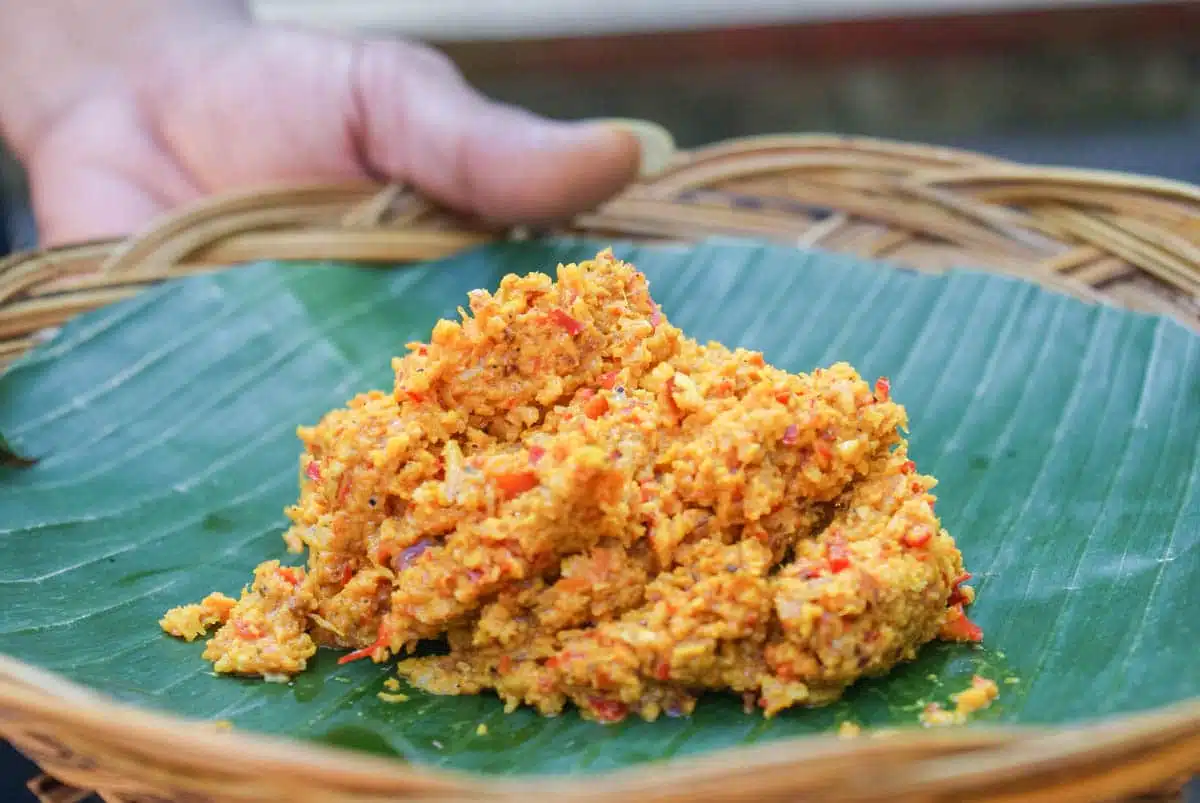 Another excellent option for scheduling things to do when you go on vacation is exploring local activities and festivals.

My favourite website for checking local calendars for upcoming events is Eventbrite, where you can find the best concerts, sporting events, and local festivals.
4. Consider Guided Tours or Local Experiences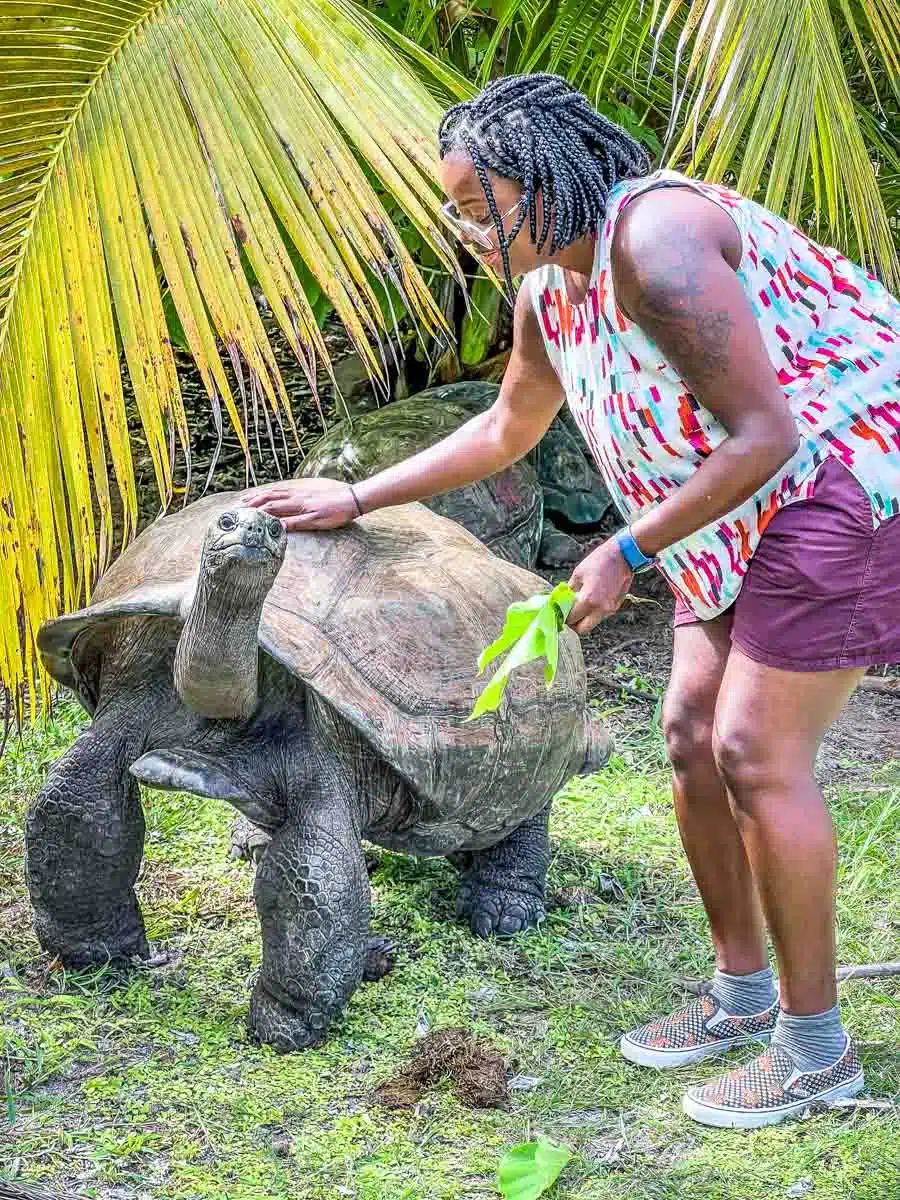 Guided tours are a great way to explore unknown locations. Viator and GetYourGuide both have plenty of tour guides and attractions to choose from, even when scheduling the week of your trip.

Alternatively, you can talk to your concierge. I've found some fantastic tours directly through hotels and Airbnb.
Pack Efficiently
Packing efficiently is a key component of planning a trip. Why? Because you'll want to be organised and prepared for your travels. Shedding any unnecessary baggage is a great way to remember your most important items.
1. Create a Packing Checklist Based on Destination and Activities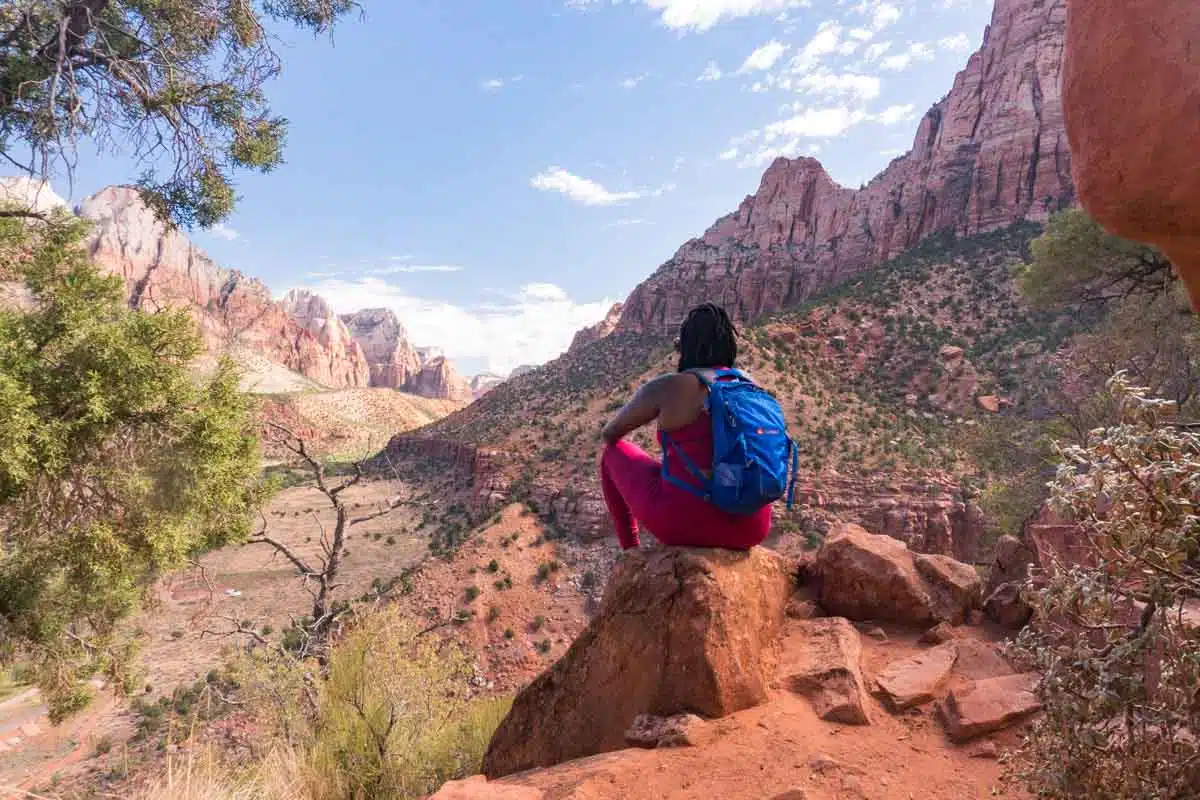 Create a packing checklist that's curated specifically to the destination of your choice.

Going hiking? I got you covered. Going on a tropical holiday? I'll fill you in on everything you need besides the beach blanket and flip-flops.

No matter where you go, you'll want to create a personalised checklist that matches your destination.
2. Pack Versatile Clothing Items and Essentials
Wherever you end up travelling, it's important to pack the most versatile clothing items and essentials.

Use PackPoint when planning your travels, and you'll have an expertly crafted list of clothing and essentials in minutes.
3. Consider the Weather and Cultural Norms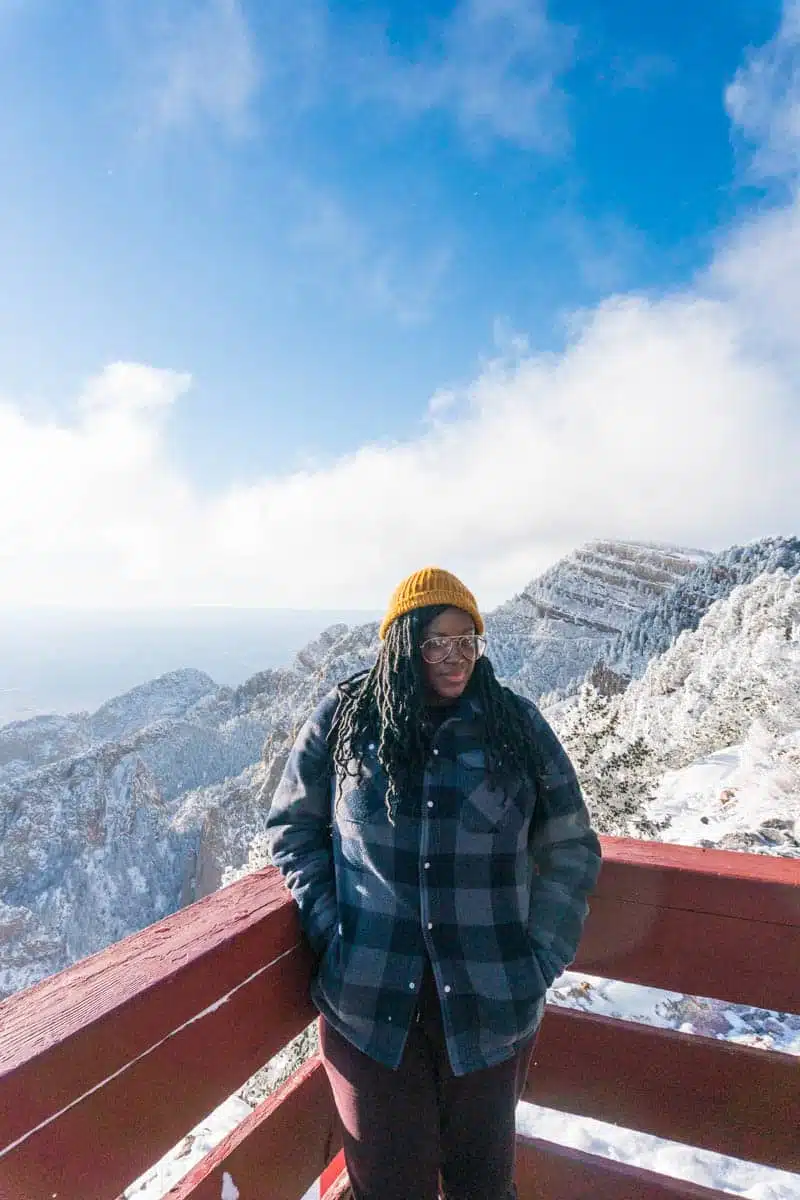 It may be tempting to only wear short sleeves and swimsuits to your beach holiday, but always consider cultural norms and weather patterns when planning a vacation.

You also never know when an idyllic day turns not-so-perfect if a storm rolls in. Carrot Weather offers frequently updated weather reports on an easy-to-use interface for both Apple and Android devices.
4. Utilise Packing Cubes and Compression Bags
Using packing cubes and compression bags help keep your belongings in tidy compartments that allow you to stay organised while moving from place to place.

I love the Eono 5, which comes with 4 small travel cubes and a laundry bag for easy and convenient storage. Each comes with a zipper and they are small enough to fit several in your suitcase.

Alternatively, you can use these compression bags to store your belongings in smaller suitcases.
Time to Go!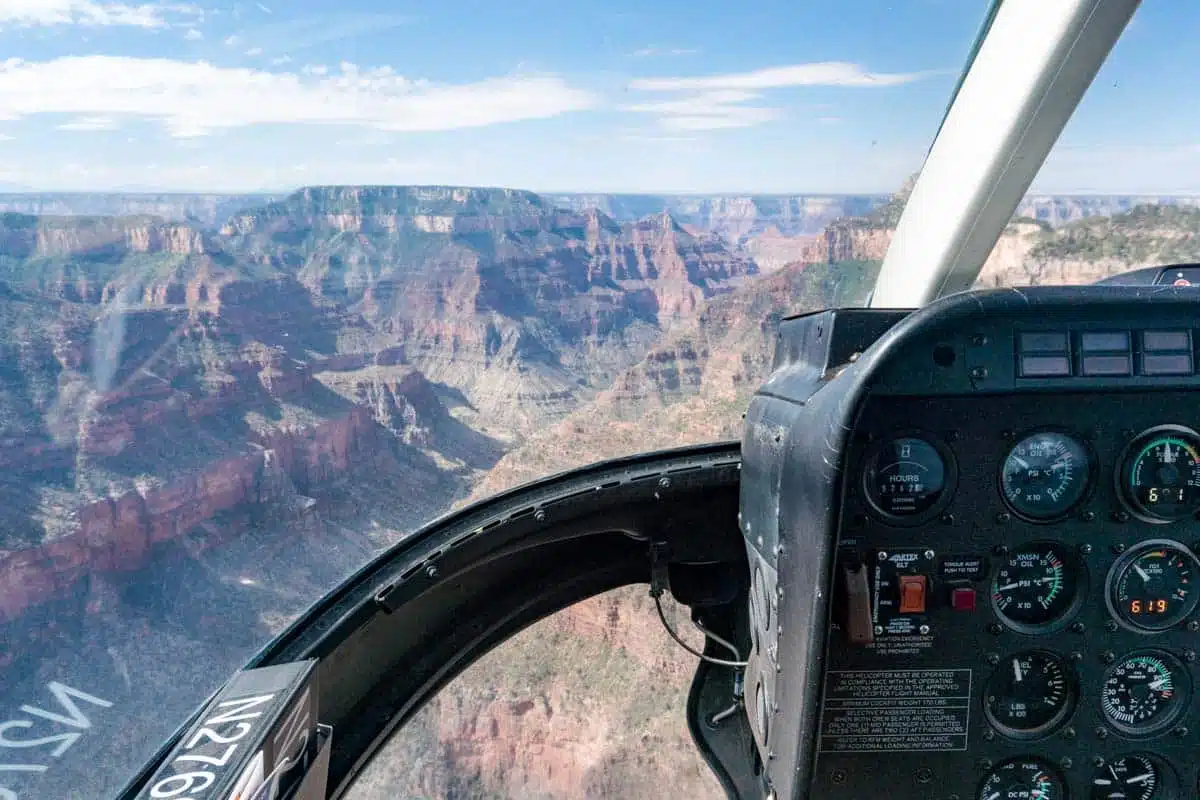 Alright, the hard work is mostly done. You've picked your location, booked your flight and hotel, and downloaded enough apps to keep you busy on the plane.

So now what? It's time to travel.

I'll teach you some tips on how to do it as effortlessly as possible.
Time-Saving Hacks and Insider Tips for Planning Your Trip
Use Travel Planning Apps and Websites
Always use travel planning apps and websites. For a quick breakdown of some of my favourites check out the following:
Opt for Direct Flights or Efficient Layovers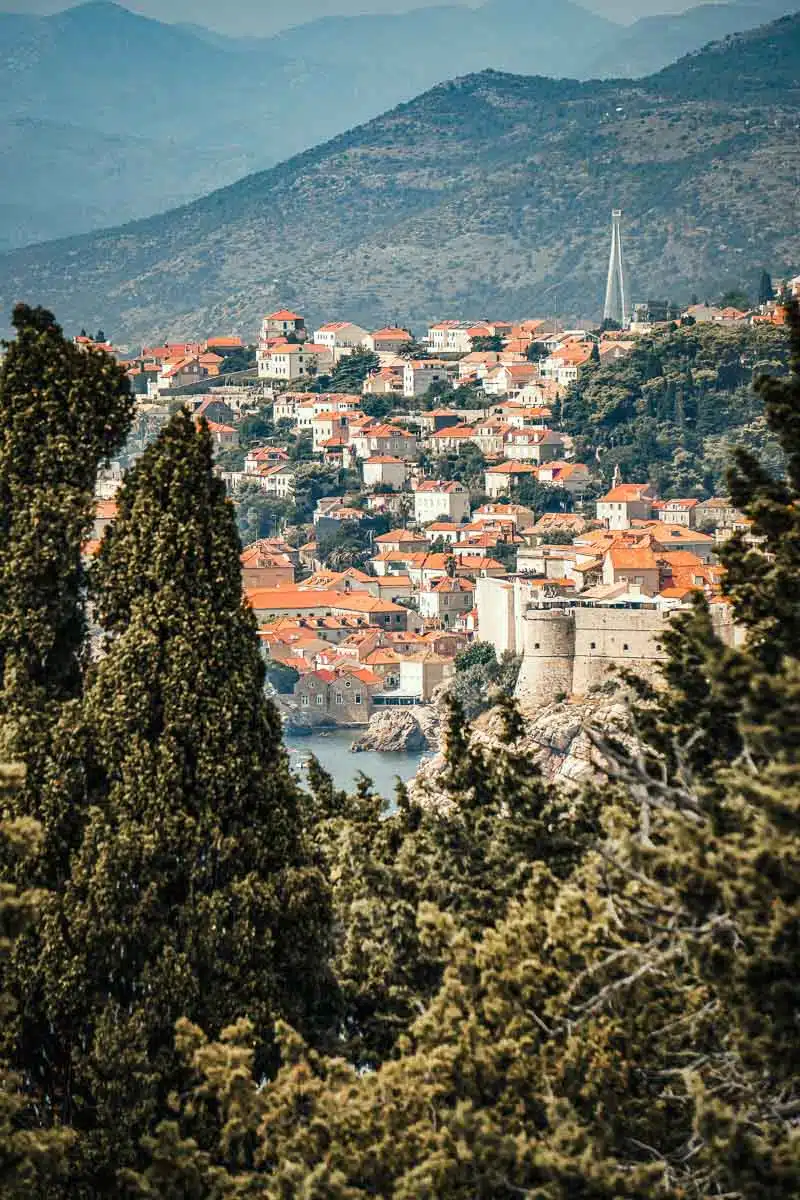 I try to fly direct whenever possible. You should too.

Why? Travel is often uncertain (especially over the past few years), so cutting out unnecessary flights is often worth the investment.

If you do have to connect to another airplane, be sure you have ample time to reach the next terminal, but also not so much that you're wasting hours in the airport.
Utilise Online Resources for Visa Applications
There are excellent resources online for Visa applicants.

First, check with your local government website to learn about any travel restrictions to other countries. Here are the websites if you live in the USA or the UK.

But you can also use Boundless to answer any questions you have about Visa Applications.
Get Annual Travel Insurance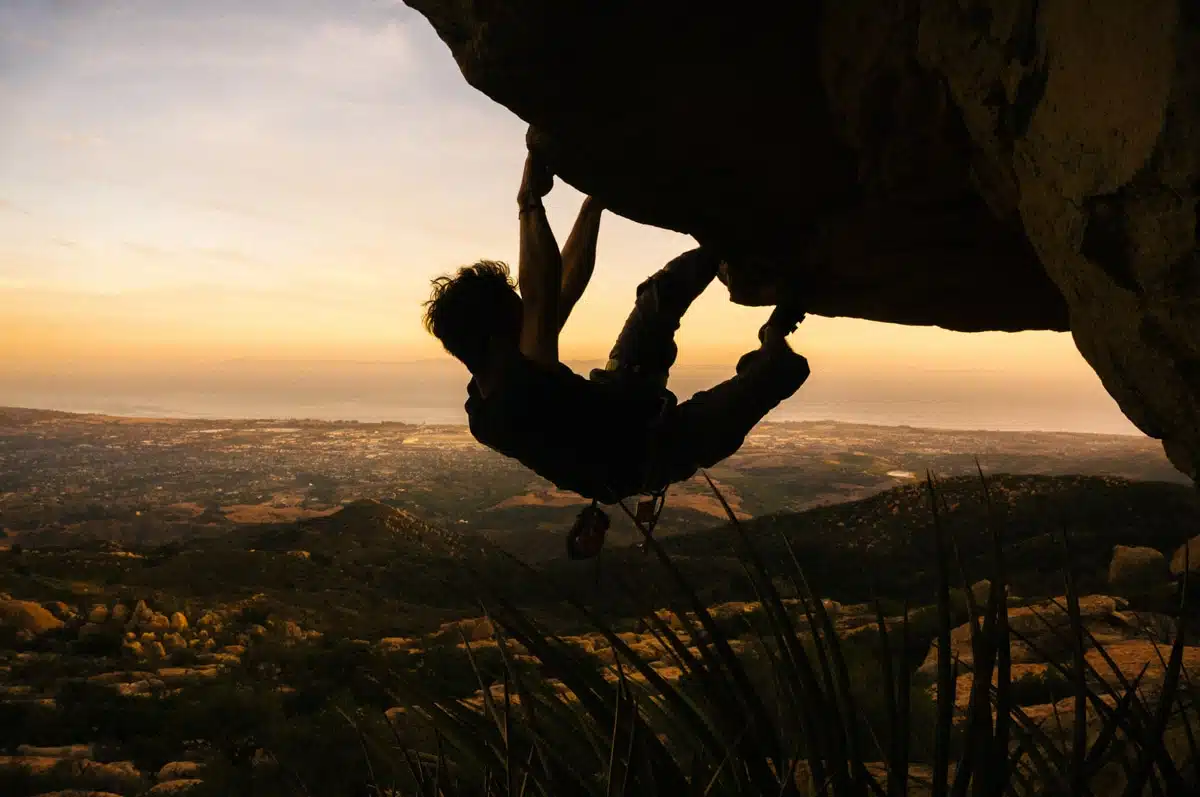 Travel insurance is something you may not consider when planning your holiday. If you're travelling internationally, give it some second thought.

You never know when a medical emergency or last-minute change may cost you thousands (if not more) of unexpected bills.

Some credit cards offer travel insurance built in (call your provider), but there are also some excellent annual travel insurance plans you can purchase from reputable vendors.

Allianz Travel and AIG Travel Guard are two popular options with relatively low annual fees and excellent protection against medical bills, lost luggage, and changes to travel plans.
Consider Off-Peak Travel to Save Money and Avoid Crowds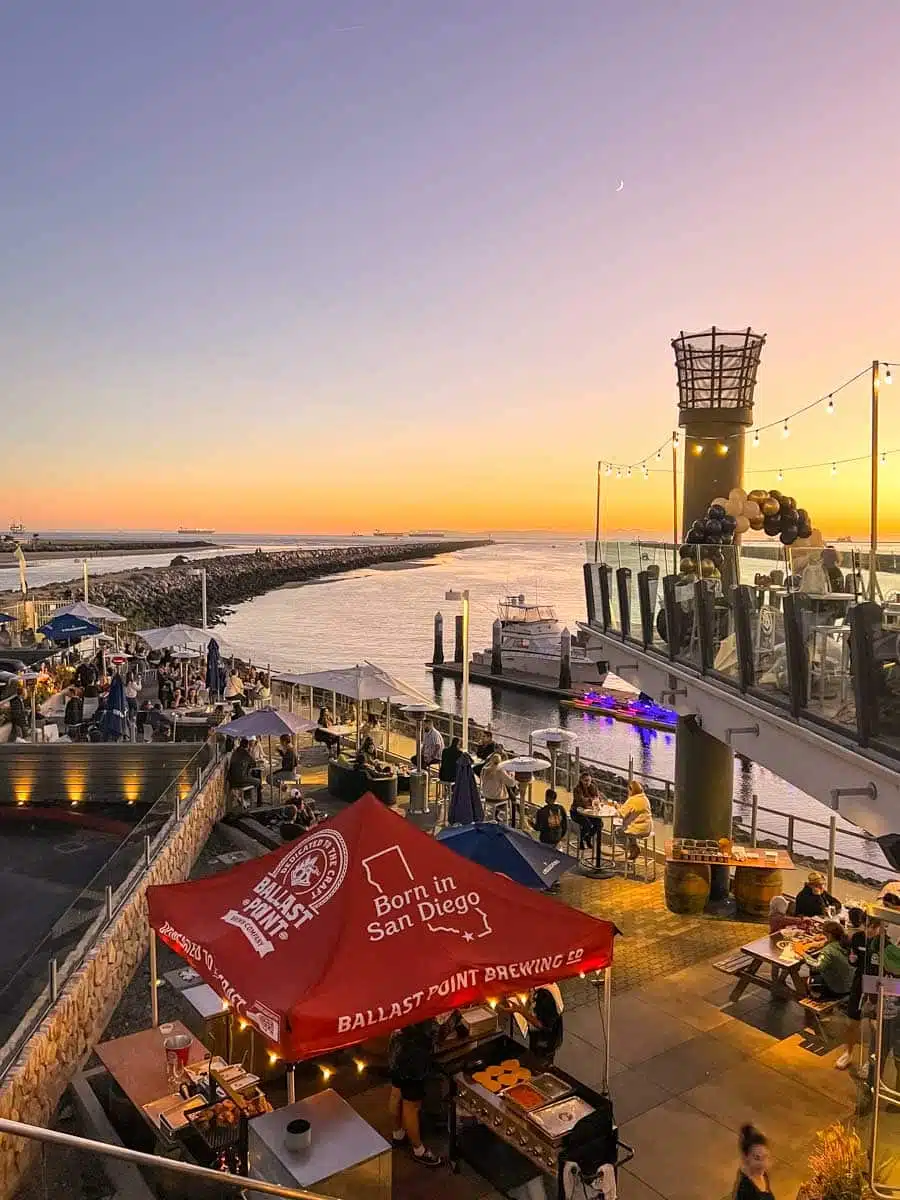 Whenever possible, travel during off-peak season to save cash and avoid the lines at the most popular landmarks, restaurants, and hiking trails.

Tourradar does a good job breaking down off-peak seasons by continent. You can also check The Discoveries Of if you're looking for specific cities or locations.
Digital Tools for Organising Documents and Managing Your Trip
It's a pretty good time to be alive when it comes to technology and preparing for your travels. There are lots of excellent choices you can use to organise your documents and manage your trip.

I like to use Evernote to make my travel itinerary and keep everything organised in one place. Google Docs is also an excellent tool for taking notes and saving vital information on the cloud and offline.

Alternatively, you can also use TripIt to keep track of your flights and hotels and keep your passport information as a digital record. It works surprisingly well.
Pack Light to Save Time and Money on Baggage Fees 
Packing light can save you time and your hard-earned cash. It also allows you to be more flexible with your travel plans and get from place to place faster when you're not towing an oversized roller.

But the main reason I spend time organising my luggage as efficiently as possible is that it makes finding essential items on the plane or in the hotel room so much easier. Trust me.
Conclusion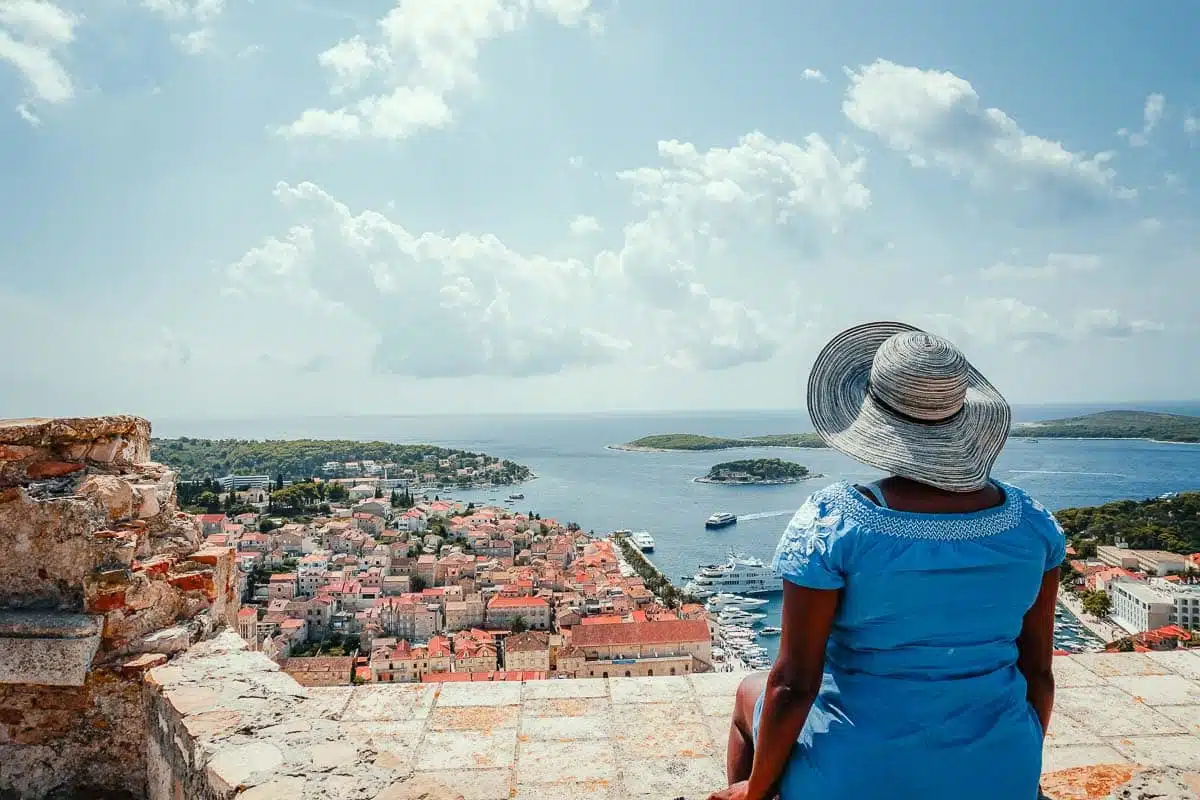 Now that you know how to plan every detail of your upcoming holiday, you're one step closer to stress-free travel.

Whether you're setting sail on your first cruise or taking a quick city break, you can use these travel planning apps, resources, and tips to make your holiday feel like a vacation, and not work.
Love This? Save and Share on Pinterest