The best luxury destinations around the globe right now. Immerse yourself in the travel experience in these exclusive and sought-after spots.
As I've gotten older, I've certainly come to appreciate a little bit of luxury. Gone are the days where I'm happy to hit up hostels and sleep shoulder to shoulder with strangers, or eat terrible food to save cash (been there, done that – believe me).
Nowadays, I would much rather spend my vacations at luxe resorts with world-class service, incredible food and plenty of amenities.
Luxury is a subjective concept. You might believe you'll only find luxury at pristine tropical retreats where turquoise waters meet glistening white sands. But plenty of grandeur is waiting for you to discover in some of the world's bustling cosmopolitan cities too – or in the midst of the great plains of a safari park.
Whether you're planning a romantic honeymoon, celebrating a special moment or you just fancy treating yourself to an epic vacay (you totally deserve it), these luxury vacation destinations promise a tapestry of unforgettable experiences and extravagance.
Let's dive into the best luxury destinations of 2023, so you can add a few more additions to your ultimate travel bucket list…
Best Luxury Destinations
The Seychelles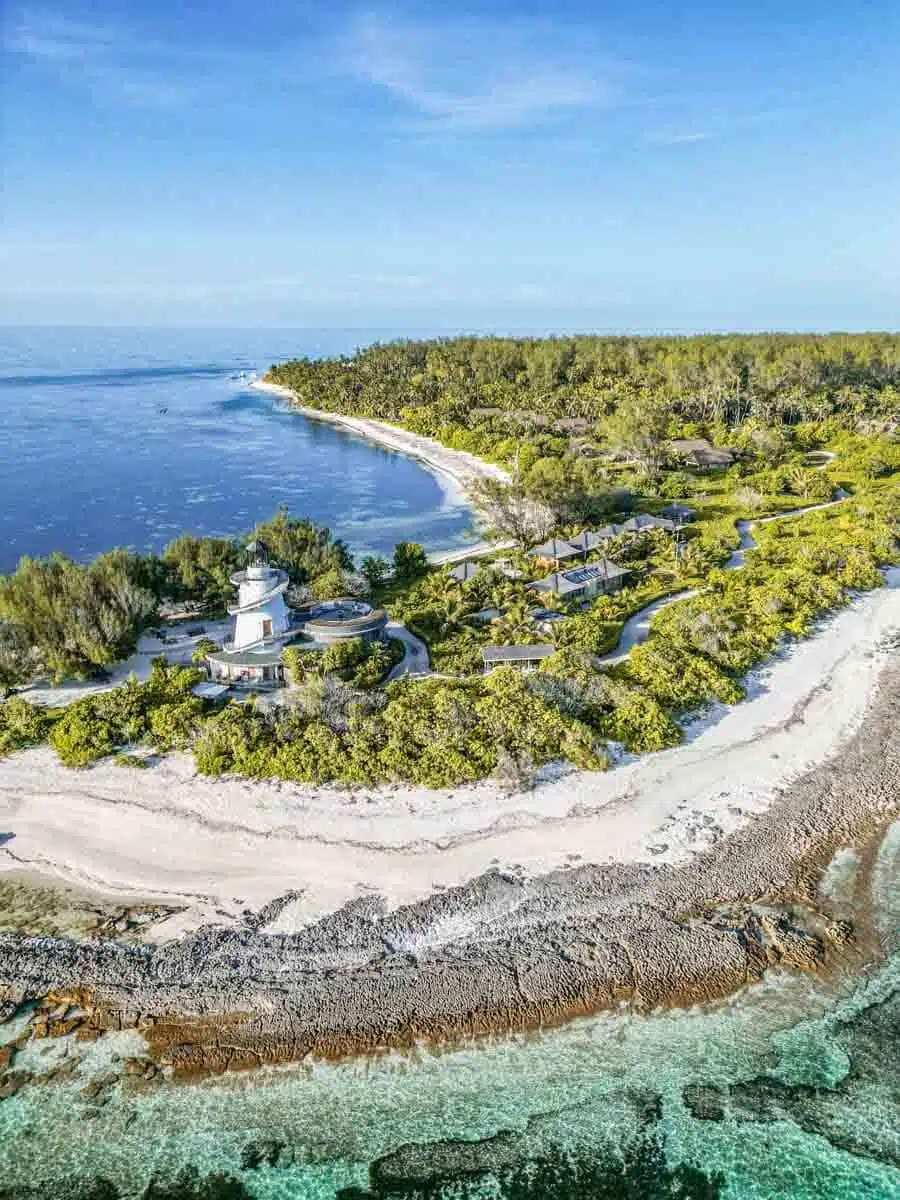 It's no secret that the Seychelles is the king of opulent vacations. If you haven't been already, put Seychelles at the very top of your list of luxury travel destinations, and you won't regret it.
With white sands and crystal-clear turquoise water, everything about the Seychelles exudes luxury and tranquility. Honestly, it's one of the best destinations I've ever travelled to – I took my second trip last year and am already eyeing up a third.
Whether you choose to spend two weeks in the Seychelles lounging on Mahé's beaches or venturing to the pristine environs of Praslin and La Digue is totally up to you (hint: I'd recommend booking a trip long enough to do it all).
You won't be short of lavish accommodation, either – so much so that deciding where to stay in Seychelles can be tricky.
Top Tip: Read all about my time at the Four Seasons Desroches Resort and why you need to stay there.
Mauritius
The fact that the small island of Mauritius is also known as "The Jewel of the Indian Ocean," is a pretty convincing reason to visit on its own. iIf that isn't enough, perhaps the sheer beauty of Mauritius will do the trick.
Its landscape blends luscious forests, intricate mangroves and picture-perfect shores – and you'll also find some of the world's best beaches in Mauritius. But, beyond its coastlines, Mauritius boasts cascading waterfalls, volcanoes, tropical wildlife and plenty more.
Make a beeline for the thundering cascades of Chamarel Waterfall, a vision straight out of Jurassic Park – it's one of the island's must-see sights.
Top Tip: To experience world-class luxury at one of the world's most luxurious vacation destinations, stay at the One&Only Le Saint Géran in Mauritius.
Botswana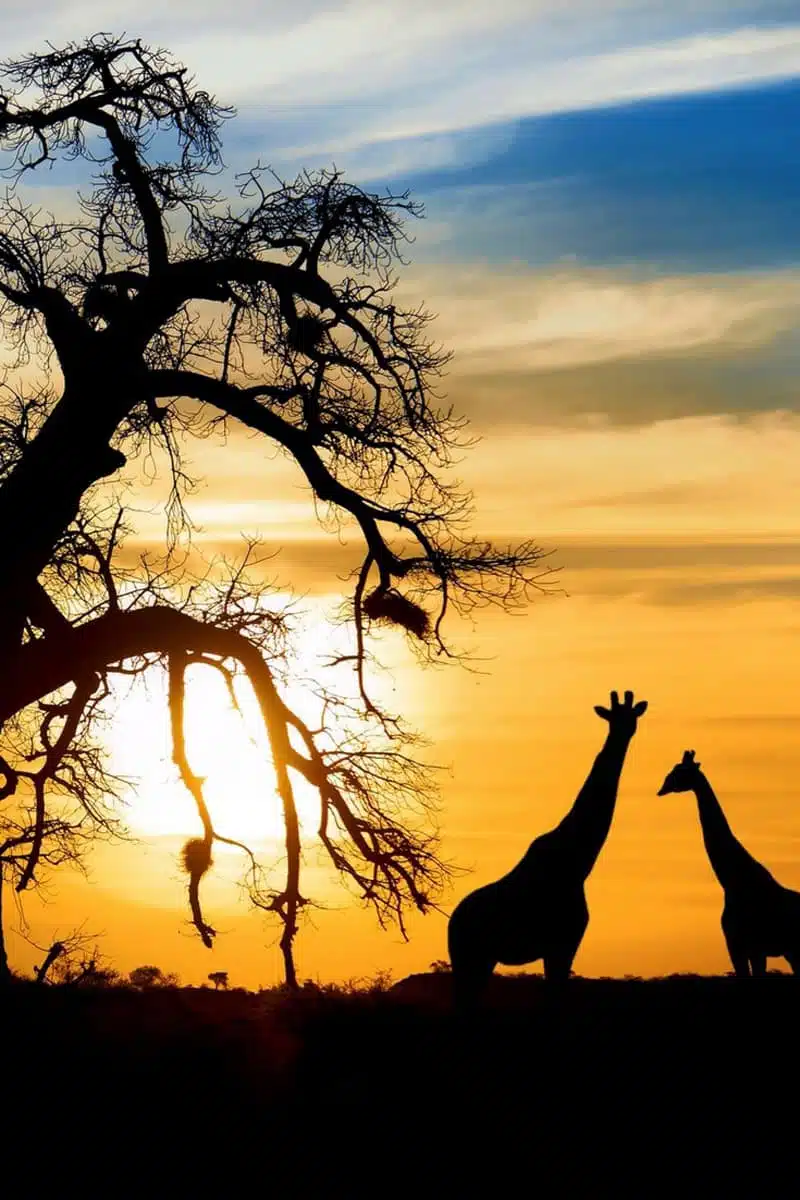 Want to experience some of nature's most incredible phenomena while enjoying a unique luxury experience? You need to go to Botswana.
Why? This magnificent country in the heart of Southern Africa boasts vast expanses, rich wildlife, and unforgettable experiences.
For the most fruitful vacation, visit Botswana from June to October. This way, you'll witness more wildlife on stunning sunset hot air balloon rides and early morning champagne breakfasts in the vast plains.
Top Tip: Stay at Nxabega Okavango Tented Camp for an authentic luxury experience.
Bora Bora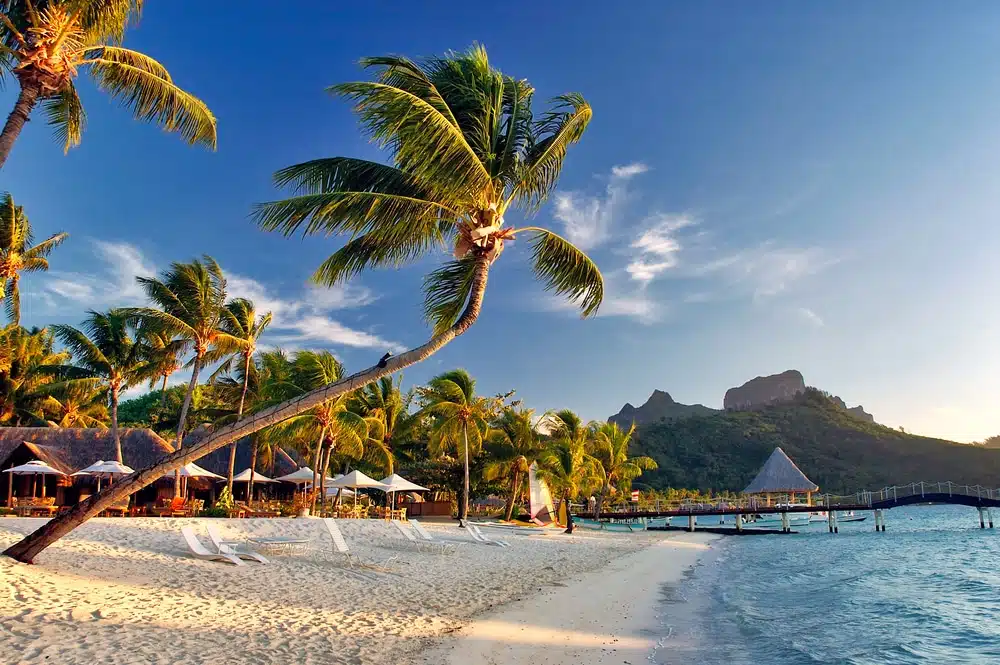 We've all seen the bungalows on stilts that make Bora Bora so instantly recognisable.
Celebrated for its unbeatable natural beauty and idyllic scenery, this island in French Polynesia offers a luxury experience that most could only dream of.
Bora Bora has so much to explore, and its tropical climate makes it the perfect winter sun destination – who wouldn't want to flop and drop on those stunning beaches?
That said, scuba diving is incredible here, so if you're looking to brush up on your skills in between sunbathing sessions, plan a trip to Bora Bora asap.
Top Tip: Want the vacation of your dreams in a luxurious overwater villa? The Conrad Bora Bora Nui is an exceptional hotel offering the most opulent experience.
Antigua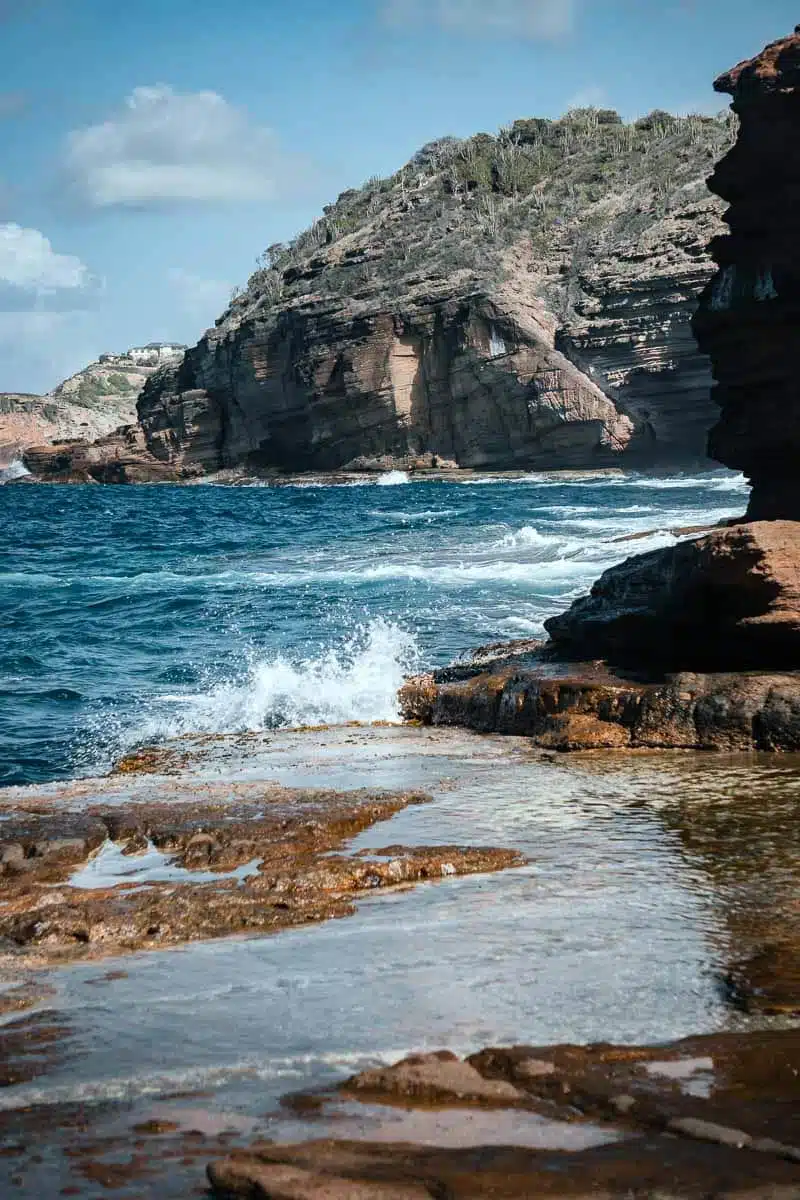 I've just returned from a trip to Antigua and I'll level with you – it's a pure slice of Caribbean paradise.
The island's sun-soaked shores are perfect for indulging in the finer things in life. Besides the magnificent beaches and remarkable marine life, Antigua offers a vibrant and colourful culture that is a straight-up joy to immerse yourself in.
While the pristine beaches are a major attraction, you'll find that the warm hospitality and delicious Caribbean cuisine make Antigua truly unique.
Spend a day wandering around St Johns or head up to a party at the Shirley Heights overlook and I guarantee you will fall head over heels for this island (as I did on my recent trip).
Top Tip: Read my review of Tamarind Hills – one of the best resorts on the island for ultimate luxury.
Martinique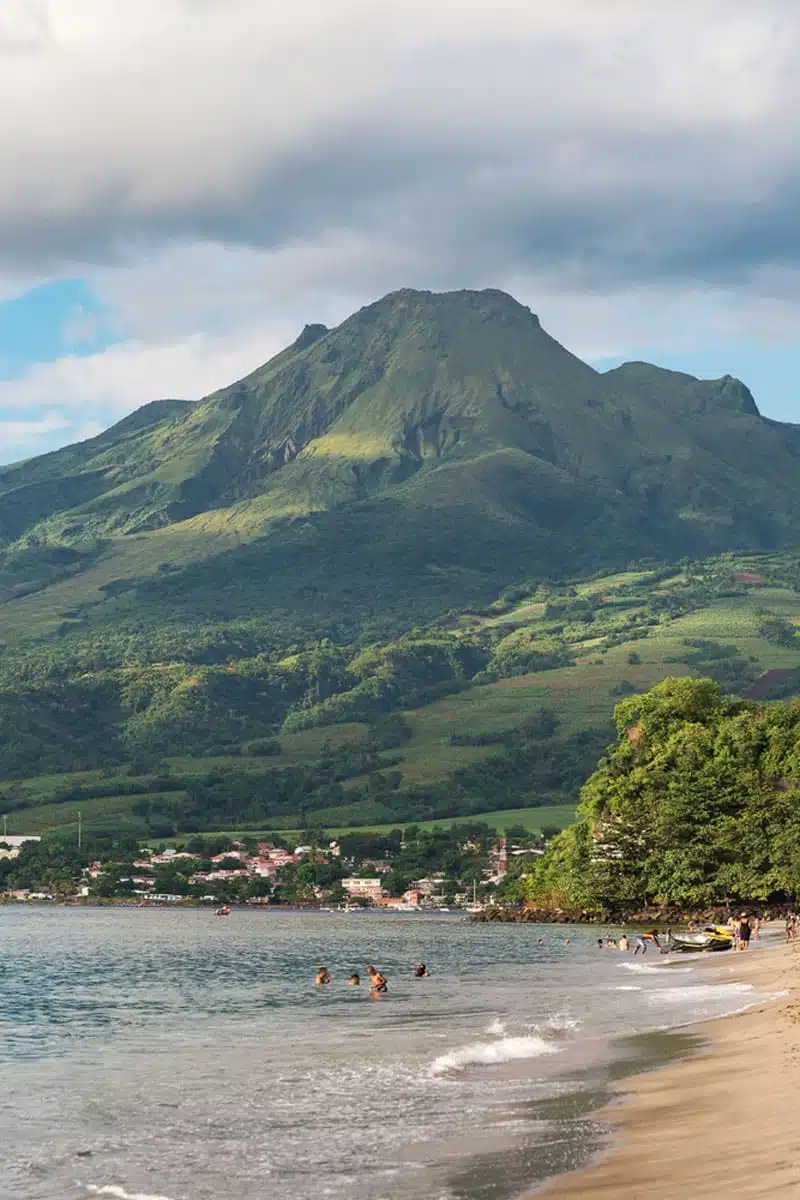 Martinique is one of the most luxurious places in the world, yet it manages to slip off the radar of many travellers, to the point that many people have never even heard of it. Because of this, it also holds the status of one of the world's most exclusive vacation destinations.
A tiny gem in the Caribbean, this hideaway is a fantastic destination, offering a beautiful blend of French and Creole cultures set in a tropical paradise.
Whether you want to explore Martinique's history and scenery or just enjoy your days on its golden beaches, you will surely find a lot to love on this island.
Top Tip: Stay at Diamantchery Hotel for a taste of luxury in Martinique.
Dubai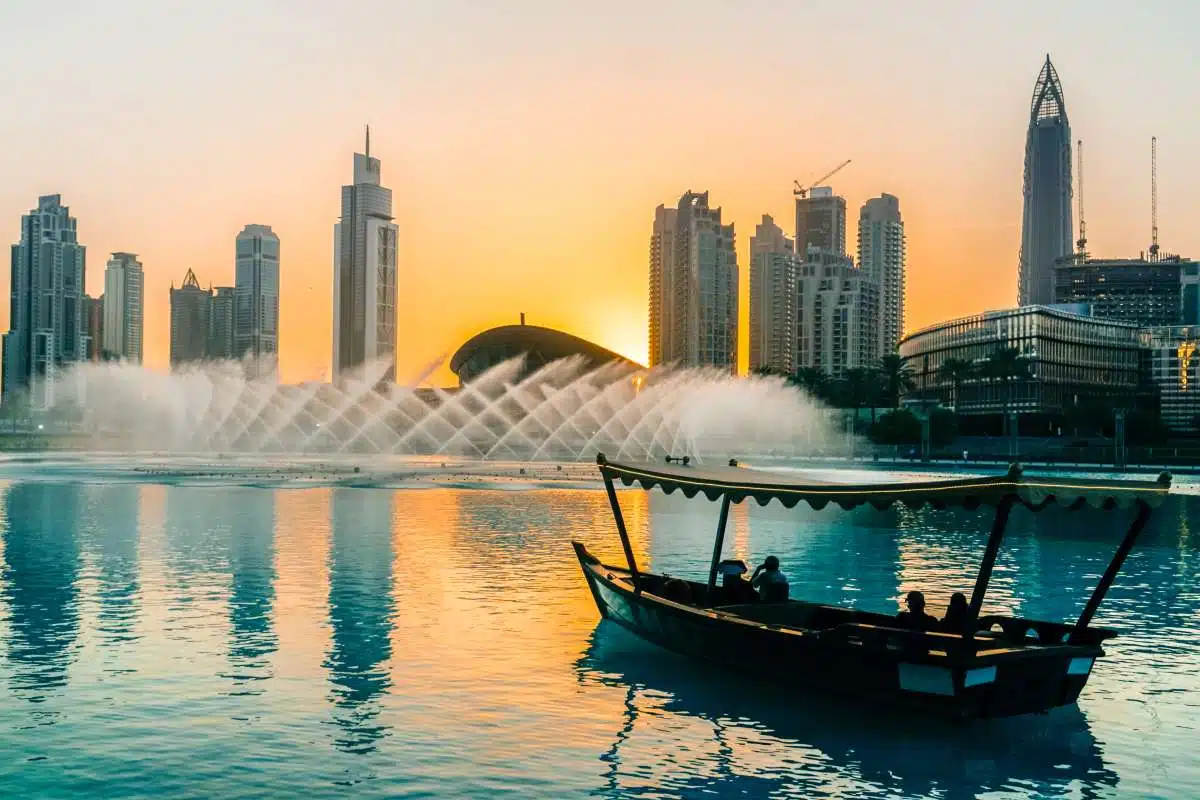 I'll bet that when you think of totally bougie holiday destinations, Dubai is at the forefront of your mind. And it's no wonder: this state in the United Arab Emirates is famous for its high-end living.
Dubai boasts some of the most luxurious experiences in the world, scattered amongst its impressive skyscrapers and man made marvels. If your idea of a luxury vacation means living like royalty, complete with indulgent spas and stellar food, Dubai should be at the top of your list.
Go for an adventure with no shortage of fast cars, designer boutiques, Michelin-starred chefs and lavish resorts. Plus, this city never sleeps; Dubai's nightlife is something you have to experience at least once.
Top Tip: The Waldorf Astoria Dubai Palm is one of Dubai's most opulent resorts with world-class amenities.
The Maldives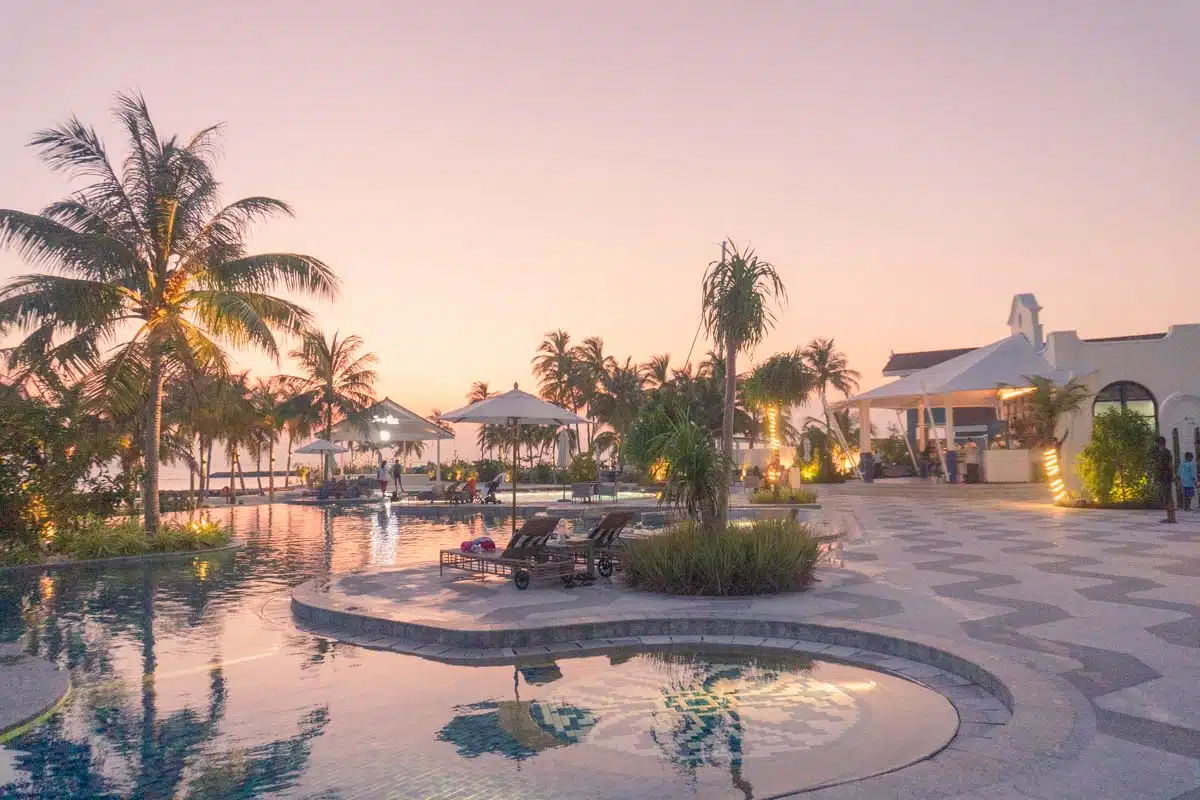 Is anyone going to be shocked that I've included the MaldivesEgypt on my list of luxurious vacation spots? No. Does it undoubtedly deserve its place in this guide? Yes.
Let's just put it this way: if it's magnificent sunsets and pristine beaches you're after, you can't go wrong with a trip to the Maldives.
The choice may be tricky when it comes to picking the country's best hotels: each offers its own unique taste of luxury.
Whichever you choose, know that between lounging on the beach and indulging in delicious Maldivian cuisine, you can explore the culture-rich atolls or enjoy exquisite spa treatments.
Top Tip: You can't visit the Maldives without staying in an overwater villa. The Waldorf Astoria Maldives Ithaafushi offers idyllic villas and 11 spectacular dining venues.
South Africa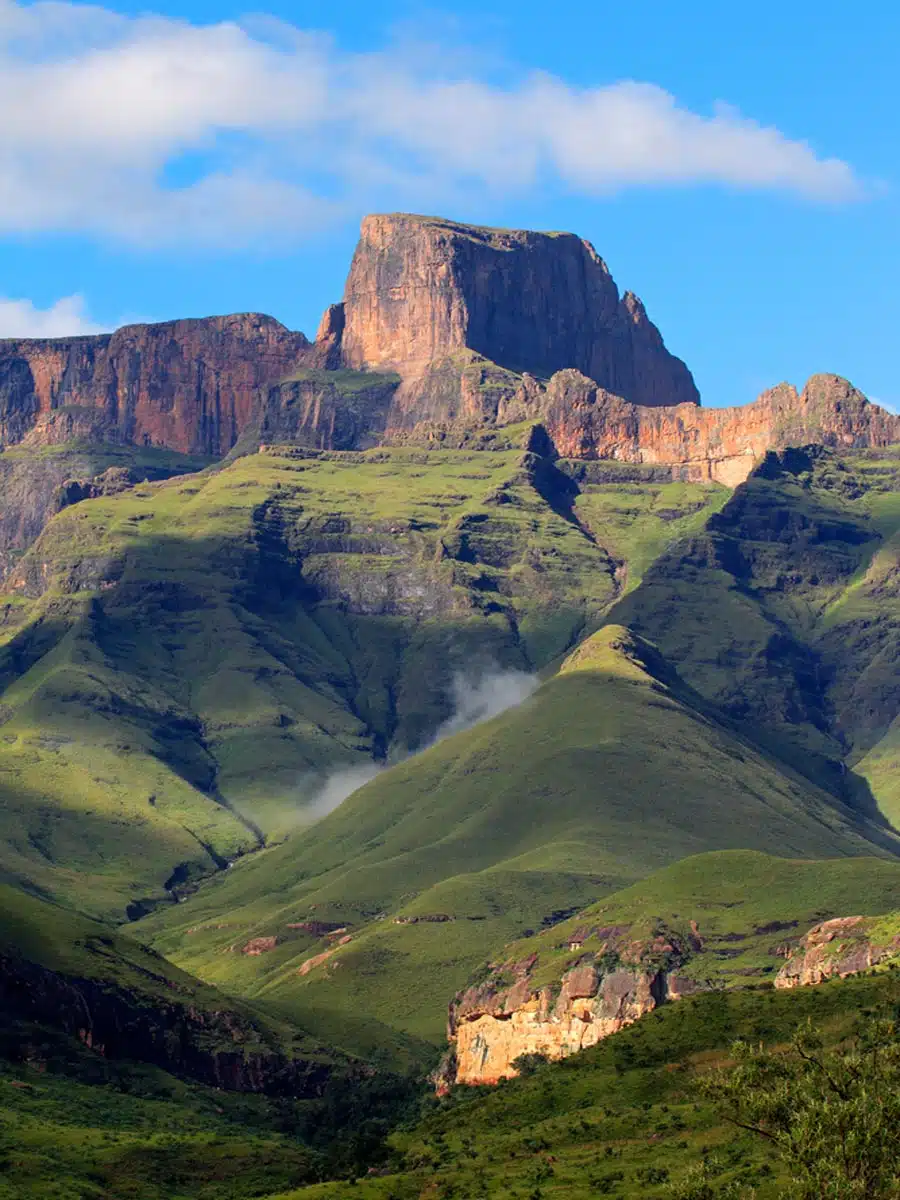 I love South Africa. And, while you can see the country in a more budget-friendly way, splurging on a luxe trip really is the way to go.
South Africa boasts some of the world's most beautiful and unique coastlines, mountains and savannahs. If you can't decide whether to enjoy an ocean-side, mountain or safari retreat, South Africa is one of the best luxury vacation spots to visit – you can have it all!
While the Western Cape offers stunning coastlines and beautiful mountain backdrops, a short trip to the northeastern part of South Africa will find you in the incredible Kruger National Park.
Here's my ultimate 2-week South African Itinerary to help you get started.
Top Tip: Start your luxury vacation at the One&Only Cape Town and end it at Sabi Sands Game Reserve in Kruger National Park.
Egypt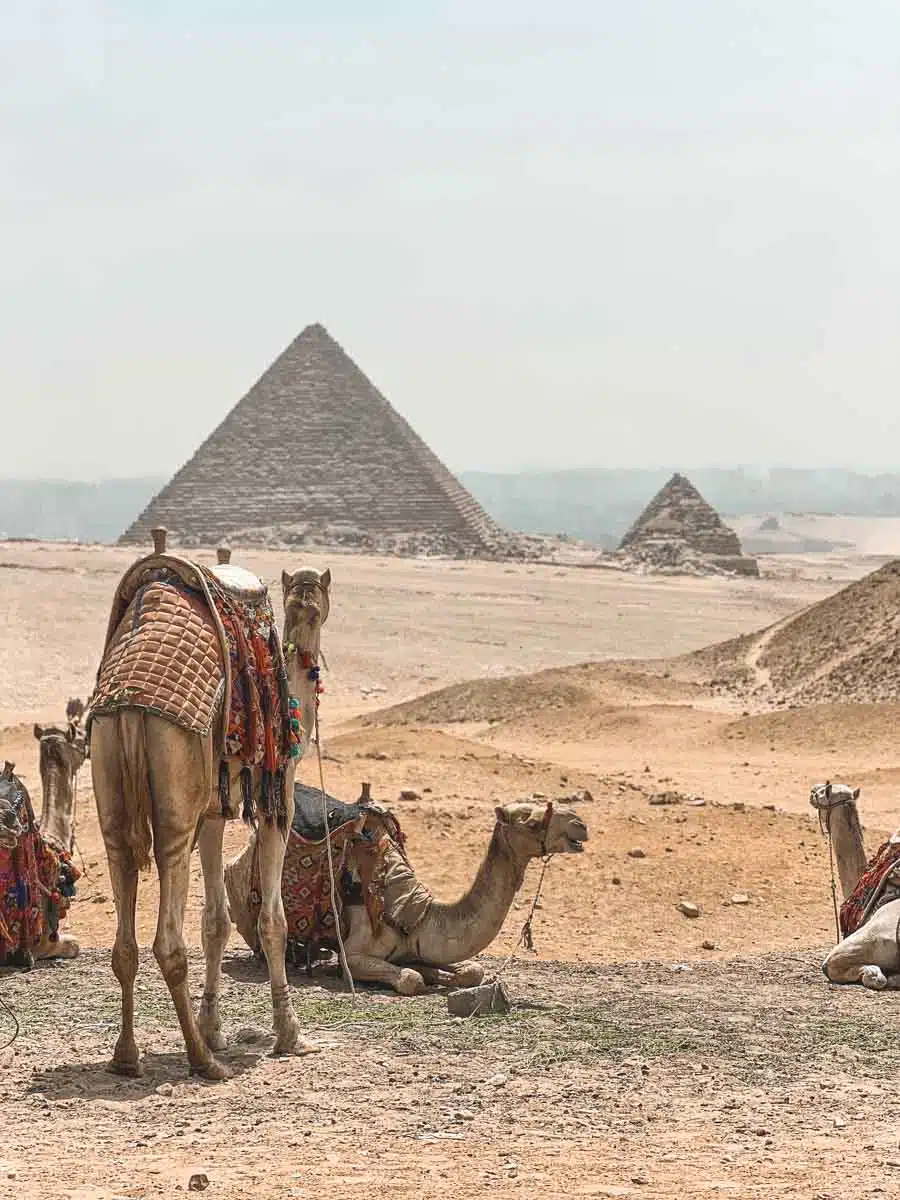 You might not think Egypt is one of the top luxury holiday destinations. But I spent a couple of weeks there last year and indulged in some of the most luxurious experiences – between visiting Egypt's remarkable landmarks, of course.
How about cruising the Nile on a luxurious riverboat while feasting on gourmet cuisine and enjoying a highly-personalised service. Or, staying at a world-class hotel and unwinding with rejuvenating spa experiences after a day of hot air balloon rides over the desert and exploring ancient temples?
Sounds like heaven, right?
Top Tip: Stay at the Four Seasons Resort Sharm El Sheikh for a superb experience like no other.
Bali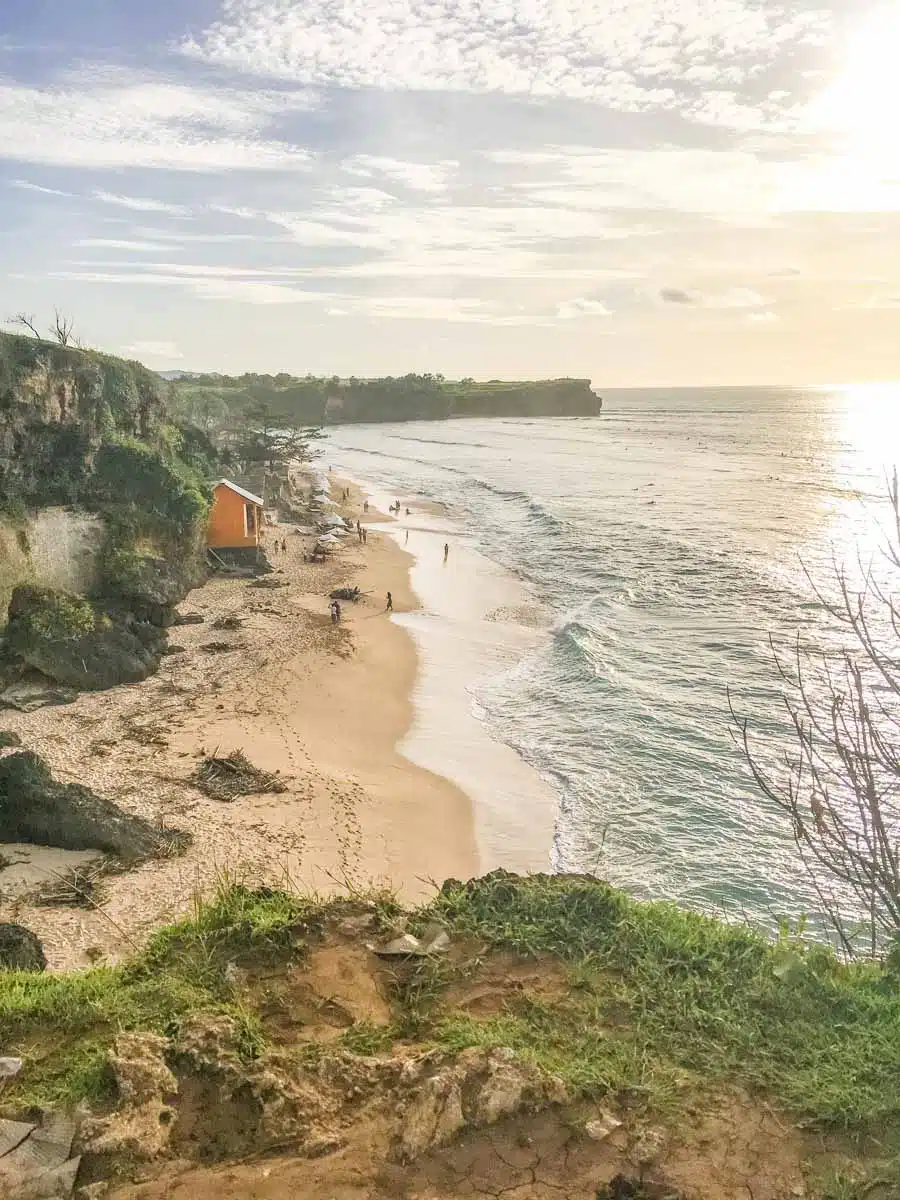 One of the reasons that I love Bali so much is that you can enjoy an opulent experience at a fraction of the price you can elsewhere. It's no wonder then that Bali is a popular location for indulgent vacations..
Many of Bali's resorts occupy pristine pockets of coastline that are perfect for soaking up the sun and the sea. Bali also boasts a rich culture and delectable cuisine that you can find on almost every corner, making it a delightful getaway.
Spend some time along the coast in Uluwatu or Seminyak, or head to Ubud and stay in the lush jungle, surrounded by rice paddies. Or, head to one of Bali's many nearby islands – I adore Nusa Penida – for an even more exclusive escape.
Not sure where to start? Here's my perfect 2-week Bali itinerary to give you some inspo.
Top Tip: Book a few nights at the Amandari in Ubud for world-class luxury – it's one of the best hotels I've stayed in to date.
Monaco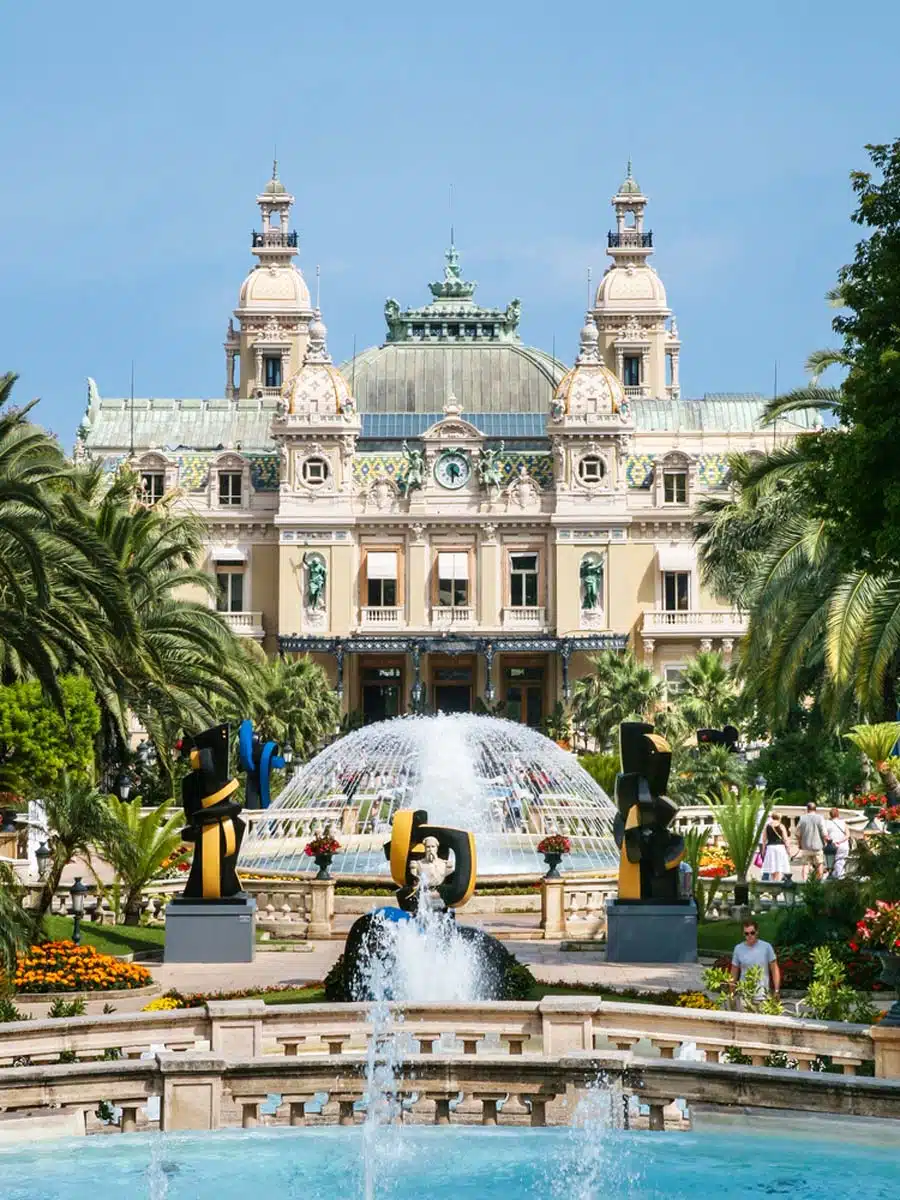 Sure, there's no shortage of glitz and glamour in Monaco. One of the world's wealthiest countries and most expensive vacation destinations, Monaco is famously a playground for the rich.
What's less talked about though is that it's also a beautiful country to visit, with plenty to offer.
Spend your days hopping from Monaco's grand casinos, clubs and bars, dining at the finest restaurants or simply lapping up the gorgeous coastline.
If you're into motorsport, the best time to visit is during the Monaco Grand Prix, as the entire state comes alive. Otherwise, visit at the tail end of summer for gorgeous weather without the heaving crowds.
Top Tip: Hôtel Hermitage Monte-Carlo is one of Monaco's most extravagant places to stay.
Amalfi Coast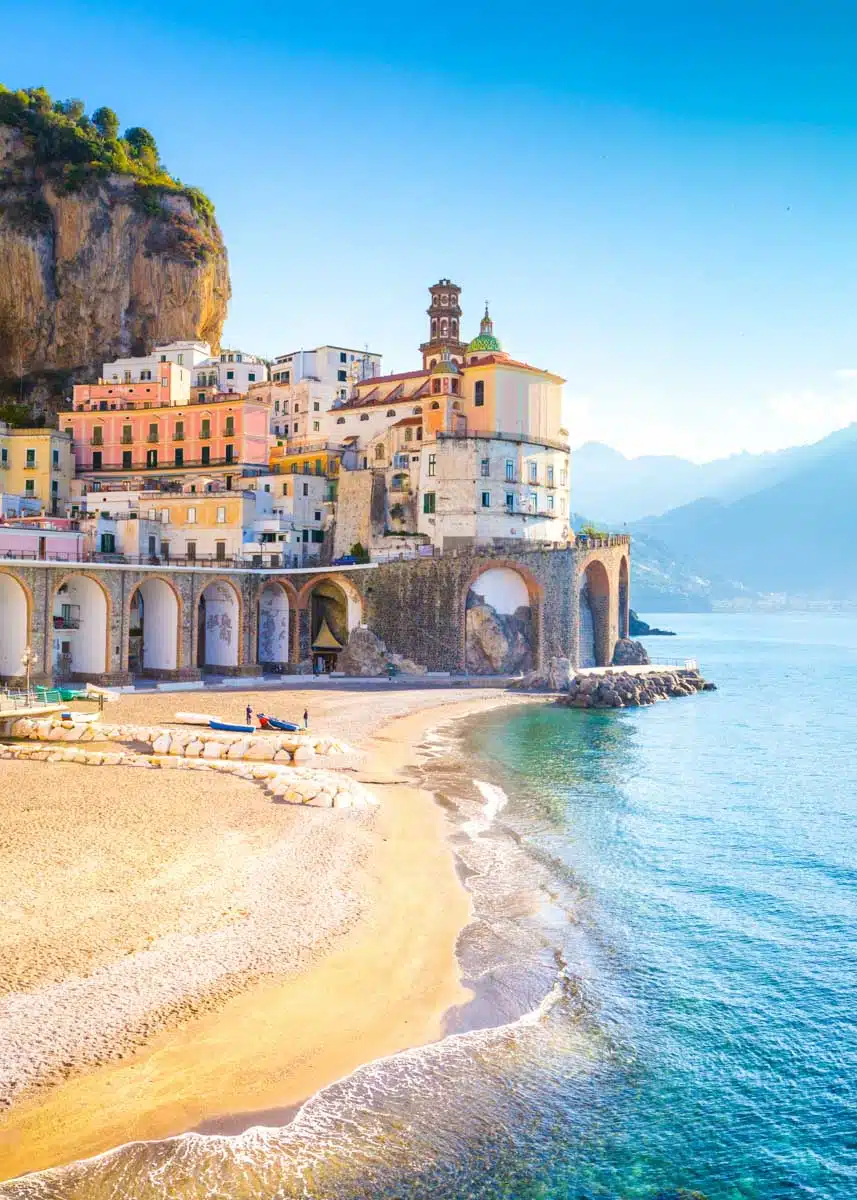 The Amalfi Coast is another famous destination for luxurious escapes and picture-perfect moments. This stretch of coastline on Italy's southern edge boasts azure waters, yachts and some of the most exclusive hotels in the world.
The rugged shoreline is also dotted with beautiful beaches and colourful villages, which make the perfect backdrop for those "wish you were here" pics.
Take time to explore the town of Amalfi on foot, but the best way to take in the coastline is on a boat or yacht.
Top Tip: Feel like royalty at Le Sirenuse – the most stunning property in Positano.
Tahiti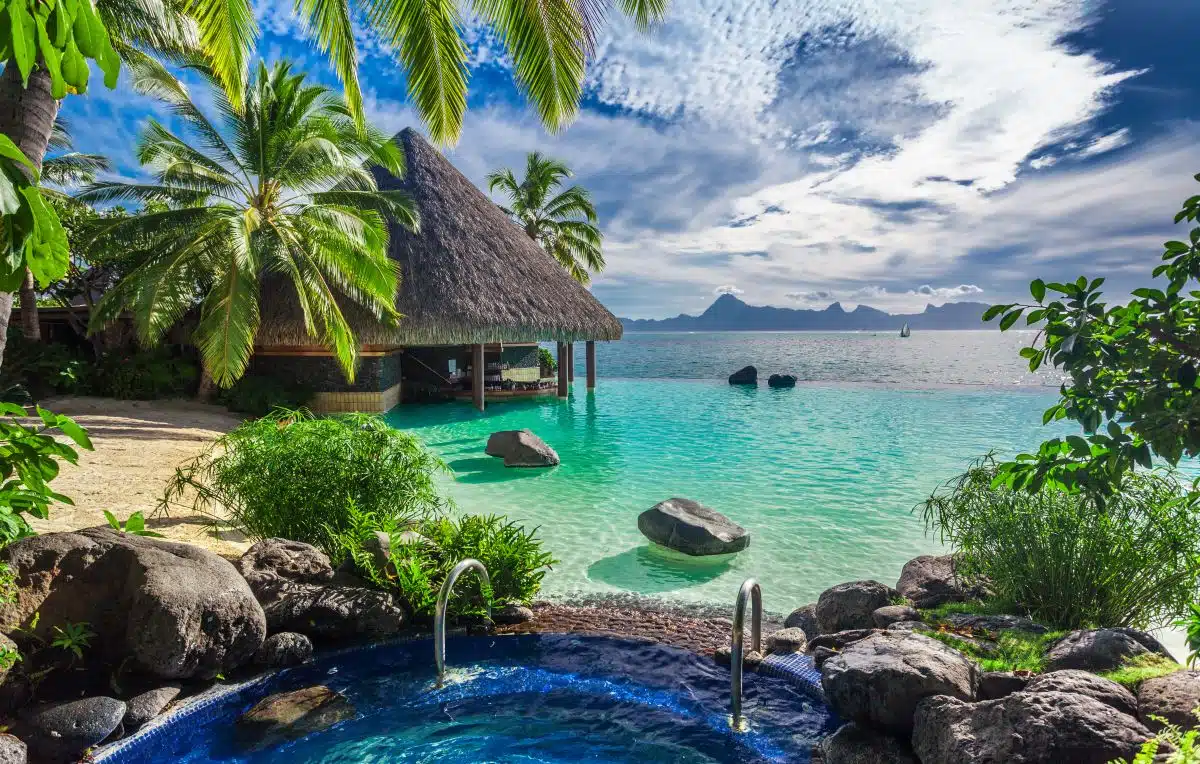 Tahiti is one of the best honeymoon destinations and the perfect setting to experience the height of luxury while relaxing and rejuvenating on glistening white sand beaches.
It's not just for honeymooners though! Anyone who's very into the idea of spending time on a pristine tropical island with some of the best beaches (and sunsets) they'll ever see, should be eyeing up Tahiti for their next trip.
For a quiet and postcard-perfect retreat, this enchanting destination in French Polynesia is the perfect place to visit. Tahiti boasts breathtaking Thiscal forests and, of course, crystal-clear turquoise waters.
Top Tip: Stay at The Brando – Marlon Brando's old home for an unforgettable luxury vacation.
Thailand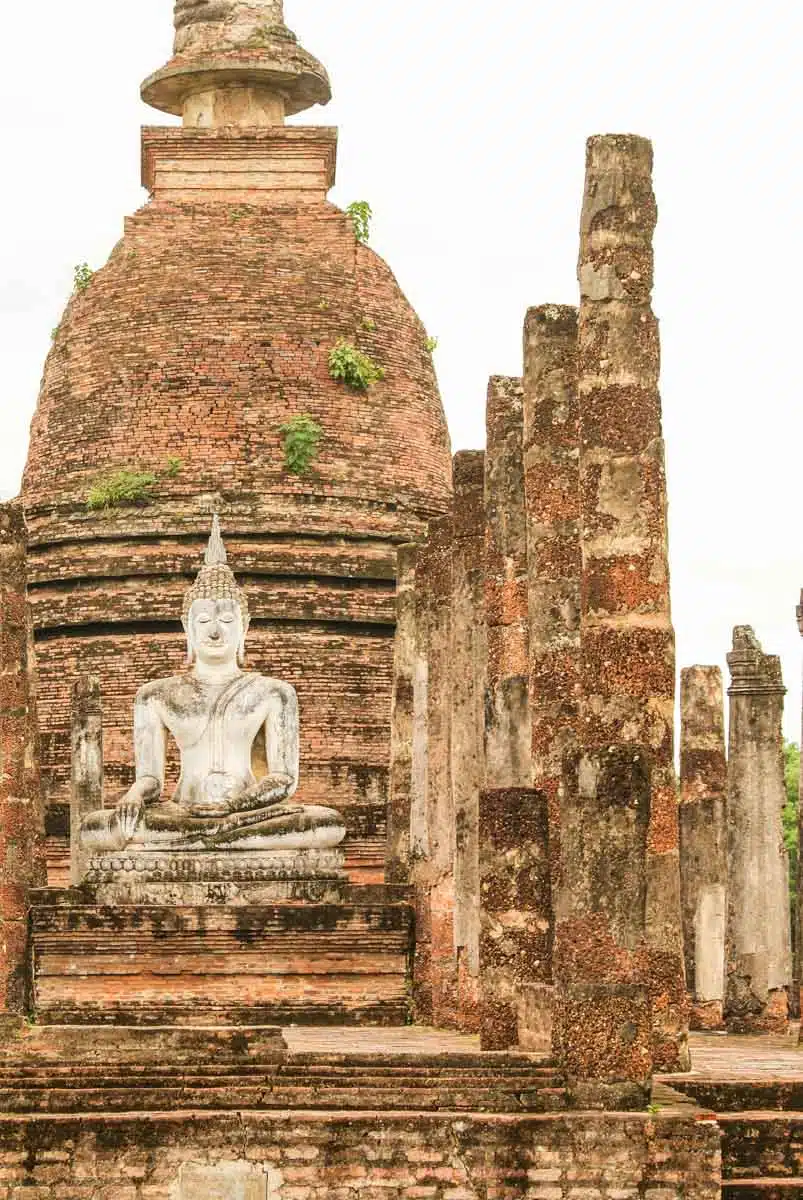 Thailand might get a rep as a budget-traveller haven, but there are plenty of luxe resorts to choose from. Better yet, all this luxury comes at a relatively reasonable price.
This country's stunning natural scenery, beautiful beaches and vibrant culture make it special. Whether you want to temple hop (and shop) in Bangkok, hit up Phuket's dreamy beaches or head to Chiang Mai in the very north, there are so many things to do in Thailand to suit just about every type of traveller.
And, at the end of the day, Thailand's luxury resorts and hotels go above and beyond to create a high-end experience.
Top Tip: Four Seasons Resort Chiang Mai offers unparalleled exclusivity, elegance and personal service.
Zanzibar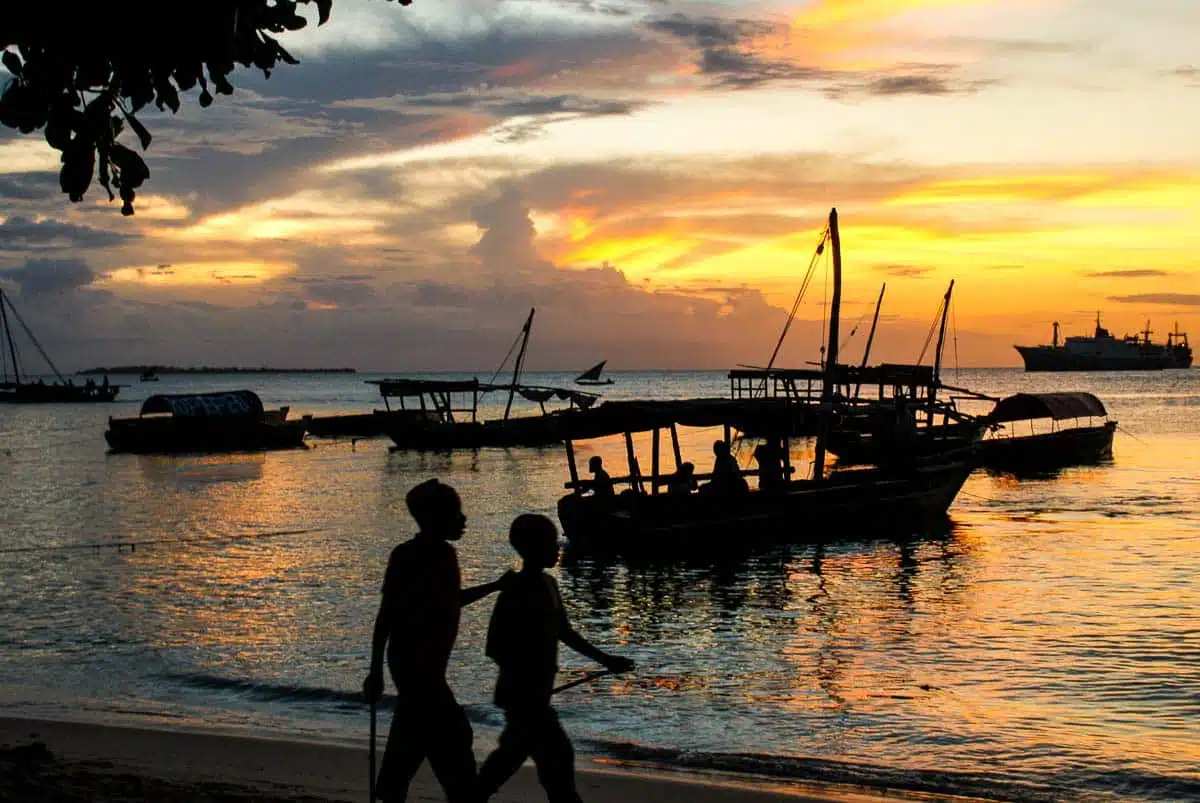 Picture palm-fringed shores and the gentle lapping of azure waters. That's Zanzibar. This exclusive escape off the coast of Tanzania offers guests incomparable luxury set on an island paradise.
While the island of Zanzibar is small, you'll find that large luxury resorts occupy most of its coast. Because of its size, there aren't too many things to do in Zanzibar, which makes it the ideal location to unwind and relax.
Plus, the sunsets in Zanzibar are something you have to experience at least once, although you'll probably be coming back for more.
Hot Tip: Emerald Zanzibar Resort is a deluxe all-inclusive seaside paradise.
Practical Tips for Booking Your Luxury Vacation
Make sure you check for the best time to visit each destination before booking your vacation.
This is the biggest tip I can give – don't book all-inclusive packages if you want to explore the destination's culinary scene. And, in most cases, you definitely do.
Take advantage of your hotel's concierge service when booking tours – they can often get you heavily discounted rates (and some tours might be included).
Luxury Travel Destinations: Map
Love This? Save and Share on Pinterest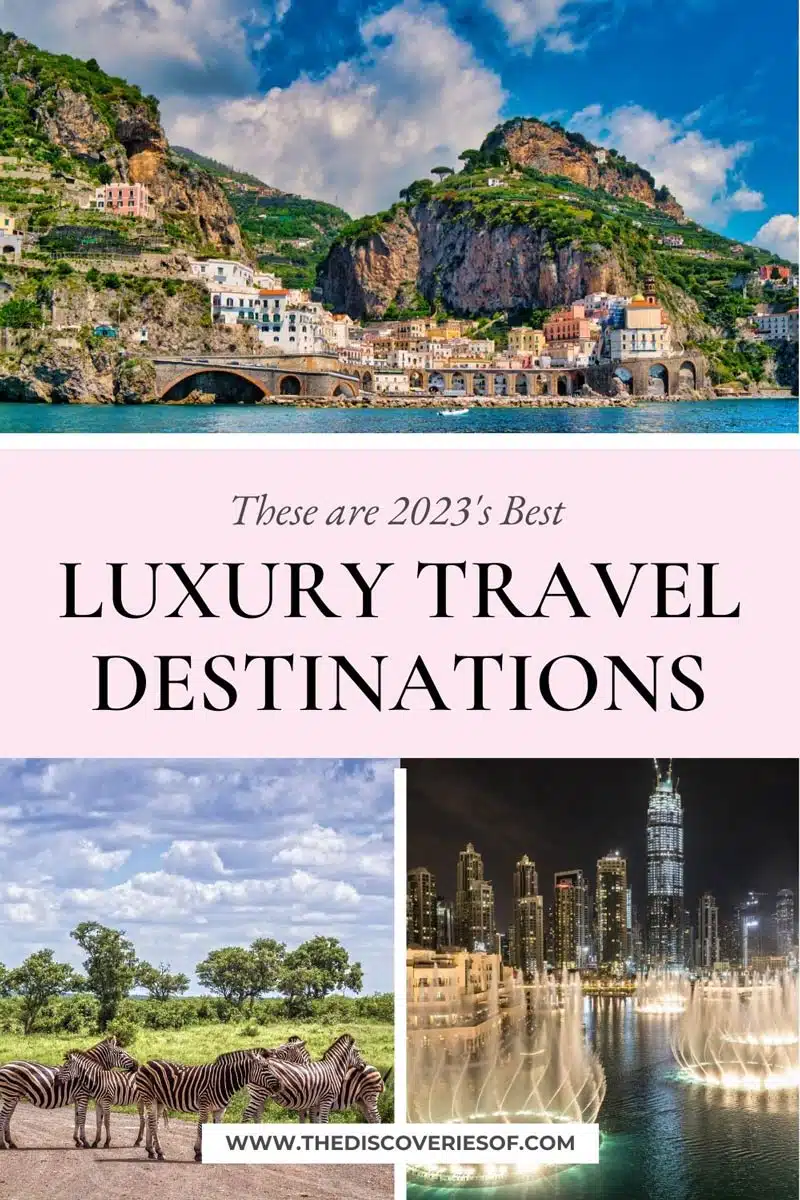 Luxury Destinations: Need More Travel Inspiration?