Planning a trip to Mahé but not sure where to begin? This Mahé travel guide contains everything you need to know for an epic stay.
Let's cut to the chase, we both know why you're here.
Seychelles is a beautiful slice of paradise in the vast Indian Ocean. Sitting off the east coast of Africa, there's much to do and see to keep you on your toes.
One such thing is Mahé – the Seychelles archipelago's largest and most stunning island. It's also the ideal base for your Seychelles trip, offering high quality accommodation, top-tier eateries, and plenty of entertainment.
Add to this the epic opportunities for snorkelling and hiking your way around the island, and it's no wonder I love Mahé so much.
Have I won you over yet? Just wait till you see what else this magical island has to serve up.
Read on to discover everything you need to know before heading to Mahé, Seychelles.
Wanna Take a Sneak Peek? Check Out My Youtube Video on Mahe!
Pssst… Looking for somewhere to stay in Mahé? I recommend the gorgeous Four Seasons Resort Seychelles. 
Top 5 Things to Do in Mahé, Seychelles
Visit Mahe's Beautiful Beaches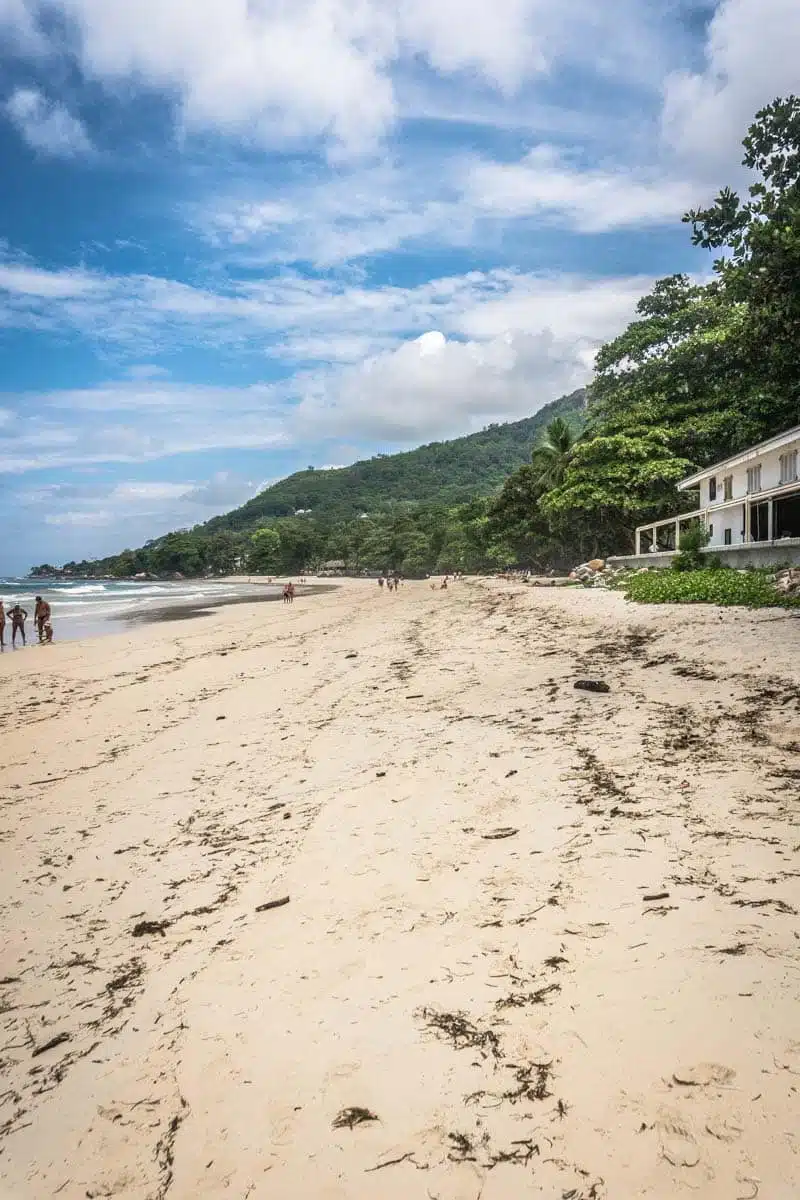 Beach hopping in Seychelles is a must-do. So it should come as no surprise that it's one of the top activities in Mahé.
Why? Because Mahé's beaches are stunning – which is a complete undersell. Glistening white sand, towering palm trees, translucent turquoise waters… I'll forgive you for thinking you've landed in heaven.
Beau Vallon is a popular choice among beachgoers for its lively atmosphere and ability to bring locals and tourists together. It's also ideal for snorkelling, swimming, scuba diving, and other water sports.
Go Snorkelling in Baie Lazare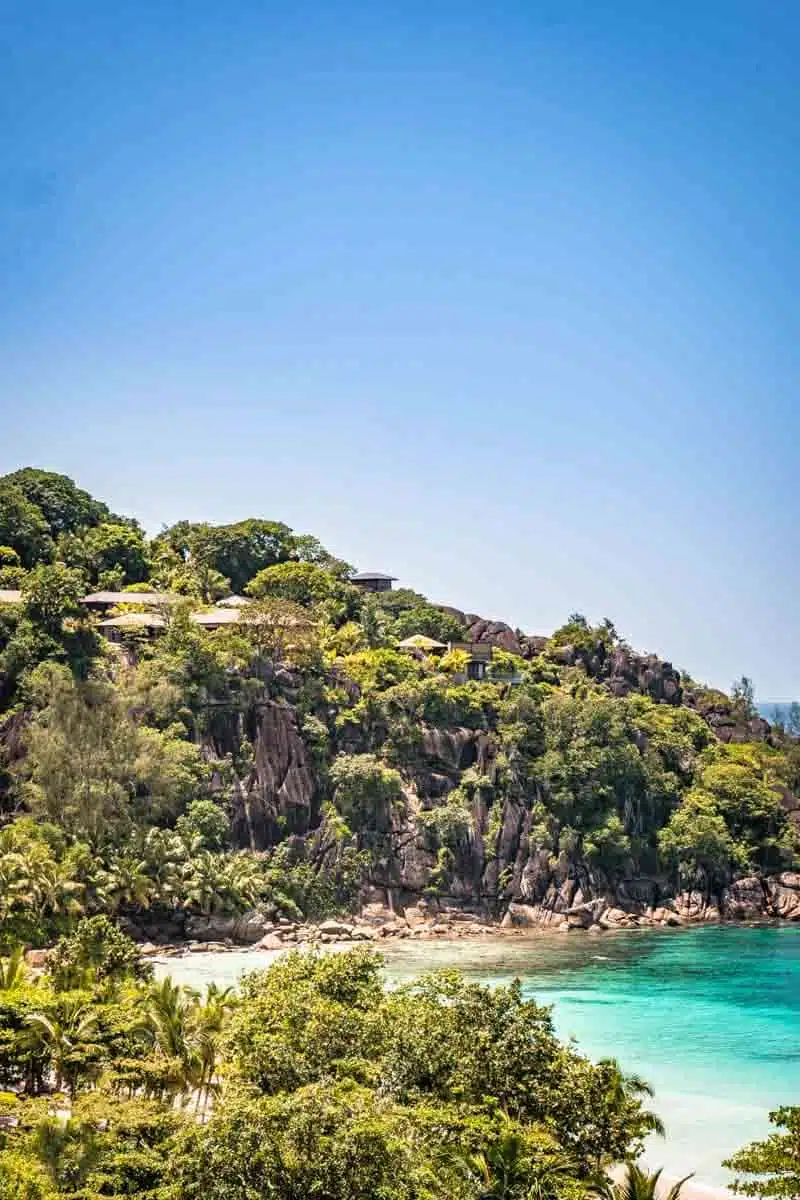 Snorkelling and Seychelles go hand in hand. And if you're visiting in April and November, then a snorkelling adventure should be on your Seychelles itinerary.
Baie Lazare is the best spot for snorkelling on Mahé. This pristine beach is home to vibrant coral reefs where you'll likely spot several species of angelfish and green humphead parrotfish, among plenty others.
Tour the Takamaka Rum Distillery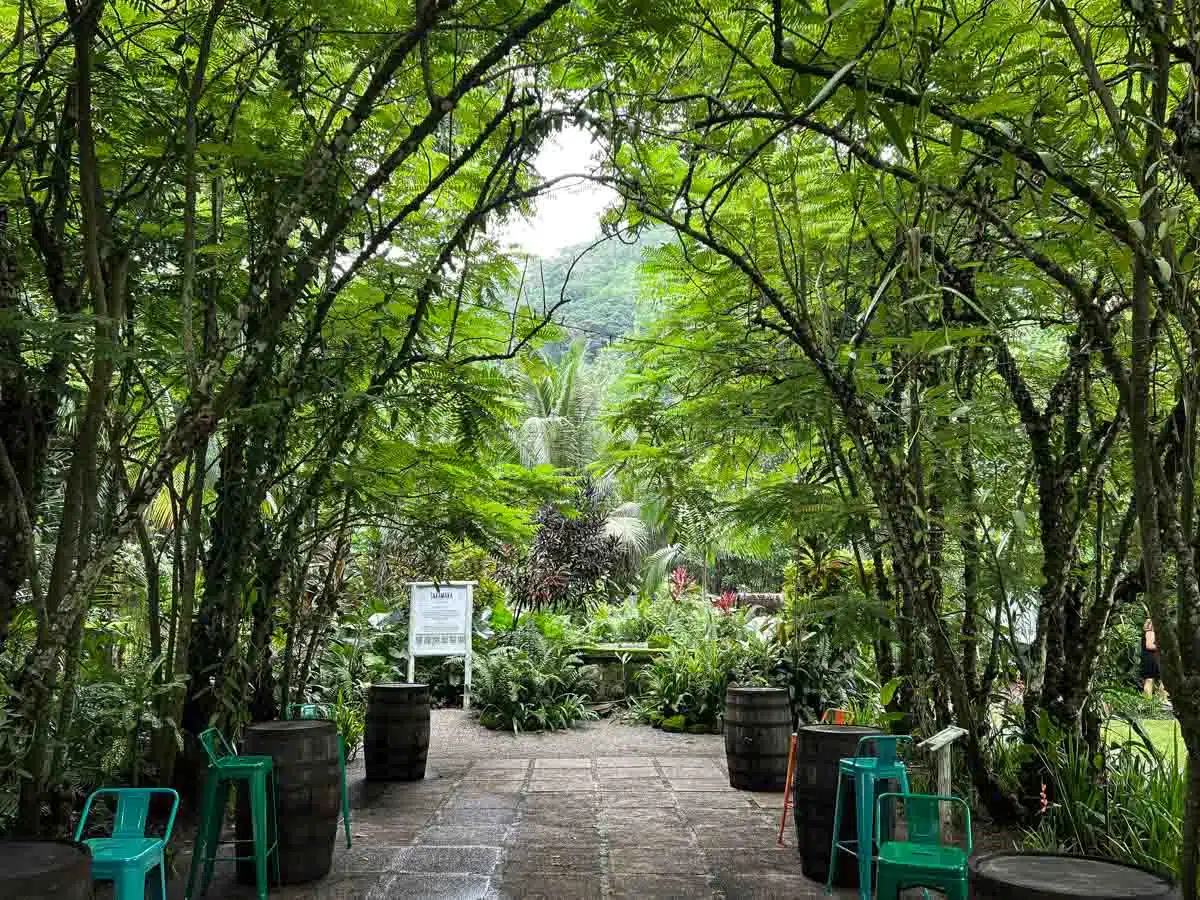 Seychelles relies quite heavily on imported goods, but luckily for you (especially for my rum chums out there), it has its own distillery. The Takamaka Rum Distillery is open to tours and tastings, which I thoroughly enjoyed.
A premium tasting will cost you around £10 ($10.74) and takes you through how they create these unique blends. The distillery grounds feature a museum, historical ruins, and a medicinal garden you can walk through.
If you fancy having everything planned out for you, book onto a Takamaka tour. Granted it's a lot more expensive than a simple tasting, but you'll get to discover the ins and outs of rum making – as well as enjoying a booze-fuelled lunch.
Wander Around the Botanical Gardens
Immerse yourself in the gorgeous world of Seychellois flora. The Seychelles National Botanical Garden (which costs about $8 to enter) offers much to admire, including the coco de mer – the biggest, rudest-looking nut in the world.
There are also various exotic and endemic birds to spot. You might even see a tortoise sticking its head out among the beautiful and exotic plants and flowers.
The population of giant Aldabra tortoises in the botanical garden is the top attraction — and guess what? You can feed these majestic critters, and to feed yourself, there's a cute cafe to grab a quick bite.
Hike One of Morne Seychellois National Park's Trails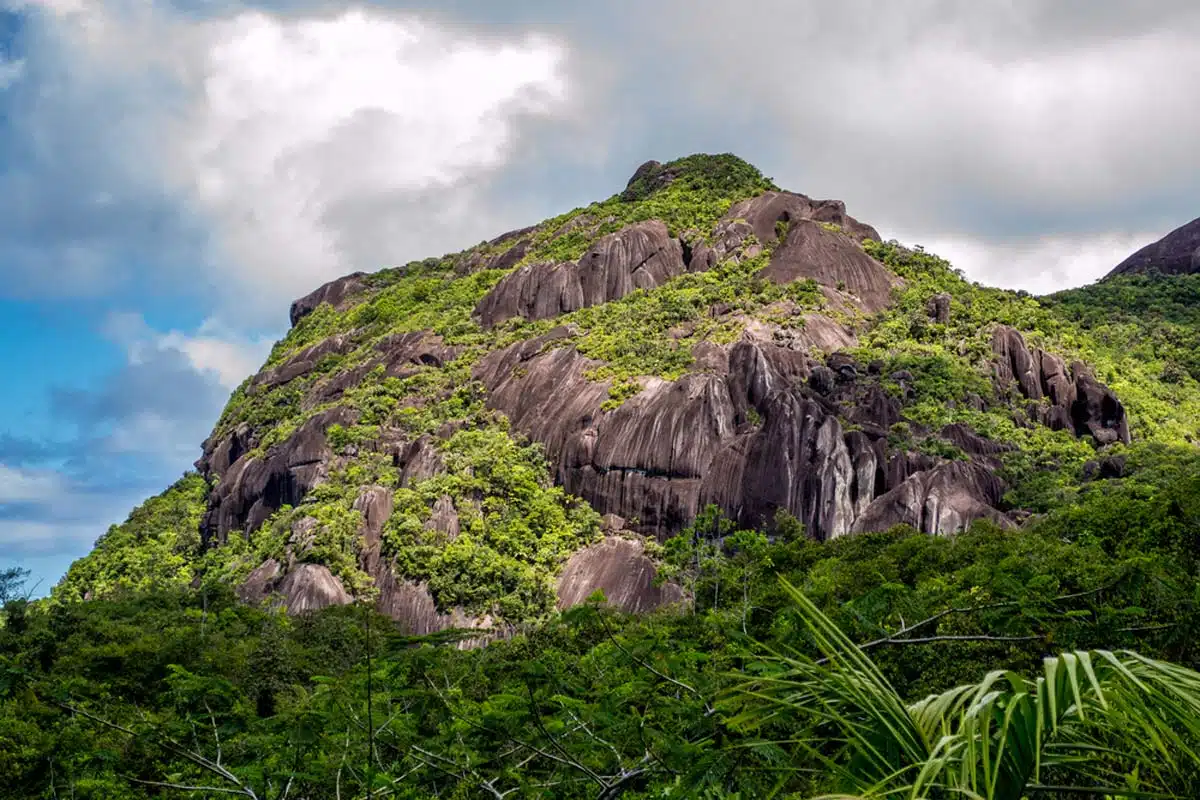 Get your hiking gear ready; you're about to hike in the most jaw-dropping setting. Morne Seychellois National Park is a vast, camera-worthy spot with several official trails to suit every kind of hiker.
Seychelles hikes come in abundance, but you can find some of the most beautiful treks at this park. I recommend taking on the Casse Dents, Anse major, Copolia, or Mare Aux Cochons trails. They are all worth the sweat.
Brilliant Things to See & Do in Mahé, Seychelles
Take in Stunning Views at Eden Island Viewpoint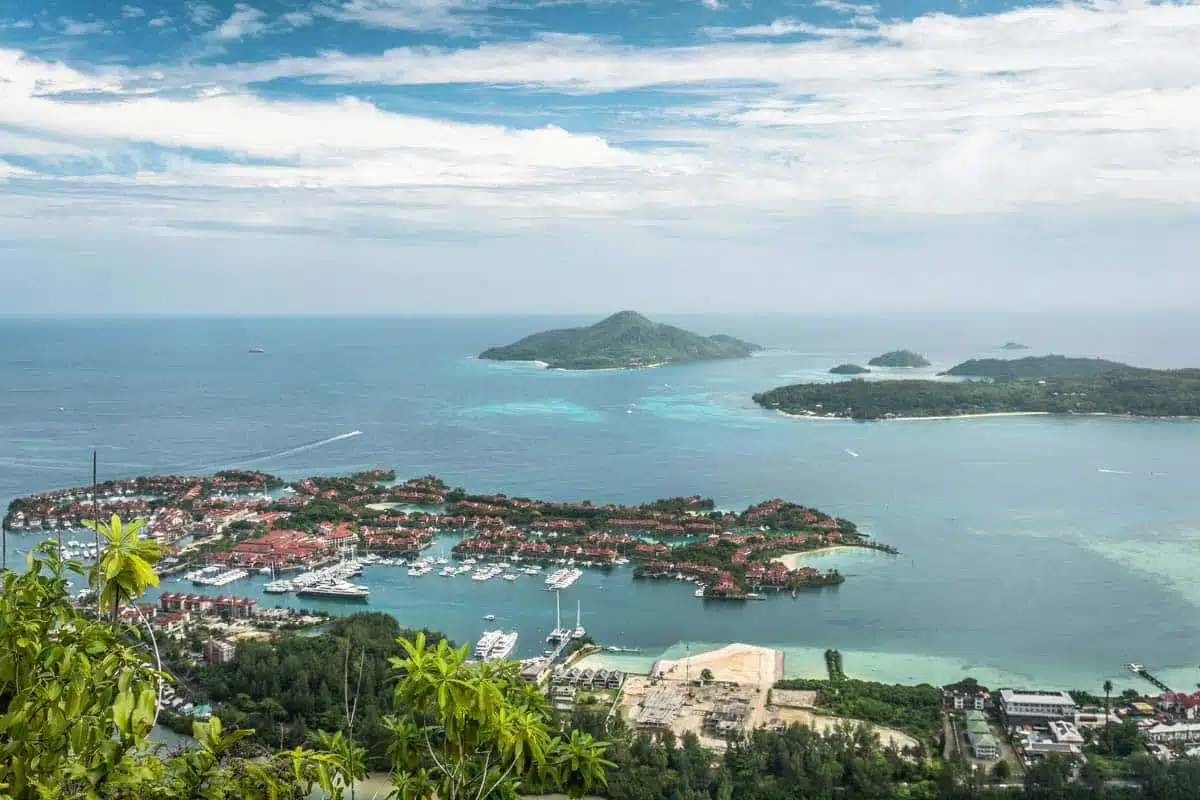 Eden Island Viewpoint has the most breathtaking sweeps over Mahé and beyond. What more can I say? You'll also be able to capture some of Victoria, Eden Island beauties, and surrounding mountains.
Visit during sunrise or sunset, then explore the rest of Eden Island. This is no ordinary island. It's an artificial lavish residential Marina with secluded beaches, waterways, and sophisticated hotels.
Visit Sauzier Waterfall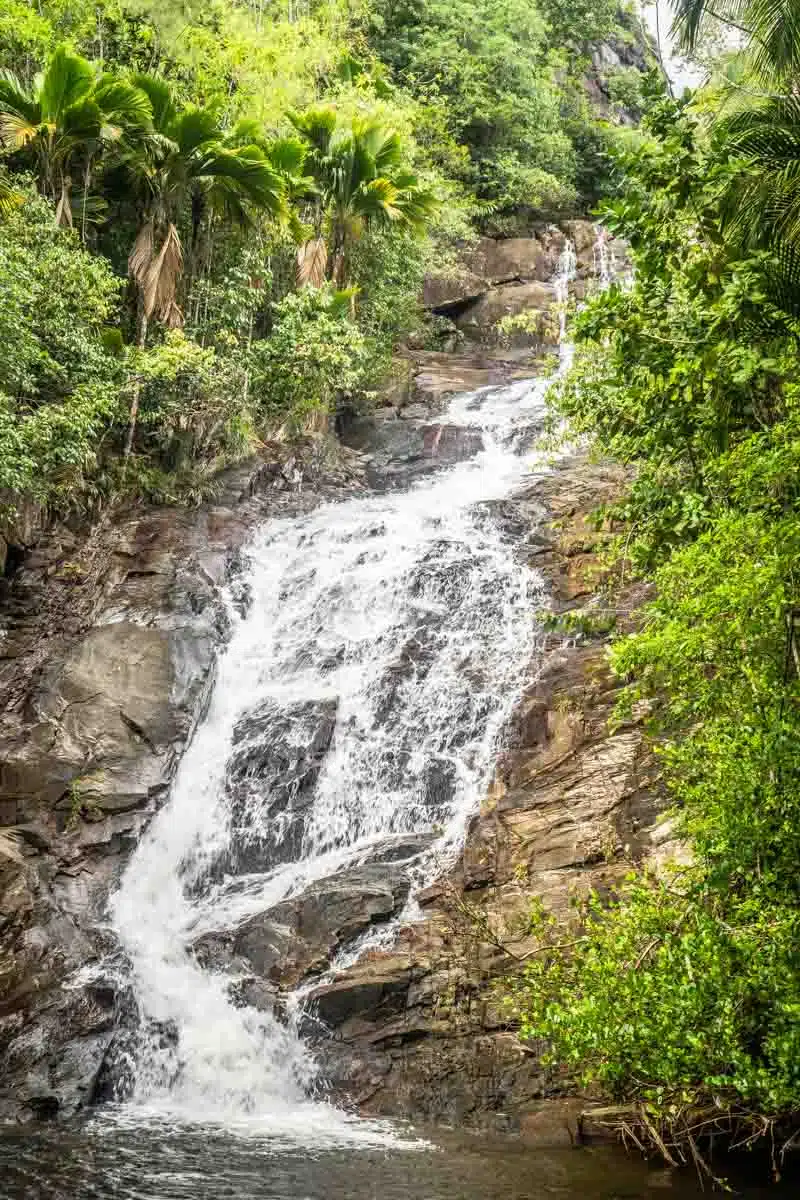 Take a relaxing dip at Sauzier Waterfall's bathing spot to cool off and refresh. Of course, you can also take in the majestic sight of the water slithering down the boulder. With abundant lush greenery, you cannot help but feel like this is paradise.
You can reach the waterfall in three easy ways: by taxi, a tour, or a public bus ride across Sans Soucis Road. While here, take some time to enjoy one of the many hikes near the waterfall and embrace the majestic nature of the rainforest around you.
Explore Mahé's Capital, Victoria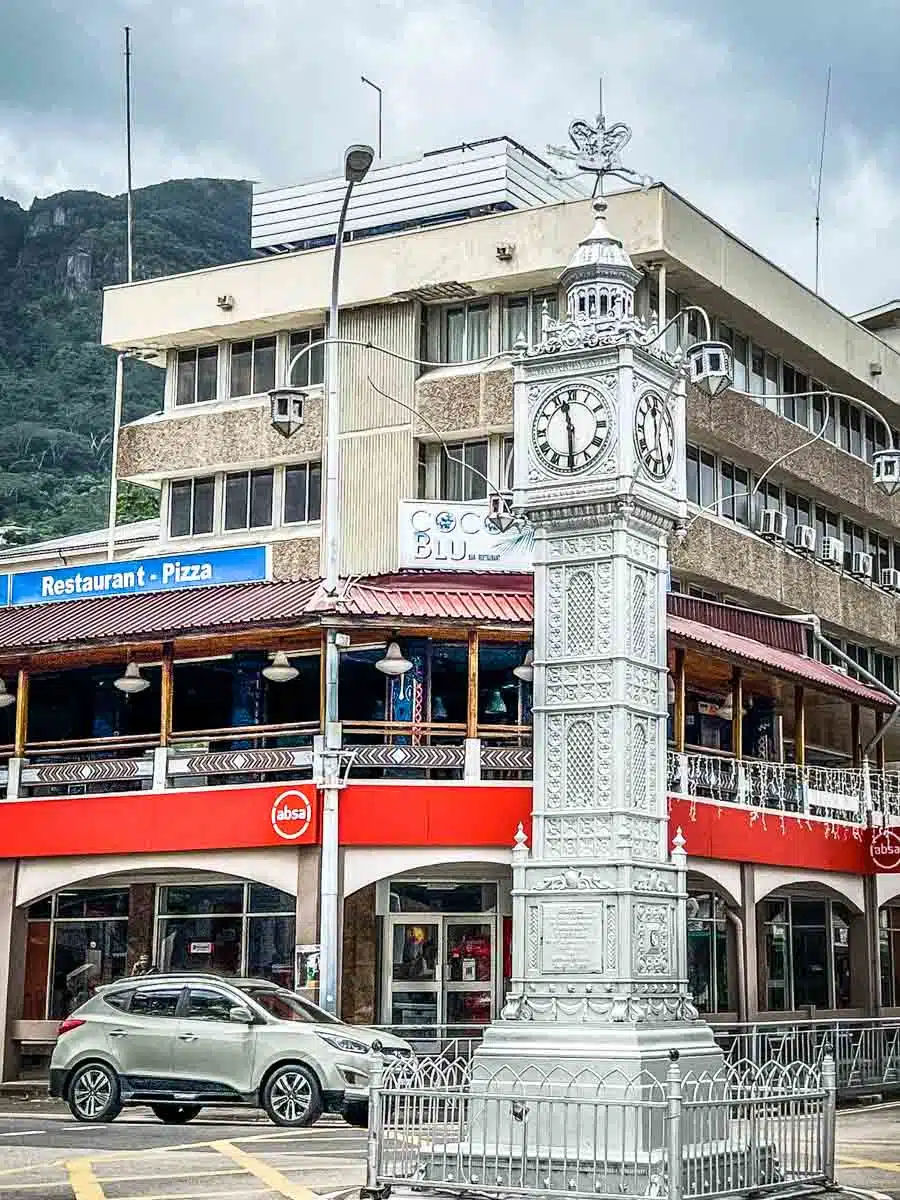 Mahé's capital Victoria doesn't offer much to see, but I urge you to pop in at the central market for an immersive cultural and foodie experience.
This market offers everything from freshly sourced food to local souvenirs. And it might just save you a few bucks to stock up on groceries here.
Next up, other must-see attractions in Victoria are the intricately designed Hindu Temple and Little Ben. Much like London's Little Ben, this Big Ben replica is a tiny showstopper — so make sure you get a good look!
Must-Try Bars & Restaurants in Mahé, Seychelles
Delplace Bar & Restaurant
Looking to spice up the romance? Delplace Bar & Restaurant offers a romantic dining experience enhanced by a magical ambiance thanks to its ocean views. The restaurant belongs to Seychellois locals who serve tantalising Creole cuisine and exotic seafood dishes.
Go there during sunset to catch the golden hour as the tranquil seashore dotted with small boats creates an intimate atmosphere. Order from an extensive cocktail menu or a bottle from the wine cellar, sit back and unwind (sighs in relaxation).
Boardwalk Eden Island
In the mood for some lip-smackingly good eateries, cocktails, sunset views over the Marina, and live music to bring it all together? I've got you. The Boardwalk Bar & Grill has all the flavour and flair you need for a vibey dinner with friends.
If you're in Victoria in the morning through the evening, you can pop in for breakfast, lunch, and/or dinner. Their menu includes everything from imported beers to salads, wraps, desserts, wines, and more.
Marie Antoinette Restaurant
Fancy a seat at one of the oldest and most well-known restaurants in Seychelles?
Well, head over to the famous Marie Antoinette Restaurant, which has opened its doors to tourists and locals since 1972. And trust me, this adorable spot has aged well.
You'll fall for its country charm and comfy feel. Then there's the authentic Creole Seychellois-inspired menu that features dishes like hen curries, tuna steaks, and batter-fried parrotfish.
Best Hotels in Mahé, Seychelles Islands
Four Seasons Baie Lazare (Luxury)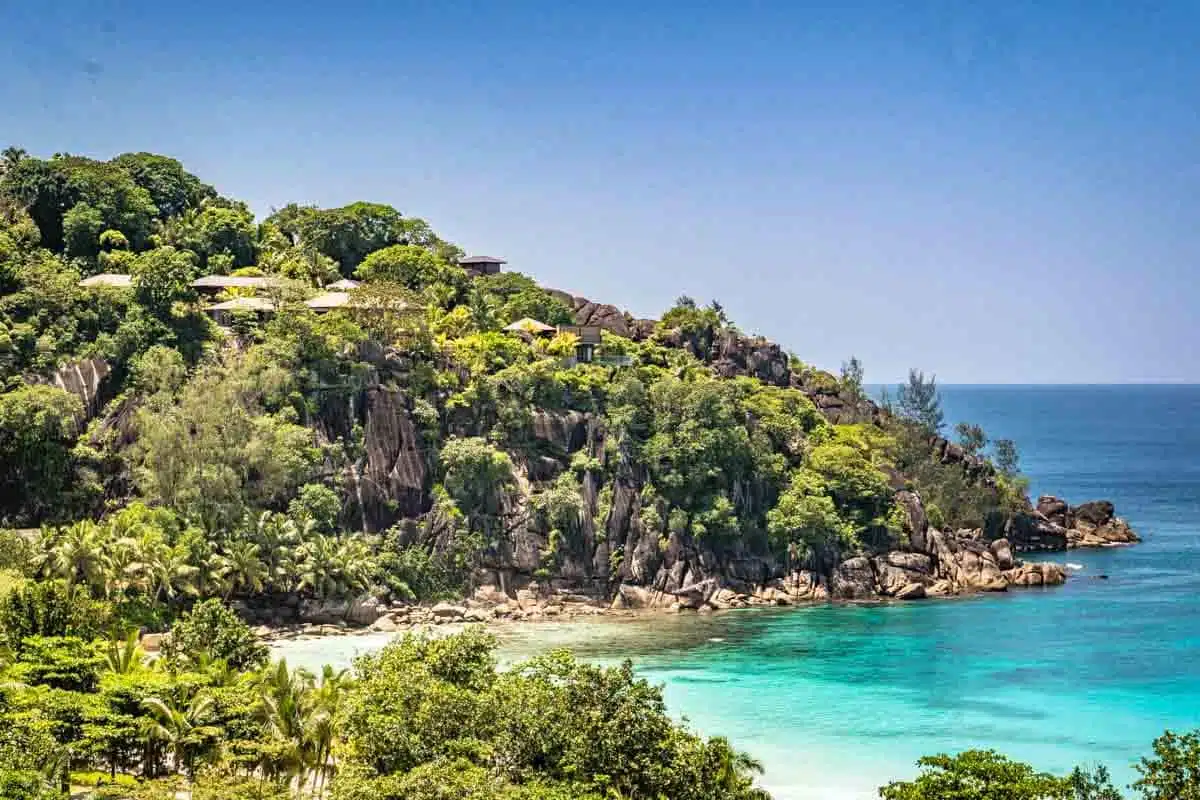 Want to wake up to the best beach views on Mahé? The Four Seasons Baie Lazare sits on one of the island's most stunning beaches, Petite Anse (heart-eyes). This luxurious 5-star hotel exudes an effortlessly chic vibe.
Enter the airy eclectic rooms that open up to an infinity pool and sea view in all shades of blue. The hotel boasts sun lounging, dining, and even snorkelling onsite.
VILLA KiKi (Mid-Range)
Villa Kiki might not be quite as luxurious as my first recommendation, but it sure packs a punch in beachfront elegance.
Nestled on Anse a la Mouche beach, this modern hotel features a restaurant, bar, and terraces with sea views and serves breakfast in bed.
The rooms are spacious and pristine, with vibrant touches illuminated by large windows. It's a hidden gem with superb amenities that won't break the bank.
Hilton Seychelles Labriz Resort & Spa (Luxury)
What's more relaxing than swaying in a hammock as the calm ocean caresses a glistening white-sand beach? Nestled along the Indian Ocean shores is where you'll find the gorgeous Hilton Labriz Resort.
The bright rooms offer seclusion, cosy furniture, and free-standing bathtubs to help you unwind. And if you're not subdued enough, there's a full-service spa and infinity pool to indulge in.
Mahé Island, Seychelles: Practical Tips for Your Trip
Recommended Tours in Mahé
Things to Do in Mahé, Seychelles: Map