So, you've booked the trip and you want to know what to pack for Seychelles? Ace your travels like a pro with this Seychelles packing list.
Planning your trip to The Seychelles? You are in for a treat! I've been twice and the hype is true.
People band about words like paradise and idyllic far too often but this island archipelago knows how to deliver.
That's all good and great, but what do you pack for a Seychelles trip? I've broken it down, step by step – all that's left for you to do is hop on that flight!
Wanna Take a Sneak Peek? Check Out My Youtube Video on Planning Your Trip to the Seychelles!
What to Pack for Seychelles
Check out these packing essentials for Seychelles at any time of the year.
Luggage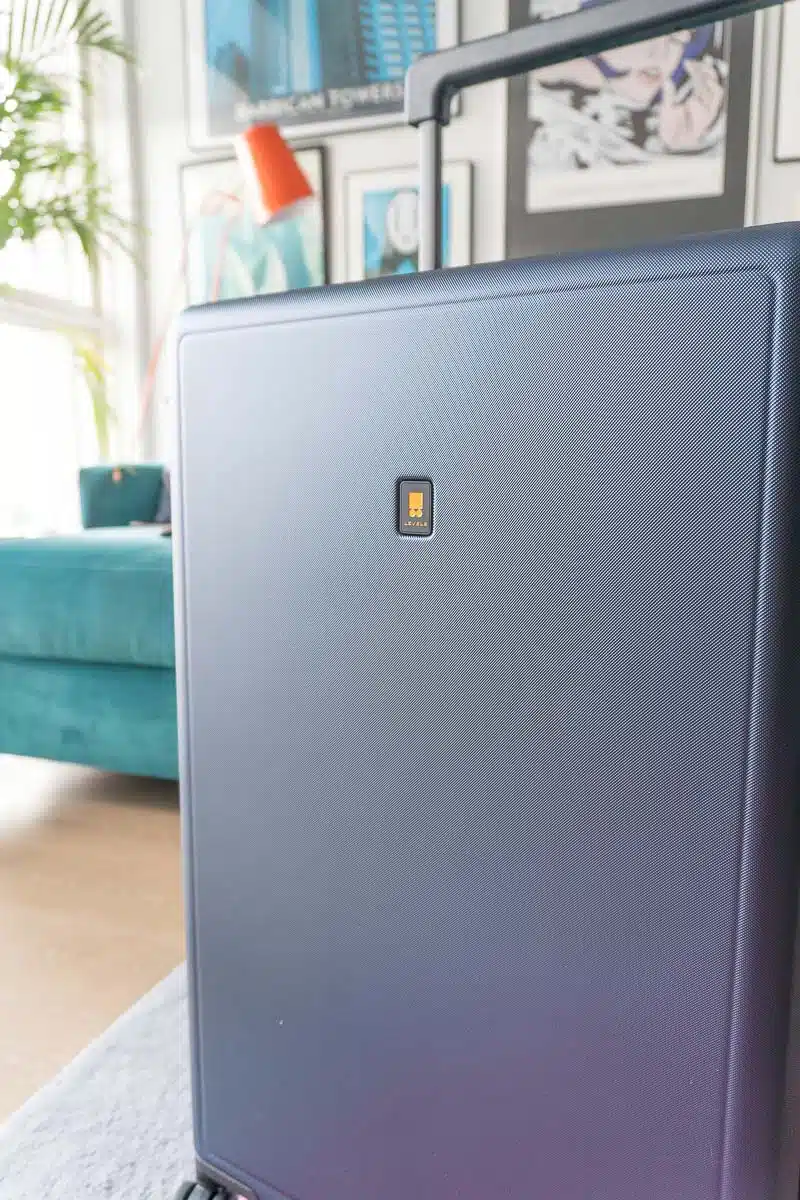 Firstly, you'll need something to put all your clothes and essentials in, so let's look at my favourite options.
Rolling Suitcase
When chatting about suitcases, I highly recommend the Level 8 Textured Luggage suitcase as a stylish but versatile option.
Beach Bag
You don't go to Seychelles without spending some serious time on the beach – so bring a beach bag, and a cute one at that – chances are it's going to be your go to on most days.
Daypack (Optional)
If you're planning to do more than just chilling on the beach (after all, there is so much to explore), having a daypack is a must – particularly if you plan on doing any hikes. I swear by my Osprey Daylite daypack.
Clothes & Accessories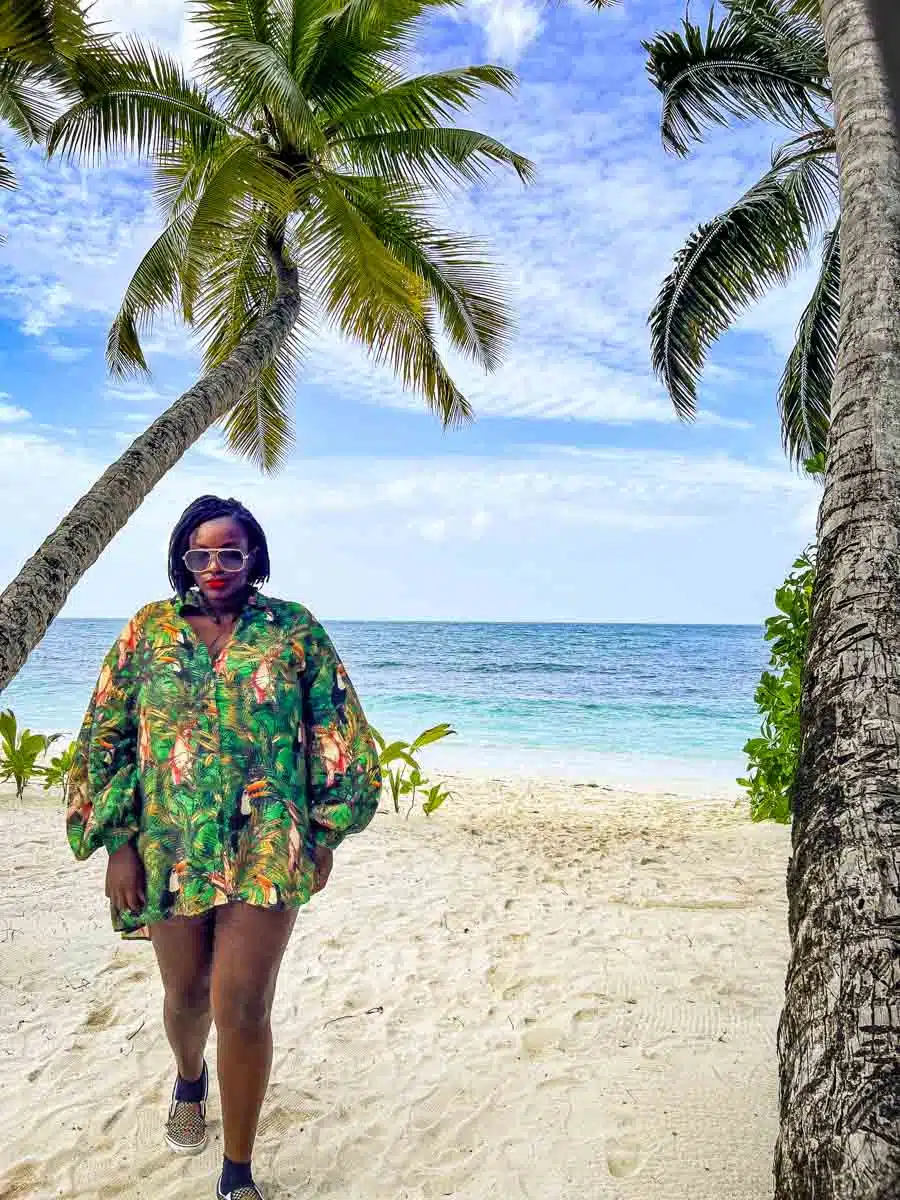 Let's get down to business. Clothes. Obviously, the particulars will be down to your own personal style but here are some tips on what to wear in Seychelles to make sure you're on the right track.
Lightweight Clothing
Since this is a tropical destination with average temperatures of around 27ºC (80ºF), packing cotton, linens and other breathable clothing is a must if you want to stay cool.
Think boxy camel shirts with white linen shorts – we're going for lightweight and not clingy here.
Long flowy dresses like this one are great to pack as they're the perfect day-to-night option, but overall the Seychelles is a relaxed destination so shorts and t-shirts are fine for most situations if that's what you feel more comfortable in.
Swimwear and Coverups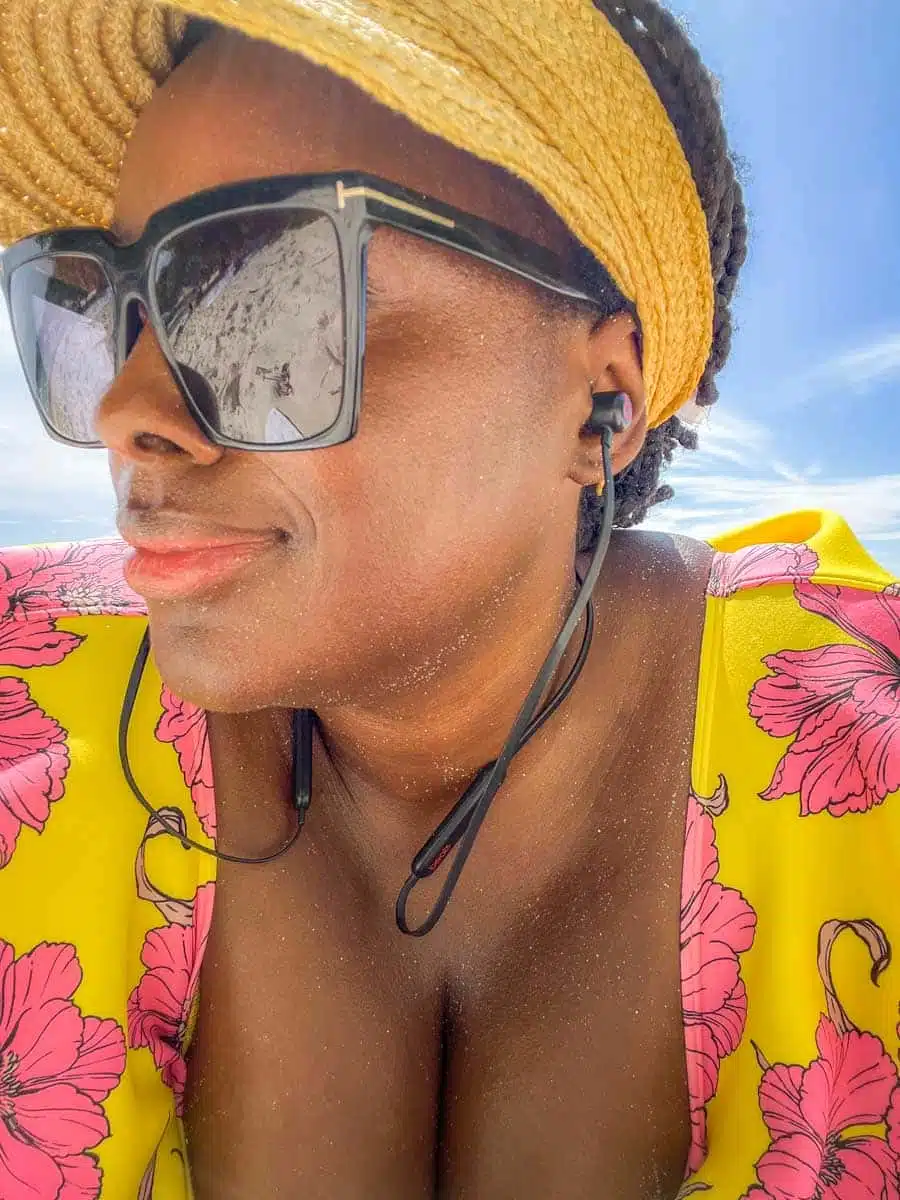 One non-negotiable item to bring is your swimsuit. In fact, bring loads! Bonus points if they have sun protection built into them too.
Bring a beach coverup for chilling on the beach afterwards. You could also opt for a sun protection vest for that extra layer of sun protection too, but they aren't always the prettiest things.
Quick Dry Beach Towel
I recommend this quick-drying Dock & Bay towel to keep you dry.
Sunhats
You will need a hat. If you're the kind of person that likes to have outfits, you'll need several.
Sunglasses
See above commentary for hats – you need at least one pair of sunglasses with high UV protection.
Footwear
Footwear is pretty easy if all you're planning on doing is hanging out at your hotel with a day cruise or two thrown in for good measure.
However, if you're planning on tackling the Seychelles' numerous hiking trails or even getting out and about that little bit more, you'll need to bring more than just a pair of flip-flops.
Comfortable Shoes
For those looking to spend most of their time on a beach (and who consider flip-flops a crime) my personal go-to is these Birkenstock Arizona sandals. That said, I am pretty low-key on the fashion stakes, so if you want to swap in something a lot fancier (but still comfortable), do.
Keener on exploring the more rugged parts of Seychelles? These TropicFeel Geyser hiking trainers will do you well. They're waterproof, odour resistant, and quite stylish. They do run a bit on the warm side though.
Gadgets + Electronics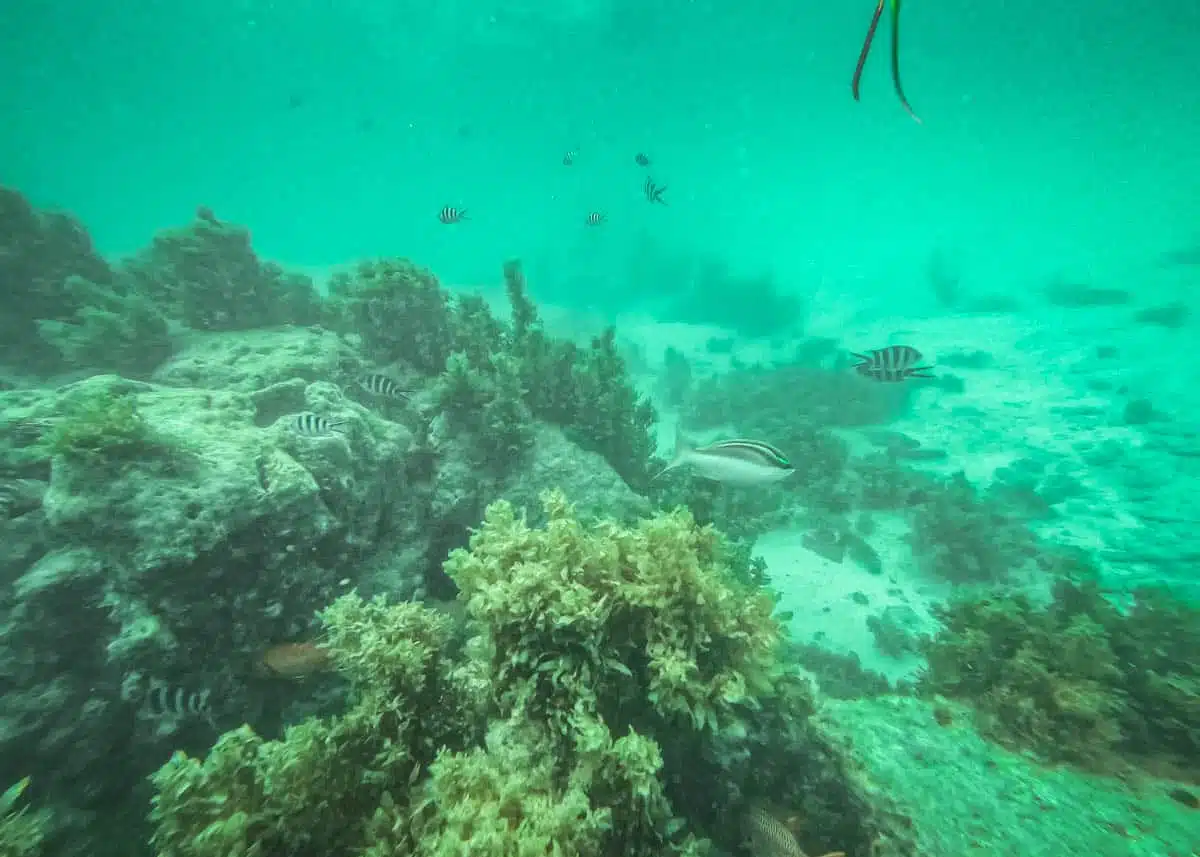 While on holiday, getting a tech detox is essential to fully immersing yourself in your destination. That said, these gadgets will ensure you remember the trip for years to come.
Camera
What better way to capture all your beach memories than with a fantastic camera? But with all the water and sand, bringing an expensive gadget that isn't waterproof can often lead to disaster.
I opted to bring my GoPro Hero11, which is waterproof, has a 5K resolution and only weighs around 300 grams.
Memory Cards & Spare Batteries
Cameras are useless if they run out of battery or space. To avoid that issue, make sure to bring along extra batteries and a memory card. Trust me when I say that it is nigh impossible to get hold of them once you step outside of Victoria in Mahe.
Travel Adapter
The exciting thing about travelling to Seychelles (or anywhere, really) is the excitement of experiencing new cultures and tasty food. That said, there is the caveat of electrical outlets. Seychelles uses the British 3-pin plug.
To avoid running into problems, bringing a multiway international adapter is brilliant. These work in over 150 countries and have the bonus of protection against surges.
Toiletries
Essentials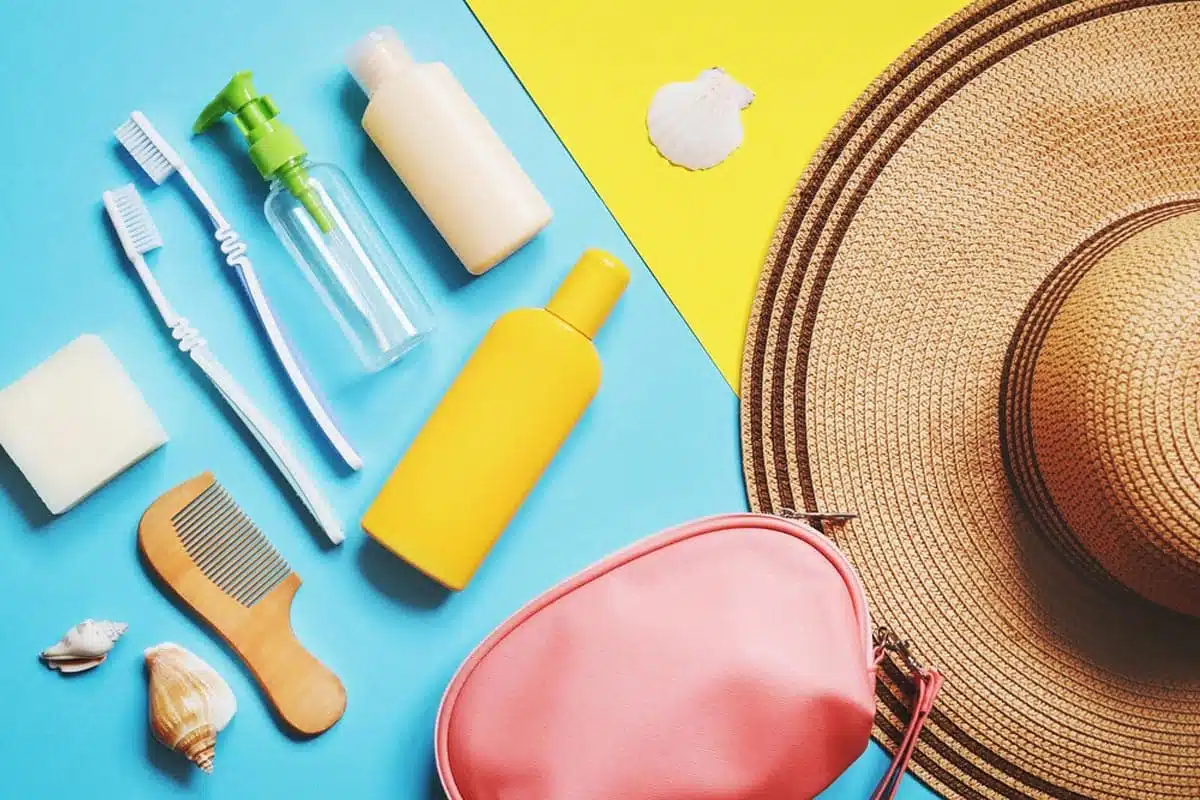 The essentials are what you can't go without daily. These include; shampoo / dry shampoo, conditioner, toothbrush, toothpaste, deodorant, and lip balm with sunscreen and a moisturiser. For the ladies, don't forget your feminine hygiene supplies.
Bring mozzie repellent too – there's no malaria on the islands but there are plenty of mosquitos.
Medication
A great way to stay organised is by packing a travel medical kit before you leave. This should include prescription medication, insect repellent and motion sickness tablets (for cruises in Seychelles).
Sunscreen
Packaging reef-safe sunscreen for a Seychelles trip is essential, as the temperature hardly drops below 25ºC.
Essentials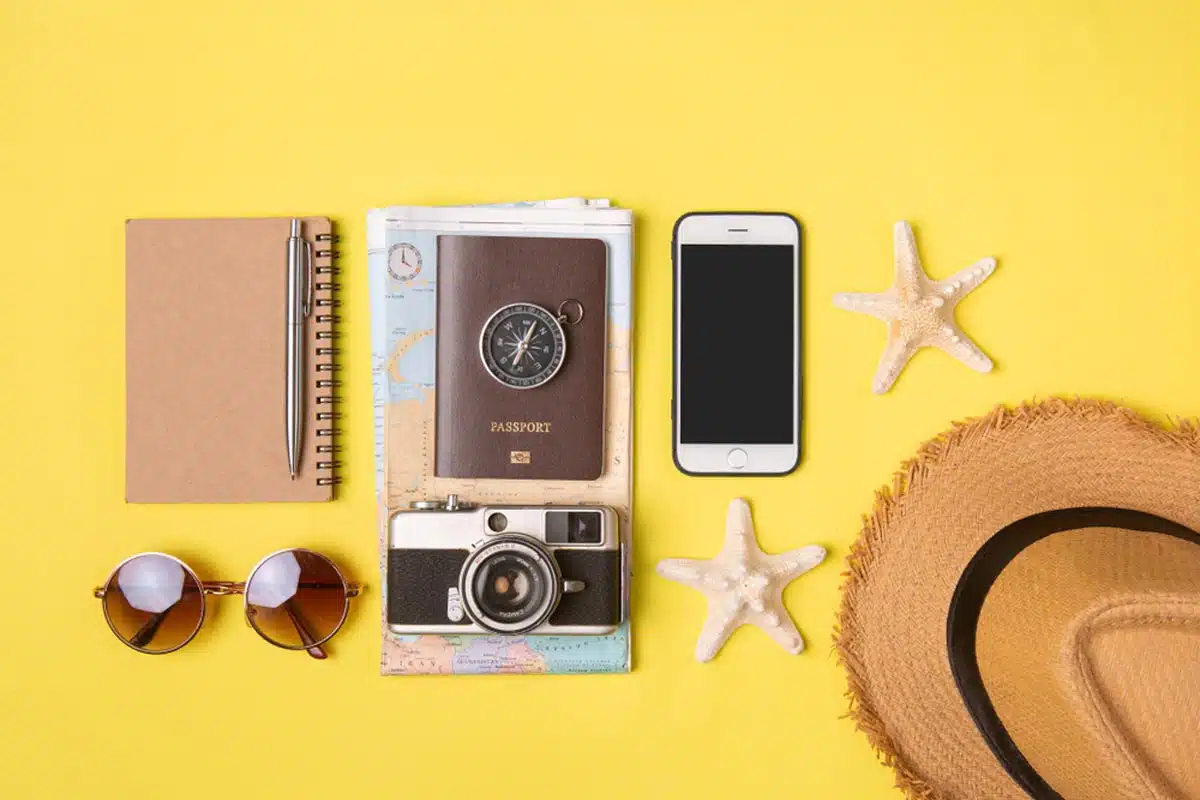 Nothing is more important than your passport and wallet/purse when talking about absolute travel essentials. That said, here are some things that you shouldn't forget.
Passport
Without your passport, you can't get anywhere internationally. Getting a travel organiser is the perfect way to avoid forgetting it at home, as you can put all your needed documents inside.
Travel Insurance
Travelling is already expensive, so adding travel insurance may feel extra. However, it can save you, especially with cancelled flights, accidents, or theft.
Cash / Credit Cards
It's always a good idea to inform your bank of your travel plans before departing your home country to avoid the awkwardness of a declined transaction. That said, carrying the local currency, the Seychellois Rupee, is excellent for tipping or buying from smaller souvenir stores.
Emergency Contacts + Addresses
Another important tip is always to let a close relative or friend know about your travel plans. Give them a copy of your Seychelles travel itinerary and critical details such as reservations.
Copies of Important Documents to Keep Separate from Wallet
It is essential that you bring a copy of important documents. You wouldn't want your wallet/ purse stolen, and there go all your travel docs.
To avoid this, leave copies of these important documents safely in your hotel:
Passport and driver's licence
Medical aid certificates
Travel insurance documents
Travel itinerary and booking confirmations
What to Pack for Seychelles in Winter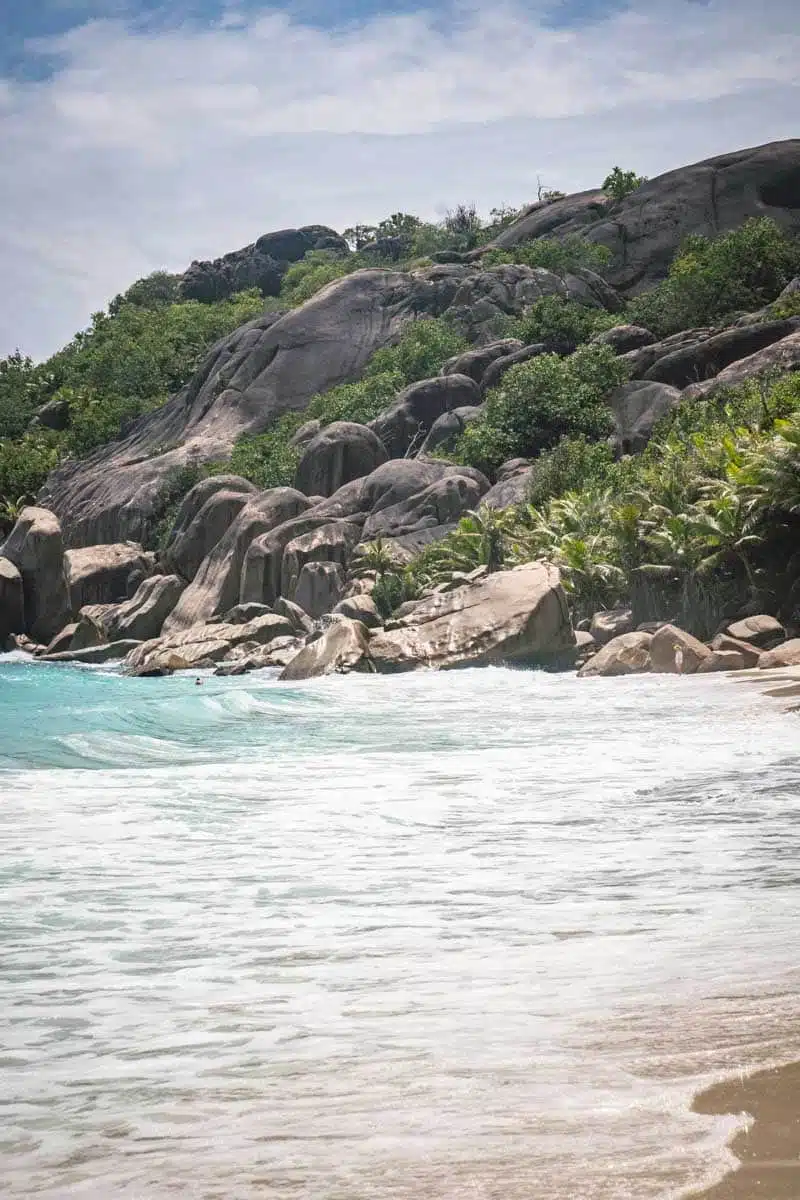 Although summer is the most popular time to visit Seychelles, winter is still a lovely time. Here are some essentials I'd advise bringing to make your trip comfy.
Hiking Trousers
A trip to Seychelles is incomplete without taking a few hikes. That said, having uncomfortable clothing can result in a less-than-enjoyable experience. So packing quick-dry hiking trousers can avoid all that stress.
Lightweight Jacket
Now, while Seychelles is usually a sunny destination, bringing a jacket is always a good idea – particularly if you want to do any outdoors activities. I'm a fan of Rab's Vital hooded jacket as it's lightweight, water-resistant, and windproof.
Packing Tips for Seychelles
As Seychelles has such brilliant weather, you won't need to bring a lot of warm clothing, including in winter. This makes travelling to Seychelles "what to pack" list easy, as you can pack light, leaving more space for souvenirs.
If you're unsure what to wear in Seychelles, email your Seychelles hotel representative. If anyone knows the country best, they do!
Now You've Aced Packing for Seychelles: Read Next
Love This? Save and share on Pinterest!