Beautiful Bruges is a city unlike any other. Old-world architecture, horse-drawn carriages, handsome canals – it's no wonder that it's such a popular destination. Planning your day trip to Bruges? This is what you need to know.
Bruges.
Whatever you've heard about it – forget it. No matter how many pictures pop up on your feed, stories you hear or cool films with Colin Farrell you see – nothing quite prepares you for seeing it in the flesh.
This is a city that conjures up times long-past, the heydey of Flemish architecture, strategic waterways and old-world wealth.
No wonder it's one of Europe's most popular bucket list destinations.
Thanks to the city's central location, it's really easy to plan a day trip to Bruges.
Small and compact, you can set off from home early in the morning, take a whizz around the city and get home comfortably in time for bed.
This guide will walk you through the best way to see Bruges in a day, complete with a suggested itinerary and practical tips on the best modes of transport to help you plan your trip. Enjoy!
PS: Want to see all that Bruges has to offer? Check out my guide to the most fabulous things to do in Bruges.
Planning Your Day Trip to Bruges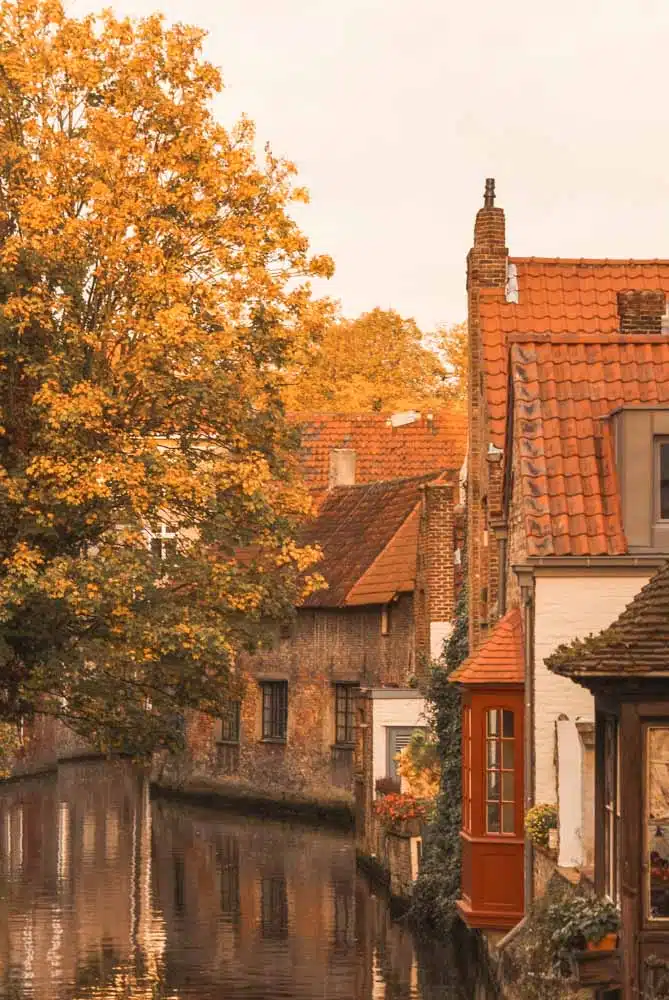 Eurostar Day Trip to Bruges
The easiest way to do a Bruges day trip from London is to take the Eurostar – there really isn't much arguing with the fact that you can hop onto the Eurostar to Brussels, change onto a local train to Bruges and be in Bruges in 3 hours and 25 minutes.
OK, so you have to add a bit of time to allow for security (Eurostar advise arriving 30 mins before departure), but all in all, it's quick, easy and – if you time your ticket buying right – pretty good value.
The earliest train for Brussels leaves St Pancras at around 6.20am and the last train from Brussels leaves around 8.20pm, meaning you'd need to leave Bruges around 7pm subject to train times as trains are about an hour.
Pros: Quick and easy. Travel direct from St Pancras (as well as selected trains from Ebbsfleet & Ashford International). Can get you to Bruges by 11am.
Cons: Last train is relatively early so you will have to skip dinner or have it very early in the evening.
Check Times & Prices on Eurostar
Day Trips to Bruges by Coach on a Tour
Taking day trips to Bruges by coach has some serious pluses going for it.
First of all, everything is taken care of: once you book your space on the tour, you don't have to worry about changing trains, finding the right platform or working out the best route. Simply rock up at the meeting point at the right time (be warned: this is generally around 6am, but you can fall back into your coma once you get on the bus) and boom – everything else is taken care of.
The coach is also generally the cheapest way to do your day trip to Bruges – significantly so – meaning you have more cash to spend on enjoying the actual destination. No bad thing right.
That's the good stuff.
The only real downside is that it does take longer – around 5-6 hours each way. So even though you started at 6am, you're unlikely to get there before 1pm… ouch.
Plus, when you factor in the fact that the tour leaves Bruges again at 5pm, it doesn't actually leave you with that much time there. Boo.
Pros: Cheapest way to do a day trip to Bruges. Easy.
Cons: Not much time in Bruges. Long journey times.
Book a spot on this London to Bruges Day Tour
Day Trip to Bruges by Ferry + Car
I've travelled to Bruges quite a few times by ferry and car and it is totally doable as a day trip, but again, it's slower than the Eurostar meaning that you end up with less time in the city itself.
You can either sail from Dover to Calais, or to Dunkirk with DFDs Seaways. I'd advise that you do the latter as Bruges is only a 45-50 minute drive away from Dunkirk.
One of the big bonuses with this option is that you can decide how early you want to go and how late you want to return as ferries run throughout the night.
If you can bear it, I'd suggest catching the 6am ferry to Dunkirk, catching some more kip on the ferry (it's a 2 hour ferry ride) and then catching the 10pm ferry from Dunkirk to Dover back. It's a long day and you will need lots of coffee, but you will also get loads of time in Bruges for your day trip.
Pros: If you time it right, you can have a long time in Bruges itself. Relatively cheap if you book in advance.
Cons: Long journey times. Need to drive yourself (and feel comfortable driving on the other side of the road).
Book your ferry to Dunkirk with DFDS Seaways.
Bruges in a Day: Suggested Itinerary
Wondering what can you do in Bruges in one day? These are the places you shouldn't miss.
Want more information on each attraction? Check out my guide to the Best Things to do in Bruges.
See Markt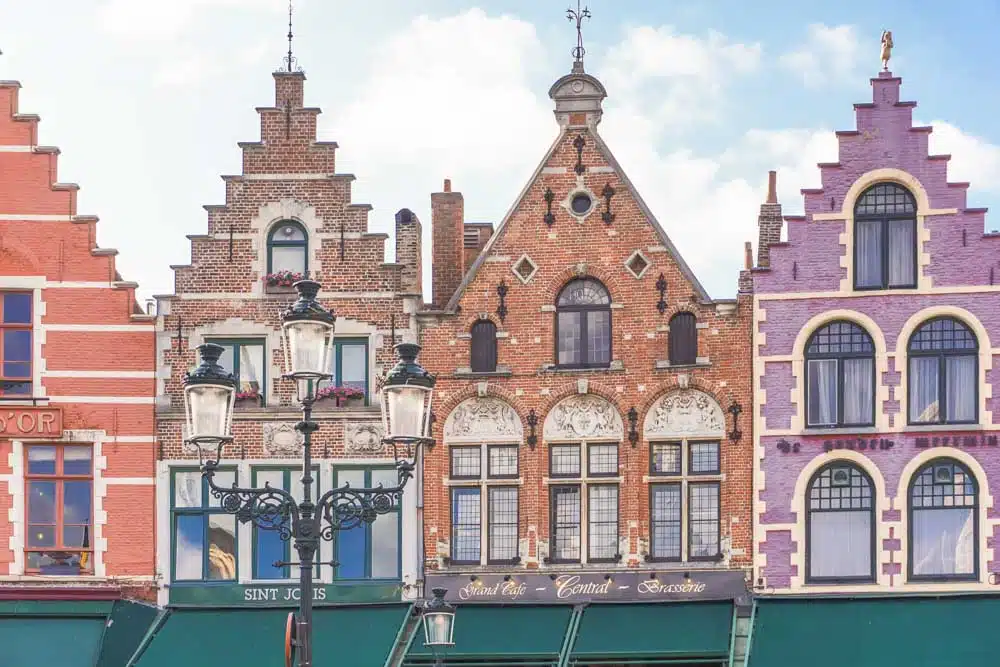 Markt is a strong contender for my favourite spot in Bruges.
Horse-drawn carriages, amazing architecture, the towering Belfort, plus a few benches where you can sit down and soak it all in – it's magnetic without being overwhelming.
Many of Bruges big-hit sights lie within easy striking distance of Markt, so it makes sense to start your Bruges one day itinerary here… In fact, the next stop is only a few paces away.
Climb to the Top of the Belfort for the Views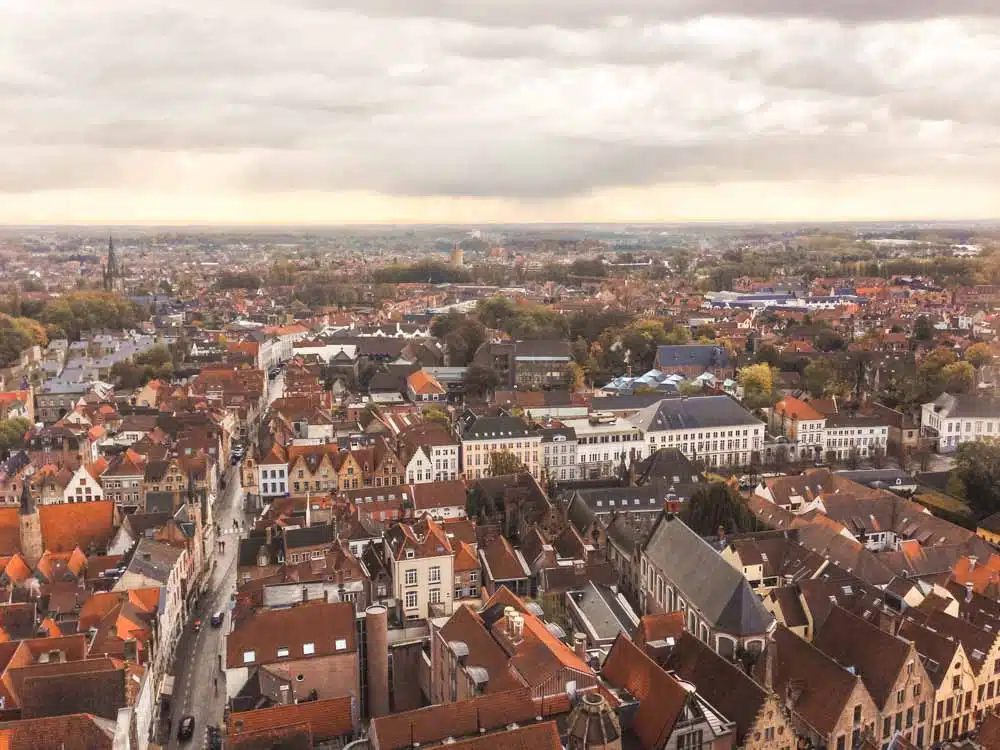 The Belfort is Bruges' second-tallest tower (first place goes to the tower on Onze-Lieve-Vrouwekerk) – no matter though, because it is the best place to go for panoramic views of Bruges.
Of course, there's no gain without a bit of pain – at least that's what you will have to tell your legs on the way to the top of the Belfort but it is totally worth it.
Chocolate at Olivier's Chocolate House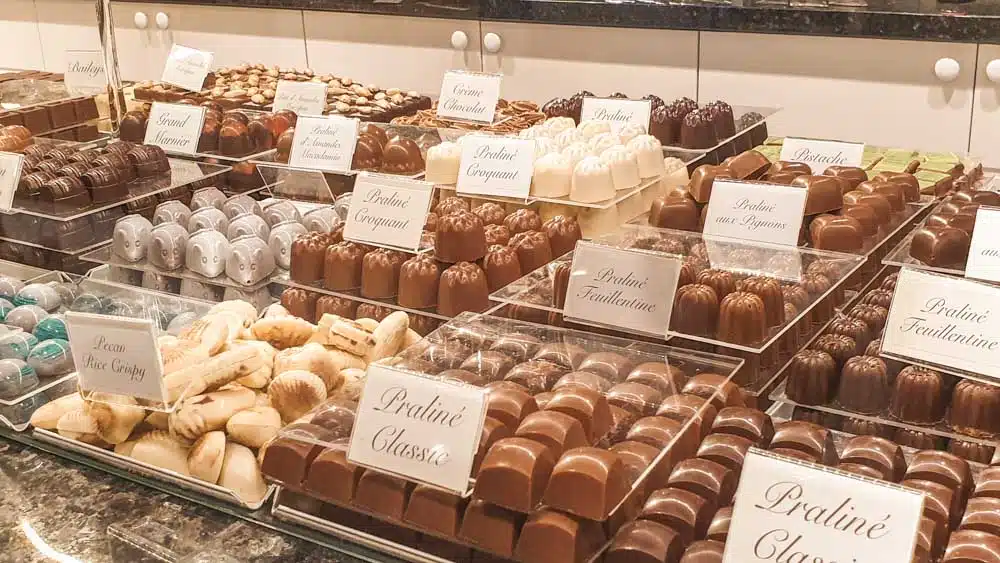 Is it ever too early in the day for chocolate? Answer clearly = no.
Bruges boasts a wealth of fancy chocolate shops where you can taste and buy the kind of chocolate that has made Belgium so famous for the stuff.
I've tried quite a few chocolate shops during my times in Bruges and always come back to Oliviers – where the chocolate is sinfully good, and the staff are friendly and knowledgeable enough to help you pick your favourites.
Visit Burg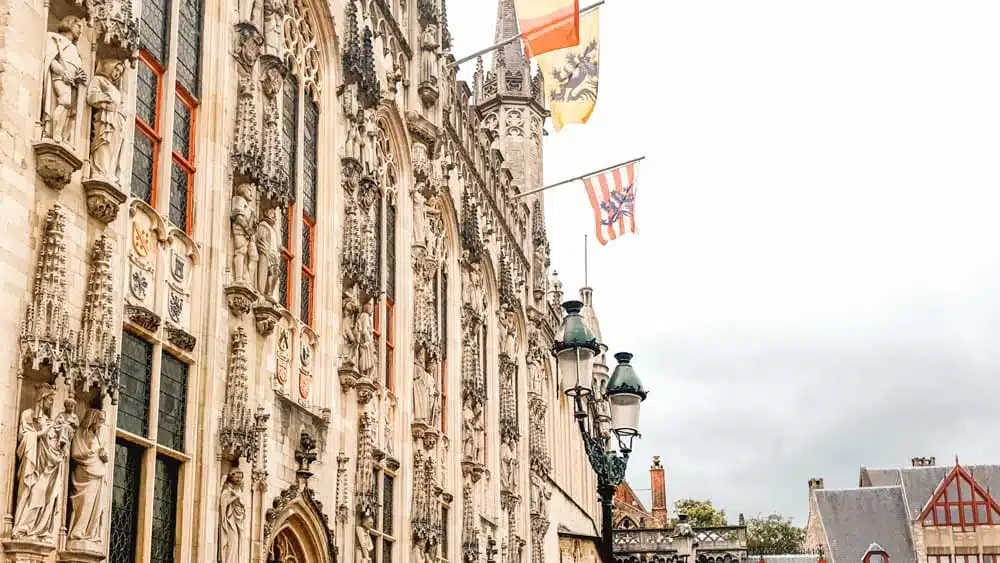 The other of Bruges' magnificent large squares, you could argue all day about whether you prefer Markt or Burg. The only way to settle the issue is, of course, to go and see it for yourself.
Functioning as the administrative centre of the city, Burg is home to many important buildings including the Town Hall and the Basilica of the Holy Blood – complete with phial that's said to contain a scrap of cloth imbued with the blood of Jesus.
Take a Canal Cruise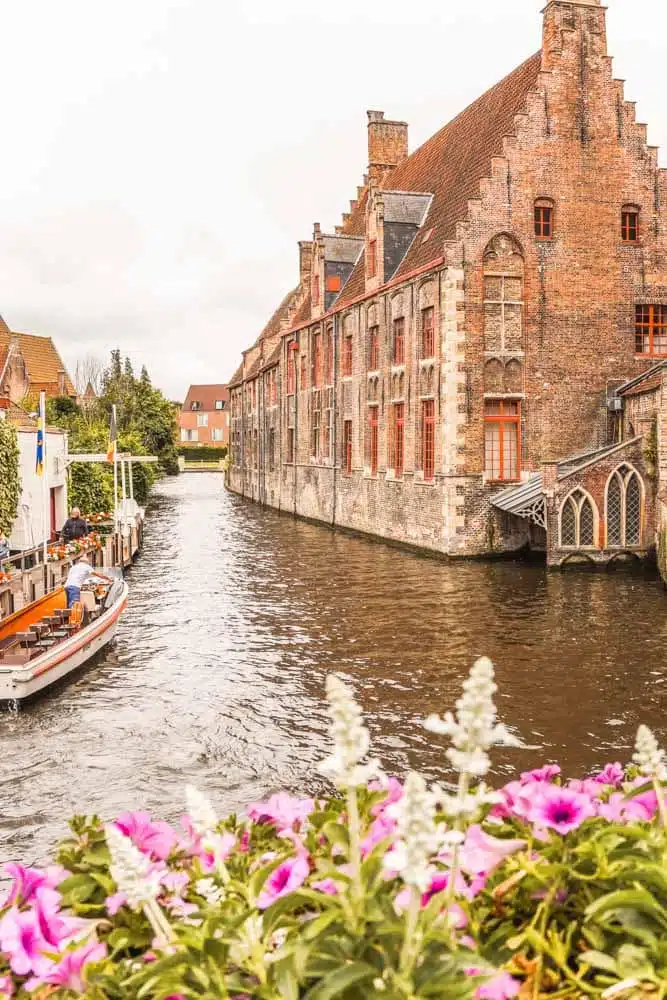 Yes, it's touristy AF but guess what – we are tourists, so we might as well embrace it. A day trip to Bruges isn't complete without hopping onto a canal cruise to see the city from a different point of view.
Wrap up warm in chillier months as it can be bitterly cold (I've learnt this from first-hand experience). Hop on and off at Rozenhoedkaai (Quay of the Rosary) to best fit it into this itinerary.
Pick the Groeninge Museum OR Gruuthuse Museum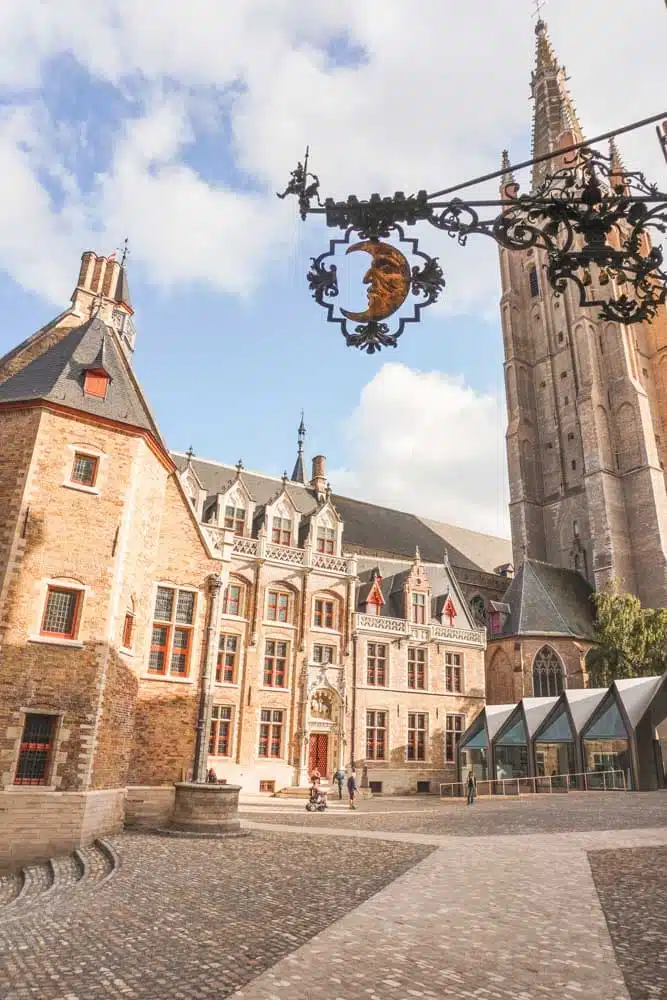 Look, it's a difficult task trying to see the best of Brugge in a day, so it's decision-making time. Bruges' best-known museums the Groeninge Museum and the Gruuthuse Museum are close by, but you definitely do not have the time to visit both of them.
I can't rave about either museum – I've visited both and neither set my world alight.
However, if you do want to visit one, the Groeninge Museum showcases the work of Flemish, Dutch and Belgian artists (largely focusing on art before the 20th century) while the Gruuthuse takes you into the wealthy home of 16th century merchants – complete with furniture, art and accessories from that period.
Grab Lunch at De Bottelier
If you've got time for a slightly more leisurely lunch, De Bottelier is my favourite place to dine in the city. It's fancy but the dishes are decently-priced – not to mention that the restaurant itself oozes with classic Belgian charm.
The menu is European-inspired, with plenty of Belgian classics (and a very, very good wine menu to match). The lamb tagine is among the best I've ever tasted, though the salmon pasta is equally as delicious.
If you're running low on time, grab a portion of Belgian fries from literally any of the frit shops around the city to snack on as you stroll – getting a pool of Samurai Sauce on the side is non-negotiable.
Admire the Art in Sint-Salvatorskathedraal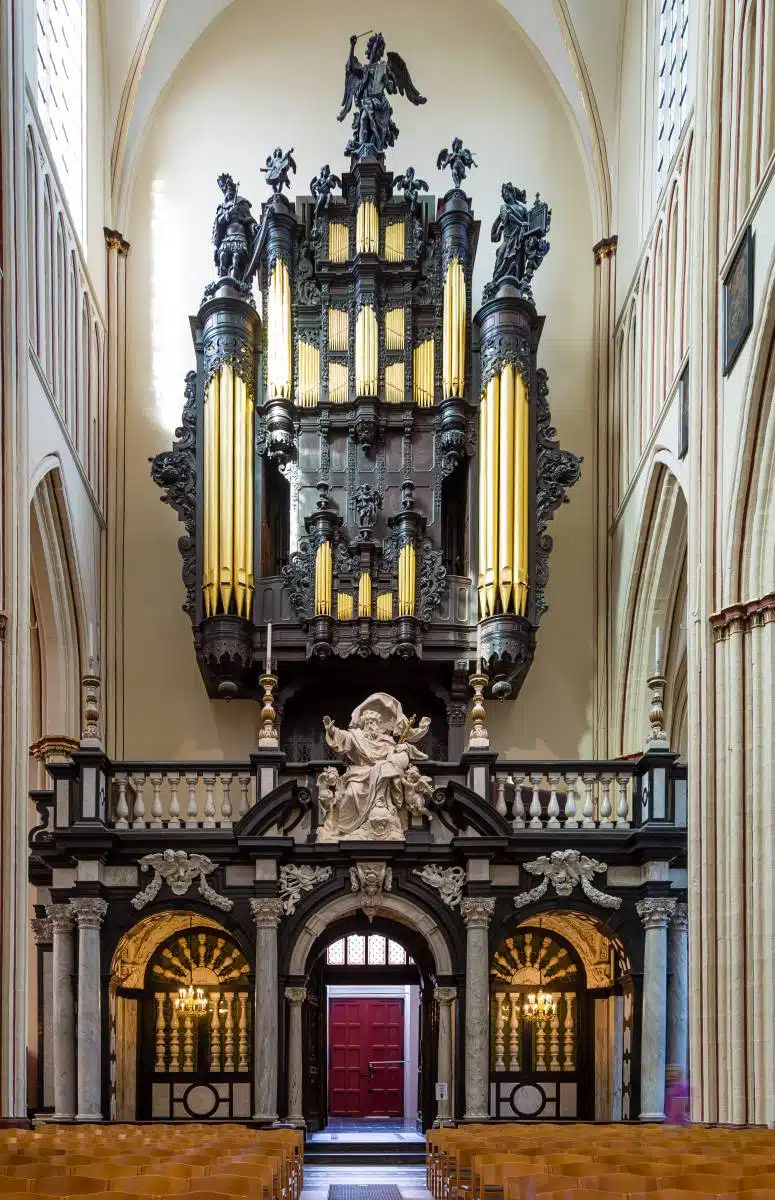 It's no secret that I'm a huge art-lover, so popping by an impressive cathedral decked out in some pretty spectacular works is a no-brainer as part of your day trip in Bruges.
The church's floor is pretty special – but remember to look up and admire the intricate designs that dot the ceiling.
I'll argue that if you're on a shorter day trip (i.e, you've got 4/5 hours in the city), it's probs best to skip this. But, otherwise, it's one of the coolest places to visit in the city.
Admire Onze-Lieve-Vrouwekerk – The Church of Our Lady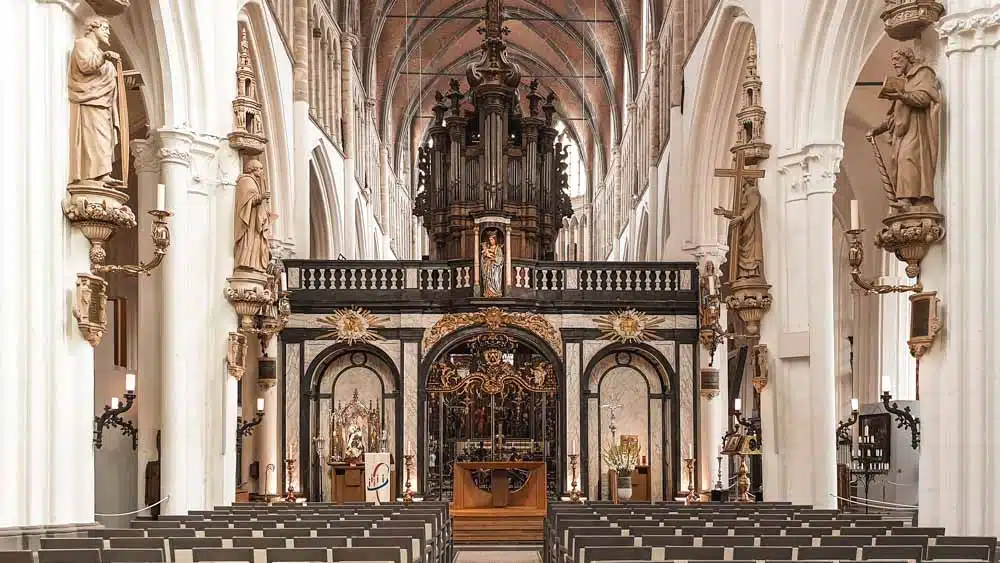 Statuesque and imposing, The Church of Our Lady is one of Bruges' biggest sights – largely down to the fact that you can see Michaelangelo's Madonna & Child inside (along with a host of other historical art).
Yes, it's crowded and yes, it's currently undergoing renovations so the experience is a little marred, but you can't take a day trip to Bruges and skip it.
Sip Belgian Beer at De Halve Maan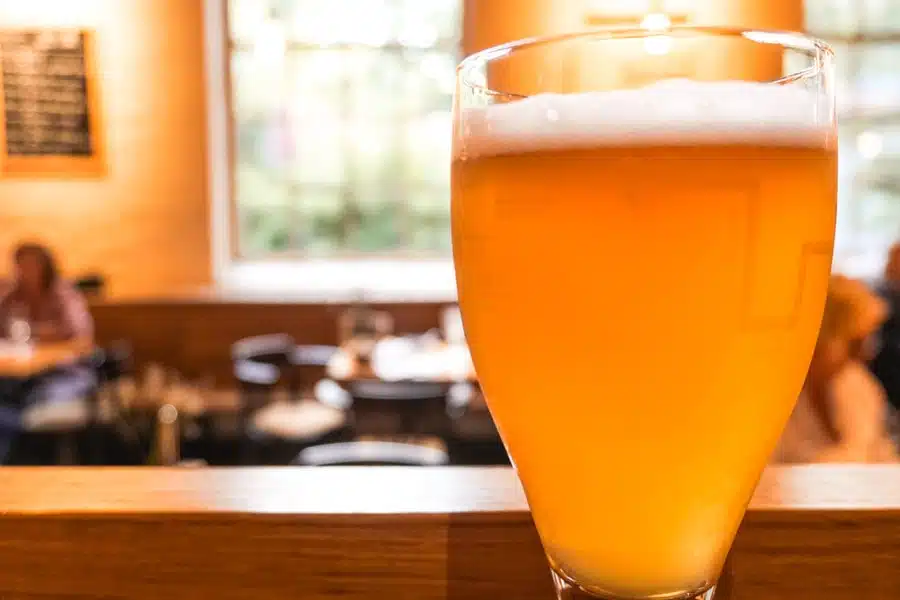 Ahhhh – I bet you thought I was going to skip one of Bruges' real highlights – its beer. Most certainly not. I'm offended that you would even think that.
De Halve Maan is my favourite of the breweries you can visit in Bruges. If you have time, you can do a brewery tour, but even if you don't the taphouse is a nice place to pop in for a beer or two (not too many, you still need to get home lol).
The range of beers is a bit mind-boggling but they're really nice and friendly and will help you wrap your head around a dubbel and a tripel – you'll be a Belgian beer expert in no time.
Read More: Best Beer Bars + Breweries in Bruges
Walk Around the Beijinhof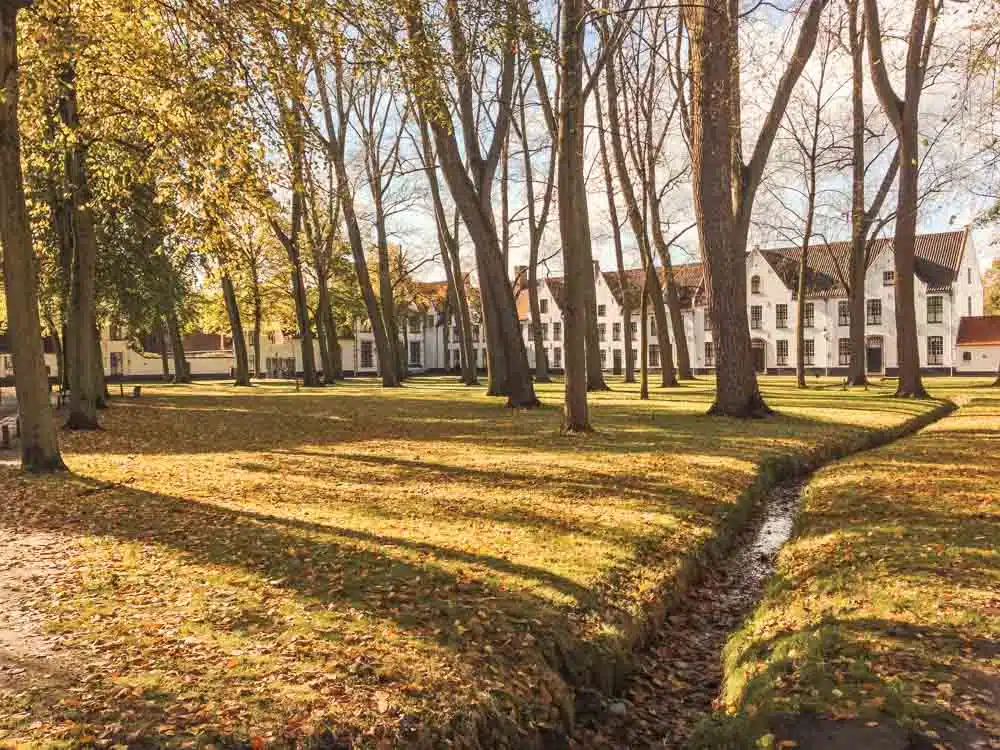 It feels a bit wrong to go from a brewery into a Benedictine Convent – but don't worry, you're just looking at the outside of the buildings here.
All of Belgium's Beijinhofs – sanctuaries built for poor women in the Middle Ages are UNESCO World-Heritage Listed – Bruges is particularly beautiful.
The white buildings are clustered around a tree-studded green – it's a peaceful place that's just right for rounding off your Bruges in a day itinerary. Now time to head home…
One Day in Bruges: Map
Brugge Day Trip: Travel Tips and FAQ
I've written this guide with people arranging a Bruges day trip from London in mind – however, most of the advice is adaptable to other nearby destinations.
You can arrange day trips to Bruges from Brussels, Paris and Amsterdam really easily too.

What about a Day Trip to Bruges for the Christmas Markets?
Arranging a day trip to Bruges for the Christmas Markets is easy. You can choose from travelling by Eurostar, Car + Ferry or taking a specific Christmas Market tour (check Get Your Guide to see what is available).
Does Eurostar Go to Bruges?
No, Eurostar does not go directly to Bruges. You need to change trains onto a local train from Brussels (the local train is included in the price of your ticket).
How Long do You Need to Visit Bruges?
Ideally you would have at least two days to visit Bruges. It is possible (as I hope this article shows you!) to see a lot of Bruges in a day, but with two days you can take things at a gentler pace and see even more.
Read Next: How to Spend Two Days in Bruges
Parking in Bruges
If you've decided to do your day trip to Bruges via car and ferry, the best parking is on the edge of town next to Centrum Station. Parking costs €3.50 for up to 24 hours and it's a 10-15 minute walk into the centre of town.
What to Pack for your Bruges Day Trip
Here are a few things you will want to make sure you pack on your trip.
Passport
Driving Licence (if you're driving)
Tickets
Portable battery charger
Waterproof jacket (hey, the weather in Belgium can be wildly changeable)
Where to Stay on Your Bruges Trip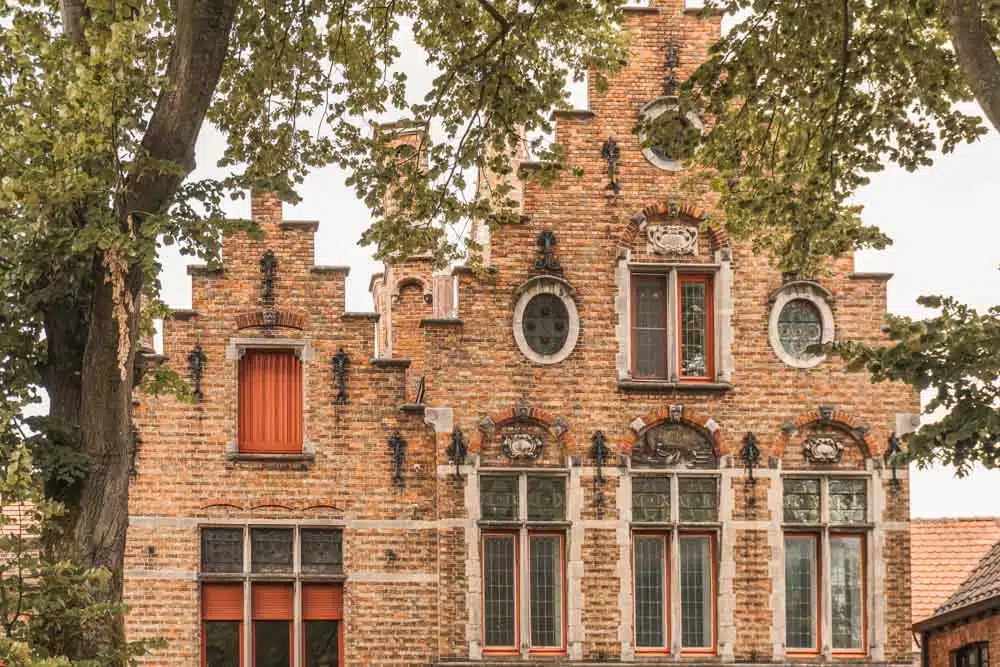 I have written a full guide to where to stay in Bruges but as a quick summary:
Novotel Bruges Centrum
If you do decide to stay the night in Bruges, I've found the Novotel Bruges Centrum to strike the right balance between comfortable, well-located and excellent value.
Check Rates and Availability for Novotel Bruges
Hotel de Orangerie
If you want to push the boat out, Hotel de Orangerie is one of the best hotels in Bruges and housed in a renovated Carthusian convent.
Check Rates and Availability for Hotel de Orangerie Bruges
Love This? Save and share on Pinterest!