Planning to spend a weekend in Bruges and not sure where to start? Don't miss this step by step guide – everything you need to know for the perfect Bruges city break.
It's no secret that I am completely and utterly enchanted by Bruges. Small and compact, but with plenty to do, it is the perfect city break destination.
I first visited the city six years ago – I spent a week wandering around Bruges, getting to know the different neighbourhoods, seeing all the big attractions, finding a few off-the-beaten track spots too.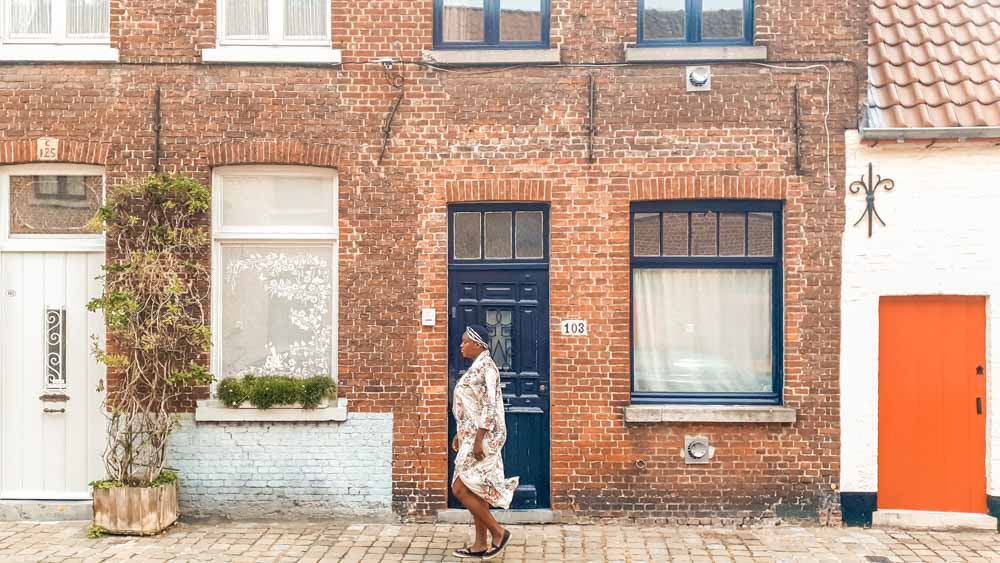 I've returned several times since – each time discovering a different side of the city, seeing it during different seasons. Each time coming away with plans for yet another trip.
But this isn't about me, it's about you. So you are planning to spend 2 days in Bruges? I'll bet you have a lot of questions – how to get there, what to see, where to stay…
Don't worry: I have you covered – the perfect weekend in Bruges itinerary, complete with handy and practical tips to help you plan your trip. Let's go!
PS: Looking for a more in-depth guide to the best things to see and do in Bruges – read this.
The Perfect Bruges Weekend Break Itinerary
What to do in Bruges in 2 Days – Day One
I recommend spending the first day of your Bruges city break (or mid-week soiree) checking out some of the main sights in the city centre.
Markt + Belfry of Bruges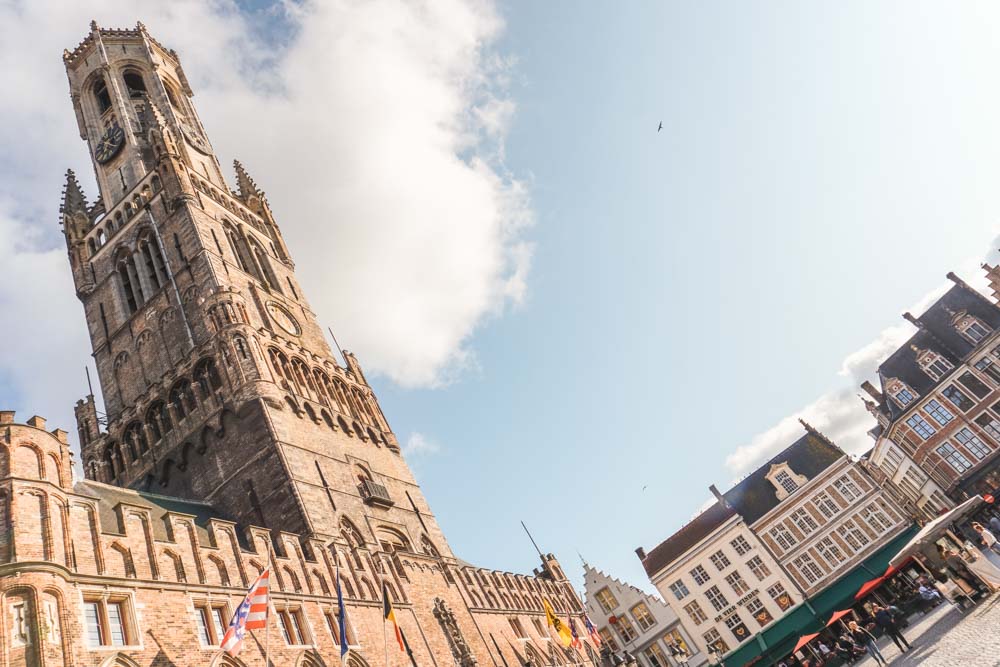 You are not allowed to leave Bruges without checking out Markt and the Belfort – it's kind of like leaving London without at least glancing at Buckingham Palace.
Markt is a beautiful old square that dates all the way back to the 10th century and has played a central role in the city's history ever since.
The most famous of all the buildings is the Belfort, an 83-metre tall medieval tower with panoramic views of the city. It's 366 steps to the top but it's 1000% worth it for the view.
Other historical buildings on the square include the Provincial Court. Together, the mishmash of architectural styles is an absolute charm.
Burg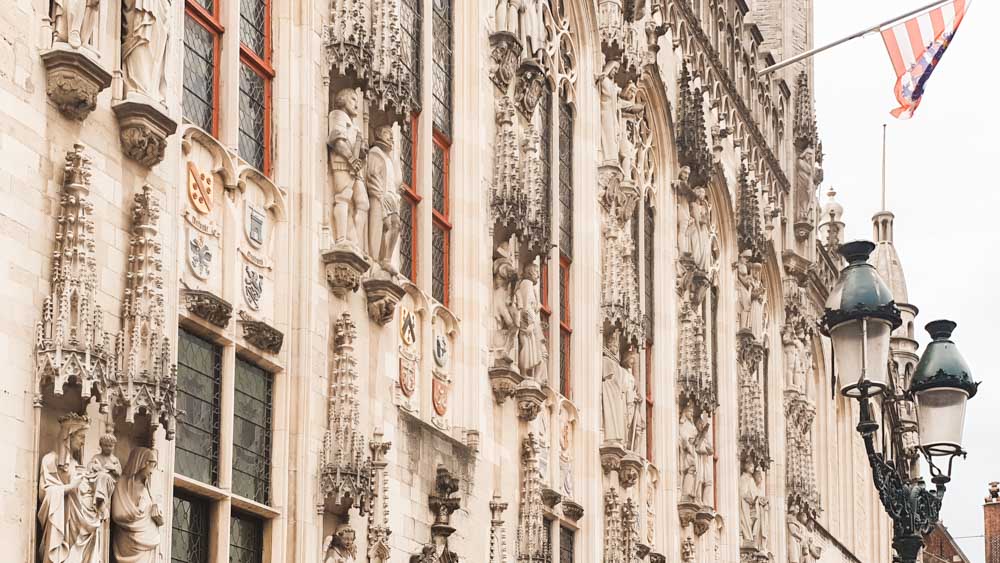 The city's second most famous but equally beautiful square is Burg, and it's a must see for your long weekend in Bruges.
It's historic and atmospheric – no surprise, considering it is believed to have been inhabited since the 2nd Century CE.
The name "Burg" refers to the fortress that once stood on the square, and, while that's long gone, it's still home to some of the city's most important political buildings including Bruges City Hall and the Old Civil Registry.
You'll also find the Basilica of the Holy Blood on Burg – a chapel housing a relic of holy blood, said to have been brought to the city from the Holy Land in 1150.
Burg is probably my pick for a gorgeous spot to stop and enjoy a coffee during your 2 day break in Bruges.
Quay of the Rosary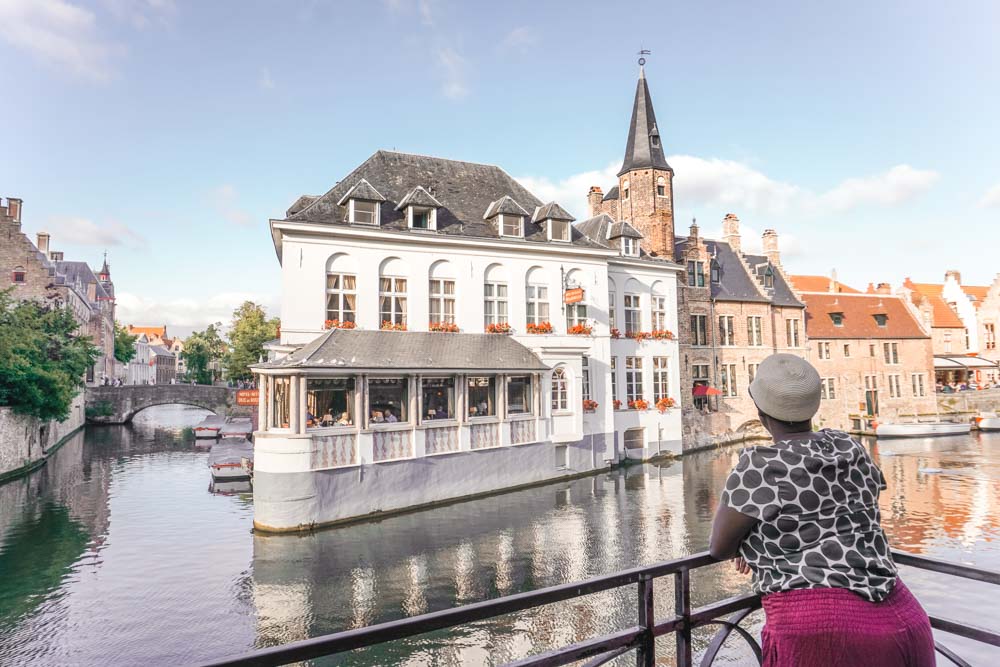 All of Bruges is stupendously pretty, so to be considered a stand-out view it's got to be pretty spectacular.
That's what you'll find with the Quay of the Rosary (Rozenhoedkaai). It's a gorgeous scene, with canals and historic buildings to make you feel like you've been transported back in time.
Make sure you double check your camera battery before you visit.
Hop on a Canal Cruise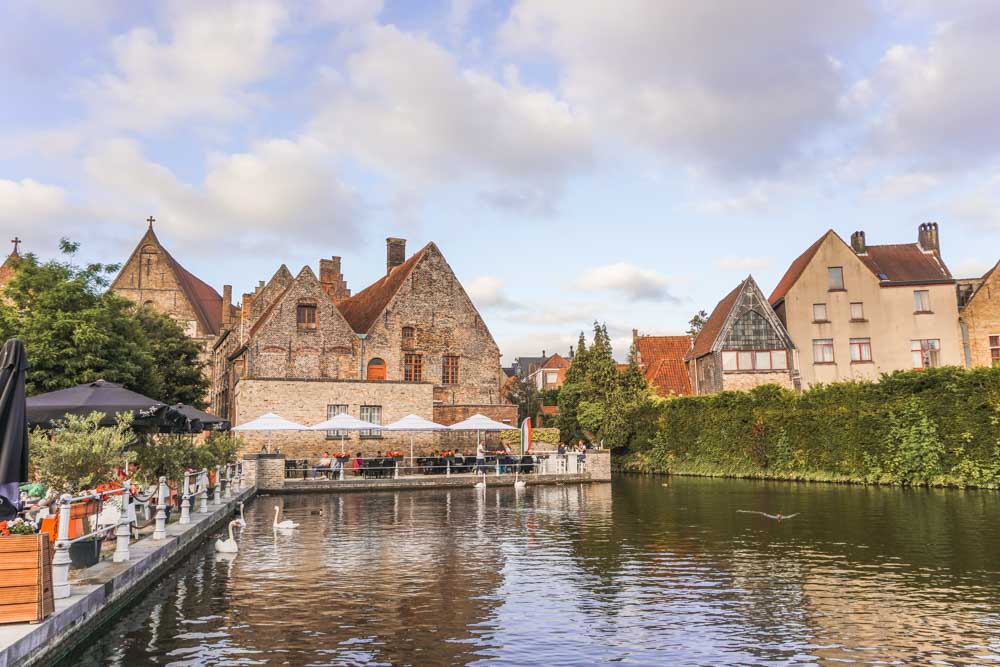 It's obvious where Bruges gets its nickname "The Venice of the North" from. The canals that once formed an important lifeblood for the city's trade, now offer visitors the chance to see the city at its very prettiest.
Cruises run between March and November – pick any one of the five landing stages to depart from, hop on and enjoy the half-hour long ride.
Top Tip: Book a Canal Cruise and Guided Walking Tour for an In-Depth Look at the City
Groeninge or Gruuthuse Museum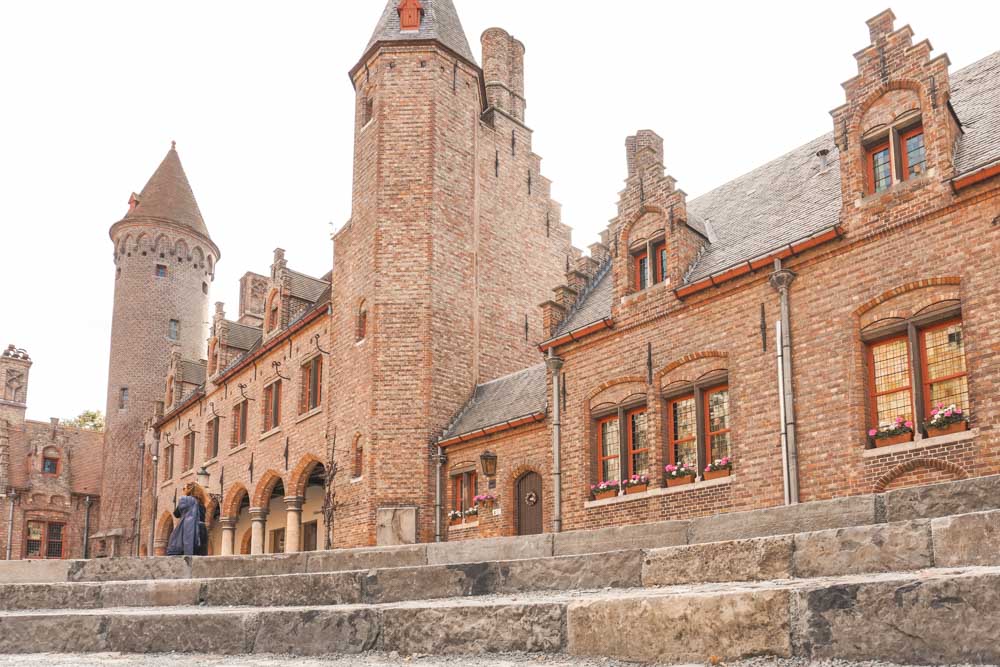 It's decision time peeps – there are two museums on this side of Bruges and you need to make your decision about which one you want to go to.
The first, The Groeninge Museum, is a walk through Flemish art throughout the centuries, with a heavy focus on art up to the 17th century. I've been and can't say that I found it that thrilling.
The second is the recently-renovated Gruuthuse Museum, where visitors can peek into the life and home of one of Bruges' former great merchant families, the Van-Brugghe-Van der Aa family.
2be Beer Experience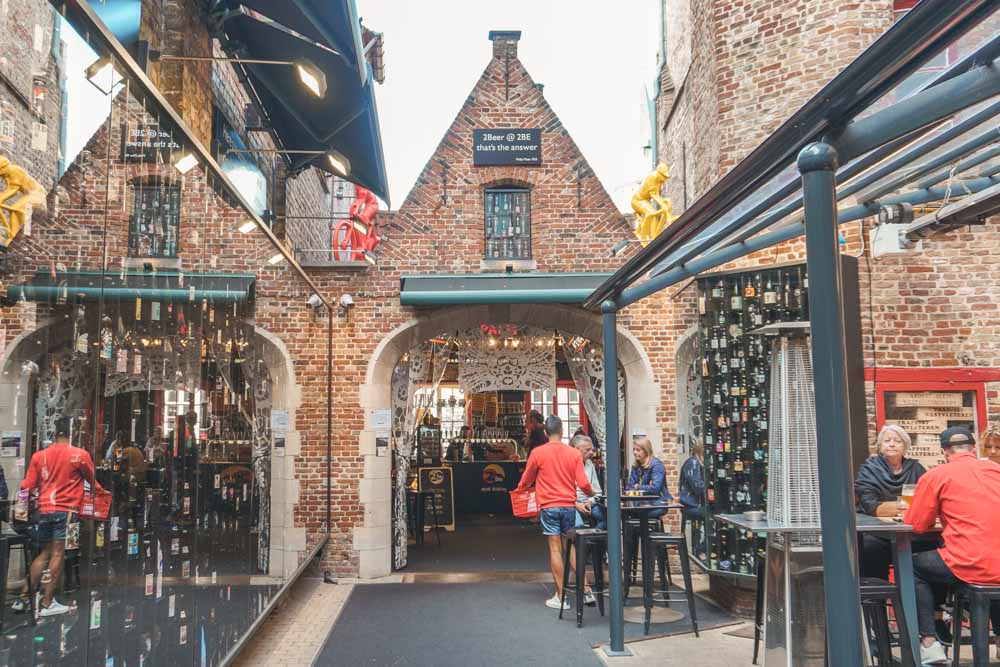 The Belgians do beer really, really well – so you've just got to give it a go while you're enjoying your mid-week or weekend break to Bruges.
Part tasting centre and part museum, you'll learn everything you need to know about beer here – and then plenty more.
Find out more about the history of beer in Belgium, as well as the intricacies of its production. And then once the learning is over, be sure to enjoy a glass or two.
Another option if you love beer is to take a guided tour of the city's best breweries. This is a fun way to find out more about the beer scene in Bruges.
Love Belgian Beer? Check out my guide to discovering the best beer in Bruges.
What to do in Bruges in 2 days – Day Two
For the second day on our Bruges weekend break itinerary, I recommend heading out a little bit further to check out some of the city's hidden gems.
Sint-Janshospitaal
Before the sweetness of Minnewater Park later today, it's time to take a dark turn and visit Sint-Janshospitaal, one of Bruges' more unusual attractions.
It's one of the best preserved Medieval hospitals in Europe, and you can check out some of the old wards.
I swear, nothing will make you more grateful for modern medicine than a visit to this quirky attraction.
Minnewater Park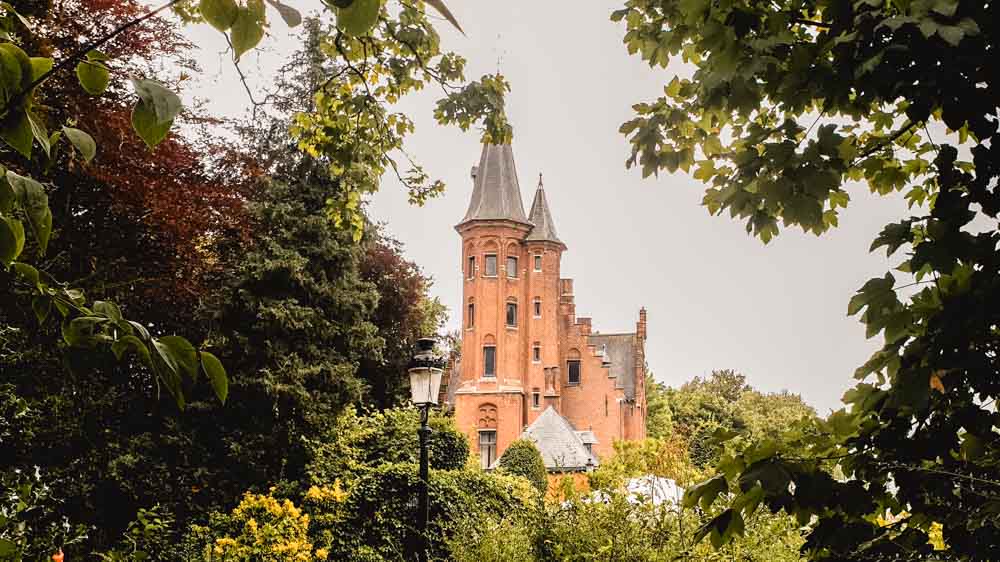 Bruges is all very sappy and romantic, but nowhere more so than Minnewater Park.
There's a local myth that it's where two secret lovers met, and it remains a favourite place for romantic strolls.
Of course, you don't need a partner to enjoy its beauty. You can also head off solo and enjoy the sights, including the beautiful flora and still lake.
De Vesten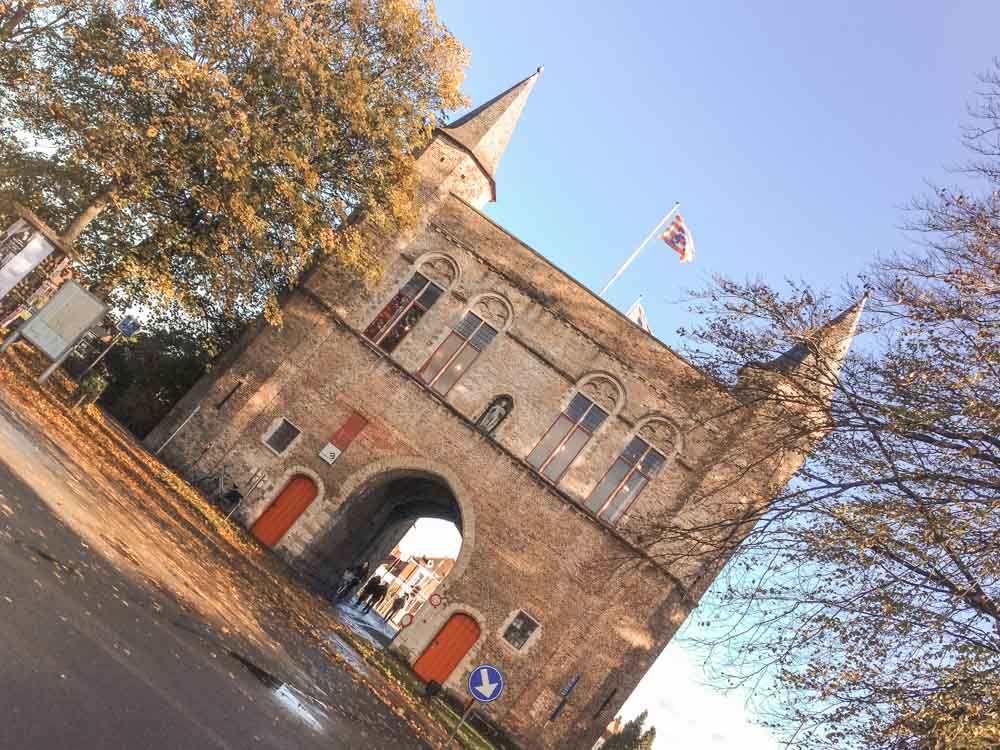 For some more beautiful sights (and to shake off the memories of that medieval medicine), I recommend a stroll around De Vesten – Bruges' old city ramparts.
They create a large green belt all around the city, which are popular with joggers and walkers.
I particularly love them because along the way there are four beautiful windmills to admire and a couple of the old city gates still stand.
Beguinages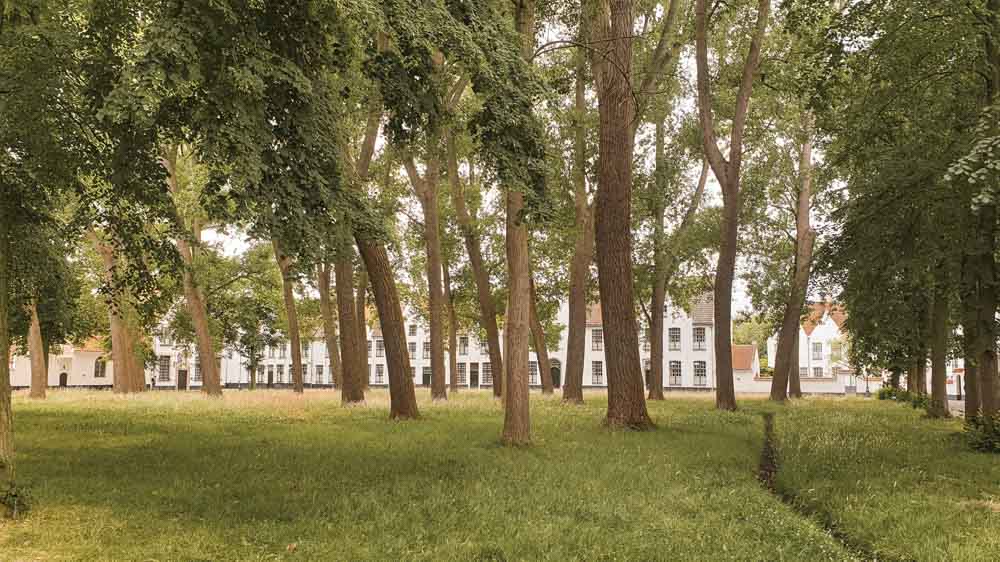 I highly recommend spending some time wandering around Beguinages, one of Bruges' oldest and most beautiful spots.
The Beiguinages – one of the few remaining left in the country – used to act as a sanctuary for women who opted to live a celibate life, strictly adhering to the rules of the beguines, in exchange for somewhere to live.
Today, the Begijinhof is home to a convent and offers a unique peek into the life of days gone by.
Handy Tips for Planning Your Weekend in Bruges
Should You Book an Organised Tour or Book Your Weekend in Bruges Independently?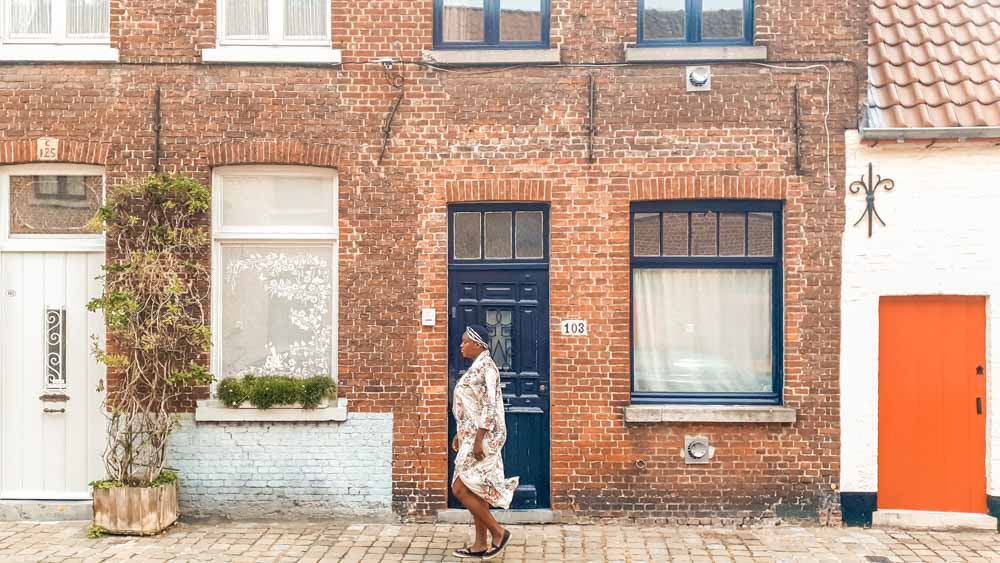 If you're planning a Bruges weekend away, one of your first decisions is whether to go at it alone or join in an organised tour.
Both options have their merits and really depend on what you're looking for out of your 2 days in Bruges.
I love travelling solo and have done it all over the world. There's something so fabulous about answering to no-one and being totally in charge of your own itinerary.
Feel like sleeping in 'till noon? No one's there to judge. Planning on spending four hours just at the Frites museum? You do you.
Of course, there are some drawbacks to solo travel – it's not all as easy as it looks on Instagram.
Solo travel means putting in the hard yards worrying about logistics like what plane to catch and organising tickets to attractions.
By contrast, organised group tours are a great way to maximise what you see during your 48 hours in Bruges. Someone else will take care of the boring stuff, while you just get to explore the city's sights.
Plus, I love meeting other travellers on tours. It's never easier to make new friends than when you're off gallivanting around a new city.
One good compromise can be taking shorter tours or having an independent guide. This way you'll keep the flexibility and independence of solo travel, while also letting an expert take care of the boring practicalities.
As with any European weekend break, there are many great places to find Bruges city break packages, whether they be all-inclusive tours or just accommodation packages.
Some of my favourites include Love Holidays, Easyjet, Lastminute.com and Expedia – you can also snap up some great savings if you book accommodation and transport through the same site.
Best Way to Travel for a Bruges Mini Break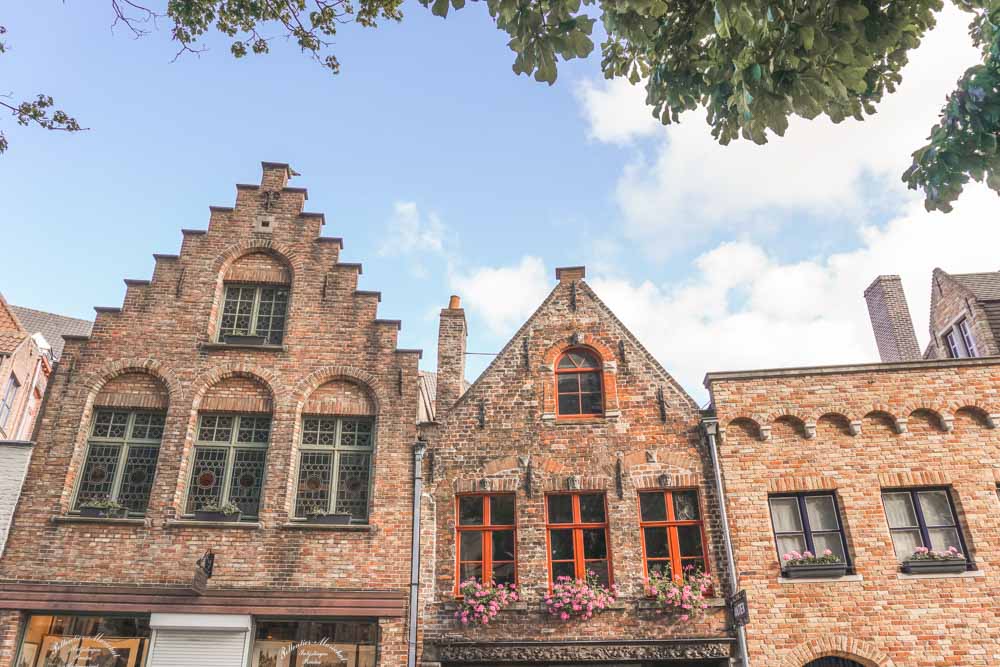 If you're planning 2 days in Bruges, then I feel it's safe to assume you're probably coming from Europe.
In this case, you have a fair few options for how to travel for your Brugge city break.
By Plane
Flying is the obvious choice, and is often quick and easy from other European cities. The nearest airport to Bruges is Ostend-Bruges (often just called 'Ostend), which is about 25 kilometres away.
While flying is quick and convenient, there are other options – some of which are a little more carbon neutral.
By Ferry
If you're nearby and with a vehicle, then driving is a convenient option – particularly if you want to also head to a nearby destination like Ostend or Zebrugge.
If you're coming from the UK, then there's a ferry that goes directly to Belgium from Hull, but it is quite long.
Otherwise, you can get a ferry to Dunkirk or Calais from Dover, which are both short drives (less than an hour and a half) from Bruges with DFDS Seaways and P&O Ferries.
By Train
Bruges is well-connected by rail to many European destinations. You can catch trains from Paris, Amsterdam and London (Eurostar) to Brussels and change for the one-hour onward train to Bruges. Use Trainline to check prices and book tickets.
Looking for more information? Read my step-by-step Europe Packing List.
Where to Stay for Your Weekend in Bruges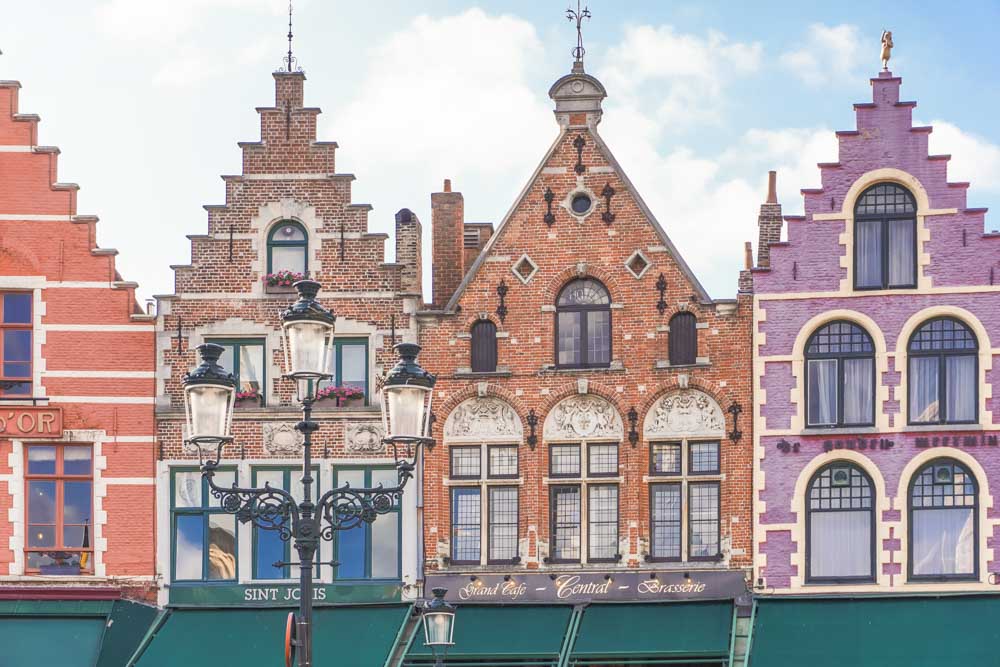 There are a few options for where to stay in Bruges, but I highly recommend going central and staying around Markt or Burg.
This will mean you're super central for all of the top Bruges attractions, including the city's best restaurants and bars. Which are an important stop on any city break.
If you're looking for something a little more budget-friendly or prefer to avoid the crowds, then the neighbourhood of Sint Anna is a little more residential.
The Hotel de Orangerie is one of the best hotels in Bruges, while the Novotel Centrum offers reasonably good value a short walk to the centre of town.I also love using Plum Guide to find places to stay – each property is hand-selected by the staff to ensure only the very best make it onto the site. Think swish, spacious, and light.
Read Next: The Best Places to Stay in Bruges + The Best Airbnbs in Bruges
Useful Resources for Your Bruges Trip
Here are some of my favourite sites to help you plan your weekend trip to Bruges.
Getting Around Bruges
One of the great things about Bruges is that it's super easy to get around on foot. Most of the sites are in a pretty compact area, so you won't be trekking for hours to find the notable spots.
There's also a good public bus network that travels around the city and to stops including the railway station and airport.
Note that Uber does not operate in Bruges, however there are plenty of taxis that you can flag.

48 Hours in Bruges – Map
Love This? Save and Share on Pinterest!