Looking for a tranquil escape while visiting Seychelles? Grande Soeur is secluded and pristine – and just a short boat ride from Praslin island. Find lush tropical vegetation, white sandy shores, and crystal-clear waters teeming with marine life.
Don't let the private-island tag put you off – you can and should – visit Grande Soeur island during your trip to the Seychelles.
Not only is the island home to one of the most-spectacular beaches in the archipelago, but it's also hiding one of the region's best snorkelling spots.
This magnificent island makes for a beautiful day trip from Praslin or La Digue – in other words, it's an opportunity you don't want to miss.
Here's what you need to know.
Need a place to stay? While there are no hotels in Grande Soeur, I suggest you book a room at Le Chateau de Feuilles, the hotel that owns the island as it makes visiting much easier.
Why Visit Grande Soeur Island Seychelles?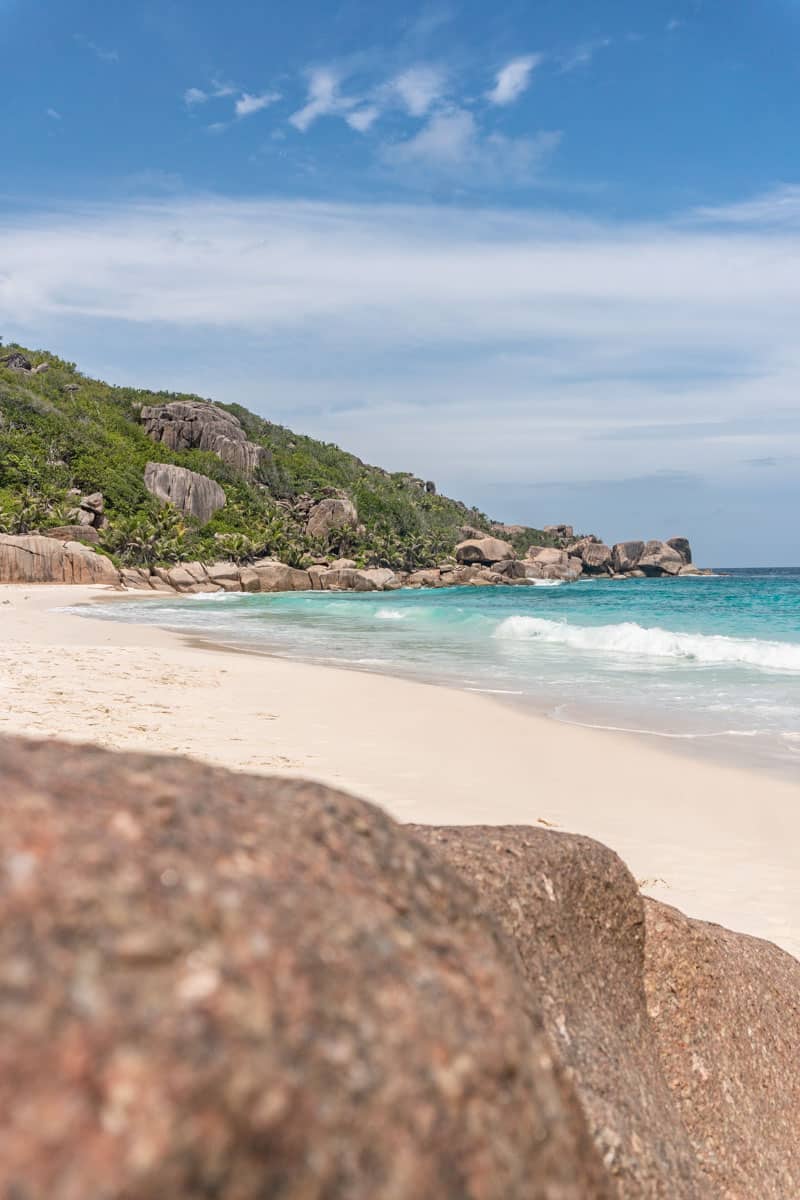 There are SO many reasons why you should visit Grand Soeur Island in the Seychelles. The island boasts some of the world's most stunning beaches, with crisp white sand and cool turquoise waters perfect for sunbathing, swimming, and snorkelling.
Grande Soeur is a privately owned island home to dense vegetation, unique wildlife, and stunning natural landmarks, like Table Rock, a monumental rock formation.
Yet for all the stunning scenery, Grand Soeur's biggest draw may be its isolation. Tourists and locals rarely visit Grande Soeur, which means you can indulge in absolute serenity on the shores of this slice of paradise.
Grande Soeur, Seychelles: What You Need to Know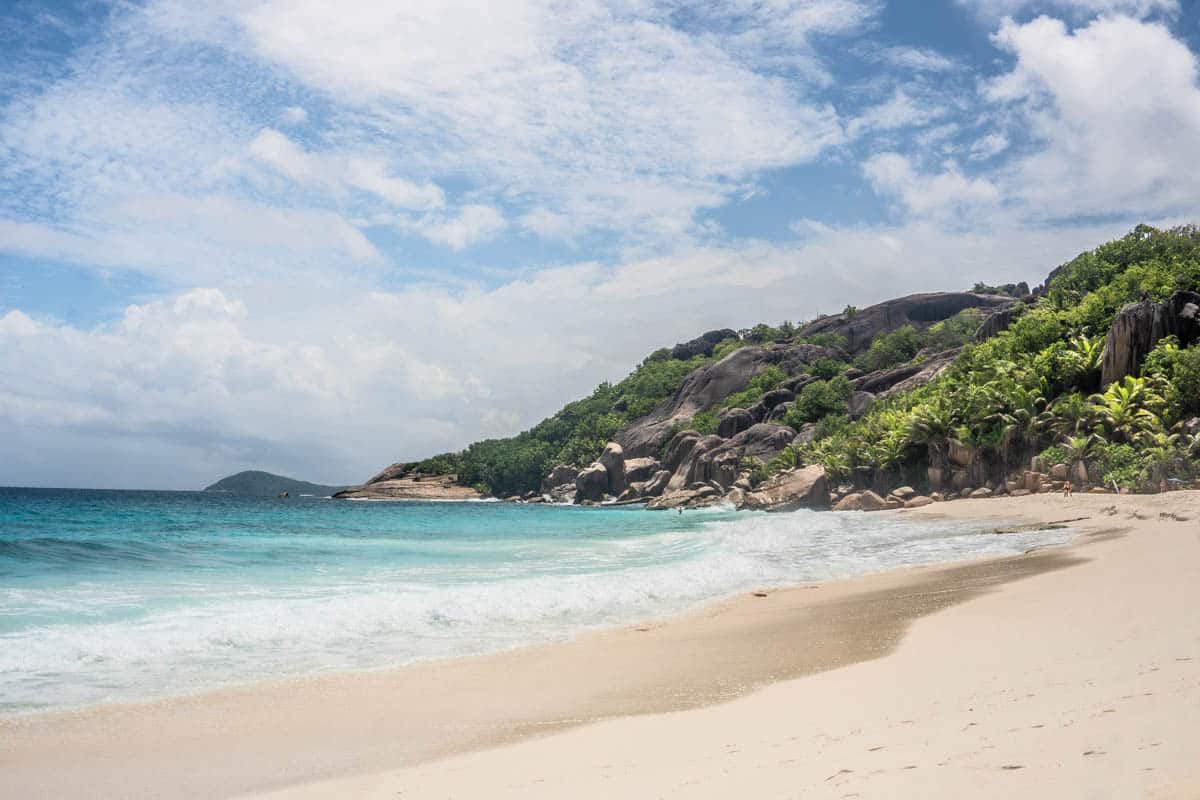 Although it's called Grande Soeur, this island is relatively small, spanning only about 0.3 square miles.
Le Château de Feuilles hotel on Praslin, owns Grande Soeur. Because it's privately owned by the hotel, there are no permanent residents on Grande Soeur, so you won't find anywhere to stay or any real island locals around.
Wildlife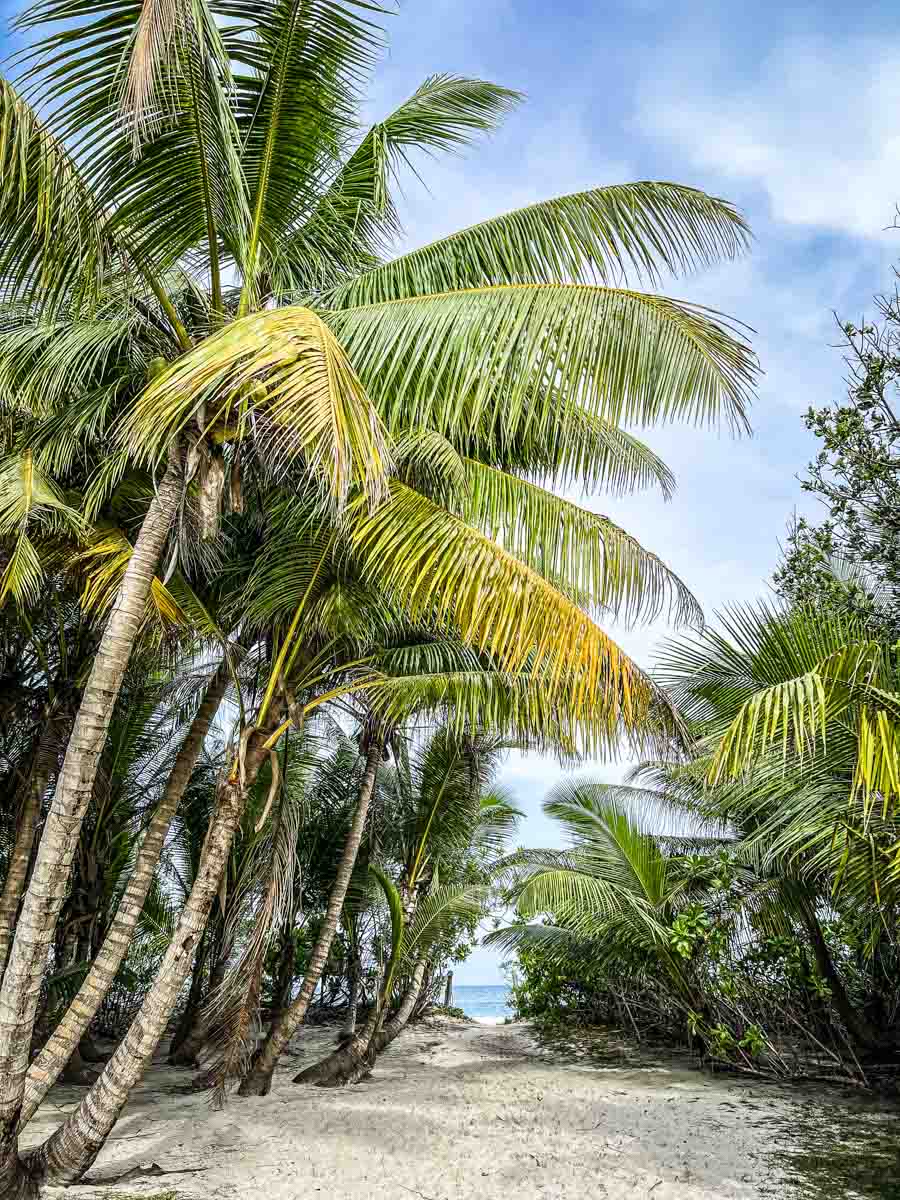 Grande Soeur's wildlife is spectacular. While the island is tiny, it's home to a diverse range of wildlife on land and in the ocean.
Pristine coral reefs surround the island and boast an array of colourful creatures. If lucky, you might spot a few small (and harmless) sharks and sea turtles.
How to Visit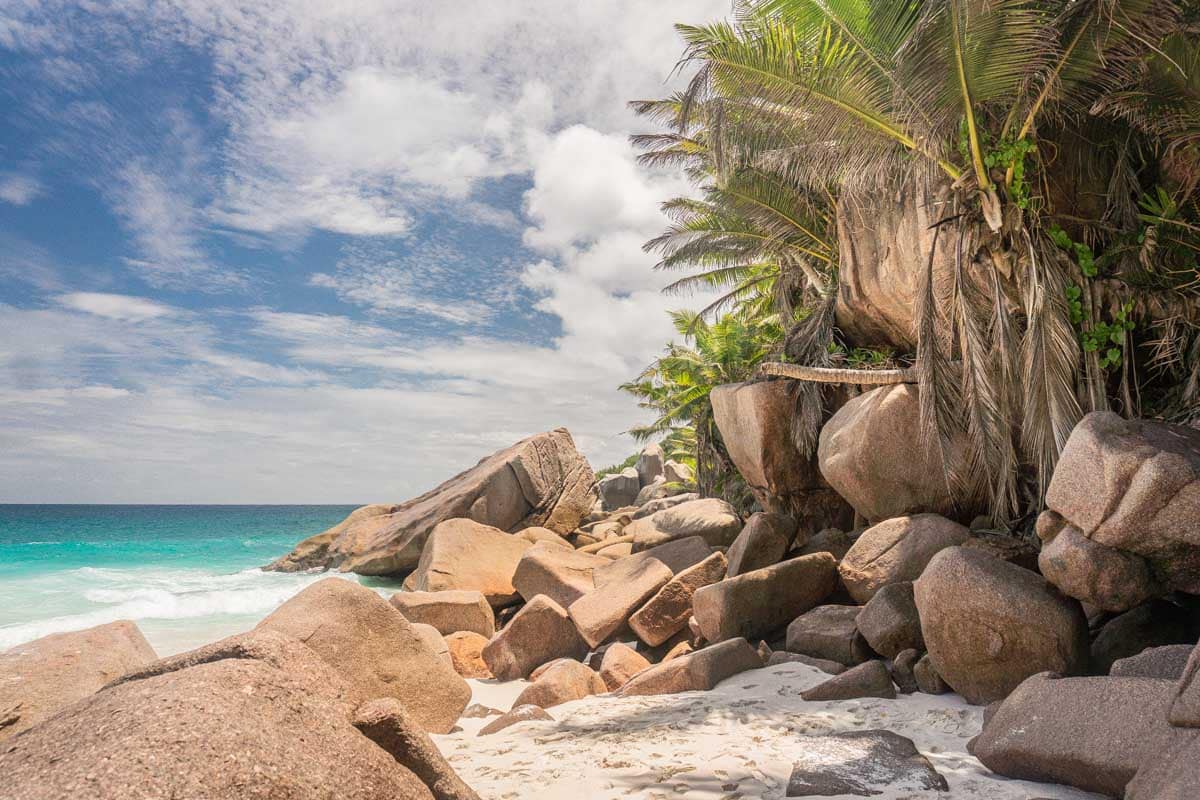 Grande Souer is a protected and privately owned area, you'll need a permit to visit the island first.
You can only reach Grande Soeur by boat, so you'll have to book a tour from Praslin or charter your own boat to explore the Seychelles islands at your own pace (you do still need to get a permit to dock by the island).
What to Do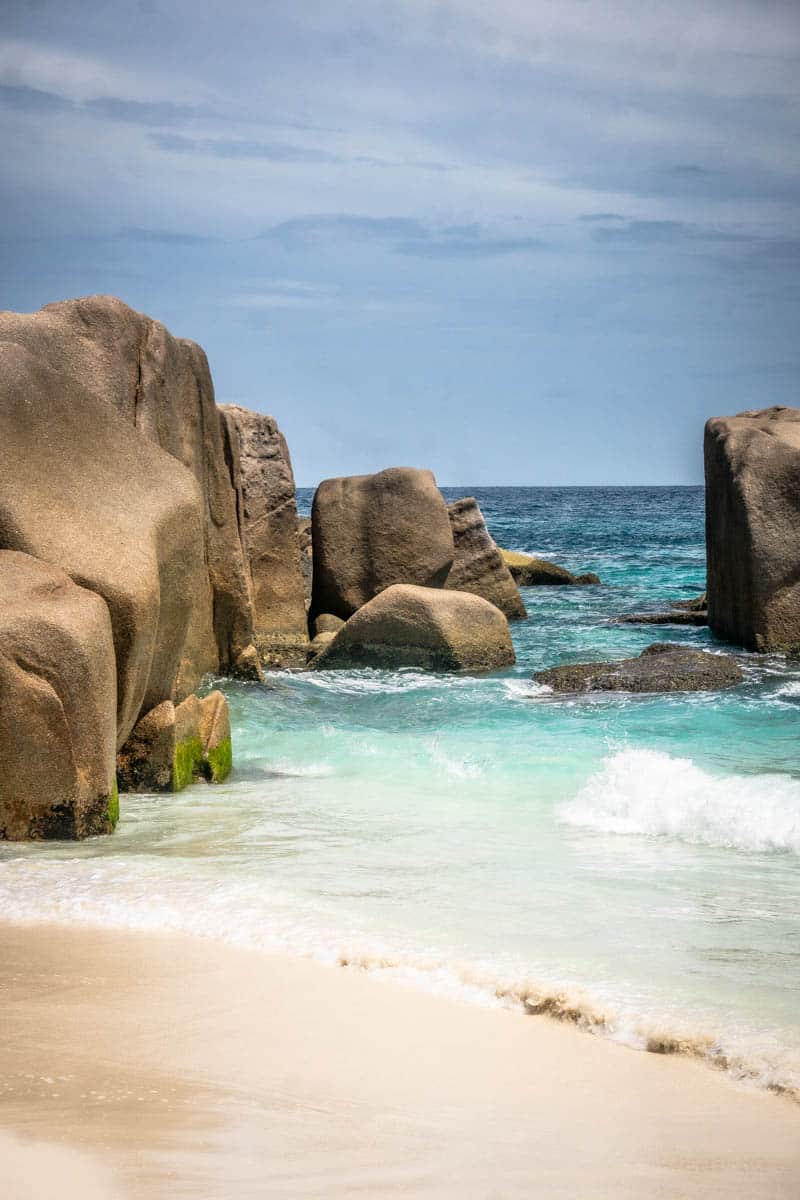 While on Grande Soeur, you can enjoy various activities such as snorkelling, kayaking, swimming, or simply relaxing on the warm sand.
Grande Soeur East, is the most picturesque spot on the island and one of the Seychelles' best beaches. The exquisite shore is delicately framed here by leaning palm trees and large granite rocks. It all makes for stunning, 'Gram-worthy snaps.
Planning Your Visit to Ile Grande Soeur Seychelles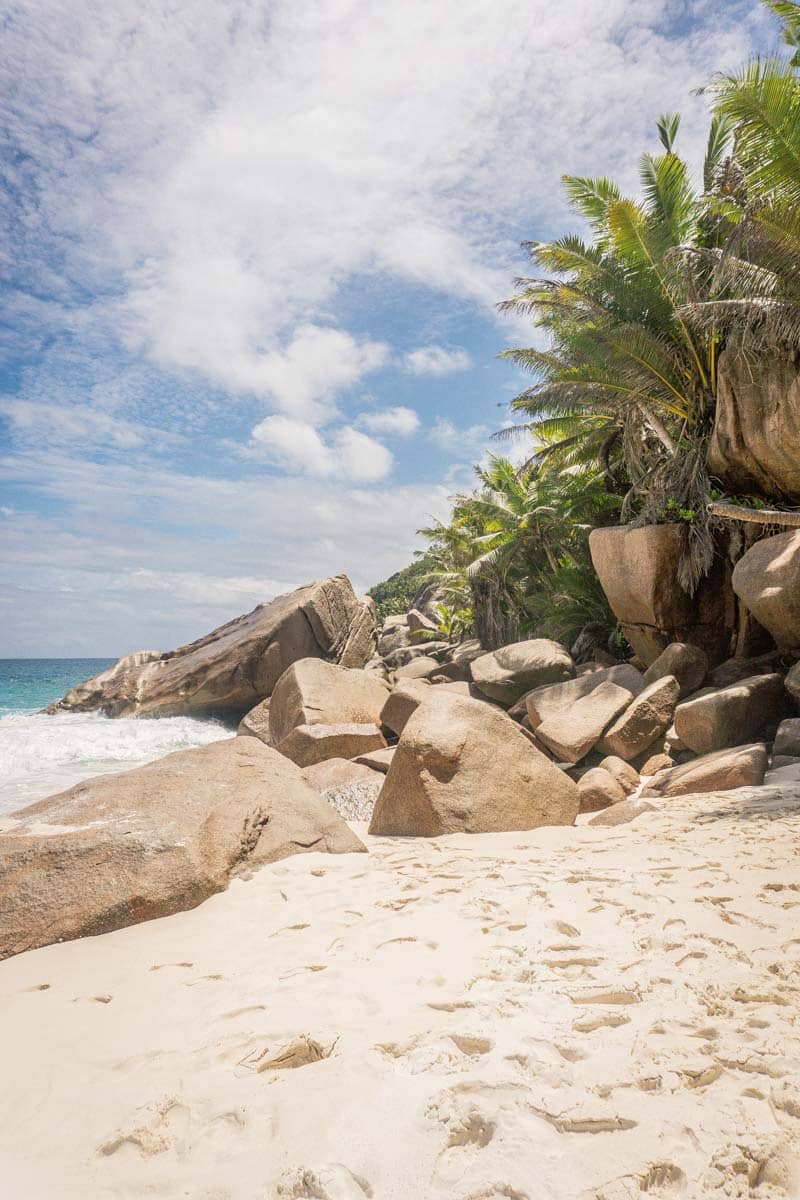 Here is some vital information and tips to help you plan your trip to Grande Soeur, Seychelles.
Grande Soeur Address
Because Grande Soeur is an entire island, it has no official address. The best way to get to Grande Soeur is by taking a tour from Praslin or chartering a boat with a skipper to take you to the island.

You can use these coordinates to find Grande Soeur island, Seychelles: 04°17′13″S 55°52′13″E.
Grande Soeur Opening Times
Grande Soeur is an island, so many tourists don't realise it has opening and closing hours. Tourists can only visit Grande Soeur Monday through Friday from 10:30 am to 3:00 pm. But you can visit Grande Soeur on the weekends if you're a Le Château de Feuilles hotel guest.
Visiting Grande Soeur Independently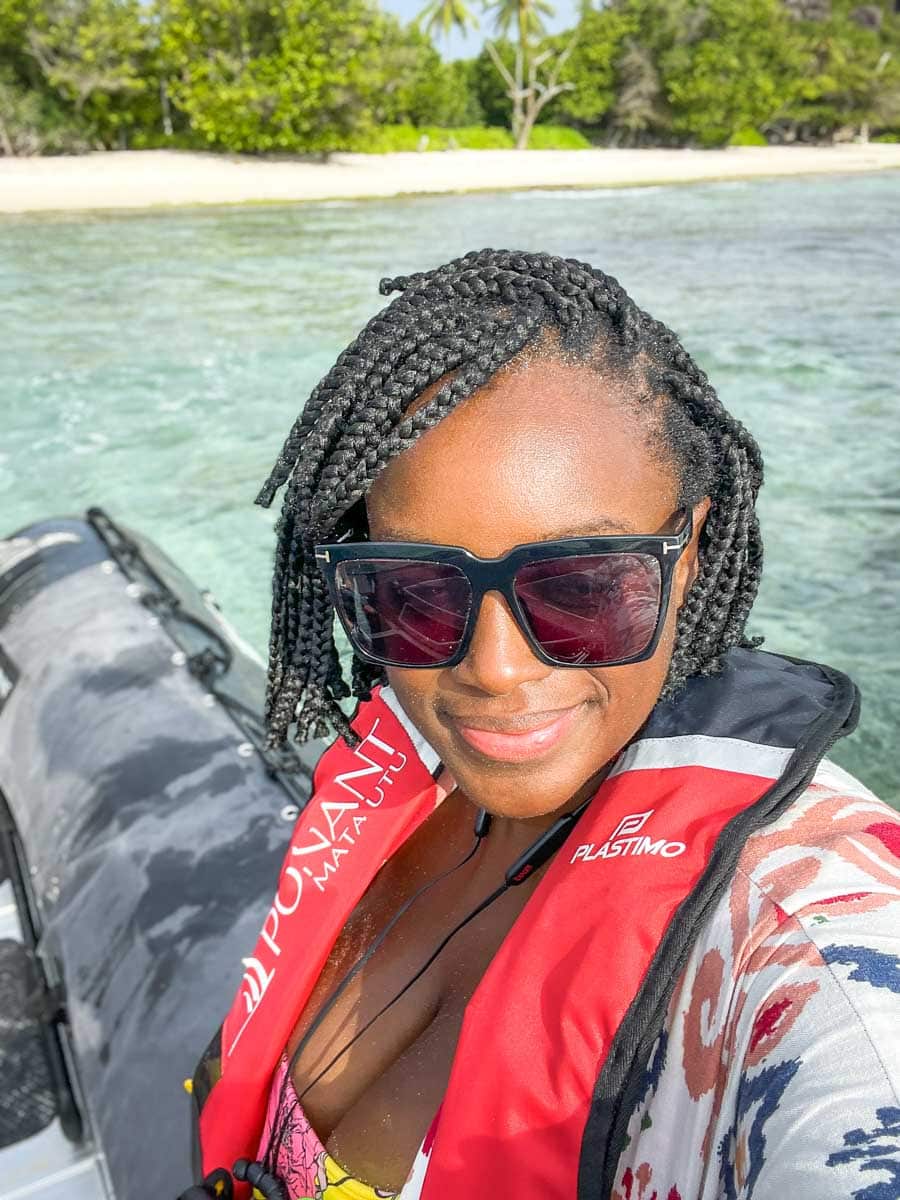 As I mentioned, the first time I visited Seychelles, I chartered a catamaran with friends and sailed between the islands.
This worked out well for us because one of my friends was a licensed skipper, which shaved off a lot of the cost. While this method of transportation is undoubtedly costly, it was well worth the experience.
If chartering a catamaran doesn't sound like your cup of tea, you can book a private trip to Grande Soeur from Le Château de Feuilles hotel if you are a hotel guest.
Depending on the day and time, you might also find boat trips to Grande Soeur from La Digue island.
On a Tour
This island-hopping tour from Praslin is a fantastic way to see the nearby islands. You'll stop at St. Pierre and Grande Soeur island and enjoy an action-packed day of sightseeing and snorkelling.
The tour includes an entry fee to Grande Soeur and a hearty barbecue lunch on the white sand shore. It's an excellent opportunity to see a few islands at once and appreciate the magnificent marine life.
Where to Stay for Grande Soeur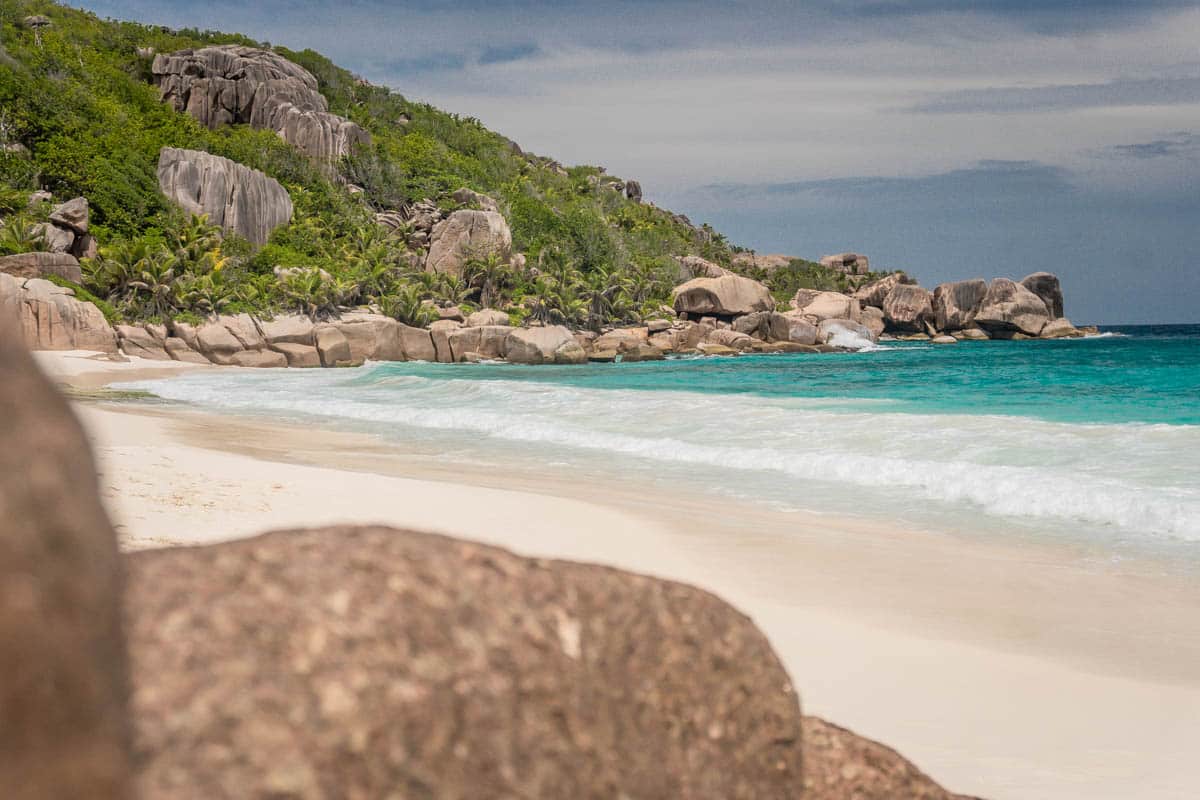 If you want the best access to Grande Soeur, I recommend staying at Le Château de Feuilles hotel. This five-star hotel in Praslin is nothing short of luxurious. Each room is well-decorated and offers outstanding views of the Indian Ocean.
Besides, Le Château de Feuilles hotel owns Grande Soeur island, so you'll have the island's beaches all to yourself on sunny weekends in the Seychelles.
Check availability and reviews on Tripadvisor
Alternatively, check all accommodation in Praslin at Booking.com
Grande Soeur: Map