Discover the best hotels in the Seychelles with this handy guide. These are the impressive resorts and hotels you need to stay at.
If you're planning a trip to the Seychelles (and you totally should be), you'll need somewhere to stay. Now, I'm not being dramatic when I say that the Seychelles has some of the most luxurious accommodation in the world.
And you should totally splash out. All that island hopping and hiking will leave you desperate for a comfy place to rest your head (it's a hard life!).
Don't worry if a 5 star blowout resort is not in your budget though, the Seychelles has also got some excellent mid tier options that won't break the bank.
Read on to discover the best hotels in the Seychelles.
Best Hotels in the Seychelles: At a Glance
Best Hotels in the Seychelles
Four Seasons Resort Seychelles at Desroches Island
£££
Desroches Island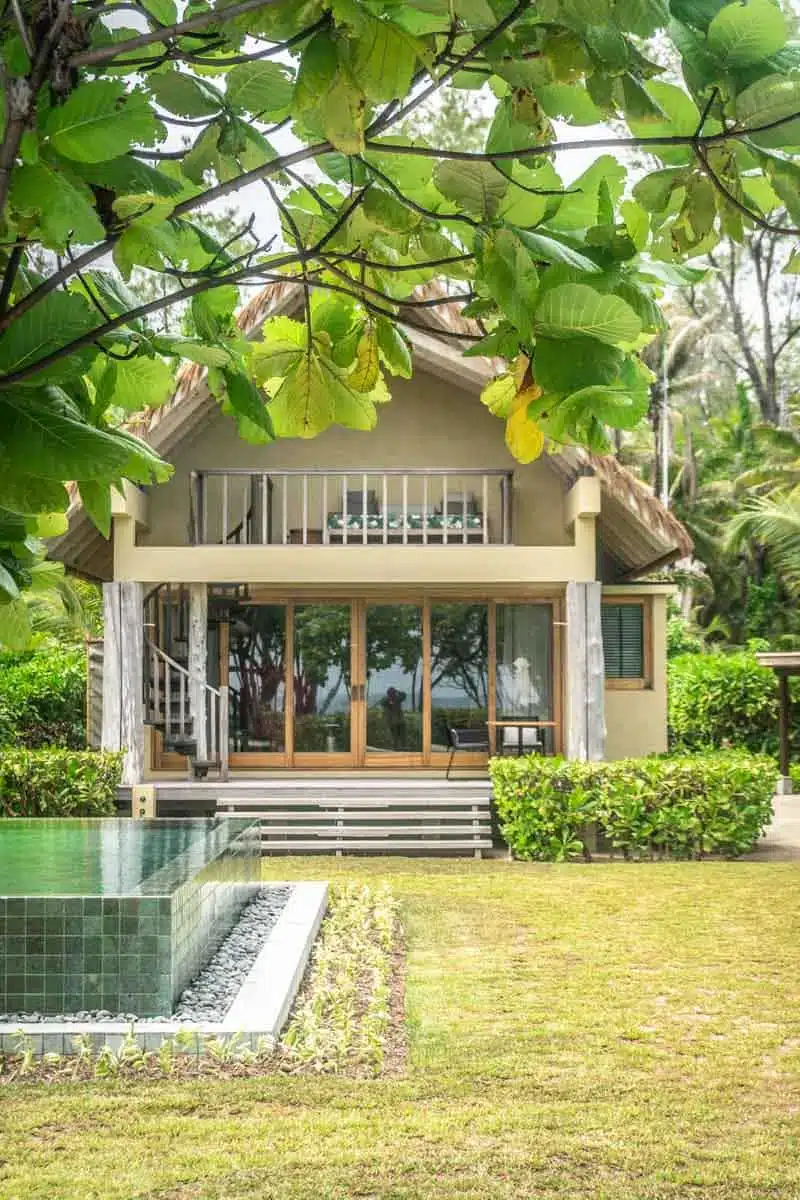 To say that the Four Seasons Desroches is the best resort I've ever been to is not an understatement.
What makes it so special? I thought you'd never ask. As you arrive by plane from Mahé, the friendly staff greet you with a smile, and it's just the perfect way to start a blowout trip.
The villa's Boho-chic interior exudes luxury and relaxation, while the two casual yet classy restaurants provide international cuisine. The private beach surrounds you, and stargazing at night is always in order with open-top bungalows.
How about exploring the Tortoise Sanctuary or enjoying all the water sports on offer? There's plenty for you to do.
Oh, and before I forget, paying a visit to the Circle of Connection Spa is a must. Want to see more? Check out my video of my stay at Four Seasons Desroches here.
Six Senses Zil Pasyon
£££
Felicité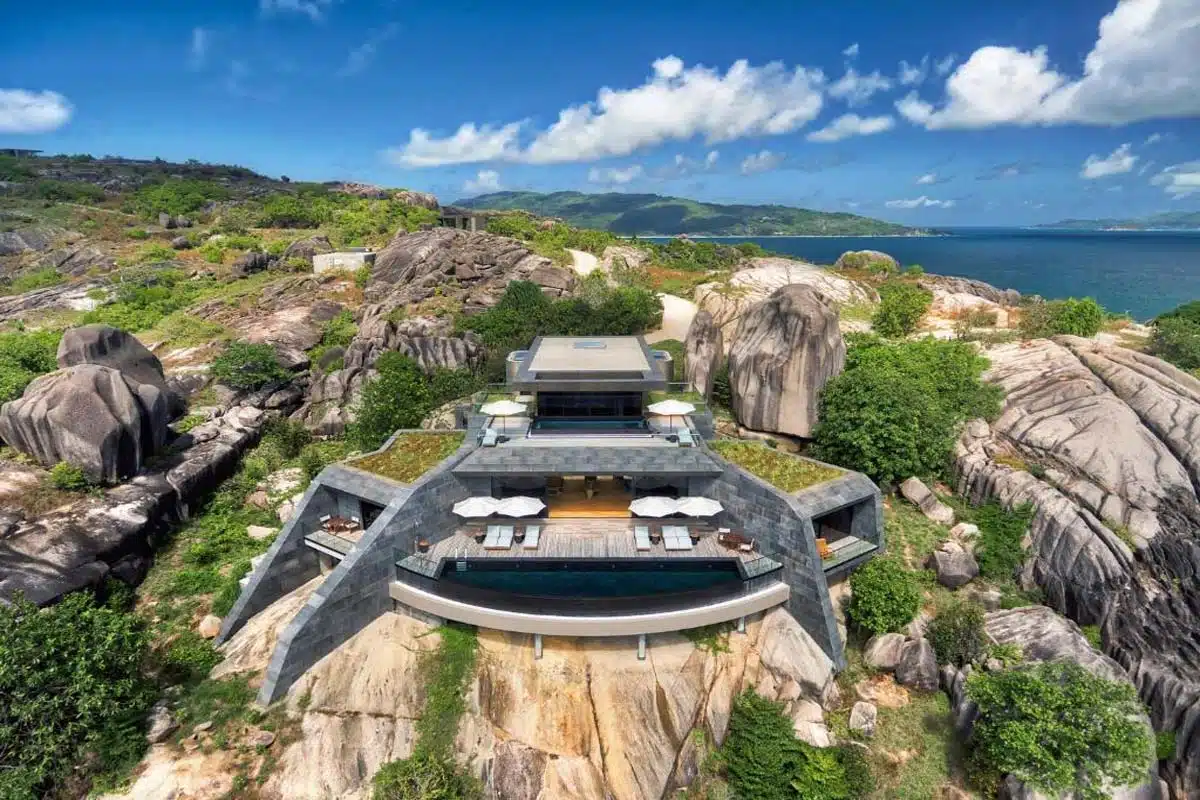 Of all the Seychelles island resorts, it'll be hard to find something as exclusive as Six Senses. You're already here if you can picture uber-modern villas nestled between smooth rock formations, lush forests, and pristine beaches.
You'll have jaw-dropping views of the Indian Ocean and la Digue from the island's west side. Did I mention that it's also the only accommodation on the island?
You can enjoy a spa treatment in the most dramatic setting on the island or dine in style at one of six fantastic restaurants.
Aside from the usual watersports, you can also see the Aldabra Giant tortoise at Ramos National Park. Or you can take a short boat ride to La Digue and explore the sights of that quaint island.
But I won't blame you if you spend all your time lounging on the island's private beach.
Four Seasons Resort Seychelles at Baie Lazare
£££
Mahé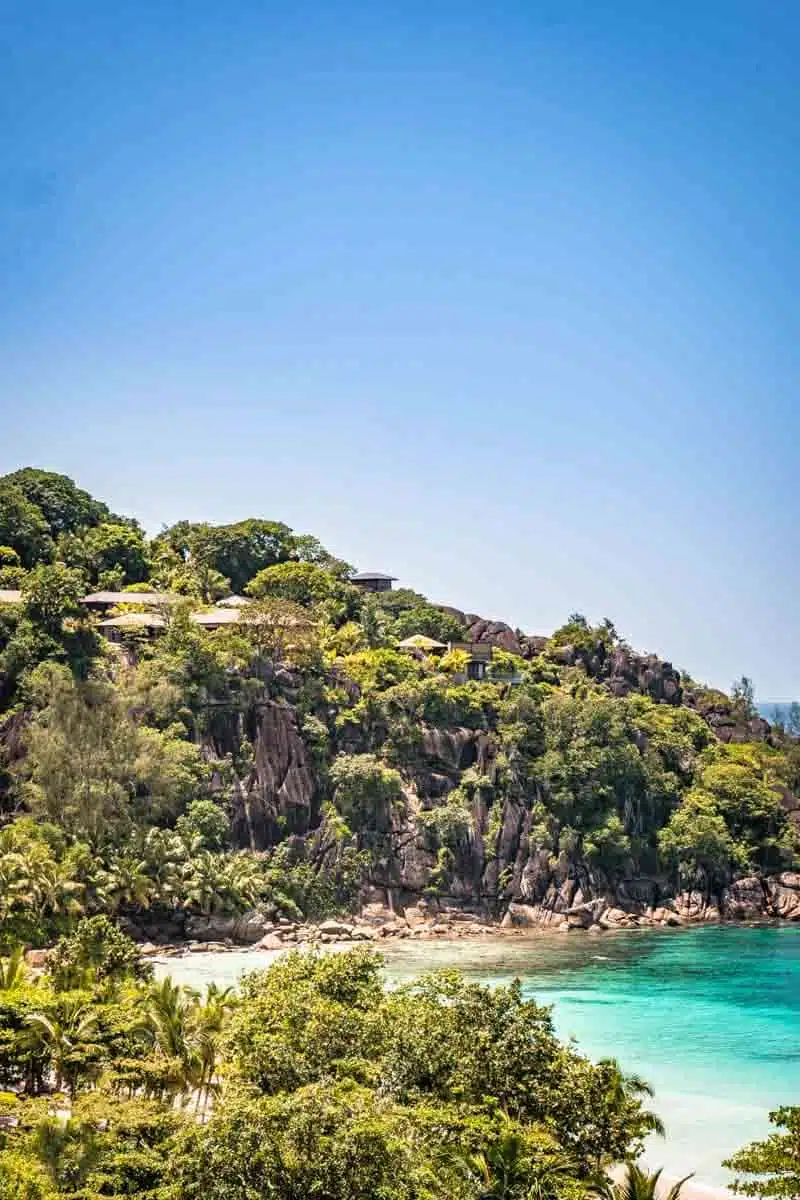 Looking for the best hotel on the Seychelles' Mahé island? If so, Four Seasons Baie Lazare has got you more than covered.
Step out of your calming villa with airy curtains and exposed ceilings into an infinity pool overlooking the Indian Ocean. If you like the sound of that, then grabbing some sundowners or some Creole cuisine at the ZEZ Lounge above the forest canopy is right up your alley.
Better yet, it's just a short forest walk to Baie Lazare, where sun loungers and cocktails await.
What's not to love about this Seychelles luxury resort that's close to all the action of Mahé?
Constance Lemuria
£££
Praslin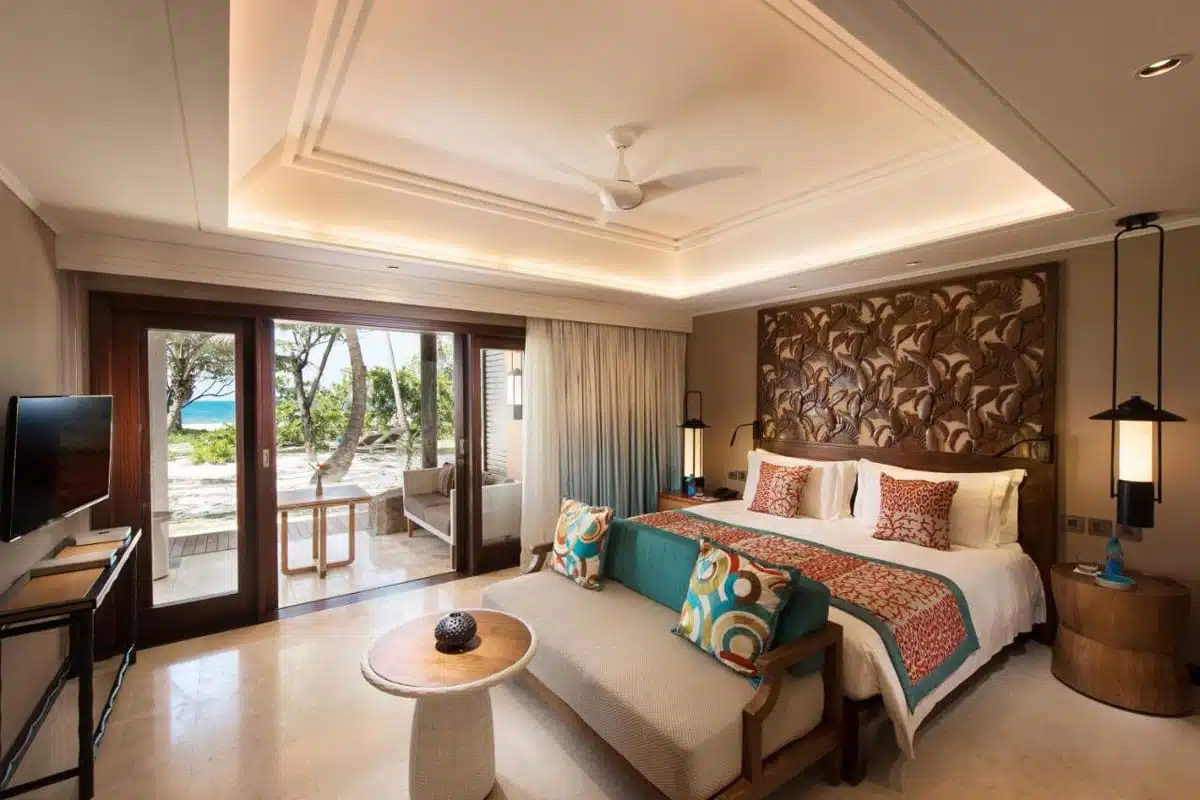 You won't fall short of hotels in Praslin in the Seychelles, but if you're looking for an all-inclusive experience fit for a queen or king, stay at Constance Lemuria.
From the calming palette of cream and turquoise villas to vibey poolside bars, it's no wonder this is a popular place to stay.
The hammocks along the private beach provide a classic experience. And, if you want glorious ocean and resort views, take a short hike to Pointe St. Marie.
You can also get a taste of Creole at its fantastic restaurants or loosen those muscles at the luxury Constance Spa.
It's also five minutes from the Praslin Airport, so it's not a mission to get to one of the best resorts in Seychelles.
Raffles Seychelles
££
Praslin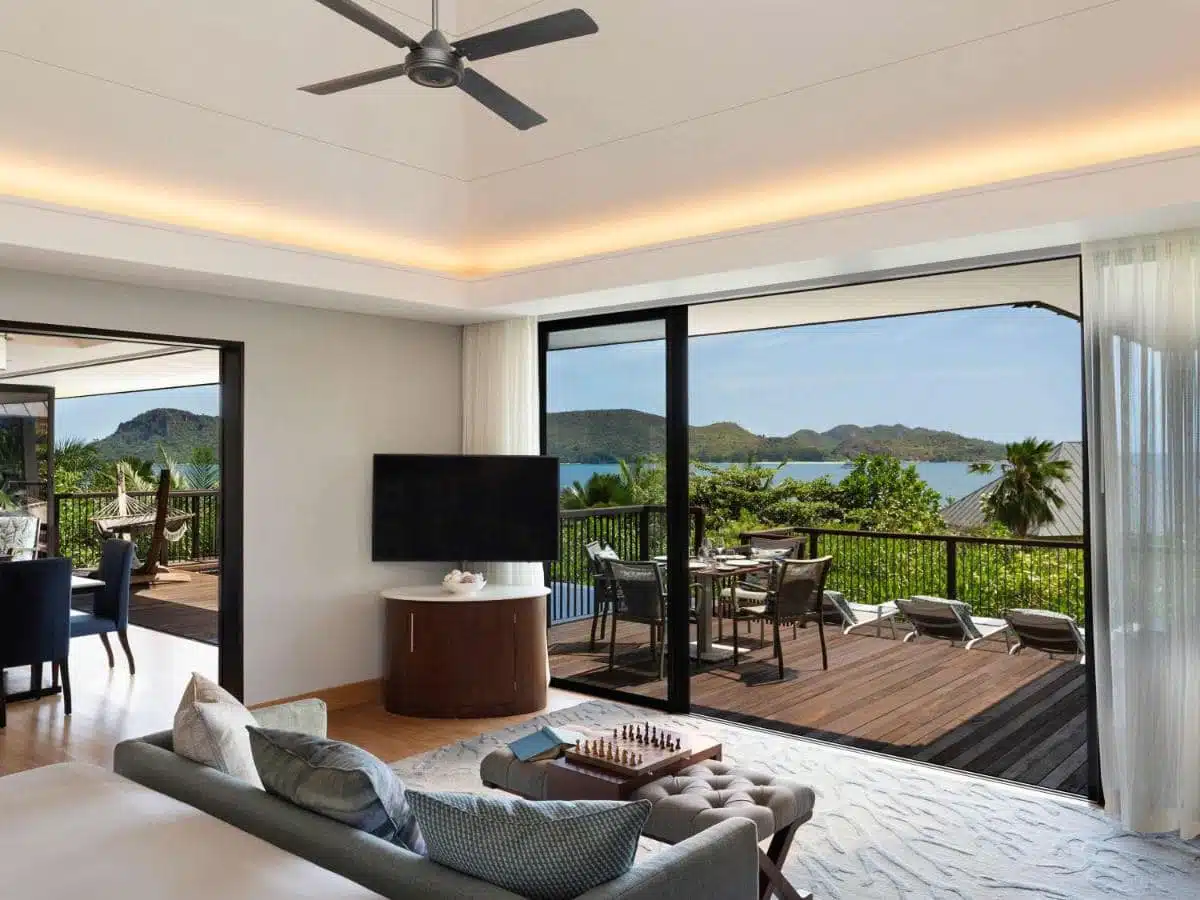 Raffles Seychelles is another luxury destination – stare at the azure blue waters below as you relax in an open bathtub with a glass of bubbly in hand.
The sleek and stylish finishings and floor-to-ceiling windows allow for a seamless connection between your room and the magical outdoors. There's everything on offer at the wellness centre, from hair styling to full-body massages.
Is there anything else you could ask for? Well, yes, there is —you can have breakfast in your room or enjoy the vibes at the beachside bar.
Mango House Seychelles
££
Mahé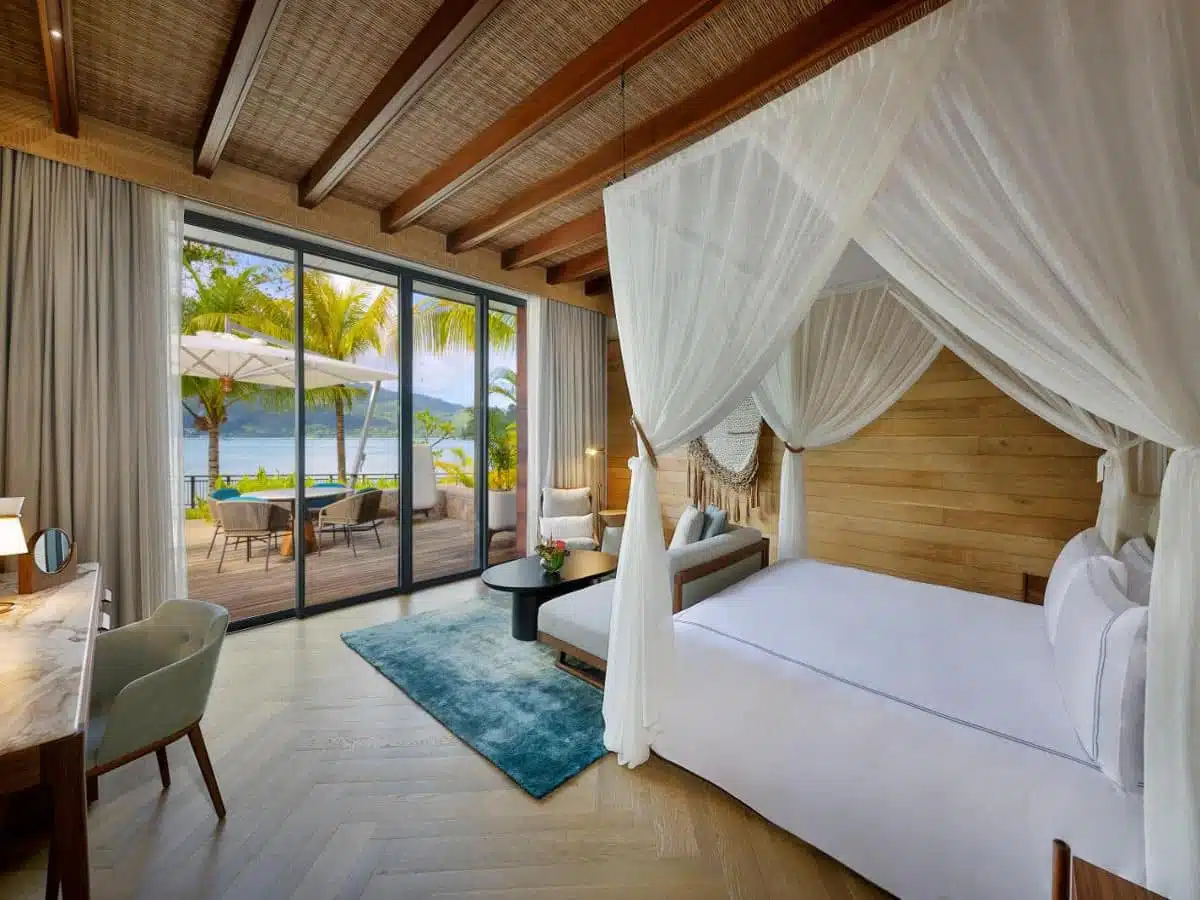 As sweet as its name, the Mango House will become your regular Seychelles destination. Your private patio offers mesmerising views of Anse Aux Poules Bleues.
You can bask in the romantic room with delicate mosquito netting and uber-soft carpets, while the bathrooms will have you in utter relaxation. How about going on a culinary adventure of Southern Mahé at the hotel's deluxe restaurant, La Sirene?
Sounds good, right? You can also spend the day dipping into one of the several plunge pools.
Or take a short walk down to Anse Soleil Beach for some stellar suntanning spots. It's a paradise I'd certainly visit again.
Hilton Seychelles Labriz Resort & Island
£
Silhouette Island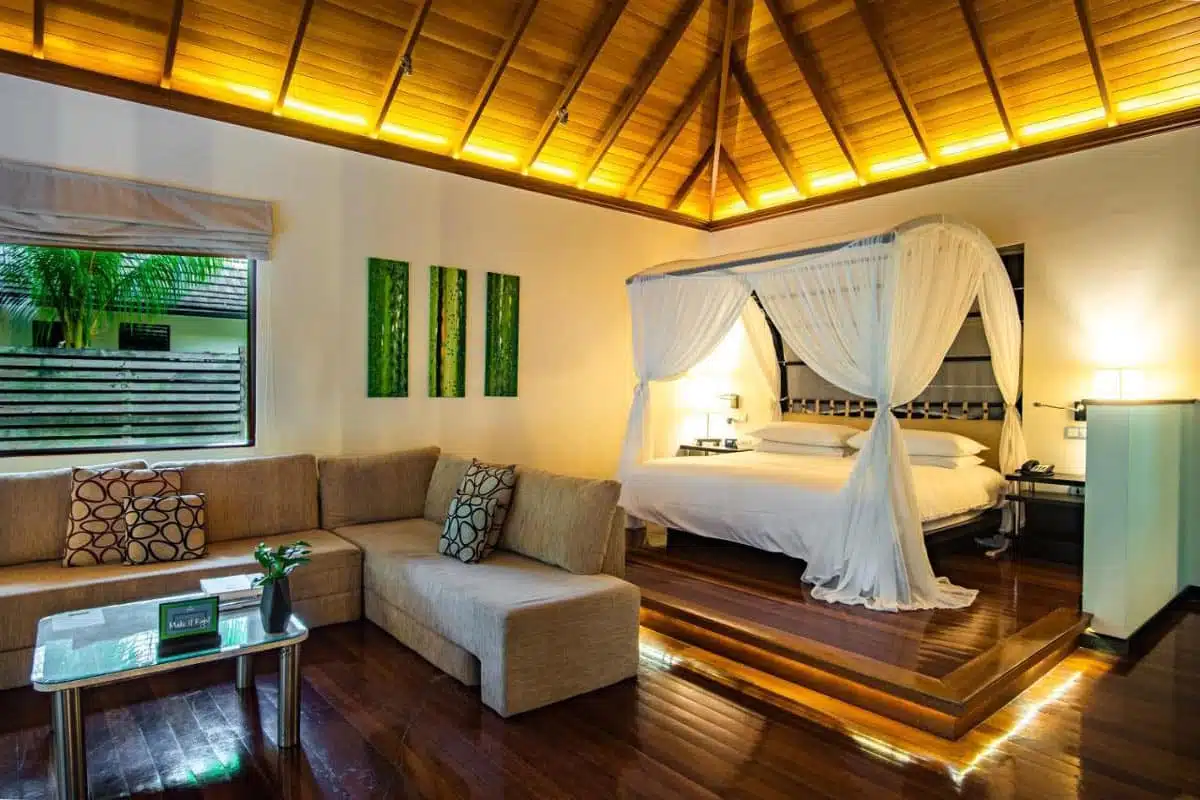 Hilton is a name you can always trust, and this luxury hotel in the Seychelles is no different. The rooms have a simple design, but the pops of colour with accent walls bring the spaces to life.
It's also the only Seychelles resort on Silhouette Island, so privacy is a given. You can spend your days hopping from one beach to the next as you visit fantastic viewpoints like Anse Patates and Pointe Grande Barbe.
Mahé is a 15-minute helicopter ride away if you're searching for trendy bars, but the resort's seven restaurants can also do the trick.
And don't even get me started on the glorious pool with star-studded views of Grande Barbe.
Savoy Seychelles Resort & Spa
£
Mahé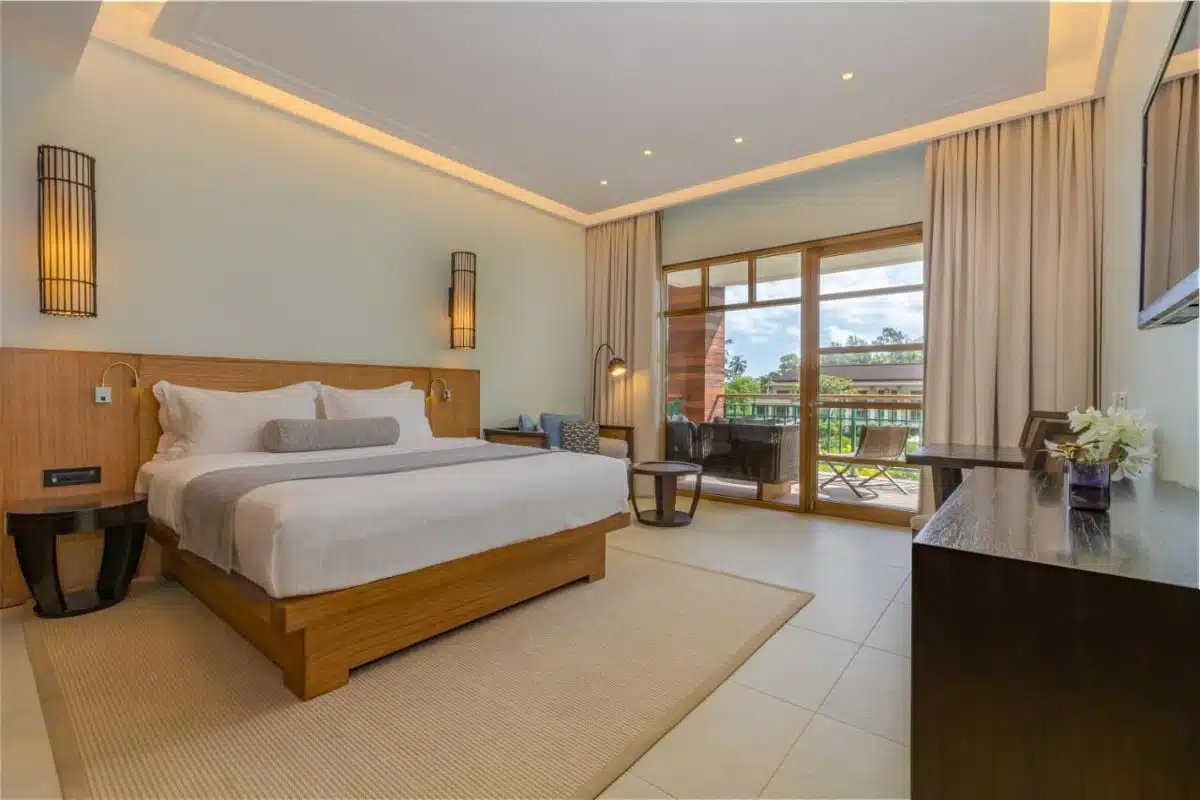 Of all the Seychelles beaches, Beau Vallon is one of the best. So why not stay at Savoy Seychelles for easy access to this stunning coastline?
The room's austere palette of creams and timber browns make for a calming environment, while the Savoy Spa will alleviate any niggles your body may have.
How about chilling out in the 700 sqm pool? Or indulging in Creole delights at Pescado?
What I'm getting at is this is the best hotel in Seychelles for an affordable yet luxurious experience. Even better, the Morne Seychelles National Park is only 3.5 miles away.
L'Escale Resort Marina & Spa
£
Mahé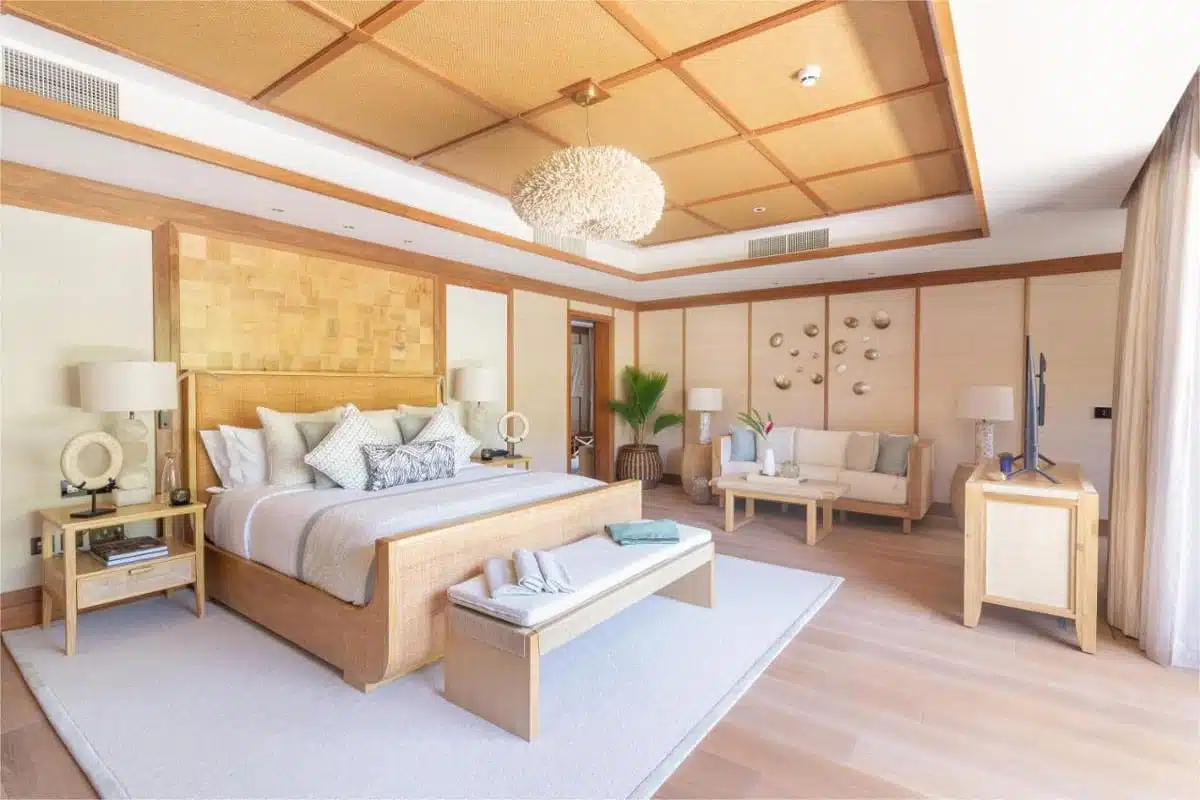 Well, well, well, did somebody ask for luxury in the heart of Victoria? L'Escale Resort rests within the vibey capital city of Seychelles but still has all the bells and whistles of an exclusive luxury stay.
Let the subtle use of Eastern interior design and timber furnishing mesmerise your senses. Or allow the beachside infinity pool of this Seychelles island hotel to woo you into staying longer.
With Anse Tec-Tec Beach at your doorstep and fantastic Seychelles hikes nearby, you're never far from an exciting day out. The onsite restaurant is equally brilliant, serving up á la carte buffets and special diet menus.
Constance Ephelia
£
Mahé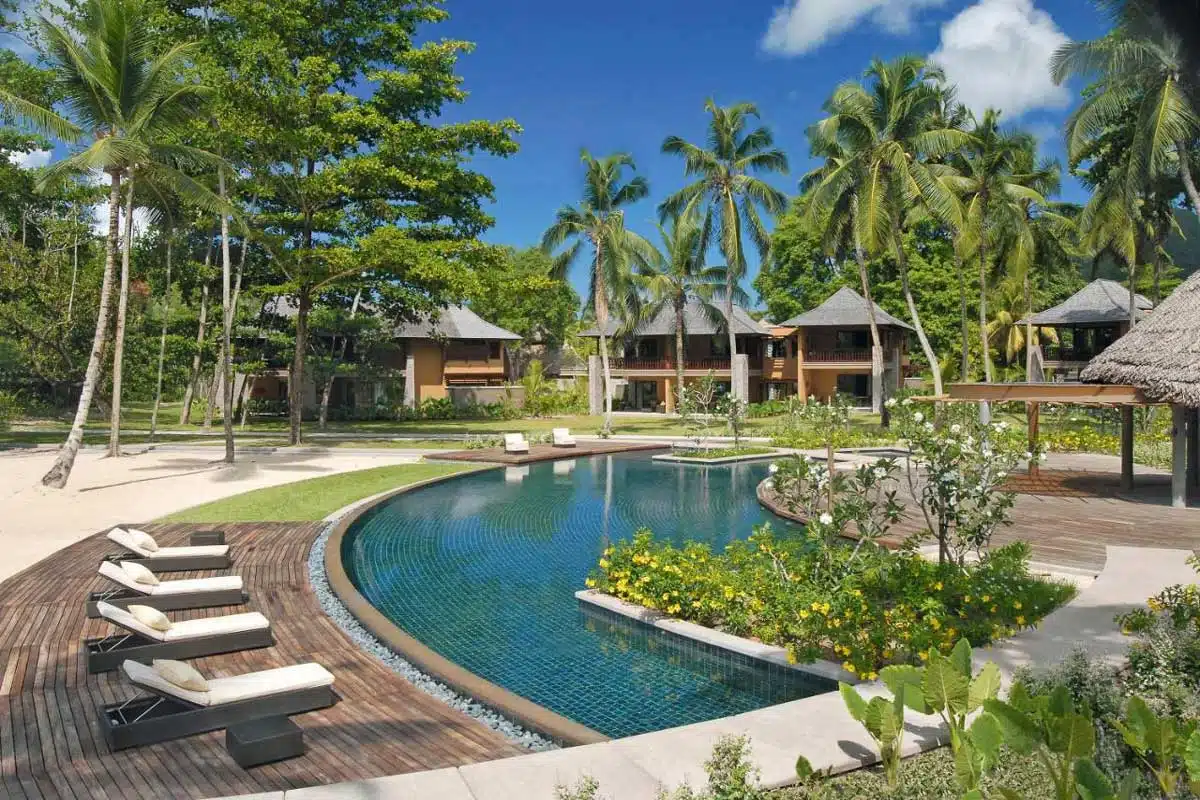 Last but not least, I adore the Constance Ephelia hotel. It's a playground for all, with access to gorgeous sights.
Some of these majestic places include the soft sand of Lans Trusalo, the views of Rosa Lepa, and the shimmering water of the Coral Reef-Port Launay.
I know, it sounds too good to be true.
But just wait until you relax in the calming villa or admire the views of Therese Island from your private patio. And if that's not enough, there's a whole host of things to do here, from rock climbing to ziplining.
Best Hotels in the Seychelles: Frequently Asked Questions
Practical Tips to Consider Before Booking Your Seychelles Hotel
Seychelles is a visa-free destination, but you must fill out and pay for your immigration form at least 72 hours before you fly.
Although you don't have to worry about malaria in Seychelles, the mosquitoes are still vicious. Bring bug spray and thank me later.
As an archipelago, the best way to get around is by boat. However, I recommend flying if you plan on exploring the Outer Islands.