Curieuse Island is an unspoilt gem in the Seychelles that offers sumptuous photo ops with lush jungle and immaculate beaches. Oh, and tortoises. A lot of tortoises.
Have I convinced you to visit Curieuse yet? I thought you might be interested.
The granite island sits just north of Praslin, and takes up just 1.13 square miles in total. It just so happens to be one of my favourite islands in the Seychelles.
The only inhabitants on the island are rangers and the administrator, so Curieuse is totally remote in the truest sense.
But don't let that fool you into thinking there's not much to see and do on this tiny tidbit of paradise. This idyllic jungle is prime for exploring, with incredible endemic wildlife to see and deserted beaches to enjoy.
Ready to explore? These are the best things to see and do on Curieuse Island, as well as a few handy tips to know about the way.
What You Need to Know About Curieuse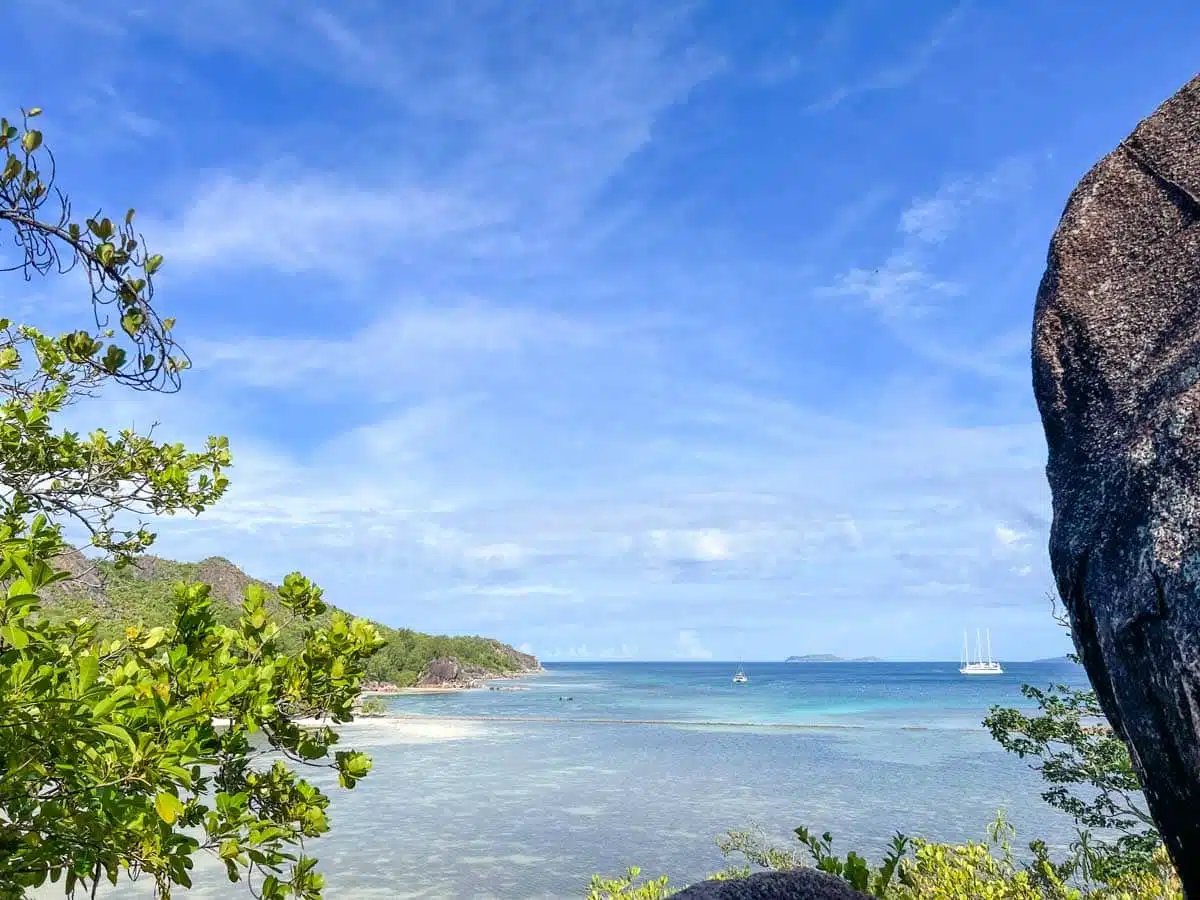 Surprise! This little island is actually a protected park – just one of the many reasons you need to visit.
In fact, Curieuse and the waters that immediately surround it are also referred to as the Curieuse Marine National Park in an effort to protect the native flora and fauna.
Fires have ravaged its precious endemic species over the years, including the rare Coco de Mer trees. But since the early French colonisation, the island has mostly remained untouched. You won't find high-end restaurants or luxury hotels here; only an abundance of authentic, wild nature.
Even though this island is teeny-tiny, it's still the fifth-largest island in Seychelles, and only a hop, skip, and jump from the north coast of Praslin.
It's also a popular stop with snorkellers and people in search of Aldabra tortoise experiences, so you won't have a problem finding your way here.
Brilliant Things to See & Do on Curieuse Island
Visit the Giant Tortoises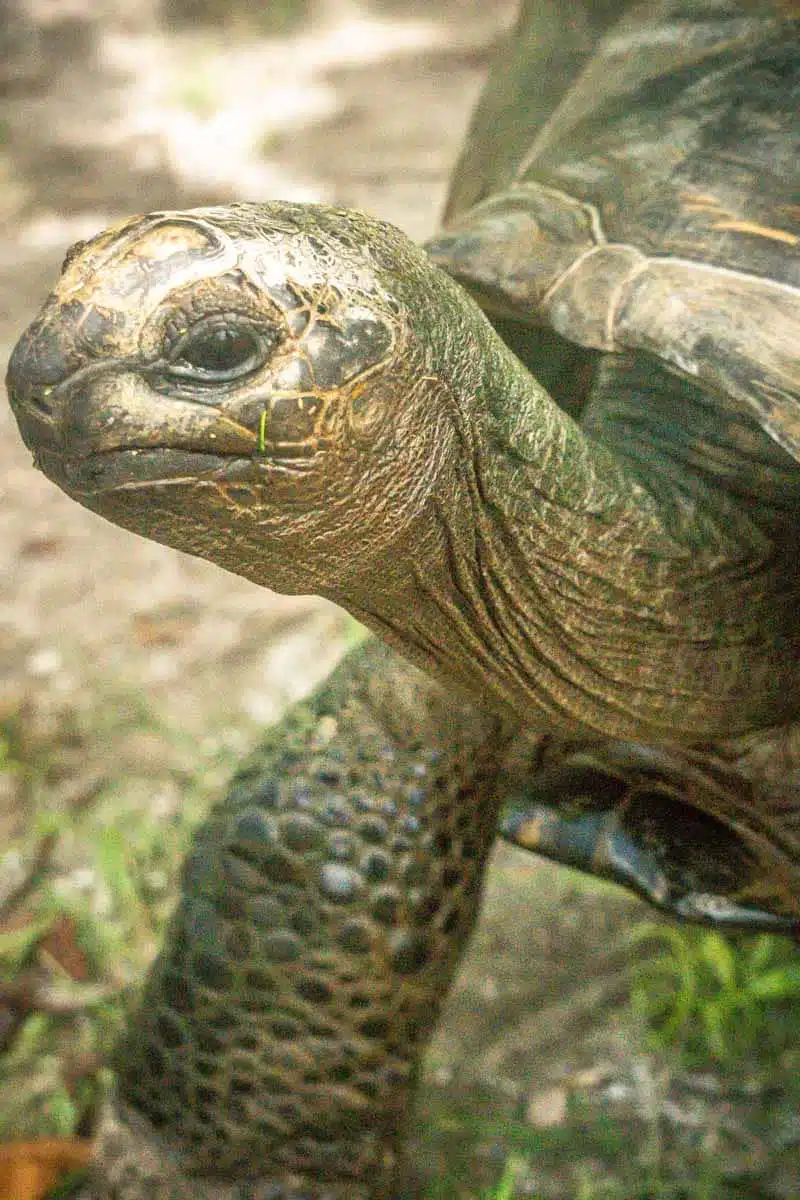 Sure, you can spot the Seychelles' Giant Aldabra Tortoise here and there on different islands, but the Curieuse Island tortoises are on another level.
You won't see as many Aldabra tortoises anywhere else in Seychelles as you will here.
This is because from 1978 to 1982, many tortoises relocated from Aldabra to Curieuse with some human help as part of a conservation project. Today there are over 300 leather-faced torties on the island, from adorable hatchlings to 120-year-old grandads.
Hang out with the rangers who watch over the free-roaming tortoises. They might even snap off a couple of branches for you to feed the giant beasts yourself.
Just don't let one of these big boys stand on your toes while they eat, though, as they can weigh up to 250 kg. Ouch.
See the (Very Rude) Coco De Mer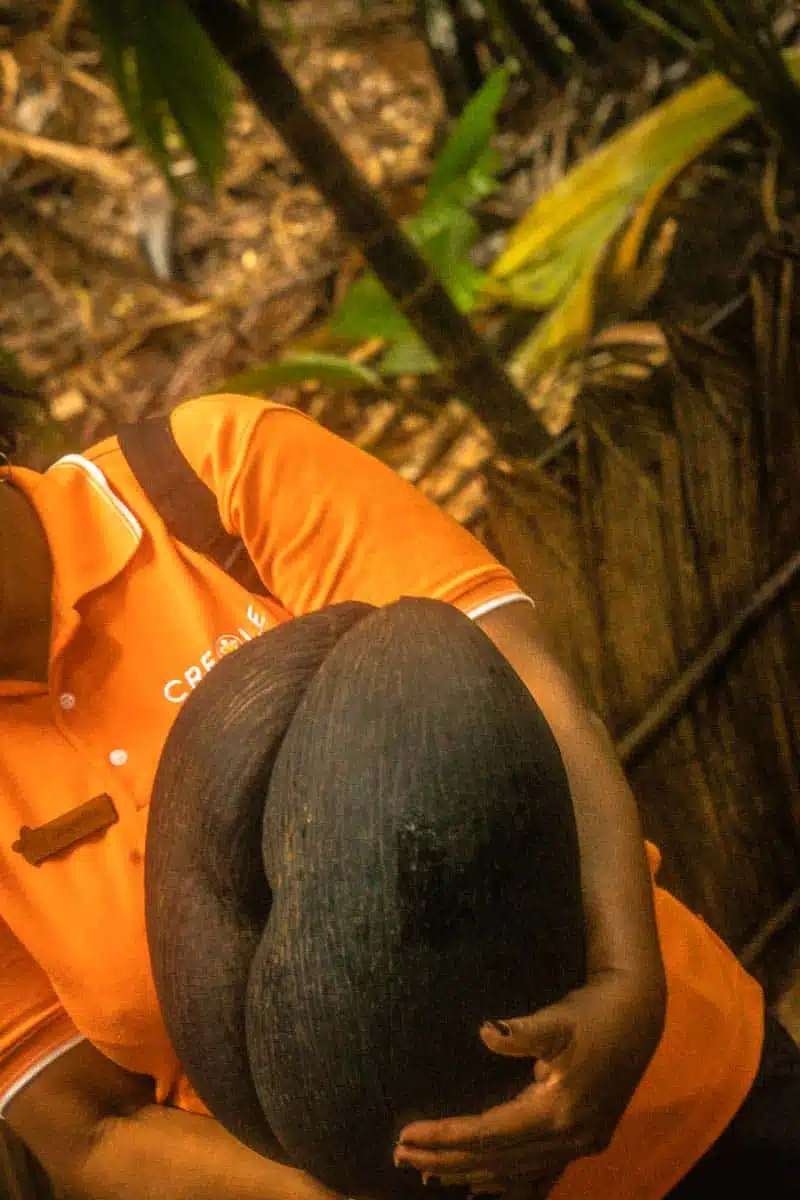 Curieuse is the only island with a natural forest of Coco de Mer palm trees. They may also grow in Praslin on the Vallée de Mai Nature Reserve, but it's not as natural a set-up there.
They're fascinating trees with the famously big butt-shaped seed pods you've probably seen online and had a chuckle at.
These plants like to embrace the slow pace of the island (and their tortie neighbours, with the seeds taking up to two years to germinate and fruit that takes six to ten years to reach full ripeness (and I thought avocados were fussy).
Go Diving in the Coral Garden
Ok, so technically Coral Garden is a nickname and this spot is actually called Point Rouge, but let me revel in the romance of it a little first, alright?
It's a destination just off the eastern part of the island that has the most fantastic diving opportunities with swarms of shimmering fish and even sea turtles. The marine life is so rich here thanks to the strict protection of the underwater ecosystem.
If you're based in Praslin or La Digue, both islands offer excursions here exclusively for diving and snorkelling.
Wander Along the Mangrove Boardwalk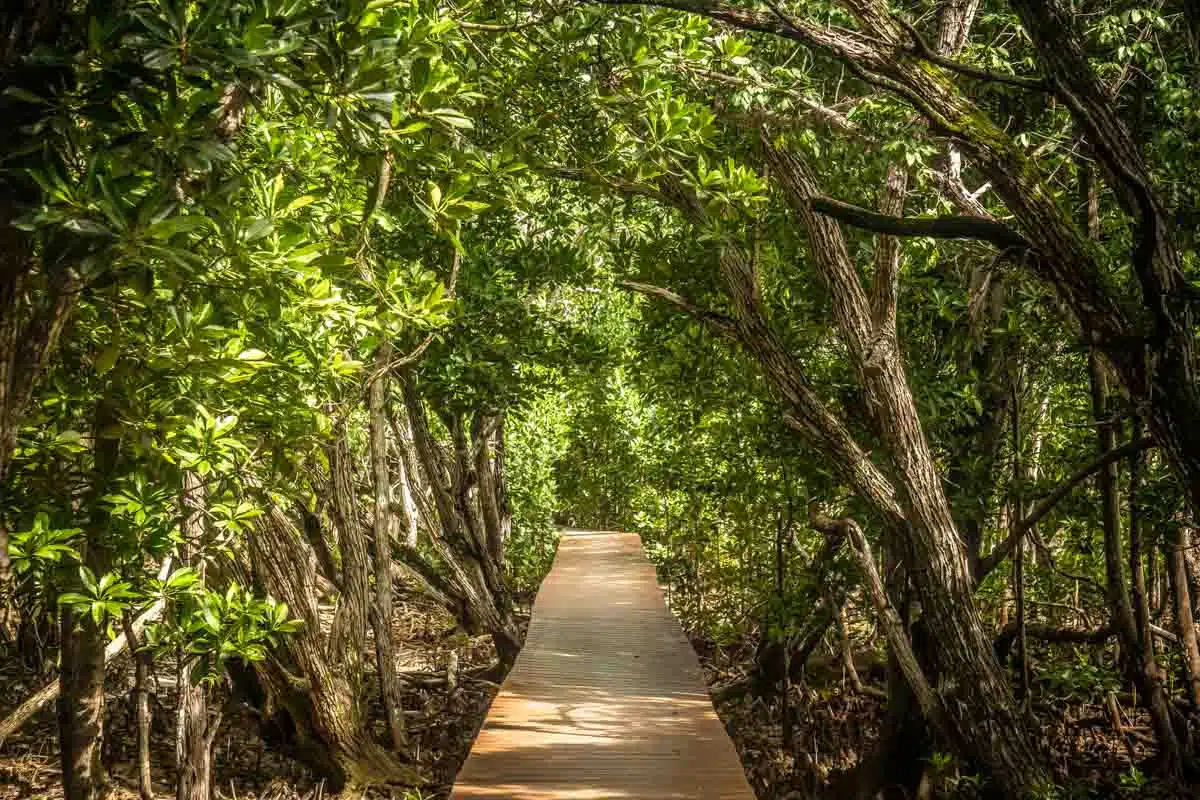 At only a mile long, it's not the longest of strolls, but the mangrove boardwalk passes some of the most stunning forest scenery (plus you don't have to negotiate the dense jungle brush). The boardwalk starts at Baie Laraie and ends at Anse St. José.
As you take a pleasant meander along the wooden deck, you'll pass thick, interlocked mangroves and catch glimpses of sea snails, skinks, geckos, and endemic birds. If you see the rare Seychelles black parrot, that's a huge bonus.
It's a fascinating ecosystem unlike anything you've seen before, so don't skip this little jaunt. You'll even see the famous red laterite soil that gave the island its first name, Ile Rouge (Red Island).
Sunbathe on Anse Saint José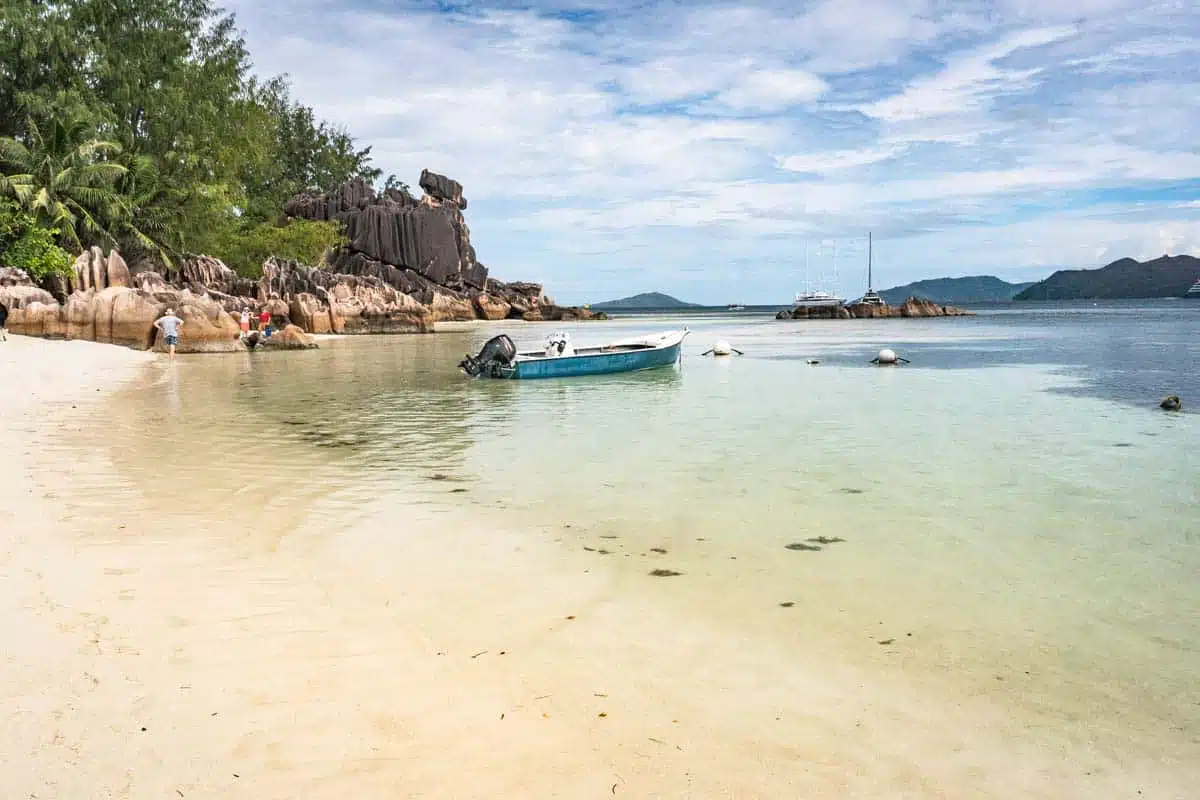 Beach day, anyone? Anse Saint José is a luscious, flat stretch of perfectly soft white sand. A thick knot of palm trees and jungle foliage backs snugly onto the strand, and large pieces of bleached driftwood lie here and there.
But what makes this Seychelles beach so magical is the colour of the water. It's such a vibrant turquoise that you'd swear you were tripping on something to see such vivid colour. It's also pretty empty, giving you that peaceful beach experience that you've been longing for.
It's just a short boat ride from Praslin, but bring your own amenities because semi-wild islands don't come with sunbeds and waiters.
Visit the Curieuse Museum
Apparently, the island isn't so small that it doesn't have its own museum. From 1833 until around the mid-20th century, Curieuse was a quarantine zone for lepers.
You won't find any ailing people there now. But you can still see some old ruins of the leprosarium and the French colonial doctor's house, which is where you'll find the island's small museum and even a visitor's centre.
Strap On Your Boots and Go Hiking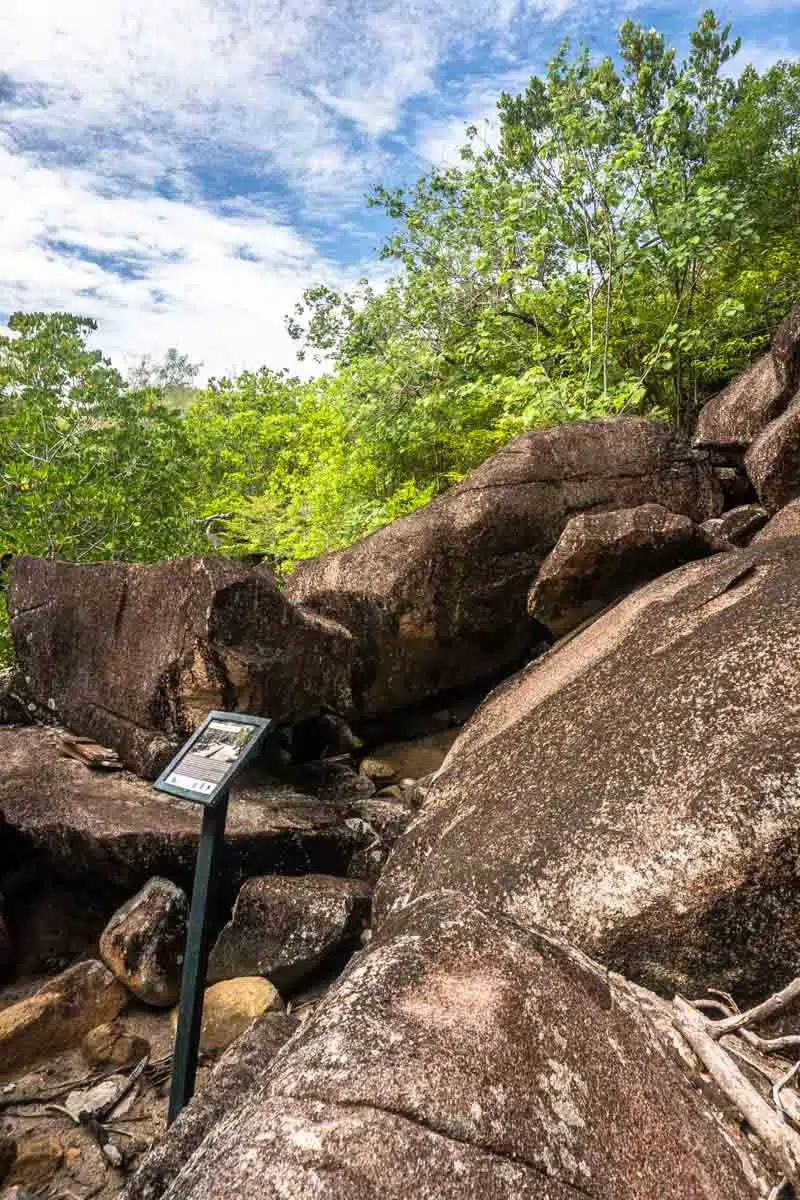 You'll have to cut through dense growth (expect a few scratches), but hiking the untamed paths of the island can lead to some superb viewpoints. Especially with Praslin just past a belt of blue ocean water.
Trek all the way to the summit of Mount Caiman, the highest point on Curieuse, for 360-degree views of the island below.
Curieuse Island: Practical Tips for Your Trip
Where to Stay for Curieuse Island
There are no hotels on Curieuse, so bunk down at Constance Lemuria on the nearby island of Praslin for a luxurious five-star experience, then hop on a boat for a Curieuse island day trip.
This hotel has an indulgent spa, modern comforts, and delightful decor that will woo you with that classic rustic-chic island vacay vibe. Did I mention the hotel has two tennis courts, a full golf course, and its own private beach? Hello, paradise!
How Long to Visit Curieuse Island?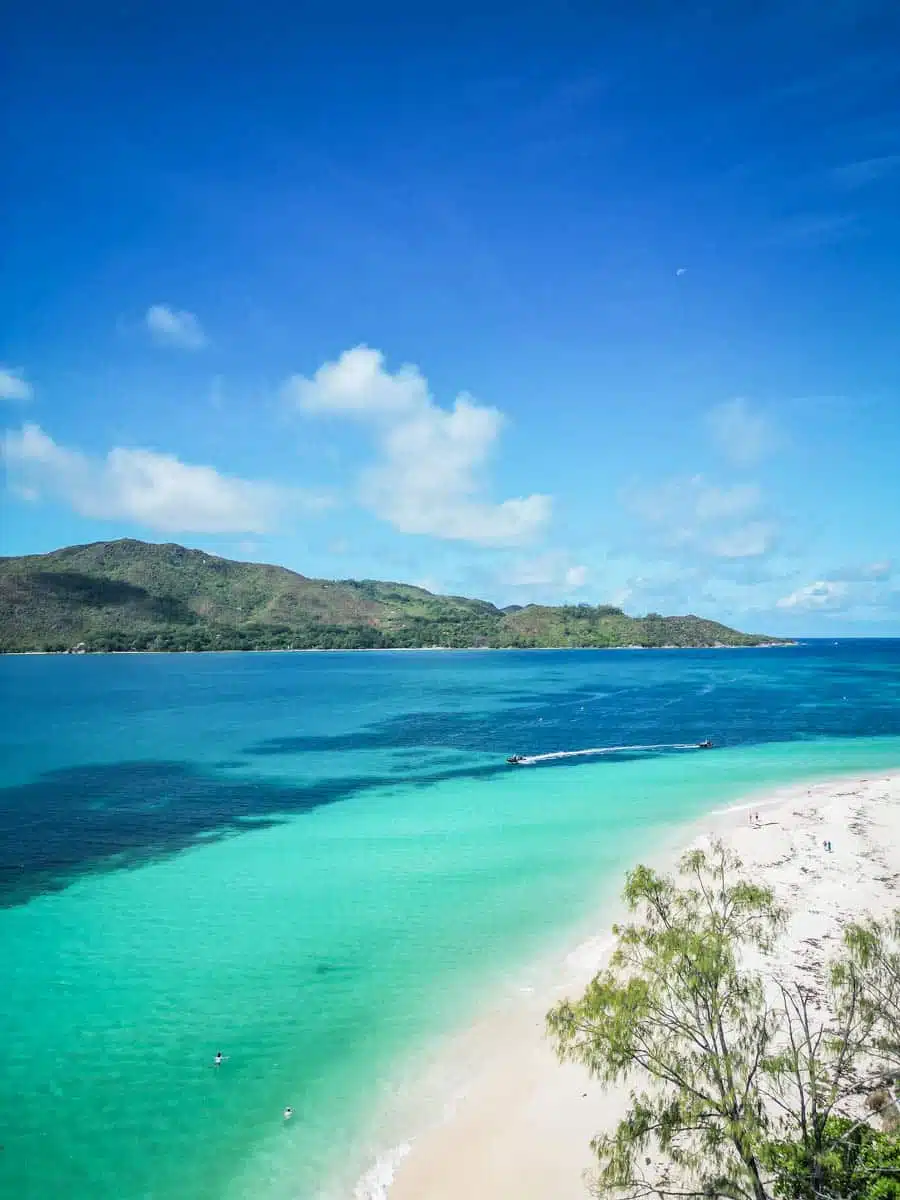 For Curieuse Island alone, a day trip is often enough – unless its remote Seychelles beaches and hiking trails particularly call to you and you fancy revisiting them.
Including a day or two for this island as part of a sublime 10 to 14-day holiday in the Seychelles is highly recommended to explore and relax to the max.
Best Time to Visit Curieuse Island?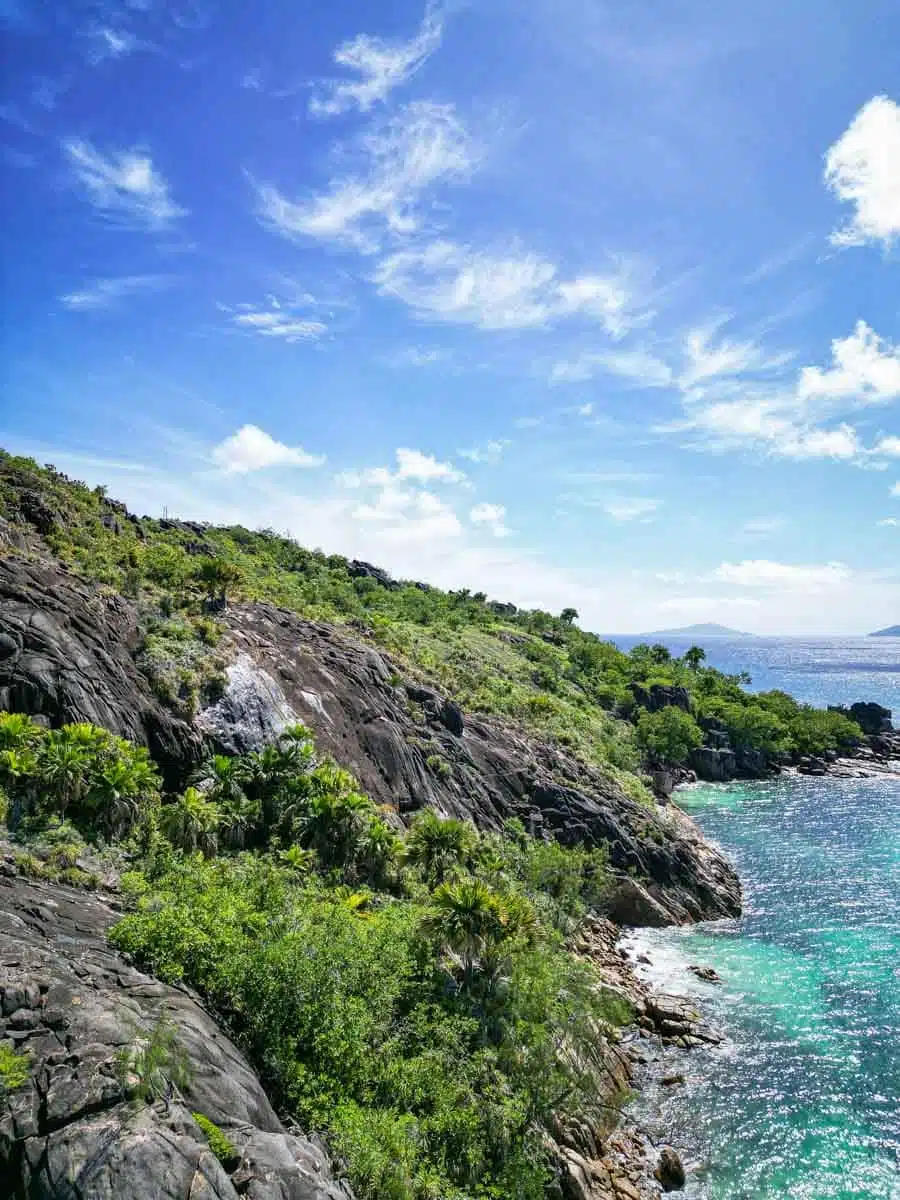 The best time to visit (if you prefer not to sit shoulder-to-shoulder with strangers while you visit the tortoises) is from March to April and June to November.
December, January, July, and August are tourist-dense months.
How to Get to Curieuse Island?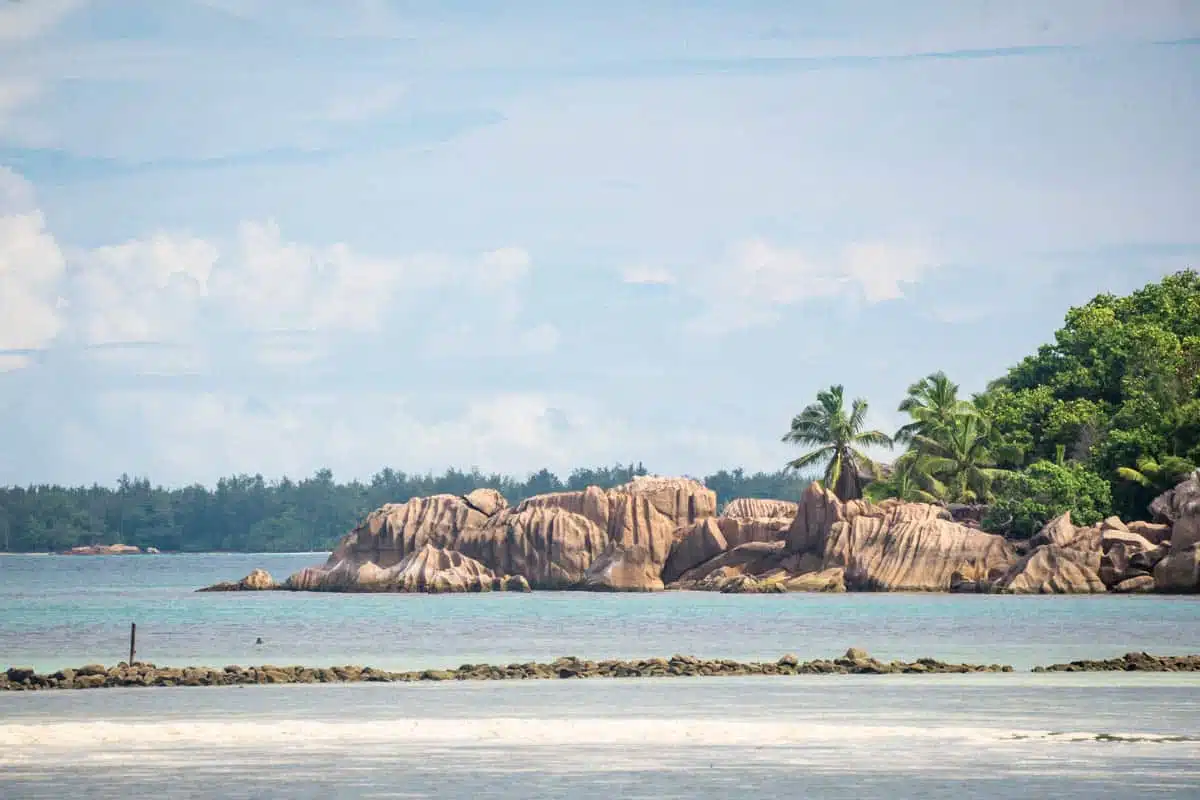 The easiest way to get to Curieuse Island is by first arriving on Mahé at the Seychelles International Airport.
From there, you can hop on a short flight or ferry to Praslin and then grab a spot on an island-hopping boat taxi that's heading to Curieuse Island or take a tour.
Recommended Tours in Curieuse Island
Things to Do in Curieuse Island: Map
Curieuse Island, the Seychelles: Read Next
Love This? Save and Share on Pinterest