Wondering where to stay in Iceland? This helpful guide will walk you through the top destinations, resorts, and tips for Iceland's best places to stay.
Iceland is one of those places that looks like it's been ripped out of a George R.R. Martin novel (well, it's more like the other way around). But where do you even begin to search for access to all the incredible waterfalls, mountains, and glaciers in the Land of Fire and Ice?
Not to worry. I'll help you discover everything you need to know about fantastic places to stay in Iceland and how you can plan the perfect Iceland itinerary.
The island nation is home to some of the coolest hotels (with outdoor hot tubs, of course), impressive natural phenomena, and majestic views – so, obviously, visiting is a no-brainer.
But where to stay in Iceland? Read on to discover my top picks.
Best Places to Stay in Iceland: At a Glance
Where to Stay in Iceland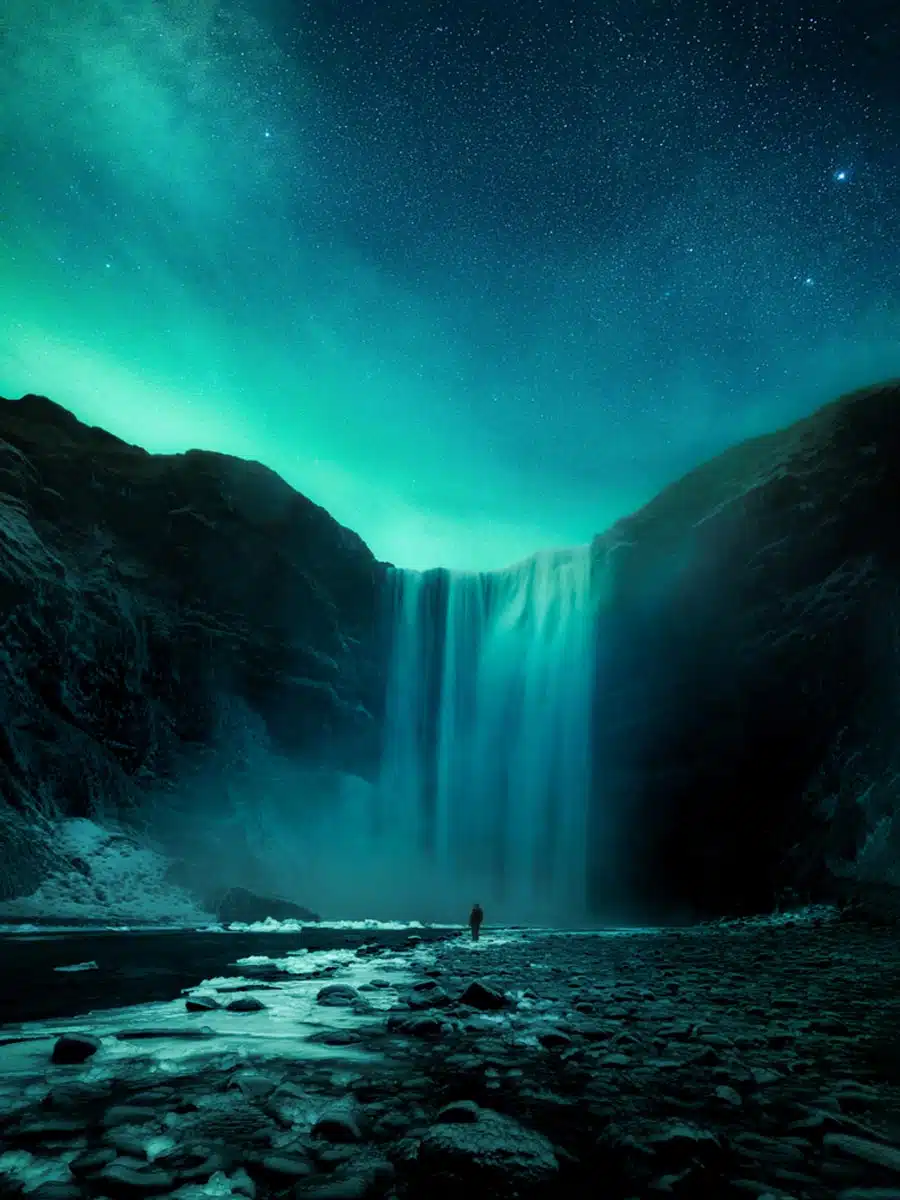 You may want to plan a holiday to Iceland for an epic trekking adventure over several days, or for the opportunity to stay a few nights in one of Europe's most underrated cities. Or perhaps you're visiting Iceland to catch a glimpse of the Northern Lights?
Whatever reason you're planning a trip to Iceland, I've got you covered with this guide to where to stay. You're welcome.
Reykjavik: Best Place to Stay in Iceland Overall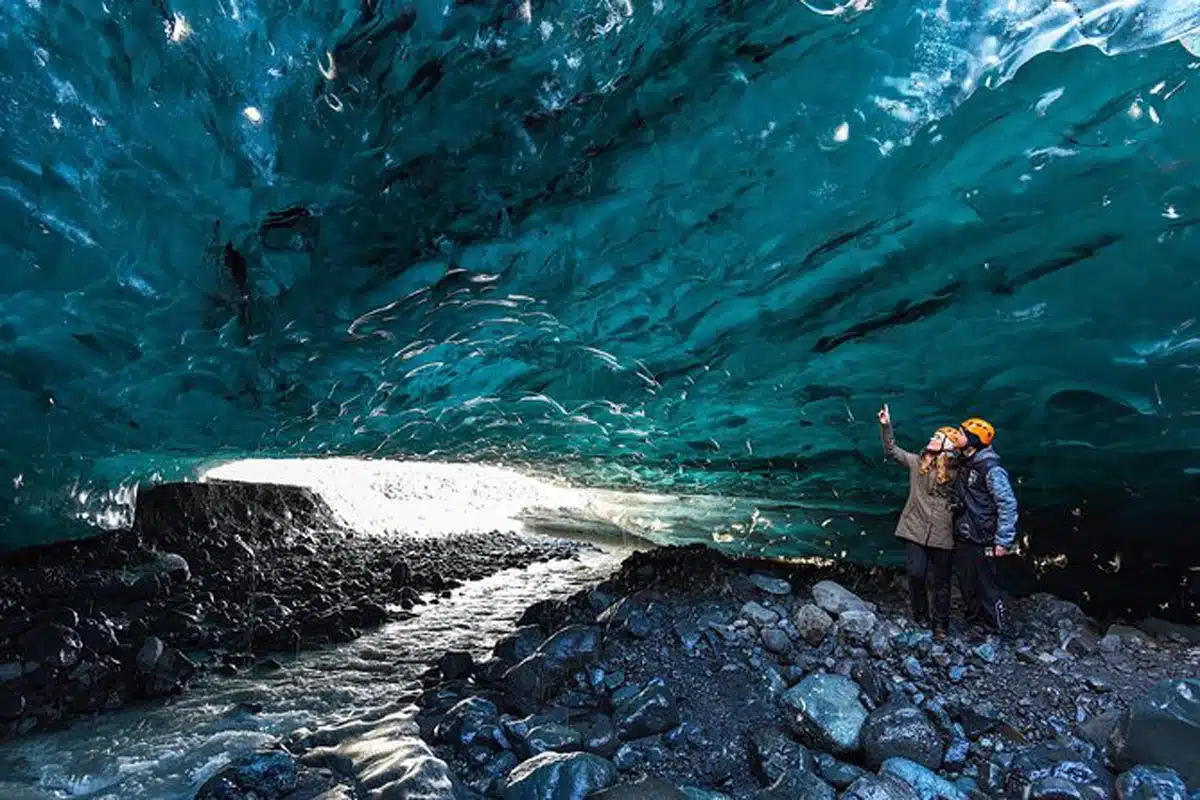 So what's the best city to stay in Iceland? Reykjavik, and it's not really all that close.
Although there are plenty of fun things to do in nearby Keflavik (think Blue Lagoon and Viking World), I just can't get over how much there is to do in Reykjavik.
But it's not only about what you're doing when you visit Reykjavik; it's also a perfect place to base yourself for some of the most incredible things to do in Iceland.
So whether you're hiring a car to see destinations on your own or booking an adventure tour with a large group, Reykjavik is the best place to start your holiday in Iceland.
When you spend a few nights (or longer) in Reykjavik, you'll want to try some diverse and delicious cuisines (including snacking on the famous hot dogs). There's also a vibrant nightlife scene here, too.

And if you happen to be here in the summertime, keep an eye out for whales, as there's a good chance you'll catch a good view of Humpback or Minke whales just off the coast.
Bottom line, you can find just about anything you'd ever want in a coastal European city when staying in Reykjavik.
Reykjavik Highlights
Hallgrímskirkja: You'll need to make a trip over to Iceland's most famous church (and architectural marvel) to see the amazing project that took decades to complete.
Sky Lagoon: No trip to Iceland is complete without a plunge into a geothermal spa, right? Sky Lagoon is one of my favourites and a must-see when you're here.
Harpa Concert Hall: One of the most striking buildings in Reykjavik, this concert hall was designed by Danish-Icelandic architect Olafur Eliasson and is home to the Reykjavik Symphony Orchestra and Opera. Catch a show here if you can – trust me.
FlyOver Iceland: Here me out. This immersive experience is incredible and gives you a chance to FlyOver Iceland's most famous destinations, albeit virtually and not IRL.
Suggested Hotels in Reykjavik
Reykjavík Marina – Berjaya Iceland Hotels – Look no further for stylish and cosy digs in the harbour. You'll also be around plenty of great dining options in this gorgeous seaside setting. 
Kvosin Downtown Hotel – This hotel is within walking distance to nearly everything that makes Reykjavik memorable. Most rooms have kitchenettes, WiFi, and a continental breakfast daily.
Grandi by Center Hotels – This is an ultra-swanky hotel situated near Harpa Hall.  Rooms are spacious and styled to perfection (the bathrooms are straight out of a Pinterest board).
Siglufjörður: Best Low Key Place to Stay in Northern Iceland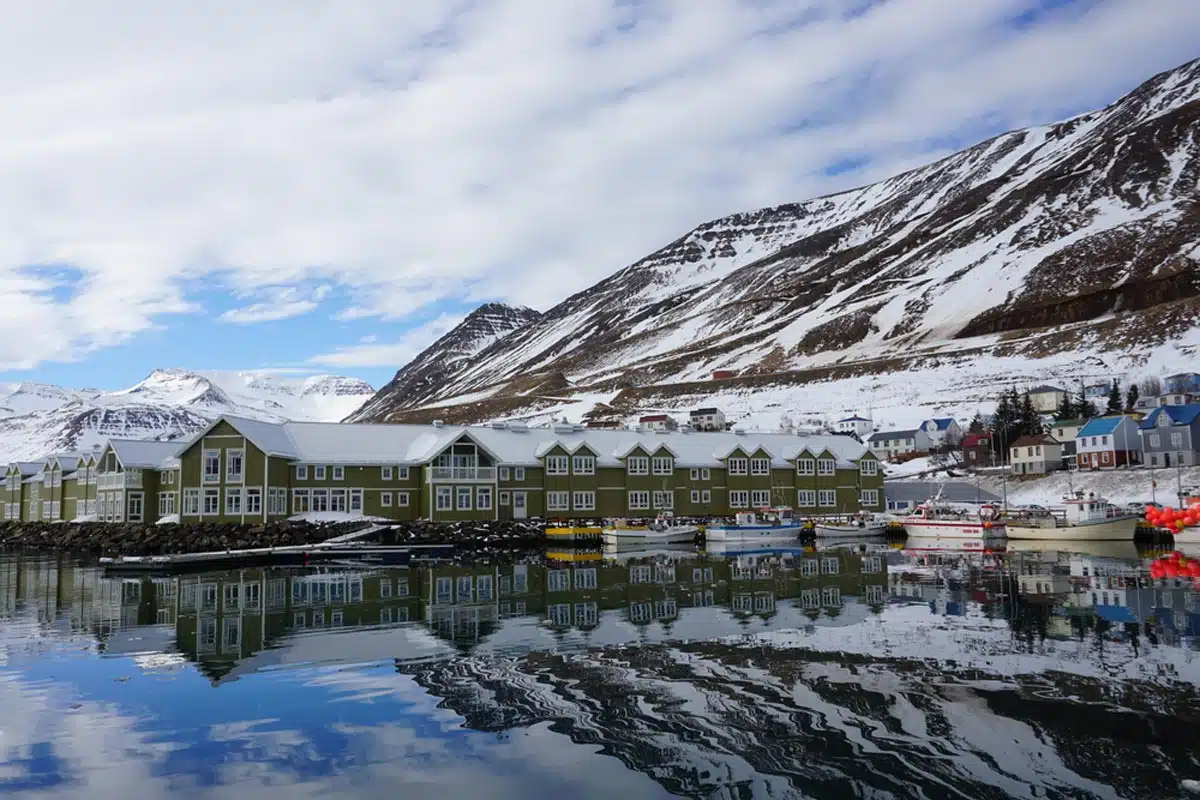 Siglufjörður might not be the first name to roll off your tongue when you're mentioning where to stay in Iceland, but it's an absolute gem.
The charming small town with a rich history centred around the herring fishing industry is quietly becoming a tourist destination thanks to the beautiful, laid-back seaside setting. It's perfect for travellers who want to see a different side of Iceland, granted way up north.
The harbour and marina are still bustling, making it a great place to watch local fisherman bring in their hauls or try fresh seafood at a nearby eatery. There are also plenty of excellent opportunities to enjoy wildlife and adventure, and it's also a great location for birdwatching.
There's a vibrant brewing scene here and plenty of great restaurants and shops you can stroll through on your holiday in Iceland. Siglufjörður is a great choice for travellers who want to learn a little more about a sleepy seaside village between epic adventures and get a taste of Northern Iceland.
Siglufjörður Highlights
The Herring Era Museum: Learn about the rich history of herring fishing at the area's most well-known seafaring attraction.
Fjallahestar: If you want an epic horse riding adventure high above the coastal cliffs of Northern Iceland, look no further.
Tröllaskagi Peninsula: This well-kept secret surrounding Siglufjörður, also known as Troll Peninsula, is an excellent location for outdoor adventures like snow skiing, epic hiking, and whale watching.
Suggested Hotels in Siglufjörður
Siglo Hotel by Keahotel – This beautiful and stylish property has an outdoor hot tub by the water, an on-site restaurant, and a 24-hour desk to greet you upon arrival in this remote and gorgeous area.
Hotel Siglunes – With a beautiful Northern Iceland fjord setting, this charming boutique hotel is an affordable option for budget-minded travellers.
Jokulsarlon Glacier Lagoon: Where to Stay in Iceland for Northern Lights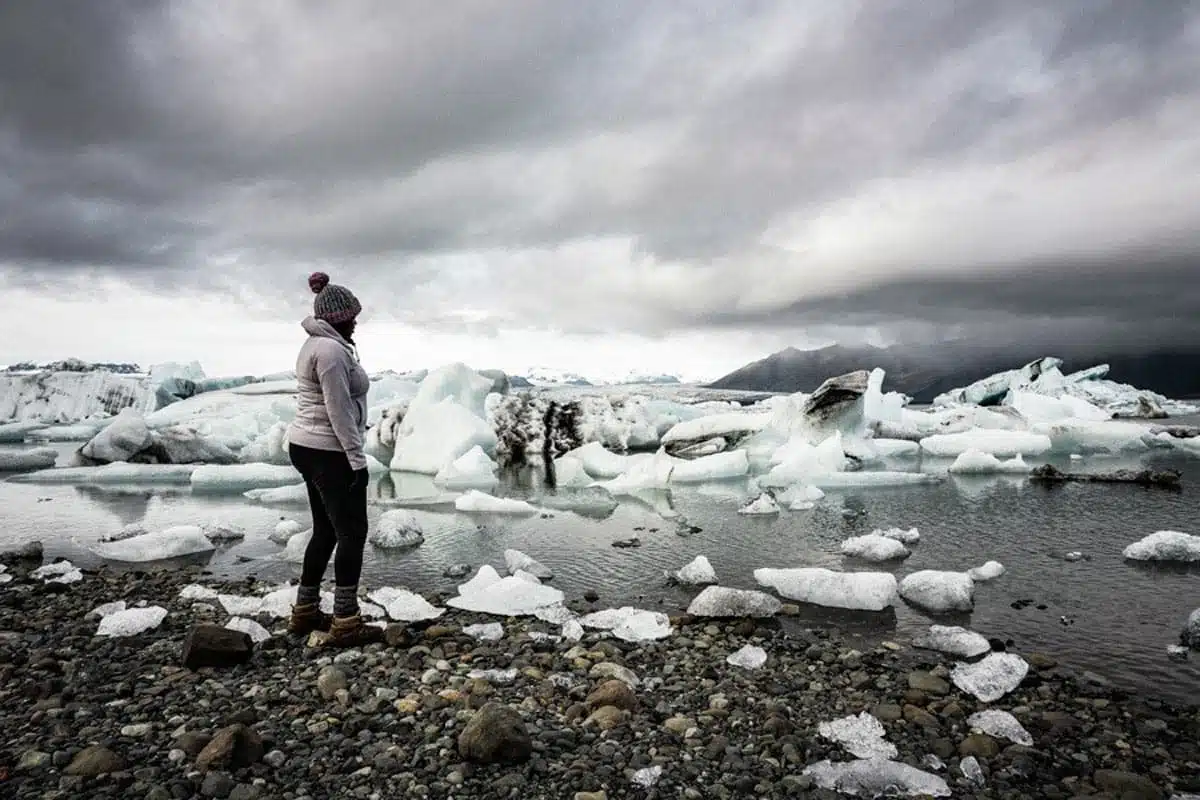 Choosing where to stay in Iceland to see the Northern Lights might seem daunting. But don't worry; if you plan your trip at the right time in the right location, you'll likely get exceptional views of the celestial phenomenon.
While there are other places to spot the Northern Lights in Iceland, Jokulsarlon Glacier Lagoon likely wins the prize for the best destination. You'll have every opportunity to be amazed when you turn off the lights, walk out on your patio, and gaze up at the nordic skies around you.
As well as this, the glacier park is home to some of Iceland's most incredible hiking, nature photography, and adventure tours.
So what is there to do while you're here? Plenty. Let's look at some remarkable destinations and accommodations nearby.
Jokulsarlon Glacier Lagoon Highlights
Breiðamerkursandur: The glacial lake (Jökulsárlón) and epic birdwatching are two of the largest draws here.
Diamond Beach: Want some of the most striking photos in Iceland? Capture the black sand beach contrasting with the sparkling hunks of glacial ice and ask yourself whether anything is more Iceland than this.
Suggested Jokulsarlon Glacier Lagoon Hotels to View the Northern Lights
Fosshotel Glacier Lagoon – If you want the best chance to see the Northern Lights, head to this hotel during the winter months and see why it's a favourite location for spotting them. Book an executive suite, and you can stargaze from your private balcony and hot tub in style. 
Ekra Glacier Lagoon – Another excellent option for a quiet, peaceful retreat under the stars is Ekra Glacier Lagoon. The upscale mountain resort offers stunning views, eye-catching decor, and the perfect setting for admiring the northern lights.
Selfoss: Where to Stay Along the Golden Circle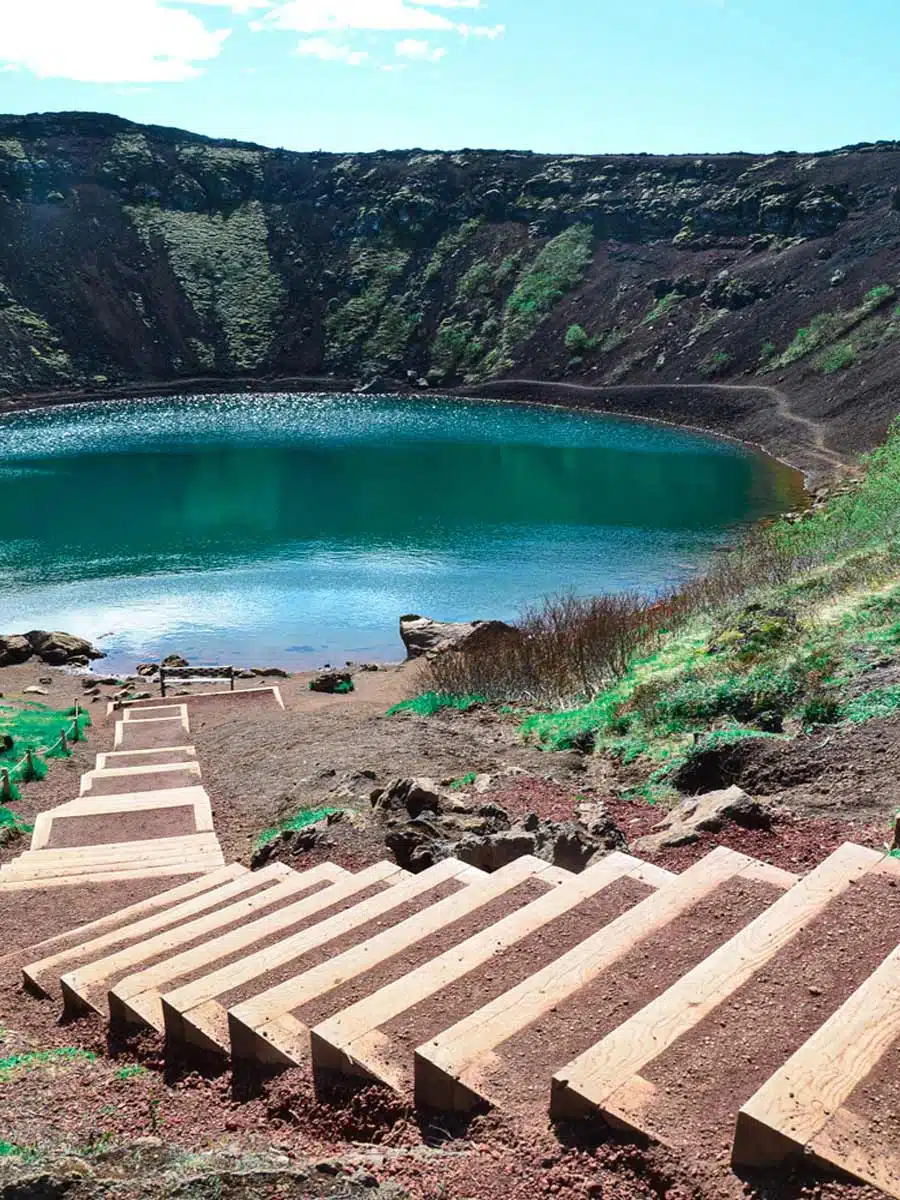 The Golden Circle is likely the first place you dream up when you think about Iceland's waterfalls, mountains, and outdoor adventures. And it should be.
The area is home to the most iconic sites in the country and needs to be on every travellers itinerary when they travel to Iceland.
So what is the best place to stay in Iceland if you want to have the Golden Circle in your backyard? I love the idea of booking a hotel in Selfoss, a short drive from some of the most incredible landmarks in Iceland.
What are some of my favourite locations near Selfoss? Þingvellir National Park, Haukadalur, and Gullfoss Falls are all only about an hour's drive away. It's where to stay Iceland-style any time of year to capture the most iconic photos, hikes, and memories.
But there's also plenty to do in this small Southern Iceland town throughout the rest of the year. From active volcanoes to interesting museums, there is plenty to learn, explore, and look at in this town just off the famous Golden Circle route.
Selfoss Highlights
Selfoss Geyser: This amazing natural landmark is perfect to see at any time of year. Watch epic amounts of water shoot up in the air every few minutes.
Turf House: See an impressive bit of architecture with ancient roots and living roofs that helped provide a layer of shelter to residents in the harsh Icelandic winters.
Kerid Crater: A volcanic crater home to stunning colours is one of the most photogenic spots in Iceland.
Suggested Hotels in Selfoss
Hotel Rangá – About a 40-minute drive from Selfoss, this beautiful property is a great example of an Iceland hotel worth its admission price. The rooms are well-decorated and comfortable, and the outdoor hot tubs are an utterly amazing way to spend an evening after hiking.
The Greenhouse Hotel – Looking for an eco-resort in Iceland? Try this hip hotel with numerous restaurants and a market, and it is close to all the outdoor activities you love about Selfoss.
360 Hotel & Thermal Baths – The 4-star property has beautiful rooms, locally curated cuisine, and, perhaps most importantly, a geothermal pool where you'll likely spend most of your time.
Vik: Best Place for Outdoor Adventure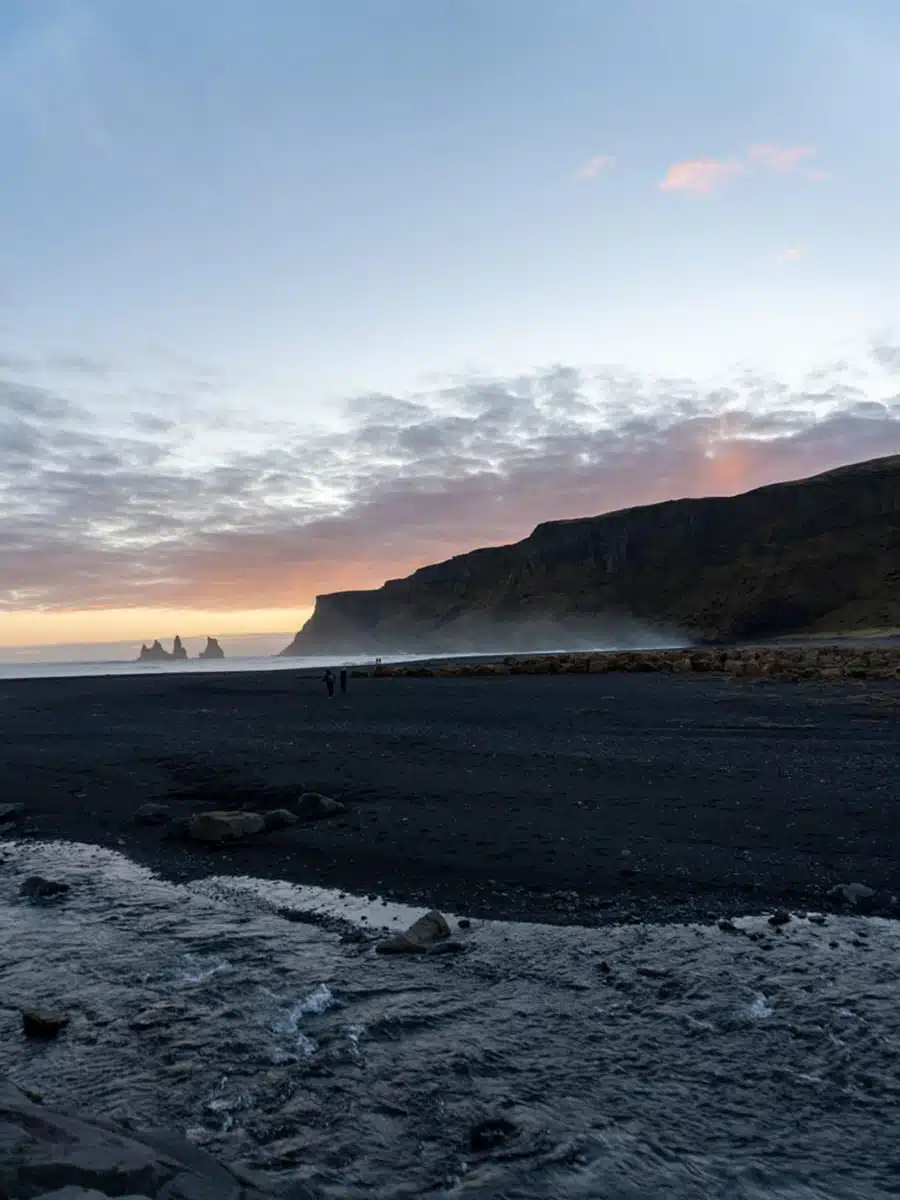 So you're planning a trip to Iceland along the Ring Road. Well, good for you, as it's a drive I can't possibly recommend enough on your Iceland holiday.
But where should you stay if you plan to make this fantastic voyage?
You have plenty of options when you take the Ring Road, but spending a night (or longer) in Vik should be at the very top of your list. You'll be close to some of Iceland's most incredible waterfalls, hot springs, and beaches.
You're also a short drive from epic locales like Seljalandsfos, which makes it a great place to call home for a night or two between hiking and photographing the Icelandic wilderness.
What's more? Vik is home to many of Iceland's more unique and truly incredible hotels, many of which are within walking distance of the black sand beaches that make this area famous.
Vik Highlights
Vik Beach (Reynisfjara): Black sand beaches are one of the calling cards of a holiday in Iceland. Vik Beach or Reynisfjara is the most impressive example and a must-visit when you're in this part of the country.
Seljavallalaug Swimming Pool: I can't tell you enough how much I love local hot springs, and one of the oldest outdoor pools in Iceland is a perfect place to spend the afternoon just a short drive from Vik.
Dyrhólaey: This stunning peninsula, well over 100 metres tall, is a great place to capture some of the most magnificent photos in Iceland.
Suggested Hotels in Vik
Hotel Kria – If you want to be within walking distance from Black Sand Beach and some other epic adventures, this vibrant resort with a mountainous backdrop is a great place to call home for your Iceland holiday.
Hotel Katla by Keahotels – Wake up in your charming and comfortable room and head down to the breakfast buffet before taking a dip in the outdoor hot tub and admiring the beauty of Vik. 
Hótel Búrfell – The rustic farmhouse setting reveals surprisingly pleasant rooms at this boutique hotel just outside Vik.
Akureyri: Best Place for a Culture-Filled Stay in Iceland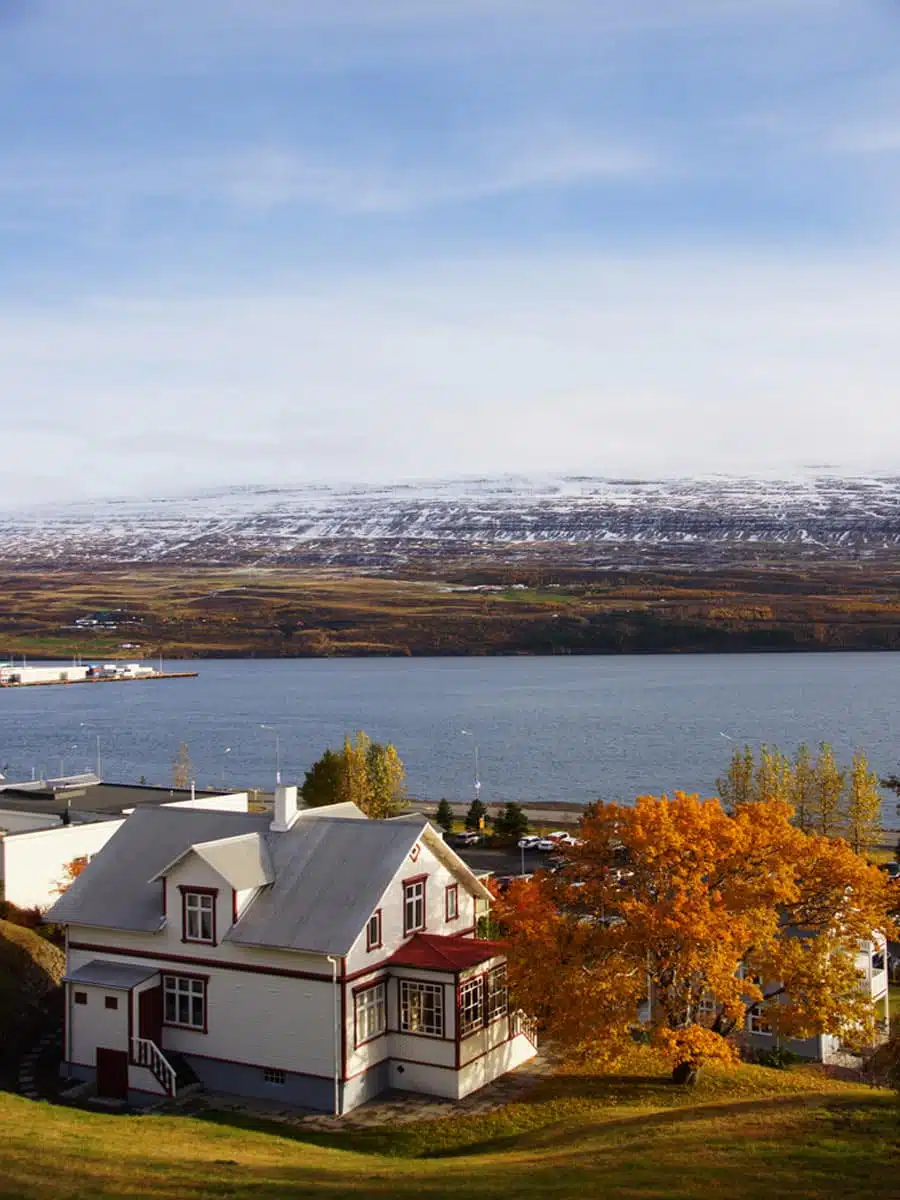 It might be the second-largest city in Iceland, but Akureyri has managed to stay somewhat under the radar. And I'm glad – this gorgeous seaside town is a haven for culture lovers.
The capital of the north has museums and galleries in abundance, as well as the opportunity to go whale watching at Eyjafjördur Fjord. Add to this plenty of brilliant restaurants serving up uber-fresh seafood, and visiting Akureyri is a no-brainer.
If you're looking to stay somewhere with a chilled out atmosphere, but not quite in the middle of nowhere, this pretty town is ideal.
Akureyri Highlights
Akureyri Art Museum: Take a peek at one of the top art galleries in Iceland. Showcasing mainly contemporary Icelandic art, this museum has a stellar rotation of exhibitions to admire.
Davíðs Stefánsson Writer's Museum: The former home of Icelandic poet David Stefansson has been transformed into a living breathing museum. It's a fascinating place to visit, even if you're not too familiar with the poet yourself.
Akureyri Botanical Garden: Home to a huge collection of arctic plants, this botanical garden is the pride and joy of Akureyri. Take a stroll through here one afternoon during your trip and I guarantee you'll feel totally at peace.
Suggested Hotels in Akureyri
Hotel Kea – You'll struggle to find somewhere ultra-luxe to stay in Akureyri, but this spot comes close. Rooms are modern and spacious, while the breakfast is seriously impressive.
Centrum Hotel – If you're looking to save some cash but still enjoy Iceland, look no further. This is a no-fuss hotel with epic city views and all the amenities needed for a cosy break.
Where to Stay in Iceland: Frequently Asked Questions
What is the Best Area to Stay in Iceland?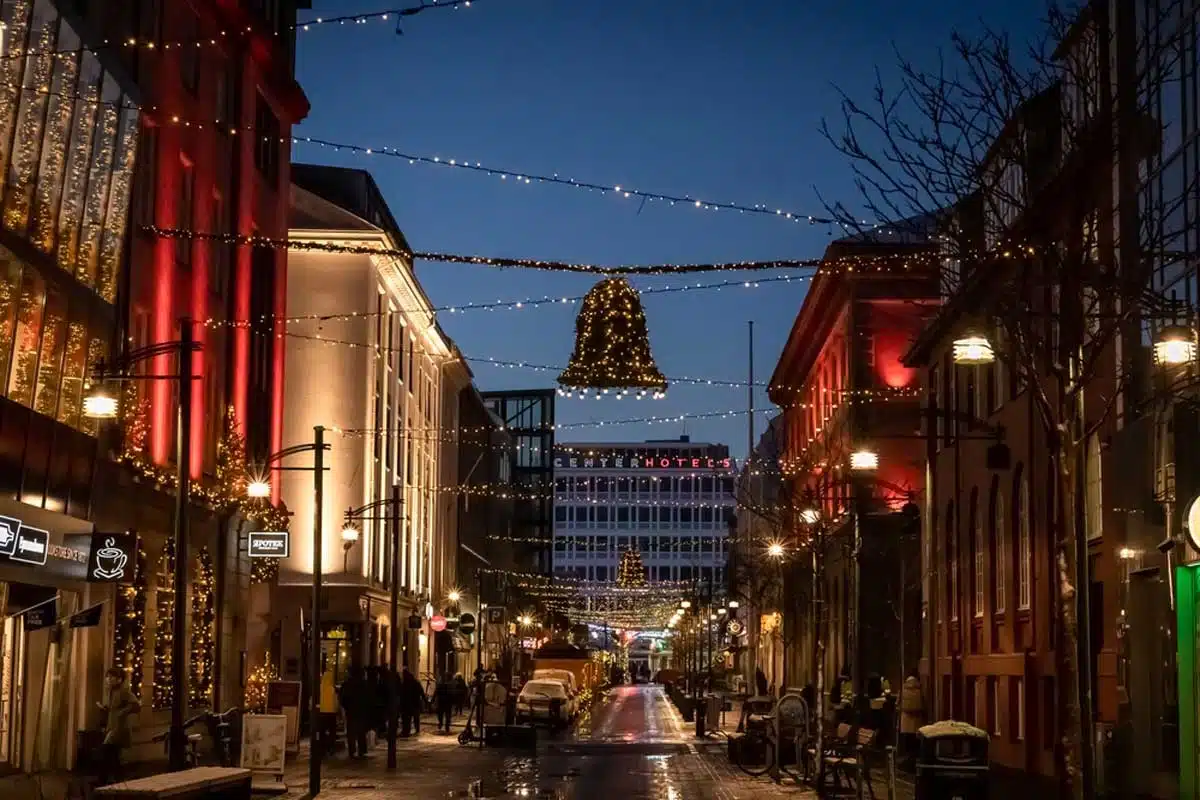 Listen, I know it's tempting to head straight to the amazing hikes and sightseeing in Iceland, but the best area to stay in Iceland is honestly Reykjavik.
You can get from the international airport to downtown in under an hour, and it's home to some of the best food, entertainment, and hotels in Iceland.
It's also easiest to get tours from the capital city, making your Iceland holiday more affordable.
Related Searches FAQs 
Practical Tips to Consider Before Booking Your Iceland Accommodation
Try to book a resort with breakfast included. Saving money wherever you can is important for making an Iceland holiday more affordable.
On that note: Hotels in Iceland are usually expensive, but you can find great value in middle-tier resorts and hotels.
Want a fun idea for where to stay in Iceland? Read everything you need to know about camping in Iceland and consider adding a few nights under the stars to your Iceland itinerary.
Rates are always higher in the summer, so plan your holiday in May or September for the best values relative to the weather.
Choose a hotel with a geothermal spa or hot tub whenever possible. It's one of the most charming features of Iceland resorts and a great perk to have right outside your door.