Heading to Iceland and not sure what to pack? Read my step-by-step Iceland packing list to help you plan the perfect trip.
Hey peeps. So you're heading to Iceland. LUCKY YOU. Iceland has got to go down as one of my favourite trips from this year.
Landscapes, adventures, waterfalls, black sand beaches, glaciers… You name it, it has it. Well, apart from hot sunshine but you really can't have it all.
Awesome as travel in Iceland is, it can be a bit of a nightmare to pack for. I was so confused when I was planning what to bring to Iceland. Let's face it: this is not the place to turn up in your skimpy dress and wing it for a week.
Iceland is a country where the forces of nature are not afraid to flex their muscles. From long, cold nights waiting for the Northern Lights to ice hiking on a glacier, this is one place where it really pays to be prepared.
I've created this step-by-step guide to what to pack for Iceland to help you plan the perfect trip. A year-round Iceland packing list followed by specific recommendations for what to pack for Iceland in winter, spring, summer and autumn. Enjoy!
Iceland Packing List: At A Glance
Thermals – this includes a base layer, leggings and socks
Hiking Boots – waterproof
Waterproofs – this includes a jacket and trousers
Camera – to capture the endless postcard perfection that is Iceland
Swimsuit – for the geothermal pools
Jumper – to keep you warm and stylish
Hat/ scarf/ gloves- essential for the colder seasons
Sunglasses – the sun's glare can be pretty intense
Sunscreen- Same as above!
Travel adapter- two pin European standard plug
What to Pack for Iceland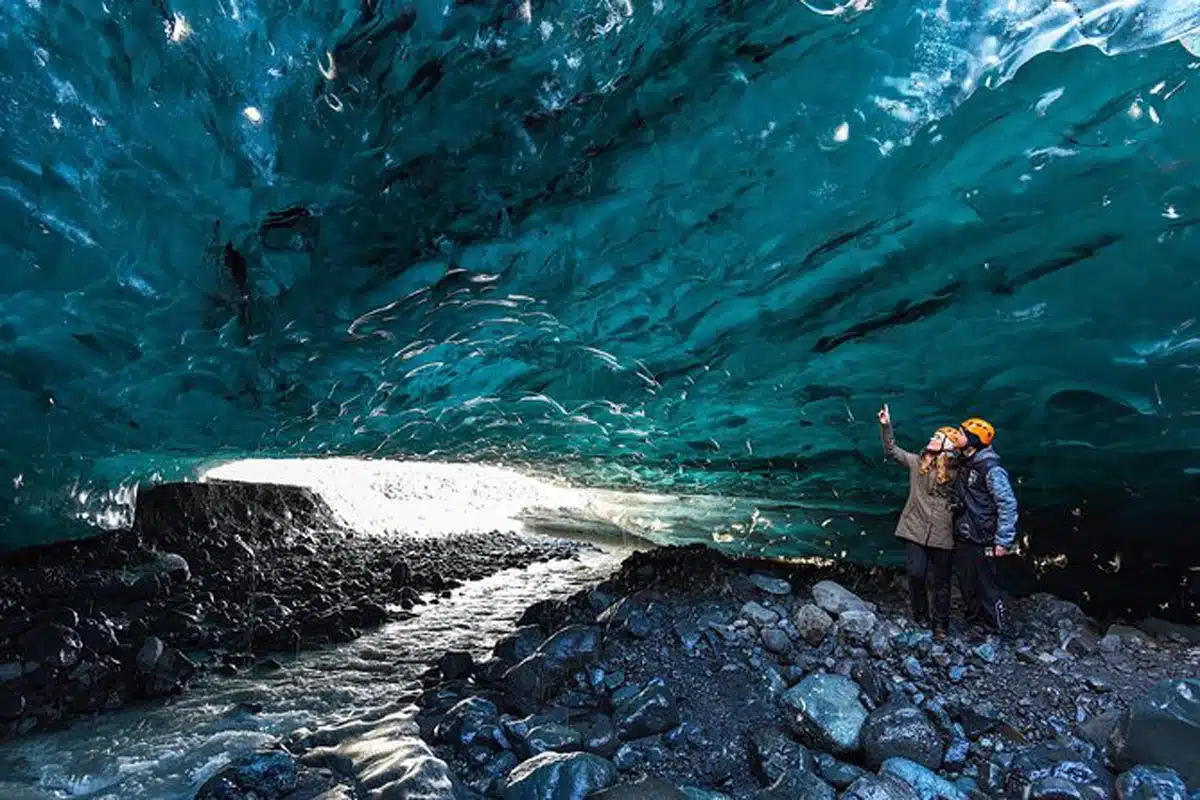 Year round, Iceland's weather can be highly temperamental, and you'll find that you can see all four seasons in a single day while driving around the Ring Road.
One minute it's storming, the next it's sunny. Or as the Icelanders say: "If you don't like the weather in Iceland, just wait 5 minutes."
Because of Iceland's bipolar weather situation, you'll want thick, sturdy gear to stay dry and warm in the somewhat extreme climates. The following essential items belong on every Iceland packing list, no matter the season.
What to Bring to Iceland: Clothes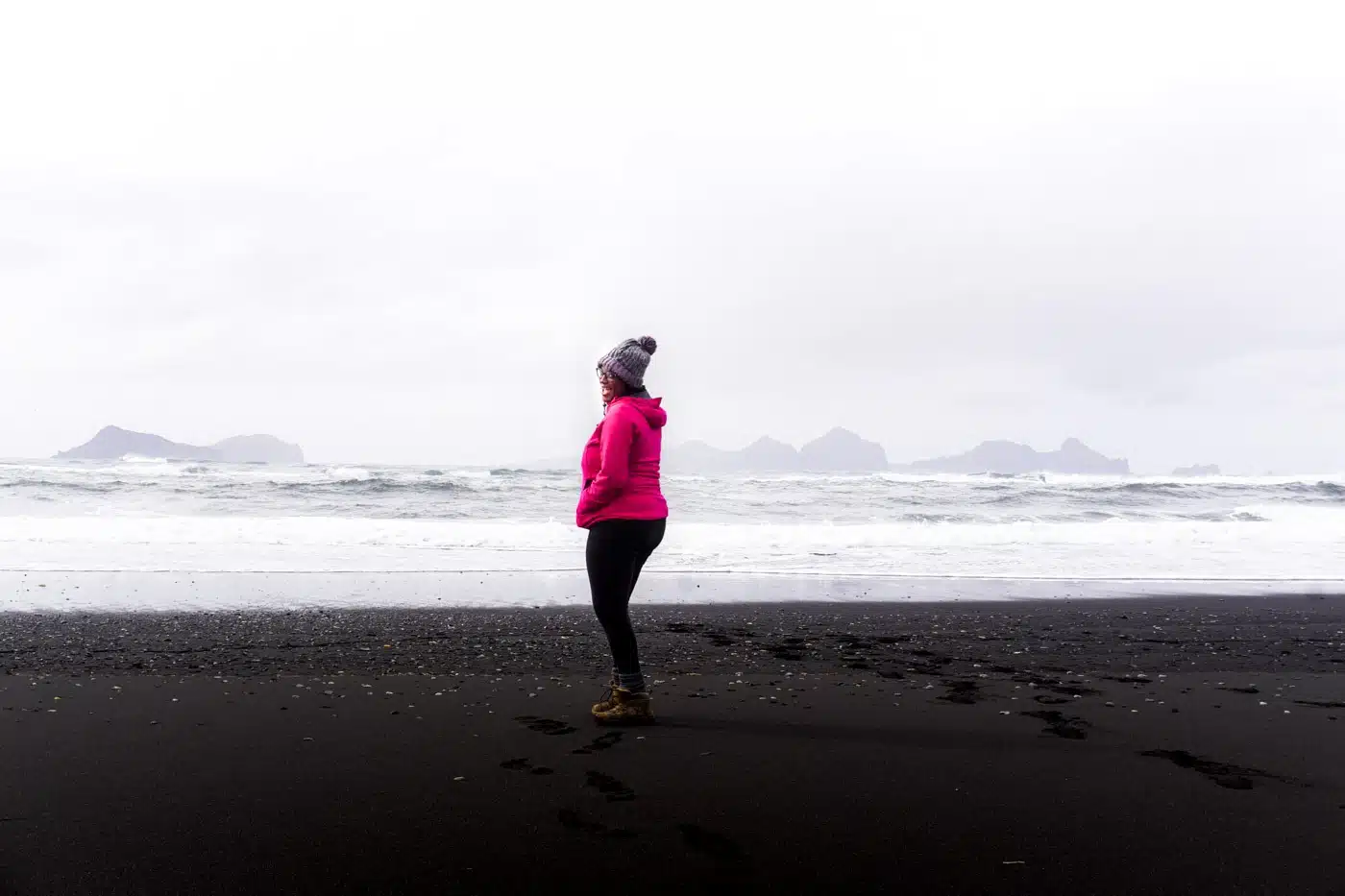 Figuring out what to bring to Iceland can be pretty tough. But it's best to pack clothes that you can layer up and which are suitable for all weather types.
Thermals
Now, thermals may not be the height of haute couture but should be right there at the top of the list of packing essentials for Iceland. Trust me, those babies will save you shivering in those icy winds.
They're less necessary in the summer months, but if you're visiting in winter then they're a must-have on your packing list. To be honest, I'd bring a pair of thermals just in case, even if you're going in the summer as the nights can still get pretty chilly.
Start with the base layer. For the base layer top, you'll need a good, snug fit, preferably with long sleeves to keep that body heat in.
Keep those legs warm too. Warm leggings for Iceland = a pair of thermal leggings. These should be warm but thin enough for you to layer on other clothes on top, like waterproof trousers, travel pants or ski pants.
As for your feet, thermal socks are the best socks for Iceland to keep those toes nice and toasty. Wool socks are a great choice and you can get different strengths depending on the seasons.
Waterproofs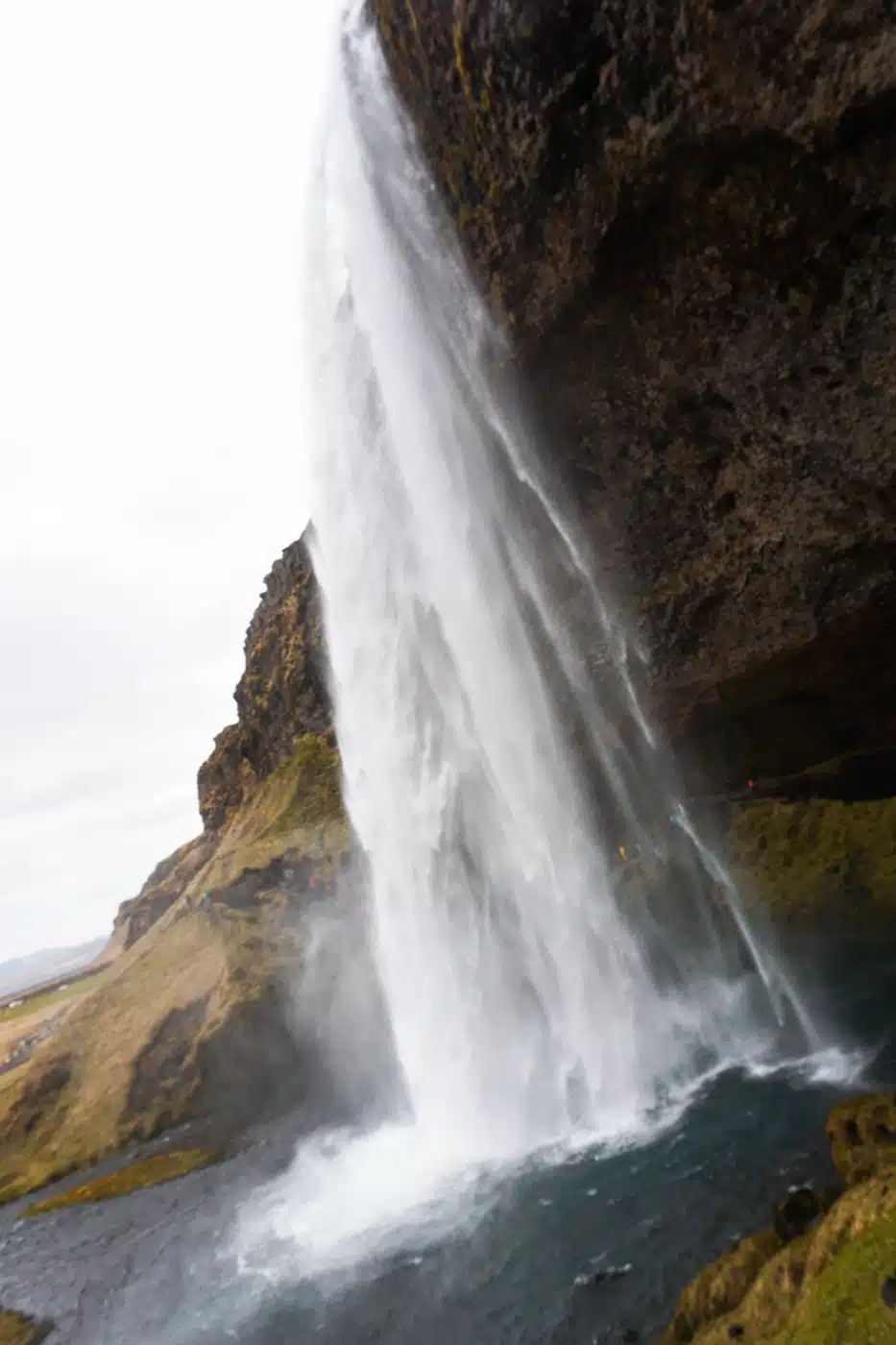 Waterproofs are integral for your Iceland packing list, especially during the Icelandic winter months. Iceland can be pretty wet in the summer, better to have them and not need them than need them and end up looking like a drowned rat.
You'll need a waterproof jacket, preferably with a hood to keep your head dry. You can also find jackets that zip up to your nose and have an extra thermal layer inside for extra warmth
As for trousers, jeans or standard leggings just won't cut it. You'll need to layer up with some waterproof trousers or ski pants. A
gain, not the most attractive items, but you'll be thanking me when you're nice and dry on your visit to one of Iceland's many waterfalls.
Swimsuit
You can make like a true Icelandic and take a dip in the geothermal pools anytime of the year. The pools are a lovely, warm contrast to Iceland's cold climate so don't forget your swimsuit, you'll regret it!
Jumper
A jumper is an important item to keep you warm, but will also have you looking like a local!
The jumper of choice in Iceland is the Lopapeysa; a cosy, hand-knitted woollen jumper embellished with the iconic designs. You'll be able to find them on sale all over Iceland and they make the perfect souvenir to bring home.
Hat/ Scarf/ Gloves
This might be self-explanatory, but if you're bringing a coat, rain jacket, waterproof boots, and layers to a place, you'll probably want a scarf, hat, and gloves too.
I recommend steering toward thermal materials like wool or fleece that will help keep you as warm as possible.
For tech-addicted millennials like me, I recommend these screen-friendly thermal gloves. With these, you can use your phone without taking off your gloves, a useful tool for your Instagram game.
I'd also bring a wool beanie and a fleece scarf to keep your ears, head, and neck out of the frosty cold.
What to Bring to Iceland: Shoes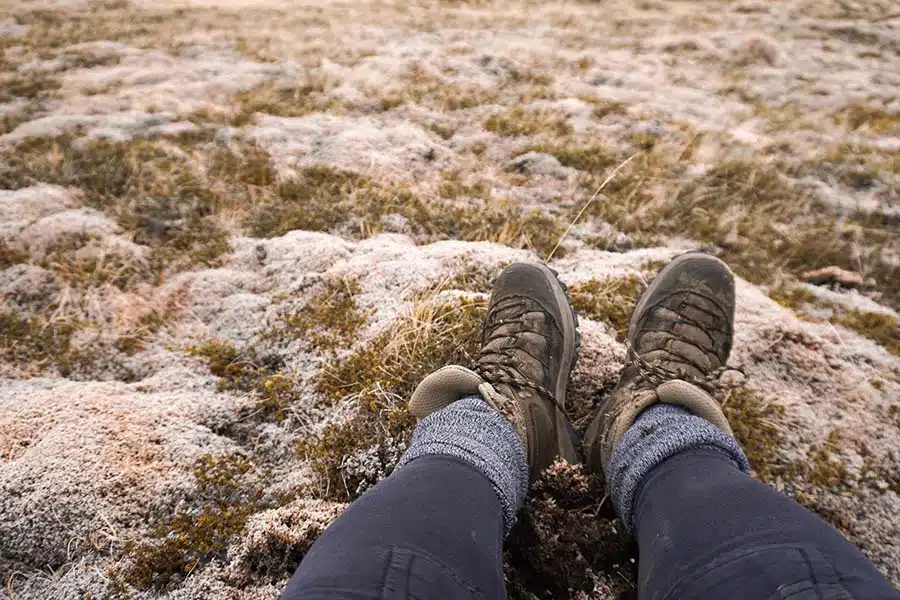 Iceland is not the place for impractical shoes. No one likes cold, soggy feet so be sure to invest in the right footwear.
Hiking Boots
A sturdy pair of hiking boots is important for the differing terrain that you'll be walking on when you visit Iceland. Find a pair that has good grip for the rough or slippery grounds.
Ensure they have good ankle support, especially if your planning on any big hiking trips. If not, trekking shoes will suffice, but it's a no no for trainers.
Flip Flops
Flip flops are handy for when you're by the geothermal pools. I would definitely keep my warm, hiking boots close by but these are useful for when you're first hopping out the pool.
What to Bring to Iceland: Toiletries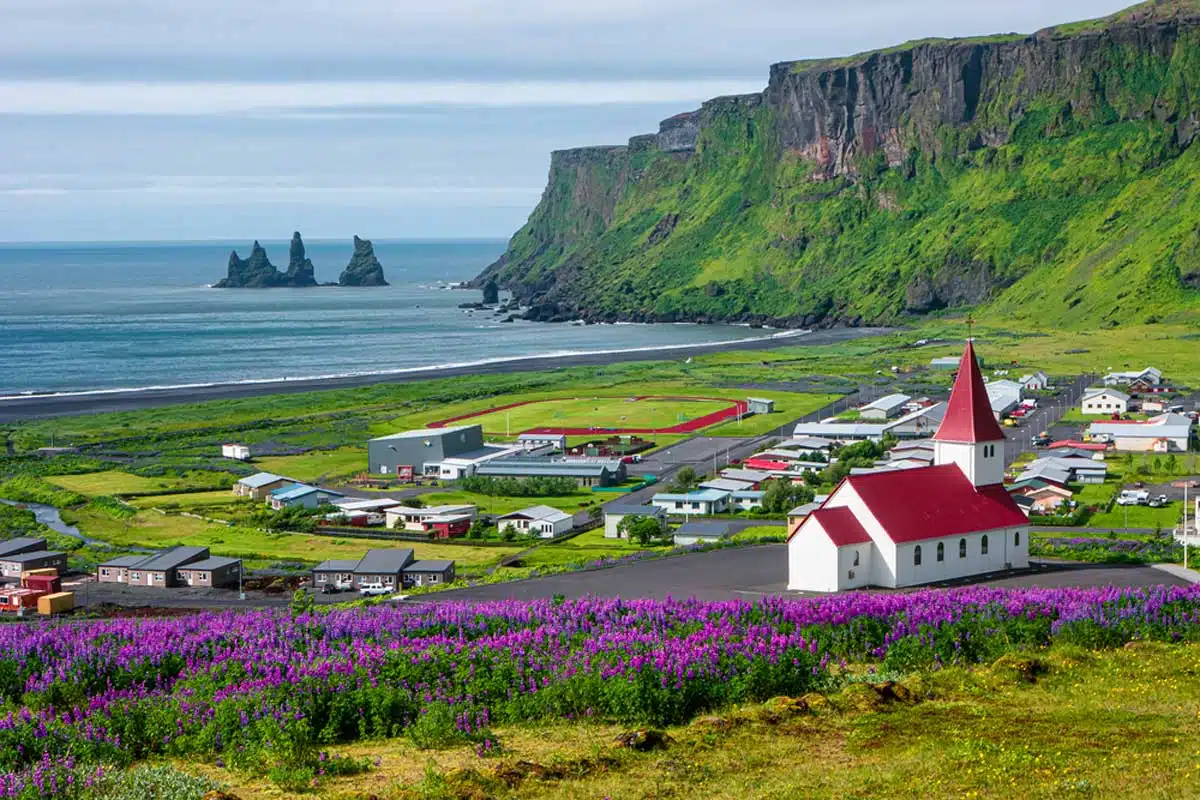 This one is an obvious entry, but there's always that person that forgets their shampoo! So here's a list to avoid that.
Essentials
This includes; shampoo, conditioner, toothbrush, toothpaste, deodorant, moisturiser and for the ladies, don't forget your feminine hygiene supplies.
Medication
Be sure to take a travel first-aid kit with you, it's always better to be safe than sorry! To start with, you need the standard pain meds, stomach medication, plasters, cold/flu tablets, anti diarrhoea tablets, decongestants and anti bacterial gel.
In case of any cuts or grazes, do take alcohol strips and gauze. For those long hikes, walk with blister strips to avoid any discomfort. If you're planning on doing any mountain hiking, altitude sickness tablets might come in handy.
Sunscreen
If you're going to Iceland, chances are you'll probably want to spend a lot of time outdoors.
Despite the fact that Iceland is often rainy (or snowy), you'll still want good sun protection to make sure your skin and eyes are well-covered.
When the sun rays hit that gorgeous white snow, it looks beautiful but can be pretty harmful to the skin. Keep a small bottle of sunscreen in your travel bag to avoid getting burnt.
In your day bag, I'd also recommend bringing your favorite chapstick and lotion, as the wind and cold can cause chapped lips and skin.
What to Bring to Iceland: Gadgets + Electrical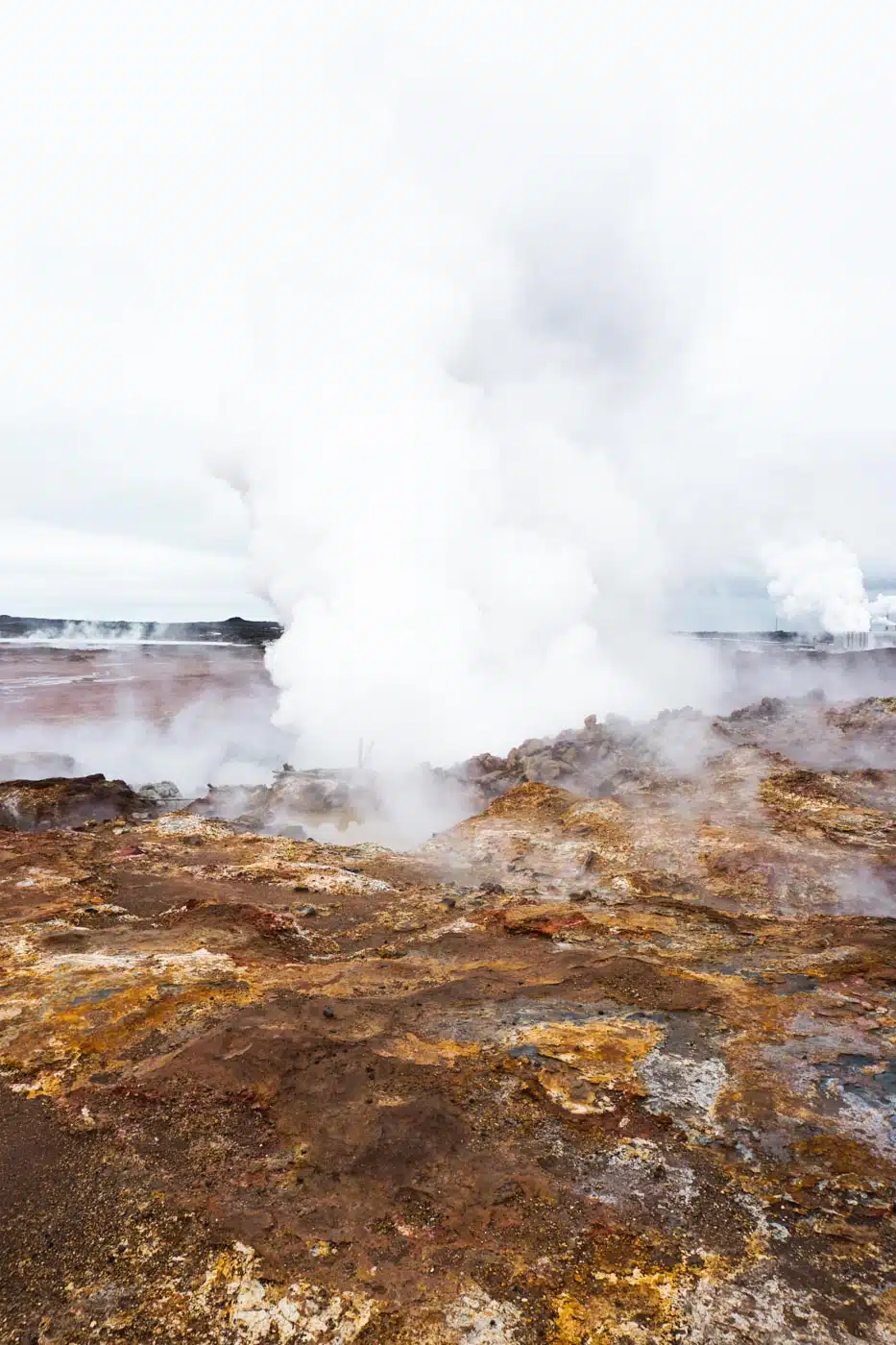 Nowadays, the modern traveller usually comes equipped with tech. It's important to make sure you have the right tech and the right equipment to charge it all.
Camera
When considering what to pack for Iceland, you need to make sure you have a decent camera on your list. You're going to want to capture the stunning, scenic views and Icelandic life.
Take a camera, whether that's your smartphone, a compact, mirrorless or a DSLR. A GoPro is a great option for documenting some of your wilder adventures.
If you've been thinking about getting a drone, Iceland is the place to bring it: those black sand beaches and glaciers make for some pretty EPIC shots.
To capture moments like the Northern Lights, get yourself a tripod. When photographing at night, the exposures can take a little while so a tripod will help you get crystal clear shots.
Depending on your camera, you might need a shutter release too – it stops you from shaking the camera as you press the shutter. Again, this helps you to get those crystal clear images.
Lastly, don't forget the camera accessories; batteries, memory cards and a lens cleaning cloth.
Travel Adapter
We've all had that face palm moment of getting to our destination to realize that we haven't packed the adapter. Make sure you pack the European two pin plug adapter to avoid any disappointment.
Or get yourself a universal travel adapter that can be used in pretty much every country around the world.
If you travel with a lot of tech, a power strip can be plugged into your adapter so you can charge a few things at once. These can be pretty invaluable when there's a lack of plug points.
Torch
A torch or headlamp is handy, especially for a winter trip to Iceland. It can feel like the sun never comes out in the winter, so you'll need a torch outside of the city.
External Power Pack
An external power pack is super useful for anyone on the go. Get one that can power up your devices several times from one charge.
What to Bring to Iceland: Luggage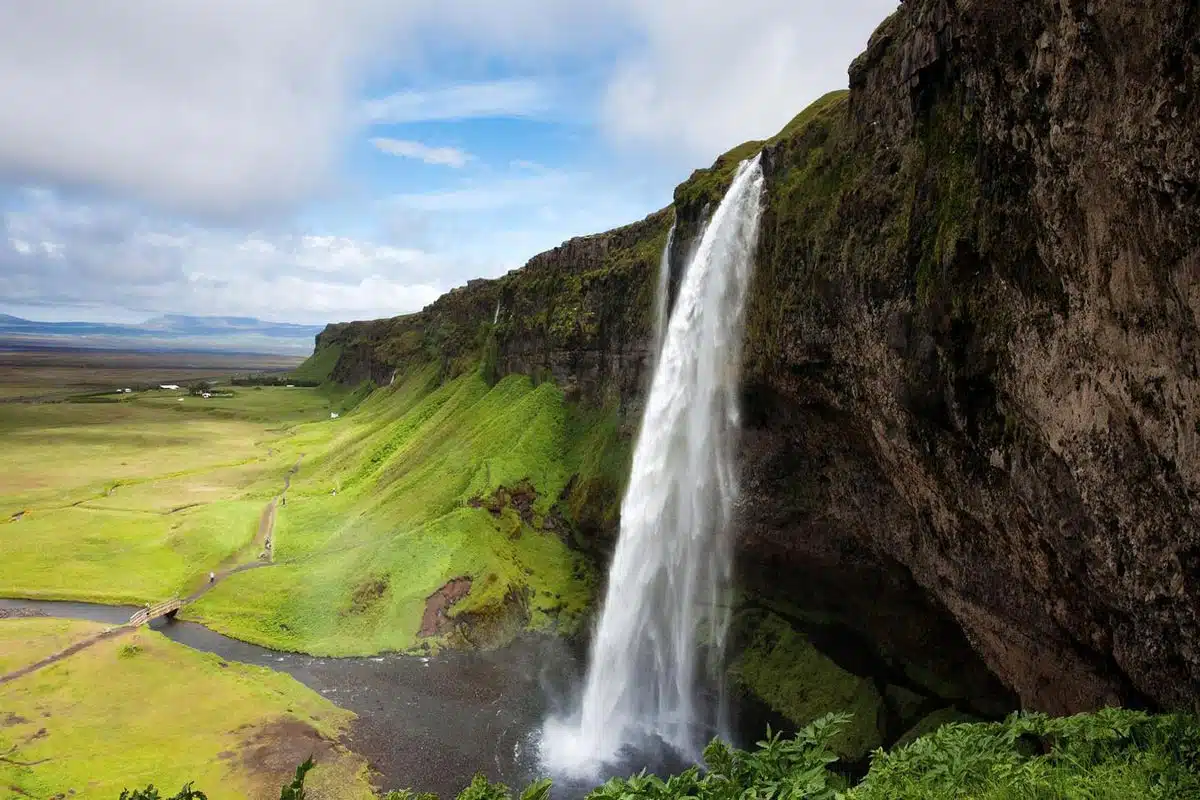 The type of luggage you need will depend on what type of trip you are planning. I've outlined a few options here.
Suitcase
If you're not planning on backpacking and hostel jumping then go for a standard wheeled suitcase. If you are hiking, take one large enough to fit your boots and thermals and an extra bag to take with you.
Carry On Backpack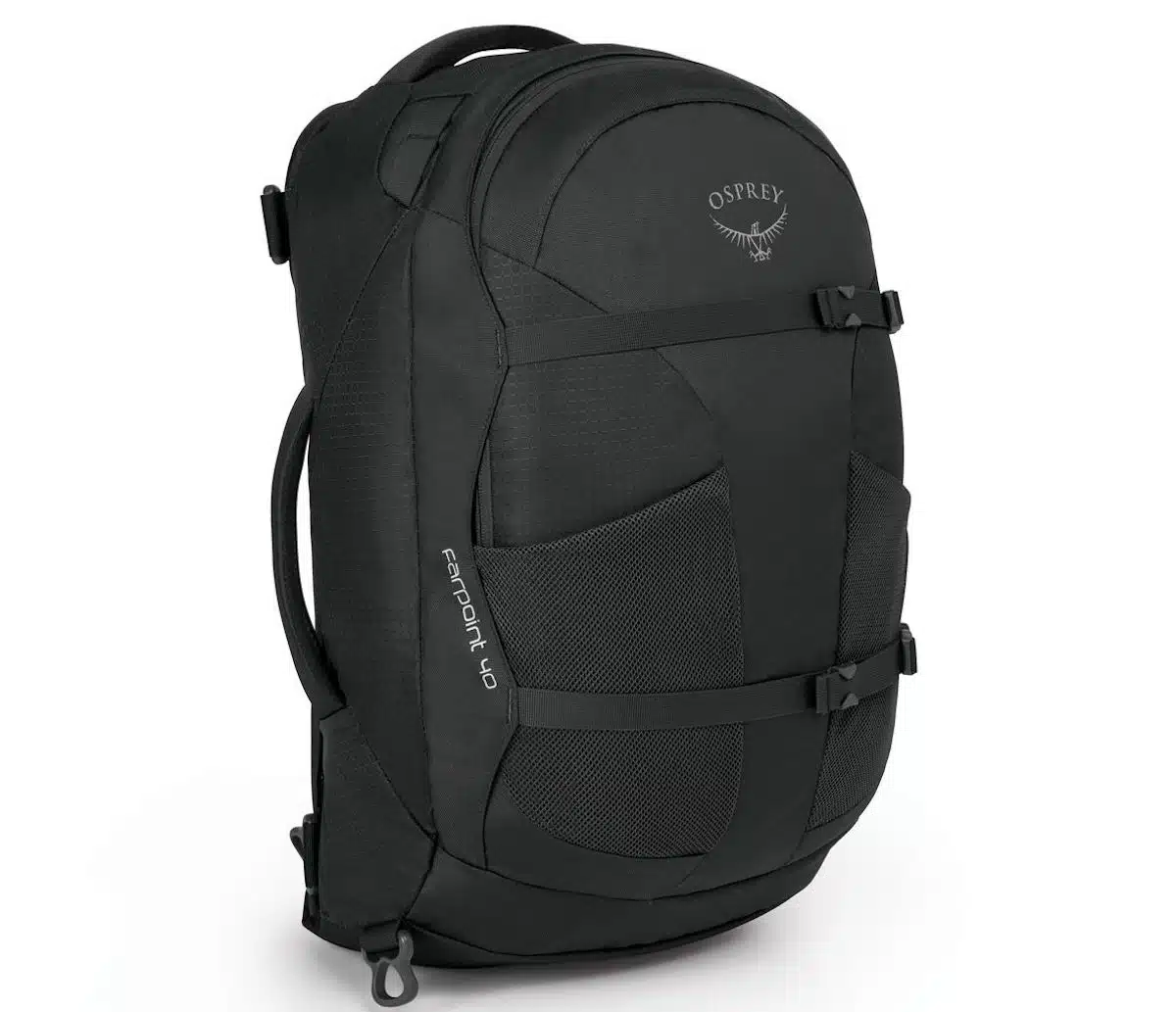 For those who are planning on backpacking, choose the lighter, more efficient option of a carry on backpack (it will also help you avoid those pesky baggage fees on the low-cost carriers that fly to Iceland).
Ensure that your backpack is water resistant and durable enough to sustain a variety of weather conditions. Patagonia's Black Hole Backpack comes in a 32l size and is pretty waterproof. Alternatively, the Osprey Farpoint 40l is a bit roomier but still carry-on sized.
Whichever one you go for, your backpack should be spacious enough for all your gear but made with lightweight material so you're not too weighed down. Look for bags that have a decent amount of padding and good support, like a waist strap.
Front loading backpacks are the best, so you don't have to pull everything out from the top of the bag.
Day Bag
It's important to carry a smaller bag with you during the day to keep all your essentials on you. It's likely that you will need to carry some gear with you on your day trips. You'll need a bag big enough to hold your water, gloves and any other essentials you may need for the varying climate.
If you're taking tech with you, make sure to bring your camera case and perhaps find a bag suitable for a laptop. And of course, make sure it's waterproof!
Snacks and Water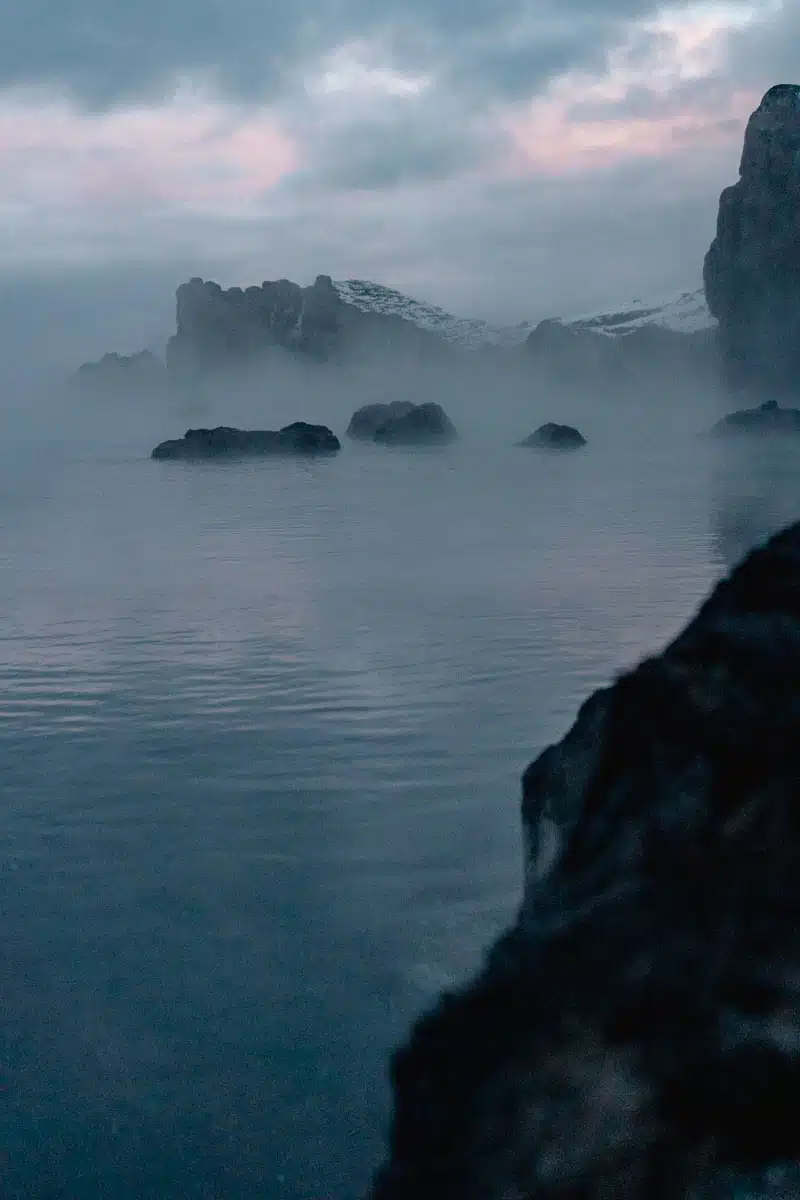 Iceland's roads are often empty and vast. If you're driving the Ring Road in Iceland, there may be times when you won't stumble on a convenience store or restaurant for a few hours.
Because of this, you'll want to make sure your car/backpack are fully stocked with lots of snacks and water. Whenever you see a grocery store, I recommend loading up on trail mix, fruits, crackers, and sandwich materials for your trip.
In terms of water, Iceland has some of the cleanest spring water in the world. To help Iceland keep its springs and parks clean of plastic waste, I strongly urge you to bring a water bottle and purification system instead of buying disposable plastic bottles.
You can fill your water bottle anywhere, from restaurants and shops to waterfalls and springs, and if you bring a good filtration system, your water will be clean and safe to drink.
Bonus: Reusable Items
Iceland is a land of immense natural beauty, and Icelanders take great pride in keeping their environment clean. As a visitor there, you should too. By bringing items with you to reduce your single-use plastic waste, you can help reduce pollution in this pristinely beautiful place.
In addition to a water bottle and purification system, here are a few items I recommend:
Reusable toiletry bottles
Cloth shoe bags
Iceland Packing List: A Seasonal Breakdown
In addition to the year-round Iceland packing list, here are some seasonal essentials that you should bring.
Iceland Winter Packing List: What to Wear in Iceland in November, December, January and February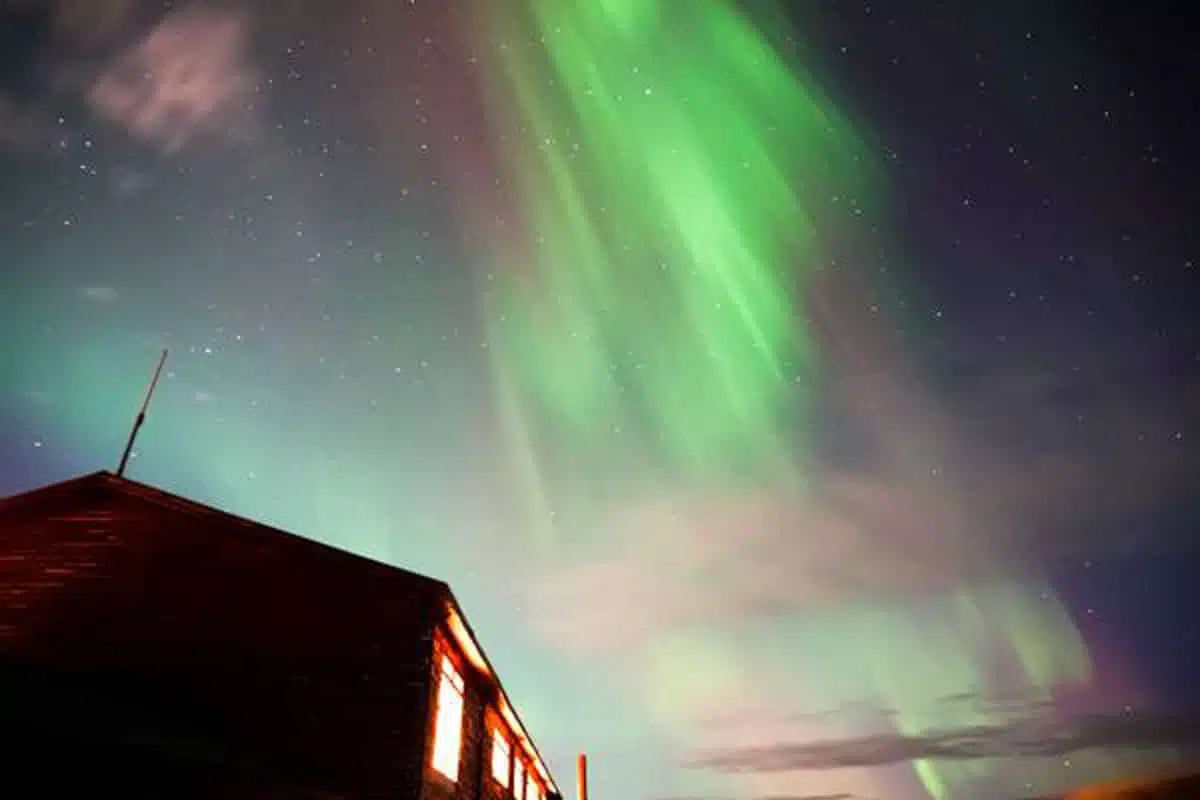 Deciding what to wear in Iceland in winter can be a tough gig.
Generally the rule of thumb is wrap up as warm as is possible and layer up.
The weather in Iceland can be pretty brutal in the winter, so you should really come prepared.
Windproof Hat
The wind in Iceland can be pretty strong. Strong enough blow your hat off your head – or at least to blow through your hat and make your head feel colder than you ever thought possible.
Be sure to get a hat that fits you well to avoid any flying hat disasters. Earflaps are a must to keep your ears nice and toasty.
Windproof Gloves
Windproof gloves are also handy when jack frost comes biting. You can find great quality gloves that will hold in the warmth and stop those chilly breezes from getting through.
If you're planning on using your phone, bag yourself a pair of windproof gloves with smartphone-friendly fingertips.
Windproof and Waterproof Jacket
You'll need a warm and thick windproof and waterproof jacket. This will be your lifesaver when the icy winds blow.
Don't go for style over substance here, make sure your jacket is windproof, weatherproof and everything else-proof to ensure a good trip.
Winter Boots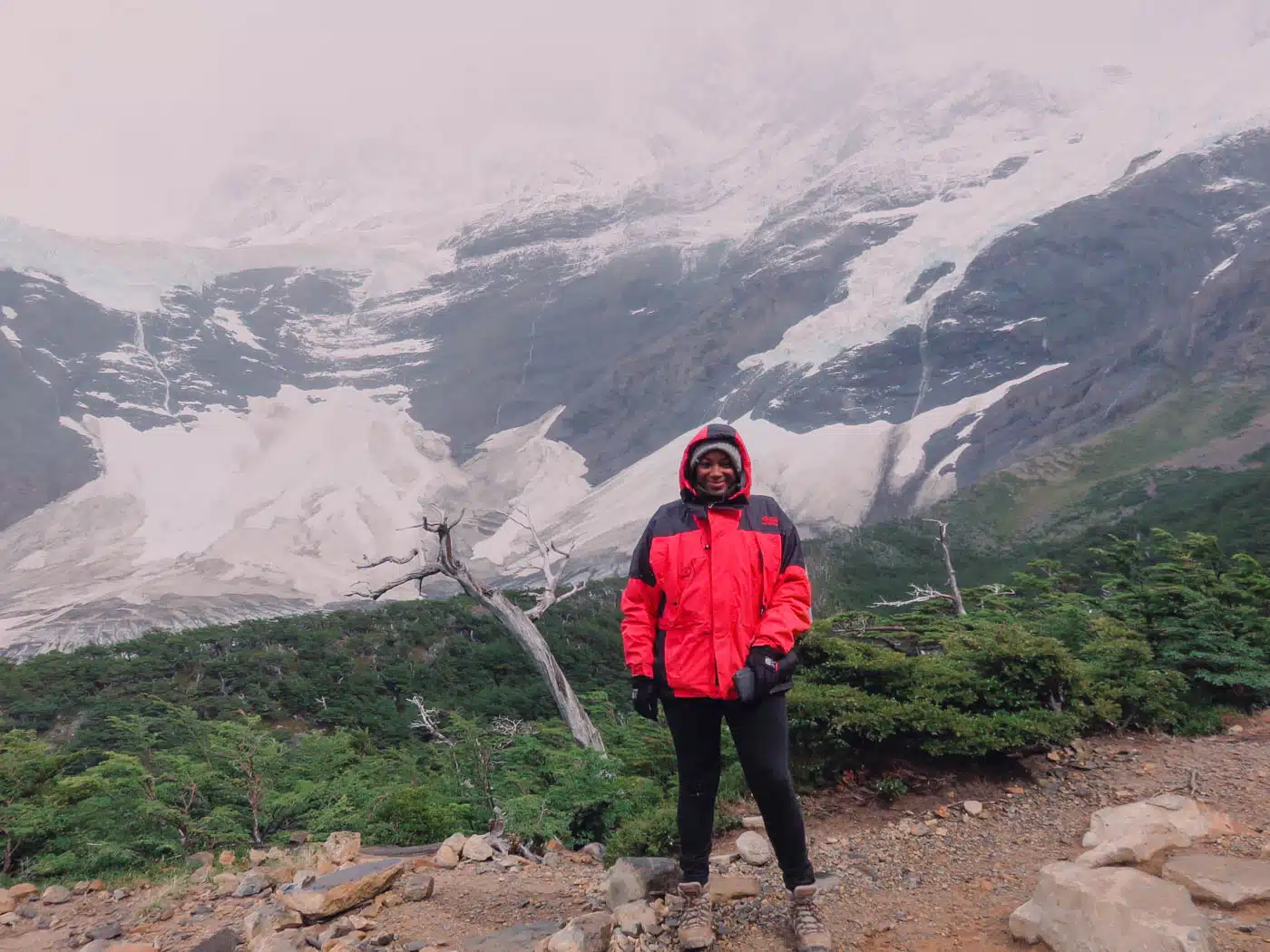 Hiking boots may work in winter but they won't keep your feet as warm as snow boots.
If you're planning on a longer trip to Iceland during the colder months, snow boots are a good addition to your Iceland winter packing list.
Not only do they give extra insulation, but they're also great for gripping on the icy paths. They can be pretty pricey, but if you can afford it, then I highly recommend these packing for Iceland in winter.
Crampons
If you're really planning on going all out with the ice hiking, consider getting some crampons. But I'd only recommend this if you are experienced enough to use them safely.
Hand/ Toe Warmers
If it's super cold and your thermal gloves and socks just aren't enough, get yourself some hand and toe warmers. They're nifty little accessories that you can wear inside your gloves or shows to keep yourself well insulated.
Iceland Spring Packing List: What to Wear in Iceland in March, April and May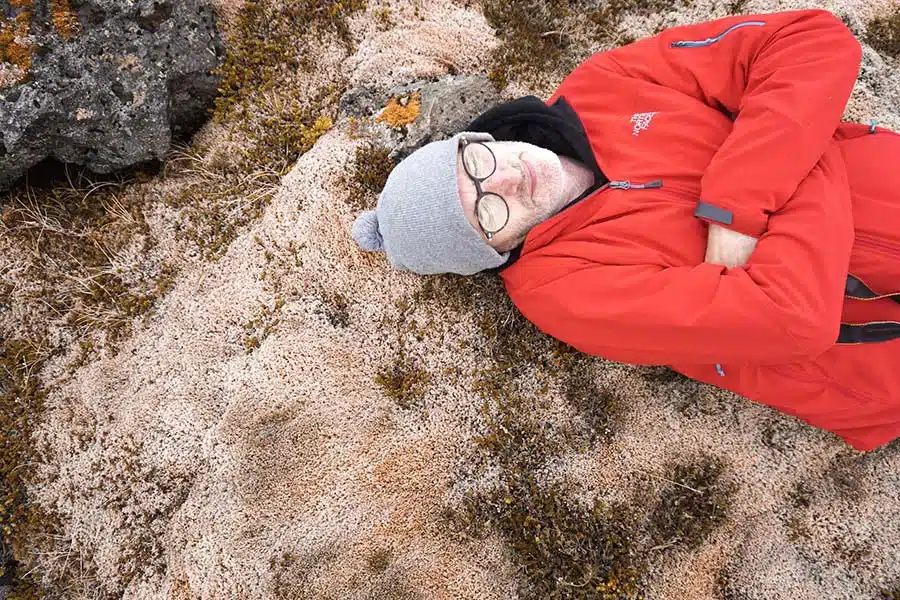 Down Coat
A down coat is not quite warm enough to be worn on its own during the winter months. However, if you are visiting Iceland in spring you can get away with it on the slightly warmer days.
I'd definitely suggest getting one with a hood in case the weather takes a turn. Down jackets are light but warm and can be conveniently packed down into your bag.
Casual Shirts
As you know, the weather can be one way or the other in Iceland, so be sure to pack some shirts that are breathable, comfortable and warm enough.
I would suggest a flannel shirt to keep you warm but also stylish. These items are also layerable, which is an important factor to consider when thinking of what to pack for Iceland.
Allergy Medication
Lupine and other flowers grow all over the roadsides in Iceland in the summer. If you're sensitive to pollen, you may want to bring some allergy medication with you.
Iceland Summer Packing List: What to Pack in Iceland in June, July and August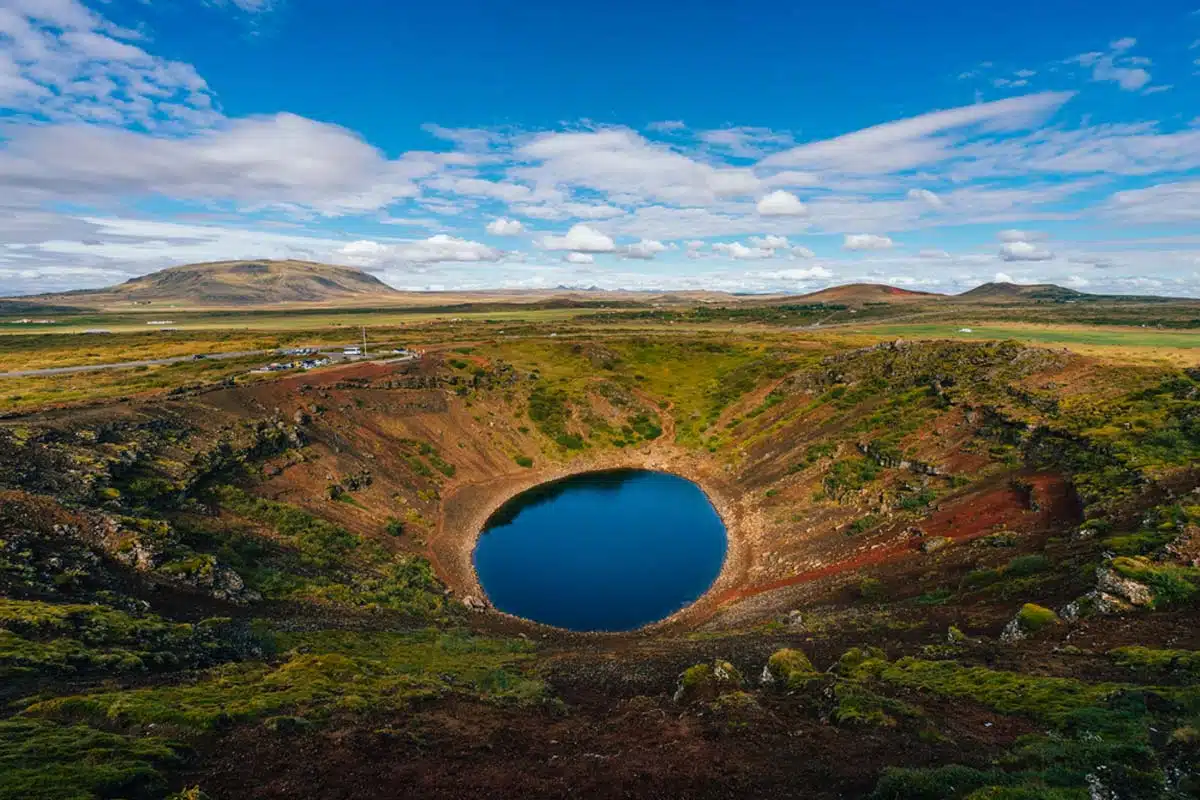 Sleep Mask
An eye mask should be at the top of your summer Iceland packing list. Night time is not as we know it in Iceland. It's light ALL day and all night.
So unless you've got some amazing blackout curtains in your room, make sure you have a sleep mask with you.
Sun Protection
When the sun is out, the glare of the rays off the snow and ice can be blinding. You'll need to pack sunscreen to keep your skin protected.
A pair of sunglasses is essential to avoid squinting all day and a sunhat is also great to protect you from getting burnt.
Moisturiser
The harsh and ever-changing weather conditions of Iceland can be a little rough in the skin. Pack a moisturiser of your choice to keep your skin hydrated.
I'd also suggest taking a mini bottle with you to pack in your day bag.
Mosquito Net
If you're thinking of what to pack for Iceland in June, I would strongly recommend a mosquito net.
Around May/ June time these little pests come out to feast, so get a net to avoid itchy bites ruining your trip
Fast Drying Towel
Iceland can be very humid in the summer so a travel towel is a useful addition to your packing list, especially if you're visiting the pools.
They're easy to pack away and store and are great if you're camping or backpacking.
Iceland Autumn Packing List: What to Wear in Iceland in September, October and November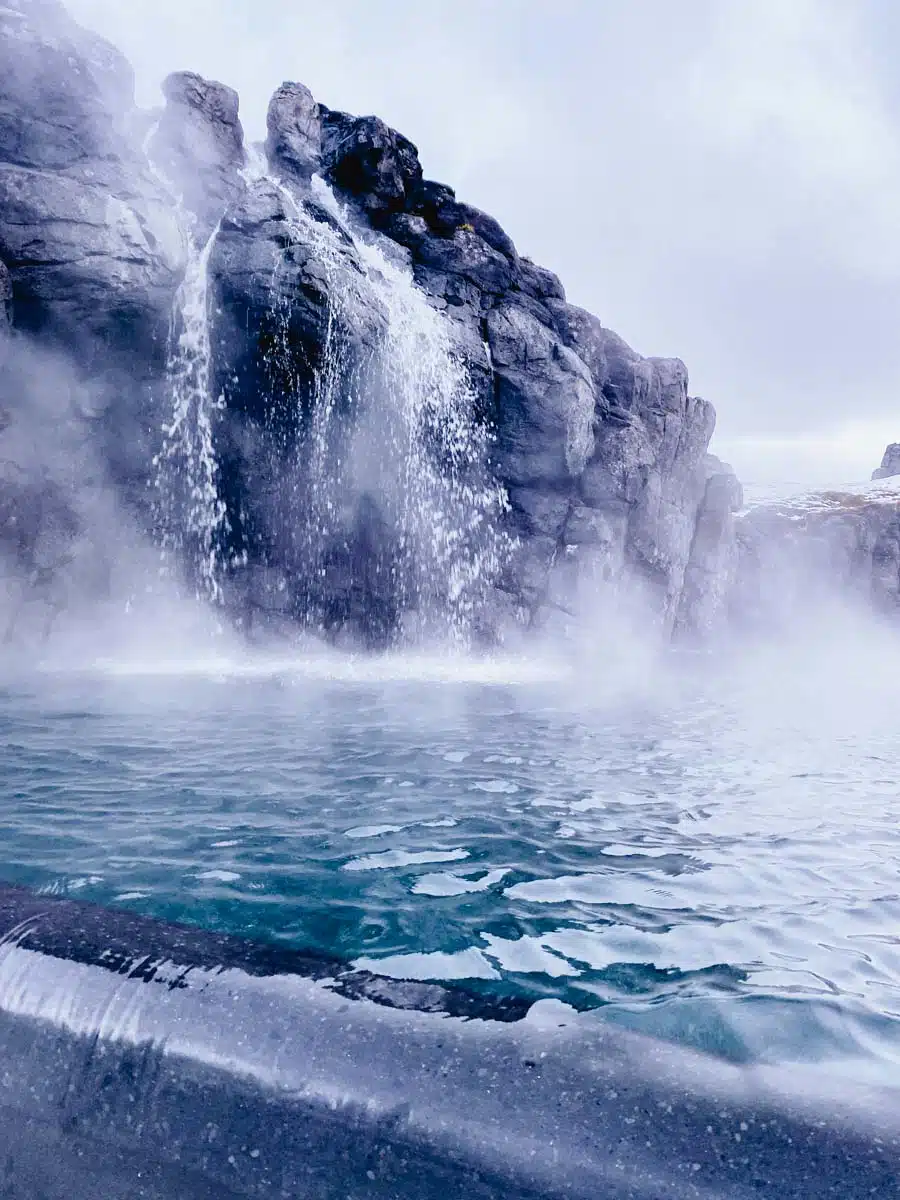 Waterproof Shoes
Iceland can be pretty wet in the autumn months so the last thing you need is soggy feet. You'll need hiking boots that are 100% waterproof to protect your toes from the elements.
Waterproof Jacket and Trousers
I would really avoid jeans in Iceland and just go for waterproof trousers. Get some comfy thermal leggings and throw the trousers over top for extra protection.
A waterproof jacket is an obvious essential but a life saver. It's best to get one with thermal protection and a hood to shelter your head from the rain.
A Good Camera
Autumn is usually the best time to see the Northern Lights so it's best to add a decent camera to your Iceland packing list. You'll definitely want one on standby to capture the beauty of the Northern Lights. It's also worth getting yourself a tripod as you may be waiting a while!
Music Festival Clothes
Iceland's largest music festival, Iceland Airwaves, is a fall favorite in the region. If you happen to be in Iceland during this time, I'd bring some casual (non-hiker) clothes for wearing to the concerts.
So there we have it: packing essentials for Iceland. I hope that you have an awesome trip!
Love this? Save and Share on Pinterest.