Planning a visit and want to know when's the best time to go to Iceland? Read this practical guide complete with a five-step process to help you choose when to travel.
Iceland: the land of ice and fire, Viking folklore, pristine scenery and let's not forget the Northern Lights.
Are you planning to visit Iceland? You should be.
I've visited Iceland a number of times, and to be frank, it's always incredible.
I wanted to go to Iceland for-e-ver (no joke, it was on the first bucket list I made when I was seven. Yes, I was a pretentious child. And no, nothing has changed since) and now I just can't stop going back.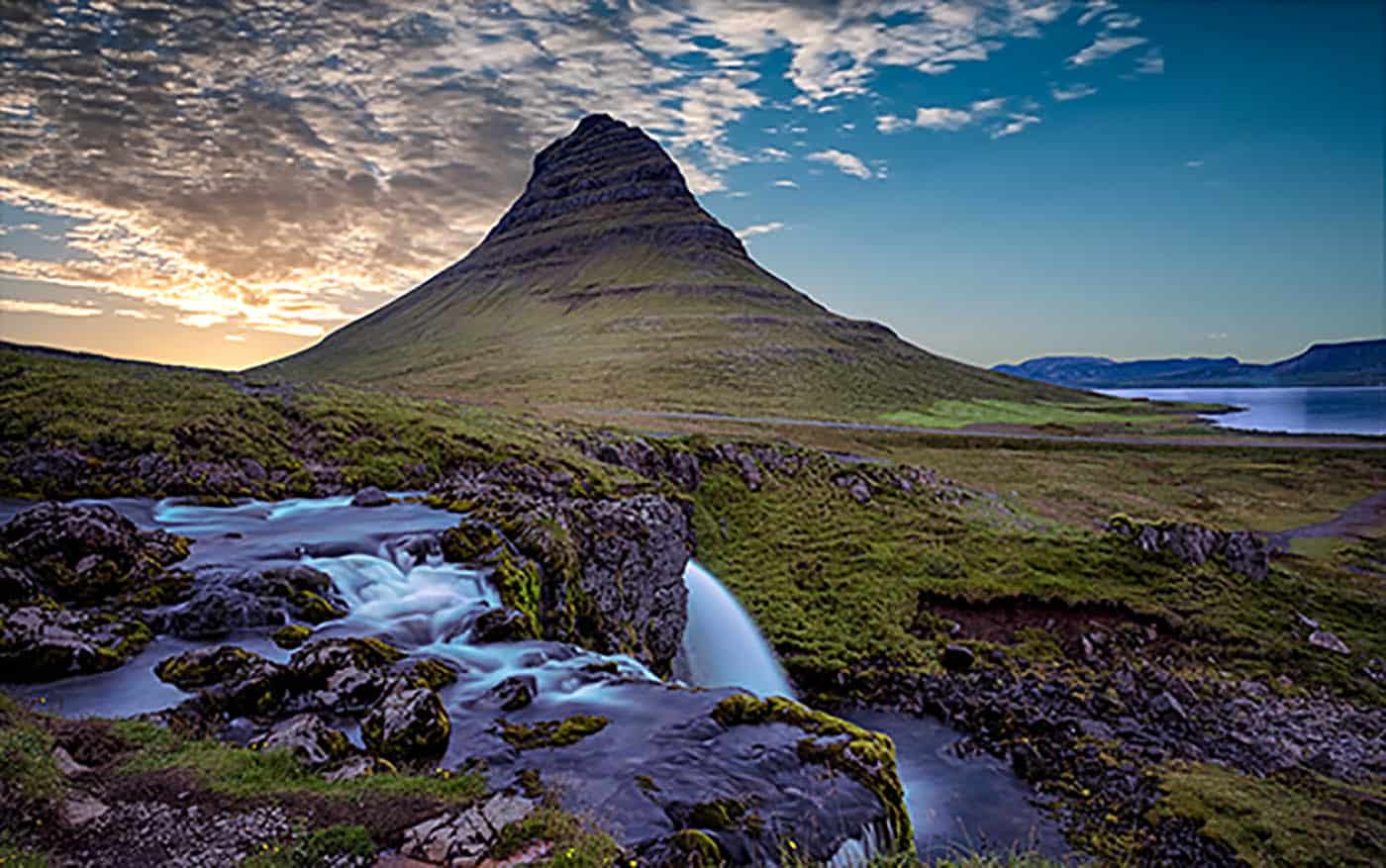 This spectacular country draws visitors to its otherworldly landscapes year round – if you are considering booking a ticket, just do it. You won't regret it
Sounds great right? But you want to know when the best time of year to travel to Iceland is. This guide has everything you need to know to plan the perfect trip.
When's the Best Time to Visit Iceland?: At A Glance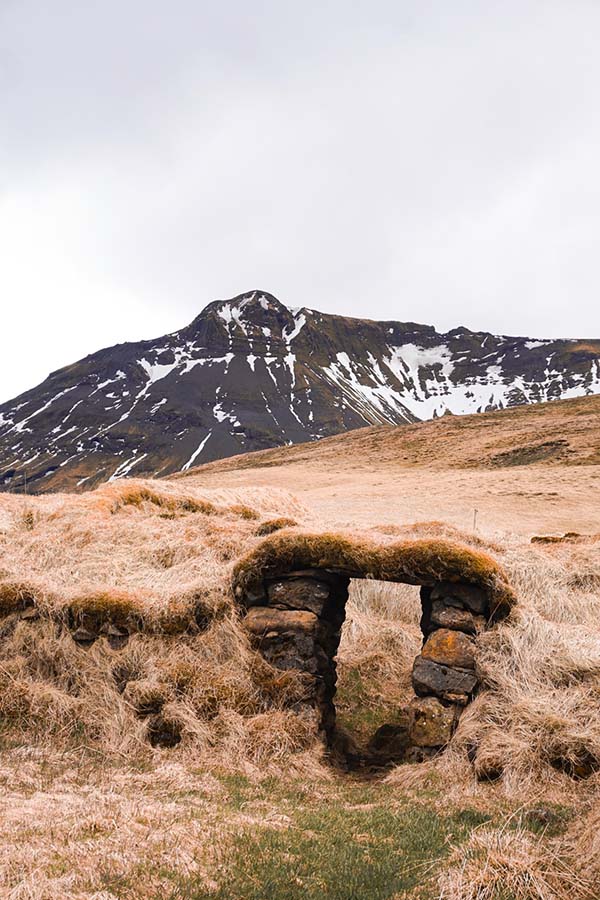 The best time of year to travel to Iceland is during the shoulder season in May and September.
May and September are the best time of year to go to Iceland because they offer lower prices and fewer crowds but without the harsh weather conditions found in the winter.
Many people worry about whether Iceland is expensive. The answer is yes, but travelling in the shoulder season helps to reduce the cost.
Most of the museums and attractions that close during the winter months are open during May and September, so you're less restricted than in the winter months when it comes to visiting these too.
The weather can still be a bit breezy and it can snow in the country's interior. Mountain access is more limited than in the summer months.
However, when you weigh this against the lower number of visitors and cheaper prices, I think it's worth the (small) sacrifice.
The Best Time to Visit Iceland: May vs September
If May and September are the best times of year to visit Iceland, there are still a few distinct differences between them. Here are some of the things you should consider when you're choosing between them.
Want Longer Daylight Hours For Your Iceland Trip? Visit Iceland in May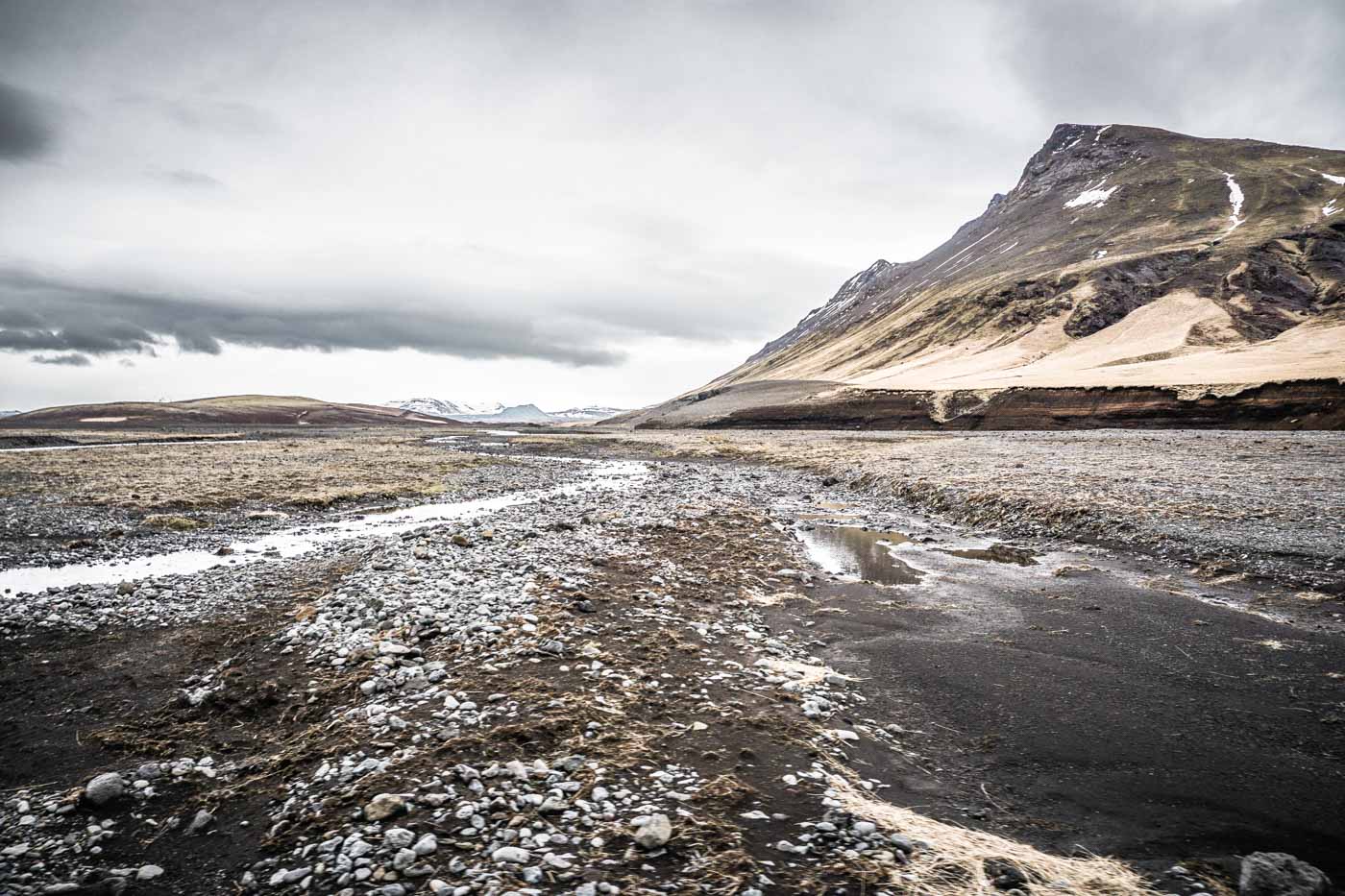 You will hear a lot about the midnight sun during the peak summer season, but you still get a lot of daylight hours during May and September.
In May you get between 16-20 hours of daylight. I'm figuring that even the very best of you guys need to sleep, so this is plenty of time to get out and see the bigger attractions (such as those in the Golden Circle, Reynisfjara or Jokulsarlon Diamond Lagoon ) early in the morning or later in the evening when there doesn't tend to be any crowds.
May is also one of the best times to go for a road trip in Iceland, thanks to a combination of long daylight hours and clearer roads.
In September the days are shorter, with between 14-11 hours of daylight (the daylight hours decrease significantly during the month).
Tip: Go to attractions early in the morning or during the evening/ night during May's longer days for fewer crowds.
Want to See the Northern Lights? Visit Iceland in September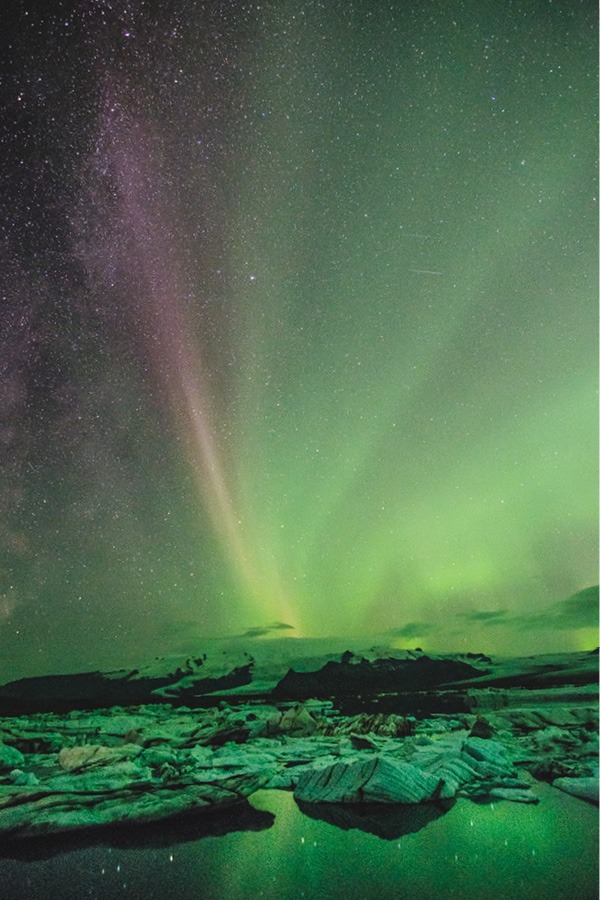 May's long daylight hours means that the Northern Lights are a no-no. The sky never really gets dark enough to see the aurora borealis in action.
If you want to time your visit for the best time to see the northern lights in Iceland, but want to avoid the cold and sometimes tough conditions of visiting Iceland in the winter, go during September.
It's not clear why, but the lights are often strongest during the spring and autumn equinoxes. Plus you don't have to deal with the freezing temperatures of the winter months.
Want to maximise your chances of seeing the phenomena? Stay in one of Iceland's Northern Lights hotels.
Read more: When is the Best Time to See the Northern Lights?
Want to Go Whale Watching? Go in May or September
September also happens to be a good month to go whale watching: it's a good time to see orcas.
You can see whales in a number of places in Iceland. Reykjavík offers numerous whale-watching tours departing from the Old Harbor – these will take you to Faxaflói Bay, where you can spot minke whales, humpback whales and sometimes even orcas (if you're very lucky).
Without a doubt though, the whale-watching capital of Europe is Húsavík. Here you can spot humpback whales, minke whales, blue whales and even rare species like the North Atlantic right whale.
Want to See Lots of Birdlife? Go in May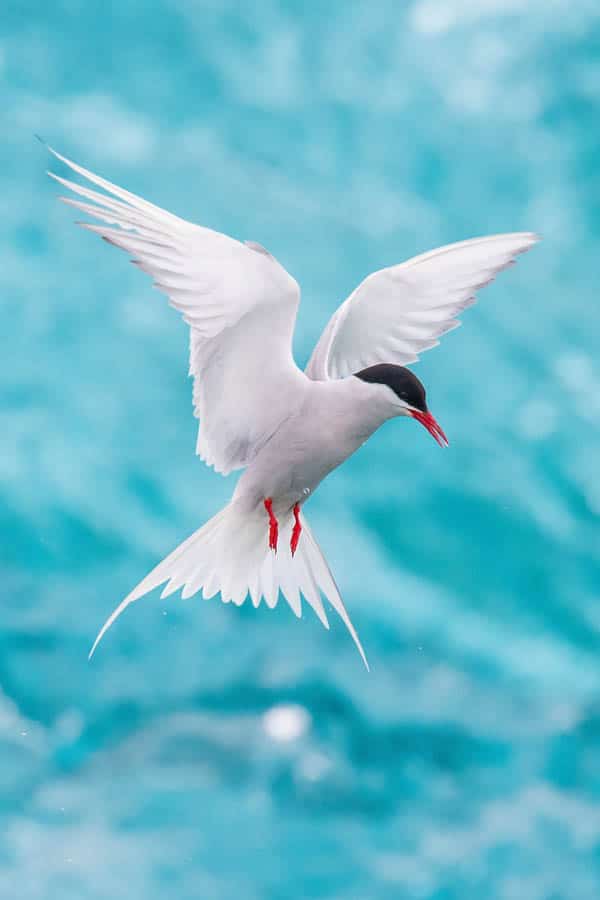 Late May is a good time to see bird life, but birds start to migrate to Iceland earlier in the month, so your chances of bird-spotting are pretty high throughout the whole month.
During my visit in early May, many of the migratory birds had already started to arrive in Iceland. Seabirds nested in rugged cliffs made for some great spotting opportunities.
We even had a chance to see Arctic Terns. Did you know they migrate from the Antarctic to the Arctic and back again every year? It's one of the farthest annual bird migrations at a whopping minimum distance of 12,000 miles.
Puffins are best seen from mid-May to mid August. You'll want to plump for May over September if you want to maximise your chance of viewing them.
Want to go Horse Riding? Go in May or September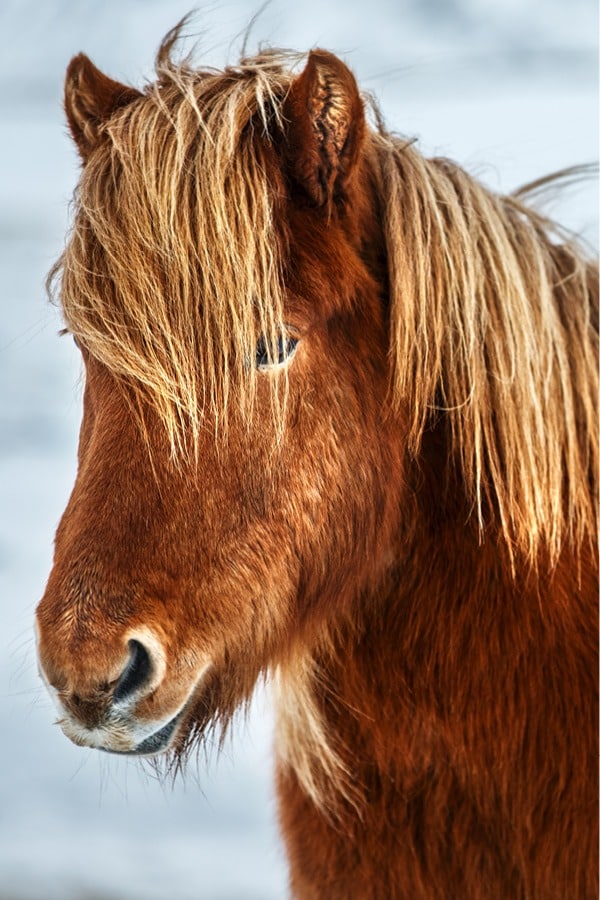 Iceland is famous for its cute, stocky and rather small horses (warning: don't talk about their size to their face, it's a touchy subject. Oh and for heaven's sake, don't you dare call them ponies).
Exploring Iceland on horseback is the adventure of a lifetime – you can easily arrange multi-day horse treks in different parts of the country.
May and September are both good times to go as the weather is cool enough to make longer rides a pleasant experience.
Want to Get off the Beaten Track? Go in September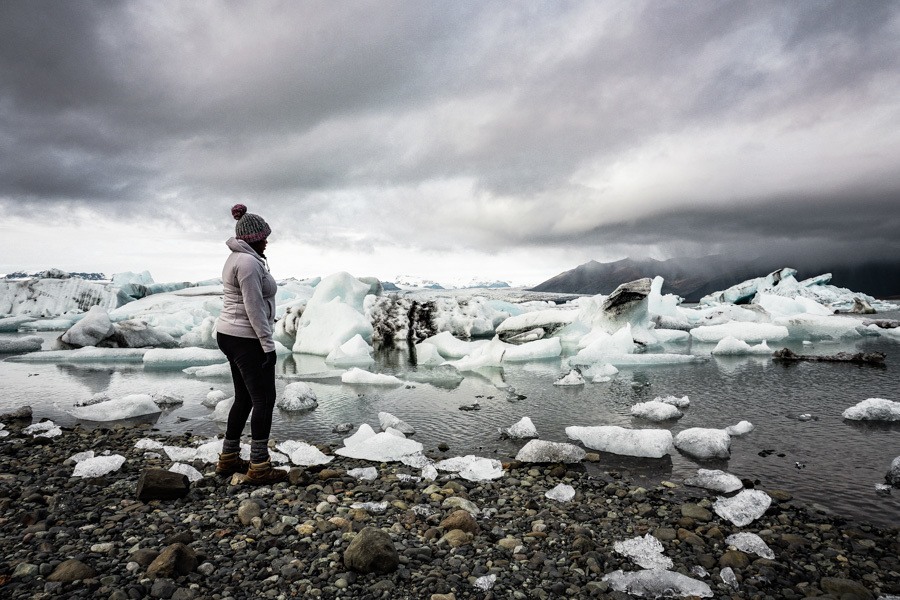 Crowds at the big attractions may be thinner in both May and September, but some of the more difficult to reach destinations might not yet be accessible in May after the winter months.
If you are planning on travelling to remote destinations, particularly those in the hills and mountains, you're better off planning your visit for September.
The Best Time to Travel to Iceland: By Activity and Season
May and September are the best times to go to Iceland overall, but if you want to focus on a particular season or activity, you should refer to these sections.
Need a few more ideas? Here are ten tongue-in-cheek things people never tell you about visiting Iceland.
Best Time to Visit Iceland in Winter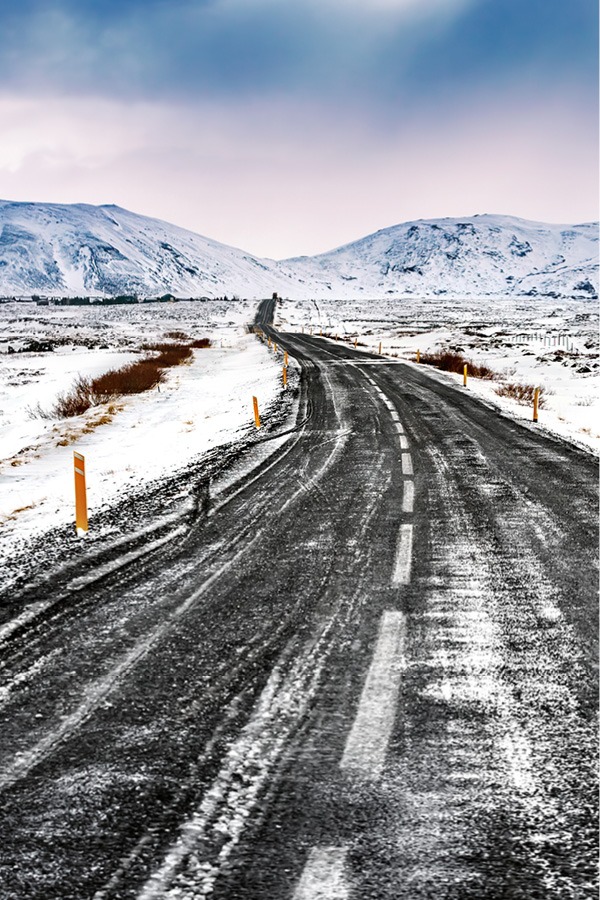 I'm not going to dress this up. Winter in Iceland can be cold. Like, losing extremities cold.
But it can also be a magical time to visit, with the low sun casting a soft light that's perfect for photography and plenty of darkness to up the chances of seeing the northern lights.
The best time to visit Iceland in winter is either in November or February. The shortest day in December welcomes a rather measly four hours of daylight.
Compare this to eight hours at the beginning of November and ten at the end of February and you get my point.
Tip: If you are travelling to Iceland in winter, make sure you pack lots of thermal winter clothing. You will need it.
The lack of daylight can be a blessing or a curse, depending on what you are after. For aurora hunters, the long periods of night sky mean the opportunity to see the northern lights as early as 5pm.
For anyone looking to spend time outdoors or photograph Iceland's beautiful landscapes, it can be a real challenge to plan around the short daylight hours.
Still, the sight of the snowy tundra, punctuated by volcanoes, glaciers and hot springs is impressive enough that you might not care.
Road closures on smaller roads can also be a problem if you're planning on accessing more remote destinations.
Best Time to Visit Ice Caves and Glaciers in Iceland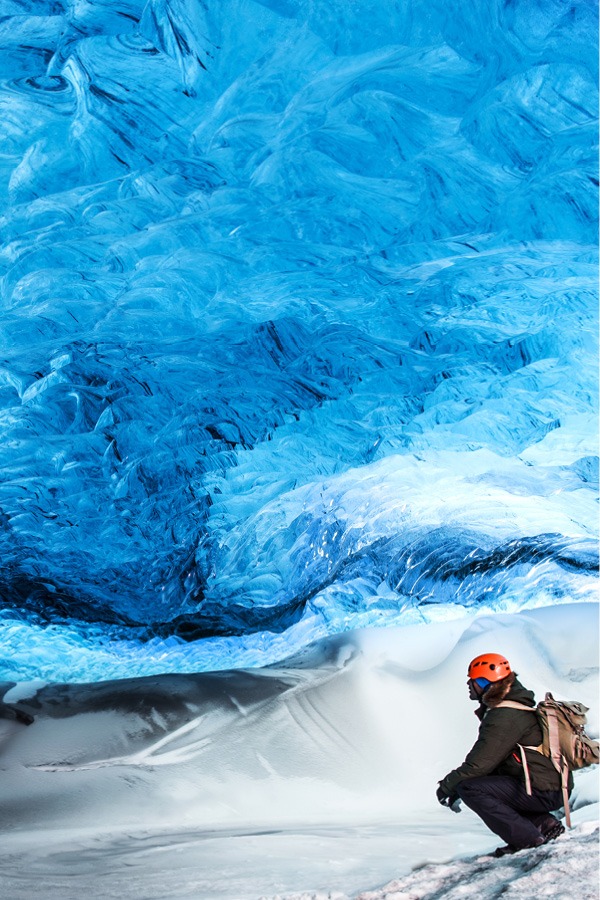 You can access some ice caves and glaciers all year round, but some can only be visited during the colder winter months.
The best time to visit ice caves in Iceland is between November and March when almost all of the ice caves are open.
There are a few, like those at Lanjokull, that can be accessed as late as June, and others such as the Katia ice cave, that can be accessed year-round. However, to maximise your chances of taking an ice cave tour, you should visit between November and March.
Best Time to Visit Iceland for Skiing
Iceland's ski season runs between December and April. You're better off going in February and March as the daylight hours are longer and the conditions are generally better too.
Best Time to Visit Iceland in Summer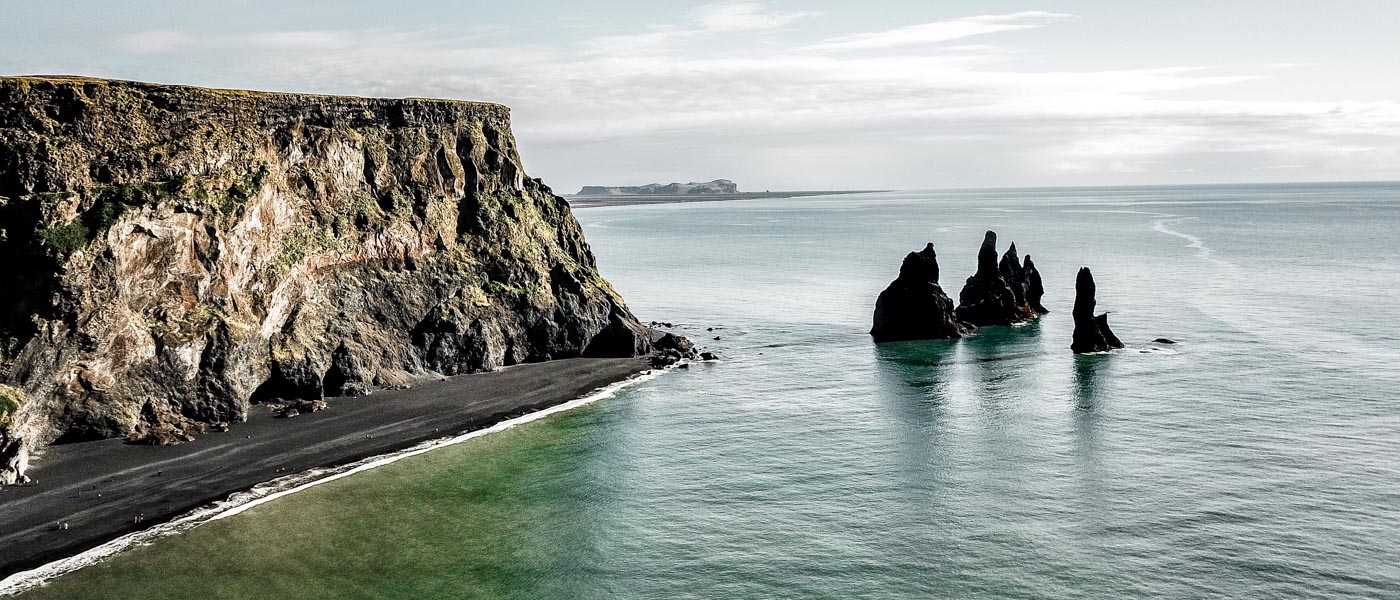 Summer is the peak season in Iceland, no doubt about it. Unless you are heading off-the-beaten-track, expect crowds and you can expect high prices across the island.
Thanks to its proximity to the Arctic circle, June and July welcome almost 24 hours of daylight.
It's not quite the true midnight sun of the Arctic circle proper (only the Northern tip of Iceland actually falls within the Arctic Circle) but it's pretty impressive nonetheless.
Early July, before schools break for summer holidays is probably the best time to go to Iceland in the summer.
The temperatures are warmest during July and August, but the crowds are marginally lower outside of the holidays.
Locals joke about the country's fickle weather. Fridrik Palsson, owner of Iceland's prestigious Hotel Ranga most aptly summarised it, saying
"Ask me about the weather in Iceland and I'll say ask me in a minute".
In short, it changes all the time – this is just as true in the summer months as in the other seasons.
Tip: Iceland's weather is notoriously unpredictable. Even if you are visiting during the summer months you should come prepared for rainy and blustery days. Warm weather is by no means guaranteed.
Best Time to Visit the Blue Lagoon in Iceland (and the other Hot Springs in Iceland)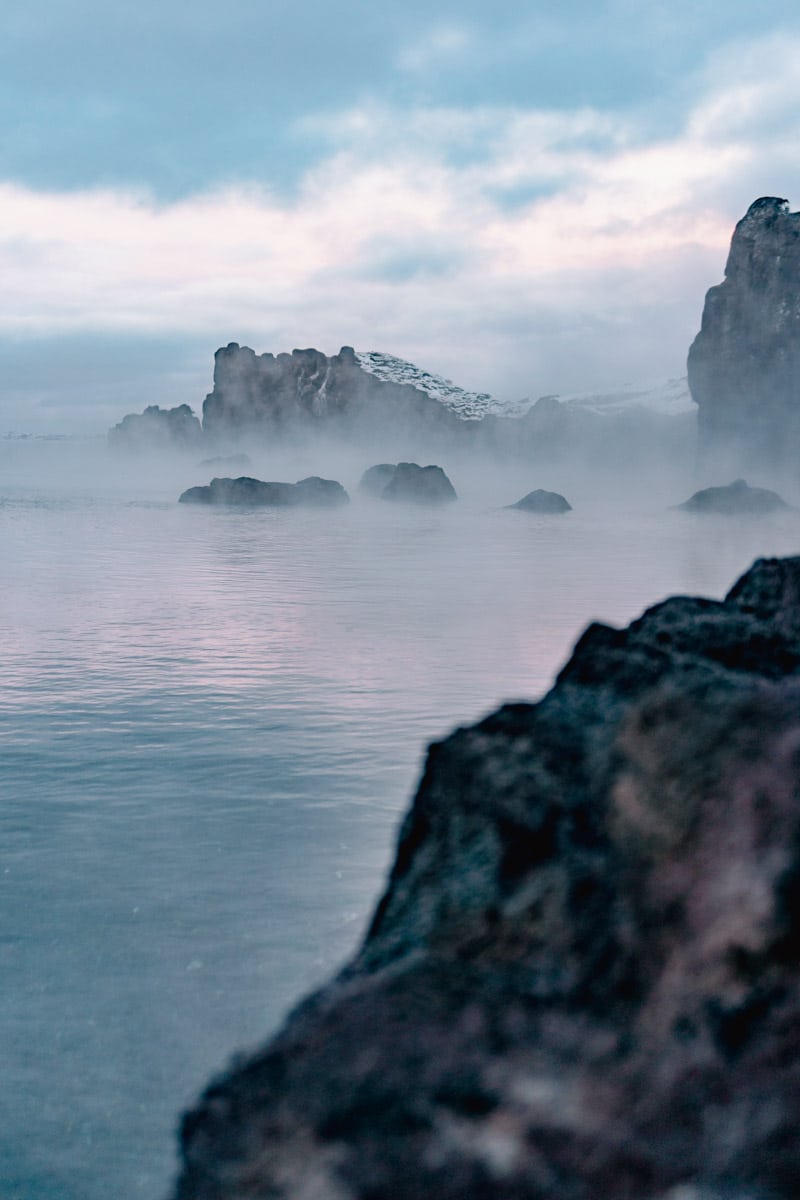 Geothermal waters play a crucial role in Icelandic life – perhaps none more so than the public pools and hot baths that form an essential part of everyday life to most Icelanders.
You can't go to Iceland and not visit a hot spring or pool.
The most famous of these is The Blue Lagoon, a striking blue geothermal spa near to Reykjavik – but there's also the stunning Sky Lagoon which recently opened and is completely gorgeous too.
You can visit the Blue Lagoon and most of Iceland's more accessible hot springs year-round. That said, the best time to visit the Blue Lagoon is during May and September when the temperatures are still warm but it's a bit quieter.
Tip: If you are planning on visiting the Blue Lagoon in the summer months, book as far ahead as possible to avoid disappointment.
Looking to bathe like the locals do? Skip the big names and visit the community swimming pools – they're generally outside, and come with pools of different temperatures. Perfect for a few hours of relaxation without the heaving crowds.
Best Time to See the Northern Lights in Iceland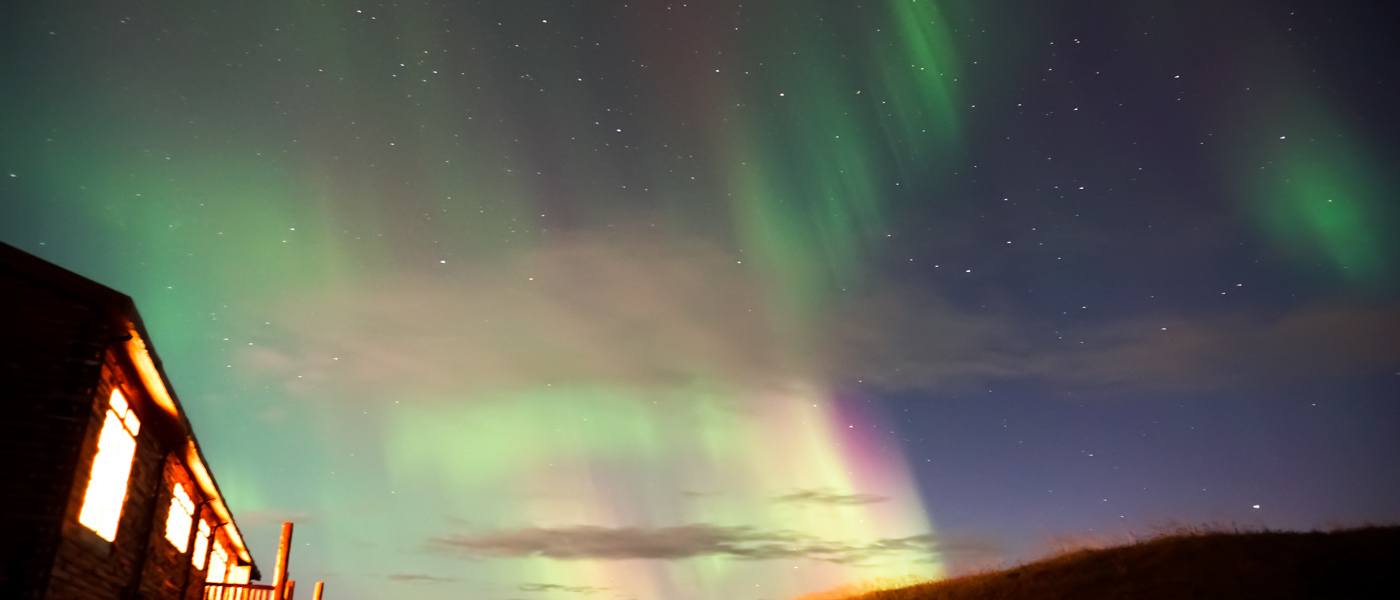 Generally, the best time to see the Northern Lights in Iceland is between September and April. Sightings can begin as early as mid- to late-August, but this varies from year to year.
The equinoxes, in September and March, are particularly good times to see the aurora.
They're also warmer than the winter months, and the longer daylight hours means you can plan more activities and see more of what Iceland has to offer during your stay.
Remember though, that sightings are never, ever guaranteed, so it's best not to plan your whole trip around seeing the lights.
Want to know more? Read my comprehensive guide to the Northern Lights.
Best Time to Visit Iceland for Whale Watching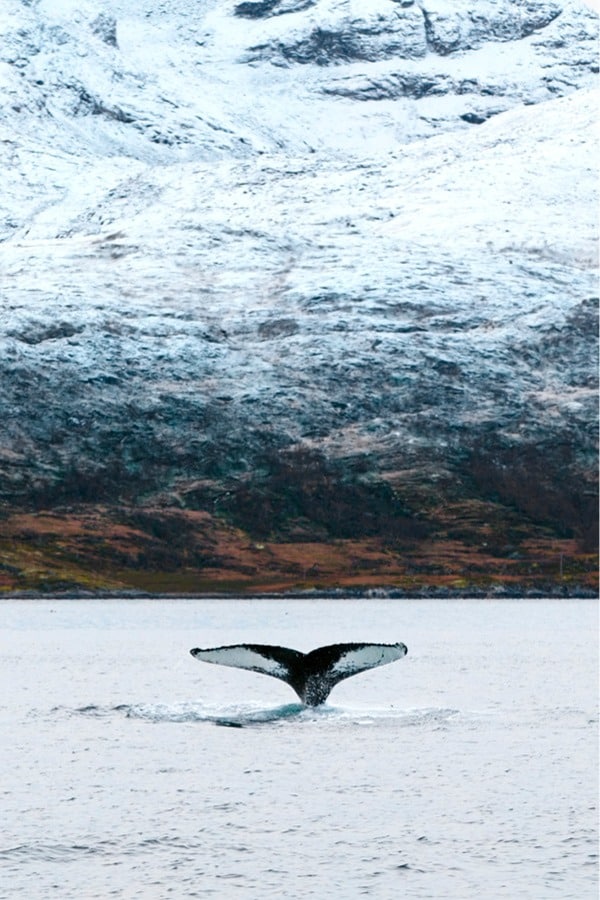 There are 23 different whale species in and around Iceland's waters.
Whale watching tours run all year round. However, the best time to visit Iceland for whale watching and other sea life will depend on which part of the country you are visiting and what you are planning to see.
May through September is the best time of year to see humpback whales in Iceland.
In the winter months, whale watching in Iceland becomes challenging due to regularly inclement weather conditions. While this is the best time of year to see a fin whale in Iceland, it's also the best time of year for gale-force winds and rough seas.
You may encounter anything from sunshine and blue skies to driving rain, sleet and snow. Go prepared.
Tip: A general rule of thumb is that the further north you go, the wider the window you will have for seeing whales and other sea life.
Here are a few pointers to bear in mind when planning your visit:
Orcas frolic off of Iceland's west coast during February and March.
June is the best time to visit Iceland to see blue whales.
The summer months have the highest proportion of whale sightings overall.
Best Time to Hike in Iceland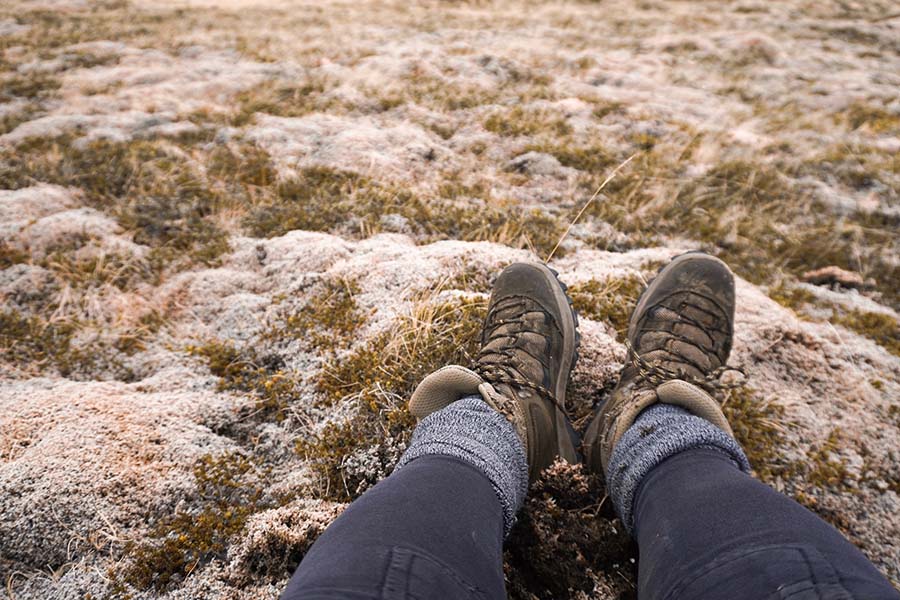 The best time to hike in Iceland is undoubtedly between May and September when daylight is plentiful and there's less chance of rain or snow.
June, July and August are the warmest and all the trails and mountain roads are open, making it easier to plan your hiking trip.
Of course, Glaciers are best seen in the winter when they're covered with deep snow, but they can be hazardous during this time of year due to extreme cold and slippery surfaces.
Read Next: The Best Hikes in Europe (Hint: Iceland's spectacular Laugavegurinn Trail is one of them).
Is there a Worst Time to Visit Iceland?
The worst time to visit Iceland for the crowds is June to August. Many of the country's biggest attractions are very, very busy during this time.
On the other hand, the worst time to visit Iceland for outdoors activities is understandably the winter months, when the cold and dark restrict all but the most adventurous of people.
Iceland by Season
High Season
High season runs between June and August. June and July see the midnight sun, but the days are still long during August. This is also the time when Iceland is at its warmest. The weather can still be very unpredictable though.
Pros to Travelling to Iceland in High Season
Best time for outdoor activities (including hiking and kayaking)
Long summer days
Great for whale watching and birdlife
Cons to Travelling to Iceland in High Season
Crowds. All of the crowds.
Shoulder Season
Shoulder Season is May, September and the early part of October. This is the best time of year to travel to Iceland for an all-round experience.
You don't have the same number of tourists as the high season but each month has its own attractions: bird watching in May, northern-lights spotting in September as two examples.
Pros to Travelling to Iceland in Shoulder Season
Lower prices
Fewer tourists and still generally good access to attractions
Cons to Travelling to Iceland in Shoulder Season
Midnight sun (obviously!)
Low Season
Low season runs from mid-October to the end of April. Daylight is pretty much non-existent in December (OK, four hours, but that's still low) and temperatures can plummet to -30 degrees celsius, and wind chill can make it feel even colder than that.
Pros to Travelling to Iceland in Low Season
Ice caves and glaciers in their prime
Low crowds
Cons to Travelling to Iceland in Low Season
Getting off the beaten track is difficult thanks to road closures
Outdoor activities (apart from for the very experienced) and many attractions are closed
Conclusion: 5 Things to Consider When You're Deciding The Best Time of Year to Visit Iceland For You
Are you going for an all-round experience? If yes, go in May or September.
If you do want to do any activities such as whale watching, bird watching, hiking or skiing? Check the best months for these activities before booking.
Do you hate crowds? If yes, avoid busier destinations during the summer months.
Do you want to see the Northern Lights? If yes, go between September and April (but remember they're not guaranteed!)
Do you want to keep costs as low as possible? If yes, visit in shoulder season or low season.
Best Time to Visit Iceland: Need to Know
Where to Stay in Iceland
Hotel Ranga is South Iceland's only four-star hotel. Combining high-end facilities and gourmet dining with a typical Icelandic friendliness and comfortable rooms, it's the perfect base for your Icelandic trip at any time of year.
If you're visiting during the winter months, the hotel's in-house observatory offers some of the best stargazing opportunities in Iceland – they even have an in-house astronomer to help you navigate the night sky.
Add to that in-depth local knowledge and staff who will help you plan and enjoy your dream trip to Iceland and there's no better place to really #knowiceland.
Check prices and availability for Hotel Ranga
How to Get to Iceland
There are a number of budget carriers offering flights to Iceland for competitive prices. Most major airlines will fly directly to Reykjavik.
Check flights on Skyscanner now
How Long to Stay in Iceland?
That's the million-dollar question. I would recommend 3-7 days for a shorter trip, two weeks if you're planning to do a longer trip like the Ring Road. Still, this two day Iceland trip itinerary packs a lot in.
Love This? Save and Share on Pinterest