Discover the best things to do in Reykjavik with this insider's guide.
Reykjavik is one of Europe's coolest cities – small and friendly, but with an incredible culinary scene and a diverse array of things to do that belies its size.
So many people visiting Iceland fly into Keflavik and skip Reykjavik to head straight for Iceland's natural attractions. Big mistake. Take some time to explore Reykjavik and you'll be richly rewarded.
Whether it's hanging out in a stunning geothermal lagoon, whale watching or dipping into too-cool-for-school art museums, you're sure to fall for its charms.
Planning your trip and want to explore the best things to do in Reykjavik? Read on.
The Best Things to do in Reykjavik
Hallgrímskirkja
Hallgrímskirkja – an iconic Lutheran church is one of Reykjavik's most famous landmarks. So much so that I'll pretty much bet you've seen a picture (or several) of the iconic building already.
Standing at 74 metres tall, it offers panoramic views over the city and its surrounding mountains and glaciers on a clear day.
The church was designed by Guðjón Samúelsson in the late 1920s and was consecrated in 1986. It is the largest church in Iceland and the sixth tallest building in the country.
The exterior of Hallgrímskirkja Church is designed to resemble the basalt lava flows of Iceland's interior. Head inside to take a peek at the church's interior, which features a striking sculpture by Jón Gunnar Árnason called The Good Shepherd.
Sky Lagoon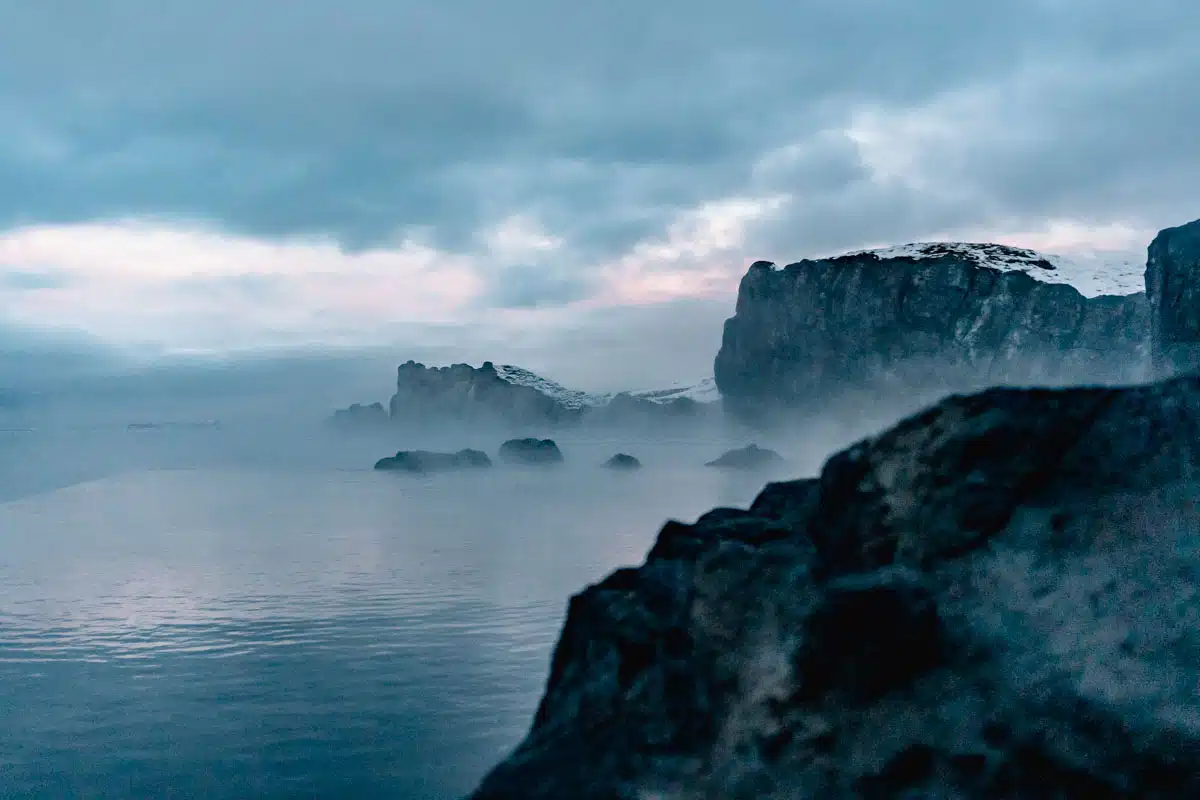 It's no secret how much I love Reykjavik's gorgeous Sky Lagoon – a relatively new geothermal lagoon on the outskirts of the city.
The lagoon is fed by the Reykjanes Geothermal Power Station, which provides energy for the city of Reykjavik and much of southwest Iceland. The water in the lagoon is heated to a temperature of around 36-39 degrees Celsius (97-102 degrees Fahrenheit), making it perfect for swimming all year round and particularly cosy for those chilly wintery days the city knows so well.
Once inside, you're encouraged to follow an indulgent seven-step ritual that sees you bathed, scrubbed, steamed and cosseted to a state of pure indulgence.
The views over Reykjavik from the Sky Lagoon are some of the best in the city. If you're looking for things to do in Reykjavik, a trip to the Sky Lagoon should be at the top of your list!
Want to know more? Check out my full guide to visiting the Sky Lagoon
Sun Voyager Sculpture
Easily Reykjavik's most famous sculpture, the Sun Voyager was designed by Jón Gunnar Árnason and is located on the city's waterfront.
The sculpture represents a Viking longship, and according to the artist "the sun is setting in the west and the voyage is ended".
It's said that the Sun Voyager is a tribute to the Icelandic sagas and the journey of the Viking Leif Eriksson to North America – according to legend, the sun god Sólarr travels in a similar ship too.
The Harpa Concert Hall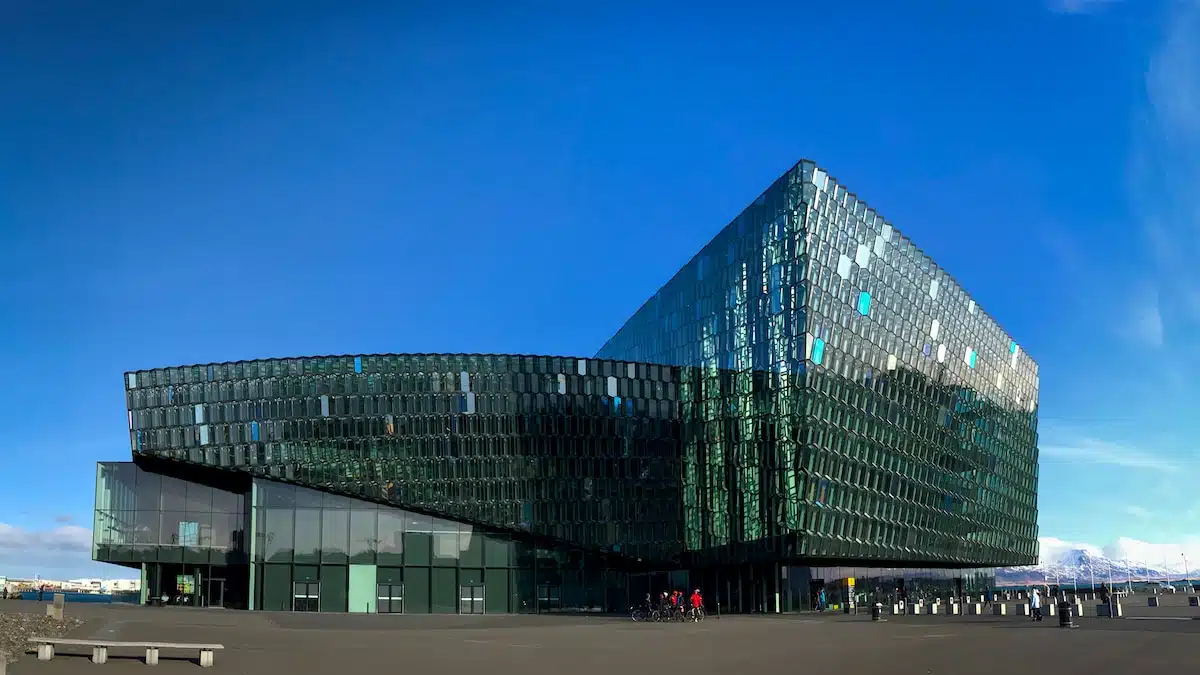 The Harpa Concert Hall, designed by Danish-Icelandic architect Olafur Eliasson, is one of the city's most impressive buildings. It's also home to the Reykjavik Symphony Orchestra and the Icelandic Opera.
The building was completed in 2011 and has become a symbol of Reykjavik's rebirth after the financial crisis of 2008. The facade of the hall is made up of thousands of glass panels that change colour depending on the light conditions.
It's well worth a visit even if you're not attending a concert – the glass facade is stunning and there's a great cafe on the top floor.
Want to really push the boat out? Hnoss Restaurant, located on the ground floor is one of Iceland's best – serving up a selection of locally-sourced, seasonal dishes that will blow you away.
Whale Watching
One of the best things to do in Reykjavik during the summer months is go whale watching.
Humpback whales, Minke whales and dolphins are all common sightings off the coast near Reykjavik – so much so that it's a rare tour that doesn't spot at least something interesting in the summer months.
There are a number of companies offering whale watching tours, so you're sure to find one that fits your schedule and budget.
Book your whale watching tour here.
Take a Stroll Around the Grandi Harbour District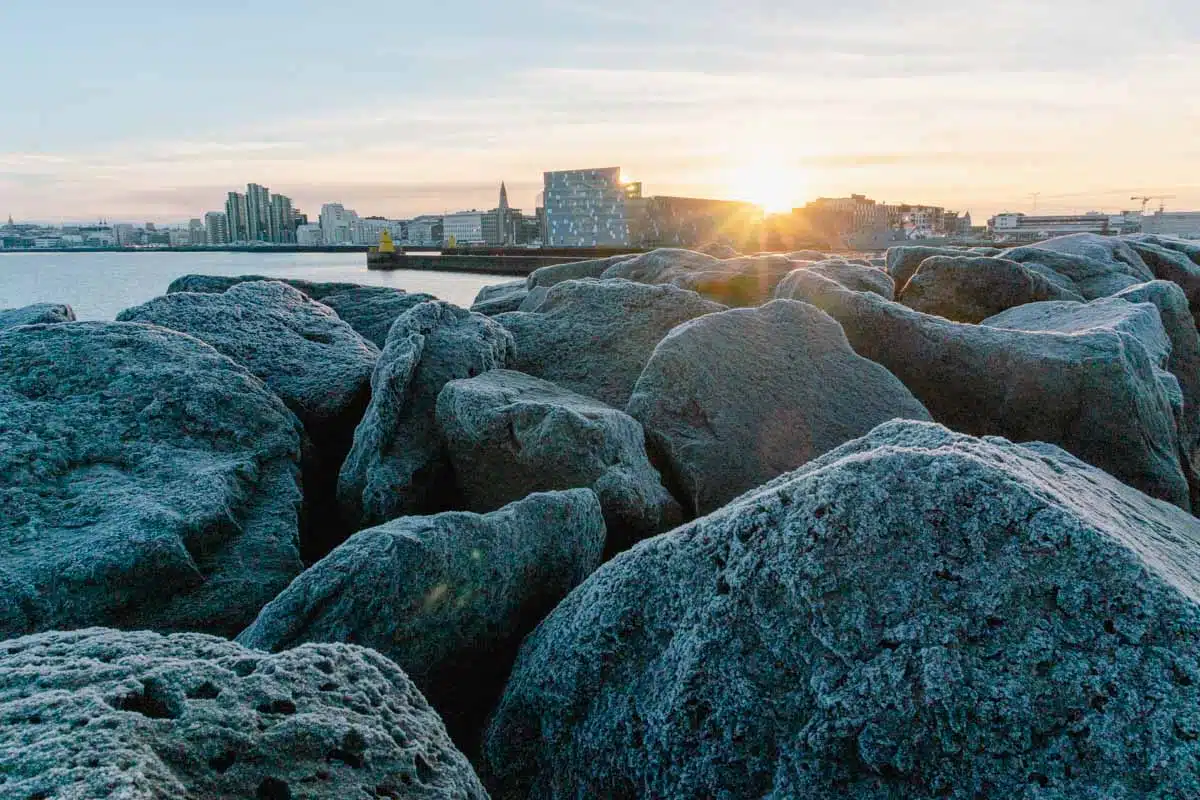 The Grandi Harbour district is a charming area located just north of the city centre. It's home to a mix of old warehouses and new restaurants, as well as Reykjavik's only brewery, Ölgerðin Egill Skallagrímsson.
It's a great place for a walk on a sunny day, and there's a great view of the city skyline from across the harbour. Don't miss the brilliant FlyOver Iceland (see below) while you're in the district either.
FlyOver Iceland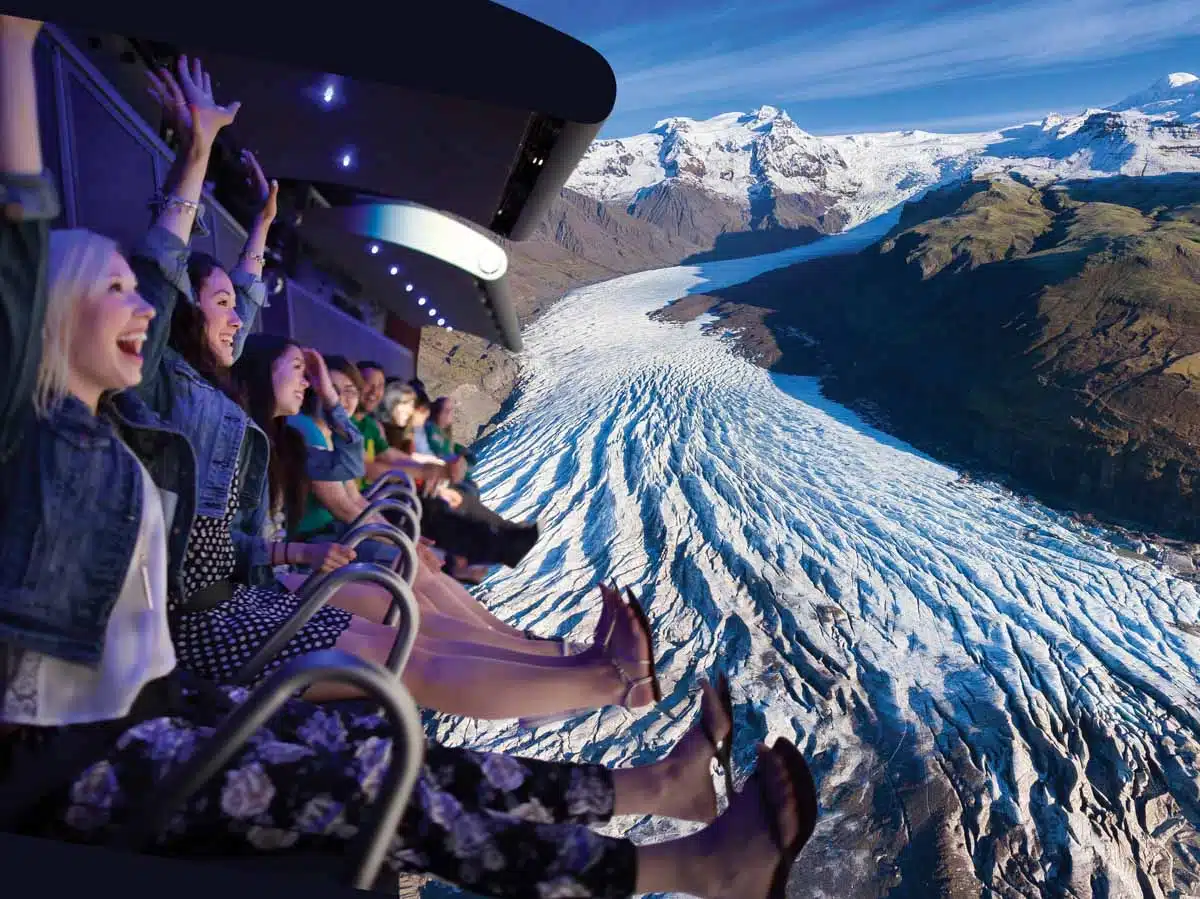 If we're talking about things I didn't quite see the attraction of before visiting Reykjavik but became a total convert once I'd experienced it, FlyOver Iceland is at the top of the list.
It's a new-ish attraction in Reykjavik that offers visitors the chance to experience some of Iceland's most stunning landscapes from the air via an immersive ride.
The ride lasts for about 25 minutes and takes you over volcanoes, glaciers, waterfalls and other natural wonders, offering you the chance to look at the country from a unique bird's eye perspective (thanks to some nifty filming and flying skills from one of the country's best-known helicopter pilots).
It's a great way to see some of Iceland's most beautiful landmarks, whether or not you're planning on exploring more of the country after Reykjavik.
Read my guide to visiting FlyOver Iceland
The Blue Lagoon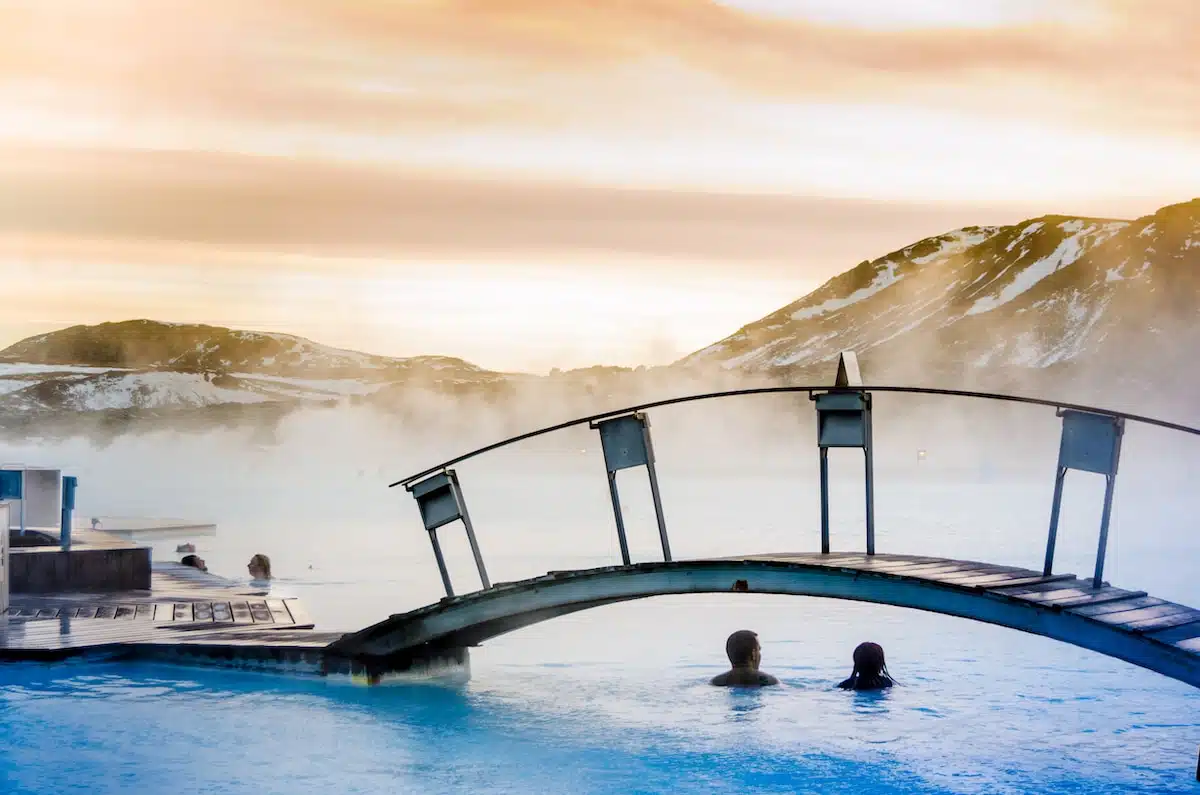 Sure, sure, it's one of the biggest tourist attractions in Iceland and sometimes it's so busy it can feel like people soup, but the Blue Lagoon is so popular because, quite frankly, it's a beaut.
This geothermal spa is a must-visit for any trip to Iceland. The lagoon's mineral-rich waters are said to have healing properties, and the views over the lava fields are simply breathtaking.
Book advance tickets for the Blue Lagoon here.
Reykjavik Art Museum
Not content with one building, The Reykjavik Art Museum is actually spread out over two locations! The main building, Höfði House, and the smaller Kjarvalsstaðir, both of which are open to the public.
Höfði House was built in 1980 as the home of the American ambassador to Iceland. It now houses an exhibition on 20th-century art in Iceland and temporary exhibitions.
Kjarvalsstaðir, the museum's second location, is a former dairy farm that was bought by the city in 1916 and opened as an art gallery in 1923.
The gallery houses work by Icelandic artists from the 19th and 20th centuries, including Jóhannes Kjarval, one of Iceland's most famous painters.
Gorge on Hot Dogs from Reykjavik's Most Famous Hot Dog Stand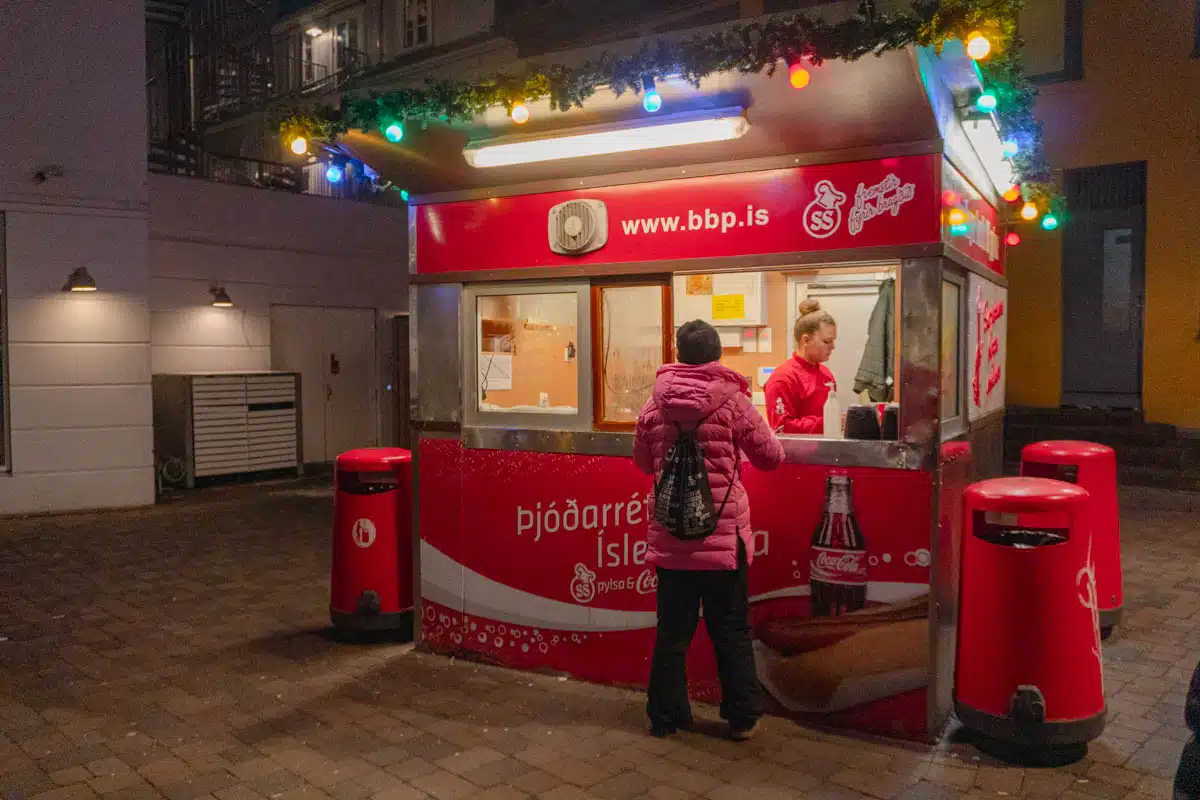 What do you think of when you think of Icelandic food? Probably not hot dogs right? Wrong.
Bæjarins Beztu Pylsur is a chain of hot dog stands dotted around the city. So far, sounds fine… but it just so happens that the hot dogs from Bæjarins Beztu Pylsur are considered to be some of the best in the world, and are a must-try for any visitor to Reykjavik.
The stand is open from early morning until late at night, so there's no excuse not to try one!
Kjarvalsstaðir
Reykjavik has no shortage of contemporary art and architecture. Kjarvalsstaðir being a case in point.
But what is it exactly? How about a sculpture park and museum founded in 1957 by Icelandic sculptor Jón Ásgeirsson.
The park features works by Ásgeirsson and other Icelandic sculptors, as well as paintings and installations by international artists.
The museum building houses a permanent exhibition on the history of Icelandic sculpture from the 18th century to the present day.
Perlan Museum & Viewpoint
Iceland has a hella lot of history. From the dramatic exploits of the Vikings to the mythical exploits of ancient creatures that shape the island's folklore, there's plenty to discover if you know where to look.
The Perlan Museum is a museum and observation deck located on the Öskjuhlíð hill in Reykjavik. The museum houses exhibitions on the history of Iceland, the Icelandic sagas, and the geology of Iceland.
If that's not enough to tempt you… the Perlan observation deck offers 360-degree views over Reykjavik and its surrounding mountains. It's one of the best things to do in Reykjavik for panoramic views of the city!
Laugavegur
Laugavegur is Reykjavik's most famous shopping street, and home to some of the city's best bars and restaurants. The street runs for about one kilometre between Tjörnin pond and Hlemmur bus station.
Along its length you'll find everything from high-end fashion boutiques to souvenir shops, as well as a range of bars and restaurants serving up local specialties like lamb soup, hangikjöt (smoked lamb) and brennivín (a strong local schnapps – beware – too many and it will knock you flat off your feet).
Tjornin Pond
Tjörnin pond is a small, picturesque pond in the centre of Reykjavik. The pond is a popular spot for locals and visitors to relax in the summer, and is home to a variety of birds including ducks, swans and geese.
Check out Reykjavik's Restaurants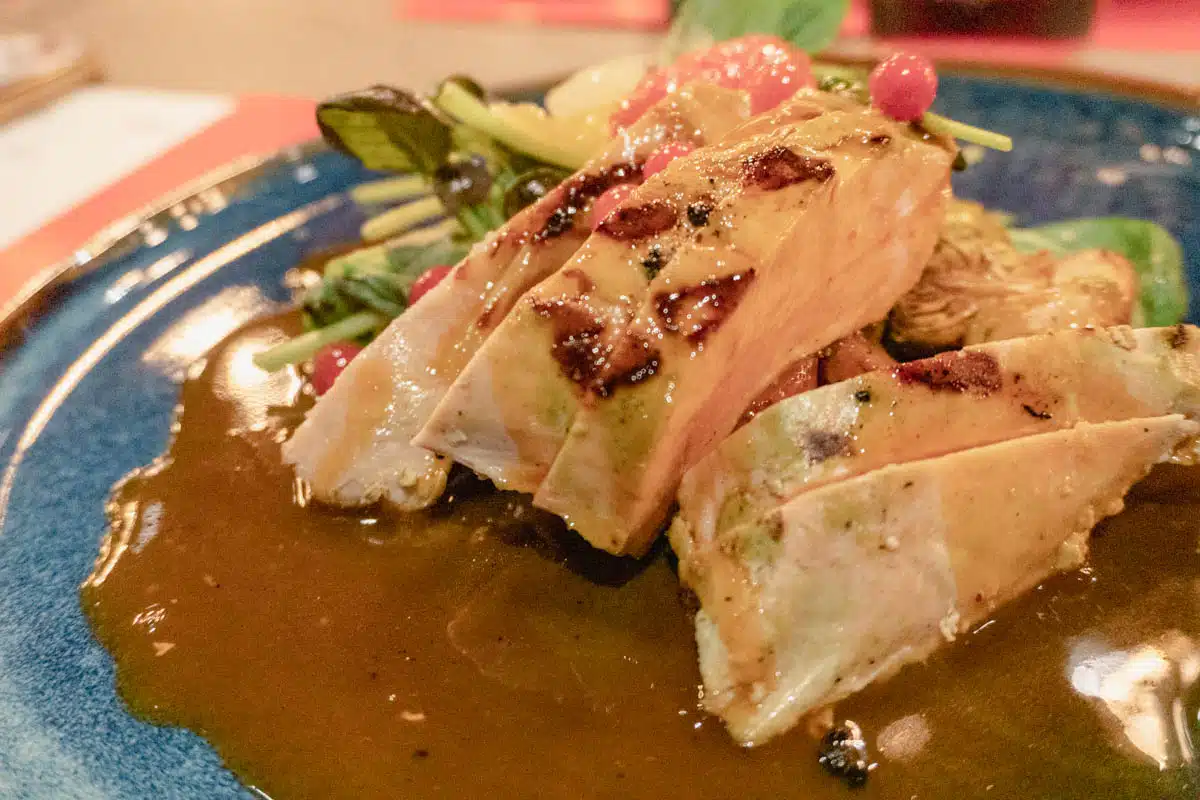 Reykjavik has a thriving restaurant scene, with something to suit everyone's taste. From traditional Icelandic cuisine to international stars, there are plenty of restaurants to choose from in Reykjavik.
Some of my favourites include Rok Restaurant, Hnoss at Harpa and Kopar.
Reykjavik Botanical Gardens
Looking for free things to do in Reykjavik? The city's Botanical Gardensis a verdant haven located on Hlíðarsveit. The gardens cover an area of around 11 hectares (27 acres) and include more than 2000 species of plants from all over the world.
The gardens were founded in 1985 by Margrét H. Blöndal, a horticulturalist and professor at the University of Iceland and open to the public from May to September.
Unusual Things to do in Reykjavik
Eat Fermented Shark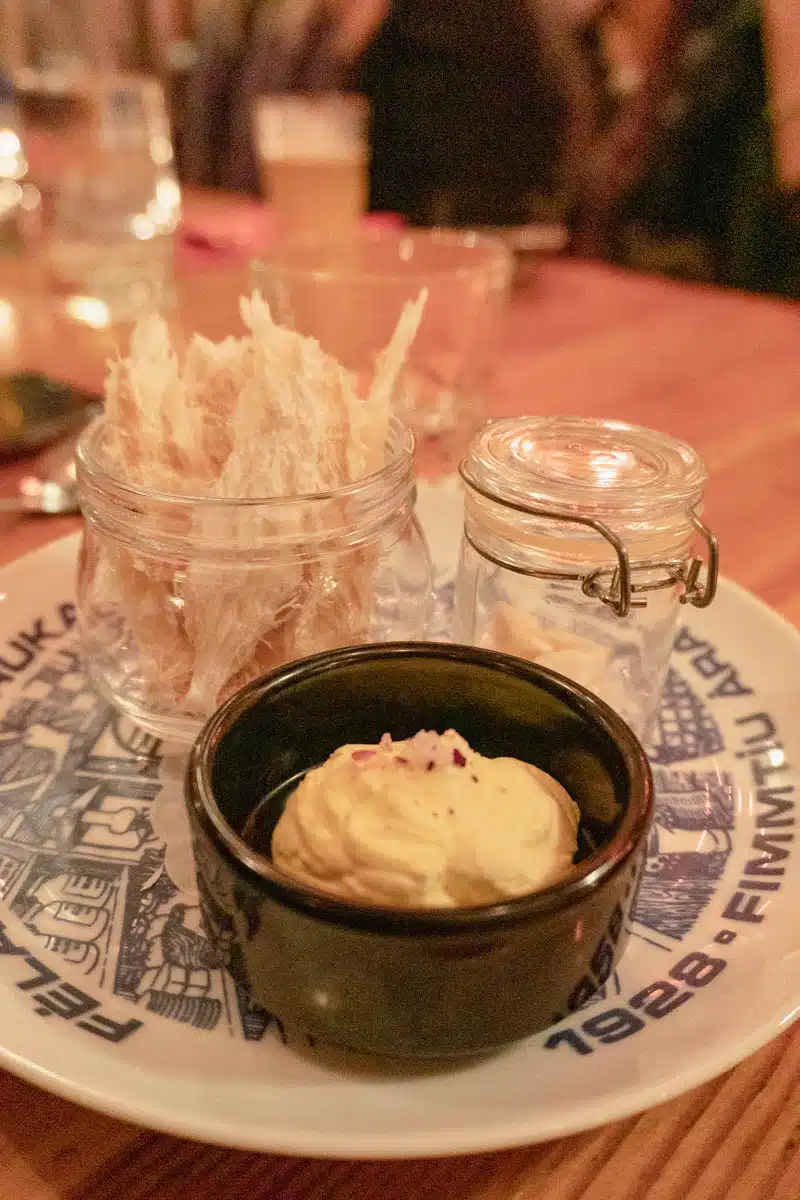 Iceland is famous for its seafood, and one of the most unusual things to do in Reykjavik is try some of the local cuisine.
Fermented shark, or hákarl, is a traditional Icelandic dish that's definitely not for the faint-hearted.
It's an acquired taste, but once you get used to the strong ammonia smell, it's not too bad! Not gonna lie, I probably wouldn't choose to have it as my last supper but it smells far worse than it tastes.
If you're curious enough to try some, you can find hákarl at most supermarkets and restaurants in Reykjavik, or go the whole hog and try it at Íslenski Barinn, a traditional Icelandic restaurant in the centre of the city.
The Icelandic Phallological Museum
As the name suggests, The Icelandic Phallological Museum is dedicated to the study of… phalluses, which certainly makes a visit one of the more unusual things to do in Reykjavik. It's home to a collection of over 280 specimens from all sorts of animals, including whales, bears and humans. If you're feeling brave, swing on by.
Or Visit One of Reykjavik's Swimming Pools
Reykjavik is home to a number of excellent public swimming pools, which offer the perfect way to relax after a day of sightseeing. Unlike some of the lagoons listed above, they're relatively affordable and at the top of any list of cheap things to do in Reykjavik.
My favourites are Laugardalslaug and Vesturbæjarlaug, both of which have heated pools, hot tubs, saunas and steam rooms.
Laugardalslaug is also home to the world's largest geothermal pool, while Vesturbæjarlaug has a heated pool and waterfall that are perfect for swimming under.
Things to do Around Reykjavik: Easy Day Trips
The Golden Circle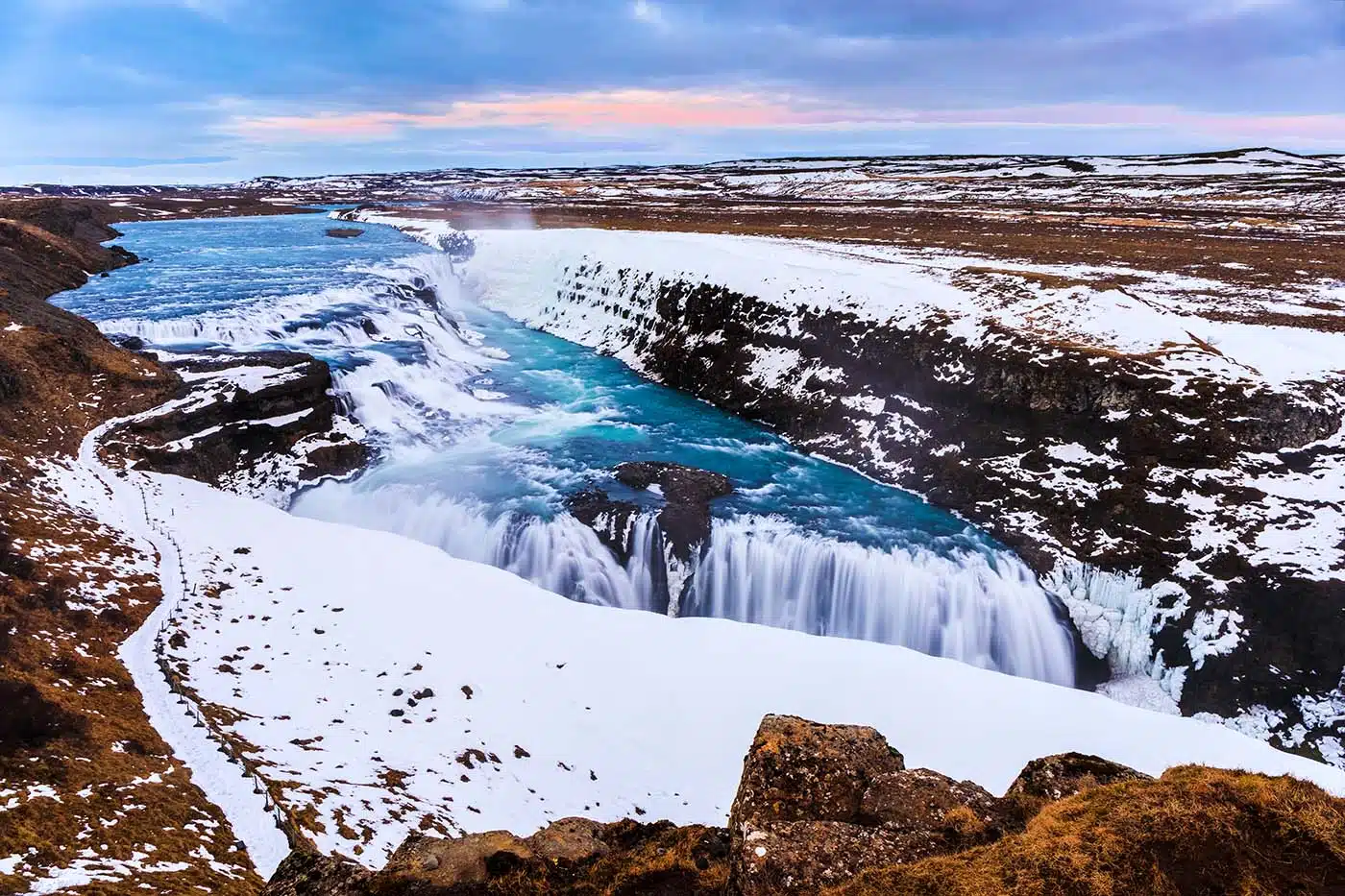 If you're looking for things to do around Reykjavik, a day trip to the Golden Circle is a must. This popular tourist route takes in some of Iceland's most stunning natural attractions – including Thingvellir National Park, Geysir and Gullfoss waterfall.
You can either drive yourself or join a tour. If you choose to drive, make sure you allow plenty of time to see everything – it's a lot further than it looks on the map!
If you only have time for one day trip from Reykjavik, this is the one to choose.
Try this Golden Circle tour from Reykjavik
Take a Northern Lights Tour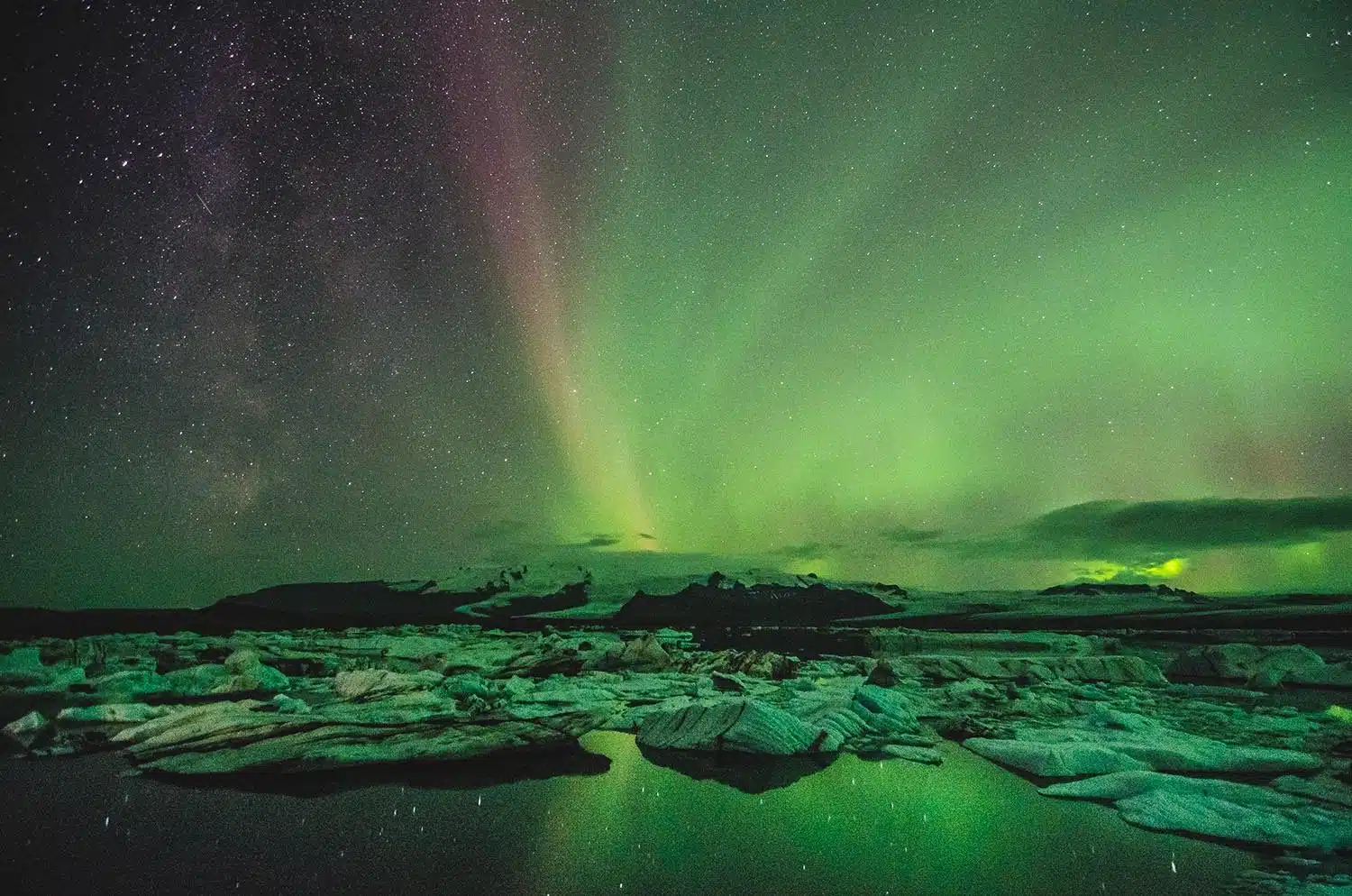 The Northern Lights, or aurora borealis, are a natural phenomenon that can only be seen in northern latitudes.
If you're lucky enough to visit Iceland during the winter months, a night-time tour of the Northern Lights is a must-do! The best time to see them is usually in late September or early October, when the nights are long enough but there isn't as much cloud cover as in the deep winter months.
That said, it's all a matter of luck – while there are times you're more likely to see the lights, there's no telling Mother Nature. There are a number of companies that offer Northern Lights tours, so you're sure to find one that fits your schedule and budget.
Top Tip: Opt for a tour that offers you a free spot on a second night if you don't see the Northern Lights on the first one like this one.
Visit Reykjanes Peninsula
This rugged peninsula is located just south of Reykjavik and is home to some amazing geological formations and thermal pools. There are also a number of interesting museums and historical sites to explore.
You can visit Reykjanes Peninsula on a day trip from Reykjavik, or stay overnight in one of the many guesthouses and B&Bs.
Imagine Peace Tower
This striking tower, designed by Yoko Ono, was erected in memory of John Lennon. The Imagine Peace Tower is lit every year on October 9th, the day John Lennon was assassinated.
It's a beautiful sight, especially against the backdrop of the Icelandic landscape. The tower is open to visitors year-round, and there's a free audio guide available in several languages.
The best time to visit is during the winter months, when the snow and ice create a truly magical scene.
Hiking in Thingvellir National Park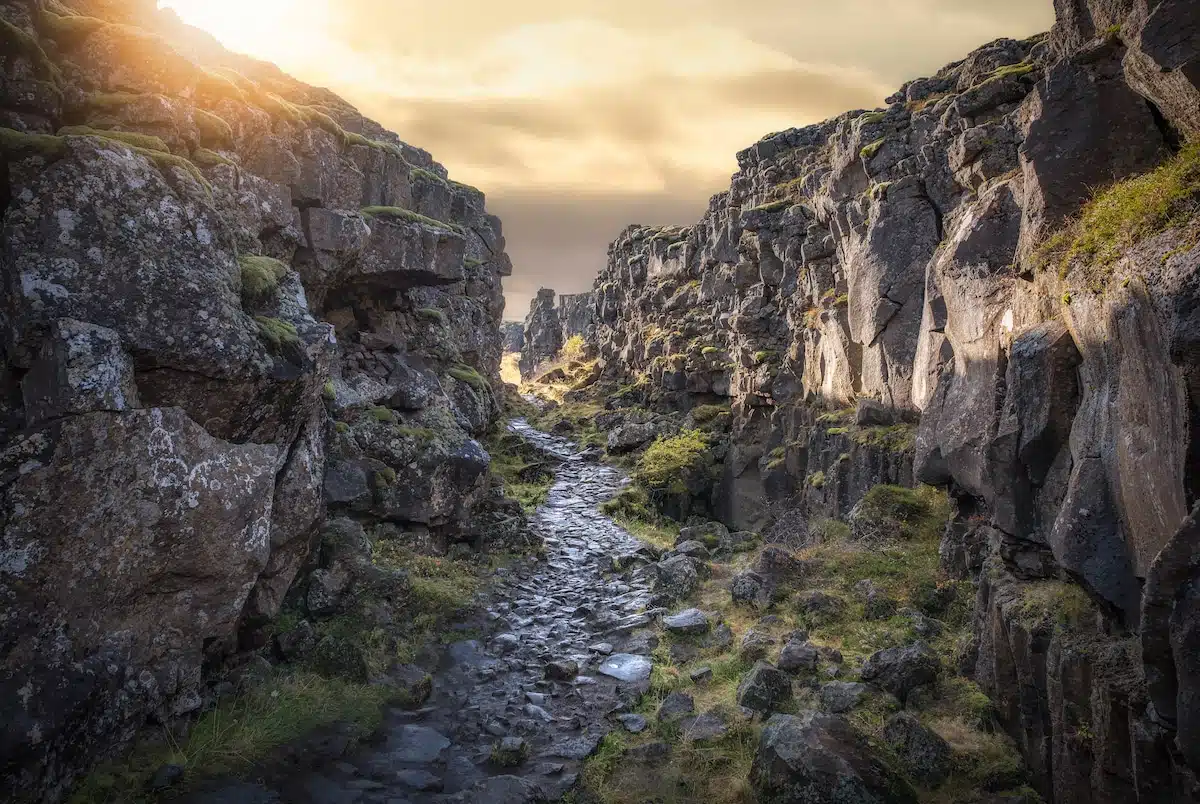 Thingvellir National Park is one of the most popular hiking destinations in the country. The park is located about an hour's drive from Reykjavik, and is home to some of the country's most stunning landscapes.
There are a number of trails to choose from, ranging from easy walks to more strenuous hikes.The park covers an area of about 105 square kilometres and contains both geological and historical attractions.
If you're interested in hiking, Thingvellir National Park is a must-visit. You can find more information on the park's website.
The Best Things to do in Reykjavik: Practical Tips for Your Trip
Where to Stay: Icelandair Marina Hotel
If you're looking for a centrally located hotel in Reykjavik, the Icelandair Marina Hotel is a great choice.
The hotel is right on the harbour, next to a still-functioning dry dock and has a range of amenities including a restaurant, bar and cosy decor.
Rooms are on the understated and relatively cosy (but not small) side, but there are plenty of social spaces within the hotel for when you want to relax.
How to Get Around
Reykjavik is a relatively small city, and most of the attractions are within walking distance of the downtown area. If you need to get somewhere that's a bit further away, there are plenty of taxis and buses available.
What To Do in Reykjavik: Map
Love this? Save and share on Pinterest.